An 11C is a soldier who operates, maintains, and repairs the Army's indirect fire weapons systems. He also provides indirect fire support to senior leaders at all levels of command by preparing detailed firing data card packages, providing technical assistance with regard to the preparation of final firing data cards. The Army Indirect Fire Infantryman (MOS 11C) is primarily responsible for searching, locating, and identifying targets within the scope of the tactical operation. They may act as infantrymen to suppress or destroy enemy resistance in close terrain or other areas. They are also responsible for providing security for the Infantry unit.
If you're interested in being a part of one of the world's most combat-capable fighting forces, 11C might be just the job for you! In this post, we've compiled all the information you need to know about what it takes as well as important qualifications and skills you'll need to take on this challenging MOS.
Army Indirect Fire Infantryman MOS 11C is a part of military jobs list.
MOS 11C Requirements: Qualifications and Skills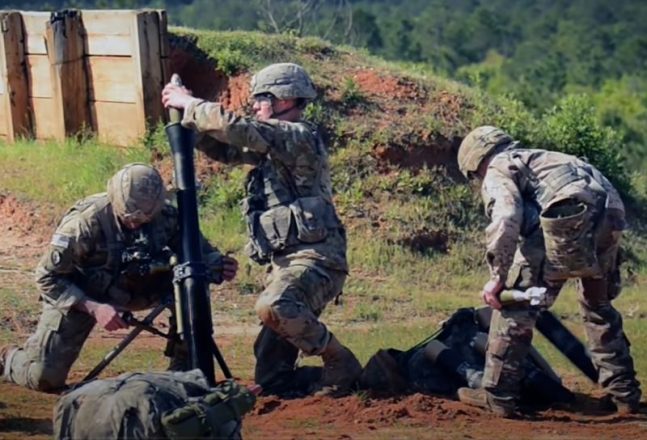 Army Indirect Fire Infantryman (MOS 11C) is open to applicants who are interested in ammunition and weaponry, open to new challenges, comfortable with facing combat, and physically and mentally prepared. The Army Indirect Fire Infantryman (MOS 11C) will be responsible for the operation of crew-served weapons systems in indirect fire missions. Applicants willing to work in extreme conditions with little contact will be more highly regarded than applicants uncomfortable or unwilling. Teamwork experience is essential.
Qualification
Applicants should be GED graduates. ASVAB scores must be valid at the time of application to qualify for consideration. To be a MOS 37F, applicants will undergo rigorous training, including the U.S. Basic Combat Training and Advanced Individual Training (AIT) for 14 weeks. An 87 score on the Combat segment is required.
Interest in ammunition and weaponry
The Infantry Soldier must have a knowledge of all weapons and weapon systems. Familiarity with hand grenades, minefields, booby traps, demolitions, and all types of ammunition is required. The Soldier must know the characteristics and capabilities of weapons in order to employ them most effectively.
Open to new challenges
The Infantry Soldier must possess the attributes required for successful combat leadership — resilience under pressure, determination in waging battle against a competent opponent who always seeks an advantage over us, resourcefulness when our own firepower is insufficient or not available — qualities that are essential for continued success in engaging an enemy that never surrenders.
Comfortable with facing combat
The Infantry Soldier must have the physical and mental toughness to "close with and destroy the enemy." The Infantry Soldier must be physically conditioned to meet all that is required of him. He must possess the mental toughness that enables him to continue to fight even in adverse conditions. The unit's ability to sustain continuous operations will depend on the performance of every Soldier.
Physically and mentally prepared
Physical demands are enormous, ranging from forced marches over rugged terrain carrying heavy loads to prolonged periods of immobility under primitive field conditions. Mental demands are equally great, with high casualty rates in training often resulting in high-stress levels associated with unexpected deaths or injuries among both Soldiers and leaders.
Teamwork experience
An Infantry Soldier must be able to work with other Soldiers, Sailors, Airmen, Marines, and coalition partners to accomplish the mission. The Soldier must know how these individuals operate in order to maximize combat power on the battlefield. Knowing all types of Soldiers, their capabilities, and limitations will enable the Leader to make better decisions concerning their employment. As part of a well-trained team, the Leader is able to make good use of individual abilities while compensating for weaknesses or deficiencies.
Job Responsibilities
The Army uses mortars in a wide variety of ways on the battlefield. There are kinds of mortars that are mainly used to directly attack an enemy position or to shell aircraft on the ground during airstrikes. There are also indirect mortar rounds fired at aircraft during airstrikes for suppression purposes; these rounds would be fired in an overcast sky with little probability of being seen by the enemy in order to protect friendly aircraft from enemy fire coming at them above the clouds.
Using 60mm, 81mm, and 120mm mortars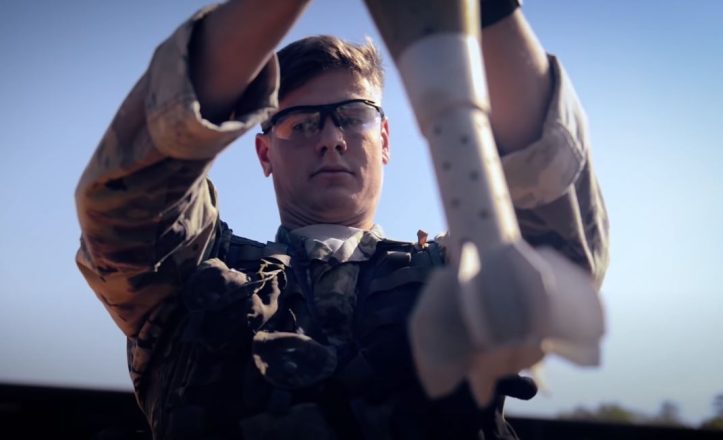 Mortars are weapons that fire explosive projectiles in the form of bombs, grenades, or shells. They are normally launched from a mortar tube or launcher. The projectile is aimed using a sight attached to the rifle-like mechanism on top of the weapon. Mortars can fire extremely heavy high explosive payloads in indirect fire—the indirect effects of explosion often cause damage over larger areas than direct fire. For example, an artillery piece firing indirectly might blast an enemy position while troops advance into it unseen, then support them with direct fire once they have taken their position. In the same way, a mortar can be fired at a nearby target to force enemy troops out of hiding, flush them out into the line of fire, or kill them with the explosion.
There are several different kinds of mortars: 60mm, 81mm, and 120mm. The ammunition for all these mortars is different as well. The 60mm mortar uses a smaller shell, while the 81mm and 120 mm use a larger shell. The difference between these three types of ammunition is what is in them and how far they can be fired from the mortar tube.
Each mortar has its own set of equipment. The 60mm mortar is carried by one Soldier; it is taken apart and carried in two separate bags. The M49A4 is the 60 mm round; it weighs approximately eight pounds and contains about three pounds of explosive. The total weight of the mortar and its ammunition is approximately eleven pounds. The M210A1 is the 81mm round; it weighs about ten pounds and has approximately three and a half pounds of explosive in each round. The M903A1 120mm shell, which weighs about sixteen and a half pounds, contains around eight and a half to nine and a half pounds of explosive.
Mortars are used to fill the gaps that other weapons can't fill. Mortars are used to deliver indirect fires on targets not easily reached by other types of artillery firepower. They are used to attack enemy positions that are behind light cover or can't be reached by other weapons (artillery, tanks, etc.). Mortars are especially useful in situations where artillery cannot be used effectively or where other weapons are severely limited due to weather or terrain conditions. In addition, mortars can provide a highly mobile and responsive direct fires capability.
Operating, cleaning, and storing automatic weapons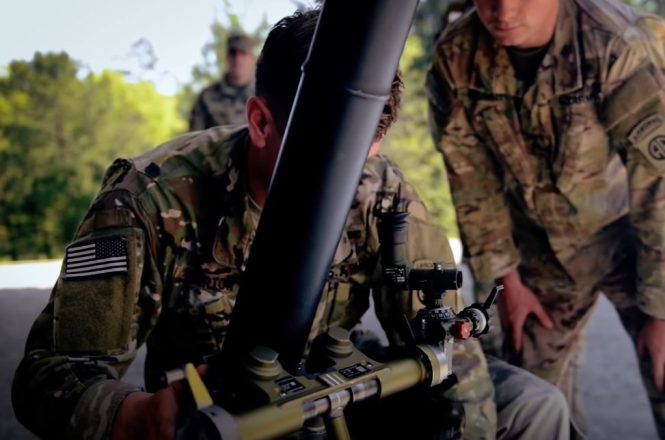 An indirect fire infantryman (MOS 11C) stores and operates automatic weapons that include machine guns, grenade launchers, and recoilless rifles. These weapons are primarily designed for medium-range combat support in the battalion and higher-level company operations.
When the Infantryman is not actually firing his weapon, he is responsible for keeping it in working condition. This involves cleaning and lubricating all exposed surfaces of the weapon, including the bolt carrier assembly, trigger mechanism, bolt, firing pin, and other exposed recoil springs and parts. He must be able to perform PMCS and ensure the weapon is ready for quick and immediate use.
Using anti-personnel and anti-tank mines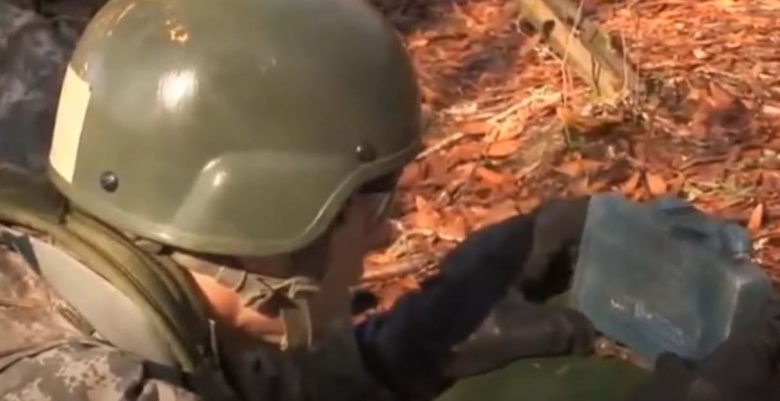 A soldier with the Soldier in Specialized Tactical Operations (11C) skillset learns how to locate and neutralize enemy mines in order to prevent their use against friendly forces. The infantryman may have to use anti-tank mines in a defensive strategy against vehicles. In this case, it is necessary for him to use anti-personnel mines with the anti-tank mines so that enemy troops will not be able to remove or disarm them from vehicles if they remove or disarm the anti-tank mine (this happens often).
Employing weapons in combat strategies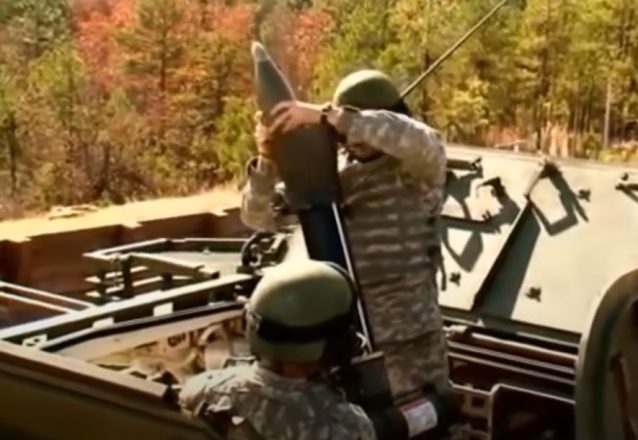 The infantryman may have to employ his weapon or crew in various ground combat strategies, such as offensive or defensive. Offensive battle strategies are used to seize or retain control of an objective or terrain by close combat with the enemy. Defensive battle strategies are used to prevent the seizure of an objective or terrain by the enemy. A retrograde strategy is employed to disengage from an enemy. The Infantryman can expect to engage in close combat with the enemy using only his personal weapon, anti-personnel mines, and hand grenades. He may also use his assault rifle, machine gun, or other indirect fire weapons, depending on what he encounters during that particular operation.
He will have to have a good knowledge of where he should position his weapon so that it can provide effective fire without being exposed to attacks from other weapons (which may be present). He will also need a good knowledge of what kind of action he should execute when faced with different situations (such as when faced with offensive or defensive situations). The distinguishing characteristic of the MOS is the effective employment of indirect fire weapons, including machine guns, grenades, recoilless rifles, mortars, and anti-tank weapons.
Conducting scout missions to spot enemy troops and weapon locations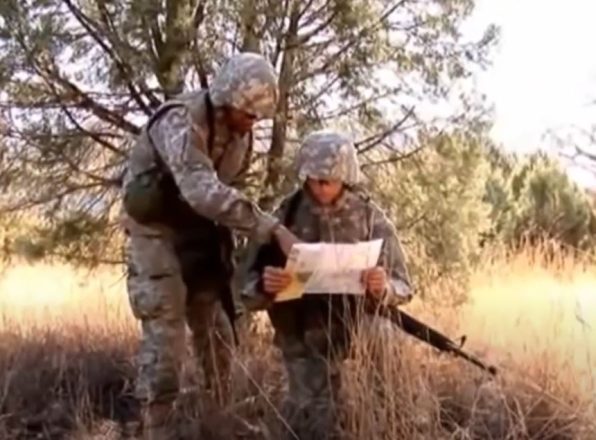 In order to spot enemy troops, the infantryman may have to conduct a scout mission. He must know how to use camouflage effectively in order to accomplish this task while maintaining a low profile. The infantryman will need a knowledge of military maps in addition to a compass and GPS. He will have to have a thorough knowledge of what enemy forces may be present in the area that he is operating in, and he must also know what their capabilities are.
Salaries
As in the Army, the salary depends largely on the individual's rank or time in service. Here is a list of Pay Grade, Rank, and Minimum Monthly Pay:
Private (E-1), Min Pay: $1785
Private Second Class (E-2), Min Pay: $2001
Private First Class (E-3), Min Pay: $2104
Specialist (E-4), Min Pay: $2330
Corporal (E-4), Min Pay: $2330
Sergeant (E-5), Min Pay: $2542
Staff Sergeant (E-6), Min Pay: $2775
Sergeant First Class (E-7), Min Pay: $3208
Master Sergeant (E-8), Min Pay: $4480
First Sergeant (E-8), Min Pay: $4480
Sergeant Major (E-9), Min Pay: $5473
Command Sergeant Major (E-9), Min Pay: $5473
Sergeant Major of the Army (E-9), Min Pay: $5473
Benefits
There are several benefits associated with MOS 11C, including medical insurance, paid sick time, vacation time, free housing and food, as well as tuition assistance:
Medical Insurance
The Army MOS 11C provides a wide variety of medical benefits, including mandatory health and accident coverage. Medical coverage is obtained through the special Program. The Program offers a wide variety of medical services at participating facilities where you can visit for routine checkups, routine hospitalization and inpatient care, and outpatient care. Service members' dependents may qualify for coverage too!
Paid sick time
Active-duty soldiers and airmen receive paid sick leave in the service, which is vital for physical, mental, and emotional health. The Soldier may use up to three days of sick leave for minor illnesses such as colds, flu, and upset stomachs. Paid sick leave may be used concurrently with any other paid leave time the Soldier is entitled to receive in accordance with applicable state and federal laws.
Vacation Time
Sick leave and annual leave earned as a Soldier or as an Officer may be used as vacation (vacation leave). Vacation hours earned as a soldier may be used for any purpose the Soldier desires, except those military obligations that require immediate retention on active duty. Vacation hours earned as an officer cannot be carried over to the next calendar year.
Free Housing and food
The Army MOS 11C provides a wide variety of benefits, including housing and food allowances. Soldiers are eligible for the Basic Allowance for Housing (BAH). The BAH is paid into your bank account each month and will cover rent, utilities, furniture rental, and other miscellaneous expenses related to quarters. This allowance can be used to help offset any housing expenses not covered by the BAH, such as mortgage or interest payments on loans secured by Army-owned real estate.
Tuition Assistance
The Army MOS 11C is eligible for Tuition Assistance (T.A.) to help pay for college courses. The Soldier must be enrolled in a degree or certificate program at a qualifying institution. The tuition assistance courses must lead to an associate's or bachelor's degree or another credential such as a vocational certificate that will make the Soldier more valuable to the Army and U.S. society in general or improve the Soldier's performance of his or her duty assignments.
Clothing Allowance
All enlisted active-duty soldiers and airmen receive a clothing allowance to replace clothing that is lost or damaged while in the service. The Clothing Allowance (C.A.) is paid into your bank account each month and will cover any necessary replacement costs for uniforms, work clothes, etc.
Job Opportunities
There are various job opportunities associated with MOS 11C as below:
Emergency Management Directors
An emergency management director is responsible for directing all aspects of emergency preparedness operations in order to ensure that an incident does not negatively impact public health or safety. They are primarily responsible for coordinating responses to disasters, either natural or man-made, as well as supporting events such as fires, epidemics, and pandemics that can threaten public health and safety.
Maintenance Workers
As a maintenance worker or machinist, you will repair and maintain equipment. As the name implies, maintenance workers repair things when they break down. Machinery workers repair larger pieces of equipment such as automobiles, bulldozers, and mine-resistant ambush-protected vehicles (MRAPs) that have been damaged in some way.
Training and Development Specialists
A training and development specialist is responsible for creating laws, policies, regulations, rules, procedures, and guidelines. They are responsible for educating others in the military when it comes to professional military education (PME), enhancing leaders' skills in the areas of leadership, strategic planning, communications, decision-making, and decision-support processes to ensure that they are executing their roles optimally.
Summary of MOS 11C
MOS 11C is an infantryman in the U.S. Army who specializes in indirect fire weapons such as mortars, artillery, and rockets. The job requires long periods of training to become proficient with these weapons, and a complete understanding of how they work is needed to effectively use them against enemy targets on the battlefield. An indirect fire infantryman is a key part of the Army's ability to conduct all major combat operations across the globe. Indirect fire weapons are used in a wide range of operations, from routine security details and patrols to combat operations and the direct targeting of enemy movement.
FAQs
What is an 11C indirect fire infantryman?
An indirect fire infantryman is a soldier who serves in a unit that provides close-in, direct fire support from the ground. The primary purpose of an indirect fires infantryman is to provide direct-fire support to maneuvering forces by rendering selected targets, such as enemy strongpoints or movement areas, vulnerable to attack from other units. These tasks can include everything from preparing and firing a single rifle or machine gun at fixed locations in the zone of action to providing point targets for others using mortars or artillery.
Do 11C get blue cords?
Although different branches have different colors of cords, all branches use their own version of the red cord when they execute tasks related to infantrymen. While the 11C cord is blue, it provides an identity to the Soldier who has completed infantry training, demonstrating that he has passed through all the same tasks as his peers with other MOSs.
Where do 11C go-to basic?
All infantrymen start out at Fort Benning, GA, for Basic Combat Training. Depending on their chosen branch, they will go to either Fort Sill, OK, for Advanced Individual Training or even another installation located in another state.
How long is basic for 11C?
The duration of training is approximately 21 weeks. As with all other infantrymen, this training program demands the utmost dedication and the highest standards of performance from its trainees. The 11C's most difficult task is learning to adjust to living in close quarters under field conditions. Their ability to adapt quickly to these conditions is essential because the first time they experience the field will be under operating conditions.
Is 11C considered infantry?
Although 11C are considered infantrymen, they are not infantrymen's infantrymen. Although many soldiers are called 'infantry,' others may call themselves 'infantrymen' or be included in the Infantry Branch. Also, some MOSs are higher in the chain of command than others and may have greater training responsibilities. However, all infantry troops belong to some branch of the U.S. Army Infantry.