Carpentry And Masonry Specialist (MOS 12W) is an occupational specialty in the Army Corps of Engineers. The MOS focuses on carpentry and masonry construction. Candidates learn skills to construct structures, operate heavy equipment, and use power tools. A few key duties include developing plans, drawings, specifications; constructing structures; installing plumbing fixtures; constructing foundations; providing reports on work completed; making architectural decisions for projects through discussions with others; maintaining construction site records; maintaining various mechanical or electrical devices to keep equipment running smoothly or functioning properly.
MOS 12W is a part of All Army Mos List.
MOS 12W Requirements: Qualifications and Skills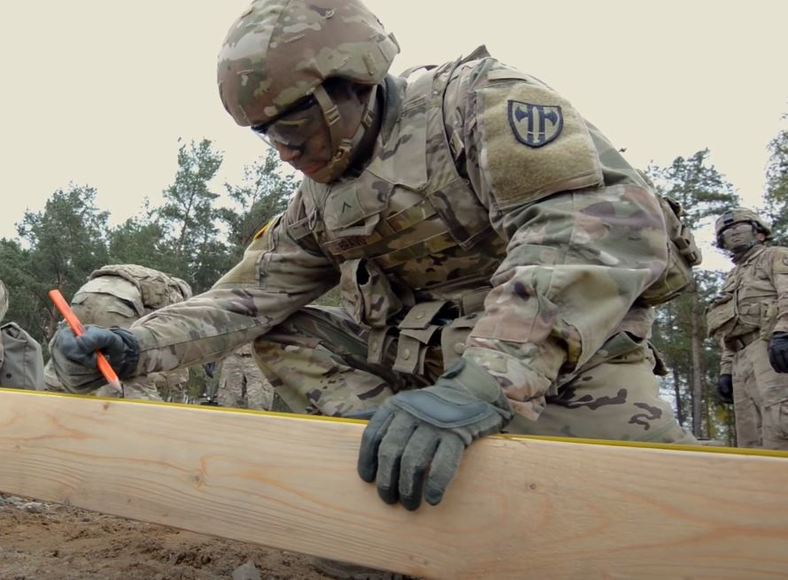 In order to become a MOS 12W, there are a few requirements you need to acquire:
Qualifications
ASVAB scores must be valid at the time of application to qualify for consideration
Be required to participate in Basic Combat Training for ten weeks and attendance of Advanced Individual Training (AIT). A 88 score on the General Maintenance (G.M.) segment is required.
Must possess normal color discrimination (the ability to distinguish colors).
Ability to maintain a high level of alertness and energy throughout the workday. Ability to function effectively under heavy stress for long periods of time.
Besides, there are some preferred skills for this position:
Preference for physical work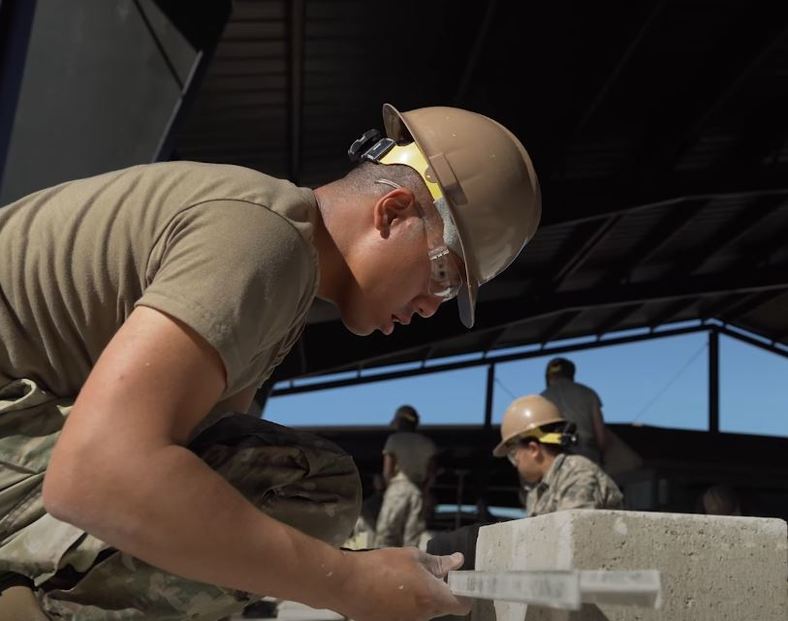 If you prefer physical work, the Carpentry and Masonry Specialist (MOS 12W) is a great choice for military occupational specialty. Unlike other military occupational specialties, this specialty requires minimal academic study. You'll learn the technical skills of carpentry and masonry on-the-job. They enjoy physical tasks such as erecting scaffolding, moving heavy objects, and climbing ladders. You'll be building structures used by all branches of the military, including houses, barracks, bunkers, and more!
Interest in science and math
This MOS is for those interested in science and math as well as those who enjoy outdoor working environments. There is no academic component in this MOS, but you'll need to be able to read and write well. The MOS has both academic and physical components, but it's highly adaptive to your strengths. Masons need skills in mathematics that allow them to measure materials-for example, and carpentry requires trigonometry knowledge. They also need skills in science that help them predict how long it will take for a job site to dry up or water levels rise after a rainstorm.
Preference for working outdoors
Carpenters typically work outside in the construction site where they are exposed to extreme weather conditions such as rain, cold temperatures, or hot sun. If you like working outdoors, the Carpentry and Masonry Specialist (MOS 12W) is ideal for you. Military training can be hectic, but it offers plenty of opportunities for outdoor activities, including running, swimming, and cycling. Your outdoor skills will put you on the frontline of combat and disaster relief efforts.
Interest in working with your hands
Carpentry and masonry are hard physical labor jobs, which is why this MOS requires so much technical knowledge. To be successful, you need to have strong hands, eyesight, and patience. You'll need to be able to work with your hands in an environment where you are surrounded by lots of dust, dirt, and wood shavings. For the most part, you'll be working most of the time indoors, but some hazards can occur outside. There are numerous jobs available for this specialty, so there's no limit to your career opportunities.
Job Responsibilities
An Army carpenter and mason specialist enlisted in the United States Army is an individual who enters the military to gain skills in carpentry, masonry, or both. They are skilled in all aspects of construction work related to building construction. It is an entry-level skill unrelated to any specific job. The mason works with stone, brick, tile, mortar for construction purposes, while the carpenter deals with woodwork, including constructing furniture and window frames that are not structural components but are still used for decoration. The person should be able to cut wood accurately using a circular saw as well as weld sheet metal on a metal framework by hand or by the power source. They should also be able to install wall and floor tile as well as concrete and glass blocks. A good sense of balance is preferred since they will be standing on ladders or scaffolds for long periods.
Fundamental carpentry and masonry task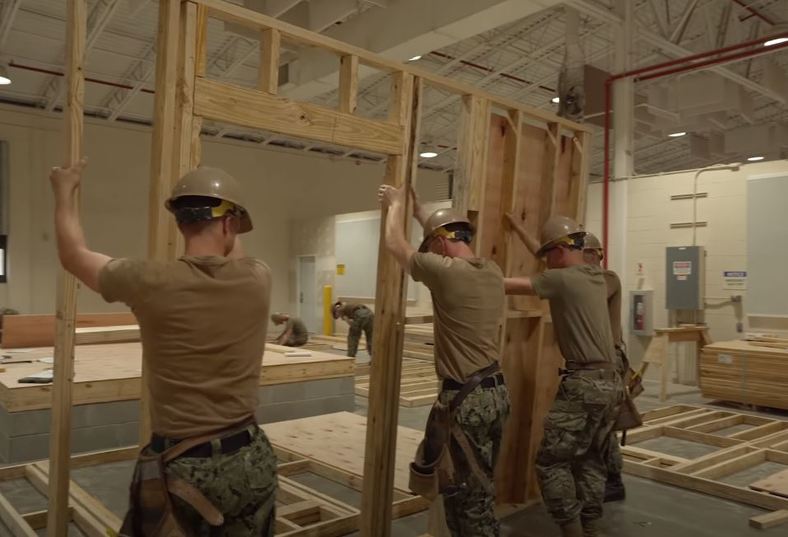 Performing basic carpentry and masonry skills is a responsibility of Army Carpentry And Masonry Specialist (MOS 12W), which is an army career classification that represents "civilian construction craftsmen supporting the United States Army." The skills are necessary for military building projects that are located off the U.S. or Canadian coast. To achieve this, MOS requires a combination of trade skills, including woodworking, carpentry, masonry, electrical work, plumbing, and sheet metal work.
Rigging devices and trusses maintenance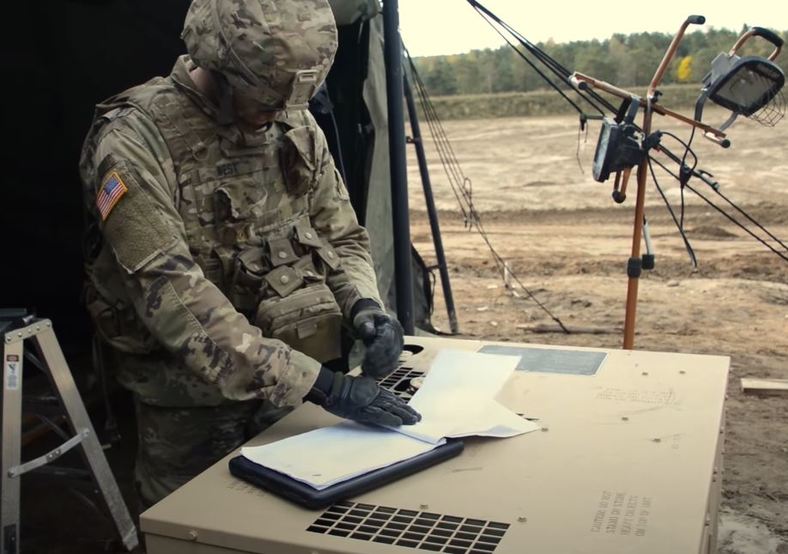 Carpentry and masonry specialists maintain rigging devices, trusses, cable stays, bridge structures, or other structures designed to support the weight. They are also responsible for testing the strength of the structures they maintain. Using hand tools and power equipment such as electric drills, grinders, saws, sanders, air compressors, or hammers to support structures are part of their duties. Routing or operating electric lines is also a task for this job title.
These specialists inspect structural members that have been treated with fireproofing materials to ensure that their integrity has not been compromised by fires. They may use specialized equipment such as lasers to detect cracks in structural members while using other methods such as magnifying glasses and telescopes. They may also perform similar tasks for watertight integrity, such as inspecting rivets or bolts, drilling seals, and inserting plugs to prevent water leaks.
Carpentry and masonry specialists inspect structural members in warehouses and storehouses for signs of cracking and other damage. They may use specialized equipment such as lasers to detect cracks in structural members while using other methods such as magnifying glasses and telescopes.
Maintaining the strength of the structure reduces the chance that additional firefighting efforts will be necessary. This helps ensure that the structure remains standing during an emergency to prevent loss of life, injury to people, or damage to buildings or other property.
Combat engineer missions assistance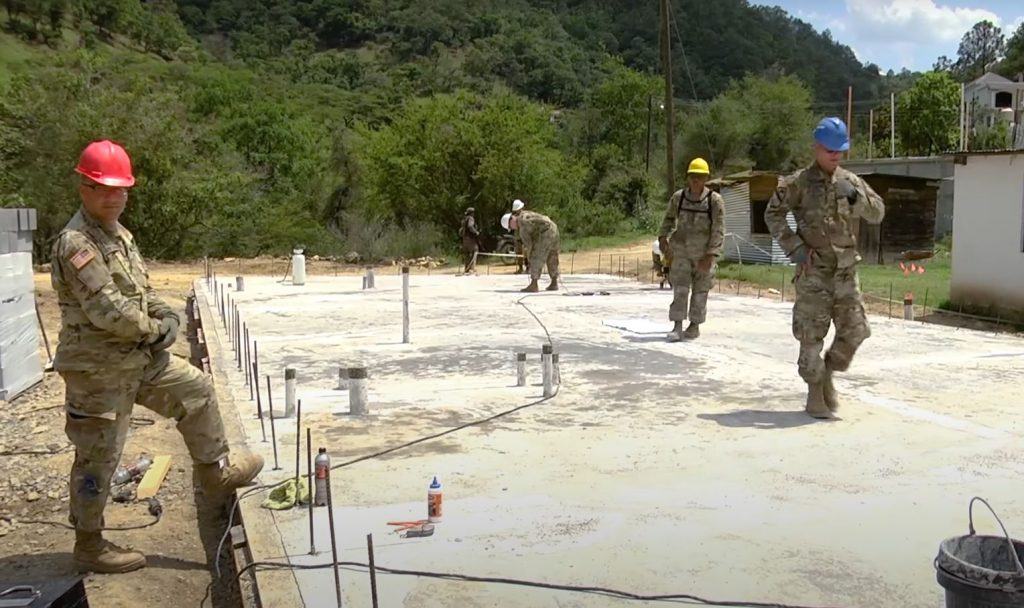 The job of a carpentry and masonry specialist is to assist in the performance of combat engineer missions. It requires specialized knowledge, skills, and abilities in order to construct, repair, demolish and maintain buildings, roads, bridges, highways, and other civil engineering projects. Combat engineers are responsible for designing and constructing fortifications such as bunker systems or trenches as well as bridges to support military forces in their missions. They also guide their units during combat operations at the tactical level by providing pre-mission plans for maneuver units. Combat engineers can help save lives by establishing temporary roadways or building temporary bridges that can be used at the scene of buildings damaged by enemy fire.
The Army is currently short of qualified personnel who can fill the position of carpentry and masonry specialists. This means that future carpenters and masons will need to transition into combat engineer fields. This transition is necessary because of the heightened demand for construction work in war zones around the globe due to military operations, natural disasters, and humanitarian concerns.
Concrete forming
The carpenter and mason are responsible for building concrete forms that will support the construction of walls, slabs, or columns. The carpenter-mason generally works in teams with the bricklayer to prepare for construction. They have to work in order to fit openings where pipes are being installed, wiring is being put in the walls, floor slabs are being laid out, or electrical equipment is being set up. Other tasks include assembling scaffolds for constructing walls and slabs. Working on different types of foundations may also be part of the job description. A carpenter-mason must exercise safety by following all safety rules during all activities under their supervision at all times.
Building layout, structuring assistance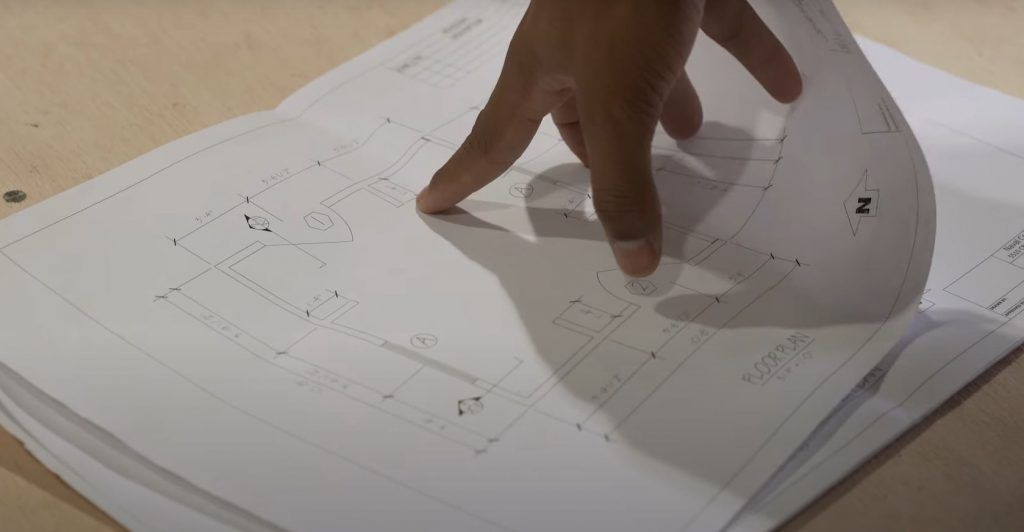 A carpenter and mason are typically responsible for assisting in the building layout, framing, sheathing, fabrication, and roofing structures. This job deals with all different types of materials such as steel beams, wood framing systems, siding materials like plywood. Your typical tasks will be cutting boards or beams to size using a circular saw or table saw. You may also be dealing with metals that need to be cut by using a plasma cutter. You'll also likely have to fabricate much of the material you'll use in this position because it won't come prefabricated at the stores you visit. You'll also perform tasks like placing insulation inside walls, drywall installation, installing cabinets, painting, tiling, etc.
It is necessary to note that the primary duty of a carpenter is to plan and install finish flooring. There are carpenters who do not fabricate the materials for this position but solely perform the installation. This will be your primary duty if you are in this type of position. If you do not care about flooring installation, then this may not be the career for you. There are also engineers who only do carpentry work as part of their programs but many times, and they join an established carpentry company later on in their career.
Besides being an integral part of building structures, carpenters and masons also must have a good knowledge of building codes. Knowing the codes will help you plan ahead for your structures and layout your project correctly.
Salaries
As in the Army, the salary depends largely on the individual's rank or time in service. Here is a list of Pay Grade, Rank, and Minimum Monthly Pay:
Private (E-1), Min Pay: $1785
Private Second Class (E-2), Min Pay: $2001
Private First Class (E-3), Min Pay: $2104
Specialist (E-4), Min Pay: $2330
Corporal (E-4), Min Pay: $2330
Sergeant (E-5), Min Pay: $2542
Staff Sergeant (E-6), Min Pay: $2775
Sergeant First Class (E-7), Min Pay: $3208
Master Sergeant (E-8), Min Pay: $4480
First Sergeant (E-8), Min Pay: $4480
Sergeant Major (E-9), Min Pay: $5473
Command Sergeant Major (E-9), Min Pay: $5473
Sergeant Major of the Army (E-9), Min Pay: $5473
Benefits
There are several benefits associated with MOS 13M:
On-Based Housing and food
The Army MOS 13M provides a wide variety of benefits, including housing and food allowances. Soldiers are eligible for the Basic Allowance for Housing (BAH). The BAH is paid into your bank account each month and will cover rent, utilities, furniture rental, and other miscellaneous expenses related to quarters. This allowance can be used to help offset any housing expenses not covered by the BAH, such as mortgage or interest payments on loans secured by Army-owned real estate.
Medical
The Army MOS 13M provides a wide variety of medical benefits, including mandatory health and accident coverage. Medical coverage is obtained through the special Program. The Program offers a wide variety of medical services at participating facilities where you can visit for routine checkups, routine hospitalization and inpatient care, and outpatient care. Service members' dependents may qualify for coverage too!
Vacation
Sick leave and annual leave earned as a Soldier or as an Officer may be used as vacation (vacation leave). Vacation hours earned as a soldier may be used for any purpose the Soldier desires, except those military obligations that require immediate retention on active duty, such as training at the Military Occupational Specialty course for a Soldier in a combat arms MOS. Vacation hours earned as an officer cannot be carried over to the next calendar year.
Tuition Assistance
The Army MOS 13M is eligible for Tuition Assistance (T.A.) to help pay for college courses. To qualify, the Soldier must be enrolled in a degree or certificate program at a qualifying institution. The tuition assistance courses must lead to an associate's or bachelor's degree or another credential such as a vocational certificate that will make the Soldier more valuable to the Army and U.S. society in general or improve the Soldier's performance of his or her duty assignments.
Job Opportunities
MOS 12W is a carpentry and masonry specialist. They perform labor-intensive tasks in construction, engineering, and other fields. Examples of their duties include repairing buildings, installing fixtures and fittings, helping install new construction systems or materials, building storage areas or decks out of wood or metal framing. Carpenters make a living from trade work while generally working with a team to complete major projects such as bridges and roads. Some work for construction companies, while others have an independent contracting business. It's important that carpenters are familiar with math concepts such as fractions and decimals so that they can calculate the proper materials needed for the job successfully.
Building carpenters
The building carpenter installs hardwood floors, construction-quality drywall, construction-related pipes, and electrical wiring that are required for the proper functioning of buildings. The carpentry specialist may install sheetrock or plaster, but not both. He or she also installs partitions to separate rooms. Building carpenters may work in office buildings, schools, hospitals, and hotels where they specify materials used to install bathrooms, ceilings, floors, and walls.
Brattice builders
Brattice builders construct brattice, which is a latticework barrier used mainly in construction work and military combat situations. Brattice consists of a series of parallel timber or steel panels that give support to an overhead structure without closing off the area below completely. Brattice is used primarily to reduce the risk of falling objects from striking workers, equipment, or material below.
Brattice may be constructed as a temporary or permanent structure and supports other building and construction components such as tanks and boilers, as well as tanks and heavy artillery. Brattice builders cut lengths of wood to dimensions given in engineering drawings and use shears to cut sections down to size. They match sections by using complex engineering drawings that specify measurements, material requirements, and the type of brattice required. Brattice builders attach panels together using nails, screws, or bolts, depending on the construction design.
They also screw bracing cross pieces to panels, making sure that it is strong enough to withstand the weight of objects placed on them. They may cut and fit additional wooden or steel braces to add stability and support or to add to the brattice's height. They use calculating instruments such as rulers, squares, and calculators to measure and keep track of materials while they build brattice.
Carpenter apprentices
Carpenter apprentices must be able to use power tools, which can include handsaws, circular saws, drills, sled hammers, planers, air compressors, and nail guns. Carpenters must have a basic knowledge of carpentry terms such as framing lumber for the installation of doors or windows. They must also be able to adjust their tools or change their formats to accommodate different materials or sizes of materials.
Carpenters must know the basic steps of a job, such as first measuring a room to determine if a piece of furniture will fit into it. They also must know how to account for differences in room sizes, such as compensating for uneven floors. Carpenters must be able to use their hands and fingers to feel the dimensions and positions of objects and materials.
Carpenters must follow specific safety rules for using power tools or other equipment. They also may need special training on the installation of special products, such as reinforced concrete beams used in new construction or satellite dishes used on top floors of tall buildings.
Summary of MOS 12W
The Carpentry And Masonry Specialist (MOS 12W) is an individual specialist in the construction of buildings and related structures. The military occupational specialty performs carpentry, masonry, concrete pipefitting, plumber's mate duties, and other duties in support of buildings and structures.
FAQs
Is 12W a good MOS?
The short answer is yes. 12W, or Carpentry and Masonry Specialist, is an essential MOS in the Army. They are responsible for repairing and building all types of buildings and houses for the Army. The Soldier also builds forms and foundations to pour concrete and oversees construction projects where many personnel will be working on a project at once.
What does a 12W do in the Army?
A carpenter & mason's duties can vary depending on their unit type, but they generally have responsibilities that include general carpentry, flooring installation/maintenance, cabinet installation/maintenance, framing houses, installing siding or roofing materials, hydrant services/installation, etc.
Where is 12W stationed?
In the field, 12W's will be assigned to a unit or a unit up-line. Some 12W's may also be attached to a workforce in a garrison city. However, many 12W's will go through an AIT program and be assigned to a unit in the field. The AIT could last from one month to one year, depending on the unit needs and mission settings that they have been placed into.
How long is 12W AIT?
AIT for the carpentry & masonry specialist is 7 weeks in most cases. However, depending on the unit needs and mission settings that they have been placed into, the training time may last from one month to one year. It all depends on what is needed in the unit that they are assigned to.
What is Mos 12W?
The Carpentry And Masonry Specialist (MOS 12W) is a military occupational specialty found in the United States Army. It involves those skilled in carpentry, bricklaying, plastering, plumbing, and building construction, as well as masonry. 12Ws are responsible for tasks such as wall construction and repair, cabinetry work, and landscaping, to name a few responsibilities.