Geospatial Engineer (MOS 12Y) is Designs and implements methods, techniques, and models for acquiring, analyzing, processing, representing, and presenting geospatial information; designs and manages working relationships with other disciplines and stakeholders to achieve the appropriate level of geospatial decisions; plans and conducts operational activities including surveys, fieldwork related to mapping systems development; develop new concepts or processes that enhance productivity in spatial data creation; plans or conducts experiments or studies.
Geospatial Engineer MOS 12Y is a part of Us Army MOS Complete List.
Education, Training & Certification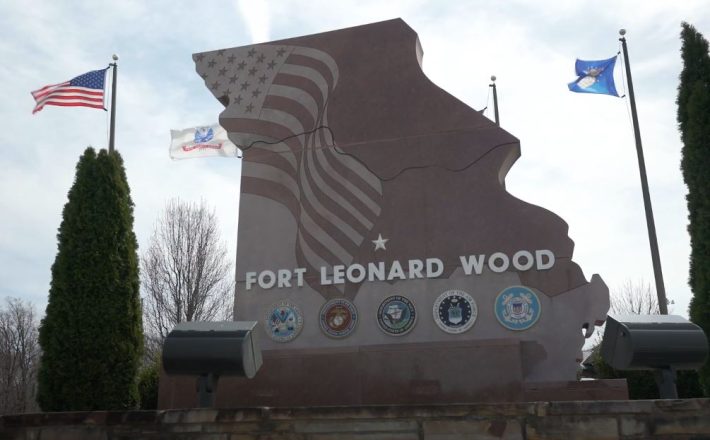 Candidates must pass the following tests and complete a training program to be considered for this position:
Testing
You must earn a minimum score of 100 on the Armed Services Vocational Aptitude Battery (ASVAB) General Technical (GT), and Skilled Technical (ST) sections. General Science (GS), Word Knowledge and Paragraph Comprehension (VE), Mathematics Knowledge (MK), and Mechanical Comprehension are the subtests for the ST category (MC).
Training
Soldiers in this position receive ten weeks of basic combat training and twenty weeks of advanced individual training. This advanced stage is divided into classroom instruction and field instruction, including training on geographic information systems. Additionally, you will learn how to interpret geographic imagery, conduct geographic analysis, and perform related tasks. MOS 12Y geospatial engineers receive training to assist them in developing briefings for commanding officers to assist them in learning all facets of a new terrain, which is critical in combat situations.
Security Clearance
Because this MOS requires the collection of sensitive information that could affect combat operations, a secret security clearance is required, and any soldier applying for this position must meet those requirements. Additionally, you will be subjected to a character and conduct investigation, which will include an examination of your finances, any criminal activity, and, in some cases, your mental and emotional stability. These investigations are conducted to determine whether an individual is eligible for access to national security information.
Geospatial Engineer (12Y) Skills & Qualifications
Individuals should possess some or all of the following to qualify for and excel at this job: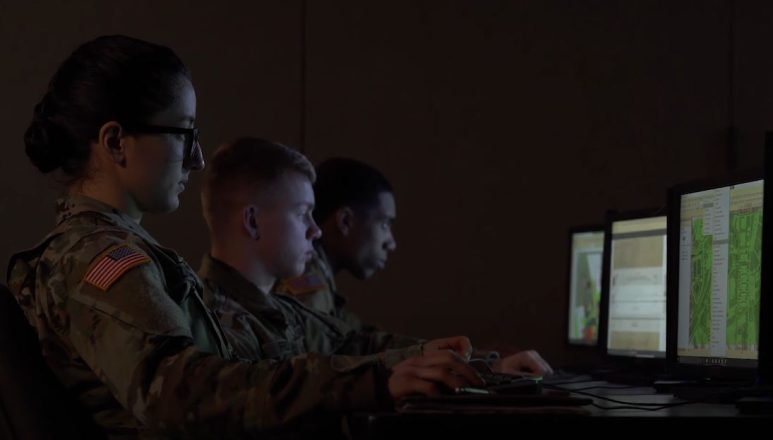 Qualifications
Geospatial Engineers in the Army must possess normal color vision. Additionally, an interest in geography, science, and mathematics is beneficial. Of course, because the desire to create maps and charts is such a large part of the job, having a natural interest in maps and charts helps a great deal.
Additionally, it is recommended that MOS 12Y possess basic computer skills and gain experience with drafting equipment while serving in the United States Army. Army Geospatial Engineers are technical experts who can conceptualize and present ideas in 2D and 3D images or products generated by computers.
Strong math skills
This position requires a strong ability to perform mathematical computations quickly and accurately. Data analysis is performed using calculators or computers using Microsoft Excel or ArcMap. A knowledge of mathematics is also required as you perform calculations on maps to measure distances between points.
Interest in geospatial technology
Geospatial engineers are the ones who develop the tools that will enable soldiers to move through geography as effectively as possible. Without their expertise, this job would be impossible to complete. In addition, this position requires a strong ability to apply math and science principles in the real world.
Preference for a technical career field
A geospatial engineer is required to perform analysis, manual and computer-aided drafting, and technical writing. You will be tasked with using tools such as Global Positioning System (GPS) receivers, Global Navigation Satellite System (GLONASS) receivers, and Geographic Information System (GIS) software to process and manipulate data. This position also requires a willingness to learn new processes and new technologies regularly.
Ability to work independently
As we explained earlier, this is a field that requires continual learning on many different subjects. It can be difficult to complete some of the tasks necessary without the help of others. Therefore, this position requires a strong team player.
Geospatial Engineer (12Y) Duties & Responsibilities
These soldiers create maps by extracting geographic data from satellite imagery, aerial photography, and field survey. These activities assist commanders in visualizing the battlefield and its terrain; a requirement of MOS 12Y is the preparation of briefings covering all aspects of the terrain. Additionally, geospatial engineers perform the following duties:
Create and maintain geospatial databases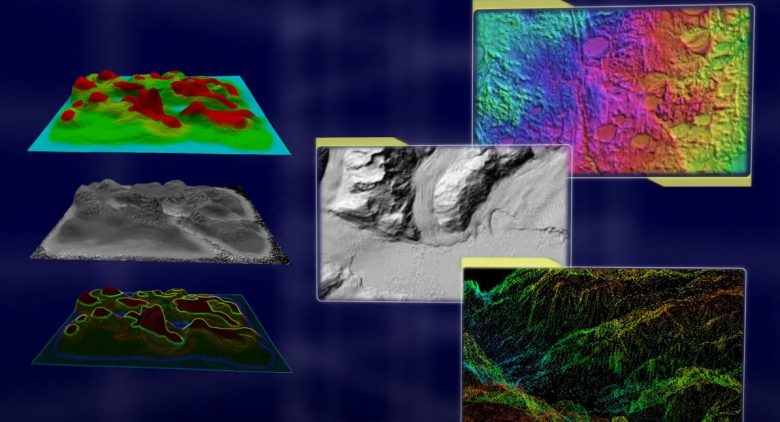 The databases are constructed from aerial photos, satellite images, field observations, and national databases. These engineers are able to find the correct areas in order to create accurate maps that can be used in combat situations. This is an essential part of this job, as all military branches need accurate maps when in battle. Due to this importance, an emphasis is placed on continuous learning after training has been completed.
Create and collect geographic data and compile it into maps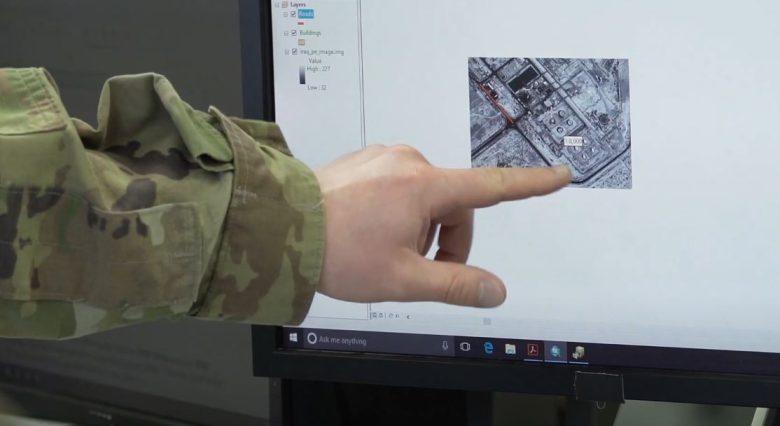 The data is extracted from satellite imagery, aerial photography, field reconnaissance, and national databases. The information is processed using Geographic Information System (GIS) software in order to produce maps. This information becomes the basis for briefing commanders about the terrain during combat situations because it provides analysts with a detailed understanding of the battlespace.
Help commanders visualize the battlefield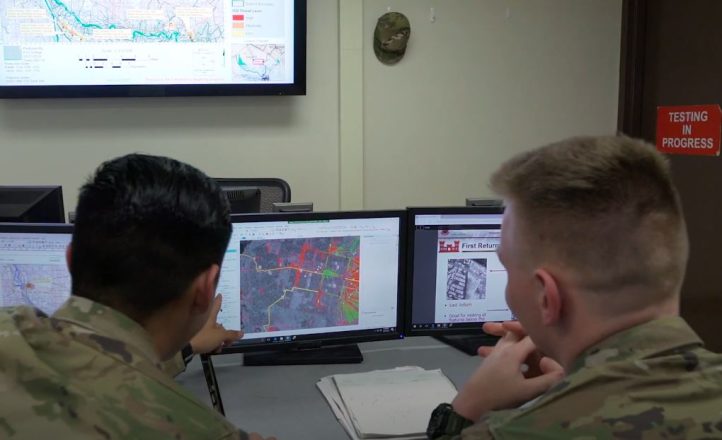 This is a crucial job to complete in order to allow commanders to visualize their terrain. This gives them a better perspective of their surroundings and enables them to make the best decisions during battle.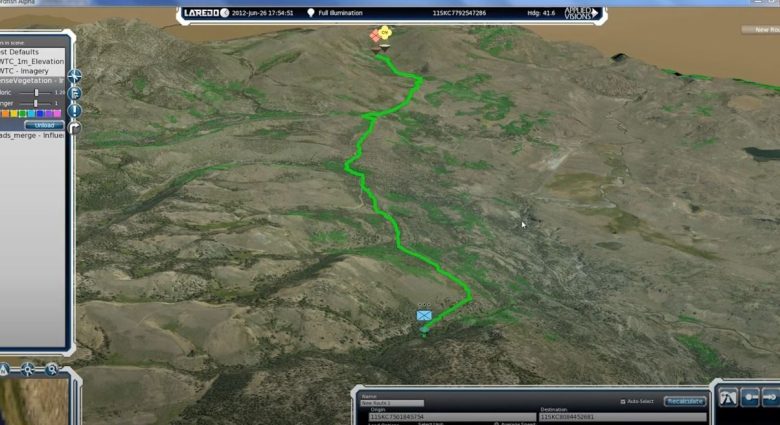 Salaries
As in the Army, the salary depends largely on the individual's rank or time in service. Here is a list of Pay Grade, Rank, and Minimum Monthly Pay:
Private (E-1), Min Pay: $1785
Private Second Class (E-2), Min Pay: $2001
Private First Class (E-3), Min Pay: $2104
Specialist (E-4), Min Pay: $2330
Corporal (E-4), Min Pay: $2330
Sergeant (E-5), Min Pay: $2542
Staff Sergeant (E-6), Min Pay: $2775
Sergeant First Class (E-7), Min Pay: $3208
Master Sergeant (E-8), Min Pay: $4480
First Sergeant (E-8), Min Pay: $4480
Sergeant Major (E-9), Min Pay: $5473
Command Sergeant Major (E-9), Min Pay: $5473
Sergeant Major of the Army (E-9), Min Pay: $5473
Benefit
Assistance with housing
This is provided in some form to personnel who leave the military for reasons other than dishonorable discharge, court-martial, or medical disqualification. Additionally, low-cost life insurance and health care are available.
Low-cost life insurance
Military members will be able to obtain affordable life insurance upon retirement by transferring their back pay into a non-service retirement account at the military rate of 120% of their monthly basic housing allowance.
Medical attention
Personnel entering the field of financial management technicians will have access to medical care that is distinct from that received by civilian employees.
Job Outlook
Numerous facets of this job are military-specific and may not translate directly into civilian careers. However, some of the skills you'll acquire will likely be applicable to jobs in construction or surveying, and the computer programs you'll acquire will likely be applicable to jobs in civilian architecture firms.
Soldiers interested in working as a geospatial engineer or in a similar position outside the military may be eligible for civilian employment through the Army PaYS program. The PaYS program is a recruitment option that ensures an interview with military-friendly employers who are looking to hire experienced and trained Veterans. More information is available online at the Army PaYS Program website. Several companies participate in the program, including the following:
– AT&T, Inc.
– Hewlett-Packard Company
– Kraft Foods Global, Inc.
– Sears Holdings Corporation
– Time Customer Service, Inc.
– Walgreen Co.
Summary
Geospatial Engineers (MOS 12Y) are critical to the US Army's daily operations. After collecting and analyzing data, an Army Geospatial Engineer will brief commanding officers using geographic data. There is an increasing demand for the ability to use Geographic Information Systems (GIS) in the real world, which bodes well for MOS 12Y's civilian job prospects.
FAQs
Is 12Y a good MOS?
Yes, this is a very good job, and it is needed in the field.
Is this MOS active duty or reserve component?
MOS 12Y is an Army active duty MOS. It is not available to the Army Reserve or National Guard. However, with enough experience, you can apply for a lateral move to the US Air Force as a 12YX1.
What is a geospatial engineer?
A geospatial engineer is a person who creates maps by collecting geographic data from satellite images, aerial photography, and field reconnaissance.
What are the requirements to be a geospatial engineer?
To be a geospatial engineer, you must have a GED/HED certificate and a valid state driver's license. In order to enter this MOS, you will need a score of at least 116 on the AE exam, taken after your initial entry training. You should also have normal color vision. Finally, if you can get through an OCS or ROTC program prior to attendance at AIT (AIT is the technical school for this MOS), it will help your chances of getting in.