The Army is a military service branch of the United States Armed Forces that has broad responsibilities in peacekeeping, humanitarian assistance, special operations, and direct combat operations. The mission of the Army includes fighting wars on land as well as protecting the American people and upholding a world of peace. One of their most important duties is providing fire support for ground forces during the battle. An Army Joint Fire Specialist is a combat arms soldier within the Army that specializes in providing fire support to ground forces from both above and below the battlefield. This is accomplished by coordinating close air support, artillery, mortars, and missiles.
Army 13F's are Soldiers who utilize their unique skills to integrate fires across multiple domains. They develop fire support plans, integrate targeting data with fire support systems, and execute missions with the Army, Air Force, Navy, and Marine Corps. The Army 13F also coordinates air-ground operations within the Army. The 13F coordinates with artillery units to prepare artillery fire plans for execution by either rotary or fixed-wing aircraft with precision-guided or unguided munitions. This article will provide more information on MOS 13F.
Army Joint Fire Support Specialist MOS 13F is a part of army mos list 2022.
MOS 13F Requirements: Qualifications and Skills
In order to become MOS 13F, there are a few requirements you need to satisfy:
Qualification
Applicants should be GED graduates. ASVAB scores must be valid at the time of application to qualify for consideration. To be a MOS 13F, applicants will undergo rigorous training, including the U.S. Basic Combat Training for ten weeks and Advanced Individual Training (AIT) for 6 weeks. 96 scores on the Field Artillery segments is required.
Interest in cannon and rocket operations
A soldier assigned to this MOS must be qualified in the operation of cannon and rocket launchers. They may also be called upon to fire these weapons at enemy targets with or without accompanying artillery or mortar fire. Fire support specialists help to coordinate and direct artillery, naval gunfire, and airstrikes. They usually do this by monitoring the battlefield and requesting that these types of fire support be provided. It is an arduous job, as one must calculate distances, elevation differences, weather conditions, and other pertinent factors in order to locate targets accurately and dispatch appropriate military assets to take them down. They also serve as a liaison between the various military branches on the ground (ground-based fires) and those flying overhead (air-to-ground fires). Generally speaking, they work closely with the infantry, armor, and artillery units to provide the necessary firepower necessary to defeat an enemy. This includes tracking enemy ground units, determining which units are the most threatening to the success of friendly forces, and providing coordinates for airstrikes.
Physical and mental fitness
Army MOS 13F soldiers are exposed to combat daily, even if they are not exposed to front-line troops. The stress of battle is magnified by the stress of responsibility for all military operations in their area. As well, they have to remain calm under pressure since they will have many people relying on them for quick-thinking decisions that will determine whether or not an operation is successful or not. A sense of humor can help relieve this tension, but only if the Soldier has a mental ability to understand that their life may end at any moment on the battlefield.
Ability to multitask
Even in a war zone, there is much more to being an Army MOS 13F than just shooting the big guns. The ability to do multiple things at once is important. Such as conducting risk assessments with the aviation assets, monitoring enemy artillery units for their movements, identifying top-priority targets that are being hit by airstrikes, or working with forwarding observers for data that will help identify what is being fired at. For example, when firing a weapon, the Soldier must still be aware of his or her surroundings and the enemy's possible actions.
Team member experience
A fire support specialist must be able to work as a team member since he/she usually works with infantry units on the ground and with artillery units. If a fire support specialist does not have the ability to maintain a level head and work as a team member, then he/she may not be able to properly fulfill his/her duties. Generally speaking, if a fire support specialist has the ability to retain composure under pressure and work as a team member, then it can be assumed that he/she will do his/her duties very well.
Job Responsibilities
The Army Joint Fire Support Specialist (MOS 13F and 13J) is responsible for providing tactical, operational, and technical fire support for military operations. This includes providing battlefield illumination, suppressions fires, air movement control/air traffic management coordination, obstacle reduction fire planning, and coordination with joint terminal attack controllers. These skills are typically learned either through qualifications in aviation ordnance or artillery school or as a result of previous experience in the field.
In this role, an Army Joint Fire Specialist must have a thorough understanding of how each of these fire sources interacts with each other at a tactical level. Such knowledge is particularly important when ground forces are moving rapidly and require effective fire support while maintaining their formation integrity. Successful Army Joint Fire Specialists have proven to be responsible, motivated, and have the ability to perform under extreme pressure. In addition to aerial fires, they also must coordinate artillery fires from forwarding areas using Forward observers or ground-based observation posts.
Set up communications systems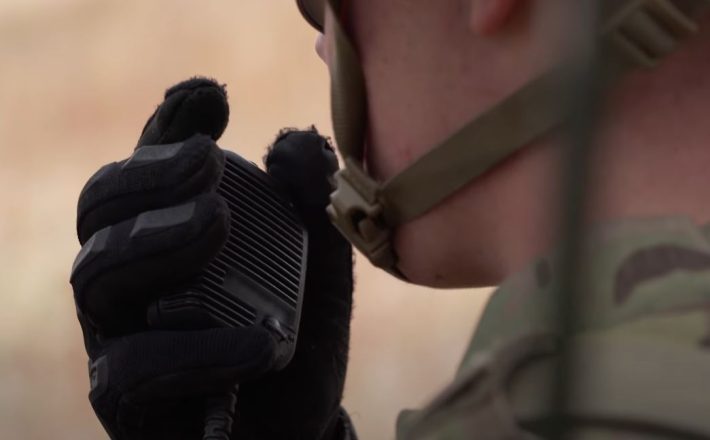 The MOS 13F is responsible for setting up and operating communications equipment, including cellular communications, satellite communications, television systems, and other advanced military telecommunications systems. They set up these different types of equipment in order to meet the needs of various missions that might involve subsurface operations. The MOS is often assigned to locations where fires are used for maneuver or precision fire support.
Encode and decode messages
The 13F also encodes messages using special codes when sending sensitive information over a transmission system like the MOS 25Q like the MOS 25Q. The individual must encode messages using the Combat Message System (CMS). While the recipient decodes the message using their own CMS receiver, they cannot identify its origin. Individuals would be required to take great caution in ensuring that there was no indication of source identification in the message text itself before it was transmitted over any communications channel. This process can include encoding messages before actual transmission or decoding messages received after being sent over an enemy's communication system. Once the encoded message is received at its destination, it can be decoded back into its original format.
Assist in the preparation of fire support plans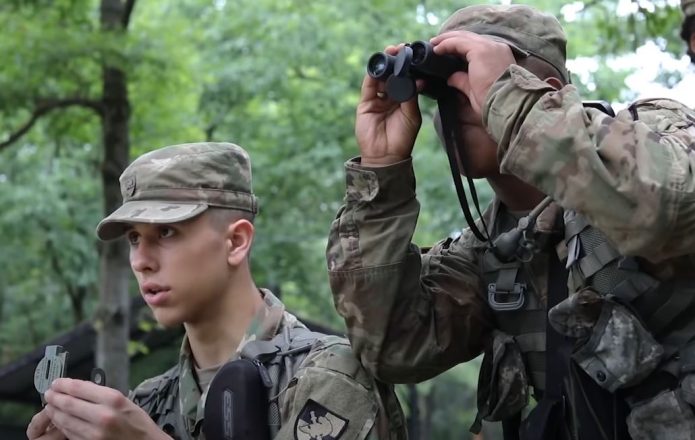 Some MOS 13F soldiers may be assigned to assist in the preparation of fire support plans. Fire support plans are used during combat operations to ensure that artillery, mortar, and naval gunfire assets perform their roles effectively and efficiently while protecting friendly soldiers from friendly weapons. In this capacity, individuals will assist mission planners by conducting data searches using computer code words for point, area, and target reference systems (PRS, ARS, and TRS) as well as grid coordinates. They would also be responsible for ensuring that the fire support plan is prepared to support the maneuver objectives.
Operate laser range finders and target devices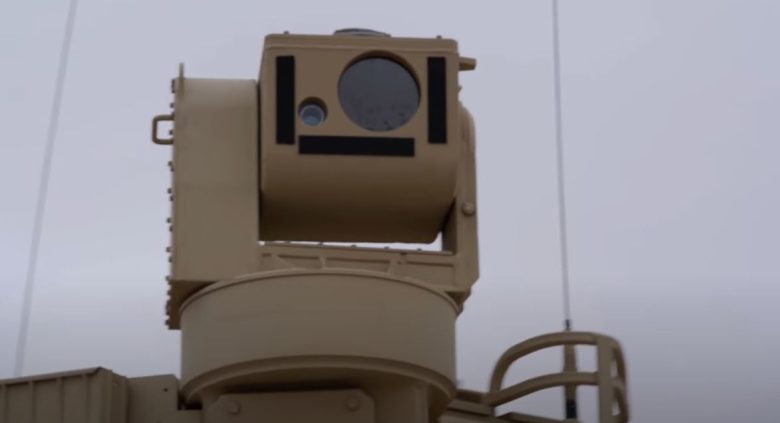 An important part of soldiering is knowing how to effectively use different types of weaponry, including rockets and missiles. The MOS 13F may operate laser range finders at division level, battery level, or higher. They are responsible for maintaining the accuracy of the devices, making sure they are ready to fire at a moment's notice, storing targets prior to firing missions, and ensuring that the unit will have their essential target detection capabilities back after missions are completed. A laser range finder is a device used by military members to determine the distance between two locations. A target device is a piece of equipment that allows a rocket or missile system (related: MOS 13M Crewmember) to lock on to its intended target as they approach it.
Determine target locations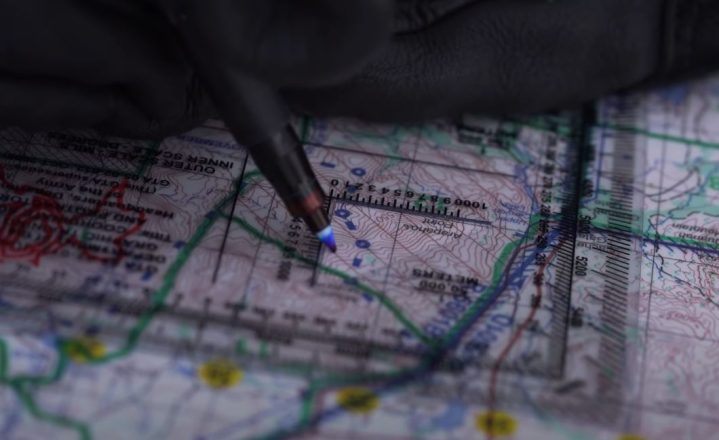 The 13F is also responsible for determining the accurate locations of enemy forces and installations. This process involves combing over reports and intelligence gathered from various sources in order to gain an overall understanding of enemy activities and future whereabouts. Military personnel can then develop specific plans for eliminating hostile threats with the use of weaponry systems. The MOS 13F may use this information to help determine the most effective location to aim fire support assets when attacking enemy forces.
Salaries
As in the Army, the salary depends largely on the individual's rank or time in service. Here is a list of Pay Grade, Rank, and Minimum Monthly Pay:
Private (E-1), Min Pay: $1785
Private Second Class (E-2), Min Pay: $2001
Private First Class (E-3), Min Pay: $2104
Specialist (E-4), Min Pay: $2330
Corporal (E-4), Min Pay: $2330
Sergeant (E-5), Min Pay: $2542
Staff Sergeant (E-6), Min Pay: $2775
Sergeant First Class (E-7), Min Pay: $3208
Master Sergeant (E-8), Min Pay: $4480
First Sergeant (E-8), Min Pay: $4480
Sergeant Major (E-9), Min Pay: $5473
Command Sergeant Major (E-9), Min Pay: $5473
Sergeant Major of the Army (E-9), Min Pay: $5473
Benefits
There are several benefits associated with MOS 13F, including medical insurance, paid sick time, vacation time, free housing and food, as well as tuition assistance:
Medical Insurance
The Army MOS 13F provides a wide variety of medical benefits, including mandatory health and accident coverage. Medical coverage is obtained through the special Program. The Program offers a wide variety of medical services at participating facilities where you can visit for routine checkups, routine hospitalization and inpatient care, and outpatient care. Service members' dependents may qualify for coverage too!
Paid sick time
Active-duty soldiers and airmen receive paid sick leave in the service, which is vital for physical, mental, and emotional health. The Soldier may use up to three days of sick leave for minor illnesses such as colds, flu, and upset stomachs. Paid sick leave may be used concurrently with any other paid leave time the Soldier is entitled to receive in accordance with applicable state and federal laws.
Vacation Time
Sick leave and annual leave earned as a Soldier or as an Officer may be used as vacation (vacation leave). Vacation hours earned as a soldier may be used for any purpose the Soldier desires, except those military obligations that require immediate retention on active duty. Vacation hours earned as an officer cannot be carried over to the next calendar year.
Free Housing and food
The Army MOS 13F provides a wide variety of benefits, including housing and food allowances. Soldiers are eligible for the Basic Allowance for Housing (BAH). The BAH is paid into your bank account each month and will cover rent, utilities, furniture rental, and other miscellaneous expenses related to quarters. This allowance can be used to help offset any housing expenses not covered by the BAH, such as mortgage or interest payments on loans secured by Army-owned real estate.
Tuition Assistance
The Army MOS 13F is eligible for Tuition Assistance (T.A.) to help pay for college courses. The Soldier must be enrolled in a degree or certificate program at a qualifying institution. The tuition assistance courses must lead to an associate's or bachelor's degree or another credential such as a vocational certificate that will make the Soldier more valuable to the Army and U.S. society in general or improve the Soldier's performance of his or her duty assignments.
Clothing Allowance
All enlisted active-duty soldiers and airmen receive a clothing allowance to replace clothing that is lost or damaged while in the service. The Clothing Allowance (C.A.) is paid into your bank account each month and will cover any necessary replacement costs for uniforms, work clothes, etc.
Job Opportunities
There are various job opportunities available for MOS 13F:
Air Traffic Controllers
The Air Traffic Control Specialist (ATC) provides safety of flight for military aircraft while enforcing FAA and DOD aviation regulations. ATC specialists are responsible for the safe, orderly, and expeditious movement of aircraft under their control.
Air Traffic Controllers may be assigned to tower positions at airfields, en route centers responsible for controlling aircraft traffic along established airways between airports, or terminal radar approach control facilities that provide radar service to an airport along with approach control services. This ensures that aircraft can safely and efficiently reach their destinations.
Cartographers and Photogrammetrists
Cartographers prepare maps of land areas from aerial photographs taken during flights over designated territory. They also make maps of cities, highways, and military facilities. Photogrammetrists are photographers who make maps on topographical features by setting up tripods to take photographs from different angles. They use these photographs to create maps and charts of the terrain.
Correctional Officers and Jailers
Correctional officers aid in the rehabilitation of prisoners and provide protection to correctional facilities. They help release inmates back into society and protect them from attacks during transport by escorting them in vehicles, by foot, or by helicopter. One thing you need to know is that a correctional officer needs to be a firm and gentle person while being assertive, assertive, assertive.
Emergency Management Directors
Emergency management directors direct people in an area of natural or manmade disaster where they must create a plan of action and warn people about possible hazards. They advise on the different aspects of the disaster and may lead the way in evacuations from threatened areas. One thing you need to know is that an emergency management director needs to have a strong sense of leadership, patience, good interpersonal skills, good verbal skills, a quick mind, make quick decisions under pressure, work well with others, and have good organizational skills.
Hazardous Materials Removal Workers
Hazardous materials removal workers neutralize and remove hazardous wastes such as explosive materials, corrosive substances, and toxic materials that could be harmful to humans or the environment. One thing you need to know is that a hazardous material removal worker needs to have good leadership skills during an emergency, be calm under pressure, and have a high level of patience.
General and Operations Managers
General and operations managers plan, direct, and coordinate all aspects of an organization's day-to-day operations. They make sure that all procedures are being followed by employees. Some responsibilities of a general and operations manager include recruiting, training, and screening employees. They also must oversee all aspects of the company's finances, from accounting to purchasing. One thing you need to know is that a general or operations manager needs to be tactful under pressure, have good leadership skills during an emergency, be assertive, assertive, assertive.
Summary of MOS 13F
The Army Joint Fire Support Specialist (MOS 13F) is a military occupational specialty in the U.S. Army's Field Artillery Branch which integrates fires from ground and air platforms, as well as other weapon systems such as the Navy's ship-fired Tomahawk missile and the Air Force's long-range bomber or cruise missile to destroy enemy targets. The 13F has no branch-specific insignia because it belongs to all three branches of the U.S. armed forces: Air Force, Army, and Navy. MOS 13F is responsible for the integration of fire support at the tactical level to include target analysis, application of field artillery techniques, and supervision of subordinate personnel in the technical aspects of fire support.
FAQs
What's a 13F in the Army?
In the military, a 13F is a soldier who is responsible for air support and fire support. A 13F uses aircraft to observe the area and call in close air support or fires to strike targets or reports information on weather reports for navigation guidance. A 13F also operates advanced weapons systems that include countermeasures and laser target designators, as well as modern fire control systems. In addition, they use radios to communicate with army headquarters as well as other ground forces.
Why is 13F called FISTers?
MOS 13F is primarily a FISTer (field artillery targeting specialist). They work with all types of artillery units, from light to heavy. The MOS provides assistance in determining targets from reconnaissance reports received from other units. They also supervise firing batteries and survey crews for various needs such as adjusting fire, locating targets by survey or registration, and observing firing data.
Is 13F a combat MOS?
Yes. 13F is a combat MOS because they are responsible for supporting the ground forces during aerial combat. They use aircraft to observe land targets and call in close air support or fire from the sky to destroy targets. In addition, 13F soldiers are responsible for navigation and communications during combat operations.