We have provided a list of web resources below that professionals, members of the military, and students may find useful. These resources are all related to MOS 15R and AH-64 attack helicopter repairer work or learning. The AH-64 Attack Helicopter Repairer (MOS 15R) is accountable for unit maintenance on assigned AH-64s. To ensure operational readiness, responsibilities include the preservation, serviceability, arming/disarming, physical inspection, and repair of assigned aircraft.
AH-64 Attack Helicopter Repairer MOS 15R is a part of US Army MOS Complete List.
MOS 15R Requirements: Qualifications and Skills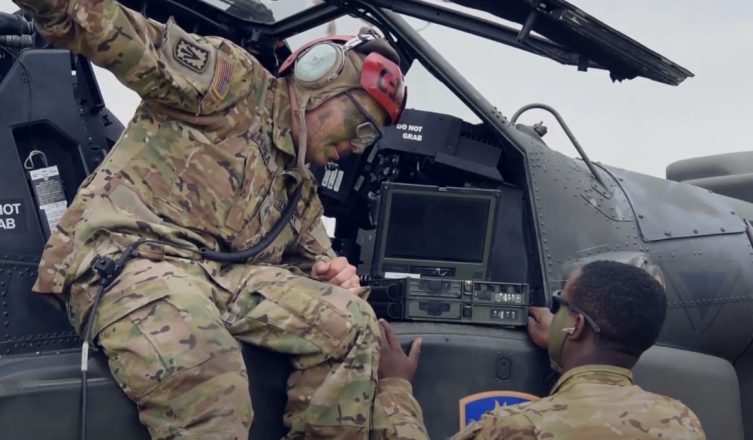 To become a MOS 15R, there are a few requirements you need to acquire:
Qualifications
To be considered for this position, an applicant must earn a score of 99 on the ASVAB's Mechanical Maintenance (MM) test. After passing all required medical, physical, and other entrance examinations, a recruit will attend ten weeks of Basic Combat Training. Recruits will attend 17 weeks of Advanced Individual Training following Basic Combat Training. The 17-week Program will include both hands-on and classroom instruction.
Having the ability to use both hand and power tools:
The AH-64 Attack Helicopter Repairer (MOS 15R) will perform various maintenance tasks on the AH-64, including the removal and installation of parts and assemblies. A Soldier in this MOS will usually be working with a team. Interpersonal skills will be put to use as this Soldier supervises and coordinates with other team members. Good communication skill is an absolute must for someone serving in this position. The ability to gain respect from others is also necessary when dealing with higher-ranking individuals.
An interest in aircraft and engine mechanics:
Aircraft mechanics need to have an interest in aircraft since they will be working with a variety of different systems and systems on aircraft. They will also have to have the ability to troubleshoot problems that may arise within the aircraft. Mechanics should also be able to know what tools are useful for which system. Also, the ability to deal with stress is essential in this MOS.
Desire to work with mathematics and shop mechanics:
Mathematics and shop mechanics are the two main tools used by aircraft mechanics. Additionally, they will have to have a very strong desire to learn in order to earn the title of "Master Mechanic." Being able to accurately and quickly make calculations is a must.
Job Responsibilities
The AH-64 attack helicopter repairer is principally responsible for the AH-64 attack helicopters maintenance (also known as Apaches). With hundreds of Army National Guard missions reliant on these helicopters, AH-64 attack helicopter repairers must ensure that they are all safe and operational.
Service and lubricate aircraft and subsystems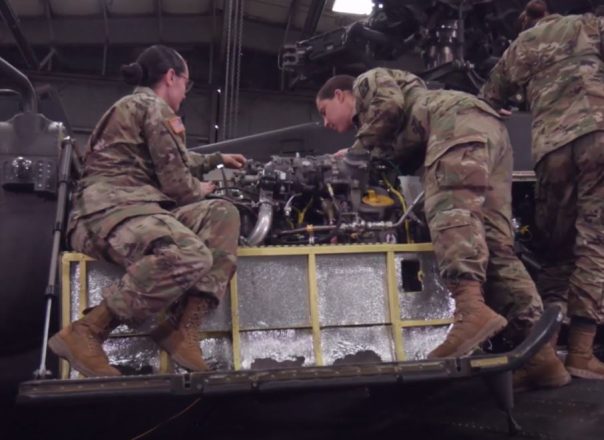 This MOS requires the ability to distinguish aircraft mechanical parts and assemblies and will sometimes have to service or lubricate them. The Army National Guardsmen must also be able to troubleshoot electronics, hydraulic, engine, and hydraulic systems.
Conduct inspections on assigned aircraft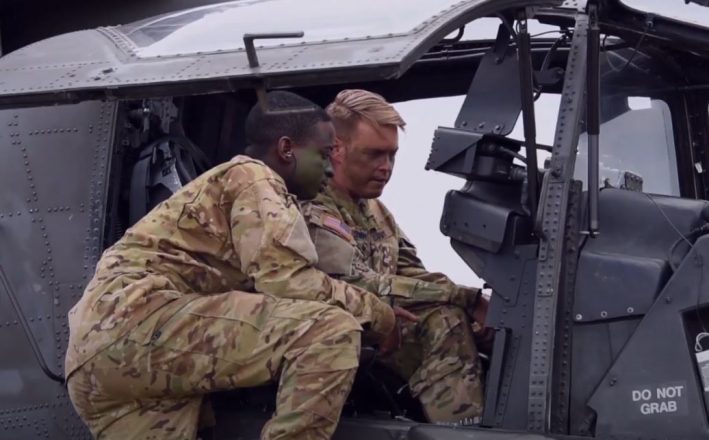 AH-64 attack helicopter repairers will perform inspections on their assigned AH-64s, including procedures such as removal and installation of parts and assemblies. They will also have to be able to service and repair these aircraft.
Installation of aircraft subsystems including engines, rotors, and mechanical flying controls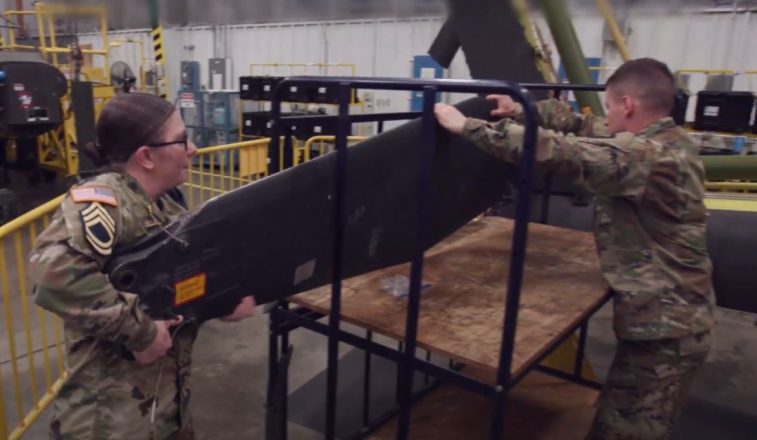 AH-64 attack helicopter repairers will have to install, repair, and service aircraft subsystems, including engines and rotors. They will also be able to troubleshoot hydraulic, engine, hydraulic and mechanical flying controls.
Salaries
As in the Army, the salary depends largely on the individual's rank or time in service. Here is a list of Pay Grade, Rank, and Minimum Monthly Pay:
Private (E-1), Min Pay: $1785
Private Second Class (E-2), Min Pay: $2001
Private First Class (E-3), Min Pay: $2104
Specialist (E-4), Min Pay: $2330
Corporal (E-4), Min Pay: $2330
Sergeant (E-5), Min Pay: $2542
Staff Sergeant (E-6), Min Pay: $2775
Sergeant First Class (E-7), Min Pay: $3208
Master Sergeant (E-8), Min Pay: $4480
First Sergeant (E-8), Min Pay: $4480
Sergeant Major (E-9), Min Pay: $5473
Command Sergeant Major (E-9), Min Pay: $5473
Sergeant Major of the Army (E-9), Min Pay: $5473
Benefits
There are several benefits associated with MOS 14T, including free housing and food, clothing allowance, medical and dental, sick time payment, vacation, and tuition assistance.
Free Housing and food
The Army MOS 25V provides a wide variety of benefits, including housing and food allowances. Soldiers are eligible for the Basic Allowance for Housing (BAH). The BAH is paid into your bank account each month and will cover rent, utilities, furniture rental, and other miscellaneous expenses related to quarters. This allowance can be used to help offset any housing expenses not covered by the BAH, such as mortgage or interest payments on loans secured by Army-owned real estate.
Clothing Allowance
All enlisted active-duty soldiers and airmen receive a clothing allowance to replace clothing that is lost or damaged while in the service. The Clothing Allowance (C.A.) is paid into your bank account each month and will cover any necessary replacement costs for uniforms, work clothes, etc.
Medical and Dental
The Army MOS 25V provides a wide variety of medical and dental benefits, including mandatory health and accident coverage. Medical and dental coverage is obtained through the special Program. The Program offers a wide variety of medical and dental services at participating facilities where you can visit for routine checkups, routine hospitalization and inpatient care, and outpatient care. Service members' dependents may qualify for coverage too!
Paid sick time
Active-duty soldiers and airmen receive paid sick leave in the service, which is vital for physical, mental, and emotional health. The Soldier may use up to three days of sick leave for minor illnesses such as colds, flu, and upset stomachs. Paid sick leave may be used concurrently with any other paid leave time the Soldier is entitled to receive in accordance with applicable state and federal laws.
Vacation
Sick leave and annual leave earned as a Soldier or as an Officer may be used as vacation (vacation leave). Vacation hours earned as a soldier may be used for any purpose the Soldier desires, except those military obligations that require immediate retention on active duty, such as training at the Military Occupational Specialty course for a Soldier in a combat arms MOS. Vacation hours earned as an officer cannot be carried over to the next calendar year.
Tuition Assistance
The Army MOS 25V is eligible for Tuition Assistance (T.A.) to help pay for college courses. The Soldier must be enrolled in a degree or certificate program at a qualifying institution. The tuition assistance courses must lead to an associate's or bachelor's degree or another credential such as a vocational certificate that will make the Soldier more valuable to the Army and U.S. society in general or improve the Soldier's performance of his or her duty assignments.
Civilian Career Opportunities
Apart from developing useful qualities such as discipline and work ethic while serving in the Army, this profession imparts knowledge in aircraft maintenance. This profession requires knowledge of the aircraft's airframe as well as general aircraft maintenance and inspection. Civilian prospects in various maintenance fields outside of aviation exist as a result of job duties such as fiberglass repair and familiarity with the tools employed.
Aircraft Service Technician
Aircraft Service Technicians work in aircraft repair centers, aircraft maintenance units, and direct support units to provide scheduled and unscheduled maintenance on Army rotorcraft. They maintain aircraft and engine parts inventory control systems. They also perform inspections on assigned aircraft and units, including removal, installation of parts and assemblies.
Electric Motor Repairer
Electric Motor Repairers perform preventive maintenance and repair duties on electric motors. This includes repairing or rebuilding the commutator, brush holders, and armature windings.
Aircraft Powerplant Repairer
Aircraft Powerplant Repairers perform preventive maintenance and repair duties on aircraft engines. This includes removing and installing engines, engine parts and components, fuel systems, combustion systems (including testing of ignition system), lubrication systems, air cooling systems, and air intake/exhaust system assemblies on aircraft.
Equipment and Systems Inspector
Equipment and Systems Inspectors perform inspection duties on aircraft, equipment, and systems to detect malfunctions or defects that could endanger lives or impair the efficiency of aircraft.
Summary
Army AH-64 Attack Helicopter Repairer (MOS 15R) is responsible for the Apache helicopter's upkeep.
The Apache helicopter is one of the Army's most modern attack helicopters, capable of securing ground forces, executing foxed base operations, conducting aerial escorts, conducting reconnaissance, and engaging single or multiple adversaries.
This is a career that may involve extended hours but may be extremely exciting and rewarding. As MOS 15R, the Army gives both base salary and benefits. Civilian Career Opportunities include mechanics in aviation and other career categories.
FAQs
What is a 15R MOS?
15R MOS stands for Army Helicopter Repairer. 15R M.R.'s duties include performing preventive maintenance on a variety of aircraft and their systems, which include the engine, avionics, and flight control systems. 15AR Mrs also conducts weapon system inspections, instrument inspections and completes other inspection tasks.
What are the jobs you do in your area?
As an Army Helicopter Repairer in an Apache Support Facility (ASF), you'll perform repairs on helicopters like the Apache attack helicopter. As an Army Helicopter Repairer in a Light Attack Helicopter Maintenance Squadron (LHAR), you'll perform repairs on light attack helicopters like the AH-1z Cobra.
Is 15R a combat MOS?
No. 15R MOS soldiers are not directly involved in combat, though their jobs require them to understand military tactics and strategy. The Army may deploy 15R soldiers in support of combat operations.
Where can I find information on the qualifications for MOS 15R?
For more information and to access the Army's qualification requirements, visit the Military Occupational Specialty (MOS) career counselor website. You'll need your AKO User ID and password to gain access.
What are the benefits of being a 15R MOS?
15R MOS soldiers have access to basic and health insurance, dental insurance, life insurance, and retirement benefits. They also receive full-time education assistance for their children, so they can get a college degree.