The Army Cyber Network Defender (MOS 25D) is an Information Technology Specialty, which primarily defends the Army's network infrastructure. This MOS may also be called into service to train other I.T. specialists to defend their own networks. What the Army Cyber Network Defender does in these cases is closely related to computer security and information technology, but it includes both.
A dynamic, challenging, and rewarding career await you in this MOS. You'll constantly learn new skills and develop critical thinking abilities – qualities expected of all Soldiers. Whether civilians are seeking to enter the military or enlistees looking for an exciting career change, getting your Cyber Leader certification is a top priority in order to be eligible for this exciting MOS. Let's read this article to find out more information about this position. 
MOS 25D is a part of List of Mos in US Army.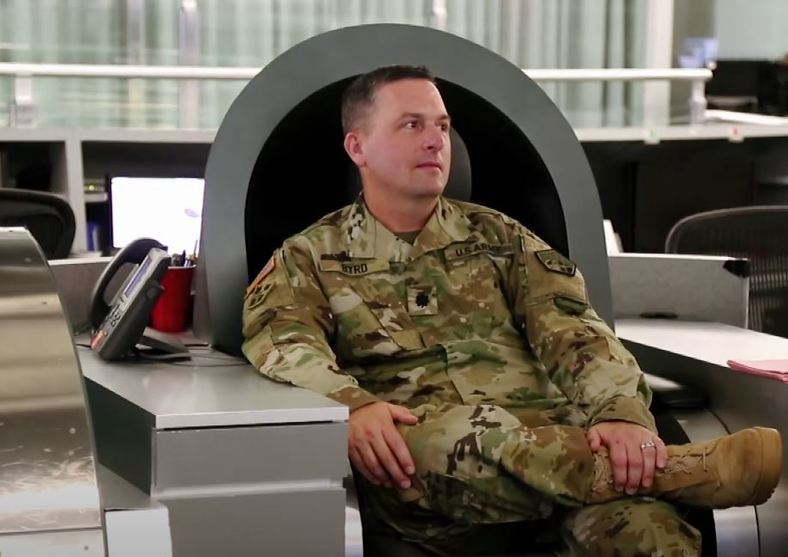 MOS 25D Requirements: Qualifications and Skills
In order to become a MOS 25D, there are a few requirements you need to acquire:
Qualifications
ASVAB scores must be valid at the time of application to qualify for consideration. A 105 score on the General Technical and Skilled Technical are required.
Self-discipline and intelligence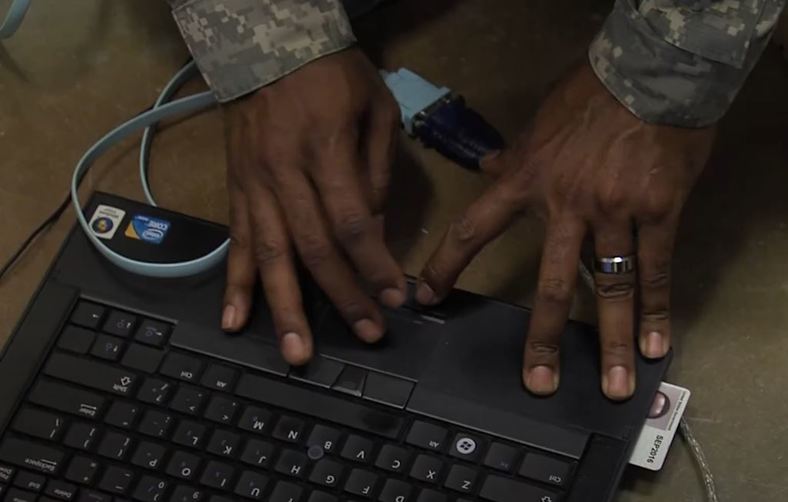 These are traits that Army Cyber Network Defender (MOS 25D) must have in order to succeed in the demanding career. This is because they serve as the leaders of the Army's cyber defense operations, protecting classified information and systems across Military networks while also operating within strict ethical standards. MOS 25D must be confident and self-disciplined enough to make decisions and exercise discipline in a variety of situations. It matters not whether you are a computer science expert or just looking for a new career; if you possess these skills and qualities, this may be your chance to be part of something big.
Army Cyber Network Defenders spend most of their time at computer terminals. They must have great attention to detail in order to analyze online traffic and recognize potential problems quickly so they can stop attacks before they do harm. They must also exercise discretion in every aspect of the job, from handling confidential information to handling correspondence with collaborators in other countries who may have different goals than those of the U.S. Army.
Advanced Threat Knowledge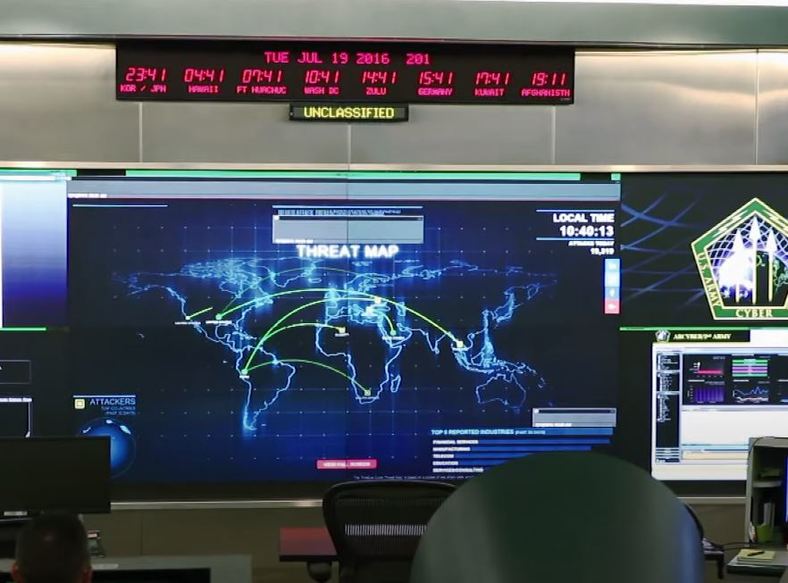 These Soldiers must be able to understand how threats will change over time and anticipate threats before they develop. They must be able to maintain a sense of security in a world where people are growing increasingly aware of their digital footprint. The interconnectedness between systems and their reliance on the internet to work allows hackers around the world to access U.S. military networks.
Physical and mental fitness
Commanders and leaders must be physically and mentally fit to lead in combat operations. More than that, they must be able to control their emotions and keep a cool head when under extreme pressure. This is how they maintain their composure and make rational decisions under stressful conditions. These traits come together to make the perfect leader: The Army Cyber Network Defender might go to work in the middle of the night, when people are least likely to be using computers or on weekends. They are required to complete many hours of training in addition to normal work responsibilities. The demand for qualified cyber defenders has increased significantly in recent years. With the threat of cyber-attacks on our nation's critical infrastructure and military systems growing annually, these soldiers must remain confident and collected during this high-pressure environment.
Adhere to ethical standards and attention to detail
It's important for leaders not only to be physically fit but also smart enough to do their job effectively; this is what matters most at the end of the day. Maintaining optimal attention makes it easier for them to notice developments quickly, ensuring there is no time wasted during crucial moments like combat situations or thus allowing them more time for planning an operation. As a leader, you must be aware of the fact that your actions represent not only yourself but also the organization you work for. Therefore, you must make sure that everything you do is in line with the ethical standards expected from an Army Cyber Network Defender (MOS 25D). This will ensure that the public's trust in you remains intact.
Job Responsibilities
The Army Cyber Network Defender (MOS 25D) is responsible for defending Army networks and information systems against cyber-attacks and intrusions. The Army Cyber Network Defender (MOS 25D) ensures the security and availability of all Army computer networks, information systems, applications, and databases by identifying vulnerabilities through risk assessments, network monitoring & analysis tools, vulnerability scanning tools, intrusion detection mechanisms such as honeypots or IDSs as well as countermeasures such as firewalls to respond to attack or intrusion attempts.
Knowledge and Expertise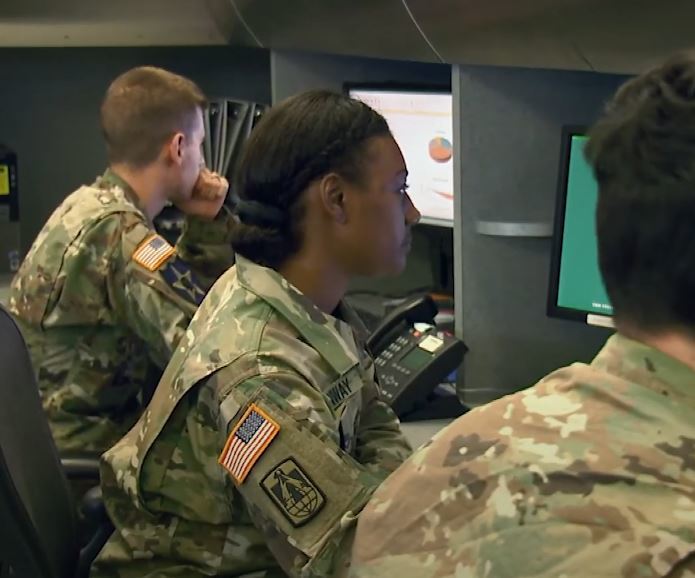 The MOS 25D may be required to learn and apply a spectrum of cyber security skills necessary to perform network monitoring and analysis, intrusion detection, intrusion prevention, vulnerability assessment, incident response as well as high-level network architecture. To support these efforts, the MOS 25D will work with other organizations such as S&T teams, which will focus on Security Communication Portability Protocol Network Access Control Security-Enhanced Session Management (SESM) Netwar Operations Center Network Defense Operations Center.
The MOS 25D will also be required to learn other information systems security skills to include but not limited to Memory Analysis, Binary Analysis, Rootkit Analysis, Software Reputation Systems, Data Loss Prevention (DLP), Anti-Phishing, Anti-Malware Systems, and Privileged User Monitoring.
Hardware and software testing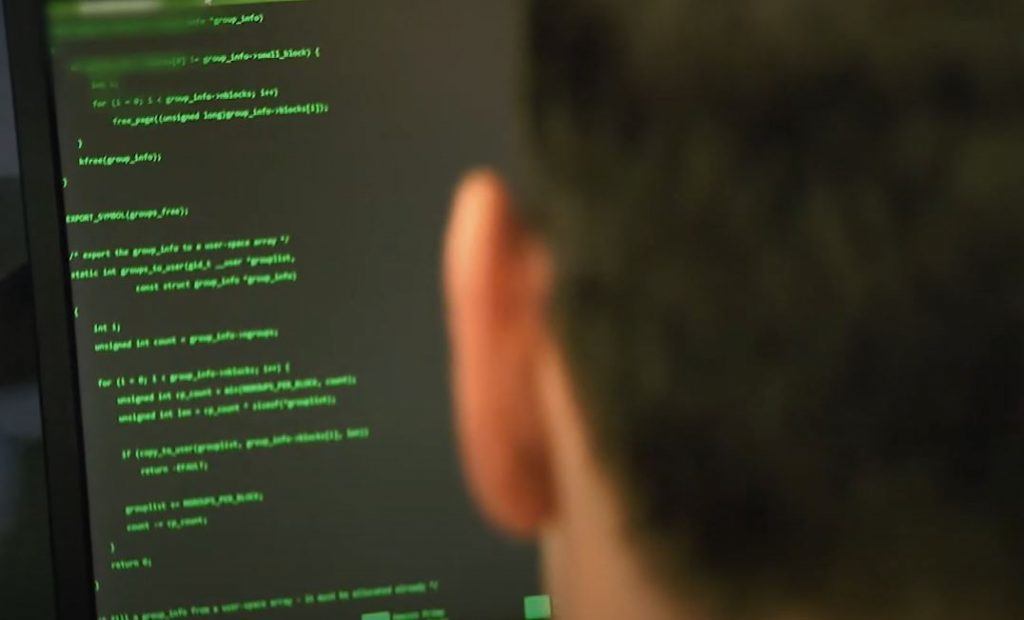 As an Army Cyber Network Defender, your primary role is to provide 24 hours a day, 7 days-a-week analysis of the network. This includes monitoring the network for any suspicious activities and conducting vulnerability testing. Once any potential threats are detected by you, your team will work on mitigating the threat while preserving the integrity of information systems and networks. You will also be in charge of implementing new hardware or software solutions that will allow you to monitor cyber events more easily. Also, when something goes wrong with the network (i.e., core infrastructure core stops working, etc.), you will be the one to repair it quickly.
You will also be responsible for implementing any new hardware or software that can help keep the network safe. This includes things like new firewalls, intrusion detection systems (IDS), intrusion prevention systems (IPS), anti-malware programs, and even new network devices that perform other specialized tasks.
Respond to crisis or urgent situations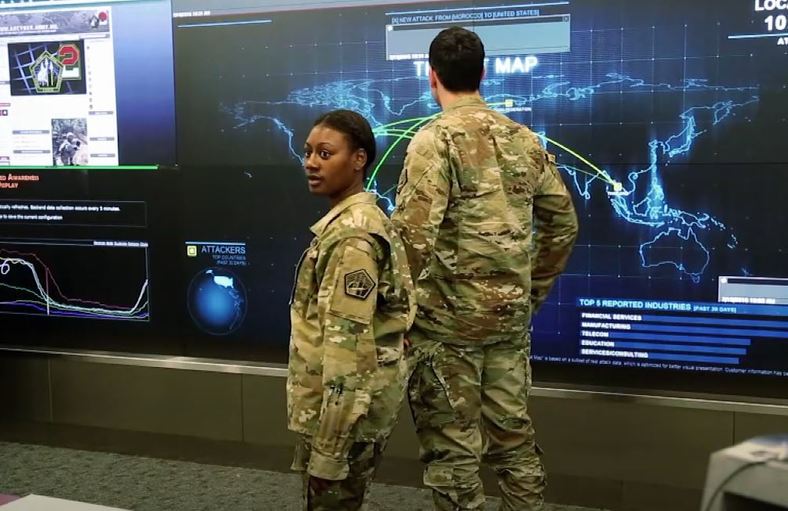 Due to its highly critical nature, Army Cyber Network Defender is often called upon to help protect networks from a variety of cyberattacks. In the event of a potential crisis, you will be able to calm your team members by using your communication training to assure them that you have a plan of action. You will then use your technical knowledge to formulate a protocol that will help find and terminate the threat. Some of the threats you might face include Denial-of-service attacks, viruses, worms, and Trojans. As an Army Cyber Network Defender, you must always be prepared for a crisis since it is a highly stressful environment. You will often find yourself under the sound of gunfire.
Identify suspicious report events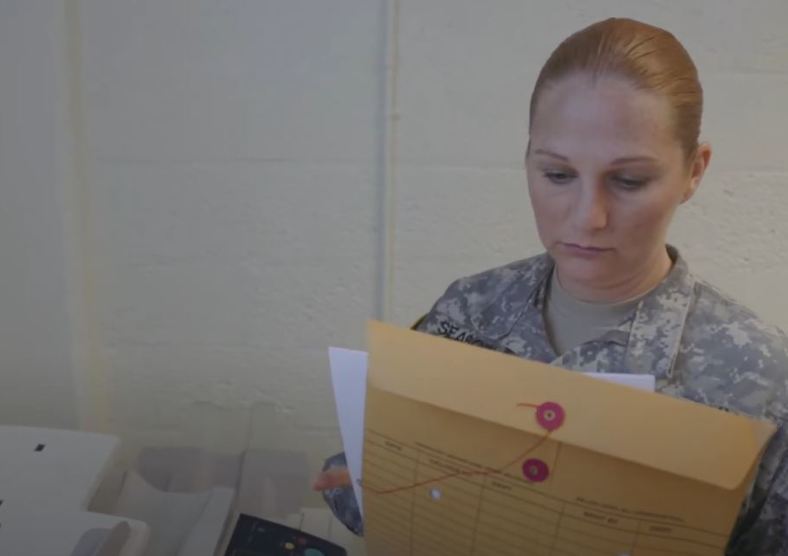 As an Army Cyber Network Defender, your team will be able to use all available resources (i.e., Information Intelligence) to inform them about anything that might undermine the security of their information systems and networks (i.e., vulnerabilities). For example, you might find out that three different operating systems are vulnerable to attacks by adding one software package to it; this will be relayed back up to your fellow defenders for further analysis. You will then use this information to plan defensive actions that will ensure the integrity of your network.
You will also receive alerts about any cyber-attacks involving your network. Through analysis of your alerts, you will be able to identify the nature of the attack. Some of the information included in these alerts is details regarding which type of attack is being used, an analysis of how it works and how it gets into your network, etc.
Salaries
As in the Army, the salary depends largely on the individual's rank or time in service. Here is a list of Pay Grade, Rank, and Minimum Monthly Pay:
Private (E-1), Min Pay: $1785
Private Second Class (E-2), Min Pay: $2001
Private First Class (E-3), Min Pay: $2104
Specialist (E-4), Min Pay: $2330
Corporal (E-4), Min Pay: $2330
Sergeant (E-5), Min Pay: $2542
Staff Sergeant (E-6), Min Pay: $2775
Sergeant First Class (E-7), Min Pay: $3208
Master Sergeant (E-8), Min Pay: $4480
First Sergeant (E-8), Min Pay: $4480
Sergeant Major (E-9), Min Pay: $5473
Command Sergeant Major (E-9), Min Pay: $5473
Sergeant Major of the Army (E-9), Min Pay: $5473
Benefits
There are several benefits associated with MOS 25D:
Free Housing and food
The Army MOS 25D provides a wide variety of benefits, including housing and food allowances. Soldiers are eligible for the Basic Allowance for Housing (BAH). The BAH is paid into your bank account each month and will cover rent, utilities, furniture rental, and other miscellaneous expenses related to quarters. This allowance can be used to help offset any housing expenses not covered by the BAH, such as mortgage or interest payments on loans secured by Army-owned real estate.
Cheap life insurance
Military members will be able to get cheap life coverage when they're retiring by transferring their back pay into a non-service retirement account at the military's rate of one hundred twenty percent of their monthly basic housing allowance.
Medical care
Staff members going into the financial management technician field will have access to medical care for themselves and family members that are different from that which civilian employees receive
Tuition Assistance
The Army MOS 25D is eligible for Tuition Assistance (T.A.) to help pay for college courses. The Soldier must be enrolled in a degree or certificate program at a qualifying institution. The tuition assistance courses must lead to an associate's or bachelor's degree or another credential such as a vocational certificate that will make the Soldier more valuable to the Army and U.S. society in general or improve the Soldier's performance of his or her duty assignments.
Career Opportunities
The U.S. Army cyber security career field comprises technical capabilities, including skills in computer network defense, digital forensics, cybersecurity engineering, system administration, and information assurance. Job is heavily reliant on advanced computer systems with specific hardware needs that are typically found in highly secure environments such as military bases or classified facilities that house government networks or communications systems.
Network and Computer Systems Administrator
The Army Cyber Network Defender (MOS 25D) is a member of the Intelligence and Security Command, operating primarily in the cyber realm. In this career path, you will train to operate computer systems and networks used by the military, homeland security, or civilian agencies to provide support for command post communications networks, information systems operations support networks, computer-related intelligence collection capabilities throughout the Department of Defense. You will also revoke 24/7 automated computer networks within the Army, working in a supporting role with other intelligence and intelligence information gathering agencies.
If you want to be a computer and network administrator and do not want to spend your entire career in I.T, this is a suitable job for you. Working with computers and this job will require you to maintain hardware, software, networks, websites, email systems, or applications. You will have the chance to lead teams of staff members.
Information Security Analyst
The Information Security Analyst is tasked with verifying that information security policies are upheld in organizations through assessing risks and vulnerabilities related to national defense information systems against the organization's security objectives. You'll use skills in research methodology, process analysis methods, and tools for planning cyber operations for organizations of all sizes in both large-scale activity centers as well as in smaller geographically dispersed settings.
Computer Network Support Specialists
This is the role for those who are working in the area of computer support. This position includes providing technical support, planning, implementing, and supporting computers, networks, networks systems software, and operating systems in addition to other related activities. The use of Internet-based information technology is emphasized when working with this position. They provide automation, configuration, and maintenance of military computer networks. They also direct the planning, development, and maintenance of computer software systems to support operations. If you ever played an online game with other people, you might have encountered someone with the job title of Computer Network Support Specialist.
Computer and Information Systems Managers
The job of a computer and information systems manager involves managing a team of data processing specialists in the development, implementation, and management of data processing systems. This requires the ability to hire, supervise and evaluate staff in all aspects of computer operations. It also requires the ability to oversee the development and integration of automated systems into an organization's mission support system. Additionally, this job would allow you to have a say in how your organization conducts its business.
Network Enterprise & Cyber Operations
You spend a lot of time managing the networks for your organization. Your network operations encompass data, voice, and video services to department members, outside agencies, and/or partners. You also perform security maintenance, testing, and implementing changes in telecommunications policy for the Department of Defense. In this section, you will learn about the cyber threat facing our country and how they might affect various departments within the Department of Defense.
Summary
MOS 25D is a very important position in the United States Army. Cyber Network Defenders (CNDS) protect networks and systems against cyberattacks, intruders, hackers, and other potential sources of information security threats. MOS 25D was created to meet the challenges of the cyber battlefield and provide more cyber expertise for commanders, both tactical and operational levels. Cyber defenders help maintain existing networks and establish secure networks in support of executing their tasks and missions. They defend against network penetrations and cyberattacks; manage computer security; identify emerging or planned threats; conduct vulnerability assessments; recommend upgrades to systems security; analyze intelligence reports about potential threats, vulnerabilities, or incidents that have occurred within or are likely to occur within their organization's cyberspace.
FAQs
What is a 25D MOS in the Army?
Army Cyber Network Defenders are primarily responsible for executing computer network operations, including electronic warfare, security actions, intelligence analysis, and other related activities. The 25D MOS monitors or defends Federal information systems against live or simulated attacks to ensure their timely availability and integrity.
How long is training for 25D?
Training for the Army Cyber Network Defender (MOS 25D) is an intense 14weeks. Training includes intense hands-on lab work where you will gain exposure to topics such as computer system fundamentals; command-line networking; TCP/IP networking; Active Directory Forensics Analysis; VoIP & media forensics analysis; Windows system administration fundamentals; Malware Analysis Fundamentals. In addition, you learn to break into a computer remotely and find out how that works.
What certs do you get from 25D?
After successfully completing training, you will receive a certificate of completion from your network defense section. This certificate will allow you to apply for job positions within the various Cyber Network Defense organizations.
How do you become a 25D?
You must be a current infantry soldier with an infantry MOS, be at least 18 years of age, and have passed the Army Physical Fitness Test.
What does a 25D do?
Army Cyber Network Defenders provide information assurance support for Army installations. Their duties include the following: Monitor, analyze, and report network attacks to various levels of Army leadership. Provide technical expertise related to electronic warfare, security actions, computer network operations, and intelligence support for planning and execution of counter-lonely operations in support of Joint Forces doctrine. Analyze computer network issues to identify computer capabilities or vulnerabilities that could be exploited by enemies or terrorists with the intent to harm the United States or allied military forces, etc.