The army signal support system specialist is an occupation in the field of information technology. It involves providing technical expertise to military commanders, intelligence analysts, and sensor operators in order to optimize the use of military communications systems. The soldiers of this branch are responsible for installing signal equipment in fixed installations such as fixed towers. They also configure and operate the equipment they install. This mission is very similar to a technician or mechanic since most of their work revolves around a technology that requires the use of specialized skill sets to perform properly. More information on MOS 25U will be provided through this article:
Army Signal Support System Specialist MOS 25U is a part of Military MOS Codes Complete List.
MOS 25U Requirements: Qualifications and Skills
In order to become MOS 25U, there are a few requirements you need to satisfy:
Qualification
Applicants should be GED graduates. ASVAB scores must be valid at the time of application to qualify for consideration. To be a MOS 25U, applicants will undergo rigorous training, including the U.S. Basic Combat Training and Advanced Individual Training (AIT) for 16 weeks. A 92 and 93 scores on the Surveillance & Communications segment and Electronics are required, respectively.
Interest in working with electronic equipment
Learning how to work with electronic equipment is important for the Signal Support Systems Specialist. They need to know how to properly operate, install, and maintain electrical, communications, networking, and cryptographic equipment. They must know how to troubleshoot malfunctions of electronic equipment and troubleshoot faults of various systems.
Strong problem-solving skills
The Signal Support Systems Specialist must be able to evaluate problems involving electrical or mechanical systems, appliances, or instruments. They also need strong analytical skills that enable them to identify the root cause of the problem and determine the best solution for it. The ability to think quickly can be advantageous in this field because many of these specialists will be working on the battlefield, where any break in communication could lead to the death or injury of one's fellow soldiers. Understanding different types of problems is an integral part of the job.
Preventive maintenance experience
Those in this MOS must have an advanced understanding of preventive maintenance procedures. They must also be able to troubleshoot most problems concerning mechanical and electrical systems. They will have to be able to read schematics, strip down electronic equipment, find loose parts that are causing problems, and replace them with precision tools. Also, they need to know how to fix any electrical problems caused by motors or motors that are not working correctly because this could lead to an accident on the battlefield.
Communication security policies
Understanding the proper procedures for protecting information while it is being transmitted is an important aspect of the job. When using different types of equipment, they should understand how to properly protect information while it is being transmitted or stored. This will be very important when working with the tactical line that will be used to connect field units with command centers.
Line installation and wiring techniques
Once an electronic device arrives at a facility, line installation specialists will install all necessary wires and cables so that cables can reach their destinations. These specialists will also be responsible for terminating lines at network access points or other access points so they can reach themselves to various nearby devices. Also, they will be responsible for testing lines to make sure they are working properly before they are used by the Army. These specialists must know a great amount about a variety of different kinds of data transfer cables and electronic devices. This is necessary because they will not only be tasked with wiring and testing lines but also maintaining weapons systems, guidance systems, and vehicle communication equipment.
Job Responsibilities
Signal support specialists use computers as an integral part of their daily jobs as telecommunications technicians. With the help of computers, they perform tests on telephone lines and analyze large-scale telecommunications on a global scale within units and throughout the world. To facilitate this process, computers must be kept at peak performance levels to ensure that they can manage their functions effectively and accurately. Conduct special projects: Signal support specialists are responsible for organizing the Army by broadcasting the relocation, relocation of units, strength of units, ability of the unit to operate, etc., on a large scale. They are also responsible for organizing terminals army-wide so as to provide signals to all units worldwide. With the use of computers, they also conduct special projects such as testing transmission systems on various channels by way of various signals.
The responsibilities for maintaining a radio monitoring system are more specialized compared to other areas covered in this MOS; therefore, we must be aware that it is not only a technical job but also a cultural and professional one. There are various types of communications systems in use in our armed forces, and they perform their duties in shifts under the supervision of the company officer.
Data distribution systems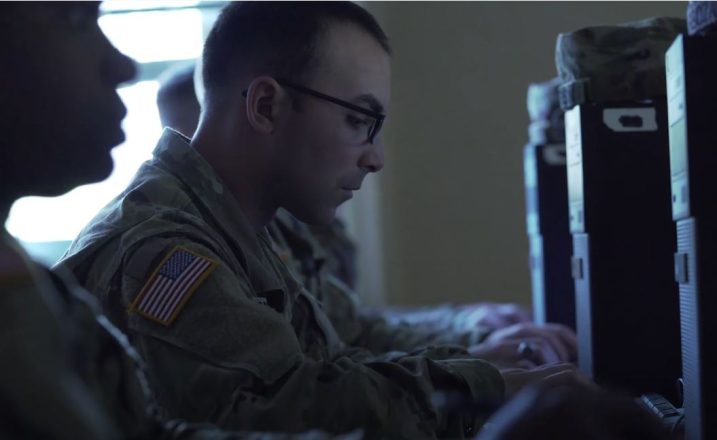 Signal Support Systems Specialists (25U) maintain radio and data distribution systems. They may set up, operate, and perform preventative maintenance on terminal devices; establish personal computer workstations; install local area network connections; upgrade operating systems; troubleshoot malfunctions; and provide technical assistance.
These systems will be used to coordinate operations among the military, government, civilian organizations, and other U.S. Government agencies at home and abroad. The individual may also maintain communications equipment assigned to the unit's command post-engine-generator set (CPG) or public address system (PAS). The individual will be required to pass the appropriate restoration techniques for equipment failures.
Signal support maintenance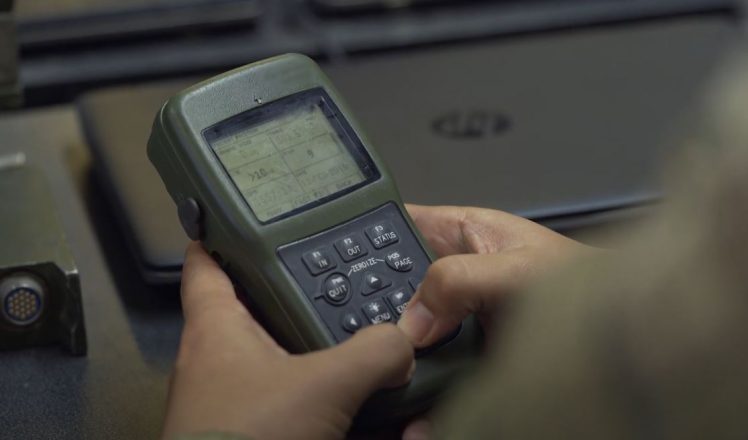 The individual will perform administrative and logistical duties to ensure that signal support maintenance is received for mission-essential communications systems. MOS 25U performs signal support functions for organizations outside the Joint Force Commander's command authority; participate in the management of deployed network infrastructure configurations to ensure interoperable communication with the Joint Force Commander's commands and control nodes over satellite, Wireless, or terrestrial networks. The individual may assist the sergeant in charge of communications (SICOM) in writing signal maintenance, trouble reports, records of maintenance, and other reports concerning communications systems. The individual may also provide technical assistance to subordinate units by operating communications equipment during field operations.
They also sustain communications by monitoring, confirming, and tracking the receipt of reports; installing and maintaining satellite systems; establishing maintenance operations control centers (OMC); developing maintenance procedures; conducting preventive and corrective maintenance; training soldiers to operate, maintain, troubleshoot, and perform preventative maintenance on installed equipment.
Telecommunications basis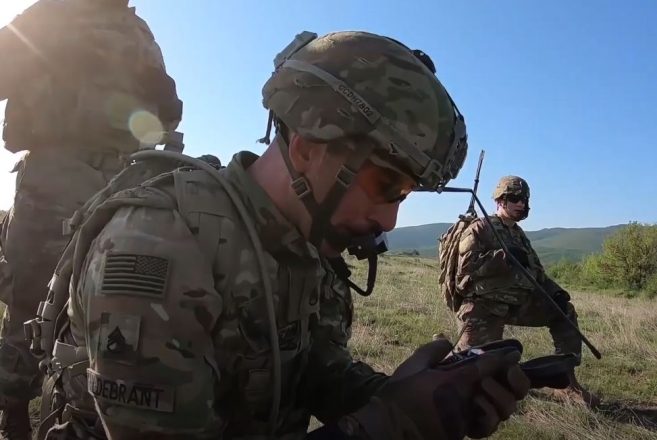 Signal support specialists are responsible for studying fundamental concepts of telecommunications. They must be familiar with communications standards, antennas, types of communications equipment, telegraphs (which are currently used by our veterans), telephones, microwave systems (used in satellite communications), and digital systems. Through the use of these systems, signal support specialists provide vital information of all units, including relocation and strength of units, to military commanders. Other responsibilities include printing messages of relocation and return of units, supplying messages to various units of the Army, establishing call connections between headquarters using telegraph or telephone connections.
Maintain equipment and power generators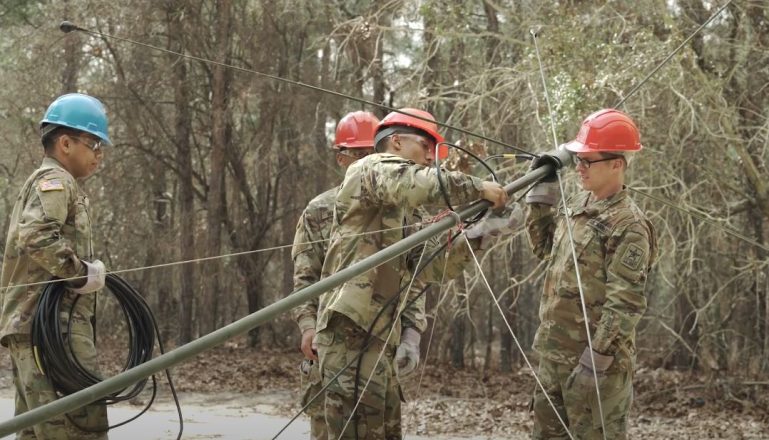 The individual will be responsible for maintaining the unit's assigned vehicles. The individual will make periodic inspections of the assigned vehicles, including interior and exterior examinations. The individual shall perform preventive maintenance checks when needed. The individual will also maintain communications equipment, terminal devices, power generators, and associated distribution systems in assigned troop carrier units. They perform preventative, periodic, and unscheduled maintenance and calibration activities; and troubleshoot malfunctions. They may supervise subordinate soldiers to maintain assigned equipment; or perform operational, preventative, and corrective maintenance (PMCS) on assigned equipment.
Technical assistance and training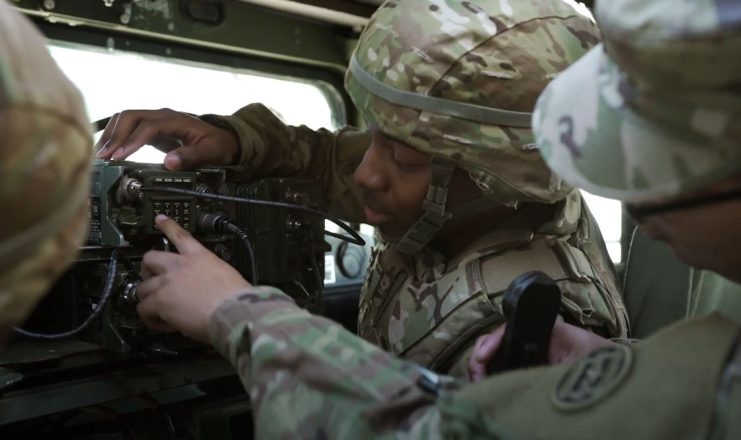 The individual will set up local area networks for military units in remote locations. The individual may also provide technical assistance to help troubleshoot problems with the network or computers that are connected to the network. They also provide technical assistance or perform PMCS for equipment, provide technical assistance to subordinate soldiers to install or repair local area networks, fiber optic cable systems, coaxial cable systems, uninterruptible power supplies (UPSs), mainframes, servers, or cluster servers; establish personal computer workstations; configure operating systems; load applications onto workstation computers; perform upgrades of software and hardware components.
Salaries
As in the Army, the salary depends largely on the individual's rank or time in service. Here is a list of Pay Grade, Rank, and Minimum Monthly Pay:
Private (E-1), Min Pay: $1785
Private Second Class (E-2), Min Pay: $2001
Private First Class (E-3), Min Pay: $2104
Specialist (E-4), Min Pay: $2330
Corporal (E-4), Min Pay: $2330
Sergeant (E-5), Min Pay: $2542
Staff Sergeant (E-6), Min Pay: $2775
Sergeant First Class (E-7), Min Pay: $3208
Master Sergeant (E-8), Min Pay: $4480
First Sergeant (E-8), Min Pay: $4480
Sergeant Major (E-9), Min Pay: $5473
Command Sergeant Major (E-9), Min Pay: $5473
Sergeant Major of the Army (E-9), Min Pay: $5473
Benefits
There are several benefits associated with MOS 25U, including medical insurance, paid sick time, vacation time, free housing and food, as well as tuition assistance:
Medical Insurance
The Army MOS 25U provides a wide variety of medical benefits, including mandatory health and accident coverage. Medical coverage is obtained through the special Program. The Program offers a wide variety of medical services at participating facilities where you can visit for routine checkups, routine hospitalization and inpatient care, and outpatient care. Service members' dependents may qualify for coverage too!
Paid sick time
Active-duty soldiers and airmen receive paid sick leave in the service, which is vital for physical, mental, and emotional health. The Soldier may use up to three days of sick leave for minor illnesses such as colds, flu, and upset stomachs. Paid sick leave may be used concurrently with any other paid leave time the Soldier is entitled to receive in accordance with applicable state and federal laws.
Vacation Time
Sick leave and annual leave earned as a Soldier or as an Officer may be used as vacation (vacation leave). Vacation hours earned as a soldier may be used for any purpose the Soldier desires, except those military obligations that require immediate retention on active duty. Vacation hours earned as an officer cannot be carried over to the next calendar year.
Free Housing and food
The Army MOS 25U provides a wide variety of benefits, including housing and food allowances. Soldiers are eligible for the Basic Allowance for Housing (BAH). The BAH is paid into your bank account each month and will cover rent, utilities, furniture rental, and other miscellaneous expenses related to quarters. This allowance can be used to help offset any housing expenses not covered by the BAH, such as mortgage or interest payments on loans secured by Army-owned real estate.
Tuition Assistance
The Army MOS 25U is eligible for Tuition Assistance (T.A.) to help pay for college courses. The Soldier must be enrolled in a degree or certificate program at a qualifying institution. The tuition assistance courses must lead to an associate's or bachelor's degree or another credential such as a vocational certificate that will make the Soldier more valuable to the Army and U.S. society in general or improve the Soldier's performance of his or her duty assignments.
Clothing Allowance
All enlisted active-duty soldiers and airmen receive a clothing allowance to replace clothing that is lost or damaged while in the service. The Clothing Allowance (C.A.) is paid into your bank account each month and will cover any necessary replacement costs for uniforms, work clothes, etc.
Job Opportunities
MOS 25U is a military occupational specialty or MOS. The duties of MOS 25U are related to the support, operation, and maintenance of communications networks, radio systems, and equipment. This may include radio spectrum analysis, radio propagation analysis, radio spectrum protection measures, and the development of land-based communication networks using ground-based transmitters.
Computer Network Support Specialists
Computer network support specialists are responsible for maintaining, troubleshooting, repairing, installing, configuring, and managing computer networks. Duties include using the appropriate tools to install and configure computer systems at construction sites or any other facility that has a computer network. Computer network support specialists also maintain data security by ensuring that all systems are up-to computerized programs are running smoothly.
Office Machine Repairers
An Office Machine Repairer is someone that repairs office machines such as typewriters or calculators. The work can be complicated (even specific to each machine type), and it is best for the repairer to know the machine he is repairing inside and out. A minimum of six years of full-time paid experience in technical or repair work is required, with four years in the field. Completion of a local school course on typewriters may also be required.
First-Line Supervisors of Mechanics
First-line supervisors of mechanics coordinate the activities of mechanics and related workers in inspecting, servicing, and repairing vehicles or equipment, such as aircraft or engine equipment in a military unit. They may train mechanics and technicians to use tools and equipment in performing maintenance work. They also instruct mechanics on the proper procedures for maintaining arms, ammunition, or other materials. These professionals must have knowledge of hydraulics, pneumatics, electricity, explosives wiring systems, and the ability to instruct others in the proper use of tools, machinery, or vehicle components.
Information Security Analysts
Information Security Analysts investigate and monitor data and devices to provide protection for data or equipment. They may ensure that computer or communication systems comply with government directives for securing information. They may also test security procedures, such as how well they protect systems from unauthorized access and/or use. They report gaps in security to management and recommend changes.
Network and Computer Systems Administrators
Network and computer systems administrators install, configure, and support an organization's local area network (LAN). They set up the LAN server to share files and printers among workstations. They may also work with others, such as network systems analysts and systems engineers, to improve the operation and security of computer networks.
Telecommunications Installers and Repairers
Telecommunications Installers and Repairers Install or repair telecommunications equipment such as communications switches or repeaters that allow phone calls to be transferred from one location to another using the telephone system. They may be responsible for installing new equipment such as cell phone towers.
Computer, Automated Teller
Computer, Automated Teller is a position found in specialized branches of industry such as banks or health care institutions. The duties of the C.B. are simple in comparison to that of the I.T. specialist, but these positions typically pay more. These specialists process transactions for customers who may not be physically present by using computer terminals and automated teller machines (ATMs). ATMs allow people to deposit and withdraw funds without having to visit a bank branch. They help customers answer questions and resolve problems with bank accounts using computers or custom software programs. They must ensure information is accurate and security issues are addressed properly.
Summary of MOS 25U
MOS 25U is responsible for ensuring the proper functioning of Army Signal support systems, which consist of communications equipment, networks, and infrastructure. Failure to properly maintain or manage these systems could cause information security breaches that can jeopardize operational tasks. Soldiers in this MOS must also be able to solve problems concerning all types of Army Signal equipment in order to preserve mission readiness. A variety of job opportunities is available for MOS 25U.
FAQs
What does a signal support system specialist do in the Army?
Signal system specialists provide communications and information systems support for Army operations, both military and civilian. Signal support specialists design, install, integrate with other subsystems, maintain and repair all types of electronic systems such as telephones, mobile data terminals (MDTs), computers, radios, and networks. Specialists also develop solutions to problems that affect the development or operation of these systems.
How much does a 25U make in the Army?
As of 2012, the average 25U made $39,811 annually.
Where do 25U usually get stationed?
A majority of 25Us are stationed in Germany, Korea, or at Fort Bragg.
Does 25U see combat?
Yes. Signal system specialists have been known to deploy with infantry units to provide radio communications. They are also used for disaster relief efforts throughout the world. In the Army, Signal support specialists work in a variety of environments and situations. They often carry out tasks or missions that other Soldiers would not be able to perform without their assistance.