The Army Internment/Resettlement Specialist (MOS 31E) is a key MOS in the United States Armed Forces. This is a non-commissioned officer skill position in which you would be assigned to the U.S. Department of Defense and deployed in support of operations and missions overseas. You will be involved in evacuating and deporting people from conflict zones, overseeing their resettlement, constructing camps with living conditions for displaced people, managing local medical needs, and more.
MOS 31E provides professional and diplomatic support to commanders in support of military operations to which they might be required to intern or resettle civilians and enemy combatants in and around areas of operational interest. They are primary points of contact for all matters having to do with the area, people, facilities, logistics, transportation, information distribution, medical treatment tasks related to internment or resettlement operations. Let read the article to find out more about MOS 31E:
MOS 31E is a part of Army Enlisted Mos List.
MOS 31E Requirements: Qualifications and Skills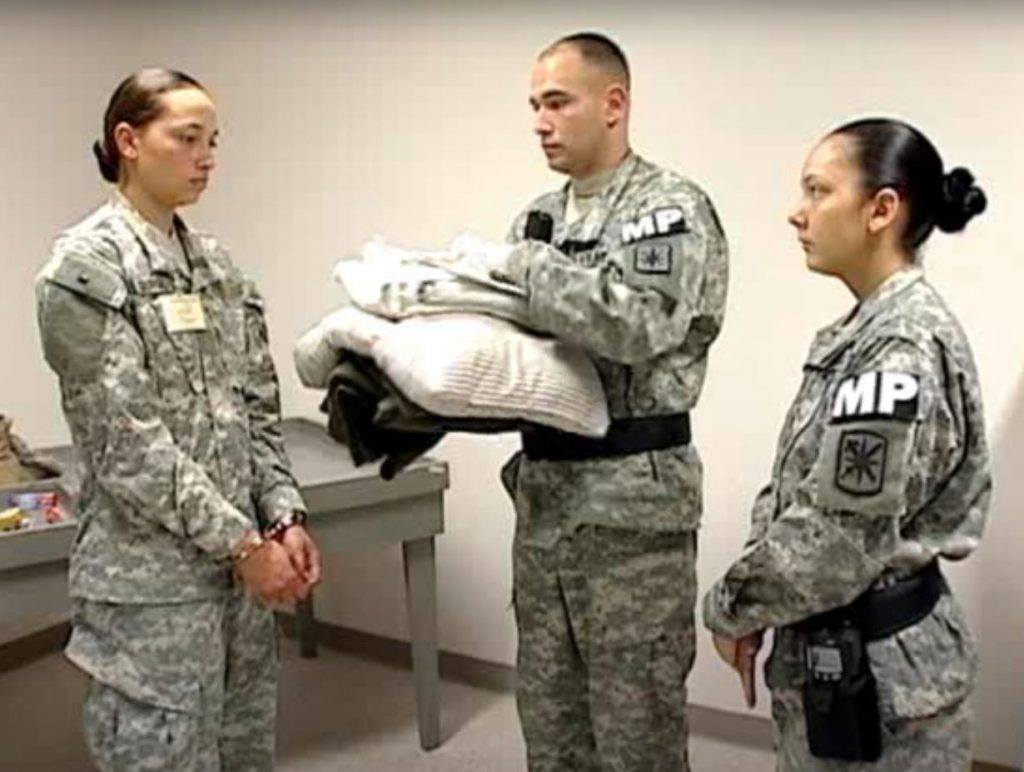 In order to become a MOS 31E, there are a few requirements you need to acquire:
Qualifications
ASVAB scores must be valid at the time of application to qualify for consideration. This position is also required to participate in Basic Combat Training for ten weeks and seven weeks of attendance of Advanced Individual Training (AIT). A 95 score on the Skilled Technical segment is required.
Work under stress
Whenever you go to work in the Army, you will be under stress. You may not feel stressed normally, but when working in the Army, it's all part of the job. If you are working alongside other people, it can help ease some of that stress when they're around.
Abilities to make quick decisions
The ability to make decisions is crucial for this job description. You have to make decisions on what steps you need to take based on things that happen in front of your eyes, and these quick decisions allow others safety and protection. You can be the person who makes the Army's decisions, so being able to make these quick decisions is vital.
Interest in law enforcement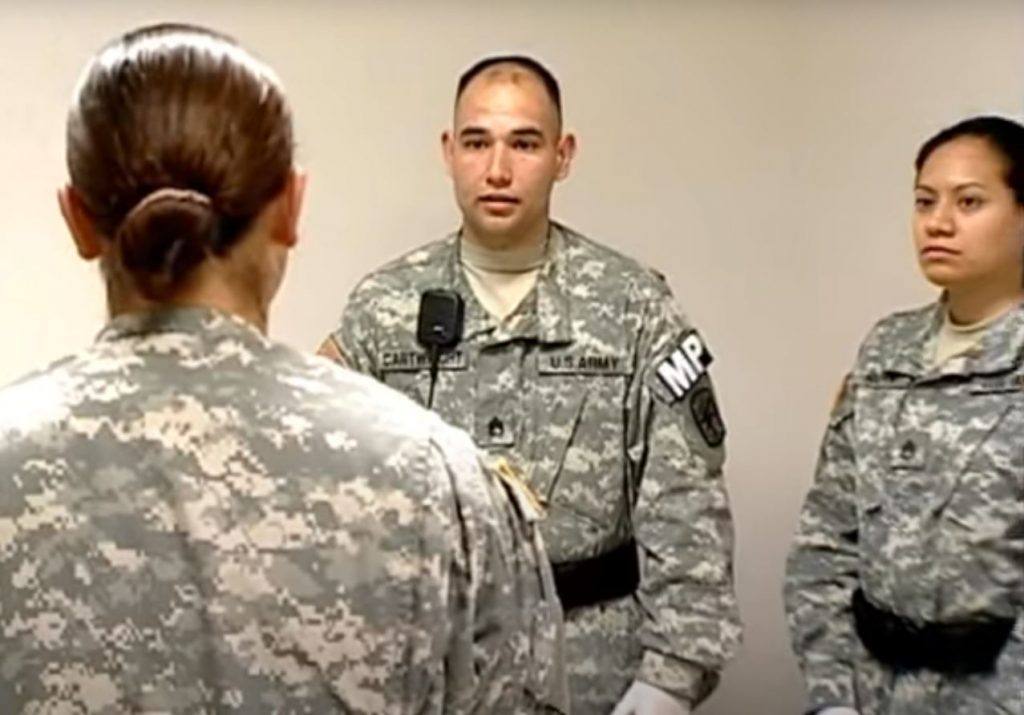 If you are keen on law enforcement, this will be beneficial for you to become an Army Internment/Resettlement Specialist. Your experience will help you to understand things such as law, procedures, and conduct. You will be able to make the right decisions and judgments when it comes to how you plan out operations and question people at war crimes trials. Being a good leader places a lot of value on good decision making which helps when conducting restrictions operations and interrogations under strain.
Being physically and mentally fit
Being physically and mentally fit helps your decisions throughout the day. You maintain your physical health by exercising every day. Your mental health greatly relies on your ability to make quick decisions. As well, being physically fit will help you to be able to carry out all of the duties that come along with this position.
Job Responsibilities
The Internment/Resettlement Specialist supports the commander in dissolving an organized military unit while simultaneously handling internment and resettlement of personnel. The Internment/Resettlement Specialist is required to have knowledge of enemy tactics, techniques, customs, practices, or procedures to plan for internment.
Prison relocation assistance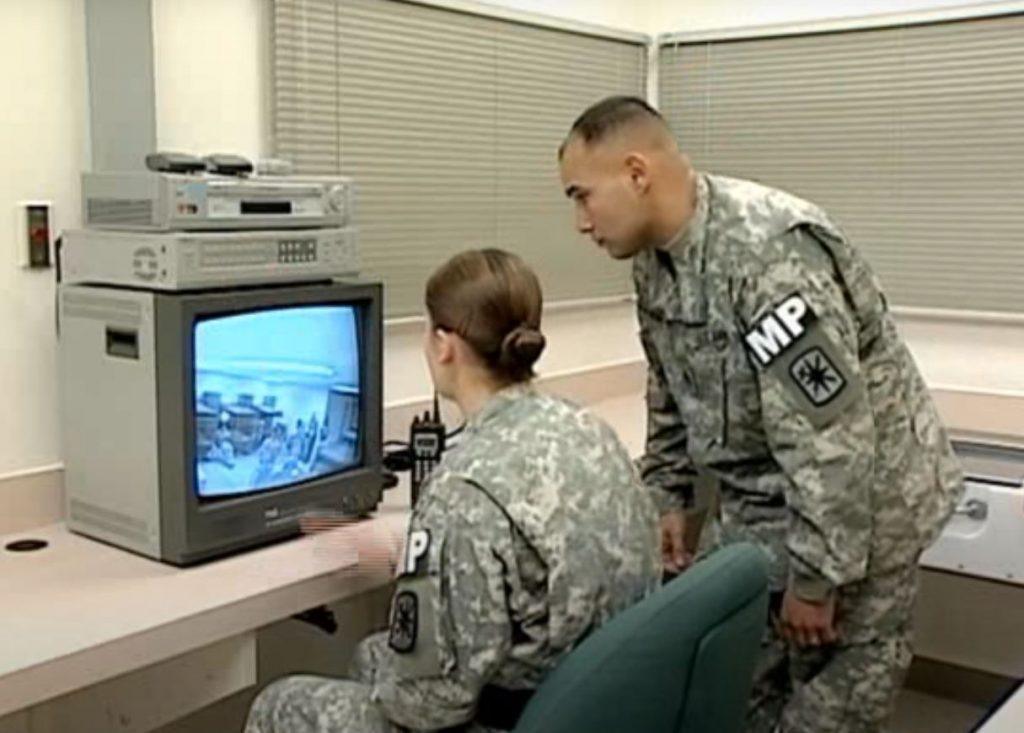 The Internment/Resettlement Specialist plans for the dissolution of an organized military unit through the confinement of personnel until they can be released or transferred to another holding area. The specialist helps set up camps and individual confined spaces by designing layouts that will meet operational requirements. The specialist plans and supervises camp discipline and control, including internal policing and facility inspections. The specialist also has the responsibility of moving prisoners to new locations or potential camps and relocating prisoners for anticipated combat actions.
The Internment/Resettlement Specialist is required to provide support through setting up and operating a prisoner exchange program within the confinement area. The specialist must provide assistance in establishing liaisons with representatives of enemy nations to facilitate the transfer of personnel into or out of an area of confinement. The specialist is responsible for operating the prisoner exchange program as well as drafting messages for prisoners' correspondence with their home country as needed.
Conducting prisoner formations and roll calls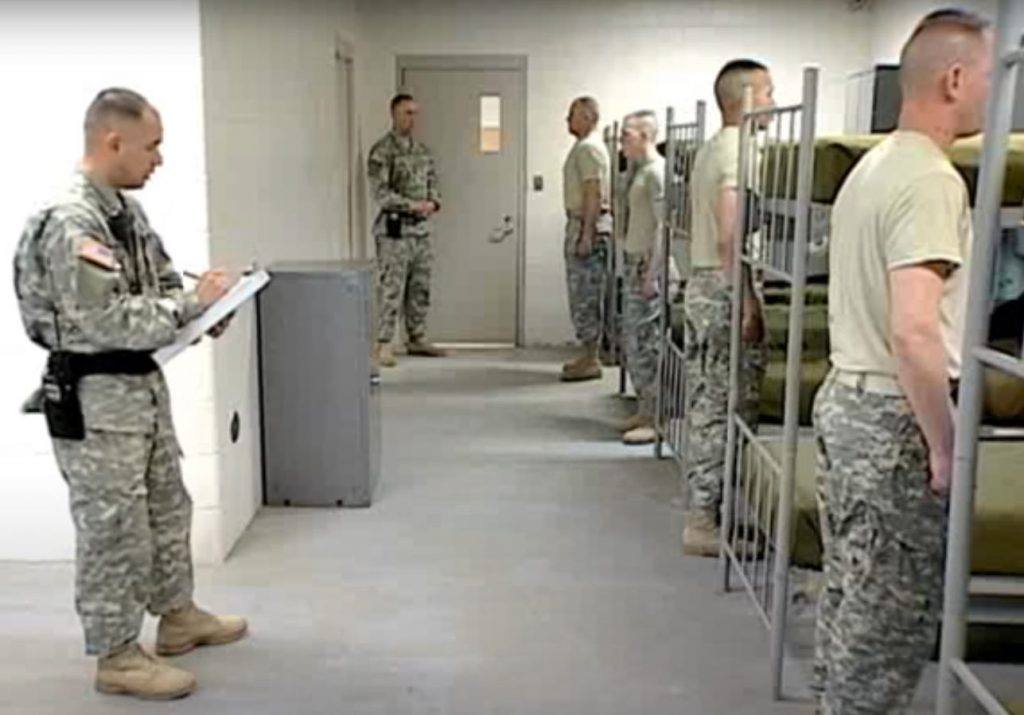 The Army Internment/Resettlement Specialist (31E) provides custody and security to personnel interned in prisoner-of-war, civilian internee, refugee camp, or detention facility. He/She conducts counts of prisoners and guards, inspects prisoners for health problems, and reports any unusual conditions. He/She maintains records of prisoner movements throughout the internment facility. He/She escorts prisoners to prison quarters or awaiting transportation, prepares documents for the transfer of prisoners, and reports the status of prisoners. He/She also maintains custody, security, discipline, and order among internees.
Administering the needs of personnel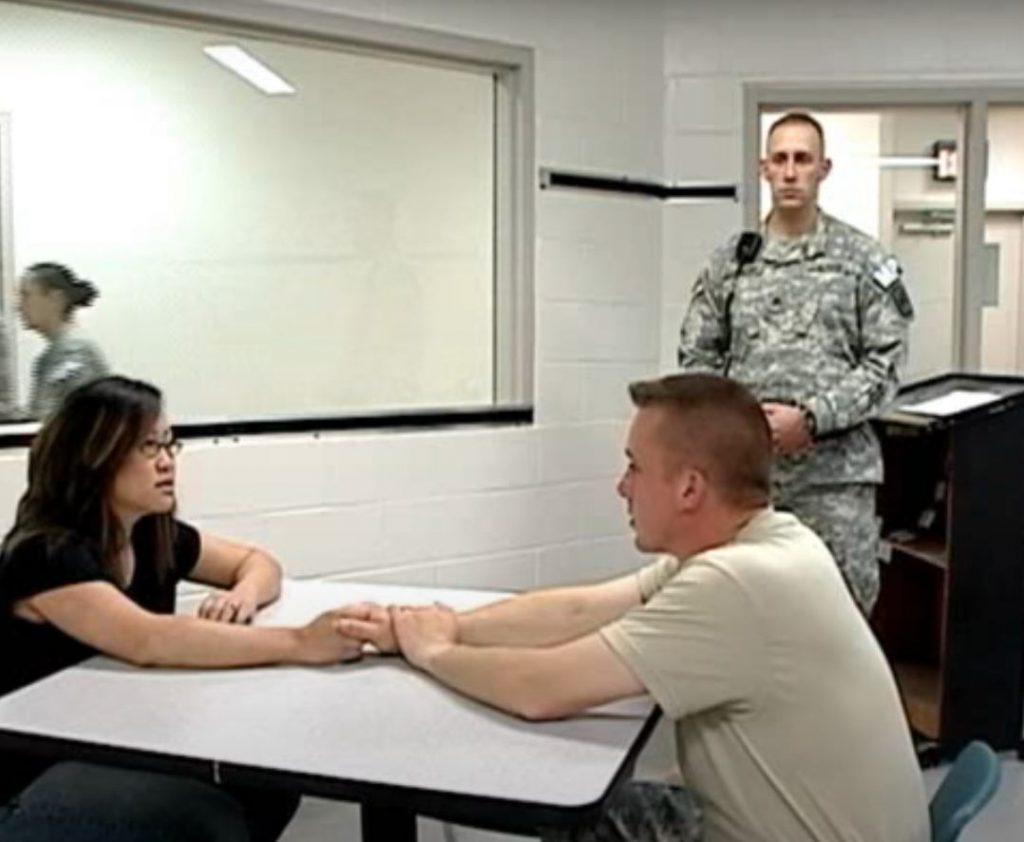 The Internment/Resettlement Specialist provides support for administering the needs of personnel, such as meal service, hygiene, medical, recreational activities, and transportation within the confinement area. The internment specialist supervises guard forces to conduct inspections and maintain security. The specialist also assists in maintaining discipline and standards to prevent escapes or unauthorized entry into the facility.
Salaries
As in the Army, the salary depends largely on the individual's rank or time in service. Here is a list of Pay Grade, Rank, and Minimum Monthly Pay:
Private (E-1), Min Pay: $1785
Private Second Class (E-2), Min Pay: $2001
Private First Class (E-3), Min Pay: $2104
Specialist (E-4), Min Pay: $2330
Corporal (E-4), Min Pay: $2330
Sergeant (E-5), Min Pay: $2542
Staff Sergeant (E-6), Min Pay: $2775
Sergeant First Class (E-7), Min Pay: $3208
Master Sergeant (E-8), Min Pay: $4480
First Sergeant (E-8), Min Pay: $4480
Sergeant Major (E-9), Min Pay: $5473
Command Sergeant Major (E-9), Min Pay: $5473
Sergeant Major of the Army (E-9), Min Pay: $5473
Benefits
There are several benefits associated with MOS 31E, including free housing and food, clothing allowance, medical and dental, sick time payment, vacation, and tuition assistance.
Free Housing and food
The Army MOS 31E provides a wide variety of benefits, including housing and food allowances. Soldiers are eligible for the Basic Allowance for Housing (BAH). The BAH is paid into your bank account each month and will cover rent, utilities, furniture rental, and other miscellaneous expenses related to quarters. This allowance can be used to help offset any housing expenses not covered by the BAH, such as mortgage or interest payments on loans secured by Army-owned real estate.
Clothing Allowance
All enlisted active-duty soldiers and airmen receive a clothing allowance to replace clothing that is lost or damaged while in the service. The Clothing Allowance (C.A.) is paid into your bank account each month and will cover any necessary replacement costs for uniforms, work clothes, etc.
Medical and Dental
The Army MOS 31E provides a wide variety of medical and dental benefits, including mandatory health and accident coverage. Medical and dental coverage is obtained through the special Program. The Program offers a wide variety of medical and dental services at participating facilities where you can visit for routine checkups, routine hospitalization and inpatient care, and outpatient care. Service members' dependents may qualify for coverage too!
Paid sick time
Active-duty soldiers and airmen receive paid sick leave in the service, which is vital for physical, mental, and emotional health. The Soldier may use up to three days of sick leave for minor illnesses such as colds, flu, and upset stomachs. Paid sick leave may be used concurrently with any other paid leave time the Soldier is entitled to receive in accordance with applicable state and federal laws.
Vacation
Sick leave and annual leave earned as a Soldier or as an Officer may be used as vacation (vacation leave). Vacation hours earned as a soldier may be used for any purpose the Soldier desires, except those military obligations that require immediate retention on active duty, such as training at the Military Occupational Specialty course for a Soldier in a combat arms MOS. Vacation hours earned as an officer cannot be carried over to the next calendar year.
Tuition Assistance
The Army MOS 31E is eligible for Tuition Assistance (T.A.) to help pay for college courses. The Soldier must be enrolled in a degree or certificate program at a qualifying institution. The tuition assistance courses must lead to an associate's or bachelor's degree or another credential such as a vocational certificate that will make the Soldier more valuable to the Army and U.S. society in general or improve the Soldier's performance of his or her duty assignments.
Career Opportunities
A U.S. Army career can be incredibly rewarding both for your personal life and your professional life. However, not every job is one that's right for everyone. Make sure to take some time and research various positions available to you to figure out which one is right for you. This is a challenging position that requires extensive training in military law-related issues as well as knowledge in religious studies or international affairs. You will be operating at multiple levels of command where you are required to provide guidance to decision-makers across the military justice system.
Correctional Officer
Correctional Officers are responsible for overseeing offenders confined to an institution. This includes living quarters, inmate transportation, recreation, and discipline. They work in a correctional facility that is operated by either the federal or state government. Correctional officers guard and supervise adults and juveniles who have been arrested or held awaiting trial and who are confined in penal institutions or other secure facilities. They work for prisons, jails, mental hospitals, reformatories, boot camps, and other correctional institutions.
Their duties include guarding the institution's inhabitants; preventing escape; maintaining order within the institution; carrying out assigned tasks such as disciplinary actions against inmates or prisoners; teaching skills such as reading or violence prevention methods including measures to take during a riot; counting prisoners at regular intervals to ensure none have escaped.
Security Guard
Security Guards are responsible for maintaining safety and security on business premises. They patrol buildings and properties to deter crime, investigate incidents that do happen, provide protection against fire or natural disasters if needed, respond to emergencies inside buildings as well as protect outside property. Security Guards may also perform other duties such as basic first-aid responsibilities or traffic control which may be assigned by their supervisor at the time of the shift assignment.
Security Manager
Security Managers are responsible for inspecting facilities to ensure compliance with facility safety and security programs. They are also responsible for any emergency preparedness if their facility has not been properly secured. The security manager will be the primary person in the event of an emergency or disaster that requires the evacuation of inmates or employees. Security Managers are usually assigned to work in a building that is often referred to as a "secure confinement" housing unit. This means no one is allowed to leave this unit during normal work hours unless it is an emergency, which must be reported by the security manager.
Probation Officer
It is a criminal justice professional that works with both juvenile and adult offenders. They help offenders who offend on probation comply with court-ordered sanctions. Probation officers also monitor for violations and report them to the court as necessary. They work as part of the criminal justice system as an alternative to prison for those who may not be yet sentenced or who have served their sentences and are still on parole.
Correctional Treatment Specialist
Correctional treatment specialists work in prisons and jails to offer counseling and other services to inmates. They also work with inmates' family members to help rehabilitate the inmate and make sure that the individual has a smooth transition back into society. They are also trained to identify problem behaviors, provide them with treatment, and ensure they are following their treatment plans. They work as part of the criminal justice system as an alternative to prison for those who may not be yet sentenced or who have served their sentences and are still on parole.
Parole Officer
Parole officers are responsible for enforcing court-ordered obligations associated with an offender's sentence. If the parole officer determines that an offender is not complying with his/her parole agreement, s/he may notify the judge, who will then decide whether the offender should be returned to prison or not. The parole officer investigates violations of probation by persons on probation or parole and may issue arrest warrants to accomplish this task, which is called "arrest supervision.
Summary of MOS 31E
This is a military occupational specialty (MOS) that deals with the relocation and resettlement of refugees, displaced persons, or "interned" populations. The Army provides protection for people who are living in camps under the authority of the Joint Task Force-Civilian Joint Assistance Program. MOS 31E works on humanitarian assistance projects in foreign countries, including providing aid to survivors of natural disasters. MOS 31E also works to resettle refugees, assists in the assimilation of refugees and helps refugees to enter the job market.
FAQs
What is a 31E MOS?
An Army Internment/Resettlement Specialist (MOS 31E) is a soldier who specializes in interning and resettling refugees and prisoners of war. They help to provide necessary supplies, records, and services to those individuals. Internment specialists process personnel who are detained for various reasons, such as espionage or extensive desertion from a particular country's military service. Refugee specialists work with refugees who have been temporarily displaced due to natural chaos in their home country, civil war, terrorism, or other struggles abroad.
Where do 31E get stationed?
31E usually operates out of military bases in the United States or overseas, but they may be randomly assigned to support civilian agencies in times of crisis or conflict. Most of the time, 31E are assigned to the Military Police Corps. However, other organizations that intern or detain prisoners may use their services at other times.
What is an Army internment resettlement specialist?
Internment/Resettlement Specialists (31Es) are responsible for ensuring that detainees in operations by Department of Defense agencies abroad or to provide oversight for operations conducted by other federal agencies under the DOD program receive humane treatment and observe applicable laws and regulations. They also oversee physical security, housing, food service, transportation operations, detainee processing functions (i.e., reception, medical examination), and detainee information management systems (i.e., camp rosters; watch lists; interrogation logs; movement rosters).
What does a resettlement specialist do?
The resettlement specialist's duties are to make an internment camp habitable for the prisoners. They also work closely with the commanding officer in executing orders, assisting in maintaining security and discipline of interned personnel and supervising construction projects. The resettlement specialist is responsible for all activities at their campsite or post to ensure that inhabitants are comfortable and well cared for. This position requires good judgment, field engineering skills, knowledge of basic construction trades, proficiency with hand tools and power tools, ability to supervise labor crews on both skilled and unskilled jobs such as carpentry work or basic plumbing skills.