Military Occupational Specialty (MOS) 35M is the Army's human intelligence collector. MOS 35M falls under the broader classification of Military Intelligence. MOS 35M collects Information and intelligence about foreign nations, organizations, and persons of interest to help protect the nation. They collect this information by conducting interviews with people in the area of interest. Once they have identified a person or piece of information that is valuable to U.S. national security, they will take steps to confirm and verify the accuracy and authenticity of their findings before reporting them up to their chain of command. This article will provide further Information on MOS 35M.
Army Human Intelligence Collector MOS 35M is a part of series MOS Qualifications.
MOS 35M Requirements: Qualifications and Skills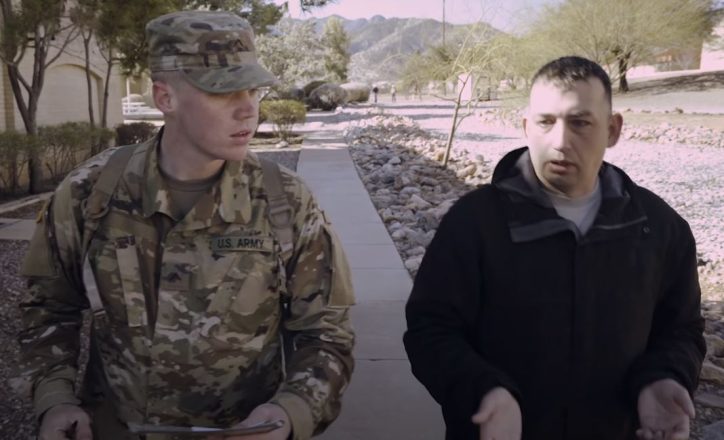 In order to become MOS 35M, there are a few requirements you need to satisfy:
Qualification
Applicants should be GED graduates. ASVAB scores must be valid at the time of application to qualify for consideration. To be a MOS 35M, applicants will undergo rigorous training, including the U.S. Basic Combat Training and Advanced Individual Training (AIT) for 19 weeks. A 101 score on the Skill Technical segment is required.
Foreign language or interest in learning
One of the greatest assets when working in the Human Intelligence field is a solid foundation in a foreign language. Knowledge of at least three languages will provide you with an edge in recruiting and understanding the intricacies of the human psyche. Intelligence Collectors will work with members of other countries in order to gain insight into the activities within that region.
Outgoing personality
People with outgoing personalities are more likely to succeed in this position. In order to conduct information exchanges with your target audience, you must be able to interact with them on a personal level. Building rapport is crucial, and it's important that you have an outgoing personality that can connect to anyone. MOS 35M must be able to deal with high levels of stress and pressure while talking to people from outside their own culture. Outgoing individuals should also have no problem interacting with civilians and soldiers of different ranks without being too formal or casual.
Verbal and written communication skills
This position requires excellent verbal and written communication skills so a person can communicate effectively through both written word and personal interaction. Those with excellent communication skills can interact with civilians and soldiers of different ranks without being too formal or casual. The ability to speak effectively is necessary when dealing with civilians abroad who may not speak English as a first language. These skills will also prove invaluable in specialized areas such as psychological operations or military policing.
Ability to gather Information
A person must have an interest in gathering information about items, people, or places for this position. This interest leads to the ability to analyze, gather Information on symbols, read maps, charts, and reports. MOS 35M must have a good understanding of symbols and imagery that can be presented through maps and charts. Information from these visual aids can be translated into practical intelligence that could help determine the end result of a mission or give you an insight into enemy patterns of activity.
Job Responsibilities
Army Human Intelligence Collector (MOS 35M) is an option available to individuals with the primary MOS of 21B. The primary responsibility of the Army HUMINT Collector is to collect human intelligence through face-to-face questioning or by observing areas where targets are present. This information is usually recorded in a Field Interrogation Report or FIR. There are four separate levels of interviewer competence, ranging from Level A to Level D, with each level being more advanced than the previous one. A licensed interpreter may be required for questioning jobs requiring languages not spoken by interrogators at that level. A HUMINT Collector's duties may be broad-based or specific to a particular area, depending on the combatant commander's requirements.
Searches for tactics Information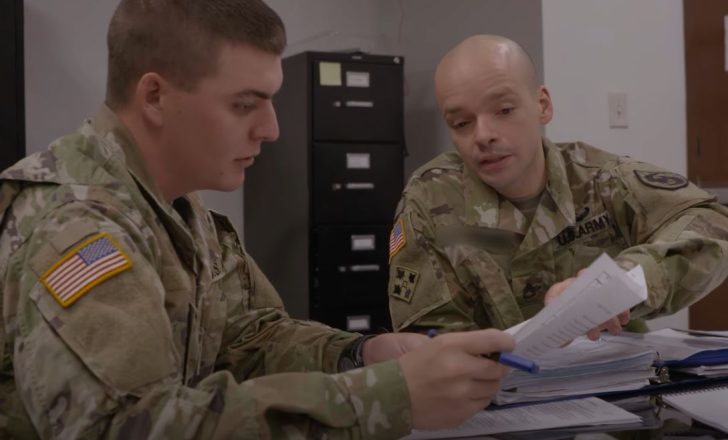 The primary collection management and analysis duties for human intelligence collectors (usually MOS 35M) are to search for Information about adversaries' tactics, techniques, and procedures; predict adversary actions; maintain contact with sources of human intelligence (HUMINT), and gather as much information as possible. This intelligence may either be general or specific enough to be acted on directly by forces in contact.
Debriefings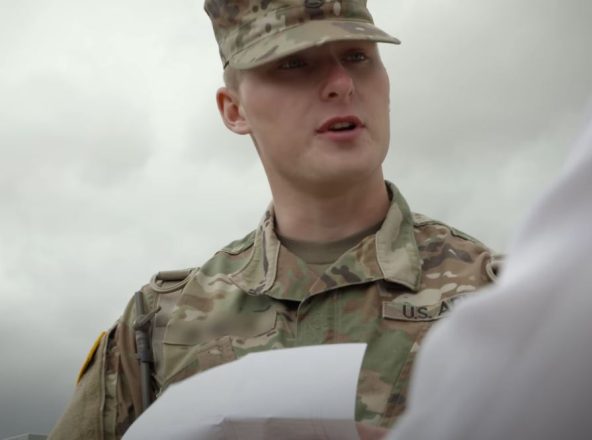 Debriefs can be a particularly effective methodology in counterinsurgency because they help to understand the people who live in the area of operation. The debrief is a way to gather information from those people. It never ends. Debriefs are important because they help to gather HUMINT, which is crucial in the development of MPS. The 35M works with allied, friendly, and neutral forces to develop intelligence gains of value. The 35M also prepares reports on the status of the POWs if the interrogation procedures were required for this task.
Interrogations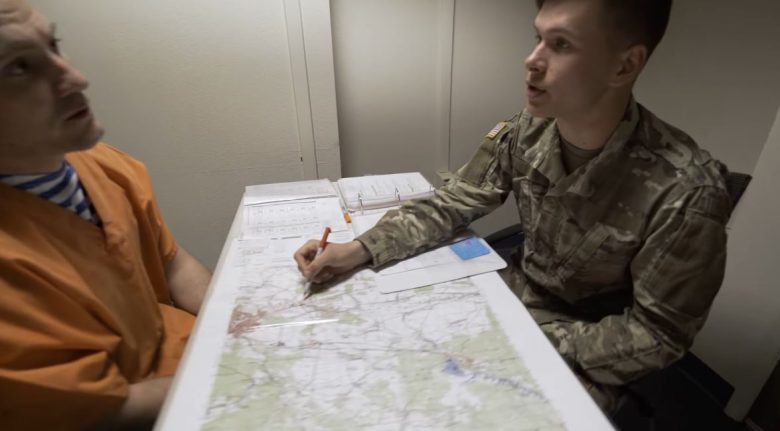 Interrogations can be very effective action in the counterinsurgency process if conducted properly. They are important aspects in obtaining intelligence information and provide an opportunity to gather information from someone who may otherwise not volunteer this Information or may lack the training to protect their security. While it is important not to emotionally engage sources, it can be difficult sometimes to gather Information without engaging them emotionally, but this should never be the only reason for conducting an interrogation.
Interrogation aids in determining the enemy's capability, disposition, intentions, and the sources of information that are most likely to lead to their capture or destruction. Interrogations can be conducted by mechanisms normally used by interpreters in peacetime operations, including interrogation through letters or spoken words in their native language. Interrogation for intelligence purposes must yield valuable Information from the enemy in order to be useful.
Source operations
Source operations play a crucial role in counterinsurgency as they help sustain and develop sources. They also help to maintain the link between the sources and collectors, ensuring that information is gathered and passed on at the right time. Source operations do this by re-establishing contact between HUMINT personnel and their source; updating reporting requirements; assessing reporting reliability; updating reporting instructions, conducting payment of rewards; managing new communications procedures, coordinating operational schedules.
Activities to support combat operations through these sources include identification and neutralization of target data, identification and collection of intelligence that may not help a particular operation, and coordinated attack on sources by artillery, airstrikes, or other weapons. Enemy military forces can also sabotage source operations by tampering with them for their own advantage.
Prepare maps and charts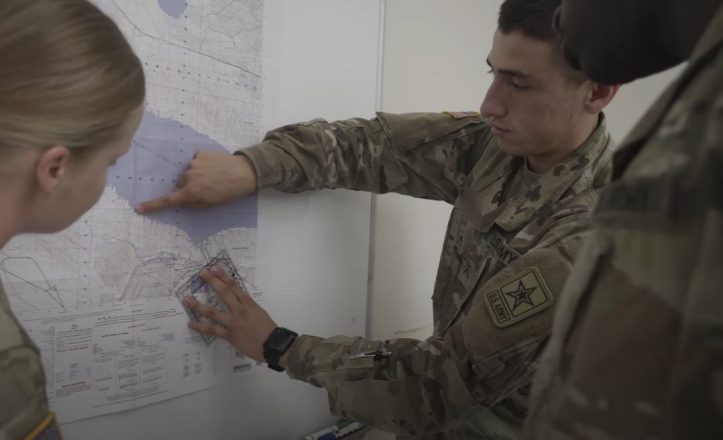 Another duty that is often taken on by Army Human Intelligence Collectors (MOS 35M) is reading and preparing maps, overhead imagery, and charts that are relevant to the mission. Once the information has been collected, it must be analyzed to identify relationships of activities. This includes verifying what has already been seen along with any changes if available. Tasks like this one are vital in the war field because it makes sure that valuable information is not overlooked. An Army Human Intelligence Collector (MOS 35M) must know how to read terrain and geography so they can find the exact location of a specific enemy unit and be able to prepare maps and charts that can be useful for planning operations. Besides, information is used to develop human intelligence (HUMINT), indications, or warning (I.W.), reports, or target materials into finished intelligence products for customers. Information analysis is also used during briefings.
Salaries
As in the Army, the salary depends largely on the individual's rank or time in service. Here is a list of Pay Grade, Rank, and Minimum Monthly Pay:
Private (E-1), Min Pay: $1785
Private Second Class (E-2), Min Pay: $2001
Private First Class (E-3), Min Pay: $2104
Specialist (E-4), Min Pay: $2330
Corporal (E-4), Min Pay: $2330
Sergeant (E-5), Min Pay: $2542
Staff Sergeant (E-6), Min Pay: $2775
Sergeant First Class (E-7), Min Pay: $3208
Master Sergeant (E-8), Min Pay: $4480
First Sergeant (E-8), Min Pay: $4480
Sergeant Major (E-9), Min Pay: $5473
Command Sergeant Major (E-9), Min Pay: $5473
Sergeant Major of the Army (E-9), Min Pay: $5473
Benefits
There are several benefits associated with MOS 35M, including medical insurance, paid sick time, vacation time, free housing and food, as well as tuition assistance:
Medical Insurance
The Army MOS 35M provides a wide variety of medical benefits, including mandatory health and accident coverage. Medical coverage is obtained through the special Program. The Program offers a wide variety of medical services at participating facilities where you can visit for routine checkups, routine hospitalization and inpatient care, and outpatient care. Service members' dependents may qualify for coverage too!
Paid sick time
Active-duty soldiers and airmen receive paid sick leave in the service, which is vital for physical, mental, and emotional health. The Soldier may use up to three days of sick leave for minor illnesses such as colds, flu, and upset stomachs. Paid sick leave may be used concurrently with any other paid leave time the Soldier is entitled to receive in accordance with applicable state and federal laws.
Vacation Time
Sick leave and annual leave earned as a Soldier or as an Officer may be used as vacation (vacation leave). Vacation hours earned as a soldier may be used for any purpose the Soldier desires, except those military obligations that require immediate retention on active duty. Vacation hours earned as an officer cannot be carried over to the next calendar year.
Free Housing and food
The Army MOS 35M provides a wide variety of benefits, including housing and food allowances. Soldiers are eligible for the Basic Allowance for Housing (BAH). The BAH is paid into your bank account each month and will cover rent, utilities, furniture rental, and other miscellaneous expenses related to quarters. This allowance can be used to help offset any housing expenses not covered by the BAH, such as mortgage or interest payments on loans secured by Army-owned real estate.
Tuition Assistance
The Army MOS 35M is eligible for Tuition Assistance (T.A.) to help pay for college courses. The Soldier must be enrolled in a degree or certificate program at a qualifying institution. The tuition assistance courses must lead to an associate's or bachelor's degree or another credential such as a vocational certificate that will make the Soldier more valuable to the Army and U.S. society in general or improve the Soldier's performance of his or her duty assignments.
Clothing Allowance
All enlisted active-duty soldiers and airmen receive a clothing allowance to replace clothing that is lost or damaged while in the service. The Clothing Allowance (C.A.) is paid into your bank account each month and will cover any necessary replacement costs for uniforms, work clothes, etc.
Job Opportunities
The Army has a new opportunity for those who want to work as human intelligence collectors. If you have an aptitude for gathering Information on targets and sharing it with analysts, this could prove to be a good first step towards becoming an Army Special Agent or Intelligence Analyst. Your intelligence analysis will support operational missions such as offensive operations to destroy enemy forces, denial efforts designed to prevent or slow down enemy advancement, humanitarian assistance or disaster relief missions, diplomatic initiatives in conflict prevention or resolution, counterterrorism operations against terrorists linked with hostile governments or non-state actors. There are various job opportunities associated with MOS 35M as below:
Central Intelligence Agency
Central Intelligence Agency is a civilian foreign-intelligence collection agency of the United States government, tasked with gathering, processing, and analyzing national security information from around the world, primarily through the use of human espionage.
Human Intelligence Collector
MOS 35M collects human intelligence in accordance with theater requirements and national priorities. The Army Human Intelligence Collector also establishes and maintains contacts with local military populations to provide a continuous flow of current Information for a quick response capability to any war or crisis that may arise.
Criminal investigator
A criminal investigator (CI) is a member of the U.S. military. Usually, an officer working in the Criminal Investigation Command (CID), who investigates crimes that occur within the U.S. Armed Forces or abroad that may or may not involve United States citizens, but must be reported to law enforcement agencies either directly by the CID Office of Special Investigations (OSI) or through other military units under their jurisdiction.
Special agent
A special agent is a member of an agency within the United States government, typically with responsibilities for enforcing specific laws, investigating specific crimes against federal law, and providing expert assistance to federal civilian agencies on matters pertaining to national security and sensitive investigations. In some jurisdictions, they are bound by specific legislation that establishes their authority and scope of operations. Often these duties involve regulatory control/compliance inspection activities on private businesses or public service enterprises such as utility providers, hospitals, colleges, etc.
Database administrator
A database administrator (DBA) is an information technology professional who maintains and operates databases, such as a database management system. DBA typically works in the same office with the database administrator's responsibilities, including configuration, maintenance, and support of information systems.
Immigration and Customs Inspector
An immigration inspector is a non-citizen official of the United States Border Patrol or Immigration and Customs Enforcement (ICE), charged with enforcing immigration laws within the United States. A major role of an immigration inspector is to conduct inspections inside United States borders at ports of entry (airports, seaports, and land crossings). They are also known by the name border patrol agent.
Interpreter
An interpreter is a person who interprets spoken or sign language, either simultaneously, consecutively, or off-line. Simultaneous interpretation is made in real-time at the speaker's pace. Consecutive interpretation is made after the speaker has finished his/her speech at a slower pace in order to facilitate the listeners' understanding of content and context. Interpreting consecutively is an art requiring concentration and split-second timing; simultaneous interpreting may be done by anyone with general fluency in two languages who knows both languages thoroughly enough to understand their respective idioms and colloquialisms fully.
Intelligence Analyst
An intelligence analyst is a member of an organization responsible for receiving, interpreting, and communicating intelligence. Intelligence analysis may be performed at the tactical, operational, or strategic level of war planning. Analyst roles can vary greatly depending on the type of information being processed by the organization.
Summary of MOS 35M
The responsibilities of the Army Human Intelligence Collector (MOS 35M) are about gathering intelligence about enemy plans, capabilities, and intentions. They also do this by investigating facilities that play central roles in the enemy's military or logistical operations. Collectors work with other scouts to determine new threats. The information they gather is used to develop strategies for how best to defeat the enemy on the land, sea, or in the air. As an Army Human Intelligence Collector (MOS 35M), you will conduct reconnaissance missions against specific targets; conduct briefings; prepare field reports, and provide Information to commanders for action planning.
FAQs
What Asvab score do you need to be 35M?
A 101 score on the Skill Technical segment is required.
Where does 35M usually get stationed?
They can be assigned to any of five military intelligence units: Defense Intelligence Agency, National Geospatial-Intelligence Agency, Military Information Support Activity (MISO), National Reconnaissance Office (NRO), and Central Intelligence Agency (CIA).
What is a 35M?
The 35M is a human intelligence collector. In civilian terms, a 35M stands for "35 military occupation specialty."
How much does a human intelligence collector make?
In the military, the 35M usually makes between $30,000 and $40,000 a year. How much more or less depends on where he or she is stationed and their MOS-specific duty scheduled.