A Cryptologic Linguist is a United States Army Soldier who translates and transcribes messages from foreign languages to English. The messages may be from intercepted enemy communications or from friendly forces' messages that have been transmitted in code. As the messages are translated, they are typed so that personnel can understand them.
Cryptologic linguists are responsible for translating and transcribing messages from foreign languages to English, as well as for maintaining message-oriented publications, preparing courses on languages used by foreign forces, updating manuals of hand signals, playing an advisory role to other units on issues related to foreign languages used by the enemy, and editing communications produced by other units. This article will provide further information about MOS 35P.
Army Cryptologic Linguist MOS 35P is a part of Army Mos List 2022.
MOS 35P Requirements: Qualifications and Skills
In order to become a MOS 35P, there are a few requirements you need to acquire:
Qualification
Applicants should be GED graduates. ASVAB scores must be valid at the time of application to qualify for consideration. To be a MOS 35P, applicants will undergo rigorous training, including the U.S. Basic Combat Training and Advanced Individual Training (AIT) for 18 months. Ninety-one scores on Skill Technical segments are required.
Knowing at least one language other than English
The Army's needs in the field of linguistics and translation in the 21st century require, at a minimum, an incoming soldier to know one other language besides English. Analysis of data sets for the purpose of ensuring the security/identity of information is important in today's world, both economic and military. Language skills are vital for cryptologic linguists to solve problems related to technology, ensure data integrity, aid international business deals, and aid government deals with other nations. It is essential that linguists are fluent in at least one other language other than English to aid their fellow linguists. Therefore, many linguists and translators need to know two or more languages to communicate with their clients. The Army has a need for those who can speak Arabic, Mandarin, Russian, and Pashto, as well as those who can read and write these languages fluently.
Proficient understanding of digital and analog
Army Cryptologic Linguist (35P)s must be able to understand both digital and analog systems. Most nations around the world use analog equipment such as radios and radar receivers. Therefore, it is important for certain military personnel such as cryptologic linguists to have a basic understanding of both analog and digital electronic circuitry. They must understand how these devices work so they can repair them if necessary. Digital linguists will need expert knowledge in the theory, application, and repair of electronic systems such as computers and networks.
The ability to troubleshoot and repair
Army Cryptologic Linguist (35P)s must possess at least a minimal ability to read, write, speak, and understand the English language. This also means that 35P soldiers need the patience to debug ambiguous or incorrect code or translate code into more easily understood commands or symbols. Likewise, they must be able to troubleshoot problems once they are identified. Being able to repair vehicles might require more than just knowing how to replace a component… it also requires the ability to read schematics, modify parts of vehicles, test vehicles in various environments (e.g., inside or outside of vehicles), etc.
Expert knowledge of the theory, application, and repair of electronic systems:
Army Cryptologic Linguists (35P)s must be experts in the theory and application of electronic systems, as well as their repair. This includes the ability to read and understand schematics and other drawings which others might find indecipherable. They must also be able to accurately and efficiently troubleshoot any system they encounter. The 35P MOS requires a wide range of technical expertise in various fields such as radio communications, computer science, digital electronics, etc. All this information is difficult to obtain, but it can be accomplished through personal study.
Job Responsibilities
The Army cryptologic linguist is usually affiliated with the U.S. Army Intelligence and Security Command (INSCOM) at Fort Huachuca, Arizona, but they are also attached to various other commands throughout the world. The unit performs a great deal of its work for the Military's global eavesdropping network (GENS) and other intelligence collection efforts. As such, they interact closely with other agencies and organizations like Defense Intelligence Agency (DIA), National Security Agency (NSA), and Central Intelligence Agency (CIA). Even though the unit only has about 10 functioning teams, many people would consider them elite linguists that do work that very few people know exists. However, working within these highly restricted areas is an incredibly difficult job.
In addition to their specific duties, cryptologic linguists will be expected to perform a wide variety of tasks and jobs within their units. They'll need to adhere to the rules and regulations of the Military and need to follow all orders and instructions from their superiors.
Master the assigned language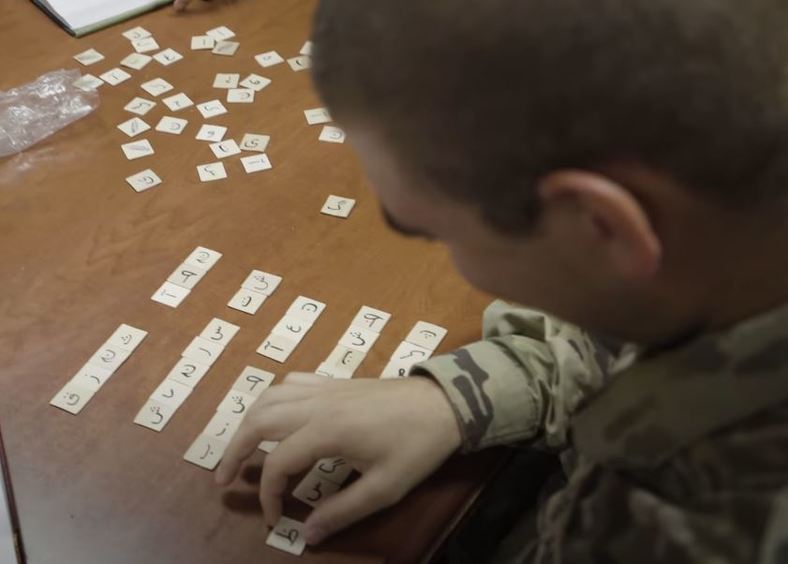 The most important element in this job is that cryptologic linguists need to master the language they're assigned. The National Security Agency (NSA), which is responsible for all cryptologic linguists in the Military, has a rigorous training program for such workers, which lasts about 15 months. This training program involves learning how to conduct surveillance operations, study enemy codes and conduct different sorts of analysis.
Once they have mastered the language that they've been assigned to work with, they can move on to more complex things. Cryptologic linguists will be able to complete complex analyses of code groups and even translate entire documents for further analysis. Cryptologic linguists also have their own section on intercepted messages, which they complete by translating into English so other military intelligence analysts can read and evaluate them.
Cryptologic linguists are also expected to evaluate the language systems of certain foreign countries. They'll also need to make sure that their work is accurate and up to date, which they can accomplish by taking part in ongoing training. If a cryptologic linguist has studied other languages besides the ones they are currently using, it will not be wasted time or effort because they can be used at any time in the future if their intelligence needs are different. Cryptologic linguists are also encouraged to learn any codes or ciphers that might be commonly used in their location.
Analyze foreign communications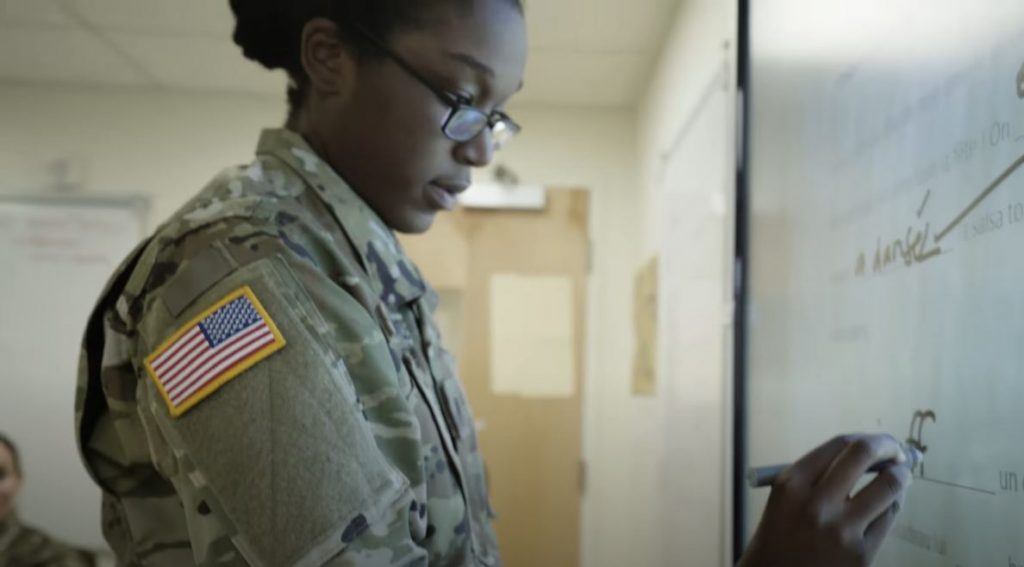 Cryptologic Linguists are infantry-trained soldiers who are constantly at the forefront of some of the most vital intelligence gathering in the Military. One of the most important responsibilities of an Army cryptologic linguist is analyzing foreign communications. They are expected to identify and capitalize on language, cultural, or situational clues that might provide indications of hostilities.
As Cryptologic Linguists, they will listen to some of the most sensitive communications, work closely with many other government agencies, and more. The Army cryptologic linguist must also be able to understand the electronic aspects of intercepted communications in order to maintain their security.
Recognize changes in transmission modes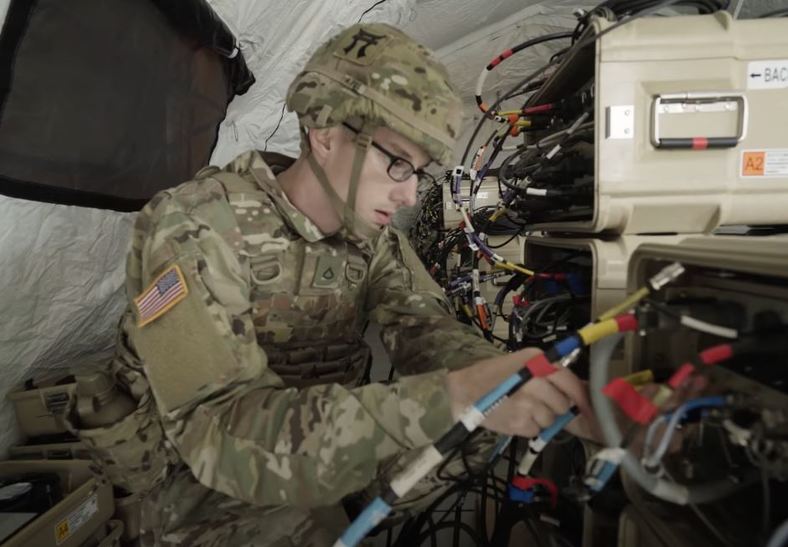 They will also monitor for changes in transmission modes. When they note a change that indicates an increased risk for hostile action, provide an assessment on their significance for military operations and tip-off authorities with additional information about what has changed and why it poses a potential threat.
Provide translation expertise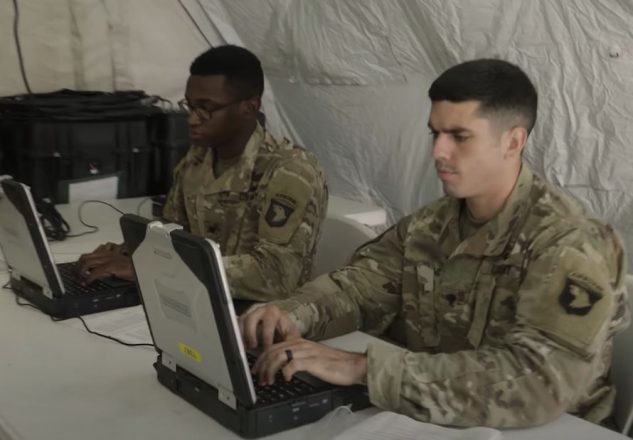 The Army cryptologic linguist will provide translation expertise to other analysts.
Cryptologic linguists will work with the analysts to perform translations of foreign communications as well as provide analysis on foreign relationships. The linguists are expected to produce transcripts and translations from foreign communications. They are trained in this area, but their main responsibility is analysis, not translation.
Cryptologic Linguists have a great deal of knowledge when it comes to the country being monitored and their allies, enemies, and how they interact with other countries. The cryptologic linguist in a military unit may be in charge of writing reports so that the reports can be sent in a timely manner to higher command levels. The cryptologic linguist may also have access to information from outside sources that will aid in the collection of intelligence.
Produce transcriptions from foreign communications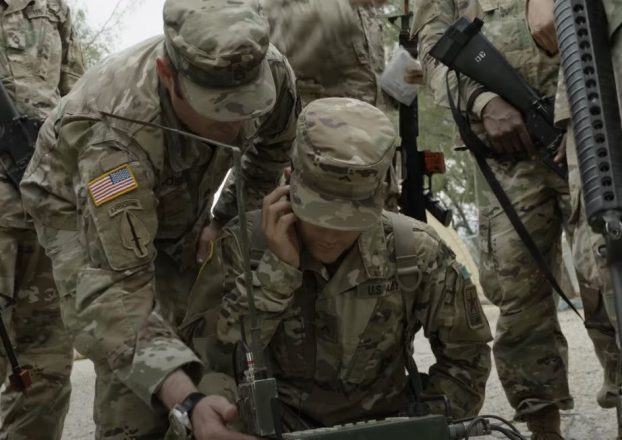 The linguists are also responsible for producing transcriptions of foreign communications. They are trained in this area as well, but their main responsibility is analysis, not transcription. Cryptologic linguists will produce transcripts of voice intercepts (SIGINT), visual signals intelligence (VSI) imagery, or written messages. All the linguists must be trained in these areas if they plan on analyzing foreign communications.
Translations can be done at a higher level, but a cryptologic linguist will provide the important parts of the message so that a higher command level can have an understanding of how they will affect operations. The content of these messages may pertain to military operations, political views, or even personal communications between people. Cryptologic linguists are trained in multiple languages so they can understand the meaning of the message with limited information.
Salaries
As in the Army, the salary depends largely on the individual's rank or time in service. Here is a list of Pay Grade, Rank, and Minimum Monthly Pay:
Private (E-1), Min Pay: $1785
Private Second Class (E-2), Min Pay: $2001
Private First Class (E-3), Min Pay: $2104
Specialist (E-4), Min Pay: $2330
Corporal (E-4), Min Pay: $2330
Sergeant (E-5), Min Pay: $2542
Staff Sergeant (E-6), Min Pay: $2775
Sergeant First Class (E-7), Min Pay: $3208
Master Sergeant (E-8), Min Pay: $4480
First Sergeant (E-8), Min Pay: $4480
Sergeant Major (E-9), Min Pay: $5473
Command Sergeant Major (E-9), Min Pay: $5473
Sergeant Major of the Army (E-9), Min Pay: $5473
Benefits
There are several benefits associated with MOS 25Q, including medical insurance, paid sick time, vacation time, free housing and food, as well as tuition assistance:
Medical Insurance
The Army MOS 35P provides a wide variety of medical benefits, including mandatory health and accident coverage. Medical coverage is obtained through the special Program. The Program offers a wide variety of medical services at participating facilities where you can visit for routine checkups, routine hospitalization and inpatient care, and outpatient care. Service members' dependents may qualify for coverage too!
Paid sick time
Active-duty soldiers and airmen receive paid sick leave in the service, which is vital for physical, mental, and emotional health. The Soldier may use up to three days of sick leave for minor illnesses such as colds, flu, and upset stomachs. Paid sick leave may be used concurrently with any other paid leave time the Soldier is entitled to receive in accordance with applicable state and federal laws.
Vacation Time
Sick leave and annual leave earned as a Soldier or as an Officer may be used as vacation (vacation leave). Vacation hours earned as a soldier may be used for any purpose the Soldier desires, except those military obligations that require immediate retention on active duty. Vacation hours earned as an officer cannot be carried over to the next calendar year.
Free Housing and food
The Army MOS 35P provides a wide variety of benefits, including housing and food allowances. Soldiers are eligible for the Basic Allowance for Housing (BAH). The BAH is paid into your bank account each month and will cover rent, utilities, furniture rental, and other miscellaneous expenses related to quarters. This allowance can be used to help offset any housing expenses not covered by the BAH, such as mortgage or interest payments on loans secured by Army-owned real estate.
Tuition Assistance
The Army MOS 35P is eligible for Tuition Assistance (T.A.) to help pay for college courses. To qualify, the Soldier must be enrolled in a degree or certificate program at a qualifying institution. The tuition assistance courses must lead to an associate's or bachelor's degree or another credential such as a vocational certificate that will make the Soldier more valuable to the Army and U.S. society in general or improve the Soldier's performance of his or her duty assignments.
Clothing Allowance
All enlisted active-duty soldiers and airmen receive a clothing allowance to replace clothing that is lost or damaged while in the service. The Clothing Allowance (C.A.) is paid into your bank account each month and will cover any necessary replacement costs for uniforms, work clothes, etc.
Job Opportunities
They are military professionals trained to use language with the objective of understanding the meaning behind the words. These soldiers are also called cryptologic linguists. Regardless of your role, it is very important that you have a strong grasp of linguistics in general; it is vital to be able with language and communication. Here are some of the career paths that MOS 35P may possess
Radio operators
Radio-Operators (35P) is a MOS consisting of soldiers who intercept and analyze foreign radio transmissions. Soldiers in this job are experts at recognizing the voice frequency, amplitude, and modulation of radio transmissions. These soldiers are responsible for intercepting, analyzing, and reporting important information gathered from various means of electronic surveillance. They are also responsible for maintaining equipment that provides communications with military units or other security forces. They concentrate on specific frequencies that their battalion commander has assigned to them to monitor, taking shifts at "listening posts" for up to 8 hours per shift, with 2-hour breaks.
Database administrations
One of the most important aspects of information technology is database administration (DBA). These are workers who maintain, upgrade, and administer specific company databases with security measures put in place so that the data will not be compromised or lost by hackers or malicious insiders. These specialists have access to large amounts of classified data and provide systems support to ensure databases run smoothly. They coordinate administrative tasks on the databases they support. Employers like this MOS because it requires specialized, in-depth knowledge of database software, programming languages, and cyber security.
Business operations specialists
This is for soldiers who wish to become experts in supply chain logistics (SEDLOG). They do this by providing tactical-level logistics support to the battle staff. They are responsible for the movement of troops, equipment, and supplies over long distances in hostile territory. To do this job successfully, soldiers must be able to stay up to date on the latest developments within their particular field of work so that they can keep track of any changes, analyze data collected from various sources, organize it in a way that makes sense to decision-makers, and presenting the information in a way that helps facilitate understanding so the course of action can be decided upon.
Computer operators
These soldiers operate and maintain Army computers. They also support the implementation of software for computer networks and databases by installing, maintaining, and troubleshooting hardware and software.
Summary of MOS 35P
The 35P is an Army cryptologic linguist, the MOS (Military Occupational Specialty) for which is 35P. These soldiers' primary duty is to collect intelligence from a foreign language source using a variety of methods, including video and audio intelligence collection operations. This intelligence may include anything from political conditions, military capabilities and intentions of hostile nations, terrorist activities, and plans. It is these soldiers who translate any information that is obtained into English so that it can be understood more readily by those who need it.
FAQs
Is 35P a combat MOS?
The 35P is classified as a non-combat MOS. The Army has two categories of MOSs, "Combat" and "Non-Combat." Unlike combat MOSs, cryptologic linguists are stationed away from the battlefield and do not directly work with or in front of troops. A cryptologic linguist's job is to analyze translations of foreign communications sent to the United States in order to keep America safe.
Cryptologic linguists are an invaluable part of the Army and provide a great service to the Army and citizens of the United States of America. The 35P is a great MOS, and every Soldier who works as a 35P is extremely important to the United States of America.
What does 35P do in the Army?
In basic training, soldiers are trained on how to listen for keywords or phrases that might be used in order to identify a terrorist threat. After basic training, a soldier enters a job school where they receive more advanced English language training so they can translate what is being said on foreign communications. These soldiers will also learn about basic cryptography so they can understand how various codes can be broken or cracked. Once they complete their training, soldiers will be assigned to intelligence units located all over the United States.
What is a Crypto Linguist?
Crypto Linguists are linguists who are specially trained to translate foreign communications in order to ensure national security. Unlike normal military jobs where soldiers are assigned to jobs based on their training, cryptologic linguists are the only MOS where soldiers are selected for their language capabilities first. These soldiers are taught how to understand codes that other people have made but have yet to be broken. This is an extremely important job that can save lives and keep America safe from harm. The Army relies on the 35P more than any other MOS because of their expertise in understanding other languages and translating communications into English so American's can understand what is being said by foreign nations or terrorist groups.