The Army Psychological Operations Specialist (MOS 37F) is one of the skills in the Army's Security Force Assistance doctrine. The job of a MOS 37F is to assess mission requirements, develop tailored products, and disseminate them for information gathering and operational impact. MOS 37F is responsible for influencing audiences through the use of psychological operations to achieve specific objectives. This includes training soldiers prior to deployment-the most important thing they need before missions overseas. The type of work that you'll do in this MOS will directly influence your future plans, whether it be civilian or military service. This particular article is about the Army psychological Operations Specialist or MOS 37F.
Army Psychological Operations Specialist MOS 37F is a part of Comprehensive MOS List.
MOS 37F Requirements: Qualifications and Skills
In order to become a MOS 37F, there are a few requirements you need to acquire: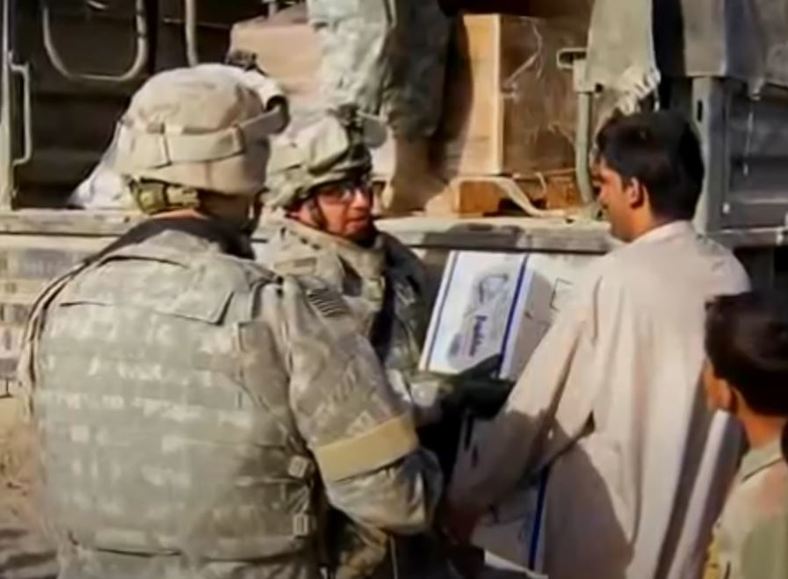 Qualification
Applicants should be GED graduates. ASVAB scores must be valid at the time of application to qualify for consideration. To be a MOS 37F, applicants will undergo rigorous training, including the U.S. Basic Combat Training and Advanced Individual Training (AIT) for 20 weeks. An 85 score on the Defense Language Aptitude Battery segment and a 107 score on the General Technical are required.
Army Psychological Operations Specialists (MOS 37F) need to be able to use their skills in social sciences in order to properly understand how people think and act in different environments. Understanding geography, sociology, psychology, anthropology, political science, international relations are all recommended. You will be required to have a strong level of knowledge in these fields. This skill set will help you become more efficient and effective as you work to communicate the Army's message, from writing articles for publication to drafting P.R. packages, conducting presentations and briefings.
Foreign country, culture, and language interest
The knowledge of the foreign country, culture, and language can be useful for Army Psychological Operations Specialists (MOS 37F)s because they will need to know the nuances of different languages in order to communicate with people in their working environments. This is especially beneficial when relaying information to the commanders in charge.
You will need to be fluent in English and at least one foreign language before pursuing the coursework for this job. Fluency in Arabic is also highly recommended. You will need to be able to recreate the psychology of indigenous people in order to manipulate them into surrendering through language alone.
Skilled in organizing and analyzing information
The ability to organize and analyze information is also important for the MOS Soldiers because they will have to analyze situations that are happening in different environments around the world. You'll be expected to go through and organize and analyze articles, studies articles, studies, and other information in order to create your reports/presentations. You will be able to use your mind and knowledge to extract the most accurate and relevant information out of all sources. The MOS Soldiers will be providing the commanders in command with information about what is happening in their working environments so that they can make decisions based on this.
Ability to build rapport
Being able to build rapport is very important in the MOS because it will allow for the Army Psychological Operations Specialist (MOS 37F)s to interact with people in different environments and help them gain the information needed for the commanders in charge. You will need to know how to get people on your side without them even knowing it. You will need the ability to communicate with people using their emotions effectively, which for this job is completely necessary in order for you to get the information you desire from them. There also has to be a connection established between the MOS Soldiers and the people they are serving so that they know what is going on in their working environment.
Ability to work under pressure
As an Army Psychological Operations Specialist, you may work under pressure. In the military, you may need to work on a tight deadline to accomplish a project or presentation. In the civilian sector, this pressure may come from competing with other businesses or agencies to promote a product or service.
Job Responsibilities
Army Psychological Operations Specialists (MOS 37F) are experts in gathering intelligence and targeting information. They are experts at understanding how to use conversation to persuade an audience about something they might not have agreed with before. Army Psychological Operations Specialists are trained in the art of demoralizing enemy troops through deceptive sound or visual media or through simulated conversations that portray the enemy's point of view. The goal is for the enemy troops to feel abandoned by their superiors and to start concentrating on surviving day-to-day life rather than fighting wars.
Familiar with Equipment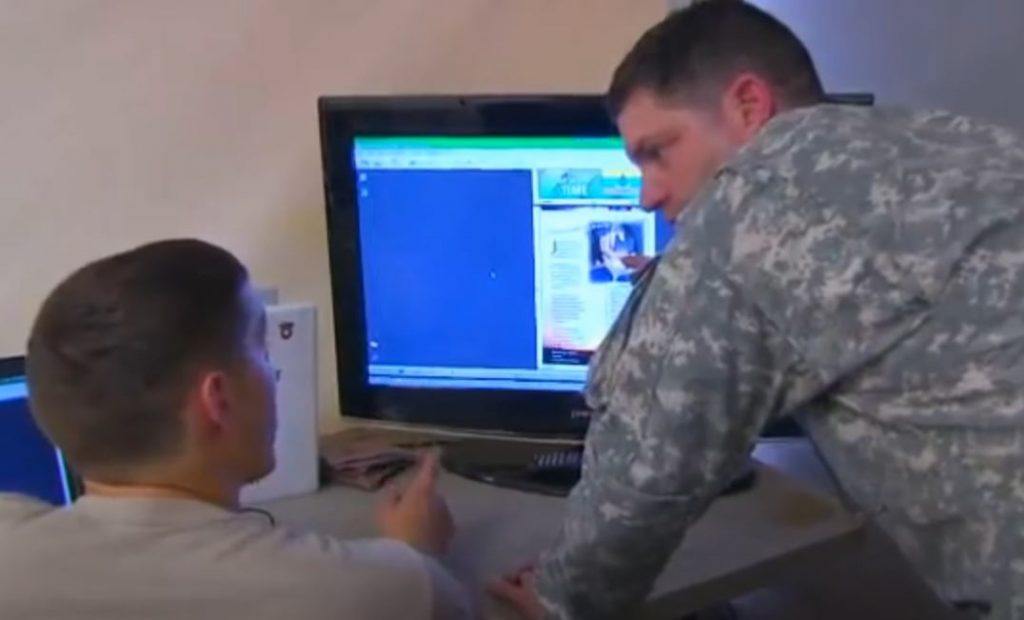 Army Psychological Operations Specialists (MOS 37F) are responsible for utilizing different pieces of equipment in order to influence foreign governments, organizations, and terrorist groups. The capability to promote the policies of the United States through non-combat operations, which are complemented by combat operations when needed, can be accomplished by this MOS.
Fly Away Broadcast System: The flyaway broadcast system is a portable electronic broadcasting unit. It is considered a highly effective means of delivering messages to an enemy without detection. The unit consists of a transmitter and a receiver. The transmitter can be carried on a soldier's back, hung from an equipment belt, or mounted on the outside of the vehicle. The unit is capable of transmitting voice messages or data at high speeds and can be operated remotely from the receiving antennae.
Next Generation Loud Speaker System: The Next Generation Loud Speaker System enables Army Psychological Operations Specialist (MOS 37F) to deliver messages in high fidelity audio through public address systems or loudspeakers that are much larger than what can be accommodated by individual speakers. This system uses a combination of commercial and mil-spec components such as an antenna, transmitter, power supply, built-in amplifier, rechargeable batteries, input mixer, output amplifier, and an LCD display for monitoring frequencies when in use. This system is operated via a touch screen user interface which allows for easy configuration of the settings when in use. The speaker itself is much larger than the average person when it's standing upright and delivers louder sound than any traditional speaker because it projects in 360 degrees.
Radio In a Box: Electronic message delivery is also possible through the use of a Radio In a Box. The Radio in a Box is an F.M. radio broadcast transmitter that uses power from batteries, hand generators, or solar cells. It can be used to transmit audio files from a memory device to the F.M. radio stations, which are fed through the output amplifier included in the box. The audio files are then broadcast to an area using the antenna that is built into the device. The Radio in a Box has commercial off-the-shelf components that are easy to use and are widely available due to their low cost. While it used to be that there was no way for the operator of the radio to tell if an incoming transmission was sent from another radio or from an outside source, Digital Radio In a Box technology lets the operator know exactly where the transmission is coming from.
Radio Transmitter: Radio Transmitters are used by Army Psychological Operations Specialists (MOS 37F) to create communication networks in areas that would otherwise be unreachable. These networks will consist of both Wi-Fi and Bluetooth signals and can transmit data to handheld devices like smartphones. The devices can be programmed to automatically broadcast pre-recorded information in response to signals from handheld radios. The signals are assumed to be coming from the local government, so they are often able to distribute their message without having to speak to anyone directly. These signals are designed to be undetectable until someone tries to connect to the network. U.S. troops can use Radio Transmitters to establish communication lines with other troops in the area while still remaining undetected by local forces.
Leaflets: Army Psychological Operations Specialists (MOS 37F) are expected to be able to produce leaflets, pamphlets, and flyers. These materials are used to both inform the local population of current events and influence their opinions on both existing and potential warfare. Leaflets can be distributed by hand or dropped from the air by aircraft. There are many different leaflet designs that Army Psychological Operations Specialists (MOS 37F) might use, depending on their target audience. The design of the leaflets used in the campaign in Afghanistan took into account that it is illegal to depict human faces in an Islamic country because it creates a taboo against reproducing Islam's holy book, which includes examples of human faces.
Video and Audio Production Center: MOS 37Fs are also expected to be familiar with the Video and Audio Production Center that allows them to produce media content, including sound or video recordings. The system is comprised of a collection of cameras with different capabilities, microphones, sound mixers, and a recording device. The Video and Audio Production Center is capable of creating full-motion video in any location using the available light source in order to maintain a low signature when shooting. This system uses commercial off-the-shelf components which are built for easy use by non-technical operators. The production center allows for the creation of multiple media products simultaneously for the creation of C.D.s, DVDs, USB drives, or hard drives, which can be used to store information or to be disseminated across multiple mediums such as radio broadcasts. The recordings are often used for national radio stations or television broadcasts meant to influence an entire country rather than an individual target audience. The content of the recordings is generally non-destructive, including things like quotes from influential people or news events.
Security classification actions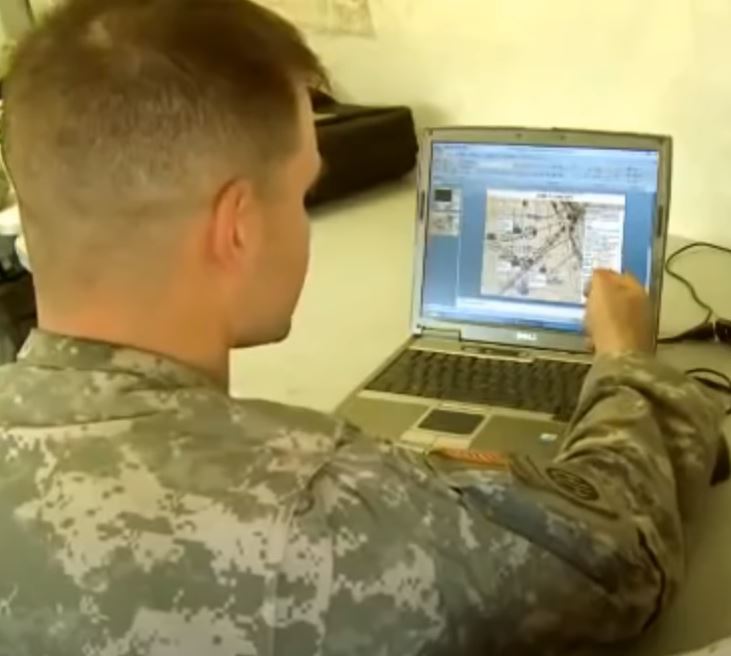 MOS 37F is also responsible for security classification actions. MOS 37F will review documents to determine if the document contains sensitive information harmful to national security interests. MOS 37F will then take action based on the nature of the information in order to protect America's national security interests. This may include redacting or deleting sensitive or classified information harmful to national security interests while leaving intact content that is beneficial to national security interests.
Develop marketing and media product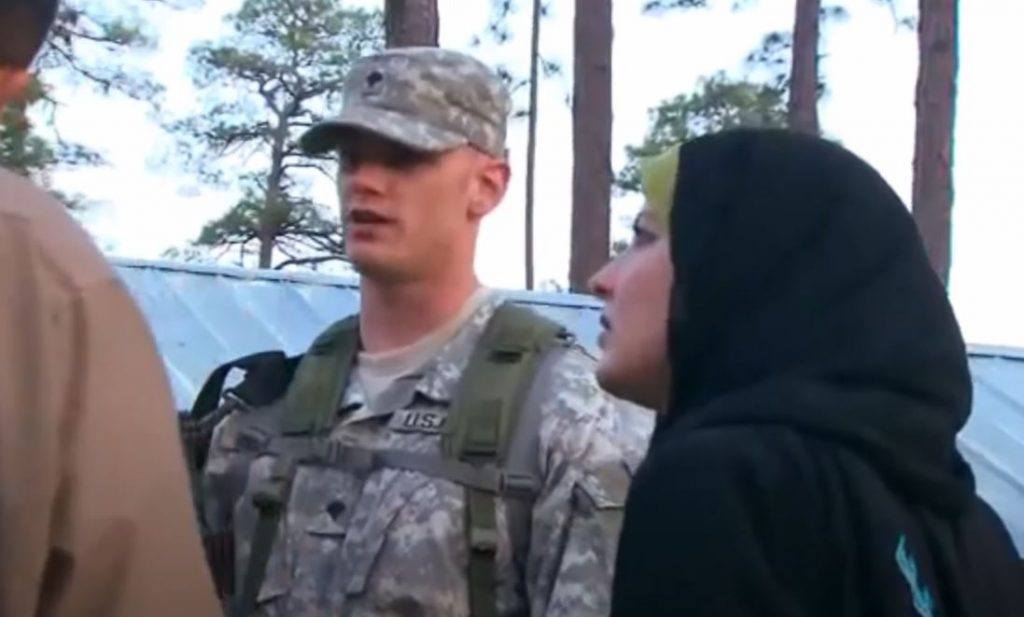 MOS 37F uses marketing campaigns to influence the attitudes and behaviors of adversaries, neutrals, and friendly forces. The use of marketing communications products produces information effects that support psychological operations plans. MOS 37F develops advertising campaigns or utilizes public relations techniques such as media relations, social media marketing, public opinion research publications distribution strategies for Army public diplomacy efforts. The Army uses these techniques to promote the Army to generate support among allies and neutrals. MOS 37F can also target foreign audiences using print publications distribution directed at foreign audiences or directed at U.S. audiences in support of psychological operations directed at foreign audiences.
Using data processing equipment
MOS 37F manipulates recorded sounds, graphics, photographs, and films to produce desired effects.MOS 37F also records, produces, and administers parts of arguments known as propaganda to transit messages. Military personnel is trained in techniques that are designed for two general purposes: first, persuasive arguments intended primarily to influence attitudes rather than change behavior; second, informational messages persuading people how to behave differently in order to affect their attitudes.
Other Duties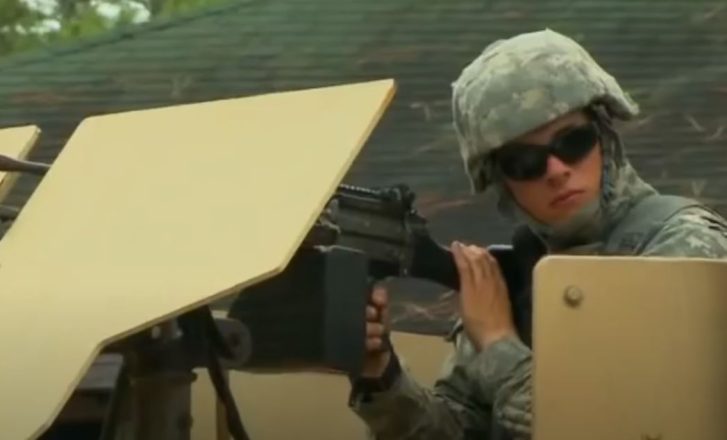 The MOS 37F is also responsible for managing the resources and budgets for any projects. The Army Psychological Operations Specialist (MOS 37F) will conduct research and develop policies to accomplish these objectives. They will also assist in the operation and management of subsidiary programs designed to improve military capability by affecting the attitudes and behavior of foreign audiences. Additional duties may include planning, programming, budgeting, management analysis, personnel management support within a specified group or command, staff assistance in the preparation of status reports on major projects being managed by other agencies or commands.
These specialists provide an important link between psychological theorists and operators by developing messages that influence behavior, exploiting the news media to communicate with foreign audiences, raising morale or lowering it among enemy supporters, preventing or forestalling civil unrest or counter-US military actions. They conduct research on attitudes and behavior of foreign publics targeted for information warfare, including analysis of individual-level data collection, polling techniques, and survey research methods.
Salaries
As in the Army, the salary depends largely on the individual's rank or time in service. Here is a list of Pay Grade, Rank, and Minimum Monthly Pay:
Private (E-1), Min Pay: $1785
Private Second Class (E-2), Min Pay: $2001
Private First Class (E-3), Min Pay: $2104
Specialist (E-4), Min Pay: $2330
Corporal (E-4), Min Pay: $2330
Sergeant (E-5), Min Pay: $2542
Staff Sergeant (E-6), Min Pay: $2775
Sergeant First Class (E-7), Min Pay: $3208
Master Sergeant (E-8), Min Pay: $4480
First Sergeant (E-8), Min Pay: $4480
Sergeant Major (E-9), Min Pay: $5473
Command Sergeant Major (E-9), Min Pay: $5473
Sergeant Major of the Army (E-9), Min Pay: $5473
Benefits
There are several benefits associated with MOS 37F, including medical insurance, paid sick time, vacation time, free housing and food, as well as tuition assistance:
Medical Insurance
The Army MOS 37F provides a wide variety of medical benefits, including mandatory health and accident coverage. Medical coverage is obtained through the special Program. The Program offers a wide variety of medical services at participating facilities where you can visit for routine checkups, routine hospitalization and inpatient care, and outpatient care. Service members' dependents may qualify for coverage too!
Paid sick time
Active-duty soldiers and airmen receive paid sick leave in the service, which is vital for physical, mental, and emotional health. The Soldier may use up to three days of sick leave for minor illnesses such as colds, flu, and upset stomachs. Paid sick leave may be used concurrently with any other paid leave time the Soldier is entitled to receive in accordance with applicable state and federal laws.
Vacation Time
Sick leave and annual leave earned as a Soldier or as an Officer may be used as vacation (vacation leave). Vacation hours earned as a soldier may be used for any purpose the Soldier desires, except those military obligations that require immediate retention on active duty. Vacation hours earned as an officer cannot be carried over to the next calendar year.
Free Housing and food
The Army MOS 37F provides a wide variety of benefits, including housing and food allowances. Soldiers are eligible for the Basic Allowance for Housing (BAH). The BAH is paid into your bank account each month and will cover rent, utilities, furniture rental, and other miscellaneous expenses related to quarters. This allowance can be used to help offset any housing expenses not covered by the BAH, such as mortgage or interest payments on loans secured by Army-owned real estate.
Tuition Assistance
The Army MOS 37F is eligible for Tuition Assistance (T.A.) to help pay for college courses. The Soldier must be enrolled in a degree or certificate program at a qualifying institution. The tuition assistance courses must lead to an associate's or bachelor's degree or another credential such as a vocational certificate that will make the Soldier more valuable to the Army and U.S. society in general or improve the Soldier's performance of his or her duty assignments.
Clothing Allowance
All enlisted active-duty soldiers and airmen receive a clothing allowance to replace clothing that is lost or damaged while in the service. The Clothing Allowance (C.A.) is paid into your bank account each month and will cover any necessary replacement costs for uniforms, work clothes, etc.
Job Opportunities
There are various job opportunities associated with MOS 37F as follows: Marketing, Anthropologist, sales reps, and foreign journalist.
Marketing
Marketing specialties include research and advertising strategy; marketing communications; market segmentation; product development; product positioning; customer relationships management; and new product introduction. Public relations: Public relations (P.R.) specialists plan public awareness campaigns to foster a greater understanding of an organization's mission, products, services, or other activities in order to create a favorable attitude towards their brand in the minds of consumers and stakeholders.
Anthropologist
Anthropologists study the origins of humankind through lifestyles, cultural evolution, and cultural change. They're employed by companies to improve the consumer experience or by government agencies for military intelligence.
Sales Reps
Sales Reps sell supplies and services to military communities both in the United States and during deployed operations. These reps are experts on products offered, pricing structures, delivery schedules, new products, and services. As experts on company products, they serve as market experts on new technologies or innovations that can improve operations or lead to cost savings. The knowledge of their product lines coupled with the authority of the rank structure they represent allows them to gain access to decision-makers who can influence buying decisions throughout an organization. These reps work directly with the customer (military unit) but report through a chain of command like other military occupations. Reps face both personal and career risks associated with their product line but, if successful, can make a positive impact on customer organizations by selling top-quality goods and services to help support the mission.
Foreign journalist
A foreign journalist is a person who covers international news for a media organization, which may be a newspaper, magazine, website, or online outlet. Foreign journalists often cover conflicts from outside the conflict area and stay there for extended periods of time. As a journalist, you will work either in the Media Relations Branch or in one of six other branches, all varying by location and specialty that you are selected for. You will be the one who is the source of information for other Army members to use. You will also be the person who collects information from the field and produces messages to send out to other Army members both overseas and in the United States.
Summary of MOS
MOS 37F is a specialist that is responsible for the planning, direction, and management of various psychological operations. In addition to their other duties, MOS 37F has a variety of responsibilities as an adviser to commanders and as a developer of doctrine. It is the responsibility of the specialist to evaluate and recommend new methods and techniques for psychological operations. The majority of the skills required by the specialist are gained through classroom training, which prepares them for job opportunities in private industry or government services such as intelligence operations or communications intelligence.
FAQs
How hard is 37F MOS?
37F is a Military Occupation Standard (MOS) that has been around for about 20 years. MOS's are used to classify military job positions and what they do. If you want to be an Army Psychological Operations Specialist, you must take and pass a test and meet certain qualifications. To pass, you must score above a 70 on the aptitude test. If you are enlisted, you must have over one year of experience handling classified material. To be an officer, you must have at least two years of experience handling classified material.
How much do 37F make?
37F is not a very high-paying MOS. Most people make between 30K to 50K per year.
What do psychological operations specialists do?
Psychological operations specialists are responsible for achieving information superiority through the collection, analysis, and dissemination of foreign intelligence. They are responsible for the collection, analysis, and dissemination of foreign military information related to political/military issues in support of national security objectives. The primary support functions include:
Is 37F a good MOS?
For those that are interested in this MOS, I say yes, you can probably make a career out of it. It is good and bad to this MOS, and almost every job and every organization have both good and bad. Try it out if you meet the qualifications, but also do your research so you know what it is really like to be on this side of the fence.