The Civil Affairs Specialist in the Army (MOS 38B) deals with foreign matters and diplomatic facts. This position deals with the politics, history, culture, language, and regional customs of a certain country or region. These specialists are vital members of a unit as they can advise commanders on how to interact with host nation personnel and create favorable attitudes about U.S. goals and objectives among local populations.
MOS 38B is a part of United States Army MOS List.
Civil Affairs Specialist Requirements: Skills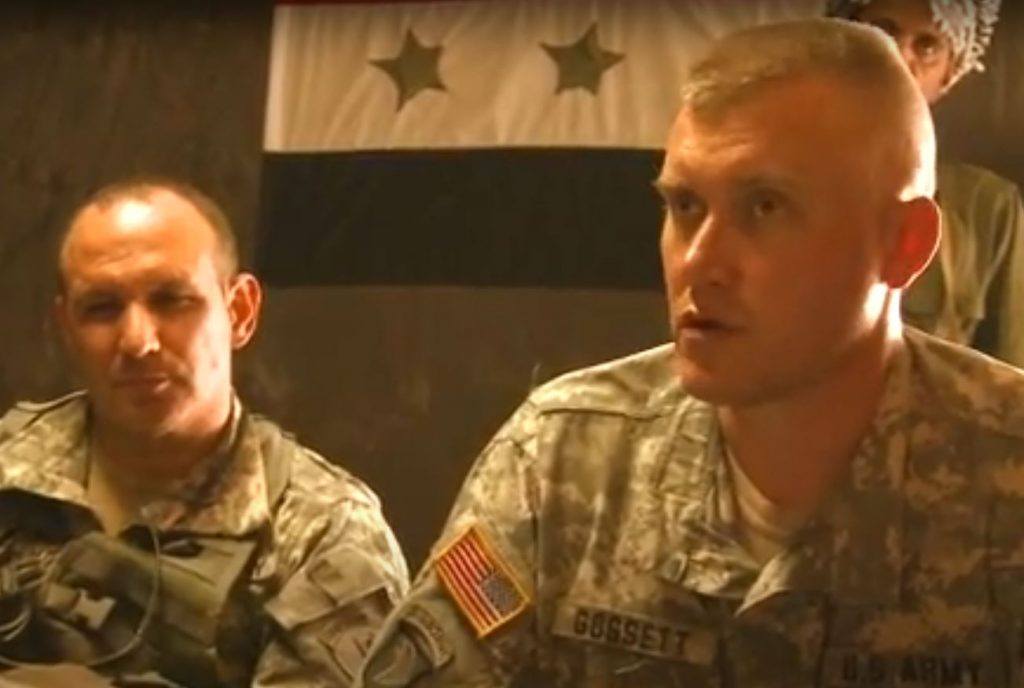 A civil affairs specialist must have both an interest in working with foreign military or agencies as well as the ability to learn both foreign language and culture. A clear understanding of non-military cultures is required so that these specialists can best understand how to handle situations involving different cultures. Civil affairs specialists must be able to write clearly and concisely, organize and analyze information, as well as communicate effectively among different agencies. Besides, there are also some preferred skilled:
Clear and concise writing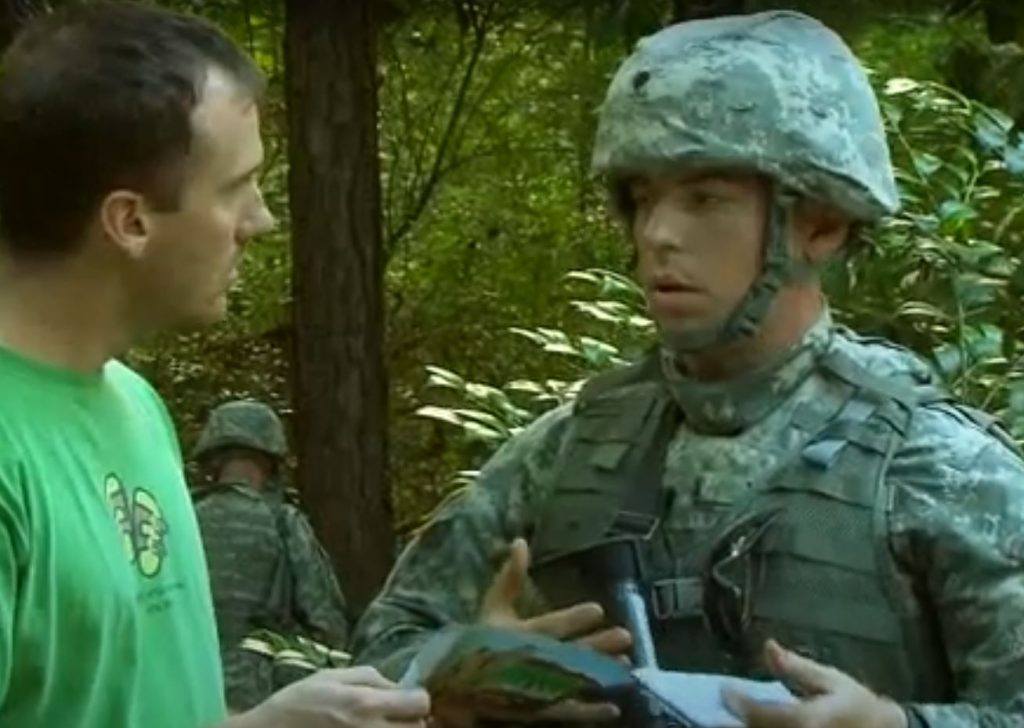 A civil affairs specialist must be able to write clearly and concisely. This specialist must understand the importance of properly communicating information to their unit. The ability to communicate through writing, whether through reports or correspondence, is one of the most important skills that a civil affairs specialist can have. This specialist must also be able to translate foreign languages into English or vice versa. Transcribed information is usually recorded in a logbook so that proper communication can be maintained with other agencies, local officials, and non-governmental organizations.
Capability to learn both culture and foreign language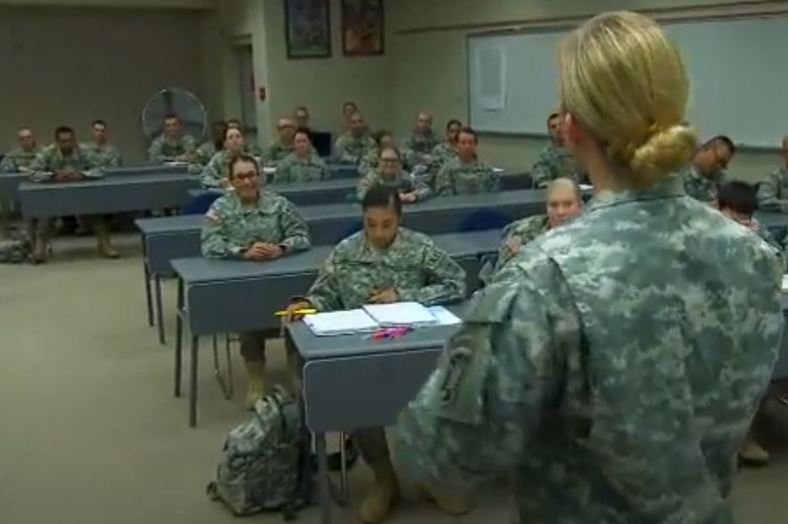 A civil affairs specialist must have both an interest in working with foreign military or agencies as well as the ability to learn both foreign language and culture. This will also allow the specialist to learn about the civilian populations of a region in which they are stationed. Language is a very important aspect in order for a civil affairs specialist to learn about the culture and values of a country. In order to reach out to local leaders, this specialist must be able to communicate effectively with them through their native language.
Analyze information
Information is vital in the position of a civil affairs specialist. Being able to sort through information will help this specialist deal with non-military problems that can be encountered when fulfilling their obligations overseas. This specialist should be able to organize information through charts, graphs, or tables. These specialists must also be able to analyze information by applying common sense and reasoning in each situation as it is presented.
Interest in dealing with foreign military or agencies
A civil affairs specialist must have an interest inside with working with foreign military or agencies. This will allow the specialist to interact more effectively with leaders and communicate more effectively about different issues under their purview. Civil affairs specialists must also be able to understand the differences between the U.S. and foreign military, especially when it comes to language and customs. In order to effectively complete their duties as Civil Affairs Specialists, they must have an interest in working with foreign military or agencies.
Job Responsibilities
There are 8 main responsibilities associated with MOS 38B:
Researching, coordinating, and creating documentation
Civil Affairs people research local populations to document problems and solutions from the perspective of the civilian population. Once they've identified a problem, they develop a plan of action to ensure that all parties are treated fairly and come out on top in a situation.
Non-lethal strategist
Civil Affairs personnel are also capable of using non-lethal weapons or devices for use in order to neutralize threats or protect civilians without taking human life. They coordinate large-scale events with smooth system transitions, such as military actions with law enforcement, whenever possible.
U.S. government inter-agency
Civil Affairs people evaluate and coordinate the procedures of all parties involved in a situation, ensuring that all decisions are made fairly and share equally in the outcome. They also coordinate planning for difficult situations such as humanitarian disasters, political unrest, and business negotiations with multiple parties.
Support national disaster and any response activities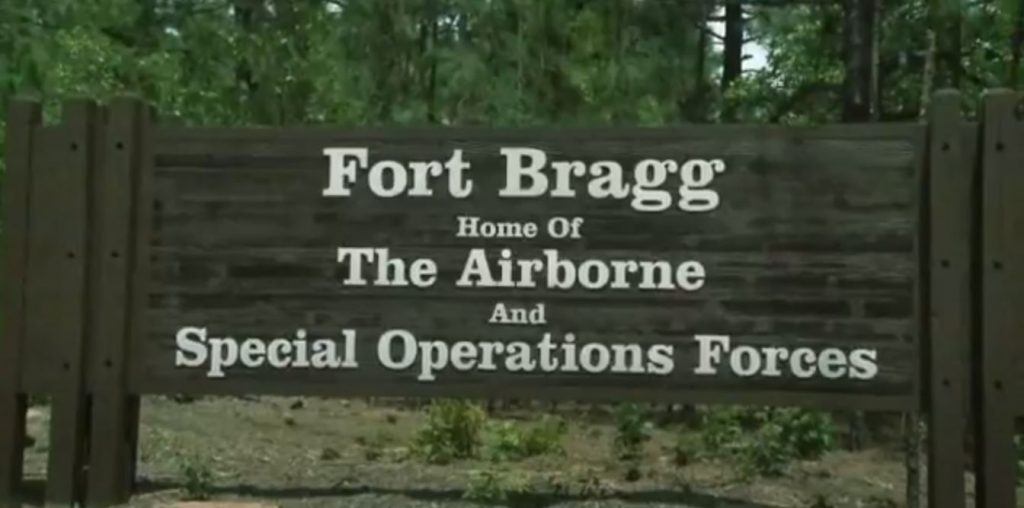 The Civil Affairs Specialist in the Army's job is to provide superior support for national disaster and emergency assistance and any response activities. Their responsibility also includes coordinating military resources to help with reconstitution or reconstruction after disasters happen. The Civil Affairs Specialist has a great deal of interaction with civilians, which can sometimes include working in remote areas with civilian populations. They need to identify, mitigate, and defeat any threats that are against civil society. They're also responsible for providing superior support, which helps people recover from natural disasters like hurricanes or earthquakes, as well as man-made disasters like terrorist attacks.
Coordination of military resources
The Civil Affairs Specialist must coordinate military resources during emergencies by assessing emergencies within an area following a disaster (e.g., understanding the level of damage and assistance needed). They must look at potential threats and vulnerabilities and identify, mitigate and defeat those threats.
Civil-military planning and support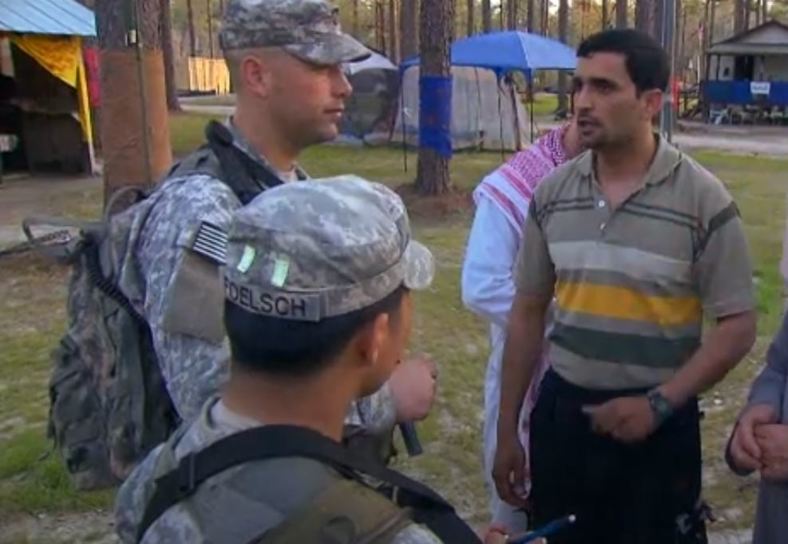 Civil Affairs Specialists like to work in areas that they can see land from. That way, they can keep an eye on what's going on around them. They have specialized knowledge of the area to assess exigencies, identify vulnerabilities, mitigate or defeat threats, and coordinate military resources to help with reconstruction or reconstitution. Working with civilian populations is sometimes part of this job as well.
Working in remote areas
A civil affairs specialist in the Army is a military officer who helps to coordinate and implement civil and humanitarian assistance and disaster relief in remote and often dangerous areas in times of war or natural disaster. The U.S. Army utilizes these specialists in areas where there is little probability of enemy contact, making them perfect for duties such as distributing food, clothing, medical supplies, and other necessities to civilians displaced by conflict or natural disasters.
Identify, mitigate and defeat any threats
Civil Affairs Specialists use their knowledge of the area to assess exigencies, identify vulnerabilities, mitigate or defeat threats, and coordinate military resources to help with reconstruction or reconstitution. Working with civilian populations is sometimes part of this job as well.
Salary/Wages of Civil Affairs Specialist
As in the Army, the salary depends largely on the individual's rank or time in service. Here is a list of Pay Grade, Rank, and Minimum Monthly Pay:
Private (E-1), Min Pay: $1785
Private Second Class (E-2), Min Pay: $2001
Private First Class (E-3), Min Pay: $2104
Specialist (E-4), Min Pay: $2330
Corporal (E-4), Min Pay: $2330
Sergeant (E-5), Min Pay: $2542
Staff Sergeant (E-6), Min Pay: $2775
Sergeant First Class (E-7), Min Pay: $3208
Master Sergeant (E-8), Min Pay: $4480
First Sergeant (E-8), Min Pay: $4480
Sergeant Major (E-9), Min Pay: $5473
Command Sergeant Major (E-9), Min Pay: $5473
Sergeant Major of the Army (E-9), Min Pay: $5473
Benefits
A few benefits associated with MOS 38B are listed:
Free housing and food
There is no greater benefit than that of free housing and food. This is a real benefit that comes with being a Civil Affairs Specialist in the Army. You will have the opportunity to live on a military base that has an awesome cafeteria that provides you with hot meals Monday through Friday, thus providing you with an awesome atmosphere for education as well as amazing food. In addition to all of this awesome food, there are gymnasiums for working out.
Free/Low-cost medical and dental
The other good thing about being a Civil Affairs Specialist in the Army is that you get free medical while you are on active duty. While this may not sound like much, it actually provides you with an opportunity to see a doctor for free or at a very low cost, especially if you are injured while on duty. You can visit one of the doctors who are contracted by the Army to provide care for all of its soldiers. The doctor will provide care for any injuries that you suffer while on duty, not to mention that they can prescribe medication for the treatment of any sicknesses that you have developed during your time in service.
Annual Clothing allowance
Another benefit that all Civil Affairs Specialists in the Army get is a clothing allowance. Besides, you will also get a free pair of boots every year. Not only does this provide you with a good pair of boots, but it also provides you with a quality uniform for your daily wear in the Army. A quality uniform helps you with your decision in whether or not to stay in or leave the Army when it comes time for you to go home on leave. The uniforms come in various colors and styles, depending on your preference. All of the clothing can be bought from the commissary that is set up next to the base where you will be stationed.
Low-Cost life insurance
In addition to that, all Civil Affairs Specialists in the Army get a low-cost life insurance policy as well as low-cost disability insurance. Besides, there are also two different types of coinsurance for life insurance and disability that are arranged with your commanding officer. The coinsurance (their portion) of your life is about 6%, while the portion placed on you by the Army for disability insurance is about 10%. This provides you with tons of peace of mind when it comes time for you to make your own decision.
Paid sick time
Civil Affairs Specialists in the Army will be provided with paid sick time (30 days) to use to take care of any illness that you might develop. As well, you will be able to take 2 weeks of annual leave, which you can use for an unlimited amount of time. This sick time is good for all wars that the U.S. army is involved in, so do not become disheartened if you are deployed overseas, as there is no charge for a sick time during deployment.
Tuition assistance and book allowances
In addition to that, Civil Affairs Specialists in the Army will be provided with a free book allowance every year, which you can use for educational purposes. They will also provide you with assistance with your schooling if it is necessary, even if you do not receive the tuition assistance. All of this is done as a way to help you achieve your goals and dreams while serving in the U.S. Army.
Civilian Career Opportunities
Social services may include family support programs, community outreach, victim support, and assistance. As a result of their profession, they often help people in crisis at all levels of society. A broad range of social service professionals assists in the needs, including caseworkers, teachers; healthcare providers; administrators, and volunteers at schools and non-profit organizations.
Educational services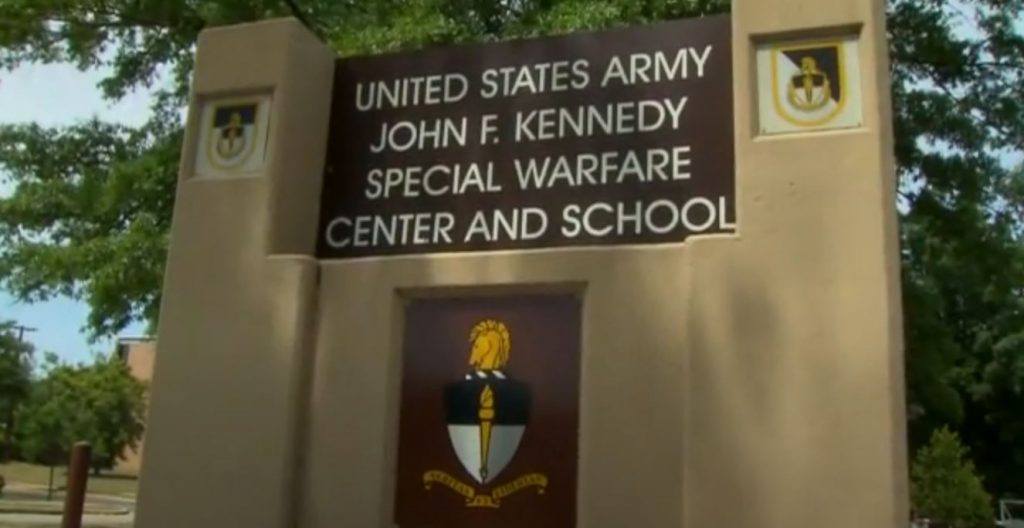 Educational services would be tuition reimbursement or scholarship financial aid for action-oriented programs such as internships or graduate school that provide opportunities to specialize in diversity issues such as race relations.
Caseworkers
Caseworkers do hands-on work with people who need help, either because they live in poverty or are victims of violence. They usually work with victims one-to-one at their homes to help them overcome problems such as domestic abuse, drug addiction, or other personal issues. These workers also conduct community outreach to assist people who are experiencing problems. Some organizations that use caseworkers include shelters for runaway youth, drug rehabilitation programs, and children's welfare programs which provide food delivered to the home.
Civilian Liances
Civilian liaisons are civilian military personnel who act as advisors to an armed force during times of war. Overseas, their job is to help with the cultural and language differences that soldiers encounter. In the United States, they work as experts in a specific subject or issue. They often deal directly with military commanders to inform them of the civilian population's needs, which can include basic needs like building supplies or food; or needs associated with disaster relief. Civil affairs liaisons also help provide information about the enemy to enable military forces to identify threats and take appropriate actions against them.
Emergency Management
Emergency management programs are for people who want to work with government officials or first-responders during times of disaster or emergency situations. Civil affairs specialists (MOS 38B) working in emergency management response to natural and man-made disasters, such as floods, earthquakes, and terrorist attacks. Others work directly with the families of soldiers who have been deployed overseas. Emergency management specialists also help create evacuation plans for people in their area to help them prepare for emergencies. Other specialists do public relations work with the media to inform local citizens about the weather or other dangers.
Business Continuity
Business continuity is the ability of a company to continue operating during times of crisis or disaster. Civil affairs specialists (MOS 38B) are often called upon to coordinate business continuity plans, which are designed to ensure that vital functions continue during times of interruption or collapse. These plans include contingency planning, the ability to make decisions, and maintaining control over operations by preparing employees for emergency situations. Depending on the organization, business continuity specialists may work with other staff members to coordinate activities and avoid errors. They may also work with first-responders and other professionals in the community to ensure that all needs related to an emergency or disaster are met.
Other opportunities
Some civil affairs specialists (MOS 38B) choose other career options such as joining the Peace Corps or working as a civilian volunteer for an organization such as Habitat for Humanity, which provides affordable housing solutions worldwide. Others pursue civilian careers as educators or enroll in graduate school programs to specialize their skills.
Summary of MOS 38B
Overall, the civil affairs specialty manages the relationships of military forces with local populations, including support to humanitarian assistance efforts. Civil Affairs Soldiers are primarily responsible for planning and executing civil/military operations, whose mission is to stabilize regions of conflict. They carry out civic actions, provide relief during disasters or military action, foster diplomatic relations with citizens or foreign nations, and execute other missions on behalf of the Army commander.
FAQs
Does Army Civil Affairs see combat?
The Army Civil Affairs Specialist does not see combat but occasionally goes into direct contact with enemy forces. Most of the time, the groups that they are dealing with are technically friendly. They may be negotiating or mediating disputes between groups who have opposing political ideologies.
What is the requirement to become a civil affairs specialist in the Army?
Becoming an Army Civil Affairs Specialist is more than just signing up to be in the Army. There are strict requirements for this job, and they vary depending on your civilian occupation. All candidates must have a bachelor's degree. If you acquire a degree in political science, law, or another related field, it will make you much more competitive for this position. However, if you do not have a degree but have relevant experience and training, you can still apply as long as your resume proves that your experience is sufficient to help the unit accomplish its mission.
What do civil affairs do in Army?
The Army civil affairs branch performs a wide variety of activities. It provides training and leadership to members working at the brigade and combat team levels. It also handles liaisons with governments worldwide, including those of friendly nations and those at war with the United States. The Army civil affairs branch also assists in humanitarian assistance and disaster assistance efforts, such as those after disasters such as hurricanes or earthquakes. It provides assistance to the Army's senior leadership with matters concerning foreign relations, economics, security, or humanitarian issues. Although its members are experts on military operations, they are not directly involved in fighting, nor are they responsible for offensive maneuvers during combat missions.
How long is an Army civil affairs contract?
The contract for military, civil affairs specialists in the Army is approximately 44 weeks.
Are Civil Affairs Special Forces?
Yes, Civil Affairs Special Forces may be assigned to perform missions that are not covered by their regular Army duties. This includes operations behind enemy lines, special reconnaissance missions, and county coordination of military activities with humanitarian assistance efforts.