The Army Human Resource Specialist (MOS 42A) is a human resource management specialist who is a member of the manpower branch. They are defined as being involved in all aspects of manning, from enlistment to retirement, including positions on the civilian side. A Human Resource Specialist has many duties. Two of the most important and often misunderstood or overlooked are records management and personnel administration. These tasks require a broad understanding of U.S. Army Regulations (A.R.), Department of Defense (DoD) Directives, and various types of personnel processing procedures that are used in an Army unit. This article provides more information on MOS 42A.
Army Human Resource Specialist MOS 42A is a part of Military MOS Career List.
MOS 42A Requirements: Qualifications and Skills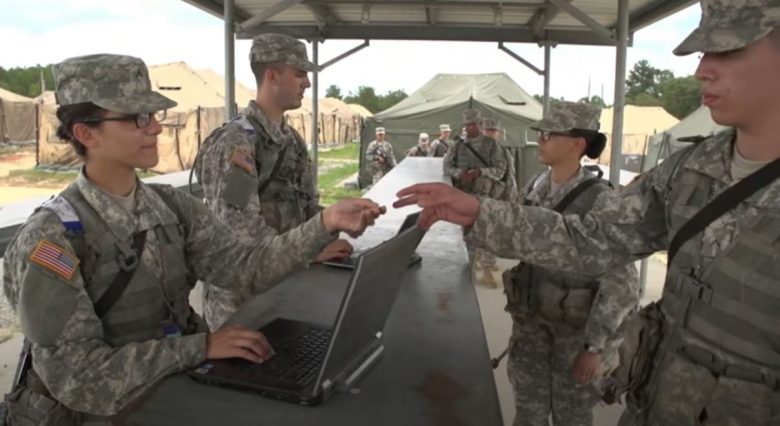 In order to become MOS 42A, there are a few requirements you need to satisfy:
Qualification
Applicants should be GED graduates. ASVAB scores must be valid at the time of application to qualify for consideration. To be a MOS 42A, applicants will undergo rigorous training, including the U.S. Basic Combat Training and Advanced Individual Training (AIT) for nine weeks. A 100 and 90 scores on the General Technical & Clerical segments are required, respectively.
Communication skills
The human resources specialist must be able to work with other people both within and outside of the military. They must be able to communicate clearly in both written and oral form. This includes listening, critically interpreting what is said, reading between the lines, and understanding what someone might not say. It also involves communicating information effectively in writing and verbally for a broad range of audiences, including co-workers, supervisors, subordinates, and others who don't share one's language or point of view. They should be comfortable interacting with different types of people, in a variety of situations, in order to help them with administrative tasks.
Follow detailed orders/instructions.
The human resources specialist manages administrative tasks for a large organization or department. These tasks may require following complex sets of detailed instructions which may not be easily understood by others. The ability to use judgment skills is also important as there are many complex situations where multiple considerations need to be taken into account before an action is taken.
The job sometimes requires quick thinking and fast action. They must understand the need for precision, efficiency, and organization when completing tasks related to inventory management or personnel management. This means that they can't just rely on their own ideas about what needs to be done- they must follow orders or guidance from supervisors or other experts. Strategic, long-term goals can be traced to the vision and guidance provided by senior leaders, but tactical direction comes from managers. This is especially true in the Army. Soldiers know what they must do and when they need to accomplish a task.
English and Business administration aptitude
Ideally, human resource specialists must have a good working knowledge of both written and spoken English. They should also possess the ability to deal with people in a business environment, which includes managing an office and dealing with clients. This means that they should have at least a high school diploma or equivalent or be prepared to take college-level courses in order to improve their writing and verbal skills.
Job Responsibilities
The duties performed by Army Human Resource Specialists (MOS 42A) are numerous and diverse, but all directly relate to the management of personnel. These specialists are responsible for recruiting, motivating, training, and educating soldiers to their best levels of competency.
Assist human resource matters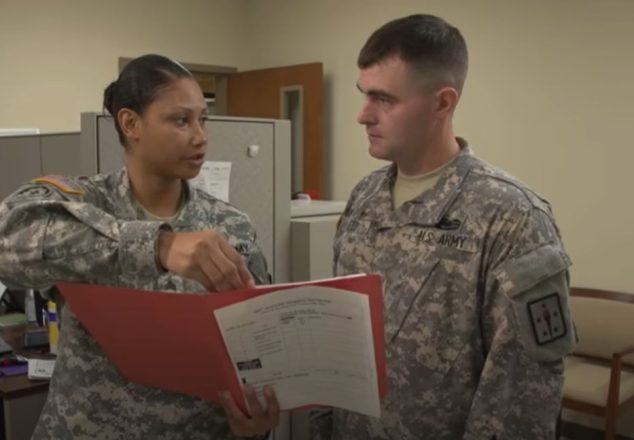 The Army Human Resource Specialist loves all aspects of the Army and provides support to Soldiers, their families, and civilians. MOS 42A is responsible for coordinating and overseeing all human resource support matters, including recruiting, retention, health care, financial programs, and performance management. These highly specialized professionals serve as key leaders among leaders who serve as the focal point for coordinating all human resource-related activities in their unit. They ensure that all personnel actions are executed within government-approved guidelines and policies with emphasis on processes that enhance readiness. They are responsible for maintaining emergency notification data of deployed Soldiers who might otherwise be forgotten by providing essential updates to family members through Military One Source or other appropriate channels during emergency situations.
Strength management and distribution actions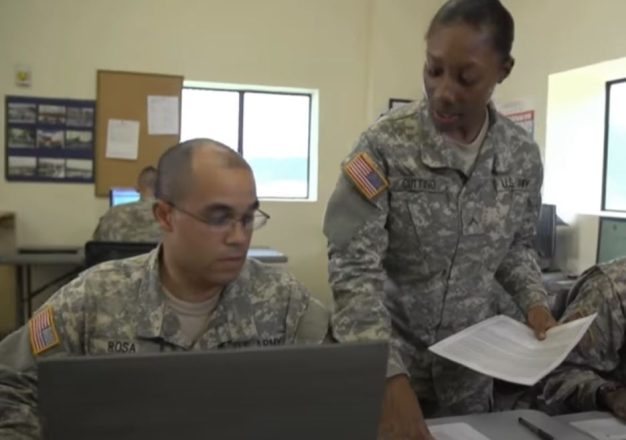 Strength management is a big part of being a Human Resource Specialist. The human resource specialist must be knowledgeable of those policies governing the retention, utilization, assignment, recruitment, selection (extended), separation (voluntary recall), or release (mustered-out) of members from active duty status as prescribed by federal law for the three services (Air Force; Navy; Marine Corps). The human resource specialist must be trained and capable of accurately applying legislative and executive directives to ensure that all Soldiers occupying any active duty status are assigned and detailed effectively and to the minimum force required.
Readiness, health, and welfare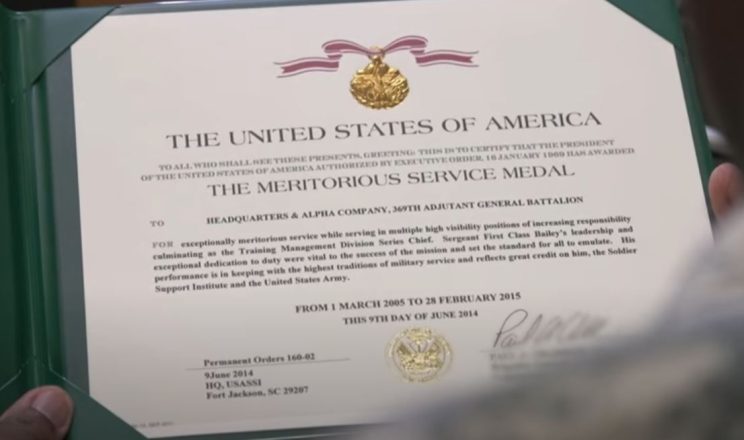 The human resource specialist is responsible for ensuring that every Soldier is ready and able to perform his or her duties. This includes evaluating and recommending Soldier readiness programs and physical fitness requirements. They also ensure that Soldiers receive their emergency care and medical treatment when required.
MOS 42A is considered the 'go-to' leader for providing all military personnel services to personnel assigned to their organization. This includes recruiting, providing medical and dental services, assisting with the reserve components, conducting awards and decorations presentations, and counseling Soldiers on a variety of personal or professional issues. Additionally, they advise soldiers regarding their health care benefits by providing accurate information on entitlements, scheduling appointments with primary care providers in CONUS or overseas areas of responsibility, authorizing use of lodging facilities in CONUS or overseas areas of responsibility during hospitalization or outpatient care with special emphasis on TRICARE regional contractor networks. They work with a variety of military and non-military organizations to ensure. Soldiers receive medical treatment either in or outside of military facilities while making sure their records are up to date.
Personnel accountability support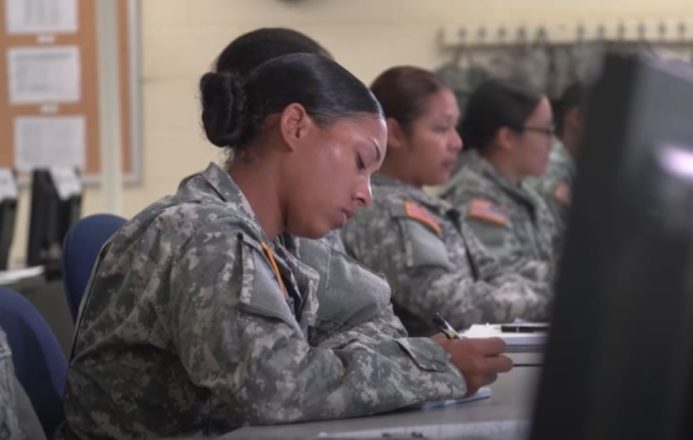 Army Human Resource Specialists process all automated personnel actions captured by integrated data systems administered by their headquarters. These actions are announced to designated recipients through automated notification systems administered by their headquarters. They are responsible for monitoring the status of these actions on a daily basis to ensure they are current or up-to-date at any given time. They also process all manually initiated administrative actions on behalf of unit commanders relating directly to awards, decorations, medical care benefits, and entitlements. Additionally, they provide commanders with accurate and timely data needed to make informed decisions ensuring that corrective actions are taken if needed. They also monitor and report on all administrative actions and medical care benefits and entitlements for deployed Soldiers.
Emergency notification data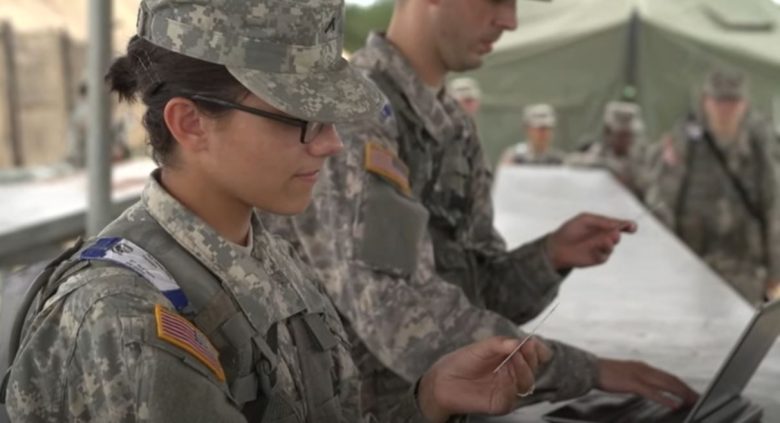 While as an H.R. specialist, an Army member is responsible for maintaining as much information as possible relating to the whereabouts of Soldiers. In this case, they maintain civil authority databases, such as those related to protective orders. A list of information that could be necessary in case of accidental injury, death, or the need for emergency notification. These include: next of kin, medical and religious information, dietary and clothing preferences, and next of kin at duty station addresses and duty station telephone numbers. This data is kept in a central location and easily accessible by other military intelligence professionals for use in emergency circumstances. They ensure that unit commanders have access to medical readiness information stored in the Defense Medical Information Exchange Program (DMIEP), which is the Department of Defense repository for medical records information.
Salaries
As in the Army, the salary depends largely on the individual's rank or time in service. Here is a list of Pay Grade, Rank, and Minimum Monthly Pay:
Private (E-1), Min Pay: $1785
Private Second Class (E-2), Min Pay: $2001
Private First Class (E-3), Min Pay: $2104
Specialist (E-4), Min Pay: $2330
Corporal (E-4), Min Pay: $2330
Sergeant (E-5), Min Pay: $2542
Staff Sergeant (E-6), Min Pay: $2775
Sergeant First Class (E-7), Min Pay: $3208
Master Sergeant (E-8), Min Pay: $4480
First Sergeant (E-8), Min Pay: $4480
Sergeant Major (E-9), Min Pay: $5473
Command Sergeant Major (E-9), Min Pay: $5473
Sergeant Major of the Army (E-9), Min Pay: $5473
Benefits
There are several benefits associated with MOS 42A, including medical insurance, paid sick time, vacation time, free housing and food, as well as tuition assistance:
Medical Insurance
The Army MOS 42A provides a wide variety of medical benefits, including mandatory health and accident coverage. Medical coverage is obtained through the special Program. The Program offers a wide variety of medical services at participating facilities where you can visit for routine checkups, routine hospitalization and inpatient care, and outpatient care. Service members' dependents may qualify for coverage too!
Paid sick time
Active-duty soldiers and airmen receive paid sick leave in the service, which is vital for physical, mental, and emotional health. The Soldier may use up to three days of sick leave for minor illnesses such as colds, flu, and upset stomachs. Paid sick leave may be used concurrently with any other paid leave time the Soldier is entitled to receive in accordance with applicable state and federal laws.
Vacation Time
Sick leave and annual leave earned as a Soldier or as an Officer may be used as vacation (vacation leave). Vacation hours earned as a soldier may be used for any purpose the Soldier desires, except those military obligations that require immediate retention on active duty. Vacation hours earned as an officer cannot be carried over to the next calendar year.
Free Housing and food
The Army MOS 42A provides a wide variety of benefits, including housing and food allowances. Soldiers are eligible for the Basic Allowance for Housing (BAH). The BAH is paid into your bank account each month and will cover rent, utilities, furniture rental, and other miscellaneous expenses related to quarters. This allowance can be used to help offset any housing expenses not covered by the BAH, such as mortgage or interest payments on loans secured by Army-owned real estate.
Tuition Assistance
The Army MOS 42A is eligible for Tuition Assistance (T.A.) to help pay for college courses. The Soldier must be enrolled in a degree or certificate program at a qualifying institution. The tuition assistance courses must lead to an associate's or bachelor's degree or another credential such as a vocational certificate that will make the Soldier more valuable to the Army and U.S. society in general or improve the Soldier's performance of his or her duty assignments.
Clothing Allowance
All enlisted active-duty soldiers and airmen receive a clothing allowance to replace clothing that is lost or damaged while in the service. The Clothing Allowance (C.A.) is paid into your bank account each month and will cover any necessary replacement costs for uniforms, work clothes, etc.
Job Opportunities
The Army has multiple careers that are open to any person who wants to serve in the military. These careers are listed as below:
Administrative Services Managers
This position covers a wide scope of job responsibilities, from managing the office and facilities, designing budgets, increasing productivity to engage employees, and facilitating company growth. Job analysts may also be assigned to work with company representatives and key personnel regarding job requirements.
Job Analysis Specialists
The Job Analysis Specialist is responsible for conducting and improving process analysis for new or existing jobs in the organization. This individual will plan their research by identifying processes that can be used as templates during the development of a new process or amendment of an existing one. They are responsible for identifying the specifications of an existing job or process, including training procedures. Job analysis is the process of identifying the tasks performed by team members, communication methods, physical environment, materials used in performing job tasks, tools used during performance of job tasks, and the amount of time it takes to do a particular task.
Executive Secretaries
The Executive Secretary supports and provides guidance to management in areas such as meetings and meetings scheduling, communications with external organizations, drafting and processing documents, and research and development programs or studies. They also maintain records on meetings and publications handled by them to include production reports for planning purposes. Executive Secretaries may also be assigned to work with company representatives regarding company policies.
Human Resources Specialists
Human Resources Specialists take on a variety of roles dealing with human resources, including planning and directing the handling of human resources issues in an organization. They may be responsible for hiring potential employees, conducting performance appraisals for current employees, or reviewing employee disputes. Human Resources Specialists may also advise management on legal requirements involving human resources issues. They may also be involved in training employees to handle administrative tasks that relate to human resource practices.
Labor Relations Specialists
Labor Relations Specialists are responsible for communicating with employees or unions to address any issues that arise. They may collect information from employees and analyze it to determine the best course of action for a company. Labor Relations Specialists may also be required to assist in contract negotiations, provide training for internal labor representatives, and take on other strategic roles in their organizations.
Payroll and Timekeeping Clerks
Payroll and Timekeeping Clerks are responsible for managing human resources records relating to payroll, attendance, and timekeeping. They may be responsible for ensuring that individuals receiving time off are paid, scheduling employees for attendance, reviewing the number of hours worked by individual employees, and ensuring that timesheets are correctly filled out. Payroll and Timekeeping Clerks also monitor the attendance of non-exempt employees under the Fair Labor Standards Act (FLSA).
Summary of MOS 42A
The human resources specialist in the Army is responsible for all personnel matters that do not include medical or dental care. His is to fill critical-rated skill positions. The H.R. specialist will help determine which civilians are qualified to work within an army facility through clearance levels needed for specific jobs. They are specialists in payroll, compensation and benefits, classification and manpower, training management, equal opportunity programs, civilian workforce integration plans, and counseling programs.
FAQs
What is a 42A human resources Specialist?
The military job of a 42A human resources Specialist is to be a specialist in the organization of the personnel and material resources needed by an Army. They work to provide guidance, information, and professional advice to the commanders on determining how best to use their personnel and material resources.
Is 42A a good MOS?
The military job designation of a human resources Specialist is considered one of the most valuable military jobs available because it offers flexibility in what they can do with their career. There are many different areas where this person can serve without limitations — from recruiting and training people for new positions, designing policies and procedures that promote efficiency in all aspects of operations, and ensuring that leaders can fulfill their responsibilities successfully.
What does a 42A do in the Army?
The job of a human resources Specialist requires extensive training in many different areas. They are specifically trained to use valuable human resource data to determine the best use of military personnel and material resources, including recruiting, training, managing people, planning budgets, and accounting. This means they have to have the ability to analyze data, establish goals and course of action for reaching those goals, and design systems and procedures that will motivate employees based on an understanding of military leadership — all while staying up-to-date on emerging organizational needs and technology.
How much does a MOS 42A make?
Human resources Specialists typically make around $44,000 annually.