A Behavioral Health Specialist (BHS) is a member of the U.S. Army Medical Department who conducts mental health assessments and provides behavioral disorder treatment, prevention, and health promotion services to Soldiers and their Families. These assessments consist of interviews, reviews of medical records, psychological testing, and other diagnostic tools to determine the presence or absence of a diagnosable mental illness or behavioral disorder.
MOS 68X is a part of Old Army Mos List.
MOS 68X Requirements: Qualifications and Skills
In order to become a MOS 68X, there are a few requirements you need to acquire: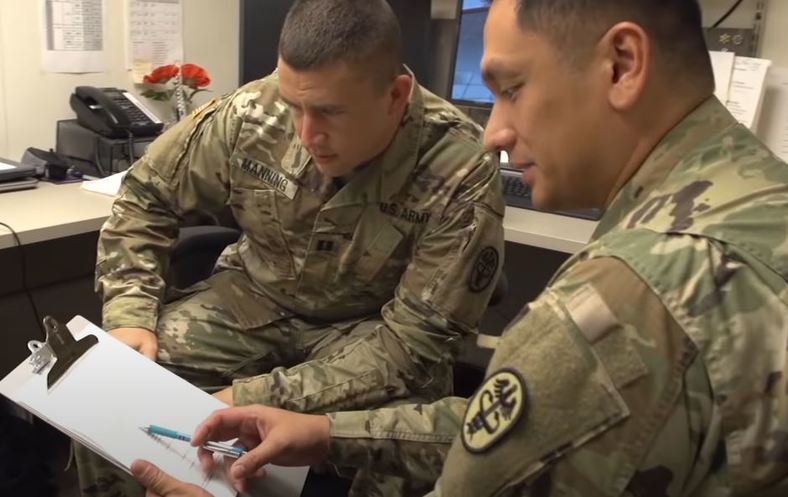 Qualifications
ASVAB scores must be valid at the time of application to qualify for consideration
Be required to participate in Basic Combat Training for 10 weeks and 17-20 weeks of attendance of Advanced Individual Training (AIT). A 101 score on the Skilled Technical segment is required.
Effective communication
Effective communication is the most important skill set for any Behavioral Health Specialist. This is especially true of one who has not yet had the opportunity to develop strong interpersonal relationships. The Army has identified the need for strong communications skills in new members at boot camp. Members who can best communicate with their peers and leaders will be most effective in the small teams of two-three soldiers that comprise virtually all entry-level behavioral health care teams.
Detail Oriented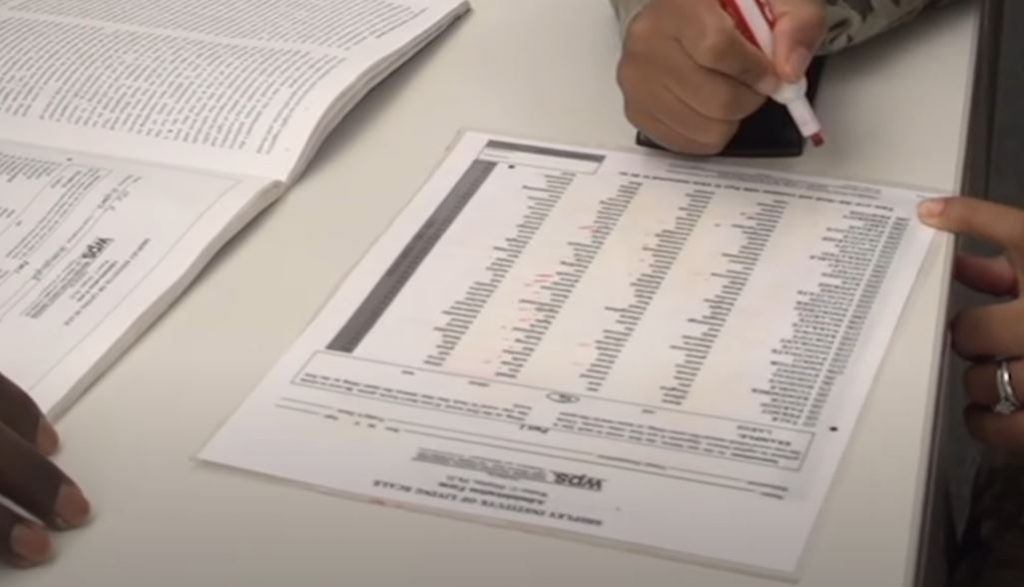 Detail-oriented is another important skill set. Behavioral Health Specialists must be adept at managing all details of their responsibilities as members of the behavioral health care teams. This includes awareness and attention to detail in all aspects of healthcare, such as ensuring proper documentation compliance and adherence to personal protective equipment protocols.
Work under stress
The ability to work under stress is an important skill set. As members of behavioral health teams or community-based care teams, Behavioral Health Specialists will be expected to identify and ameliorate possible threats to the Soldier's safety. To this end, they will be required to uphold standard operating procedures (SOP) for the physical protection of the patient and team members, manage the personalities of all teammates through verbal and nonverbal cues, and maintain focus on the mission. They must also be able to maintain composure in stressful situations involving uncooperative patients while showing empathy for the patient's plight.
Interest in the following areas
Algebra: Algebra is a very important subject which soldiers must learn well if they expect to succeed as ammunition specialists. The use of algebraic equations will be used to calculate many aspects of ammunition such as propellant, volume, and weight.
Chemistry: Chemistry is also very important for soldiers as they will be required to know how explosives work and what factors affect their performance. Many aspects of the job require the use of chemistry to ensure that ammunition meets strict government standards. Knowing chemistry will allow a soldier to calculate the burning rate of propellant within in order to determine the number of inches the projectile will travel in a given amount of time.
Geometry: Geometry is another math-related subject that ammunition specialists need to learn well because it allows soldiers to calculate the trajectory and accuracy of a fired projectile as it travels through the air and towards its intended target. Soldiers may be required to use their understanding of mathematics and physics in order to perform their duties. Soldiers who become ammunition specialists will be required to determine the distance and angle between two objects, and this is a task that can only be performed by using mathematics and geometry.
Psychology: The MOS 68X Army Behavioral Health Specialist uses psychology principles and theories to train and evaluate individuals. The primary purpose is to provide mental health services such as counseling, therapy, or consultation. Services are usually limited to areas such as stress management, coping with change, improving access to feelings, overcoming alcohol or drug dependency, achieving healthy life balance, enhancing self-esteem through better relationships, work effectiveness, or self-confidence.
Biology: An MOS 68X needs a general science background for the satisfaction of military training requirements. A bachelor's degree in behavioral science is typical for the job, but the requirement may differ depending on unit needs and personnel policy.
General Science: A general education background is needed for the Department of Defense Medical Career Field. Medical knowledge is necessary to understand disease origin through an understanding of anatomy, physiology, and biochemistry. The MOS 68X must understand the influence of biological factors on behavior and how these factors relate to mental disorders. A MOS 68X uses his knowledge to evaluate treatments needed for patients. He needs information about training procedures, including case management or crisis intervention techniques for patients with suicidal or homicidal behavior. This MOS must be aware of policies for treatment options under medical, legal, and administrative guidelines.
Job Responsibilities
The Army Behavioral Health Specialist (MOS 68X) manages, directs, supervises, and coordinates USAREC health programs to include mental health counseling services. The MOS 68X leader will work alongside an individual's family members and/or caregivers to provide integrated behavioral health care that exceeds the expectations of their patients. These professionals are tasked with providing care that is sensitive to the personal needs of military families while at the same time maintaining operational readiness in order to meet mission requirements.
A few main responsibilities of MOS 68X are listed as below:
Assess and evaluate the patient or client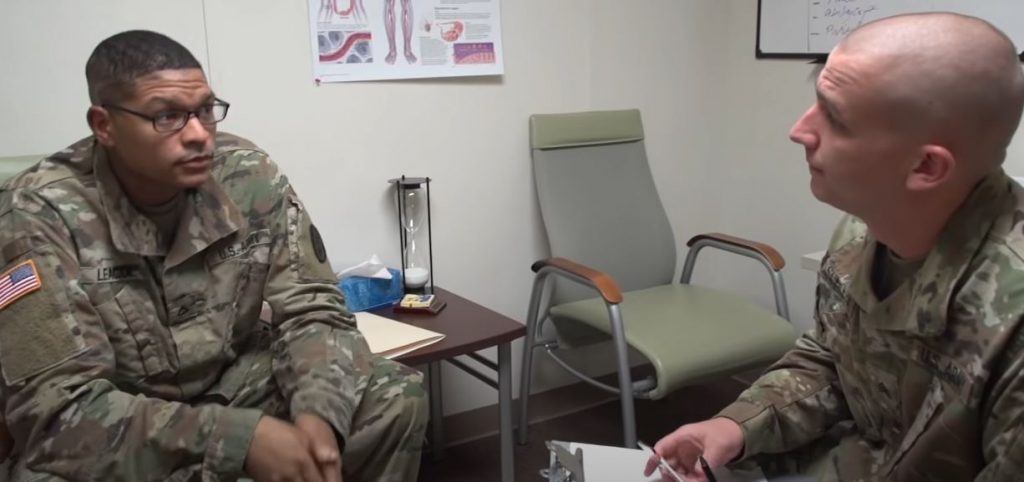 The Army Behavioral Health Specialist (MOS 68X) will conduct individual, group, and family counseling for enlisted Soldiers, warrant officers, and NCOs. These professionals will work to improve operational behavioral health for Soldiers in their assigned units by conducting assessments of the behavioral health status of the unit population. The Army Behavioral Health Specialist (MOS 68X) will be responsible for ensuring that behavioral health treatment plans are implemented in order to ensure that Soldiers receive the proper level of care. They must assess, diagnose and treat Soldiers with mental illnesses, substance abuse disorders, co-occurring disorders, and other psychological conditions. These professionals will also assess adults with developmental delays using methods such as cognitive testing or task analysis.
Provide Crisis Intervention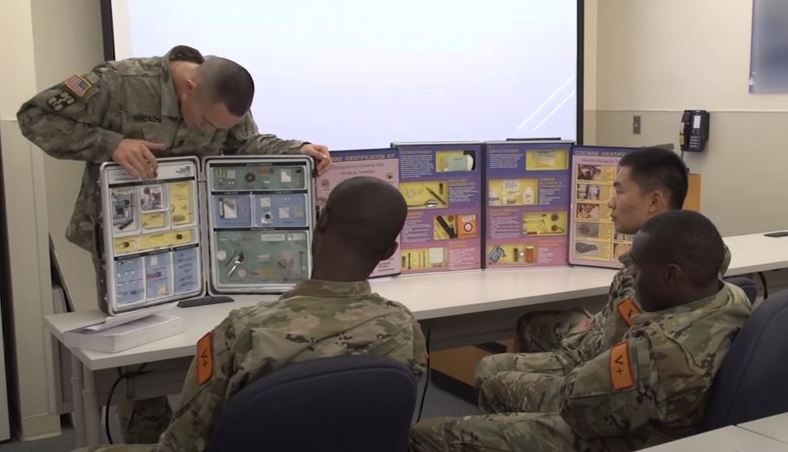 The Army Behavioral Health Specialist (MOS 68X) will provide crisis intervention for Soldiers, family members, and their caregivers. They will also provide consultation on the nature of different types of crises encountered by the military unit population. These professionals are responsible for providing proper documentation of incident documentation, crime reports, suicide assessments, domestic violence allegations, and other communications within the scope of their specialty. The Army Behavioral Health Specialist (MOS 68X) will assess prevention programs designed to reduce problems caused by substance abuse by providing training on drug abuse recognition and prevention programs. These professionals will also provide counseling services to Soldiers, their families, and caregivers in order to prevent drug and alcohol-related behaviors that may lead to domestic violence.
Know medical terminology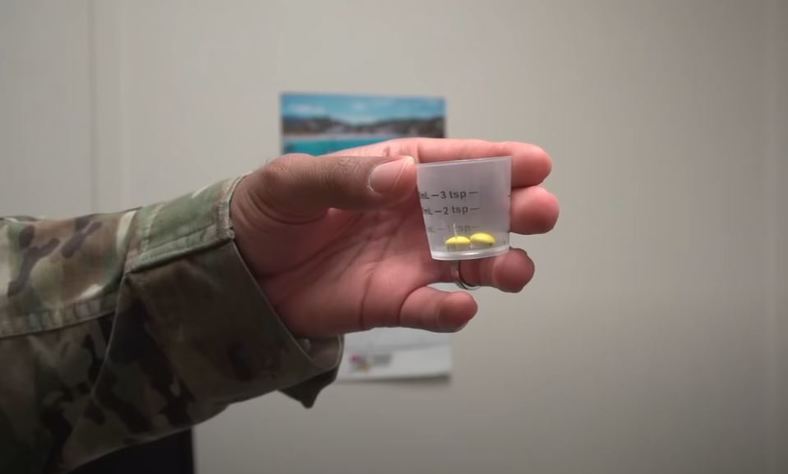 Necessary knowledge of medical terminology with the ability to carry out a differential diagnosis with proper documentation of findings. Must be able to properly document findings into Electronic Medical Record (EMR) or in writing. Must have the ability to provide healthcare that is responsive to the needs of soldiers, including but not limited to emergency medical treatment, preventive medicine, mental health counseling, and patient advocacy. Ability to identify signs and symptoms associated with behavioral disorders, stress reactions, and other human responses. Ability to identify and assist soldiers with coping strategies and stress management techniques.
Salaries
As in the Army, the salary depends largely on the individual's rank or time in service. Here is a list of Pay Grade, Rank, and Minimum Monthly Pay:
Private (E-1), Min Pay: $1785
Private Second Class (E-2), Min Pay: $2001
Private First Class (E-3), Min Pay: $2104
Specialist (E-4), Min Pay: $2330
Corporal (E-4), Min Pay: $2330
Sergeant (E-5), Min Pay: $2542
Staff Sergeant (E-6), Min Pay: $2775
Sergeant First Class (E-7), Min Pay: $3208
Master Sergeant (E-8), Min Pay: $4480
First Sergeant (E-8), Min Pay: $4480
Sergeant Major (E-9), Min Pay: $5473
Command Sergeant Major (E-9), Min Pay: $5473
Sergeant Major of the Army (E-9), Min Pay: $5473
Benefits
There are several benefits associated with MOS 68X:
Free Housing and food
The Army MOS 68X provides a wide variety of benefits, including housing and food allowances. Soldiers are eligible for the Basic Allowance for Housing (BAH). The BAH is paid into your bank account each month and will cover rent, utilities, furniture rental, and other miscellaneous expenses related to quarters. This allowance can be used to help offset any housing expenses not covered by the BAH, such as mortgage or interest payments on loans secured by Army-owned real estate.
Clothing Allowance
All enlisted active-duty soldiers and airmen receive a clothing allowance to replace clothing that is lost or damaged while in the service. The Clothing Allowance (C.A.) is paid into your bank account each month and will cover any necessary replacement costs for uniforms, work clothes, etc.
Medical and Dental
The Army MOS 68X provides a wide variety of medical and dental benefits, including mandatory health and accident coverage. Medical and dental coverage is obtained through the special Program. The Program offers a wide variety of medical and dental services at participating facilities where you can visit for routine checkups, routine hospitalization and inpatient care, and outpatient care. Service members' dependents may qualify for coverage too!
Paid sick time
Active-duty soldiers and airmen receive paid sick leave in the service, which is vital for physical, mental, and emotional health. The Soldier may use up to three days of sick leave for minor illnesses such as colds, flu, and upset stomachs. Paid sick leave may be used concurrently with any other paid leave time the Soldier is entitled to receive in accordance with applicable state and federal laws.
Vacation
Sick leave and annual leave earned as a Soldier or as an Officer may be used as vacation (vacation leave). Vacation hours earned as a soldier may be used for any purpose the Soldier desires, except those military obligations that require immediate retention on active duty, such as training at the Military Occupational Specialty course for a Soldier in a combat arms MOS. Vacation hours earned as an officer cannot be carried over to the next calendar year.
Tuition Assistance
The Army MOS 68X is eligible for Tuition Assistance (T.A.) to help pay for college courses. To qualify, the Soldier must be enrolled in a degree or certificate program at a qualifying institution. The tuition assistance courses must lead to an associate's or bachelor's degree or another credential such as a vocational certificate that will make the Soldier more valuable to the Army and U.S. society in general or improve the Soldier's performance of his or her duty assignments.
Job Opportunities
A few main opportunities of MOS 68X are listed as below:
Caseworker
The primary function of a caseworker is to provide support, instruction, advocacy, and referral services to military personnel in crisis or who are having personal issues. A caseworker may also provide primary mental health assessment and intervention services when needed. All of this has the ultimate goal of easing the stressors in their lives so they can continue excelling at their duties.
A social service assistant may be referred to as a social worker, but the role is similar to any other social worker. The Social Service Assistant assists families and individuals through a variety of means such as counseling, case management, and providing housing services. The social service assistant also works closely with military members so they can overcome their problems and lead happy lives.
Substance Abuse Worker
A substance abuse worker will provide care and assistance to those struggling with alcohol and/or other drugs. They can do this by using success plans or other methods that will help the members of the military see that they should not use or abuse these substances anymore.
Behavioral Disorder Counselor
A behavioral disorder counselor helps individuals with mental health disorders and/or developmental disabilities. This role is similar to that of a psychiatric technician. The main difference is that the behavioral disorder counselor may also deal with families and parents to help prevent problems and issues of their children.
Summary
Overall, MOS 68X is a great field. There are few things better than helping someone overcome difficult circumstances and work towards a positive future. Oftentimes these opportunities come from the military or government positions that hire people with disabilities or mental health disorders, but there are also positions available at private centers that provide therapy and counseling to those who need it. Therapists that work with this population must have a specialty in mental health care, which you get to choose at the end of your training. There are many jobs available for MOS 68X. These include psychotherapy offices, group homes, care centers for the physically disabled, rehabilitation centers, etc.
FAQs
What is Mos's behavioral health?
The medical field of behavioral health (MOS 68X) is a branch of psychology that deals with the mental and emotional aspects of people. It is an important part of the Army because it can have a major impact on performance.
What is 68X AIT like?
Army Behavioral Health Specialist AIT training lasts sixteen weeks and takes place at Fort Sam Houston, Texas. There are 14 courses to take during this time, including CPR/AED Training, Client Interviewing Techniques, Stress Management Techniques, Suicide Assessment, and more. Students will learn topics such as relationship violence prevention classes for officers and awareness about post-traumatic stress disorder (PTSD).
What does a behavioral health specialist do?
A behavioral health specialist is a person who has a medical degree and specializes in working with people around the military. They may work in a hospital, clinic, or gynecology office where they can help patients with their emotional problems.
The Army wants to add more mental health specialists to the teams because there are many times when officers, noncommissioned officers (NCS), and enlisted personnel need emotional support. The main job of a behavioral health specialist is to diagnose and treat soldiers that may have various types of mental issues such as depression and severe anxiety disorders. [It is important for this author to add that who is looking at the situation of MOS 68X "psychologists" or "social workers" (that newscasters and reporters try to point out as "mental health specialists" in articles, but in fact, they are not) vs. real mental health specialists must note that these so-called "mental health specialists" would not be able to handle a patient's case and provide proper and necessary treatment because since they lack a medical degree, their diagnoses would be incorrect and not properly treated.]
How much does a behavioral health specialist make in the Army?
The average base pay for a behavioral health specialist is $45,000. This is based on Bureau of Labor Statistics (BLS) data as of June 2017.
How long is AIT training for 68x?
AIT training takes approximately 17-20 weeks. As an AIT student, you will be given access to computers that will help you research information. You will also be studying manuals and different types of videos that provide an in-depth view of certain topics. After graduating, you will receive your unit specialty badge and your MOS 68X certification card to replace the previous MOS 67B "psycho-physics" card.