If you are just your first mountain bike (MTB) beginner or a road cyclist who wants to try the thrills of hitting the ground and going off-road, there are a lot of things you should know before deciding which MTB to buy. So, let's check out our guide and tips on how to buy your first mountain bike.
8 Tips on How to Buy Your First Mountain Bike
Get the right size
The first and most important thing to make you find your beginner mountain bike is choosing the right size. However, you should not always rely on the size stated in the description. In fact, lots of models have seat tubes that are shrinking while the frames are longer.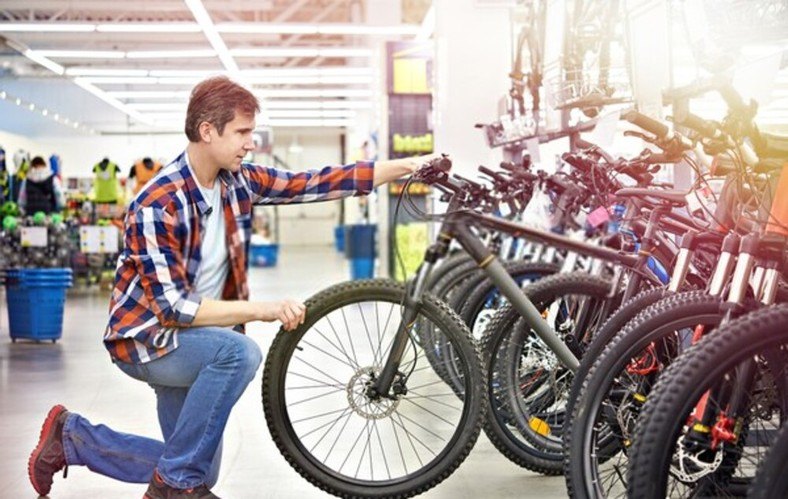 So, you need to find a mountain bike size that just fits you right. There are some features you can look for to ensure this fit. The first thing is the distance between the saddle and bars. The second feature to look for is the length from the crank center to the mid-head tube. You should know that it is completely normal to go longer with a mountain bike than with a road bike. 
A long triangle in the front will place the bike's axle forward, allowing you to grip the handlebar more easily without the risk of going straight through the bars. Moreover, this design will help you climb up mountains by keeping your front wheel in place.
Having said that, make sure that the distance mentioned above is not too long. Just a few centimeters is enough. Besides, you can go for bikes with short seat tubes because they tend to provide better standover and more room for maneuver. Nevertheless, ensure that you still achieve the maximum padel height without excessive stretching of the seat post.
Pick a suitable wheel size
After getting the right size of your mountain bike, the next thing to look for is the wheel size. The two most common wheel sizes of MTB are 27.5in (usually for downhill and trail) and 29in (usually for trail and XC).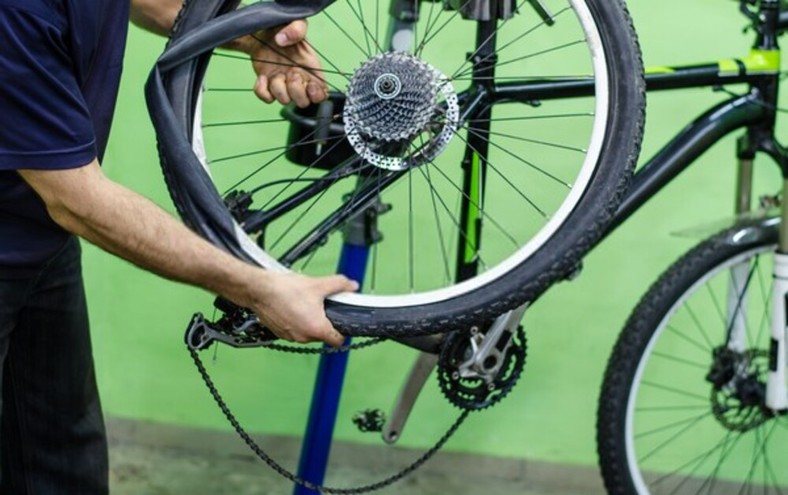 It seems to be evident that 29in MTB will become more popular in the next several years because of its strong yet lightweight design. More importantly, it usually has an appropriate frame and tire.
Depending on your need, you can opt for any type of wheel size. However, you should remember that bigger hoops are more suitable for those who ride a lot, and smaller ones will be a great option for smashing trails. While plus sizes can really benefit hardtails, they tend to be a bit sensitive to tire pressure. Therefore, you should consider this before making the final decision.
Opt for a hardtail or full suspension
The fact is that the rear suspension, bearings, and additional manufacturing complexities of full suspension will cost you more. Therefore, you are likely to get better specifications of other parts if you choose a hardtail rather than a full-suspension one while paying the same price. More importantly, you don't need to maintain your bike frequently and have more minor problems to deal with. This is a huge plus for those who are new to mountain bikes.
On the other side, full-suspension mountain bikes are now more sophisticated than before. As a result, they will give you more advantages than their disadvantages. But there is a myth you should know and avoid, which is that you don't need to learn on a hardtail MTB before you own a large bike. This is not true, and it is all about your preference and budget also.
Don't obsess about a bike's weight
In fact, the weight of a bike is really important. However, strength is much more crucial when it comes to mountain bikes and off-road. If your bike's frame is too flimsy, your speed will be significantly decreased due to the random rocks, roots, and trails. These things can grab you from any direction, making it harder for you to steer, turn or control your bike.
So, make sure your bike is heavy and strong enough so that it can improve your confidence and steering accuracy. But, there is no need to obsess about the weight. Just make sure all parts are strong and stiff, which creates an overall heavy-duty frame.
Beware of the flashy added components
Don't be fooled by a beautiful derailleur. It is true, but you should know that these parts are often well-equipped to increase the opportunity of selling bikes. A high-quality derailleur is crucial, and so are the cranksets and shifters. If they are made of low-quality materials, they will be very heavy, more rudimentary, and not worth paying extra for such components. Instead, you can take into your future upgrade plans later on.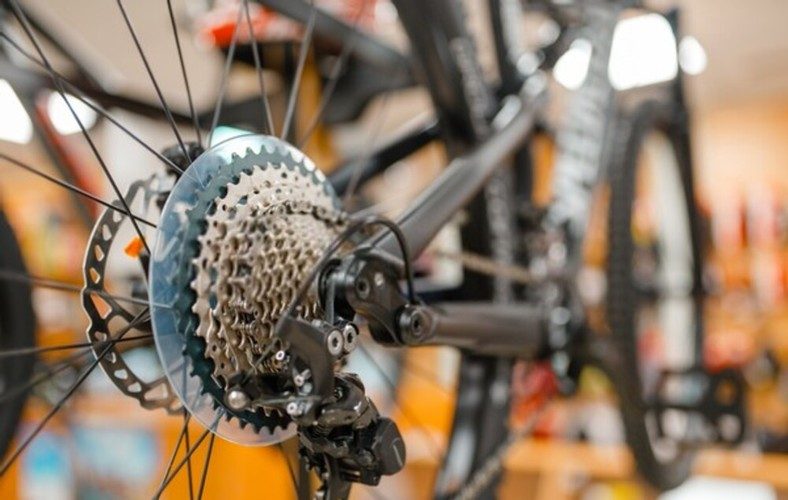 Focus on suspension quality, not quantity
The next thing you should check is the suspensions and forks. You can check them out on the official website of the manufacturer to get the precise models. It is completely normal for those who don't know that the original equipment units are not always the same (usually lower), especially when you buy them from similar aftermarket ones. It is better to invest in high-quality damping and a good air spring than spending your money on other parts.
Give priority to the future-proof design
You might not want to invest a large amount on your first mountain bike then see it is outdated. You can check the current shaft diameters, lower brackets, seat-post diameters; you can see that they are increasingly changing into smaller ones, for example. So, you should check out which mountain bike trends are currently popular and will continue to be trendy in the coming years. This way, you can still use your first MTB bike.
Don't spend all your money
When deciding to ride a mountain bike, you will need to invest more gear rather than only the bike. Therefore, you should not spend all your budget. Some extra things you should buy include a helmet, a backpack, glasses, front and/or lights for your bike, a bottle holder, etc.
In addition, you can need new or extra tires to make sure they fit your terrain or just in case the old one is damaged. What's more, customizing your bike is a thing that lots of riders will do after buying their favorite one. So, consider keeping some of your budgets back for the future upgrade.
Related mountain bike reviews:
Different Types of Mountain Bikes
Below are some tips on how to buy your first mountain bike. However, you can read the following part to understand more about this amazing bike. It will help you know different types of mountain bikes and their key features. From that, you can have a deep understanding and know which model will fit you best.
Trail MTB Bikes
Trail riding is considered one of the most popular biking styles. This is because it has no basis for any particular type of racing. If you are the kind of person who loves riding a combination of declines and climbs, then this will be a perfect style for you. Mountain bikes in this category usually draw attention to efficiency, overall weight, and also fun.
Key specs: 12-14 cm of suspension travel; 67-69° head angle.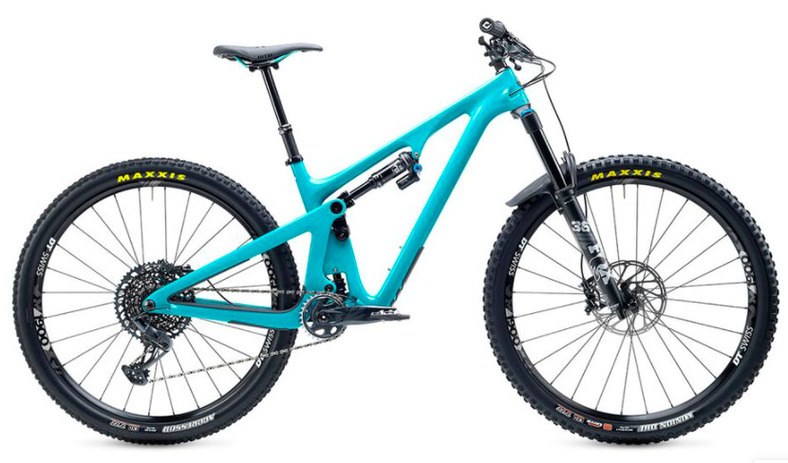 Note: suspension travel indicates how much movement that a suspension system is, and it is typically measured between a bike's front and back suspension. Head-tube angle, also known as a head angle, refers to the angle that is the formation between the head tube and the ground.
Cross-Country MTB Bikes
When it comes to cross-country bikes, it is usually about fast riding with a focus on climbing abilities. The distances are always different, which are usually from several miles. Cross-country mountain bikes will place emphasis on low weight and effectiveness. These models will be a great option for those who are looking for a racier ride when on your regional trails or want to be on a competitive race with your friends.
Key specs: 6-10 cm of suspension travel; 70-71° head angle.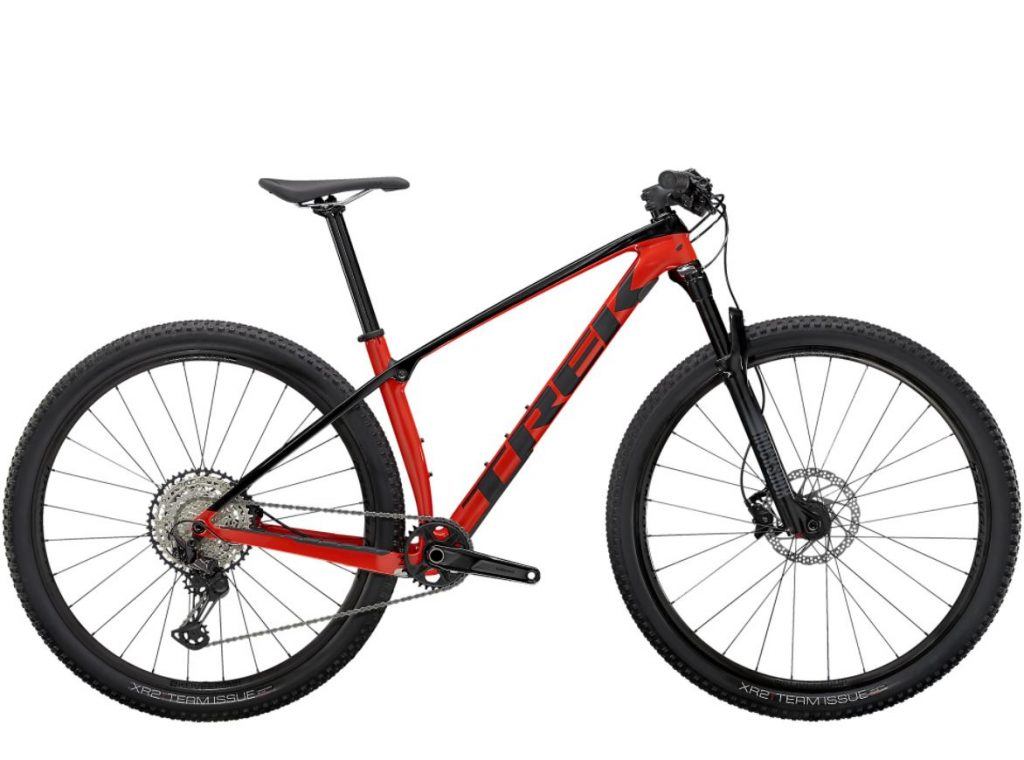 Fat-Tire MTB Bikes
As their name implies, fat-tire MTB bikes come with oversize tires that can range from 3.7 to 5.0+ inches in width. Therefore, these bikes will provide you with perfect grip and traction, typically when you are riding on sandy or snowy roads. They will be a good choice for beginners because the large tires allow you to cross rough terrains.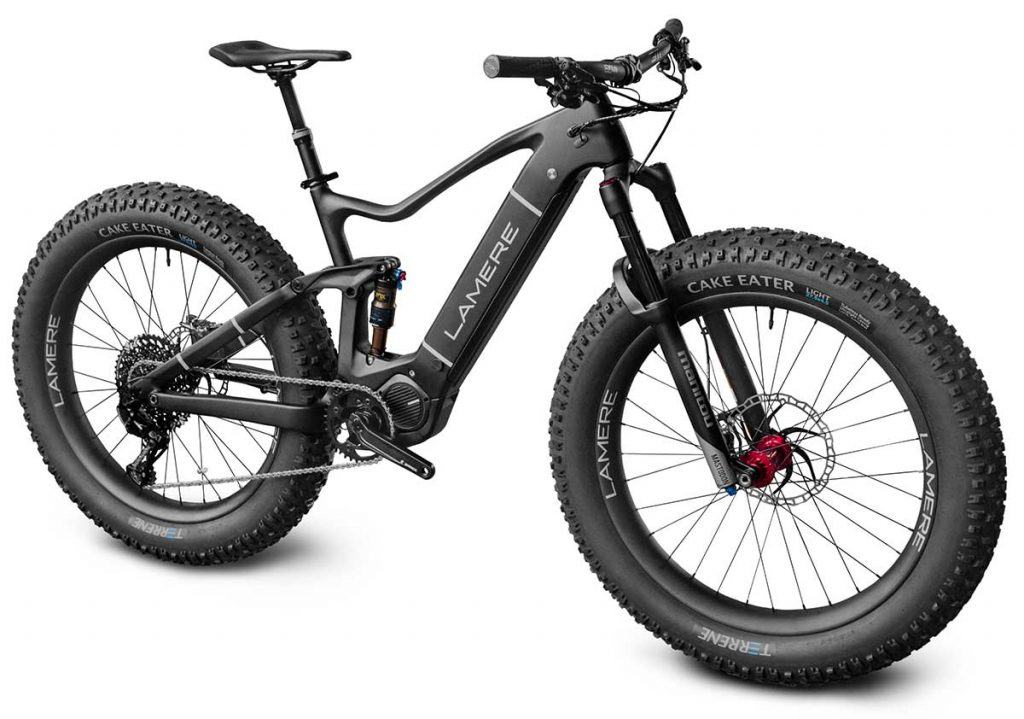 All-Mountain MTB Bikes
To put it simply, all-mountain MTB bikes are typically designed to let riders cross all kinds of mountains. It is just like you are riding your bike on a trail with larger leg-burning climbs, more terrifying slopes, and more specialized features – both natural and artificial. These models are typically made to function well on steep declines while still being lightweight and agile enough for uphill pedaling.
Key specs: 14-17 cm of suspension travel; 65-68° head angle.
Downhill MTB Bikes
Downhill MTB bikes are also known as park bikes because they are popularly used at parks. They usually come in large and tough construction. And cyclists always wear full-face helmets and armor to protect themselves when encountering jumps, stone gardens, wooden ladders, etc.
Key specs: 17-20+ cm of suspension travel; 63-65° head angle.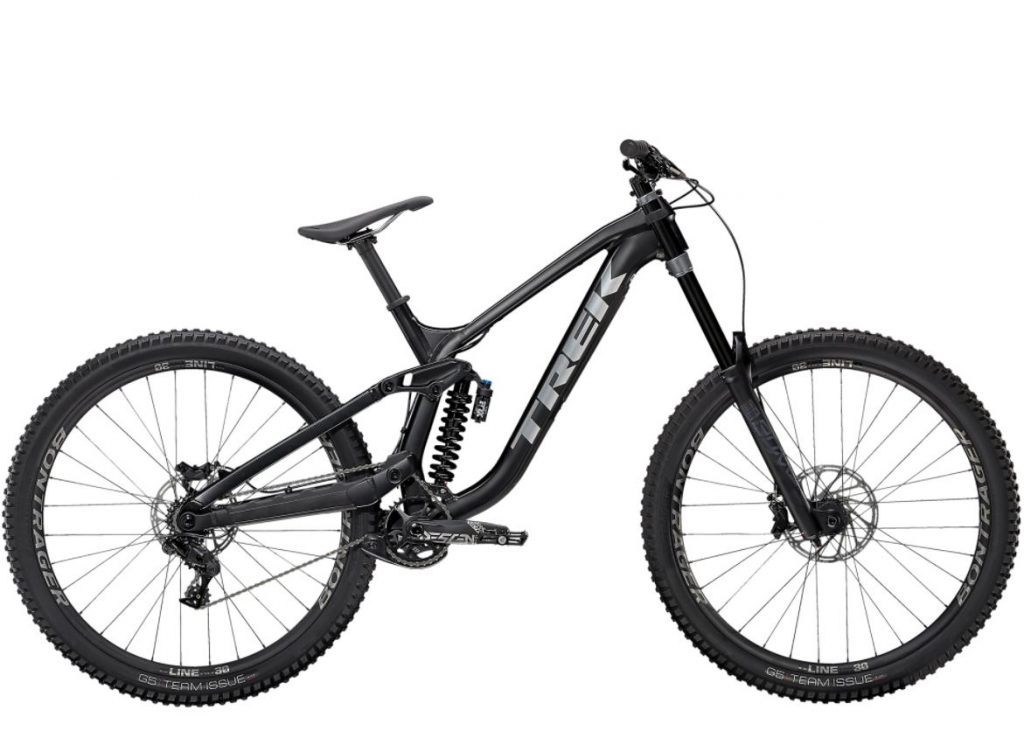 Key Features of Mountain Bikes
The two most important factors deciding the terrain type that your MTB bike can handle are wheel diameter and suspension type. In addition, you might need to pay attention to other features such as the numbers of gears, frame construction or material, brake type when buying your first mountain bike.
Without any further ado, let's take a look at the following part to know the details.
Types of Mountain Bikes' Suspension
Rigid suspension: Rigid mountain bikes are not really popular because they don't have any type of suspension system. This, as a result, makes it much easier to maintain. They are also cheaper than other types. However, almost all riders prefer MTB bikes with suspension because it provides them with better comfort.
Usually, fat-tire mountain bikes are rigid because the large tires and low tire pressure offer all the splosh necessary to absorb shock, bumps, and impacts on the trail.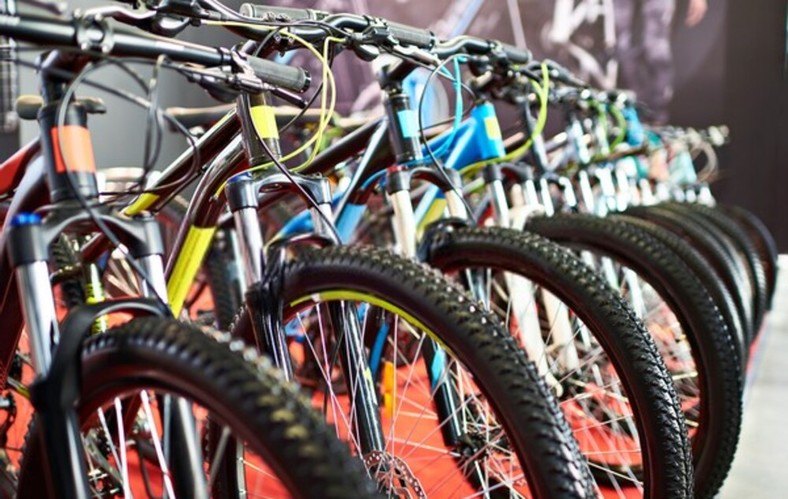 Hardtail: Hardtail mountain bikes are the one equipped with a suspension fork in the front. And its main purpose, as you might all know, is to absorb bumps on the bike's front wheel. Front suspension models are usually cheaper than full suspension ones because they don't offer rear suspension forks. They also feature fewer moving parts. So, you don't need to maintain them too regularly.
Off-road and cross-country racers often focus on the bikes with rear suspension forks because these bikes allow more direct transmission between the pedal stroke and the back tire. These models are also a good choice for all-mountain trails. You don't need to invest too much in this kind of bike, and also no need for regular maintenance. However, they will not be a great option for serious downhill trails.
Full suspension: The last type is full suspension, which might offer a wide range of variations. However, the most common ones are the front and rear suspension forks. Their main purpose is also to absorb the shock and impacts of the trail you are riding. Since it is equipped with full suspension, it can significantly decrease the impact on you, typically when you are riding on rough terrains. It can also increase traction, allowing you to have a more enjoyable ride.
Having said that, full-suspension MTB bikes are not always perfect since they might require extra energy when climbing uphill. Therefore, almost all available full-suspension bikes feature the ability to lock out the back suspension fork to provide riders with greater power transmission and better climbing ability.
Wheel Sizes of Mountain Bikes
26 inches: In the past few years, 26-inch mountain bikes are the most common model. They can even be considered the standard wheel size of mountain bikes during that time. While they are still available right now, there are more popular and better options for you, such as 27.5 inches and 29 inches.
27.5 inches: 27.5 inches are seen as the best combination of 26 inches and 29ers mountain bikes. They are more flexible than 26 inches to help you roll over different types of terrains easily. Moreover, they are more navigable than 29ers. You can find 27.5-inches on both hardtail and full-suspension mountain bikes.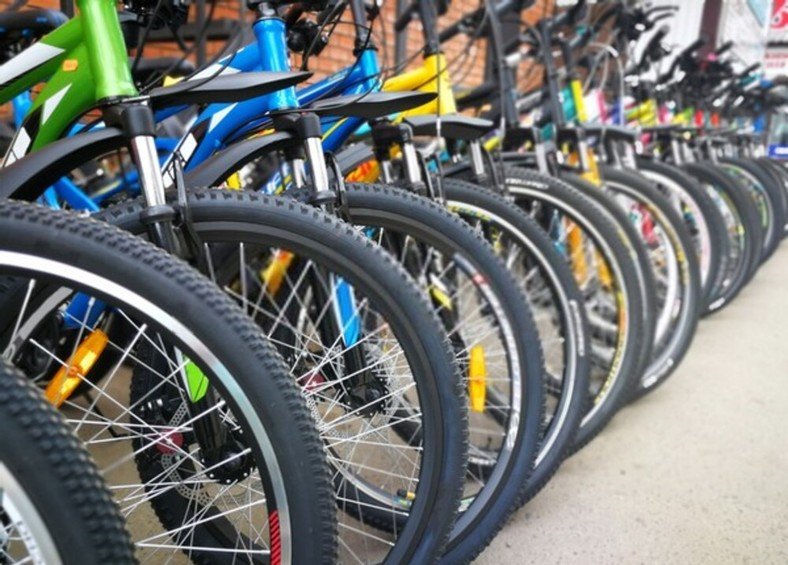 29ers: MTB bikes with 29ers have 29-inch wheel sizes. Because of this feature, they might accelerate a little bit more slowly than the two previous types. However, once you start moving, you can beat a lot of harder, rougher terrains much more easily than bicycles with 26-inch wheels.
Since these wheels can roll over trail barriers and retain momentum much more straightforwardly, they will be an ideal option for long rides. Therefore, they have become one of the priorities for anyone looking for cross-country riding. You can easily find this type in full-suspension, front suspension fork, and even rigid MTB bikes.
27.5+ inches: Besides three popular types of wheel sizes, you can also find 27.5 inches. These wider tires will provide you with better comfort while riding. What's more, they can decrease rolling resistance significantly.
24 inches: This type is usually designed for children because they are more suitable for the short legs of kids. Therefore, they are less costly than adult MTB bikes and also have more basic components. In general, this wheel size is great for children from 10 to 13 years old. Having said that, it hugely depends on the kid's size rather than their age.
Frame Materials of Mountain Bikes
The frame of a mountain bike is very important because it affects a bike's weight, lifespan, power, riding experience, and price. There are different types of materials used to make MTB bikes, but the most popular one of aluminum alloy. This type of material is lightweight while still rigid enough to make the bike durable and strong. Some high-end models offer much lighter aluminum alloy frames because they put a lot of effort and money into picking materials, design, and manufacturing procedures.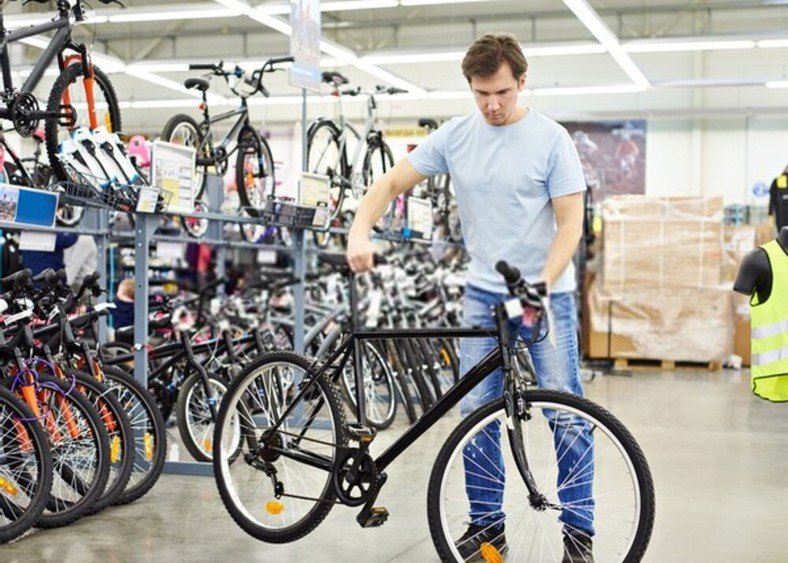 Other common frame materials are steel, carbon fiber, and titanium. Steel is less expensive while still sturdy enough and provides riders with a smooth riding experience. However, it is slightly heavyweight for an MTB bike. Carbon fiber is considered the second popular material to manufacture MTB bikes because they offer lightweight and strength. Nevertheless, they are relatively high-priced due to their labor-intensive manufacturing requirements. Titanium seems to be the less common one because it is very expensive to manufacture even though it is super strong and lightweight.
Gears Types of Mountain Bikes
The number of front chainrings multiplied by the number of the chain wheels on the bike cassette will decide the number of an MTB bike's gears. It will be ranging from a single-speed type to 30 gears and up. When you get involved in multiple combinations of chainrings and gears, it will become more complicated.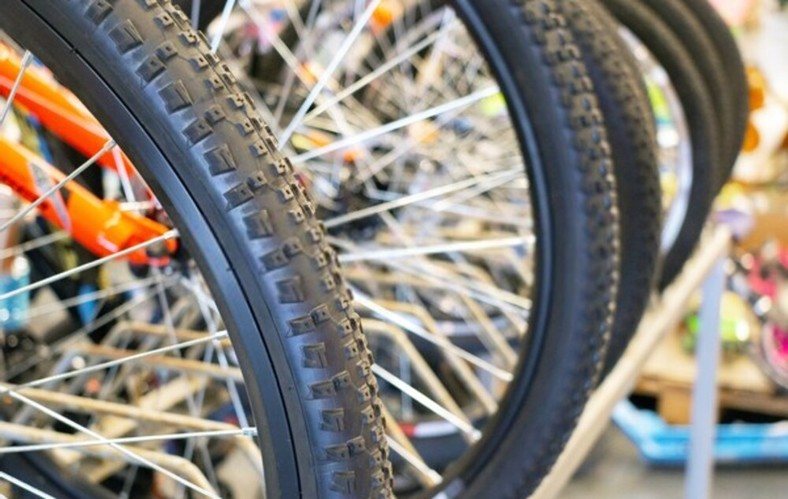 However, all you need to consider is to focus on the terrain you will be riding your bike and your fitness level. If you usually ride uphill and many steep descents, and you are not really familiar with that, then an MTB bike with more gears will be better for you. But if you just ride your bike on flat terrain or once you get used to your bike, you might need fewer gears to be able to pedal uphill. This is also one of the factors making your bike lightweight.
Just remember that you can completely adjust your bike gears, so you don't need to take it into account when looking for your first MTB bike.
Types of Mountain Bikes' Brakes
It seems that all available bikes offer disc brakes instead of rim brakes. However, rim brakes are still used in mountain bikes; typically, those who are in entry levels will find them useful.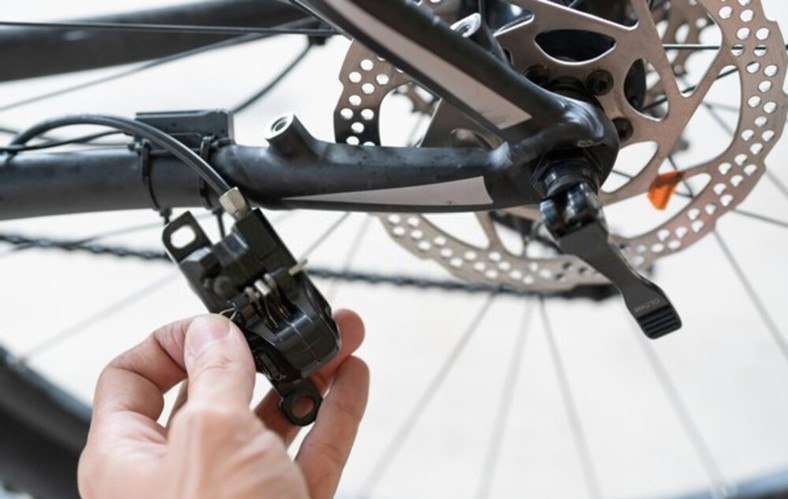 Disc Brake: This brake style has brake pads gripping onto the brake motor attached to the wheel axle. They come in two types: mechanical and hydraulic disc brakes. The first type requires manual adjustment when the pads are worn out. On the other hand, the second one provides more exact and stronger braking power. It also requires less finger effort, and it can also adjust the brake pad when it is worn out on its own.
When compared to mechanical disc brakes, hydraulic disc brakes are more stable in almost all road conditions. Typically, they offer outstanding performance in steep and wet trails. They are also far cheaper to change a worn rotor than the entire wheel. You will also feel less fatigued because they don't require lots of finger strength.
Having said that, they also have their own disadvantages. For beginners, it will be more challenging to check the pad wear situation and replace work pads. They are also more costly to maintain.
Rim Brake: Some entry-level MTB bikes offer rim brakes. They have pads gripping onto the rims. When compared to disc brakes, they also have their own pros and cons. In terms of advantages, they are cheaper and easier to check out the worn pads. You can also replace that pad more straightforwardly.
However, the weakest point of this brake style is that it will gradually wear out the rim. As a result, you will have to replace the whole wheel rim. It also seems to be less efficient in muddy or rainy trail conditions. Furthermore, it provides you with less strong stopping power. You also need to use more finger strength to brake.
Mountain Bike Fit
An MTB bike that fits you well is the one that is suitable for your height, meets your riding style, and offers you enough flexibility. It allows you to handle situations on the trail better and allows you to deal with more difficult and technical rides better.
Mountain bikes usually come in standard sizes, including S, M, and L, and different brands often offer the same sizes. Usually, a suitable bike size will correspond to your height. You can easily find the size chart on the website of the bike manufacturers. If you are in between sizes, you should opt for models with smaller sizes because they tend to be easier to create sizing accommodations with a bike with smaller frames rather than the one with bigger sizes.
Mountain Bike Maintenance
If you are a beginner, you can ask the shop to adjust the suspension to make sure it is suitable for your body weight. When it comes to the maintenance of mountain bikes, it is very important to have bare essentials so that you can repair and maintain your bike in an emergency. Those things include spare tubes, tire levers, patch kits, etc.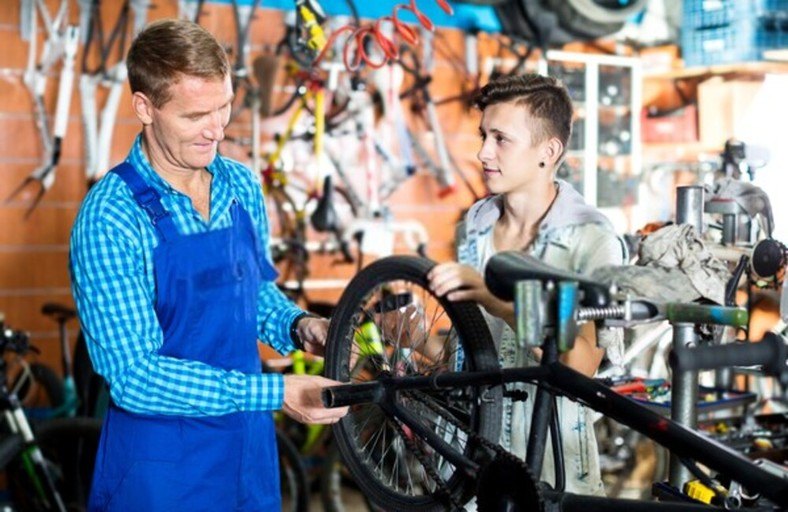 FAQs
When you first look for your mountain bike, there must be lots of things you didn't know. Choosing the wrong one not only wastes your money but also makes it more challenging for you to get used to it. So, in this part, you will find answers to some of the most popularly asked questions relating to tips on buying your first mountain bike. Let's have a closer look.
How much should I spend on my first mountain bike?
At the lowest level and budget, you can spend around $1000 on a mountain bike. And this is usually about the hardtail MTB bikes. If you want a full-suspension MTB bike, you should spend about $1000 more to get a high-quality model. However, you can completely buy a hardtail bike at a lower price by asking the manufacturer or seller to remove some unnecessary parts that you might not need, at least during that period.
Should I get a 27-inch or 29er for my first mountain bike?
If you are going to ride your mountain bike on roads having lots of trails that require slowdowns and acceleration through narrow turns and short hops, 27 inches will be an ideal option for you. 27-inch MTB bikes are also more lightweight than 29ers; therefore, they are easier to spin and faster to accelerate.
Is a lighter mountain bike better?
The short answer is yes. As you might all know, mountain biking requires a lot of pedaling up and down hills. You are riding against gravity each time going up hills. Hence, a lighter mountain bike will allow you to climb much easier. Furthermore, lighter MTB bikes can help your brake and suspension systems work more effectively when going downhills.
What height is a 29er mountain bike suitable for?
29er mountain bikes are suitable for those with a height of 5'6'' or taller. If you are shorter this height, you might not enjoy the natural riding position. This might affect your riding experience and can result in discomfort and back pain. It is also harder for you to handle your bike in challenging situations.