If you're looking for a job that will take you all over the world, where your work assignments can range from combat to peacekeeping missions, and you have a keen interest in Military Logistics, then an Army Cargo Specialist might just be the perfect fit. The Army Cargo Specialist (MOS 88H) is responsible for performing administrative and clerical tasks to ensure the timely and efficient assembly, storage, issue, maintenance, and distribution of supplies for both ground and air cargo operations. This article will provide further information on MOS 88H.
MOS 88H Requirements: Qualifications and Skills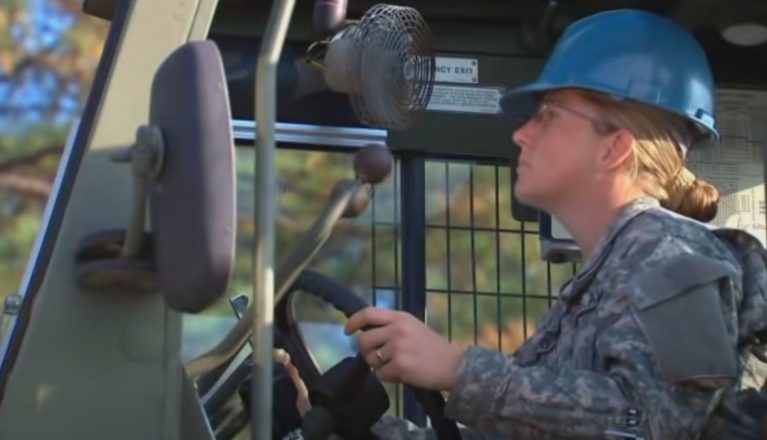 In order to become MOS 88H, there are a few requirements you need to satisfy:
Qualification
Applicants should be GED graduates. ASVAB scores must be valid at the time of application to qualify for consideration. To be a MOS 88H, applicants will undergo rigorous training, including the U.S. Basic Combat Training for 10 weeks and Advanced Individual Training (AIT) for 8 weeks.
Interest in business mathematics
The Army National Guard cargo specialist (MOS 88H) is responsible for performing mathematical calculations related to the safe handling of cargoes. Many Army Cargo Specialists do the math involved in managing cargo shipments and inventory control. This position requires the ability to quickly compute weights, dimensions, and quantities using various conversion factors. It covers topics such as financial management, ratio and proportion applications, forecasting economics, logistics management, and more.
Heavy Machinery experience
The Army doesn't only need people who know how to work with numbers; they also want personnel who know their way around heavy machineries such as forklifts and tow trucks. The chance of having this kind of experience is pretty high for anyone with knowledge in construction or driving large vehicles such as road construction equipment or large trucks.
The heavy machinery field includes heavy equipment and tracked and wheeled vehicles, such as bulldozers, graders, scrapers, and backhoe loaders. Heavy equipment operators maintain and repair these machines in support of military operations worldwide. These workers are responsible for the operation of these machines to construct roads, airfields, buildings, or other structures in connection with various projects.
Interest in working in the following locations
The Army prides itself on being able to move troops and supplies to where they are needed most. For this reason, Army Cargo Specialists often find themselves working at locations such as airports, seaports, and ocean beach terminals. Interest in Airports:
Airports: They play an important strategic role in getting troops and equipment where they are needed the most. This position requires you to understand airport procedures and how they work. Army Cargo Specialists with an interest in working at airports know how important it is to keep them operational at all times. They also understand the importance of keeping these facilities secure when not under public operation.
Seaports: The Army depends on seaports for its cargo transport. This MOS is ideal for those who want to work at ocean beach terminals, seaports, or bridges. Because of this, they are very important to the military. For these reasons, the Army takes great care in protecting and operating them.
Ocean Beach Terminals: There are many ports along America's shoreline that the military uses every day to move supplies and equipment. Because of their importance, seaports and ocean beach terminals are often kept secure by armed patrols 24/7; unskilled laborers would be unable to handle security issues like this.
Physical work requirement
Cargo shipping is mostly physical labor; forklifts, trucks, and other large vehicles might be involved as well. There is also the chance that some cargo handling could be done manually. In these cases, you need to be able to handle large objects, scale walls and barriers and move heavy loads. You must force yourself to remain in good shape; Army Cargo Specialists can expect frequent physical activity since they will regularly be required to work long hours.
Job Responsibilities
The Army Cargo Specialist (MOS 88H) is responsible for picking up and transporting cargo that includes vehicles, equipment, supplies, and other materials. The Soldier will use the assigned vehicle to load and unload vehicles according to established procedures. They also ensure that each item designated for transport has the proper markings on it, including identification number, destination, weight capacities, handling requirements (palletized or unit loads), and other pertinent information. They will be responsible for making sure that items are adequately secured in their vehicle before departing the storage location to prevent damage during transit.
Additionally, the role requires the Soldier to plan logistics, facilitate the transfer of cargo with his fellow members of military working parties with various commanders during movement by land, air, and sea. MOS 88H must also be able to safeguard material with his weapons system, including small arms weapon systems such as pistols or rifles that he carries into rare situations where he does not have access to personal weapons storage areas or armory vaults. This MOS also requires planning, organizing, and managing the movement of goods in combat areas. The MOS 88H performs all of these functions with his fellow soldiers in order to ensure that these materials are protected by this security force which is part of the special ops force.
Inspect, count, and document cargo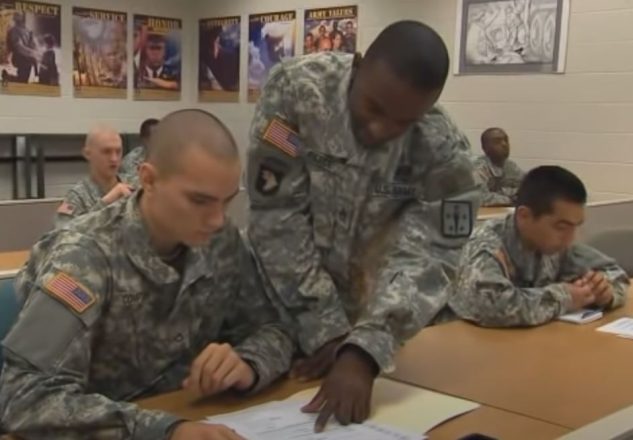 MOS 88H has the job of loading and unloading cargo for military operations. Inspecting incoming supplies means that they're not damaged, which may save lives in combat. When you are on ops, you can expect to be on your feet for many hours at a time, so the best MOS 88H have are flexible enough to adjust their physical fitness requirements by adding cardio work during their daily training. This includes checking for hazardous cargo, verifying contents and quality of containers, making sure each item has its own manifest number, identifying damaged items and recording any damages, keeping track of inventory planning by inspecting shipping documentation.
Operate winches, cranes, and forklifts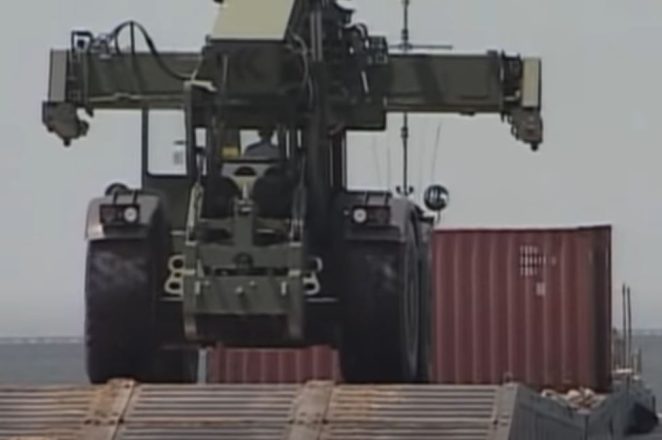 MOS 88Hs are responsible for operating and maintaining a variety of machinery to move cargo during loading and unloading. They use different machinery depending on their location. In theater areas, MOS 88Hs will use large cranes to lift heavy equipment, while in theater areas, they will operate forklifts to move equipment. In garrison areas, MOS 88Hs must use foot rollers to move supply equipment through supply roads. Another example might be when a military unit needs to use a winch or crane to lift equipment up into an aircraft over rough territory. MOS 88H operations will also operate cargo lifts in ships at sea or maintain them during repairs.
Create load plans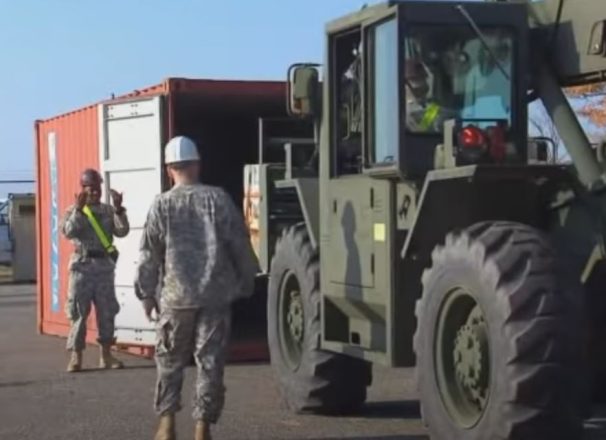 You will need to create detailed documents that tell the transportation staff how to load the cargo. These documents are called load plans. They include information about what items are being loaded where on the transport. These load plans must be accurate so that the transport does not break while in transit or while being unloaded After a drop location has been established, the Army Cargo Specialist uses a load plan and satellite imagery to prepare a route that will take cargo from point A (the first drop location) to point B (a second drop location).
Salaries
As in the Army, the salary depends largely on the individual's rank or time in service. Here is a list of Pay Grade, Rank, and Minimum Monthly Pay:
Private (E-1), Min Pay: $1785
Private Second Class (E-2), Min Pay: $2001
Private First Class (E-3), Min Pay: $2104
Specialist (E-4), Min Pay: $2330
Corporal (E-4), Min Pay: $2330
Sergeant (E-5), Min Pay: $2542
Staff Sergeant (E-6), Min Pay: $2775
Sergeant First Class (E-7), Min Pay: $3208
Master Sergeant (E-8), Min Pay: $4480
First Sergeant (E-8), Min Pay: $4480
Sergeant Major (E-9), Min Pay: $5473
Command Sergeant Major (E-9), Min Pay: $5473
Sergeant Major of the Army (E-9), Min Pay: $5473
Benefits
There are several benefits associated with MOS 88H, including medical insurance, paid sick time, vacation time, free housing and food, as well as tuition assistance:
Medical Insurance
The Army MOS 88H provides a wide variety of medical benefits, including mandatory health and accident coverage. Medical coverage is obtained through the special Program. The Program offers a wide variety of medical services at participating facilities where you can visit for routine checkups, routine hospitalization and inpatient care, and outpatient care. Service members' dependents may qualify for coverage too!
Paid sick time
Active-duty soldiers and airmen receive paid sick leave in the service, which is vital for physical, mental, and emotional health. The Soldier may use up to three days of sick leave for minor illnesses such as colds, flu, and upset stomachs. Paid sick leave may be used concurrently with any other paid leave time the Soldier is entitled to receive in accordance with applicable state and federal laws.
Vacation Time
Sick leave and annual leave earned as a Soldier or as an Officer may be used as vacation (vacation leave). Vacation hours earned as a soldier may be used for any purpose the Soldier desires, except those military obligations that require immediate retention on active duty. Vacation hours earned as an officer cannot be carried over to the next calendar year.
Free Housing and food
The Army MOS 88H provides a wide variety of benefits, including housing and food allowances. Soldiers are eligible for the Basic Allowance for Housing (BAH). The BAH is paid into your bank account each month and will cover rent, utilities, furniture rental, and other miscellaneous expenses related to quarters. This allowance can be used to help offset any housing expenses not covered by the BAH, such as mortgage or interest payments on loans secured by Army-owned real estate.
Tuition Assistance
The Army MOS 88H is eligible for Tuition Assistance (T.A.) to help pay for college courses. The Soldier must be enrolled in a degree or certificate program at a qualifying institution. The tuition assistance courses must lead to an associate's or bachelor's degree or another credential such as a vocational certificate that will make the Soldier more valuable to the Army and U.S. society in general or improve the Soldier's performance of his or her duty assignments.
Clothing Allowance
All enlisted active-duty soldiers and airmen receive a clothing allowance to replace clothing that is lost or damaged while in the service. The Clothing Allowance (C.A.) is paid into your bank account each month and will cover any necessary replacement costs for uniforms, work clothes, etc.
Job Opportunities
A career with the United States Army offers many opportunities for success. The MOS 88H, or Army Cargo Specialist, is one of those opportunities that includes deployment around the globe, extensive training to stay current on changing security threats and technology, world-class healthcare benefits through TRICARE Plus, and competitive pay. There are several job opportunities available for MOS 88H:
Truck operator
A truck operator is a person who operates a truck over the road. The truck driver can be considered the most important member of any shipping operation or shipping company. Truck drivers are required to be qualified and certified in their specific type of vehicle for load hauling and freight havers. These tasks can range from hauling dry goods and light cargo to liquids and heavy equipment and materials, such as petroleum-based products or turbine parts. The major tasks associated with trucking are; operating the vehicle, maintaining it physically to ensure safety, maintaining the fleet of trucks, planning routes, and determining maintenance requirements for various parts of the trucking fleet.
Industrial worker
This career involves working in an industrial environment that consists of potentially hazardous chemicals and/or material handling activities. Mechanically operating heavy machineries such as cranes and forklifts or using hand tools such as hammers or paint sprayers may be required in these jobs also. They also work with others on the jobs themselves by performing group maintenance tasks.
Material handler
Material handlers are responsible for moving materials such as supplies such as chemicals, groceries, and mail through a manufacturing facility. They work with materials such as wood, plastic, or metal and use forklifts and other mechanized equipment to move these materials through the manufacturing process.
Logistics Coordinators
Logistics coordinators use computers and databases to track and manage supply chain operations. They may monitor the inventory of incoming supplies and outgoing products. They also order necessary materials, such as office supplies and raw materials. Logistics coordinators may use software such as Microsoft Windows and Microsoft Office to work with these systems.
Cargo checker
Cargo checkers ensure the accuracy of freight bills, ship manifests, and bills of lading on transport shipments. Cargo checkers also examine cargo to ensure it is acceptable for shipment as agreed upon by the sender and receiver.
Procurement Clerks
Before supplies, vehicles, or other items are purchased for combat or humanitarian operations in Iraq or Afghanistan; they must be considered by military officers. Procurement clerks then verify that everything is suitable for use in combat zones. Many procurement clerks work in government agencies, but they often find themselves in the private sector as well. Procurement clerks help departments and agencies to create and maintain their procurement records and inventories.
They also manage the logistics of ordering materials for organizations by storing and distributing them to their designated location. Other duties that procurements clerks might engage in include purchasing goods or services on behalf of an organization; reconciling purchase records; organizing or compiling inventories; compiling reports, such as cost-benefit analyses; interviewing prospective vendors for a tender process; analyzing quotations from vendors; conducting spot checks on suppliers when doing business with them for the first time
Transportation managers
Transportation managers work in either the air freight or trucking industries. They oversee all aspects of transporting goods via plane or vehicle to make sure they arrive on time. Transportation managers in the air freight industry tend to work for airlines, where they oversee the entire shipping process from beginning to end. Many works at airports and must be familiar with customs and international regulations, as well as government regulations and taxes. Some may specialize in one area, such as sales and contracts or customer relations.
Airfreight transportation managers may also work with customers who need help creating shipping solutions that best fit their goals and budgets. They often conduct research to find the ideal methods of shipping goods overseas or over long distances within the United States. Transportation managers use computer software such as email and spreadsheets for record-keeping purposes.
Summary of MOS 88H
MOS 88H, Army Cargo Specialist, is the most common MOS in the Army. A soldier with this MOS is responsible for loading and unloading cargo that is transported by air, water, or ground. The main function of an Army Cargo Specialist is to modify their tasks based on changes in operation plans or mission requirements. It's easy for people who enjoy outdoor activities to get into the job of an Army Cargo Specialist because they're deployed just about anywhere they need to be across MRZs (Military Regions).
FAQs
How much does a cargo specialist make in the Army?
The salary for a cargo specialist in the Army is around $30,000.
How long is AIT for cargo specialists?
AIT (Accelerated Individual Training) for MOS 88H is eight weeks.
What is Mos 88H?
MOS 88H – Army Cargo Specialist. For this job, you will be expected to: Pack and move military and civilian equipment and supplies of all kinds, supervise personnel working on loading and unloading activities; MOS 88H – Army Cargo Specialist is a skilled job with many facets of responsibility that will allow you to establish yourself as an expert at your position.
Is 88H a good MOS?
Working as an Army Cargo Specialist can be a great job, even if your time in the Army is short. We have more details on this job available in the Army Jobs Center.