An Army Ammunition Specialist is responsible for organizing, issuing, accounting for, marking, and disposing of ammunition to ensure the Army's combat capabilities are not affected by an ammunition shortage. This individual also helps load weapons systems with a specified type of ammunition. These individuals are trained to take inventory of equipment and supplies to assist in organizing ammunition storage areas.
They are responsible for all aspects of collecting, packing, and shipping military munitions around the world during peacetime or wartime situations. They must know how much space is needed to store different grades of munitions used by troops in different body armors so personnel can be accurately equipped with the necessary quantities. Additionally, they must know where all stocks are located so that they can effectively process incoming shipments upon arrival at strategic entry points.
MOS 89B is a part of List of Army Jobs by MOS.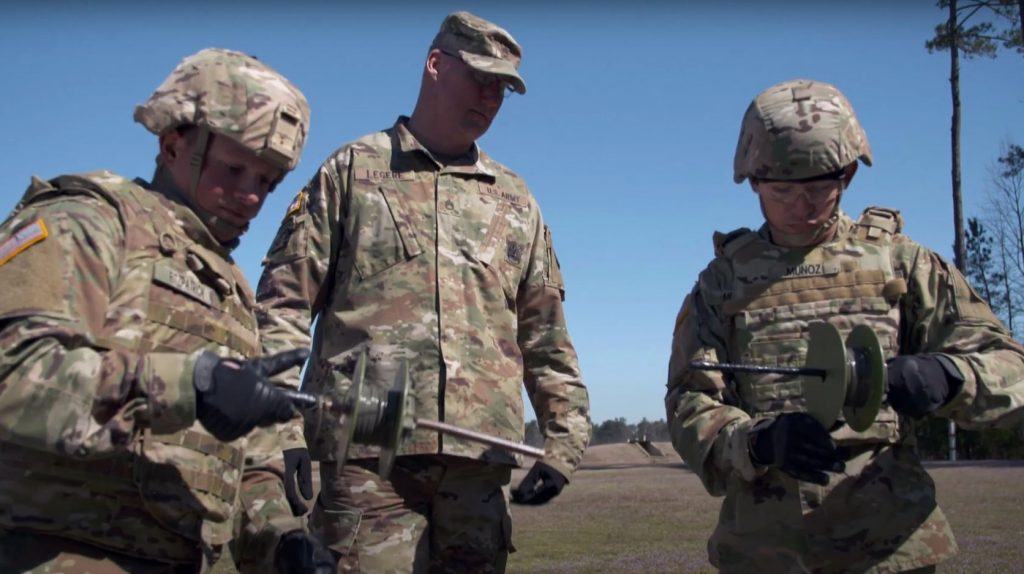 Ammunition Specialist Requirements: Qualifications and Skills
There are qualifications and skills related to MOS 89B:
Qualifications
ASVAB scores must be valid at the time of application to qualify for consideration. A minimum score of 91 (EIC/TIC) on the General Technical (GT) segment is required. A minimum grade of "PVT" or higher is required for entry into the career field. They are also required to participate in Basic Combat Training for 10 weeks and 7 weeks of Advanced Individual Training. Besides, there are also some preferred skilled:
Effective communication
To become an Army Ammunition Specialist, soldiers will need to be able to speak and hear well. Being able to speak and hear well will be important because the Army Ammunition Specialist position is a technical position that requires communication with soldiers and supervisors.
Stress capabilities
There may be stressful situations where soldiers must maintain their composure, stay focused on the task at hand, and not panic in response to possible life-threatening circumstances. Soldiers who are unable or unwilling to do so may find themselves assigned other positions such as infantryman or truck driver as the ammunition specialist job is not for those who cannot work under high-pressure situations.
Organized
The organization is an important part of being in the Army. Soldiers will be required to stay organized throughout their service in the Army, and it is necessary to be good at this skill right from the start. It will be especially important for ammunition specialists to stay organized as they will often have a number of different tasks and responsibilities at one time.
Interest in these areas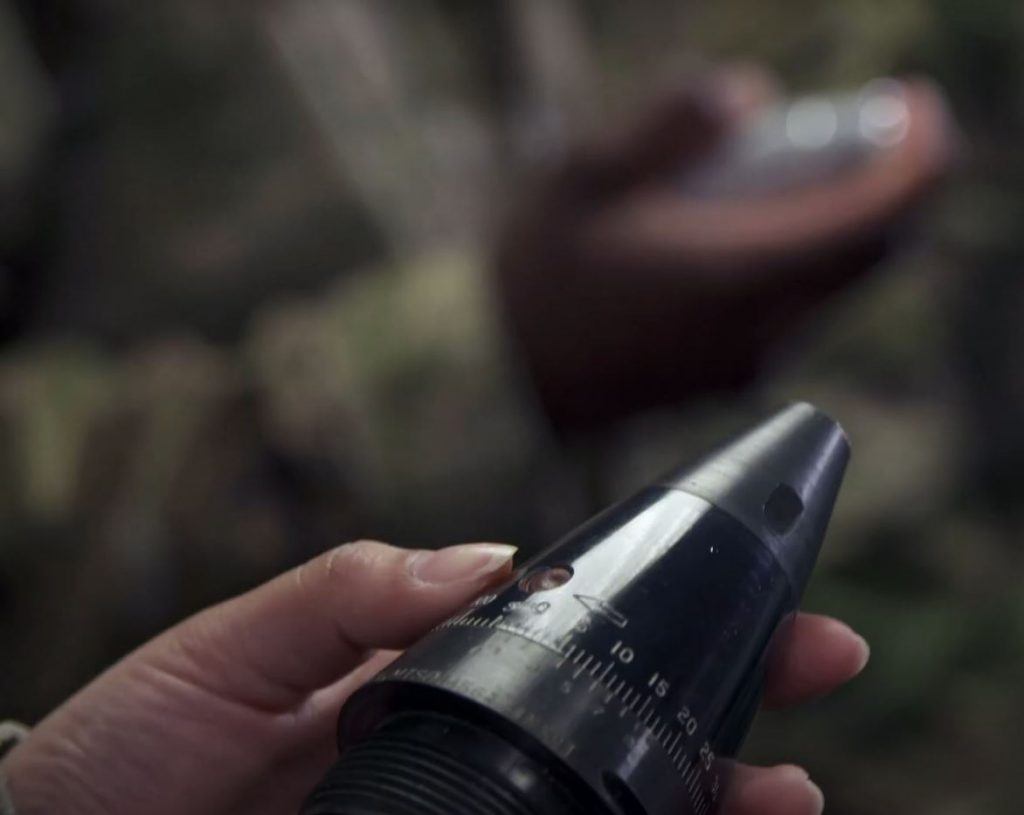 Algebra is a very important subject which soldiers must learn well if they expect to succeed as ammunition specialists. The use of algebraic equations will be used to calculate many aspects of ammunition such as propellant, volume, and weight.
Chemistry is also very important for soldiers as they will be required to know how explosives work and what factors affect their performance. Many aspects of the job require the use of chemistry to ensure that ammunition meets strict government standards. Knowing chemistry will allow a soldier to calculate the burning rate of propellant within in order to determine the number of inches the projectile will travel in a given amount of time.
Trigonometry is another math-related subject that is necessary for soldiers interested in being ammunition specialists. Soldiers who become ammunition specialists will be required to calculate elevation and windage using trigonometry, which is a branch of mathematics involving triangles. Trigonometry is important because it allows soldiers to determine the height and range of objects from their position. This, in turn, helps them aim at targets more effectively and with more accuracy.
Physics is yet another math-related subject that ammunition specialists must learn well. The use of physics will allow a soldier to calculate the force needed to propel a round downrange and at what angle it should be fired in order to hit the desired target. Soldiers will be required to use physics in order to measure and calculate the energy of their weapons. It is important for soldiers to understand the principles of physics so that they can calculate the correct amounts of energy for various types of weapons.
Geometry is another math-related subject that ammunition specialists need to learn well because it allows soldiers to calculate the trajectory and accuracy of a fired projectile as it travels through the air and towards its intended target. Soldiers may be required to use their understanding of mathematics and physics in order to perform their duties. Soldiers who become ammunition specialists will be required to determine the distance and angle between two objects, and this is a task that can only be performed by using mathematics and geometry.
Job Responsibilities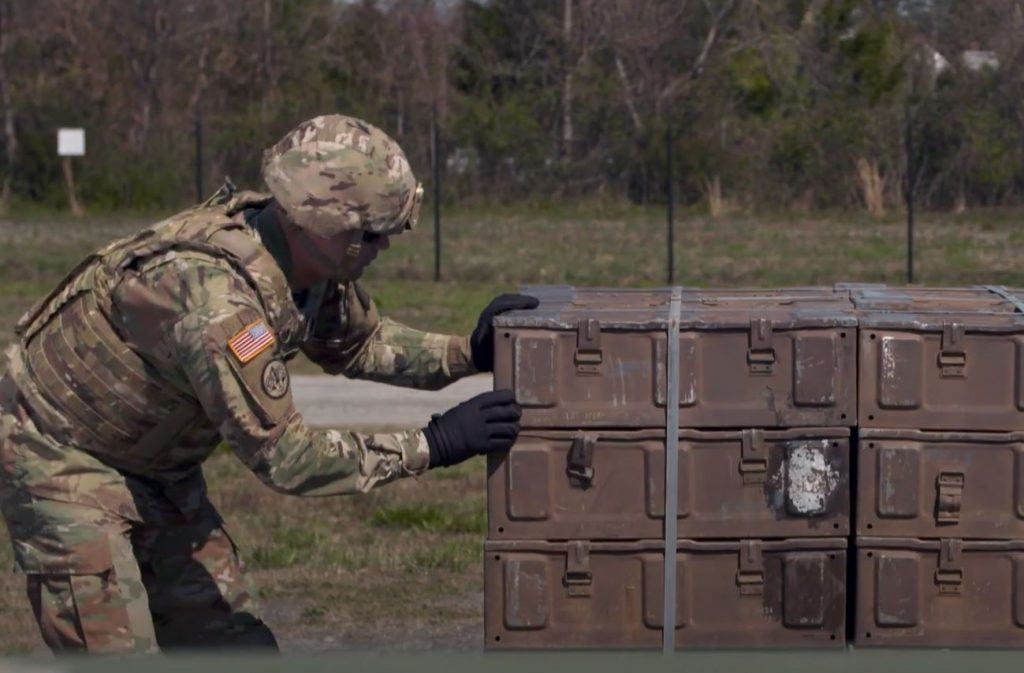 This is a job description of the Army Ammunition Specialist (MOS 89B) who may be assigned to an Army unit or led by a civilian company to provide automatic weapons and small arms. This job description is intended only to list the duties of Army Ammunition Specialists, not for a complete description of their duties. The duties conducted by the army ammo specialist might include:
Army Ammunition Specialists, also known as Army Ammunition Makers, are assigned to Army units to put together ammunition for automatic weapons and pistols.
Be ready on call at all times
They will also maintain an inventory of all ammunition types in readiness for shipment or transfer deployments. For this unit to function properly, they must maintain a high degree of proficiency and proficiency with respect to ammunition types and handling and will be required to demonstrate proficiency in performing daily inspections on all types of ammunition used in the weapons systems.
Responsible for inspecting in the storage area
Inspecting and repackaging damaged or outdated cartridges; identifying all types of ammunition; Responsible for stock control, Fumigation of ammunition storage area, or scheduling public urination locations outside of ammunition storage areas.
Opening and packaging ordnance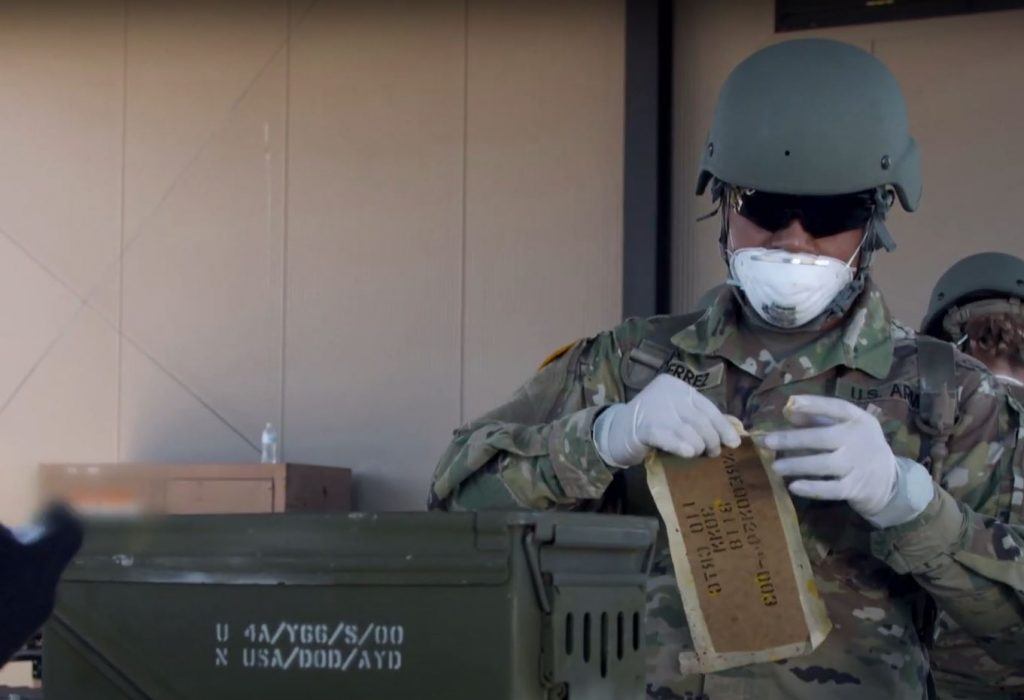 Familiarizing themselves with new ammo products; opening crates and packaging new products while conducting inventory control on unopened crates while handling life safety concerns associated with transporting munitions.
Inspecting and repackaging ordnance: this is accomplished by inspecting the item, inspecting the packaging material, and documenting any necessary adjustments or changes. They also package items received for distribution and ensure that all containers are safe for transport. They use various packaging equipment while performing these duties, including hand wrapping and banding tools, forklifts, pallet jacks, dollies, and roller conveyors. The Army Ammunition Specialist (MOS 89B) is required to perform final inspections on packaged ordnance for safety and accuracy prior to shipment or delivery.
Maintaining the Commanders Information System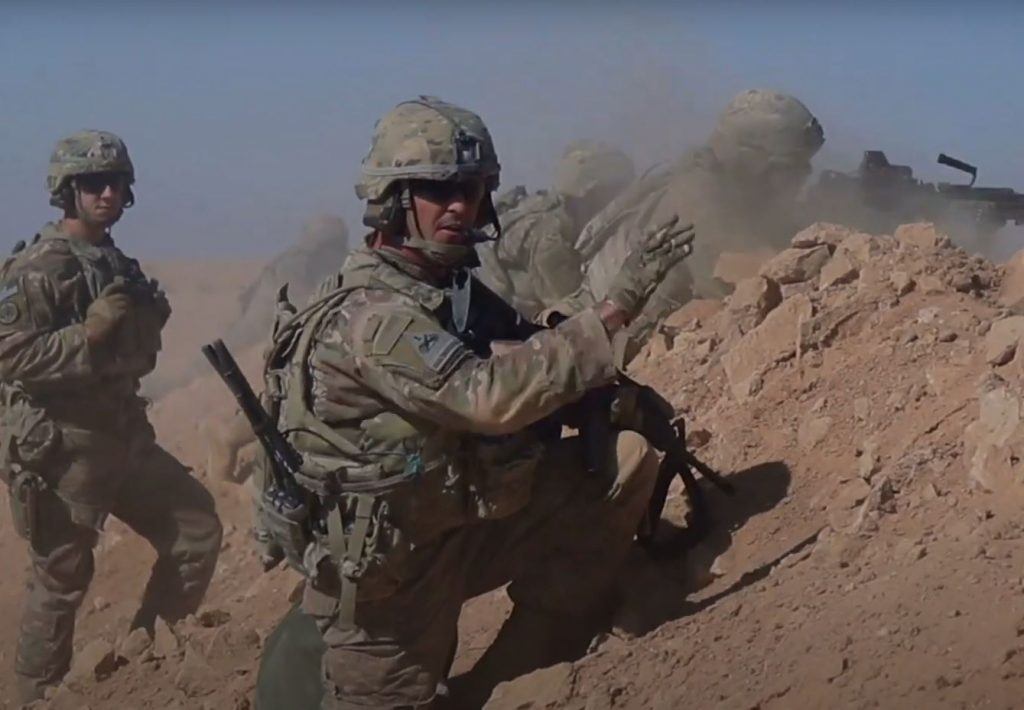 Operating and maintaining the Commanders Information System as well as operating software programs that assist Instructors, Section Commanders, Assistant Section Commanders, and Assignments NCO's in their duties. In this job, you might need to have broad technical competence in computers with experience using basic programming languages. You will need to train new personnel on how to operate the information system. You will work with the programming staff to develop software for new applications and also will be responsible for maintaining current computer programs.
Other inspections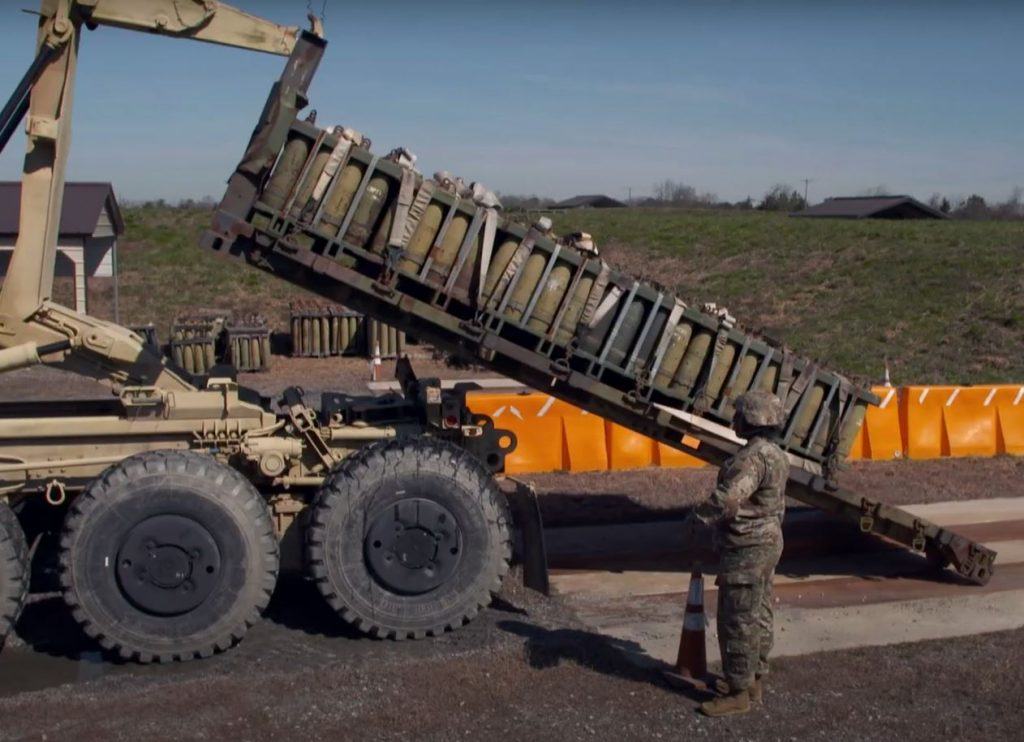 The new MOS FM-89B, Army Ammunition Specialist, will continue to fulfill this role by conducting daily inspections on all forms of ammunition used in the weapons systems, supplying and repackaging them in accordance with prescribed procedures.
They will also ensure that the inventory control of ammunition is complete and accurate.
In addition, this role may be assigned to a civilian company to provide automatic weapons and small arms for deployment by mobilization forces.
Releasing authorization for automatic firing devices used to break open ammunition boxes due to closed-door fire drills.
Recording ammo weight on manual inventory records at the Headquarter Ammunition Disbursing Desk at the conclusion of each shift.
Salaries
As in the Army, the salary depends largely on the individual's rank or time in service. Here is a list of Pay Grade, Rank, and Minimum Monthly Pay:
Private (E-1), Min Pay: $1785
Private Second Class (E-2), Min Pay: $2001
Private First Class (E-3), Min Pay: $2104
Specialist (E-4), Min Pay: $2330
Corporal (E-4), Min Pay: $2330
Sergeant (E-5), Min Pay: $2542
Staff Sergeant (E-6), Min Pay: $2775
Sergeant First Class (E-7), Min Pay: $3208
Master Sergeant (E-8), Min Pay: $4480
First Sergeant (E-8), Min Pay: $4480
Sergeant Major (E-9), Min Pay: $5473
Command Sergeant Major (E-9), Min Pay: $5473
Sergeant Major of the Army (E-9), Min Pay: $5473
Benefits
A few benefits associated with MOS 89B are listed:
Paid Housing and food
The Army Ammunition Specialist (MOS 89B) provides a wide variety of benefits, including housing and food allowances. Soldiers are eligible for the Basic Allowance for Housing (BAH). The BAH is paid into your bank account each month and will cover rent, utilities, Internet access, furniture rental, furniture purchase cost, and other miscellaneous expenses related to quarters. This allowance can be used to help offset any housing expenses not covered by the BAH, such as mortgage or interest payments on loans secured by Army-owned real estate.
Annual Military Clothing Allowance
All enlisted active-duty soldiers and airmen receive a clothing allowance to replace clothing that is lost or damaged while in the service. The Clothing Allowance (CA) is paid into your bank account each month and will cover any necessary replacement costs for uniforms, work clothes, etc.
Medical and Dental
The Army Ammunition Specialist (MOS 89B) provides a wide variety of medical and dental benefits, including mandatory health and accident coverage. Medical and dental coverage is obtained through the special Program. The Program offers a wide variety of medical and dental services at participating facilities where you can visit for routine checkups, routine hospitalization and inpatient care, and outpatient care. Service members' dependents may qualify for coverage too!
Paid sick time
Active-duty soldiers and airmen receive paid sick leave in the service, which is vital for physical, mental, and emotional health. The Soldier may use up to three days of sick leave for minor illnesses such as colds, flu, and upset stomachs. Paid sick leave may be used concurrently with any other paid leave time the Soldier is entitled to receive in accordance with applicable state and federal laws.
30 days vacation
Sick leave and annual leave earned as a Soldier or as an Officer may be used as vacation (vacation leave). Vacation hours earned as a soldier may be used for any purpose the Soldier desires, except those military obligations that require immediate retention on active duty, such as training at the Military Occupational Specialty course for a Soldier in a combat arms MOS. Vacation hours earned as an officer cannot be carried over to the next calendar year.
Tuition Assistance
The Army Ammunition Specialist (MOS 89B) is eligible for Tuition Assistance (TA) to help pay for college courses. To qualify, the Soldier must be enrolled in a degree or certificate program at a qualifying institution such as a community college. The tuition assistance courses must lead to an associate's or bachelor's degree or another credential such as a vocational certificate that will make the Soldier more valuable to the Army and U.S. society in general or improve the Soldier's performance of his or her duty assignments.
Low-cost life insurance
The Army Ammunition Specialist (MOS 89B) is eligible for low-cost term life insurance. The insurance protects dependents in the event of death from an active duty military service member or from civilian accidents upon their deaths.
Career Opportunities
These are the four different careers that you have the opportunity to enter if you are interested in joining the Army Ammunition Specialist (MOS 89B) team. This job is an individual soldier's primary responsibility for keeping weapons and ammunition secure, eliminating explosives from being put into or on any equipment or weapon that can cause harm to friendly individuals or entities. The task of defending against weapons of mass destruction is difficult and requires highly-trained specialists to address these threats.
Bomb-Disposal Expert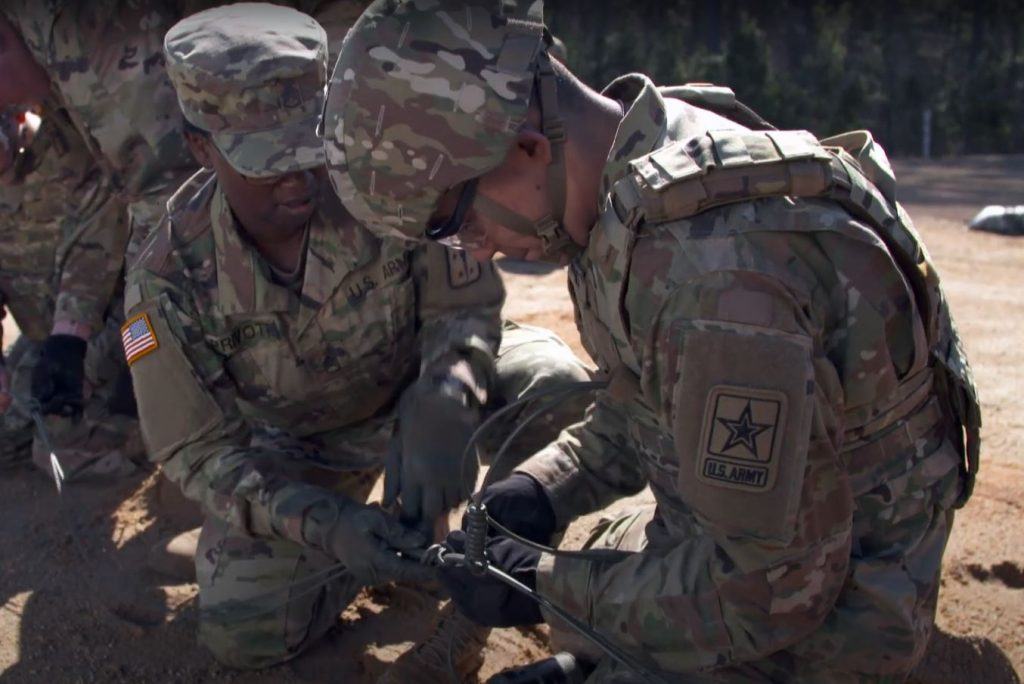 An Army Ammunition Specialist is considered a Bomb-Disposal Expert when he or she focuses on the destruction of conventional ammunition, as well as other explosive devices. In this capacity, they serve to identify, isolate, and dispose of hazardous materials in an emergency.
Ordnance-Handling Expert
The Ordnance-Handling Expert is a specialist who closely monitors the handling and transfer of all munitions from the cradle to the grave to ensure safety. This includes ensuring that there are no defects in ordnance arrivals and, if found, correcting them long before the mistake leads to injury or death.
Hazardous Materials Removal Worker
The Hazardous Materials Removal Worker, in the Army Ammunition Specialist role, works in clean-up duties that include decontamination and disposal of hazardous materials. This specialist is also called upon to inspect accidents that involve hazardous materials to ensure safe handling of the situation.
Computer Operator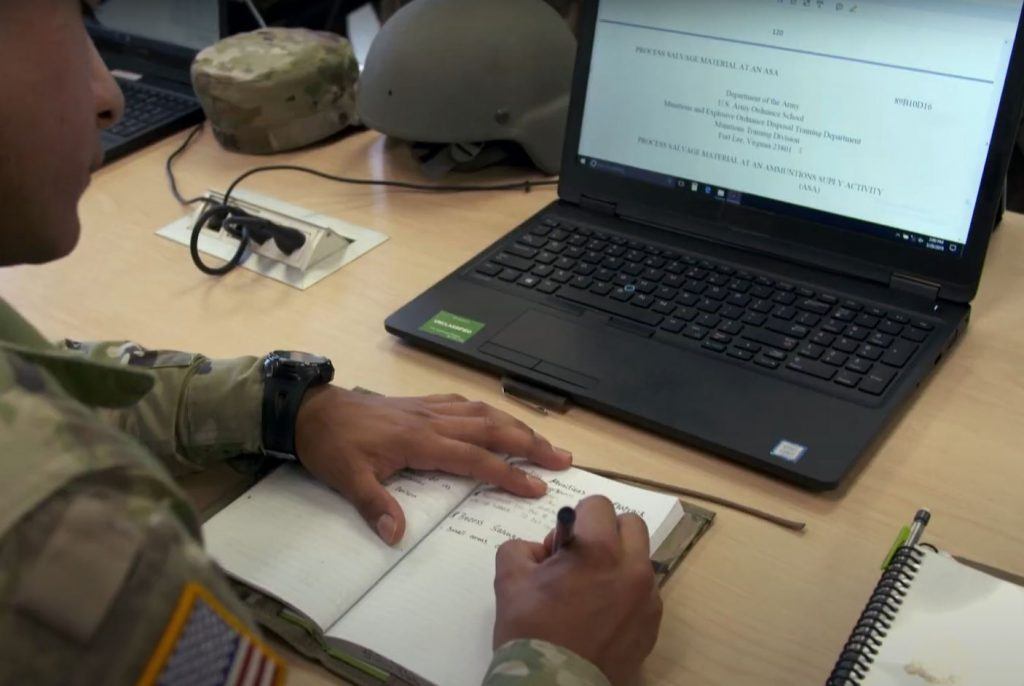 An Army Ammunition Specialist who has explored advancing his or her skills can choose to focus on becoming a Computer Operator. As such, the specialist may be tasked with operating computer systems for planning and simulation, surveillance, reporting, or communications functions.
These are not the only roles that one can choose to pursue within this profession. The Army Ammunition Specialist, in addition to the abovementioned career paths, may also opt for transfer to a different specialty.
FAQs
Is 89B a combat MOS?
Yes. 89B is an infantry MOS. Infantry MOS's are classified as combat MOS's because they are assigned to the unit that makes up the front line of defense against enemy forces, or they may travel with the combat forces within the country.
Does 89B require security clearance?
It becomes clear that this is not an easy question to answer because there are so many different answers for what does each individual ammo specialist does in their day-to-day work. It becomes difficult to narrow down the actual duties of each individual ammo specialist. Each day can be different, but for 89B, no security clearance is required.
What does an army ammunition specialist do?
Ammunition specialists are responsible for determining the quantity, type (e.g., bullets or bombs), and function (e.g., machine-gun rounds of artillery shells) of the ammunition used by the combat arms.
How much does an ammunition specialist make in the Army?
In comparison to other jobs, a specialist may have higher initial pay. A MOS 89B can expect a starting salary that is slightly less than $3,500 a month with annual increases up to $47,000.