Army explosive ordnance disposal (EOD) specialists are experts in preventing and dealing with hazardous material incidents. They render safe explosive devices such as mines, grenades, and other unexploded ordinances to eliminate the risk they pose to people and property. They also provide technical guidance for responding personnel such as firefighters, police officers, and emergency medical personnel on the scene of an explosives incident; assess risks posed by terrorist bombings; conduct vulnerability assessments; or conduct research for all aspects of EOD operations.
MOS 89D is a part of Military Mos List Army.
MOS 89D Requirements: Qualifications and Skills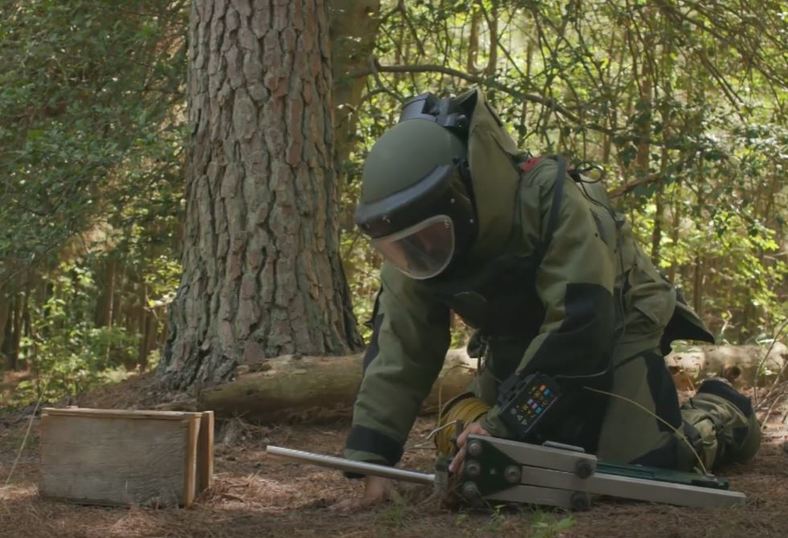 There are qualifications and skills related to MOS 89D:
Qualifications
ASVAB scores must be valid at the time of application to qualify for consideration. A minimum score of 105 is required on the General Maintenance (G.M.) segment.
They are also required to participate in Basic Combat Training for 10 weeks and 37 weeks of Advanced Individual Training (AIT)
Basic Combat Training: New Army EOD specialists spend ten weeks at Fort Leonard Wood, Missouri, for Basic Combat Training (BCT). During BCT, you'll learn basic Soldiering skills and be tested to see whether you qualify for advanced individual training.
Advanced Individual Training: You'll spend 37 weeks for AIT which consists of 2 phases. The 1st phase is at Fort Lee, Virginia and the 2nd phase is at Eglin AFB, FL. You'll learn how to disarm unexploded ordinances and perform other duties within EOD units. The length of your EOD career depends on your ability to pass the screening process. If you pass that test, you'll earn EOD Specialist certification and can be transferred to a field unit.
Besides, there are also some preferred skilled:
Effective communication
To become an Army EOD, soldiers will need to be able to speak and hear well. Being able to speak and hear well will be important because the Army EOD position is a technical position that requires communication with soldiers and supervisors.
Work under pressure
There may be stressful situations where soldiers must maintain their composure, stay focused on the task at hand, and not panic in response to possible life-threatening circumstances. Soldiers who are unable or unwilling to do so may find themselves assigned other positions such as infantryman or truck driver as the ammunition specialist job is not for those who cannot work under high-pressure situations.
Computer skills
Computer skills are a critical component of being a successful EOD soldier. They need to know how to perform a number of special functions that may be needed during the course of their duties. One of the essential skills is the ability to troubleshoot hardware and software issues. This can be used on desktops, laptops, or servers, as well as workstations, mainframes, and terminals.
Organized
The organization cannot be denied as an important part of the Army. Soldiers will be required to stay organized throughout their service in the Army, and it is necessary to be good at this skill right from the start. It will be especially important for ammunition specialists to stay organized as they will often have a number of different tasks and responsibilities at one time.
Interest in the following areas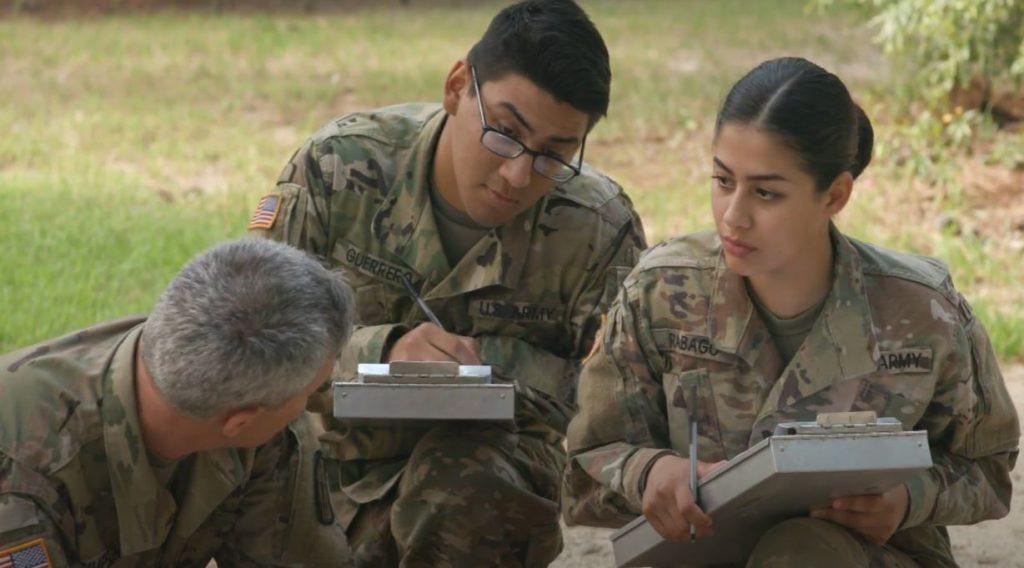 Algebra is a very important subject which soldiers must learn well if they expect to succeed as ammunition specialists. The use of algebraic equations will be used to calculate many aspects of ammunition such as propellant, volume, and weight.
Chemistry is also very important for soldiers as they will be required to know how explosives work and what factors affect their performance. Many aspects of the job require the use of chemistry to ensure that ammunition meets strict government standards. Knowing chemistry will allow a soldier to calculate the burning rate of propellant within in order to determine the number of inches the projectile will travel in a given amount of time.
Trigonometry is another math-related subject that is necessary for soldiers interested in being ammunition specialists. Soldiers who become ammunition specialists will be required to calculate elevation and windage using trigonometry, which is a branch of mathematics involving triangles. Trigonometry is important because it allows soldiers to determine the height and range of objects from their position. This, in turn, helps them aim at targets more effectively and with more accuracy.
Physics is yet another math-related subject that ammunition specialists must learn well. The use of physics will allow a soldier to calculate the force needed to propel a round downrange and at what angle it should be fired in order to hit the desired target. Soldiers will be required to use physics in order to measure and calculate the energy of their weapons. It is important for soldiers to understand the principles of physics so that they can calculate the correct amounts of energy for various types of weapons.
Geometry is another math-related subject that ammunition specialists need to learn well because it allows soldiers to calculate the trajectory and accuracy of a fired projectile as it travels through the air and towards its intended target. Soldiers may be required to use their understanding of mathematics and physics in order to perform their duties. Soldiers who become ammunition specialists will be required to determine the distance and angle between two objects, and this is a task that can only be performed by using mathematics and geometry.
Critical thinking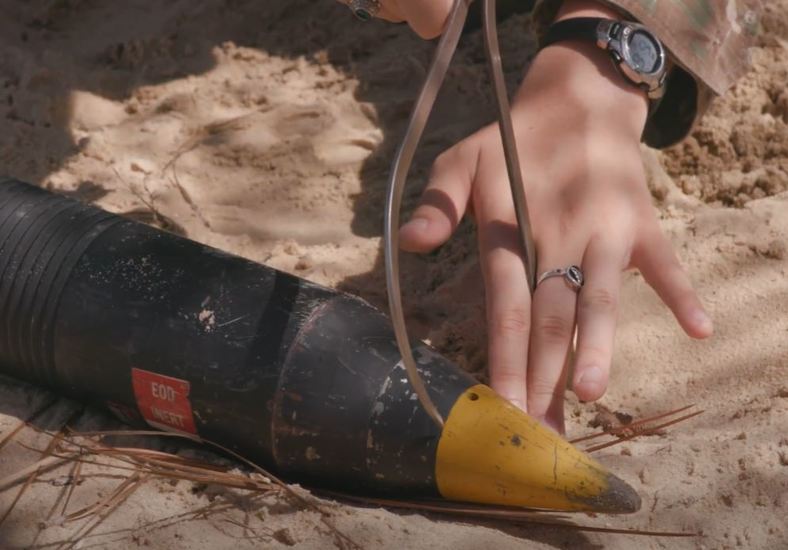 The EOD must think critically. After all, your work requires quick decision-making and the ability to solve problems with limited tools and equipment. Facing a variety of situations in which you must make life-or-death decisions. You should be able to think critically about these situations and evaluate your options in order to pick the best course of action. If a decision seems in conflict with what you have been taught in school concerning right and wrong, think critically about it and ask yourself whether there really is a conflict. If not, then there is no reason for you or anyone else to feel that your actions or inactions would be immoral or unethical.
Job Responsibilities
A few main responsibilities of MOS 89D are listed as below:
Research and identify ordnance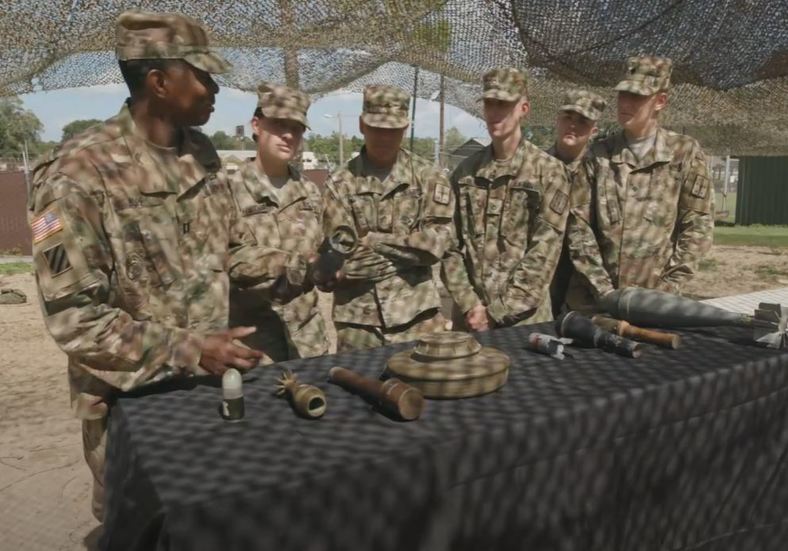 The Explosive Ordnance Disposal (EOD) Specialist is responsible for the location, identification, and rendering of explosive ordnance. This may include enemy weapons, unexploded allied weapons, or munitions from accidents. Understanding how to properly locate and identify ordnance is a vital part of the EOD mission. To accomplish this task, an EOD Specialist must acquire a thorough knowledge of identifying aircraft bombs from WWII through present-day aircraft bombs used by all countries around the world. They must also have extensive knowledge in identifying land mines from around the world based on physical characteristics such as shape and primer type, as well as chemical composition such as coloration or smell. This same knowledge is needed to identify old artillery rounds from WWII through present-day artillery rounds used by all countries around the world. U.S. Army EOD Soldiers are often called upon to not only assess ordnance poses a safety or security threat but also assess if the ordnance poses a state of use or state of safety threat.
Assist in the use of advanced robotics
The Explosive Ordnance Disposal (EOD) Specialist assists in the preparation and use of robotics in both training and operational missions. Robotics are used in missions where certain ordnance must be rendered safe without putting people at risks, such as vehicles containing explosives or Improvised Explosive Devices (IEDs). It may also include safely disposing of unexploded bombs and other ordnance after battles or accidents. Explosively dispose of hazardous ordnance.
Explosively dispose of hazardous ordnance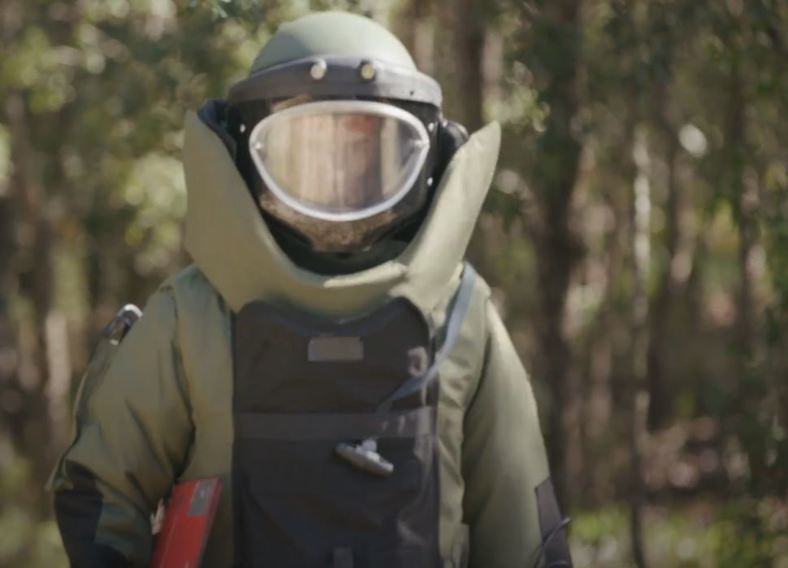 A specialist is responsible for the destruction of hazardous ordnance. This may include placement of weapons into a chamber and incinerating them, burning with a torch, or dropping from aircraft. EOD Specialists must be able to identify munitions that are considered to be too dangerous for humans to handle because they explode if handled or because they burn intensely and cannot be extinguished. They must also understand how much explosive should be used in a chamber to safely destroy the ordnance. If too much explosive is used, the ordnance may not burn completely, and fragments will still be leftover. The Explosive Ordnance Disposal (EOD) Specialist must also ensure that the ordinance is certified and ready for destruction before destroying it.
Prepare and maintain equipment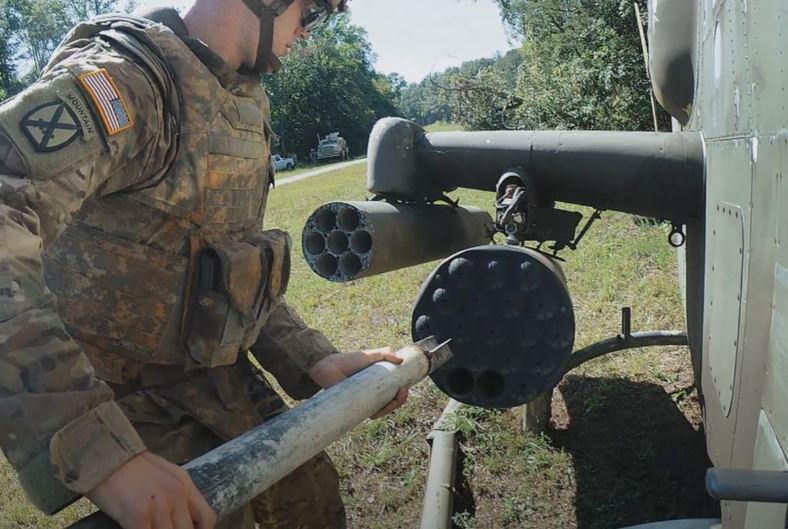 The Explosive Ordnance Disposal (EOD) Specialist is responsible for maintaining essential tools, equipment and vehicles while ensuring their safety while in use. They must know how to maintain an array of devices such as M203's, M79's, or M203A1 carbines for their platoon that may be used during missions. They must also understand how to properly maintain specific items such as oxygen tanks, probes, ABCIEDs, etc. if they become damaged during the mission.
Salaries
As in the Army, the salary depends largely on the individual's rank or time in service. Here is a list of Pay Grade, Rank, and Minimum Monthly Pay:
Private (E-1), Min Pay: $1785
Private Second Class (E-2), Min Pay: $2001
Private First Class (E-3), Min Pay: $2104
Specialist (E-4), Min Pay: $2330
Corporal (E-4), Min Pay: $2330
Sergeant (E-5), Min Pay: $2542
Staff Sergeant (E-6), Min Pay: $2775
Sergeant First Class (E-7), Min Pay: $3208
Master Sergeant (E-8), Min Pay: $4480
First Sergeant (E-8), Min Pay: $4480
Sergeant Major (E-9), Min Pay: $5473
Command Sergeant Major (E-9), Min Pay: $5473
Sergeant Major of the Army (E-9), Min Pay: $5473
Benefits
A few benefits associated with MOS 89D are listed:
Paid Housing and food
The Army EOD (MOS 89D) provides a wide variety of benefits, including housing and food allowances. Soldiers are eligible for the Basic Allowance for Housing (BAH). The BAH is paid into your bank account each month and will cover rent, utilities, Internet access, furniture rental, furniture purchase cost, and other miscellaneous expenses related to quarters. This allowance can be used to help offset any housing expenses not covered by the BAH, such as mortgage or interest payments on loans secured by Army-owned real estate.
Annual Military Clothing Allowance
All enlisted active-duty soldiers and airmen receive a clothing allowance to replace clothing that is lost or damaged while in the service. The Clothing Allowance (C.A.) is paid into your bank account each month and will cover any necessary replacement costs for uniforms, work clothes, etc.
Medical and Dental
The Army EOD (MOS 89D) provides a wide variety of medical and dental benefits, including mandatory health and accident coverage. Medical and dental coverage is obtained through the special Program. The Program offers a wide variety of medical and dental services at participating facilities where you can visit for routine checkups, routine hospitalization and inpatient care, and outpatient care. Service members' dependents may qualify for coverage too!
Paid sick time
Active-duty soldiers and airmen receive paid sick leave in the service, which is vital for physical, mental, and emotional health. The Soldier may use up to three days of sick leave for minor illnesses such as colds, flu, and upset stomachs. Paid sick leave may be used concurrently with any other paid leave time the Soldier is entitled to receive in accordance with applicable state and federal laws.
30 days vacation
Sick leave and annual leave earned as a Soldier or as an Officer may be used as vacation (vacation leave). Vacation hours earned as a soldier may be used for any purpose the Soldier desires, except those military obligations that require immediate retention on active duty, such as training at the Military Occupational Specialty course for a Soldier in a combat arms MOS. Vacation hours earned as an officer cannot be carried over to the next calendar year.
Tuition Assistance
The Army EOD (MOS 89D) is eligible for Tuition Assistance (T.A.) to help pay for college courses. To qualify, the Soldier must be enrolled in a degree or certificate program at a qualifying institution. The tuition assistance courses must lead to an associate's or bachelor's degree or another credential such as a vocational certificate that will make the Soldier more valuable to the Army and U.S. society in general or improve the Soldier's performance of his or her duty assignments.
Low-cost life insurance
The Army EOD (MOS 89D) is eligible for low-cost term life insurance. The insurance protects dependents in the event of death from an active duty military service member or from civilian accidents upon their deaths.
Career Opportunities
5 career opportunities associated with MOS 89D are:
Ordnance Handling Experts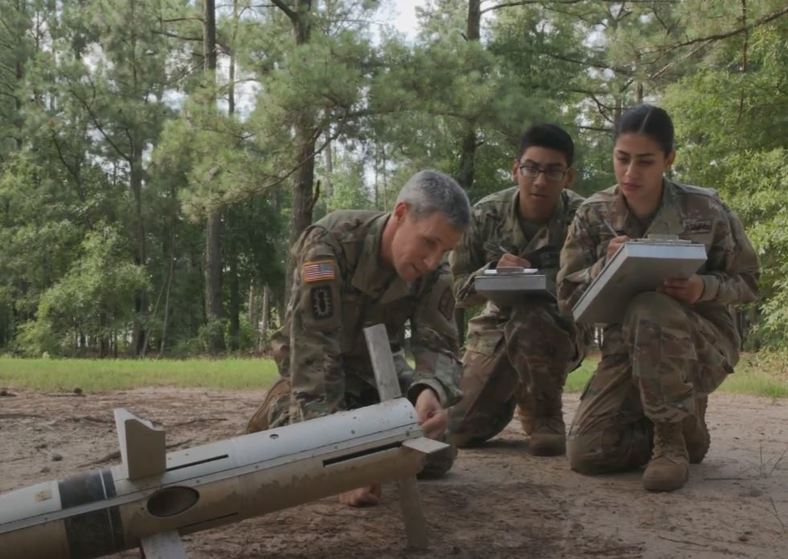 Ordnance Handling Experts, better known as ordnance disposal specialists, are responsible for the removal of all types of unexploded ammunition, identifying, capturing, rendering safe, recovering, and disposing of hazardous explosive material. They use a variety of sophisticated equipment to locate and contain explosives that have been misfired or otherwise abandoned. It's one of the most dangerous jobs that an individual can have. Technicians are usually deployed in two-man teams to mitigate risk."
After being formally trained, these technicians are deployed to combat zones where they can quickly diffuse war-torn stores of explosives. Alternatively, they might be assigned to more peaceful areas where their services are needed for things like airplane crash recovery or unexploded weapons recovery.
Hazardous Material Worker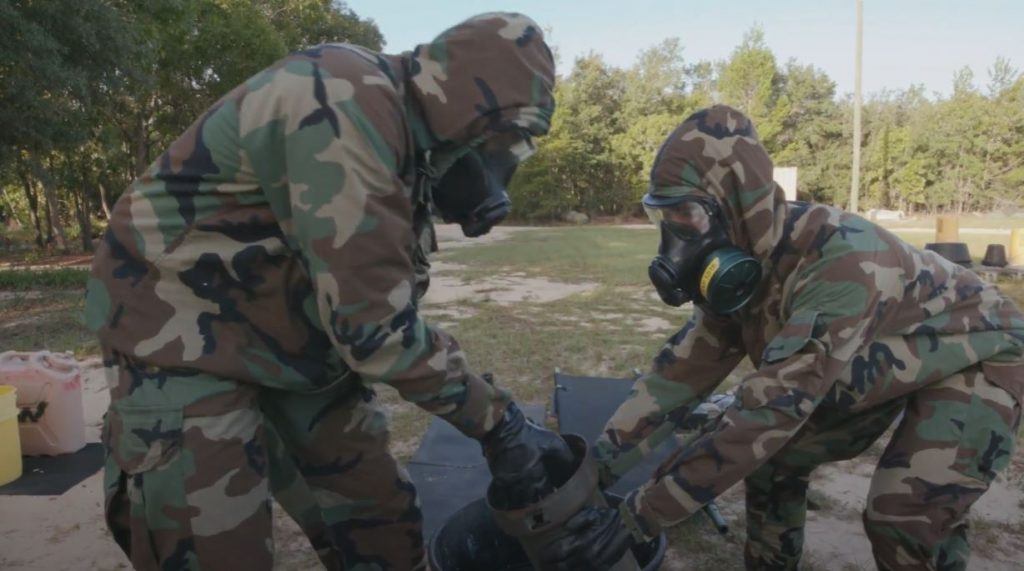 A Hazardous Material Specialist (HMS) is a U.S. Army troop who is trained and equipped to respond to emergencies involving releases of or potential impacts from hazardous material substances. H.M.'s duties include making emergency assessments and taking preventive actions to protect people and the environment from harm due to hazardous materials incidents such as chemical spills, oil/petroleum product leaks, transportation accidents involving hazardous materials, fires involving hazardous materials, and weapons of mass destruction events. When it comes to hazardous materials incidents, these experts are first responders.
Safety Specialist
Safety specialists are first responders who are tasked with the safety of their area. This includes enforcing safe distances and proper handling of hazardous situations. Provide planning assistance to the EOD detachment for providing input on equipment selection, guidance on challenging missions, pre-mission planning, and providing material assistance to ensure safe access when conducting inspections. Provide instruction on safety procedures that can be used in complex or remote areas with regard to Explosive Ordnance Disposal (EOD) devices. Conduct inspections with appropriate equipment in order to ensure compliance with safety directives pertaining to the safe use of explosives for EOD operations where applicable. Provide EOD support in all areas of operation, especially when it relates to joint or joint task force level operations.
Electronics Repairer
These experts are involved in the repair, maintenance, and troubleshooting of military vehicles, weapons systems, etc. Their job is to ensure that there is minimum downtime for vehicles or equipment that require constant maintenance, repair, or operation. It's also their duty to ensure the safe operation of vehicles and weapons, so there is no malfunctioning equipment leading to accidents.
Occupational Health Specialist
Occupational Health Specialists are first responders who are tasked with protecting an individual's health through preventing disease or injuries caused by chemical spills or hazardous environments. This job is very important because it's the main way to ensure that the individual stays in good health and is able to work.
Summary of MOS 89D
MOS 89D is the Army Code for America for explosive Ordnance Disposal (EOD) technicians. EOD techs work with military explosives to safely dispose of ordnance, weapons, and ammunition left behind by warfighters. They are the only person on the battlefield authorized to destroy these items during combat operations.
FAQs
What is 89D MOS?
Army Explosive Ordnance Disposal (EOD) Special Operations Soldiers serve as Duty and Operations Specialists who provide their unique skills and expertise in hazardous and potentially dangerous environments. They're also known as the "canners" — because that's what they do: carry or dispose of explosives.
Is Army EOD Special Ops?
Yes. The 89D Infantry EOD MOS is a specialty operator course for EOD specialists to provide them with both technical and organizational skills so they can support Explosive Ordnance Disposal (EOD) missions on the battlefield.
Does the Army EOD see combat?
Not all 89D MOS Soldiers are in an actual combat zone at the time of their selection, but all of them will be relied upon to carry out EOD missions in hazardous locations throughout the world. Battlefield-related missions may occur during peacetime, but the majority of Soldiers serving in EOD will deploy to combat zones, where they'll work with other U.S. military forces.
How difficult is the Army EOD?
The most challenging aspect of the 89D Infantry EOD MOS is the Challenge Selection process. In order to qualify for this MOS, Soldiers will need to meet a specific set of core requirements.