A lot of mountain bikers have been wondering if mountain bikes are good for urban riding. Well, let me put it straight for you. As you might all know, mountain bikes, as their name implies, are typically designed to move on uneven, bumpy terrains that usually have a lot of dirt, gravel roads, and even extreme trails.
Their shape and function will help you deal with all the potholes and hard rocks easily. For example, the double suspensions let you conquer off-roads. In addition, the wider tires offer stronger traction for ease of pedaling while you are riding uphills or downhills. Overall, mountain bikes provide you with ultimate comfort for rough terrain riding.
What if you want to ride your bike on the street or even your daily commute, but the only bike you have is the mountain bike? This question has put lots of mountain riders in a dilemma. That's why I wrote this article, giving you all information you need to know about riding mountain bikes on pavements. Keep reading to get your answer.
Can We Use Mountain Bikes For Daily Commuting?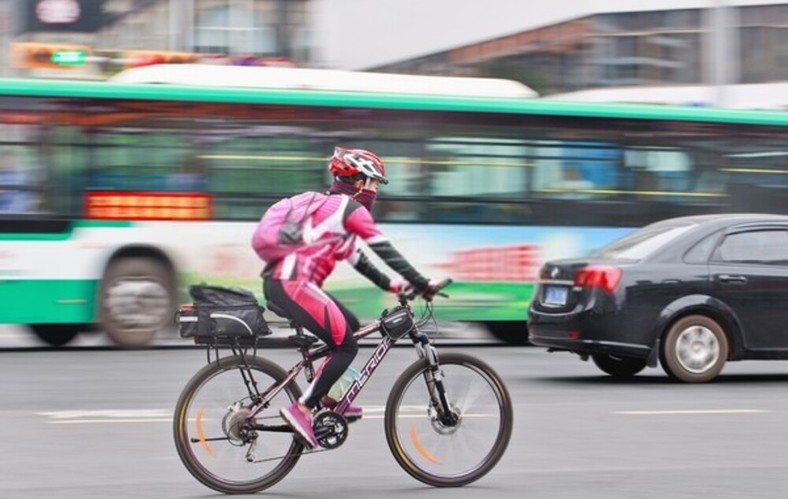 So, the first question should be whether we can use a mountain bike for daily commuting. Well, the answer is yes. If the road from your house to the company has some kind of on-road and off-road riding, and you want to try some adrenaline rush during the commuting, mountain bikes can be one of the best choices for you.
Urban riding brings different experiences for everyone. For some riders, it is riding through the traffic or subway and walking stops. However, some people see it as fun to navigate their MTB bike through treacherous terrains, as we usually find on mountain trails full of loose rock, potholes, gravel, etc.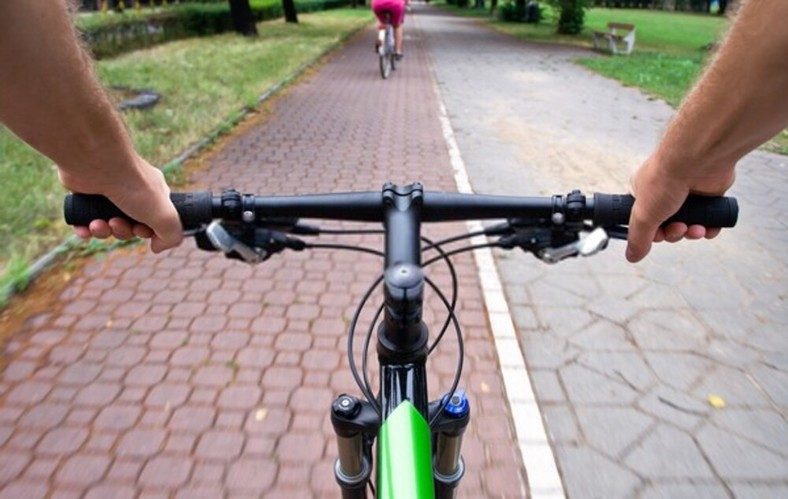 As I mentioned above, mountain bikes are typically created to ride on rough trails full of mud or dirt. However, most people miss out on how to ride them on sidewalks and straight lines.
Mountain bikes can be a good vehicle for urban riding because you can create an alternative route to your destination. You can also try it out with some off-roading to make it funnier.
One of the best things about using a mountain bike to ride on urban roads is that you can cycle like a madman without risking or endangering anyone. It is also one of the best ways to release serotonin in your brain and increase adrenaline rapidly.
Mountain Bikes For Commuting: How Is It When Compared To Road Bikes?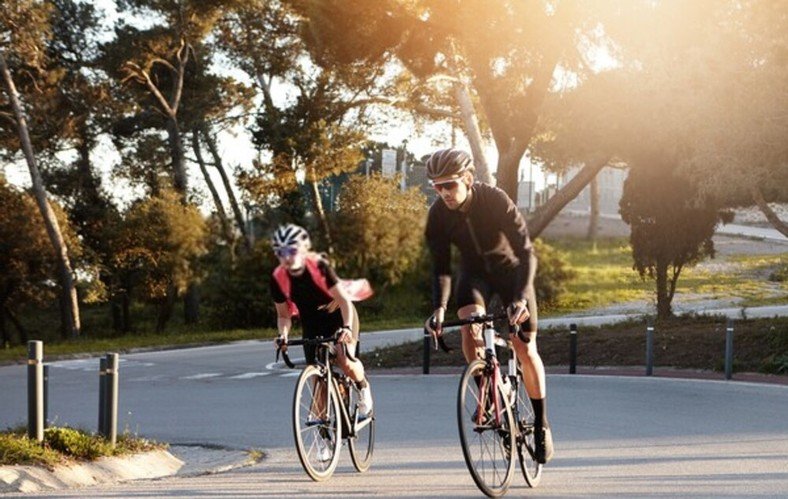 Many of you might know that no bike is perfect. Both road bikes and mountain bikes are designed for a specific purpose. They all have their own benefits (see also: health benefits of mountain biking) and weak points.
Mountain bikes are better when it comes to off-road. They allow you to ride comfortably on roads full of gravel or potholes. Because of their structure, your body is always upright, activating lots of muscles during the ride.
You can also use an alternative road whenever you want with mountain bikes. There is no fear of falling when doing this with MTB bikes. However, you can't do it with road bikes.
Besides, mountain bikes give you better traction than any kind of road bike thanks to their wider tires. Having said that, it also has more contact with the street. Thus, it will lose speed. On the other hand, road bikes provide faster speed because of the thinner tires.
While riding an MTB bike on the pavement can be difficult, it gives you lots of freedom, flexibility and always has a feeling of unexpected adrenaline if you choose to go the highway.
Securing Your Mountain Bike In The City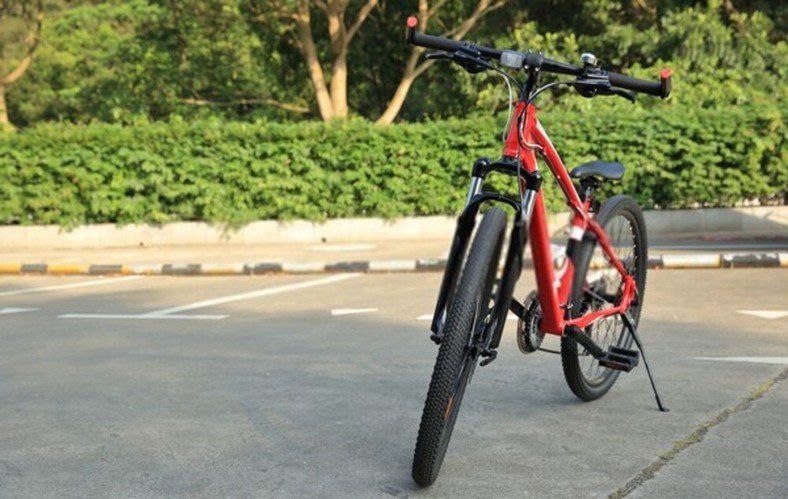 Securing your bike is necessary even when you're in the city. Don't think bike theft is not common, or they can't do anything just because it's in the urban area.
Here are some good ways you can try to mitigate this threat:
In the event that you plan to leave your bike out of the store for a short time, a combination lock is required, at least.
In case you park your MTB bike for a few hours, consider buying a sturdy, keyed U-shaped lock, typically in high threat areas.
If you take part in a concert, sporting or music event, take advantage of the parking services.
In case you ride your bike to your job site, it's best to leave it inside the building.
Try to keep your bike accessories safe at all costs. If possible, take them with you whenever you are away from your bike.
Fast-release wheels are easier for thieves to remove as they are to you. So, consider locking the skewers because it can reduce the chances of stealing your bike.
Finally, you should remember that thieves are increasingly improving to steal bikes. So, don't just rely on locks; watch out for your bike if you can, typically if it's very expensive.
Things To Consider Commuting On Mountain Bikes
Riding your mountain bike to your workplace on the city street is fun. But it is more enjoyable if you consider adding these things to the list.
Adding Helmet And Lights For Safety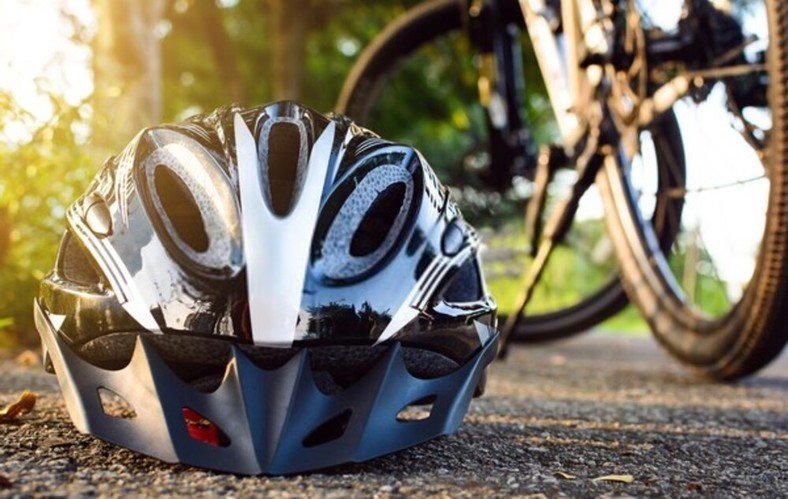 It is wise to be cautious and protect yourself against potential risk rather than be hasty or careless. With this in mind, it is very crucial to wear a helmet all the time during your ride.
So, to keep you safe, you should wear a bike helmet at all costs. When riding at night or in dark conditions, you can equip your MTB with either front or rear lights. Or you can have both. The use of hand signals is a good way to ensure safety. It tells other riders around you where you are going or turning.
Staying visible to the cyclists around you is very important. Besides helmets and lights, you can consider wearing a flashing suit. Don't forget to follow the traffic rules and ride in the riding lane whenever possible.
Consider Adding a Mudguard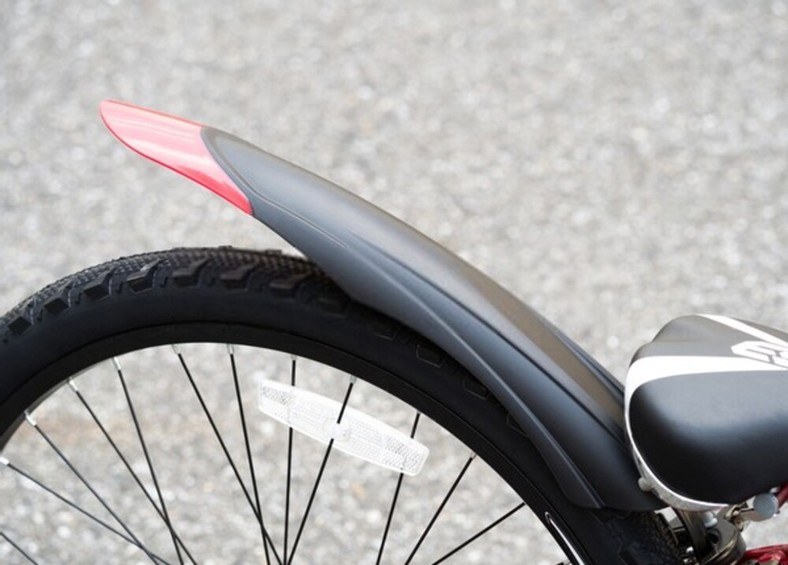 A mudguard is a curved-shape safety shield that covers the bike's wheels. This, as a result, can protect you from getting dirty while riding on muddy trails.
Mountain bikes are typically designed for off-road riding, and it has nothing fun if you don't go off trails. However, the worst thing about going off-trails, as you might know, is mud. And what's even worse is when it splashes on your outfit. This is precise where fenders become useful and save you lots of time and effort washing your dirty clothes.
It is okay if you don't use a fender during other seasons. Nevertheless, using them after a drizzling night is a must. Although it is recommended to use the fenders at all times, the final decision is yours.
Always Follow The Traffic Rules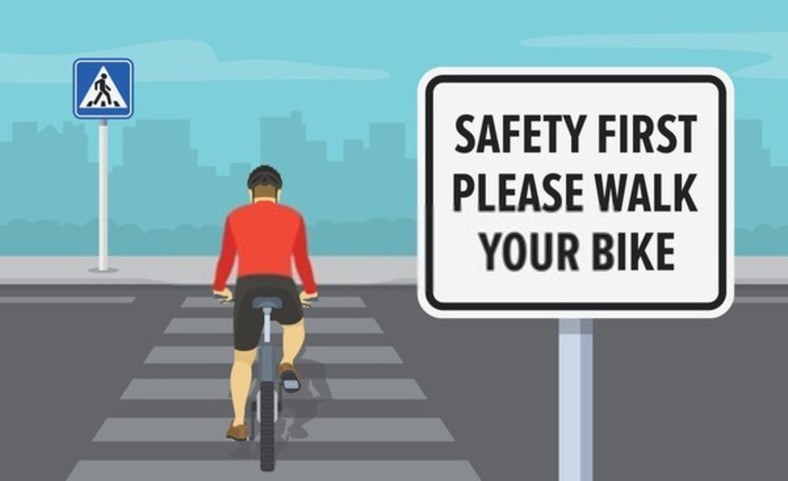 Riding a mountain bike in traffic is far more different from riding it on trails. Sometimes, it is even stressful. But that doesn't mean that you have a right to break traffic regulations. Below are the three best ways to keep you safe while having fun riding your MTB bike in traffic.
Be visible:
Make sure you always stay visible to other riders around you. This is considered one of the best ways to keep you and others safe. Some important gear you can equip for your MTB bike is a helmet, front and rear lights, and might be reflectors.
Be predictable:
You don't want to frighten the other riders around or nearby. If possible, give some hand signals before you turn, which will help cyclists around you know where you are heading.
Follow the rules:
If you have a bike, no matter what kind, I'm pretty sure that you already know the basic traffic laws. And of course, you must observe all those rules.
Ride your bike in a separate lane and cycle in the bike lane if possible to avoid possible accidents. At times, riding a bicycle on the sidewalk might seem safer than on the road, but not from a pedestrian's standpoint; always be watchful.
Riding Mountain Bikes In Urban Areas Can Be Fun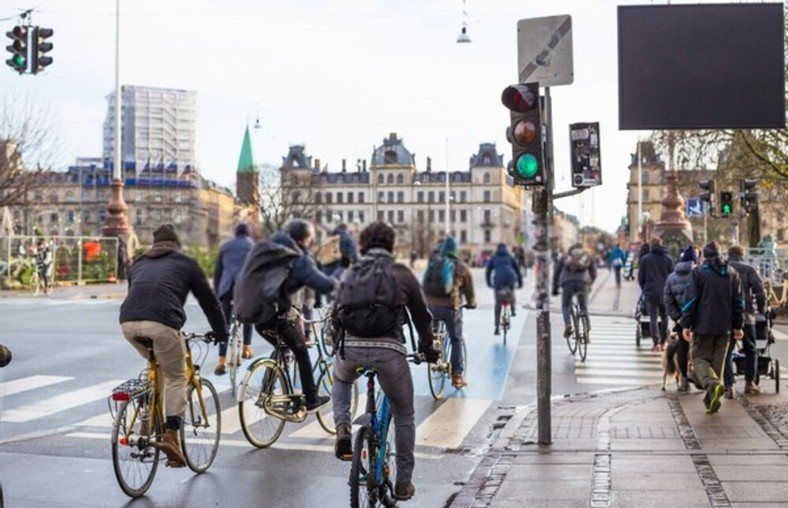 Riding your mountain bike on urban roads can be a thrilling and urgent feeling. If your daily commute includes some off-roads, potholes, or you simply enjoy exploring new shortcuts to your workplace, then mountain biking is a worthy option to try.
Personally, I usually ride my mountain bike to my workplace in the city center. The first reason is to keep changing between my MTB bike and road bike. Moreover, it helps me explore a lot of fun roads. My riding experience is also better thanks to mixing different types of bike.
Unless you are worried about your MTB bike's tires (they actually wear out on the road faster than on the trail), they can be a great way to express your feelings as you return from your daily work.
You can even do more fun things with your mountain bike while riding it on urban roads. It can be either exploring new off-roads or shortcuts to your workplace or feeling an adrenaline rush while on the freeway.
Conclusion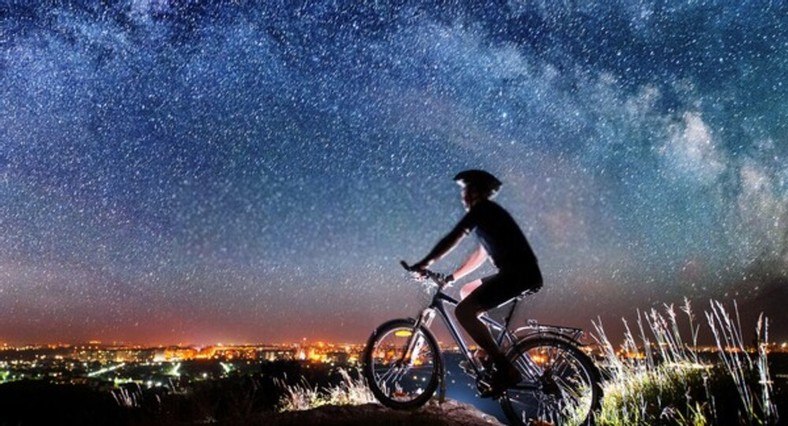 While a road bike allows you to ride fast on streets, mountain bikes will make your riding far funnier. No matter which mountain bike you choose to enjoy your commuting, they have their own pros and cons. And yes, mountain bikes are good for urban riding if you know how to take advantage of them.