Critical/ Retrospec bike brands have been standing for years since 2009; if it is the first time to know about this brand, one of the best multiple world bike brands is coming!
Retrospec is the leading bicycle brand in the hybrid commuter bike category, perfect for those expecting a more active and healthy life. Apart from fixed bikes, they are well known for good single-speed bikes, beach cruisers, city, folding bikes, etc.
Indeed, if you study correctly in Critical, your bike expectation will be satisfied. Now, let's get started!
Overview of Critical/Retrospec Bikes Company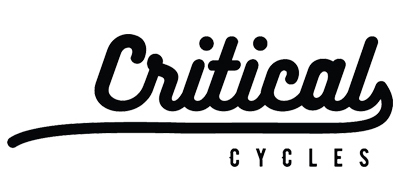 Critical is a formal name of Retrospec bike brand company which is an urban bike company. Retrospec company is located in Los Angeles, California. They are using both two names for their bikes so that you might see their bikes on the internet with both labels.
History of Retrospec Bikes
Briefly, Retrospec bicycles feature fixed gear, durable folding bikes for women, single-speed, and seven-speed bikes; They are designed at a premium and affordable cost.
History of Critical/ Retrospec Bikes
As mentioned, Retrospec was launched in 2009 by Ely Khakshouri. He firstly created bikes with the purpose of good design, comfort and built at a soft price. At the moment, Retrospec is not only the perfect bike for transportation but also shows a lifestyle that moves with you in every moment of your life.
Since ten years ago, Retrospec has developed giants and supports all age customers. All bikes from Retrospec are Incredibly designed and tested carefully in California to make sure that it is ready to join even the most challenging journey.
Innovative Retrospec Models in the Past
2009 Alpha, as the first model, was designed.
2011 Beta is the next iteration of fixie. It was well known due to the standard flip flop rear wheel hub. It is combined with the flat top tube, 0-overlap, and barspin clearance.
2016 Beaumont introduced the company expansion into the multi-speed field. They combined the step-through frame and single-piece crankset.
2017 Barron, a 21 speed and aluminum alloy frame bike with a budget under $500.
2019 Omega is a single-speed bike designed to celebrate all the success and innovations of a decade. It comes with VP freestyle pedals to the riser handlebars.
Retrospec is always creative to apply all the most excellent features on their bikes to satisfy the needs of different users. Besides, selecting the material carefully also results in robust bikes. You can feel through its frame. Significantly, they offer bikes for commuting, leisure riding, fitness, and so on. With the low price, it will be hard to find better bikes than Retrospec.
Retrospec Bike Ranges
It is simple to realize that Retrospec is producing various bike types for different rider's needs. They are offering eight categories as below:
Fixie Gear
City bike
Cool Hybrid bike
Single-speed
Fitness bike
Beach cruiser
Folding bike
Bike for kids
Apart from bikes, they sell trailers and car/bike racks which are also helpful and great quality products.
Most Popular Retrospec Bikes
You might know that Critical's product line is quite extensive, with thousands of models. Your specific needs and style will determine which of them will be suitable for your interest. However, there is the most popular bike model as the best selling product in bellow:
Single-Speed Fixed Gear: Harper Single Speed Fixed Gear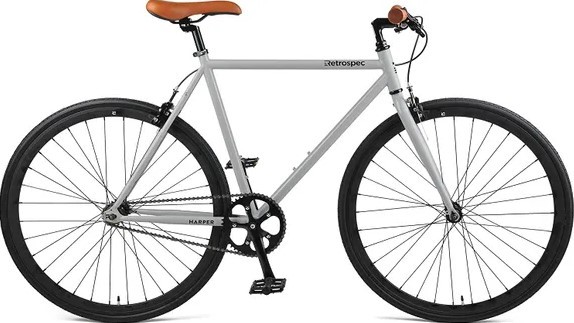 Being the most common for fixies and single-speed bikes, Harper is very easy to see on the broad market. These are very cheap but beautiful designs and top quality. Besides, it is famous for its high tensile steel built-in frame. You can find both flat and drop bars models. They will feature flip flop hubs, which can be rotated; hence, you can ride fixed. Importantly, you have two sets of rim brakes for more accessible stopping.
Harper is especially simple and easy to assemble and does not need unique or much maintenance. With the sturdy steel frame and double-walled rims, this bike is super durable even if it needs to maintain the parts which are cheap and easy to replace.
Beach Cruisers: Chatham Beach Cruiser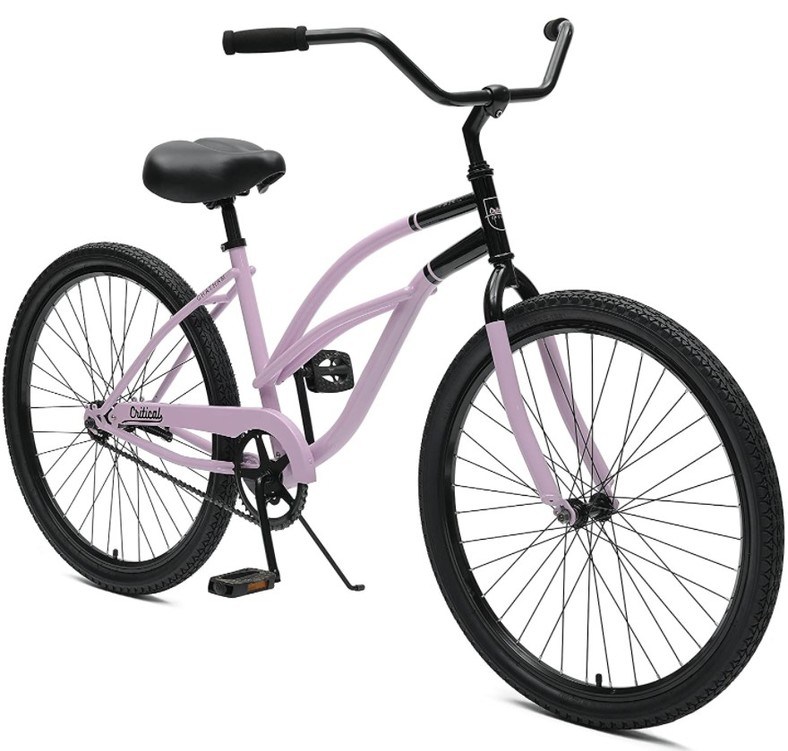 If you are riding around the sea, Critical beach cruisers are more than perfect. Firstly, you would lose your mind at first sight due to its attractive design, the exaggerated and curved top and bottom of tubes, the curved handlebars, and the wide tire.
This model is for both men and women of different heights. This model features the Shimano derailleurs and V-brakes, which can shift smoothly and durably. 
Its solid weight will stay the ride stable and straightforward, while the big tires provide plenty of traction for dirt and pavement, with cushioning for bumps during the riding. Besides, it is easy to control with the foot-operated coaster brake.
Its upright handlebars and soft foam grips make for more comfort for the ride, while the large tires offer a superior grip for roaming across different types of terrains with comfort. This model is also simple to assemble.
Hybrid Bikes: Barron Comfort Hybrid Bike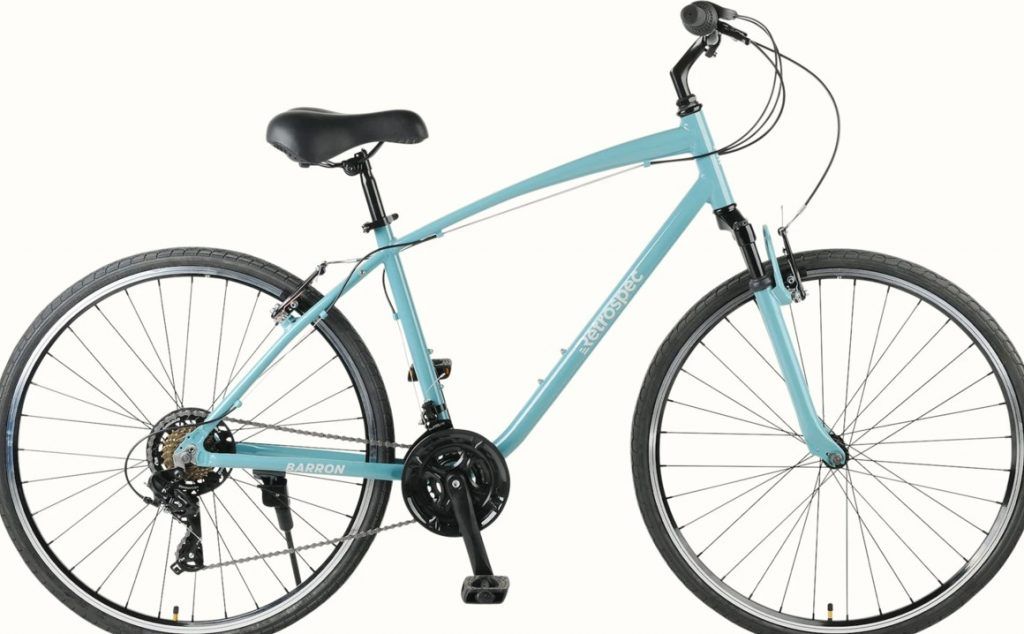 Barron is the most comfortable Retrospec hybrid bike with the 21-speed step through the idle for riding in the city. The low-height step design will make it easy to hop on/off the bicycle.
Its upright handlebars will ensure a comfortable riding posture. It is easy and quick to assemble. You only need to install the handlebars, comfortable bike seats, pedals, and front wheel. Its lightweight aluminum frame will make it durable and robust, while the light blue color will be an excellent choice for a jarring-free ride.
Related: Most Comfort Bikes for Women.
Folding Bikes: Judd Folding Bikes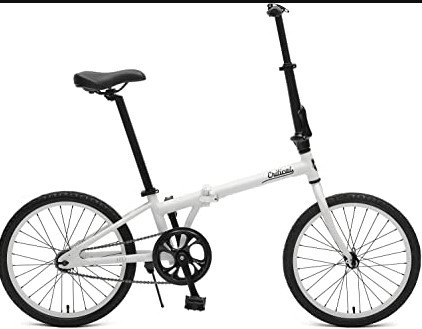 Judd Folding bike with a little more than $200 is one of the premium bikes with premium price tags. You would never be able to find better, more convenient, and portable bikes than Judd. This folding bike is compact for storage indoors and avoids weather damage, and you can easily fit the bike into your car.
This single-speed folding bike with a built-in coaster brake without cables requires less maintenance and more riding. The tires come with rounded tread and large dispersion grooves for combating every forecast. 
Related: Best Folding Bikes for Women
Kid Bikes: Cub's Kid Balance Bikes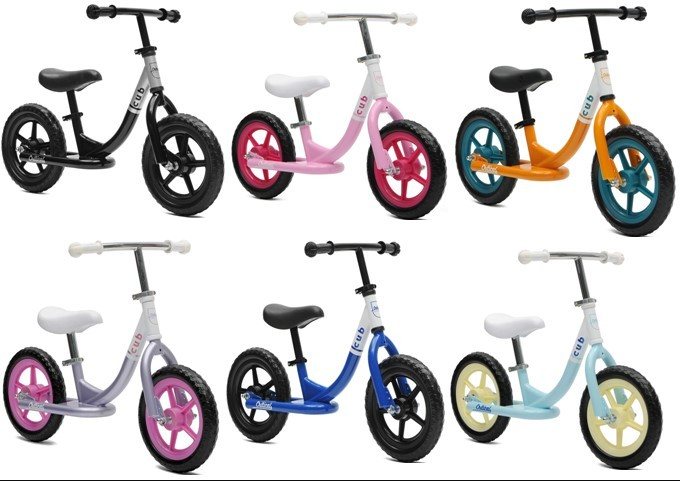 Balance bikes from Critical are designed to learn how to ride the bicycle or some models with training wheels. They offer an extensive product line for kids from 12 months to 11 years old. They are cheap, just less than $100.
Bike Price Range
Price is one of the most important subjects to discuss any product, and bikes are not exceptional. For the most popular Criticals – Single speed fixed gear; the price ranges from $219 (Happer Coaster) up to almost $380 (Silly Klunker).
For beach cruisers, some models reach up to more than $459 (Chapter Rental Bike), Chatham cruiser models are around $350.
Hybrid bikes are ranging from $300 to $350. Folding bikes mentioned with the price around $220. They offer kids bikes for over or only $100 and less, and you can easily find an option for kids from 2-3 years old with a budget of $70.
Retrospec is considered the most affordable price bike brand on the market.
Are Retrospec's Bikes Any Good?
Yes, there are thousands of good things about Retrospec bikes; firstly, it is one of the most affordable bikes with a price range from $300-450. It is not easy to find a cool fixie bike except for Critical. Besides, this brand bike features a unique flip flop hub for supporting to select if you want to ride fixed or single gear, which comes with a freewheel.
All the Retrospec bike's components are correctly selected with high-quality materials and durable fixed gear bikes. Each model will fit with different needs of consumers, so you should consider the components then choose the suitable models.
Critical bike tires are resistant and durable and do not spike quickly. Besides, its frame is made of steel and aluminum for strength and durability, while some other brands offer plastic materials for economical use.
The bike looks all attractive; you can choose your needs quickly depending on your size and riding habits. Critical bikes feature an attractive color option. Hence, you can make a choice for the one that meets your personality. Additionally, You can find most of the information for each model from their well-designed and informative website.
Retrospec vs. Sole Bikes vs. Sixthreezero
Three of these bike brands are similarly popular. The comparison chart below will present some aspects on how different among three and make you choose the right one.
| | | |
| --- | --- | --- |
| Retrospec | Sole Bicycles | sixthreezero |
| Against the brands like Competitive Cyclist, Jenson USA and Pro's Closet | Against brands City Grounds, State Bicycle and Priority Bicycles | Against Brands like Kali Protectives, Trek Bicycles. |
| Better brand recognition | Offer more regular discounts and promotions | Offer more regular discounts and promotions |
| 4.5 points in Knoji site | 4.4 points in Knoji site | 4.5 points in Knoji site |
| Fixie Gear, City bike, Hybrid bike, Single speed, Fitness bike, Beach cruiser, Folding bike, Kids bikes | City cruiser, Single speed/ fixed gear, Dutchie, Three speeds, Coastal cruiser | Hybrid, beach cruiser, Commuter, Comfort, Fat Tire and adult tricycle |
| Price ranging from $200 to 400 | Price ranging from $300 to 600 | Price ranging from $250-500 |