Devinci is a first-rate bike brand in Canada, and its manufacturing facilities are also located in Canada. The brand provides various types of good-quality bikes with top-of-the-line Maxxis, Shimano, RockShox, and SRAM components.
Devinci was established in 1987 as an aluminum road bike company. However, the company has since continued to offer other bikes in its lineup. Today, Devinci focuses on producing high-performance mountain bikes while providing other great bikes on city, road, and electric ranges as well.
Here is a list of good bike brands in the world that you may interest.
Overview of Devinci Bike Company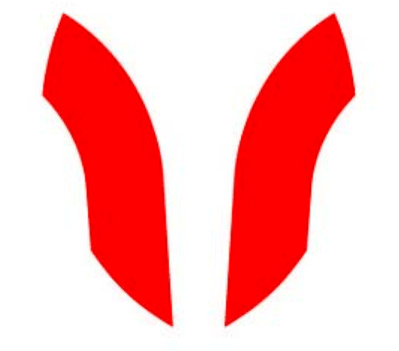 It could be said that groundbreaking technologies and lifetime warranty are considered the two most crucial features of Devinci's selling points. These make their bikes outstanding over the already saturated bike market.
History of Devinci Bike Company
In 1987, Devinci Bikes was founded in Chicoutimi, Quebec, Canada. During that time, the company was widely called Da Vinci. The brand was considered the brainchild of two local engineering students with enthusiasm for bike riding. Nevertheless, not long after, Felix Gauthier, an entrepreneur, revolved into the business too.
Three years later, Felix acquired half of the company and changed its name to Devinci. And today, he is the only person who has sole ownership in the company.
Initially, Devinci produced aluminum road bikes but quickly developed them to integrate carbon frames and mountain bikes lineups with a dual suspension system. Today, the brand is home to state-of-the-art research and development facilities. The company also proudly stamps the "Made in Canada" badge on their bike frames. However, it is vital to note that not all Devinci bicycles are manufactured in Canada, but most of them are.
There is the fact that Devinci has a long tradition of racing because the company has been sponsoring prize-winning athletes since its beginning. Some of the most successful riders are part of the Devinci family, including Georgia Astle, Greg Callaghan, Patrick Laffey, Keegan Wright, and many more.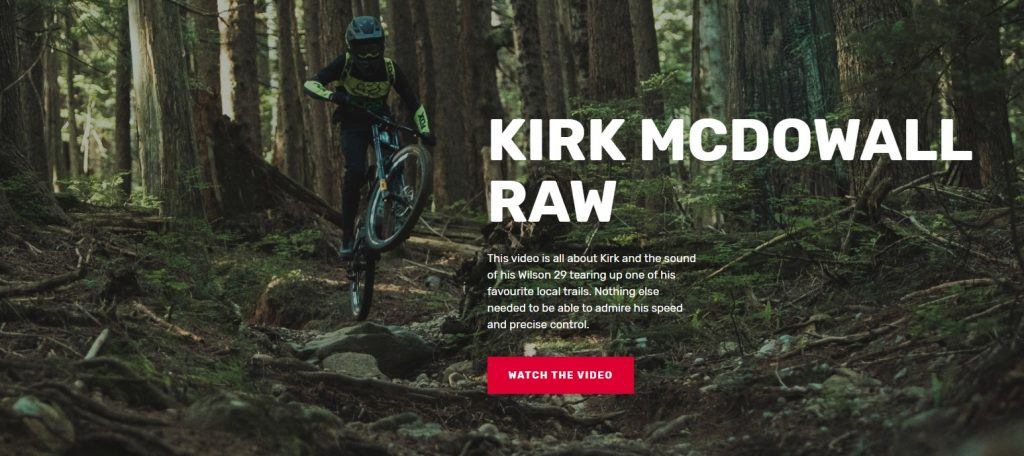 Where are Devinci Bikes Made?
According to the information on Devinci official website, the company manufactures most of their bikes in Canada. However, there are several models produced overseas. For example, their frames are made in Asia, and the bicycles will be assembled in Canada. Aluminum frames, on the other hand, are still manufactured in Canada.
The Technologies of Devinci Bikes
More than 25 years ago, when Devinci Bikes was founded and located in Chicoutimi, Quebec, aluminum was considered the seed that revolutionized two-wheeler mobility.
From road to race, carbon fiber to dual-suspension lines, today Devinci is a global leader in frame manufacturing. The company is also considered the home to state-of-the-art research and development facilities with a team of top engineers committed to delivering models with outstanding performance. All the skilled technicians and designers have been sourced; Research and Development are increased, strengthening the company's commitment to performance and quality.
From a monopoly in the Canadian bike market, Devinci has expanded around the world, broadening its road portfolio to include a wide range of hybrids, women's bikes, ergonomic cruisers, cross-country standouts, and more. Typically, Devinci's World Cup winning dual-suspension mountain bike line is equipped with Dave Weagle's proprietary, groundbreaking Split Pivot Technology.
Their bikes are also designed with a longer-reach geometry and a looser head angle for more confident handling of technical trails. At the same time, a steeper seat angle gives you increased thrust when climbing.
Performance of Devinci Bikes
As you might all know, Devinci is a bike brand famous for their frames and mountain bikes. The Devinci's flagship Downhill ride, the Wilson, first took the World Cup by storm in 2011. From that time, from ticket booths to sprawling parks – the bike has made its mark on the whole thing, both inspiration and innovation.
When it comes to road and gravel bikes, Devinci models tend to come in a sharp look with an adventurous personality. No matter where you roll, their bikes can do it all thanks to the premium engineering, impeccable aesthetics, and a lifetime warranty.
The brand's city and cycle path bikes are also designed with some innovative technologies, providing incredible acceleration and agile handling.
Another great bike range of Devinci Bikes is electric bicycles. They are not only versatile, fun to ride but also equipped with some off-road features, bringing excellent performance on all terrains.
Besides adult bikes, Devinci also manufactures bikes for kids. These might come in a small construction, but they are not small when it comes to equally high performance.
Devinci Bike Categories
Devinci Bikes provides different lineups, including mountain bikes, road bikes, and gravel bikes, geared towards the professional bike market. The brand only works with first-rate materials, components, and parts and doesn't offer any bikes for amateur-grade or entry-level riders. Besides the pre-made bicycles, Devinci also offers custom-designed or ready-built frames for different types of riding disciplines. Below are the bike lineups that Devinci is currently offering:
Electric Bikes
Mountain Bikes
Road Bikes
City and Cycle Path Bikes
Junior Bikes
Most Popular Devinci Bikes
It seems that Devinci's bike selection has a little bit of something to suit everyone. The bike brand is best known for mountain bikes with both full suspension and hardtails. However, the company also manufactures gravel, city, road, electric, and kids bicycles. Here are some of the most popular Devinci bikes that you might want to consider:
Electric Bikes: Devinci AC Deore 12S
Mountain Bikes: Devinci Spartan Carbon XT 12S
Road Bikes: Devinci Hatchet Carbon GRX RX600 11S
City and Cycle Path Bikes: Devinci Cartier Altus 8S
Junior Bikes: Devinci Marshall 27 SX 12S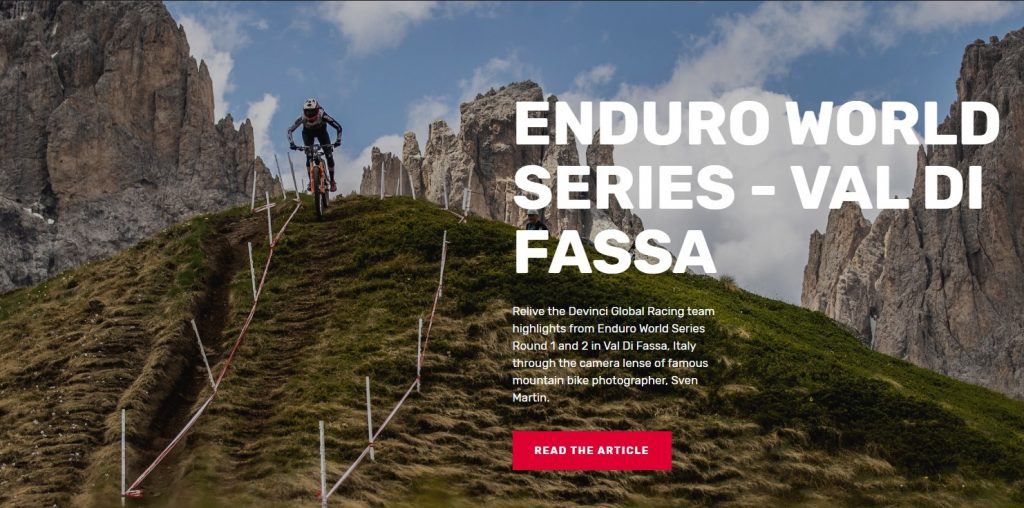 Devinci Bike Price Range
Even though most Devinci bikes are manufactured in Canada, their models are not really expensive. On the contrary, you actually get good value for your money because of the innovative research and development processes, as well as high-end components from some famous brands, such as SRAM, Fox, Maxxis, RockShox, Shimano, etc.
Electric Bikes: $4,999 – $7,699
Mountain Bikes: $1,699 – $6,799
Road Bikes: $2,099 – $3,699
Junior Bikes: $2,599
Are Devinci Bikes Any Good?
In general, Devinci bikes will provide riders with not only incredibly high-quality frames but also great ride quality and experience. Typically, you will get a bike that is really worth every penny since they are equipped with superior components from Shimano, Fox, SRAM, etc. It could be said that Devinci offers great bikes that can do everything.
Devinci Vs. Trek
Devinci Bike Review
Devinci has a very long tradition in the cycling racing field. The company has been sponsoring many prize-winning athletes since its establishment. Nowadays, the Devinci family includes some of the most successful riders, such as Georgia Astle, Patrick Laffey, Greg Callaghan, Keegan Wright, and many more. This is one of the most obvious pieces of proof for the company's bike quality.
If you have a chance to try riding some Devinci bikes, you will feel that their bike ranges offer something a little bit unique for everyone. The brand is best well-known for their mountain bike range, including hardtails and full suspension. Nevertheless, their different lineups are quite popular, such as road, city, gravel, electric, and road bikes.
One of the best things about Devinci bikes might be the fair price. Even though most of their bicycles are produced in Canada aimed at the professional cycling market, they are not so expensive that you can't afford one. Devinci's bikes will provide riders with the best possible riding quality and experience thanks to the incorporation of first-rate components from famous brands, such as Fox, Shimano, Maxxis, SRAM, RockShox, etc.
Pros
High-quality frames to ensure durability
Offer great performance on almost all trails
Coming at a fair price for all people
Bikes are equipped with high-quality components
Cons
Not various options for beginning riders
Trek Bike Review
Trek is also a global-famous bike brand that provides high-quality bikes of different lineups. Just like Devinci, Trek also uses top-end components from several well-known brands, such as Shimano, to ensure that every bike delivers ultimate performance and durability.
Mountain bike range might be one of the most popular ranges in a wide variety of Trek bicycle categories. Of course, there is a good reason behind this popularity. What you will experience when riding a Trek bike is power, durability, and comfort at the same time. What's more, these bikes are typically made to handle different terrains, allowing riders to enjoy a great riding experience.
Generally speaking, almost all Trek bicycles are constructed out of lightweight materials, making them slightly simpler to control. This is particularly true when you encounter hard trails. In addition, Trek bikes have become so popular because their bikes don't sacrifice durability for weight.
Pros
Provide a wide array of bike types and models
Offer an extremely smooth and comfy feeling
Simple to maneuver on most road conditions
Integrated with advanced technologies and high-quality components
Cons
The seat post should be enhanced
Devinci Electric Bikes

Devinci was not immune to the e-bike craze and decided to enter the electric bike race. The company's electric product line comes in a wide range of models and styles, including hybrids, mountain, and gravel bikes. So no matter what type of riding style you prefer, you can get some extra support when climbing uphill with one of these electric bikes.
In general, all Devinci electric bikes weigh about 50 lbs or even less, making them great in the world of electric bikes.
What's more, all e-bikes are equipped with premium Shimano STEPS 250W motors (mid-drive motors) with 60–80Nm of torque and powerful 400-500Wh batteries. Typically, these batteries are either semi-integrated or integrated. Both the motors and batteries are a huge plus of Devinci electric bikes.
Devinci Mountain Bikes

The Devinci Mountain Bike category has the widest selection of models covering different uses, geometries, and materials. Furthermore, the majority of Devinci mountain bikes are made in Canada and get lots of popularity.
The company produces different types of mountain bikes, including downhill, all-mountain, enduro, pump track, fat, and trail mountain bikes. They come in both full-suspension and hardtail setups with materials of aluminum or carbon. In addition, almost all models feature different constructions. Therefore, you can pick the components based on your preferences and budgets.
Some of the most popular Devinci mountain bikes are Django, Spartan, Marshall, Troy, etc. The most important thing is that all models in this range are equipped with premium Fox and RockShox suspension and mid-range to high-quality Shimano and SRAM components. Hence, these bikes will be a perfect option for professional riders or advanced shredders who ride for excitement. If you afford to spend higher budget like 300 bucks for a mountain bike, you can check out the list of top 15 best mountain bikes under $300 on the link.
Devinci Road & Gravel Bikes

Since Devinci Bikes doesn't specialize in road bicycles, the choice for road and gravel cyclists might not be as huge as their mountain bikes. At the time of writing this article, there are only two Hatchet gravel bikes.
Fortunately, these two models are available in both aluminum and carbon frames and equipped with great Shimano GRX or 105 groupsets. As a result, they are considered great mid-range bikes for both enthusiasts and amateur and gravel riders.
Devinci City & Cycle Path Bikes

In addition to premium specialty bicycles, Devinci also manufactures entry-level and mid-range city and cycle path bikes for commuters.
These models are perfect for everyday use in big cities with heavy traffic or smooth trails. While there are relatively many bikes in this range, the most popular ones might be the Cartier, Hex, and Milano. All these bikes are integrated with Shimano parts and aluminum frames for the best performance.
Cycle path and city bikes at the Devinci Bikes are designed with comfy, upright geometry, superior components, large but sleek tires. They come at affordable prices so that anyone can get one, stay fit and healthy with that bike.
If you are looking for a bicycle for commuting or simply riding around bike paths, you might want to consider Devinci city and cycle path bikes.
Devinci Junior Bikes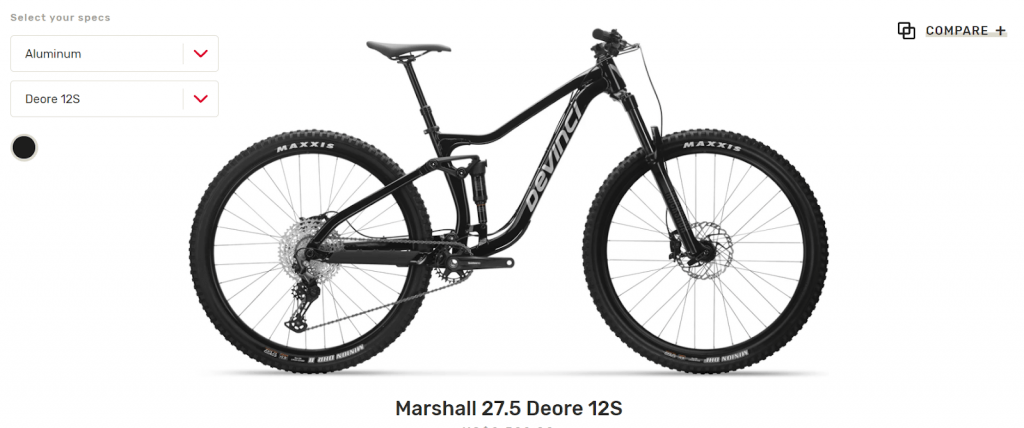 In addition to adult bikes, Devinci also produces different types of bikes for kids and juniors. In terms of look, they are small, but they are not when it comes to performance.
There are three wheel and tire size options, including 24 inches, 26 inches, and 27.5 inches. Hence, these bikes are suitable for kids of various heights and ages. In addition, these models are available in a rigid, hardtail, and full-suspension type, equipped with Shimano drivetrains, Suntour, and RockShox suspension. Devinci junior bikes are absolutely great bikes for kids that will last and withstand years of abuse.
You can check the top list of incredible bikes for teens.
Conclusion
You can see that Devinci bikes are conspicuous among most big-name bike brands in different ways. And as you might all know, this is a slightly small, privately-owned Canadian bike company that still manufactures many of its own frames in Canada.
Devinci bikes are not really expensive but are equipped with reliable components from many trusted partners in the bicycle industry. Even though the brand's lineup is not large, there is enough variety that most cyclists out there can find at least one that suits their needs.