If you are living in the United States, you may not have heard of Ghost Bikes, or you may have just heard of them for the first time. On the contrary, if you are coming from Europe, then surely you already know this famous and long-standing German bike brand.
Ghost manufactures bikes for all types of cyclists, including hardtail, full suspension, road bike, trekking, electric bikes, and many more. The company also produces bicycles for both women and men with respective geometric sizes for the best riding experience.
Here in this article, I will give you a deeper look at the Ghost Bikes so that you will know another great bike from Germany. Who knows, you might add it to the top of your list when looking for a new bike. Let's get started!
Part of Best Bike Brands.
Overview of Ghost Bike Company
Even though Ghost had modest beginnings, it quickly gained popularity and now ranks alongside some of the world's most famous bike manufacturers. It could be said that the value you get for the money is the key selling point of Ghost bikes, which not many bike brands can match.

History of Ghost Bike Company
In fact, Ghost Bikes had very interesting beginnings. So, it would be a pity not to say a few words about this famous European bike company.
Back in 1993, Ghost Bikes was founded by two friends coming from a small town in Waldsassen, Germany. They are Klaus Möhald and Uwe Kalliwoda.
Actually, these two friends opened their first bicycle store in 1992. They operated the shop from their garage and sold and serviced bicycles to their university colleagues. One year later, the established Ghost Bikes brand when manufacturing their first bike – a 9.9kg bicycle which was a huge success, partly due to its competitive price.
Since then, the two friends have continued to develop and enhance their bikes and manufacturing facilities. Meanwhile, the duo also opened their own carbon and aluminum companies. Therefore, they started producing their frames domestically. This has improved their bike's quality a lot while offering competitive prices.
Nowadays, Ghost Bikes also manufactures high-end bikes for pro riders and recreational cyclists. The company also sponsors some of the most winning riders, athletes in the sport.
Where Are Ghost Bikes Made?
Unlike many other bike brands in the world, Ghost Bikes still operates mostly from its headquarter in Waldsassen. It is said that over 70% of Ghost Bikes production takes place in the Bavarian town. Nevertheless, the company also has lots of business locations in different countries around the world, including Korea, the Netherlands, Spain, Taiwan, and China.
The Technologies of Ghost Bikes
Ghost Bikes is not a bicycle company that takes components and parts from other brands and puts them together, sticking their logos on the company's finished bikes.
On the other hand, their designers and engineers create frames and other bicycle parts on their own domestically. Until now, the company has pioneered many technologies and entirely changed the bicycle industry with some of those cutting-edge technologies.
They include DC brake mount, 4-bar-linkage rear suspension system, composite bushing, LC and UC carbon, Ghost forks, forged yokes and dropouts, ect. And this is also one of the reasons why Ghost-sponsored athletes usually complete podium goals on Ghost bicycles.
The brand has more than 300 employees who are working very hard to ensure that every next model will perform much better than the previous ones. That is the main reason Ghost Bikes has a good reputation among worldwide racers for being powerful and reliable machines.

Performance of Ghost Mountain Bikes
Ghost says that mountain bikes are their DNA. In fact, it is true that mountain bikes are the company's passion and driving force, and that's where they are rooted. Since the early 1990s, Ghost Bikes has dedicated themselves to mountain biking and off-road bikes.
The full-suspension mountain bikes from Ghost are considered the top of their bike range and bring lots of fun among all of their mountain bikes. They are equipped with excellent shock and a fork that can easily "devour" anything on the trail.
What's more, the integrated refined rear suspension system allows you to enjoy every moment, even at high speeds on the toughest terrains. So finally, you will get the safe downhill, ultimate comfort, and great fun with Ghost mountain bikes.
Ghost Bike Categories
This famous European bike brand offers a lot of models of trekking, road, and urban bikes. However, their mountain bike line is where Ghost Bikes actually excels. You can find the two major sections in the company's mountain bike range on the official website, including hardtails and fully suspended.
So, let's take a look at the different models so that you can make an informed decision before buying.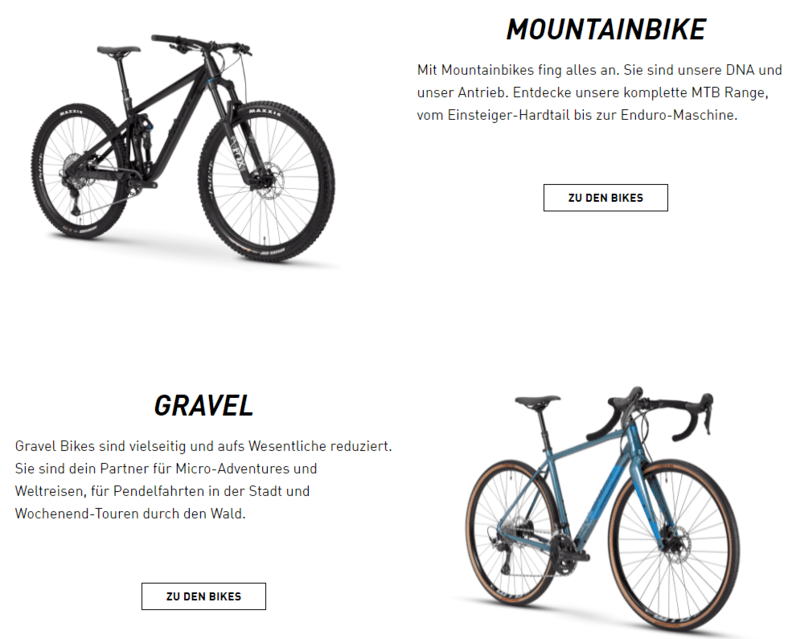 Mountain Bikes
Tour
Cross Country
Trail
All Mountain
Enduro
Gravel Bikes
City and Trekking Bikes
Kids Bikes
Electric Bikes
E-Mountain Bikes
E-City and E-Trekking Bikes
Most Popular Ghost Bikes
As I mentioned before, Ghost Bikes produces a wide range of bikes. All the bikes they manufacture are arranged into Hardtail, Full Suspension, Lane/Road, Kids, and Electric bikes. Currently, the company produces nearly 40 different models, and each bike is equipped with its own unique features.
Let's have a look at some of their most popular models:
Mountain Bikes: Ghost Kato Advanced 27.5
Gravel Bikes: Ghost Road Rage Fire Advanced
City and Trekking Bikes: Ghost Square Urban Base U
Kids Bikes: Ghost Power Kid 16
E-Bikes: Ghost E-Riot Trail Pro
Ghost Bike Price Range
In the subject of prices, Ghost Bikes mainly produces mid-range bicycles for bike riding enthusiasts and fitness cyclists. Nevertheless, that does not mean these choices don't satisfy other riders of different riding styles.
The company also provides a wide collection of both entry-level and premium carbon bicycles. Hence, anyone can find a model that is suitable for their riding styles, requirements, and, most importantly, their budgets. Below is the price range of Ghost bike categories available to purchase:
Mountain Bikes: $587 – $5,298
Gravel Bikes: $2,472
City and Trekking Bikes: $683 – $999.80
Kids Bikes: $152 – $587
E-Bikes: $3,002
Are Ghost Bikes Any Good?
The answer should be yes. Ghost Bikes is a great bike brand and quite famous in Germany. All of the company's bicycles are made to last because of the branded materials and high-quality components. For example, lots of Ghost bikes are equipped with reliable SRAM or Shimano group sets.
Ghost Vs. Trek
Ghost Bike Review
The Ghost Bikes has been around for more than 25 years. Even though it started with two friends, a tiny garage, and the thought of creating the exact bicycles that you want to ride, every bike model at Ghost is equipped with its own character, making it not only special in the company's bike ranges but also over competitors. There are always different nuances, from an entry-level bike to aggressive enduro models.
It would be a shame if I did not mention mountain bikes when talking about Ghost Bikes since it is the brand's DNA and driving force to become successful as today. There are a lot of different types of bikes in this range, from beginning bikes to enduro machines.
Besides excellent mountain bikes, Ghost also provides riders with incredibly versatile gravel bikes. They will be your perfect companion on different trails, from commuting in familiar city streets, weekend tours to micro-adventures to explore the world.
You will be definitely amazed at what Ghost city and trekking bikes have to offer. Every model has been taken care of to the smallest detail. This, as a result, makes it an ideal bicycle for your daily life.
Pros
Offer some of the best mountain bikes in the industry
Provide the market with various models
Most models come at a fair price for all riders to afford
Cons
The full-suspension MTB bikes are not affordable for everyone
Trek Bike Review
Trek always prides itself on decreasing climate change and boosting people's health all over the world by riding bikes. No matter what your purpose of cycling is, off-road riding or competition, there is always a great Trek bike that matches your riding style. Having said that, Trek is best famous for its comfy off-road control. This is also the reason why lots of riders around the world love Trek bikes.
When compared to other bike brands, Trek seems to provide slightly more gears for cycling. In addition, the company offers custom models for those who are really serious about bikes.
Not only selected by several world-class athletes, but Trek bicycles are also very popular among riders who ride a bike daily. With a huge range of bikes, such as a mountain, hybrid, off-road bikes, etc., there is a suitable bicycle for everyone that fits their needs.
Now let's get into some advantages and disadvantages of Trek bikes:
Pros
Provide a wide array of bike types and models
Bikes are available for men, women, and children
Offer several first-rate off-road bikes
Made from high-quality materials and components
Cons
The top tubes of their mountain bikes are a little bit short
Ghost Mountain Bikes

As I mentioned before, Ghost considers their mountain bikes the passion and driving force that makes them successful as today. Since the early 1990s, the brand decided to only focus on off-road bikes as for them, and mountain bikes can do anything.
Nearly 30 years later and a lot has changed. Today there are many types of mountain bikes with various technical improvements. There are machines to suit every riding style and range of ​​use. You have endless choices when looking for a new mountain bike. Therefore, you should look closely at the different types to find the perfect mountain bikes bike for you. And at Ghost, there are four major types of MTB bikes for you to choose from.
Tour Bikes
If you spend your saddle mostly on less demanding roads but need great comfort and power, then Ghost tour bikes will be what you are looking for. You can ride the best mountain bike tours with different models, including Nirvana, Lanao, and Kato. You can also use these bikes to enjoy your everyday short trips.
Cross-Country Bikes
Cross-country bikes are typically designed for quick and versatile use, whether on home trails or marathon races. They are excellent models for aspiring athletes who appreciate low weight, efficiency, and comfort. Ghost Bikes offers two major bike styles in this category, including trail bikes and all-mountain bikes.
Trail Bikes
Ghost trail bicycles are excellent mountain bikes. These models are perfectly suitable for the brand's extended single-trail tours when it comes to mountain categories. They allow you to climb uphill without any hitch and let it plunge downhill without any problems.
Ghost trail bikes are flexible, playful, comfortable, agile, and full-suspension bikes. Typically, they will not let you down even while jumping.
All-Mountain Bikes
If there is an all-rounder in the MTB bike range, the all-mountain bike absolutely wins the title. No matter if it is short, long mountain tours, or even a long trip crossing the Alps, Ghost all-mountain bikes equipped with full suspension have been a hit.
Ghost Gravel Bikes

If you want to rattle off many miles on a long trip and are seeking an excellent off-road adventure, a gravel bicycle is just what you need. These perfect all-road models can do everything: bikepacking, training laps, micro-adventures, or regular commuting. Ghost gravel bikes simply excel thanks to their reliability and versatility.
Most Ghost gravel bikes are made from carbon or aluminum frames. Two popular models are Road Rage and Fire Road Rage.
Road Rage
When it comes to Road Rage models, Ghost started by taking the most powerful characteristics and features of a normal road bike and enhancing them until they can create a real gravel bike for racing. These bikes are not only fast, sturdy but also incredibly efficient.
What's more, these bicycles are especially convincing in different weather conditions, typically when it's wet on forest or meadow trails. This is because the bike is equipped with wide tires and great hydraulic disc brakes for powerful stopping.
Fire Road Rage
If you love long bike tours, you will definitely fall in love with Ghost Fire Road Rage bikes. These bicycles are equipped with large 29-inch tires, exuding strong MTB qualities. In the meanwhile, it still shines with a distinct touring gene. Whether you are looking for a gravel bike for long descents, easy mountain bike trails, or sporty multi-day tours, Ghost Fire Road Rage is always the way to go.
Ghost City and Trekking Bikes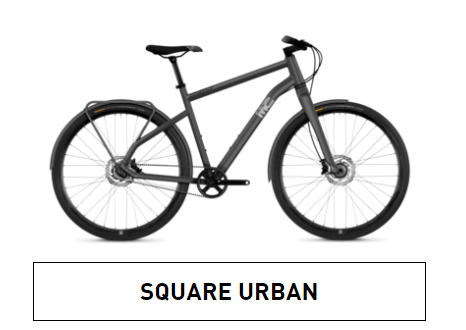 It could be said that Ghost city and trekking bikes are just as flexible as the roads in this world. The company has to offer great models for anyone who enjoys riding on asphalt for hours. Their bikes are fast, equipped with well-proportioned geometry and premium details. These models are a perfect option for commuters, cyclists, joy cyclists, and bike travelers.
Three major models in this range include urban bikes, trekking bikes, and cross bikes.
Urban Bikes
One of the best ways to experience and enjoy a city is by riding a bike around that city. A good urban bike lets you go through heavy traffic fast and takes you to all the nearby areas easily. What's more, it is very comfortable to ride for an extended time. The appearance is also refined and as minimalistic as possible.
As you might all know, urban bikes are not equipped with suspension but featuring smart functionality, such as belt drive, luggage rack, lighting, and lighting. This makes the urban bike dependable transport that will not disappoint you.
Trekking Bikes
Ghost trekking bikes are designed for riders who love long-distance rides. With these bikes, all you need to do is pack, gear up, and go. These models are incredibly sturdy, smartly equipped, and exceptionally comfy because of the front suspension. No matter where you are planning to ride next, only one thing is for sure: Ghost trekking bikes are always with you.
Cross Bikes
If you don't like riding indoors on your rollers, then just go out for some workouts. Ghost cross bikes are typically made to be your ideal training partner. They are extremely comfortable, fast, and lightweight. They are a perfect bike on different terrains, including easy trails, long distances, and city streets.
Ghost Kids Bikes

Ghost offers various types of bikes for kids, no matter their ages or color preferences. Little kids will fall in love with Powerkiddy balance bikes. Those who are trying for their first pedaling attempts will need 12 and 16-inch Powerkid models. Juniors are more suitable with the 20 and 24 inch Lanao and Kato nad 26-inch mountain bikes.
Kids Balance Bike
These bikes are a great way to help your kids get their first steps toward bikes. Ghost Powerkiddy balance bikes help young children not only practice fine motor skills but also build cooperation and learn to balance effortlessly. It ideally prepares young children to learn to ride a bike.
Kids Bike 12-16 Inch
The models in this range are typically designed to support early riding. With this type of bike, safety is the most important thing. That's the reason why Ghost 12 inch and 16-inch Powerkid bicycles are typically strong. What's more, they are equipped with training wheels, rear-wheel pennants, and different extra features. This, as a result, provides your kids with ultimate safety and protection for their first pedal attempt. These bikes are perfect for kids from 95 cm to 120 cm tall.
Kids Bike 20 Inch
If you are looking for a bike to help your children improve their riding technique easily, Ghost kids bike 20-inch models will be the way to go.
These bikes are already designed in the style of "adult" bikes because they are very durable, low-maintenance, and exactly custom to the needs of kids. There are two main models in this category, Lanao and Kato 20 inch bikes. They come in an appealing and cool appearance and are ideal for riders with a height from 115 cm to 135 cm.
Kids Bike 24 Inch
An ideal option for both girls and boys. The Lanao and Kato 24 inch kids bikes are particularly designed for young riders between 130 cm and 145 cm tall. Equipped with some adult-inspiring construction, these models are optimized to fit kids' riding styles.
Youth Bike 26 Inch
Ghost youth 26-inch bicycles are perfect for children with a height from 140 cm to 160cm. The brand takes adult versions of Lanao, Kato, and Lector as role models and then develops the kids versions. The kids's bikes models are second to none when compared to other counterparts and are a huge success for Ghost in the world of cycling.
Ghost Electric Bikes

During development, the company has established Ghost technologies with a robust powertrain. As a result, the brand launched a smart electric bike that pays attention to detail and can handle any challenge. Two major models in the Ghost electric bike category include electric mountain bikes and electric city and electric trekking bikes.
E-mountain Bikes
These models are really authentic and refined electric mountain bikes that feature some of the best things of their unpowered correspondents. However, once you start cycling, you will notice the huge difference: mountain biking has never been so playful and enjoyable.
E-City & E-Trekking
If you are looking for an electric bike to ride every day, either for commuting or long weekend trips, these e-city and e-trekking bikes are just a perfect option for you. They are equipped with everything you need in the city streets and your tour.
Conclusion
As you can see, Ghost has to offer various bikes at different prices, from high-end models to mid-range and even low-end ones. So, you can easily find a suitable model for your pocket. If you are looking for a mountain bike, then you have come to the right place.
Ghost mountain bikes are the most successful models in their ranges. And there are also hardtail and fully-suspended bikes for you to pick. You can even consider some rigid models if you want a more lightweight mountain bike.