Ankle boots are one of the most common and favorite types of bootie. You can find a wide range of styles and ways to wear a pair of ankle boots. However, which way is the best for you?
If you are looking for the answer to the above question, this article is made for you. Follow the article to know the best ways to wear ankle boots! Let's start!
Different Types Of Ankle Boots
You might misunderstand that there is only one type of ankle boots. However, in the bootie world, there are many various designs and styles of ankle boots that you could find.
In fact, you could classify ankle boots into different types based on their features, including shaft height, heel style, material type, and toe-bed shape.
In terms of shaft height, we have three types of ankle boots, including:
High shaft ankle boots
Mid shaft ankle boots
Low shaft ankle boots
In terms of toe-bed shape, there are two main types:
Rounded toe ankle boots
Pointed toe ankle boots
In terms of style, you will find two significant types of ankle boots:
Tight ankle boots
Semi-wide ankle boots
Ankle Boot Styling Tips
There are several tips and tricks to make your outfit more outstanding and appealing when wearing ankle boots. In addition, you can refer to the tips below to wear ankle boots more stylish:
Tip For Petite People
If you have short legs or you are skinny, you should choose a bootie that could hack your height. I will recommend some options such as a heeled bootie, pointed toe ankle bootie.
In addition, you could consider low shaft or high shaft ankle boots instead of mid shaft ones since mid-shaft ankle boots could cut you off.
Another thing that you should keep in mind is that matching pants of the same color with boots is very important. In this way, you could create a longer line. That also means your legs will look longer and straighter.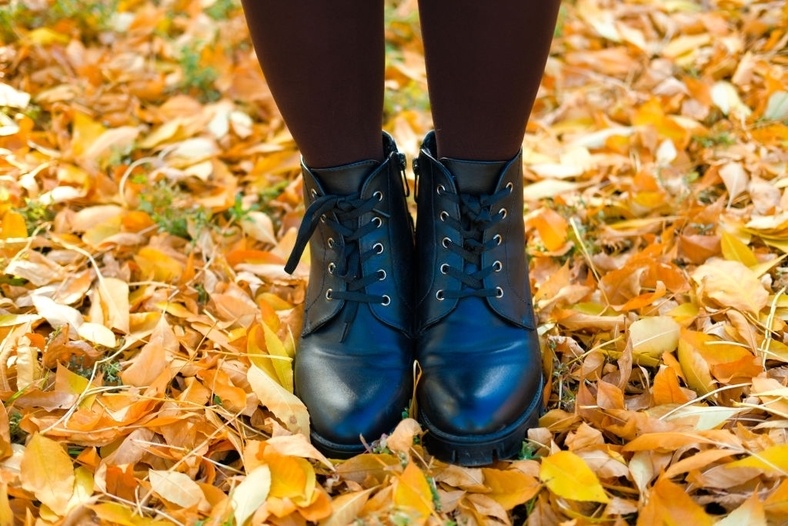 Choose The Right Jeans
Do you know some centimeters of jeans can make a difference? For example, wearing high shaft boots with long jeans might cause a messy closet. Instead, it would be best if you chose a pair of jeans that are shorter than your ankle.
In terms of the low shaft and mid shaft ankle boots, you could go to longer jeans. Or if you want to show a little bit of skin in your skinny jeans, you should pick some jeans with short length.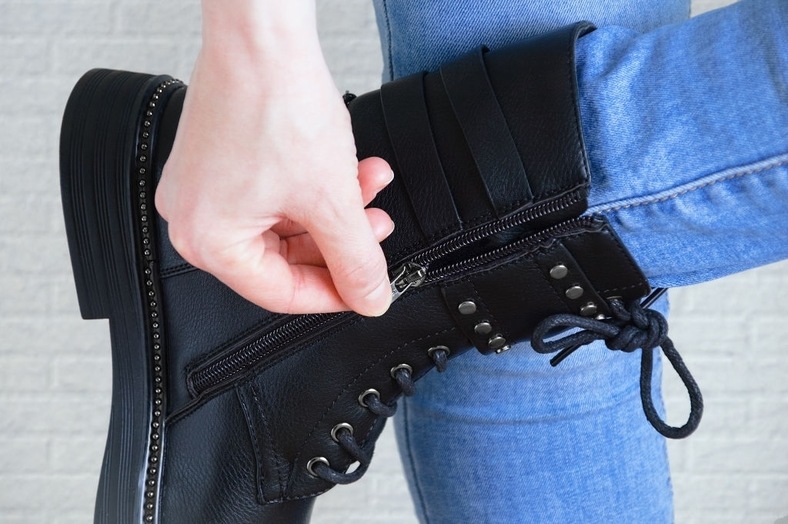 Choose The Suitable Material And Style For The Weather
If you want a pair of boots for cool weather, I will recommend high shaft ankle boots. These boots will help you stay warm. In addition, when you want to wear socks, high shaft boots will help hide the socks subtly and aesthetically. Meanwhile, low shaft ankle boots will be a better way to go if you wear ankle boots in summer.
Material is another essential factor when choosing a pair of ankle boots. Heat-retaining, water-resistant material will be an excellent choice for cold days. If you want extra warmth, you can also select boots with cotton or fur lining inside.
For more popular ankle boots for cool weather, you check out this related article about best cowboy boots for women here.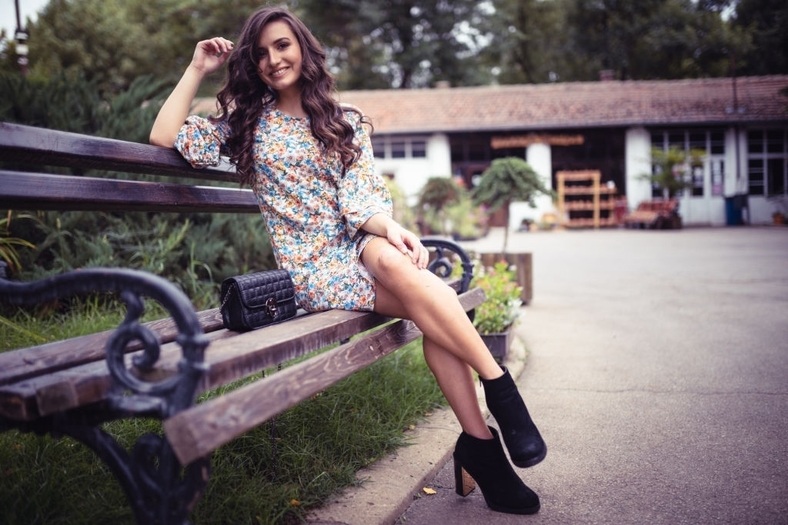 How To Wear Ankle Boots With Jeans 
When you mix a pair of ankle boots with full-length jeans, there are several options for your outfit. The first and common one is rolling up your jeans. In this way, you could show a little skin and make the outfit look more dynamic and youthful. However, it would be best if you did not roll up your pants too high because it can become awkward. Rolling up your pants once or twice is enough to give your closet a sporty effect.
Another way to wear ankle boots with jeans is by tucking jeans into the boots. This way is suitable for cool days. Also, if you prefer a neat outfit, it will be an ideal option. Skinny jeans are easier to tuck into boots. To have a better illustration and more outfit idea with ankle boots and jeans, you could watch the following video: 
How To Wear Ankle Boots With Dresses And Skirts
Another outfit idea that you should try is matching your ankle boots with a dress or a mini skirt. This outfit idea is not too new, but it will not cause boredom. You can also transform your closet in different and creative ways.
One of the most significant advantages when wearing ankle boots with a dress or skirt is that you might use all types of booties. You can combine high or low, round or pointed toe shoes with skirts effectively.
However, it would be best if you still kept a few things in mind to make your outfit stand out. For example, if you are wearing a patterned dress, you should choose a simple, one-color pair of boots. On the other hand, wearing a pair of ornately decorated boots can be distracting.
You can watch the tutorial video below to have the best closet with ankle boots and dresses:
FAQs
1. What is the best way to wear ankle boots?
You can find many ways to mix and match with a pair of ankle boots. Personally, I recommend mixing ankle boots with trousers. It would be best if you also tucked your trouser legs inside your boots. This combination will help you look dynamic but equally elegant.
2. Are ankle boots still in style 2021?
Ankle boots are always a must-have item in your wardrobe. They are trendy, chic, and easy to match. In 2021, although people seem to favor taller boots like knee-high boots, ankle boots are still a worthy choice.
3. Can you wear ankle boots with everything?
Yes, you definitely can wear ankle boots with everything. A pair of ankle boots could match with almost all your closets. From jeans to midi skirts, ankle boots will be an adorable accessory for you.
4. Do you wear socks with ankle boots?
I highly recommend wearing socks inside your ankle boots. Ankle leather boots can cause a feeling of constriction for your feet. Also, it means you'll need a good pair of sweat-wicking socks to avoid foot ailments.
5. How long should pants be with ankle boots?
Your pants should not be too long when mixing with a pair of ankle boots. The leg should be about 1cm above the ankle so as not to cause rubbing when you tuck them inside your boot.