Intense Cycles was established in the 1990s, during the peak period of the United States mountain bike racing. Besides excellent mountain bikes, Intense Cycles also produces and sells different types of replacement parts for their own bicycles. This way, you can make sure that any parts or components of your bikes needed to be replaced can be easily bought here.
But now, let's have a closer look at how Intense Cycles establish, their bike technologies, performance, bike ranges, and many more in the following part.
History Of Intense Bike Company
During the 1900s, also known as the bloom period of mountain bike racing in the United States, Jeff Steber established Intense Cycles. You may or may not know that Steber was the visionary behind the very first full-suspension downhill mountain bicycle. Before Intense Cycles' founder and owner joined the downhill riding scene, riders performed this type of bike only on hardtails which were equipped with very little travel.

There was an interesting fact about the cross-country bike that cyclists threw away. After that, Jeff Steber brought that bike to the Interbike trade show in 1993. Fortunately, a motorcycle and BMX legend, Mike Metzger, and an expert snowboarder, Shaun Palmer, paid lots of attention to the bike that Steber took to the show. They are the people who put Intense Cycles mountain bikes on the world map of cycling after winning the 1996 US National Championship on the M1 model.
Another great thing about Intense Cycles is their M1 full-suspension frames. They are so popular that lots of teams bought the company's M1 frames and even rebranded them as their own frames. And they were still hand-welded in the Intense US facility, located in Temecula, California. This is also the place where Jeff Steber has a lab of himself to tinker, design, and build different types of bikes.
Where Are Intense Bikes Made?
It has been a long time since most of the Intense Cycles' high-end peers have moved to Asia, the company is still producing their mountain bike frames in Southern California.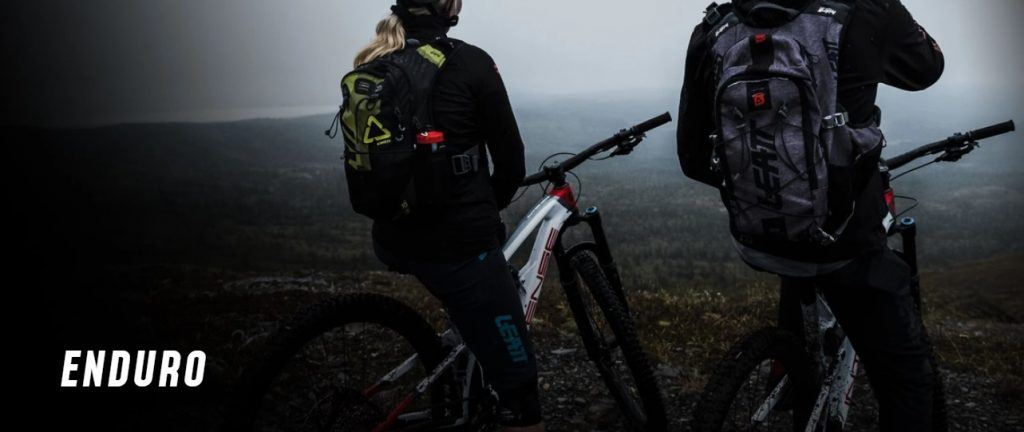 The Technologies Of Intense Bikes
The most outstanding technology of Intense Bikes should be their JS Tuned Suspension Technology.
JS Tuned is a fine-tuned suspension that is typically designed to work with every single Intense model. Its main purpose is to optimize each individual's geometry, kinematics, drivetrain, wheel size, and other specifications.
This suspension technology is a result of the culmination of the hands-on experience of Jeff Steber, the founder and designer of Intense Cycles, the company's engineering team, the Factory Team riders, and other skilled brand test pilots.
The key takeaway of the JS Tuned Suspension system is incredible small impact sensitivity, more effective pedaling capability, better control at the top of the suspension, and decreased bottom out. This system is actually sophisticated, high-end, and it's not uncommon for Intense Cycles to take advantage of this platform and meticulously tune each bike model.
Performance Of Intense Downhill Bikes
Downhill Bikes is the bike segment that Intense Cycle pioneered in 1993 with their original M1 legend. With athlete-inspired components and designs that Intense uses during their whole range of bikes, this type of bike continues to be at the forefront of the company's cutting-edge part of bike development.
Intense Downhill Bikes are particularly designed for the most demanding riders.
The large 29" wheel allows you to carry a large amount of momentum and speed while also flattening the trail. Therefore, it will be an easy, great choice for anyone. Of course, the beating heart of any bike at Intense Cycles is its frame.
With the M29 model, Intense has utilized a very special carbon coating to design a frame that is both sturdy and strong while giving it all the proper places. In other words, you can take razor-sharp lines on the track while riding this model without being beaten or going through a rough patch. This is an extremely crucial factor for a downhill bike.
In addition, Intense has concentrated on making the 29-inch front wheel to ensure the right contact patch. This way, you will experience an excellent combination of handling and grip. What's more, you will get perfect cornering, precision and accuracy, and straight-line speed.
Intense Bike Categories
After starting their business manufacturing downhill mountain bikes, Intense Cycles have made great progress and extended their bike categories to a wide range of other mountain bike styles. Currently, Intense offers lots of mountain bikes with different specifications and components, making them suitable for various riding styles and budgets. Here is the Intense Cycles' bike range:
Downhill
Enduro
Trail
Cross Country
E-Performance
951 Series
Most Popular Intense Bikes
Every bike at Intense Cycles is designed and honed on the toughest terrains in the world. Therefore, they will give you incredible performance. Whether you are looking for faster routes, meeting your friends in enduro, or going up against the best in all-around downhill competition, you will find a suitable bike for your purpose in Intense Cycles.
But, sometimes, picking the perfect one is not always easy, typically for beginning riders. So, here are several most popular Intense bikes from each bike category for your reference.
Downhill Bikes: The Intense M29
Enduro Bikes: The IntenseTracer 275
Trail Bikes: The Intense Primer 275
Cross Country Bikes: The Intense Sniper XC
E-Performance Bikes: The Intense Tazer 279
951 Series Bikes: The Intense 951 Series Trail
Intense Bike Range
In general, Intense Cycles produces great-quality bikes of all ranges, but the most well-known type is mountain bikes. One of the best things about their bikes is the price range. Even though their bicycles are designed with dedication, great technologies, and good-quality components, they are considered affordable for almost all people. Here is the price range of several Intense most popular bikes.
Downhill Bikes: $3,299
Enduro Bikes: $5,999 – $6,299
Trail Bikes: $2,999 – $3,299
Cross Country Bikes: $2,999 – $8,999
E-Performance Bikes: $6,299 – $7,999
951 Series Bikes: $3,699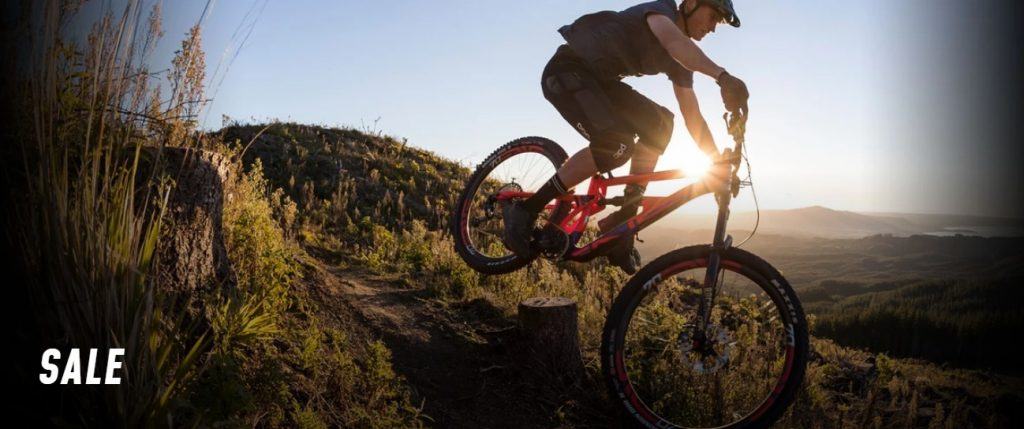 Are Intense Bikes Any Good?
Yes, Intense bikes will give you a different experience when you are riding them on different trails. Even though the company could have pushed their frames to a longer and slacker design, it still creates stability and balance between comfort and capability. Their bikes are designed to p ush limits and ride experiences with more travel, bringing lots of fun and exciting feelings, typically when you want to fly through the air.
Intense vs. Specialized
Intense Bike Review
If you have a chance to experience an Intense bike, you might feel its exceptional performance. This is because every single model is designed and honed on the hardest terrains in the world.
No matter what your purpose is, from looking for faster lines, pedaling on an enduro trail with your friends, or even going up against the best in all-out downhill competition, there will always be an industry-leading Intense bike for you. It could be cross-country, enduro, downhill, or trail bikes.
In addition, the most important thing that makes Intense bikes apart from other brands and models might be its patented JS Tuned Suspension Technology. This innovative technology brings you a completely different feeling when riding on bumpy roads since it can significantly reduce impacts.
Pros
Made of high-end, durable frames
Very comfortable on most types of trails
Offer incredible riding performance
Cons
It may not be a good choice for beginners due to the price
Specialized Bike Review
Specialized is a bike brand that offers high-end bike models of various types and styles. This allows you to have more options to choose a suitable model for your purpose, riding style, and budget.
If you are a fan of mountain biking, it is not uncommon to know Specialized since the company is relatively famous for this bike range. They design and manufacture every model for a specific purpose. Hence, their bikes can meet all riders' requirements that they expect in a good mountain bike, from recreational riding to dealing with more technical, rougher terrains.
Generally speaking, Specialized mountain bikes are ideal for riders who are seeking speed, versatility, performance, and also endurance in one mountain bike.
Pros
Made of high-end components for the best experience
Offer quite a wide range of mountain bikes for all purposes and ages
Excellent suspension system for a more comfortable riding feeling
Cons
Some premium models are not affordable for all
Intense Downhill Bikes

Since Intense Cycles started their career by producing downhill mountain bikes, there is no surprise that this is the best bike range of the brand. The company refined and perfected their downhill models from 1994 to the present, resulting in a lot of World Cup championships.
Currently, Intense Cycles offers only one downhill model, the M29, that is equipped with a large amount of suspension. What's more, they are typically designed to resist the extreme real-world conditions of downhill mountain bikes.
M29
If you are a fan of downhill bikes, you might have heard about the Intense M29 since it is the flagship model of the company.
In terms of quality, you don't need to worry about it. The Factory teams ride this M29 to race, which is clear evidence for its top-of-the-line components and builds. It is one of the beasts of the downhill bikes with the 208mm travel at the rear and 203mm at the front together with 29-inch wheels. Besides, its weight is not really heavy. If you want to train for your downhill races, you might want to seriously consider this Intense M29.
There are many options of perfect mountain bikes to choose the one that best suits your needs here also.
Intense E-Performance Bikes

If you always dream of conquering tough trails but can't handle them due to the weak bike, Intense e-performance bikes will be a great option to keep in mind. Typically, they make pedaling possible for anyone who has difficulty riding a non-assisted bike.
Taser 279
Even though there is only one model in the e-performance bikes, the Intense Tazer 279 is a compatible bike with other models of the same category on the market.
This model provides you with not only the capability of accessing any trails with ease but also lots of playfulness. What's more, its motors and batteries have made good progress since its beginning.
This Tazer 279 model is equipped with a 27.5-inch rear wheel and a 29-inch front wheel. This is really an excellent design that helps you handle any large obstacles with the big front wheel while offering agility with the small rear wheel.
Equipped with a full-suspension system, 155mm of rear suspension travel, and 160mm front suspension, this bike allows you to explore any trail you want. You will get the real, complete experience when riding this Tazer 279 thanks to the powerful battery and excellent Shimano's STEPS motor.
Intense Enduro Bikes

Enduro's spirit is full of inspiration. There is nothing that can really boost adrenaline like Enduro. It could be just a few afternoon laps, or park hits with your friends, or even chasing every second to win the championship at multi-stage Enduro races. This feeling completely inspires the Enduro bike range in Intense Cycles.
Intense is proud of making the most trust-building Enduro lineup. Their Enduro bikes are not only excellent at handling capability and endurance but also offer incredible geometry design that is friendly to pedal power. There are two exceptional well-performing models in the Intense Enduro bike category, Carbine and Tracer.
Carbine
The Intense Carbine model is a perfect combination of the updated longer-reach geometry and fast-rolling, big 29-inch wheels. This excellent design gives riders the ability to handle and steer the bike even on the roughest trail. The company is also proud of the patented JS Tuned suspension system (160 mm at the front and 155 mm at the rear) integrated into the Carbine model. This technology will maximize the axle path, leverage curve, and the entire performance of the bike.
Tracer
One of the greatest things about the Intense Trace model might be its advanced, longer-reach trail geometry and confidence-inspiring design. Like the Carbine model, this bike is also equipped with the cutting-edge JS Tuned suspension "enduro link" technology. And you know, the overall bike's performance, axle path, and even leverage curve will also be substantially improved. With 27.5-inch wheels, 160mm front suspension travel, and 165mm rear travel, this Intense Trace is really a powerful enduro race bike.
Intense Trail Bikes

Each trail bike at Intense Cycles is designed and manufactured to excel with the company's unique construction in terms of specifications and functionality. Different models are created and developed with their own purpose, from recreational riding to do-it-all rigs. Intense Trail bikes are equipped with state-of-the-art race-proven performance and handling technologies. So, nothing can beat these all-terrain bikes like Intense trail bikes.
There are three models in this range, including Primer 275, Primer 29, and Primer S. Intense Cycles is always proudly catering to various types of riders and anyone choosing to use 27.5-inch and 29-inch wheels of their different trail models.
Primer 275
Built from the ground up, the new Intense Primer 275 is the "True to the Trail", according to Intense Cycles. This model delivers remarkable performance that is really noticeably different from other models of the same bike range from other competitors. It has a design that stands out while inspiring confident trail rides every time.
Primer 29
The Intense Primer 29 model is equipped with remarkable Superfast 29-inch wheels. It is typically developed as a trail bicycle and can traverse the toughest descents as well as pedal up hills.
There is no obstacle that the powerful 29er wheels can't pass. They can even boost your speed when pedaling downhill. This model is packed with 140mm rear suspension travel and 150mm front travel for the most comfortable riding feeling.
Primer S
If you are a more aggressive trail rider and seeking a bike with a more responsive and stiffer build, the Intense primer S will be your excellent choice. It just delivers the perfect riding performance of an enduro and all-round trail bike that you will need.
Intense Cross-Country Bikes

It might sound like a paradox when a downhill bike is inspired from a cross-country bike. However, it is completely real at Intense Cycles. And you will experience this feeling with their Sniper lineup. It is designed with more aggressive geometry than conventional cross-country race bikes. Therefore, it will give you more balance and stability at speed and minimizes demanding tracks and trail networks.
It is true that the Intense Sniper bike range is setting the standard for lightweight frames, delivering confidence not only in geometry but also in ultimate pedal performance. The Sniper lineup is suitable for different purposes, from fitness on long races or simply routes while still helping you save your energy for more technical, tougher downhills or trails.
Currently, Intense offers three models in their cross-country bike category, including the Sniper XC, the Sniper T, and the Sniper FRO. They are all designed and produced with advanced geometry in mind and will be an ideal companion for anyone who is looking for more out of a normal bike with short travel.
Sniper XC
The Intense Sniper in general, and the Sniper XC model in particular is really a specialized, breakthrough machine. This bike is equipped with suspension travel of 100mm. You can descend with this short travel bike just like its long travel ones, and this is exactly what the Intense Sniper XC will do in every terrain.
Sniper T
The Intense Sniper T is like the big brother of the previous model, the Sniper XC. It is built with the same light carbon frame as the Sniper XC. However, this model offers a little bit more suspension travel, which will provide you with a relatively more comfortable ride.
Sniper FRO
The Intense Sniper FRO is a racing cross-country bike of the Intense Cycles. For those who don't know, the word FRO stands for "For Racing Only" and this is also the most lightweight cross-country bike that the company has ever produced, weighing only 9.7 kg.
This Sniper FRO is built with a slacker and an advanced longer-reach geometry of cross-country bikes. This construction allows you to tackle more technical and rougher trails than the previous version of the bike.
Intense E-Bikes
Intense electric bikes will provide you with the freedom that you might have ever thought of before. Whether it is exploring new trails, pedaling more laps on the terrain, or getting more confidence to go further, the Tazer electric bike will be your perfect partner.
Tazer
This model is not like any kind of great quality electric bike that you have ever ridden before. It is equipped with advanced staggered wheels (27.5-inch rear and 29-inch front) for optimal grip, mobility, and clearance to handle the hardest trail. You can tackle and control your Tazer in any conditions thanks to the innovative suspension system and great Shimano E800 drivetrain.
Conclusion
Intense Cycles provides riders of different riding styles with various options of high-end mountain bikes. What's more, their downhill bikes are ridden in lots of races, and riders won the championship in the Downhill World Cup with the company's Factory Racing team. This is really clear evidence for Intense Cycles' bike quality.
In addition, the reasonable price range makes Intense Cycles bikes more popular among various people. If you are looking for a new mountain bike, Intense Cycles is really a good bike brand to consider seriously.