In fact, not many bike companies in the world mountain and gravel biking industry are willing to test and push the limits of bicycle design standards like Niner Bikes Company.
Niner Bikes is a bike brand based in Fort Collins, Colorado. The company is exclusively committed to quality and focusing on manufacturing gravel and mountain bikes for both enthusiasts and professional riders. Their bikes are designed to enable riders to ride further and longer.
So, let's take a closer look at Niner Bikes brand and a detailed overview of their history, technologies, design philosophy, and more.
Part of Best Bike Brands.
Overview Of Niner Bike Company
Niner Bikes is also considered one of the most advanced bicycle companies in the industry. They have created and developed their own proprietary suspension systems, bottom bracket, and carbon fiber materials, etc.
If you are interested in mud, dirt, gravel, and trails, you might want to find out what Niner is up to. But first, let's have a look at their history of foundation and development.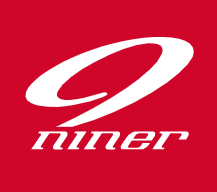 History Of Niner Bike Company
Like almost all the best bike companies on the market, Niner was driven by a passion for biking and spending time on trails since the company's beginning.
In 2004, Chris Sugai, also the founder of Niner Bikes, discovered how exciting it was to ride a 29-inch bicycle on trails. Interestingly, he realized that there weren't many such bikes on the market for those who ride another bike.
Since Chris Sugai is an expert entrepreneur, he could see the potential of a startup that could combine his passion for bike riding and help him earn extra money.
A short time later, Niner Bikes launched their first bike, a scandium single-speed 29-inch bike. This bike became a resounding success, selling out quickly and making Niner one of the world's pioneers of the MTB 29er.
Where Are Niner Bikes Made?
All the production of Niner bikes is in Asia. Niner Bikes has over 300 dealers all over the United States, and they sell their bikes in 40 countries across the globe.
The Technologies Of Niner Bikes
Niner Bikes have been in its business for over 15 years. The company began modestly with one single-speed 29er model. However, Niner ended up coming up with and developing a lot of technologies during that time.
Nowadays, all of Niner's bikes are state-of-the-art off-road bikes that are equipped with advanced geometries and proficient suspension systems. What's more, they are manufactured with innovative lightweight materials for the best riding experience.
Below are the most crucial technologies that Niner Bikes have contributed to the world of cycling.
CVA suspension
CVA stands for Constantly Varying Arc. It is the best Niner's copyrighted and domestic suspension. This system is a kind of four-bar, short, and dual-link one patented by Niner Bikes. It helps control undesirable suspension movement, which then results in more stability and balance between completely active suspension and pedaling capability.
RDO carbon fiber
Another groundbreaking technology of Niner Bikes is the RDO carbon fiber frame. It stands for Race Day Optimized, which are innovative frames that maximize rigidity and effectiveness while significantly reducing weight. Niner's engineers had a very careful approach that removed hot sports and stressors to create such advanced frames.
Performance Of Niner Mountain Bikes
Gravel and mountain bikes are the main bike categories of Niner Bikes. So, there are no reasons this bike range is not popular among various riders around the world. No matter where you go, from backyard to backcountry, Niner mountain bikes can always perform better than you think they could.
There are different models in the Niner mountain bike category. Each one has its own pros and cons, but all of them offer great features to conquer any trail. The most outstanding model should be the RIP 9 RDO, which is considered the king of mountain biking.
For over a decade, the Niner RIP 9 RDO trail bike has dominated the company's mountain bike lineup. And this Niner's flagship bicycle grew again in 2019. It is the kind of do-it-all trail bike that hits the bull's eye with a stable controlled 140mm CVA suspension, advanced and adjustable geometry, and enhanced frame rigidity. In addition, it is equipped with more standover for 170mm dropper post, shorter head tube, and longer reach.
In general, Niner mountain bikes are very versatile and capable, allowing you to reach your target trail with ease and fun.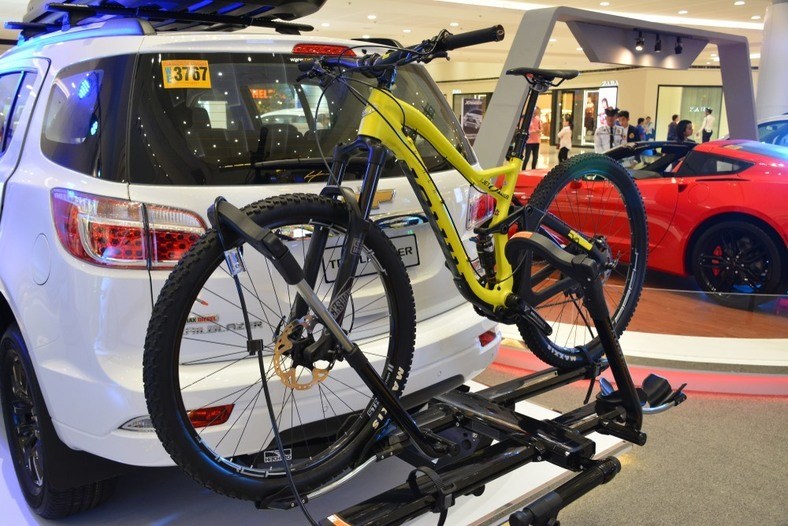 Niner Bike Categories
Niner Bikes has tried to manufacture different suspension models. They are very diverse, from hardtails to full-suspension mountain bikes, gravel bikes (either with or without suspension), and a combination of e-gravel and e-mountain bikes. In addition, the company produces a wide variety of bicycle parts, such as chain guides, headsets, bash guards, cargo racks, etc.
Here are the main Niner bike categories you can find on the market:
Mountain Bikes
Gravel Bikes
E-bikes Bikes
Most Popular Niner Bikes
Niner is best well-known for their mountain and gravel bikes. They commit to the quality and performance of every model since all of them are designed with dedication, technology, and high-end components. However, the company also provides the market with excellent e-bikes for dirt, mud, or gravel lovers. Let's check them out:
Mountain Bikes: Niner RIP 9 RDO 29
Gravel Bikes: Niner RLT 9
E-bikes Bikes: Niner RIP e9
Niner Bike Price Range
Every bike at Niner Bikes is carefully designed and manufactured with innovative technology, high-quality components under the skills and dedication of the company's engineers. Therefore, their bikes are not affordable for all, particularly people who have a small budget.
But, what you get will not dissatisfy you. It will be a refined bike with powerful motor or ground-breaking technologies and premium parts and components. Let's take a look at the price range of some of the best Niner bikes:
Mountain Bikes: $2,090 – $10.050
Gravel Bikes: $4,700 – $7,700
E-bikes Bikes: $5,995 – $6,595
Are Niner Bikes Any Good?
Yes, Niner bikes are great in quality and performance. When it comes to high-end adventure, mountain, and cyclocross bikes, the company is considered one of the leaders in the bike industry. This is because they can create their own groundbreaking technologies and combine them with other high-quality components.
Niner Vs. Specialized
Niner Bike Review
If it comes right down to the high-quality mountain, adventure, and cyclocross bikes, it would be a mistake, not to mention Niner Bikes. In fact, the company is considered to be the leader in this bike industry.
Niner not only offers excellent bikes integrated with groundbreaking technologies but also has created and developed their own copyrighted suspension system, carbon fiber materials, ect.
It is the incredible suspension that every Niner mountain bike provides riders with an exceptionally comfortable and smooth feeling, regardless of bumpy trails. What's more, their mountain bikes stand out from many other competitors thanks to their exclusive RDO (Race Day Optimized) carbon fiber frame.
What you will feel when riding Niner bikes will be a comfy feeling. What's more, the RDO technology will optimize the bike's rigidity and effectiveness. At the same time, it helps substantially reduce the overall weight.
Pros
Equipped with lots of exclusive cutting-edge technologies
Offer incredible smooth and comfy riding feelings
Most are stiff, versatile, and powerful on any trail
Cons
Doesn't come at an affordable price for all
Specialized Bike Review
Both Niner and Specialized provide the market with high-end bikes of different types. Having said that, Specialized tends to offer a wider range of bike models and types than Niner. This, as a result, makes it more accessible for riders of all ages, skill levels, and even riding styles. So, picking a suitable model will be a little bit easier.
Like Niner Bikes, Specialized are quite well-known for their mountain bikes. Different models are specially created for a certain goal. No matter what your purpose is when looking for a mountain bike, Specialized mountain bikes can meet it all. It could be a bike just for leisure ridings or a premium model to tackle more technical trails.
In general, Specialized mountain bikes are great for anyone who is looking for durability, speed, flexibility, and performance.
Pros
Entry-level bikes are also equipped with good components
Mountain bike range for all riding purposes and riders of all ages
High-end suspension system for a smooth riding experience
Cons
The Gripton tires don't seem to be really great
Niner Mountain Bikes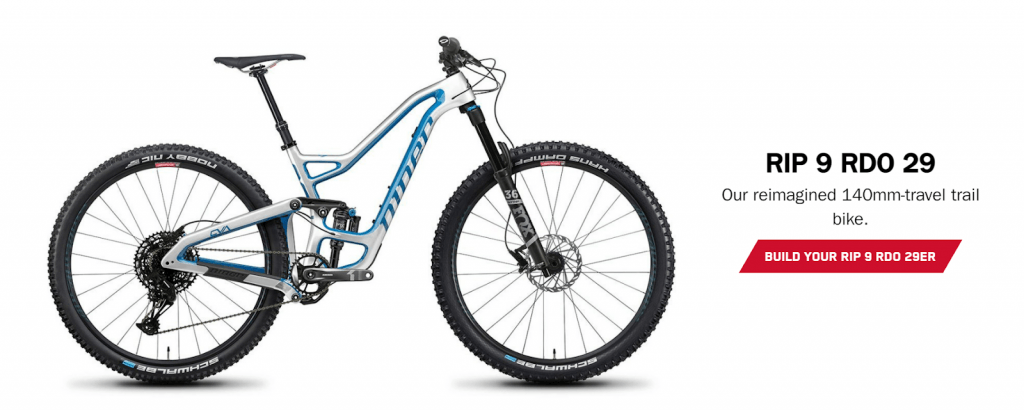 Niner Bikes has manufactured a wide range of mountain bikes that play an important role in the world of mountain biking. Let's have a look at the overview of some of the most popular Niner mountain bikes.
RIP 9 RDO
The Niner RIP 9 RDO is a high-end road bike that is typically designed with a state-of-the-art RDO carbon fiber frame and added with innovative Niner's CVA controlled suspension.
However, Niner Bikes also created the new Niner RIP 9 model, which is slacker, lower, and longer than ever, making it perform better. Besides, the bike is equipped with 150mm of travel on the front and 140mm on the rear. Since it also has the Niner geometry flip chip, you can feel that it is truly a versatile trail bike.
This model will be a perfect road bike for those who are looking for a fun racing bike. It is suitable for all kinds of terrains that you can find on either 29-inch or 27.5-inch wheels.
JET 9 RDO
When it comes to versatility, the JET 9 RDO is even more flexible than the previous model. And it is considered the most versatile bicycle that Niner has been offering. It is a full-suspension bike that is typically designed to go anywhere and do anything you like. The model is the perfect combination of the best features of XC bikes and the excellent geometry of trail bikes.
As its name implies, the JET 9's frame is made of Niner's patented RDO carbon material. Therefore, it is not only lightweight but also still sturdy to ensure bike quality and performance. Niner also equips the bike with 130mm of travel in the front and 120mm on the rear.
If you want to set limits on yourself while still love to ride the bike wherever trails on terrains take you, this model will be a perfect one to consider.
RKT 9 RDO
If you notice the name of the RKT 9 RDO, you might wonder what the "RKT" means. Well, it is short for "rocket" since this model is particularly designed for fast and fun rides on cross-country routes and other trails.
There are two different versions available in this model, including the RKT 9 and RKT 9 RS. Both of them provide great versatility, not only in structure but also in design. These are great bikes for riders who like to hit the pedals hard in cross-country races and on fast and winding terrains.
AIR 9
If you say that hardtail bikes can't be fun bikes, then you might not have heard of the Niner AIR 9 and AIR 9 RDO. These are two great hardtail bikes that are designed to surpass on various types of trails.
You will have two options of frames with the AIR 9, including carbon fiber and aluminum since each material has its own advantages. If you think that the Aluminum AIR 9 doesn't perform well. It is equipped with a state-of-the-art frame with a perfect combination of low weight and endurance.
As you might see, both models are really effective and advanced bikes that are designed to dominate XC routes and other trails no matter where you take them.
SIR 9
Niner SIR 9 is clear proof that steel has a palace in advanced bikes. SIR stands for Steel Is Real. What's more, this model can fit both 29-inch and 27.5-inch wheels and tires regardless of the 9 in its name.
This is a bike that really focuses on durability, comfort, convention, and adventure. So take advantage of it if you are looking for these values of a bike, ​​or you simply want to test them out on XC rides or bikepacking trips.
There are many options of affordable mountain bikes to choose the one that best suits your needs here also.
Niner Gravel Bikes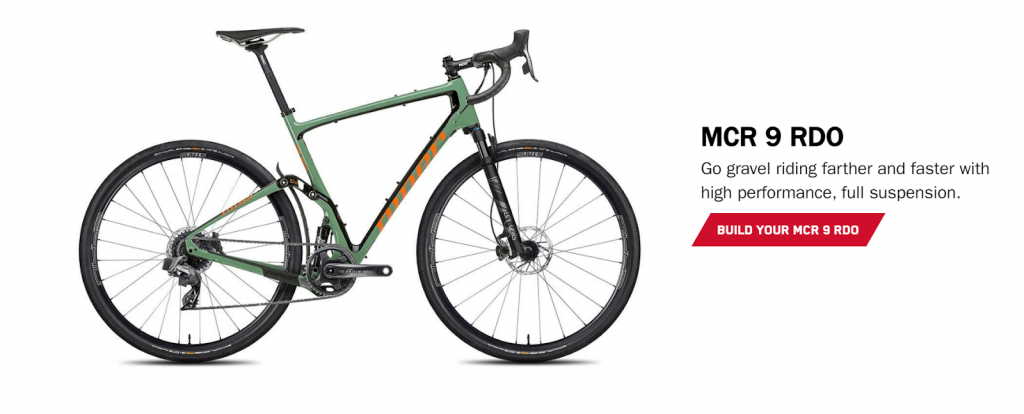 MCR 9 RDO
If you want to bike only one bike that can perform well on different types of trails, including road, trails, and gravel, then look no further. The only model you will need is the Niner MCR 9 RDO bike.
The best thing about this model that makes it outstanding among others is the incredible versatility. It is equipped with drop handlebars, a front and rear suspension system, and enough ground clearance for both 650b and 700c wheels.
So, for anyone who wants to spend money on one bike that can help you ride on different types of terrains, the Niner MCR 9 RDO will definitely be a great model.
RLT 9 RDO
The Niner RLT 9 RDO is just a thoroughbred gravel bike, with the RLT standing for Road Less Traveled. This is where this bicycle feels most comfortable wherever you take it, just like at home.
Generally speaking, if you are looking for a suitable gravel bike that can handle any type of riding, regardless of weather, trail, or surface, you might need to consider this Niner RLT 9 RDO.
RLT 9
The Niner RLT 9 Steel and RLT 9 Aluminum are more affordable than the RLT carbon model. These bikes are particularly designed for cyclists who love the simple and more conventional approach and prefer types of materials that can be more labor-intensive while costing less.
In fact, both these bikes are equipped with more fork mounts and frames than you will ever need. Hence, the RLT 9 models will be ideal for bike touring or bikepacking.
So, regardless of whether you plan to ride the RLT 9 for commuting, exploring, or racing, you can always make it a ride that is perfectly suited for you.
RIP e9
The Niner RIP e9 will let you ride longer and further with ease. The RIP 9 RDO model is equipped with an aluminum frame, an electric doppelganger, a battery, and a Bosch motor. Its battery is so powerful that it can last long enough for you to climb up hills.
If you are looking for an electric bike under $1000 that allows you to ride more hills, no matter if it is downhills or uphills, the Niner RIP e9 will be a perfect option to seriously consider.
WFO e9
If you think that the Niner RIP e9 is not powerful enough for you to go any trails you want, you might want to consider the WFO e9. This model features 180mm of squish and is equipped with some great features such as electric capabilities.
In terms of components, this bike prides itself on powerful SRAM Guide RE hydraulic brakes and SRAM SX Eagle drivetrain. These features provide more than enough quality and performance that you will need.
Conclusion
Niner Bikes is one of a few bike companies offering innovative, high-end bicycles. More importantly, their bikes are thoroughly designed and equipped with cutting-edge technologies, bringing incredible experience for riders. Gravel and mountain bikes are the two types of bikes that Niner is always proud of from the beginning. If you are a fan of gravel, dirt, or mud, you will absolutely fall in love with Niner bikes.