Orbea is currently the largest bike manufacturer in Spain that provides different bicycles to several best elite racing teams across the globe. The company has been around for a very long time. And people usually talk about Orbea as a company offering high-end performance bikes that are typically designed for racing for both beginning and pro riders.
Here in this article, you will learn more about Orbea's history, their bike technologies, and available models.
Part of Best Bike Brands.
Overview of Orbea Bike Company
It is probably that the carbon road bike range, such as Alma and Orca, is the most recognizable bike when it comes to Orbea bikes. However, it doesn't mean the company doesn't have other bike models. And Orbea actually offers other great types of bikes, such as urban, mountain bikes, and triathlon bikes.

History of Orbea Bike Company
Orbea was first founded in 1840 as a company. However, it didn't have anything to do with bikes during that time. On the contrary, the company initially manufactured guns and rifles, which were in really high demand around that time.
It was not until 1930 that Orbea eventually switched to focusing on producing bicycles. And it also changed the company to Orbea Bicycles. Then, in 1934, Orbea made its turn at the Tour de France and continued thriving and expanding its company until the 1960s.
In the beginning, the newly formed Co-op devoted itself to manufacturing recreational bikes,and finally changed back to competitive riding in the 1980s, participating in both the Vuelta a España and the Tour de France.
19889, Orbea started manufacturing mountain bikes. And today, the company also produces triathlon models. The company's bikes still appear regularly in the top bike races.
Where are Orbea Bikes Made?
Orbea Bicycles is the largest bike manufacturer based in Mallabia, Spain, and one of the parts of bike producers of the Mondragón Cooperative Corporation. The company designs, manufactures, and assembles their bikes by themselves in their factory in Mallabia. Some models are produced in Portugal, and frames are made in China.
The Technologies of Orbea Bikes
It is true that Orbea has added a lot of value to the world of cycling not only by sponsoring key races and elite teams but also by leading a number of cutting-edge technologies. And the greatest technologies of Orbea bikes should be Monocoque carbon frames and DCR technology. Let's take a look at these two groundbreaking technologies.
Monocoque Carbon Frames
Orbea makes the most of their Monocoque carbon technology in producing premium-quality carbon frames. Their bike frames are typically molded into a one-piece construction, ensuring excellent performance and long-lasting reliability.
Each tube is linked with the next through continuous fibers that pass through every important junction. As a result, joints between tubes are eliminated, which removes weak points.
DCR Technology
DCR, or also known as Direct Cable Routing, is a cable guidance platform. Its main purpose is to route the cables through the frame directly. This, as a result, will remove cable turns. The greatest advantage of this technology is to minimize friction, which then enhances brake and derailleur performance and increases cables and cable housings' durability.
You can also see Orbea's DCR technology as a completely sealed cable routing platform, which is super light. In particular, it is 50g lighter than traditional housings.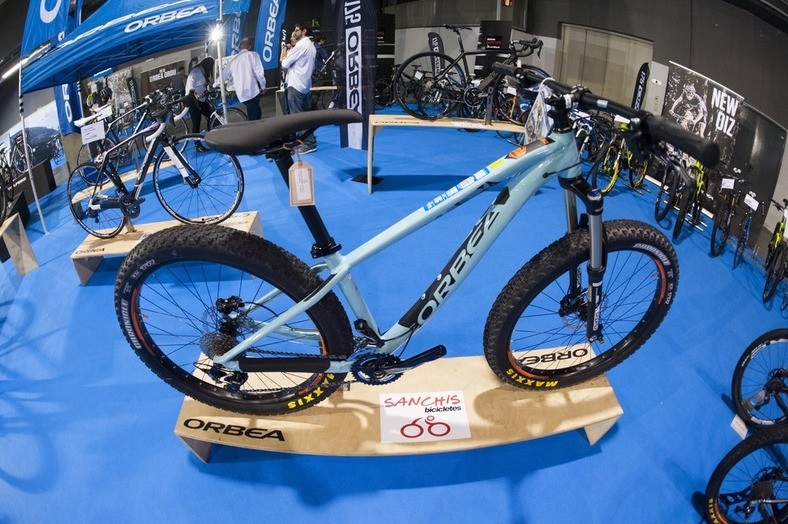 Performance of Orbea Road Bikes
Orbea provides a large number of different bike types and models. Among them, the Orca road bike is considered one of the best ones of Orbea bikes. It is not only lightweight but also an exceptionally capable, fast racing bike. And that is just what you need for a racing bike.
The new Orbea Orca OMX is a perfect model that takes inspiration from the Orca OMR and the Orca Aero. It could be said that this bike carries excellent aero features of the former bike and the lightweight, practical performance of the latter bike. As a result, you will experience the ultimate comfort, high performance, and even more fun and better value.
If you are looking for a road bike, either endurance or performance, this Orbea Orca OMX in general and other Orbea road bikes will be a great option to consider.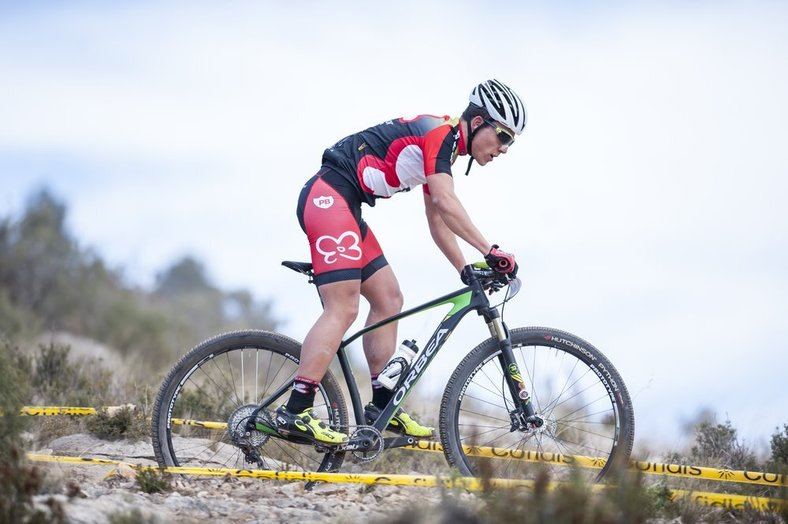 Orbea Bike Categories
Orbea is one of the leading manufacturers that provides all kinds of bikes in Spain. Every model is carefully customized and assembled by hand in a worker-owned factory to ensure the best quality. In general, you can find any dreamed bike, no matter what your riding style is, from racing, triathlon, trail, or just recreation riding. Here is the Orbea bike range that is available to buy:
Road Bikes
Racing
Endurance
All-road
Mountain Bikes
Trail
XC
Enduro
Sport
Triathlon Bikes
Urban Bikes
Commuting
Junior Bikes
MBT Trail
Learning
E-bikes Bikes
Personalized Bikes
Most Popular Orbea Bikes
As you might all know, Orbea is very famous for their top-quality performance bikes that are created for racing. And among various types of bikes offered, their road bike range might be the most popular one. But that doesn't mean other bike categories don't have a good model for you to consider. Let's check out some of the most popular Orbea bikes in several ranges:
Road Bikes: Orbea Orca
Mountain Bikes: Orbea Rallon
Triathlon Bikes: Orbea Ordu
Urban Bikes: Orbea Vector
Junior Bikes: Orbea Mx Junior
E-bikes Bikes: Orbea Gain
Orbea Bike Price Range
Orbea bikes are relatively famous for their high-quality components. And that's one of the main reasons why their bikes are not affordable for everyone. But it is worth every penny. Here are the price ranges of several common, preferred Orbea bikes.
Road Bikes: $1,109 – $10,835
Mountain Bikes: $637 – $10,315
Triathlon Bikes: $5671 – $10,870
Urban Bikes: $684 – $2197
Junior Bikes: $372 – $1617
E-bikes Bikes: $2421 – $10,634
Are Orbea Bikes Any Good?
Yes, Orbea Bicycles is a great bike brand with different types of bikes. Their bikes are made from aluminum or carbon, but they are all high-quality. What's more, the company chooses the best components to finish their bikes. For those who don't know, Orbea bikes were ridden by the UCI Professional Continental team Cofidis Solutions Crédits in both the 2016 and 2017 seasons. This is one of the best proofs for Orbea bikes' quality.
Orbea Vs. Specialized
Orbea Bike Review
Orbea is a bike company that has been around for a very long experiod. When everyone is talking about this bike brand, they are talking about their high-quality performance bikes that are typically manufactured for racing. Typically, their models are suitable for both amateur and expert riders.
Among various types of bike categories that Orbea offers, their mountain bikes are usually compared with other popular ones, such as Specialized. And the Orbea Rallon is by far the most common performance mountain bike that Orbea Bicycles has ever produced.
This model is really a capable enduro bike built with Orbea's innovative carbon frame and the most groundbreaking suspension technology around. The Rallon features a conventional enduro shape with a drooping head angle, adjustable shape, long cockpit, short travel, long wheelbase, and a low BB.
The lineup currently has four different models with Fox's rear and front suspension, giving you 170mm of adjustable travel to take on every stroke. What's more, it is equipped with high-quality SRAM and Shimano groupsets to ensure reliable handling shifting capabilities.
If you want to take your trail riding skills to another world level or even to win enduro events, Orbea Rallon, or any Orbea's mountain bike, will be a great choice to consider.
Pros
High-end components and innovative technologies
Lightweight, durable carbon frame for most models
Ideal for both beginning and pro cyclists
Cons
Comes with only one compact crankset
Specialized Bike Review
As you might all know, the Specialized bike company provides premium-quality bike lineups, which may not be affordable for all people. Having said that, the brand also offers quite various types of bikes for all riding types, skill levels, and ages. This, as a result, gives you more options to choose a suitable bike for your purposes.
It is probably that Specialized is relatively popular for their mountain bikes. The company currently has a lot of models that are designed for different purposes. No matter what features you are looking for in a Specialized MTB, it can meet it all, from high speeds or simply recreational riding. Generally speaking, the Specialized mountain bike range is created for anyone who loves speed, control, high performance, and durability.
Pros
Offer great components even in entry-level models
High-quality mountain bikes for all ages and purposes
Incredible suspension systems to ensure smooth riding
Cons
Might need to improve their Gripton tires
Orbea Bike Mountain Bikes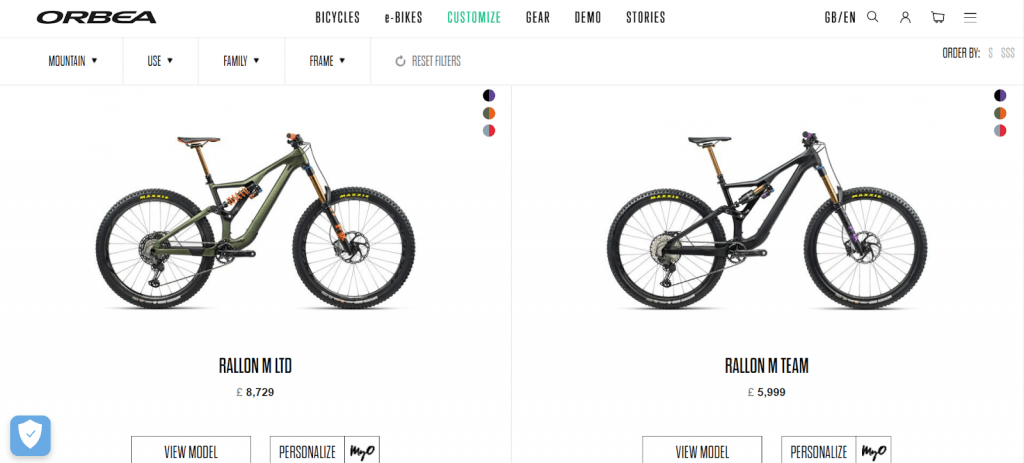 Orbea is quite famous for their mountain bikes with three major products that are popular among various types of riders.
Rallon
It could be said that the Rallon is the best all-terrain bike manufactured to last in the Orbea mountain bike range. This bike is equipped with a dialed-up suspension system, and the latest models are even incorporated with more innovative technologies and aggression.
Orbea is always proud of their cutting-edge suspension system integrated into the Rallon. It was developed with a skillful team, including CEIT scientists and Orbea engineers. Besides, the system was made together with one of the most esteemed European technological institutes. In addition, the team is consistently upgrading the platform using the most innovative computer mapping.
Occam
The Orbea Occam is typically made for those who enjoy the thrill of seeing a canyon. This is a customizable mountain bike built to be suitable for different riding purposes.
You might feel slightly impressed with Occam's specifications, and typically the Occam H10 will not disappoint you. For example, the base model even features a Shimano M6120 hydraulic disc brake. You can completely upgrade your bike with more high-end components, depending on your needs.
But you don't need to worry about their quality. Most Occam components, such as tires, saddles, posts, etc., can be enhanced or personalized right out of the box. This is an impressive machine from the start, and with just a few personalized components, it will become an exceptional model.
OIZ
It could be said that the Oiz is the Orbea's golden child. It has reached podiums, summits, and leaderboards in a lot of competitions. This model is an actual cross-country bike that is not only sturdy but also effective, and offers high performance no matter where you take it.
The latest model is equipped with a new carbon OMX frame, which is more sturdy, more agile, and 5mm shorter than the former. What's more, it features inner cable routing and an advanced Fiberlink long-fiber optic that combines both low weight and outstanding stiffness.
Orbea Road Bikes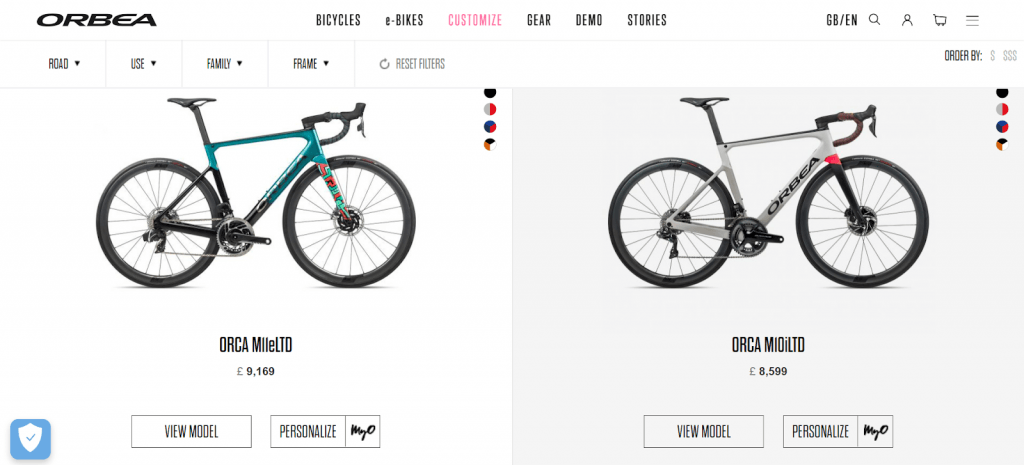 There are two major models in the Orbea road bike categories as follows:
Orca
A lot of you might have heard about the Orca since it is the most lightweight and capable racing bike among other Orbea's road bicycles. It has become the basis for many of the company's championship achievements. A lot of pro athletes across the globe ride the Orca in all kinds of cycling events.
Like all other Orbea models, this bike is equipped with an internal cable routing and the company's patented monocoque carbon frame. Besides, a free-flow aerodynamic fork is integrated into the Orca to ensure it performs well when it comes to directional movement while riding through the wind. It is true that the Orca is an exceptionally comfortable, reliable, sturdy, and light full carbon bike.
Terra
Another high quality road bike from the Orbea brand is the Terra that is built to do so much more. If you are worried about getting stuck on gravel, the bumps you love, then Terra just has you covered. It is a kind of bicycle that is typically manufactured to perform well on gravel, dirt, or everywhere else.
Terra is a very durable and sturdy road bike that will never back down from any type of challenge. Let's take the Terra M20i as an example. It is designed with a carbon frame and equipped with premium-quality components and powerful hydraulic disc brakes.
If you are looking for a versatile bike for speed, commuting, or adventures, this model is just what you need.
Orbea Triathlon Bikes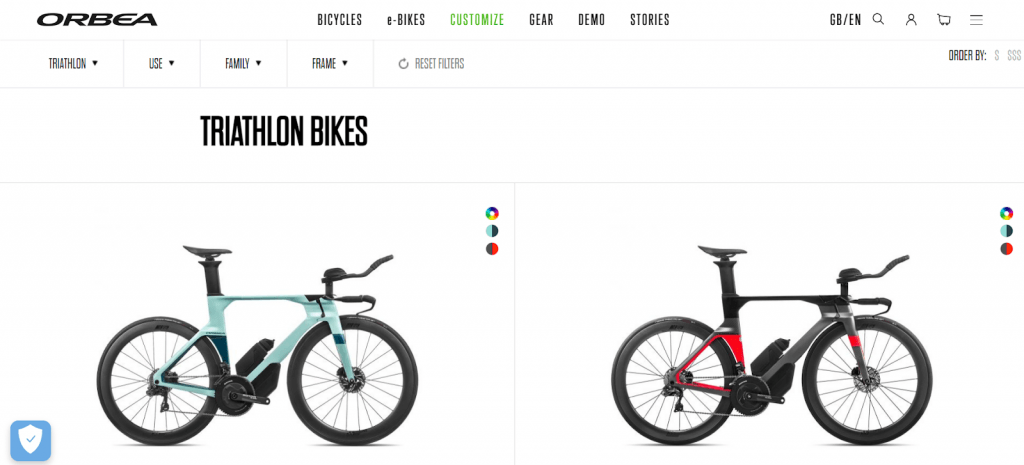 In this bike range, Orbea provides the market with the only model, the Ordu.
Ordu
The Ordu is a bike particularly designed for speed. So, if you are looking for the fastest and most aero bike, this model will be a perfect one to opt for. It is very versatile with the multi-sport geometry design, making it ideal for both triathlon and TT cycling events.
The Ordu model has less drag than previous ones because of the integrated Freeflow forks, a Mini taper headtube, Mondragon tube geometry, and a unique frame.
In addition, you can completely customize the Orbea Ordu. You can pick rims, wheels, tires, saddle, groupset, and all other important components for the best performance and fit.
Since the Orbea Ordu is manufactured from carbon material, it is very lightweight. This also means that you can ride longer and faster than the previous models.
Orbea Urban Bikes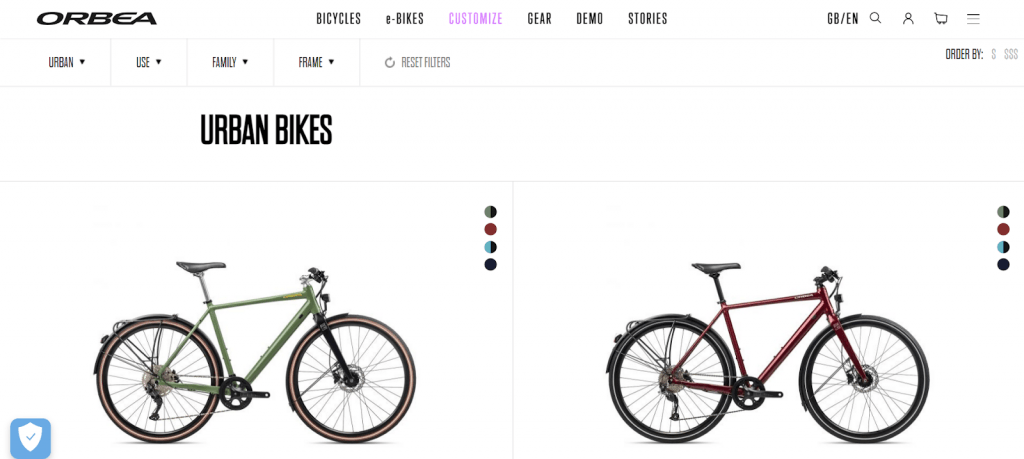 Just like the triathlon bike range, Orbea offers only one lineup in the urban bicycle category. But it is a great one that you might want to give a try.
Vector
Cycling is not always about performance or racing. Alternatively, sometimes all you need is just enjoying the road from one place to another. And that's exactly what Orbea urban bikes, like Vector, are here to do.
There are two models made of aluminum frames in this Orbea urban lineup. They are very versatile and designed for commuters and anyone who loves to ride around on the weekends. Moreover, they can perform very well when needed thanks to the great components equipped, including Shimano road groupsets, drop bars design, and powerful disc brakes.
Besides, you can equip these models with extra back racks and mudguards so that you can ride them to school, work, or just around neighborhoods all year round.
What's more, Orbea even equips puncture-resistant tires and wheel safeguard properties to the Vector. Therefore, you don't need to worry about its durability when riding it on a daily basis.
Orbea Electric Bikes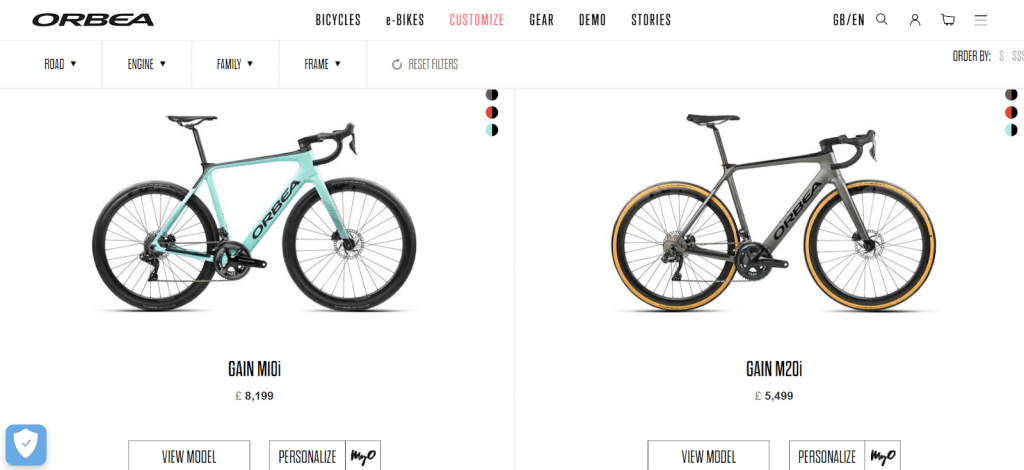 Gain
At first glance, you might not think that the Orbea Gain is an electric bike. This is because the brand has done such a great job of integrating the battery and motor that the Gain looks nearly like a normal road bike.
It is a versatile electric road bike that has a top assisted speed of 20 mph. This is because of the Ebikemotion X35 motor. What's more, the combination of the integrated 36V/6.9A battery and an extra outer battery will boost the bike's energy.
This Orbea Gain is manufactured with either an aluminum or carbon frame. It also comes with large all-road or narrow road tires. Plus, you can easily control the motor with the mode button on the upper tube. Therefore, the cockpit will be more discreet and quiet.
There are 7 different models of electric bikes for you to pick from. This way, you can easily get a pure road cycling experience with only one engine there to improve your riding experience and keep you around longer.
Personalized Orbea Bikes
Almost all bicycle manufacturers don't give you various options of components, tires, and wheels that your future bike can be fitted with. Nevertheless, Orbea provides you with the freedom to customize your own bike by personalizing most of the models in their lineups.
It might cost you a little bit more if you want to personalize your Orbea bike when compared to buying a model in the company's stock. However, you will absolutely get a perfect bike for yourself.
You can customize your next Orbea bike in the range of Mountain, Triathlon, and Road bikes, except for Urban bikes. Besides, the only electric bike you can personalize is the Wild FS mountain electric bike.
If you want to get a bike that is really unique and attracts lots of attention on the roads, be sure to consider customizing your Orbea bike. Nevertheless, if you have a tight budget, I recommend that you should refuse this temptation.
Conclusion
Orbea manufactures performance bicycles in different ranges, such as mountain, triathlon, and road. Besides, the company produces high-end urban bikes and electric bikes for daily use. In fact, lots of professional riders in various riding categories ride Orbea bikes and often win championships. All in all, Orbea bikes are equipped with innovative technologies for durability, high performance at a reasonable price that will satisfy both beginners and professional cyclists.