When it comes to bike components, it is impossible not to mention Japanese company Shimano. Established in 1921, the company has spent nearly 100 years innovating, developing, and perfecting meticulous design techniques to create some of the most famous and prestigious products available to purchase on the bicycle market.
Part of Best Bike Brands.
Overview Of Shimano Company
And Shimano has been growing to be at the forefront of the bike drivetrain supplier all over the world. It has covered most of the primary bicycle brands with the highest specifications, professional bicycles usually equipped with the newest version of Dura-Ace Di2. And cyclists of all bike ranges from triathlon/time trial to downhill all agree that Shimano is the brand name synonymous with reliability and high performance.

History Of Shimano Company
With almost 100 years of history, Shimano has always been at the forefront of evolving new technologies. In particular, the company builds products that meet the needs of riders across the globe. They are all manufactured with high-quality parts and components, innovative technologies, and creative ideas.
1921
Shimano produced and marketed their very first product. Shozaburo Shimano, the founder of the company, was ardent about enhancing the quality and performance of freewheel. And this great "Challenging Spirit" still persists to this day.
1957
In the 1950s, the brand started to manufacture shifting systems. This inner geared hub incorporated leisure and went on sale in 1958. And this groundbreaking technology and quality advancement won much praise both inside and outside of Japan.
1973
In 1973, Shimano first introduced its Dura-Ace in the European market, the home to road racing. From that time, it has helped riders win prizes in numerous races. The Shimano Dura-Ace has been developed with accrued technologies. It features enhanced stiffness, new functions, elegant look, further weight decrease, and will absolutely continue to write road racing history in the future.
2019
As you might all know, in the mid-2010s, a new cycling style called gravel riding rose in popularity in the Midwest of the United States, and it has grown all over the world. As an answer, Shimano evolved Shimano GRX as a range of adventure/gravel bike parts in 2019.
Using the technologies and proficiency that Shimano had long refined, the brand created and evolved components specifically for gravel cycling. As a result, the GRX comes in a unique designed hood, multiple handlebar brake levers, shift levers compatible with disc brakes, off-road long-distance riding, toughness, a wide gear range, high performance, and more.
Where Are Shimano Bikes Made?
Shimano is a large bike component brand and has different manufacturing plants located in different parts of the world, including Singapore, Malaysia, Kunshan, and China. The company's Dura-Ace, XTR, XT, and Ultegra are produced in Japan, but others are mainly produced in Malaysia and other factories.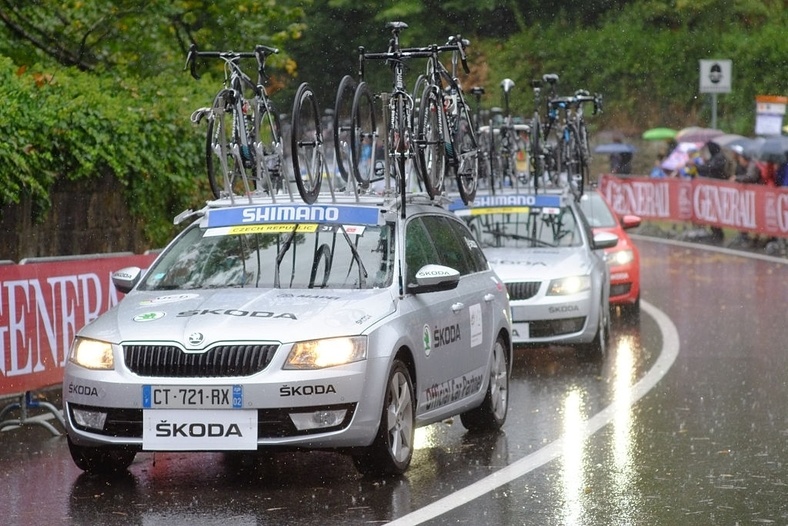 The Technologies Of Shimano Bikes
All Shimano employees, whether in Research and Development, production, or quality control departments, are dedicated to developing state-of-the-art equipment that is not only lightweight but also reliable, fast, and durable.
It is the brand's passion for technology that inspires them to go beyond the limits of what is supposed to be possible. As a result, Shimano has developed top-performing products that also help the riders to push their own limits.
It could be said that the number of groundbreaking technologies that Shimano has evolved is countless. But here are some of the most prominent ones.
Di2 (Digital Integrated Intelligence)
The Shimano Di2 is considered the excellent electric drivetrain with the best brawn and minds. As you might or might not know, the revolutionary Di2 shifting system helps deal with the drivetrain challenges with power distribution equations during cycling. This system provides you with immediate, precise, exceptionally fast shifts whenever you are at the push of a button.
Even in the harshest conditions, the gearshift is still accurate and easily controlled. In addition, you can effortlessly change gear even under heavyweight loads while accelerating or climbing slopes. With the innovative Di2 system, you are in perfect control.
Shimano Steps
For those who don't know, the "Steps" in Shimano Steps stands for Shimano Total Electric Power System. The advancement of the component group is, on the other hand, based on the Shimano thought of excellent incorporation and the idea that an electric bike should remain principally a bike.
What's more, it should contain natural and relaxed riding and handling behavior as well as developing balance, stability while riding. And the Shimano Steps allow riders to combine the experience of healthy exercise and nature with incredibly smooth motor assistance.
Shimano Shadow Rd+
With the Shimano Shadow Rd+, all you will get is to take control easily. It allows you to enjoy every ride with the most stable and balanced drivetrain for the newest generation of mountain bicycles. In addition, it will fit your bike better, thanks to the ultra-low profile. As a result, it delivers more aggressive cycling and the chain stabilizer also greatly decreases chain slap, regardless of terrain types and weather conditions. All you need to do is keep exploring with this great Shimano Shadow Rd+.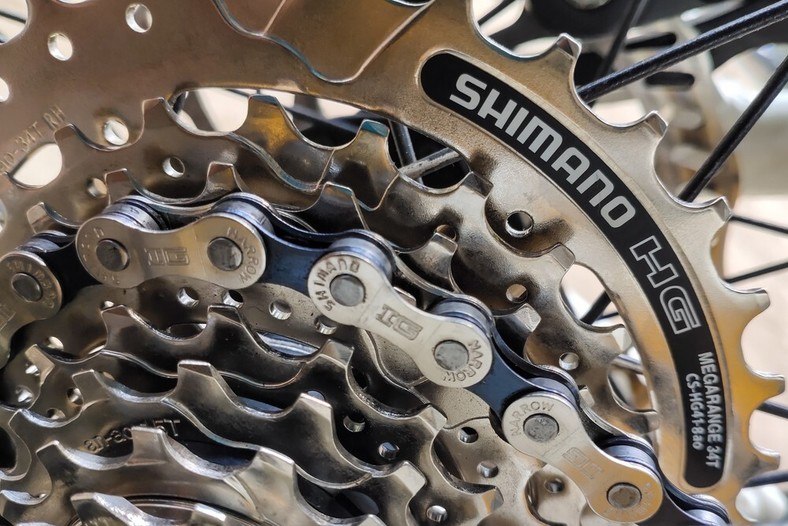 Performance Of Shimano Bikes
Shimano offers a wide range of bike components, and each model has its own benefits. However, most of them share the same characteristics, contributing to the bike's performance.
Lightweight
The brand has always continued to look for different ways to lower component weight in all their designs, to enhance the bike's control and handling.
For example, you will need a light, nimble, and fast ride when it comes to optimal off-road performance. Therefore, Shimano developed the EP800 DU weighing only 2.6kg, which is 300 grams lighter than its previous drive units. And it is actually one of the most lightweight drive units available on the market that offers the best power in its class for its weight.
Compact & Powerful
Don't let looks or sizes fool you. The EP800 is slim, slender, and sleek, but it has a powerful 85 Nm capacity to take you to the pinnacle of the next epic stage.
The more compact, incorporated drive unit also delivers improved ground clearance in more technical, tougher trails.
Quieter
Regardless of the enhanced power, the EP8 drive unit still works nearly silently. Therefore, you can completely enjoy the great natural sounds of the terrains without any distraction.
And the new Shimano EP800 Drive Unit is 2dB quieter than its previous EP8000 DU (which reaches the same volume output as the E7000 model) while still producing a higher maximum support level.
Smoother Pedaling
Shimano always believes that all cyclists should feel fully in control while in the saddle. This belief, blended with the company's rider first design method, means that the brand has raised the standard again to decrease drag by 36%.
An enhanced clutch mechanism leads to more responsive cycling, providing a more comfortable and smoother cut-off when you are riding at a speed of over 25km/h. All in all, the Shimano EP8 offers exceptionally smooth and unsurprising pedaling.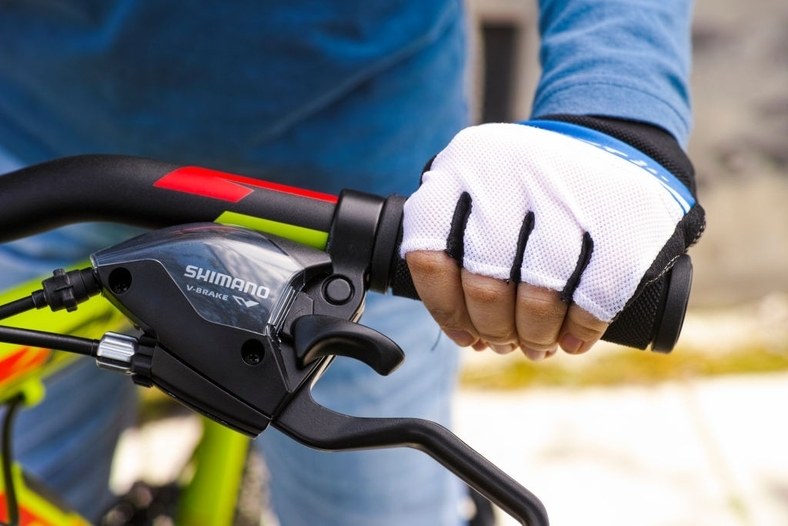 Shimano Bike Category
As you might all know, Shimano is one of the most popular bike gearing systems all over the world. Their bike parts and components are the most reliable and dependable among lots of cycling enthusiasts worldwide. In addition, the brand offers a wide range of components for hybrids bikes, mountain bikes, road bikes, and some other bicycles. All of them are made with Shimano's passion for technology, dedicated staff, and the most advanced designing methods.
Below are the most popular components that Shimano provides for the cycling market.
Shimano offers six different groupsets for road riding:
Dura-Ace (pro level)
Ultegra
105
Tiagra
Sora
Claris (budget-friendly)
There are four separate mountain bike groupsets for cross-country and trail cyclists:
XTR (pro level)
Deore XT
SLX
Deore (budget-friendly)
The brand also manufactures two groupsets specialized in downhill racing:
And finally, Shimano offers five "leisure" mountain bicycle groupsets. These systems are usually known as "trekking" or "touring" groupsets. However, it might not be popular to find these components on budget-friendly mountain bicycles:
Deore (high end)
Alivio
Acera
Altus
Tourney (budget-friendly)
Most Popular Shimano Bikes
Even though Shimano also produces a wide range of other bike parts, such as seatposts, stems, and handlebars, as well as footwear, eyewear, clothing, and bags, Shimano is best well-known for its mountain and road bike groupsets.
Shimano currently provides electronic Di2 shifting in its highest-end mountain bike (XT and XTR) and road (Dura-Ace and Ultegra) groupsets. The company has also added disc brakes to its top-end road bike groupsets in the last couple of years.
In general, Shimano offers a wide range of groupsets in all disciplines as follow:
Road Bike Groupsets: Shimano Dura-Ace
Mountain Bike Groupsets: Shimano Deore XTR
Shimano Bike Price Range
As one of the "big three" drivetrain, groupset, and component manufacturers, Shimano offers a huge range of parts and groupsets. All of them are consistently well-built, often highly regarded, and of course, their prices are not low. But it all depends on the range and models. Here is the price range of Shimano groupsets:
Road Bike Groupsets: $414 – $3,369
Mountain Bike Groupsets: $270 – $1,278
Are Shimano Bikes Any Good?
Shimano is among the three major manufacturers of bike components and groupsets. Generally speaking, they produce great components. Currently, it still remains strong in all disciplines, and lots of cyclists around the world choose Shimano because of its solid reputation for quality, reliability, and long history in the sport. Even some of the brand's cheapest groupsets and components are relatively good.
Shimano Vs. SRAM
As you might all know, the battle to dominate the cycling component and part industry has been fiercely competitive, mainly Shimano and SRAM, for many years.
If SRAM represents the United States's cycling component market, then Shimano represents the Japanese. However, Shimano is still the global leader in this industry, with a 50% share of the worldwide market. Even though the largest portion of Shimano's revenue comes from bike components, the brand also expands its product range to rowing and sport fishing equipment.
SRAM, on the other hand, only provides bike parts and components mainly for high-end segments of cyclists all over the world. The brand has gained a stronger position in the mountain cycling community over the past few years.
Key Component Differences
Below are some of the major differences in components from Shimano and SRAM.
Shifters
As you might know, SRAM and Shimano utilize different lever designs to perform both downshifts and upshifts. In particular, Shimano uses its patented STI shifters to split up the control of upshifts and downshifts between the two separate shift levers. As a result, the brake lever rotates inward by itself to act as a downshift or upshift lever.
SRAM, on the contrary, uses only one paddle-shaped lever behind the brake lever to control the upshifts and downshifts instead of two different levers as Shimano does. You just need to push the lever with one click inwards, and it will move the drivetrain in one direction. And after the first click, if you push the lever further in, it will make the drivetrain move in the counter direction.
Cranksets
When it comes to crank standards, Shimano has its own hallmark, usually called HollowTech. The innovative technology essentially includes an aluminum crank arm and a hollow, which are basically constructed out of two halves coupled together. It helps maintain the rigidity of a sturdy crank arm while considerably reducing the weight.
SRAM, on the other hand, utilizes carbon fiber cranked for its more premium models. And, of course, both crank designs and materials work well.
In general, carbon fiber is currently more popular for high-end, top-quality cranks. However, Shimano is one of a few producers that use aluminum. It declares that the Shimano Hollowtech II provides the same quality and performance as carbon while offering even more durability.
Drivetrains
Shimano has and is still dominating the road cycling market. This is mainly because the brand's components feature higher worldwide availability compared to SRAM.
What's more, when it comes to the beginner enthusiast segment in the bicycle market, Shimano is still the leader. It might be that much of Shimano's reputation is due to the fact that it makes up the majority of beginning-level groupsets for road riders.
Unfortunately, SRAM doesn't yet have road drivetrains for the entry-level range. Another reason making Shimano a far larger manufacturer than SRAM is because Shimano components used as OEM parts are cheaper.
However, in terms of Mountain bike drivetrain technologies, SRAM has always been better prepared and able to beat the competition. In the beginning, Shimano refused to switch to 1x drivetrains since the brand believed that the more conventional 2x drivetrains offered greater off-road usability.
It is true that Shimano could remove a lot of the mountain rider's problems with front derailleurs (a vague feeling when shifting and downshifting), thanks to its wide-swing front derailleurs.
Nevertheless, it was SRAM that made 1x drivetrains widespread with the brand's cutting-edge XX1 group. As a result, single-chainring drivetrains are currently the most common selection for modern mountain bicycles, thanks to their improved simpleness and greater reliability. These drivetrains have even gained a strong foothold in gravel and cyclocross bicycles.
The only small disadvantage for several cyclists using 11-speed 1x drivetrains is the decreased gear range. Fortunately, the launching of SRAM's Eagle technology drivetrains helped deal with this problem by presenting a large 500% gear range, which has significantly reduced much of this problem.
All things considered, I would like to say that both Shimano and SRAM have built a strong reputation among riders all over the world. While SRAM has managed to have a strong place among mountain bike riders, Shimano has also done very well and gained a strong foothold in the road riding community worldwide.
Shimano Road Groupsets

Dura-Ace/Dura-Ace Di2
At the top of Shimano's road groupset hierarchy is the Dura-Ace. This is the original, high-end 11-speed groupset of the brand. You can also have another option for mechanical gearing or electronic Di2. Of course, both these varieties feature the same chains, brakes, and other unchanged components.
The brand uses its Mountain Bike Di2 systems to apply the Dura-Ace Di2, creating a new property – the brand new "Synchronized Shift". And this is also the key feature making the Dura-Ace Di2 outstanding among others. With the synchronized shift, you can shift gears at both front and back wheels easily and fast, using only one single shift. In addition, it helps you simplify options and decrease the time lost in the race while you are looking for the appropriate gear.
No matter what option you choose, full or semi-synchronized, the Dura-Ace Di2 will give you full control over your gears and level up your riding experience.
Besides, you will find it easy to access the Shimano E-tube, thanks to the Bluetooth ANT connectivity and neat, compact control box. In other words, you can completely fine-tune the gearshift to your accurate requirements right on your phone.
Ultegra/Ultegra Di2
Another great Shimano road groupset provided with two shifting options, either mechanical or electronic, is the Ultegra/Ultegra Di2. This system delivers exceptionally high performance without breaking your bank.
You will almost never see a difference between the Ultegra and Dura-Ace, thanks to the incredible "trickle down" effect of technology. In terms of appearance, the new Ultegra looks relatively the same as the Dura-Ace. Besides, it is equipped with lots of the same features, such as shadow rear derailleur and carbon brake levers.
With the minimal weight penalty, the Ultegra has become one of the most favorite targets of amateur and casual riders. They are usually cyclists who demand great performance but are not worrying too much about weight.
In fact, Ultegra is exceptionally versatile. It allows for 11-23t to 11-34t, meaning that Ultegra can be used by riders, racers, bike adventurers, and anyone else in between. On the other hand, the Ultegra Di2 is the entry-level model typically designed for electronic shifting. It will be a smart option for riders who are searching for their first bicycle with Di2.
105
The 105 is considered Shimano's midpoint of the road groupset hierarchy. It is ideal for weekend cyclists, commuters, or beginning riders who are enjoying triathlon or time trial cycling.
In 2014, 105 systems were upgraded to 11-speed. This, as a result, makes it far easier to upgrade to both Ultegra and Dura-Ace if you grow to the point where you need the more expensive and lighter weight groupsets or simply want to upgrade to the Di2.
Because of its versatility, you can easily find the 105 groupsets on different bicycles at a variety of price points. They can also be combined with different cheaper components. For 2019, the 105 components received an upgrade with an angular, glossy look.
However, the 105 is currently more lightweight and allows for smoother shifts than ever before. This makes the great price point groupset a worthy contender when it comes to racers' drivetrain options.
Tiagra
After being updated several years ago, the new Tiagra now looks a lot like the 105 that preceded it. Aside from weight, the key difference between the two groupsets is the gearing. In particular, the Tiagra features a 10-speed set-up, opposed to the popular market shift to 11-speed. The main purpose of this design is to provide the cycling market with a groupset that offers slightly fewer gears while saving on overall weight and cost.
Shimano Tiagra will be a perfect road groupset for weekend racers, leisure riders, or beginning road cyclists. It delivers fast and reliable performance in an easy-to-use, comprehensive package. Moreover, the brand offers another Tiagra system for flat-bar shifters. So, hopefully, it will be available on commuting and city bicycles as well as road bikes any time soon.
Sora
Shimano Sora provides all the mod-cons, including Hollowtech II bottom bracket, Dual control shifters, etc., as the 4 components in the road groupset range. Great value and reasonable performance are the two key advantages of the Sora groupset. In fact, it delivers about 80-90% performance of the most advanced groupsets, visually matching a lot of them.
The major difference of the Sora component is its extra weight. And since it is a 9-speed, Sora can considerably decrease the spread of gears and allow for fewer adjustments of cassettes to fit various riding disciplines and styles.
With that said, Shimano Sora groupset provides great value for money when you consider what you're getting for your money, typically for its target market of under-$1,000 road cyclists.
Claris
If the Dura-Ace is the highest-end complete road groupsets of Shimano, then the Claris is the most affordable. It is typically designed for the entry-level, under the $700 road bike market. Equipped with the same sporting double-control levers like the Tiagra models, but the Claris makes everything more simple with a compact, cyclocross, or triple cassette set-up concentrated on low gear ratios to make climbing hills slightly straightforward.
Even though the Octolink bottom bracket is old, it is still very reliable and featured on Claris. However, when considering the tremendous technological advancements over the past few years, you will see the full "trickle down" effect when Shimano releases the new version of Claris.
Shimano Mountain Bike Groupsets

Deore XTR/Deore XTR Di2
At the forefront of the mountain bike groupset hierarchy, the Deore XTR comes in both electronic and mechanical Di2 systems. In addition, both versions provide the cyclists with exceptionally accurate and fast shifting that operates on a single shifter. As a result, it allows the rider to concentrate more on the technique and lines without worrying about looking for the right gear.
Equipped with shaded plus derailleur and unmatched hydraulic brakes, the Deore XTR is available in a single, double, or triple chainset, depending on each individual's preference, model type, and intended purpose.
The Deore XTR is considered the most lightweight mountain bike groupset available, making it different from the Deore XT. For 2019 versions, the Deore XTR comes in a 12-speed set-up and is equipped with a wide array cassette of 10-51t and an optional dual-pot brake caliper. The 12-speed cassette needs the usage of the brand's new "Micro Spline" freehub body, allowing for a larger range of gears.
Deore XT/Deore XT Di2
One of the greatest things about the Deore XT is that it comes with matching pedals and wheelsets. Therefore, it will fill out the whole range of components in the Deore XT family, which is extremely high-quality and incredibly versatile. In addition, the Deore XT is equipped with a lot of the same great features of the Deore XTR, such as a redesigned 11-speed design; single, double, or triple chainsets; and shadow plus rear derailleurs.
For 2019 versions, the Deore XT comes in a 12-speed set-up (with the use of Shimano's cutting-edge "micro Spline" technology), with a large array cassette and the option of the single or dual pot brake caliper.
The Di2 selection supports Synchronized shifting, digital display, and ANT Bluetooth connectivity.
Generally speaking, the only difference between the Deore XT and Deore XTR, in essence, is the ability to customize and simplify weight. In particular, the Deore XTR is more lightweight and easier to adjust. And therefore, it is the most expensive option.
In fact, both options are great, and there are very few mountain bike groupsets on the market that can match the high performance of Shimano's best-range Deore groupsets.
SLX
The Shimano SLX mountain bike groupset is fitted with lots of the best properties from the high-end Deore XTR/XT systems. However, the model is particularly designed to be run with single, double, or triple chainsets, based on the 11-speed cassette.
You can get a large gear range of up to 42t, thanks to the 11-speed format. This set-up is also improved further by the integration of a Shadow RD plus back derailleur, enhancing shifting significantly. The 12-speed version, on the other hand, can utilize up to a 45t, taking advantage of Shimano's innovative "Micro Spline" technology.
Moreover, the brand-new SLX version has enhanced hydraulic disc brakes, which are not only more lightweight but also more powerful than the previous version.
All in all, the SLX is an excellent, incredibly capable mountain bike groupset for riders who are searching for great performance without spending more on costly groupsets.
Deore
Even though Shimano's Deore groupset is still the 10-speed format, it effectively overcomes this through its capability to assist 42t on the cassette. As a result, it provides the groupset with a higher gear range, despite the normal abilities of a 10-speed.
With the Deore, you will get a truly great off-road groupset package, including Hollowtech II cranksets, powerful hydraulic disc brakes, and shadow RD plus rear derailleur. It brilliantly balances durability, versatility, and superb performance to deliver the most responsive and smooth riding experience possible.
Deore comes at single, double, and triple front ring set-up, depending on riders' taste and the bicycle's intended use. All in all, Shimano Deore is a great entry-level mountain bike groupset that fits off-roading.
Alivio
Just like Deore, Alivio is usually found on entry-level mountain bikes typically built for low-level off-road riding, canals, and light singletracks. In addition, it is often blended with Shimano Acera or aftermarket components. Shimano Alivio is particularly designed for reliability and strength.
Coming with a 9-speed cassette that can accommodate sprocket sizes and consisting of 36t, Shimano Alivio groupsets are available in mechanical (discs), V brake, or hydraulic brake set-ups. The groupsets set themselves apart from the lowest-level Acera systems with RapidFire gear shifts, improved rear derailleur system, and more lightweight construction. Generally, Alivio offers faster and smoother shifting.
Acera
The lowest-level mountain bike groupset of the Shimano brand is the Acera. It is considered the most reasonably complete groupset and often spotted on entry-level hybrid and mountain bikes.
You can see that the Shimano Acera is restricted by its 9-speed set-up. Besides, the bottom bracket is relatively heavyweight and old-fashioned. What's more, the cassette capacity is relatively low, only 36t.
In other words, Acera is not built to be the best performing groupset. Instead, it is typically made to be the most durable, versatile, and user-friendly groupset on the market. This is because of its target market of beginning riders.
When it comes to that important factor, Shimano Acera is really pretty great. Even though it is not always smooth when shifting or braking, it is relatively fast. In conclusion, Acera is an aesthetically reliable rear derailleur, inexpensive package.
Other Shimano Groupsets
In this review, I have only really covered the most popular mountain and road biking groupsets from Shimano. As you might know, Shimano offers a relatively large range of groupsets on different cycling disciplines, as mentioned below:
Shimano Alfine and Nexus
These are two groupsets on the basis of an inner hub. As you might know, hub gears are usually spotted on "Dutch" style bikes or city bikes. Even though they are low-geared range and relatively heavyweight, Shimano Alfine and Nexus deliver incredible strength, durability, and essentially eliminate the need for regular maintenance on your gears.
Shimano Altus
Another groupset for entry-level hybrid bikes and mountain bicycles is Shimano Altus. These are usually paired with Acera or Alivio components while very hardly coming as a complete groupset.
Shimano DXR(single-speed)
The single-speed DXR groupsets are ideal for commuting, urban riding, or simply leisure rides. However, the lack of gears will result in problems in hilly areas.
Shimano Saint/Zee
Shimano provides downhill cyclists with two different groupsets. They are purely designed for power, often revolving around a simple 1x system, low gears. Therefore, they are ideal for the enormous forces of downhill cycling.
Shimano Tourney(7 speed)
You will probably find Shimano Tourney groupsets on entry-level hybrid bikes, low-level mountain bikes, and kids' bikes. Because of its lower gear range of the 7-speed system, the Shimano Tourney delivers both power and simplicity but at the expense of agility, shifting, and speed efficiency.
Shimano Steps E-bike drivetrains
When it comes to modern electric bike groupsets, Shimano offers a variety of drivetrains specifically designed to meet different component requirements on electric bicycles.
Conclusion
So, as you know, Shimano specializes in providing the cycling market with high-performance and premium components for various types of bikes. In addition, the brand's groupsets are used suitable for both normal riders and even the world's top racers. No matter what your intended use, Shimano has a great groupset for you.