Wilier Triestina was founded in 1906 by businessman Pietro Dal Molin. He established Wilier based on his own amazing idea of creating bikes on his own account. His forge emerged as a small factory along the banks of the Brenta River at Bassano del Grappa. And the Wilier Triestina became increasingly successful as it kept pace with the growing demand for bikes.
Over the past decade, and typically since 2008, thanks to the success of global cycling events and new models, Wilier Triestina has continued to increase and strengthen its presence in the worldwide market, with double-digit growth in sales and the number of bicycles manufactured.
Part of Best Bike Brands.
Overview Of Wilier Bike Company
History Of Wilier Bike Company
Over 100 years since its inception, Wilier Triestina considers itself a valuable part of Italian history as well as the quintessence of Italian bike riding culture. The brand was established by Pietro Dal Molin in 1906 as a frame producer building racing bicycles headquartered in Trieste, Italy.
For those who don't know, the name Willier is an acronym for the phrase: "W l'Italia liberata e redenta". In particular, the W stands for "Viva" (meaning Long live Italy, independent, and reclaimed). Later, Pietro Dal Molin decided to add "Triestina", as a place of patriotic support for Italy and as an objection against the return of Trieste by the Austro-Hungarian empire, who had declared the Italian border town.

Wilier has seen growing success with increasing revenues and other great race results in the Tour of Flanders and the Giro d'Italia. In 1945, Wilier Triestina launched a bicycle of the same name, complete with the same "cromovelato" finish as their current trademark, commonly named "ramato".
However, in the 1950s, Wilier Triestina experienced a recession due to the growing popularity of motorbikes and scooters. After that, the brand closed its doors in 1952.
Fortunately, the company was revived in 1969 by the Gastaldello brothers and came back to racing 10 years later. From that time, Wilier Triestina has continued to race fruitfully and now provides bicycles for Total Direct Energie and Astana-Premier Tech.
Where Are Wilier Bikes Made?
Remaining faithful to their roots, all of the Wilier bikes are still designed and assembled in their hometown, Italy, to this day. The company's manufacturing plant is located in Northern Italy, a region that some people call the cycling center of Italy. Besides, it is home to other Italian bike brands, such as Campagnolo and Pinarello. However, Wilier bikes' production of the frames takes place in the Far East.
The Technologies Of Wilier Bikes
Wilier is relatively famous for their advanced technologies. This is also one of the reasons for creating great bikes. Below are some of the most prominent technologies that Wilier applies to their bicycles.
Asymmetric Rear Arms
The drive-side chainstay has been adjusted to further promote the forces used on it when the drivetrain is in operation. This, as a result, will provide the rider with better stability and super-efficient power transmission.
BB 386
The BB386 EVO system is inspired by the oversized bottom bracket. And this system has been successfully introduced by Wilier Triestina in the Cento1 model and further variants for its subsequent evolution.
To achieve unparalleled rigidity at a critical point of the bike frame, the company has invented a cutting-edge system that can flawlessly combine a super-stiff crank with an ultra-rigid frame.
However, the conventional BB30 system proved unsuitable since it demanded a frame with a 68mm box, which was too narrow to provide the level of rigidity that Wilier desired. Taking this into account, the company partnered with FSA to develop the new standard BB386EVO. This system can combine a carbon crank with a larger 86.5mm bottom bracket box and a longer 30mm spindle.
Razor Edge Design
For those who don't know, the Razor Edge Design overlaps both the top and bottom tube at the head tube to create a single, incorporated, and strengthened unit. Blended with the special lines of the typically structured fork, the company has optimized lateral rigidity and front end balance for faster acceleration and more accurate, smoother handling speed.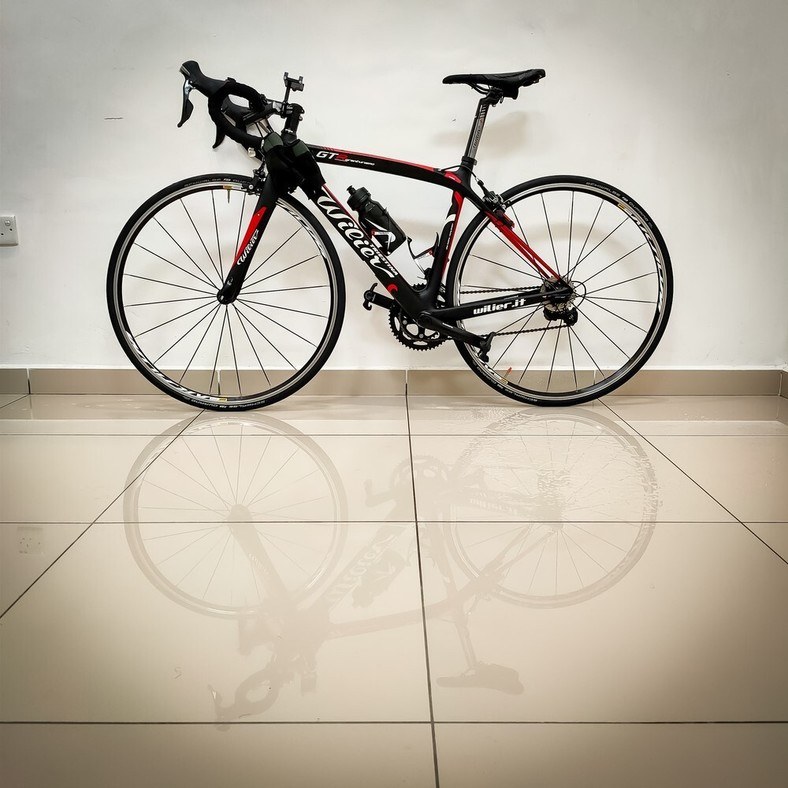 Performance Of Wilier Road Bikes
Wilier Triestina is a very reputable bike brand in Italy. The company designs its own bikes in Italy but manufactures frames in Asia. And Road bikes were the very first type of bicycles that Wilier made in the early 1900s. One of the reasons making Wilier road bikes famous is their great design and craftsmanship. In addition, the brand continues to depend on research and development to take their bicycles to the next level.
Road Racing Bikes
When it comes to the road racing bike range, the Wilier 0 SLR is the very first super-light racing bicycle fully equipped with disc brakes and cables. This model capsulizes the most complicated concepts of lightweight and comprehensive integration in a simple, delicate aesthetic.
For the most demanding riders, there are certain most technologically innovative racing bicycles that they are looking for. These include high-speed control and stability, super lightness, electronic powertrain, fully integrated cable, braking performance, and high aerodynamics. And all of these features are combined in Wilier's manifest style.
Endurance Road Bikes
You might wonder if the same performance of the bike that won the 2020 Tour of Lombardy can be concentrated into a ride at a competitive price. Then the answer would be yes with the Wilier 0 SL.
This bike embraced almost all the characteristics of the bikes used by Astana Premier Tech members, such as Aleksandr Vlasov, Alexey Lutsenko, and Jakob Fuglsang.
It ensures the most lightweight weight, the cleanest lines, and the finest steering accuracy with cables fully integrated into the frame, making every ride you take the best.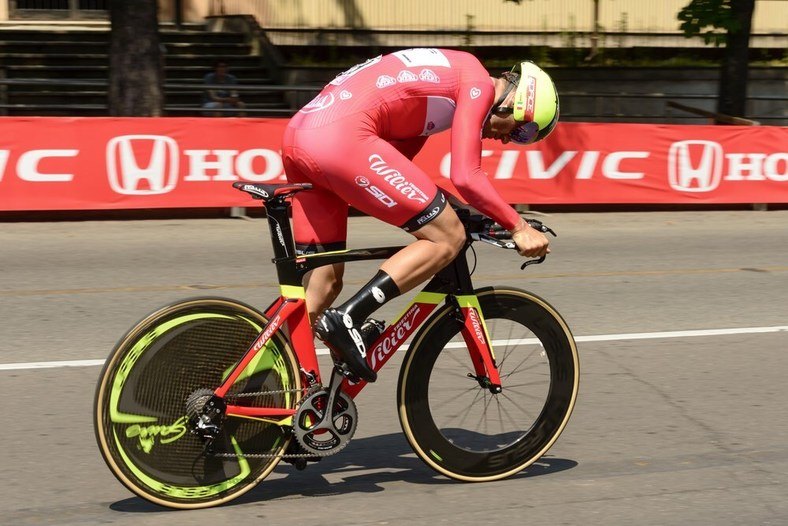 Wilier Bike Categories
Wilier offers quite a large range of bike types, including mountain, road, gravel, and triathlon bicycles. Each category is divided into different riding purposes, such as endurance, racing, and leisure, with various models. Not only traditional bikes, but Wilier Triestina also provides the market with electric bikes. Let's have a closer look at the current Wilier bike ranges:
Road Bikes
Mountain Bikes
Triathlon Bikes
Gravel Bikes
Electric Bikes
Most Popular Wilier Bike Range
Since one of the main goals of Wilier is to provide the cycling market with a wide variety of models so that anyone can find a suitable bike for himself. But here are some of the most Wilier bikes that are available to purchase:
Road Bikes: Wilier Triestina Cento10 SL
Mountain Bikes: Wilier Triestina 110X
Triathlon Bikes: Wilier Triestina Turbine
Gravel Bikes: Wilier Triestina Jena
Electric Bikes: Wilier Triestina Cento 1 Hybrid
Wilier Bike Price Range
As you might know, Wilier is a bike brand that is always looking to meet the demands of each individual cyclist. Therefore, instead of offering a few models at major price points, the brand provides a wide range of build versions that offers a large selection of groupsets and wheels.
For example, both carbon and aluminum wheelsets are available from Miche, Campagnolo, Fulcrum, or Wilier Triestina branded equipment. And most groupsets will be from SRAM, Shimano, and Campagnolo.
Road Bikes: $1,340 – $9,410
Mountain Bikes: $1,176 – $7,470
Triathlon Bikes: $5,581
Gravel Bikes: $2,882 – $5,529
Electric Bikes: $3,823 – $7,470
Are Wilier Bikes Any Good?
Wilier Triestina is a famous and well-respected bike brand in Italy and all over the world, thanks to their great quality bikes. This is also partly because of their great Italian legacy, brand history, and the quality of the constructions. Besides, the company produces high-end race bicycles that are reflected in the quality and price. In general, Wilier bikes are great, not only in terms of quality but also price, since the brand offers a wide option of build alterations.
Wilier Vs. Pinarello
Wilier Bike Review
Generally speaking, the Wilier road bicycles are outstandingly capable bikes with the title of winning races up to the WorldTour level. So, if you are looking for a racing bicycle, either endurance or leisure bike, Wilier road bikes will be among the best brands to consider.
Among various models, the Cento10 NDR might be the best model. It lives up to Wilier Triestina's more than 100-year history in creating groundbreaking and pretty road bicycles.
This model in particular, and other Wilier road bikes in general can handle and control with unmatched confidence and comfort. What's more, rolling on greater rubber will absolutely improve that.
For the Wilier Zero SLR model, it provides the rider with incredibly lightweight uphill performance that meets aerodynamics for a top-notch road bike.
On the other hand, the Willier's Jena is a great model for those who are looking for a versatile bike. With this model, the company has tried to make a machine that can race powerfully when idle. But, at the same time, it should have plenty of fitting to establish it as a competent bikepacker.
Pros
Come in a beautiful, aesthetic design
Equipped with fine equipment and fittings
Deliver sharp handling in most situations
Offer optimum comfort while not compromising speed
Provide a large range of framesets, and groupsets for most riders
Aerodynamic tube shapes and lightweight frames
Cons
Some tires are considered average and need to be improved
Pinarello Bike Review
If you are a cycling enthusiast, you might know Pinarello, a famous Italian bike brand founded in 1952 by Giovanni Pinarello. The brand has been concentrating on making premium road bicycles since its founding. Nevertheless, Pinarello also offers quite a large range of bike types, such as track, city, mountain, and cyclocross bikes.
Among different bike types and models, the Pinarello Dogma is considered the brand's high-end race bike. In fact, this model was ridden on the Grand Tour and won the title. The Dogma model is typically made of an asymmetrical geometry. This construction makes sure that the bike is stiff and durable. At the same time, the company also intentionally designed the flat tube to ensure great aerodynamic features.
You can also consider other great bikes in this pro-level range, including Bolide and Gan. In addition to these premium, professional bikes, you may also like other normal bicycles as a beginning cyclist. For example, you can have a look at Noer and Razha models. These bikes are typically created with comfort in mind and allow the riders to go further for longer without fatigue.
For those who are looking for an excellent mountain bike, the Dogma XM is a must-try. The Dogma XC, on the other hand, will be an ideal choice for riders who want a great cross-country race bike. Of course, both models are constructed out of the same geometry quality as the brand's high-end road bikes. Nevertheless, Pinarello has slightly modified some properties to guarantee they are suitable for certain riding intentions.
What's more, Pinarello provides the cycling market with various models for different riding purposes. For instance, the Mercurio for hybrid, Grevil+ is an ideal option for aerodynamic sticklers, and the Crossista+ is great for cyclocross riding.
Pros
Deliver exceptional power transmission
Integrated with powerful disc brakes
Constructed out of lugged frame
Designed to fit wide 28mm tires
Offer several leading road bicycles on the market
Cons
The shock absorption might not be great sometimes
Wilier Road Bikes

Wilier Triestina provides the cycling market with quite a wide array of road bikes, including Cento, Filante, the GTR Team, Superleggera, and Wilier 0 SLR.
As I mentioned before, road bicycles were the very first types of bikes that Wilier Triestina manufactured back in the early 1900s. These bikes are relatively famous for their exceptional design, construction, and craftsmanship. In addition, the company continues to improve its research and development process to step up its game, creating more innovative bicycles.
For those who don't know, the Wilier's lightweight Zero SLR and Filante SLR aero road bikes were used by the Astana Premier-Tech WorldTour road cycling team.
For the endurance road bike range, the brand offers different bikes, including the Cento models, the GTR Team versions, and the Superleggera. As you might all know, endurance bicycles usually feature a more upright riding position, providing extra comfort during long rides.
With the goal of offering bikes for most riders of riding preferences, Wilier has a large range to suit every cyclist, from daily commuters to racers in their endurance bike option. The price starts from $1,240.
In fact, Wilier used to provide women's road bikes. Unfortunately, this range is no longer in progress. Since the industry shifted to designing bicycles based on riding style and riders' height rather than gender-specific models, Wilier Triestina made women's bicycles until a couple of years back.
In general, Wilier offers some of the best road bikes that perform outstandingly and even won some races in different cycling events. If what you are looking for is a road race bike, either a leisure or endurance model, Wilier road bikes are a great option to keep in mind.
Wilier Road Bikes Sizing Chart
One of the greatest things about Wilier Triestina is that the brand offers a smart tool for deciding your optimal bike size. Located on every bike page on the brand's official website, the tool allows you to enter your data, such as leg length and height. And this data input will help the algorithm to specify which bike size will fit your needs best.
See the example below. Besides, you can download the "Accu-fit" table to help you determine your optimum bike size.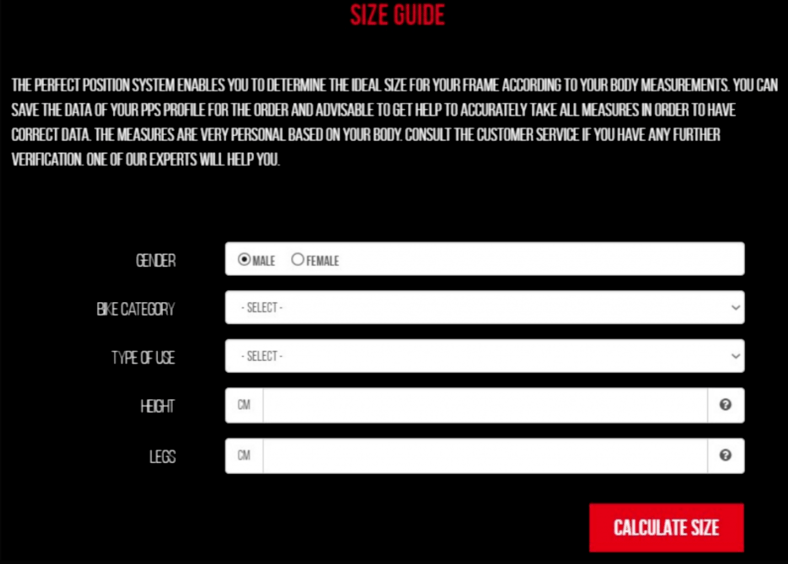 Wilier Mountain Bikes

Accordingly, Wilier Triestina manufactures a great number of mountain bikes, divided into endurance, racing, and leisure ranges. And these categories include but are not limited to these models: 102X, 110, and 110FX.
Moreover, the Italian bike brand produces all types of mountain bikes, containing full-suspension, hardtail, and electric mountain bikes. For cross-country racing bikes, you can consider the Wilier Urta SLR, pricing from $6,550.
What's more, the company offers some versions that allow you to choose your own set of groups and components, depending on your riding style. Even so, all variants are equipped with an incorporated monocarbon fiber frame and a monocoque handlebar.
In addition to the Urta SLR model, you can have a look at the 101X, a light hardtail MTB bike typically built for cross-country racing. Being a race-specific bike, the model is not only stable on the descents but also exceptionally flexible on the climbs. With the amount spent from $2,100, you can get this model with the groupset picked and chosen by you.
In fact, there are a lot of rave reviews about the Wilier 101X mountain bicycle who agreed that it offers an extraordinarily stable ride.
As you might or might not know, Wilier Triestina is the main sponsor of the Wilier 7C Force Squadra Corse MTB Team. They compete in different cycling events, such as cross-country, stage races, and mountain bike marathons, and have some successful seasons with the Wilier bicycles.
Even though Wilier Triestina is not really famous for their mountain bicycles, the success of their cycling team shows that their MTB bikes are valuable in marathon mountain biking and cross-country races.
Wilier Triathlon Bikes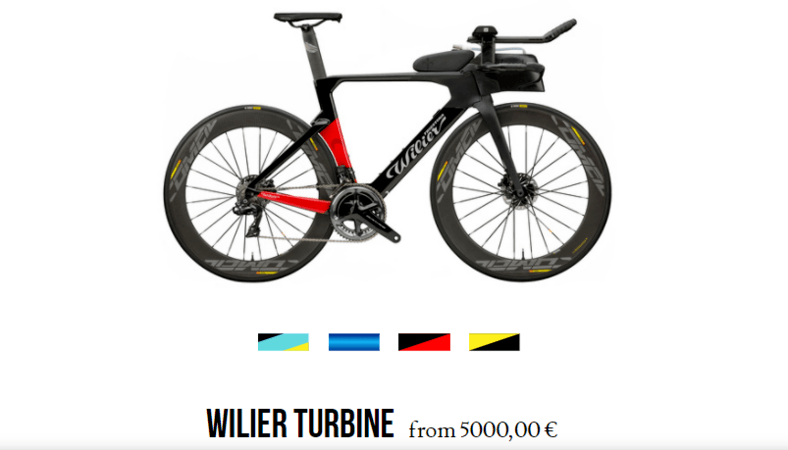 Actually, Wilier is not really renowned for their triathlon bikes, and the only tri bicycle the brand offers is the Turbine.
However, the company created the Turbin triathlon bike with speed in mind. What's more, the model was constructed out of the four major guiding principles for evolving a successful triathlon/time trial bike. All of the aerodynamics, ease of transportation, the ability to adjust riding position, and braking performance are integrated into the Wilier Turbine triathlon bike.
There are four options of color available to choose from, including Black/Red, Black/Yellow, Cromovolato light blue, and Astana Pro Team copy. Many of you might not know that it is the same bicycle as used by Astana Premier-Tech's WorldTour road cycling team, as well as their sponsored triathletes Andreas Dreitz and Amelia Rose Watkinson.
The starting price is from $9250, but you can freely customize your purchase to build your own bicycle, with different component and groupset selections to fit.
Wilier Gravel Bikes

When it comes to gravel bikes, Wilier Triestina currently manufactures only a small range of models, including Jareen, Jaroon, and Jena, with various frame constructions.
As I mentioned before, each model is constructed out of different frame materials. In particular, the Jena is made of carbon fiber and is a kind of racing machine. On the other hand, the Jareen gravel bicycle is produced with an aluminum frame, and the Jaroon is constructed from steel. Of course, each bike has its own advantages and disadvantages. However, the major differences between them are the frame constructions.
The Wilier Jena is an extraordinary carbon fiber gravel bike. It is typically designed to challenge any expectation of a gravel bicycle and as a bike that can tackle everything from singletrack to bikepacking.
With great race geometry but without sacrificing comfort, the Wilier Jena will be an ideal companion for your next gravel race as well as your next bikepacking journey. There are five different colors for you to pick from, with a starting price of around $3,650.
The other models, the Jareen and Jaroon, are endurance-based grave bikes. They are particularly made with comfort in mind. However, they still deliver excellent speed and agile handling capability in most situations. You will also get added grip on the trails, thanks to the wide tire clearances of up to 42mm.
In addition, the bikes can absorb any road vibration and shock because of the great carbon monocoque forks. All three models are available in three colors, and prices from $1820 for the Jareen and $2,750 for the Jaroon.
Conclusion
With Wilier Triestina, you can experience the most advanced and performing road bikes. Moreover, you can have a look at other bike ranges, including mountain and gravel bikes. No matter what your riding style and purpose are, there is a Wilier bike for you. It could be a racing bike, an endurance bike, or simply a leisure bicycle for a day out.