Are your new shoes feeling tight or uncomfortable? We've created this blog post to show you some simple stretching exercises that allow you to wear your new shoes for longer. We'll even tell you what materials are best for stretching synthetic shoes.
When many people buy a pair of new, stiff synthetic shoes, they find that their toes are jammed together uncomfortably, or one foot feels tighter than the other. Or they may find themselves needing to take off their shoes every half hour because their feet are sore and tired.
How To Stretch Nylon, Vegan, And Plastic-Based Materials Shoes?
Stretching synthetic shoes can be a bit challenging than leather ones, as synthetic materials have less give, however, it's not impossible. To understand the difference, check out this article on advantages of leather vs synthetic materials for comfortable work shoes. It can help you decide which material to choose for your next shoe purchase based on your needs.
Step 1: Inspect the shoe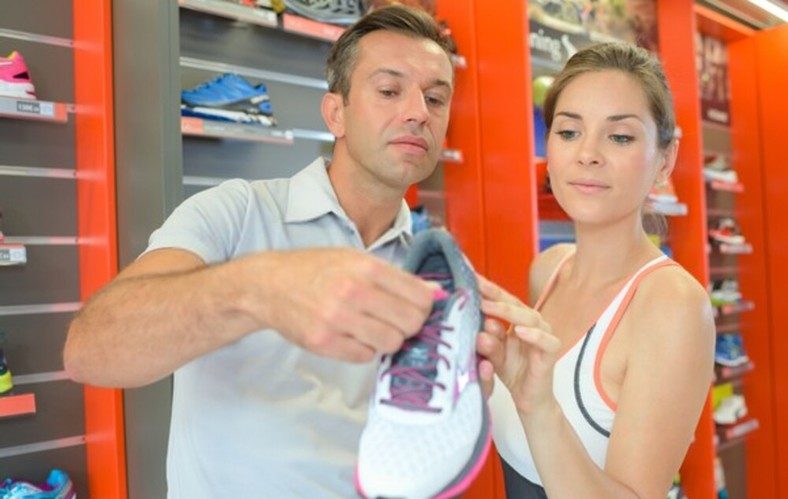 Loosen the laces and reposition the tongue. If there is a label beneath the tongue, it may contain information about the materials used to construct your shoe. If there is no label or the label does not list the materials, search online for the material used to make it. Plastics such as nylon, PVC, acrylic, polyurethane, and microfiber can all be stretched using heat, cold, or shoe stretchers. High-heeled shoes may not have a tag. Certain tags may contain only sizing information.
Plastic-based materials are among the most frequently used by shoe manufacturers. Even textile and leather shoes frequently contain a small amount of plastic.
Step 2: Wear them with thick socks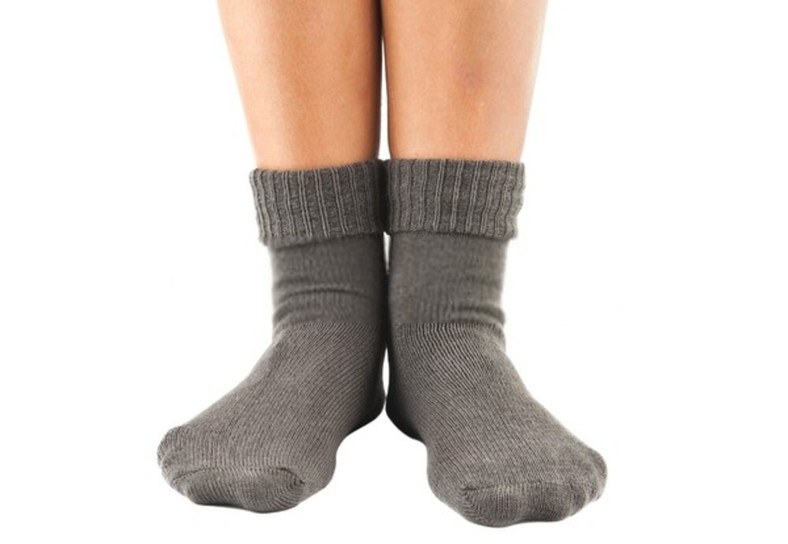 To break them in, wear them with thick socks for 15-30 minutes at a time. If your shoes are new and fit comfortably on your feet, slip on a pair of thick, comfortable socks. Next, put on your shoes and secure the laces or straps. To begin breaking them in, wear them around your home for 15-30 minutes at a time. Once your shoes become accustomed to the shape of your feet, they will stretch out to fit comfortably.
Bear in mind that shoes made of plastic can stretch only half a size or, if you're lucky one full size. Avoid attempting this technique on faux leather, a more durable material. Remove your shoes if they begin to irritate your feet. It is not worth causing injury to your toes or feet to stretch out your shoes. Numerous alternative methods do not involve squeezing your feet into small shoes.
You can also check out this article on 9 Great Ways to Make Your Big Shoes Fit Smaller for more ideas on how to stretch your synthetic shoes to fit your feet better. This will not only make them more comfortable to wear but also help prevent foot injuries.
Step 3: Use a blow dryer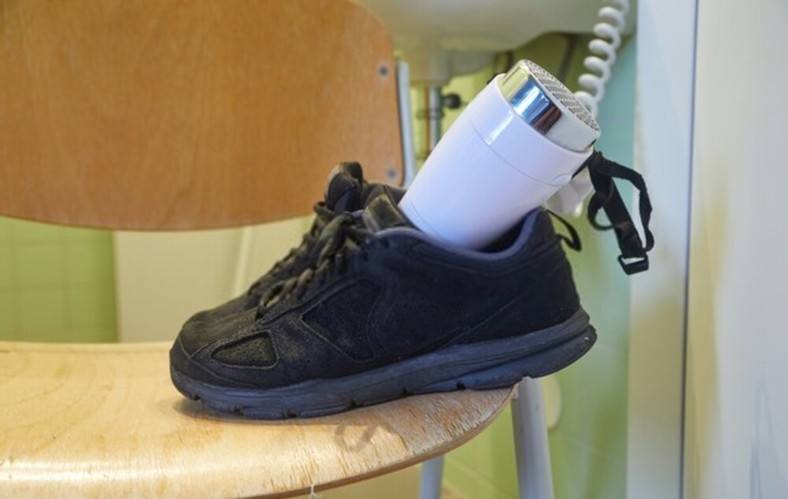 To shape the shoe to your foot, use a blow dryer to heat the plastic. Put your shoes on and plug in a hairdryer on the highest setting. Turn on the hairdryer while holding it 6–12 in (15–30 cm) away from the fabric of your shoe. Circulate the dryer around your shoe, paying special attention to any particularly tight areas.
Repeat this process for 10-30 minutes to aid in the softening of the plastic and stretching of your shoes. This technique also works on faux leather. Concentrate on the tips of your shoes, where your toes rest, as this is the most easily stretched area with heat.
Suppose your feet become excessively warm; pause. There are additional options available to you!
Step 4: Incorporate shoe stretchers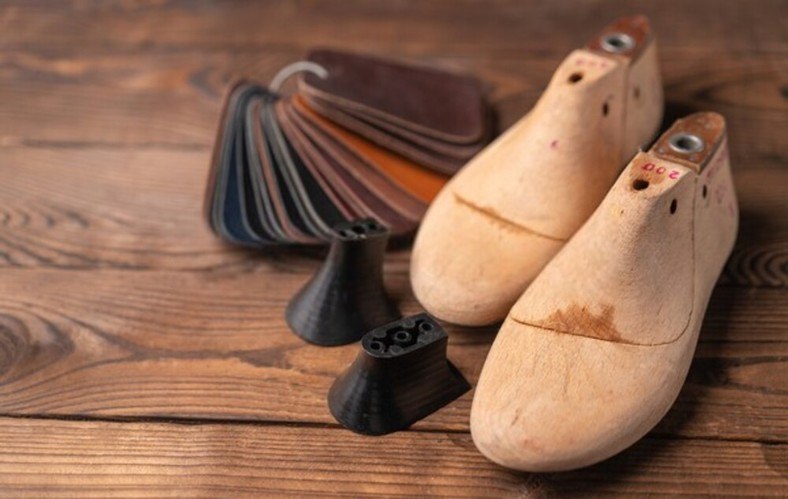 Incorporate shoe stretchers into your footwear to help the material relax. Purchase a pair of shoe stretchers that is slightly larger in diameter than your shoes. Unlace the shoes and raise the tongues. Insert the stretchers and secure the laces as tight as possible to allow your footwear to stretch out while you are not wearing them.
At first, you may need to exert some force to insert the shoe stretchers, but this should become easier over time as you continue to use them. Allow your shoe stretchers to remain in your shoes whenever you are not wearing them to ensure that they continue to stretch over time. Shoe stretchers are wooden models in the shape of feet that are used to stretch shoes.
Step 5: Freeze your shoes in a plastic bag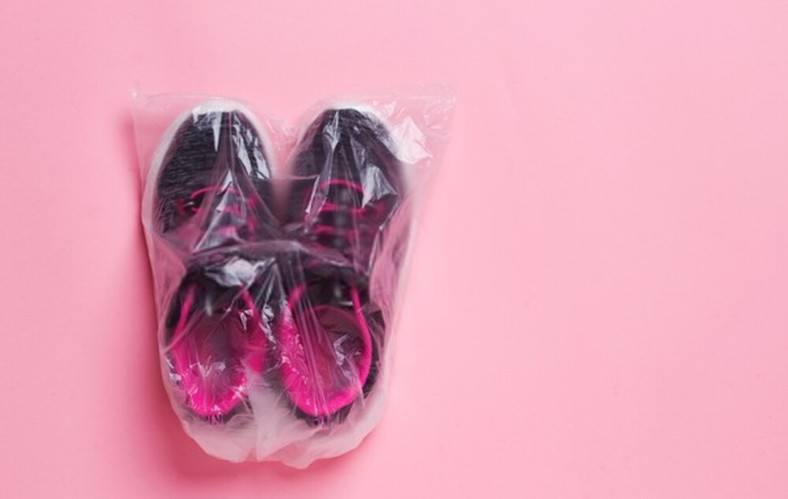 Overnight, freeze your shoes in a plastic bag to expand the material. Several sheets of newspaper, dampened, crumpled, and stuffed into each of your shoes. Then, stuff your shoes into the bag and zip it up 3/4 of the way. Expel any remaining air from the bag and seal it.
Overnight, place your shoes in the freezer to soften and stretch them. When water freezes, it expands. As the moisture inside your shoe freezes, it expands, causing the fabric to expand as well. This method is not recommended for faux leather, prone to cracking and creases when exposed to moisture and cold.
Can you stretch fake leather?
Many of us may know the answer to this question, but it's an important one for those who don't. Of course, if you're looking to do a DIY project with fake leather, you'll want to stretch it first. But how do you do that? This post will show you some helpful tips that will help guide your faux-leather project along the way.
The short answer is yes, but also no.
It depends on the product you're working with. Most faux leathers that come in a roll, such as our Tandy Leather's Faux Leather Vinyl, can be stretched easily. Our vinyl has a natural give to it and is quite easy to work with. However, some products simply can't be stretched. If your faux-leather is a very stiff material, it may not be a good candidate for stretching. Unfortunately, there's no way to know until you try for yourself!
In general, I have one rule of thumb: thinner is better. If you want to stretch your faux leather without any problem, then go ahead and use it as thin as possible.
At Home, I Stretch My Leather Shoes
Leather shoes are a classic staple of every woman's wardrobe. From flats to heels to peep toes, leather shoes come in so many shapes and sizes. There is one for every occasion. From vacations to weddings, from school uniforms to business suits, leather shoes are the ultimate go-to shoe no matter what you wear or where you're going. But, sadly for us, ladies with small feet, not all leather shoes fit as well as we would like them to.
Most leather shoes are made from cowhide leather, which is naturally pliable and soft. The leather used in shoes will mold your feet over time, giving you the perfect shoe fit after a few wears. However, many women with small feet experience tightness or discomfort when trying on leather shoes. This means that the only way to ensure that your shoes are comfortable is to stretch them out slightly before wearing them for the first few times. So look no further; follow these easy three steps to make your beloved little black leather heels feel like they were made for you!
Step 1: Place newspaper or wrapping paper between both of the shoe's soles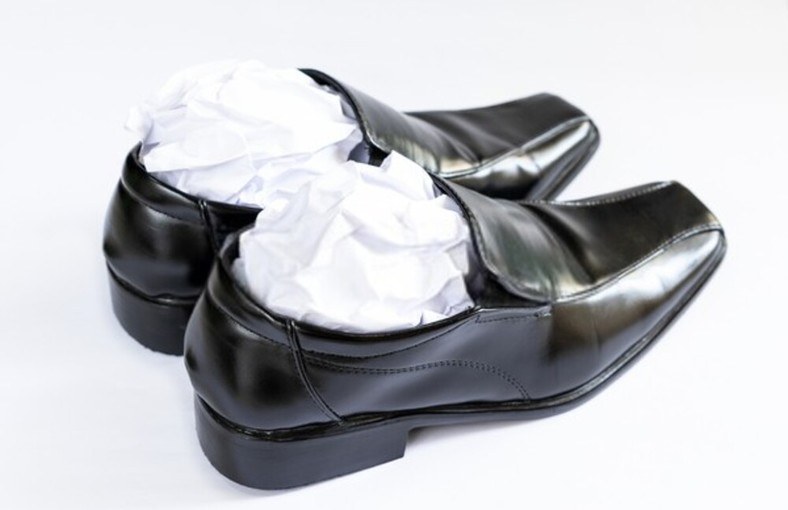 Simply put, the paper will take up the space between the two soles so that there is no extra space for your feet. This will ensure that your shoes fit perfectly for the first time.
Step 2: Loosen your laces and pull up on both ends to create a fold in the top of the shoe
Now place your shoe on top of one foot, then slightly lower yourself down into the other shoe until you feel it beginning to slip off one side; then repeat on the other side. If you are facing some problems with the fabric on the shoe, open it up and place a thick piece of cardboard or some paper under the stretch area. If this does not work, wear two pairs of shoes at once.
Step 3: Once your shoe
Once your shoe is completely stretched out, tie your laces back up and leave the shoes off for an hour to allow them to air out.
The final step is to AIR OUT YOUR SHOES! If you put them on the right after they are stretched, then they will not stretch evenly and will be hard to walk in. However, if worn immediately after, you will notice that your shoes will still be tight regardless of how many times you've stretched them out.
How To Stretch Shoes Immediately?
Most of us will buy good quality shoes, but usually, there will be a few pairs of shoes which are not so comfortable. So the important question here is how you can stretch your shoes at home without buying any accessories? There are different ways to do so, and this post will give you some tips on how to stretch out your favorite footwear.
Step 1: First things first, you should remove the laces from the boots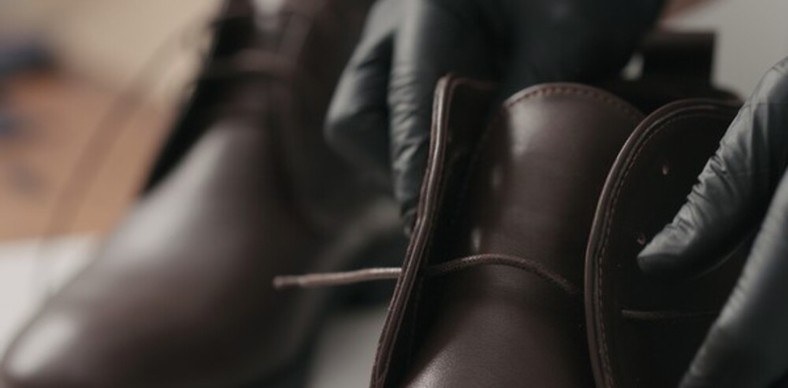 This is important because, otherwise, they might end up deformed once you start stretching them out.
You don't necessarily need to remove the laces, but it might be best to do so. If you want to leave the laces in, you should at least loosen them. However, we recommend that you remove them altogether for better results.
To prevent the laces from stretching alongside the boots, it's best to remove them before stretching. For tips on how to clean and maintain your shoelaces, check out 3 Ways To Clean Your White Shoelaces.
Step 2: Put your boots on and walk around in them for a while
Ideally, this would be overnight. But if you want to start it earlier, then that's fine. You can put your boots on one foot at a time and walk around in them. Once you've done this for a few hours, take off your boots and remove the stretchy bits of paper.
Step 3: Now lay the boots flat on the floor with the inner soles facing up
Take your time here; make sure that both membranes are facing upward. This way, when you set your feet on them, it will be easy to put them on. You can use either a towel or paper, but make sure that this is not too thick.
Step 4: Then, begin wrapping the boots in the stretchy things
We recommend that you start with the heels because they are the toughest part to stretch out. Then, just keep wrapping until you can't anymore. You can also alternate between feet if one side doesn't take up all of the space. Once you're done wrapping the heels in the paper, do the same for the toes using another piece of paper. Make sure that you do this for both feet.
FAQs
How long does it take to stretch shoes?
It is all dependent on what you need to stretch and how big or how much you need to stretch it. Sometimes, a few wears can be enough, that too if you have a stretchable shoe.
What if the shoe that I want to stretch does not have a space underneath?
Most of the time, this happens because there is a sole. In such cases, buy a shoe stretcher from any store near you. This is a very handy tool and can be used in many other ways as well, which we will talk about in the next question.
How do I use a shoe stretcher?
You need to place the stretcher inside the shoe and then lie it flat on the floor. Sit on the stretcher for five to ten minutes with your legs crossed over. This will stretch out your heels and keep them comfortable after that too. The faster you do this, the more effective it will be.
What are the different methods of stretching shoes?
There are two different methods of stretching shoes: manual and mechanical. The manual one is what we talked about above, and the mechanical one consists of a stretcher device. There are many types available in the market, and we can recommend that you go for a cheap one if you're just starting. It will be easier to use, and it will give you great results as well.
What is the best way to stretch shoes?
We've already given you the answer to this if you've read our post on how to stretch shoes. But if you need a refresher, then go for the manual method rather than the mechanical one. It is cheaper and more effective as well. Plus, no more fussing with machines at home!