Nike shoes are one of the biggest and most common products in the world, making them a top choice for counterfeiters. If you are not cautious when shopping, you might end up with a pair of fake Nike shoes instead of genuine ones. Fortunately, there are a number of warning factors you can look for to avoid being duped. And this article tells you 10 ways on how to tell if Nikes are fake or real.
1. Check the Seller
Before committing to purchasing Nike sneakers online, the very first and most important step is to research the store or seller from which you will be purchasing.
If you are not purchasing Nike shoes from an authorized retailer, always carefully read the reviews and feedback of the internet store.
As you might all know, Nike does not permit other businesses to use its brand name or trademark in their domain names. Nikebetterworld.com, for instance, was subsequently deleted and is currently redirected to Nike's authorized retailer or official store.
2. Always Compare the Price
A ridiculously low price tag is among the most apparent signs of a fake Nike shoe. If the sneakers appear to be extremely cheap, they are most likely not close to the original. This does not, nevertheless, imply that all special discount Nike shoes are counterfeit.
If the reduced price is usually less than half of the original price, you must be wary.
Big price reductions on Nike sneakers are uncommon if you don't purchase from an officially approved Nike store during a clearance sale, such as Black Friday. Contrast the seller's price with the prices displayed in authorized stores or on the Nike official website.
Amazon and Nordstrom Rack are two of the best places to look for cheap Nike sneakers. When purchasing shoes on eBay, you must be especially cautious.
3. Check the Box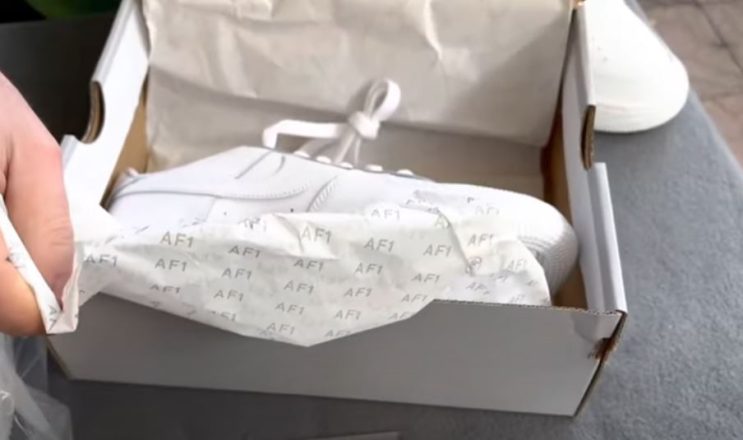 It is true that all Nike sneakers are packaged in a box that has been correctly tagged and labeled. The print and color of the box will vary based on the style you buy, but the most prevalent boxes are red, brown, and orange.
Key information such as style, size, barcode, and serial number and/or SKU should be displayed on the side of the box.
Counterfeiters attempt to replicate these boxes, but they lack the necessary side prints. A few online sellers ship counterfeit Nikes in plastic bags even without the original box.
4. Check the Shoes' Style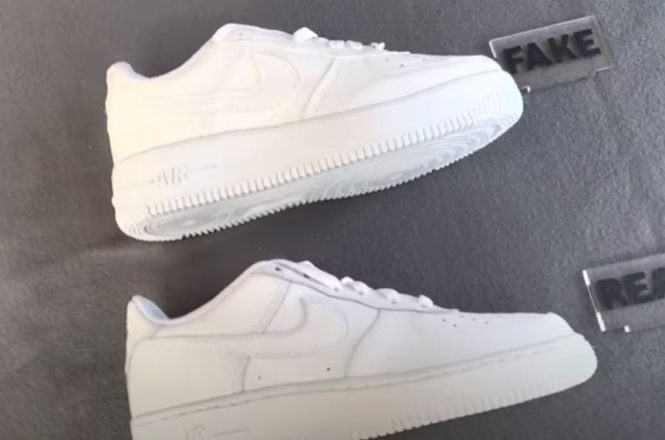 To become acquainted with the specifics of the style you are searching for, it is advisable to conduct preliminary research.
Explore product photos on the Nike official website. Check the color schemes available for the given product you want as well.
Many counterfeiters sell common Nike shoes, but the shades and colors are not exactly the same as the original versions.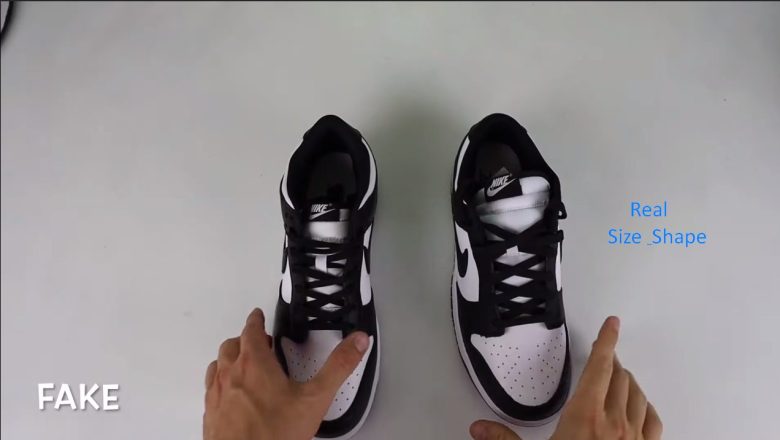 When checking the style of shoe, it's important to keep in mind the brand's unique design elements. Knowing these details can help you determine if your Nike shoes are real or fake. For example, genuine Nike shoes will have clean and crisp stitching, with no loose threads or uneven edges. To learn more about spotting fake Nike shoes, check out this helpful guide on how to tell fake vs. original Adidas/Nike sneakers.
5. Check the Shoes' Uppers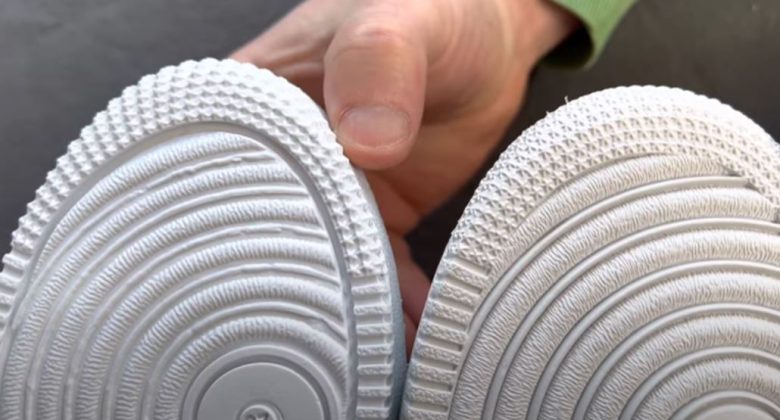 Genuine Nike sneakers feature high-quality production and design. And apart from premium materials, Nike employs innovative technology to create sneakers that are both fashionable and comfy.
Irrespective of the type, your Nike shoes should look and feel like high-quality sneakers.
Counterfeit Nikes and replicas may appear real from a distance, but closer inspection will reveal flaws and disparities in the design. Keep an eye out for irregular stitching, intersecting colors, and tough uppers.
6. Check the Shoes' Tongue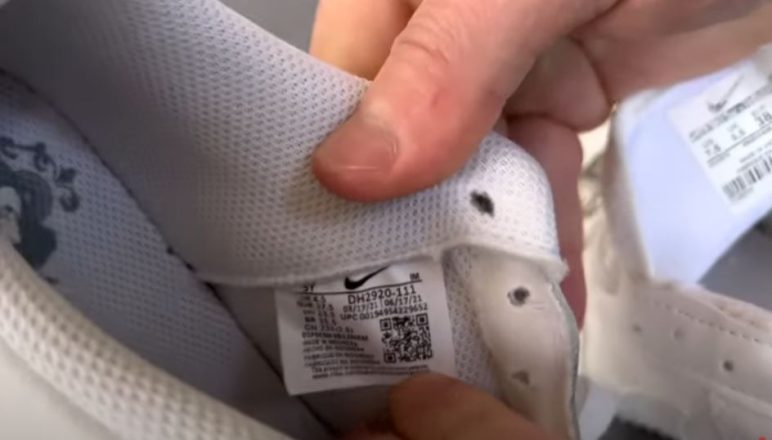 The tongue on the Nike shoes' upper should include the brand name and the logo, as well as the model or style name.
A label with information such as size, the nation of production, and the serial number or SKU (Stock Keeping Unit) should also be printed on the inside part of the tongue.
This distinctive alphanumeric code, which is generally 9 digits long, should correspond to the number printed on the box's side.
Counterfeit or fake Nikes will typically have random numbers on the label that do not match the numbers on the box.
7. Check the Shoes' Midsoles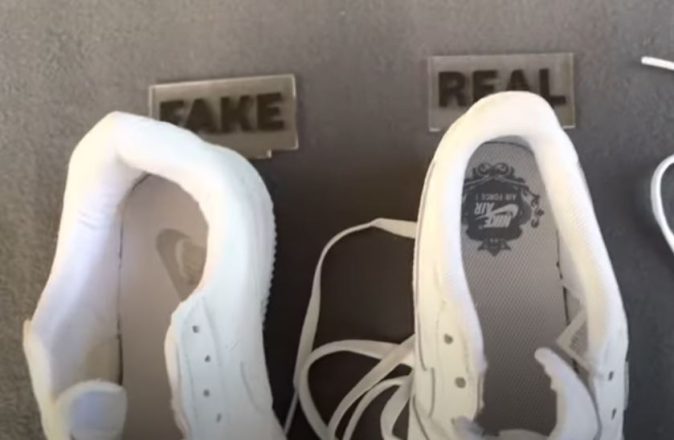 Original Nike running and training shoes generally have glued midsoles rather than stitched ones. In general, they are made of a lightweight innovative foam that offers great cushioning as well as arch support.
The company logo, as well as the swoosh and, under certain cases, the model or style name, is printed on the insoles of the majority of new models.
8. Check the Shoes' Outsoles
Since the outsoles of authentic Nike sneakers are made of high-quality rubber, they usually deliver terrific grip or traction as well as support. Replicas use cheap rubber that ends up feeling plasticky, flimsy, and even heavy on the feet.
The grooves and lug patterns on the outsoles should also be consistent and equally spaced. Counterfeits generally have poorly spaced patterns and rigid, inflexible outsoles.
9. Check the Shoes' Weight
Counterfeit Nikes are not only different in appearance, but also in feel. Since cheap materials are used to create knockoffs, counterfeiters usually have a difficult time replicating the authentic feel of Nikes.
Most of the time, counterfeits will feel thicker, heavier, and stiffer than genuine ones. Genuine Nike sneakers should be light, so you don't feel like you're dragging around in the shoes.
By checking the weight of the shoe you can find out whether they are fake or real. To assist you to do this, we have provided an extensive guide on the weight of shoes and their shipping box. This guide provides all the information you need to know before picking up a new pair of shoes.
10. Examine the Logo as well as the Minor Details
Other visible signs of a fake Nike shoe can be found in the shoe's minor details. The typeface on the prints should be consistent, as well as the font size needs to be even.
Search for any poor or misaligned stitching specifics on the uppers, as these can imply fake sneakers.
Furthermore, knockoff Nike sneakers may have spelling errors and swoosh logos that are too large or are pointing the wrong way.
So, these are some of the most popular and easy ways you can use to check if your Nike shoes are real or fake. It's best if you read this guide before purchasing any Nike shoes online. If you bought it, these are a good way to check yours again and you might return the sneaker if you find that it is a fake one.