In many Asian cultures, having long hair is considered a sign of social rank. Samurai were considered warriors of noble and elegant stature in Japan during feudal rule because they had their long hair done into topknots. It is likely because of this that most male anime characters with long hair are either intelligent or powerful.
Men with long hair in anime are not an exception to the rule that long hair is synonymous with wealth, rank, and power. Even though they may have very different personalities, they all have a powerful presence that grabs the audience's attention and makes them pay attention to them. These characters, ranging from the refined gentleman to the heartless loner, are among the most memorable that anime offers.
1. Inuyasha – InuYasha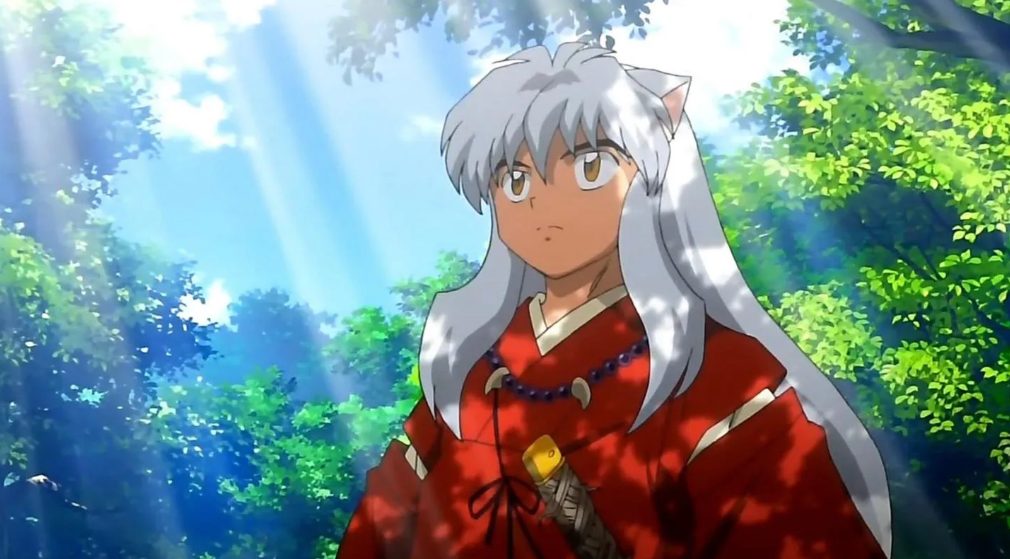 Inuyasha is the main character in the hit anime/manga of the same name. He is a half-demon with a strong and cold exterior, but deep inside, he is kind, sincere, and willing to sacrifice to protect others. However, Inuyasha made a strong impression on fans thanks to her long flowing platinum hair and white dog ears. The weakness of Inuyasha is that every month, on the night of the new moon, he loses all of his demonic powers and transforms into a typical human.
2. Sesshomaru – Inuyasha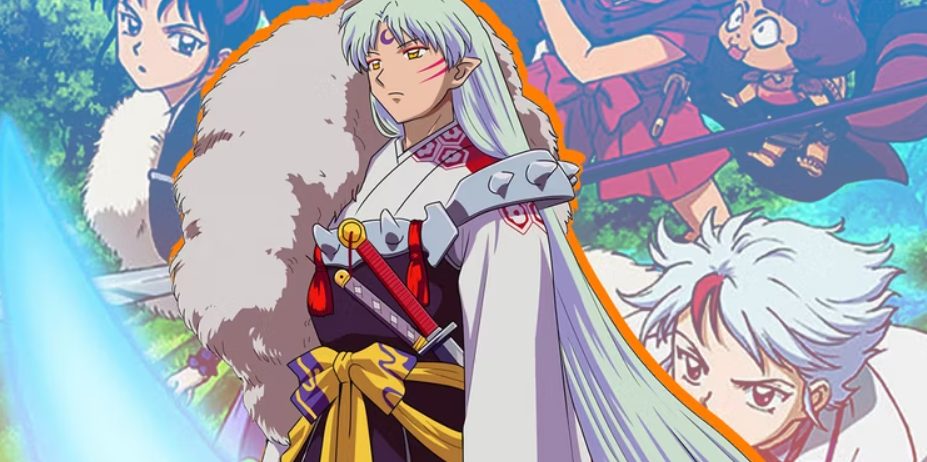 Sesshomaru is the eldest son of Inu no Taishō, so of course, he also possesses incredible powers such as super senses, invincible strength, abundant demonic power and immunity to poisons, and demonic aura that can kill humans and other youkai quickly. Built-in a beautiful image, Sesshomaru has a cold face, amber eyes, long eyelashes, a high nose bridge, a blue crescent moon drawing on his forehead, and long platinum hair.
3. Tomoe – Kamisama Kiss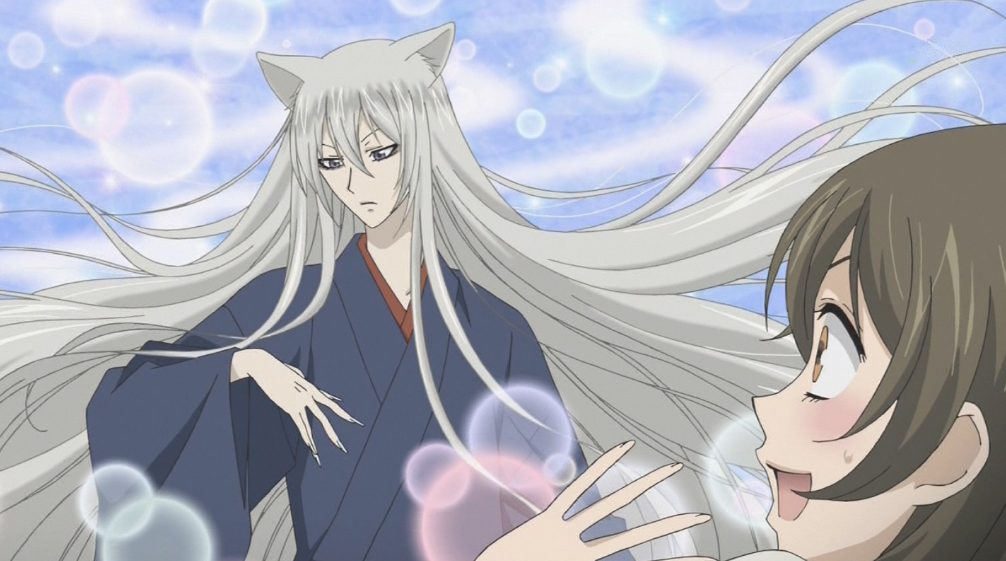 Tomoe is a youkai who is so deeply in love with a lady that he is prepared to die for her. Then, regrettably, Yukiji was involved in an accident and passed away unexpectedly, which caused a significant wound in Tomoe's heart. Later, Tomoe had the chance to meet Nanami, the afterlife version of the person he had loved in the past, which made his tragic fate brighter.
4. Shougo Makishima – Psycho-Pass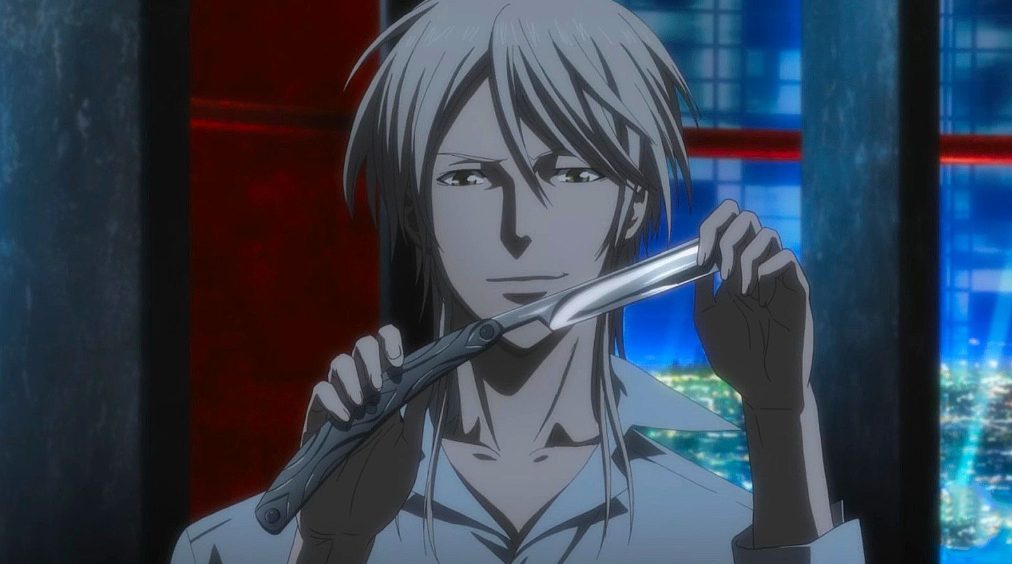 Shougo Makishima is both handsome and possesses an angelic smile and elegant style. Moreover, this guy with a standard body is brilliant; fighting is top-notch, and he has the vision of a genius. Unfortunately, this handsome guy is only for viewing because he is a genuine psychopath with the heart of a venomous snake: ruthless, domineering, selfish, merciless killer and a hypocrite who can pass the psycho-Pass's magic eye.
5. Mathias – Neo Angelique Abyss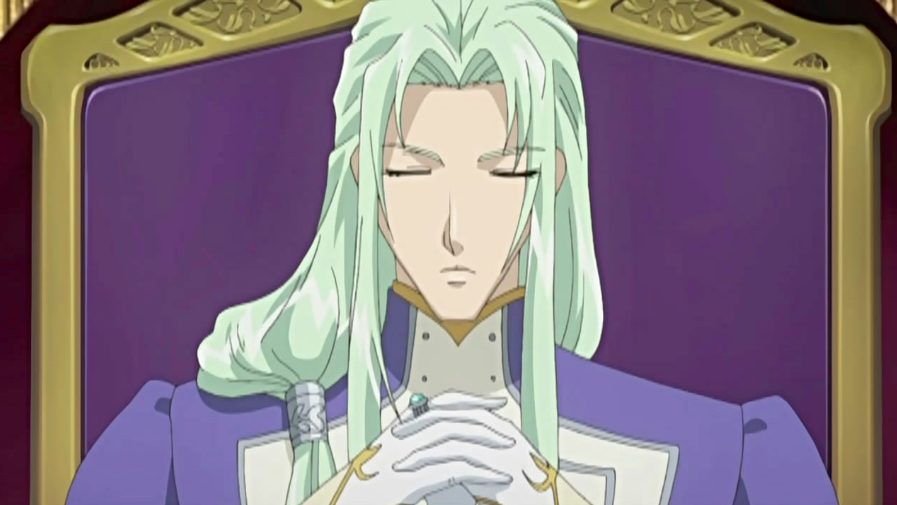 Mathias is one of those attractive boys with long hair who appears in anime and makes you want to be unironically attracted to and follow him around. Because of his excellent memory, he can pull off complex tasks, such as pretending to be in charge in front of everyone else. Because of his green eyes and long greenish-blonde hair, he exudes an air of nobility both in appearance and demeanor.
6. Cadis Etrama Di Raizel – Noblesse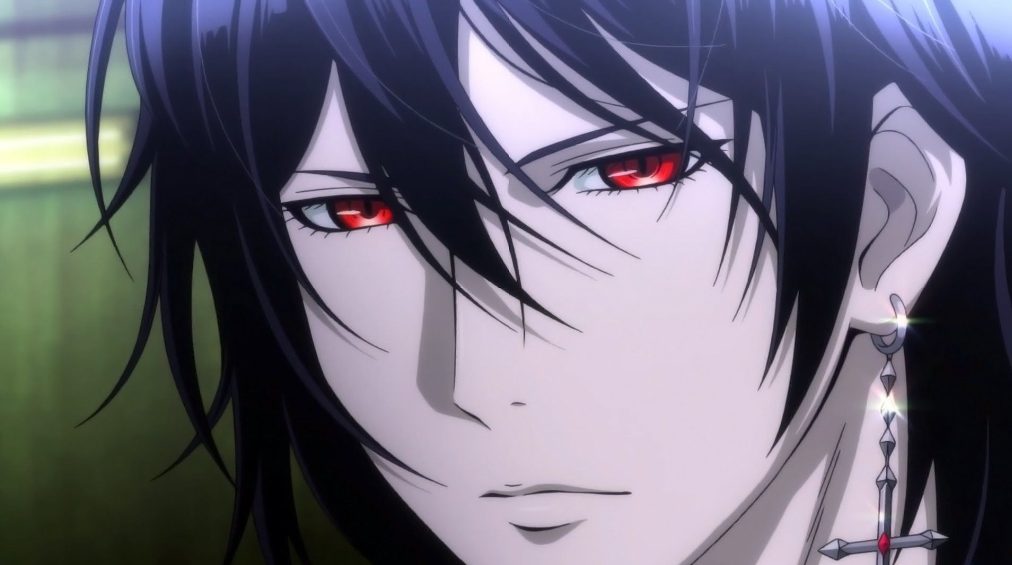 Nobles and commoners alike have remarked on Cadis Etrama Di Raizel's incredibly dashing good looks and refined demeanor. He is not very knowledgeable about the 21st century, and he gets lost in whatever he is doing with those gorgeous red eyes of his, which frequently cause other people to fawn over him because of their attractiveness. Raizel is also said to have black hair, which is relatively uncommon compared to other Nobles, who usually have silver or gold hair instead of black.
7. Ukyo – Amnesia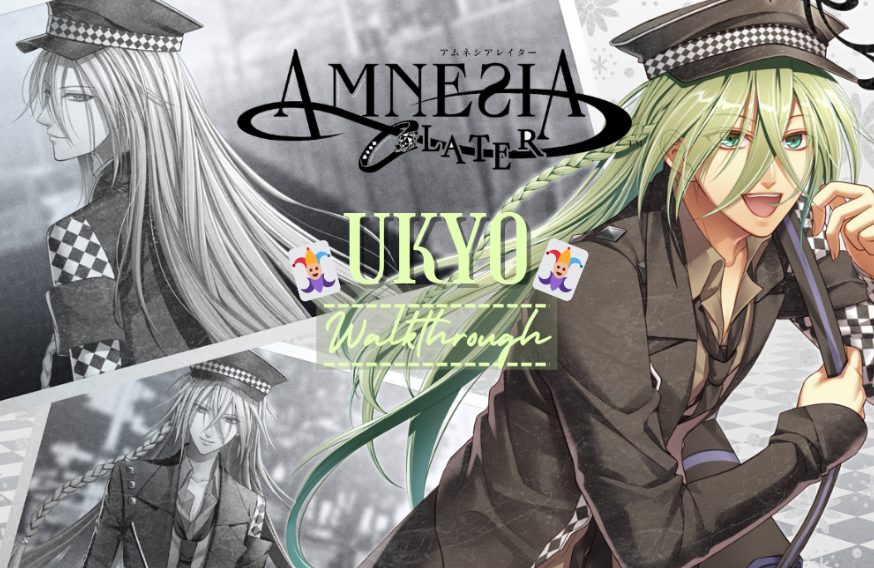 Ukyo is a young guy with emerald-green hair who wears his hair in a braid and has long bangs. He is also rather tall and lean. On the one hand, he may be kind, but on the other, he can be hostile; in the anime, he is shown to be helpful and essential for advice on various planets, and he has both sides of his nature.
8. Byakuya Kuchiki – Bleach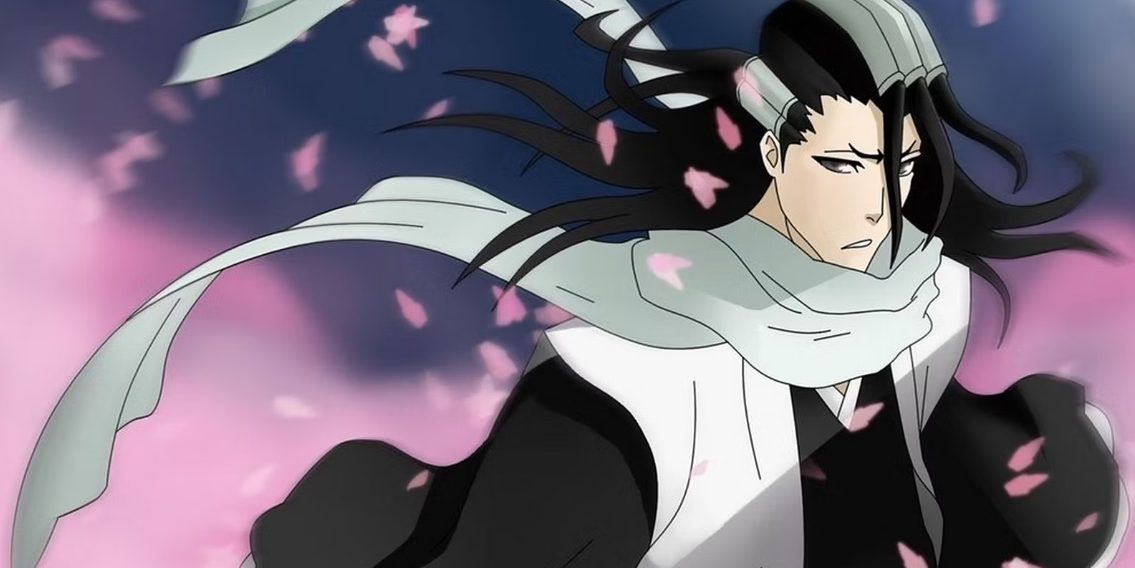 Byakuya Kuchiki is a respectable captain who has grey eyes and black hair. Because he is the leader of the Kuichi Clan, he wears his hair in ornate white headpieces called kenseikan, which are meant to signify his noble status. Byakuya behaves aristocratically as the 28th Head of the Kuchiki Clan. He never loses his composure and maintains an attitude of indifference toward other people, even though he is struggling with internal turmoil.
9. Grell Sutcliff – Black Butler
Grell Sutcliff is an evil entity that is entirely coated in crimson. He has long hair that is a dark red color and shark fangs, and the edges of his spectacles have chains of skulls hanging from them. While searching for souls on Earth, he hides the look of his chartreuse glowing eyes as much as possible by wearing a vest and gloves. When Grelle cannot help but feel weighed down by their feelings, they will mercilessly take the life of anyone who stands in the way of them obtaining beauty with red.
10. Gajeel Redfox – Fairy Tail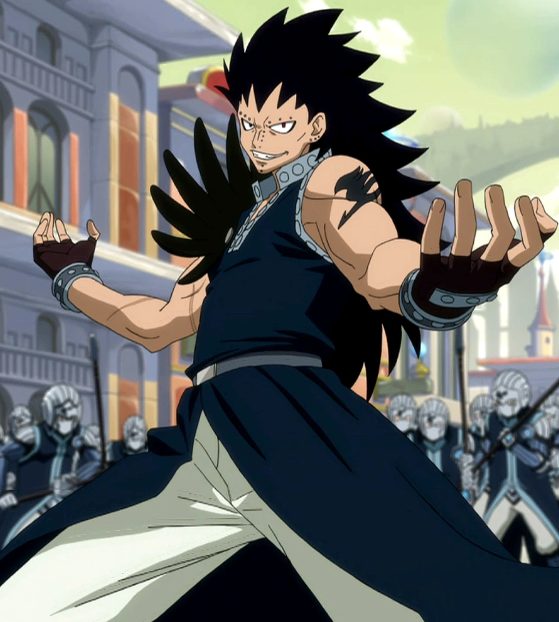 Gajeel Redfox is a punk with several piercings and tattoos and long black hair. He has several piercings across his body, including a wing sleeve, and he accessorizes his piercings with studded bracelets (somewhat resembling the Punk style). Gajeel and Natsu may seem to be opposites because their personalities are distinct; nonetheless, when either one gets irritated by something, they both have a short fuse.
11. Madara Uchiha – Naruto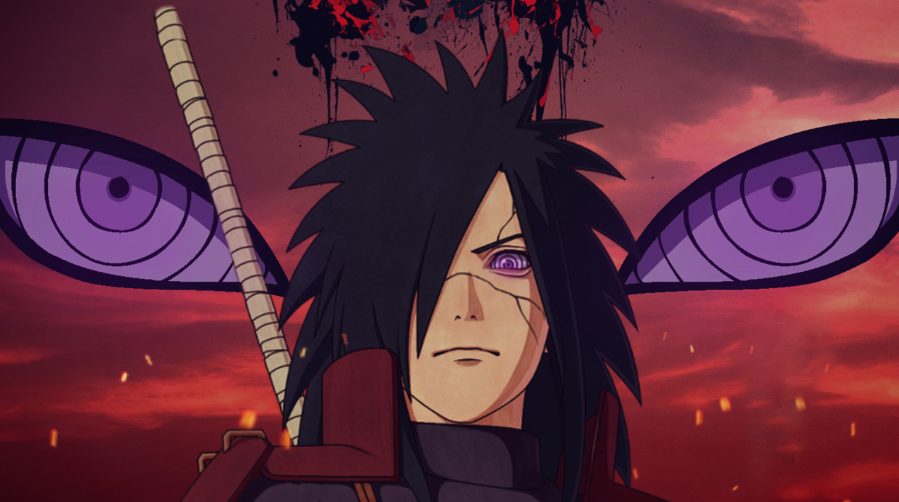 Madara Uchiha is a legendary ninja who once led the Uchiha clan. He allied with his rival, Senju Hashirama, to establish Konoha in hopes of starting an era of peace. However, due to their differences in thinking, they fought for the right to rule the village, resulting in Madara tasting defeat and stabbed to death by Harashima. Madara was an aggressive and perfectionist child, doing whatever he had to be proficient in from an early age. The consecutive victories made him very confident in his ability and talent, even somewhat arrogant. Naruto's Madara Uchiha is one of the most powerful male character in the world.
12. Itachi Uchiha – Naruto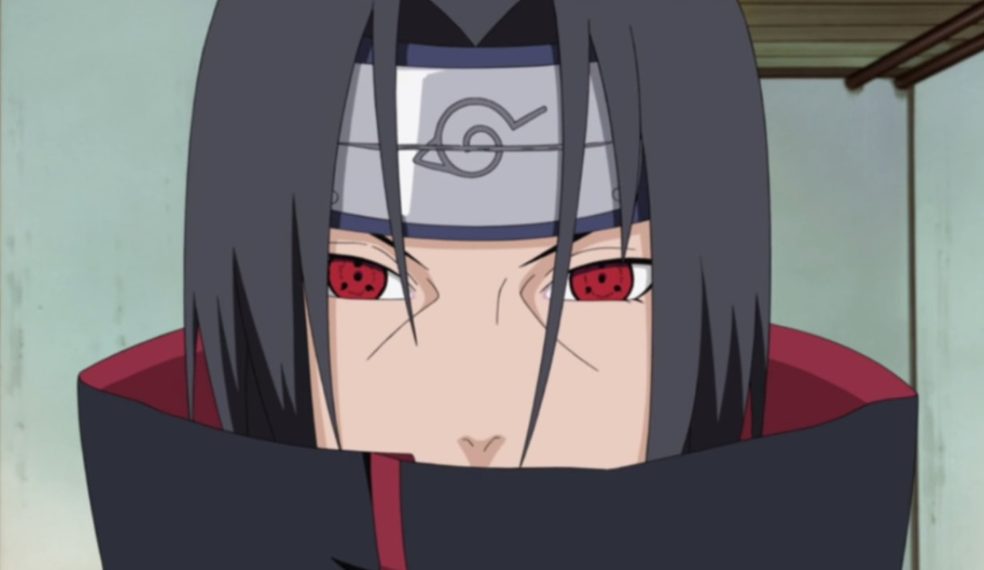 Itachi Uchiha is a genius ninja of the Uchiha clan and the captain of Konoha's Anbu team. After massacring his entire clan, he became an international criminal, leaving only his younger brother Sasuke, who swore to take Itachi's life to avenge the Uchiha clan. Itachi later joined the international crime organization Akatsuki and frequently encountered the ninjas of Konoha. Itachi's complicated motives are revealed after his death, with everything he does for the sake of his brother and the village.
13. Neji Hyūga – Naruto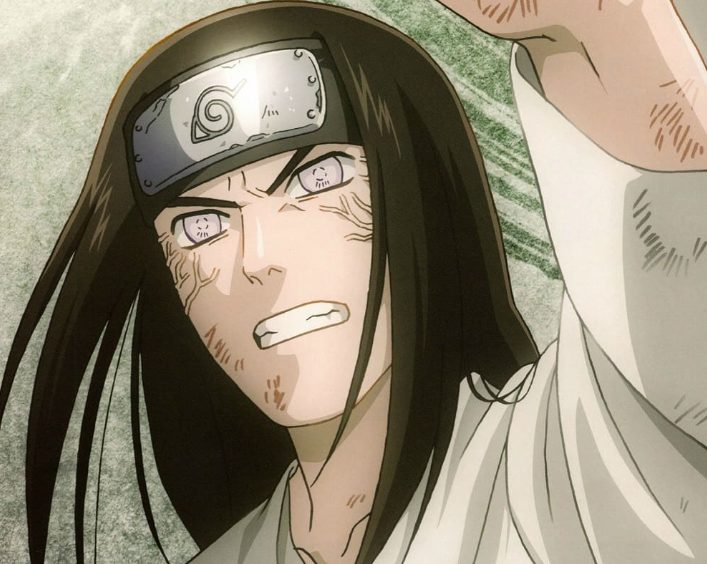 Neji Hyūga is a member of the Hyūga clan's Sub-family, Konoha. Until Naruto Uzumaki assisted him in realizing that each individual has the right to choose their own life, he was plagued by the notion that each person's fate was predetermined from the minute they were born. He is determined to become stronger than anyone, so he can create the future he wants with his family and friends. Neji has fair skin and long black hair, usually tied loosely near the ends.
14. Senju Hashirama – Naruto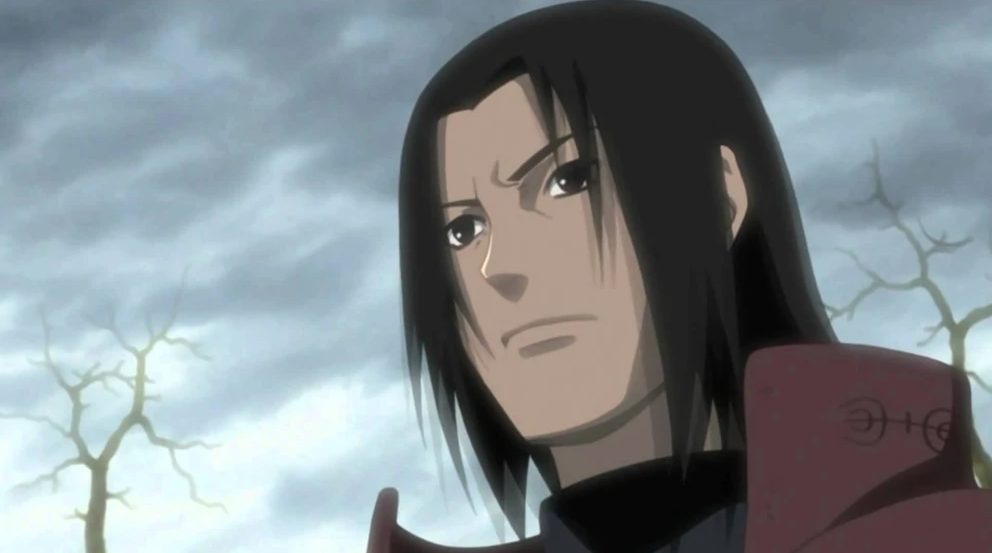 Senju Hashirama is a member of the famous Senju clan. He is known as the "Saint Shinobi" with unmatched ninja strength. Hashirama wanted to bring peace to the shinobi world, so he founded Konoha with members of the Senju clan, his childhood, and his rival Madara Uchiha and the Uchiha clan. He later became the First Hokage of Konoha. Although Hashirama did not realize the dream of his time, his vision and what he passed on to posterity continued to influence Konoha and the entire shinobi world after his death.
15. Kars – JoJo's Bizarre adventure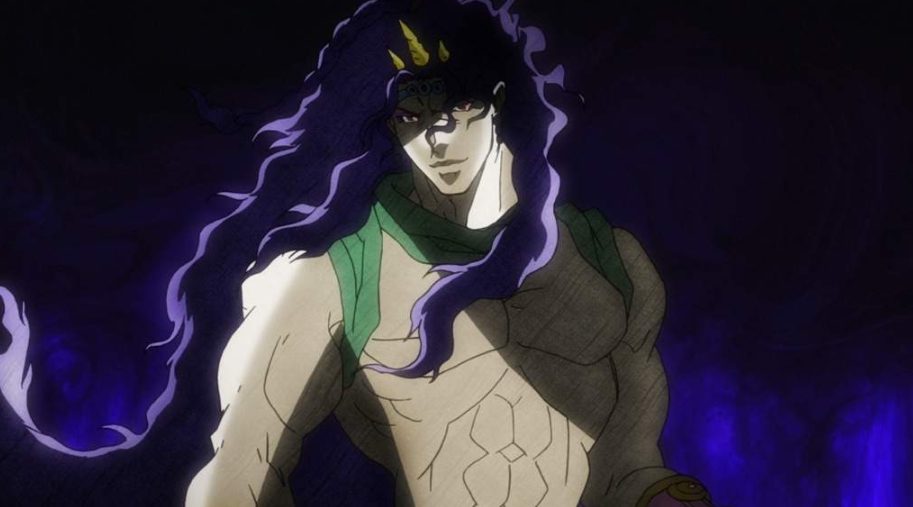 Kars is the Stone Mask's architect and the Pillar Men's commander. At first look, he seems to be the kind of person who would carry out instructions without questioning their purpose or deviating from what was specified, but this impression is just fleeting. Kars has an extraordinary aptitude for sarcasm, and he often uses sly humor as a cover when other people are foolish enough not to see straight through him.
16. Ren Suzugamori – Cardfight Vanguard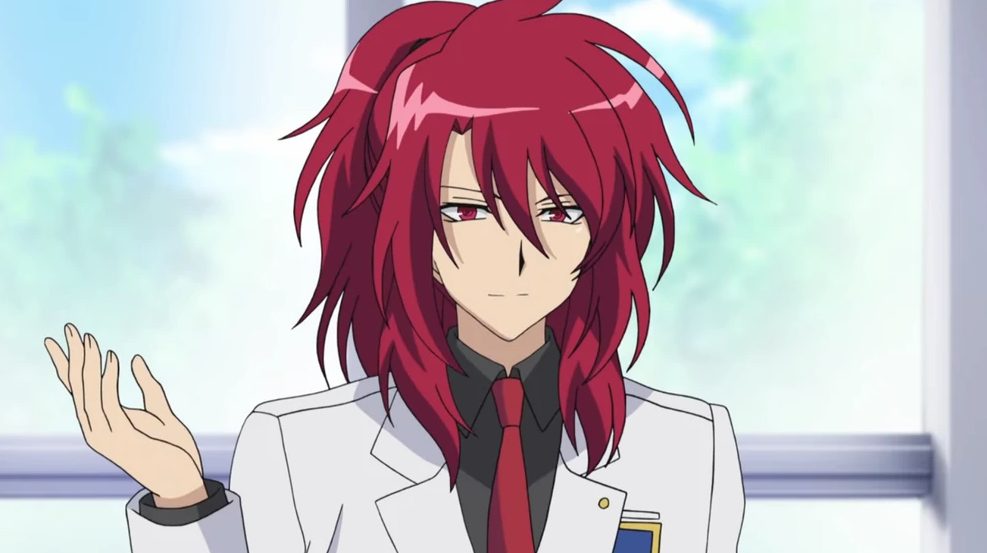 Ren Suzugamori is typically a level-headed and collected person, but he has an offbeat sense of humor that is only fully appreciated by those who are pretty close to him. To this point, he has only been seen wearing a single ensemble, which consisted of a black jacket and red pants during his initial appearance, after which he switched to wearing dark denim exclusively.
17. Arthur Rimbaud – Bungo Stray Dogs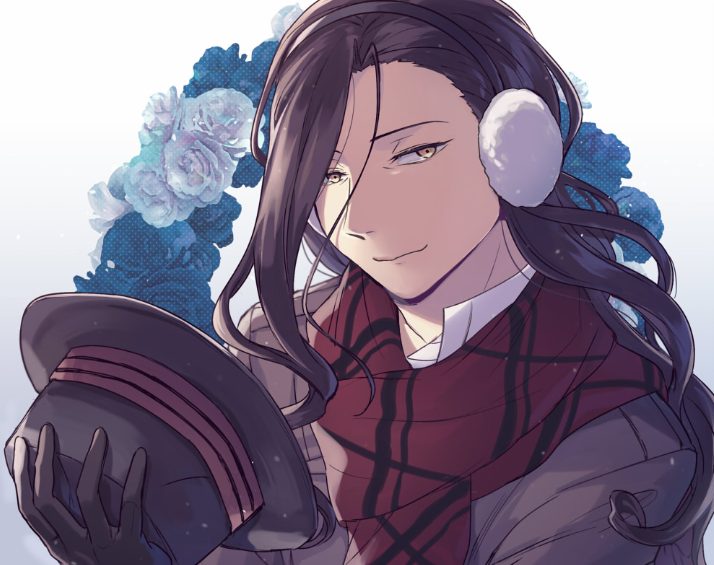 Arthur Rimbaud was a tall, pale guy with a slender body. His blank, sleepy gold eyes were framed in front by long; black hair stretched beyond his midback. Along with a shorter strand covering the left side of his face, an extended length of hair dropped in front of his right cheek. Rimbaud looked to be a melancholy man who continually grumbled about how chilly everything was and wanted to escape it.
18. Undertaker – Black Butler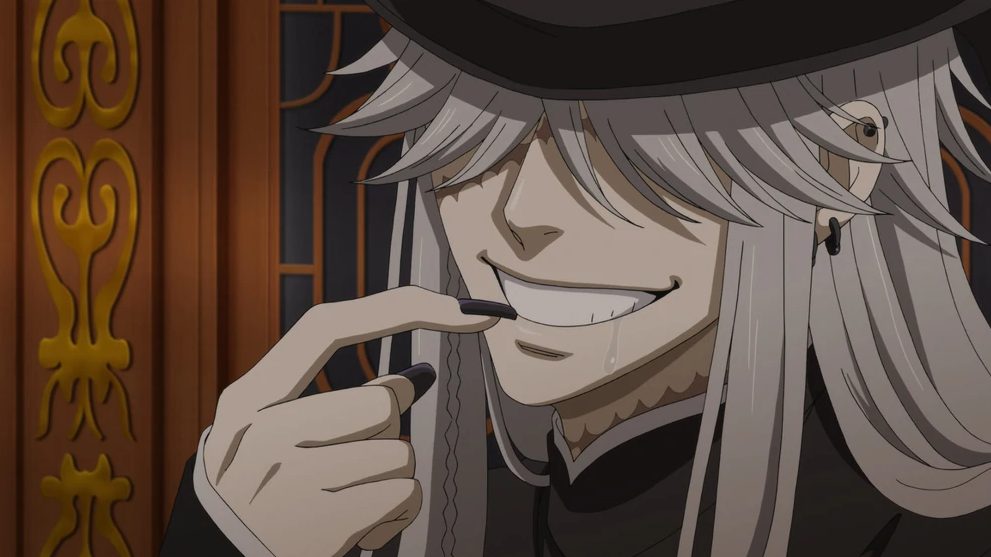 Undertaker is a slender guy with long silver hair braided on one side and conceals most of his face. His left pinky finger, neck, and face are all covered with jagged scars, and his fingernails are all dark. Like other Grim Reapers, Undertaker has greenish-yellow irises that are like peering into an abyss from which you can never find your way out if you go too near. This eccentric man often smiles since he enjoys humor as frightening others or eliciting responses by behaving strangely.
19. Twenty-Fifth Baam/ Jyu Viole Grace – Tower of God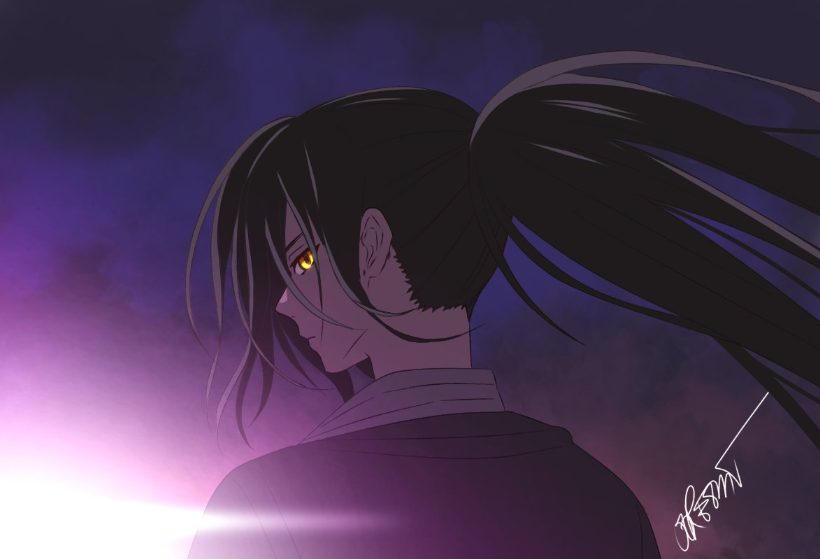 Baam, the main character of the anime series Tower of God, is an endearing little kid. He was known as Twenty-Fifth Baam, although he went by the nickname Baam for short. He walked inside the tower looking for his closest friend Rachel, who wanted to view the stars at the top. In later episodes, he adopts the alias Jyu Vilole Grace and wears his gorgeous hair pulled back into a ponytail. His hair reaches the waist.
20. Izumi Miyamura – Horimiya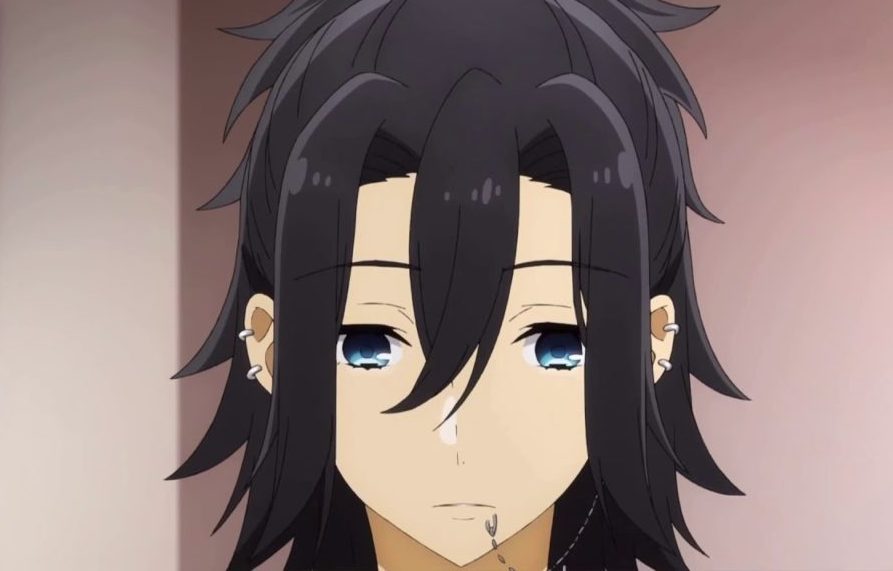 Izumi Miyamura has a standard height, a lean build, and a pale complexion. His height is average. Others often comment on his long lashes and feminine-appearing facial characteristics. His untidy black hair, shoulder-length and separated bangs, and a few loose hair strands frame his face nicely on each side, like curtains in front of an open window. He is considered to be somewhat handsome and appealing.
21. Howl Jenkins Pendragon – Howl's Moving Castle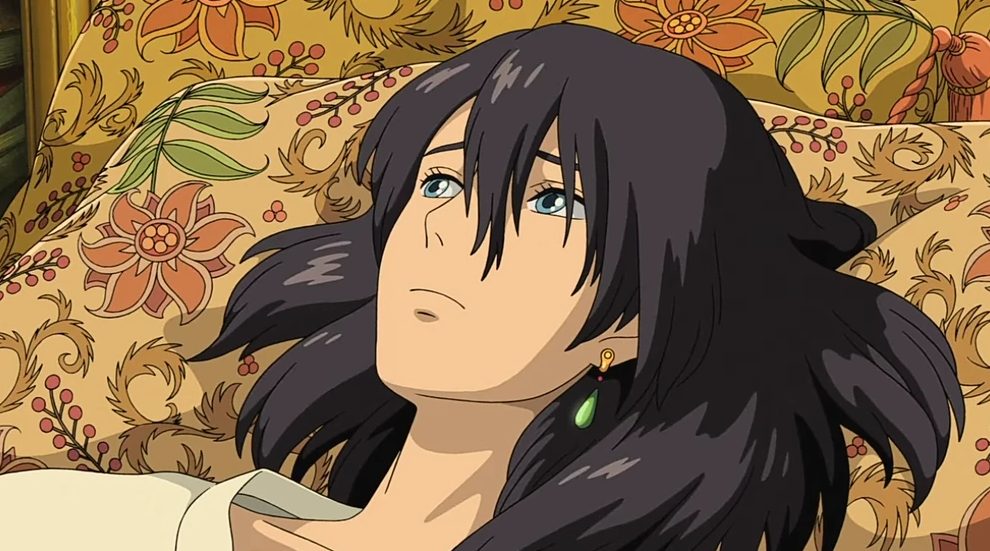 Howl Jenkins Pendragon is undoubtedly one of the most well-liked male characters produced by Studio Ghibli, even though his hair is only around shoulder length. His followers appreciate every aspect of him, from his flamboyant flair to the gentlemanly attributes he has. There is nothing about him that they do not like. The renowned wizard of Howl's Moving Castle immediately endears himself to the audience the minute he makes his debut on the screen.
22. Victor Nikiforov – Yuri – On Ice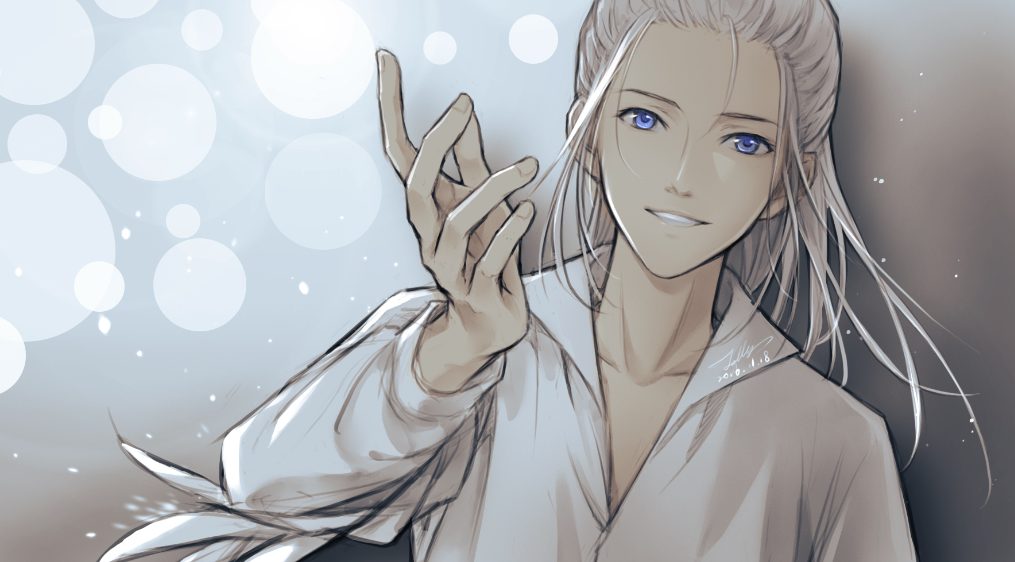 In the television series Yuri!!! On Ice, figure skater Victor Nikiforov is shown as a living icon in his field. Even though he is now retired, Victor's performances continue to inspire individuals interested in beginning a career in professional figure skating. One such person is Yuri Katsuki, the main character of the series. Everyone is in awe of his performance due to his exquisite movements, which are complemented by his long silver hair.
23. Kunzite – Sailor Moon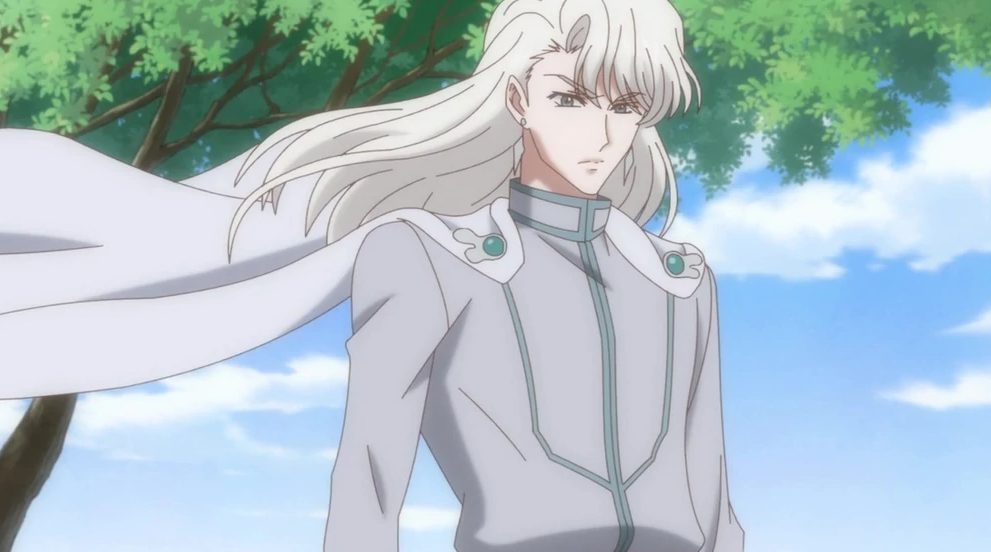 Fans may witness a few different takes on Kunzite's personality in the various anime adaptations. However, regardless of the interpretation, he always has his distinctive long white hair. Kunzite is always stunningly lovely, regardless of its many forms a person chooses to appreciate. A fan favorite from the beginning, he is the most powerful member of the Shitennou and the head of their group.
24. Hyakkimaru – Dororo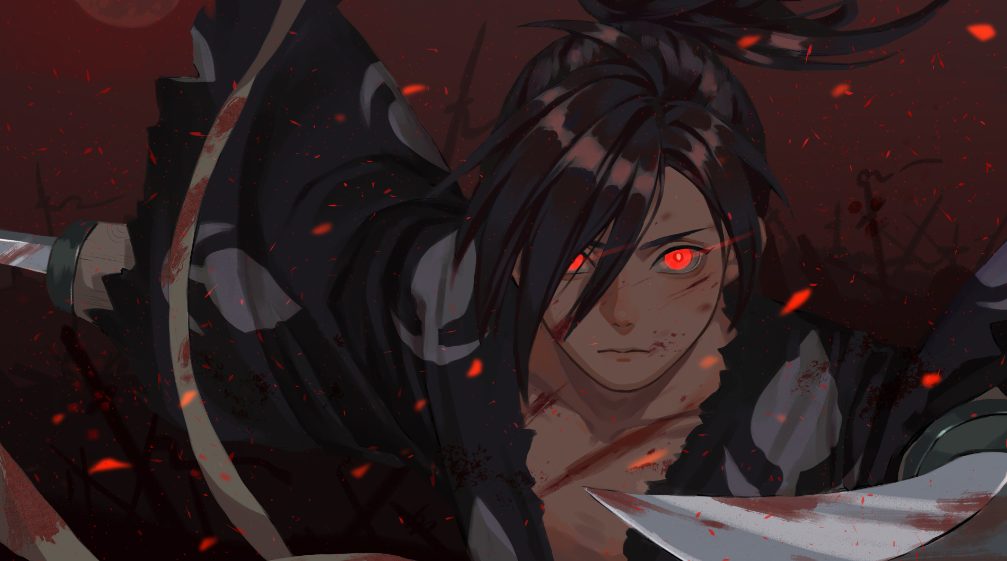 Hyakkimaru is a wanderer on the lookout for his missing body parts. The demons had originally abducted his bodily parts as part of a contract with his father. He promised to murder his father and younger brother after learning the complete truth from his mother in order to reclaim all of his missing body parts. On that perilous voyage, he encounters Dororo, who claims to be a fantastic thief, and the two become friends. Hyakkimaru has regained several of his body parts thus far. Asura believes Hyakkimaru is the natural heir to inherit his father.
25. Kenshin Himura – Rurouni Kenshin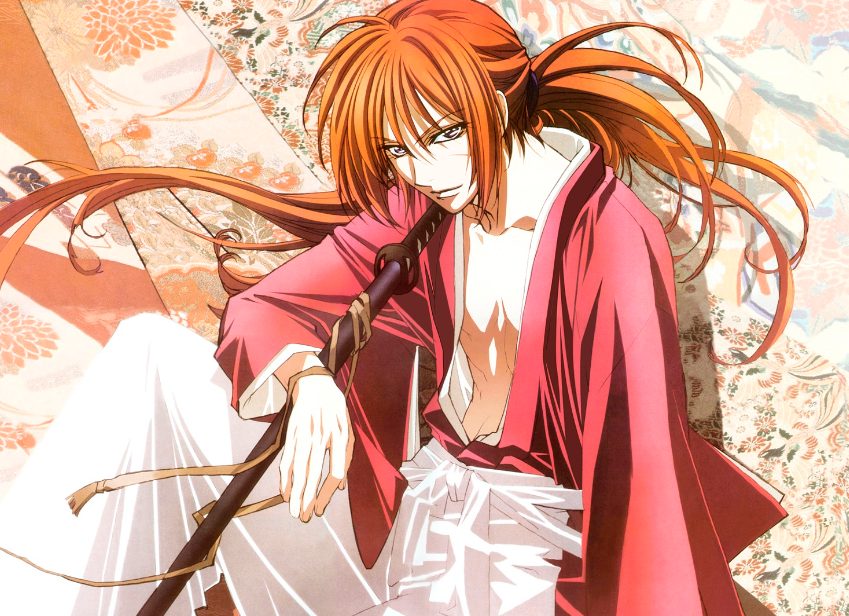 Anime fans have had a soft spot in their hearts for Kenshin Himura for a long time. All people still have a sweet spot in their hearts for the traveling warrior, even many years after Rurouni Kenshin's finale. Despite how he seems, Kenshin is a calm and loving soul that recognizes the worth that exists in all life forms. The startling dissonance between his outward appearance and inner self makes him charming and demonstrates that first impressions are not always accurate.
26. Gai Tsutsugami – Guilty Crown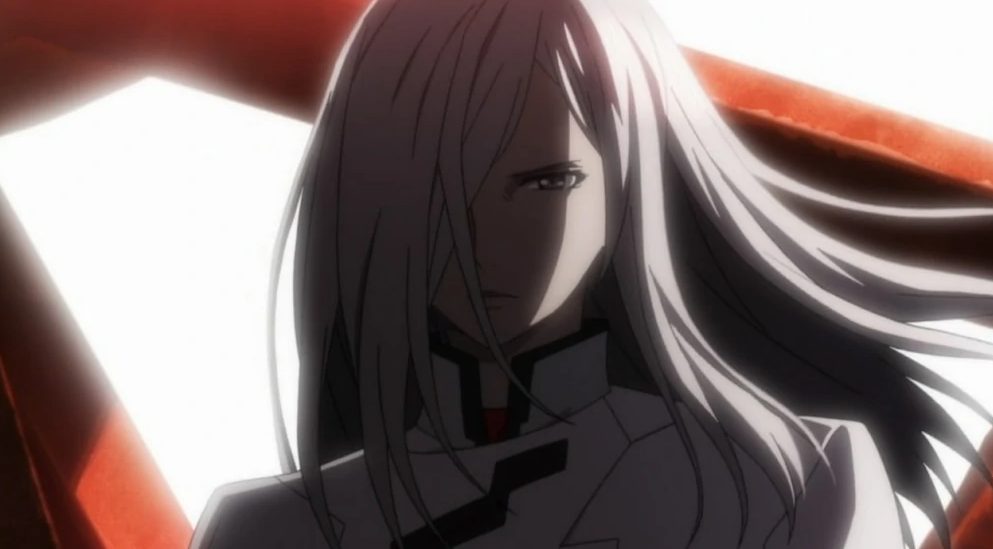 Gai Tsutsugami is a guy who exudes charm and has an aura of mystery. His long blonde and golden hair, fair skin tone, and blue eyes are evocative of Europe; nevertheless, his deeds speak louder than words about where he originates from in modern-day Japan. His actions speak louder than his words. Gai can "see" into a person's heart. In the narrative of the action anime, he continues to play the role of a mysterious influence or plot element.
27. Soubi Agatsuma – Loveless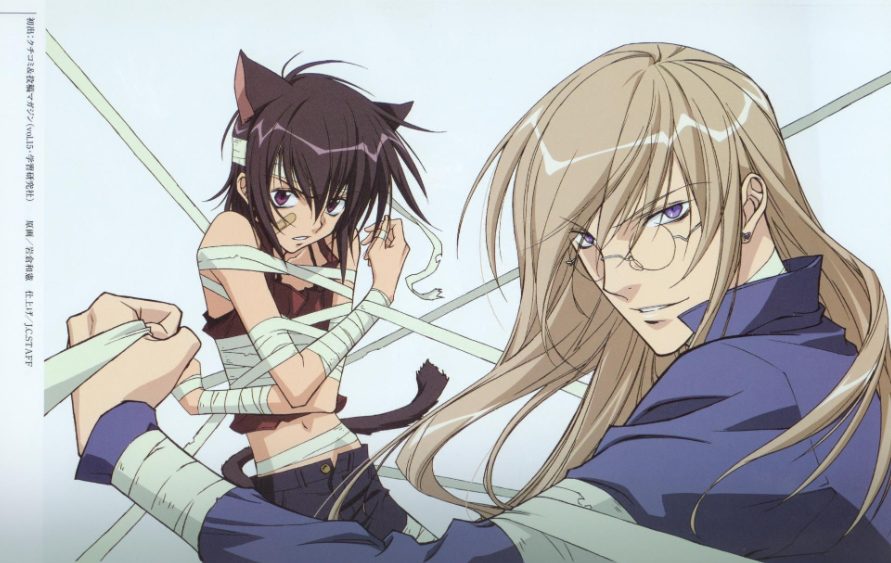 The identity of Soubi Agatsuma is a secret, not only to Ritsuka Aoyagi, the main character of Loveless, but also to the public. Amid Ritsuka's investigation into the death of his brother, Seimei, he unexpectedly enters his life and becomes his companion in the battle against the perpetrators of the crime. Even though not much is known about Soubi's history, no one can resist his charming and gentlemanly elegance.
28. Kurama Yoko – Yuu Yuu Hakusho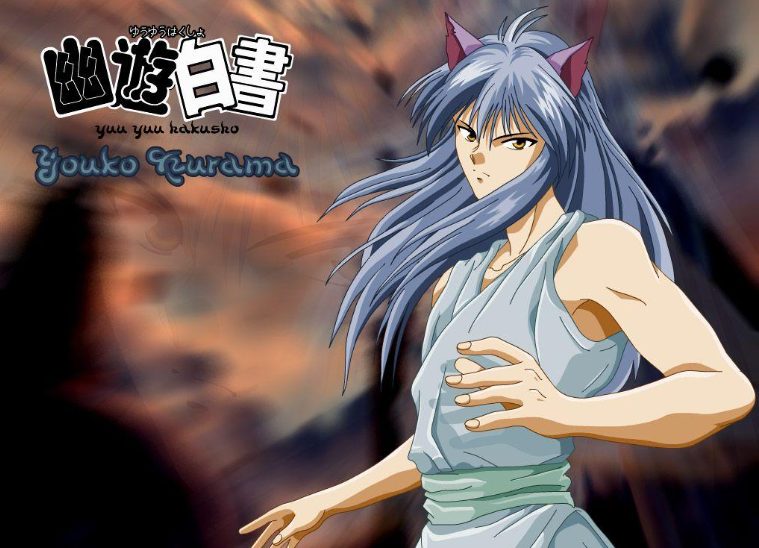 Kurama Yoko has eyes that are a brilliant shade of green, and his hair is a beautiful shade of red down to his shoulder blades. When he is in his human form, people sometimes mistake him for a woman because his fur drapes over his waistline; nevertheless, others recognize him as one of the many fabulous foxes that chains or ropes cannot control.
29. Ayame Sohma – Fruits Basket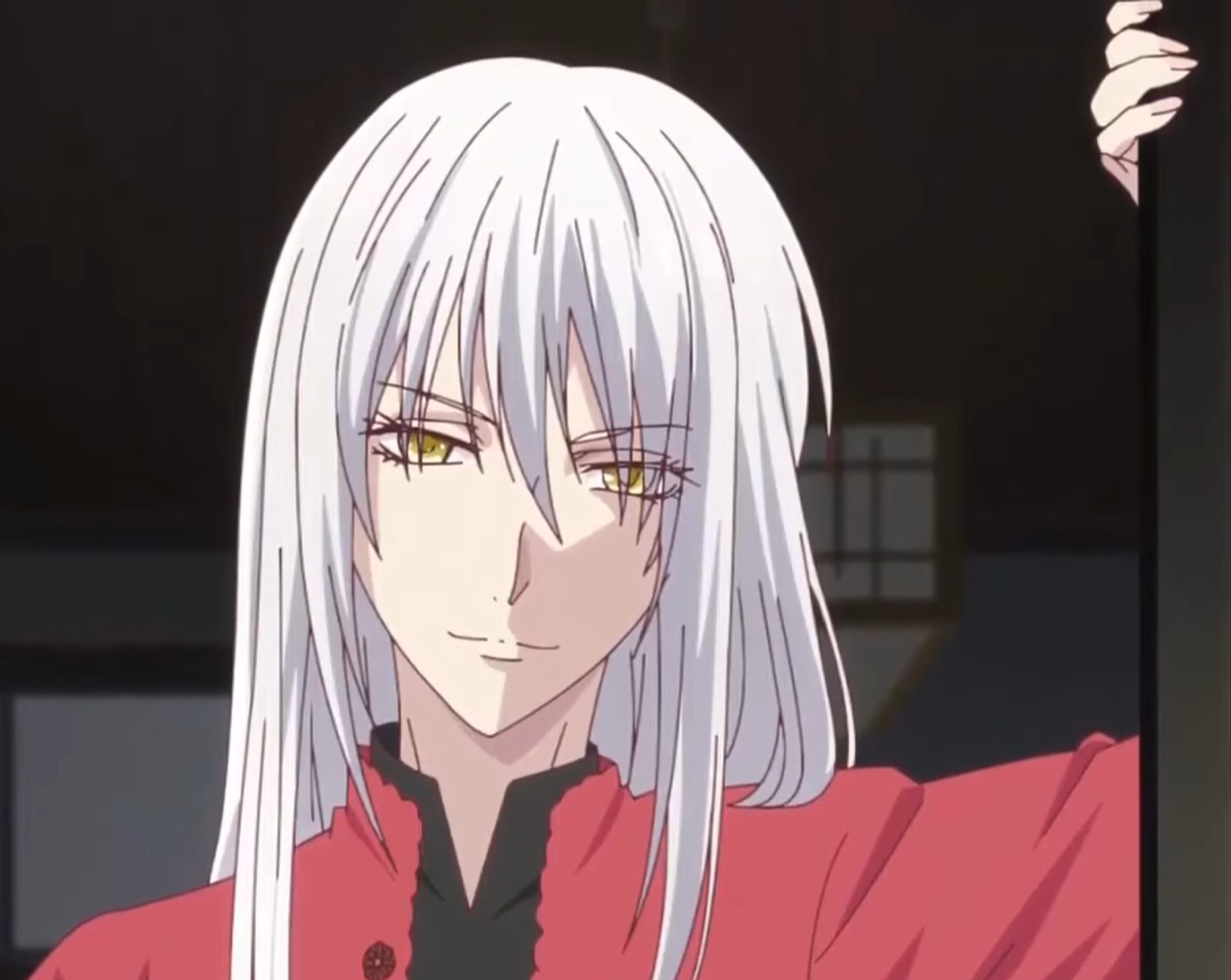 Ayame Sohma is undeniably captivating and audacious from the minute fans of Fruits Basket are introduced to him for the first time, and his presence is impossible to ignore. Even though he is one of the Sohmas whom the Zodiac has cursed, he does not allow this to prevent him from being entirely honest and authentic about who he is. In addition to being Yuki Sohma's elder brother, he also has the same well-known good looks as his younger sibling. On the other hand, in contrast to Yuki, he does not hide his attractiveness from others.
30. Kotaro Katsura – Gintama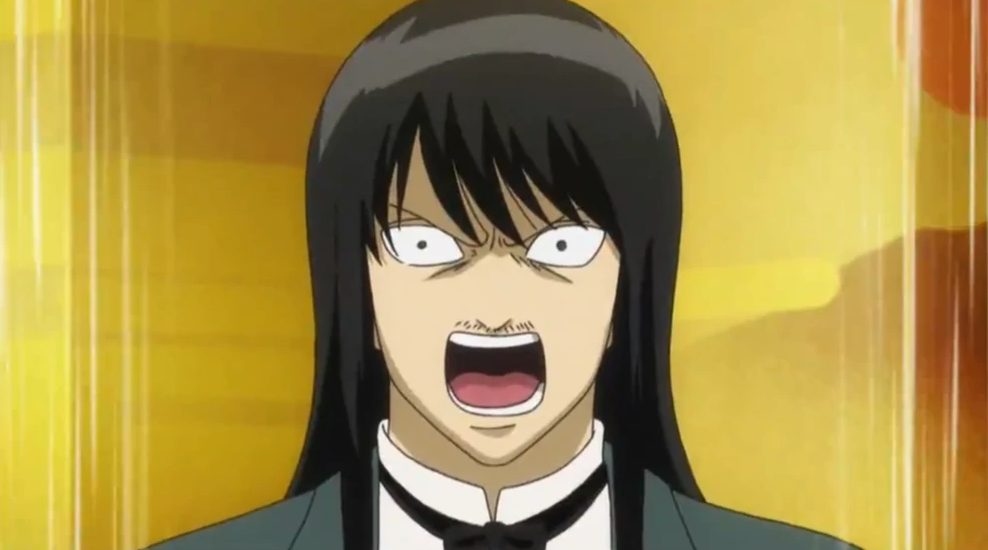 Katsura Kotaro is a character in the Gintama manga series, considered one of the most beautiful men, playing a role closely related to the main storyline. Katsura is a loyal person, he has always been a trusted friend of Gintoki. Readers can easily recognize Katsura with long silky black hair, a beautiful face like a girl, a well-proportioned body, and a traditional Japanese samurai costume. He often wanders around Edo with his pet, Elizabeth chan.
31. Silvers Rayleigh – One Piece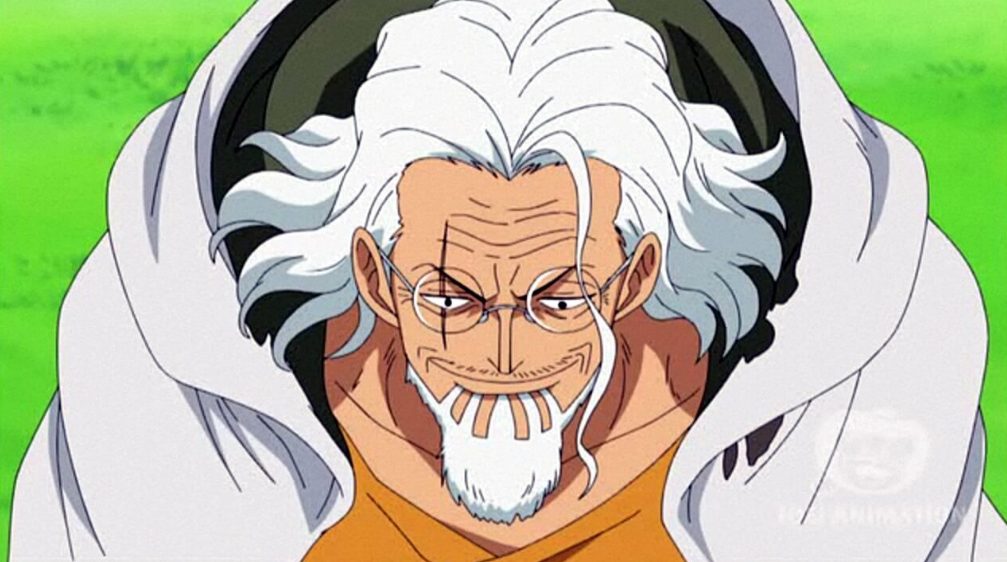 Silvers Rayleigh, commonly known as the Dark King, was once the Vice-Captain of the Roger Pirates, sometimes referred to as "The Pirate King's Right Hand." After Gold Roger's death, the crew disbanded, and he worked as a boat cleaner in the Sabaody Archipelago. Rayleigh was also the one who trained Luffy for two years time skip. He is also the husband of Shakuyaku. In his youth, Rayleigh had shorter, blonde hair with less beard under his chin. Gradually when his hair turned gray, he grew it longer.
32. Monkey D. Dragon – One Piece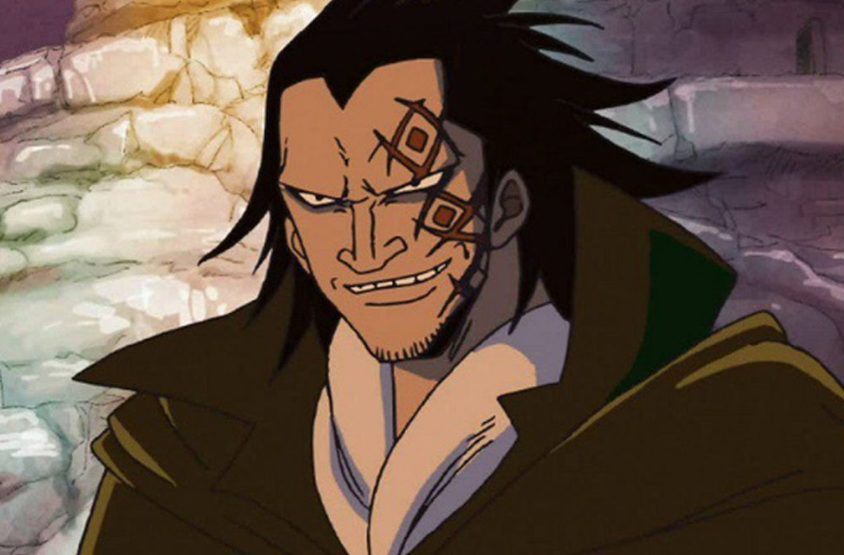 Monkey D. Dragon is the father of Monkey D. Luffy and the son of Monkey D. Garp. He is the leader of the rebellion against the world government. Because of his rare appearance, Dragon's personality is still a mystery. Dragon has a strong love for freedom and belief in fate, perhaps typical of people with the letter D in their name. Unlike other family members, Dragon often appears cold and dangerous.
33. Kaidou – One Piece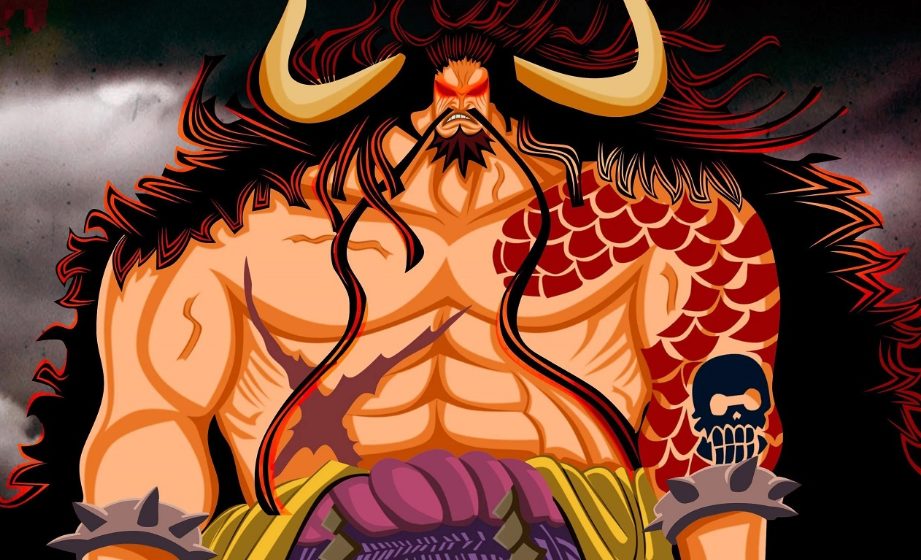 Kaidou is the leader of the Beasts Pirates. At the moment, Kaido is the most wanted character alive. His bounty is 4,611,100,000 beli, second only to two legendary pirate kings, Gol D.Roger and Whitebeard. When he first joined the pirate world, Kaido was an apprentice pirate on the ship of the infamous Rock Pirates. After Roger and Garp defeated Rock, Kaido formed his pirate crew. Kaido is ruthless and does not hold back against his enemies, even children.
34. Kuroh Yatogami – K Project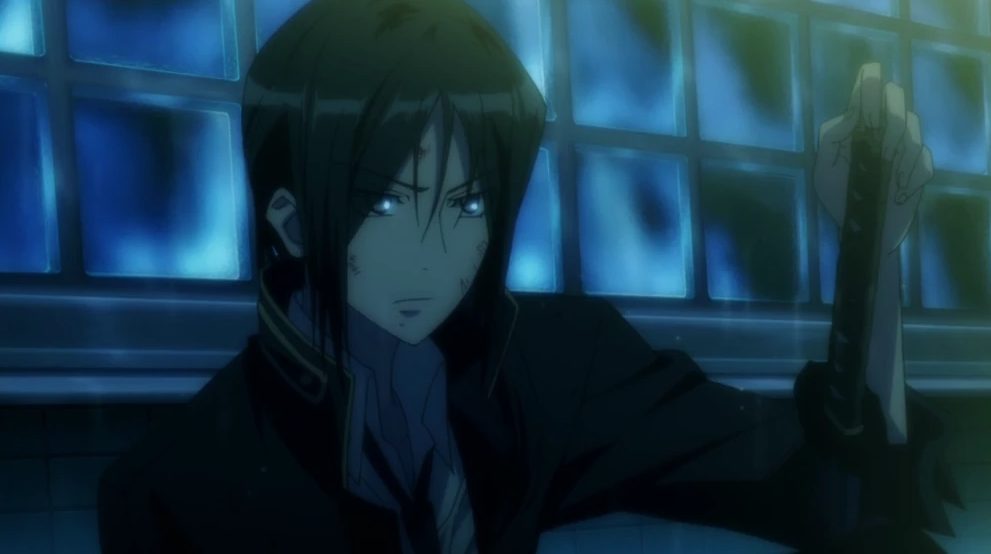 Kuroh Yatogami is a young guy who is quite serious and driven, yet he also has his moments. He has long, dark hair that hangs on the left side of his face, except for a few strands that have fallen over his left eye and are swept to the right side. He is attractive. Kuroh looks challenging at first sight since one would consider him no-nonsense simply by staring him straight in the eye; yet, when you delve deeper into what meets the eye, you will discover that Kuroh is not as tough as he first seems to be.
35. Alto Saotome – Macross Frontier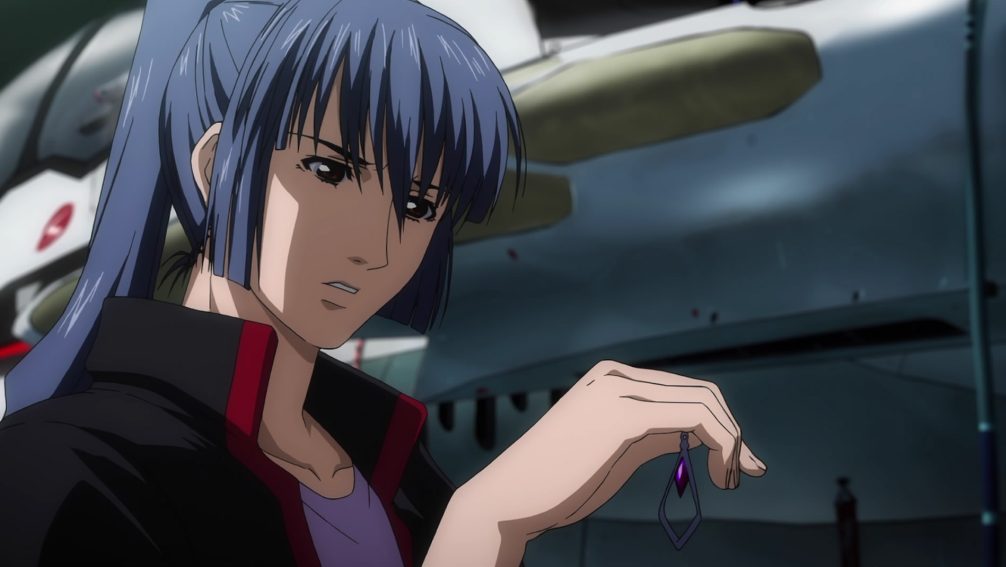 Alto Saotome, a Mihoshi Academy high school student who has previously worked as a Kabuki actor on the side, has always wanted to be a commercial pilot. His feminine look is often made fun of by his coworkers, giving him the moniker "Hime-sama" or "Princess." Alto, who has lived his whole life in space colonies, merely wants to realize his ambition of becoming an actual pilot and leave the low artificial gravity.
36. Atsushi Murasakibara – Kuroku's Basketball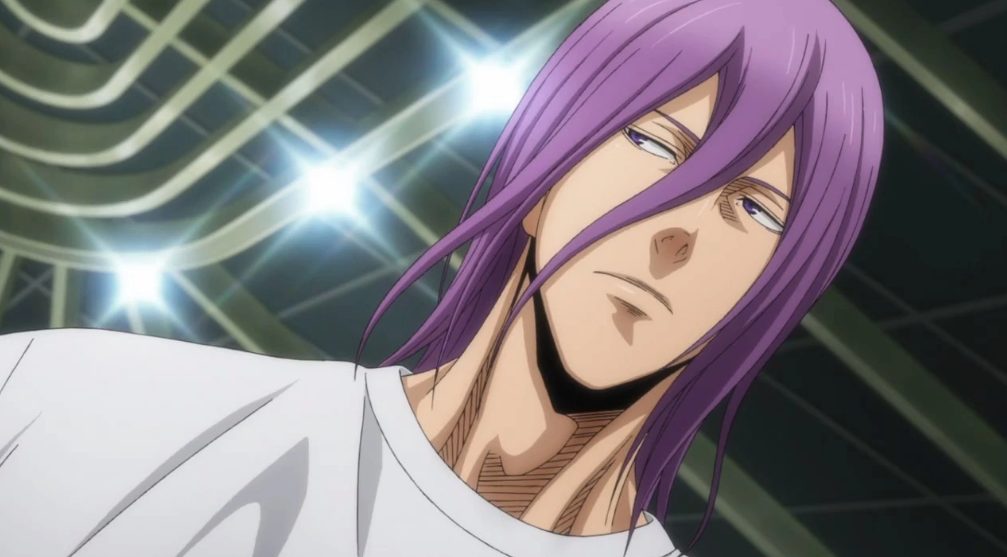 For his age, Atsushi Murasakibara is very tall. He is one of the tallest characters in the series, standing even higher than Papa Mbaye Siki. Contrary to what you may expect based on appearance, he has violet eyes and shoulder-length purple hair that touches his back. Murasakibara has extremely clumpy behavior. He makes jokes when things Atsushi Murasakibara – Kuroku's Basketball is serious, which is not always appreciated, but it does provide some humor during these critical moments in matches.
37. Yu Kanda – D. Grey-Man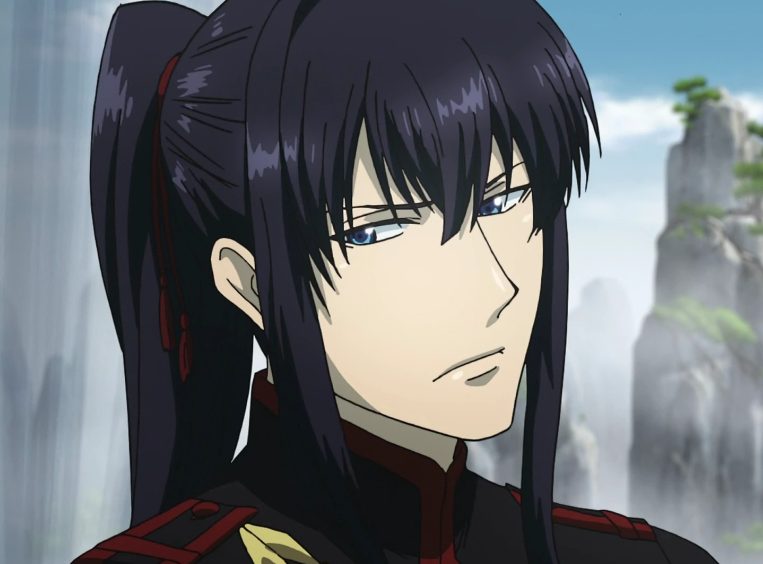 Yu Kanda is a young Japanese guy with long black hair that he ties in a ponytail. His head is covered with two medium-length dark brown or blue hair strands. Kanda is an attractive young man. Kanda is a callous, stoic, and arrogant individual who has little respect for others in his immediate vicinity, even other Exorcists. If it means he can get ahead quicker, he is often prepared to abandon anybody, friend or foe alike, for in his mind, they are all nothing more than throwaway pieces.
38. Edward Elric – Fullmetal Alchemist: Brotherhood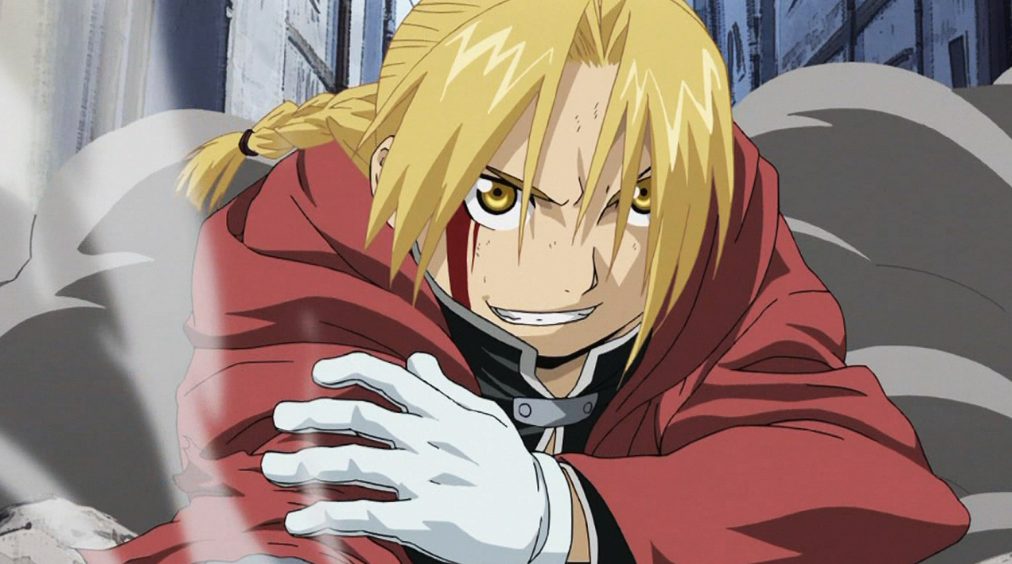 At the start of the series, Edward Elric is young for his age. He tries to seem taller by keeping his golden-blond hair long and knotted in a braid that runs down to his shoulders, but he is still short. Other times, he wears it loose, with only one strand on each side of his head sticking out like an antenna. Edward first exhibits immature personality qualities like being obstinate and strong-willed, which is not all that different from how we were as kids!
39. Karou Saionji – Gakuen Heaven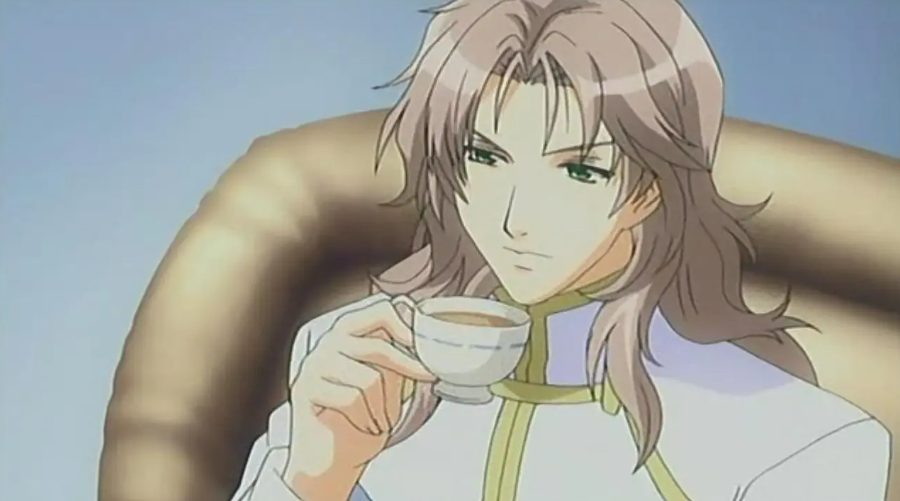 Kaoru Saionji's hair has a light pink hue and is long and flowing; it reaches his shoulders, and his hairline is located in the center of his head. Because of his striking good looks, many of Kaoru's classmates refer to him as "Queen" and have extremely high regard for him because they know his intelligence. However, few students can match up with this intelligence physically, which causes Kaoru to be seen as an intellectual outsider – There is no one else like Kaoru!
40. Kyojuro Rengoku – Demon Slayer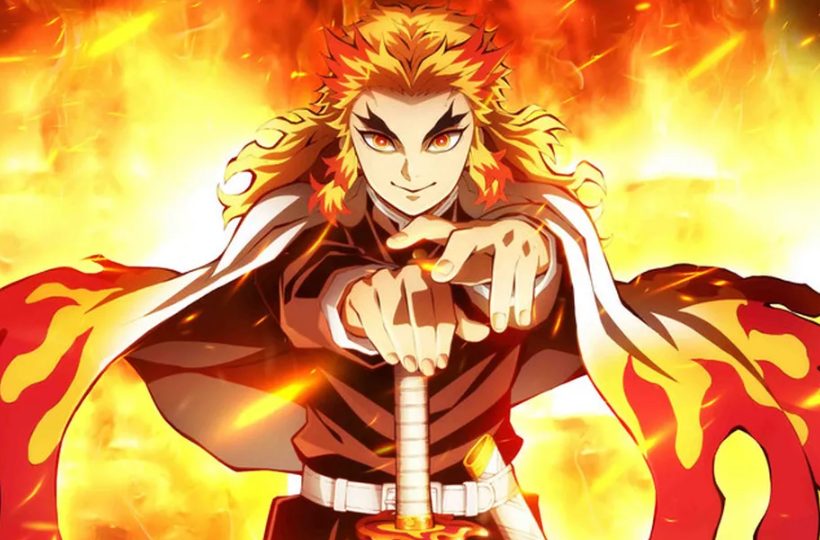 Kyojuro Rengoku is a high-ranking Demon Hunter and holds the position of Flame Hashira of the Demon Slayer. Rengoku is a tall young man with bright blonde hair, red streaks, black eyebrows, and golden eyes. As a Hashira, Kyojuro is very enthusiastic about his duties. Rengoku is a generous, lovable, kind-hearted person who prides himself on his extraordinary technique and swordsmanship resulting from serious training and discipline.
41. Fujiwara No Sai – Hikaru No Go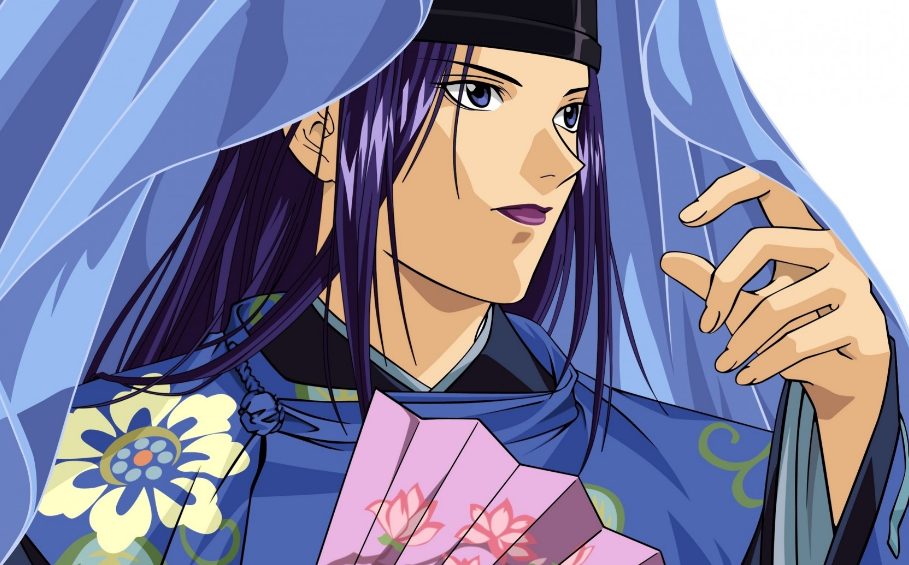 Fujiwara no Sai is a tall and handsome guy with his black-purple hair pulled up in an exquisite ribbon. His sense of style seems to be reminiscent of the Heian era; he dresses in garments similar to those used by samurai lords, including a scarlet kimono worn underneath his white robe and gorgeous deep earrings worn on both ears. He has been misconstrued as feminine by several people!
42. Ren Jinguji – Uta No Prince-Sama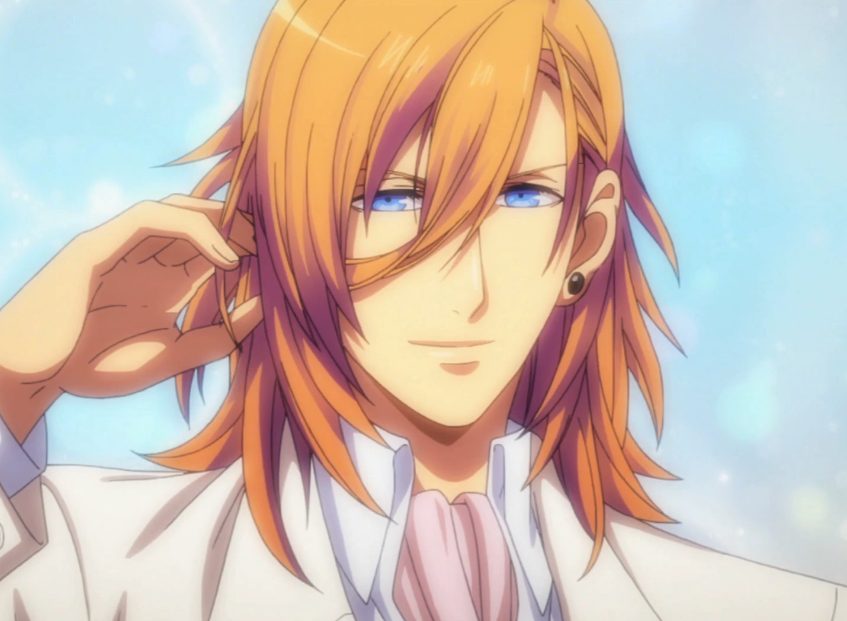 You can tell that Ren Jinguji is a gorgeous man just by looking at him because he never passes up a chance to tease or flirt with other people. He sings with an incredible and calming voice, a gift from nature, and he manages to win the hearts of everyone he performs for. He is a fantastic person who does not take himself too seriously and is always surrounded by groupies.
43. Alucard – Hellsing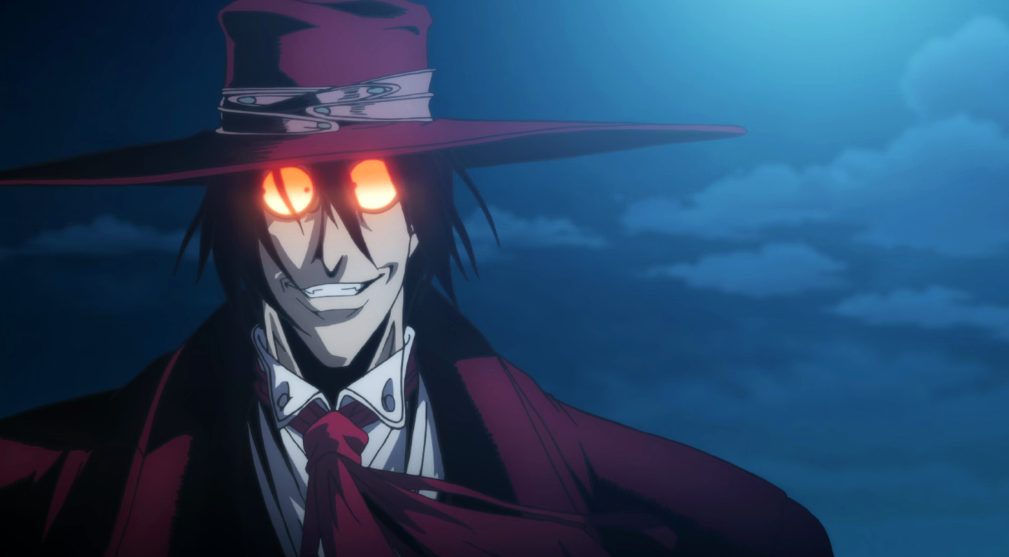 Alucard, a former vampire who turned enemy and battled to keep humanity safe, is the firm leader of an organization responsible for defending the royal queen from evil vampires and zombies. His group is in charge of protecting the queen. Even though he does not like the company of people and is not a typical vampire, he is fighting with humanity for his reasons. The recent haircut Alucard received has sparked a lively discussion among fans.
44. Sartorius – Yu-Gi-Oh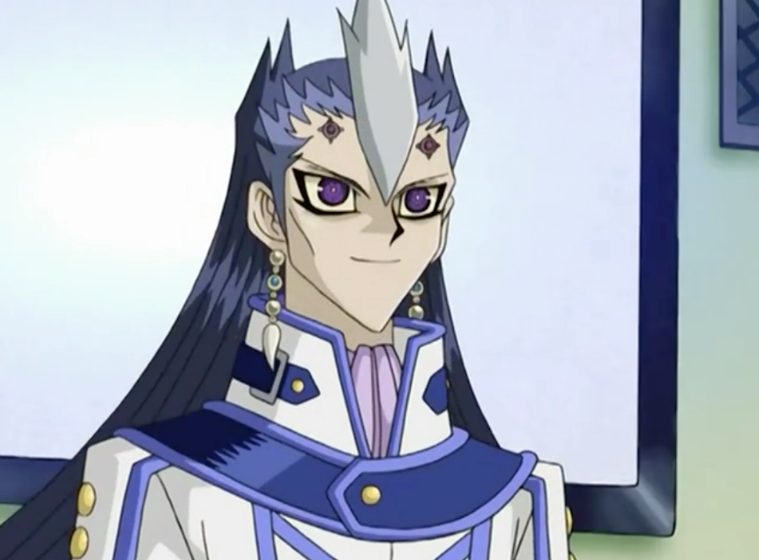 This guy takes delight in being a bad guy around the clock. Our primary foe in the Society of Light arc of Yugioh is Sartorius, who is most often referred to by his Japanese name, Takuma Saio. Later, he decides to give up his life of evil and joins forces with the main character, who is now his ally. It is evident by the look on his face that he does not get much rest because of all the bad things he did before he turned his life around and became promising.
45. Speed-o'-Sound Sonic – One Punch Man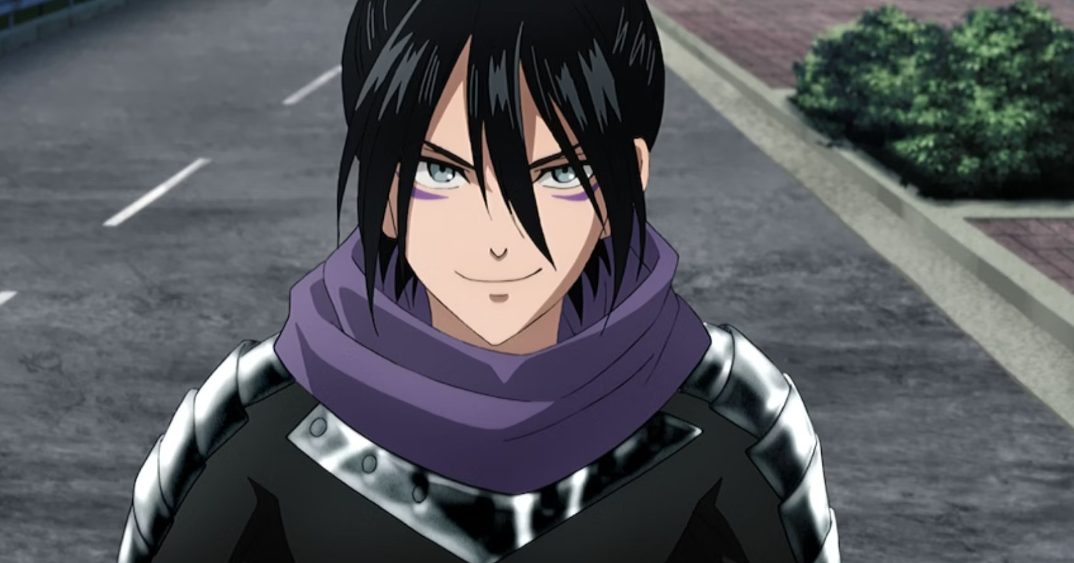 Speed-o'-Sound Sonic, also known as the Modern Ninja, has the most fantastic new hairstyle and is also one of the most remembered supporting characters in video games. He is a ninja who competes to become the quickest man alive. He has a deep-seated desire to improve his running speed to the point where he can sneak up on people without them noticing him.
46. Eren Yeager – Attack On Titan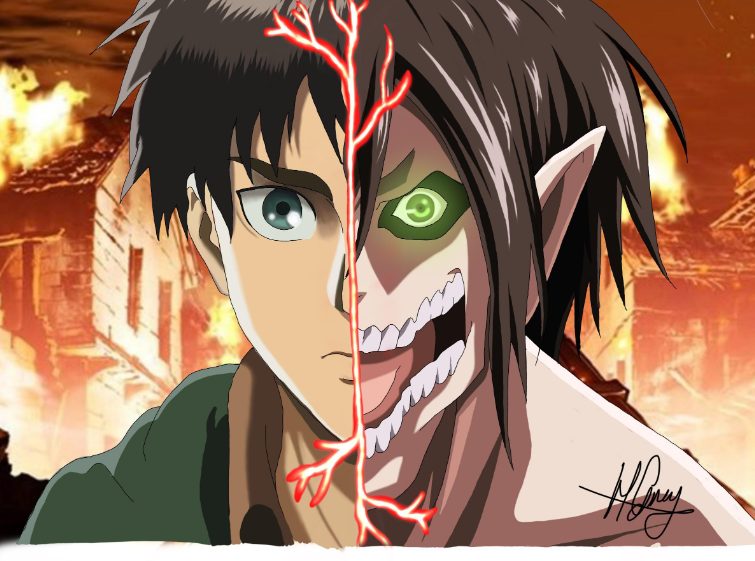 It is impossible to finish the list without including a sexy male from an anime with long hair, like Eren Yeager from Attack on Titan. This guy's hairdo has become so popular that many other guys attempt to imitate it. The sheer amount of anguish in his eyes gives him a threatening appearance. He usually wears his hair in a man bun, but I cannot even begin to describe how gorgeous he seems when he lets his hair down while fighting!
47. Kanzaki Hideri – Blend-S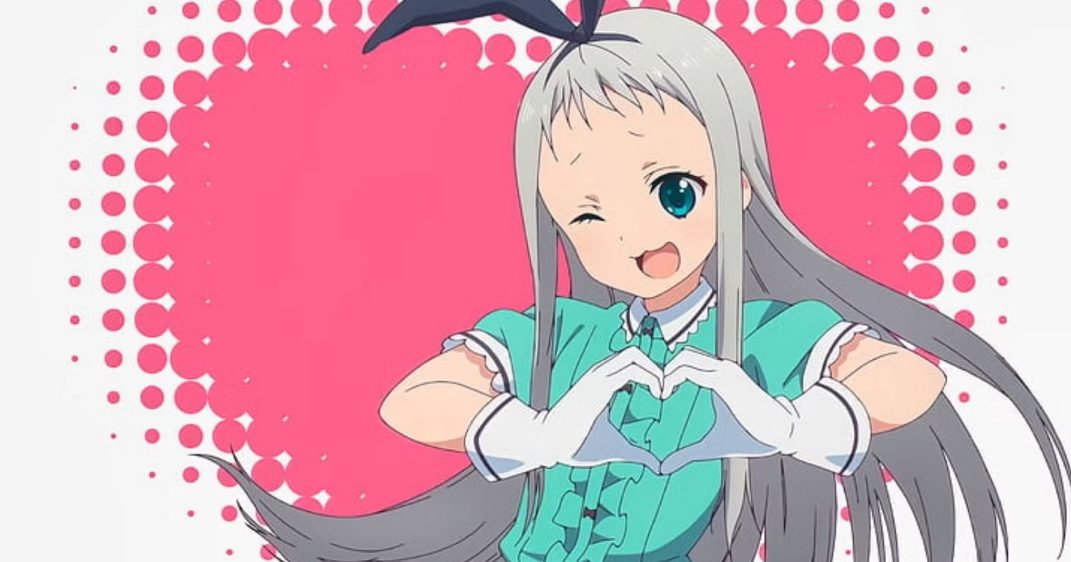 Let me first let you in on a profound and troubling little secret before I tell you about the most adorable girl, Kanzaki Hideri. Please have a seat before I tell you the truth, and the reality is that Kanzaki is a trap; he is a man with exceptionally long white hair who likes to dress up as a lady and cannot get enough of adorable things. In addition, he is obsessed with being cute. He still deserves to be on our list; look at this dashing, attractive dude!
48. Astolfo – Fate Grand Order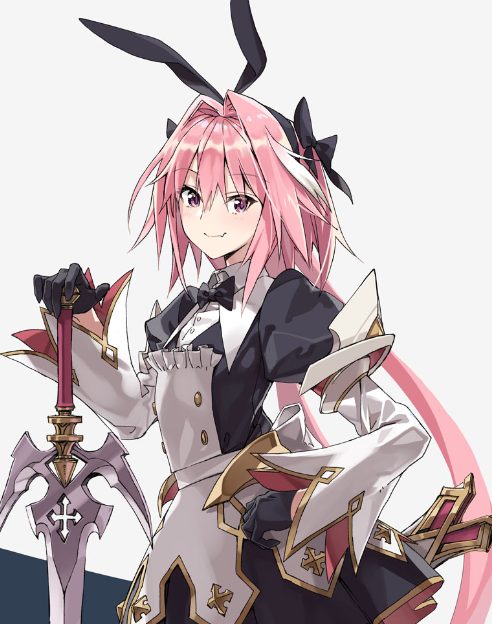 Even though Astolfo seems to be a kind guy at first glance, the monster that lies dormant inside him is ravenous for human flesh and blood. The first reason is that he has long pink hair, which reflects his playful and vibrant nature. The second reason is that he has numerous talents besides appearing adorable, which is the secondary reason for his appearance on this list. The third reason is his cute appearance.
49. Kuga Kyosuke – Prince Of Stride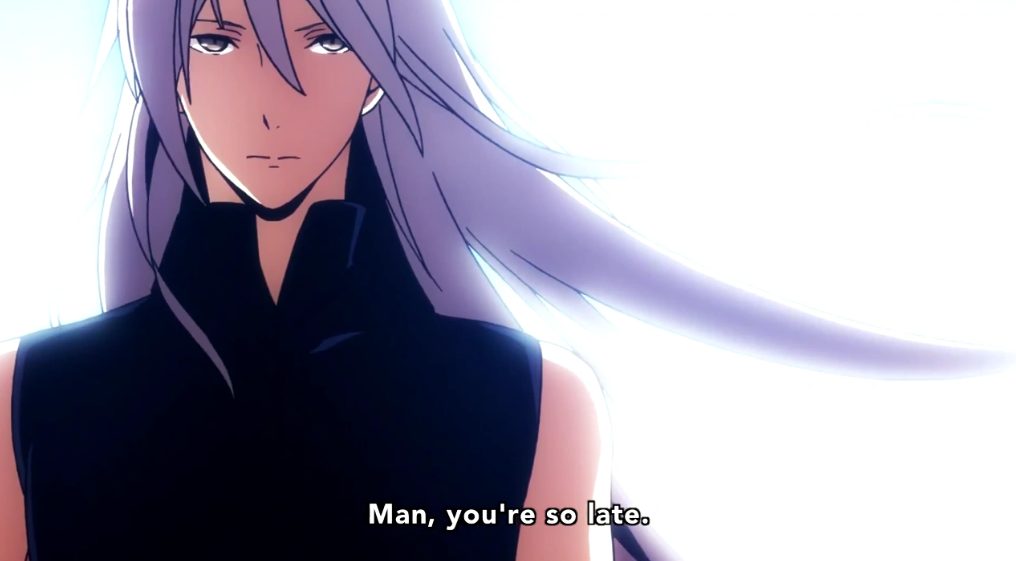 Wouldn't it be nice to be with a guy who only shows you the softer part of his personality? Kuga Kyosuke is known throughout Honan Academy as a troublemaker and an academic failure. On the other hand, he is a lovely guy, but others do not often appreciate that side of him. He enjoys taking on the antagonist role, complete with sinister features and a callous demeanor.
50. Illumi Zoldyck – Hunter x Hunter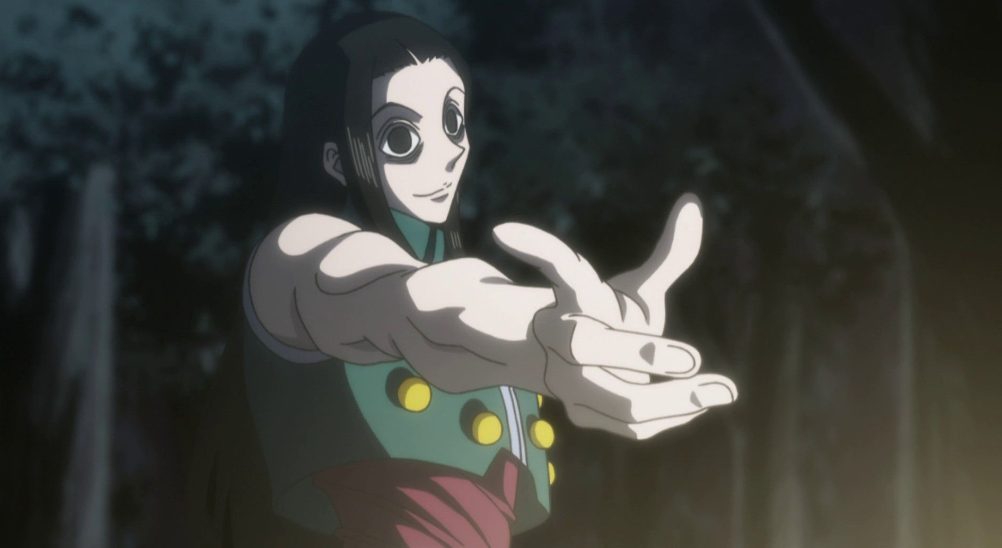 Illumi Zoldyck is Killua's eccentric older brother who is also a Manipulator. His favorite weapon is the needle; with his ability, he quickly changes his appearance, gives powerful thoughts to the victim when he stabs the needle into the enemy's brain and manipulates himself like a puppet. Illumi is an accomplished assassin, someone with a cool head and mechanical work, making him a character everyone would fear after Zeno and Silva. Illumi has a rather expressionless face like a mask, large black eyes, and characteristic long black hair that falls her back.