What do you usually do in the Christmas season? Besides decorating the tree, do you fancy spending a night out to bright and beautiful Christmas light displays? This can really enhance and merry your holiday.
These displays are usually decorated with flameless candles lights or led lights with different shapes and patterns, string up the lights in order to provide people with the best seasonal delights. In this article, I have listed the best 30 Christmas light displays throughout America that you shouldn't miss. Check it out!
Top 30 Christmas Light Displays in America
BLORA nature in lights, Texas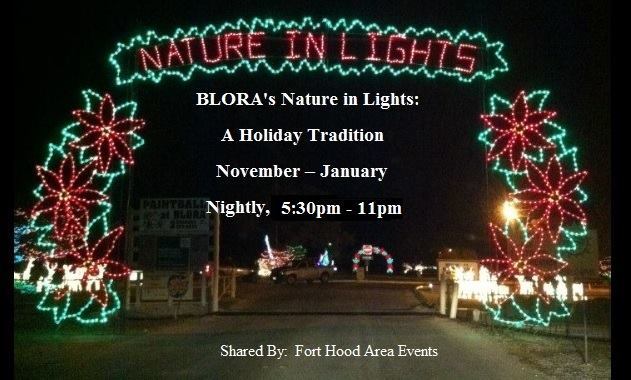 November 11 through Jan 8
Nightly, 5:30- 11 pm
Enjoy the drive through over five and a half miles of holiday-inspired scenes. Like magic, BLORA is once again transformed into a winter wonderland for all to enjoy: kids and kids at heart.
The Belton Lake and Outdoor Recreation Area's (BLORA) nature in lights display is located on 7999 Sparta Road, Fort Hood, near Belton. The open time starts in November and will last until January. If you want to see the first ones who can see the Christmas displays, then come here. You can check if they have other events such as camping. mountain biking, fishing, running, cycling, free outdoor movies, half marathon fundraisers, or other things. It is, for sure, and an enjoyable place to enjoy your Christmas season. Load up your car with friends and family, and have fun!
Gate Fees:
Car, Mini-van & Pick-up – $15
Limos, RV & 15 – Passenger Van – $30
24 – Passenger Van – $50
47 – Passenger Van or Larger Bus – $75
Nightly – Open to the public and during the
Thanksgiving and Christmas Holidays – 254-287-2523
Mon – Wed, receive the 9th edition Nature in Lights Ornament, while suplies last.
Restroom facilities are outlined in green lights for easy recognition
Cycle Night
Enjoy the lights by Motorcycle 4 November 2016
6 p.m. for all rides
Full trail of Lights

Enter the park at the main Cottage Road entrance

$3 per motorcycle
Poor weather make-up date, 5 Nov
Spoke Night
Enjoy the lights by Bicycles 9 January 2017
6 p.m. for all rides
Partial trail of Lights

Enter the park at Liberty Hill Road park entrance

$3 per adult
$2 per children 12 and under
Poor weather make-up date, 10 Jan
Stop by Santa's Village
Take a good view by walking on your Shoes
Nov 17 – Dec 11, Thurs – Sun
Dec 15 – Dec 24, Nightly
5:30 – 11pm
Located in Live Oak Pavilion, part way through the park, featuring:
Christmas Café
Homemade Cookies
Hot Chocolate and More
Seasonal Crafts & Wares
Photos with Santa
Karaoke
Fill out our survey for your chance to win $50 gift card. Win it for yourself or give it as a gift to someone else. Gift Certificate will be drawn in time for Christmas delivery. Nov 13 – Dec 19, Drawing Held Dec 20
One survey per Family.
Hop on the train at Santa's Depot
This is a weather pending attraction. Rain, lightning or any severe weather will require closure.
Time: 5:30 – 11 p.m.
Located in the parking lot of the marina cove, for a special trail of lights not seen by vehicular traffic!
Nov 17 – Dec 11, Thurs – Sun
Dec 15 – Dec 26, Nightly
$5 per adult or $3 per child ages 11 and under
(lap children ride free)
Concessions under the stars
Glow in the dark toys
Holiday cartoons, weather pemitting

Nov 19 and 26
Dec 3, 10, 17 and 24

Pony Rides, $5

Program info and weather related status, call 254-287-2523.
Open Thanksgiving and Christmas
Directions to BLORA

For the second season – Expanded gate fee system with two additional entry lanes of traffic for a quicker start to see the lights
from Fort Hood:
Clear Creek Road or Hood Road to Old Ironsides Avenue
Turn right on to Old Ironsides Avenue
Turn left on to Martin Drive/East Range Road
Turn right on to North Nolan Road, go 9 miles
Turn left on Cottage Road
from Killeen/Copperas Cove:
Hwy 190 to WS Young north to Rancier Avenue
Turn right on to Rancier Avenue/Hwy 439
Turn left on Sparta Road
Turn right on Cottage Road
from Temple/Belton:
Interstate 35 exit Hwy West
Exit Loop 121 North
Turn left to Sparta Road
Turn right to Cottage Road
Theodore, Alabama
Here are 3 million lights, 15 Christmas scenes, and more than 1000 set pieces displayed at Bellingrath Gardens. This is a 65-acre estate home and garden which welcomes visitors during the year. From the end of November to December, this place promises to host a variety of events to entertain people. The admission is $16/ adult.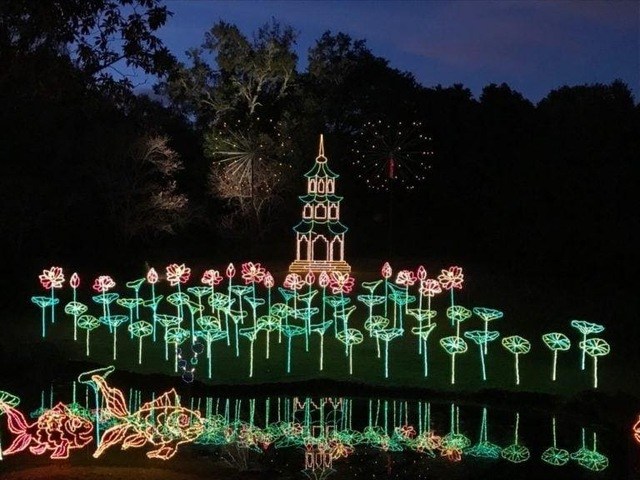 Bellingrath Gardens and Home
Hot Springs National Park, Arkansas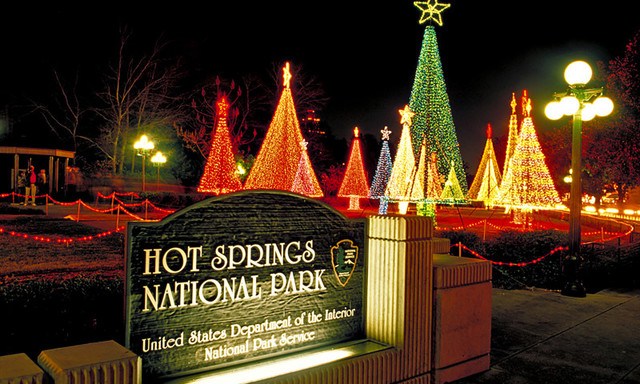 Coming here, you will have the chance to explore the Garvan Woodland Gardens in their light events. You can grab a cup of hot chocolate and enjoy the appealing estate. When you take a walk, you will see a massive koi fish, an ice palace, and much more.
Glendale, Arizona
Glendale is the right place to help you live in the holiday spirit. Making the trip to the downtown, you will be able to see the hugest free light display. Besides, you can taste yummy food, watch great performances, and take a lot of beautiful photos with Santa Claus. The display will be there until mid-January. What can you ask for more?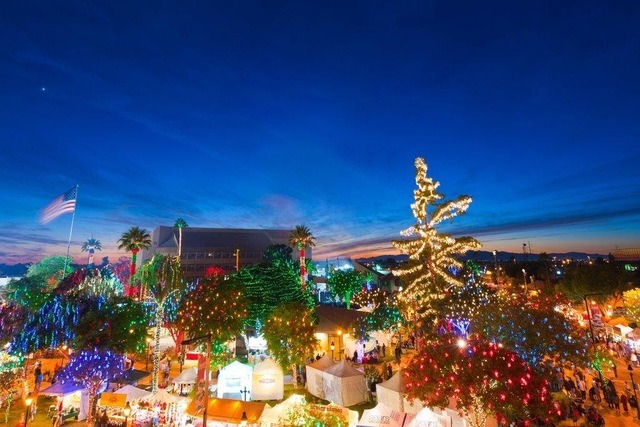 Riverside, California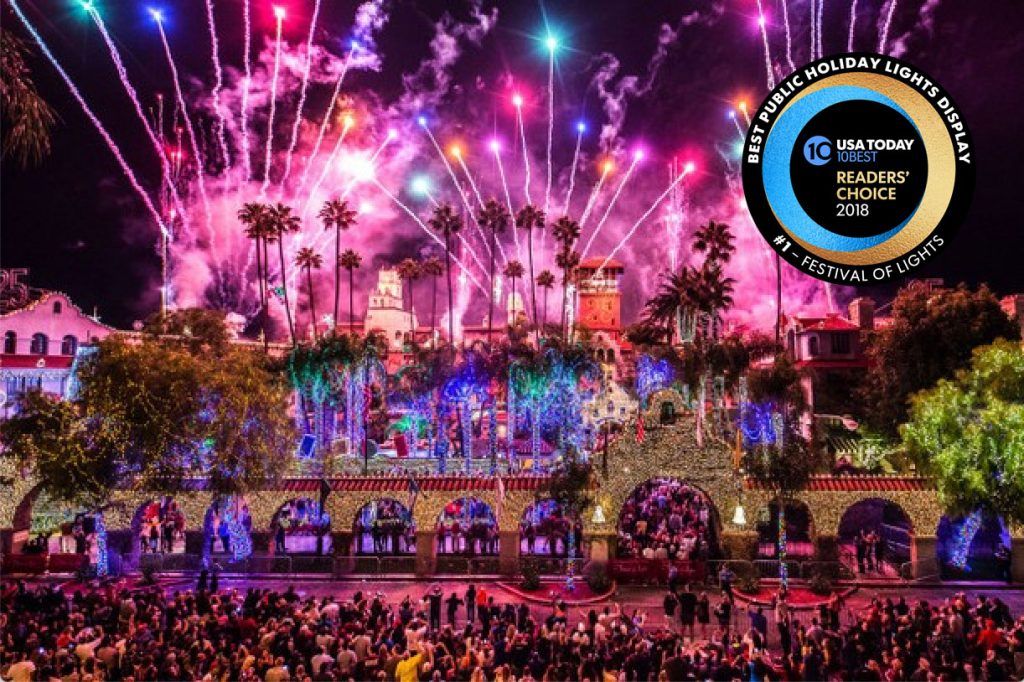 The Festival of Lights is often organized at Riverside's Mission Inn Hotel. In this festival, the decoration is well-taken care of. There are around 4 million lights, a giant human-made mistletoe, and a lot of animated figures. As usual, they offer the confectionery all in the six weeks of the holiday celebration. This is considered one of the best festivals in America.
Denver, Colorado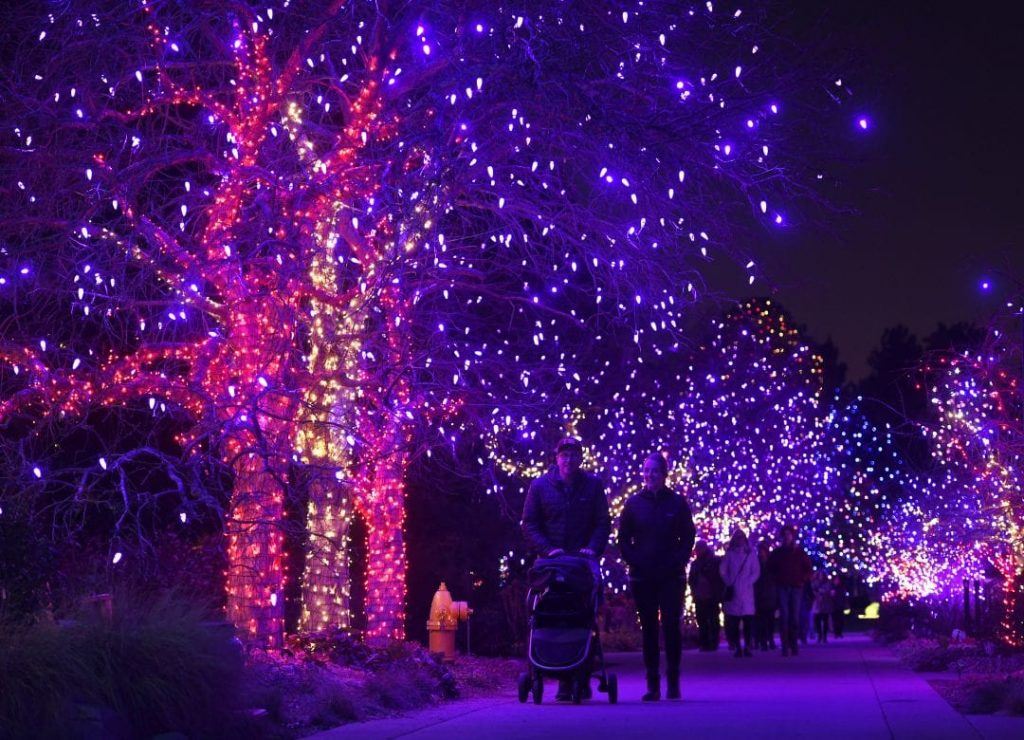 Even though the nearby have many mountains towns that feature beautiful holiday displays, you can not miss the Denver Zoo's Lights event. The Zoo is 80 acres in large. LED animal sculptures will illuminate all. You will fall in love with the creativity of these designs. The admission is 15$ per person. With this purchase, you can enjoy the choirs, lights, the Santa visit, and so on.
Chicago, Illinois
When you come to Chicago in the Christmas season, you can see lovely displays everywhere. It can be at the Christkindlemarket or Winter Wonderfest. However, the best scene is definitely at Lincoln Park Zoo Lights. They cover the Zoo with about 2.5 million lights. The design can attract both children and adults. You can actually sense the magical feel in the air. What included in the ticket is a ride on the carousel, the light maze, and Santa's visit, etc.
New Haven, Connecticut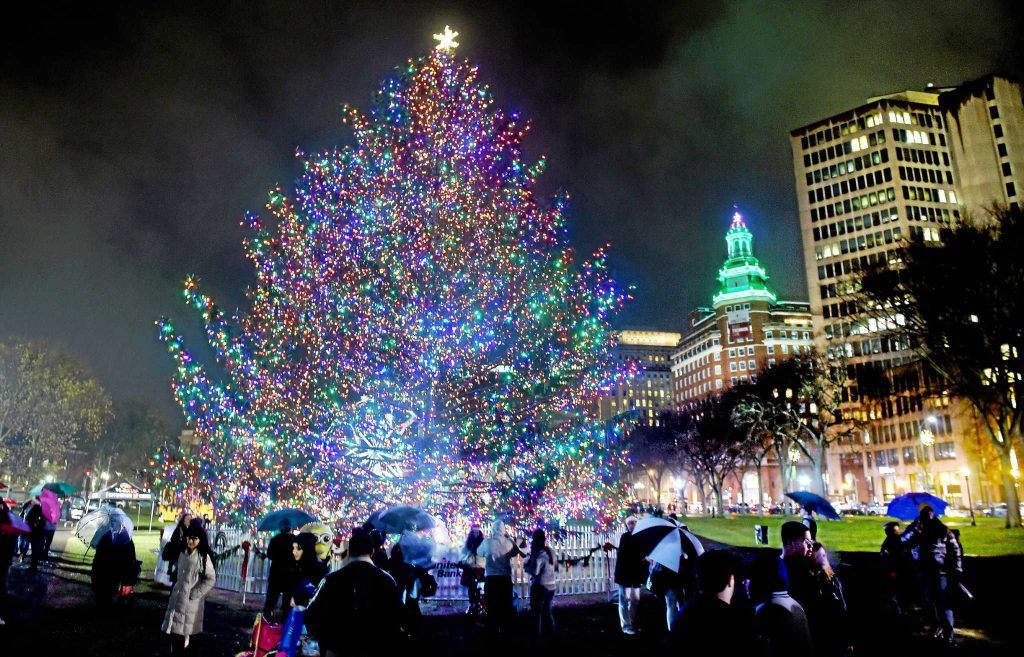 The Lighthouse Point Park in New Haven will host a Fantasy of Lights Festival from the end of November to New Year's. In this festival, motorists can drive along more than 1 mile of wonderful 1000 lights. They shape them into 60 animated displays. The admission is counted per vehicle, around 10$. Later on, this money will be donated to the Goodwill of Southern New England.
Santa Claus, Indiana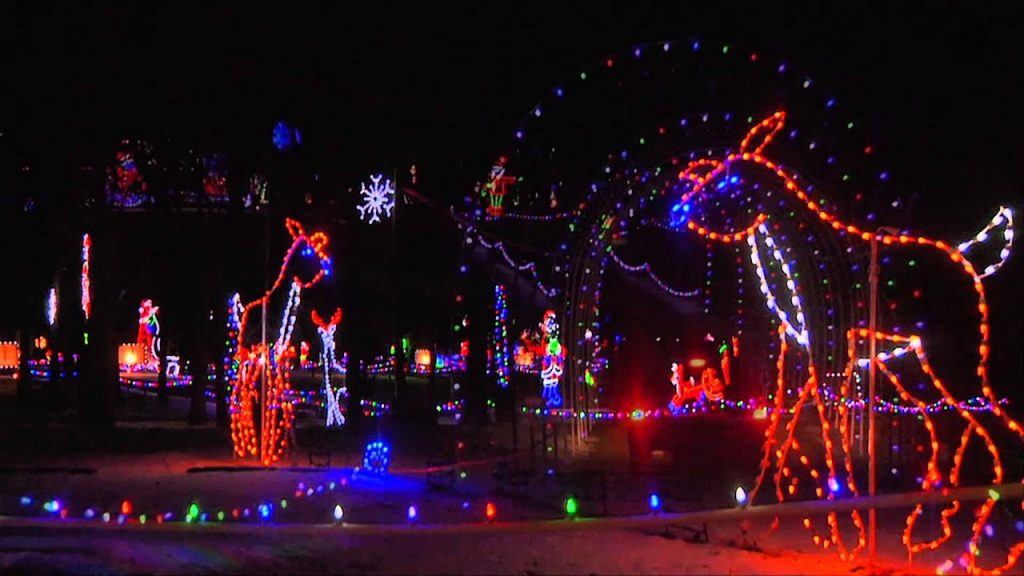 Isn't it evident through the name? In the Christmas season, you will see the decoration of Santa Claus everywhere, but why is this more special? They offer 1.2 miles of Christmas lights. Along with this, the story about Rudolph will be told through the shining lights. You can immerse yourself in the environment of the Santa Land at the Lake Rudolph Campground.
Altoona, Iowa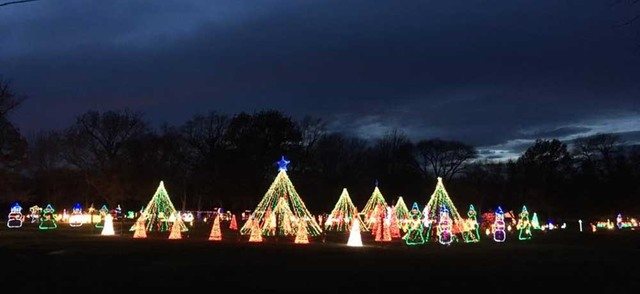 In Adventureland Resorts, they set up the Jolly Holiday Lights with a display of about 110 dazzling light. They are located all along 2.5 miles, which you can see when you drive through. The admission money will be funded to Make-A-Wish Iowa. This is a very meaningful charity event. Christmas is the warm season. What about doing charity and have a memorable time with your family?
Atlanta, Georgia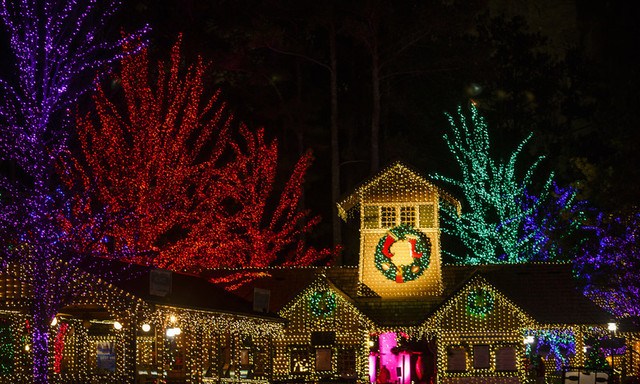 There are different things you can enjoy here. The Atlanta Botanical Garden can be quite impressive with the model trains and light tunnels. Around the Atlantic Station, there are holiday lights and festivities.
In general, you can do plenty of things anytime in December, such as German shop sweets at the Christkindl Markt, visit Santa's cottage or skate on the Southeast's largest ice rink.
Lewiston, Idaho
In the Lewiston downtown, you can see glitters in the snow. In Locomotive Park, the tunnels, trees, or gingerbread homes are lighted up with vibrant lights. This will last until the week after New Year's. If you bring your children here, they can sit around the fireplace, or on the lap of Santa and see the lights simultaneously.
Natchitoches, Louisiana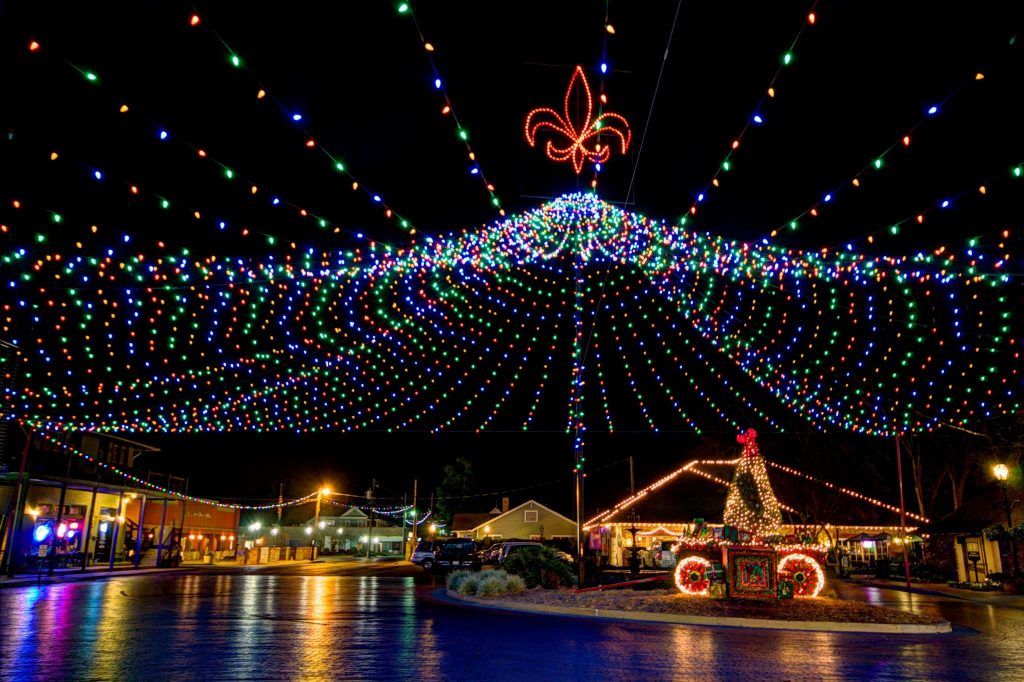 If you want to see fireworks, come to Natchitoches. They are lightened every Saturday in December. The holiday set pieces and vibrant lights are set all along the Cane River. On 7 December, the Christmas Festival will take place with live entertainment, food vendors, and crafts. The admission is only 8$ per person.
Baltimore, Maryland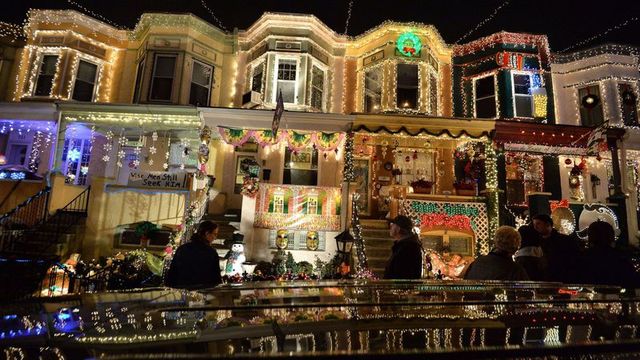 Baltimore has a lot of magical figures at the Miracle on the 34th street. Every activity will start in late November. It feels like people here deck out of their house and mingle in the holiday spirit. The displays are very diverse. Some look classic such as nutcrackers or candy canes. Some others present the city's pride by choosing some local icons like Chesapeake crabs.
Jones Park, Mississippi
In Jones Park, they hold the Coastal Mississippi festival, which might offer some holiday movies. People come and see more than 1.5 million lights strung on the "dancing street." There are the light tunnels, train rides, or Santa's Big Wheel. A lot of beautiful images will be shown around too.
Kansas City, Missouri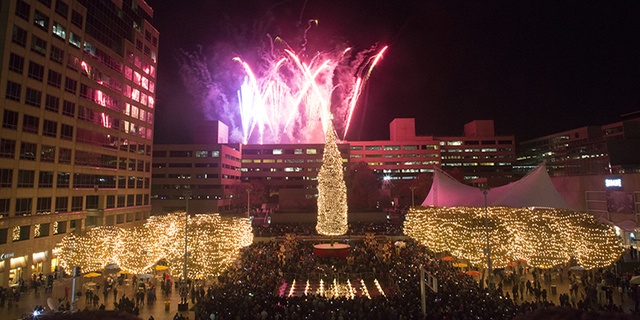 A wide range of activities can be held in Kansas City. This place is actually very famous for having impressive holiday light displays. From the shopping center to the park, all will be filled with cute decorations and activity. A must-see event is at Union Station 's Grand Hall. The train will run and bring loads of Christmas spirit, like reindeer, Santa, elves, etc.
Boothbay, Maine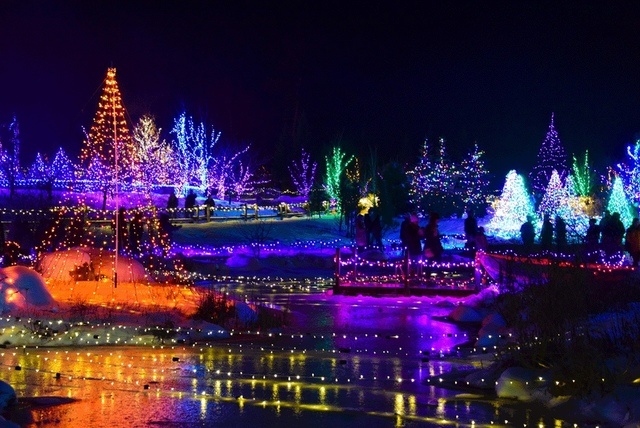 You can't skip the Coastal Maine Botanical Garden out of the list of best light displays. In the Christmas season, this regular botanical garden will be transformed into a bright and attractive place. They also encourage the residents and businesses to decorate nicely to join a contest. For sure, Boothbay is a city that can offer you many magical light memories.
New York, New York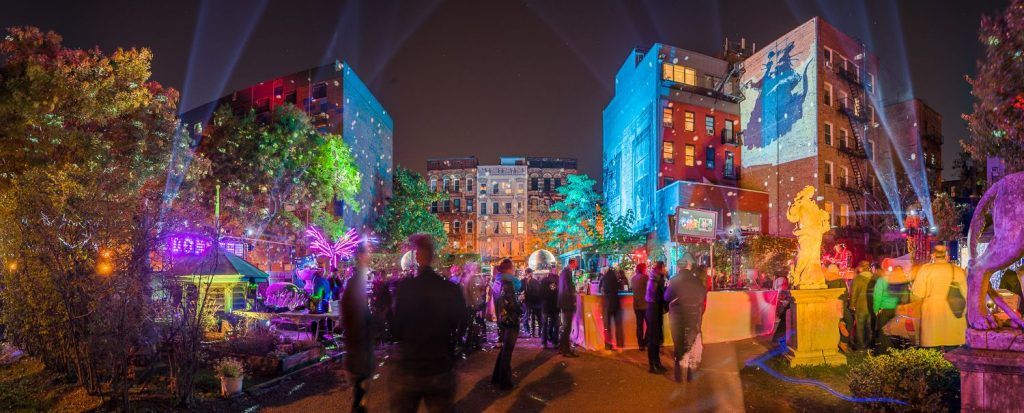 The marvelous things about New York on holiday season are the light shows. There are two best attractive shows, namely "Lights on the lake" and "Holiday Lights at the Bronx Zoo." The first one features the fantasy forest and diverse animated scenes. The second show is full of animal lanterns and colorful designs with LED technology. You won't regret your time here.
Lincoln Park, North Dakota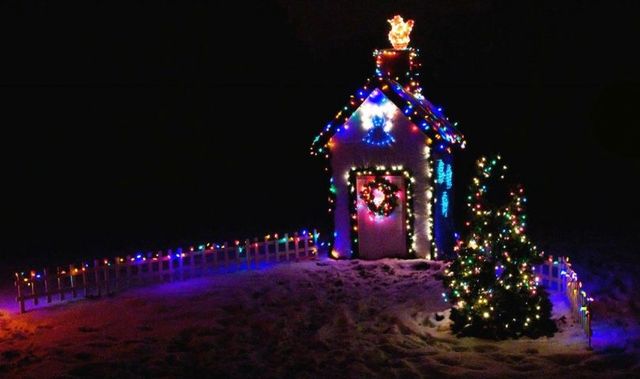 The local organizations and businesses sponsor the light displays at Lion's Christmas in Lincoln Park. You can drive through the loop to see all the exhibits. It will be open until late December.
Clifton, Ohio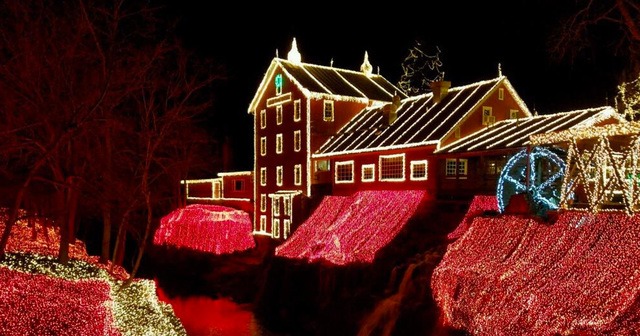 In Clifton Mill, they use more than 4 million lights to cover it. This decoration brings a beautiful traditional look for the mill. The primary colors used here are red and white. The mill is quite outstanding with a sparkle "waterfall." You will also see a miniature village, a vintage toy collection, a Santa Claus museum, etc.
Bernville, Pennsylvania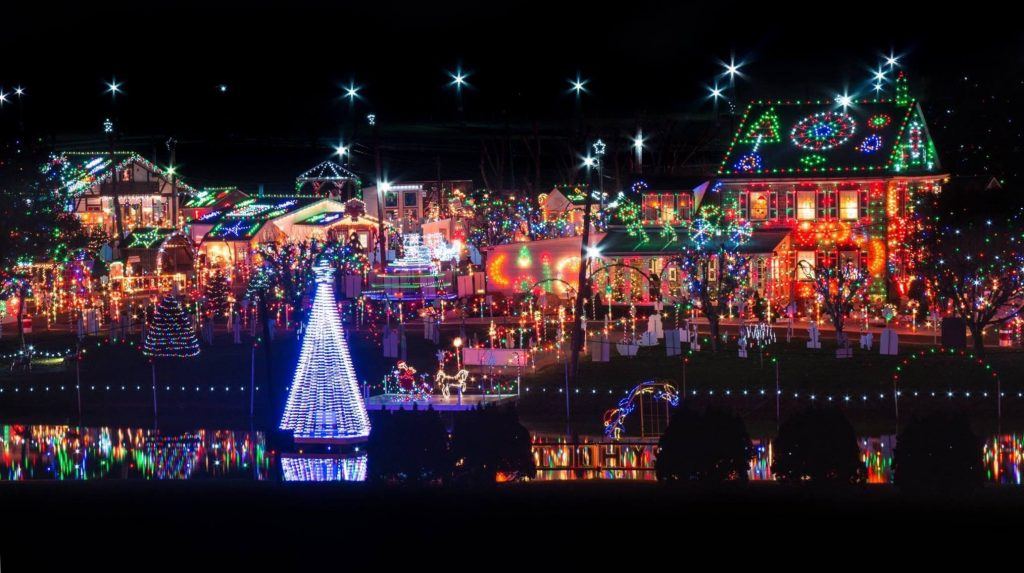 Get your car and drive to Koziar's Christmas market; your eyes will be fed with bright and twinkling lights. More than 1 million lights will be stung on the entire village. You can drive around, admire the light displays, listen to Christmas music, taste some food, and much more. There is a Christmas post office in case you or your kids want to write a letter to Santa.
Portland, Oregon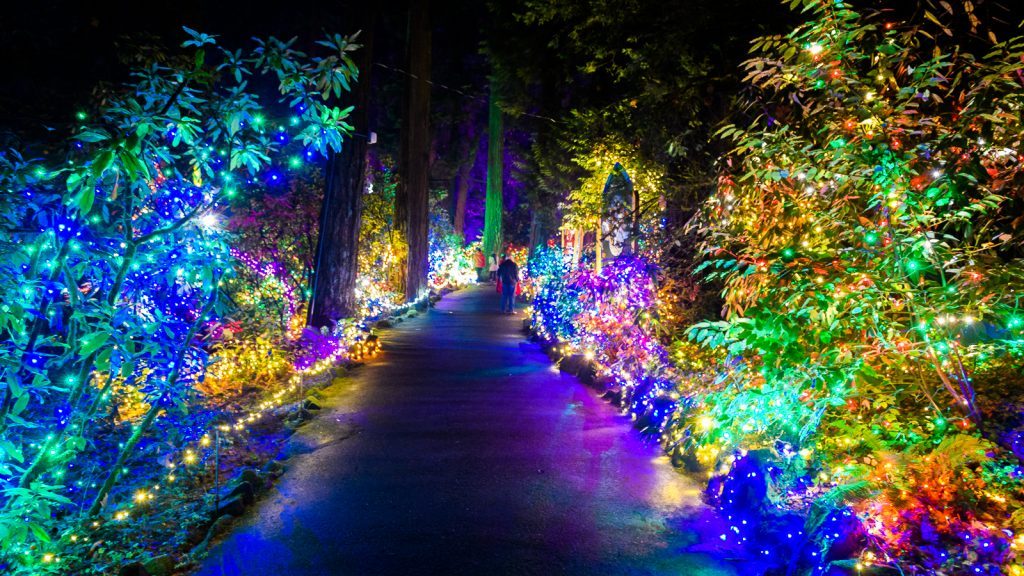 More than 1.5 million lights in the shape of tunnels, animated animals will be displayed here. Don't forget to join the annual Zoo light Festival. The ticket for children is 15 and $ 20$ for adults. You can ride the train, watch the animals, etc.
Salt Lake City, Utah

Coming to Salt Lake City, you can not miss the Temple Square. This is the most attractive place here. The lights here are decorated to reflect in the fountain and snow. Here, you can enjoy excellent music performances or paper lanterns, which promotes "peace," etc. All will be covered in more than 70,00 LED lights in red.
Austin, Texas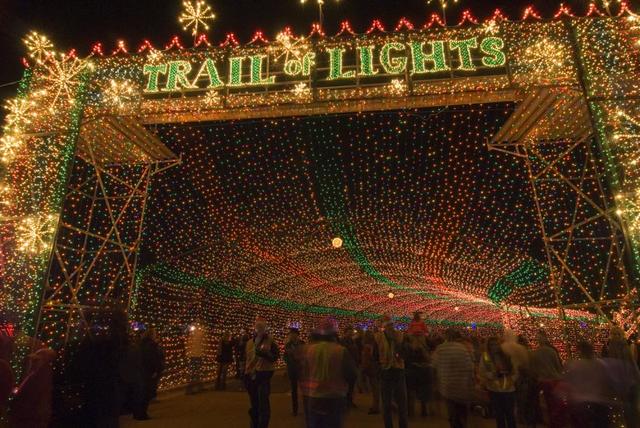 Austin's Zilker Park comes with the biggest human-made Christmas tree. The Trail of Lights features 2 million lights and more than 40 unique displays. No admission is needed on 10- 12 December and 15-18 December.
South Royalton, Vermont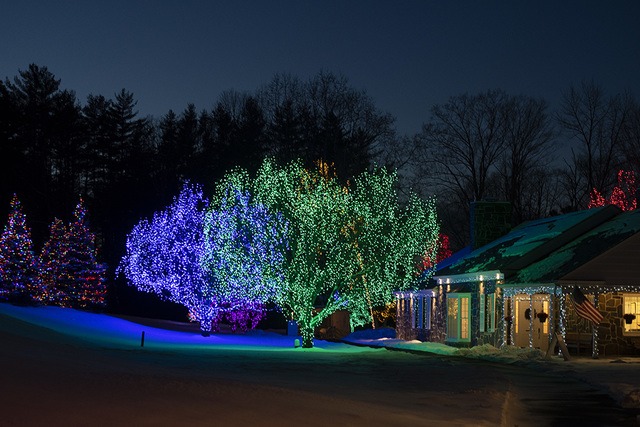 In South Royalton, they don't set up large-scale light displays. However, the birthplace od Mormonism is illuminated with lights covering the trees and other LED archways. In the center of the city, there is a festival of musical performance organized near the church one night before Christmas Eve.
St. Augustine, Florida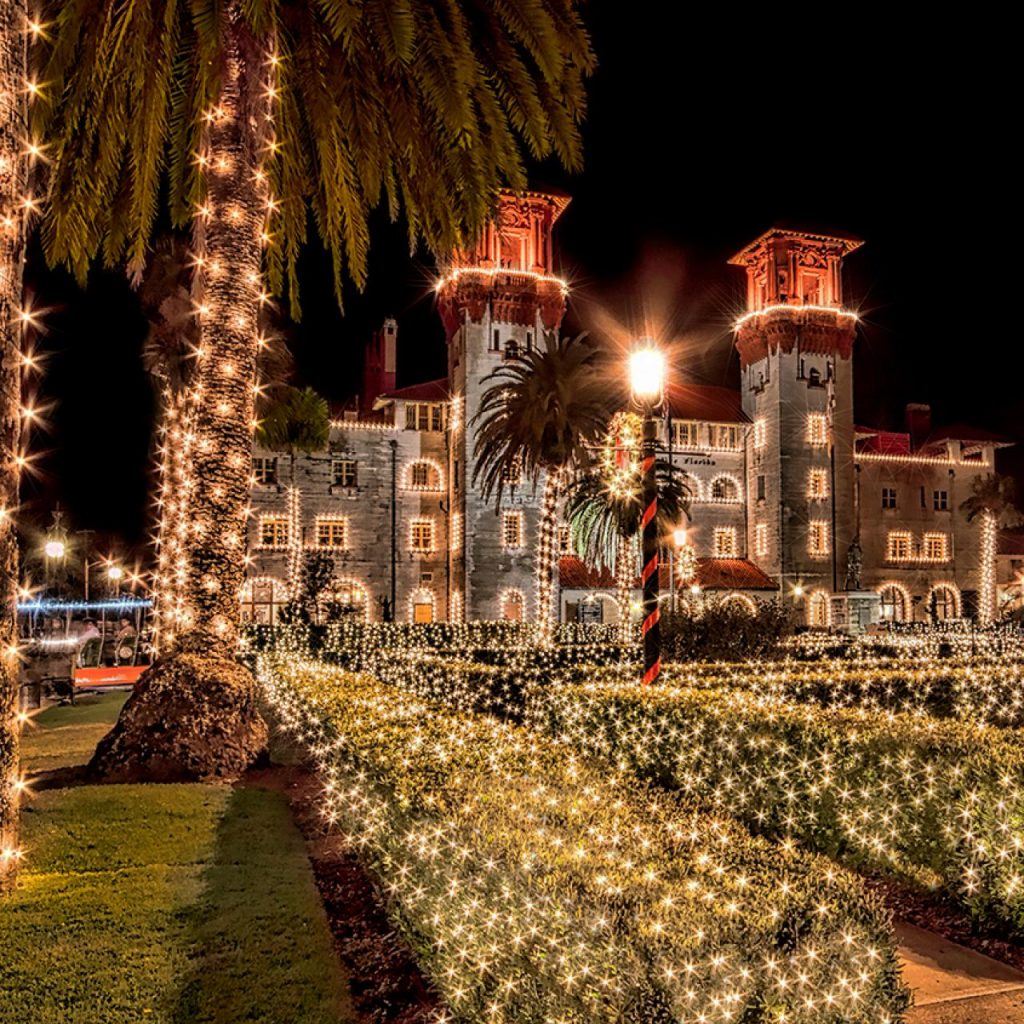 St. Augustine is one of the oldest settlements in the country. They usually light up the historical sights with more than 3millions of white bulbs. It is kept for a very long time, from late November to early February.
Albuquerque, New Mexico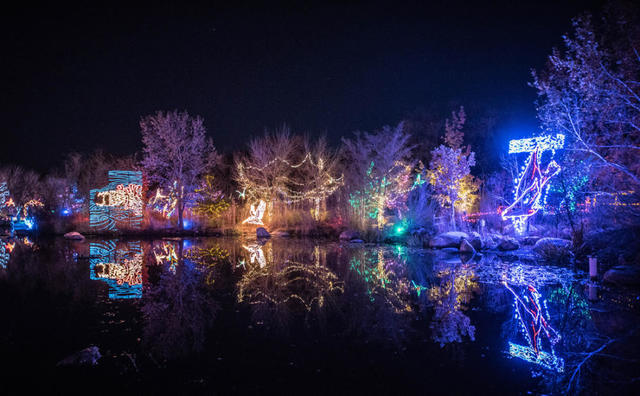 In Albuquerque, they hold a River of Lights Holiday Light Show. It is decorated with more than 500 light displays, with a massive pirate ship glowing cacti, and glittering dinos. Every age can enjoy this show.
Dearborn, Michigan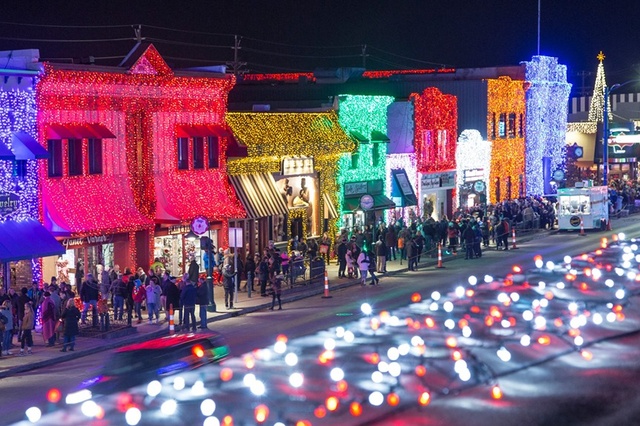 The Holiday Nights will be set up at Greenfield Village, which captures the old-fashion Christmas atmosphere. You can see live reindeer, ice skating, horse wagon, and chestnuts roasting on the fire. In terms of admission, it is 30$ for a non-member. You can buy it online.
Minden, Nebraska

Minden is the most lively city at Christmas. Annually, they hold "Light of the World" pageant at the courthouse square. It is normally after Thanks Giving. The courthouse is a bright and beautiful area with more than 10,000 bulbs.
West Orange, New Jersey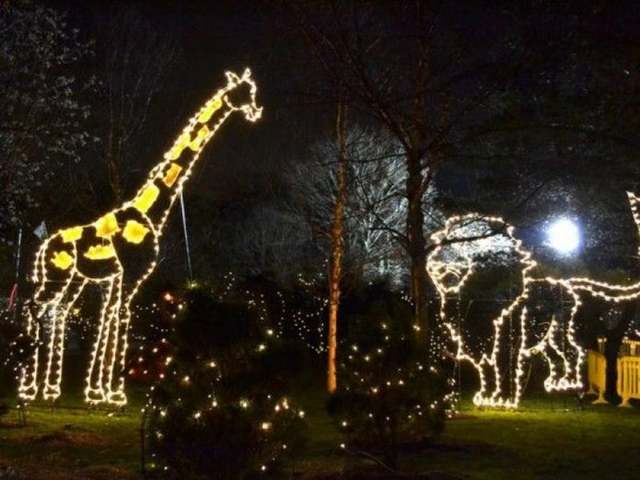 The Turtleback Zoo has an impressive light display. Besides, Mr. and Mrs. Santa appears on 29 November to 23 December. The Zoo's holiday lights are open from time to time during the season but close on Christmas Eve. Moreover, no admission is needed.
A few tips on choosing the Christmas Light Displays
There are so many options to choose on the Christmas season. Let's check what makes people questioning the most.
What state has the Christmas lights?
This depends on people's opinions. I think Theodore in Alabama is the best.
What is the most Christmassy town in America?
Known as "America's Christmas Hometown," Santa Claus, Indiana, is the right place for you to live and breathe Christmas during the year.
Is there any town like the Hallmark movies?
Yes, there are a few. You can check in Mystic, Connecticut, or Chatham, Massachusetts.
Conclusion
Above is the list of top 30 Christmas light displays in America. I hope you can choose some places to wander around this holiday season. Of course, there are many more beautiful places which are not mentioned here. Have a Merry Chrismas and enjoyable time with your loved ones!
You can find out more christmas light displays across other countries on this page: https://www.countryliving.com/life/travel/g5049/best-christmas-light-displays/