Only 2% of people on Earth have naturally red hair. People with red hair frequently have porcelain-white skin that is particularly sensitive to UV rays and light-colored eyes. Red hair has constantly been mocked, feared, and even revered.
Because of their fiery color, people with this rare trait were once seen as short-tempered and impulsive. Red is also a passionate color, so people with red hair are frequently accused of being very sexual. By the time of the red-haired queen Elizabeth I of Great Britain, this hair color became fashionable again when women began to dye their hair to look like their queen.
Artists and the general public have shown their enthusiasm for this particular hair color through literature, art, and film. Let's admire the representation of the red-haired beauties who have imprinted the audience's hearts through the screen.
1. Amy Adams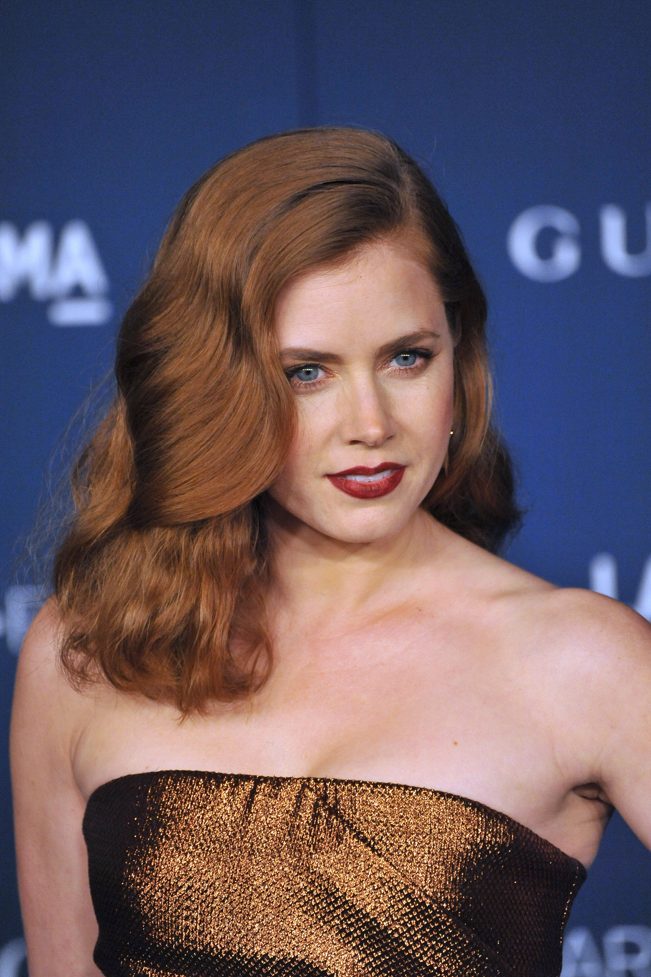 Actress Amy Adams is well-known for having red hair. She gained recognition for her performances in "American Hustle," "The Fighter," and "Enchanted," and she played Lois Lane in the rebooted Superman movies. She just appeared in the HBO series "Sharp Objects," which has received accolades. Amy has received six Oscar nominations, but she has not yet taken home the coveted prize. But she will win shortly because of her talent.
2. Isla Fisher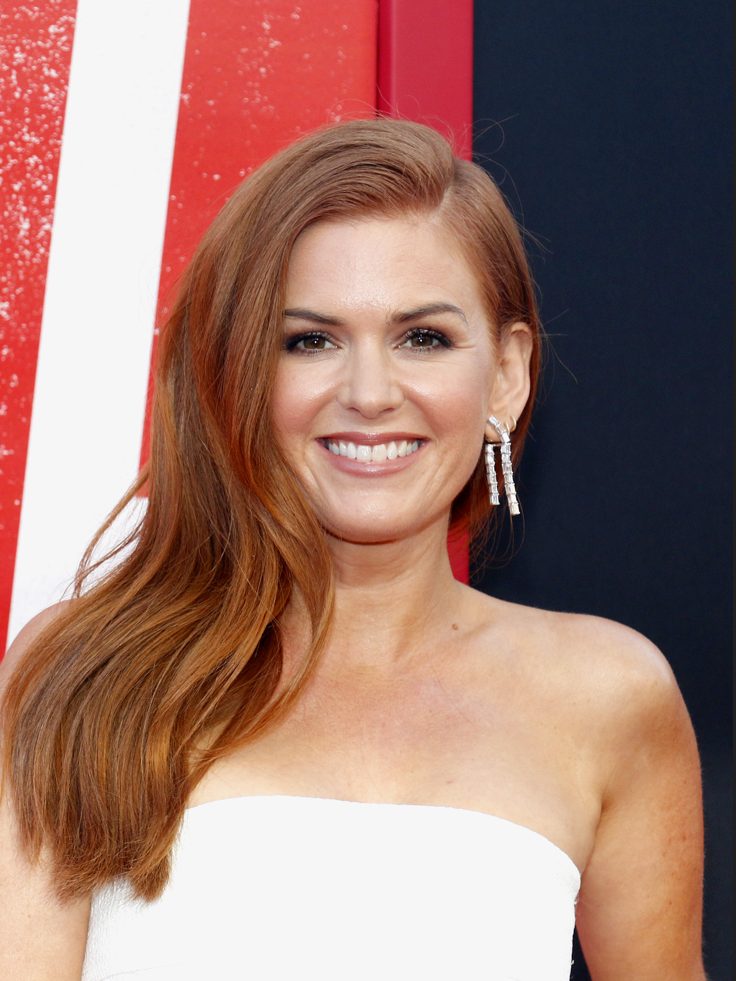 This Australian beauty was born in Oman to Scottish parents. Isla Fisher began her career when she was a young girl by appearing in TV ads. She made her Hollywood debut with Scooby Doo, but Confessions Of A Shopaholic was when she entered her own. She continued acting, portraying excellent roles in numerous other films. Did you know she also authored the children's book series Marge In Charge and two young adult novels?
3. Julianne Moore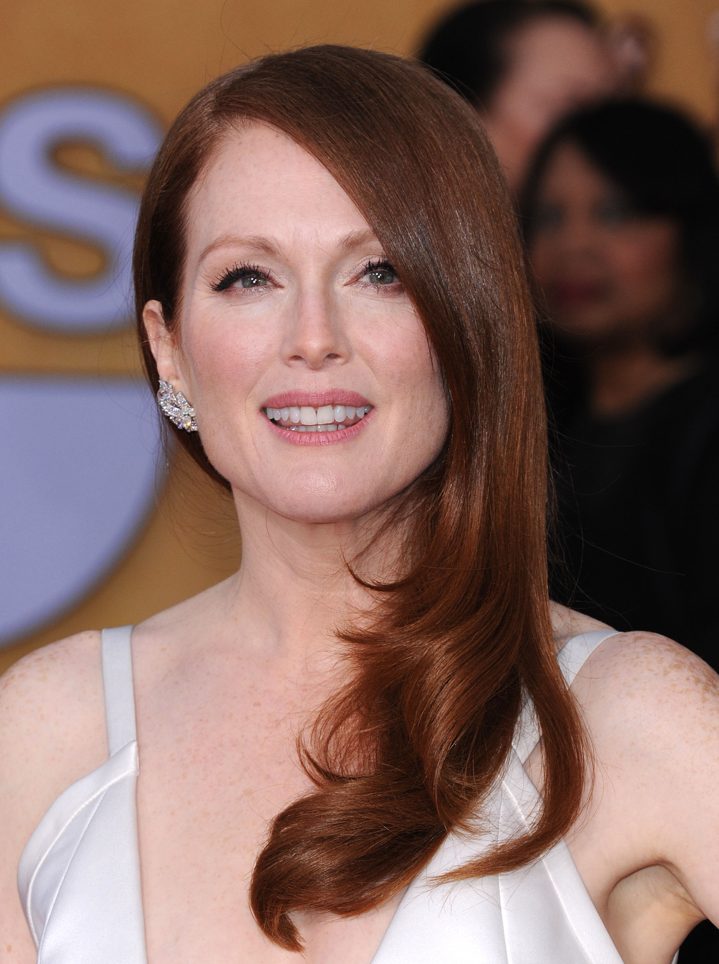 Julianne Moore has had a starring role in Hollywood for more than 40 years. The American actress has received numerous honors over her career, including two Golden Globe Awards, a British Academy Film Award, an Academy Award, and two Emmy Awards. From 1985 until 1988, she appeared regularly on the soap opera As the World Turns before landing minor roles in several movies. Hollywood quickly took notice, and Moore soon appeared in blockbusters like Boogie Nights, Hannibal, and The Hunger Games series.
4. Bella Thorne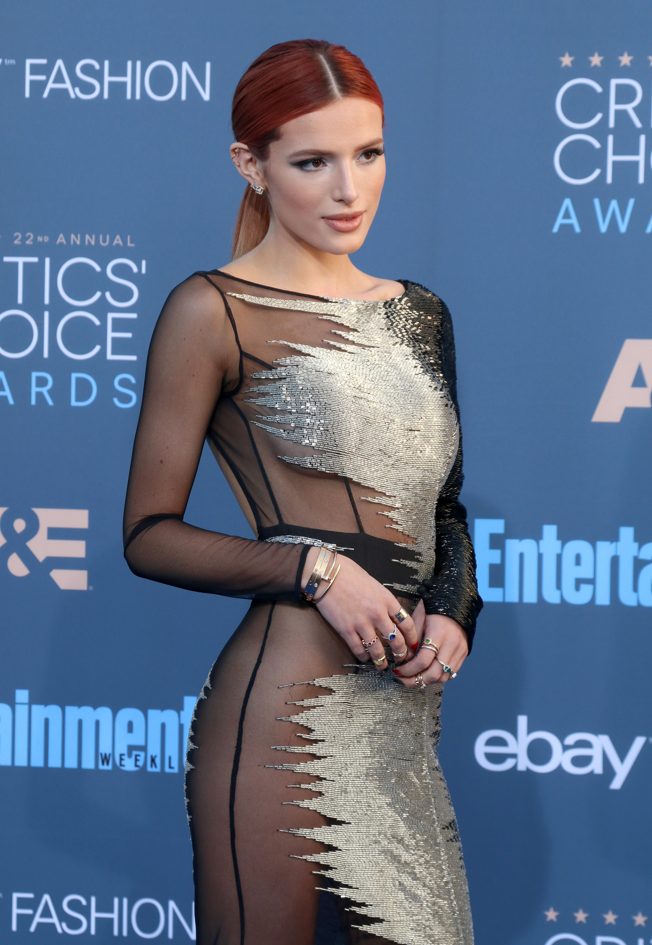 Bella Thorne is another well-known redheaded actress in the business. The actress is most known for performing in the Disney Channel comedy series "Shake it Up!" She additionally starred in the teen comedies "The DUFF," "The Babysitter," and "Midnight Sun." She now garners more sensational headlines and continues to land reliable assignments.
5. Madelaine Petsch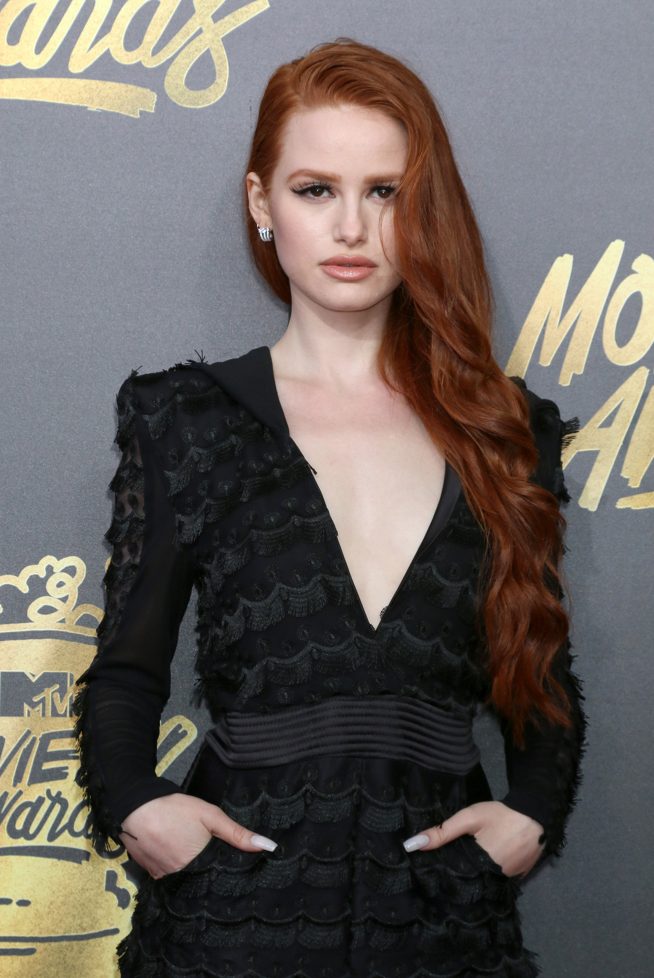 In Riverdale, Madelaine Petsch surprised us as Cheryl Blossom. She has not only portrayed a character renowned for her love of the color red but also acted in a Coca-Cola commercial. Speaking of red love! South Africans make up both of her parents. Did you know that she began taking dance and theatrical classes when she was five years old? Madelaine Petsch is a redhead by birth. Her red hair caused her to be teased at school as well. These bullies must now wish they had her red hair!
6. Karen Gillan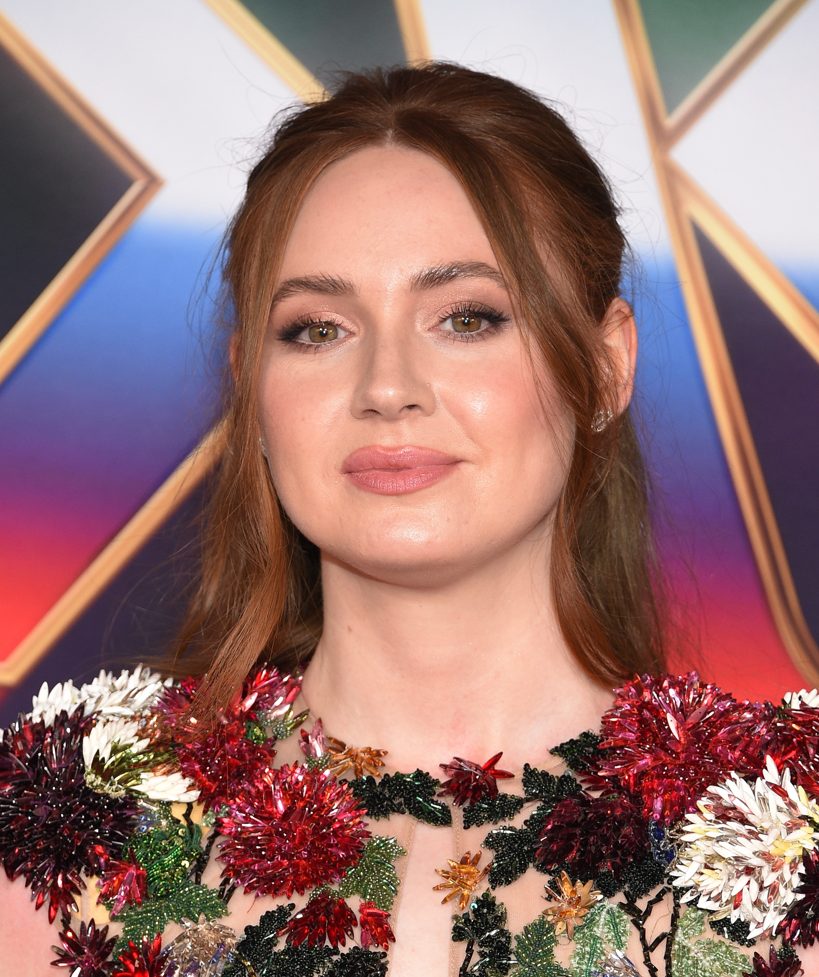 Since she assumed the role of the eleventh Doctor's companion, Karen Gillan has become one of my all-time favorite actors. She later played Nebula in Guardians of the Galaxy 1 and 2 & Avengers: Infinity War after portraying Amelia Pond on Doctor Who. She has also appeared in Selfie, a drama series based on Pygmalion by George Bernard Shaw. You may not be aware that she co-wrote and directed the movie The Party's Just Beginning.
7. Christina Hendricks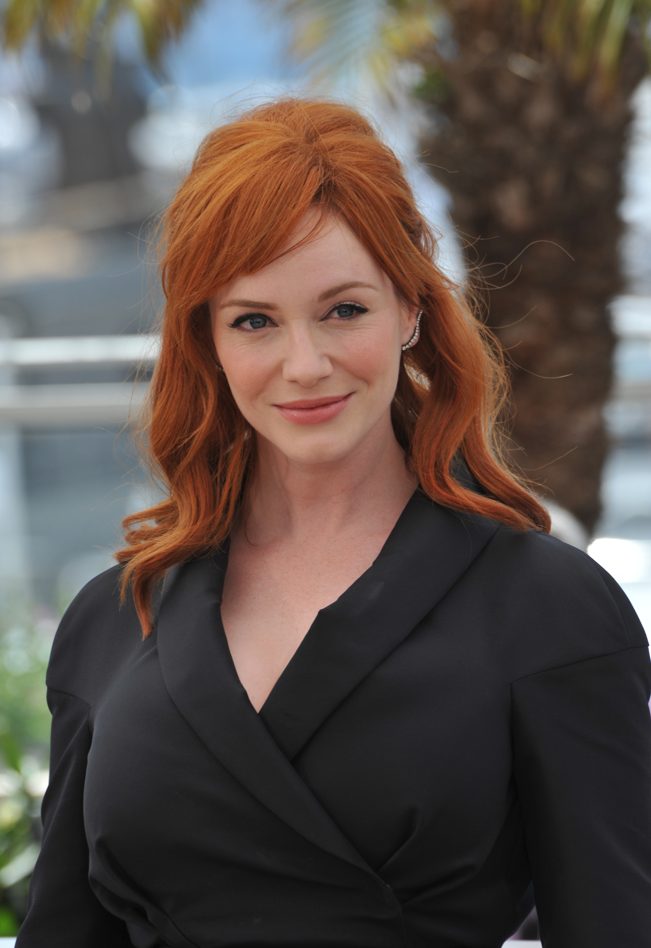 While many people remember Christina Hendricks as a redhead thanks to her role as Joan on "Mad Men," she may not be a genuine redhead. She had blonde and strawberry-blonde hair throughout her career. She is now featured on the NBC comedy "Good Girls." She received six Emmy nominations during her career.
8. Natalya Rudakova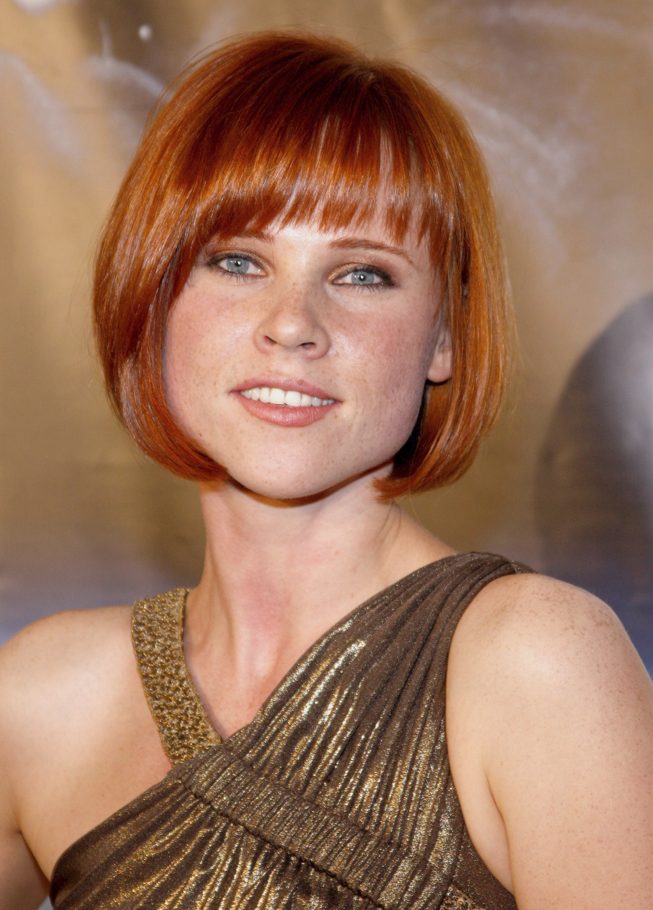 Natalya Rudakova was born in the former Soviet Union's Leningrad. She has been able to advance her acting career and is now living in New York. Roads to Olympia, Transporter 3, and A Novel Romance are a few of the productions she has appeared in. While doing her duties as a hairdresser in a New York salon, Luc Besson, who co-wrote Transporter 3 with Christopher Nolan, noticed her crossing a street. He instructed her in acting and hired her to play the female lead in Transporter 3.
9. Emma Stone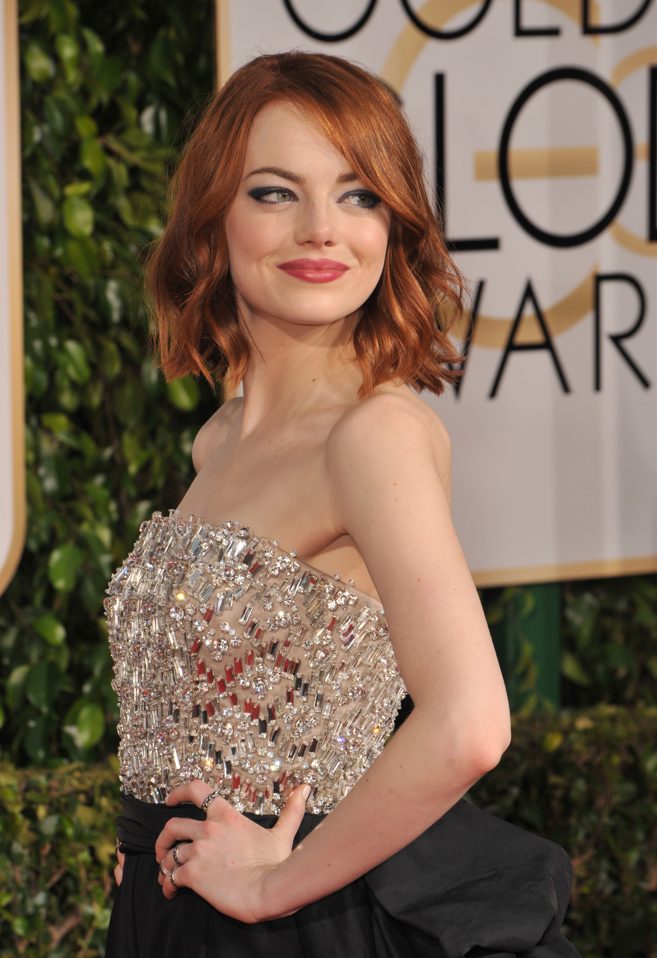 Emma Stone is known for changing her hair color, although despite being a natural blonde, she is most known for her red hair. The actress rose to fame thanks to parts in movies including "La La Land", "The Favourite," and "The Help." She was named one of Time magazine's 2017 100 Most Influential People in the World. She has won numerous accolades for her performance, including an Oscar, a BAFTA, and a Golden Globe.
10. Nicole Kidman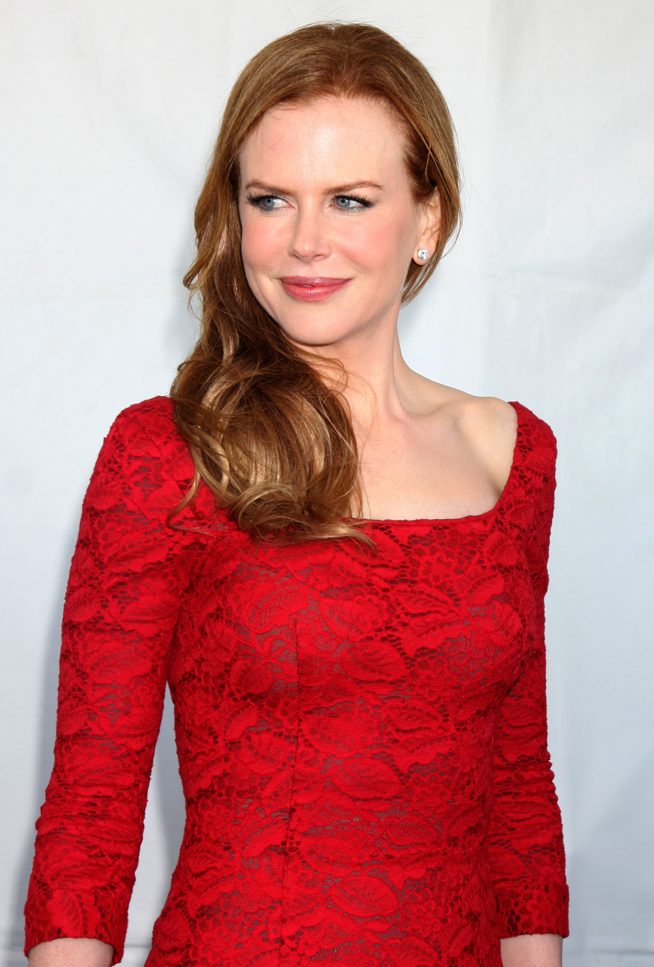 Australia is where Hollywood superstar Nicole Kidman began her acting career. Days of Thunder was her first Hollywood movie, and it was there that she first met Tom Cruise, whom she subsequently wed. In Moulin Rouge, she astounded as Satine. She later received numerous honors, including an Oscar, two Emmys, and five Golden Globes. This Australian beauty is naturally redheaded.
11. Jessica Chastain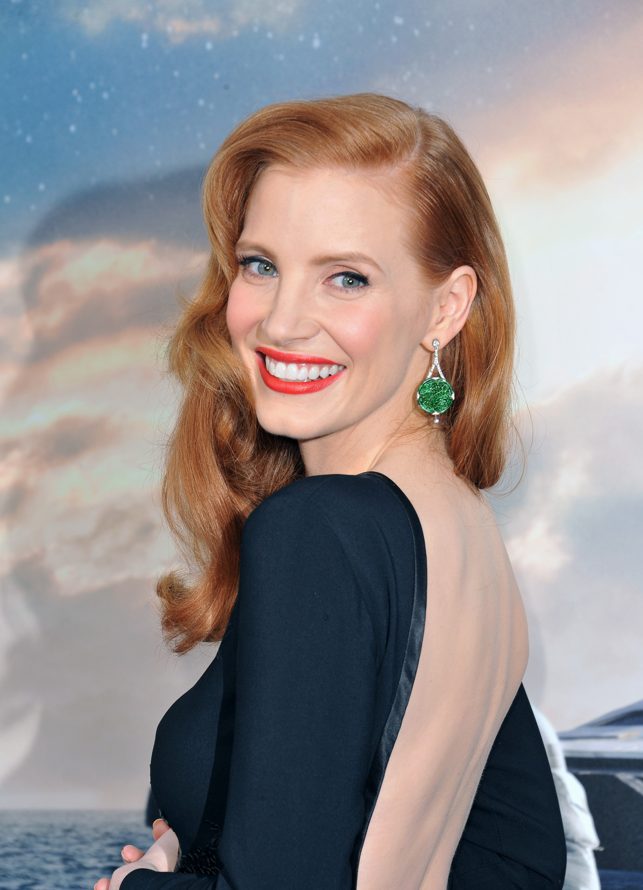 Jessica Chastain gained notoriety thanks to her distinctive red hair. She established her reputation by playing strong female characters in most of her movies. She has been nominated for two Oscars and a Golden Globe. She pursued her education at the esteemed Juilliard School. She founded Freckle Films, a production firm, and works as a producer. This celebrity has red hair naturally, and she doesn't hide it at all!
12. Alicia Witt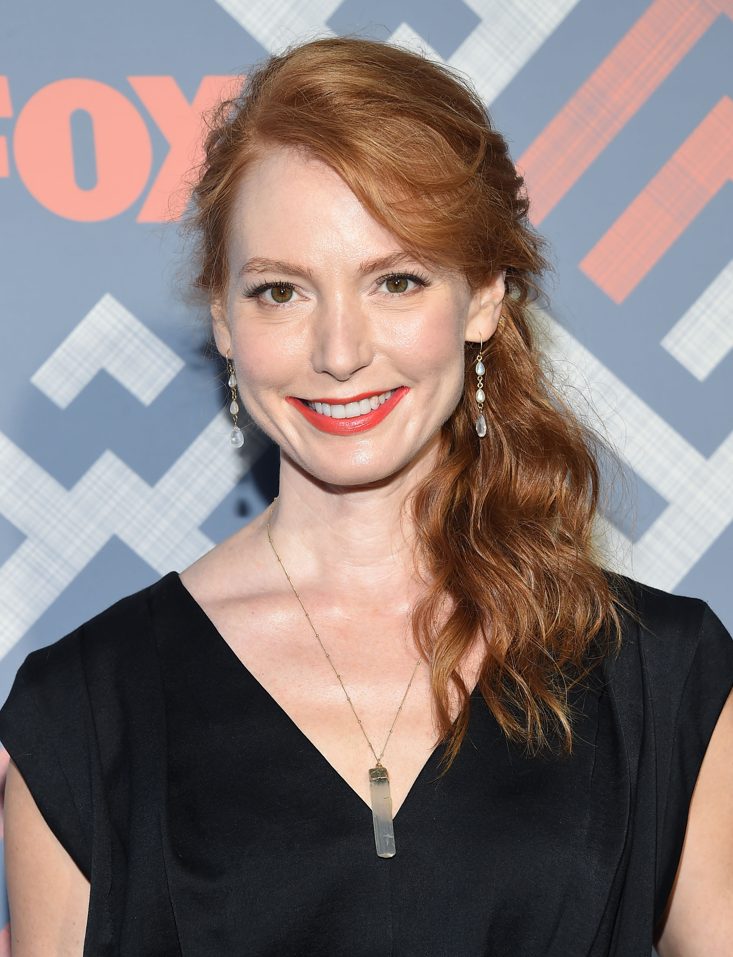 There is more to Alicia Witt than simply her attractive looks and red hair. Though Witt may be most known for her appearances in renowned TV programs like The Walking Dead, Justified, and Nashville, she quickly rose to popularity as a child actor thanks to her role in Dune. Witt is not only a talented actor but also a gifted musician. She has a successful career as a pianist, singer, and songwriter, and in 2021, she released her debut album.
13. Alyson Hannigan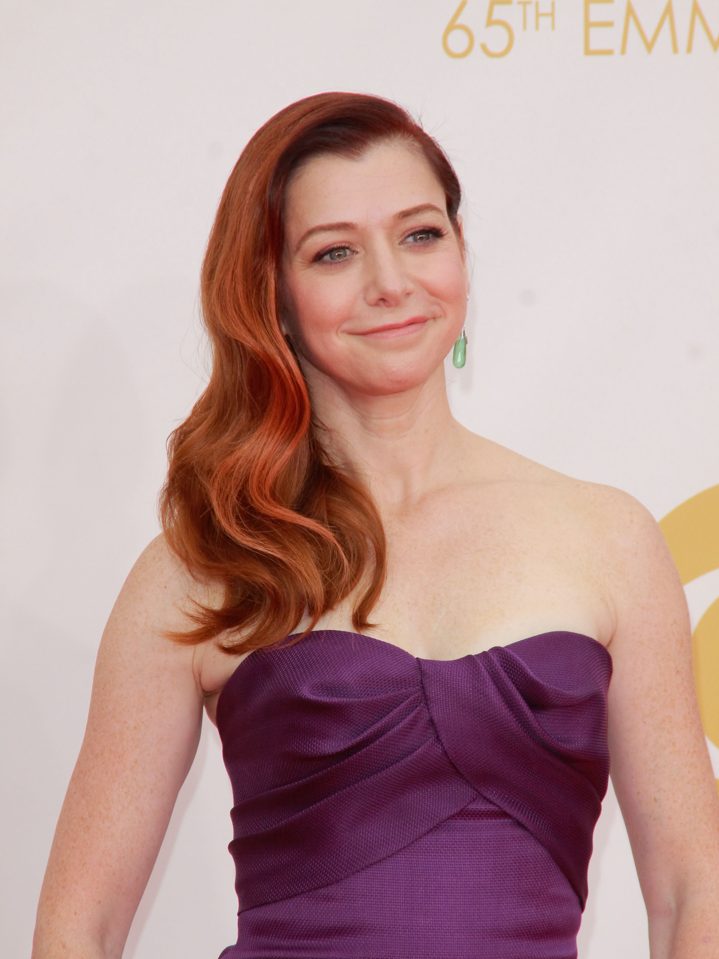 Alyson Hannigan has Irish and Jewish ancestry. She made her acting debut in commercials at the tender age of 4, and at age 11, she relocated to Hollywood. She is renowned for having excellent comedic timing and sense. Although Hannigan is naturally a brunette, she dyed her hair a lighter shade of red since there were too many brunettes in Buffy the Vampire Slayer. She has alternated between having brown and red hair, but let's face it, red hair was designed for her.
14. Lindsay Lohan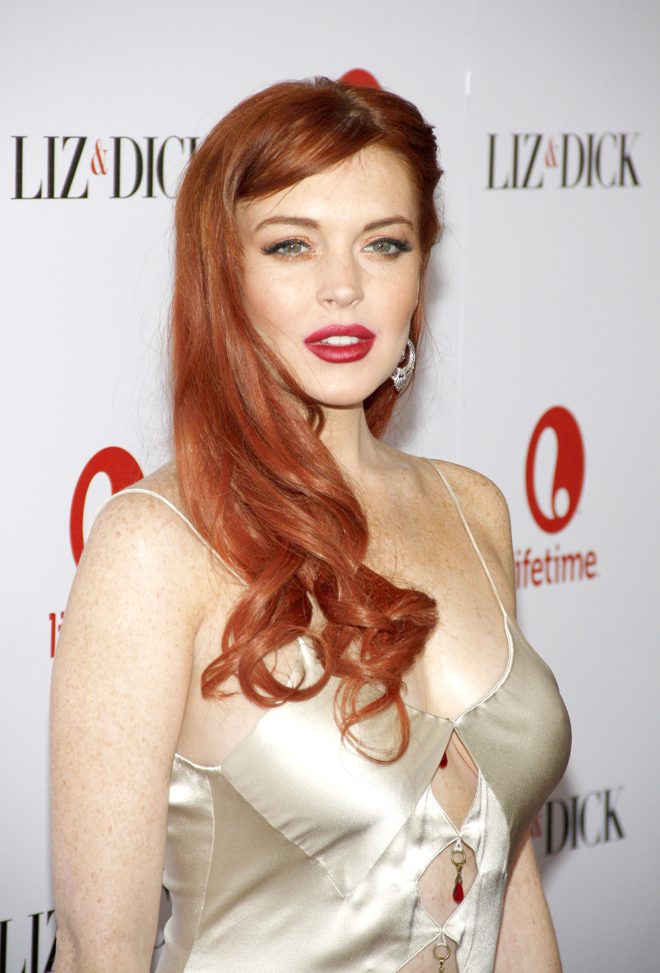 Another well-known actress with red hair is Lindsay Lohan. Although Lohan's hair is naturally red, she enjoys experimenting with different blonde tones. She is most well-known for movies like "Mean Girls," "The Parent Trap," and "Freaky Friday," in addition to her tabloid-fueled personal life. She released music recently and made appearances on MTV's Lindsay Lohan's Beach Club and the British television program "Sick Note."
15. Bridget Regan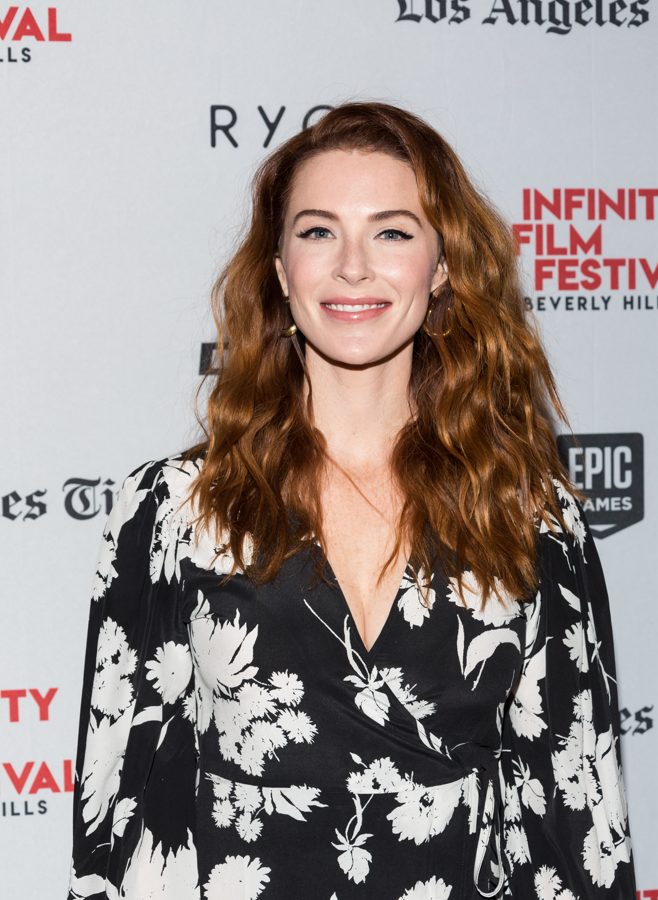 Bridget Regan has starred in numerous TV shows, including The Last Ship, White Collar, Agent Carter, and Legend of the Seeker. But the funniest part of her career was playing Rose Solano in Jane the Virgin. She gained a cult following as Kahlan Amnell in Legend of the Seeker. She took classical theatrical classes. This Irish-American woman has naturally curly, red hair. To play Kahlan, she used to dye her hair.
16. Ellie Bamber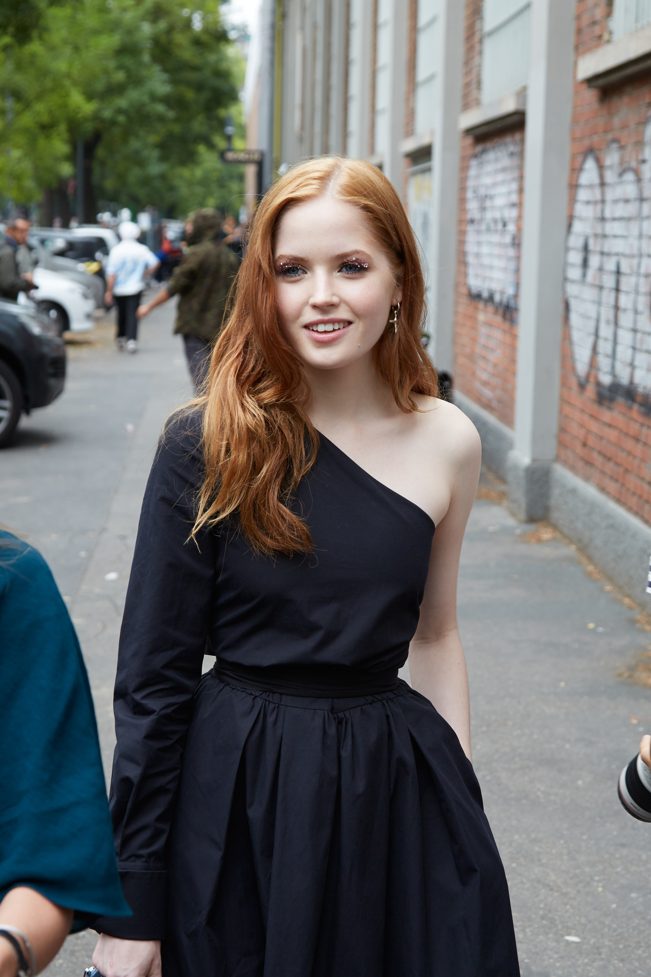 After being chosen for Tom Ford's underwhelming Nocturnal Animals, Ellie Bamber initially came to public attention. Despite how mediocre the film is, Bamber stands out. Since then, she has made cameos in a number of movies, TV shows, and stage performances, with the British adaptation of Les Misérables being the most well-known. She may not be as well-known as other of the individuals on our list, but considering the trajectory of her professional life, she is nonetheless deserving of praise.
17. Amy Yasbeck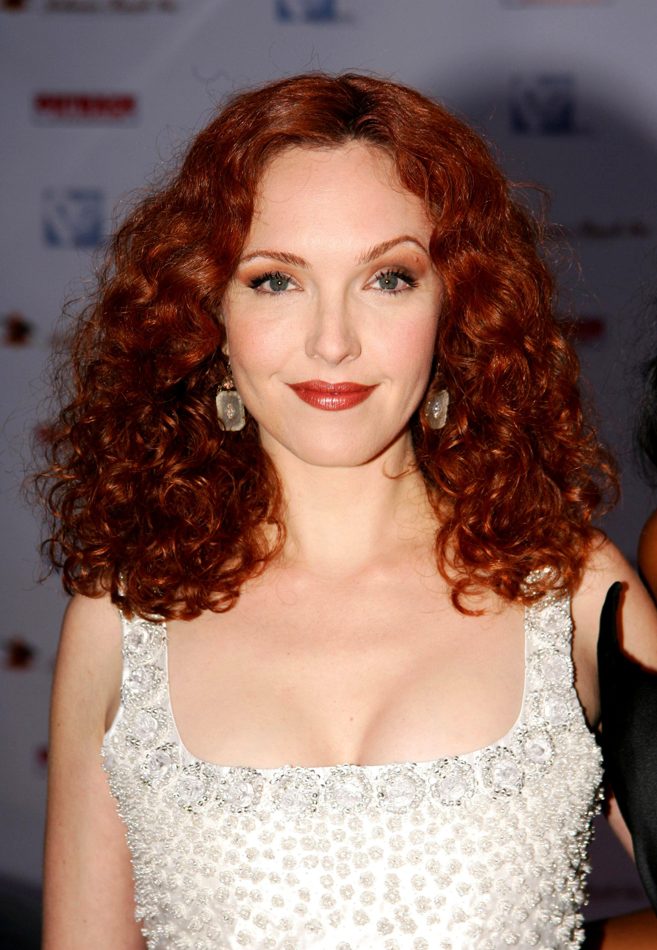 I initially mistook Amy Yasbeck for Megan Mullally when I saw her in The Mask. Because of Pretty Woman, I later learned who she was. She is of Irish and Lebanese ancestry. After her parent's deaths, she relocated to New York. She was wed to the actor John Ritter, who passed away in 2003 while filming the eighth season of 8 Simple Rules. She naturally has red hair! On That's So Raven, she portrayed Chelsea's mother, a redhead.
18. Julia Roberts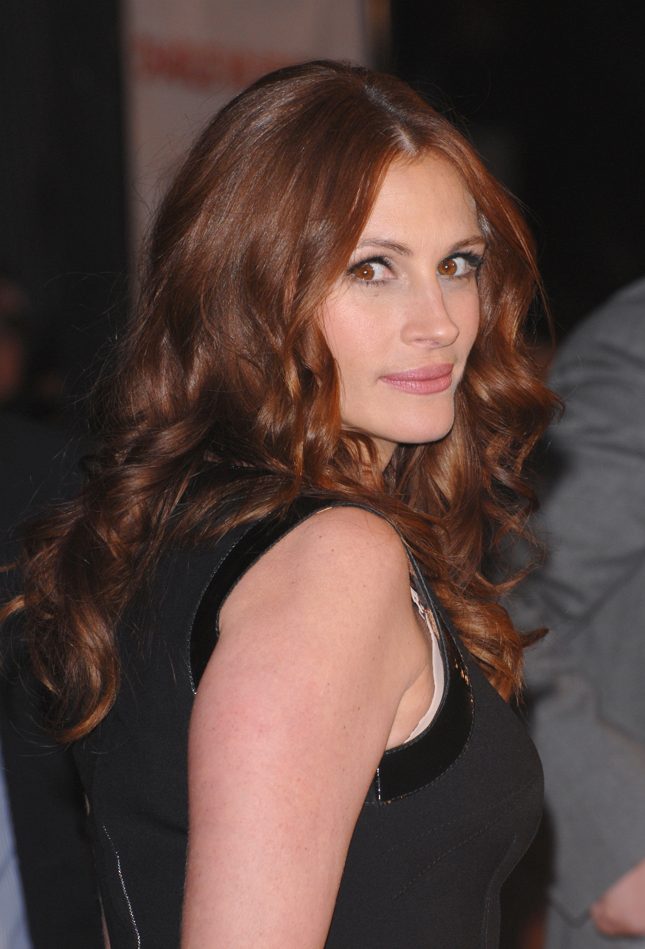 Despite naturally blonde hair, Julia Roberts is known for having red locks. Her placement on this list is justified by the fact that she has red hair and features in My Best Friend's Wedding and Pretty Woman, which are likely her two biggest films. Roberts's diverse résumé includes blockbusters, honorees, and independent films. Her movies have earned over $3,8 billion at international box offices.
19. Lauren Ambrose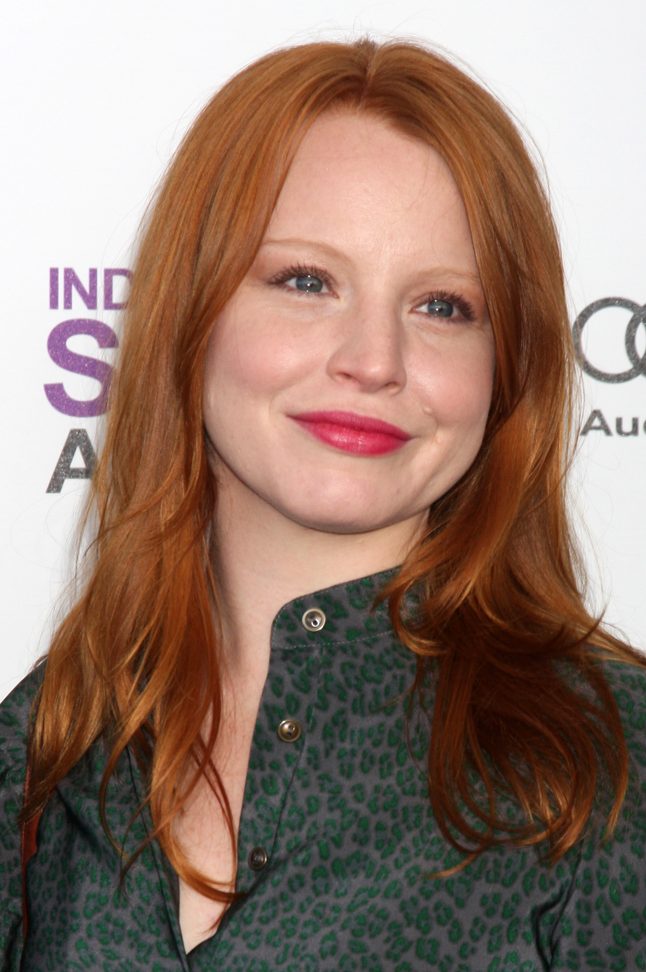 Claire Fisher from Six Feet Under and Jilly Kitzinger from Torchwood are two of Lauren Ambrose's most notable performances. She received nominated for an Outer Critics Circle Award and a Tony Award for her performance as Eliza Doolittle in My Fair Lady. She has Irish, English, German, and Italian ancestry. Ambrose is naturally a redhead, given her Irish heritage, which is not surprising.
20. Bryce Dallas Howard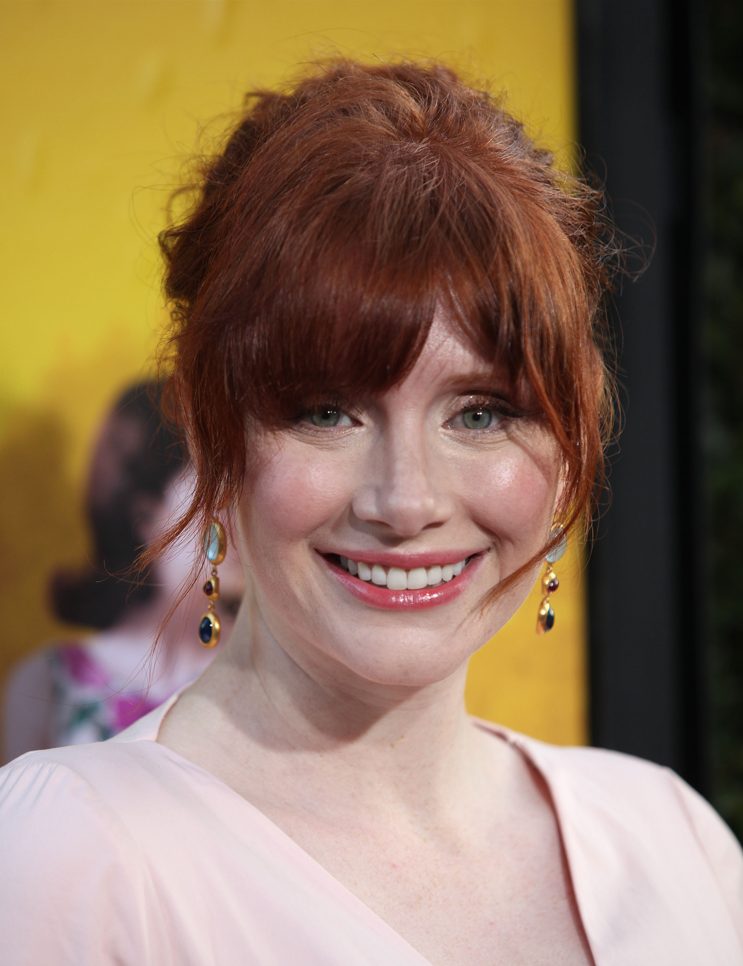 Bryce Dallas Howard, who shares her father's fiery red hair color, has carved out a unique route for herself in the film industry over the past 20 years. In her early years as a working actor, she appeared in theater performances when M. Night Shyamalan saw her performance in William Shakespeare's As You Like It. In the suspense film The Village, he cast her. In addition to being a skilled actor, Howard is also taking over behind the camera like her father.
21. Renee Olstead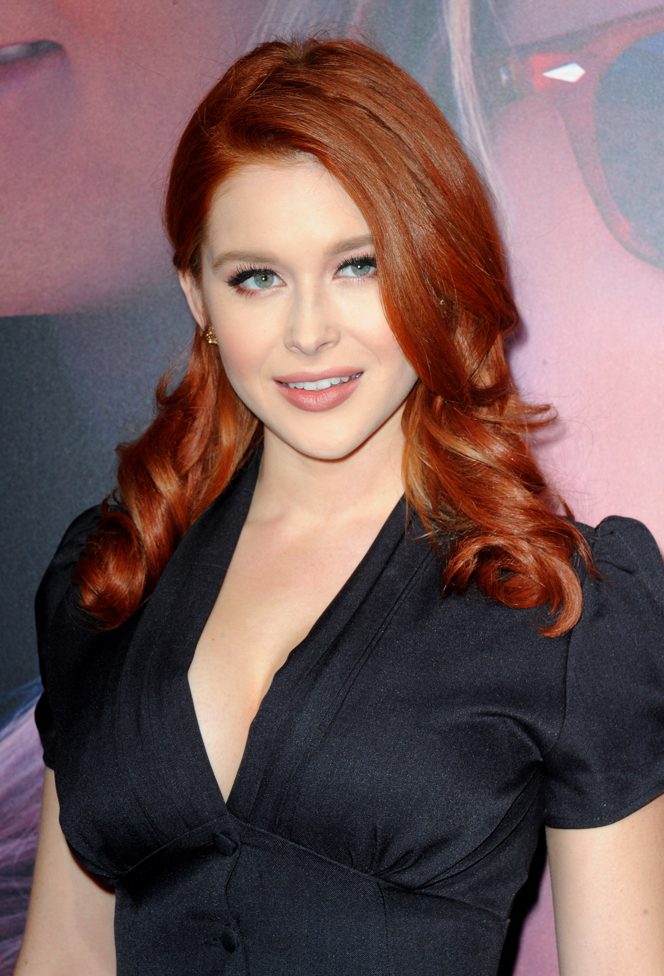 Norwegian-born Renee Olstead has been acting since she was eight years old. She received recognition for her work in Still Standing. She is recognized for her voice as well and is influenced by a number of jazz vocalists, including Ella Fitzgerald. Olstead is a vegan and has participated in PETA campaigns. She has naturally ginger hair; however, she frequently tints it blonde.
22. Madeline Brewer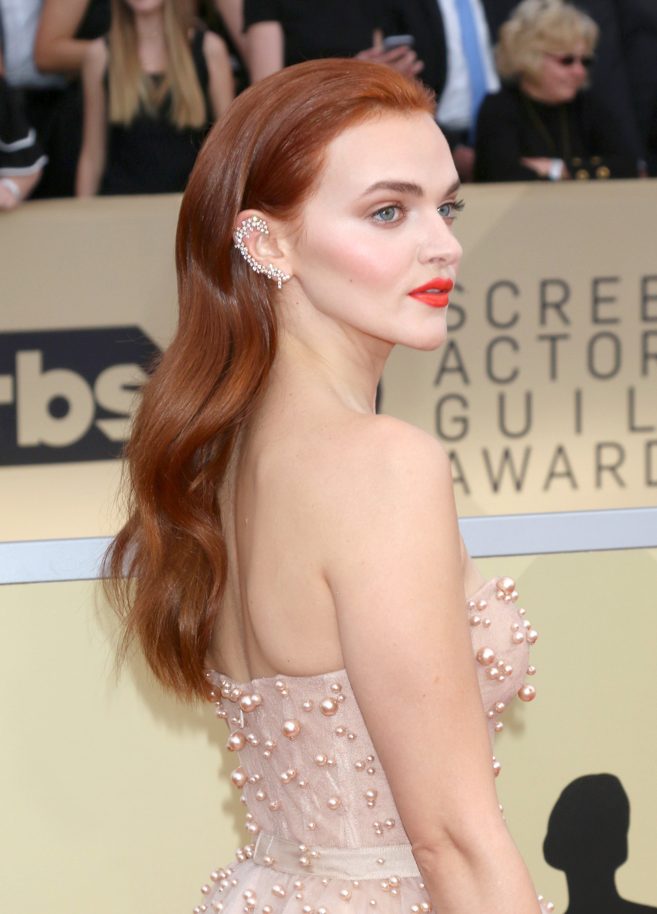 The most talked-about TV program right now is Handmaid's Tale, and with it, the hair color of Janine, played by Madeline Brewer. Madeline, a natural blonde, has changed her appearance since switching to red hair. You never know what hair color this famous redhead will introduce next it may be anything from beautiful copper tones to flaming dark red.
23. Kate Mara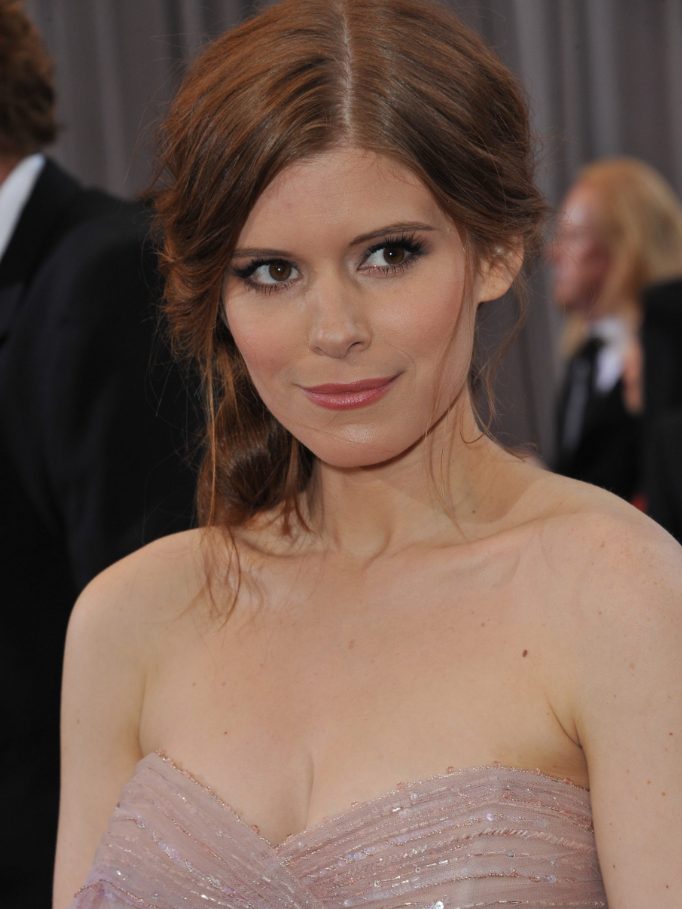 Since making her television debut in 1997 on the classic courtroom drama Law & Order on NBC, Kate Mara has had a distinguished career. She spent a significant portion of the early 2000s playing supporting roles in films and recurrent characters on numerous TV series, such as Entourage, 24, and American Horror Story: Murder House. Her red hair is real and natural because Kate Mara has Irish, German, Italian, French Canadian, and British ancestry.
24. Cynthia Nixon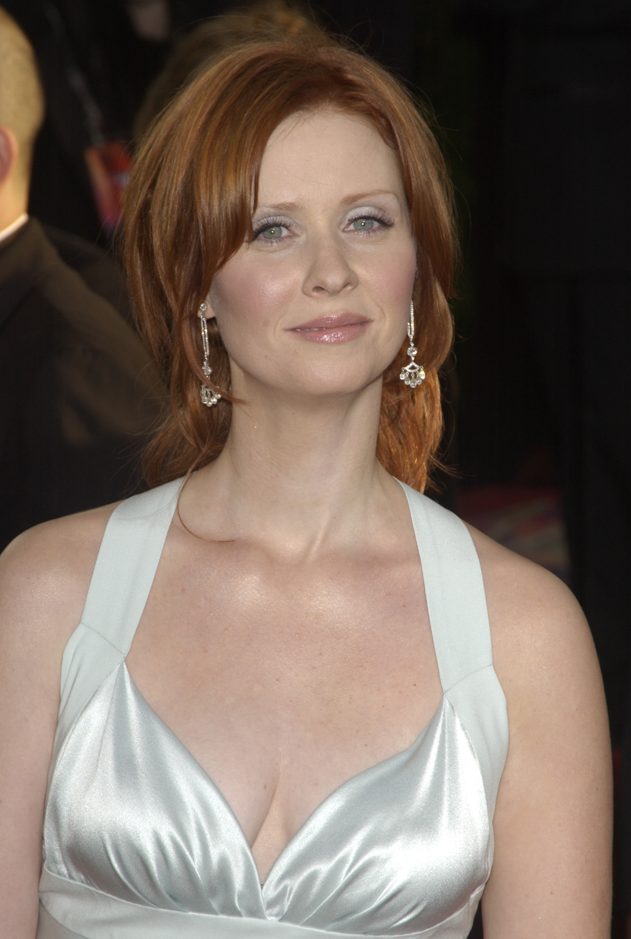 Cynthia Nixon has had a successful screen career since the early 1980s, but Sex and the City will always be associated with her performance in that film. She portrayed Miranda Hobbes, Carrie Bradshaw's pal, in the film. Nixon is a redheaded lawyer who views relationships with great cynicism. Despite continuing to star in a variety of movies and TV episodes, Nixon is most remembered for her role as Miranda Hobbes.
25. Heather Graham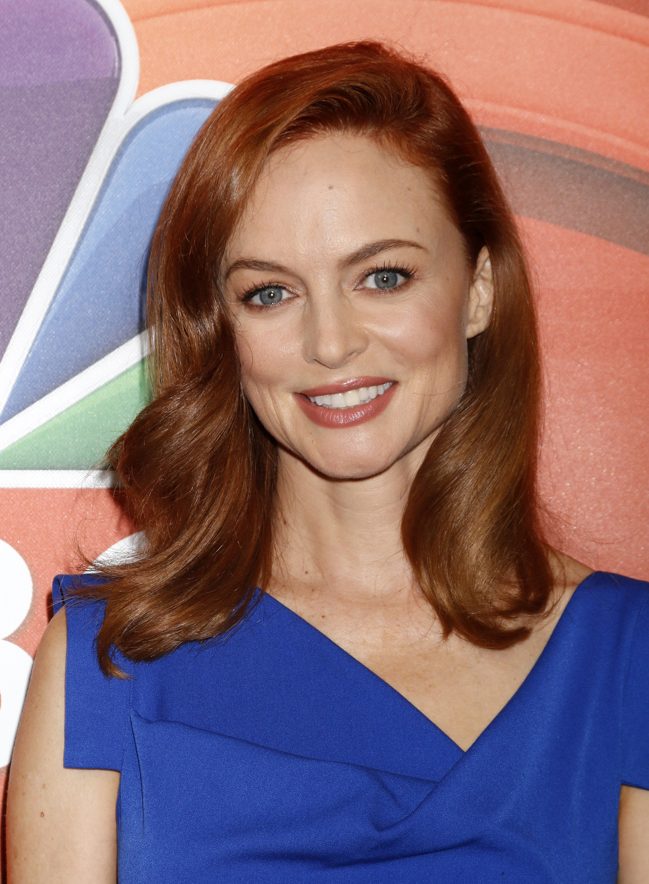 Heather Graham's hair could be strawberry blonde, but we prefer to refer to her as a redhead. Famous men's magazines frequently place Graham near the top of their lists of the most stunning women in the world. She developed a passion for performing while attending the University of California, Los Angeles. Graham hasn't appeared in a box office blockbuster since 2009's The Hangover, but she has been consistently productive and given some strong performances on television.
26. Debra Messing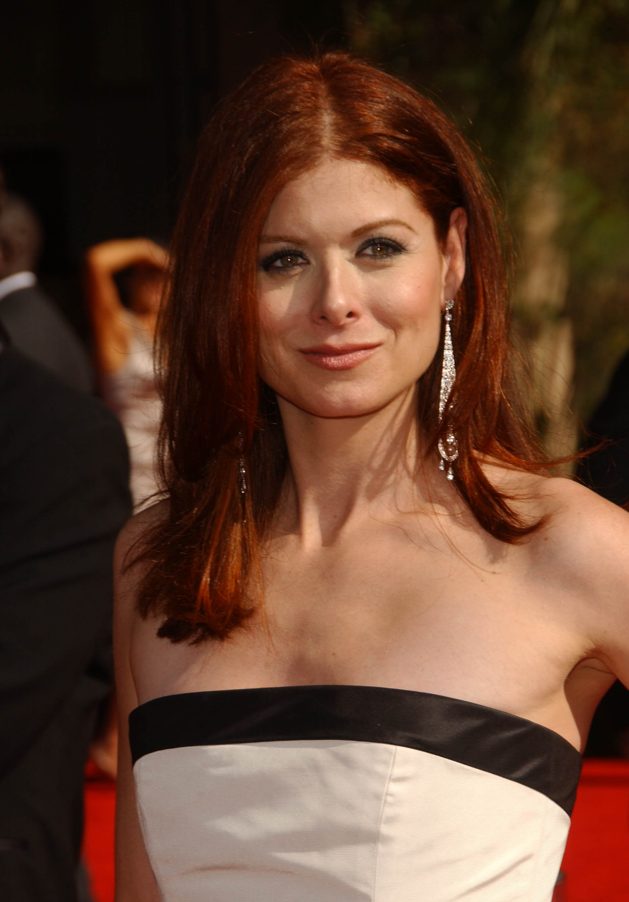 Given the popularity of Will & Grace, it is simple to overlook that Debra Messing first gained notoriety on the sitcom Ned and Stacey. Thomas Hayden Church and Messing played two strangers who got married and moved in together for various reasons in this brief-lived serial. Since the show's first conclusion in 2006, she has enjoyed a successful movie career, but the fascination of playing Grace was too much, as the series was revived for an additional three seasons in 2017.
Debra Messing was arriving at the 59th Annual Primetime Emmy Awards.
27. Catherine Tate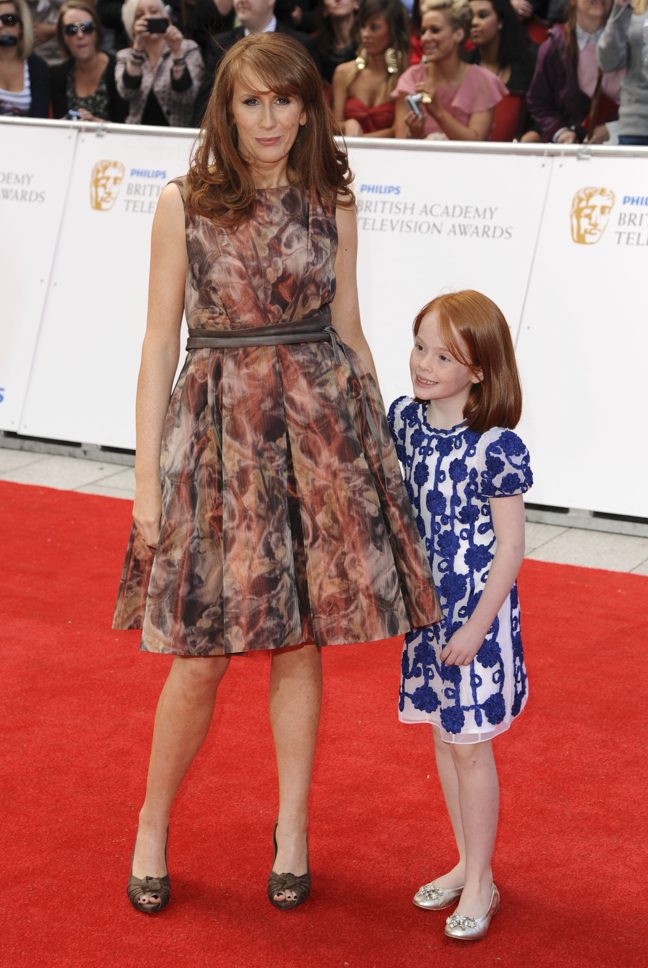 Teenager Lauren Cooper and Granny Nan are well-known globally. Before we move to Donna Noble, allow me to fetch some tissues. The comedian genius Catherine Tate is well-known. One of the best companions for the Doctor in Doctor Who is the character Donna Noble. She played Nellie in the American adaptation of The Office. She has also performed in numerous comedic sketches and theater productions, including Much Ado About Nothing.
28. Rose Leslie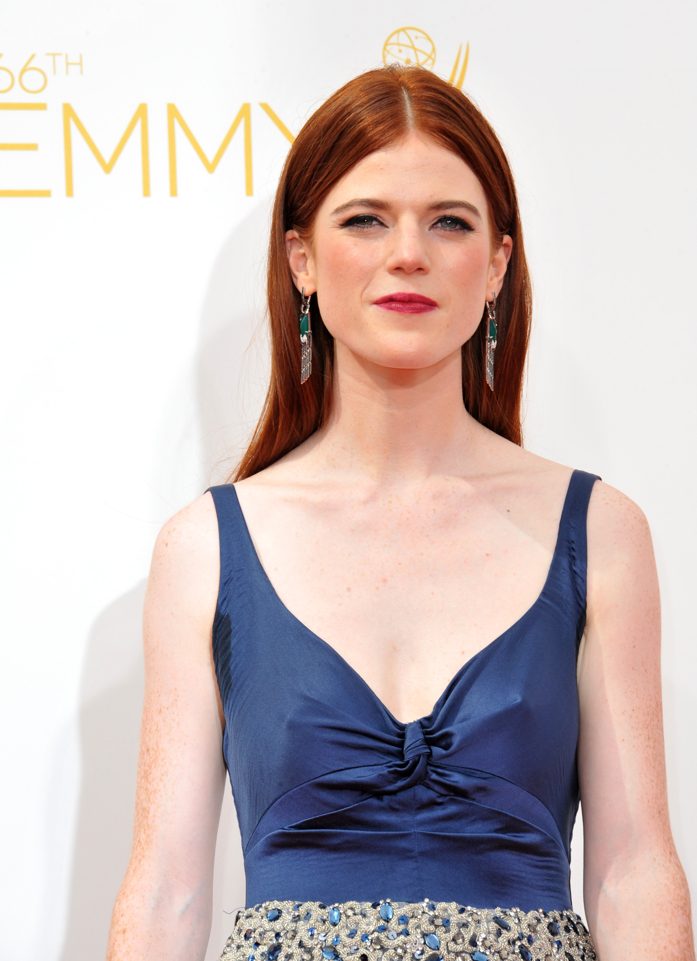 Rose Leslie, the lone redhead in her family, colored her hair brown as a young child to blend in. She now proudly displays her red hair for all to see. The Scottish actress will always be remembered for her role as Ygritte in the critically acclaimed HBO series Game of Thrones. The effect of Game of Thrones will also eclipse her later work, even though she produced outstanding work in the British series Luthor and Vigil and the American courtroom thriller The Good Fight.
29. Erin Chambers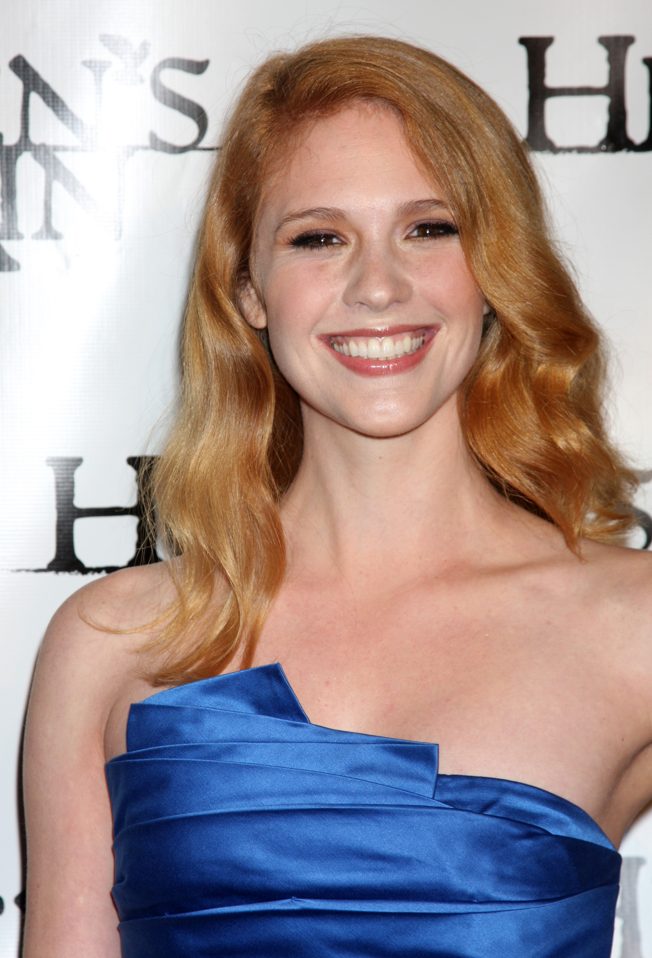 The most notable performance by American actress Erin Chambers was Siobhan McKenna Spencer on the ABC soap drama General Hospital. She has appeared as a guest on a variety of TV programs. Chambers graduated with a BFA in acting from Brigham Young University. She was born in Portland, Oregon. Chambers belongs to the Mormon faith. The Young and the Restless, Saturn Returns, The Amendment, General Hospital, and The X-Files are just a few of the movies and television shows in which she has appeared as an actor.
30. Shirley Manson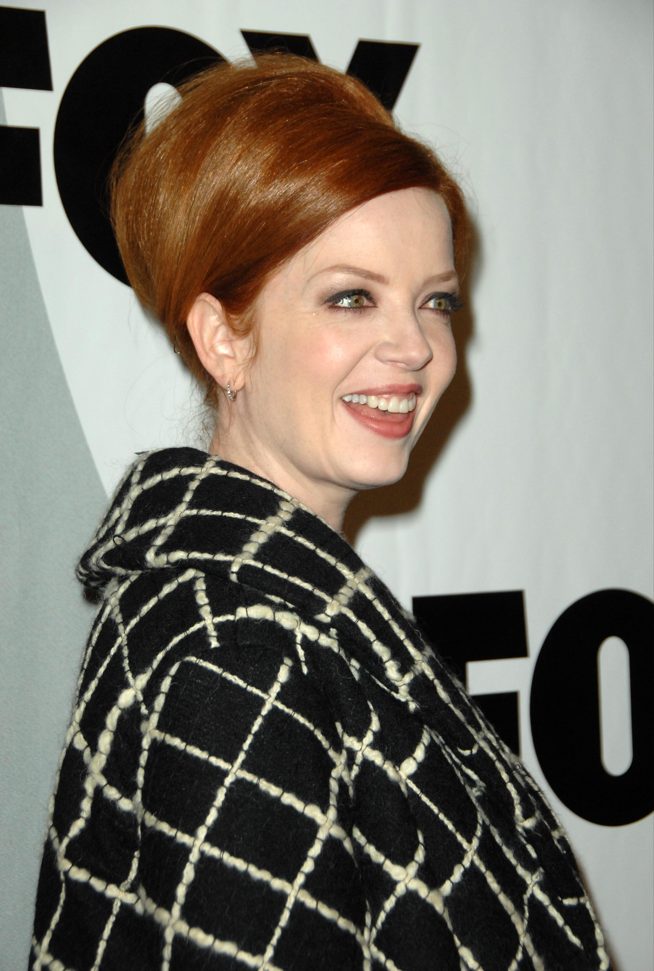 The birthplace of Shirley Anne Manson is Edinburgh, Scotland. She has acted in numerous TV episodes, and movies, including Remember Me, The World Is Not Enough, Terminator: The Sarah Connor Chronicles, and many more. Due to her childhood identity struggles, Shirley aspires to be her authentic self as an adult. Since May 2010, she has been wed to Billy Bush. Previously, she was wed to Eddie Farrell.
31. Molly Ringwald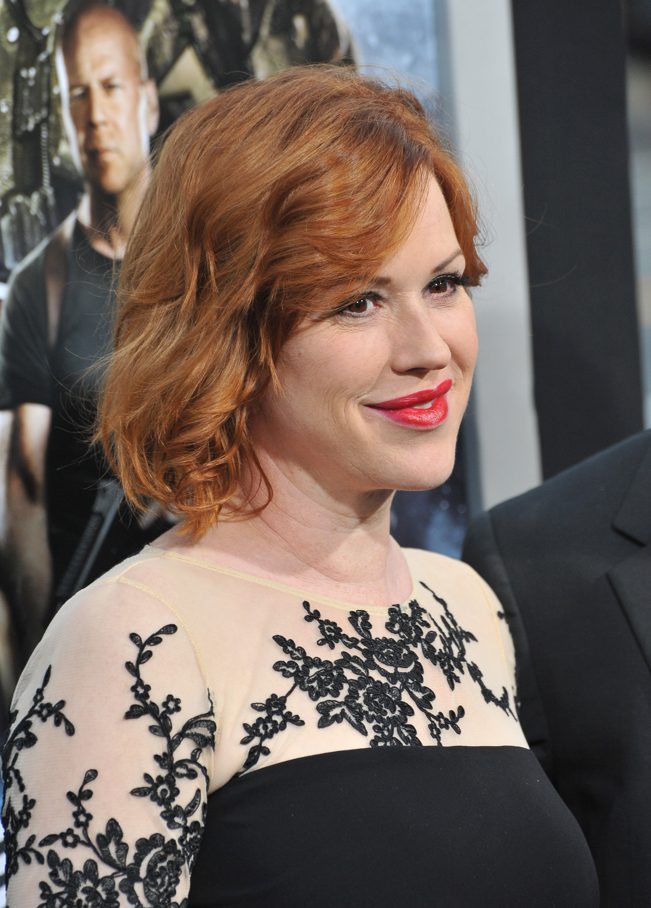 One may think of The Breakfast Club, Pretty in Pink, and Sixteen Candles. Since Molly Ringwald was the "it" girl in Riverdale, I'm glad to see her again. She had her first important acting job in the television series The Facts Of Life. She was a 1980s youth icon. She was a teen icon of the 1980s. She also writes books and sings. Did you know that she began acting when she was five years old? In a staging of Alice Through the Looking Glass, she portrayed Dormouse.
32. Lucille Ball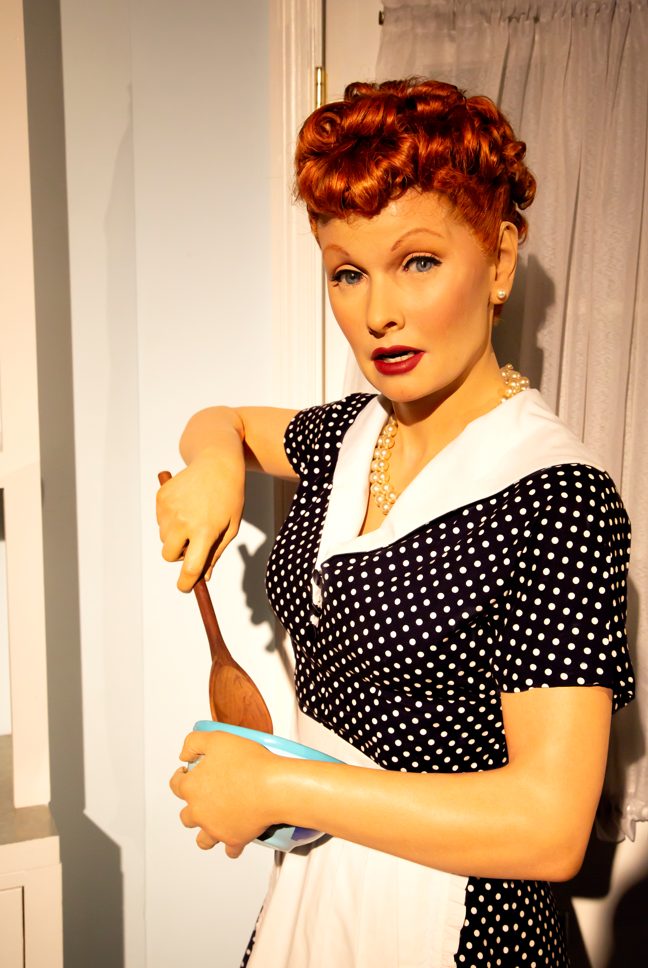 Before having her hair dyed red for I Love Lucy by Sydney Guilaroff, Lucille Ball had more naturally brunette-hued hair. Ball played the lead character for six seasons on the show, propelling her to fame. She continued to appear in several popular films, and TV shows up to her death in 1989 at the age of 77. She beat out Rita Hayworth for a role in The Big Street.
33. Rachelle Lefevre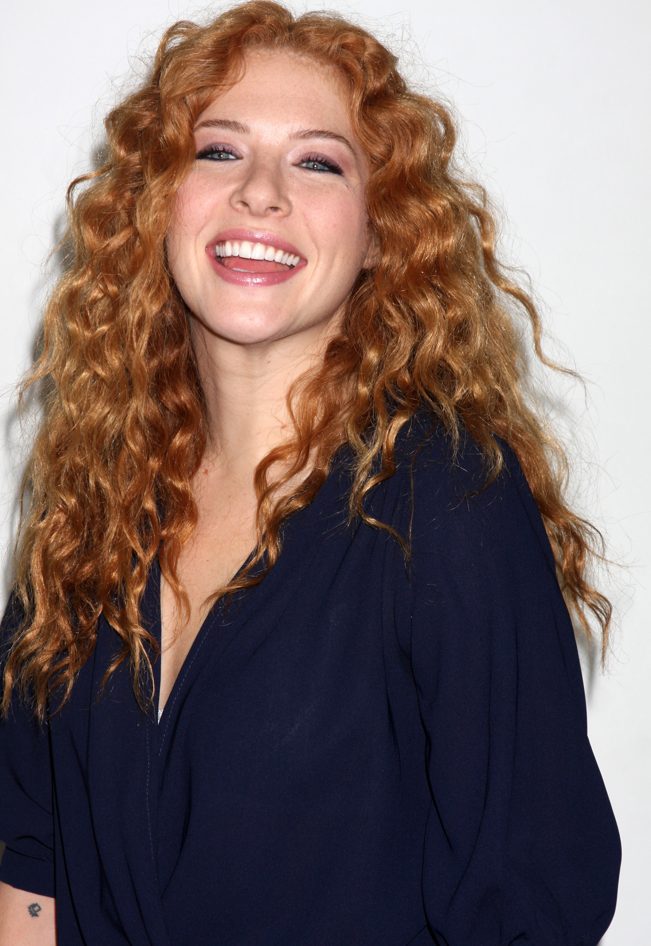 Rachelle Lefevre is the bloodthirsty vampire Victoria in Twilight. As the enemy of the couple, Bella and Edward with bloodthirsty and wild instincts, but red hair and sexy lips make Victoria the sexiest female character in the movie. She is an inspiration, one of the successful gingers who motivates others to follow their aspirations. She has acted in The Sounds and The Twilight Saga: New Moon, along with numerous other shows and films.
34. Katie Leclerc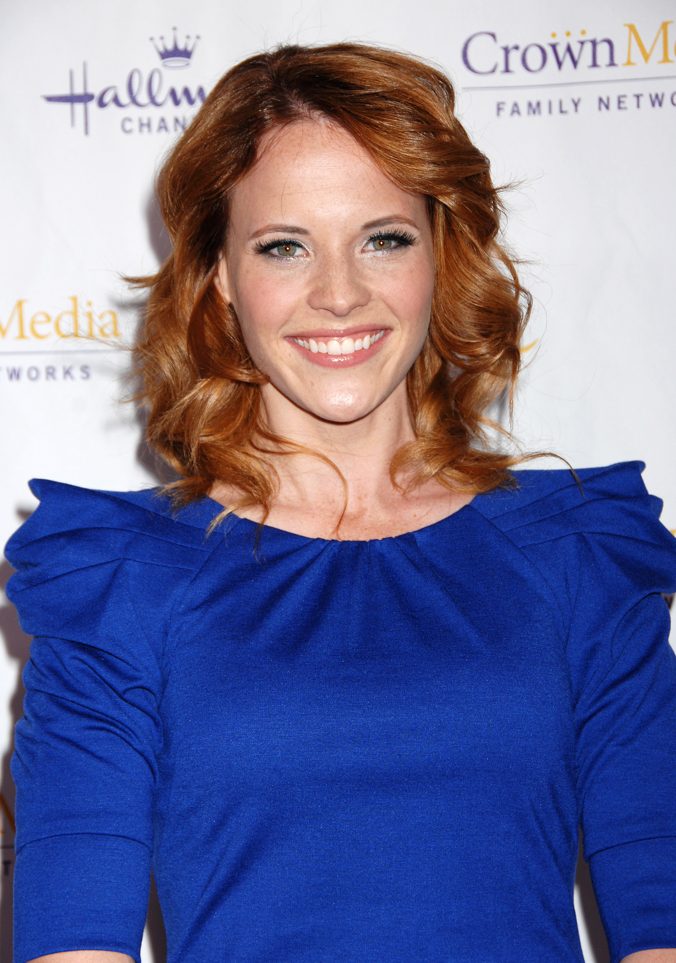 American actress and producer Katie Leclerc is best known for her lead performances in the TV shows Veronica Mars, Fashion House, and The Big Bang Theory. In 2011, she was given a role in the television series Switched at Birth, which starred Daphne Vasquez. Before realizing she had Ménière's illness, a hearing loss, Katie began studying American Sign Language when she was 17 years old. When Katie received the lead role in the film Annie in the seventh grade, she found her love for acting.
35. Tilda Swinton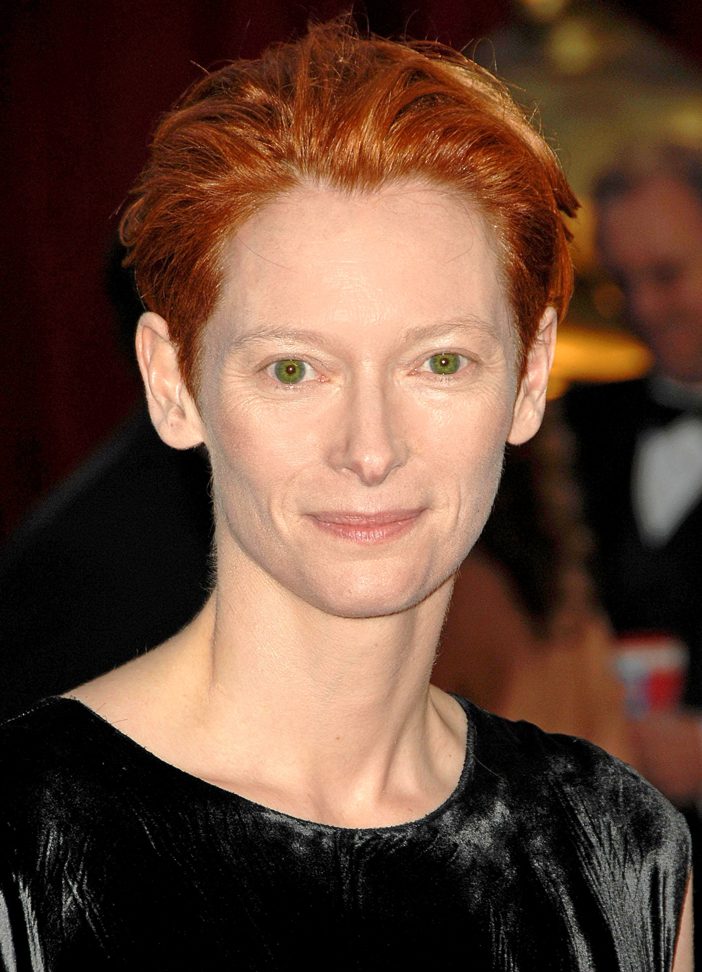 Before ultimately making it to Hollywood, Tilda Swinton spent 15 years acting in Britain. More prominent roles in the critically acclaimed independent hits Thumbsucker, Burn After Reading, the science fiction film Snowpiercer, and the thriller We Need To Talk About Kevin followed roles in Vanilla Sky and Adaptation. In contrast to many of her predecessors, Swinton hasn't transitioned to television. She appears content to continue working on big-budget movies for the time being.
36. Jayma Mays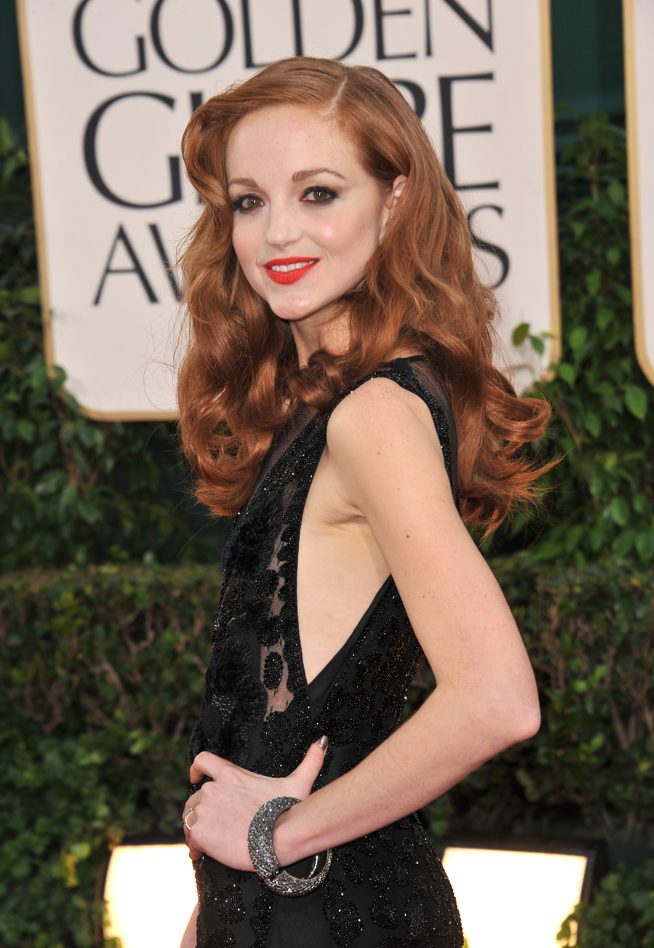 American actress and musician Jayma Mays was raised in Virginia after being born in Bristol, Tennessee. Mays is well-known for her roles as Debbie in The Millers' sitcom and Emma Pillsbury on the Fox musical series Glee. Mays is also well-known for her recurrent part in the science fiction series Heroes as Charlie Andrews. Her appearances in Trial and Error, Paul Blart: Mall Cop, and The Smurfs are also well-known. She has an excellent sense of humor. She has red hair naturally.
37. Gillian Anderson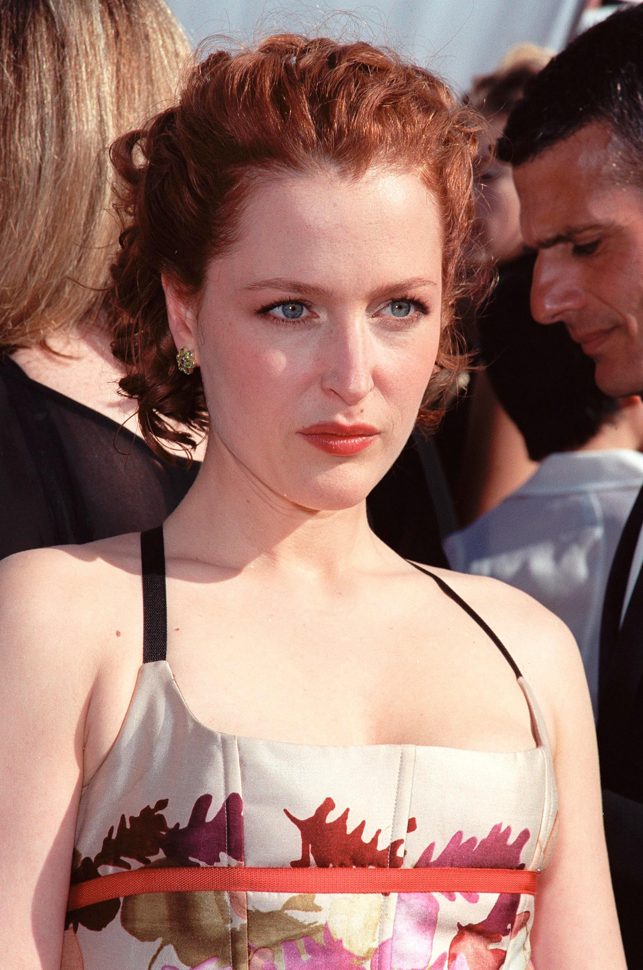 Actress and author Gillian Anderson work in both fields. She is an activist as well. She has received numerous acting honors. She has performed in several excellent theater productions and some dramatic films. However, it was her work as FBI Special Agent Scully that brought her fame on a global scale. She has received numerous honors. By birth, Anderson is a brunette. For work, she had her hair dyed red. For the X-Files revival, she sported a wig.
38. Bonnie Wright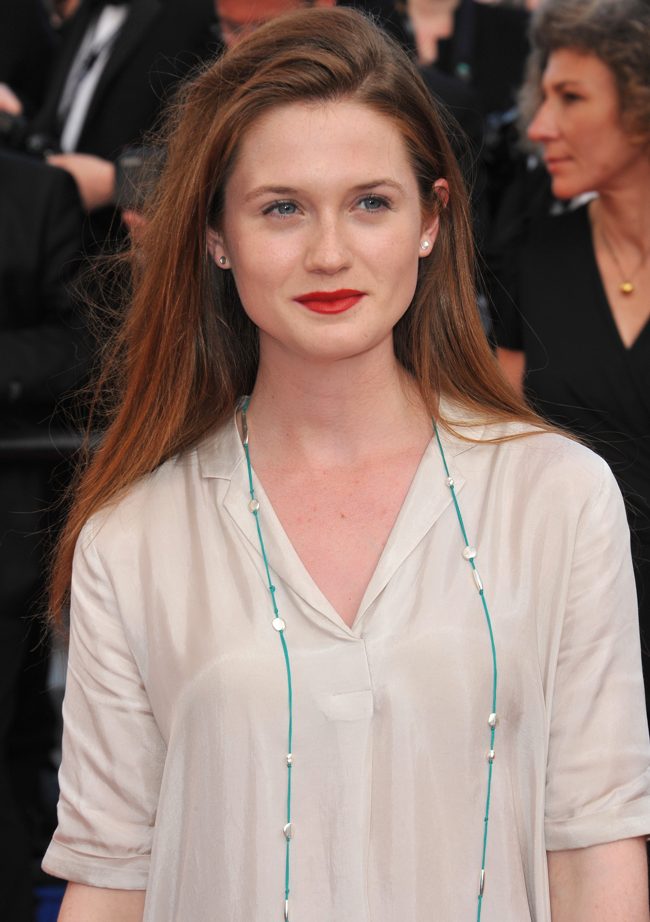 Playing the youngest child of the Weasley family is actress Bonnie Wright. Born in 1991, Wright participated in all eight movies of Harry Potter, eventually becoming Harry Potter's wife. After Harry Potter, Bonnie Wright continued her passion for movies, participating in several projects such as The Sea, Before I Sleep, A Christmas Carol, etc. But none of the projects exploded, maintaining Bonnie Wright's fame and recognition. Currently, Bonnie Wright is still acting, sometimes taking on the role of director, screenwriter, or producer.
39. Molly C. Quinn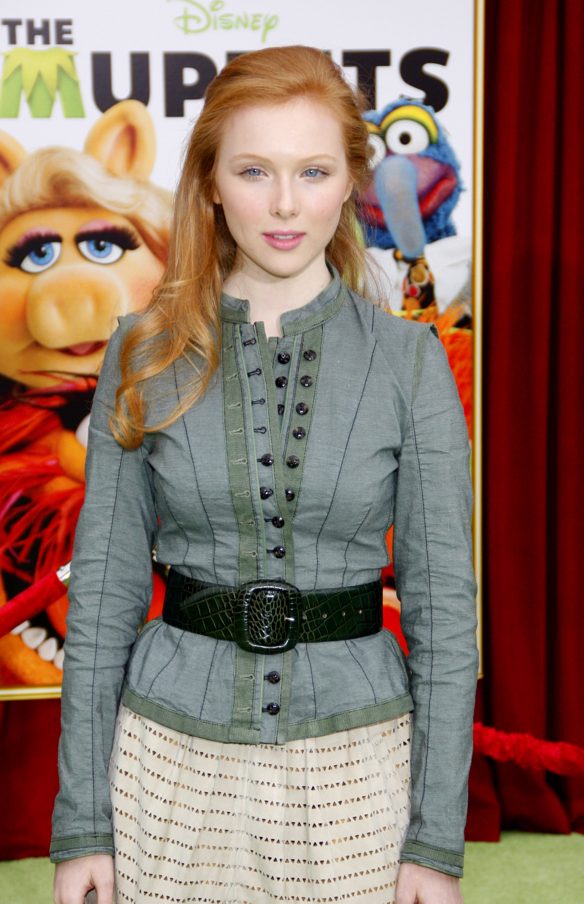 Being the intelligent daughter of Castle, Alexis Castle won our hearts. Molly Quinn is an American stage, film, and television actress born and raised in Texarkana, Texas, United States. Her most well-known performance was Castle Alexis in Castle. She also performed in a community production of The Nutcracker when she was six years old. Her performances in theater are well-known. In the Winx Club and Supergirl in Superman: Unbound, she provides the voice for Princess Bloom.
40. Marcia Cross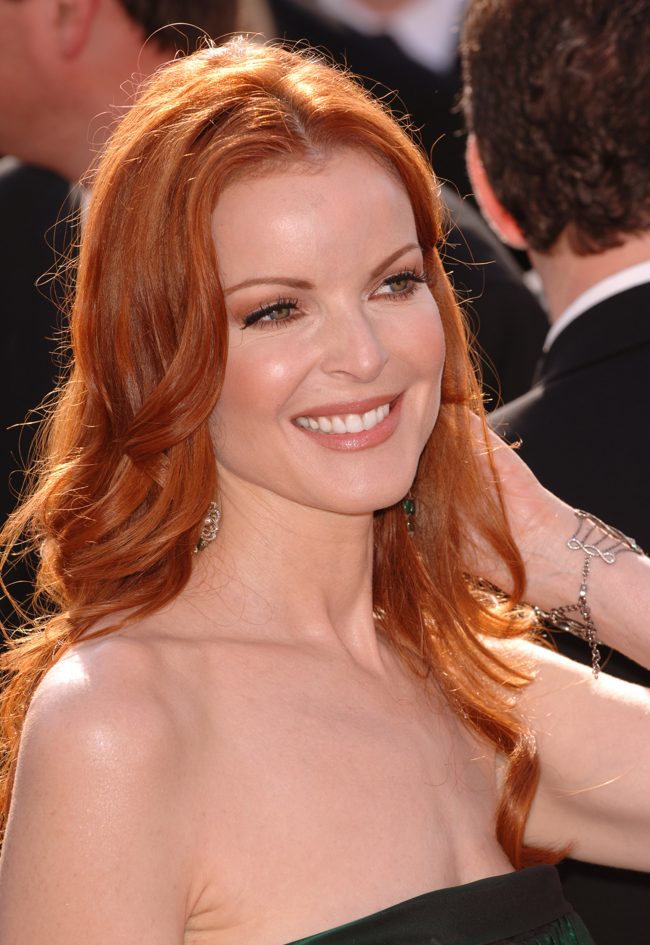 American actress Marcia Anne Cross. On the ABC television program Desperate Housewives from 2004 to 2012, she played the role of conservative housewife Bree Van de Kamp. She received three Lead Actress nominations for the Golden Globes for this performance. She is a redhead by birth, which shouldn't come as a surprise to anyone as she has Irish and English blood.
41. Maureen O'Hara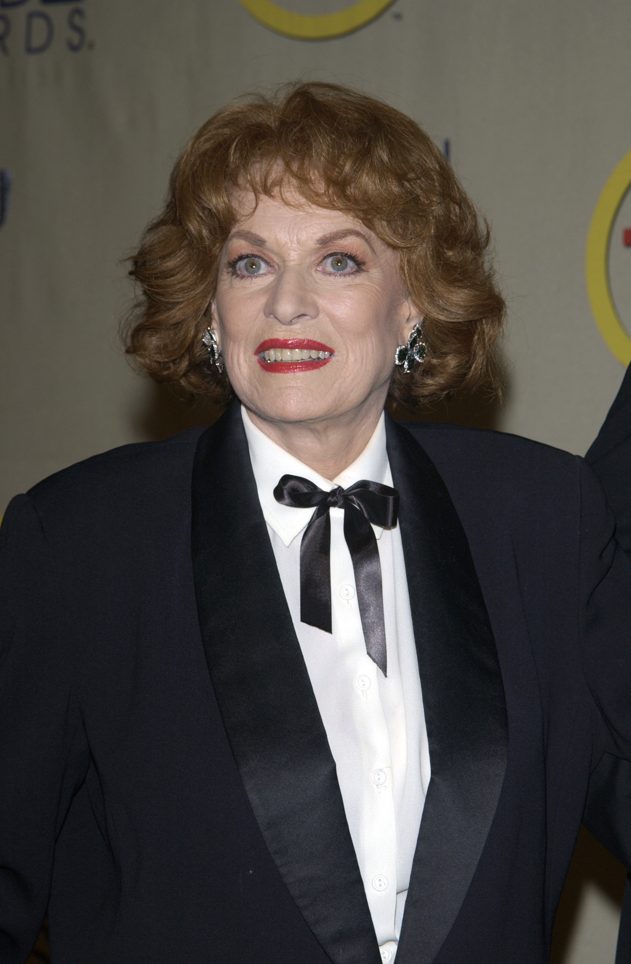 Maureen O'Hara is an Irish actor and one of the famous director John Ford's muses. She was a prominent Hollywood name in the 40s and 50s of the last century with memorable roles in films such as The Hunchback of Notre Dame (1939) or The Quiet Man (1952), but she never received an Oscar for her acting career. It was not until November 2014 that the American Academy of Motion Picture Arts and Sciences awarded Maureen O'Hara the Academy Award for lifetime achievement.
42. Deborah Ann Woll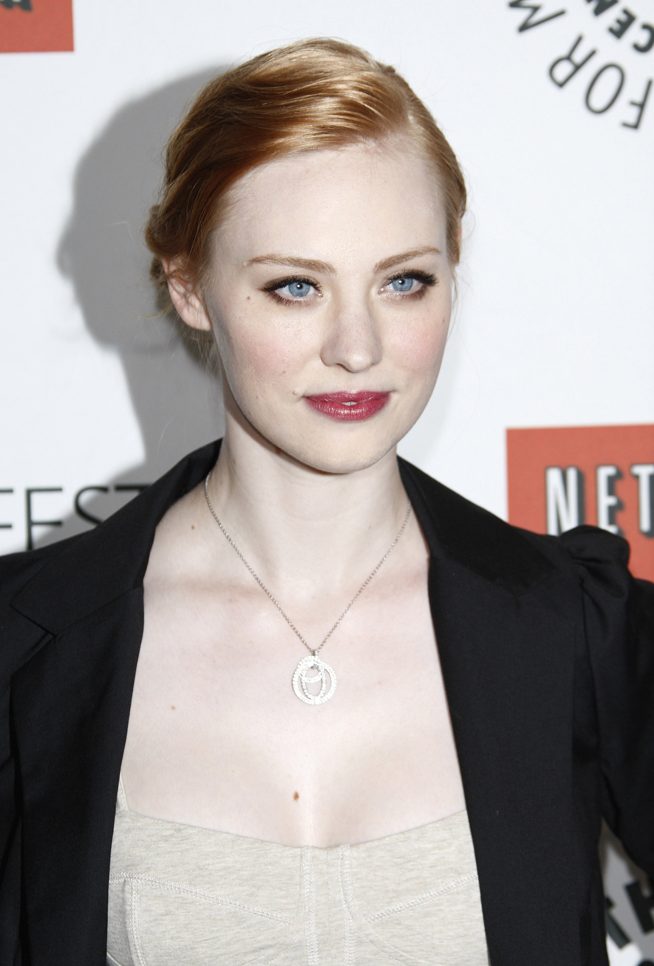 Deborah Ann Woll had roles in movies and television shows like The Punisher, True Blood, The Defenders, and Daredevil. Her acting career began with appearances on television in ER, Life, and CSI: Miami. The Mentalist also featured her in a cameo role. Her veins are filled with German and Irish blood. Since she realized red was her color when she was 14 years old, she has dyed her hair red.
43. Susan Sarandon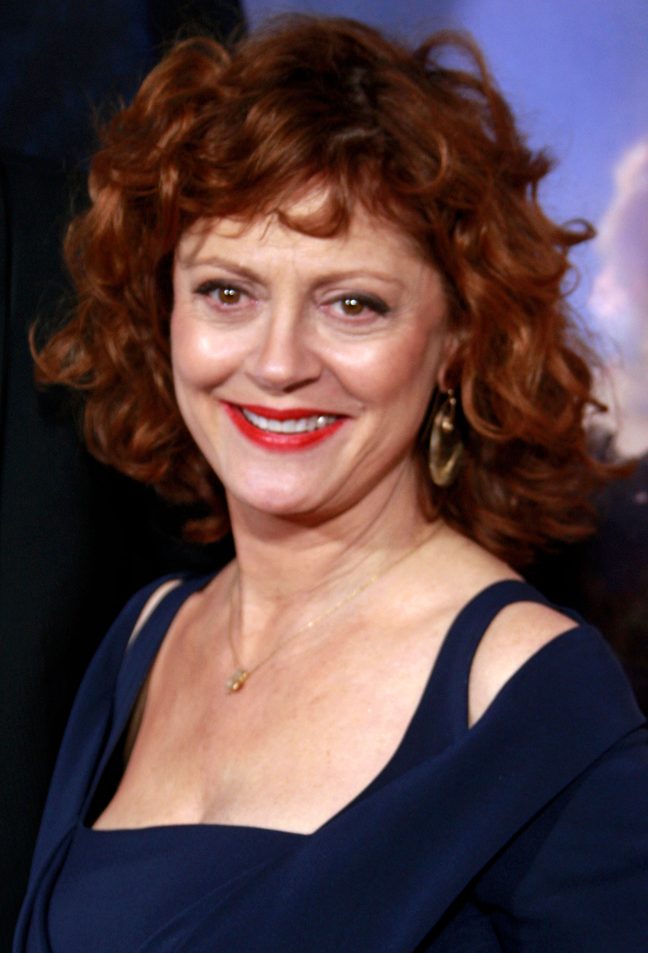 One of Hollywood's most respected actresses, Susan Sarandon, is a veteran artist with a career spanning more than four decades. She became a prominent film actress in the 1970s and improved with time. Her performance in the movie Man's Walking earned her the Academy Award for Best Actress, and she had already been nominated for the award for Atlantic City. She was a UNICEF Goodwill Ambassador and a well-known campaigner.
44. Ellie Kemper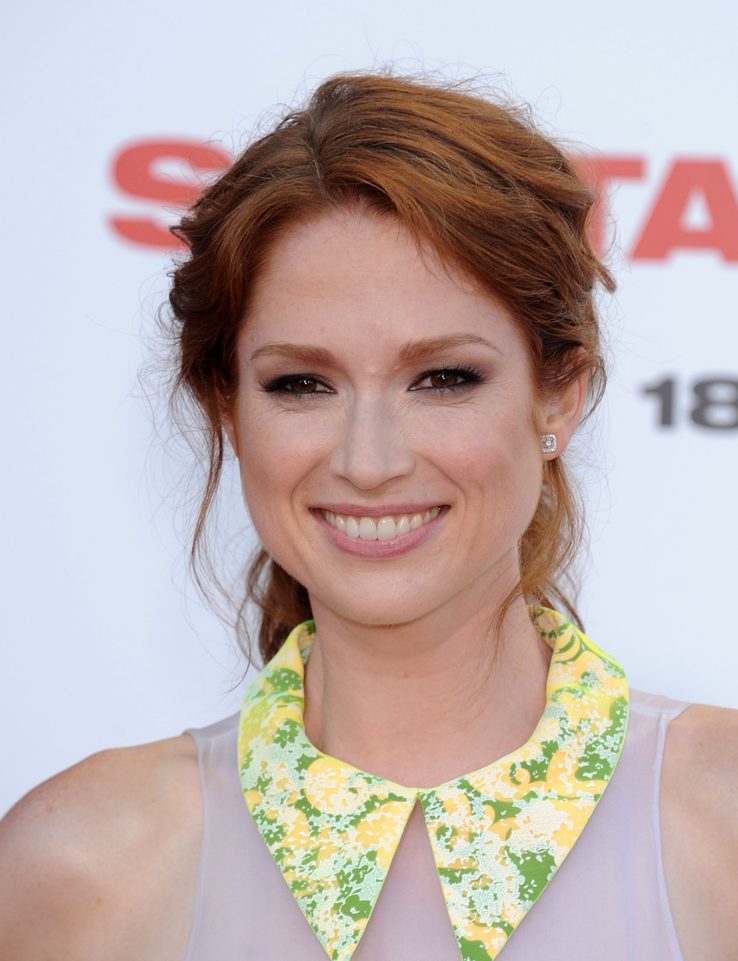 My second favorite front desk agent! In most of her roles, Ellie Kemper is recognized for playing the cutesy, humorous figure. She could have been mistaken for Jayma Mays' sister so quickly. She has received two nominations for her part in the television series Unbreakable Kimmy Schmidt. Jon Hamm was her high school teacher. Princeton University is where she received her education. Guess because Ellie Kemper is a mix of Italian, French, German, and English ancestry. She is a redhead by nature, of course.
45. Kate Walsh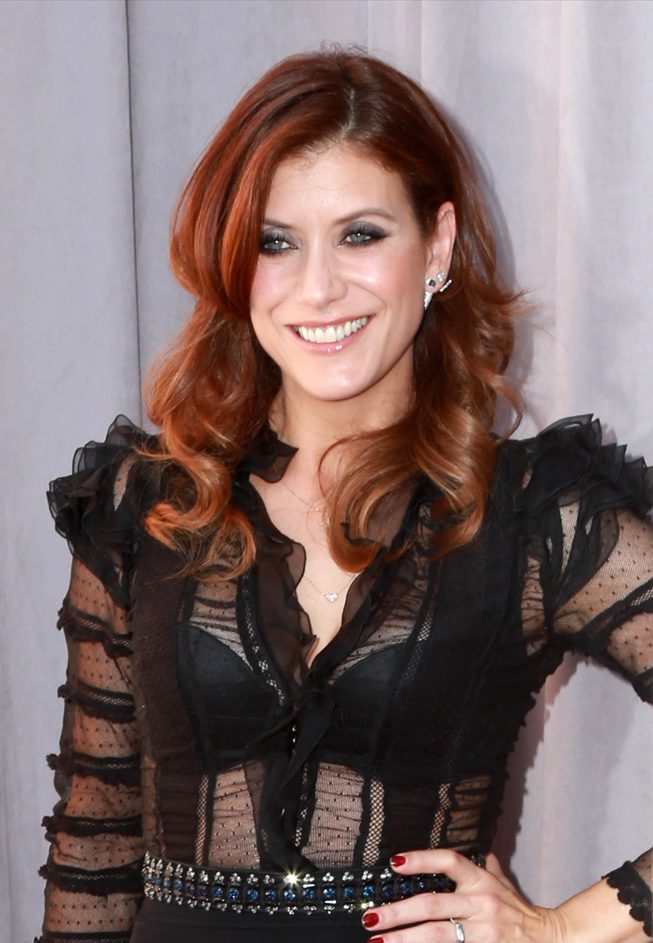 The actress Kate Walsh is outstanding. She played Addison Montgomery on Grey's Anatomy and Private Practice and Olivia Baker on 13 Reasons Why. She was a model and English teacher in Japan before becoming an actress. Described as a "mousy ash brown," Kate Walsh's natural hair color. Her brother and grandmother, however, also have red hair.
46. Laura Prepon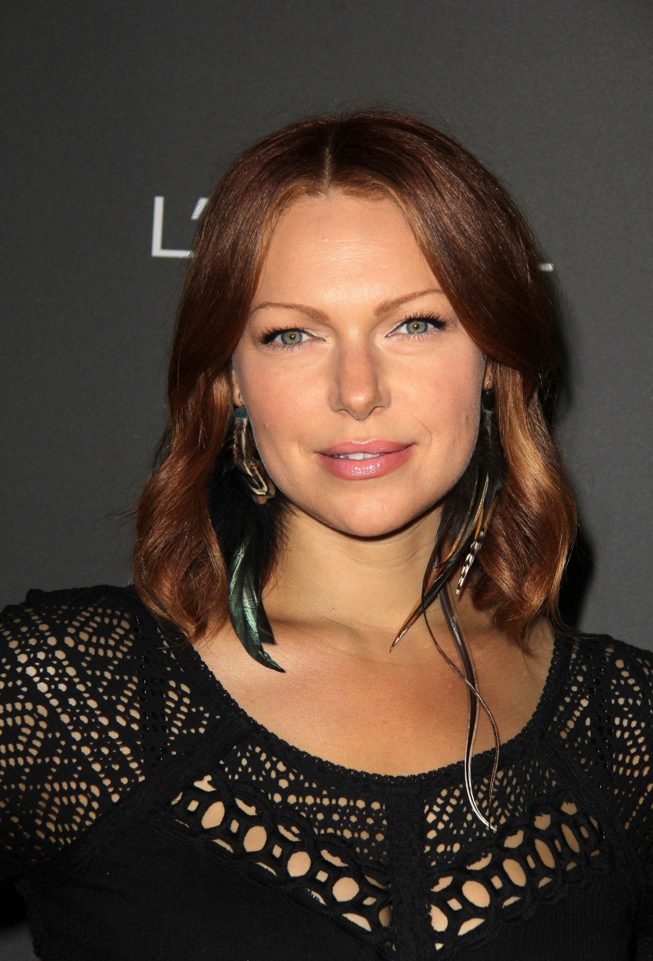 That 70's Show's Donna Pinciotti made Laura Prepon a well-known actress. She has also appeared in numerous movies. The Total Theater Lab in NYC served as her place of study. She has Irish Catholic and Jewish background from Russia. Did you know that her grandfather was Union Army, General Joseph Bradford Carr? Her natural hair color is red, although she favors black hair. Laura, come back to the redness!
47. Sophie Turner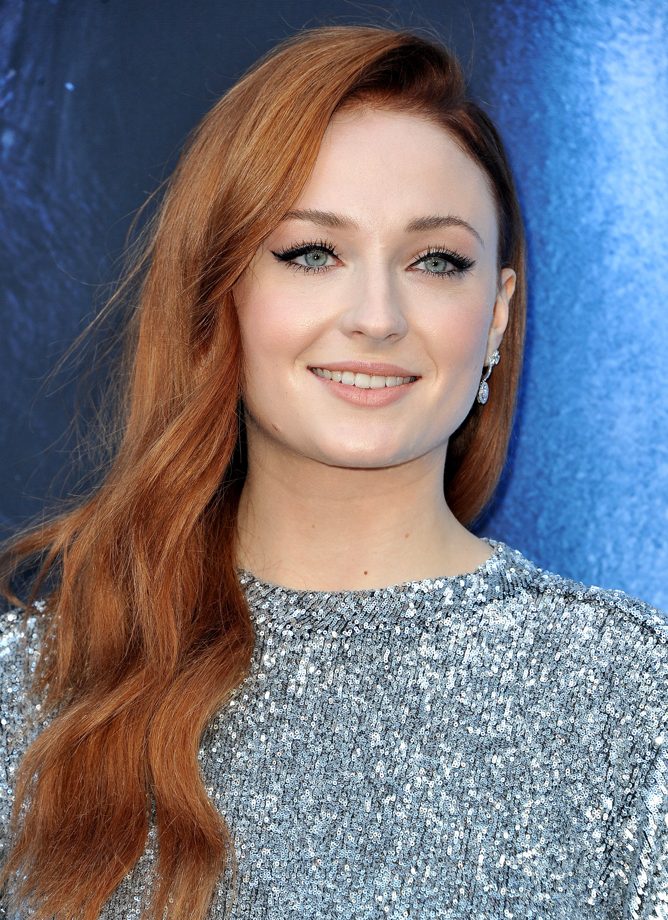 With talent, beauty, and excellent opportunities from a very young age, Sophie Turner is on the way to conquering the screen and becoming a significant new-generation star in Hollywood. She is known worldwide for her role as Lady Sansa Stark in the TV series "Game of Thrones" and the lead role in the latest installment of the popular X-Men series called "Dark Phoenix". To play Sansa Stark, Sophie Turner, a natural blonde, had her hair colored auburn.
48. Zoey Deutch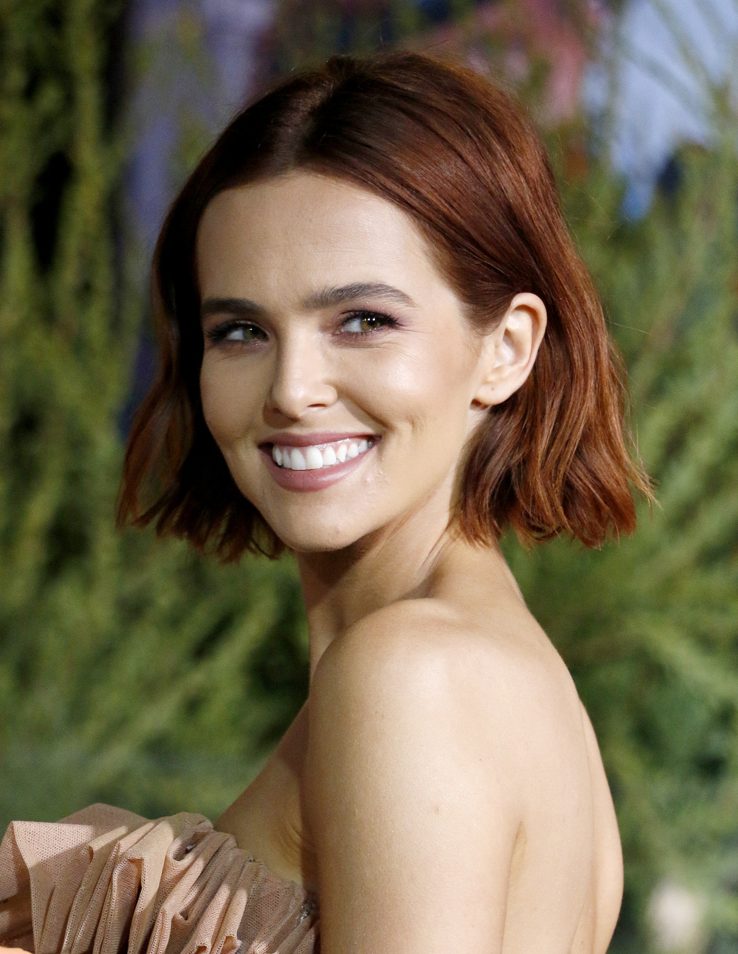 Zoey Deutch was born into a family with a history in the film industry, with her mother, Lea Thompson, an actress, and her father, Howard Deutch, a filmmaker. Zoey Deutch quickly displayed her acting skill and the will to get into Hollywood's A-list. Zoey Deutch is an actress with attractive beauty and an incredibly diverse acting style. Her rich chocolate-auburn hair color brilliantly highlights the brown eyes of Zoey Deutch.
49. Holland Roden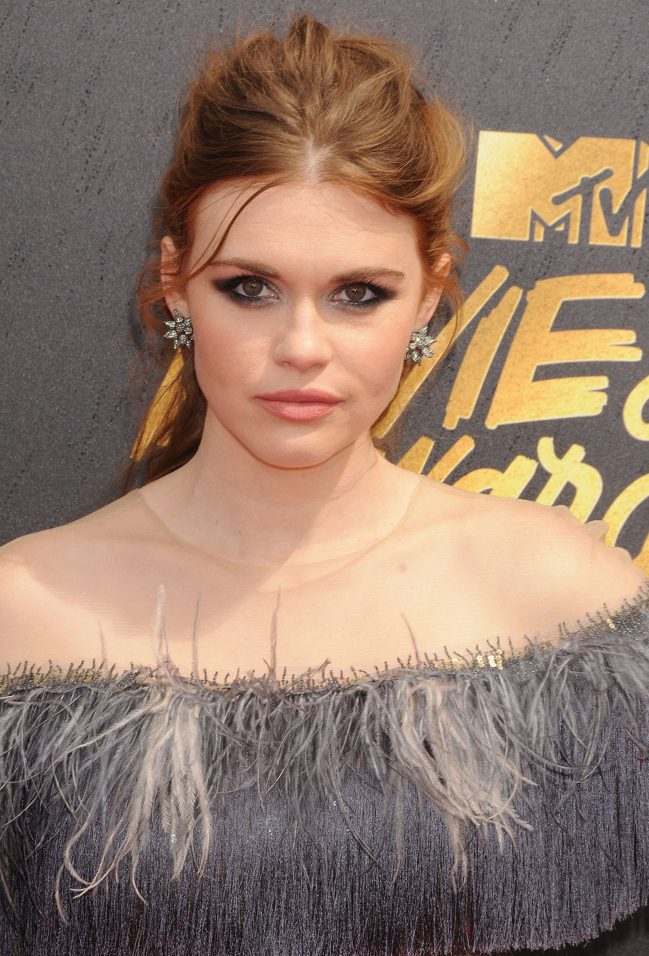 Holland Roden is an American film and television actress. She is widely recognized for appearing in "Teen Wolf", an MTV teen drama series where she plays Lydia Martin, and in "Channel Zero: Butcher's Block", a horror series by Syfy portraying Zoe Woods. She has acted in several well-known movies and television shows, including the Jane the Virgin spinoff Jane the Novela and the horror anthology "Lore" on Amazon Video.
50. Lily Cole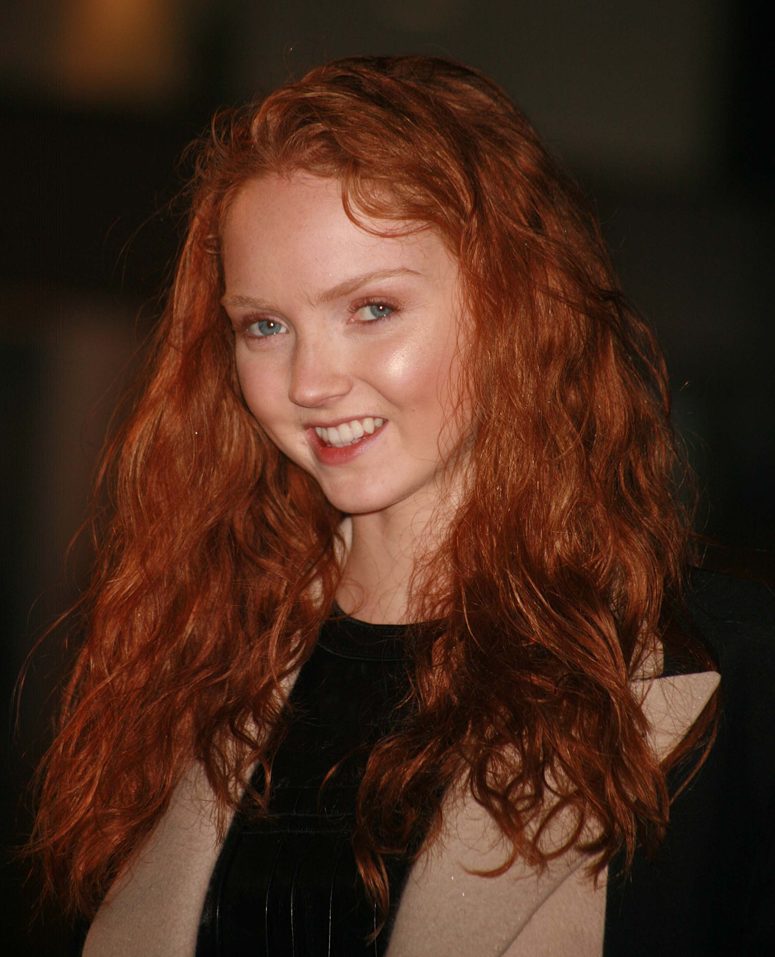 Lily Cole's real name is Lily Luahanna Cole, is an English model – actress. At 14, she met Benjamin Hart, and her modeling career began there. Lily debuted on the British Vogue cover when she was 16 years old, and she immediately started working with renowned companies like Alexander McQueen, Chanel, Louis Vuitton, Jean Paul Gaultier, Marc Jacobs, Prada, De Beers, etc. Additionally, she has taken part in advertising campaigns for Cacharel, Anna Sui, and Longchamp.