PE, also known as a player exclusive in the world of shoes. And PE sneakers are unique versions of a shoe given to professional players or athletes.
For consumers and fans, it is a lot about exclusivity when it comes to sneakers. Over the past few years, Jordan Brand has launched retro versions, and whenever Adidas decides to release another version of the Yeezy Boots, sneaker lovers or sneakerheads will go wild for the most coveted shoes on the release date before hitting the market for resale at a substantial increase.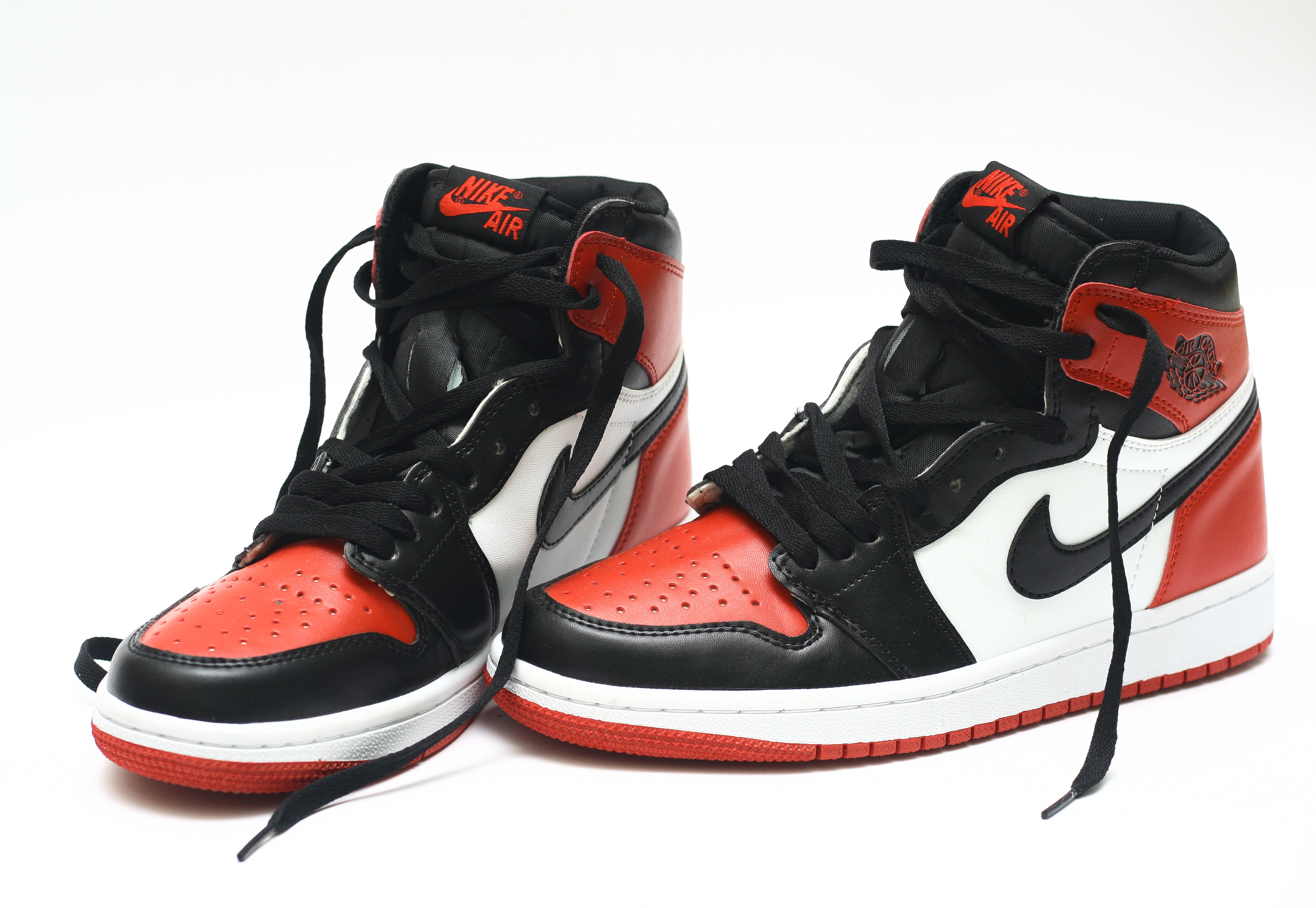 However, in relation to the sneaker world, there is another aspect of exclusivity, which usually appears in the form of player exclusives (also known as PE). These PE sneakers are existing models of shoes primarily designed for players. It is typically considered a way to match their team's color schemes. But there will be much more to know about PE. So, let's discover what PE means in shoes and more than that.
So What Does PE Mean In Shoes?
In fact, the idea of PE shoes has been here for many years. For example, you might know that Julius Irving played in Converse Pro Leather shoes that were higher than any other models sold in retail stores. Another obvious example is that James Worthy wore his pair of New Balance 593, while Clyde Drexler had the PE sneakers from ROOS at the Slam Dunk Contest in 1987.

For fans, PE shoes have an interesting aspect due to their exclusivity. If athletes' signature shoes (such as Jordans, Kobes, Kyres, LeBrons) are marketed and offered to the popular, then PE shoes are really the kind of one-of-one.
Examples of PE Sneakers 2021
P.J. Tucker's Nike Kobe 5 Protro PE
Zion Williamson's Air Jordan 35 "Voodoo" PE
Carmelo Anthony's Air Jordan 35 "Carmerlot" PE
Luca Doncic's Air Jordan 35 "Cosmic Deception" PE
LaMelo Ball's PUMA Court Rider PE
Kelly Oubre Jr.'s Converse All-Star BB Evo PE
Stephen Curry's Under Armour Curry Flow 8 PE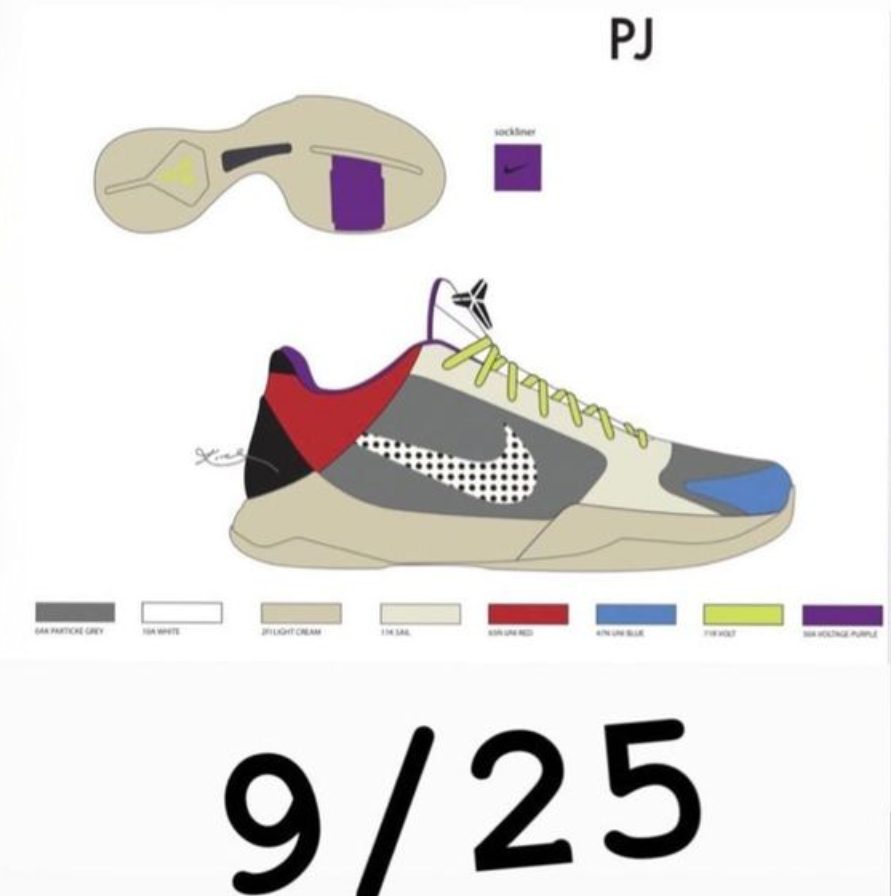 The sneakers are typically provided by the shoe manufacturers for athletes to wear on the field and are not released to the mainstream. However, just like almost all consumer goods, being not easy to access makes these PE sneakers great value products.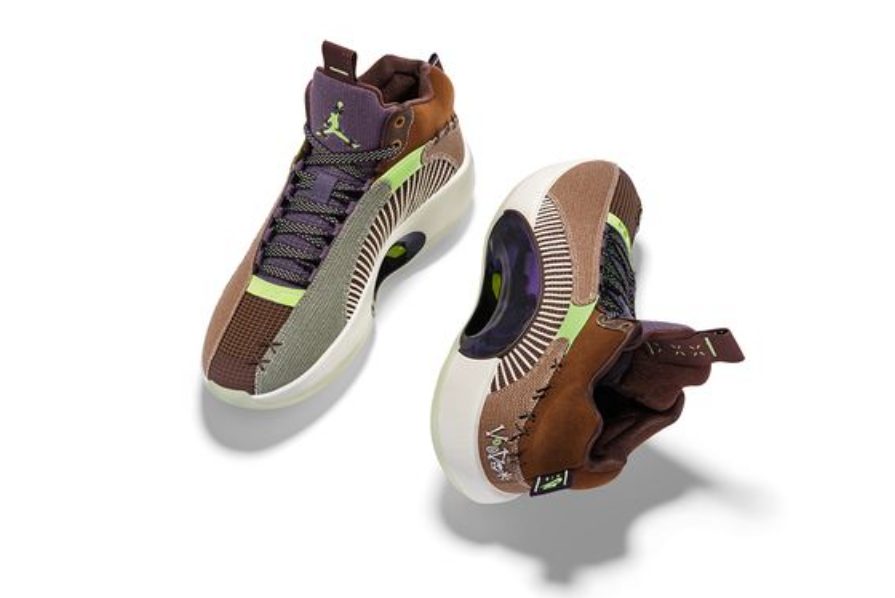 You can also find PE sneakers outside the world of basketball. For instance, April Holmes, a paralympic sprinter, flaunted a hot pink pair of Air Jordan PE sneakers. Air Jordan 6 PE sneakers were also worn by Earl Thomas of the Seattle Seahawks for Super Bowl XLIX. When playing for the Yankees, Derek Jeter wore a pair of Air Jordan XIV PE baseball shoes.
In addition to sports, lots of celebrities also have their own Player Exclusives. For example, you can see that Mark Wahlberg owns Wahlburgers Jordan Formula 23 PE sneakers, while Anthony Hamilton, an R&B singer, has a pair of Air Jordan 9s PEs coming with chocolate brown leather as well.
However, it is obvious that the NBA is the most prevalent place for player exclusive shoes. Here, some of the most creative and best sneakers have been designed and developed.
So, Who Wears PE Sneakers Best?
If you are a sneakerhead, you might know that Famer Ray Allen, who signed Jordan Brand when he was just a newcomer with the Milwaukee Bucks, is considered among the kings in the world of Player Exclusive sneakers.
During his 18 years of career with Milwaukee, Seattle, Ray Allen became the unprecedented league leader in the 3-pointers made. As a result, he finished his career with 2,973 scores. If you have a chance to see his shoe cabinet, you will be surprised by his awesome list of PE sneakers.
If Ray Allen is the king of PE sneakers in former times, then the current PE championship goes to the Air Jordan 31s. This pair of sneakers were released by Jordan Brand before the season started, and the PE version of this shoe has been worn by different players, including Frank Kaminsky, Kawhi Leonard, Russell Westbrook, and Mike Conley.
In fact, lots of consumers and fans prefer the older models of Air Jordan. However, the new design of Air Jordan 31s has facilitated the creation of some of the best PE sneakers for NBA players. And now it becomes the current PE shoes that receive the most global compliments for its streamlined design and how it pairs flawlessly with every colorway of the team, which creates a unique pair of shoes for each player.
But If All Players Perfectly Match PE Sneakers?
The fact is that not all PE sneakers can hit the right notes with fans and consumers. A good example of this is that when Steph Curry's signature pair of Curry 2 Low Chef shoes were launched, they were and still are a limitless source of ridicule due to their bland appearance.
If Curry's signature shoes didn't get good reception from the public, the PE sneakers are also in a similar range. For instance, some of the Curry 1 PE sneakers' designs don't really convey the classic feeling of the Jordan PE shoes. Part of this might be because Under Armour is still asserting itself as a brand.
While Allen's PE sneakers' designs borrow from Jordan's iconic designs, Under Armour is making a fresh start. However, the overall colorways and design seem cluttered and unfocused. Hence, they feel disaffiliated from the sneaker crowd.
Conclusion
No matter if it is Jordan, Adidas, or Under Armour, the game of PE sneakers is still going strong today. While PE shoes haven't developed as much, they are more expanded. Nowadays, a pair of signature shoes (for example, the Jordan 31s pairs) can be easily customized so that it can be player-exclusive for all the 30 NBA teams.
If you could only find PE shoes on some selected players, these sneakers are now everywhere. So, in this regard, we can see that the PE shoe market seems to be a little bit "thinner", where these shoes don't seem that exclusive. It is considered just an extended brand for shoe companies to market their original sneakers that stimulate the PEs. However, PE sneakers are expected to continue and will be a more important part of players' aesthetics in the future.