Have you ever been captivated by the fascinating world of rappers' dreadlocks? The craftsmanship, cultural importance, and sheer beauty of this one-of-a-kind hairdo have grabbed the hearts and imaginations of people all over the world. Whether you're a long-time dread enthusiast or simply curious about this timeless style, understanding the different sizes of dreadlocks is a crucial step toward unlocking the secrets of mane magnificence.
Imagine navigating the huge range of dreadlock sizes with ease, confidently selecting the exact style that matches your personality and interests. Luckily, the Dreadlock Size Chart is here to serve as your guiding light in this mesmerizing realm. From slim and delicate tendrils to bold and voluminous coils, this chart unravels the enigma of dreadlock sizes, enabling you to make informed choices and embrace your own unique sense of style.
Key Takeaways
Dreadlocks, or "locs," are distinctive hairstyles formed by intentionally matting or braiding hair into long, rope-like strands.
Sisterlocs are the smallest type of dreadlocks and offer a range of sizes. They require professional installation using a special interlocking tool and regular maintenance every 4-6 weeks.
Microlocs strike a balance between Sisterlocs and Traditional Locs. They are smaller than the diameter of a pencil and require minimal training to install. Maintenance is recommended every 4-8 weeks.
Traditional Locs come in various sizes, with a diameter of 10mm or larger. Larger locs make a bold statement, medium-sized locs strike a balance, and small locs create an elegant and refined look.
Dreadlock sizes and numbers vary depending on the desired style and hair thickness.
Large locs are bold and attention-grabbing. Creating 20-50 locs results in thicker strands, while aiming for around 50 locs gives a thinner appearance.
Medium locs offer a balance between volume and ease of maintenance. Creating 51-100 locs provides a fuller head of hair and simplifies styling.
Small locs exude trendy and refined sophistication. Aim for 101-200 locs, with the number depending on hair thickness.
Microlocs are incredibly thin and versatile. Creating 201-250 locs allows for various styling options and minimal maintenance.
Sisterlocks are extremely thin and require more than 250 dreads. They are professionally created using a patented tool, offering versatility in styling but requiring a time-consuming process.
Consider your hair type, intended style, and maintenance requirements when deciding on the size of your dreadlocks. Seek professional help, embrace your individuality, and be conscious of the financial and time commitment needed.
What Are Dreadlocks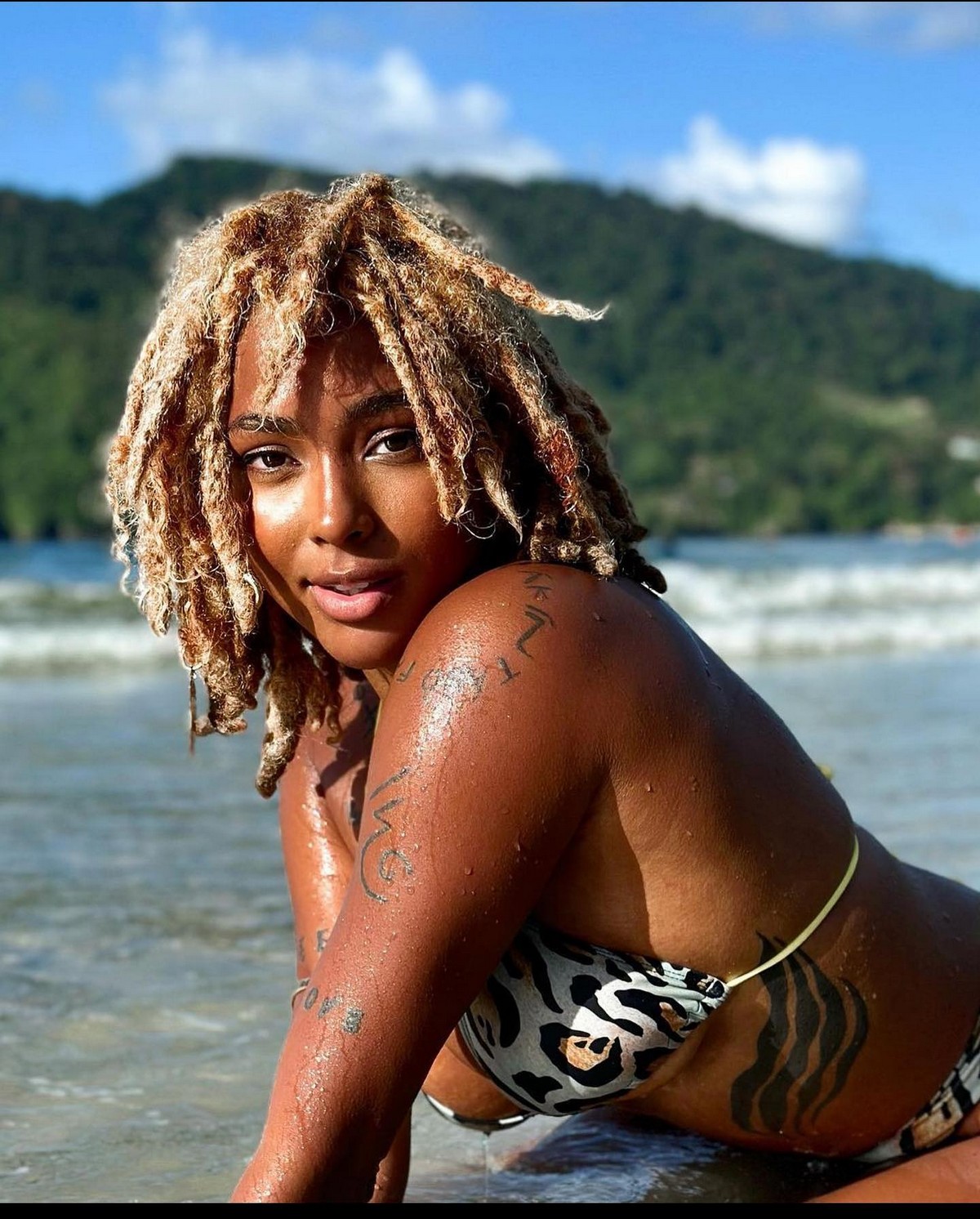 Dreadlocks, often referred to simply as "locs," are a striking and distinctive hairstyle that originates from various ancient cultures. They are formed by intentionally matting or braiding hair, resulting in long, rope-like strands. Dreadlocks are popular with men and even long dreadlocks are loved by women. This unique style has been embraced by diverse communities around the globe, from ancient Egypt to Rastafarian culture and beyond.
To create dreadlocks, one must have patience and an understanding of the process. It begins with the hair being left to grow naturally or starting with long hair that is sectioned into smaller parts. These sections are then meticulously twisted, palm-rolled, or interlocked using a specialized tool. Over time, these twists and tangles naturally lock together, forming the iconic cylindrical or rope-like appearance of dreadlocks.
Dreadlocks have long been associated with spirituality, cultural identity, and personal expression. They can symbolize a connection to nature, a commitment to a particular belief system, or a celebration of one's heritage. They are a statement, a work of art that adorns your head and allows you to embrace your individuality with confidence.
Dreadlock Size Chart: Dreadlock Sizes by Type
When choosing the right size for your dreadlocks, information is power. You don't want to settle for any size; you want the size that perfectly complements your style and personality. Fear not, for we have all the information you need to make an informed decision. Prepare to delve into the world of dreadlock sizes and discover the perfect fit for you!
| | | | |
| --- | --- | --- | --- |
| Dreadlock Type | Size | Diameter | Description |
| Sisterlocs | Tiny | Smaller than fine yarn | Delicate and precise; requires professional installation; 400-800 locs; maintenance every 4-6 weeks |
| Sisterlocs | Medium | Varies | Charm of its own; requires professional installation; 400-800 locs; maintenance every 4-6 weeks |
| Sisterlocs | Big | Varies | Special charm; requires professional installation; 400-800 locs; maintenance every 4-6 weeks |
| Microlocs | Small | Smaller than pencil | Captivating and refined; minimal training required; 150-300 locs; maintenance every 4-8 weeks |
| Traditional Locs | Large | Diameter of Sharpie | Strong and noticeable statement; free-form in nature; significant volume |
| Traditional Locs | Medium | Thickness of #2 pencil | Balance between subtlety and presence; versatile with styling options |
| Traditional Locs | Small | Diameter of chopstick | Elegant and refined appearance; suitable for intricate styles; can be adorned with accessories |
Sisterlocs: Embrace the Elegance of Petite Locs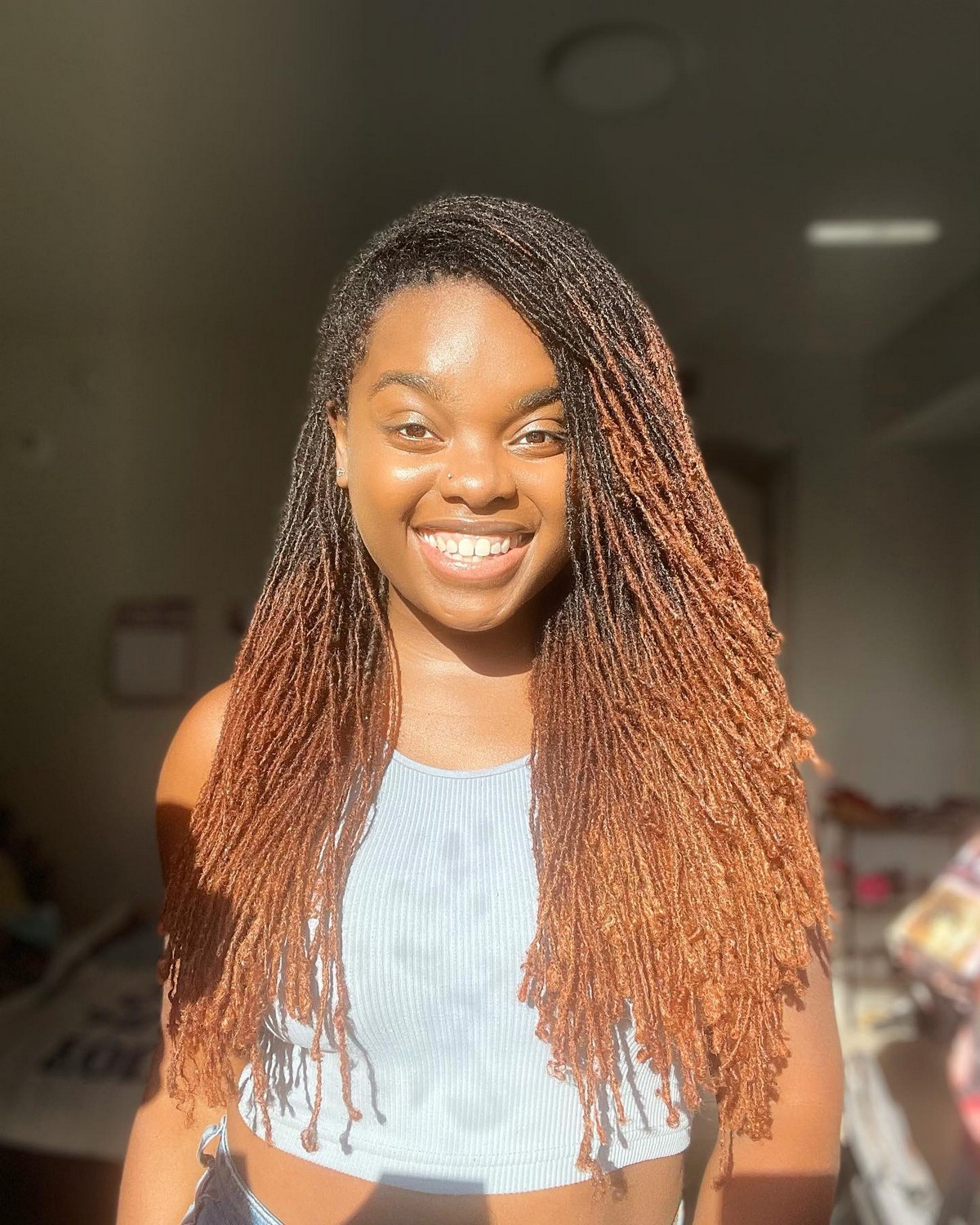 Sisterlocs, the tiniest members of the dreadlock family, offer a delightful range of sizes. You may choose between tiny, medium, or big Sisterlocs, each of which has a special charm of its own. Picture the smallest Sisterlocs, as delicate as fine yarn, gracing your hair with exquisite precision. If you want Sisterlocks you should know a couple of things.
Installing Sisterlocs is an art that calls for a professional touch, utilizing a special interlocking tool. Depending on a number of variables, including hair density and length, the process might take anywhere from 24 to 48 hours. With a density range of 400 to 800 locs, maintenance every 4-6 weeks is recommended to keep your Sisterlocs looking flawless.
Microlocs: Find the Sweet Spot Between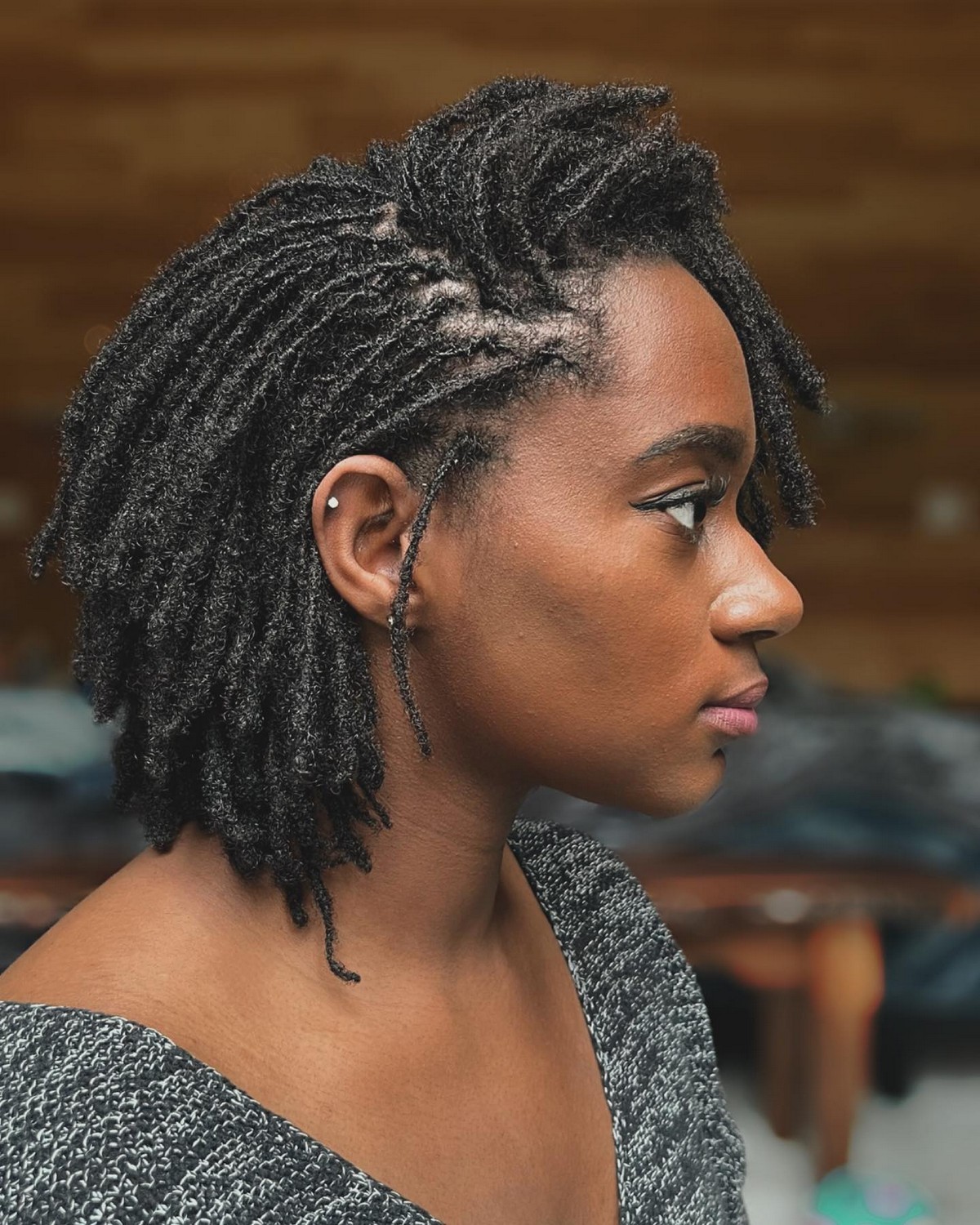 Microlocs strike a perfect balance between the petite Sisterlocs and the bolder Traditional Locs. These locs typically measure smaller than the diameter of a pencil, creating a captivating and refined look. Starting your Microlocs journey is a breeze, as it requires minimal training.
Twists, braids, or coils can serve as the foundation, and a touch of wax aids the locking process. You can expect to invest 2-4 hours in installation, and maintenance is recommended every 4-8 weeks, depending on hair growth. With approximately 150-300 microlocs, you'll enjoy a voluminous and stylish appearance.
Traditional Locs: Embrace Versatility and Express Yourself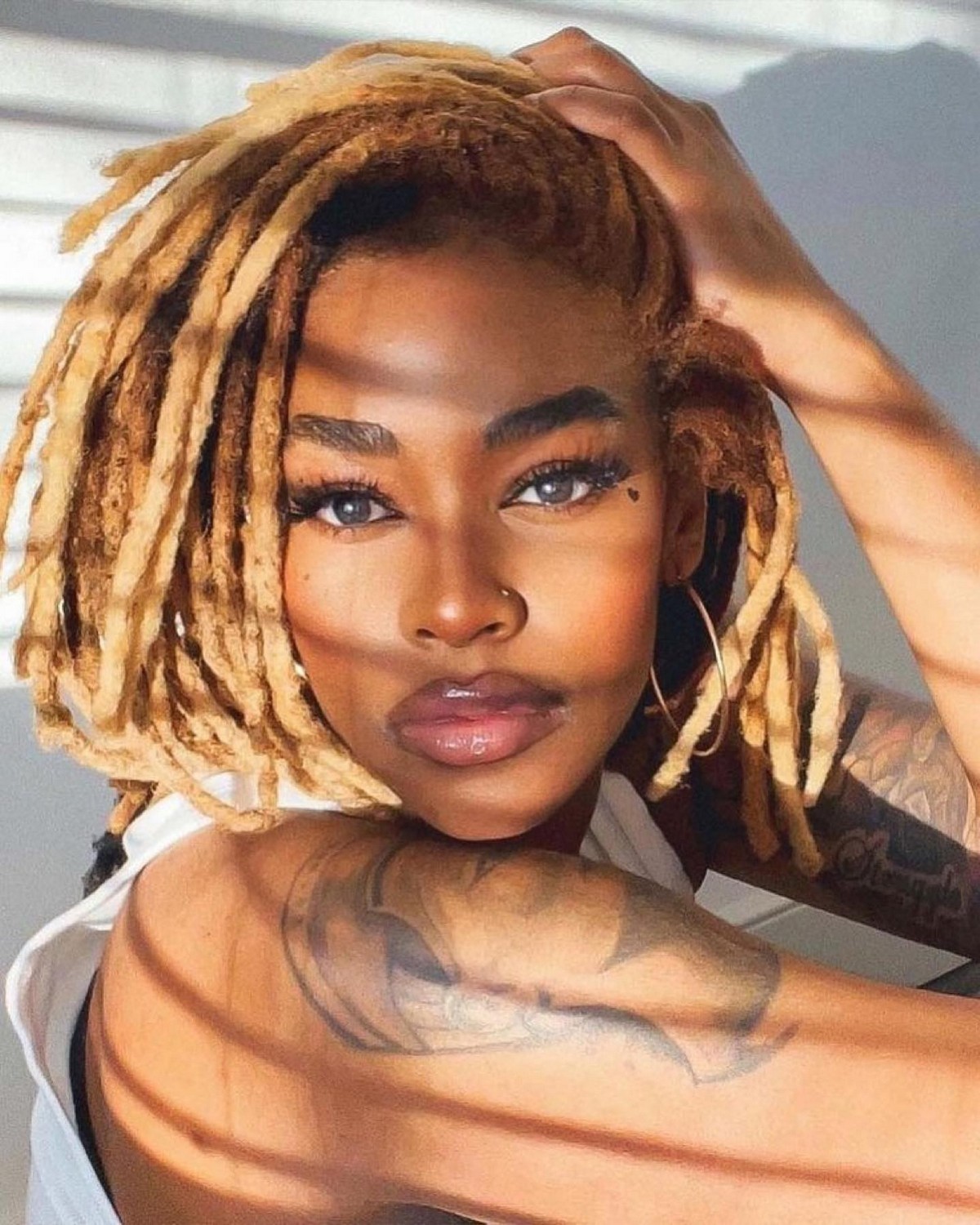 Traditional locs hold a special place in the hearts of many, thanks to their timeless appeal and easy maintenance. These locs come in various sizes but typically measure 10mm in diameter or larger. Whether you opt for a few thick locs or a larger number of thinner ones, the choice is yours to make. Less locs mean thicker hair, while more locs create a more intricate and detailed look. Revel in the freedom to express yourself and explore the limitless possibilities Traditional Locs offer.
Traditional locs offer a wide range of sizes, allowing you to express your unique style. From large to small, these locs come in various diameters, each with its own distinct appeal. Let's dive into the different sizes of traditional locs:
Large Locs
Large locs are the way to go if you want to make a strong and noticeable statement. These locs, which have a diameter akin to a Sharpie marker, ooze grandeur and refinement. Often free-form in nature, large locs boast significant volume, creating a captivating and head-turning look.
Medium Locs
Medium-sized locs strike a balance between subtlety and presence. With a thickness comparable to a #2 pencil, these locs a popular choice among many loc wearers. The medium size offers versatility, allowing for a variety of styling options while maintaining a classic and timeless appeal.
Small Locs
Small locs are another widely recognized size category, admired by many for their elegant and refined appearance. With a diameter almost equivalent to that of a chopstick, these locs create a sleek and polished look. They lend themselves well to intricate styles and can be adorned with various accessories to accentuate their charm.
With this detailed dreadlock size chart at your disposal, you can confidently go out on your quest to locate the ideal loc size. Remember, it's not just about the size; it's about embracing your unique style and expressing yourself boldly. So go forth and rock those dreadlocks with pride!
Determining Your Dreadlock Size and Number: Unlocking the Perfect Style
Are you ready to rock some fabulous dreadlocks? Before you embark on your loc journey, it's essential to understand the different sizes and numbers of locs available. This knowledge will empower you to make an informed decision and achieve the desired look. Enter the fascinating world of dreadlock sizes and numbers now!
| | | | | |
| --- | --- | --- | --- | --- |
| Dreadlock Size | Locs Range | Hair Type | Styling Versatility | Maintenance Level |
| Large Locs | <50 locs | Any hair type | Limited | Moderate |
| Medium Locs | 51-100 locs | Fine to thick hair | Moderate | Easy |
| Small Locs | 101-200 locs | Fine to thick hair | High | Moderate |
| Microlocs | 201-250 locs | Fine to thick hair | High | Low |
| Sisterlocks | >250 locs | Fine to thick hair | High | High |
Large Locs: Making a Bold Statement (<50 Locs)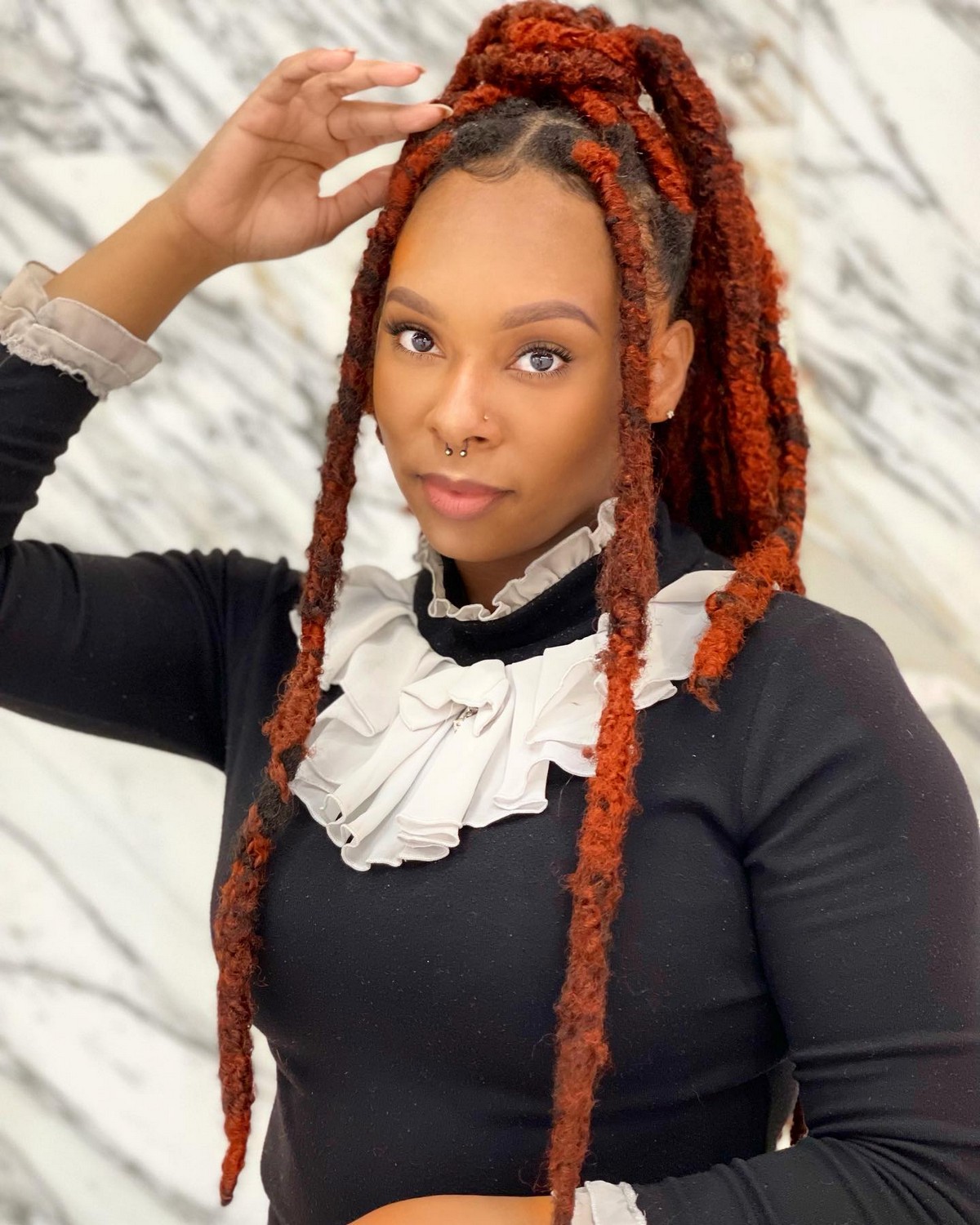 If you crave thick and attention-grabbing traditional locs, creating between 20 and 50 locs will do the trick. But here's a pro tip: fewer locs mean thicker strands as they mature. So, if you're after thicker locks, opt for around 20 locs. However, if you prefer a thinner appearance, aim for 50 locs.
Remember, never go below 20 locs, as this can result in extremely thick dreads. Thick locks have a higher water retention rate, making it difficult for them to air dry after washing. So you need some technique to dry your dreadlocks without damaging them. Additionally, buildup and residue are more likely to occur on larger locs, potentially leading to mold growth. Stay on the safe side and embrace a manageable number of locs!
Medium Locs: Striking a Balance (51-100)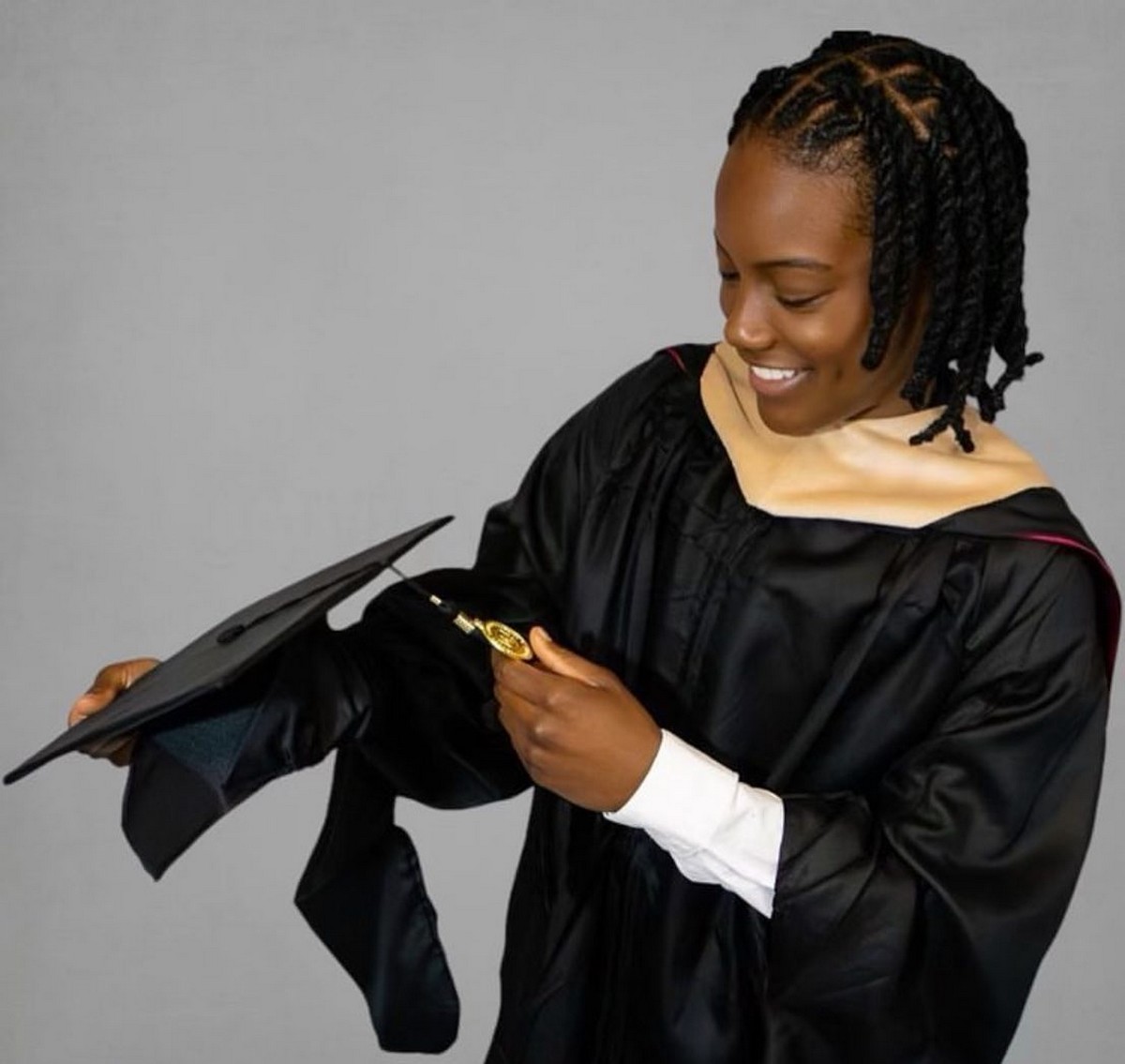 For those seeking a head full of luscious medium-sized locs, create anywhere between 51 and 100 locs. If you have fine hair and crave pencil-sized locs, 51 locs should be your go-to option. If you have thicker hair, however, aiming for 100 locs or near that amount can work wonders.
Medium locs offer a beautiful balance between volume and ease of maintenance. With a lower number of locs, styling dreadlocks becomes a breeze, and you'll enjoy a fuller head of hair. Embrace the versatility and simplicity that medium-sized locs bring to your style!
Small Locs: Embracing Delicate Sophistication (101-200)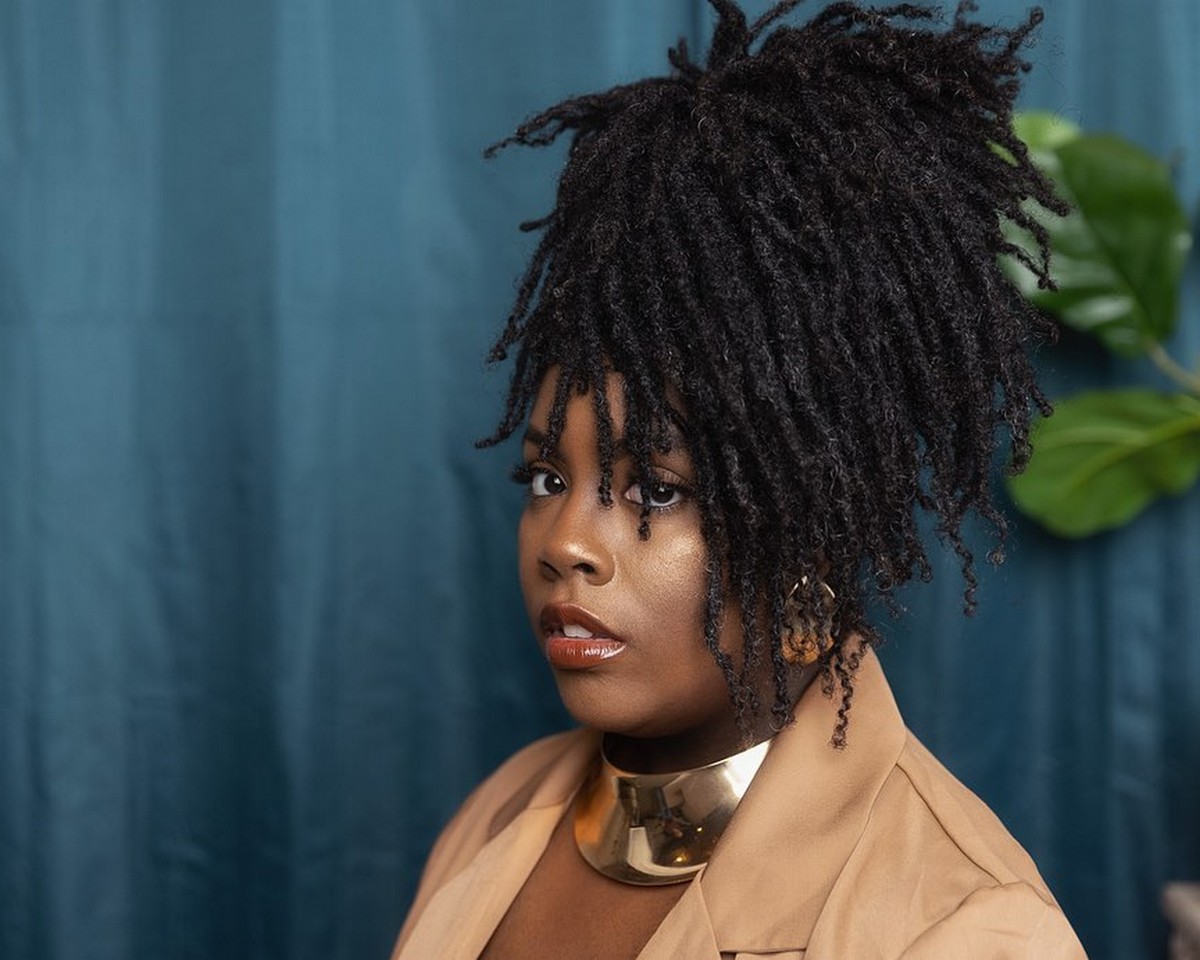 Do you desire a trendy and refined appearance? Small locs are the answer! To achieve this aesthetic, aim for anywhere between 101 and 200 locs. Just like large and medium-sized locs, the number of locs required depends on your hair thickness. Thicker hair calls for approximately 200 locs, while thinner hair can be styled with around 101 locs.
Opting for 101 locs will give you medium-thin dreads, while 200 locs will create a thin and refined appearance. Remember that the quantity of locs required will depend significantly on the thickness and coarseness of your hair. Embrace the beauty of small locs and let your hair radiate elegance!
Microlocs: Celebrating Versatility and Low Maintenance (201-250)
If you desire incredibly thin locs with endless styling possibilities, microlocs are your ultimate choice.You need to know something about microlocs first. To achieve the desired size, aim for a range of 201 to 250 locs. For those seeking the thinnest microlocs, creating around 250 locs will provide the perfect outcome.
One fantastic advantage of microlocs is their versatility. You have the freedom to create medium-sized or large locs, allowing you to experiment with different styles. Another perk is the minimal maintenance required for microlocs. With these dreads, you can effortlessly achieve a stylish look while spending less time on upkeep.
Sisterlocks: The Epitome of Elegance (>250 Locs)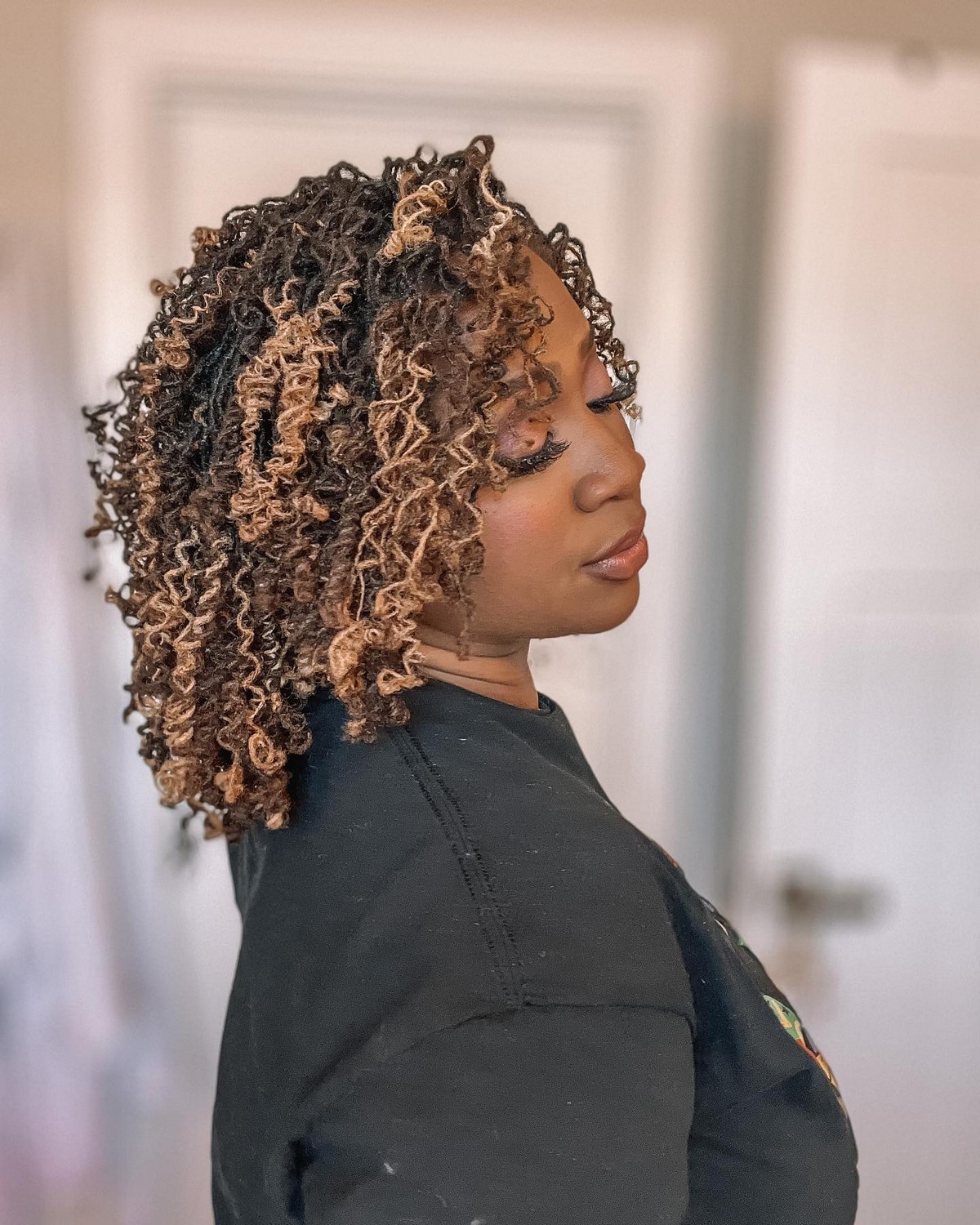 Are you ready to elevate your loc game to new heights of sophistication? Sisterlocks are here to answer the call! These locs are extremely thin and require more than 250 dreads. Unlike traditional locs, sisterlocks are professionally created using a patented tool, resulting in a uniform and perfectly parted lock.
Sisterlocks offer versatility in styling, allowing you to explore various non-loc hairstyles. However, keep in mind that achieving sisterlocks is a time-consuming process. The initial locking and subsequent retightening can take hours. But trust us, the end results are truly marvelous!
Six Tips for Selection of Right Dreadlock Size
Dreadlocks are a powerful and versatile hairstyle that can make a bold statement. But, before you begin your path to dreadlock grandeur, you must first choose the appropriate size for your locks. The size of your dreadlocks can greatly impact your overall look and maintenance routine. Here are six guidelines for choosing the proper dreadlock size to help you make an informed selection.
Consider Your Hair Type and Texture
Different hair types and textures require different sizes of dreadlocks. If you have fine or straight hair, smaller-sized dreadlocks would be more suitable as they will lock more easily and create a tighter appearance. In contrast, individuals with thick or curly hair might find that opting for larger-sized dreadlocks is more suitable, as this choice will enhance their hair's volume and allow their natural texture to be prominent. Understanding your hair type and texture is key to choosing the perfect size for your dreads.
Reflect on Your Desired Style
Dreadlocks come in various sizes, ranging from thin pencil-sized locks to chunky thick ones. Your desired style and aesthetic vision play a significant role in determining the perfect size for your dreadlocks. Decide for smaller-sized dreadlocks if you want a more elegant and polished appearance. They will give you a neat and uniform appearance. However, if you prefer a more bohemian or free-spirited vibe, larger-sized dreadlocks can provide that effortlessly tousled and voluminous look.
Consider Maintenance and Lifestyle
The size of your dreadlocks will influence the maintenance and care required. Smaller-sized locks are generally easier to maintain as they have less weight and are less prone to unraveling. They also dry faster after washing. Conversely, larger-sized locks may require more time and effort to maintain. They can take longer to dry and might need additional support to prevent them from becoming heavy or causing strain on your scalp. When selecting the size of your dreadlocks, take into account your lifestyle and how much time and work you are ready to devote to maintenance.
Seek Professional Advice
If you're unsure about which size of dreadlocks would suit you best, don't hesitate to consult a professional loctician. They have the skills and experience to evaluate the texture, type, and personal style of your hair in order to suggest the best dreadlock size for you. Professional guidance can ensure that you achieve the desired look while avoiding any potential issues or regrets down the line.
Experiment and Embrace Individuality
Ultimately, the size of your dreadlocks should be a reflection of your unique individuality and personal style, whether you have short hair and want to wear dreadlocks. The advice given above is helpful, but it's vital to remember that there are no hard-and-fast rules for choosing the ideal size. Feel encouraged to explore and experiment with various sizes until you discover the one that truly resonates with your essence. Whether you opt for thin, medium, or thick dreadlocks, embrace your distinctiveness and exude confidence as you showcase your chosen style.
Dreadlock Investment Budget
If you depend on a stylist's skills to maintain your dreadlocks, be ready to set aside money for each appointment. Depending on your stylist's fees and the number and type of your dreadlocks, retightening sessions can cost anywhere from $50 to $200. Moreover, these sessions can take several hours of your precious time. Keep this financial and time commitment in mind as you make your dreadlock size decision.
FAQs
1. How is a dreadlock size chart typically organized?
A dreadlock size chart typically organizes the sizes of dreadlocks based on various factors, such as diameter, circumference, or width. It may include different categories or ranges of sizes, allowing individuals to compare and select the size that aligns with their desired look.
2. Can I mix different sizes of dreadlocks in my hairstyle?
Yes, mixing different sizes of dreadlocks in your hairstyle is a common practice and can create a visually interesting and dynamic look. Many individuals opt for a combination of thin, medium, and thick dreadlocks to add texture and depth to their hairstyle. Experimenting with different sizes can help you achieve a unique and personalized appearance.
3. Are there any recommended sizes for different hair lengths?
The relationship between hair length and dreadlock size is not strictly regulated, although there are some guidelines that may be followed. For shorter hair, thinner dreadlocks may be more suitable to maintain a balanced look. As the hair length increases, medium or thicker dreadlocks can complement the overall style. However, these recommendations are not set in stone, and personal preference ultimately plays a significant role.
4. How can I measure the size of my existing dreadlocks?
Use a delicate measuring tape or a ruler to determine the size of your current set of dreadlocks. Encircle the measuring tape or ruler around a solitary dreadlock to ascertain its circumference. Alternatively, if you prefer to measure the diameter, simply gauge the widest point. Record the measurement in either centimeters or inches and consult the dreadlock size chart to determine the appropriate size classification.
5. Can I adjust the size of my dreadlocks after they are formed?
Once dreadlocks are formed, it can be challenging to change their size significantly without unraveling and starting the locking process anew. However, minor adjustments may be possible with the assistance of a professional loctician. They can help combine or divide existing dreadlocks to achieve a desired size, although this process may be time-consuming and require careful consideration.
6. Are there any cultural or symbolic meanings associated with different dreadlock sizes?
Dreadlocks hold cultural and symbolic significance in various communities and individuals' lives. However, the specific meanings associated with dreadlock sizes can vary depending on cultural, spiritual, or personal.
7. Are there any limitations to using a dreadlock size chart?
While a dreadlock size chart provides valuable guidance, it's important to note that hair textures and densities can vary, and individual hair types may not fit precisely within the specified sizes on the chart. Additionally, the chart serves as a general reference, and personal preferences can differ. Always get advice from a qualified loctician who can take into account your particular hair qualities and direct you appropriately.
8. Can I create custom sizes of dreadlocks that are not listed on the size chart?
Yes, you can create custom sizes of dreadlocks that are not specifically listed on the size chart. Some individuals prefer unique or unconventional dreadlock sizes to express their personal style. Custom sizes can be achieved by combining existing dreadlocks, dividing larger ones, or using specific techniques during the locking process. Working with a skilled loctician can help you achieve your desired custom size.
9. Is it possible to change the size of my dreadlocks over time?
While changing the size of dreadlocks after they are formed can be challenging, they may naturally change in size and shape over time due to factors like hair growth, maintenance practices, and the locking process. As the dreadlocks mature, they can thicken or shrink slightly. However, significant changes in size typically require major adjustments or starting the locking process anew.
10. Can I use a dreadlock size chart for other hairstyles or braids?
While a dreadlock size chart specifically focuses on dreadlocks, it can serve as a reference for other hairstyles or braids that involve similar principles. If you're looking to achieve a specific thickness or diameter for your braids or other styles, you can compare the sizes on the dreadlock chart to help you make informed decisions and communicate your desired outcome to your hairstylist.