This guide is all about Gildan hoodie sizing. It will include the size charts of several popular Gildan hoodies for both adults and youths.
Gildan hoodies are well-known for their warm, soft, and comfortable feel to touch while coming at an affordable price.
But first, let's see how well Gildan hoodies fit as well as Gildan hoodie sizing.
How Do Gildan Hoodies Fit?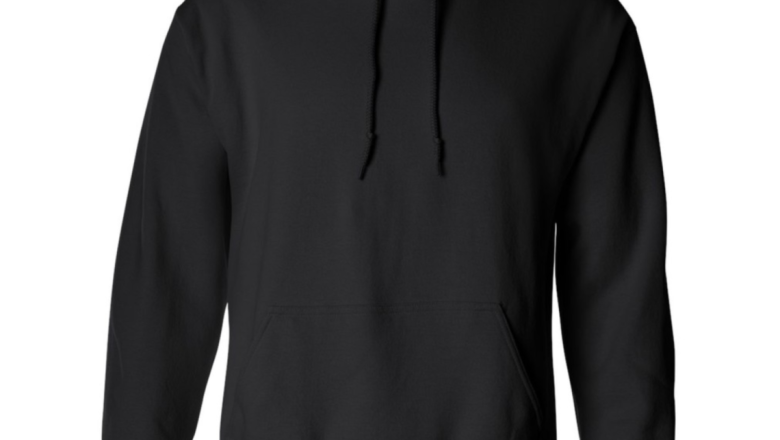 Generally speaking, Gildan hoodies fit true to size when it comes to spaciousness and width, but the body and sleeve lengths tend to be a bit too short compared to other almost existing hoodie brands.
However, please remember that all Gildan hoodies are mixed with 50% or more cotton, so there could be some shrinkage after a few washes in hot or warm water and tumble drying.
So, it is recommended to get a full size bigger so that no matter how many times you rinse it, it doesn't run narrow since they tend to shrink about one size.
As discussed briefly in the video, the hood of this Gildan hoodie fits narrower when engulfing around the head, although if you prefer, a snugly or loose hood is a personal preference.
That is just my one-sided answer, but if you have a Gildan hoodie to buy in your mind, then scroll down a little bit and read the sizing review of that specific Gildan hoodie model to get a more accurate idea of how the fitting run so that you can choose the best fit for your body type and the overall feel you want (athletic, standard, or baggier).
If you are unsure about the correct size, check out Pacsun Detailed Sizing Chart for a comprehensive guide to measurements and fit. Hoodies can vary in size among different brands, so it's important to find the right one for your body type. Use this resource to determine which size will work best for you.
Gildan 18500 Men's Fleece Hoodie
Gildan 18500 just has the right fit. Allow me to explain why I didn't say it was perfect.
If you order your normal size for this Gildan 18500 model, you will have enough room around your body to layer it with a thin sweater or tee shirt.
However, the sleeve length and body length seem to be shorter, so you may need to order a size up.
Another compelling reason to go up a full size is that it is preshrunk, but if you rinse it in warm or hot water, it will undoubtedly shrink a little bit and will obviously feel even shorter in length. And if you go with your regular sizing, it might also feel slightly snug after a few washes.
So, if you want to look baggier or are going to wash your Gildan 18500 hoodie several times in hot water, it is good to go one or even two sizes up.
S, M, L, XL, XXL, and 3XL are the 6 different sizes available for the Gildan 18500 model.
Gildan G185 Heavy Blend Hoodie
I'm not stretching the truth when I say that this Gildan model will be too short for someone with a long torso.
However, this hoodie g185 fits well without being loose-fitting.
Even so, if you have wide shoulders and chest and want a roomier look and feel, or just want it to be more spacious even after layering, you should indeed order one size up.
Gildan 12500 Adult Hooded Sweatshirt
Gildan 12500 hoodie is the model in their collection that you can order in your normal size even if you want a perfectly fitted hoodie that shines in space and length.
Nevertheless, the shoulders are a little too close together, making it feel a little tight around that zone. Aside from that, everything is appropriately spaced to the spot where you can order your usual size after consulting the Gildan's Hoodie Size Chart linked in this guide.
You will also get a better fit if you wear a t-shirt under it.
However, if you want to stay warm while wearing thick winter layers, ordering a size up will be really helpful in this case.
Gildan HF500 Adult Hooded Sweatshirt
Gildan's hf500 hooded sweatshirt is typically shorter in length and not as roomy.
So, does it come in small sizes? The answer is that it depends. If you like to wear fitted hoodies that aren't too tight, this Gildan model in your regular size is perfect for you.
However, if you plan to wear sweatshirts underneath this, you should order one size up. The hoodie will fit comfortably, but if you go by measurements, even with a gentle mid or base layer, you will not feel the necessity for spaciousness that a sweatshirt requires.
It doesn't come in a slim fit, but the curves around the waist and chest indicate that it is not a loose or relaxed fit in any way.
Gildan 12600 DryBlend Hooded Full-Zip Sweatshirt
Gildan 12600 is a good fit. However, it falls short in some areas in terms of technical measurements and functional fit.
First and foremost, it is shorter in torso length but fits perfectly in the sleeves.
However, the overall fit seems to be larger as there is plenty of room in the sleeves and around the belly area, which those with wide shoulders or a larger belly will appreciate since it does not feel narrow.
Nevertheless, if you are a skinny guy like me, it will definitely feel a little larger, but go with your regular size because you can easily wear a thick sweatshirt underneath it.
If you prefer an oversized fit, go up a size, but not more than one full size, unless you want to look incredibly baggy.
Gildan G18500B Youth Hooded Sweatshirt
If you consider the youth body measurements, this Gildan G18500B sweater will certainly fit and is true to size.
No, unless you plan on wearing thick layers in the winter, you should go up a size.
Generally speaking, it is a great pick for late-fall to early-winter layers. But, don't worry, and your kid will absolutely adore the fit; simply follow the size chart I've included for this Gildan hoodie model.
Heavy Blend Youth Hooded Sweatshirt G185B
Because this Gildan G185B hoodie is heavily blended, it can be considered the replacement to the prior sweater.
However, since this post is about Gildan hoodie sizing, I will leave other facets of this hoodie aside and focus on its fit.
Customers who purchased this for their children, such as 'Amy T,' are complaining that it runs too small and that they need to order a size up.
They are correct. Getting a full-size up is not only the best choice with this model but also with the preceding one, since the children are in a growth phase where their height and body measurements change at a rapid pace.
Getting one or even two sizes up might be the best value for money as well as your child's comfort when it comes to the Gildan 185B model.
Gildan G186B Youth Heavy Blend Full-Zip Hooded Sweatshirt
The Gildan 186B was a perfect fit for the child's body. However, there are 4 different sizes, including XS, M, L, and XL, to choose from.
In fact, a lot of customers are entirely satisfied with it in actual life. They feel that the other hoodies with the medium fit like a large, but this model fits just right.
Given different reviews, you should stick with your regular size since going down a size isn't always the safest choice for children whose height grows over time.
With this Gildan G168B hoodie, I would not suggest going down a size.
How Large Is A Medium Gildan Hoodie?
To be honest, it depends; for instance, the medium in the Gildan 18500 hoodie fits exactly like a medium. On the other hand, the Gildan 12500 feels like a medium-large fit when wearing a medium size.
The Gildan 186B youth hoodie, on the other hand, fits like an L-XL on a typical nine-year-old kid.
On the flip side, the medium size in the Gildan 185B heavy blend youth hoodie feels a little small.
Please refer to the sizing reviews for all Gildan Hoodies noted above in this guide to ensure a proper fit.
Not only Gildan but Lululemon is also a popular clothing brand. If you're interested in Lululemon products, check out this ultimate fitting guide for sizing information and measurement tips. This guide covers everything from bras to pants, and it can help you choose the perfect size for your Gildan hoodie based on your body measurements.
Gildan Hoodie Sizing Chart
Size Guide for DryBlend Hoodies and Gildan Heavy Blend (models G18500, G12500, and G18600)
The size chart listed below holds true to all DryBlend hoodies and Gildan heavy blend.
Besides, note that the size chart for the Gildan 12500 and 18600 models are the same.
| | | | |
| --- | --- | --- | --- |
| Size | Width (inches) | Length (inches) | Sleeve Center Back (inches) |
| S | 20 | 27 | 33.5 |
| M | 22 | 28 | 34.5 |
| L | 24 | 29 | 35.5 |
| XL | 26 | 30 | 36.5 |
| 2XL | 28 | 31 | 37.5 |
| 3XL | 30 | 32 | 38.5 |
| 4XL | 32 | 33 | 39.5 |
| 5XL | 34 | 34 | 40.5 |
Gildan HammerTM Hoodies Size Chart
The sizing chart below applies to all Hammer Hoodies available from Gildan.
Note that all dimensions are in inches.
| | | | |
| --- | --- | --- | --- |
| Size | Width (inches) | Length (inches) | Sleeve Center Back (inches) |
| S | 20 | 27.25 | 33.5 |
| M | 22 | 28.25 | 34.5 |
| L | 24 | 29.25 | 35.5 |
| XL | 26 | 30.25 | 36.5 |
| 2XL | 28 | 31.25 | 37.5 |
| 3XL | 30 | 32.25 | 38.5 |
Gildan Youth Hoodie Size Chart
Please keep in mind that this size chart is only for youths. So, if an adult wants to purchase the youth edition of the Gildan hoodies, they should handle their size and fit correspondingly.
Adults will not feel that the Gildan youth hoodies actually fit on their bodies.
Nevertheless, if you modify the sizing according to the size chart given below and the fitting reviews provided earlier in the post, your children will absolutely love the fit.
Please note that all dimensions are in inches.
| | | |
| --- | --- | --- |
| Size | Chest (Inches) | Weight (lbs) |
| S (6-8) | 22-26 | 38-58 |
| M (10-12) | 26-30 | 58-86 |
| L (14-16) | 30-34 | 86-114 |
| XL (18-20) | 34-36 | 115-138 |