Kpop idols are very talented that help them make their way into the hearts of fans internationally. It's a basic necessity for K-Pop idols to be proficient in dancing. While the visuals and songs are huge components, the one key difference that truly separates Kpop from other music is their use of dance choreography. There are always female idols who stand out with top-notch dancing skills and are acknowledged as dancing machines in the industry. The following is the list of 50 K-pop female dancers.
1. Lisa (Black Pink)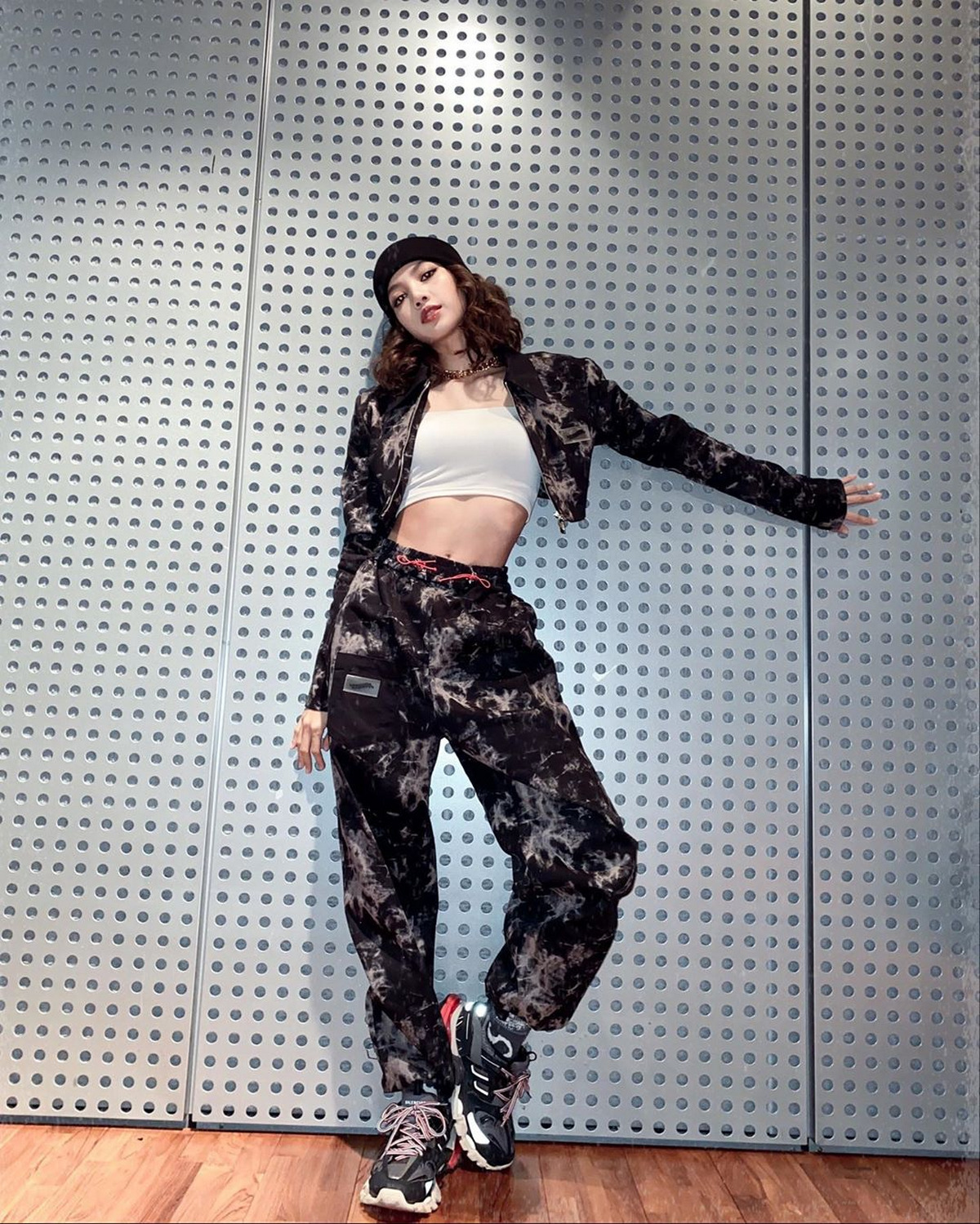 Lisa is a Thai member of the international group Black Pink. The group has many songs with billions of views such as How you like that, Kill this love, DDU-DU DDU-DU,.. She is one of the best dancers who was a dance mentor on the second season of "Youth With You"- a Chinese show.
Lisa's debut album "LALISA" has surpassed 660 million streams on Spotify, helping Blackpink's maknae create a historic record as the first album by an Asian artist to achieve this milestone. This achievement proves that Lisa's attraction in the international music market is not small.
No one can deny Lisa's talent, but for a foreign artist to succeed in the harshly competitive and discriminatory Korean entertainment environment is not easy. She has passed through a difficult time to get success like now.
2. Jennie (BlackPink)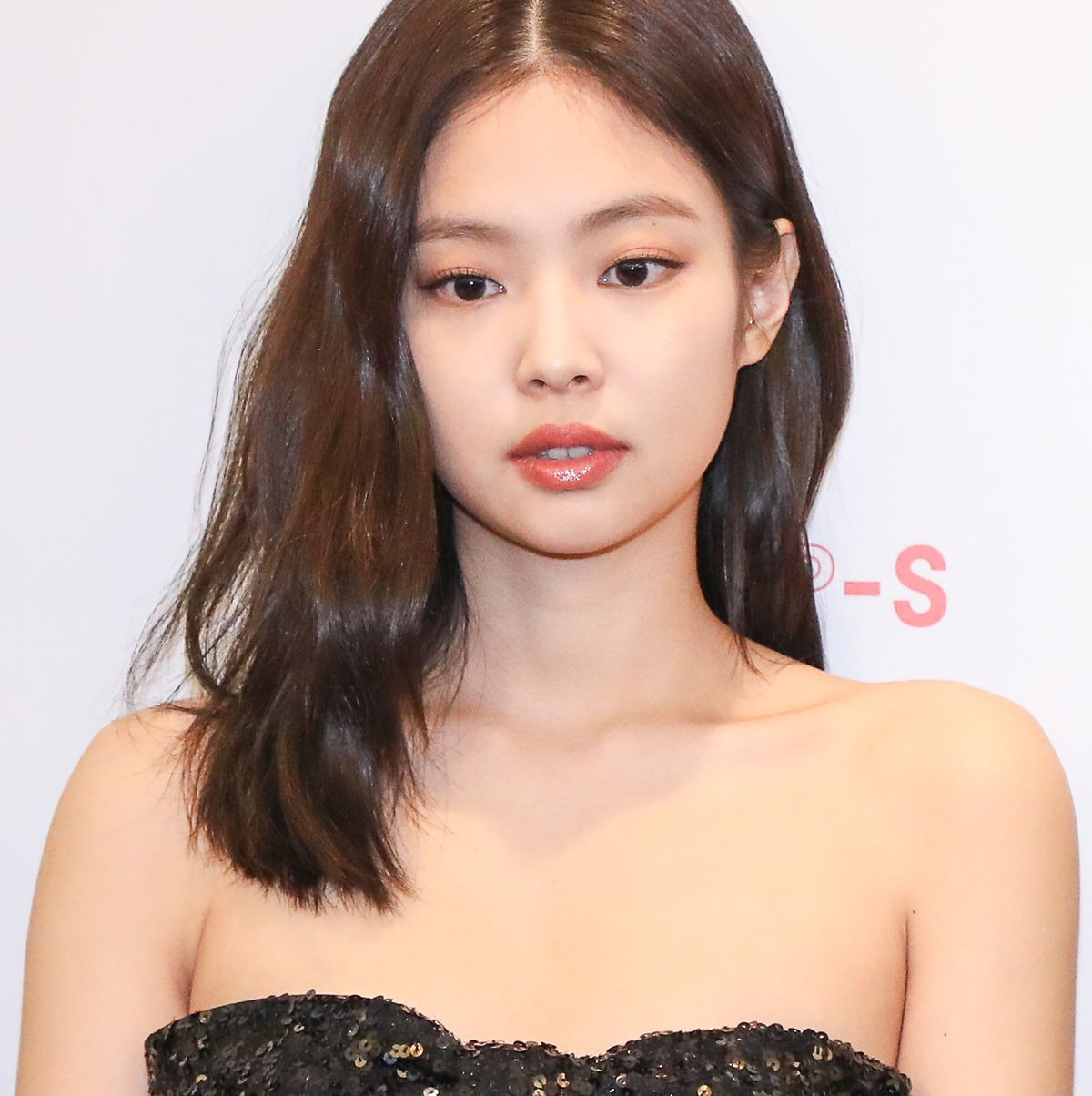 Jennie is a famous world wide idol, a member of Blackpink. She has been able to handle various styles and concepts with her charismatic presence. Her hand movements are sharp and clean. She gives the best facial expressions in the group. Also, she's flexible and uses a nice dancing technique. She's shown her versatility and her contemporary style in her MV Solo and her twerking is very cool. Besides, Jennie also owns a diverse fashion style. The female idol born in 1996 always knows how to renew her image in every event.
3. BoA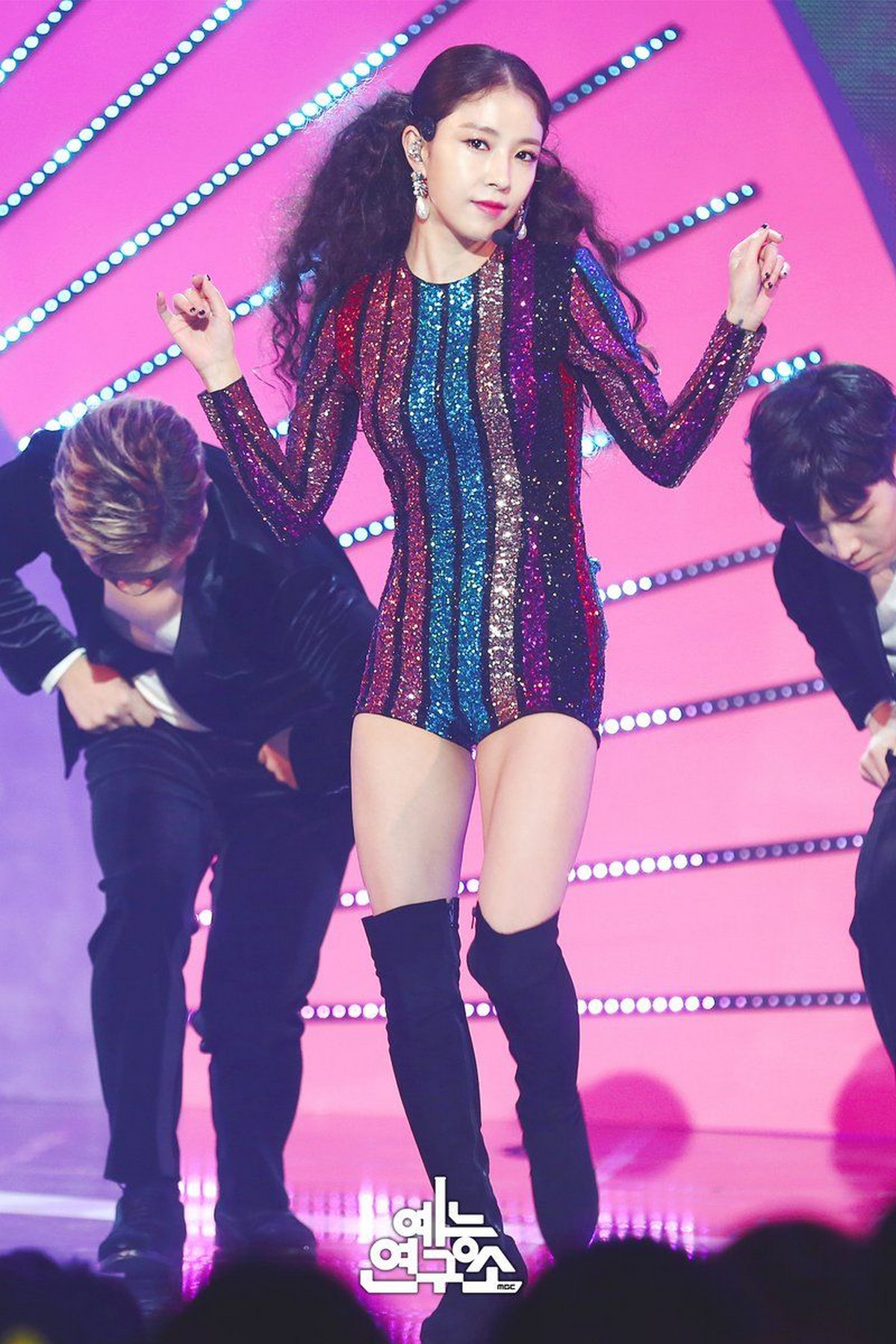 BoA is considered by everyone as the "Queen of Pop" of Korea. Since her debut at the age of thirteen, the multi-talented singer has never stopped shining in various roles such as dancer, musician, actress and art consultant.BoA is one of the few stars of her time to achieve resounding success not only in Korea but also overseas. The female singer has a record of selling millions of copies of albums and singles, organizing many tours and stealing the hearts of fans around the world. Whether it's mastering the choreography or hitting the high notes, BoA can do it brilliantly.
4. HyunA
She is known as the sexy queen. There's no doubt that HyunA has always been one of the sexiest stars in the K-pop wave. However, the sexy image that HyunA pursues is also controversial.
Many people criticized her for being too sexy on stage. She has a strong personality, despite receiving many criticisms for her actions, she is still confident and emphasizes that it is her performance style. The song that made her famous is Trouble Maker, her co-stars was Hyunseung. The song was released a long time ago but is still hot until now. Many artists have to cover many versions of the unique dance of the song.
5. Minzy (2NE1)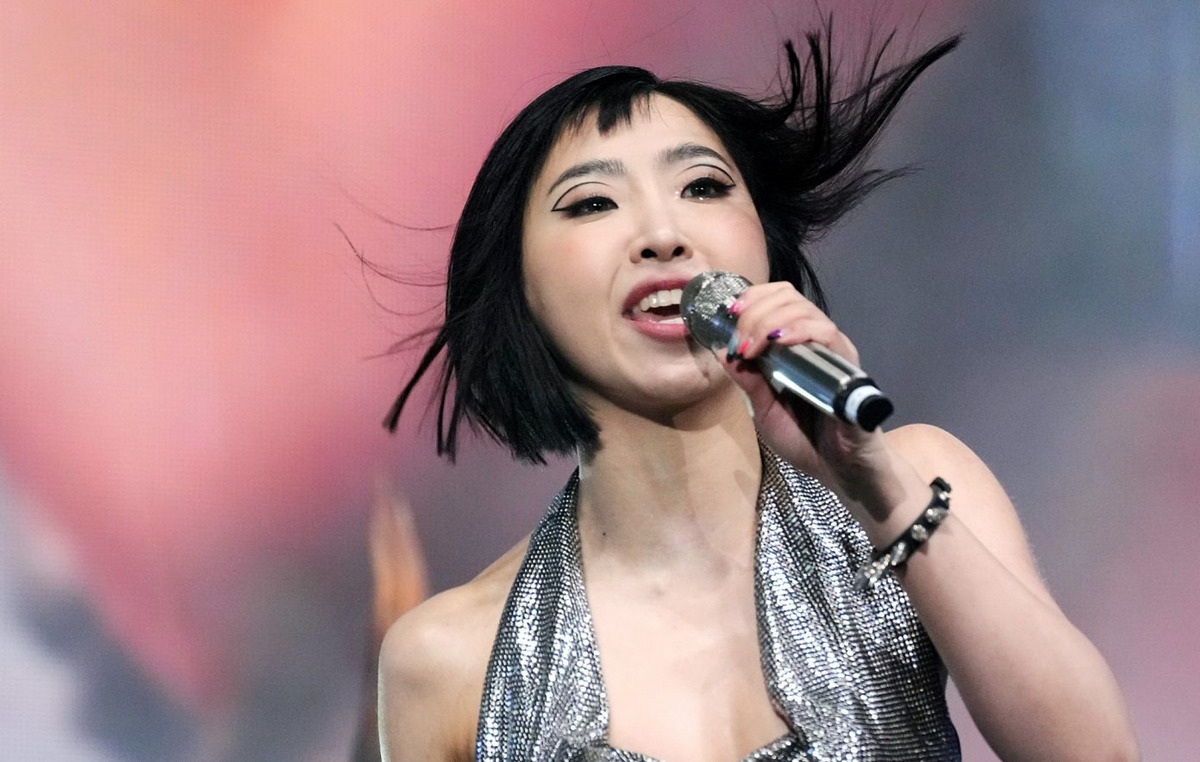 Minzy is remembered as an incredibly talented member of the group 2NE1, especially at dance skill. She joined the entertainment industry when she was only 15 years old, but her beautiful and attractive performances made the public admire and praise her. Minzy is the granddaughter of the famous folk dance master Gong Ok-jin.
She participated in many dance competitions and won various awards. A video of her at a dance competition in Gwangju was uploaded to the Internet, going viral. This video was then uploaded to YG's homepage, they contacted and recruited her to join YG when she was only in 6th grade.She is a progressive person who wants to try different types of music and doesn't want to limit herself to one particular genre.
6. Hyoyeon (SNSD)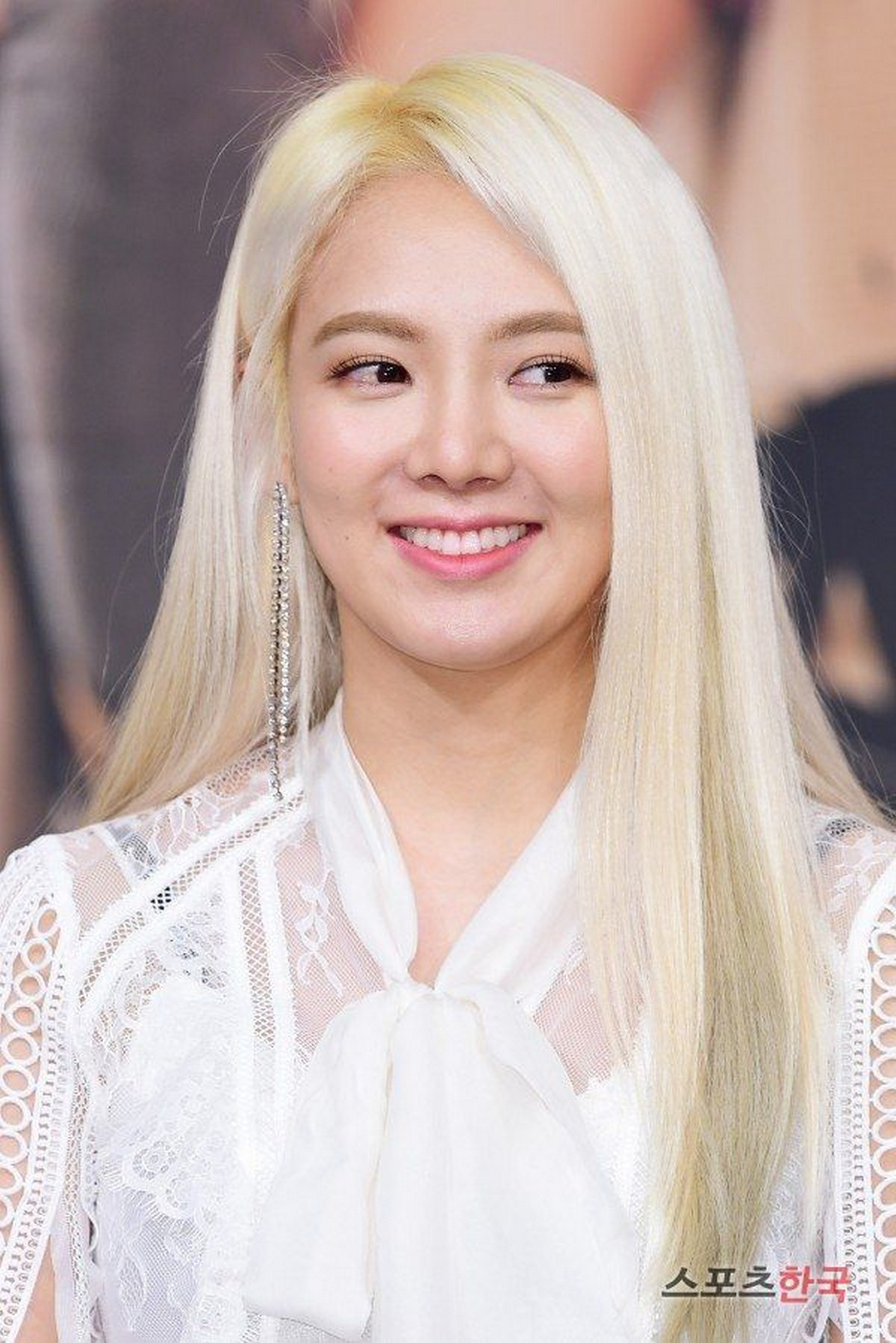 Hyoyeon is a multi-talented female singer of SNSD, not only is she good at singing or dancing, but she is also a pretty professional DJ player. As a person who has a passion for dance, from a young age, Hyoyeon practiced hip hop, jazz and Latin dance, and when she grew up, she attended a famous Korean dance school. Hyoyeon, who has a very solid dancer background, had the opportunity to train and interact with famous dance instructors. In August 2007, Hyoyeon debuted as a member of the national girl group SNSD, Hyoyeon has always been considered the group's skillful dancing machine.
7. Yoona (SNSD)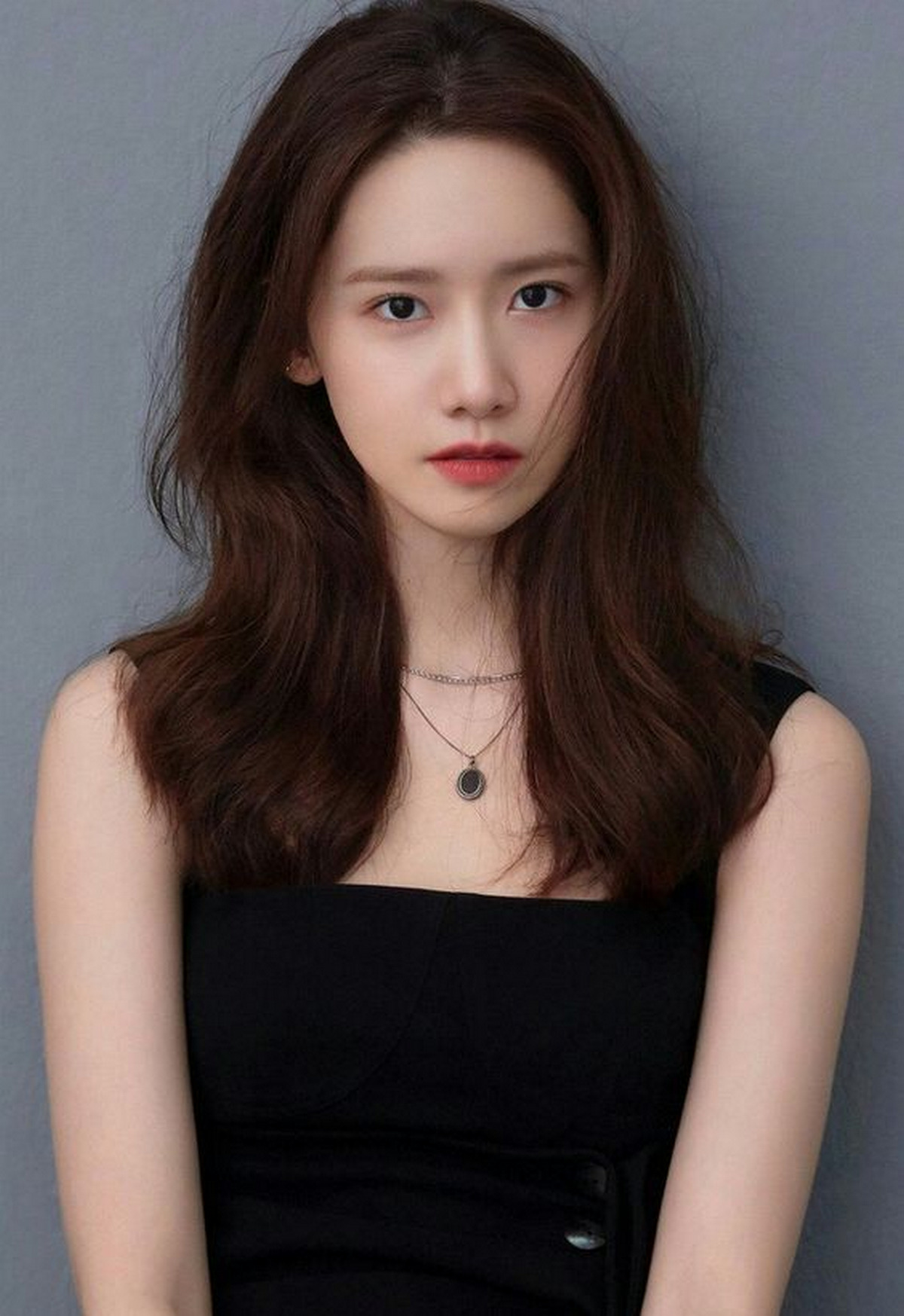 Yoona is a dancer and vocalist of the girl group – Girls' Generation. When she was a child, she dreamed of being an idol because she was a big fan of the girl group S.E.S.
In 2002, Yoona became a trainee at S.M. Entertainment. She only spent 4 hours practicing a dance cover of the song Senorita and did a great performance with Junho (2 PM) at the MBC Music Festival. She had received many compliments for her soft and catchy movements.
Not only on the music stage but YoonA is also loved by the audience when she comes back to TV shows. YoonA's reputation "covers" many fields, from music to movies, to fashion.
8. Sunmi (Wonder Girls)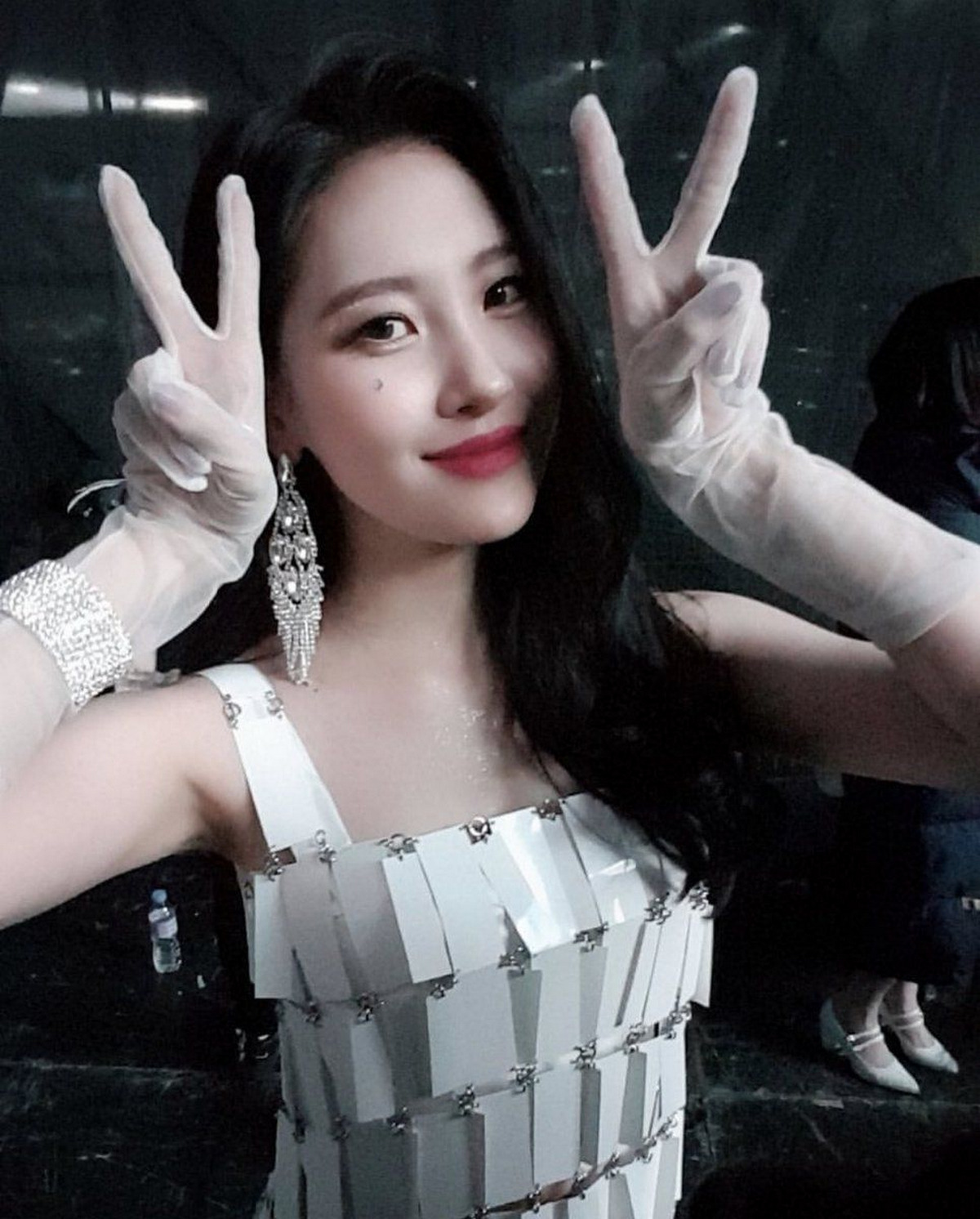 Sunmi is a former member of Wonder Girls. Despite being the first member and having the best vocals in the group. Until going solo, Sunmi's career turned to a new page, having the most successful career in KPop.
Not only is Sunmi praised for her attractive and unique style on stage, but Sunmi is also considered a fashion icon in real life. She also created a unique dance "rope dancing" in her new MV HeartBurn. It can be said that choreography is a highlight in Sunmi's music.
9. Suzy (Miss A)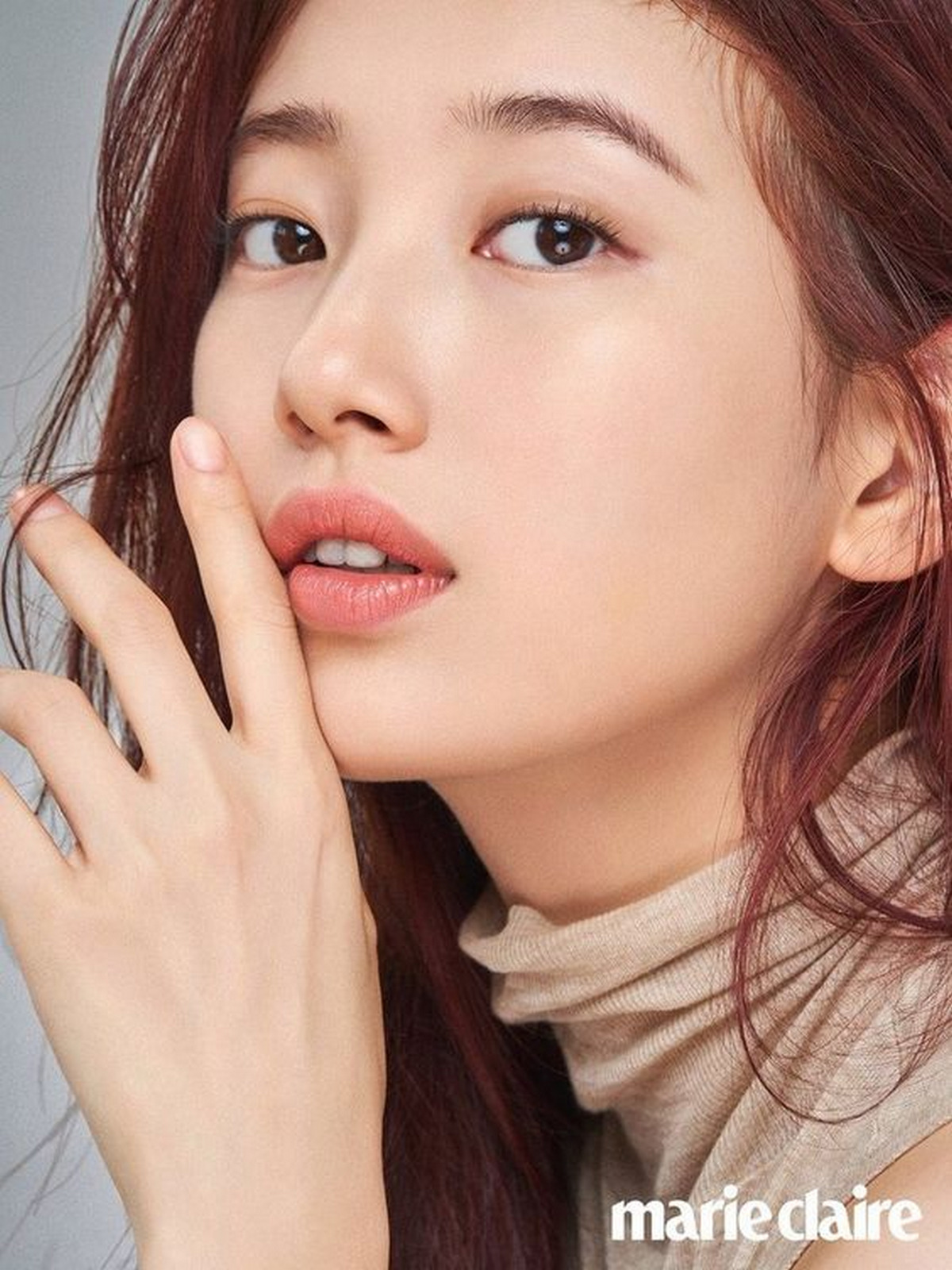 Suzy is a former member of the girl group Miss A under JYP Entertainment, now she is under Management SOOP, she is also known by the nickname "National First Love" in Korea. She can take on the role of main vocal as well as main dancer and has a successful acting career.
Since 2018 Suzy and the members have started working as individuals. On April 8, 2019, Suzy joined Management SOOP as an actress to focus her career on acting. At the KBS Drama Awards, Suzy received the Best New Actress award along with the Best Couple award with co-star Kim Soo Hyun.
Besides, she has been constantly invited to MC from music shows to major award ceremonies. Also, her dancing skill is very catchy and professional. She drives fans crazy with sexy dance clips with a hot body.
10. Hyolyn ( SISTAR)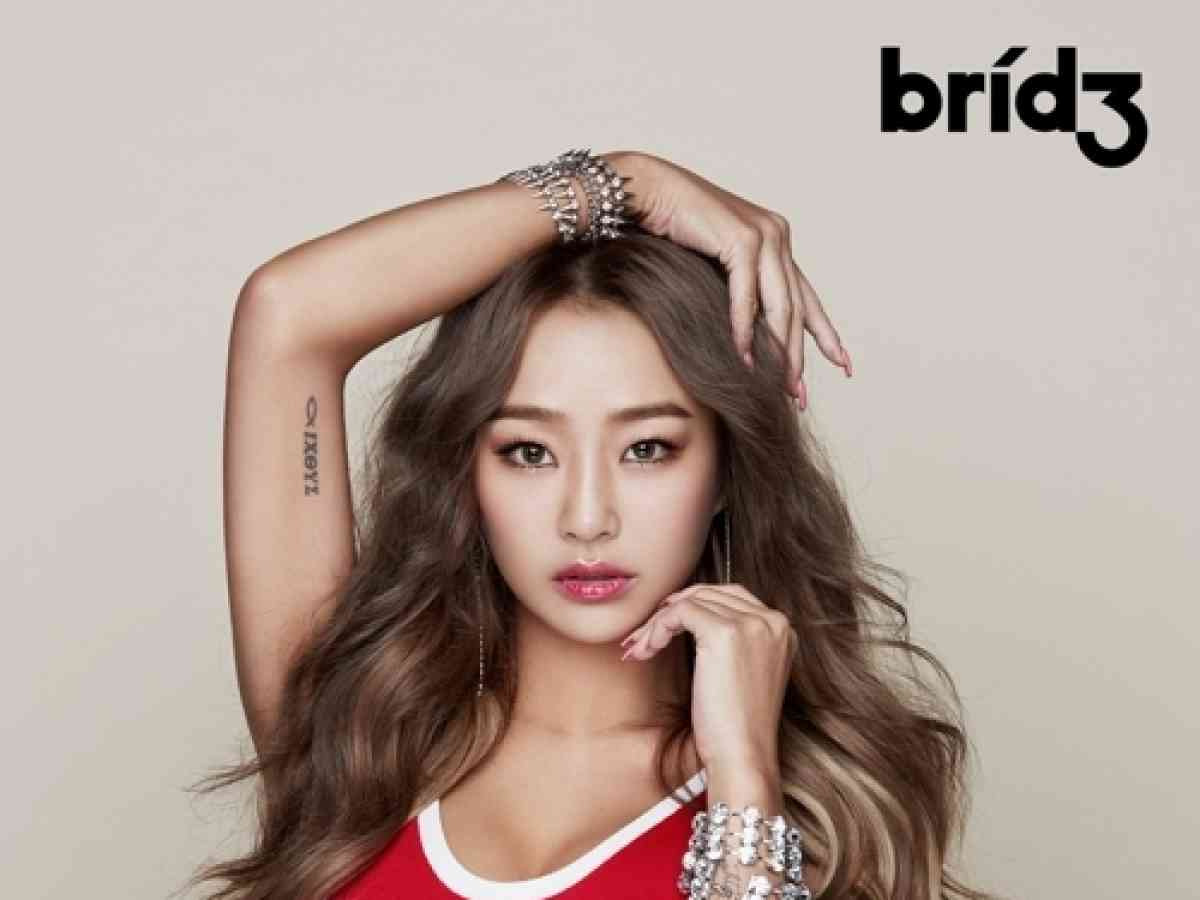 Hyorin's real name is Kim Hyo-jung, she was born and raised in the coastal city of Incheon, South Korea. There is no artistic person in her family but Hyorin has shown her love of singing and dancing since she was young. Hyorin auditioned for JYP Entertainment twice and received approval the second time.
Besides singing, she also attracts attention with her healthy brown skin, hot body and charismatic choreography. Pursuing the image of European and American artists, Hyorin has even been likened by the media to the Korean Beyoncé.
11. Jiyeon (T-Ara)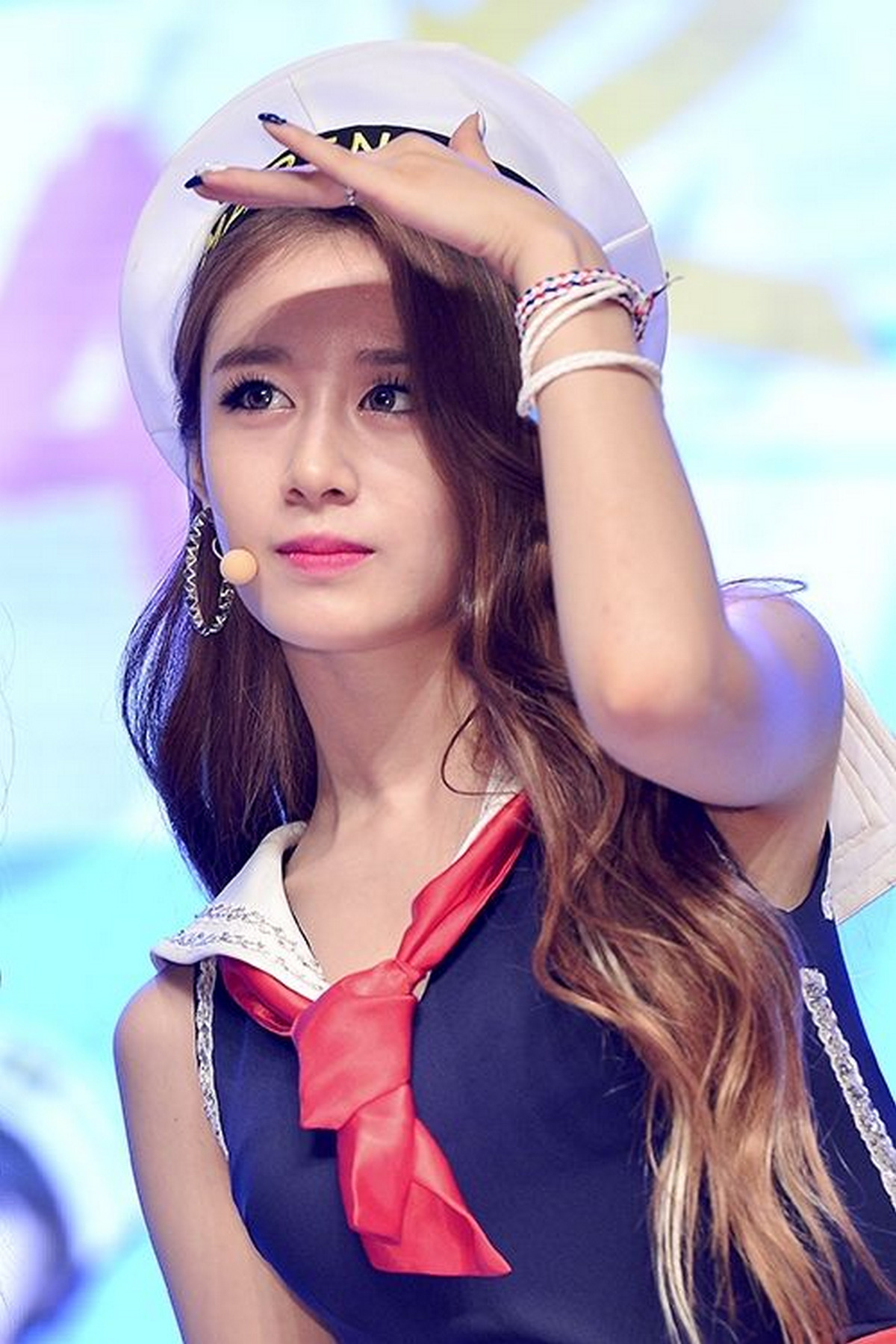 A South Korean singer, actress, dancer, MC and model, Jiyeon is a member of the girl group T-ara and officially debuted with the group on July 29, 2009 founded and managed by MBK Entertainment. Her position in the group is lead vocal and lead dancer. She is said to be the most prominent member and has the most fans in the group. With a beautiful and attractive face, Jiyeon often appears on Korean beauty charts.
As for the dance part, Jiyeon is the most skilled, fluent and her moves are always on point. She nailed all the difficult moves of their choreographies. Her pole dancing clips are also praised for being smooth and sexy.
12. Chaeyeon (IZ*ONE)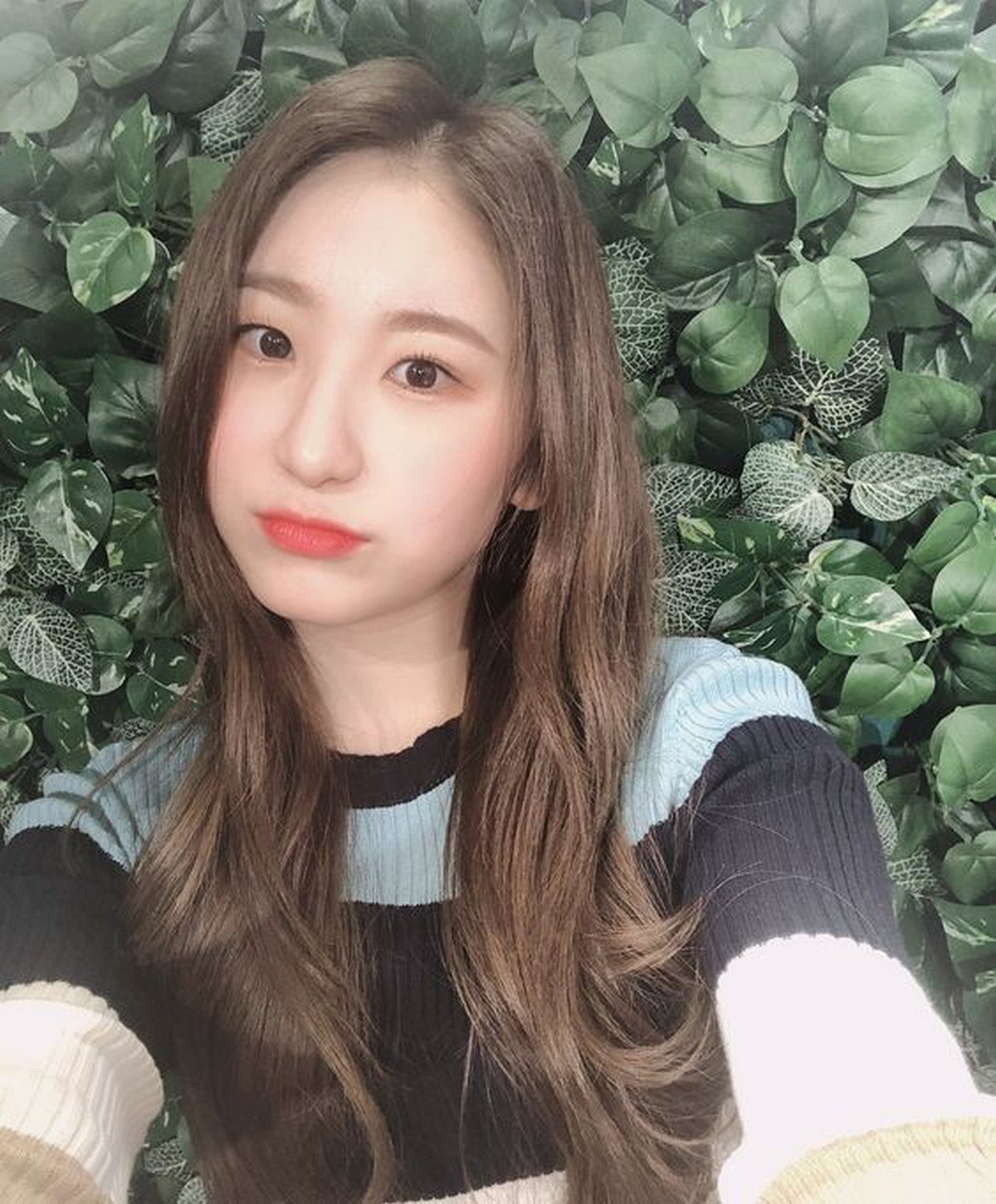 Chaeyeon is a singer and dancer of IZ*ONE . She holds the main role of dancing, singing and rapping in the group. Chaeyeon proved her dancing talent when working as the group member, she showed excellent dance moves in stage performances.
After the group disbanded, Chaeyeon got more attention from the audience through many talent shows, especially in the show Street Woman Fighter. She is a rare female idol appearing on the show, facing many pressures when competing with professional dancers. But she has strived her best for her passion.
13. Sori Na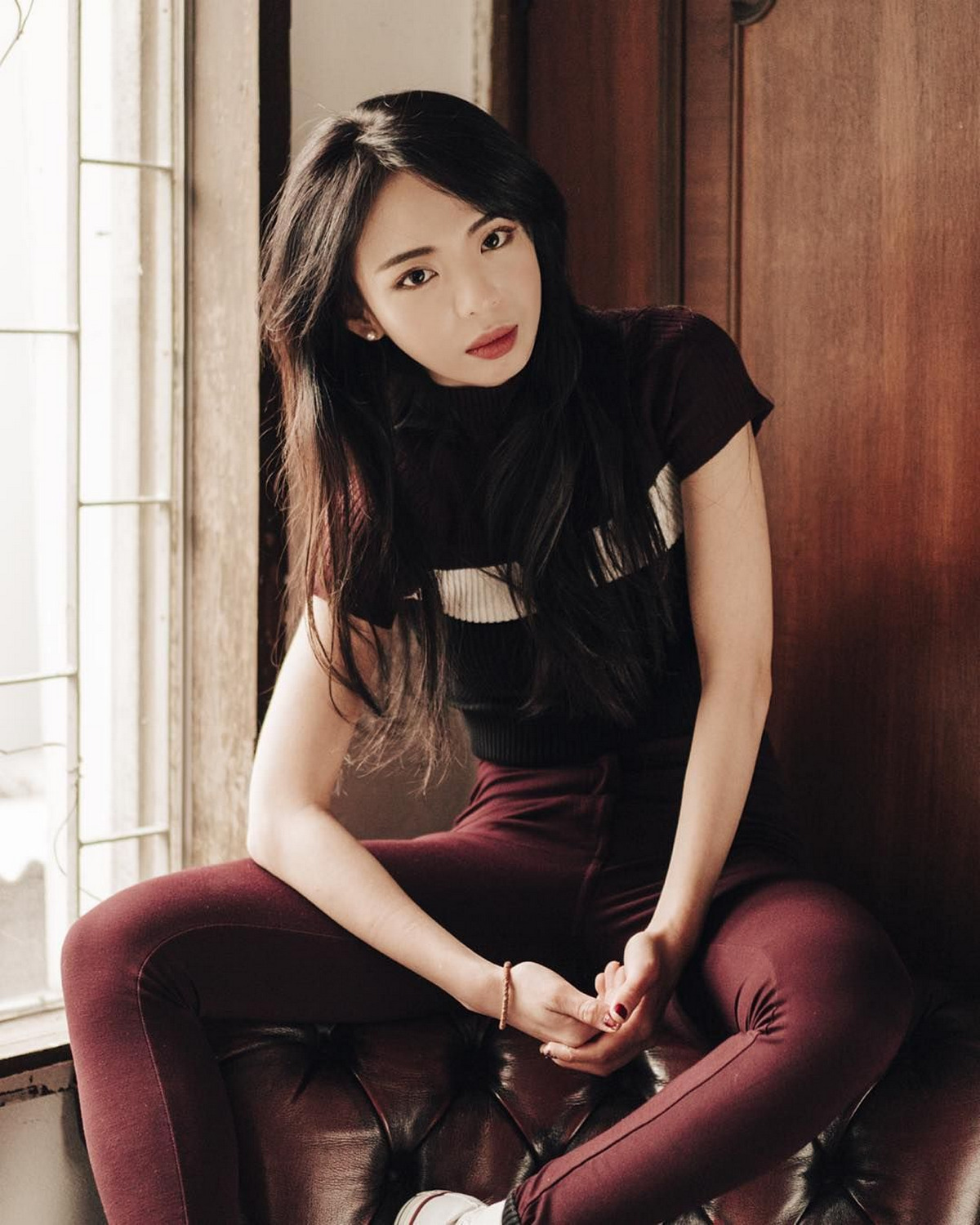 Sori is a choreographer and dancer of 1 Million Dance Studio. She trained as a hip hop dancer growing up. She is also a Youtuber who has posted various dancing videos on YouTube and gained popularity. Sori Na's videos mainly consist of different styles of choreography on various songs. She is considered to be one of the most popular dancers of South Korea. Her fan following on social networking sites is no less than any K-pop idol. She has a huge number of followers on Instagram and has gathered more than 150,000 subscribers on YouTube.
14. Seungyeon (CLC)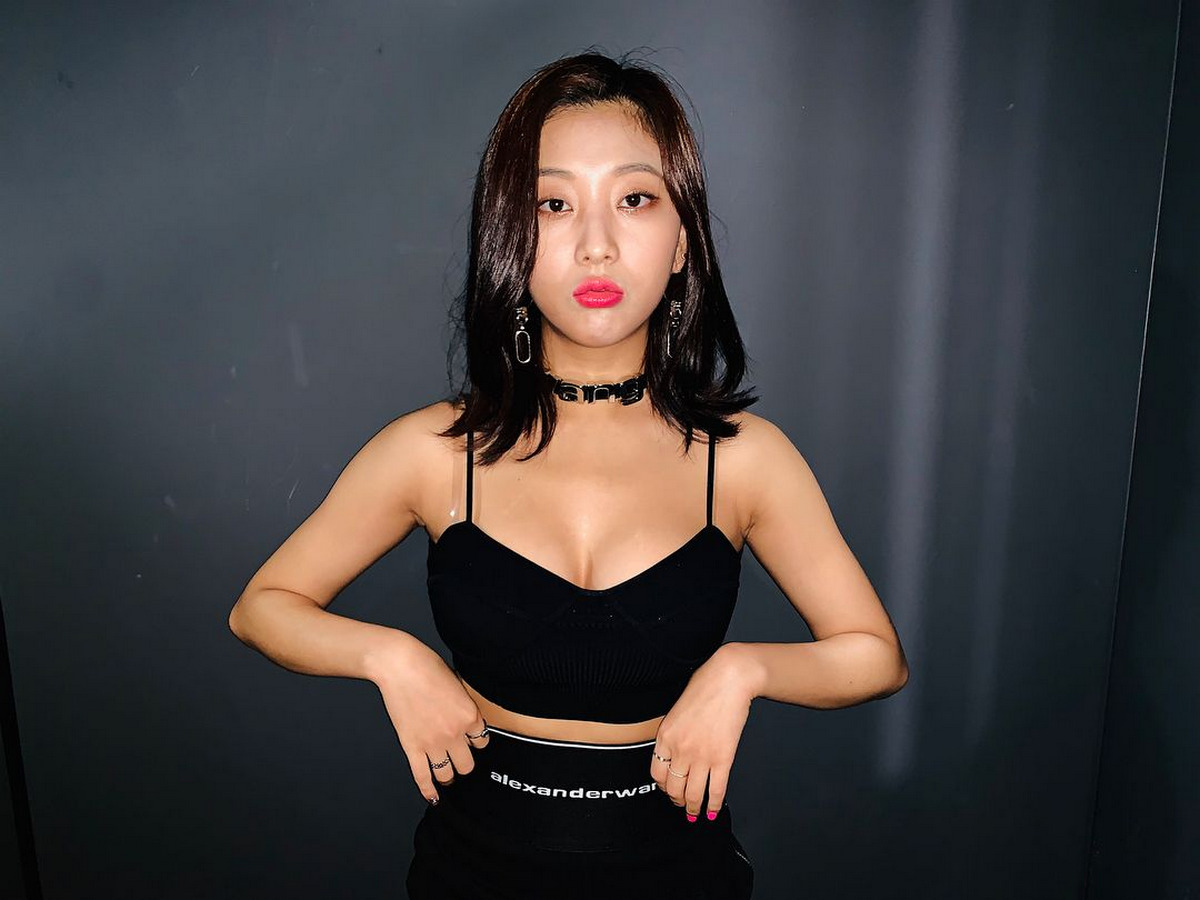 Seungyeon is a singer and dancer of girl group CLC, she is a core member of the group's choreography. Main dancer Seungyeon is the representative of CLC that netizens believe will make an impression when competing at a dance survival show. Technique is the factor that makes her shine. In addition, she also impresses with her flexible dance style as if she was born to dance. Although the main dancer CLC pursues sexy dance, she perfectly shows her youthful and energetic style as well.
15. Momo (TWICE)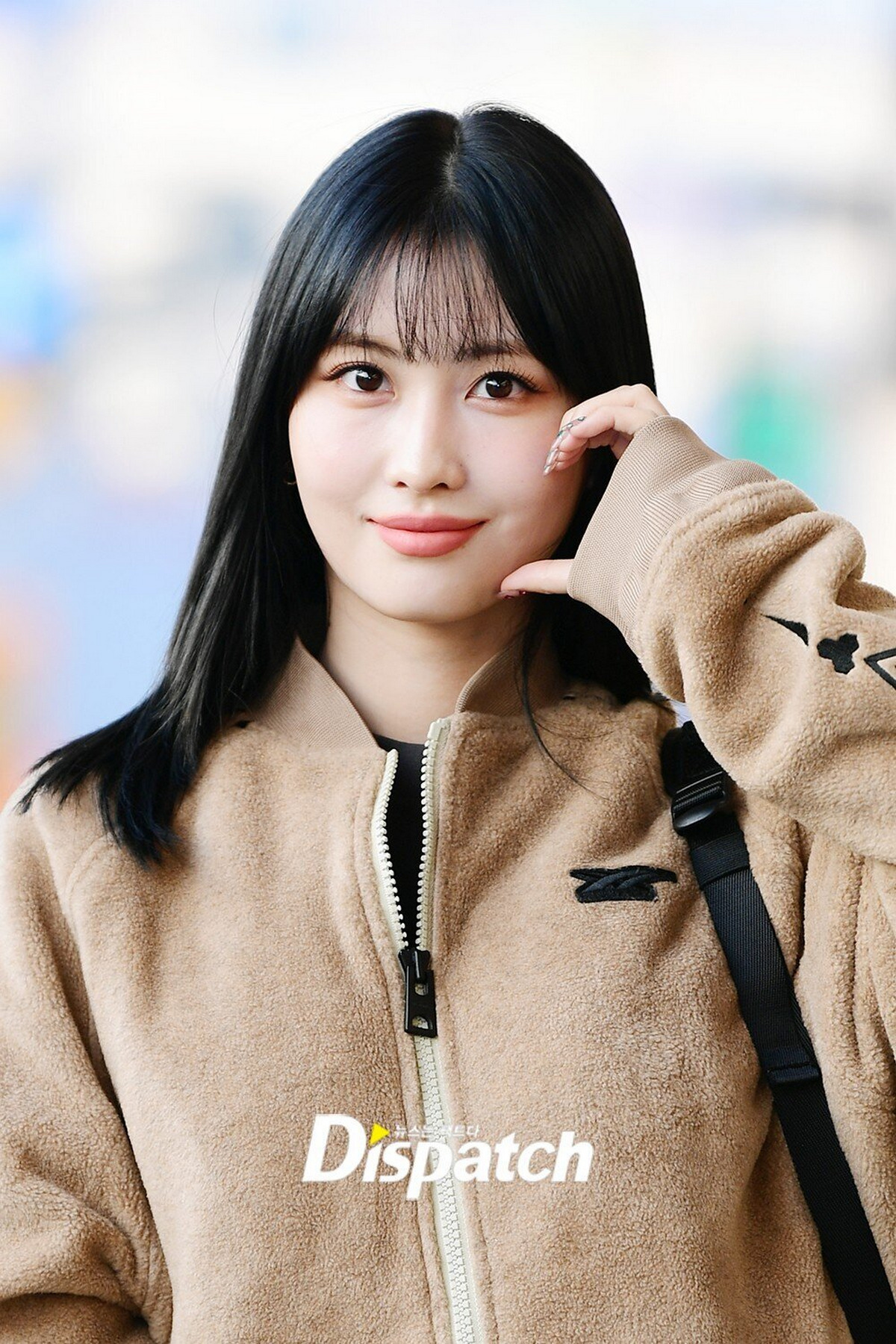 Momo is the main dancer of TWICE. In 2012, she officially became a trainee at the age of 15. In October 2015, Momo debuted as a member of TWICE. Momo took dance lessons when she was only 3 years old. During her trainee days, Momo was famous for her dancing skills and extensive experience. Becoming the main dancer of TWICE, Momo is often praised for her dancing skills in the Kpop girl group idol. In addition to impressive dance skills, Momo attracts attention because of her sexy and trendy style.
16. Yeji (ITZY)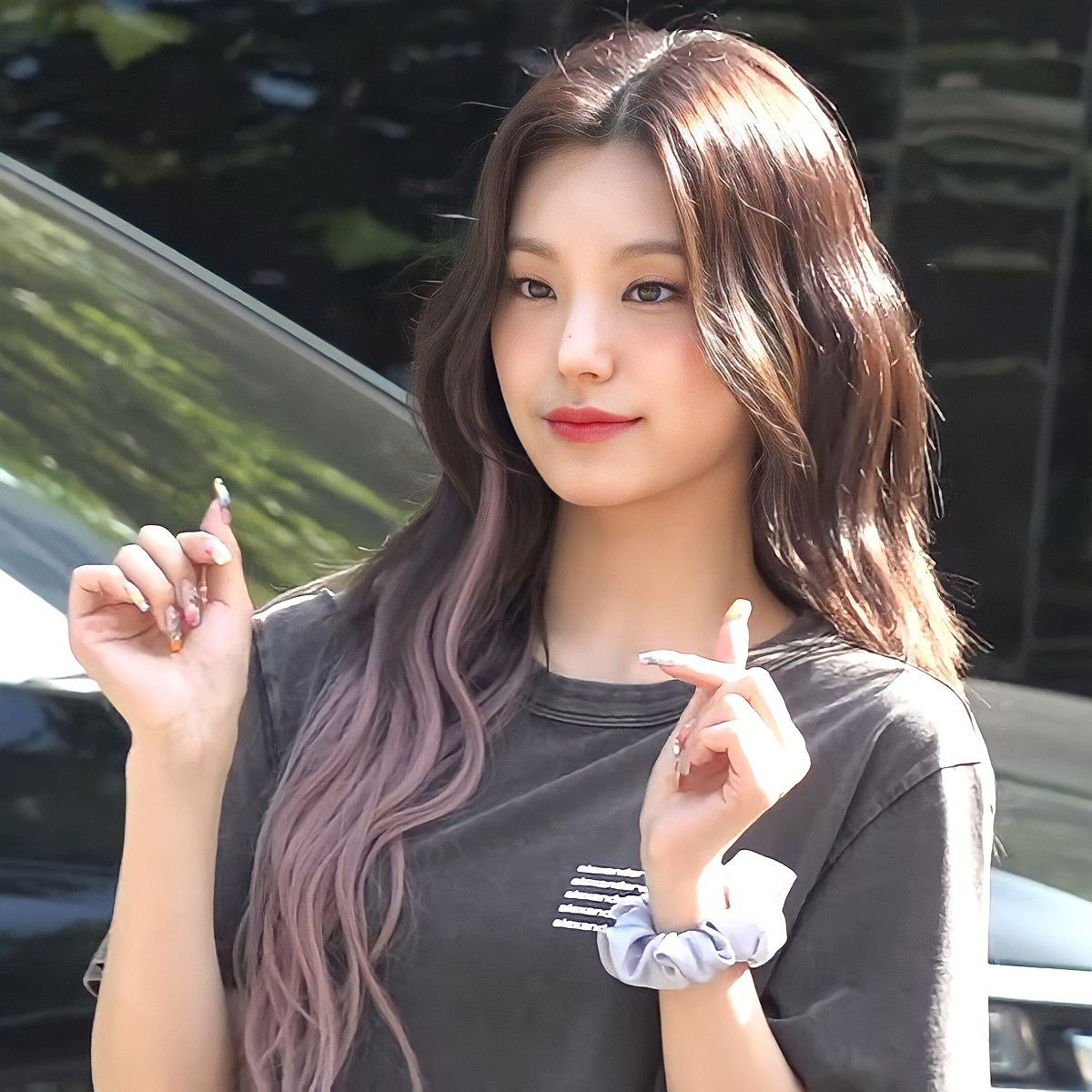 Yeji's real name is Hwang Yeji, born on May 26, 2000 and has an impressive height of 1m67. The female idol entered JYP in 2016 and trained for 3 years before debuting with ITZY. When auditioning for JYP, Yeji sang the song "Like Ooh-Ahh" (Twice).
In 2019, Yeji officially debuted to the public through the teaser video introducing ITZY. Once again, with a sharp beautiful face, charisma and personality, she quickly gained a large number of fans. In ITZY, Yeji works as the leader, main dancer, lead vocalist, and lead rapper. It can be said that she is very talented when she can take on many different positions.
17. Soojin (former (G)I-DLE)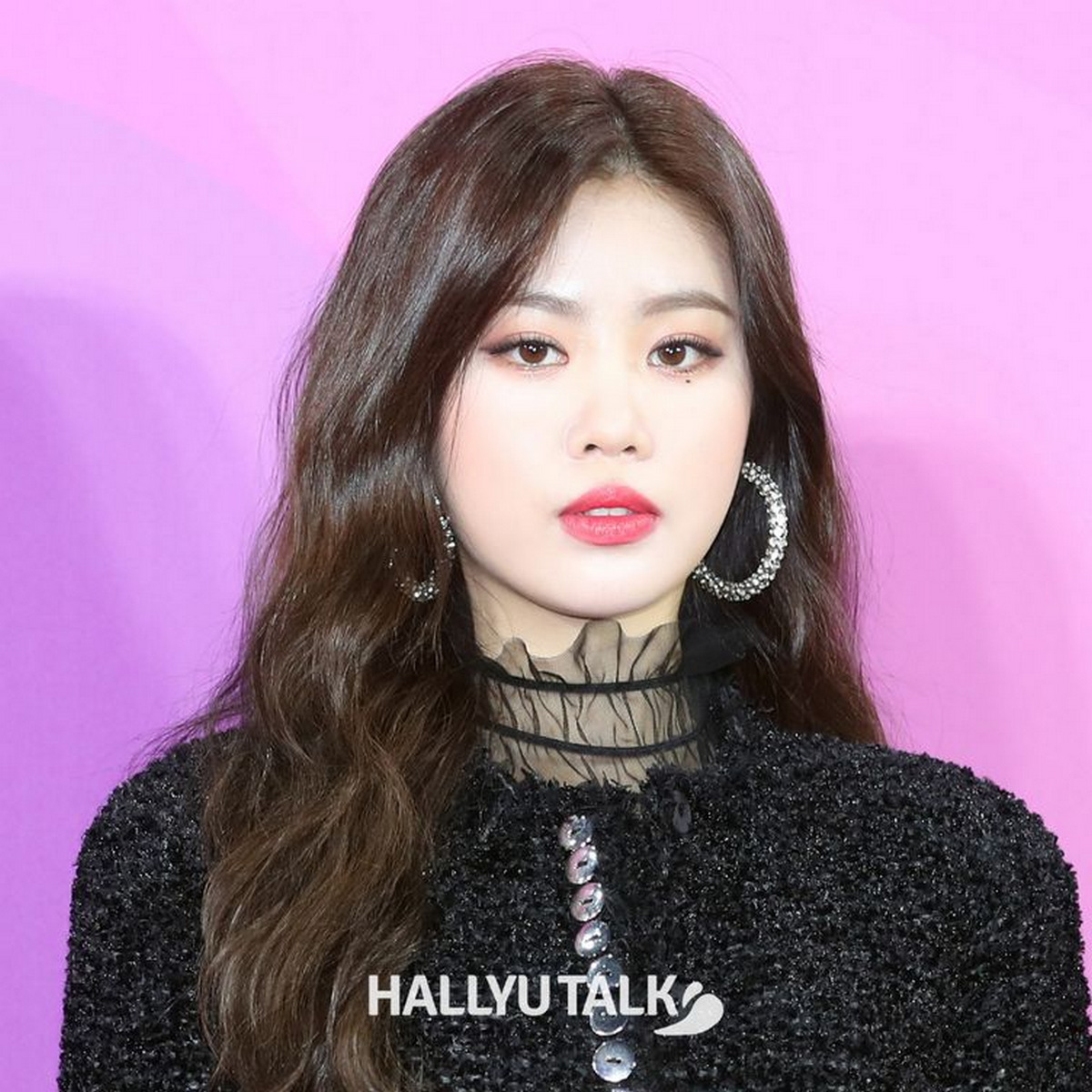 Soojin debuted with GI-DLE in 2018. It is undeniable that she is extremely talented. When he was still active with the group, Soojin was the member who had a huge fan base. She was also very good at dancing, her performance was very attractive. During 2017–2018, she appeared in Soyeon's ( a member of GI-DLE) solo music videos for the songs "Jelly" and "Idle Song" as a masked dancer. But in 2021, she was caught in a school violence scandal then announced her withdrawal from the entertainment industry.
18. JooE (Momoland)
JooE is better known by her stage name JooE, is a South Korean rapper and singer. She is a member of the girl group Momoland under MLD Entertainment. She was once criticized as "the ugliest female idol in Kpop history" because of her look and way of dressing. But since losing weight and changing to a sexy style, JooE has surprised many people with her spectacular appearance.
JooE started to gain attention for her lively and energetic dance during a competition. Momoland's agency did an EDM version of their title song and let JooE do the breakdance. The Twitter account of JooE's dance moves quickly went viral.
19. May J Lee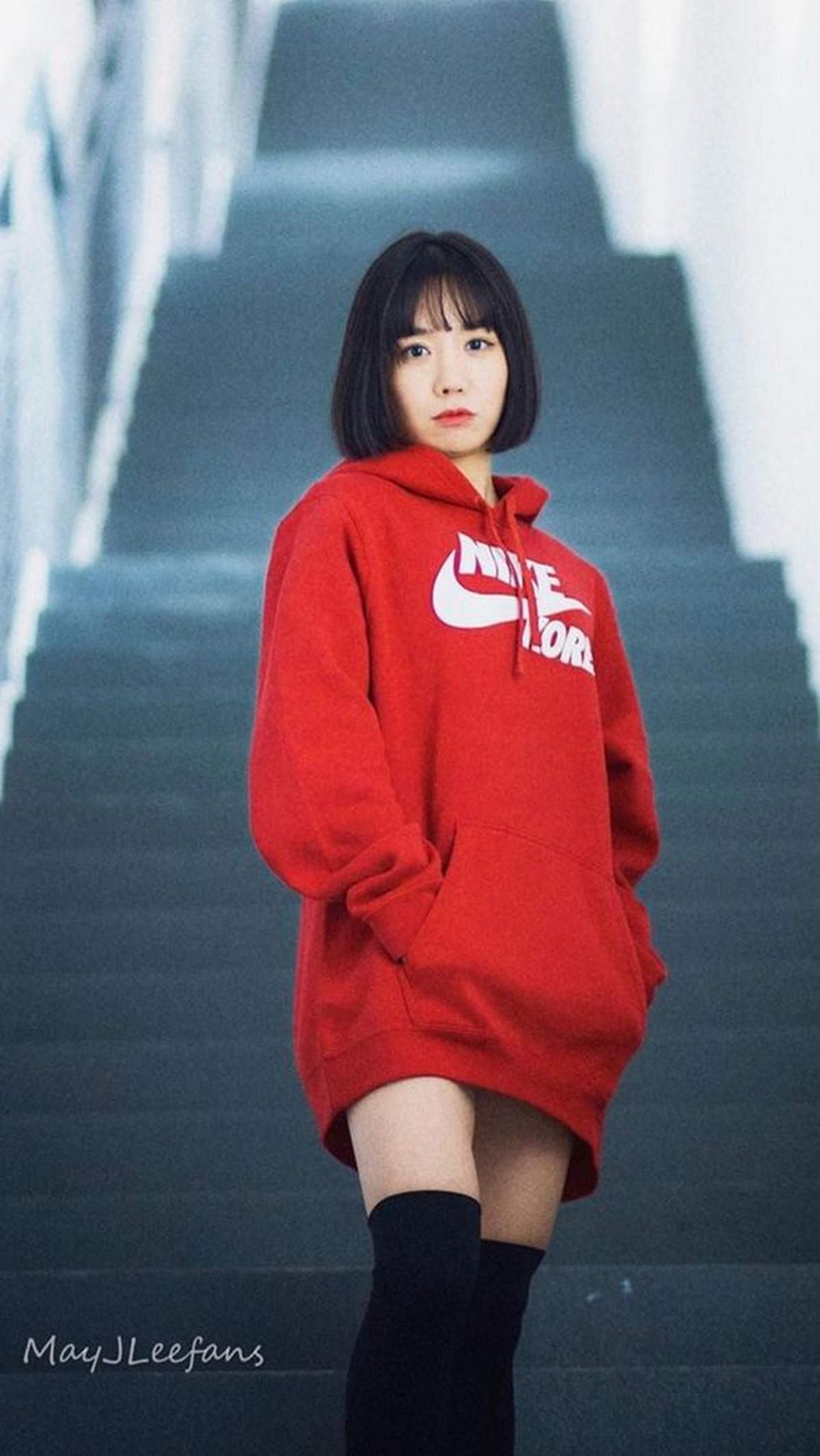 May JLee is a famous Korean dancer and choreographer who has collaborated with many A-list stars such as SNSD, 2NE1, Wonder Girls, TWICE. . She has a large fan base in many Asian countries, including Vietnam. Choreographer Lee graduated from Paekche Art Academy. She is active in the entertainment industry and built her current good position.
Pursuing a passion for dance since childhood, May J Lee has worked in the industry for many years. She started posting her first dance videos on social networks in 2013 and received positive feedback. Dance video "Worth it" (Fifth Harmony ft.Kid Ink) is her choreography with the most views, over 164.5 million. This is also the product that brought her name to the world.
20.Irene (Red Velvet)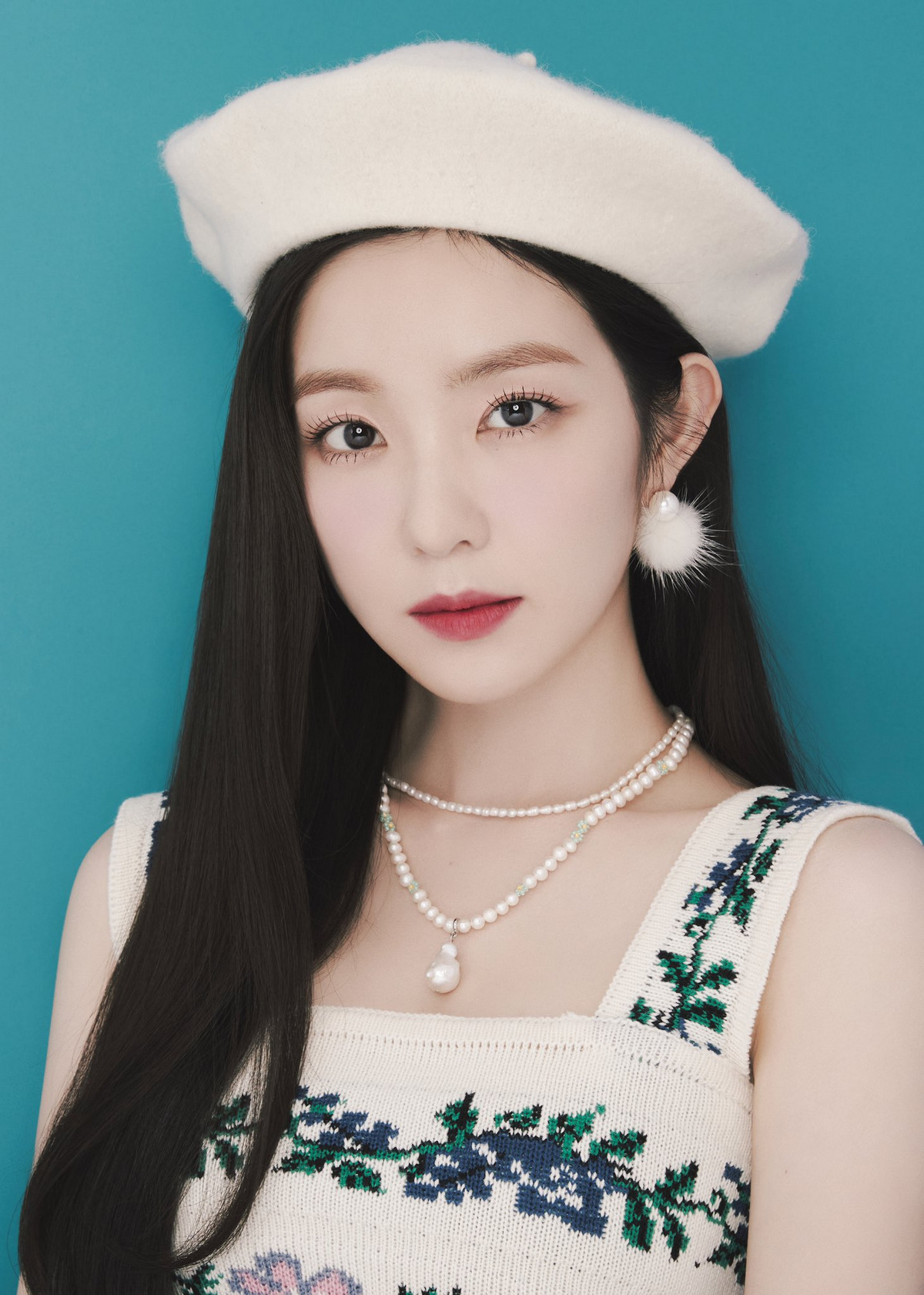 Irene is commonly known by her stage name Irene, is a South Korean singer, actress and dancer, a member of the South Korean girl group Red Velvet founded and managed by S.M Entertainment.
Team leader Irene always completes the assigned tasks well. From the main rapper, vocalist to dancer of Red Velvet, all can't make it difficult for the female artist. Moreover Irene was chosen to be the model of contact lens brand Cooper Vision and model for the famous Vitamin brand Lemona Vitamin C.
21. Hwasa (MAMAMOO)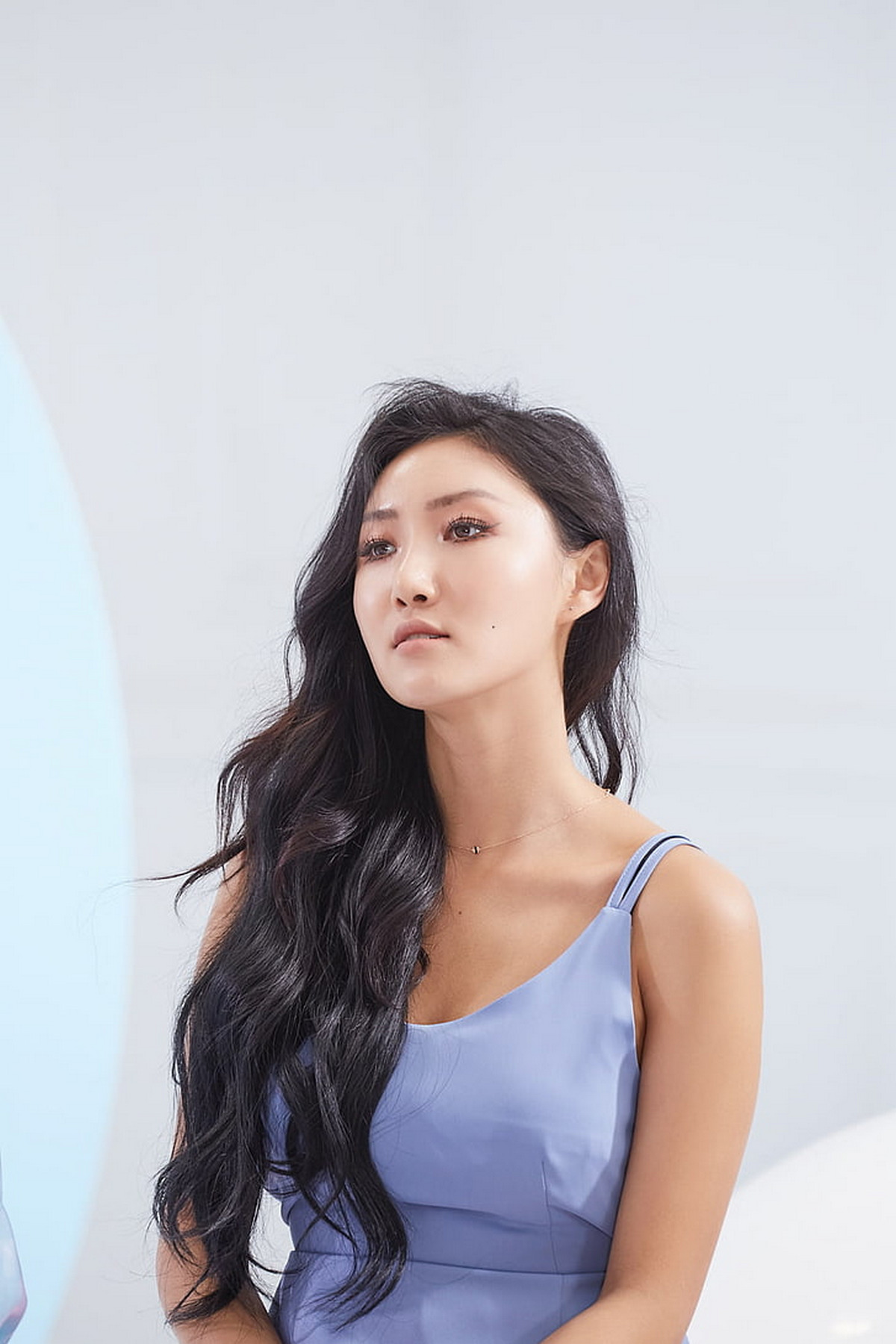 Not only is Hwasa a member of the K-pop group MAMAMOO which is very successful in Korea, but also has a solo career that has made a strong breakthrough globally. In 2020, she reached number 9 in the top 100 most searched K-pop singers on YouTube.
Her appearance is not as some idols these days: thin, white skin, but she has a healthy brown skin. Once rejected because of her appearance, she did not give up but took it as a motivation to improve herself. She set a new standard of beauty for herself, from which she shines with her musical talent and unique style. She can dance and compose songs pretty well. She is a master of stirring up the stage with hot choreography.
22. Seulgi (Red Velvet)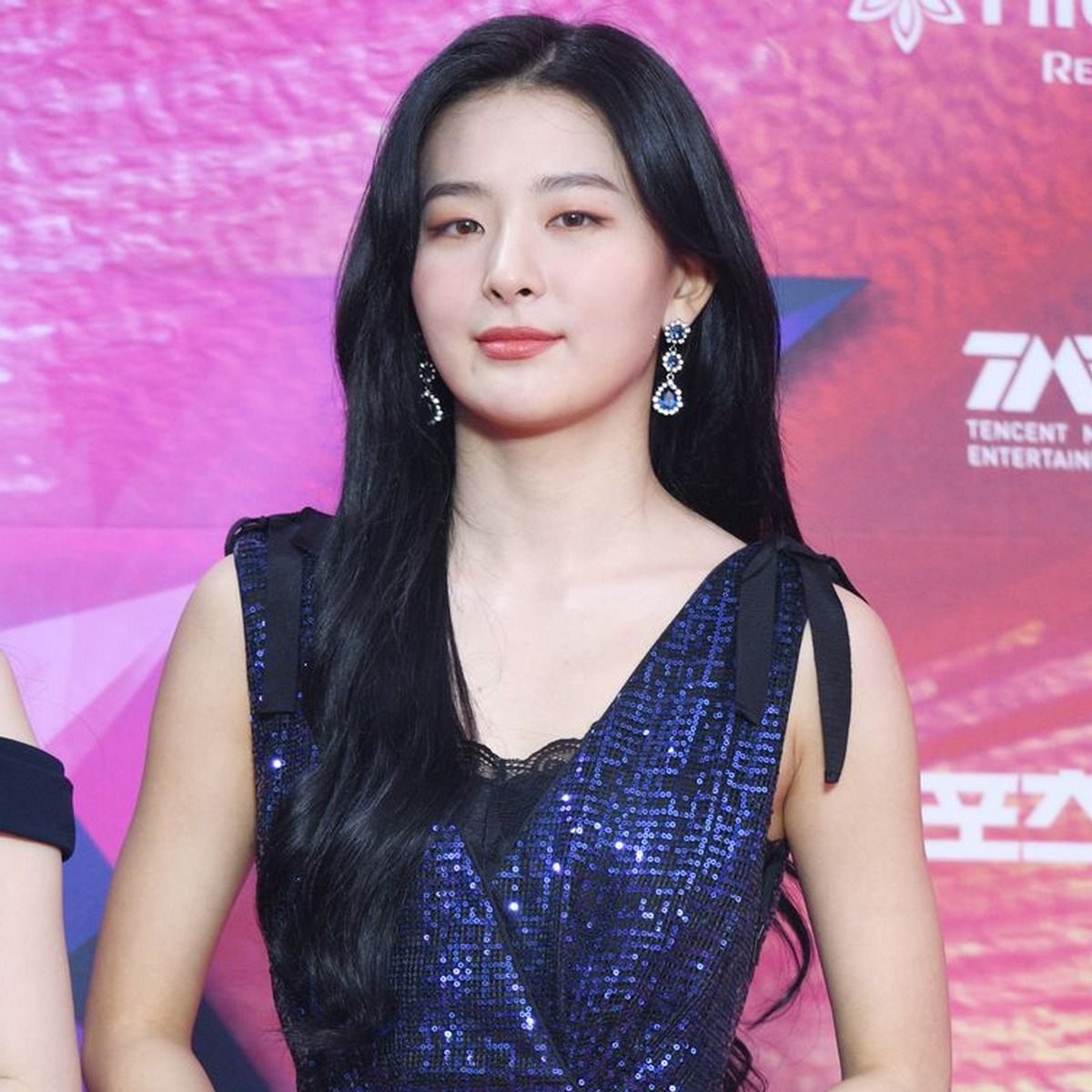 Kang Seul-gi is a member of the girl group Red Velvet founded and managed by S.M Entertainment. Her position is dancer and singer. In addition to Korean as her native language, she can also communicate well in English and Japanese.
On stage, the female idol always shows her strong personality. But in real life, she is very cute and gentle. Debut 5 years with full talent in both singing and dancing, but Seulgi still does not really stand out in the current famous KPOP idol lineup.
23. Mina (TWICE)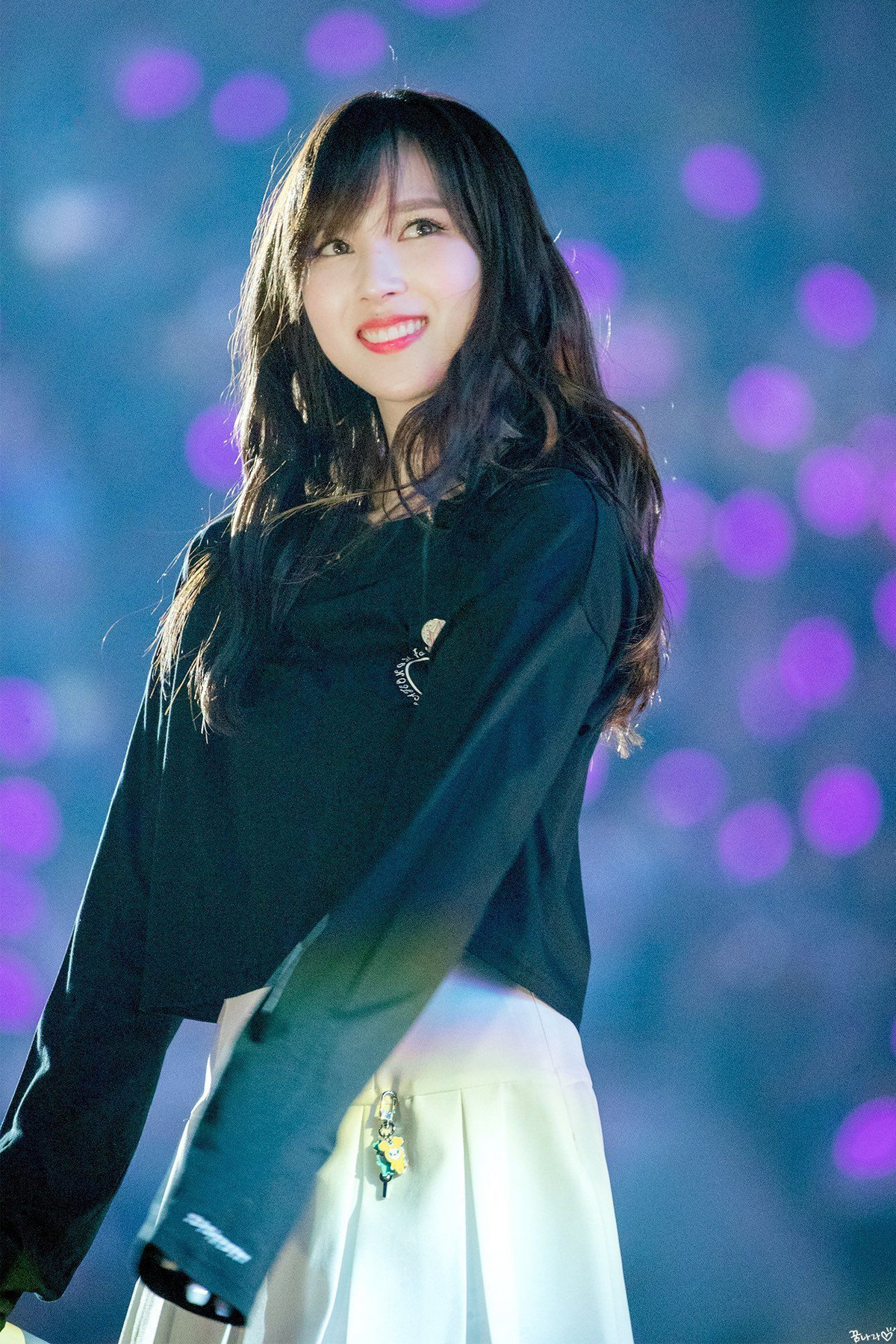 Mina is a member of the group TWICE. The female idol is nicknamed "black swan" thanks to her elegant and gentle aura like a noble lady. In 2015, the beauty officially debuted as the main dancer and vocalist with TWICE.
With the experience of being trained since childhood, Mina always carries in her gestures and posture very gentle, elegant of a ballet dancer. That also helps her have graceful and impressive dance moves on stage. In 2019, during the performance of the world tour Twicelight, unfortunately, the female idol suffered from "stage fear". Therefore, Mina had to suspend her activities.
24. Jeon Somi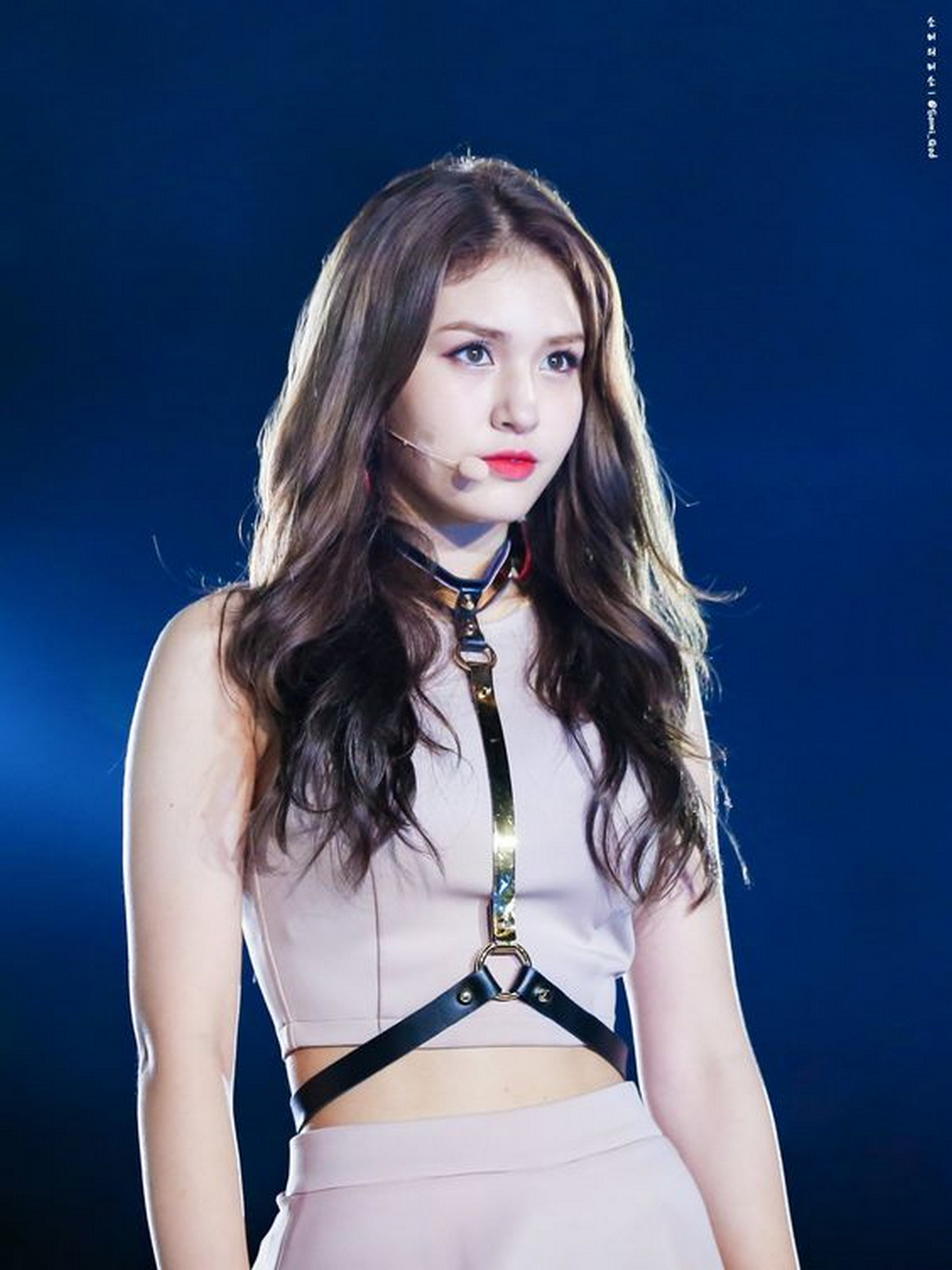 Jeon Somi is a Canadian-Dutch-Korean singer, dancer and songwriter. She inherits the beauty from two bloodlines, the hybrid angel with gentle beauty and charming appearance always attracts the attention of the media and the public.
Somi has always proven herself to be a talented, brave and confident singer, she is highly appreciated by her predecessors. Somi became famous as the winner of the Produce 101 competition and as a member of the show's project girl group, I.O.I. She has incredible dancing skill no less than any professional dancer. Somi brings a spirit of freedom, along with a bit of rebelliousness and personality.
25. Mia (EVERGLOW)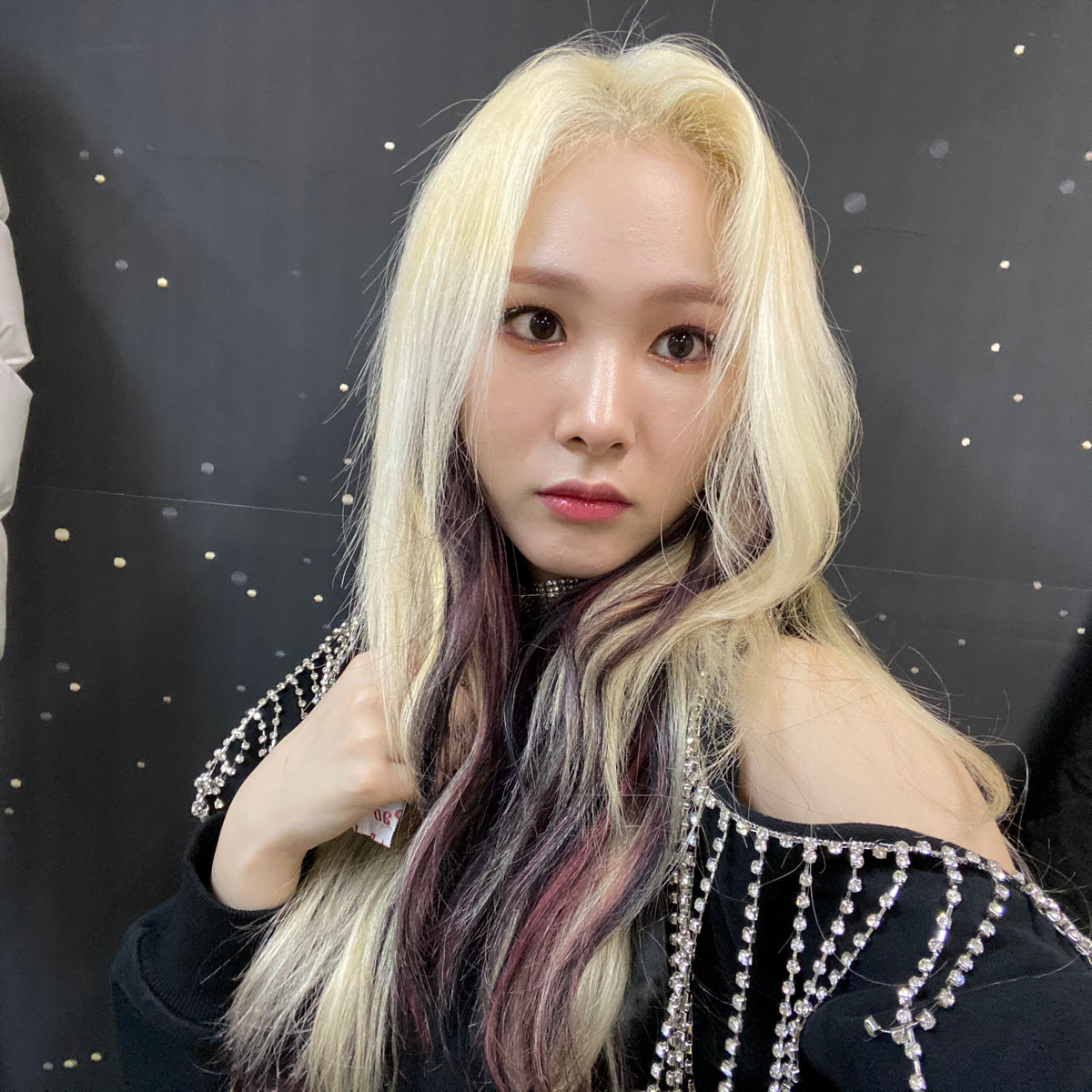 Mia's real name is Han Eunji,she was born on January 13, 2000. She is the Main Vocalist and Main Dancer of the popular girl group EVERGLOW under Yuehua Entertainment. Mia is always the member who receives the most attention when taking on both important positions in a group. Her favorite genre of music is Indie Pop.
Since childhood, Mia danced a lot so her ankle was injured. She is considered to have the best vocal and choreography in the group. Mia received a lot of compliments for her improvisation and transformation skills on stage.
26. Chung Ha (I.O.I)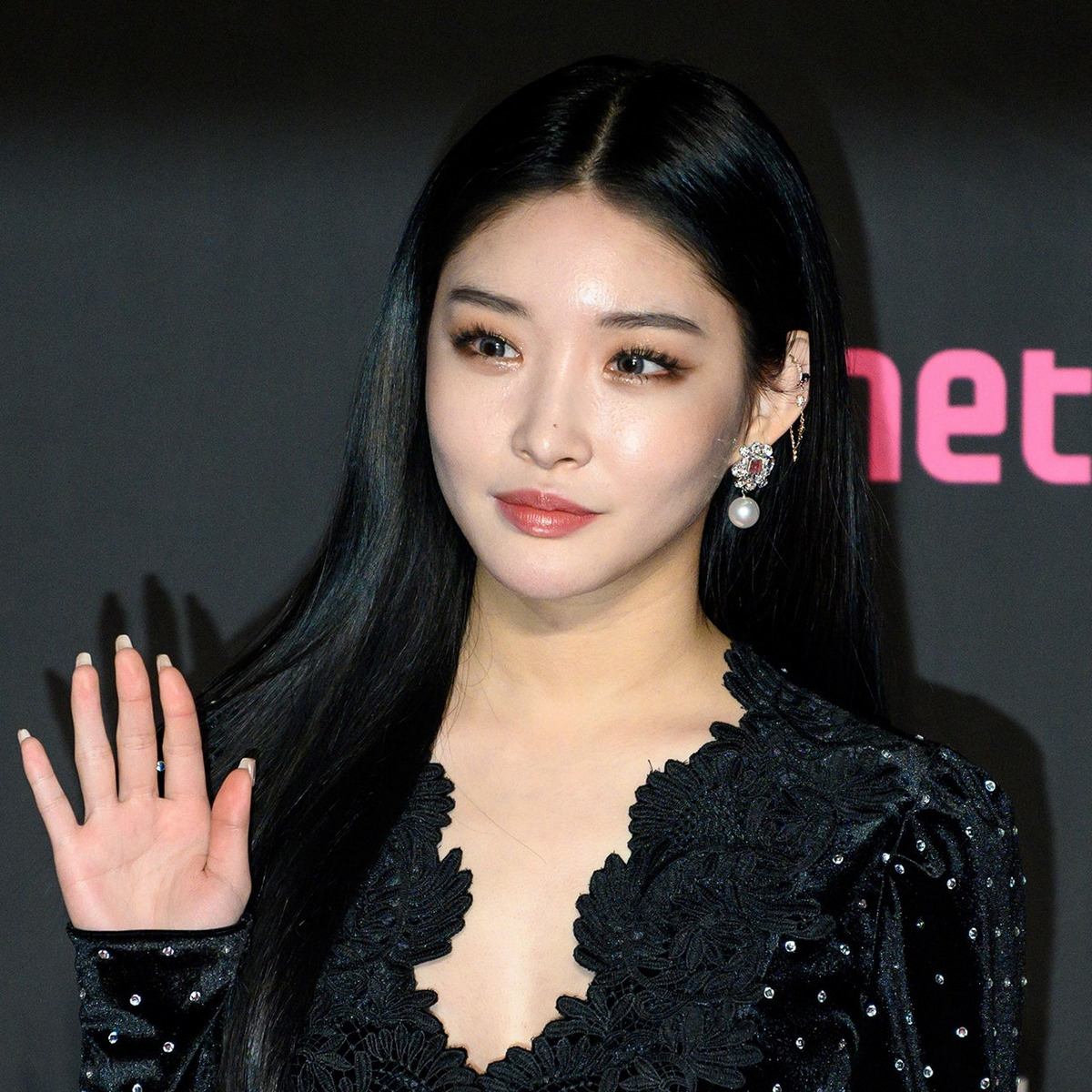 Chung Ha's real name was Kim Chan-mi, she later changed her name to Kim Chung-ha. She is a South Korean singer and former member of the Korean girl group I.O.I. She is known to the public for placing 4th in Mnet's Produce 101 competition and debuting with a 10-month project girl group called I.O.I. After I.O.I disbanded, Chungha worked as a solo artist.
Before becoming a singer, Chung Ha worked as a Dancer after graduating from university. In 2015, Chung Ha registered to participate in the survival program Produce 101. Right in the first episode, she surprised the audience with a dance performance on any random music. Continuously making an impression through each episode, Chung Ha affirmed her dancing talent and impressive vocal skills. She is expected to be one of the future successful GenZ stars.
27. Bomi (Apink)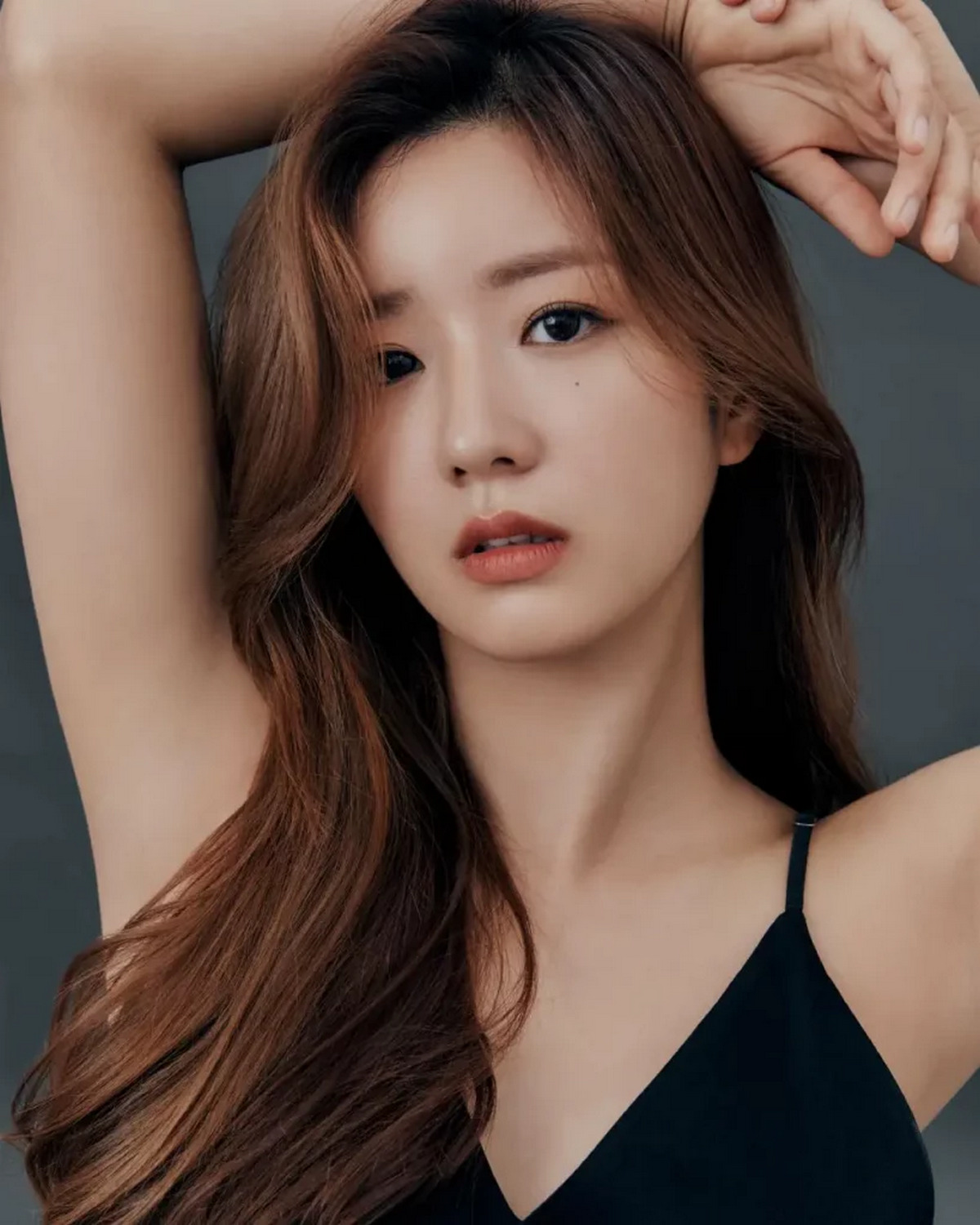 Born in 1993, Bo-mi is in charge of the main role of rap and dance in Apink. At the same time, she is the "comedian" of the group thanks to her charming and witty conversation. The female singer is also a sought-after face on entertainment shows in kimchi.
Bomi is one of the members of the girl dance team in BEAST's "Beautiful" MV. Bomi can dance in many different styles and makes a great impression every time. She is vibrant, flexible and full of energy that is why she releases her energy through dancing. She is always the one who stir up the atmosphere in the group.
28.YooA (Oh My Girl)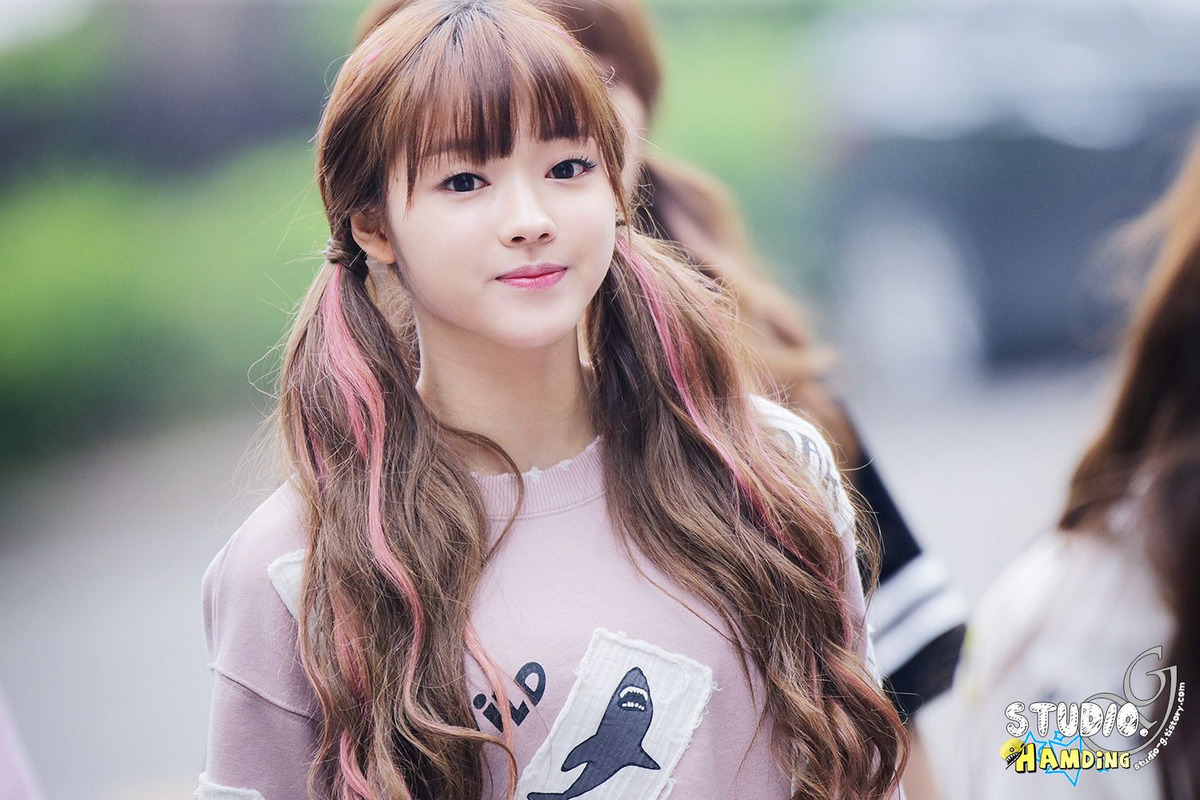 YooA is a member in the group OH MY GIRL. She is highly appreciated for her talent as the group's dancing machine and possesses a special voice. She is the main dancer of the group, she always beautifully performs difficult movements with a confidence that is extremely attractive.
In addition to dancing, YooA also has a very special sweet voice. In 2020, YooA made a solo debut with her first mini-album titled Bon Voyage, the song quickly received a bunch of compliments for a new concept. YooA appeared with a mature and seductive appearance which the audience hadn't seen before.
29.Moonbyul (MAMAMOO)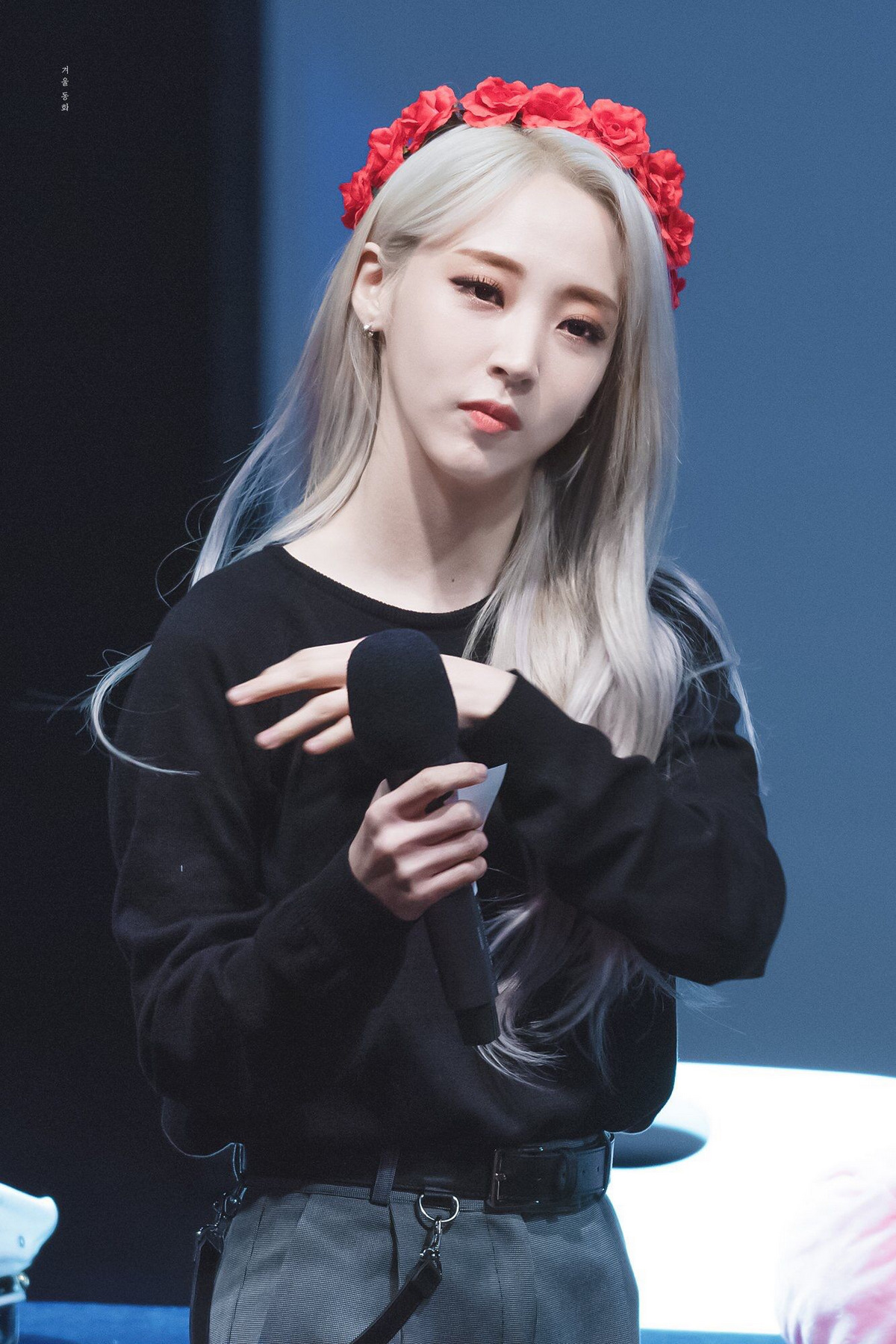 Moonbyul is one of the members of the Korean group Mamamoo, in charge of the main rapping and main dancing positions. Mentioning Moonbyul, people will immediately think of the image of a dynamic, personality, and strong girl.
Moonbyul auditioned for Rainbow Bridge World Entertainment and became an official trainee. After 3 years of training, Moonbyul and other Mamamoo members debuted as the main rapper and dancer. Besides being a singer, many viewers also know Moonbyul as a talented actor. She once participated in the movie "Start Love" as Yoo Na-young.
30. SinB (GFRIEND)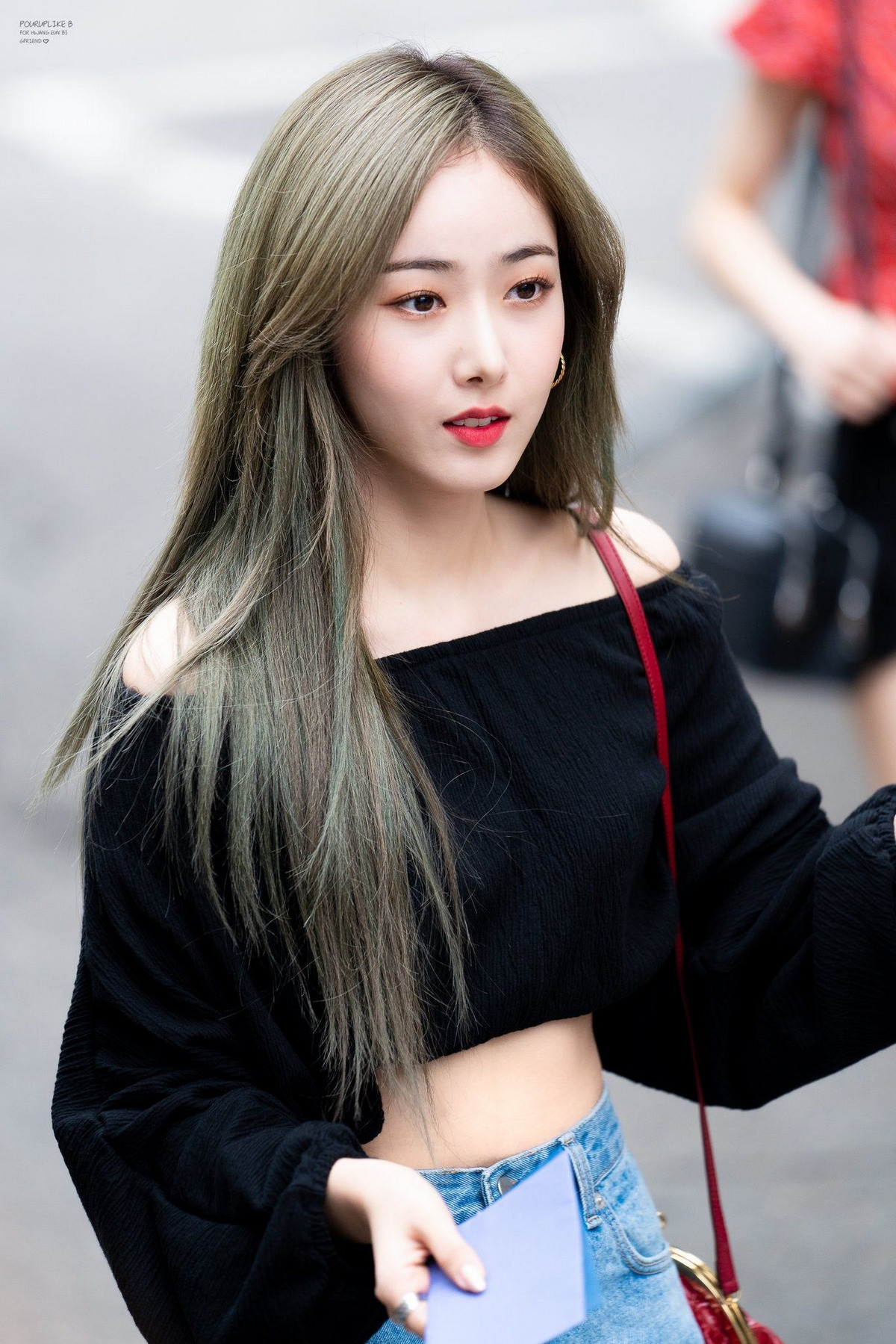 Hwang Eun-bi, commonly known by her stage name SinB, is a South Korean singer, dancer and actress. She is a former member of girl group GFriend. SinB has been a trainee under Big Hit Entertainment since the age of 12. During her debut, she was quite famous for her similar appearance to Jessica (former member of SNSD).
In 2015, SinB debuted as the Main Dancer of girl group G-Friend. SinB dances very technically, strong and light enough with movements, and has the advantage of flexible hands through which she always makes viewers satisfied when seeing her extremely complex choreography.
31. E:U (EVERGLOW)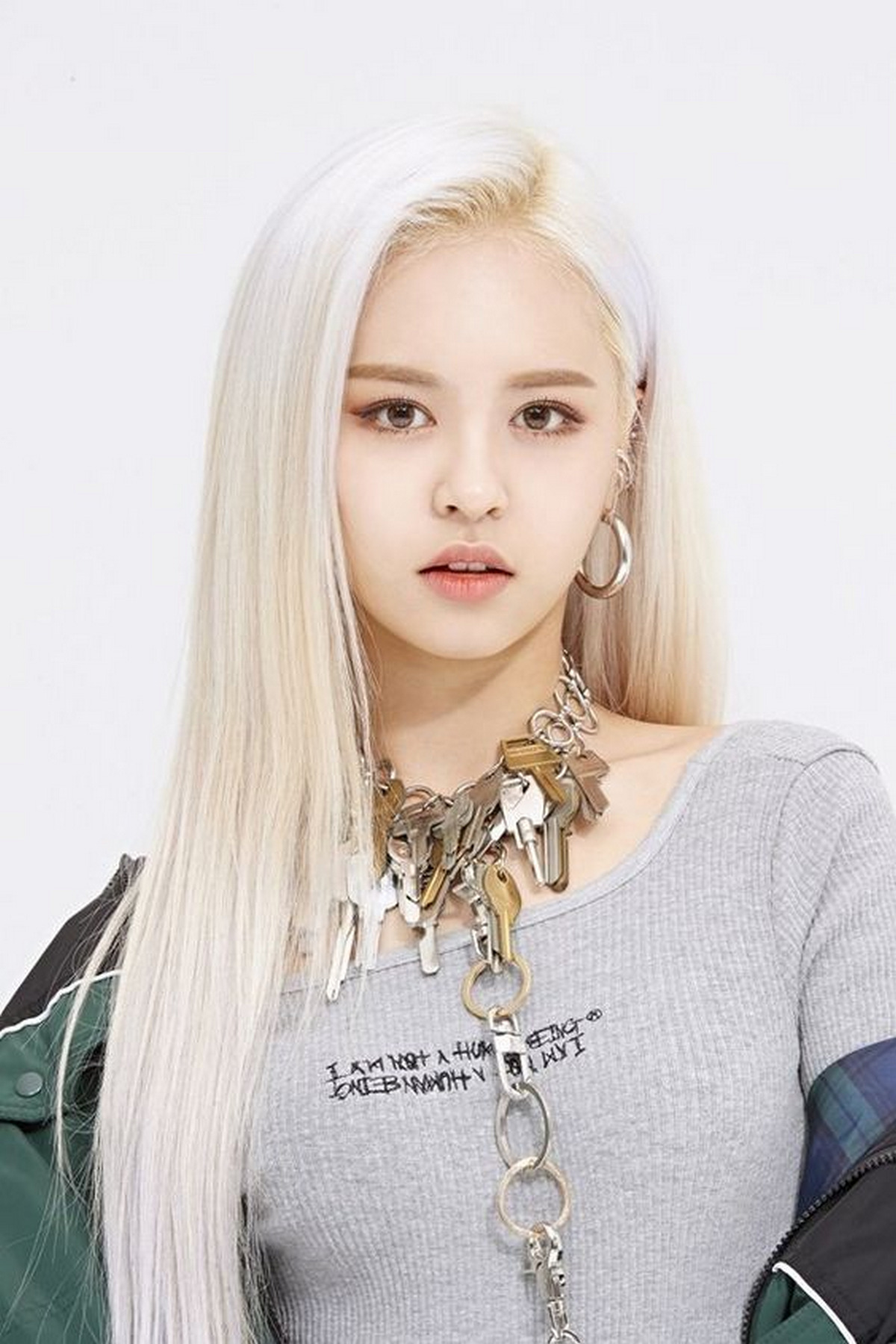 E:U is a member of EVERGLOW which is Yuehua Entertainment's first girl group. She used to be a shoe advertisement model before debut (STARE Shoes). Her stage name E:U means "Especially for U". E:U's role model is Lee Hyori, a symbol of sexy dance. She has an active and open personality. Previously, E:U was a cheerleader of the IMPACT fan group. She is also an MC for SBS's Delicious Cooking Class.
32.Hyojin Choi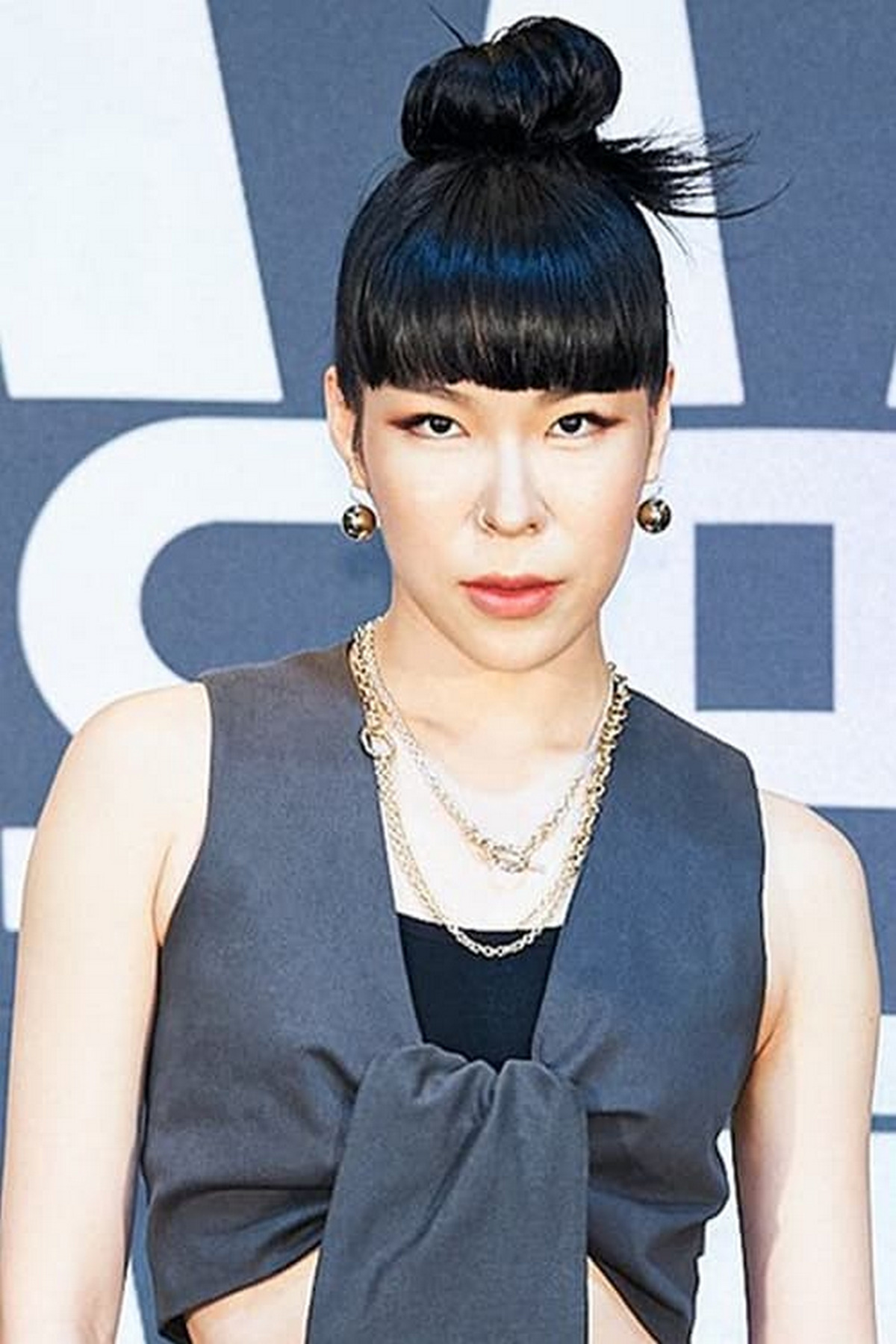 Hyojin is a choreographer of the world-famous studio 1Million Dance Studio. She started dancing when she was a student. At this time, her family didn't think it's a job for living. They didn't recognize the profession as a legitimate career.
After convincing the family with effort and passion for dance, she was allowed to follow her passion. She has participated in a talk show to share her experience as an inspiration to others. Choi gained fans through her charismatic leadership.She is the leader of WANT dance group. She is confident and has a firm belief in herself.
33.Dita (Secret Number)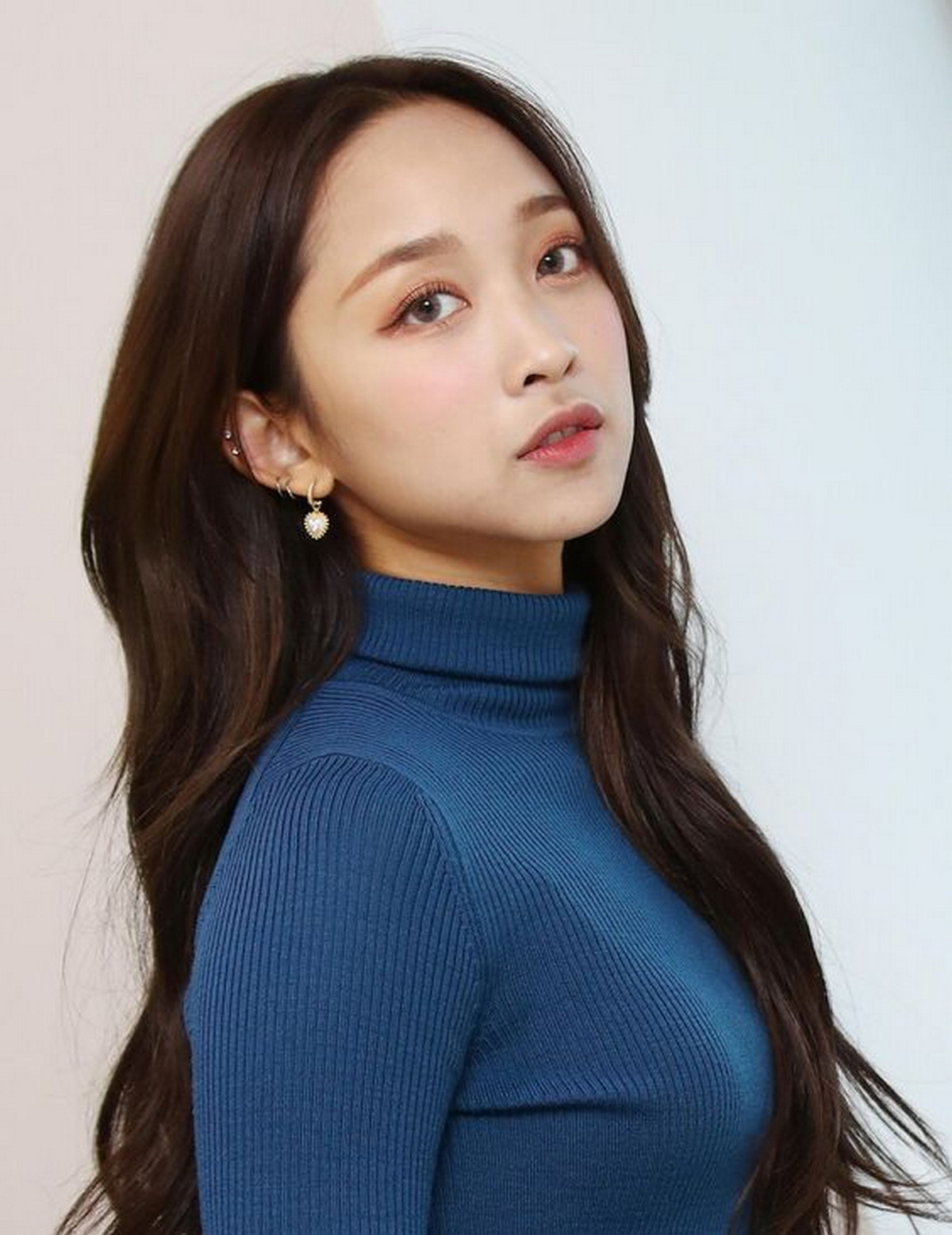 Dita is an Indonesian singer under Vine Entertainment and a dancer of 1MILLION Dance. She is a member of the girl group SECRET NUMBER. She is in charge of Main Dancer, Lead Vocalist. She comes from Yogyakarta, Indonesia. She likes dancing, cooking and drawing. She is also gifted in sports.
Dita once participated in the largest basketball, dance and journalism competition for high school students. Dita has strong and beautiful dance steps every time she has the opportunity to step on stage.
34. SuA (Dreamcatcher)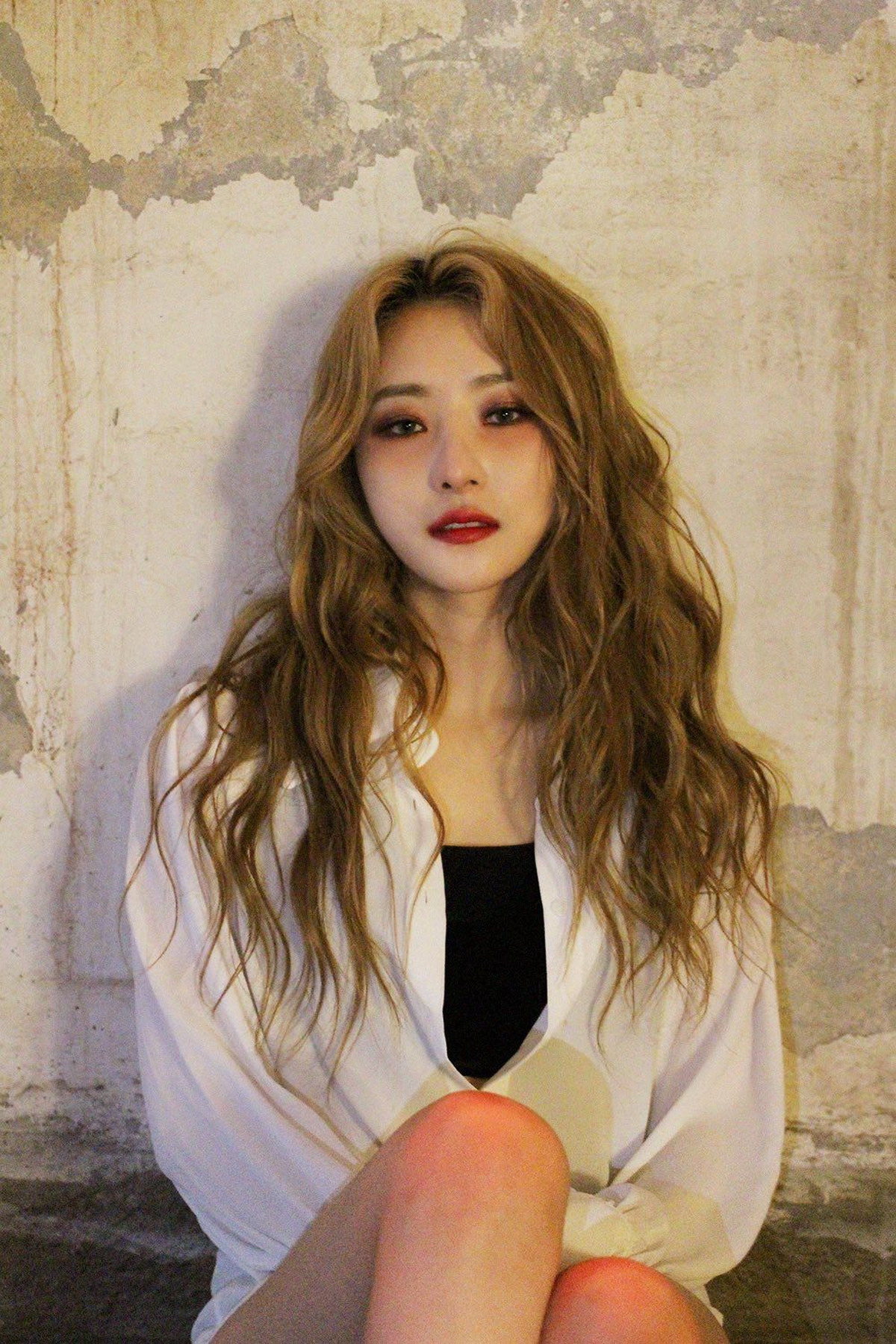 SuA 's real name is Kim Bo Ra was born on August 10, 1994. She is a member of the famous girl group Dreamcatcher under Dreamcatcher Company. She is in charge of playing dancer, lead rapper, and vocalist in Dreamcatcher. She is in charge of dance as she can learn and remember the choreography quickly, then help the other members to learn. Her hobby is creating choreography and dance covers. Her personality has been described as friendly and funny.
35. Nicole Jung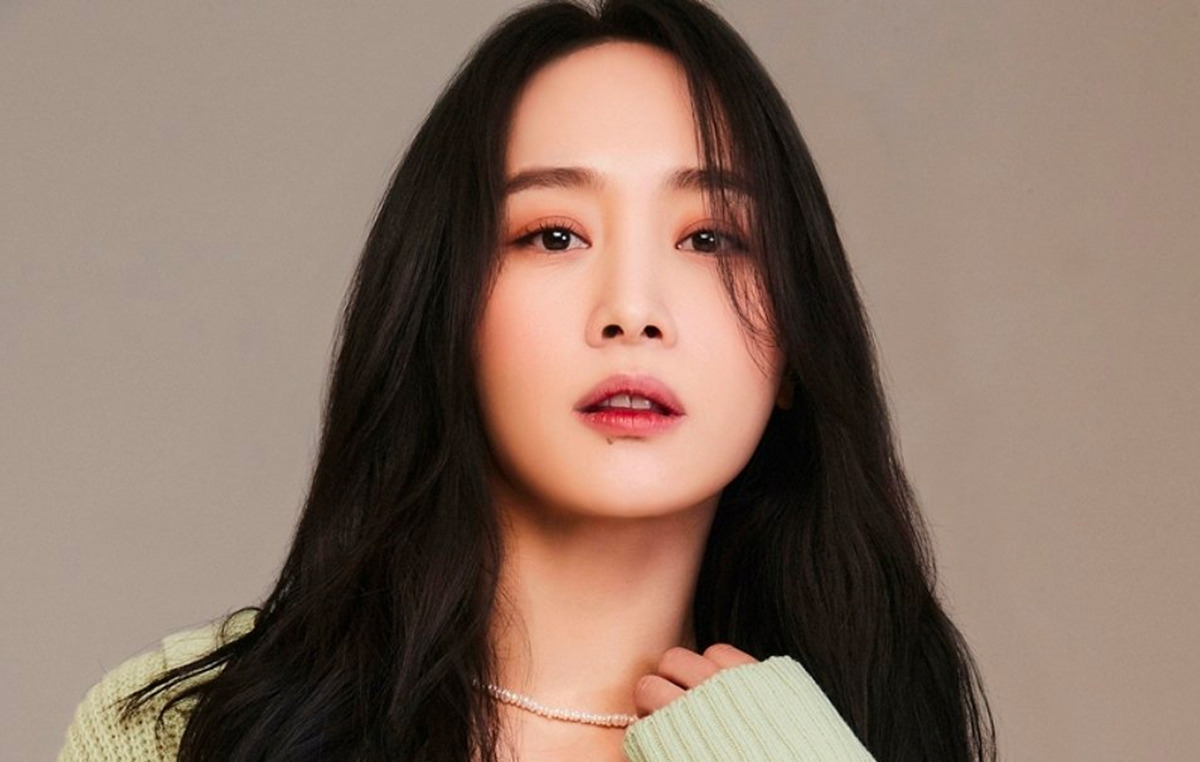 Nicole attracts the attention of fans around the world for her dancing skills. NICOLE usually posted her dance cover video on her YouTube channel. NICOLE shows off her healthy physique and draws attention with her powerful dance skills.
Nicole has already been recognized for her high quality skills when activated with the girl group Kara. She is one of the contestants of the Mnet's dance competition show Hit the Stage. Fans have considered her as a true queen of dance, her videos performance were viral on the social media.
36. Fei (Miss A)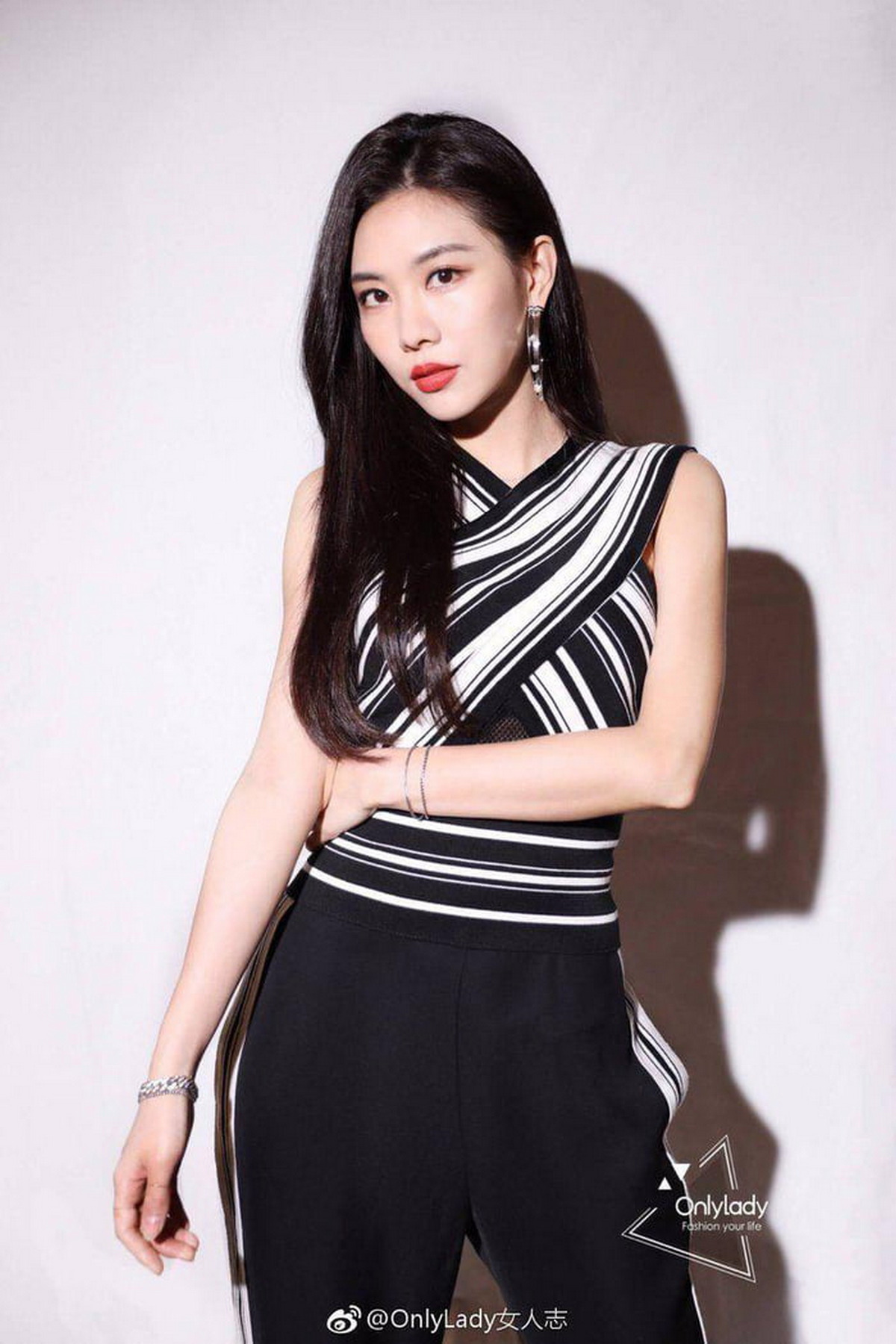 Fei, as a member of the popular girl group miss A debuted in 2010 with the album 'Bad But Good'. Fei has participated in a dancing competition named Dancing With The Stars, she is one the favorite members of the cast. Fei has done professional dances such as swing, rumba, samba. She learned ballet from an early age so she is confident in dancing. In the show, she flaunted her sexiness and charisma with traditional Argentinian tango and Fei had her first win on the show.
37.Olivia Hye (LOONA)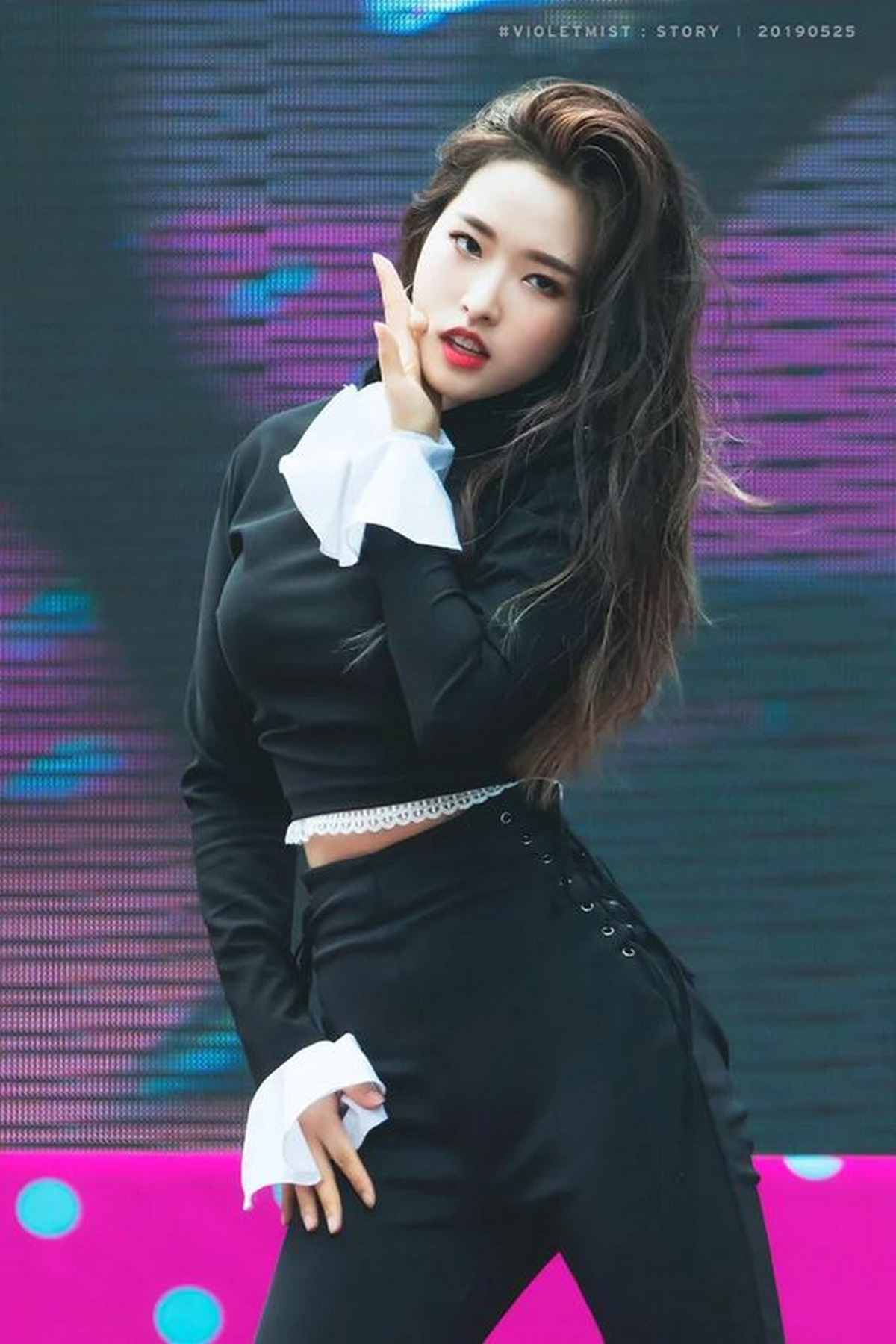 Olivia 's real name is Son Hye Joo and was born on November 13, 2001. She is a member of the famous girl group LOONA under BlockBerry Creative. Olivia Hye was a trainee just 1 day before debut. She holds the record for the person with the shortest trainee period in Kpop.
Although she only trained for one day, the female idol showed that she was not inferior to her sisters when she quickly became one of the most famous faces in LOONA. She possesses eye-catching visuals, not only that, but also has excellent singing, dancing and performing charisma. Olivia Hye is also a member of the main dance group of LOONA, every time she goes on the stage, she gives the audience a flexible, decisive and eye-catching choreography.
38. Haerin (New Jeans)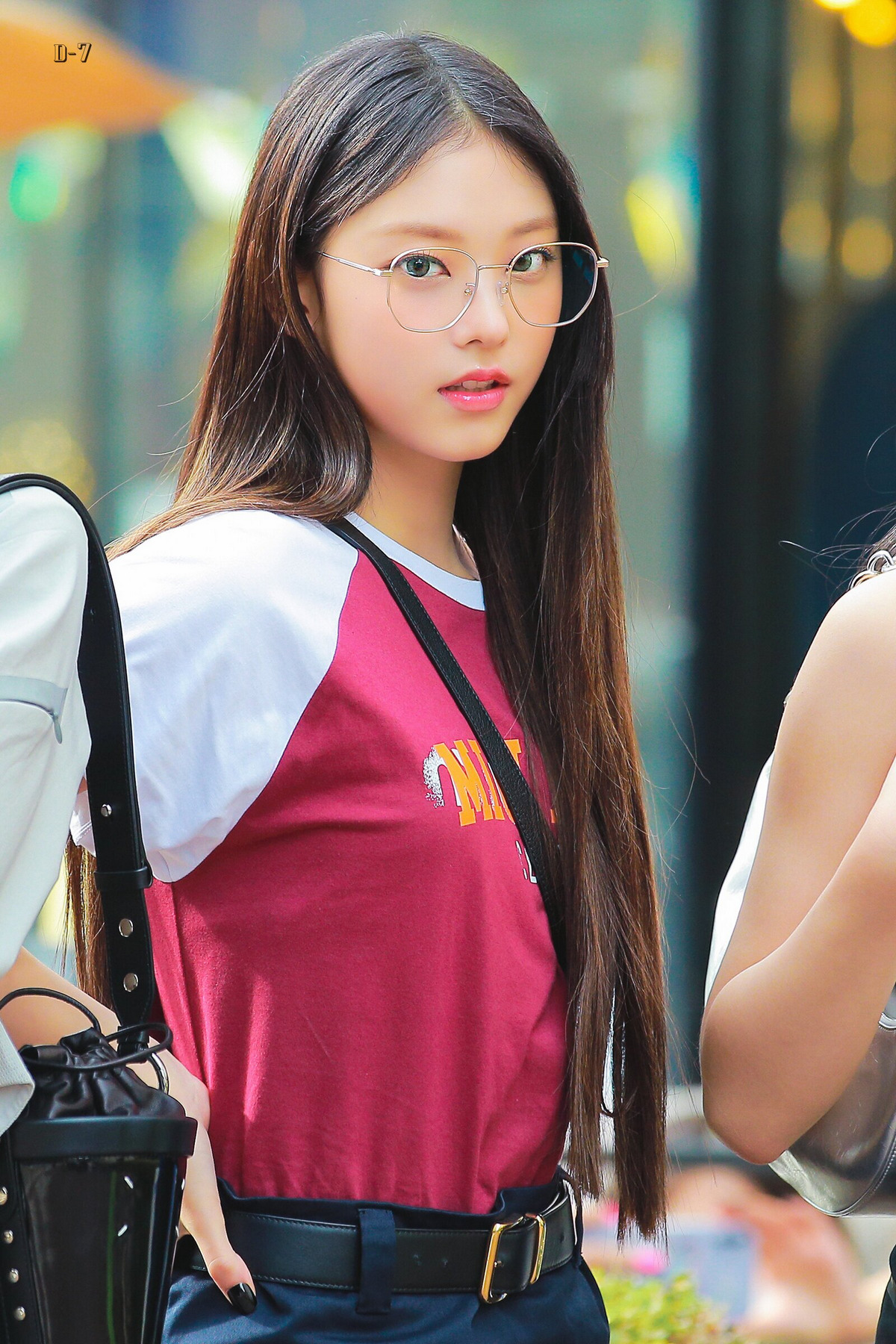 Haerin is a member of newbie girl group NewJeans.She exudes complete confidence with neat, beautiful dance moves. She attracts attention with extremely decisive dance steps compared to her teammates. Haerin is the member who receives a lot of love thanks to her lovely, sparkling eyes. Although NewJeans is currently a rare group that does not have a specific role division of each member, fans all consider Haerin to be the main dancer of the group.
39. Hanni Pham (NewJeans)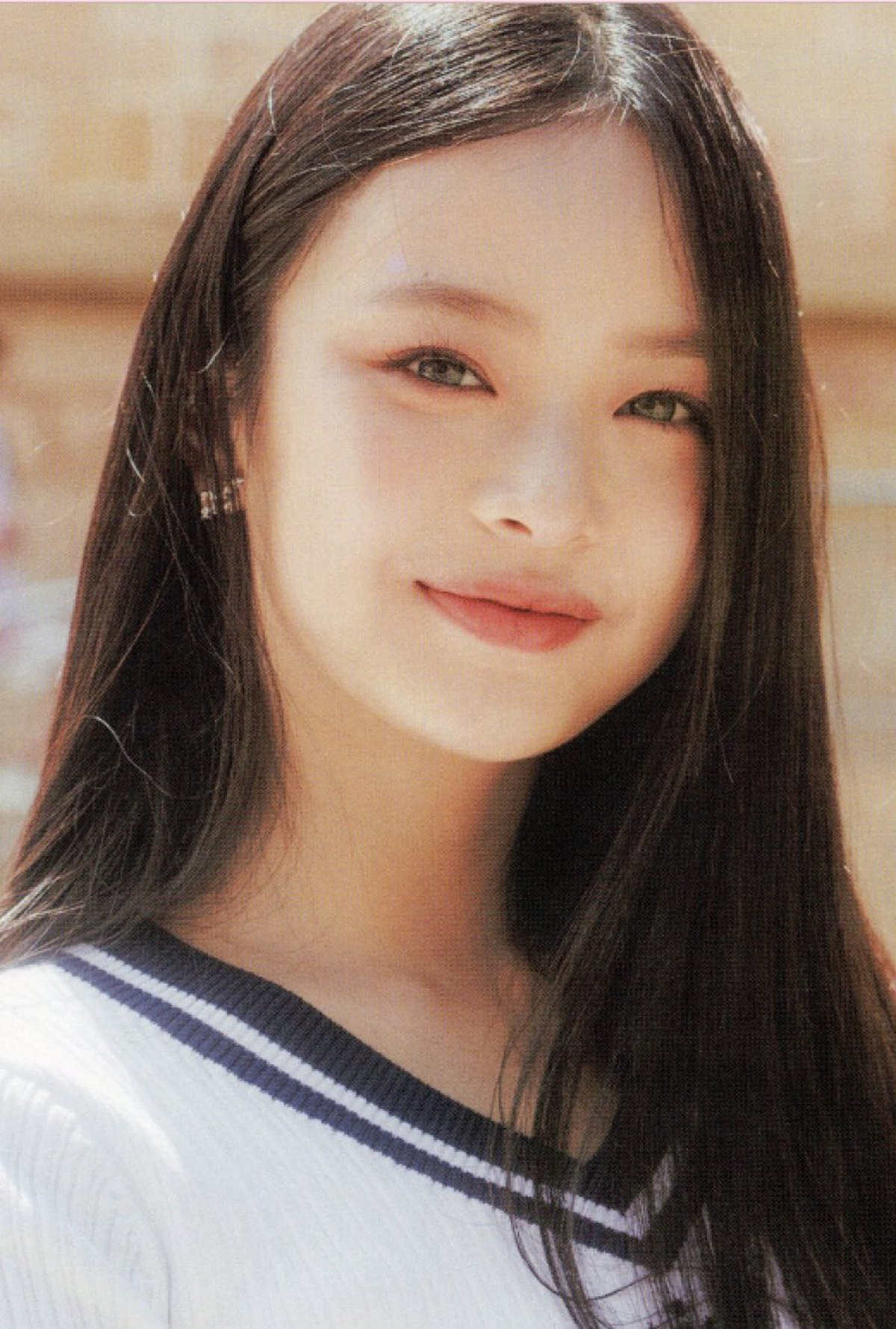 Hanni was born in 2004 Australia, has Vietnamese nationality with the real name Pham Ngoc Han. Hanni is the first Vietnamese female idol to sign a contract with Hybe Corporation – BTS's management company. She loved singing and dancing from an early age. Hanni used to be a member of Aemina Dance Crew in Melbourne – specializing in covering choreography of Kpop groups such as Red Velvet, ITZY… Vietnamese-born female idol Hanni is praised for her good choreography and is considered the all-rounder of the group.
40. Kahi (After School)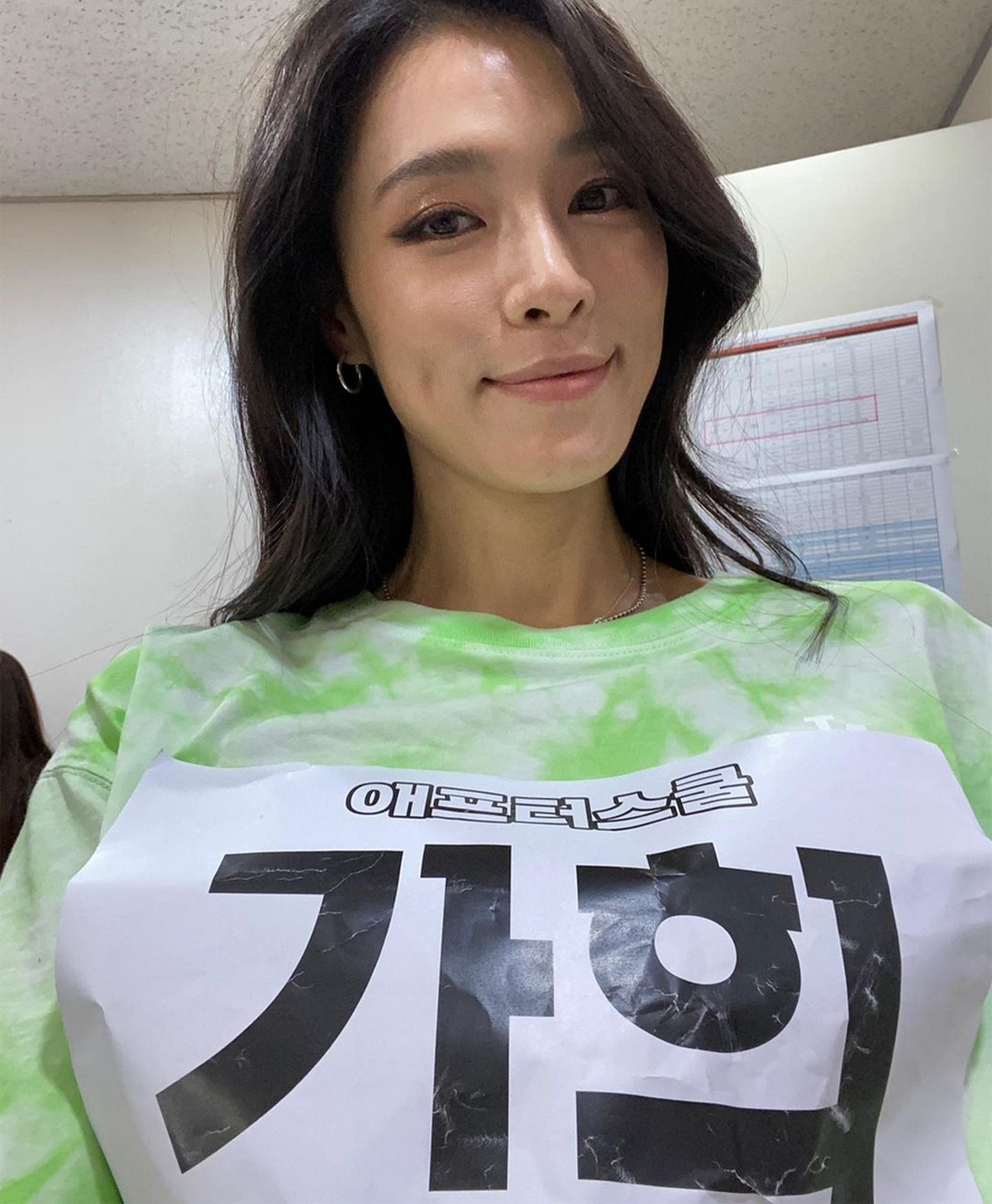 Kahi is known as the former leader of the girl group After School. After leaving the group, she started a solo career and focused on acting. The former leader of After School received much praise from fans for his ability to perform eye-catching choreography.
During an event, while performing tap dance, Kahi broke a part of the stage with her dance moves that can tell how passionate she is when performing. Kahi still possesses a supple body, a hot body, shows off the eye-catching choreography even though she is in her 40s and is a mother of two children.
41. Bora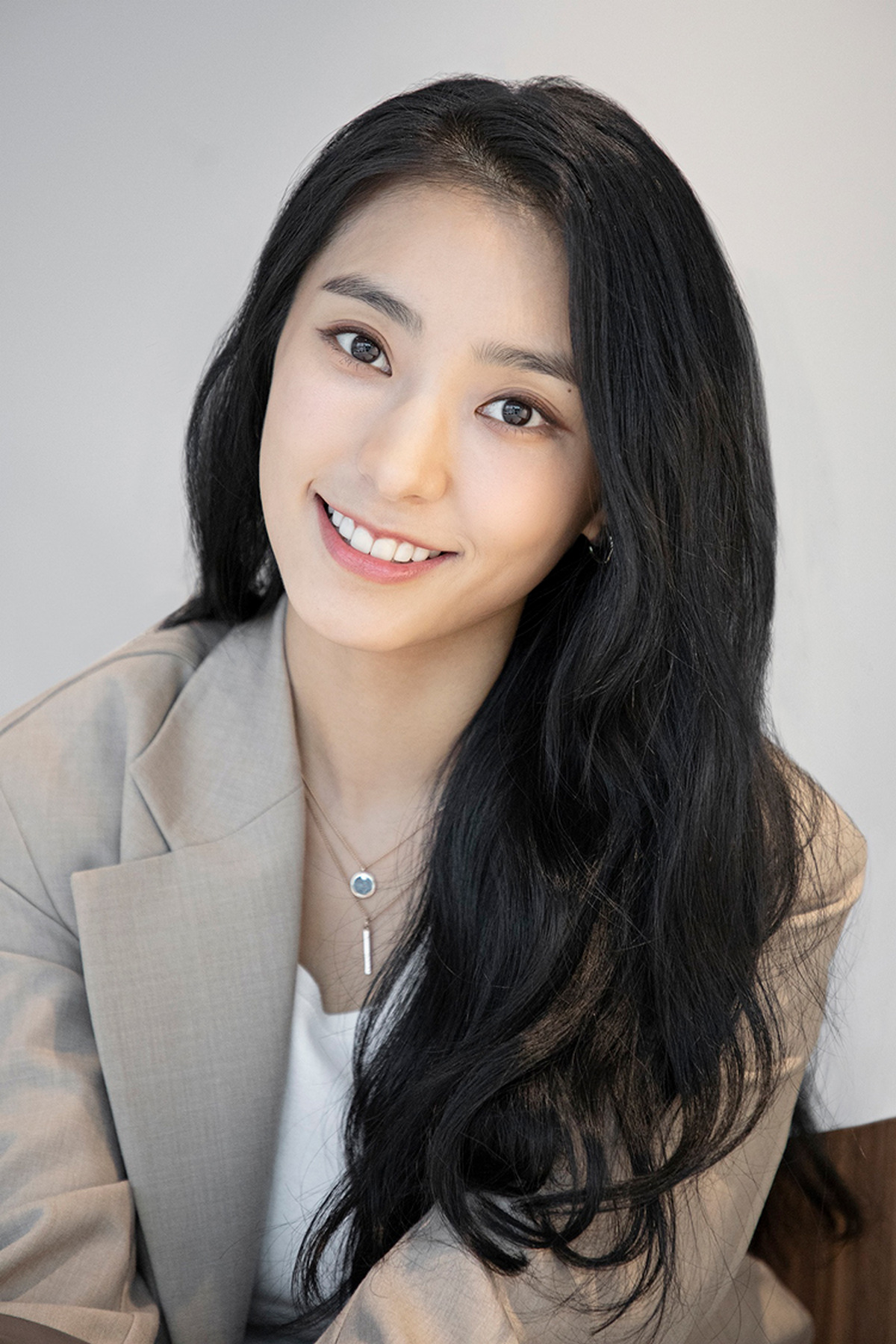 Bora is a former member of the South Korean girl group Sistar. Since she was little, she danced a lot, she also learned ballet. Bora has participated in a dance competition named Hit The Stage. Although she is a main dancer in the group Sistar, she didn't have a chance to show her true dancing ability when she was in the group. Therefore, she joined the program to satisfy her passion for dancing, interacting and learning from other contestants. She wants to regain her original intense feeling for dancing.
42.No:ze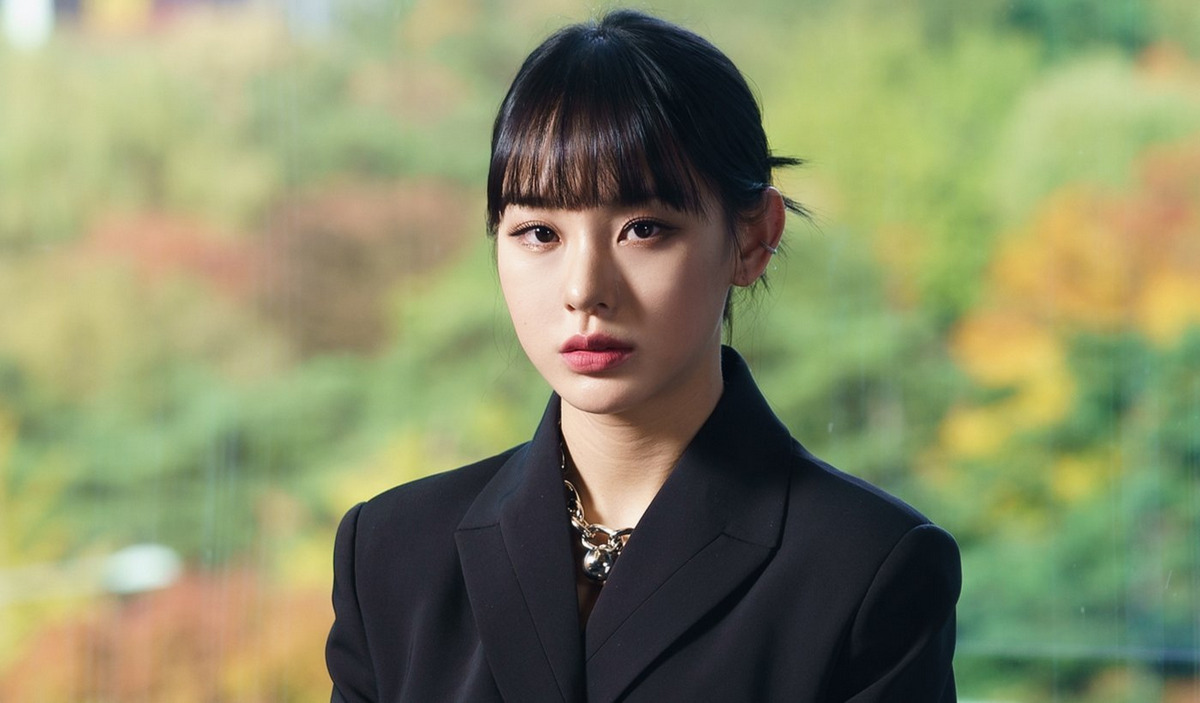 Noze is often known to the audience as a back-up dancer for famous SM Entertainment stars such as Tae Min (SHINee), Key (SHINee), Kai (EXO)… In particular, she became famous after appearing in singer Kai's MV Mmmh. With a sharp face, attractive body and impressive dancing skills, Noze quickly won the hearts of the public. Videos of her performance in Mmmh attracted millions of views. Noze became even more famous after she decided to join the dance competition show Street Woman Fighter as the leader of the dance crew WayB.
43.Yoojung Lee
Yoojung has been a choreographer and instructor at 1MILLION Dance Studio since 2015. She is known for choreographing for a promotion for Netflix's original program, Sweet Home. Her ultimate goal as an instructor is to make her classes informative and interesting enough to make students excited to return. At a young age, Yoojung became interested in dance and took some dance lessons. Then, she moved on to study street dance and tried a variety of dance genres at an arts school.
44. Aiki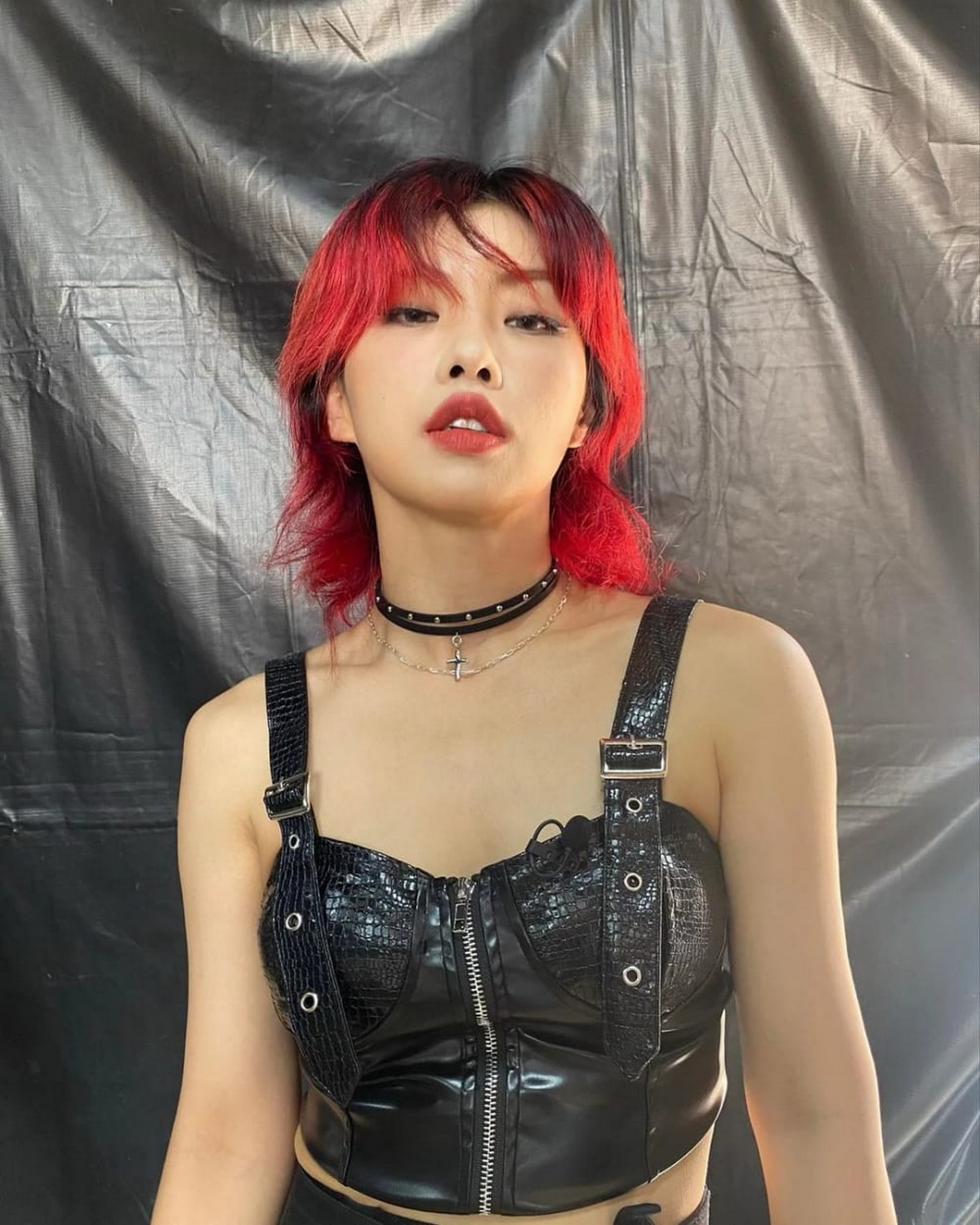 Aiki is the leader of the dance group HOOK Team. She's also a dance professor at Dongguk University. She married when she was 24 and had a daughter in 2013. Her popularity rocketed when she led her team All Ready joint on the competition show World of Dance . Aiki is also a trainer for some dance shows. She posted a lot of videos of her popular dance on her social media as well as some stunning choreography videos. These videos go viral and receive a lot of compliments. She has a straightforward personality that makes her unique.
45. Mina Myoung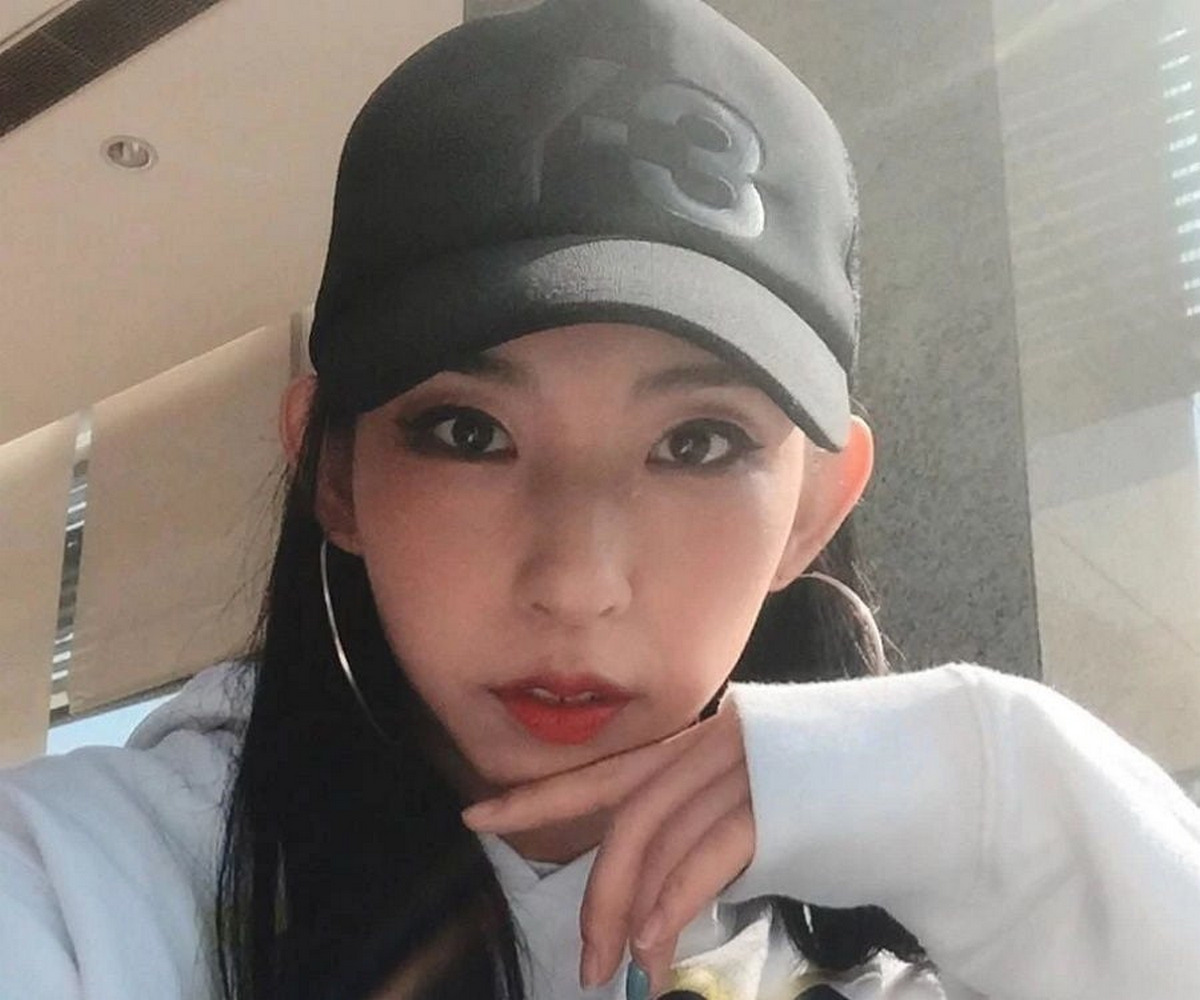 Mina is a Korean choreographer and social media star. When she was young she was influenced by hip hop culture. Mina started dancing by the time she was in high school, she decided to pursue a dance career. She started working at the Brain Dance Studio, and eventually became a famous dancer. She then started working at 1MILLION Dance Studio until today. Mina created a YouTube channel with over 250,000 subscribers and her dance videos have garnered over nine million views.
46. Honey J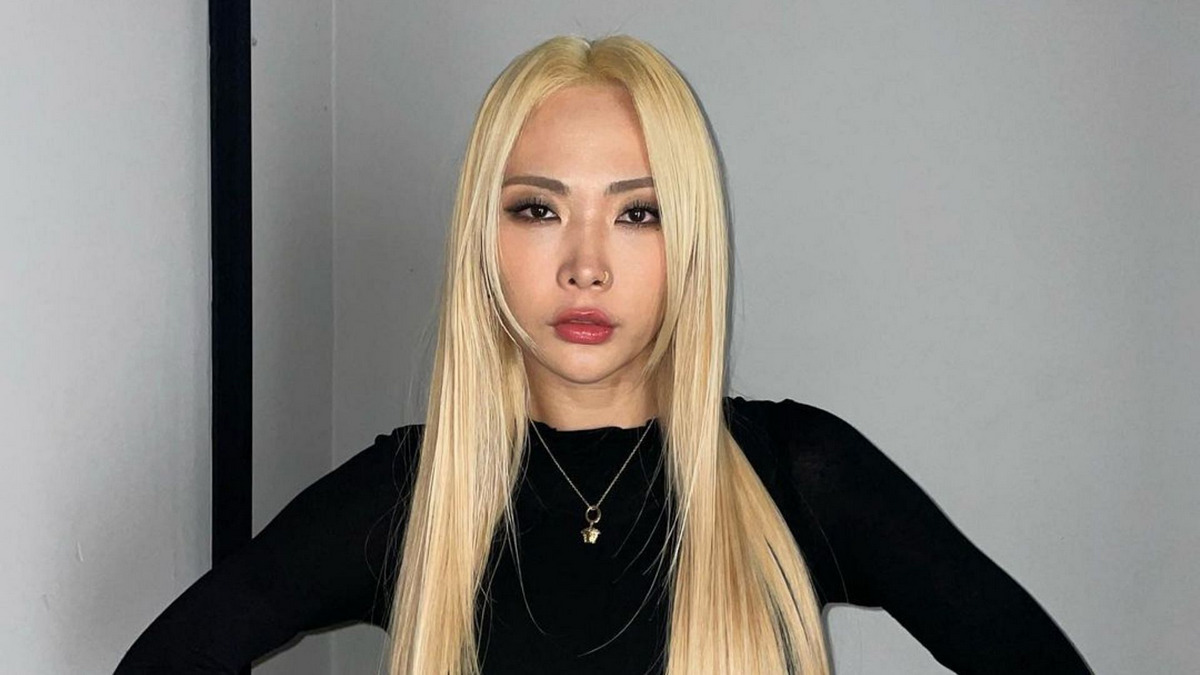 Honey J is one of the most experienced dancers in Korea. As the group's leader, Honey J led the dance group Holy Bang to the first place at Street Woman Fighter. Before that, her dance group Purplow also ranked first in the dance show "Hit The Stage" organized by Mnet TV in 2016. The female dancer is best known as Jay Park's choreographer and main dancer. In addition, Honey J is also a dance instructor at the Korean Academy of Arts and Kyung Hee University. In particular, famous dancer Noze was a student of Honey J.
47.Monika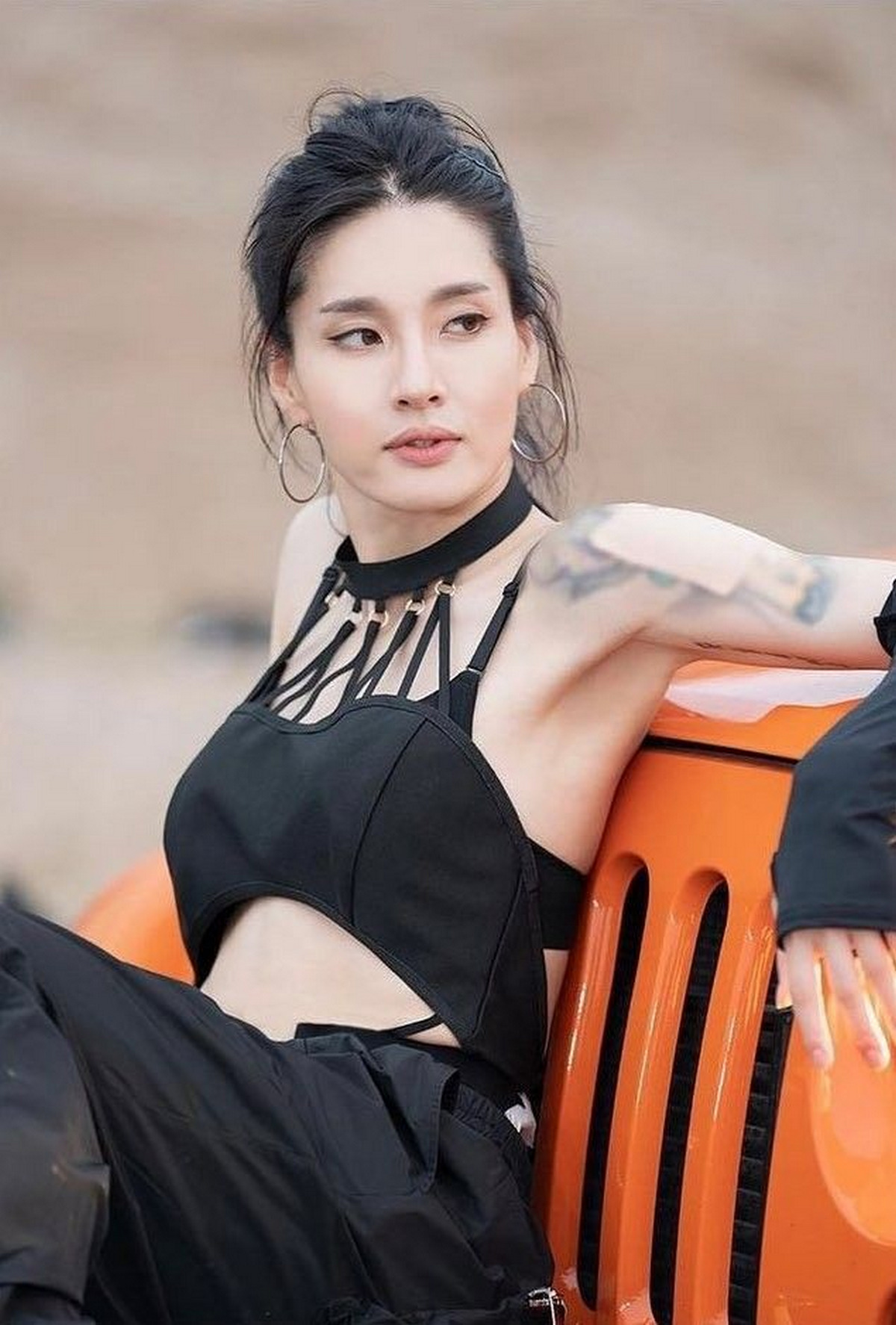 Monika is admired for her talent, style and attractive genderless appearance. She has an outstanding dancing talent and strong charisma. She is like a sophisticated sculpture, Monika's cold look makes it hard for others to take their eyes off. Monika is currently the leader of the dance group PROWDMON. Born in 1986, she studied design and worked in the fashion industry before officially becoming a professional dancer. Prowdmon's leader has left a mark in the hearts of fans with her dancing skills and cool personality.
48.Lia Kim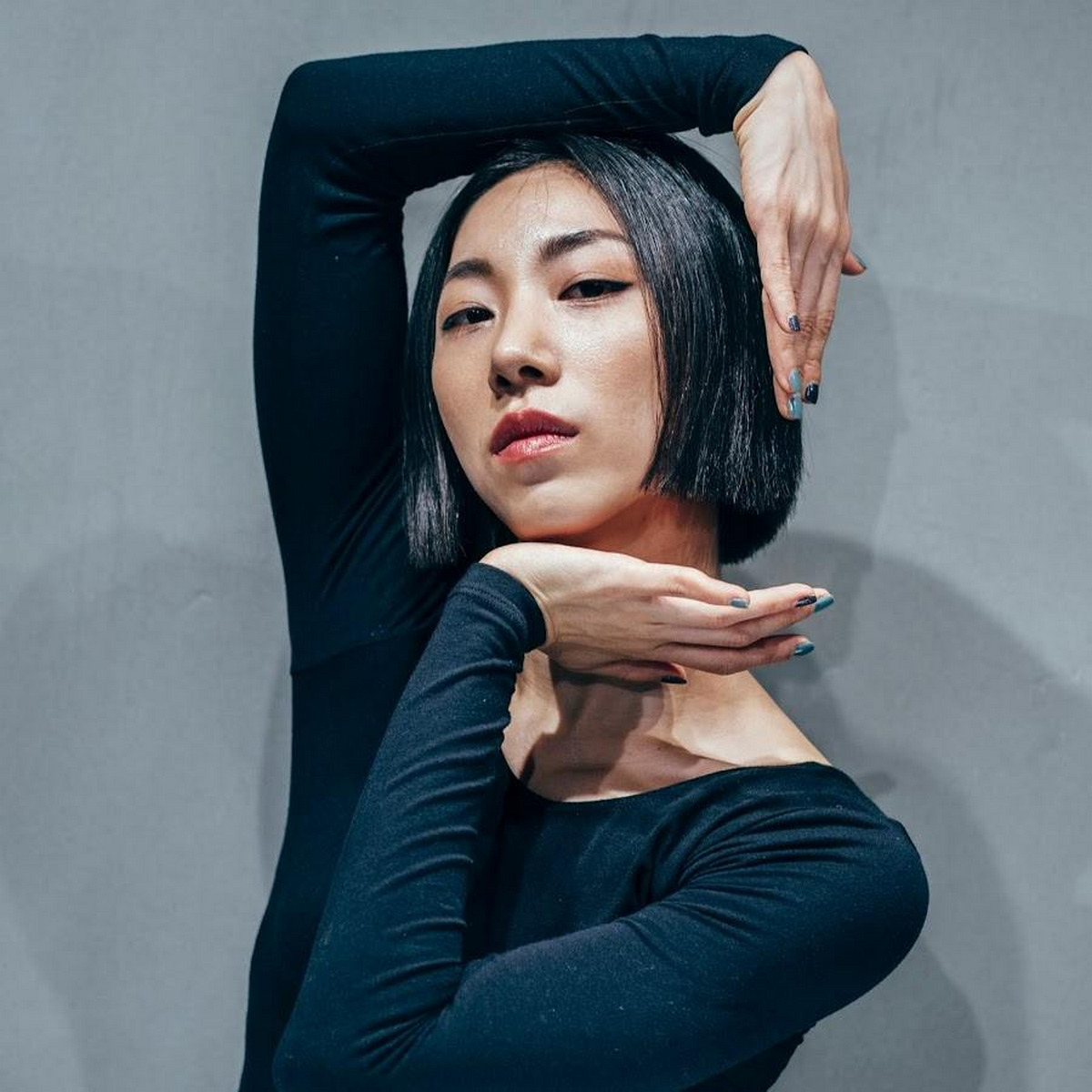 Lia Kim is not only a teacher and choreographer for famous K-pop songs, but she is also the co-founder of the most famous dance studio in Korea :1 Million Dance Studios. She was invited by top entertainment companies to teach dance to trainees. She used to be a dance teacher for many idols such as: 2NE1, SNSD, f(x), EXID, Twice, GOT7. Her popularity began when she posted videos of her choreographed songs on Youtube and gained millions of views.
49.LeeJung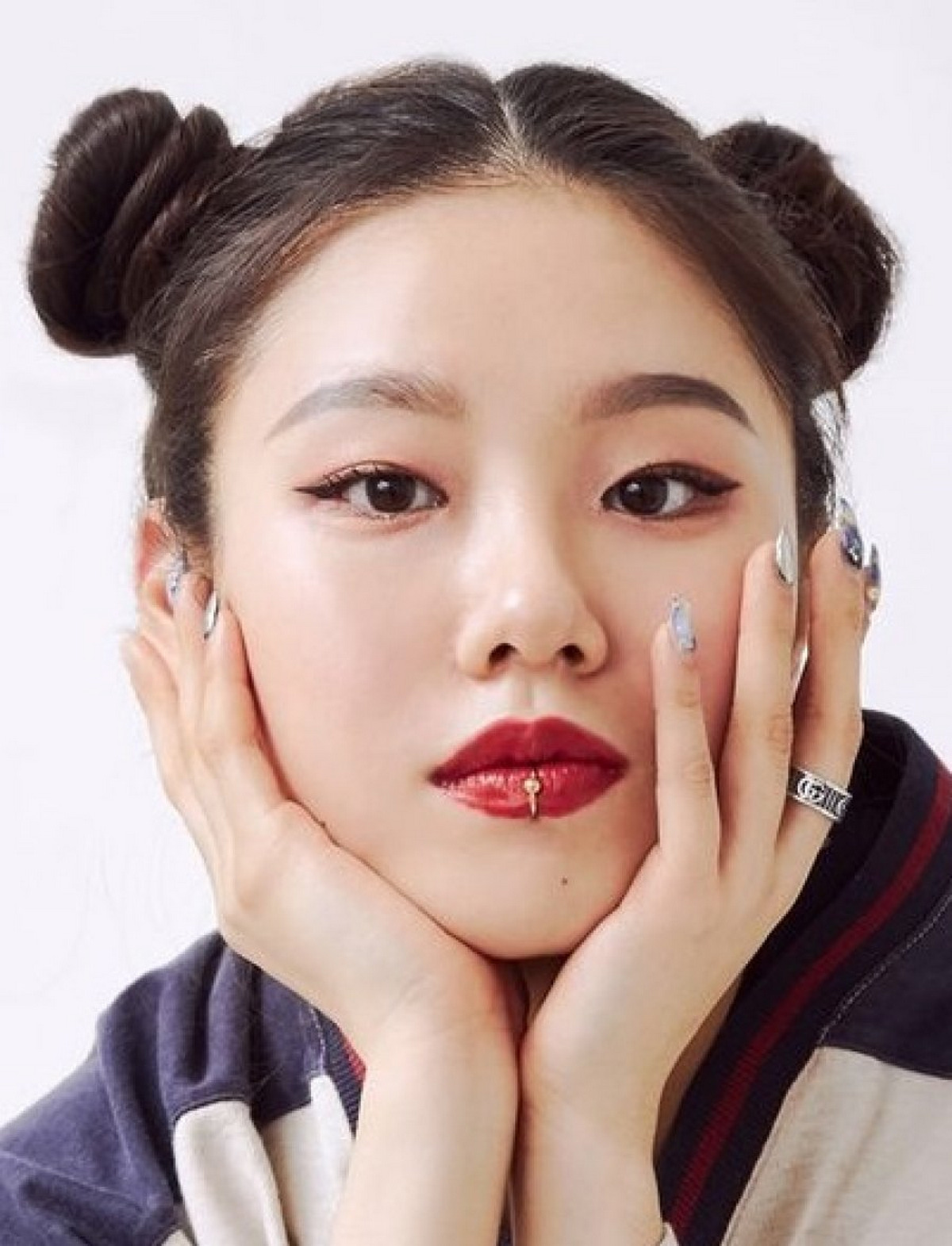 Lee Jung was inspired to become a professional dancer after she watched the performances of girl groups such as Wonder Girls, SNSD. The young female dancer soon proved her talent. She is also a dance instructor of many idols including Rosé and Lisa (BlackPink), Jeon Somi.
Thanks to the heat of the show Street Woman Fighter, the attention paid to the dancers has increased a lot. She left a strong impression on the audience with the image of a talented captain possessing incredible skills. In order to have such outstanding ability while still very young, Lee Jung honed and rubbed his skills very early. At the age of 16, Lee Jung started enrolling in an academy to pursue a career as a professional dancer.
50. Lip J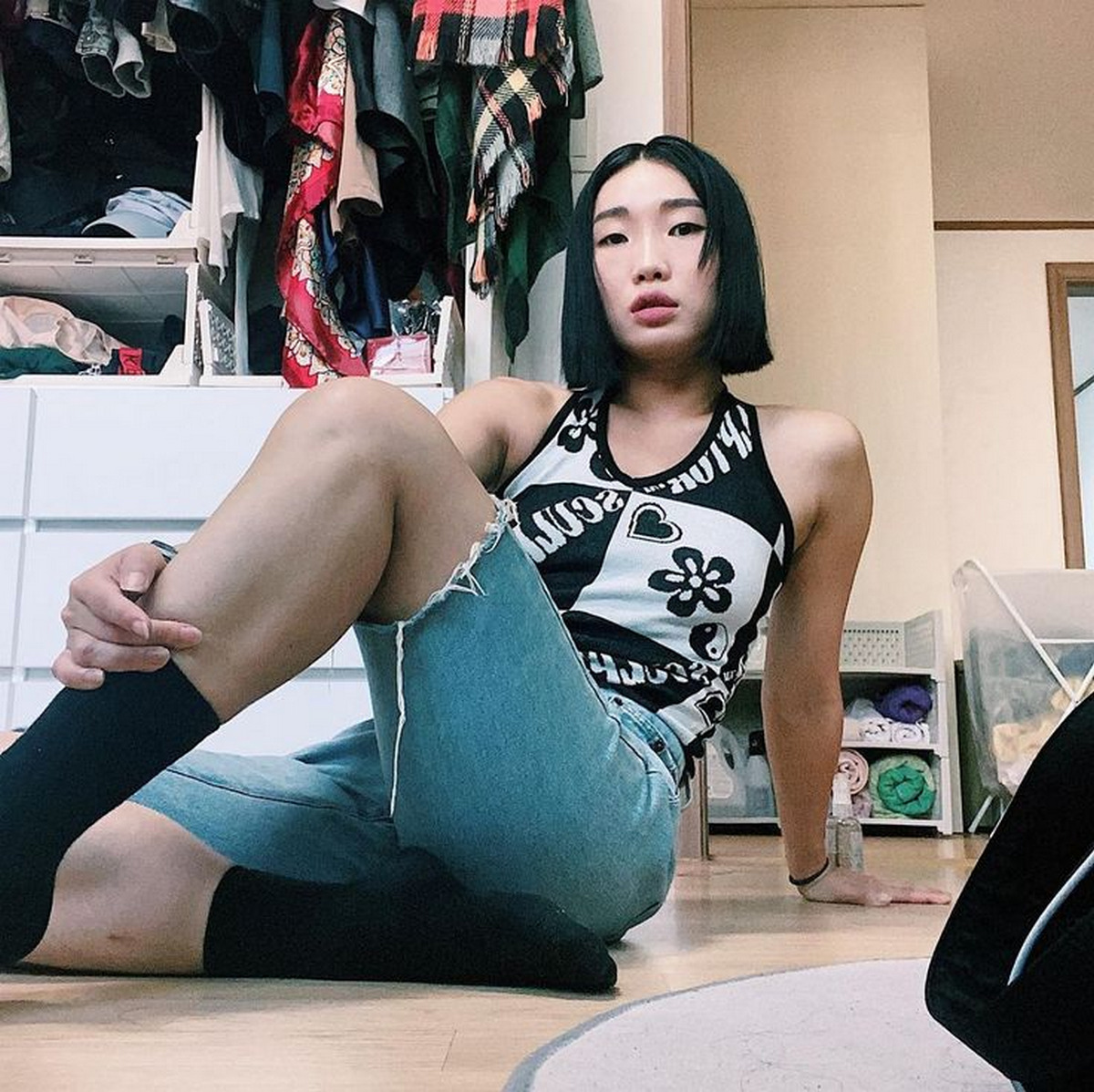 Lip J is a Korean professional dancer and member of the dance group PROWDMON.
She masters various dance genres such as Korean traditional dance, jazz, contemporary, street dance. She has participated in many battles as a contestant and judge. She used to be a veteran face in Waacking. She participated in many competitions and won many awards, especially the two-time winner of Waacker's Night contest in 2013 and 2015. Recently, she was a contestant of a dance competition Street Woman Fighter.