Are you prepared to set out on a voyage of exploration into the enthralling world of 2B hair? 2B hair, also known as wavy hair, is a lovely hair type that falls in the middle of straight and curly. Understanding its characteristics and maintenance requirements can be the key to realizing its full styling potential. Its distinctive texture and pattern offer a wide range of styling options.
This post is your comprehensive guide to comprehending and embracing the secrets of 2B hair; whether you are blessed with 2B hair or are just curious about this great hair type, it helps you embrace and celebrate the natural beauty of your luscious waves from styling advice to tips on enhancing your waves. Prepare to explore the wonders of 2B hair and elevate your hair game to new heights!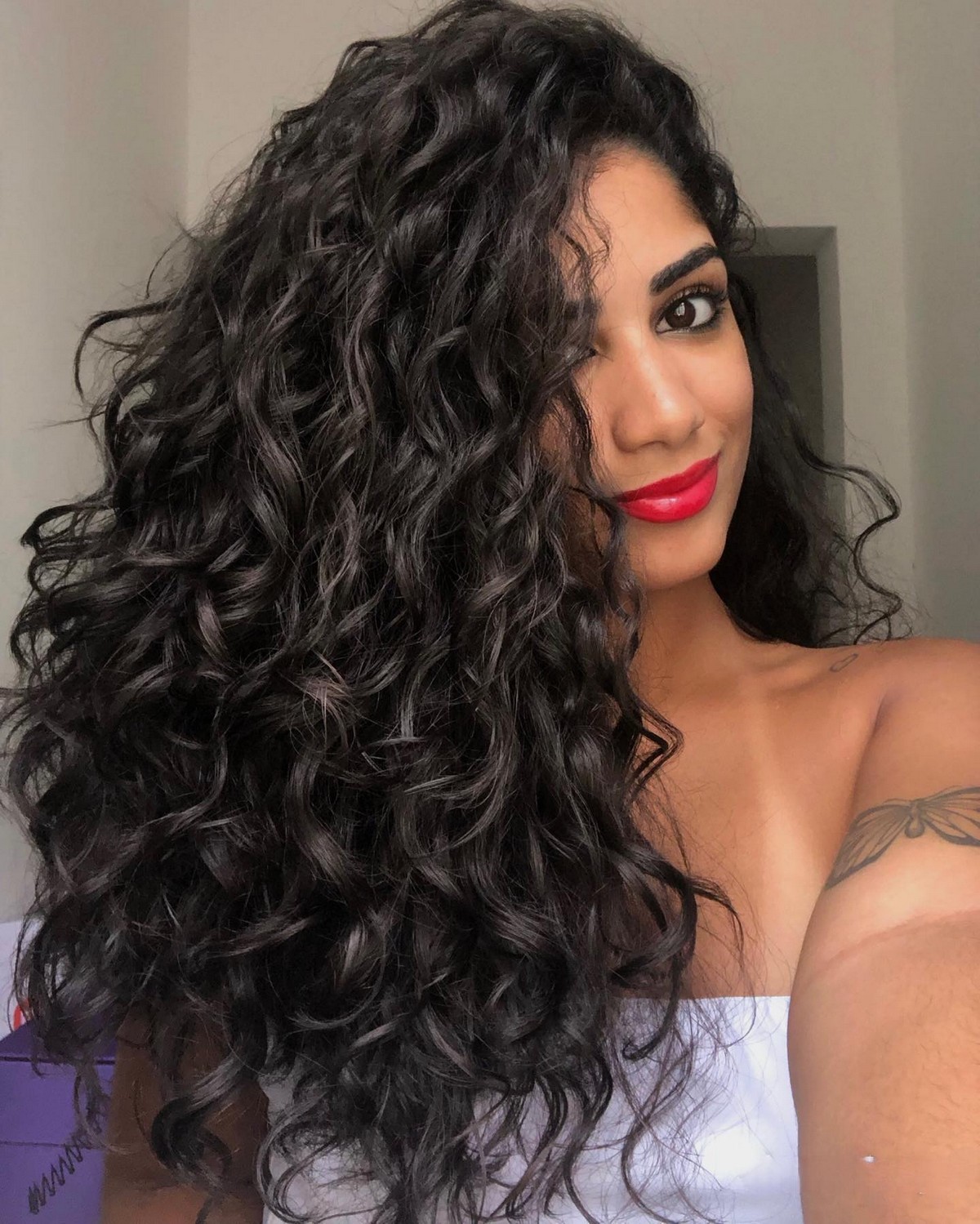 Key Takeaways
Every individual's hair is unique, and variations within each type are common. It's essential to embrace and celebrate the diversity of hair textures and find what works best for your own hair. Now, let's summarize the key details about 2B hair:
2B hair is a classification within the hair typing system developed by Andre Walker and represents wavy hair with loose, defined "S" or "C" shaped waves.
It falls under Type 2, the wavy hair category, and is the middle ground between 2A and 2C hair.
2B hair is characterized by larger and more pronounced waves than 2A hair but not as tight or coiled as Type 3 curls.
2B hair is frizz-prone and may require extra care and styling techniques to minimize frizz and maintain definition.
Understanding your hair type, such as 2B, allows you to tailor your hair care routine and styling techniques to suit its unique needs.
2B hair has a natural beachy look and can be versatile in styling, including beachy waves, half-up and half-down styles, low ponytails with waves, and messy buns.
Establishing a proper hair care routine for 2B hair is important, including sulfate-free shampooing, hydrating conditioning, deep conditioning, and styling with leave-in products.
Common misconceptions about 2B hair include being straight or overly curly, but it is still wavy and manageable with the right care.
2B hair can vary in length and thickness among individuals, and genetics and hair care practices can influence its appearance.
Taking care of 2B hair involves minimizing heat damage, using lukewarm water, avoiding overwashing, and incorporating detangling and frizz-taming techniques.
Styling tips for 2B hair include enhancing beachy waves, trying half-up, and half-down styles, low ponytails with waves, and messy buns. Adding volume and defining curls can be achieved with specific techniques and products.
What Is 2b Hair, And Why Is It Important To Know?
Understanding different hair types and textures is crucial for proper hair care and styling. One such hair type that deserves attention is 2B hair. So, let's dive into what exactly 2B hair is and why it's important to know!
Defining 2B Hair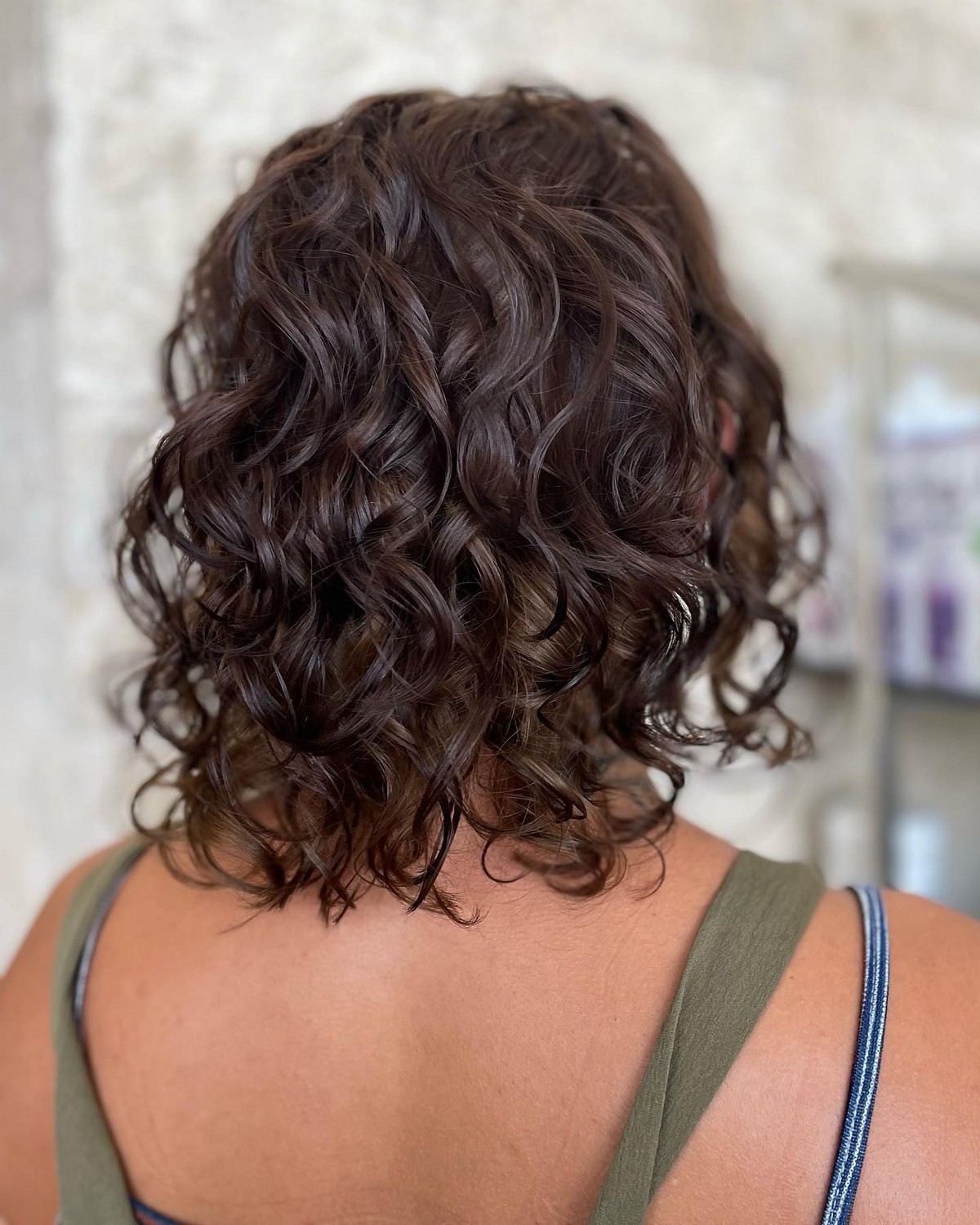 Defining 2B hair is a classification within the hair typing system developed by hairstylist Andre Walker. It is commonly used to describe a specific type of wavy hair. The hair typing system categorizes hair into four major types (1 to 4) based on its texture and curl pattern, with subcategories denoted by letters (A to C) to further differentiate variations within each type.
2B hair falls under Type 2, which represents wavy hair. Specifically, 2B hair is characterized by loose, defined "S" or "C" shaped waves that are often frizz-prone. The waves in 2B hair are typically larger and more pronounced than those found in 2A hair but not as tight or coiled as the curls in Type 3 hair.
Within the wavy category (Type 2), there are three subtypes: 2A, 2B, and 2C. 2A hair tends to have loose, barely discernible waves, while 2C has more defined, pronounced curls. 2B hair falls comfortably in the middle, showcasing well-formed waves but not overly tight.
Importance of Knowing Your Hair Type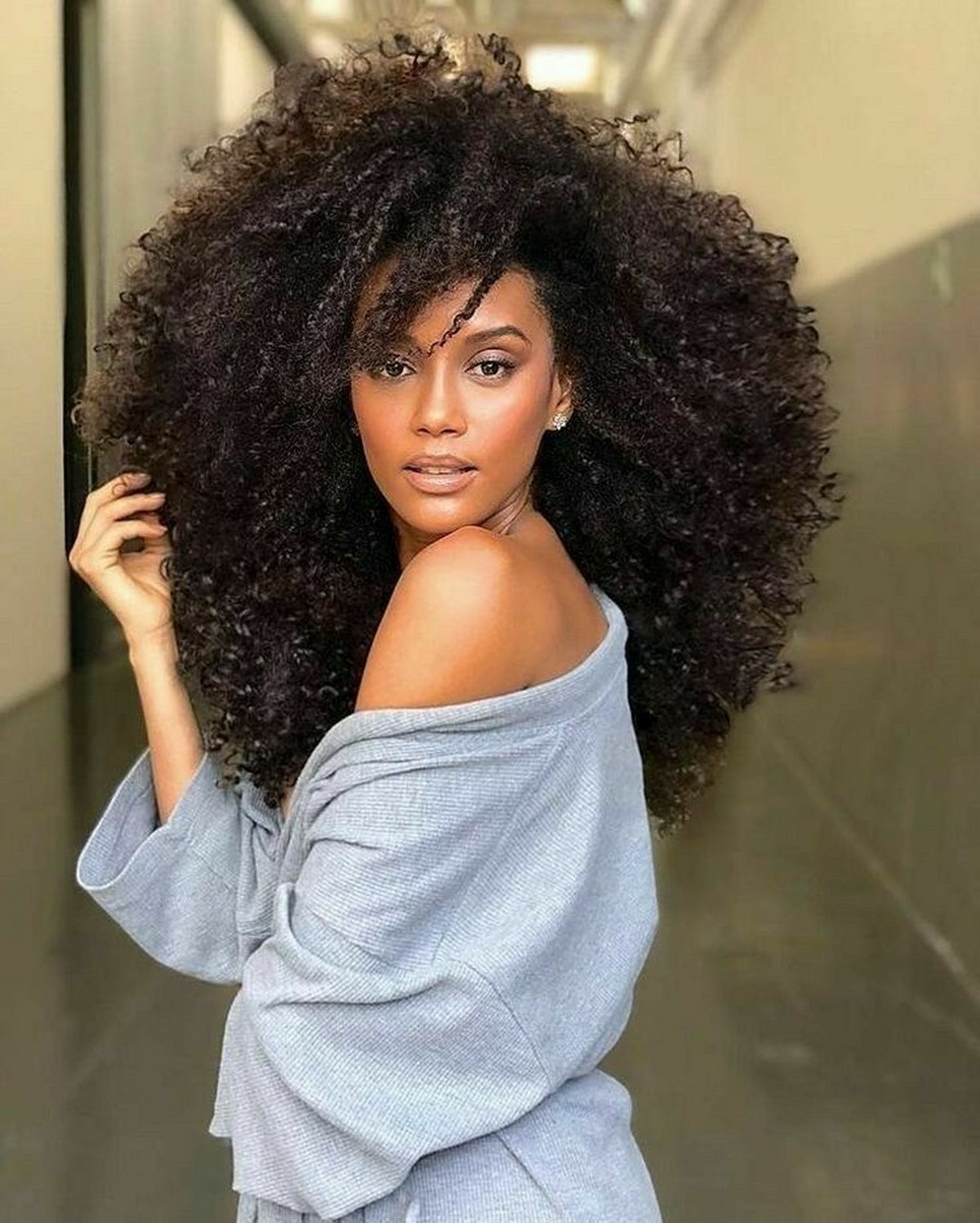 Understanding your hair type is vital because it allows you to tailor your hair care routine and styling techniques to suit your hair's unique needs. Each hair type has specific requirements, and what works well for one type may yield different results for another.
Knowing you have 2B hair, you can select products and techniques that enhance and optimize your waves. You may choose products, styling techniques, and haircuts that work best for your hair type with the help of this post. Ultimately, it empowers you to embrace and enhance your hair's natural beauty.
Understanding 2B Hair
Understanding the physical appearance, texture, and variations in 2B hair patterns can help individuals better care for and style their hair to enhance its natural beauty.
Characteristics Of 2B Hair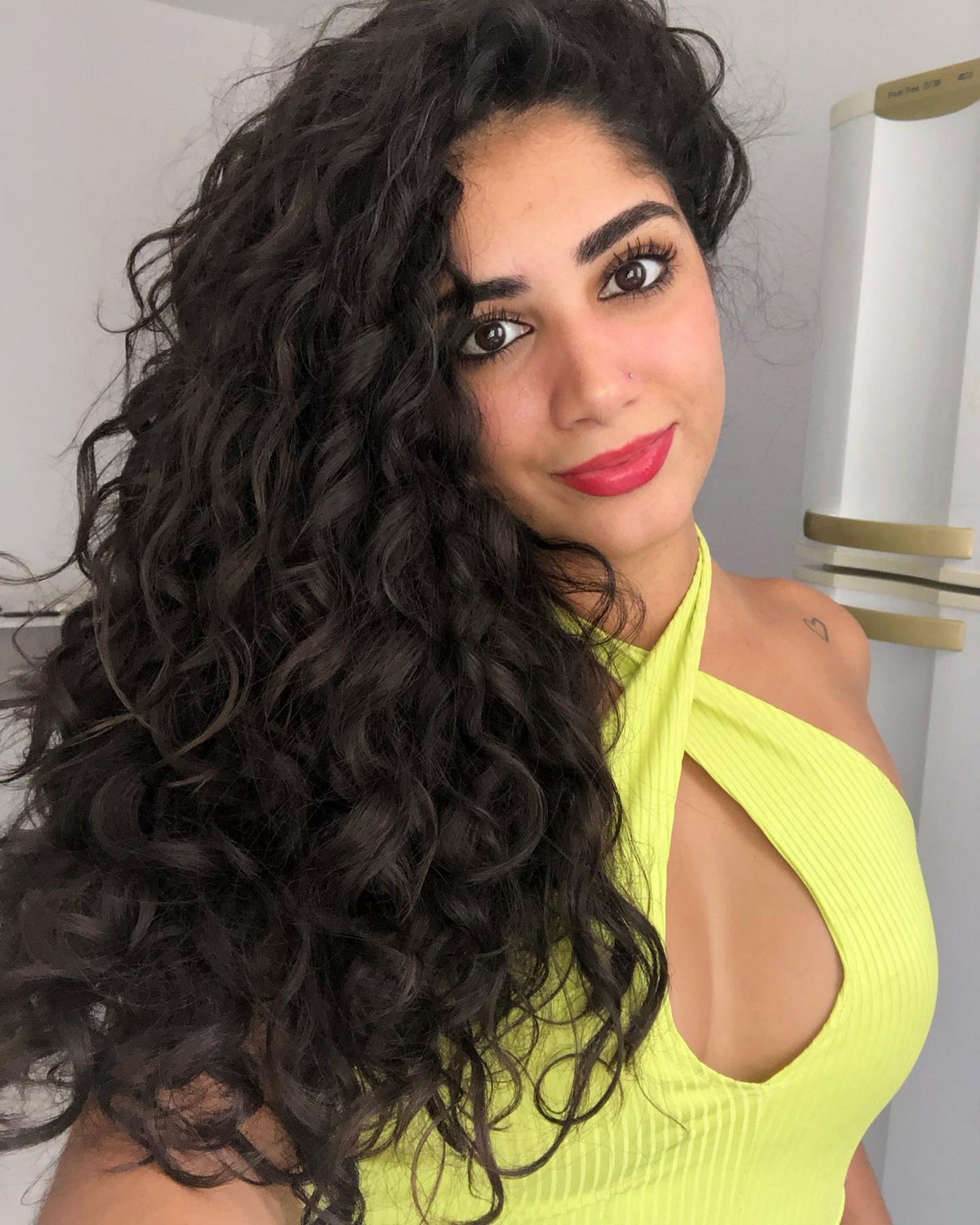 2B hair is a hair type that falls under the wavy category. It is characterized by loose, defined waves with an "S" shape. This hair type usually has a slight frizz or wave pattern throughout the hair, creating a natural beachy look. The waves in 2B hair are more prominent and noticeable than in 2A hair, but they are not as tight or curly as in 2C or 3A.
Here are some key characteristics of 2B hair:
Wave pattern: 2B hair forms distinct "S" or "C" shaped waves throughout the hair shaft. The waves start closer to the roots and continue to the ends.
Thickness: 2B hair can vary in thickness, ranging from fine to medium strands. It may have some volume but is less voluminous than Type 2C or Type 3 hair.
Definition: The waves in 2B hair are relatively defined and visible, although they may become looser or more relaxed towards the ends.
Frizz-prone: Due to the nature of the waves, 2B hair is often prone to frizz and can require extra care and styling techniques to minimize frizz and maintain definition.
Styling: 2B hair can be versatile and respond well to various styling methods. It can hold loose, beachy waves and straighten or curl with heat-styling tools.
Comparison To Other Hair Types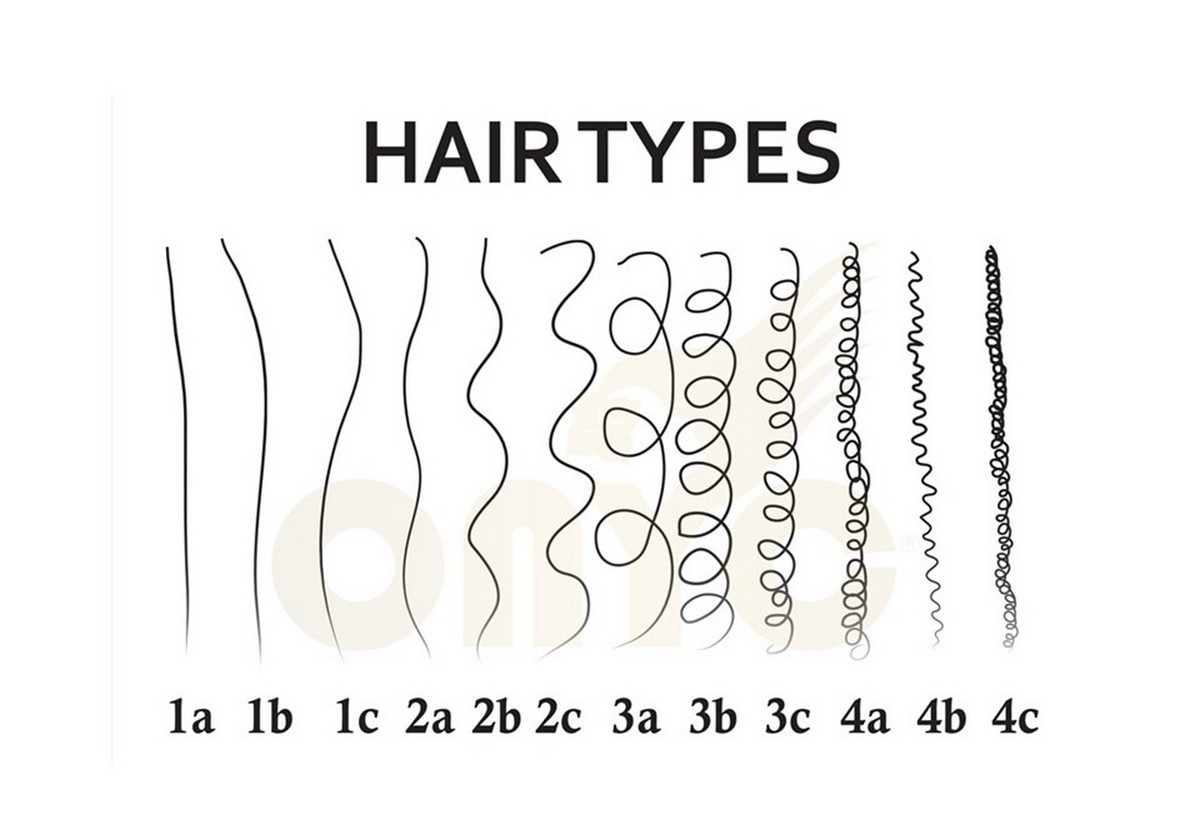 To better understand 2B hair let's compare it to other hair types and explore wave patterns and volume differences. The following table compares 2B hair, 2A hair, 2C hair, and 3A hair, highlighting the variations in wave patterns and volume among these types. This comparison will help you better understand 2B hair and how it differs from other hair types.
Now, let's take a look at the table:
| | | | |
| --- | --- | --- | --- |
| Hair Type | Description | Wave/Curl Pattern | Volume |
| 2A Hair | Straight with slight waves at the ends | Loose waves that start closer to the roots | Less voluminous compared to 2B hair |
| 2B Hair | Defined waves throughout the hair | More noticeable wave pattern that starts closer to the roots | Moderate volume |
| 2C Hair | Defined curls with a tighter wave pattern | More pronounced wave pattern than 2B hair | Higher volume than 2B hair |
| 3A Hair | Well-defined, springy curls | Tighter and more voluminous curls than 2B hair | High volume and tight curls |
Common Misconceptions About 2b Hair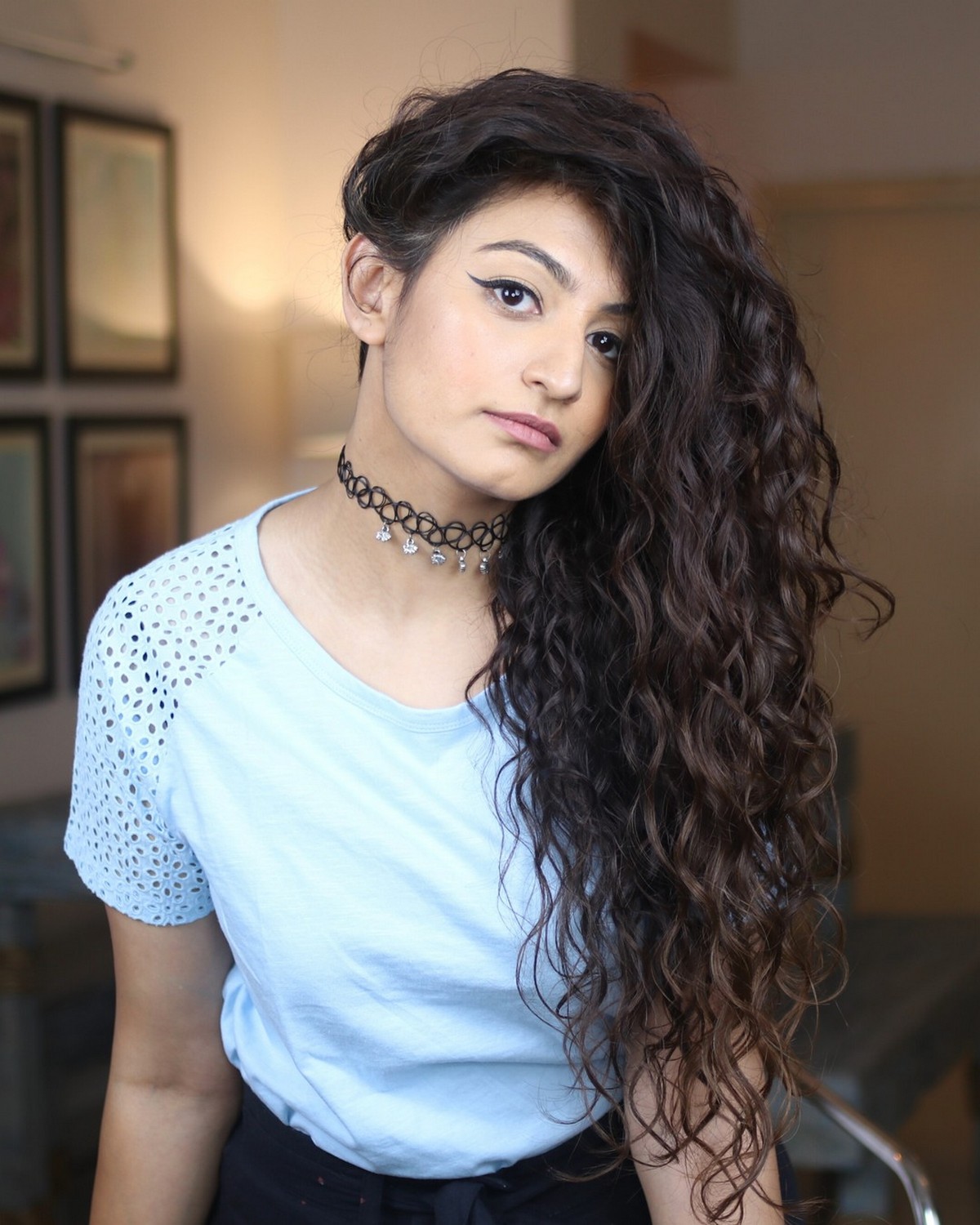 There are a few misconceptions about 2B hair that are important to address:
2B hair is not straight: While 2B hair may appear straight, especially when it is weighed down or freshly washed, it is still wavy. The waves may be less defined or looser than other hair types.
2B hair is not overly frizzy: 2B hair can have some frizz but is not necessarily uncontrollable or excessive. With proper care and styling techniques, frizz can be minimized, and the waves can be enhanced.
2B hair is not the same for everyone: Like other hair types, 2B hair can vary from person to person. Some individuals may have looser waves, while others may have more defined ones. Factors such as hair porosity, thickness, and length can also influence the appearance and behavior of 2B hair.
Physical Appearance And Texture Of 2b Hair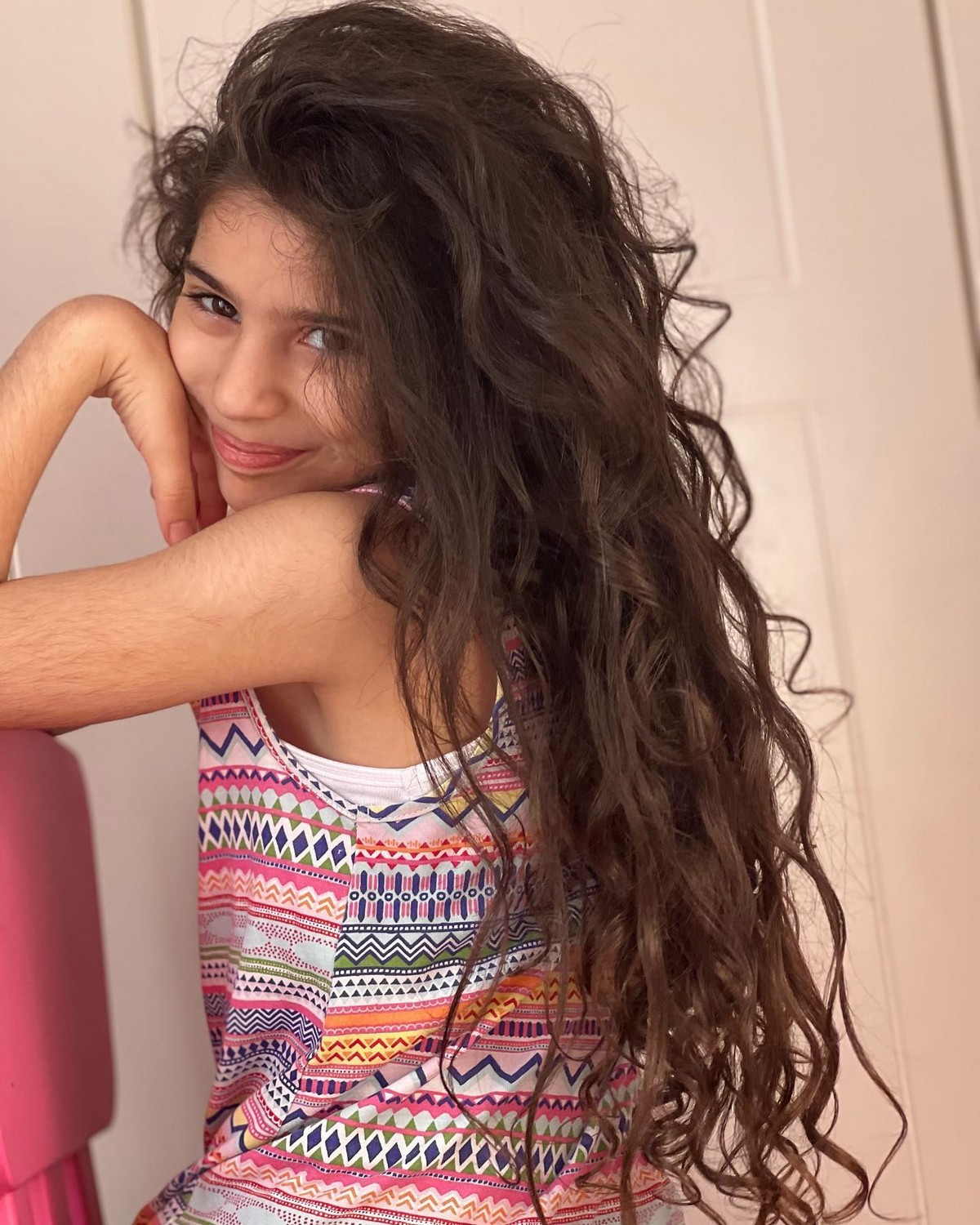 2B hair is characterized by loose waves with a slight "S" shape. These waves are more defined than 2A hair but are less tight than 2C or 3A hair types. The waves typically start from the roots and continue down the length of the hair. Depending on hair thickness and length, the waves may appear more prominent or less defined.
The texture of 2B hair can range from fine to medium thickness. It is not as coarse as other hair types but can still have some coarseness. The hair strands may feel slightly rough to the touch, especially if the hair needs to be better moisturized or properly cared for.
2B hair tends to have a natural sheen, making it look healthy and lustrous. However, it can also be prone to frizz and may require extra care to maintain its defined wave pattern.
Typical Length And Thickness Of 2b Hair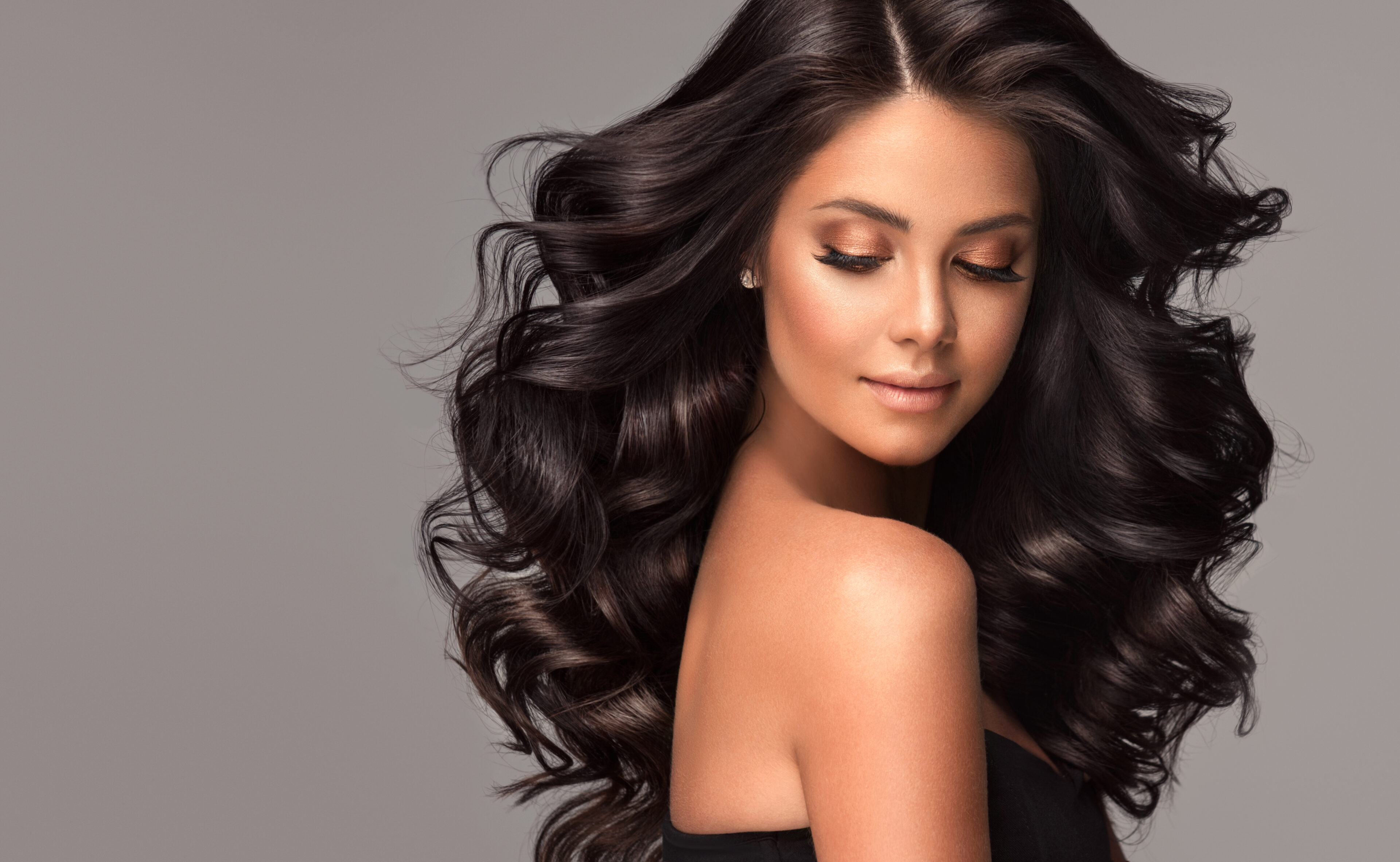 When it comes to the typical length and thickness of 2B hair can vary greatly from person to person. The length of 2B hair can range from short to long, depending on how an individual chooses to maintain it. Some people may have shoulder-length 2B hair, while others may have hair that extends beyond their shoulders.
In terms of thickness, 2B hair can also vary. It is generally considered medium in thickness, but variations within this range can vary. Genetics, overall health, and hair care practices can influence the thickness of an individual's 2B hair.
It's important to note that hair type classifications are a general guideline and that individual variations are common. People often have different hair types on their heads, and various factors can influence their hair's length and thickness.
Understanding The Look Of 2b Hair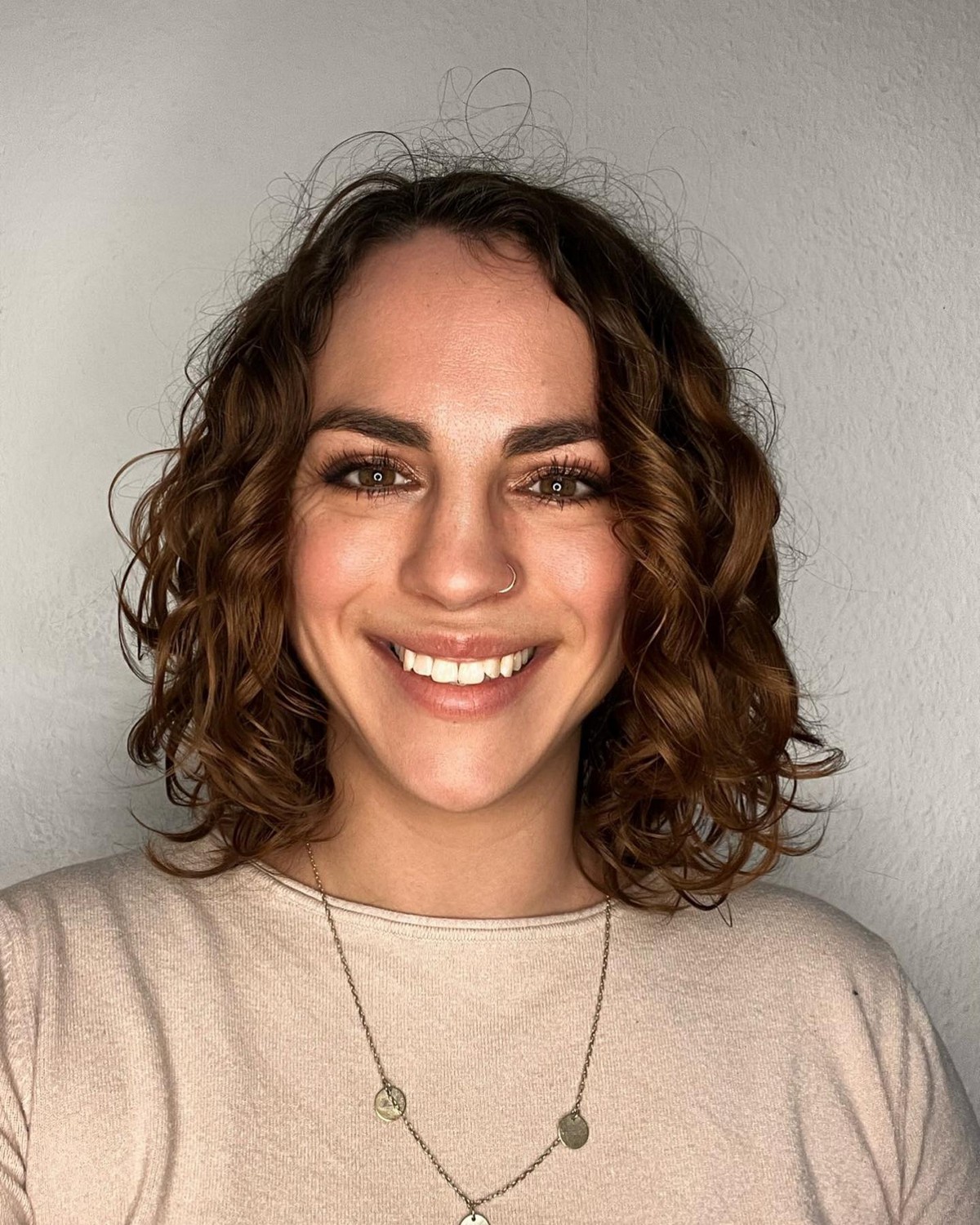 2B hair has a naturally tousled and carefree appearance, resembling the beachy waves often associated with a relaxed, summery vibe. The waves in 2B hair are more defined and noticeable than in straight hair, but they are not as tightly coiled as curly hair. The overall look of 2B hair is often described as effortlessly chic and can be easily styled for both casual and formal occasions.
Taking Care Of 2b Hair
You can improve the health, manageability, and natural beauty of your 2B waves with the right care and attention.
Building A Hair Care Routine For 2b Hair
When taking care of 2B hair, it's important to establish a proper hair care routine. Here are the key steps to consider:
Step 1. Cleansing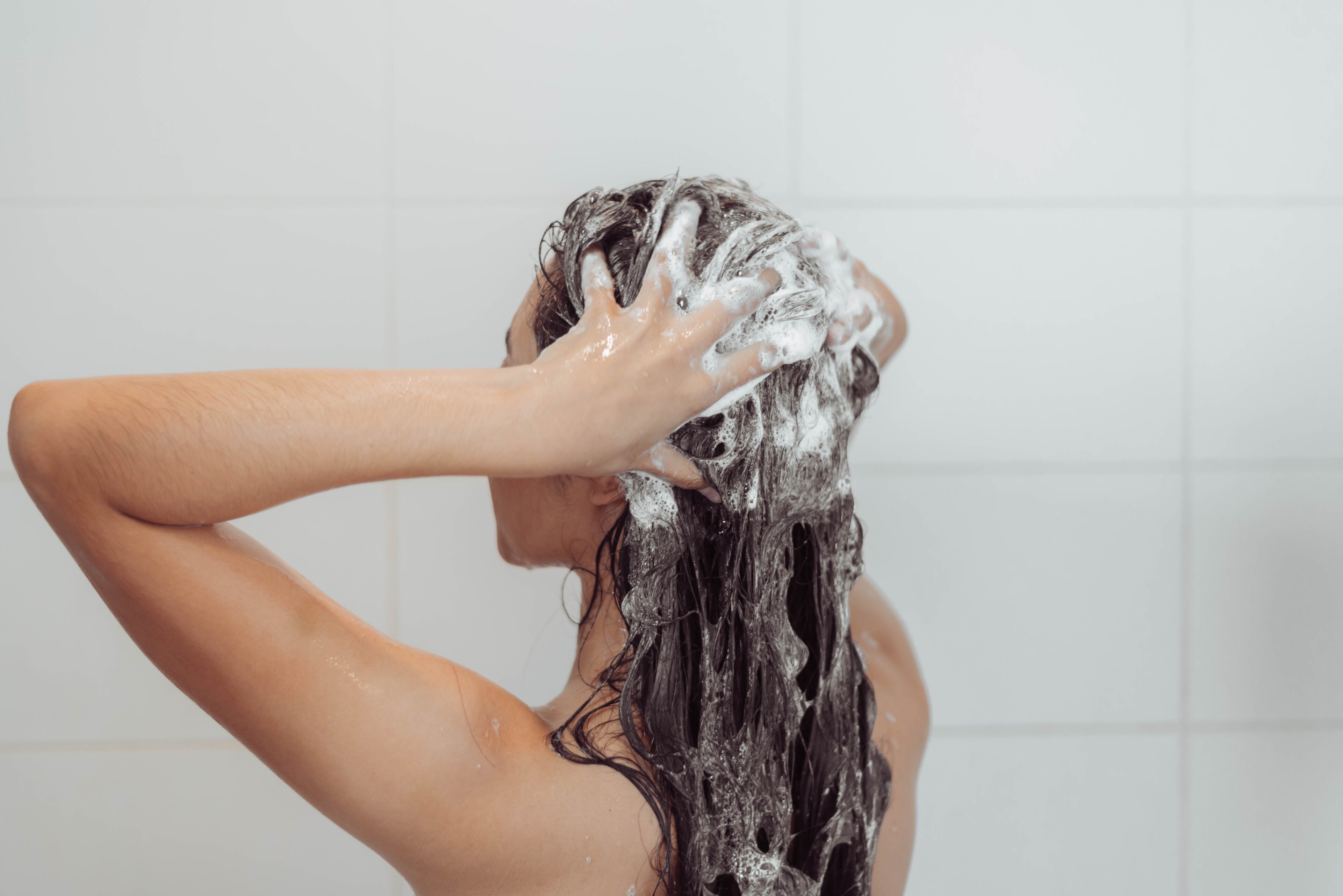 First, give your hair a light sulfate-free shampoo wash. This helps to avoid stripping natural oils from your hair, which can lead to dryness. Focus on massaging the scalp to promote blood circulation and remove any buildup. Rinse thoroughly.
Step 2. Conditioning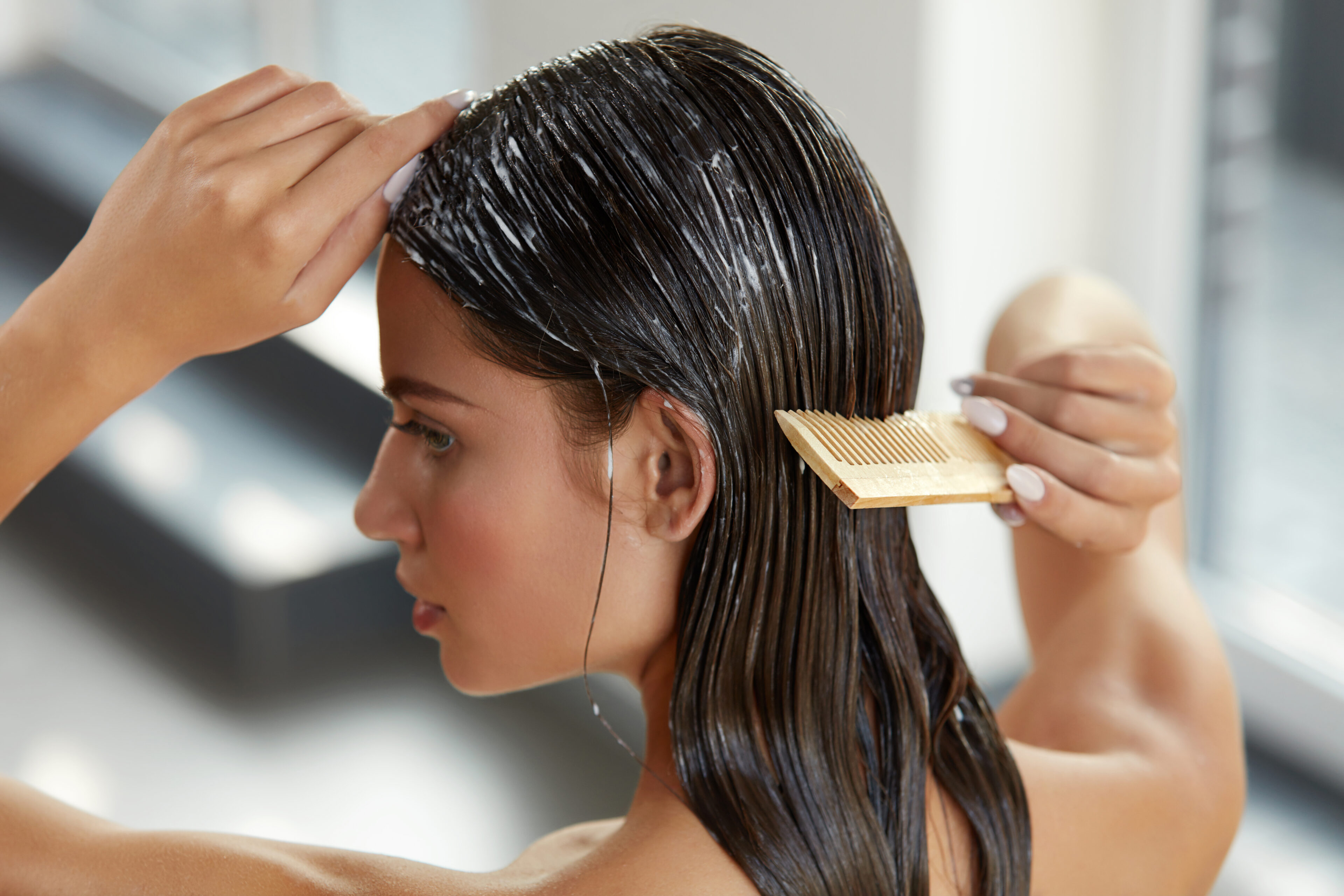 Use a hydrating conditioner after to keep your hair moisturized and frizz-free. Bypass the scalp and apply the conditioner evenly from the middle of the hair to the ends. Leave it on for a few minutes before rinsing. Consider using a wide-toothed comb to detangle your hair while the conditioner is still in.
Step 3. Deep Conditioning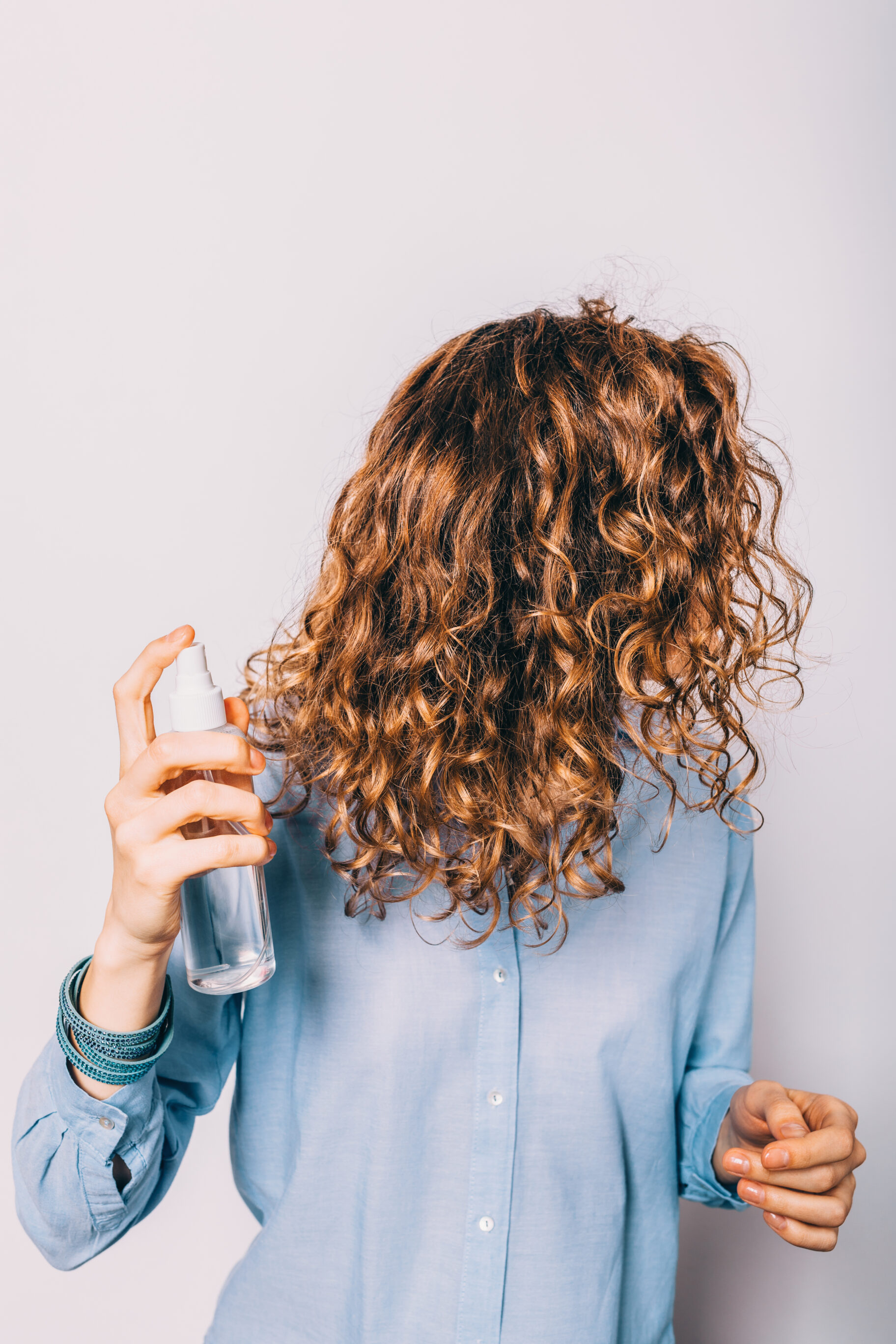 Incorporate a deep conditioning treatment into your routine once a week to provide extra moisture and nourishment to your 2B hair. Find items made especially for hair that is wavy or curly. Apply the intense conditioner to your hair, wrap it in a bathing cap, and let it on as directed before giving it a good rinse.
Step 4. Styling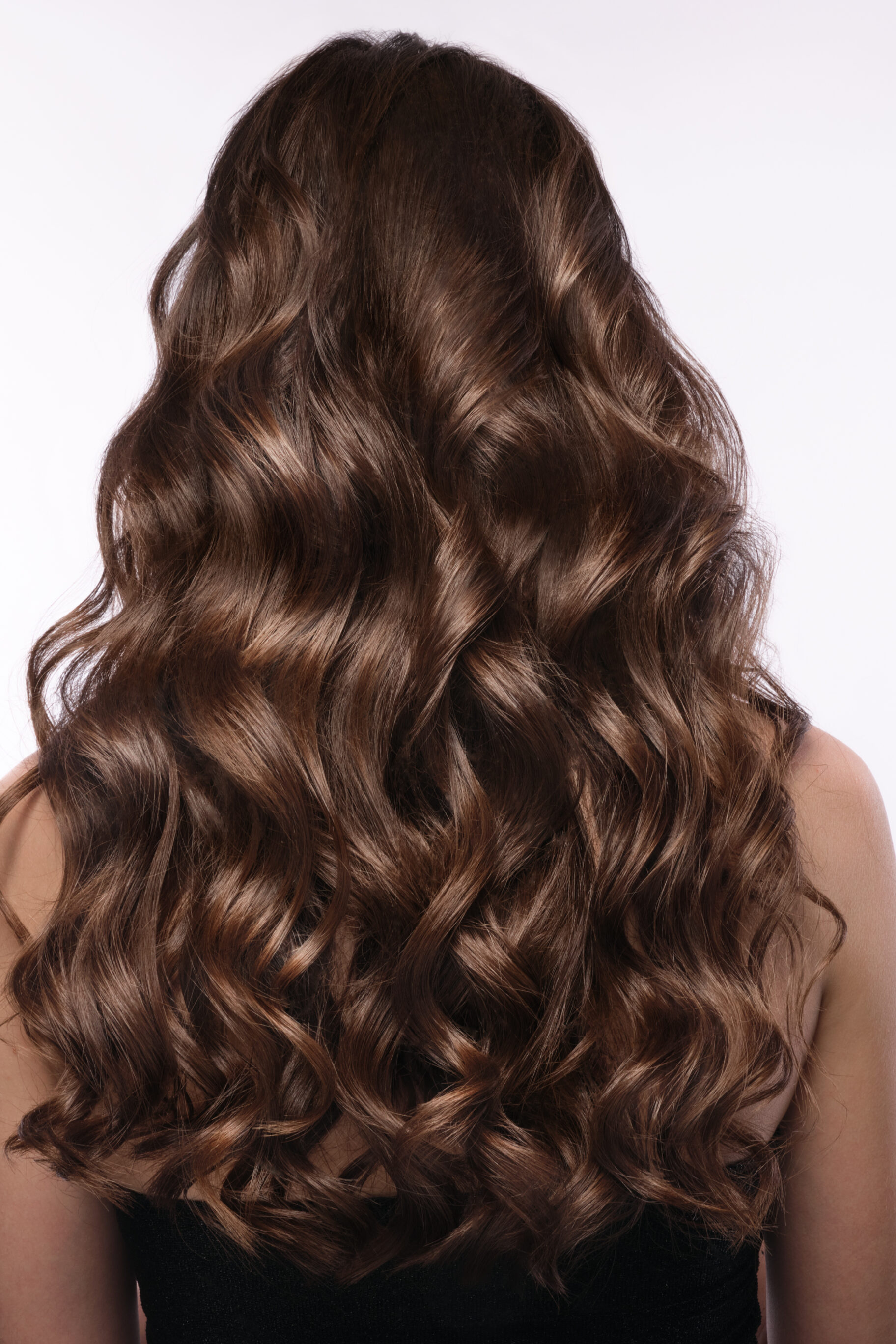 While your hair is still damp, apply a leave-in conditioner or a curl-enhancing product to define your waves and enhance their natural pattern. Avoid brushing your hair after washing, as it can disrupt the wave formation and lead to frizz. Instead, carefully untangle and style your hair using your hands or a comb with wide teeth.
Step 5. Drying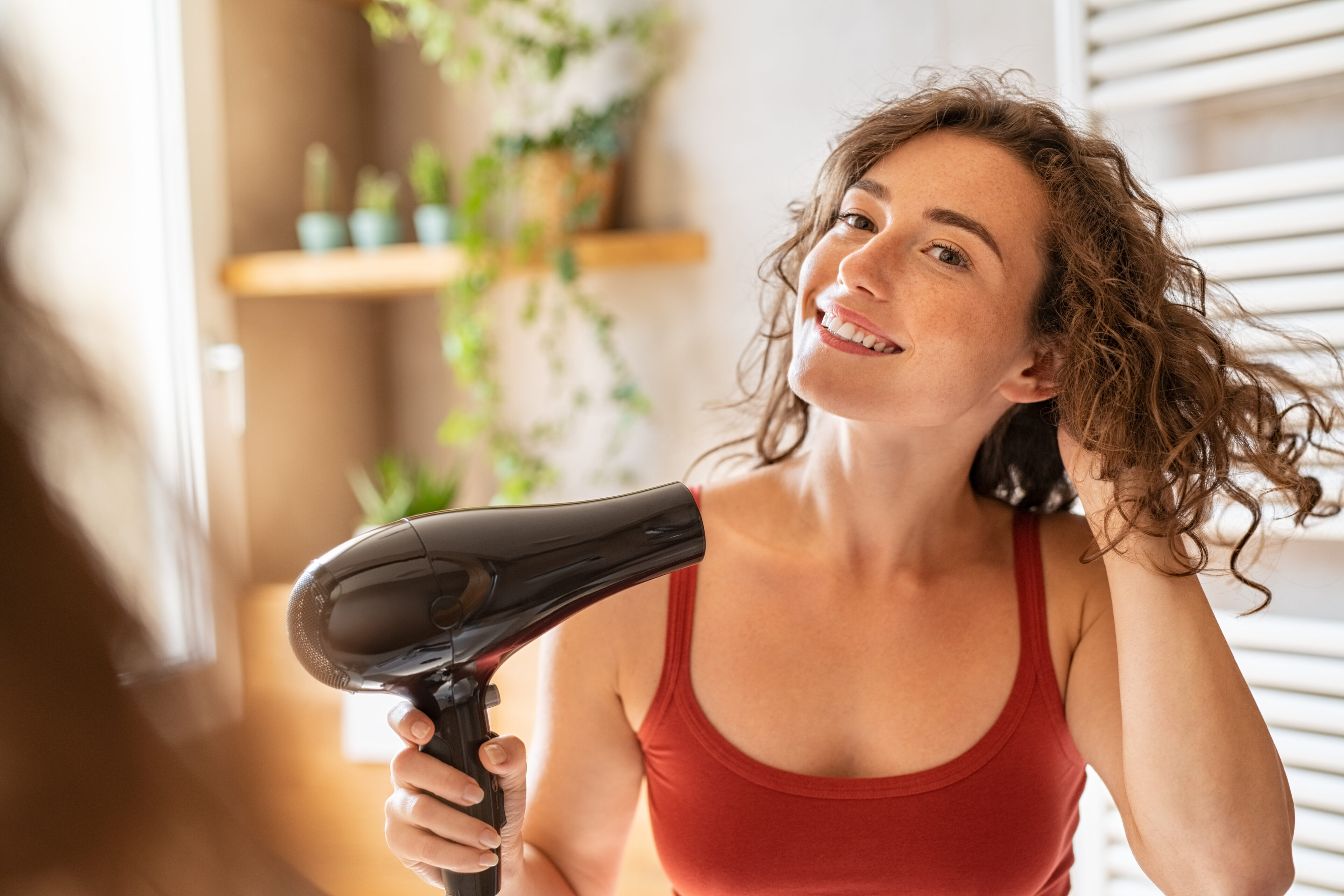 When possible, let your hair air dry to reduce heat damage. If you need a blow dryer, use a diffuser attachment on low heat to maintain the shape of your waves. Avoid touching or scrunching your hair excessively while drying to prevent frizz.
Tips For Washing, Conditioning, And Keeping Hair Hydrated
To ensure optimal care for your 2B hair, here are some additional tips:
Use lukewarm or cool water when washing and rinsing your hair to prevent excessive drying.
Avoid overwashing your hair, as it can strip away natural oils. If necessary, aim to wash the hair every two to three days.
Consider co-washing, which involves using a conditioner instead of shampoo to cleanse your hair gently. This can help maintain moisture levels.
When conditioning, focus on the mid-length to the ends, where your hair is most prone to dryness.
To add hydration and reduce frizz, consider introducing a leave-in conditioner or a hair oil into your routine.
Apply a heat-protectant spray or serum to your hair before using any heated styling products to keep it safe from the heat.
Tackling Tangles And Frizz
Tangles and frizz can be common challenges for 2B hair. Here are some strategies to address them:
Start at the ends of your hair and work toward the roots using a comb with a wide tooth or a pair of fingers to untangle it gently.
Apply a detangling spray or leave-in conditioner before combing to make the process easier and minimize breakage.
To reduce friction and tangles while you sleep, consider wearing a silk or velvet pillowcase or draping your locks in a silk scarf.
Avoid touching your hair too much when styling, as it can disrupt the wave pattern and lead to frizz.
Apply a small amount of anti-frizz serum or lightweight oil to tame frizz and add shine to your hair.
Styling Ideas For 2b Hair
Styling Ideas for 2B Hair/ Hairstyles that work well with 2B hair
2B hair is characterized by natural waves with a slight bend, making it a versatile hair type. If you have 2B hair and are looking for some styling ideas, here are some options to consider:
Beachy Waves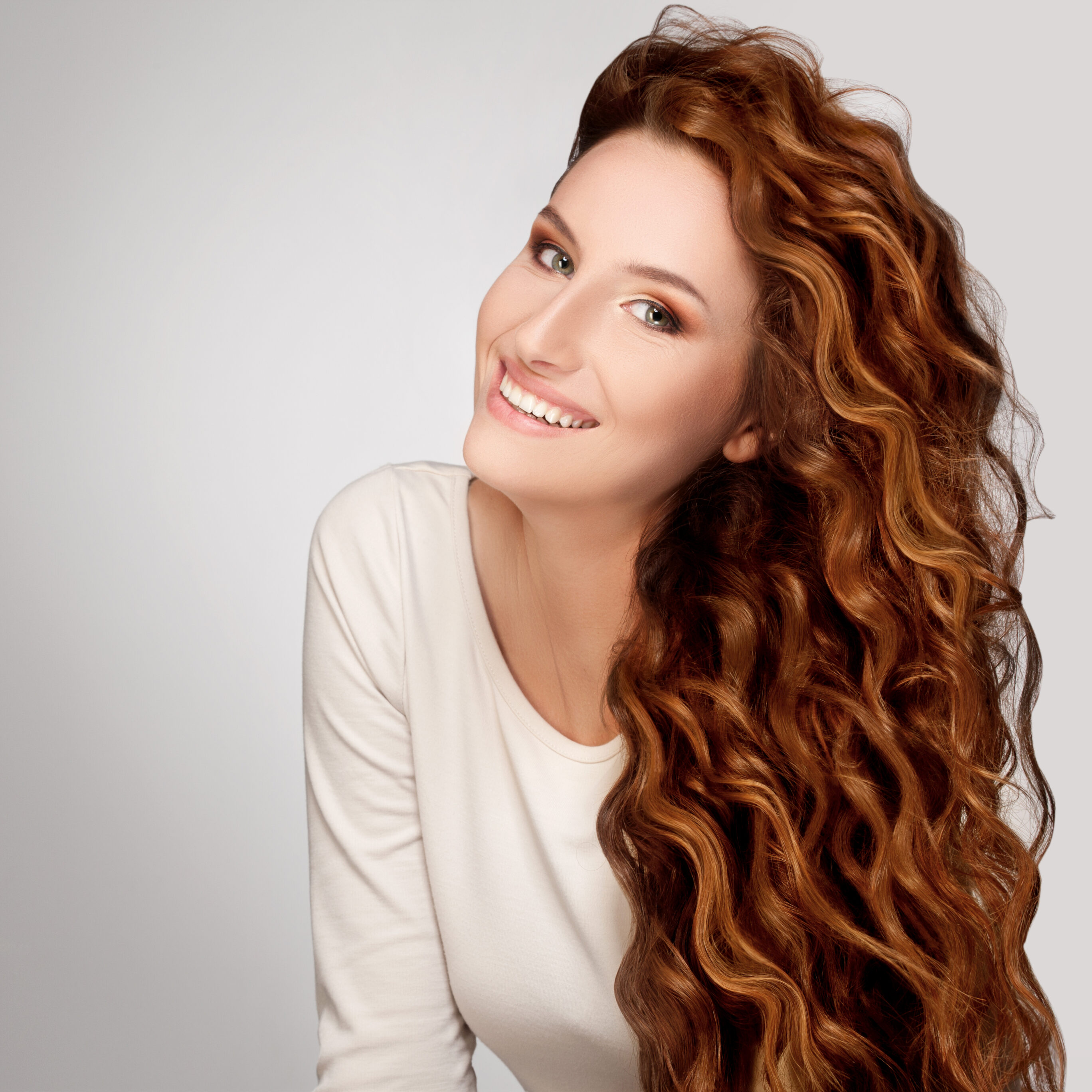 Embrace the natural texture of your 2B hair by enhancing your waves for a beachy look. Apply a salt or texturizing spray to damp hair, scrunch it with your fingers, and allow it to air dry, or use a diffuser attachment on your hairdryer. This effortless style gives you a relaxed and tousled appearance.
Half-Up Half-Down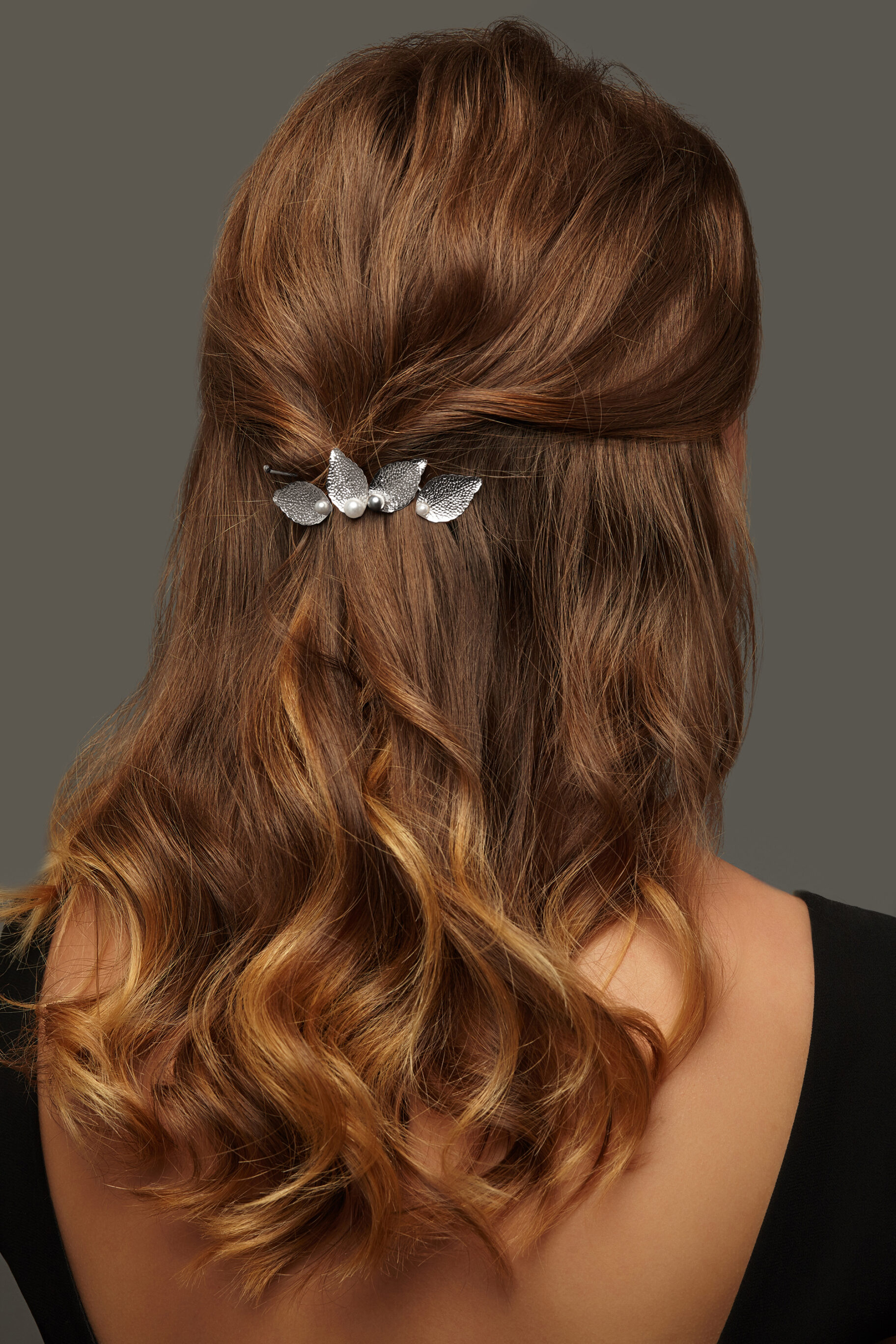 Create an elegant and easy hairstyle by pulling the top half of your hair back while leaving the rest down. The half-up half-down style works well with 2B hair, showcasing the waves while keeping the hair away from your face. Secure the half-up section with a clip or hair tie, and you can even add braids or twists for added interest.
Low Ponytail With Waves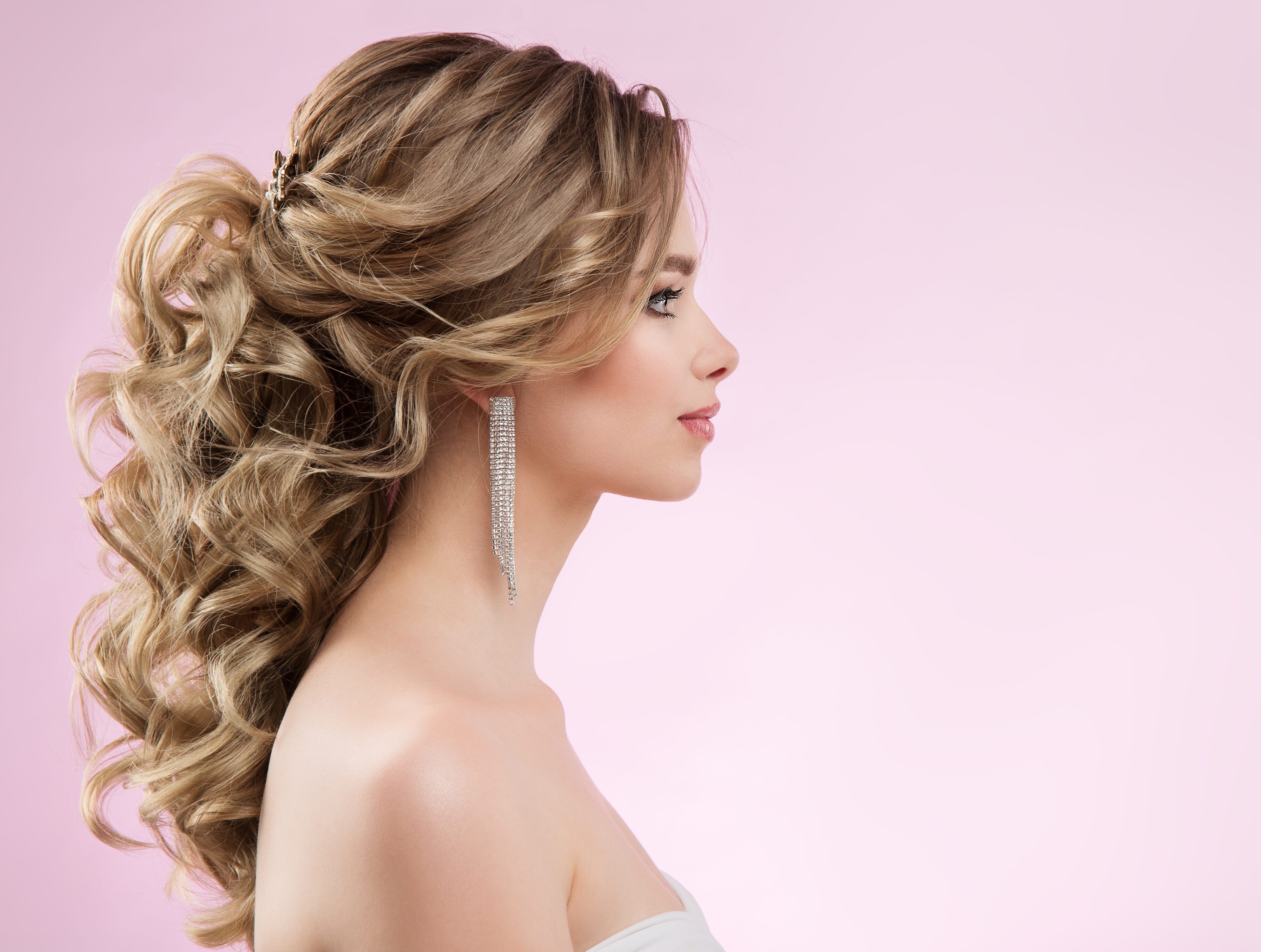 Tries a low ponytail with waves for a polished yet relaxed look. Start by applying a volumizing mousse or foam to damp hair, blow-dry with a diffuser, or let it air dry. Once it has dried, gather your hair around the nape of your head and tie it off. Add loose tresses to the ponytail using the curling iron or wand for a different style.
Messy Bun
A messy bun is a go-to hairstyle for many, and it works beautifully with 2B hair. Gather your hair into a high or low ponytail, twist it around the base, and secure it with bobby pins. Allow a few strands to fall loosely for a relaxed and effortless look. You can also gently tug the bun to create more volume and texture.
There are some tips for adding volume and defining curls or waves:
Use a volumizing mousse or foam to add lift and body to your 2B hair before styling.
Consider using a diffuser attachment on your hairdryer to enhance and define your natural waves.
After your locks are dry, try not to brush or comb them too much to keep the wave pattern and prevent frizz.
To define your waves more, experiment with different curling methods, such as using a wand or wrapping hair pieces around a curling iron.
Applying a light-hold hairspray or sea salt spray can help hold the waves and maintain their shape throughout the day.
FAQs
How Can I Determine If I Have 2b Hair?
To determine if you have 2B hair, examine your natural hair texture when it is in its natural, unaltered state. If you notice a distinct S-shaped curl pattern with a medium level of curl definition, you likely have 2B hair.
What Are Some Common Characteristics Of 2b Hair?
2B hair is known for its medium-sized curls, often described as beachy waves. It tends to have more volume and body than straight hair and may be prone to frizz and dryness.
What Products Are Suitable For 2b Hair?
Moisturizing and defining products work well for 2B hair. Look for sulfate-free shampoos, hydrating conditioners, leave-in conditioners, curl-enhancing creams or gels, and anti-frizz serums. Experimenting with different brands and formulations can help you find what works best for your hair.
How Often Should I Wash 2 B's Hair?
The frequency of washing 2B hair depends on individual factors, such as scalp oiliness and personal preference. As a general guideline, washing 2B hair every two to three days or less frequently can help maintain natural oils and prevent excessive dryness.
How Can I Reduce Frizz In 2b Hair?
Maintaining healthy hair moisture and anti-frizz treatments reduce frizz in 2B hair. Use heat-styling equipment sparingly because it might cause frizz. Consider using a microfiber towel or a cotton t-shirt to dry your hair and minimize friction gently.
Can I Straighten My 2b Hair?
Yes, you can straighten 2B hair if desired. However, it's important to use heat-protectant products before applying heat and to avoid excessive heat exposure to prevent damage. Accepting what you already have is another excellent choice to keep your hair healthy.