Being black does not exclude one from being successful; whether black or white, success depends on skill and commitment to one's job. Hollywood has worked hard over the years to produce some of the best actors and actresses to ensure that the industry grows sufficiently.
When we discuss the world of movies, the talent show never ends. People are astonished at the parts that young black actors are snagging these days. With their skills and appealing personalities, young black actors have cemented their positions in various films and TV series. Check out 50 upcoming Black actors who are making waves in film, television, and streaming and who are positioned to join the ranks of Hollywood's A-listers in the near future.
1. RJ Cyler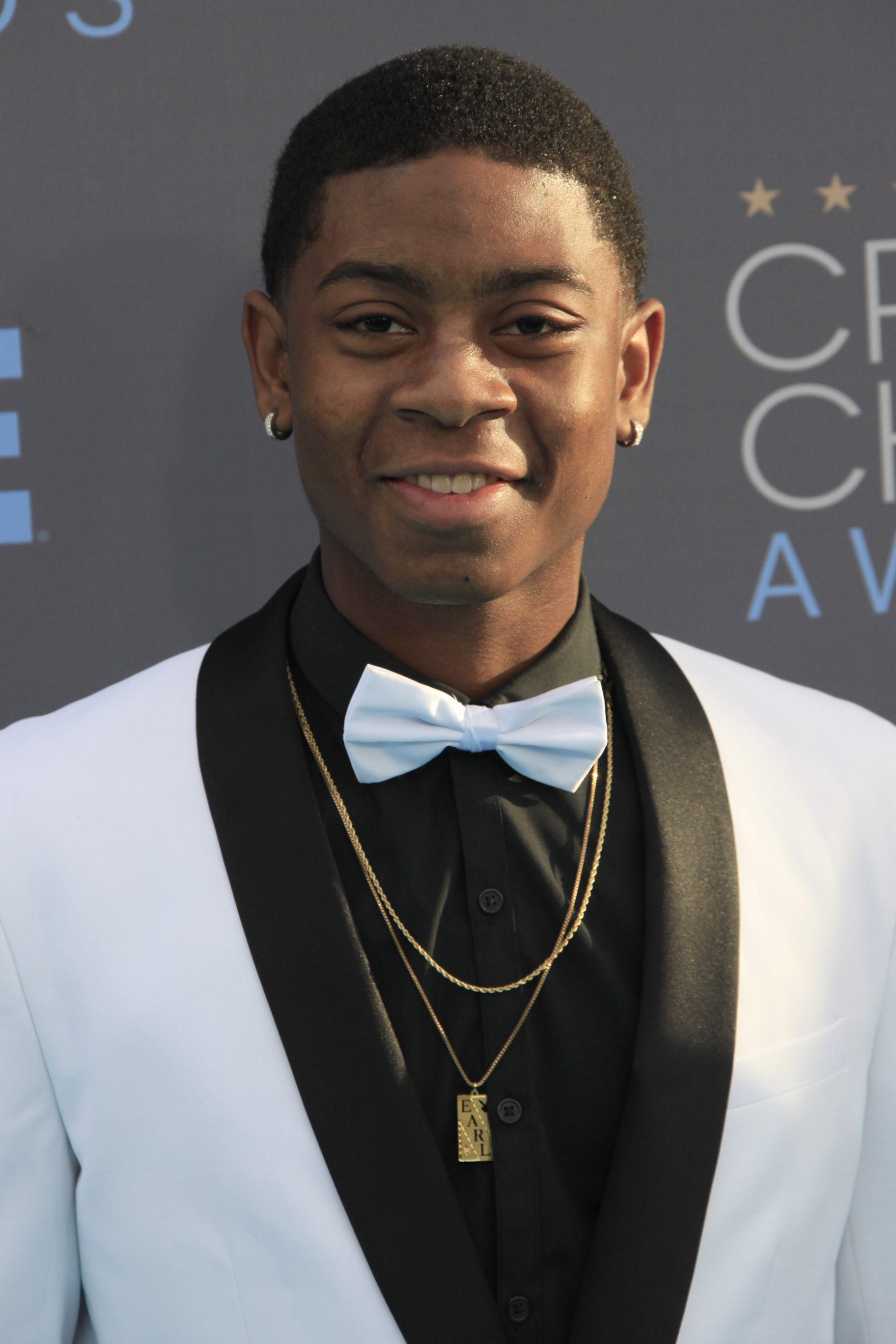 Critics praised RJ Cyler's performance in Me and Earl and the Dying Girl, but his on-screen personality established him as a star to watch. Cyler, 27, was hired for two high-profile projects after the 2015 movie's release: Power Rangers and the dark comedy War Machine, in which he co-starred with Brad Pitt. His television resume includes appearances on programs including Scream: The TV Series, Black Lightning, and I'm Dying Up Here.
2. Michael Evans Behling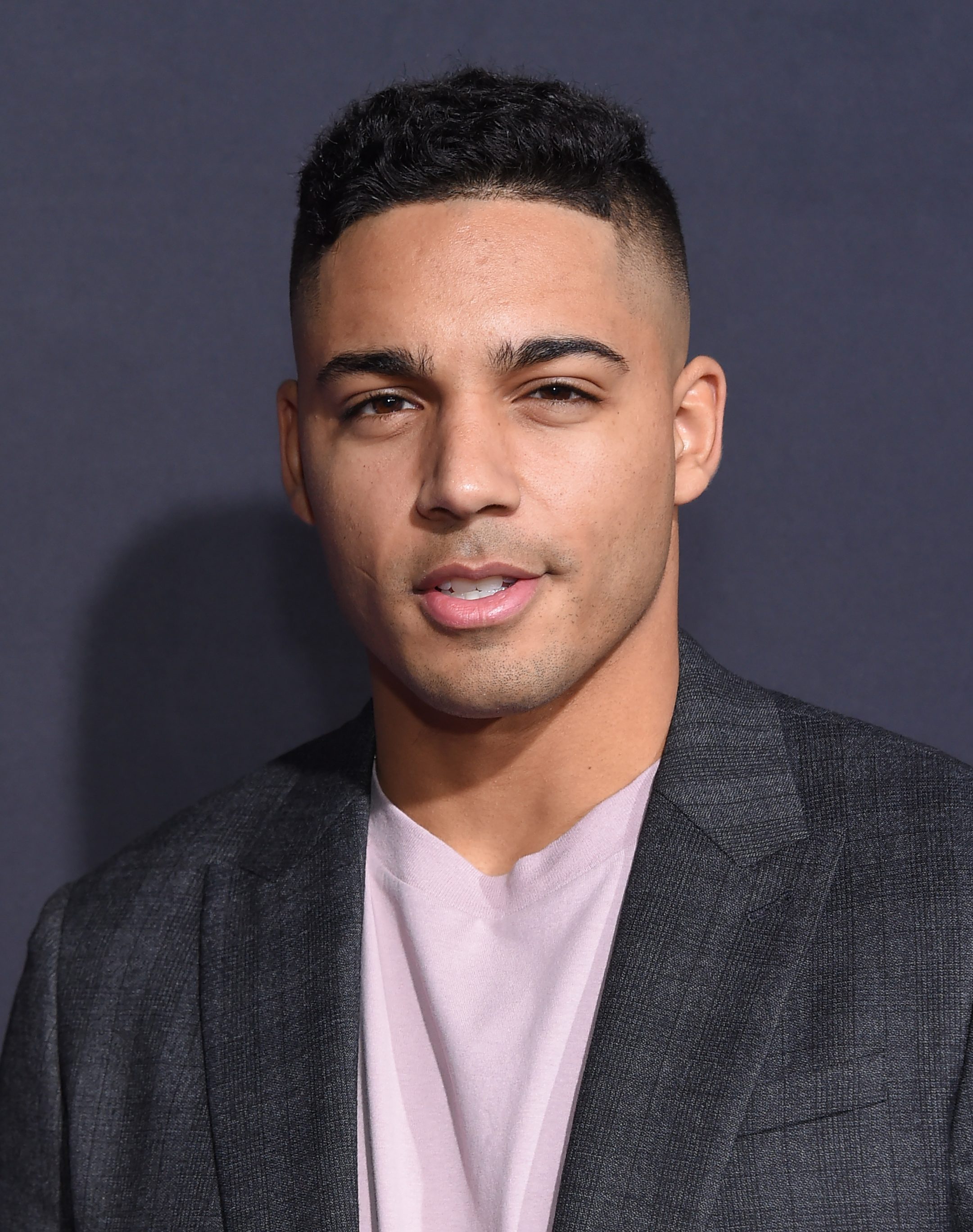 Michael Evans Behling, raised in Columbus, Indiana, excelled as a high school athlete. He stopped racing when his track career was ended by injury, took some time to study pre-medicine at Indiana University, and then decided to explore modeling and acting. In 2018, after appearing in Adidas commercials and an episode of Empire, Behling landed the part of Jordan Baker on The CW's All American, putting his athleticism to good use on the silver screen.
3. Jaden Michael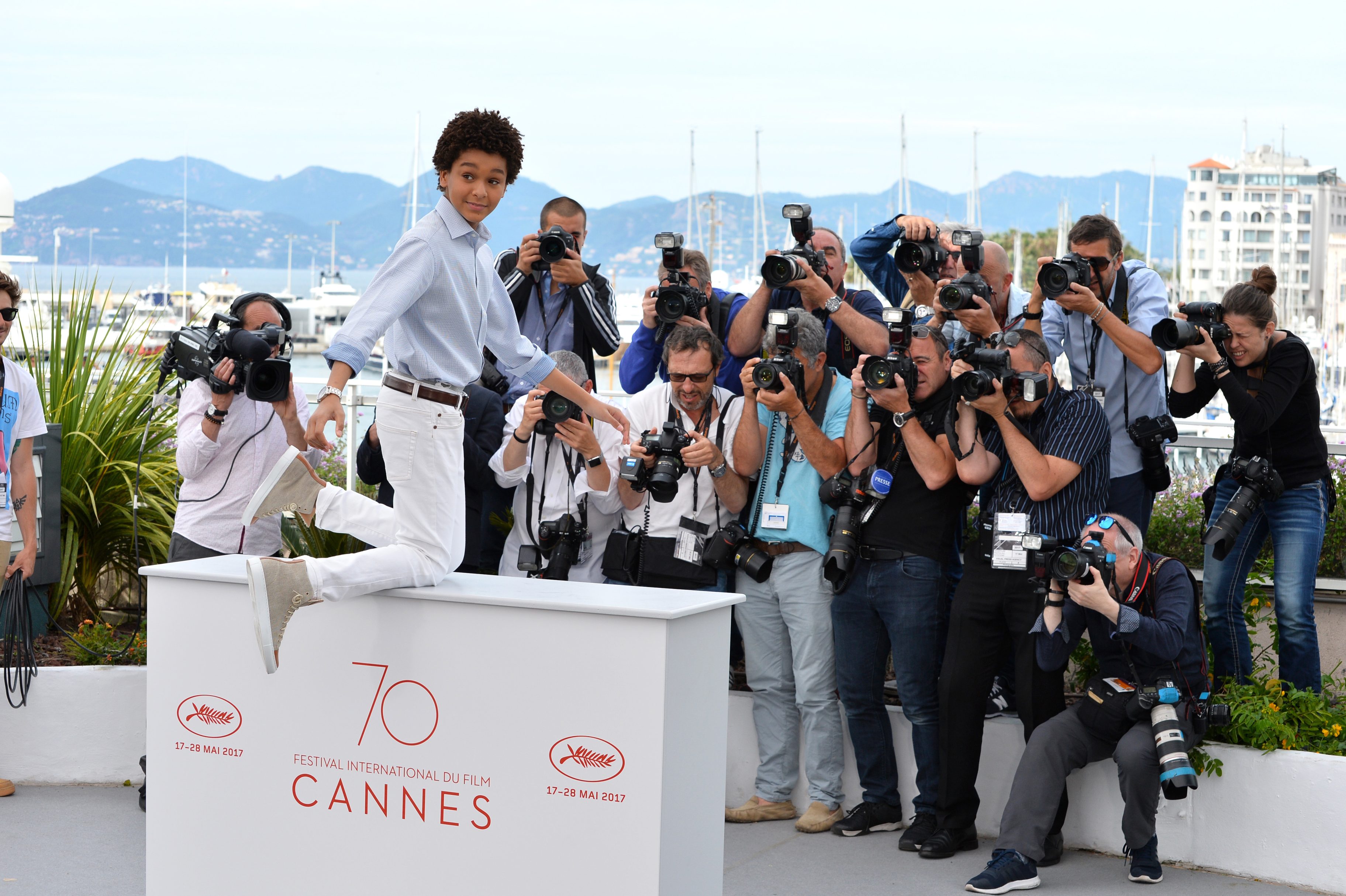 Jaden Michael, an Afro-Latino actor, is most recognized for his role as a young Colin Kaepernick in Colin in Black & White. Michael, a native New Yorker raised there, started modeling at two and made his acting debut performing voiceovers for Dora the Explorer. He took that opportunity to refine his talent further, landing roles in Paterson, Custody, and the Wonderstruck movie.
4. Quincy Isaiah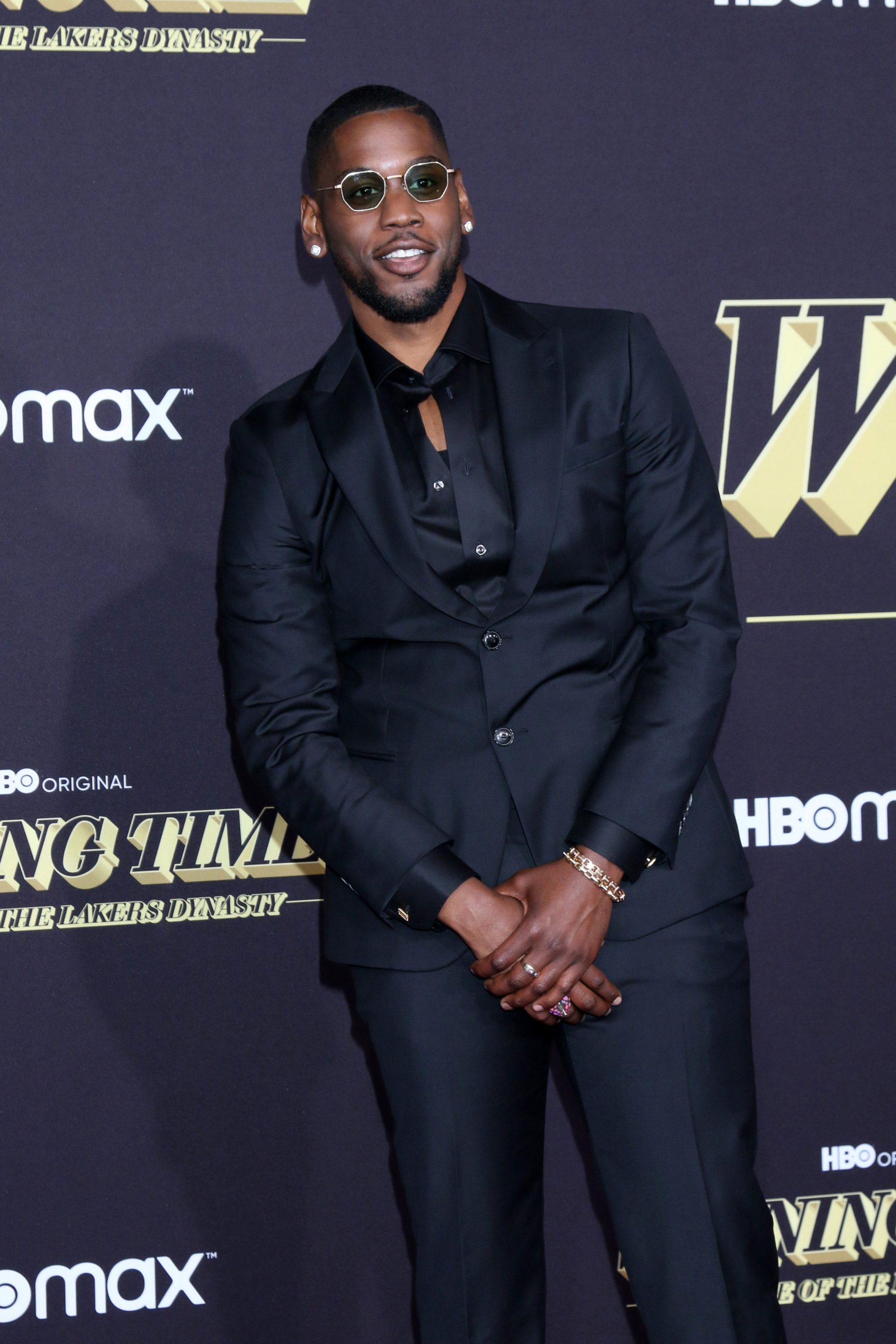 Before landing the role of Hall of Fame point guard Magic Johnson in the television series Winning Time, rookie Quincy Isaiah came dangerously close to giving up acting entirely after receiving negative feedback from producers and talent managers. The following year, he appeared in Samuel Wofford's short film Corporate Coffee. The role demonstrated that Isaiah had the acting skills to fill even bigger shoes, like the starring role of the Lakers' basketball great.
5. Kelvin Harrison, Jr.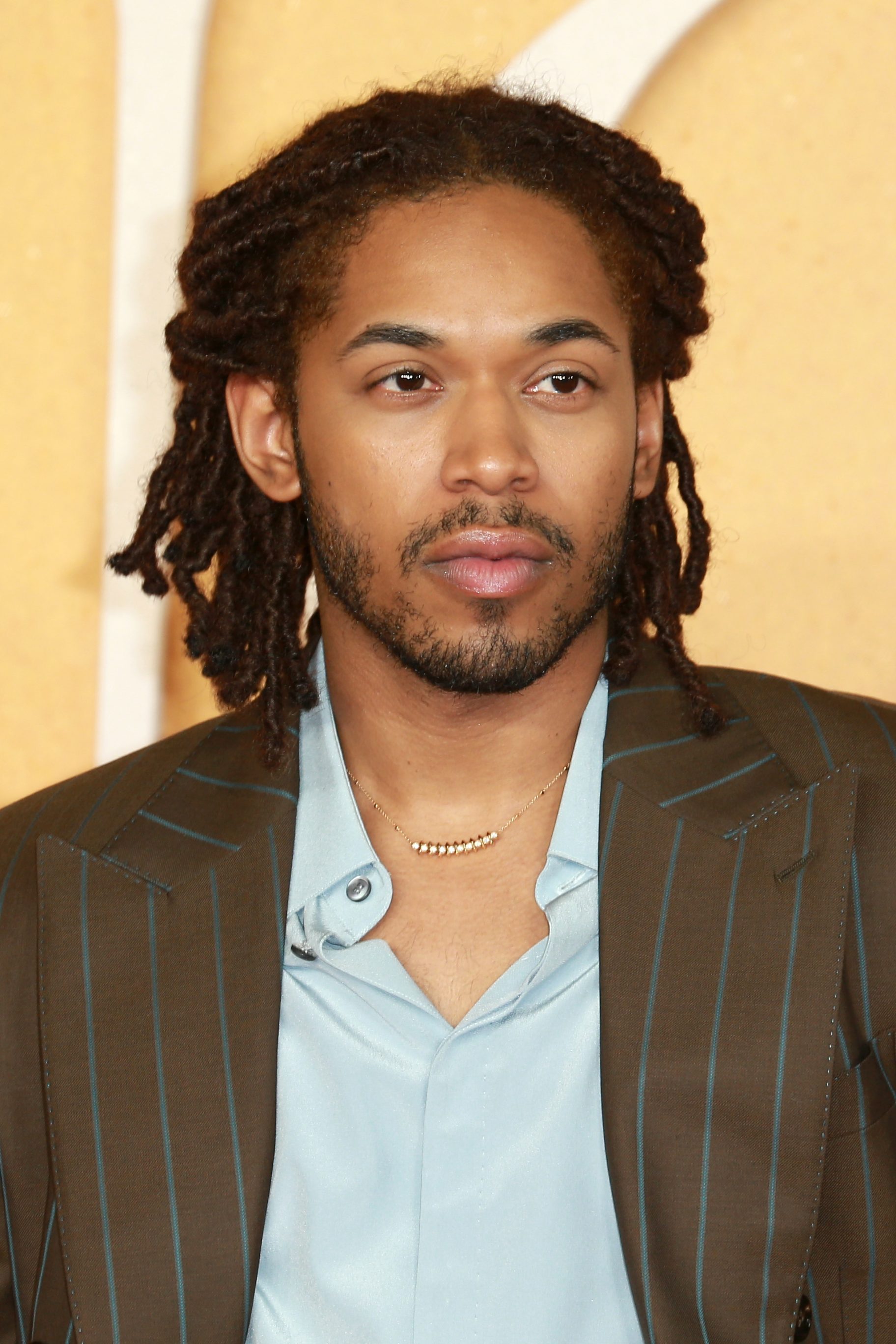 Kelvin Harrison, Jr. has starred in more than 20 movies, eight television series, and one music video since his first appearances in Steve McQueen's 12 Years a Slave and the science fiction action picture Ender's Game in 2013. The native of New Orleans is also an accomplished musician, but acting became his true calling. By making that choice, Harrison got parts in Dee Rees's Mudbound, It Comes at Night, Monster, Luce, and Waves.
6. Miles Gutierrez-Riley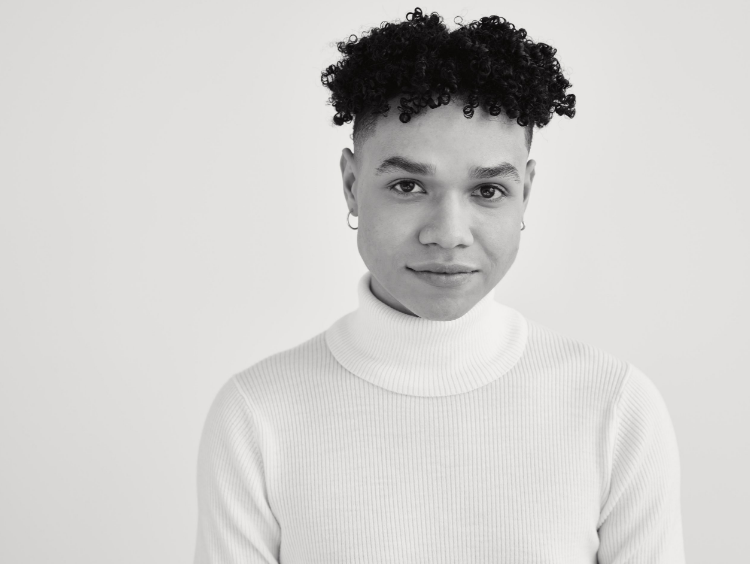 The Wilds, a top-rated Amazon Prime series, and Miles Gutierrez-Riley shortly be made his television debut in it. He will also appear in Leah Bleich's The Moon & Back and Paramount's film adaptations of On The Come Up, the New York Times bestseller sequel to The Hate U Give by Angie Thomas. Additionally, Jeremy O'Harris personally selected Miles to take the lead role in his upcoming production, A Boy's Company Presents: Tell Me If I'm Hurting You.
7. Tyrel Jackson Williams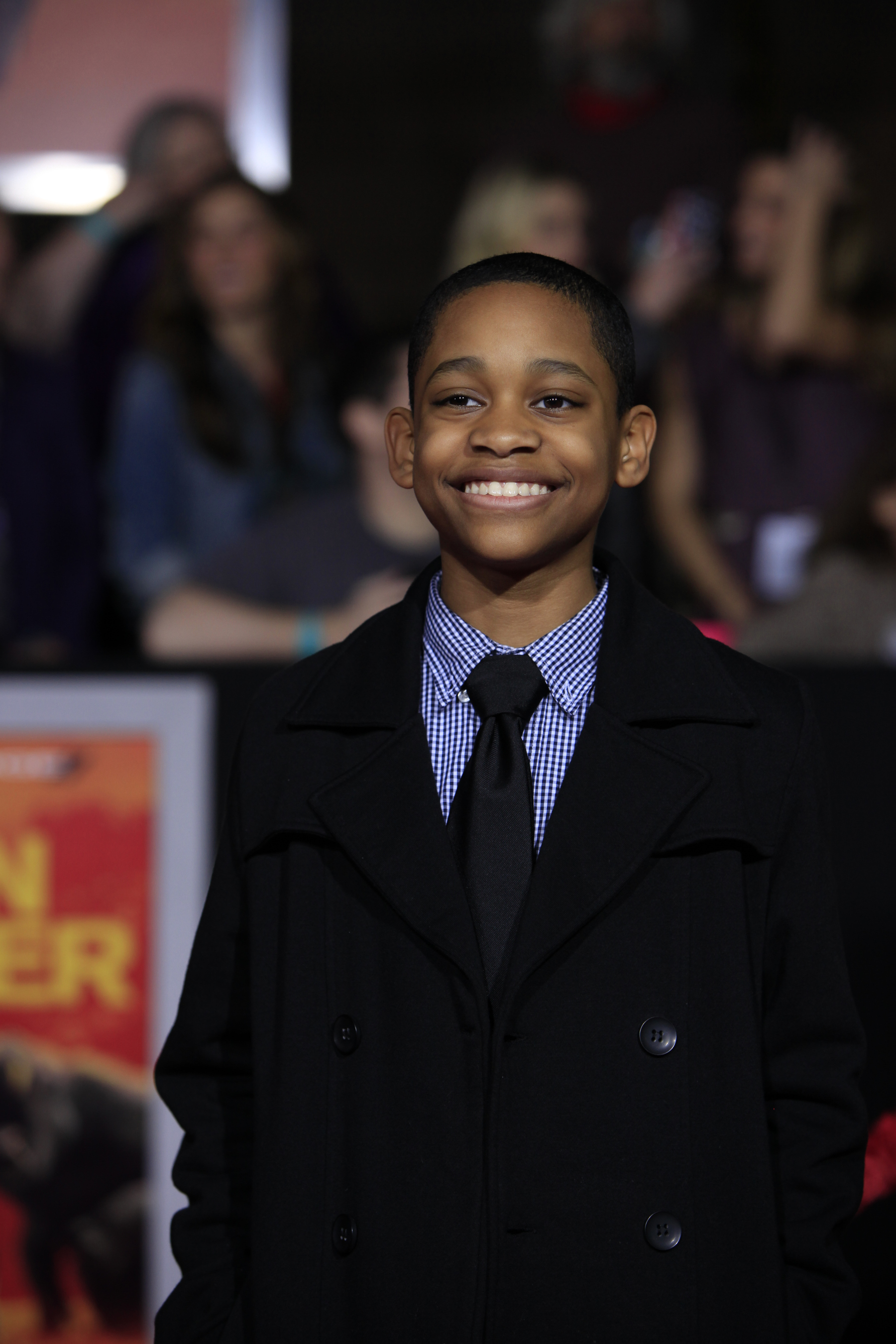 Early on in his youth, Tyrel Jackson Williams was involved in acting. He had parts in the comedies Failure to Launch, and Everybody Hates Chris, which also starred his elder brother Tyler James Williams. Before being chosen for the 2012 season of Disney XD's Lab Rats, Williams developed his portfolio by appearing in national television commercials for brands like McDonald's, Target, and Verizon, to name a few.
8. Myles Truitt
Since 2017, Myles Truitt has been laying a solid foundation in the world of cinema and television before being well-recognized as B-Mickie from BMF. In The New Edition Story, where he made his acting debut as a young Ronnie DeVoe, Devin was portrayed before he went on to play Devin in Atlanta's stirring "FUBU" episode. In addition, Truitt played recurring roles in the television series Queen Sugar and Black Lightning.
9. Jaden Smith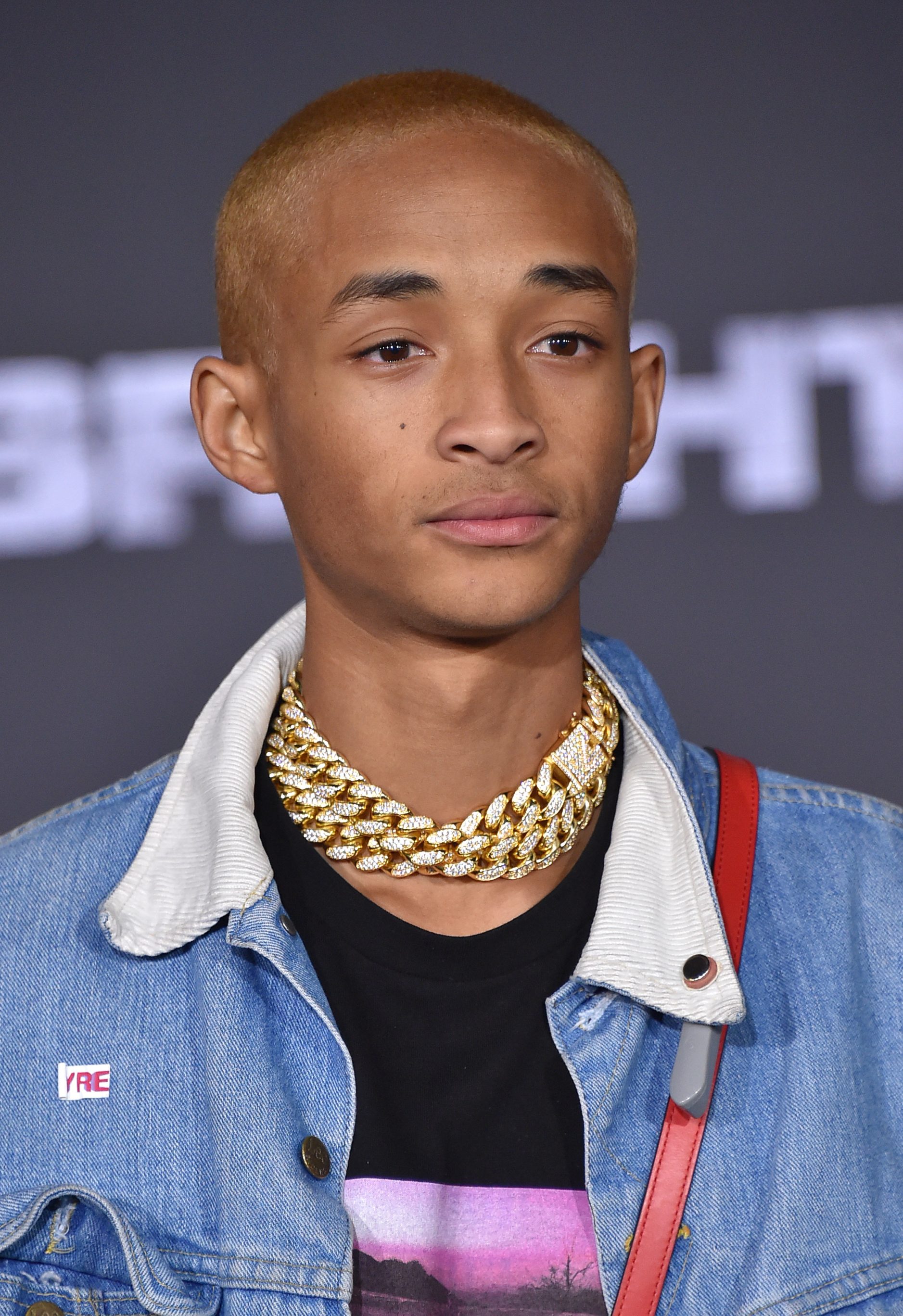 This talented young black actor is making waves in Hollywood and has developed into one of the first actors in the west. Jaden Smith is a gifted dancer in addition to being an actor. He is well-known for being both a rapper and a composer. Based on an assessment, his net worth comes to $10 million. In 2006, he made his acting debut in The Pursuit of Happiness. The Karate Kid, released in 2010 and 2013 after Earth, has made him a household name.
10. Caleb McLaughlin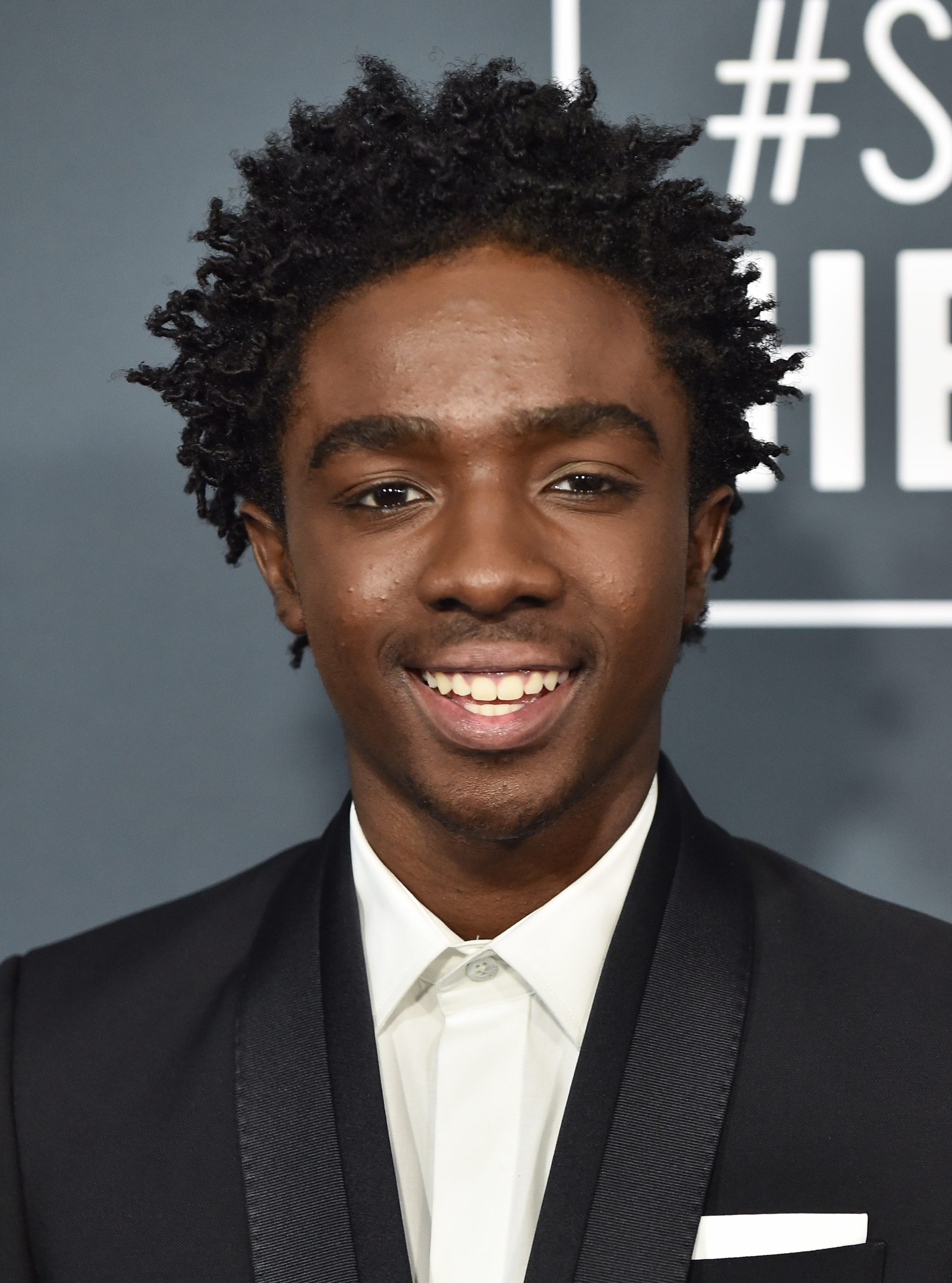 Caleb McLaughlin is one of the most well-liked young performers that we get to witness in Hollywood. We must admit that it is astonishing to witness such brilliance at such a young age. In The Lion King, where he played the infant Simba, he made his acting debut; he was born on October 13, 2001. With his portrayal of Lucas Sinclair in the Netflix series Stranger Things, Caleb Reginald McLaughlin has already established himself as one of the most recognizable American actors.
11. Chosen Jacobs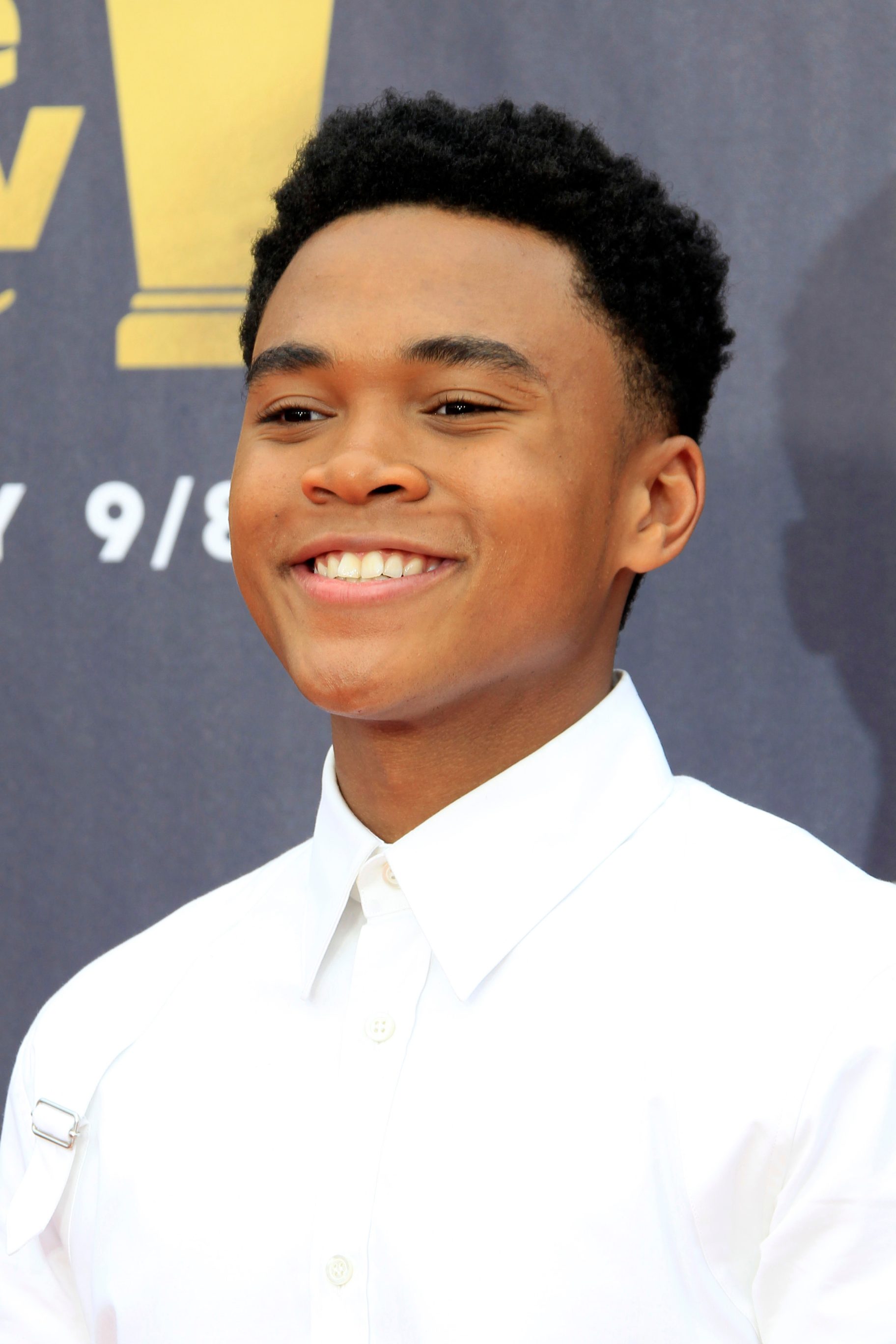 The most notable performances by American actor and singer Chosen Jacobs include his recurring part as Will Grover on the CBS television series Hawaii Five-0 and his portrayal of Mike Hanlon in the 2017 film adaptations of the Stephen King books It and It: Chapter Two. Jacobs was reared in Atlanta after leaving his birthplace of Springfield, Massachusetts, at an early age. His mother signed him up for theatrical courses, and he soon began performing. His debut performance was in a Hot Wheels ad.
12. Bryshere Y. Gray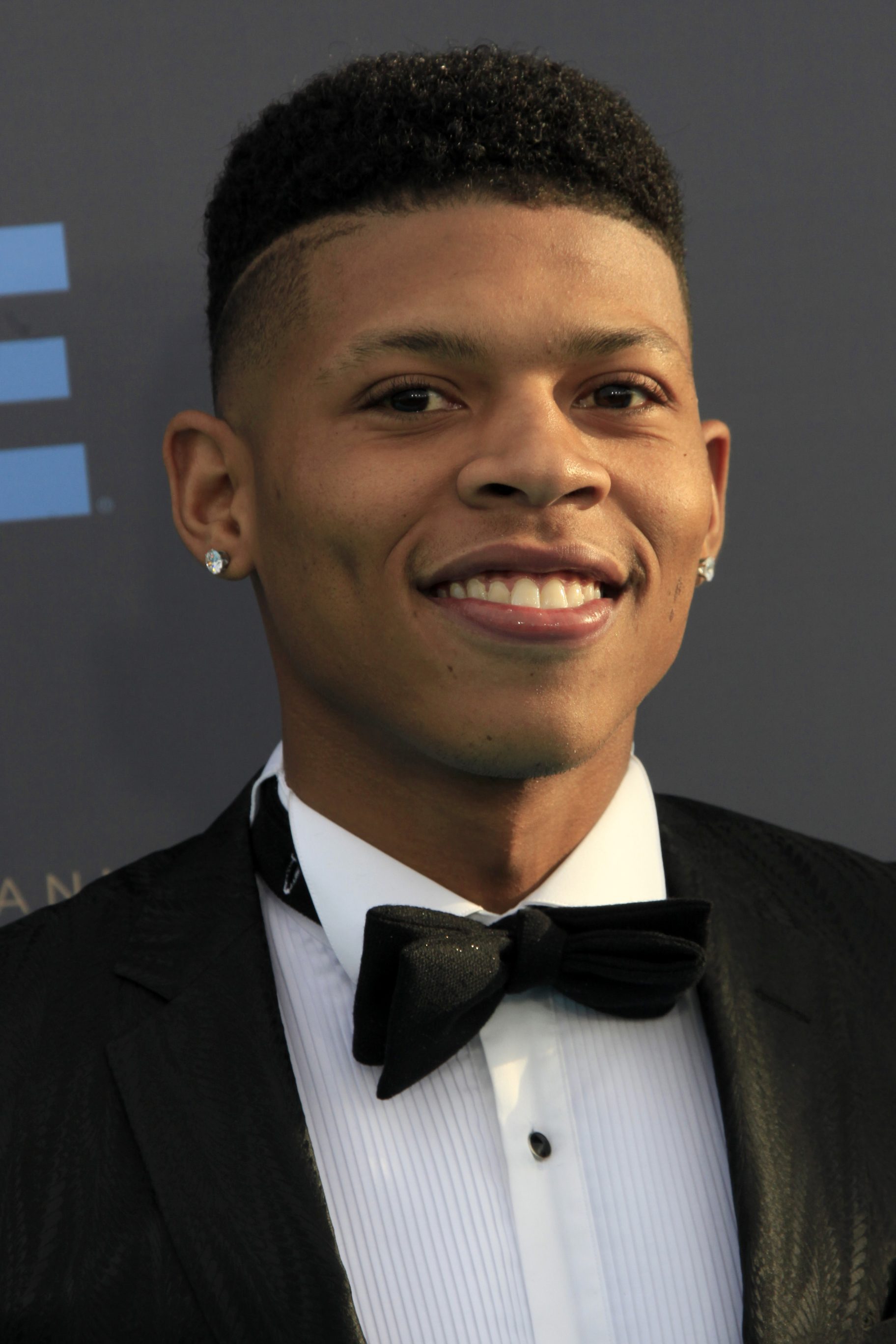 The Bollywood film business has gotten a tremendous gift from Bryshere Y. Gray. He is one of the young black performers that attended Overbrook High School and graduated, as is well known. He has gained much popularity because of his portrayal as Hakeen Lyon in Empire. Besides, The New Edition Story, in which he played Michael Bivins, also gained popularity over time. This well-known actor is also a well-known rapper.
13. Jordan Fisher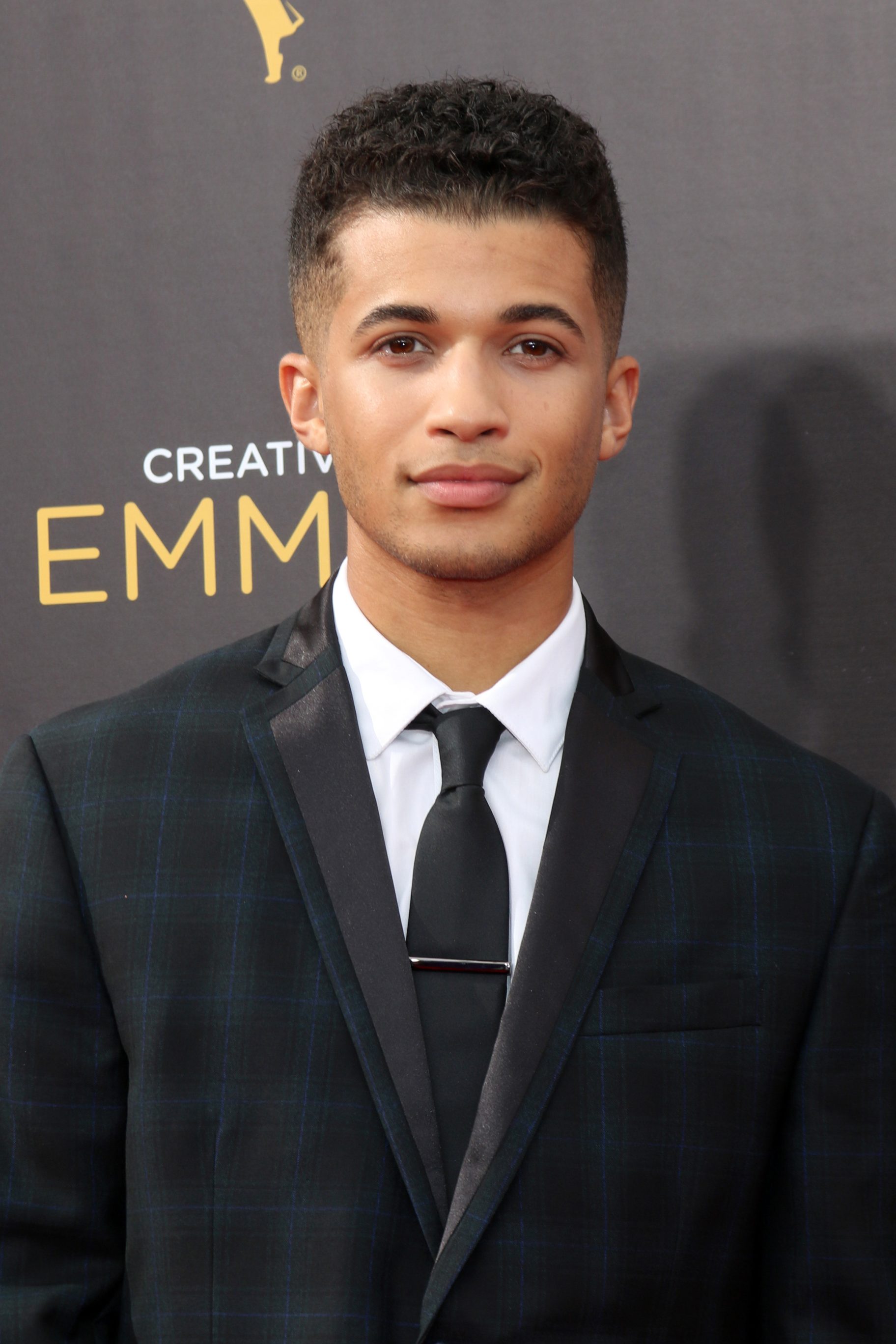 Jordan William Fisher is the full name of the ladies' man Jordan Fisher. The Work It actor is a well-known dancer, musician, singer, and gamer. He nevertheless finds comfort in playing the piano and guitar. With his attractive demeanor, endearing grin, and consistently brilliant performances, the actor never fails to dazzle the audience. His best-known pieces are Mess, Lookin' Like That, and Happily Ever After.
14. Ncuti Gatwa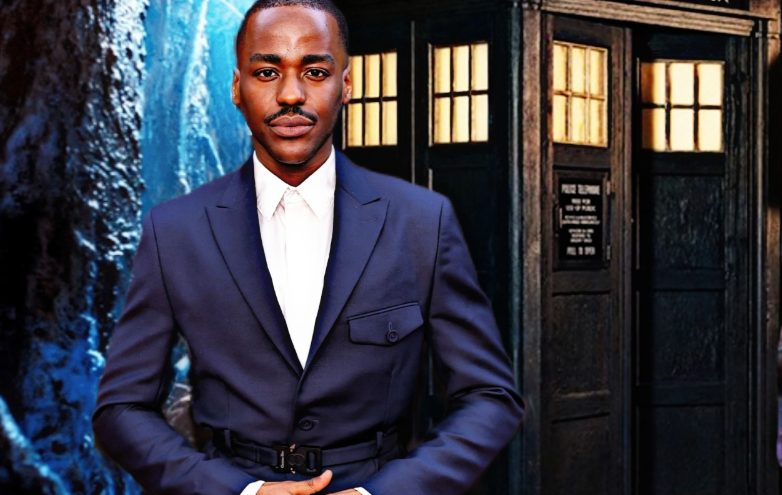 Ncuti Gatwa, regarded as a Rwandan-Scottish talent, was born of mixed racial heritage. After playing the iconic Eric in the acclaimed Netflix series Sex Education, his career took off. He won accolades from the BAFTA television award nominees and the BAFTA Scotland for best actor in television for his portrayal of the gay Eric. This actor won the prize for the best male comic performance at the BAFTA television awards.
15. Leon Thomas III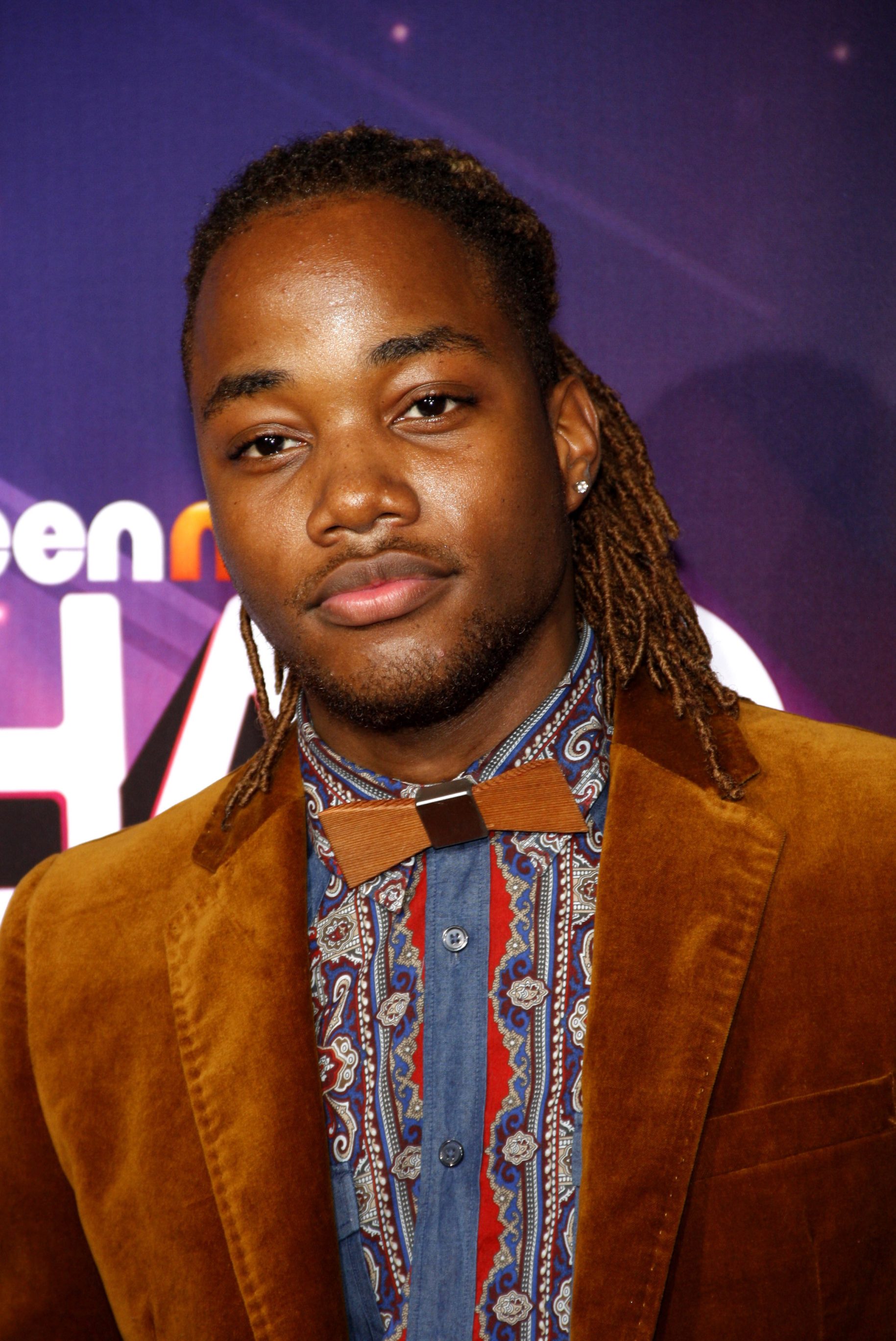 One of the newer black actors, Leon Thomas III, has been nominated for the Grammy Award for a best rap song. He has a diverse personality and a lovely demeanor. This actor, who is 28 years old and was born in 1993, also writes songs and produces records. The American actor makes an estimated $600,000 per year in net income. His well-known works are Runaway Island, Robin and Roger, and Rising Stars.
16. Keith Powers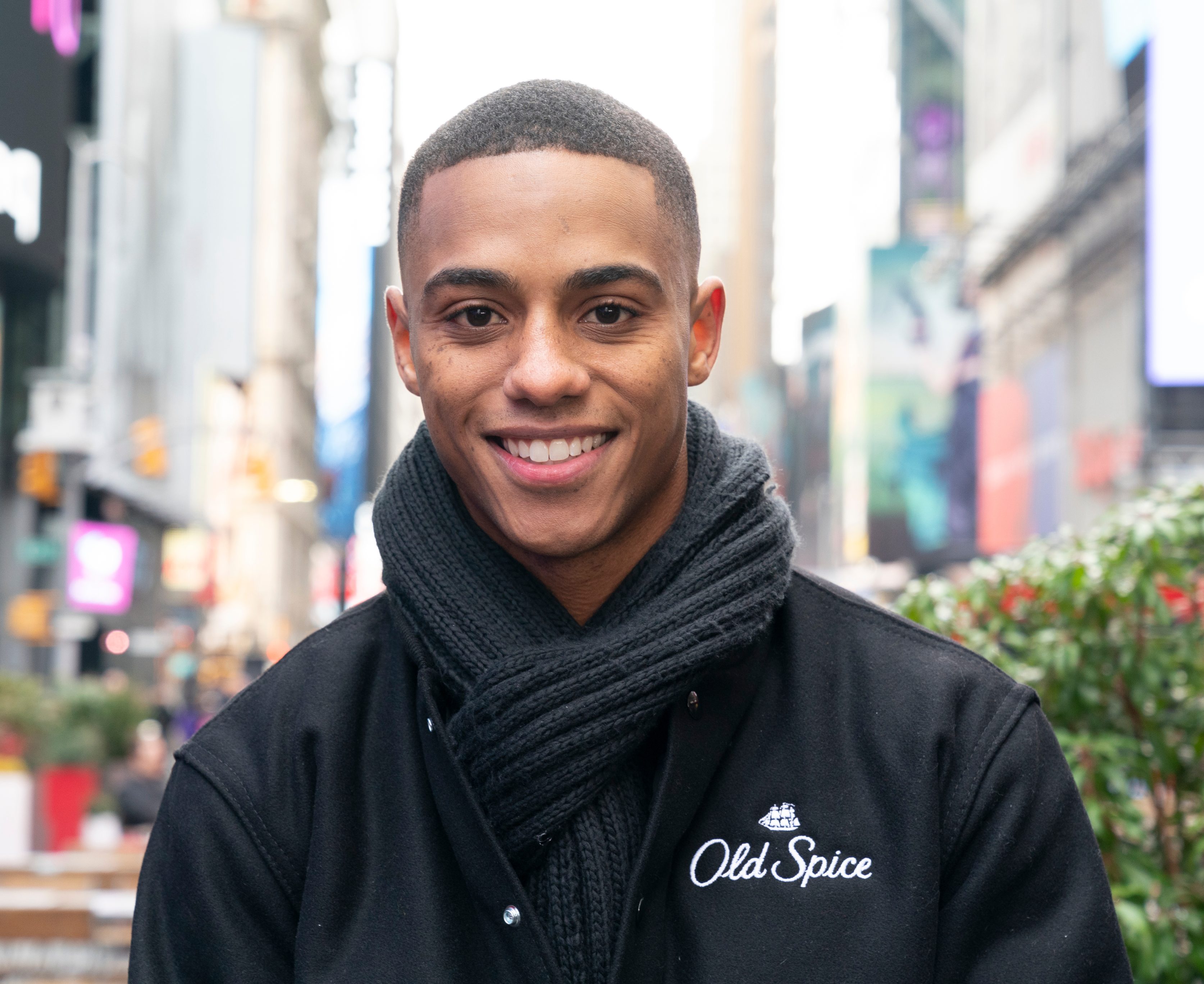 Keith Powers is an American model and actor, born and raised in Sacramento, California, United States. He is currently known for his role as Ronnie Devoe in a BET miniseries called The New Edition. Keith then played Tyree in a 2015 crime drama film Straight Outta Compton. He started his modeling career at 9. At that time, Keith was very passionate about sports, but his mother influenced his decision to pursue modeling.
17. Tyler James Williams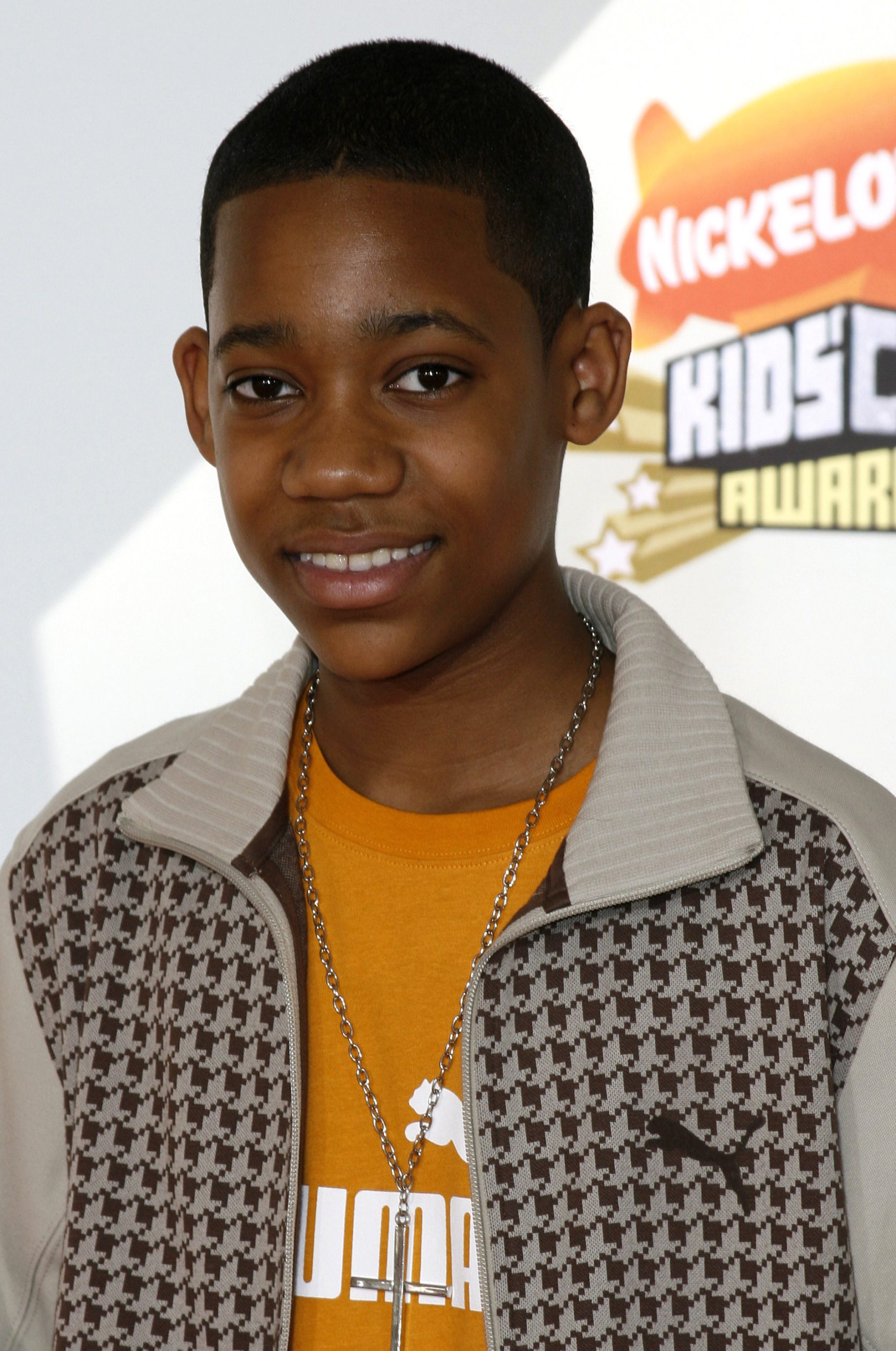 Rapper, one of the well-known young black actors. His well-known and well-liked performance as Chris in the comedy Everybody Hates Chris is praiseworthy. Tyler James Williams was assigned the role of Noah from the famous television show The Walking Dead, to whom he has delivered both light and justice. This endearing actor is 5'8″ tall and makes $5 million annually.
18. John Boyega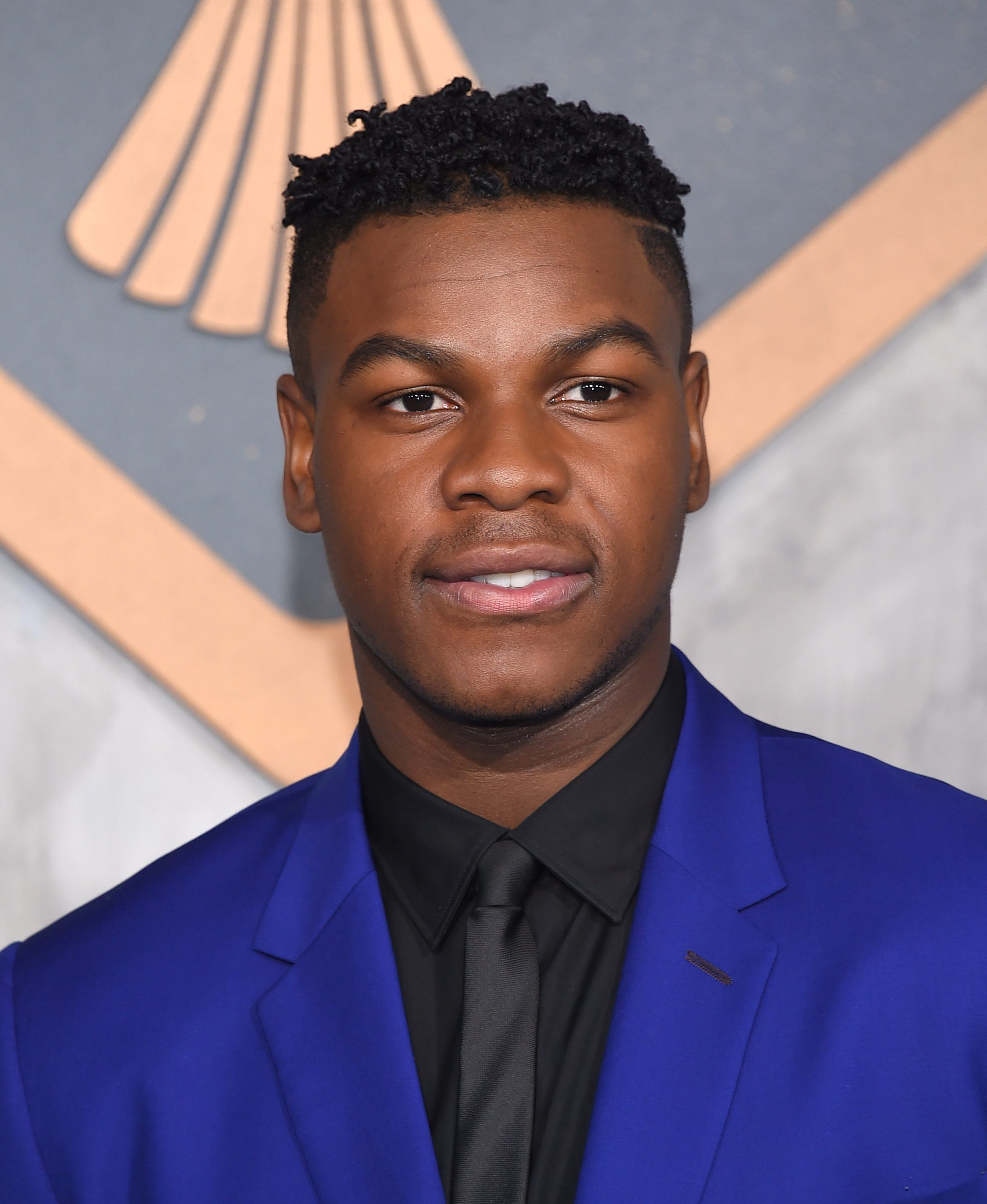 Born and raised in England, with a passion for art since childhood, John Boyega constantly attends courses to train his acting talent. After starring in several roles in television series as well as movies, John Boyega's most significant opportunity came when he was cast for the role of Finn, a stormtrooper of the First Order army who decided to leave the army to join the resistance; Star Wars: The Force Awakens, the seventh installment of the legendary Star Wars franchise.
19. Lonnie Chavis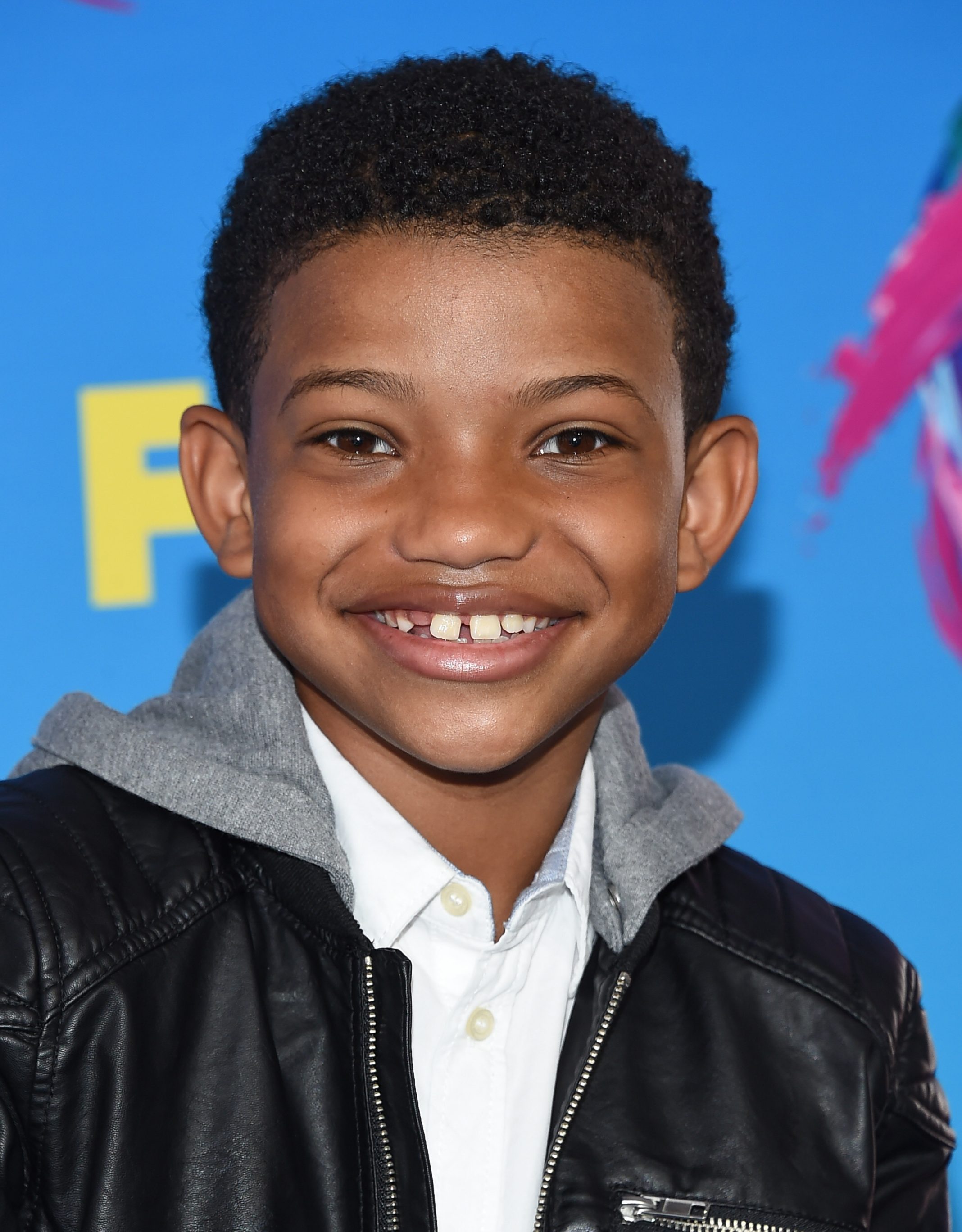 Lonnie Chavis was born in 2007, a promising child star of European and American cinema. In 2013, he had his first role and made a strong impression on professionals because of his natural acting. After the male lead role in The Water Man project, the name Chavis was noticed by more people. Following that success, he participated in the horror film The Boy Behind the Door, a film that received a lot of praise from experts.
20. JD McCrary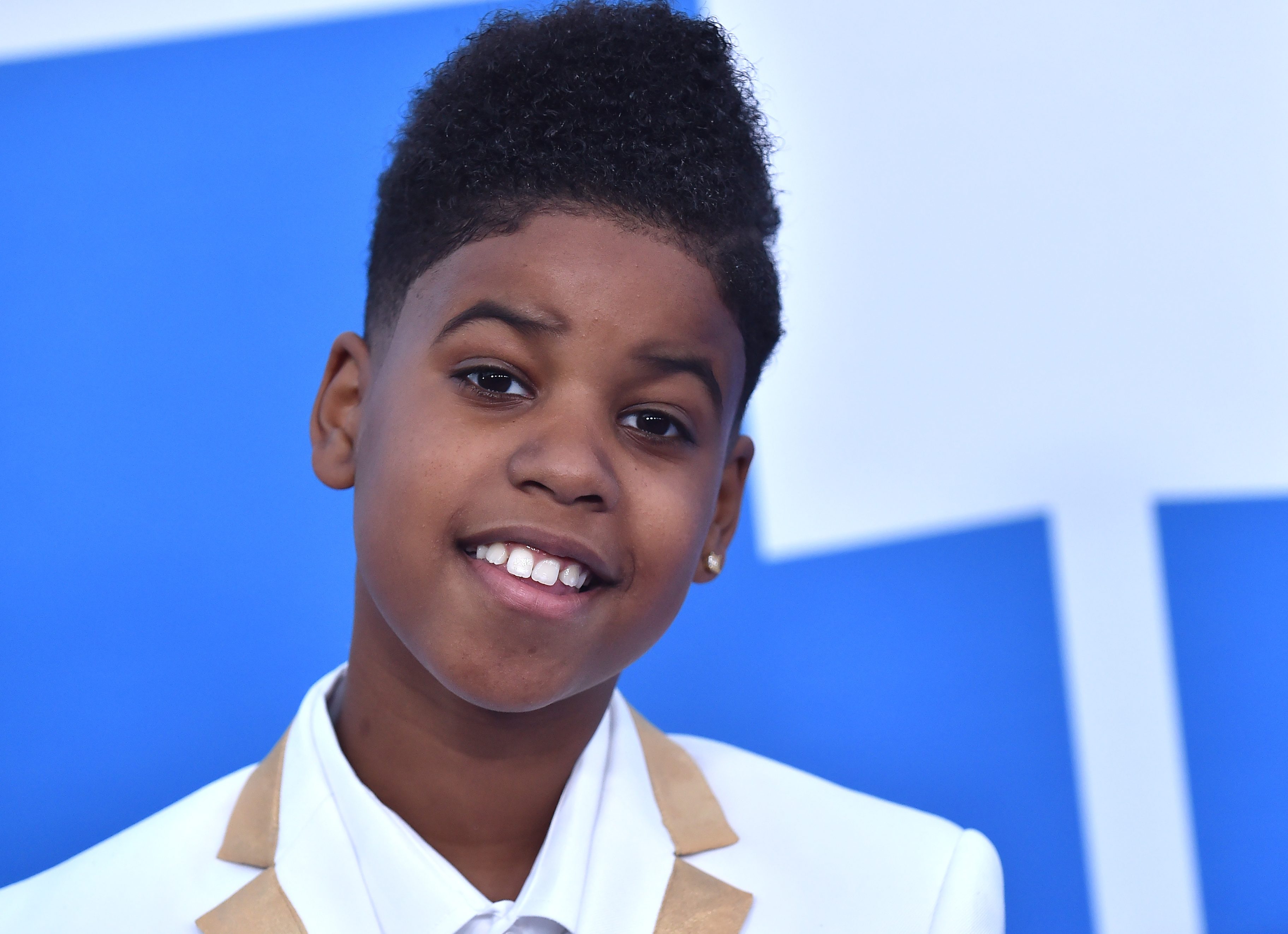 JD McCrary is a young talent that has been very active. McCrary made his acting debut on KC Undercover in 2015 at eight, appearing in two episodes. He had a cameo on Childish Gambino's song "Terrified" in 2016. On the Oprah Winfrey Network, he plays Kenny Payne in Tyler Perry's The Paynes. Additionally, he contributed the Young Simba voice in a remake of the Disney film The Lion King (2019).
21. Miles Brown
Without a doubt, when a young kid plays a crucial role in a movie or television show, things seem too real, and before we know it, we've grown to love them dearly! Meet Miles Brown, a well-known actor with a natural aptitude for Hip-Hop dance who is also well-known across the nation. Miles Brown, a multi-talented rising star, has received many accolades for his ability to take on any persona offered to him.
22. Alex Hibbert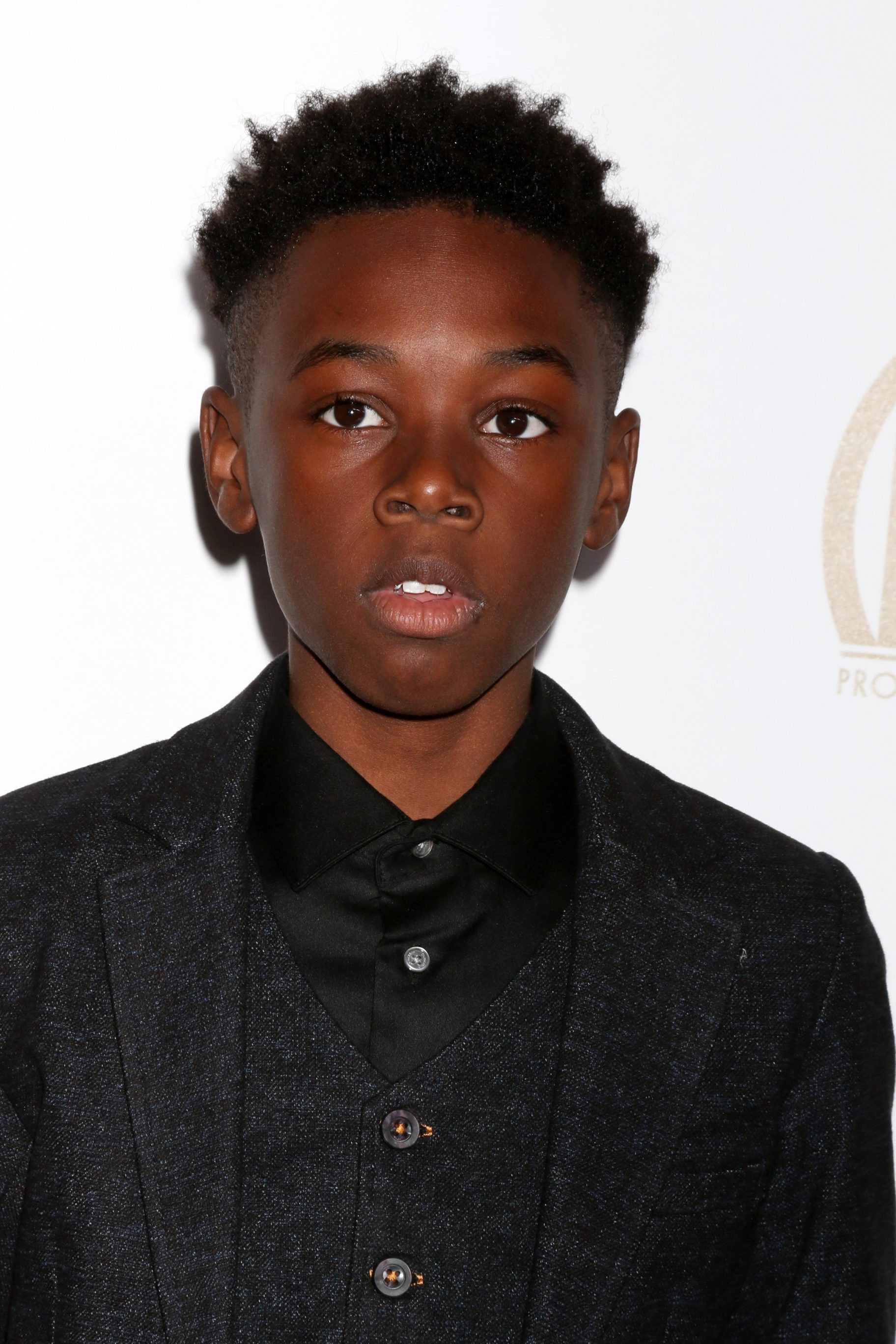 Alex R. Hibbert is an American child actor known for Moonlight, Black Panther, and The Chi. His first film role was in the 2016 film, 'Moonlight', directed by Barry Jenkins. Alex R. Hibbert as Little. During the 2017 Academy Awards, Moonlight won Best Picture. In addition to her acting work, Hibbert also modeled for Calvin Klein's spring 2017 men's underwear collection. In the February 2018 Marvel movie Black Panther, the child actor can be seen in a small cameo at the film's end.
23. Maceo Smedley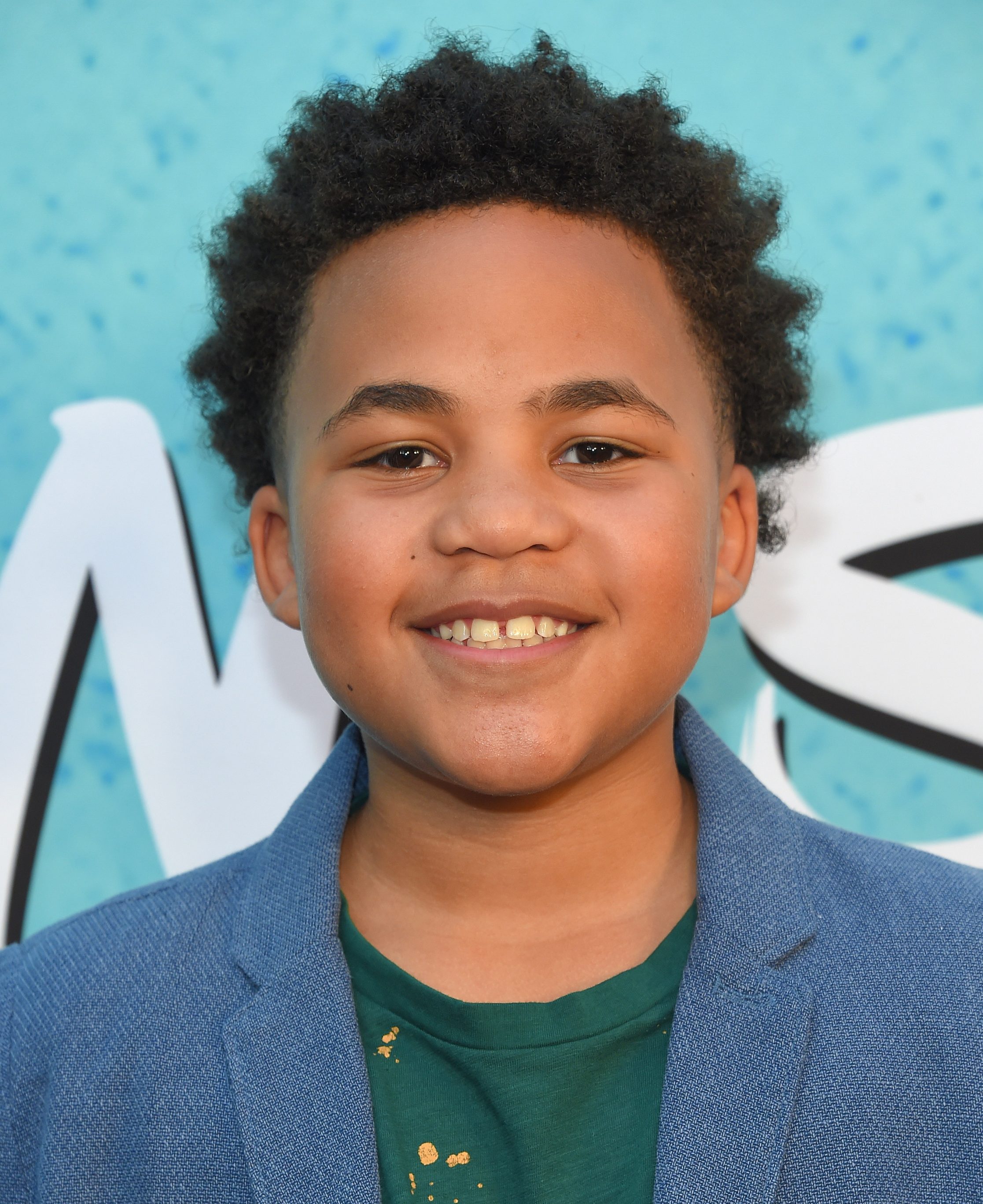 Actor Maceo Smedley is from the United States. His most successful part was in Marvel's Cloak & Dagger, a superhero American television series that Joe Pokaski produced for Freeform based on Marvel Comics characters. In the television series Underground (2016), he played a child slave named James. More recently, he played Deavon Washington in the movie All About Washington (2018) and Alex in the Disney television series Noelle (2019).
24. LaKeith Stanfield
Lakeith Stanfield is an actor and musician who made his film debut in Short Term12 (2013). At the age of 14, he joined his school's drama club and attended the John Casablancas Model and Career Center in Los Angeles. He was soon signed to an agency and began auditioning for commercials. He is best known for his roles in Selma, where he played civil rights activist Jimmie Lee Jackson, and he played Snoop Dog in Straight Outta Compton.
25. Shameik Moore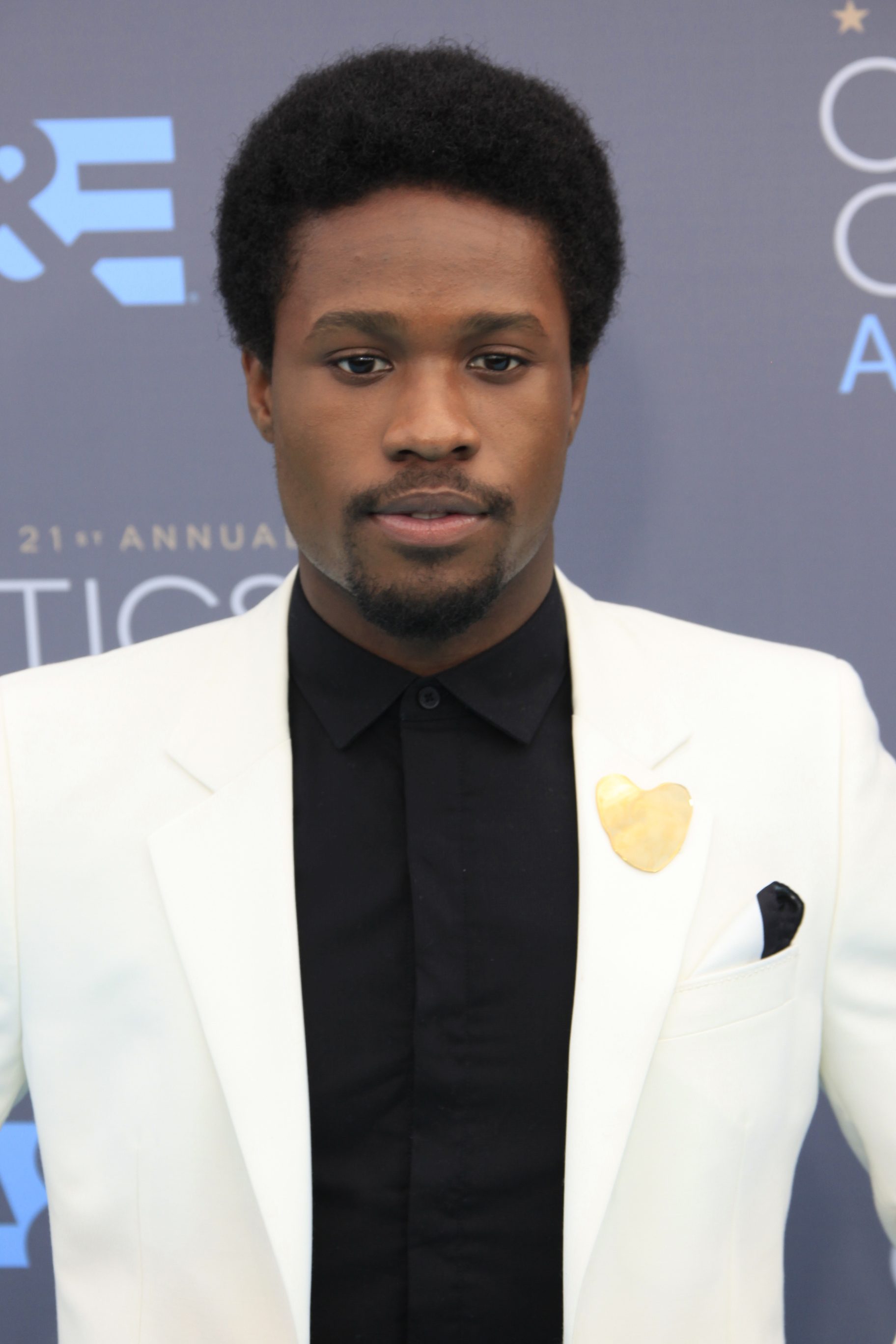 Shameik Moore is an American actor, rapper, and dancer. He is best known for playing Miles in Spider-Man: Into the Spider-Verse. He also portrayed Malcolm Adekanbi in the movie Dope and Shaolin Fantastic in the TV series The Get Down. Shameik has been active in the music industry since 2009; he became famous after posting videos of himself singing and dancing on YouTube, which was a huge success.
26. Jharrel Jerome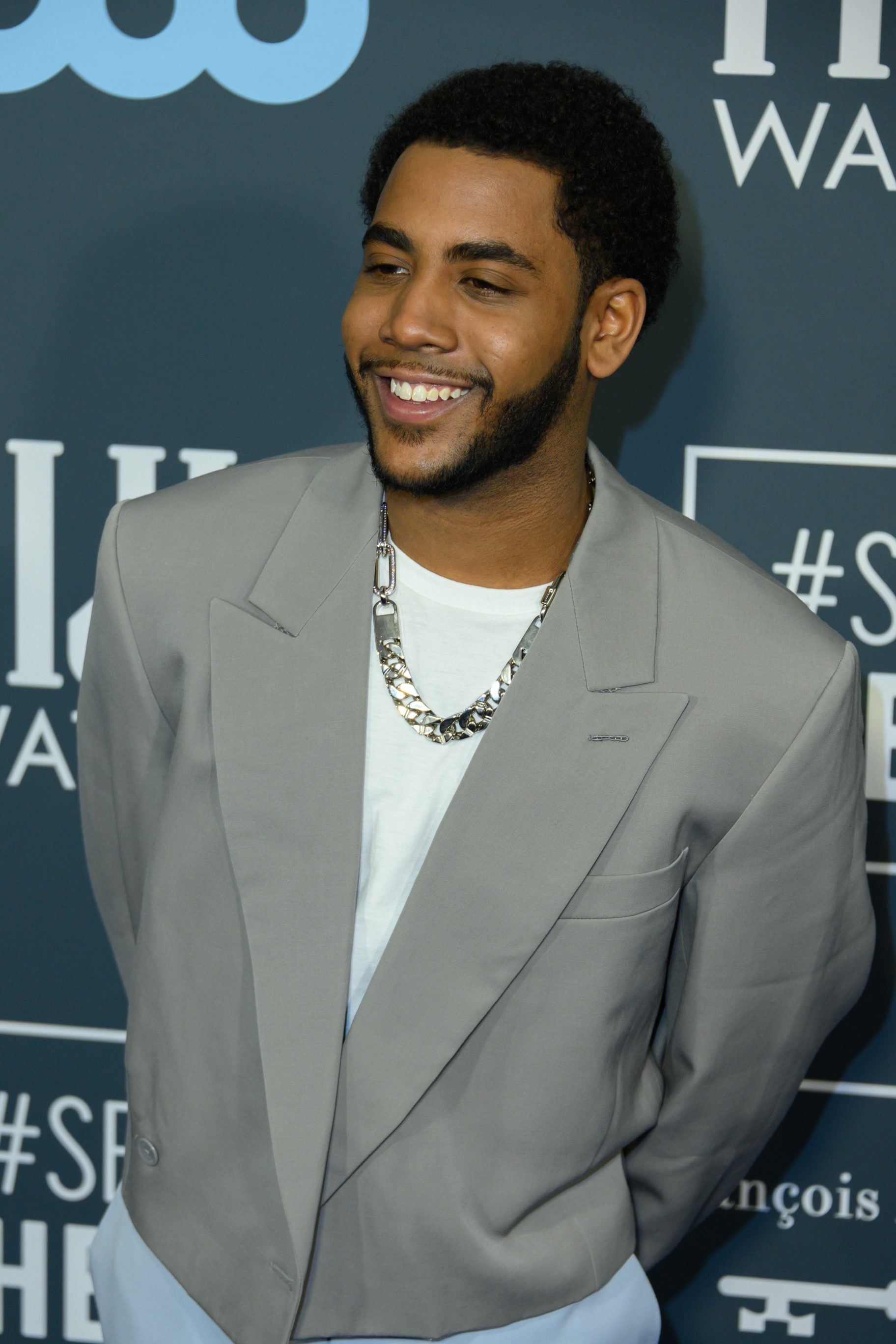 Jharrel Jerome is a rapper and actor from the United States who claims to be of Latin African ancestry. The actor is best known for his role as young Kevin in the TV series 'Moonlight (2016)'. As a result, he won the Academy Award for Best Picture and many other awards. Furthermore, many people recognize him for his portrayal of young Korey Wise in the Netflix miniseries When They See Us, which aired in 2019.
27. Kofi Siriboe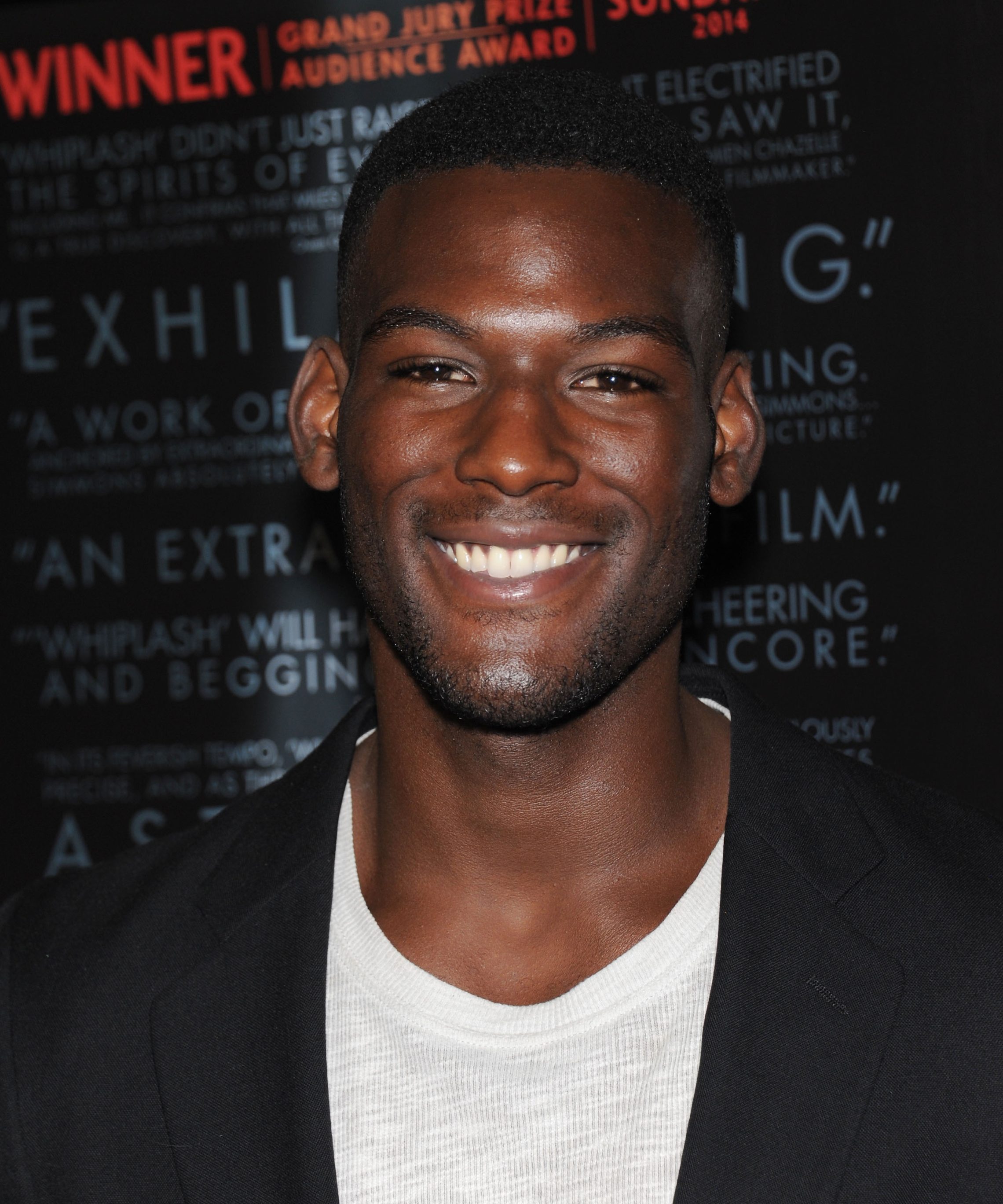 On March 2, 1994, Kofi Siriboe, an American actor and model, was born. His most prominent role was Ralph Angel Bordelon in the television series Queen Sugar, which ran from 2016 until now. Siriboe has been a cast member of the drama series Queen Sugar since 2016. For this role, he has received media notice and three NAACP Image Award nominations. He appeared in the famous movie Girls Trip (2017).
28. Jahi Di'Allo Winston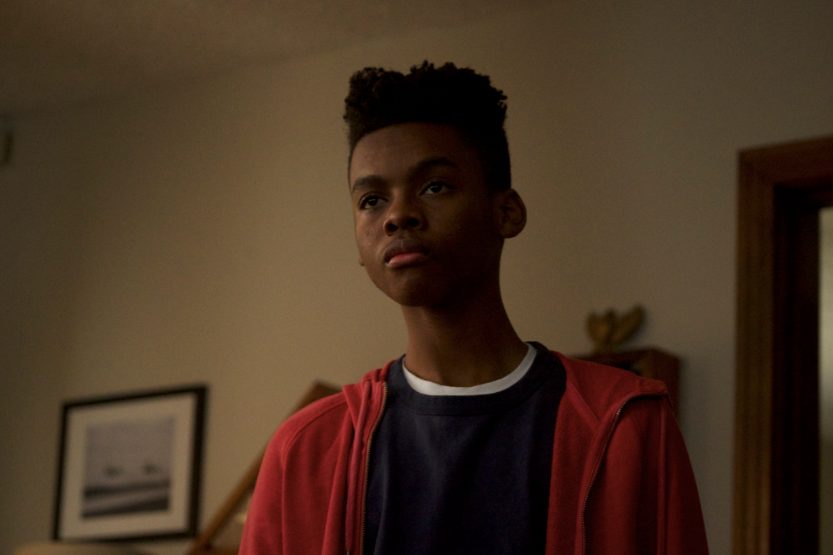 Jared Di'Allo Winston is well known as the actor who played Andre in the popular series "Feed the Beast." He gained fame for his role as Luke O'Neil in the comedy series "Everything Sucks!" After being chosen by Walt Disney Theatrical Productions to play young Simba in "The Lion King" on Broadway, Winston gained notoriety as an actor in November 2014.
29. Tequan Richmond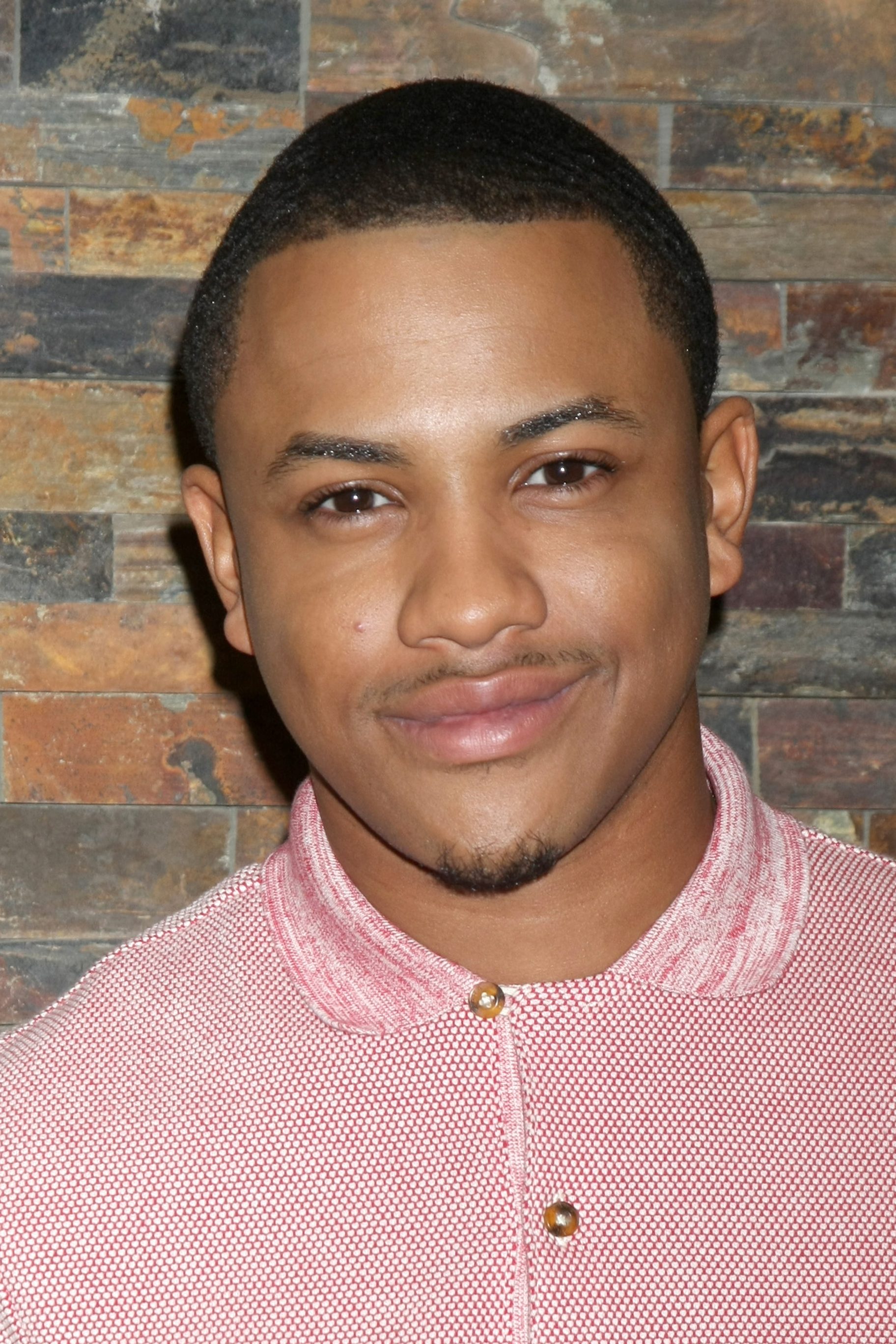 Tequan Richmond is an American actor and singer best known for his "Drew Rock" role on the CW sitcom "Everybody Hates Chris". He always plays Ray Charles Jr. in the movie "Ray". He portrayed TJ Ashford in the ABC soap opera "General Hospital". Born and bred in Burlington, North Carolina, the young actor. Temple Poteat is his mother, while Anthony William Richmond is his father. On social networking sites, not much is known about his family or childhood.
30. Trevor Jackson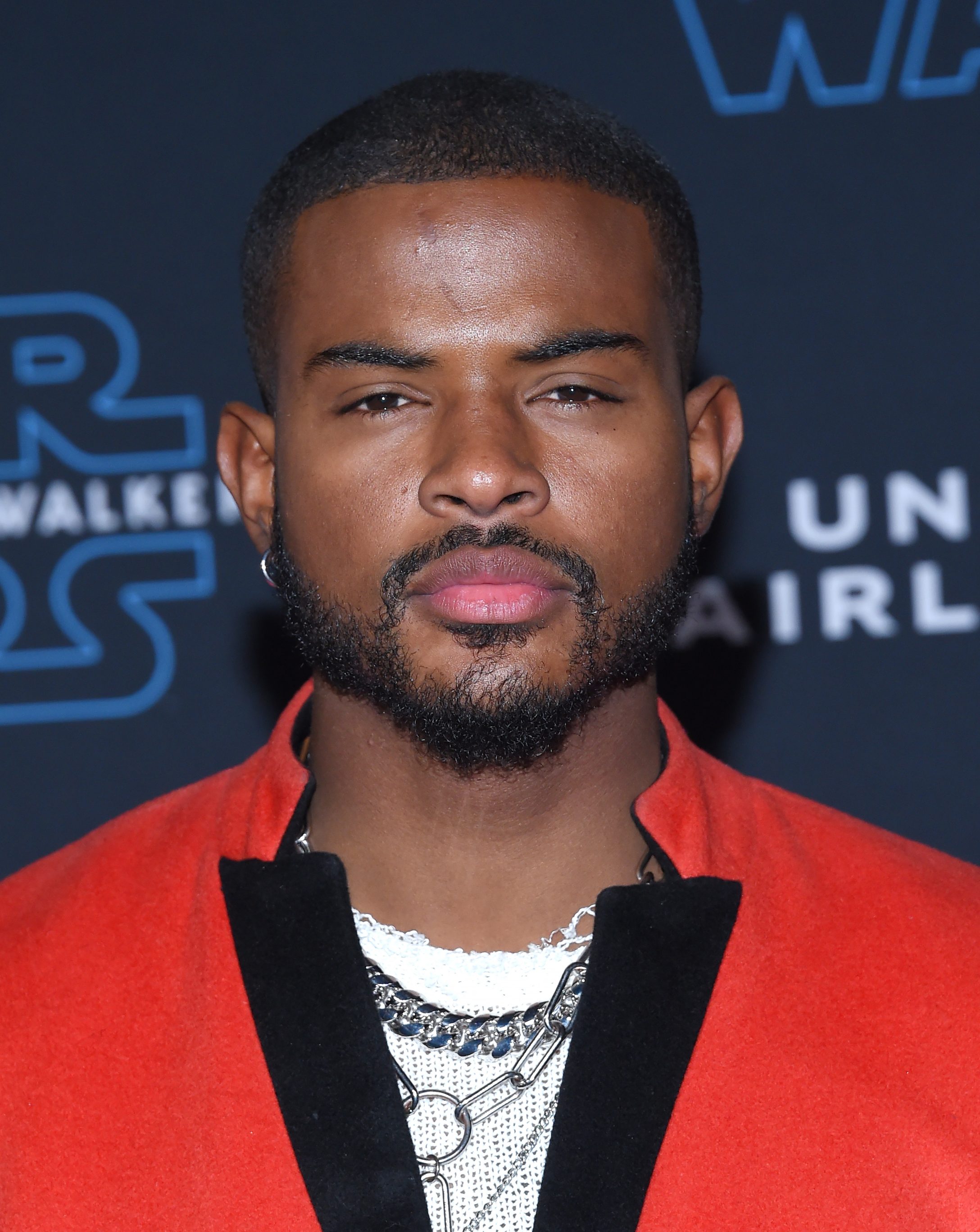 Trevor Jackson is an American Actor, Singer, Musician, and Dancer born and raised in Indianapolis, Indiana. He is well remembered for his performances as Aaron Jackson, Kevin Blake, and Kris McDuffy in the Disney Channel musical drama "Let it Shine," the Freeform comedy "Grow-ish," and the Syfy science fiction series "Eureka." Trevor is known for his roles as Kevin LaCroix on the ABC anthology series American Crime and Priest on the crime drama 'Superfly'.
31. Jacob Latimore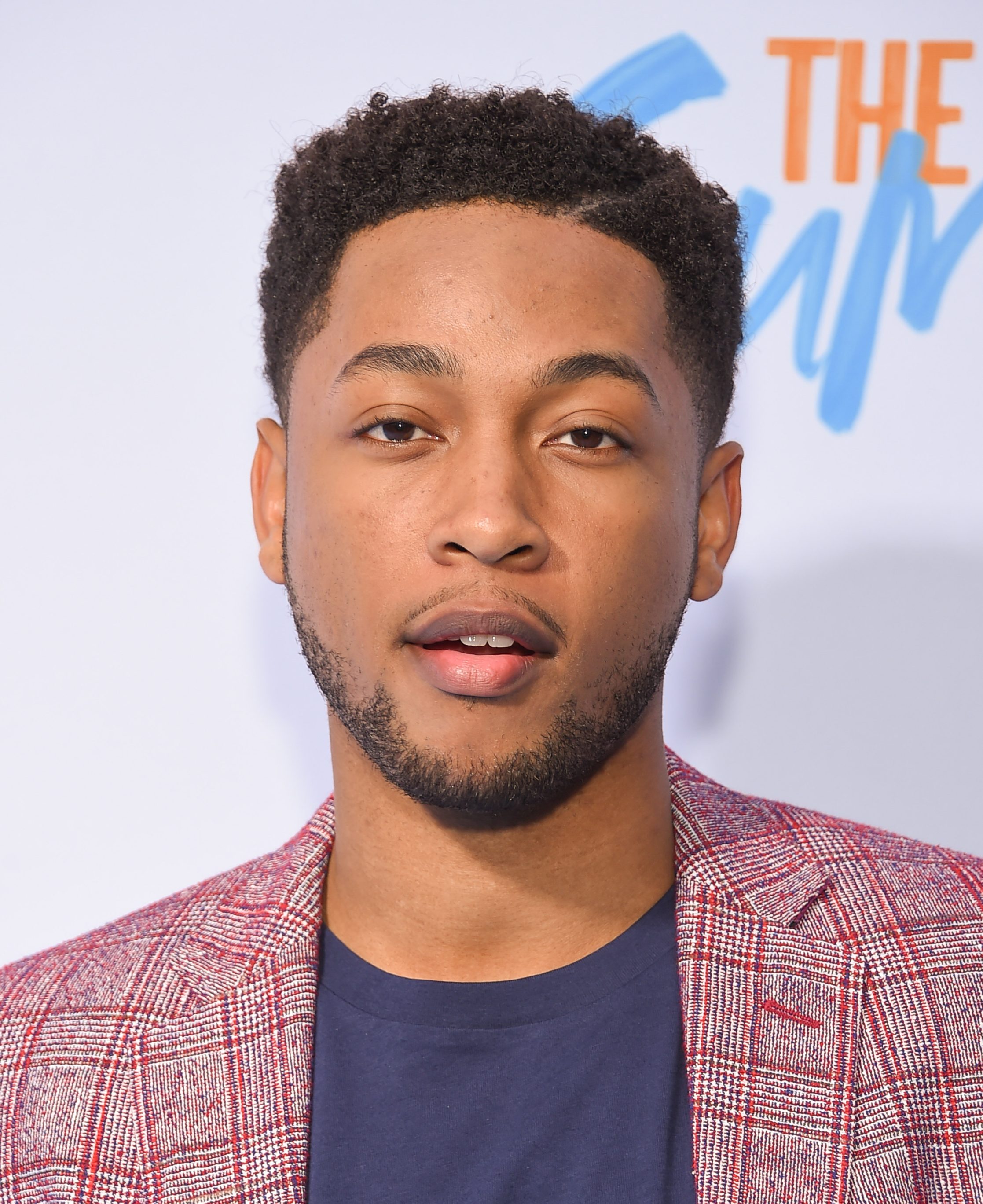 Jacob Latimore is an American actor, singer, and rapper for his roles in Black Nativity, The Maze Runner, Collateral Beauty, Detroit, and his 2016 album Connection. He also played in the original Netflix series Candy Jar alongside Sami Gayle. Several major films have co-starred with Latimore, including Black Nativity in 2013, Langston and Ride Along in 2014, and Ramon. He also starred in the film The Maze Runner on September 19, 2014, which premiered in theaters.
32. Asante Blackk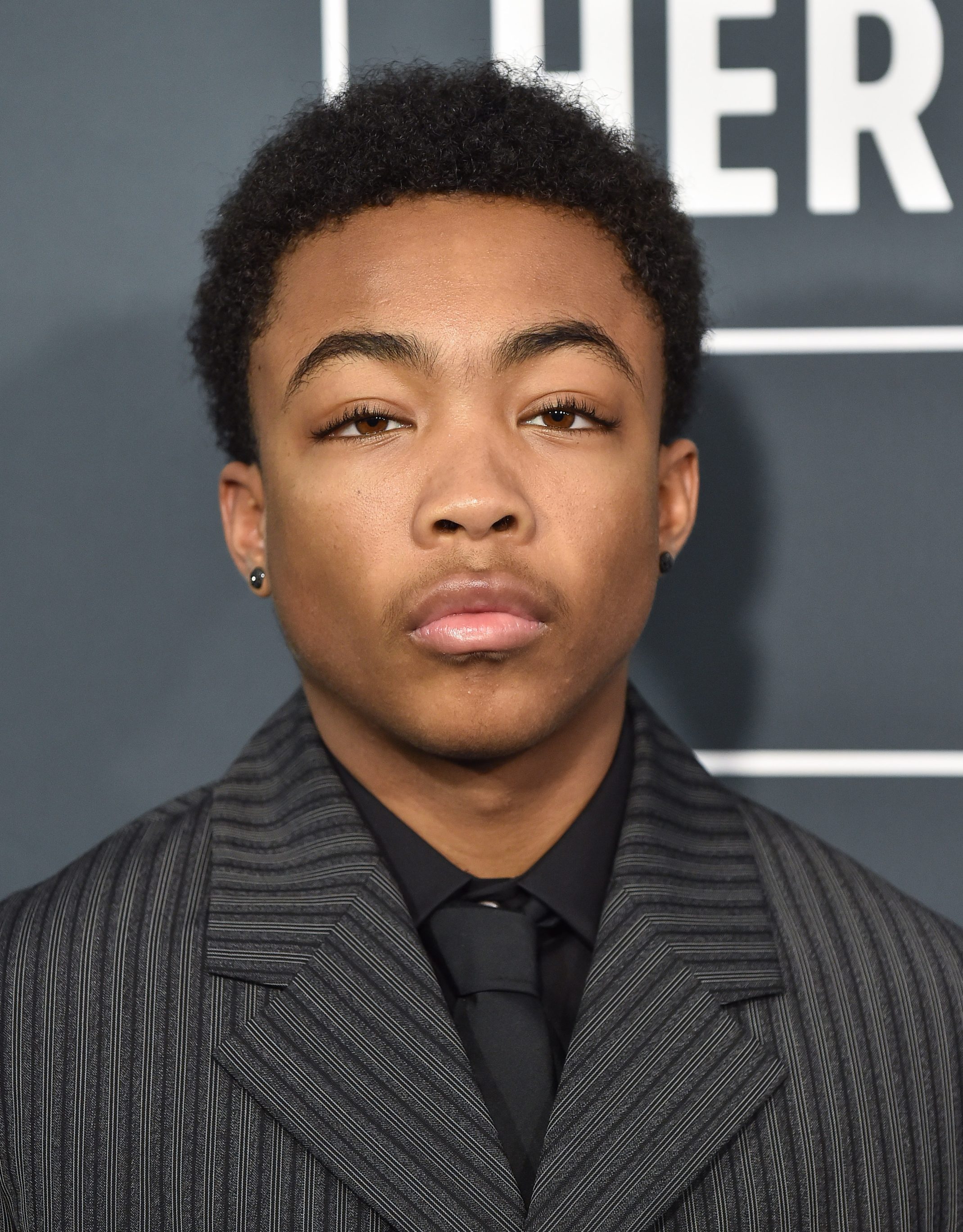 Asante Duah Ma'at, also known as Asante Blackk, is an American actress. When They See Us, a miniseries for which he received a Primetime Emmy nomination, is his most well-known production. Mowgli was his debut character, appearing in a production of The Jungle Book. Since 2019, he has been a regular on the television show This Is Us, for which he received a Critics' Choice Television Award nomination.
33. Toheeb Jimoh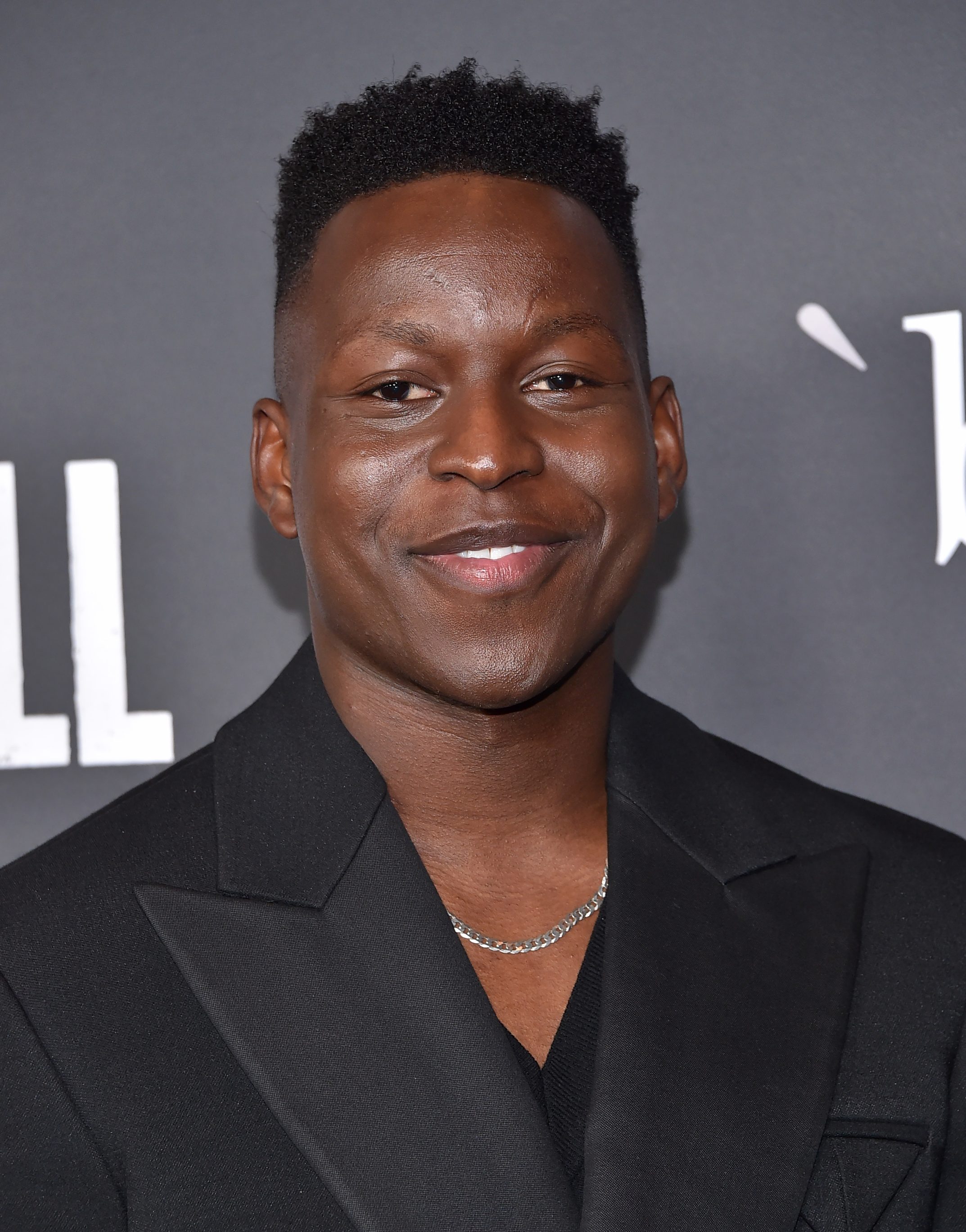 On April 15, 1997, in the United Kingdom, Toheeb Jimoh was born to parents who were natives of Nigeria. He spent most of his childhood in the UK, but he also spent some time there when he was younger. After completing Norwood School and graduating in 2018, he pursued studies at the Guildhall School of Music and Drama.
34. Doc Shaw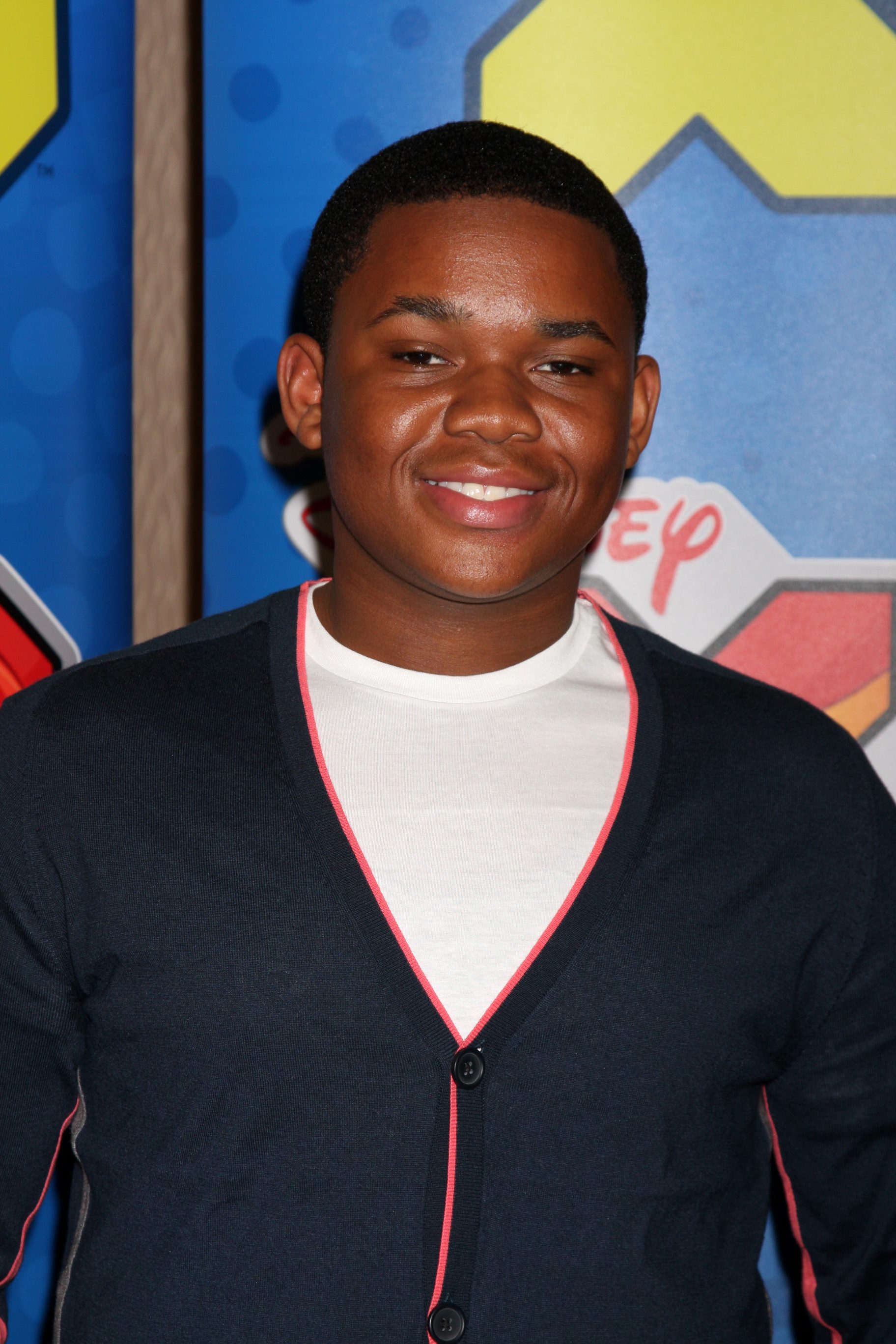 An American rapper, singer, and actor named Laramie "Doc" Shaw. He earned the 2009 Young Artist Award for Most Performance in a Drama Series for his work as Malik Payne in Tyler Perry's Payne House, for which he is best remembered. Shaw is well-known for playing King Boomer in Pair of Kings and Marcus Little in The Suite Life on Deck.
35. Nadji Jeter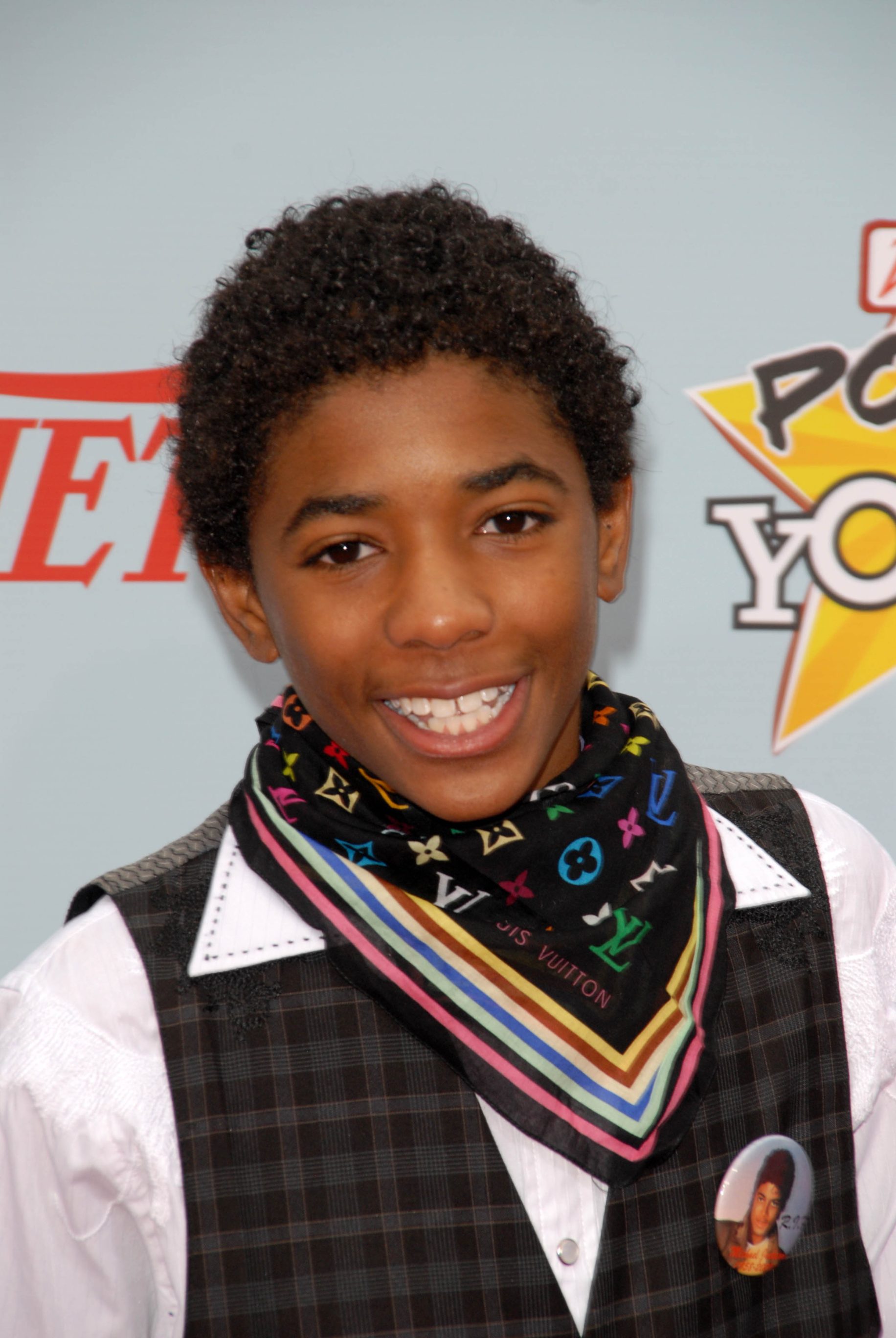 Nadji Jeter is an American actor, dancer, and musician from Atlanta, Georgia. He is known for his roles in the films Reed Between the Lines and the Grown Ups. In addition to starring in movies and TV shows, Jeter has starred in twelve national commercials and was the face of Coca-Cola in 2011. He is well-known for playing Miles Morales in both the Spider-Man video games by Insomniac and the Spider-Man TV series by Marvel.
36. Daniel Ezra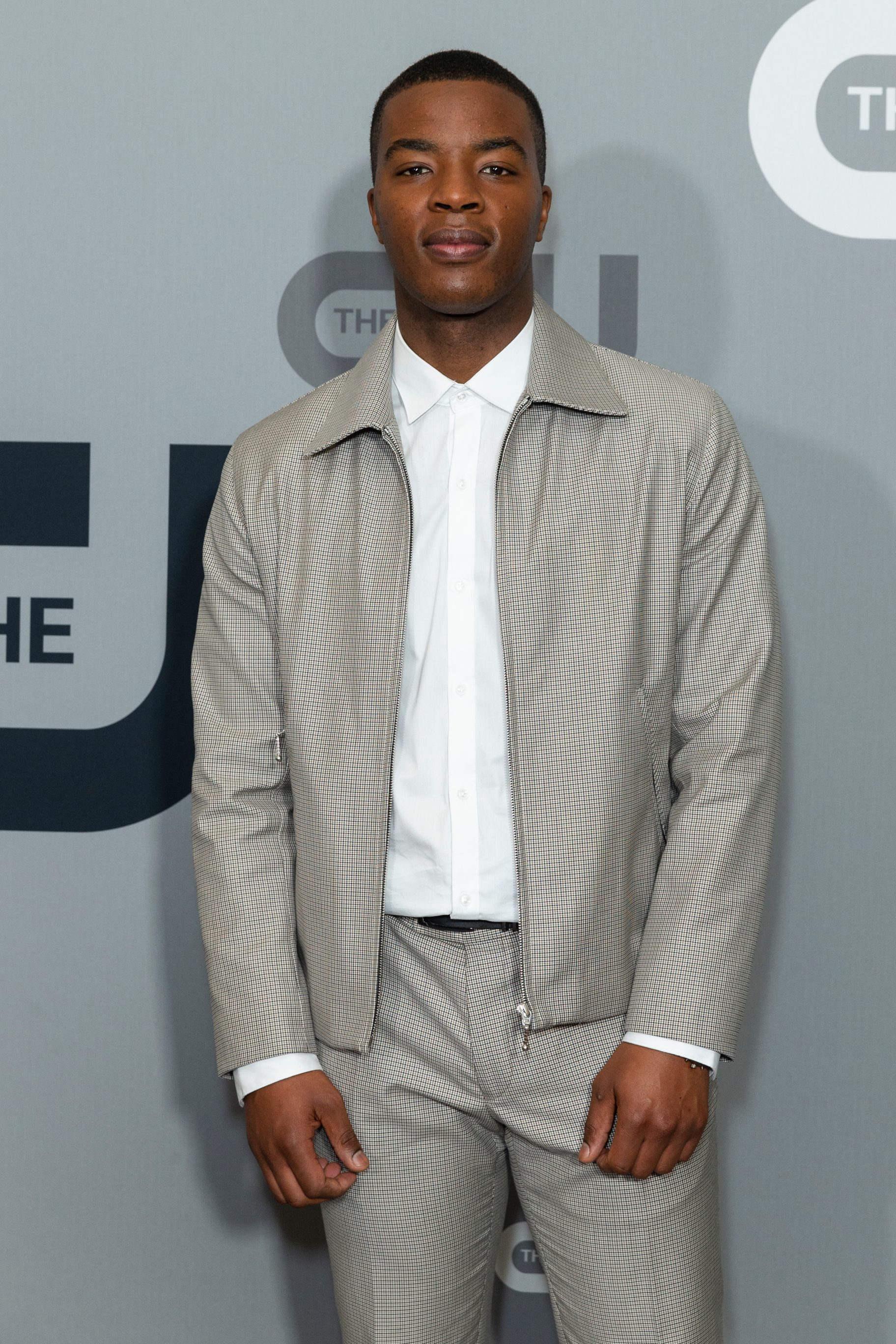 Daniel Ezra, a British actor who once had a fitness obsession, has become quite popular in Hollywood. He plays the lead character of Spencer James in the film All American. Despite not growing up to become an actor, Ezra is one of Hollywood's most sought-after young performers.
37. Roshon Fegan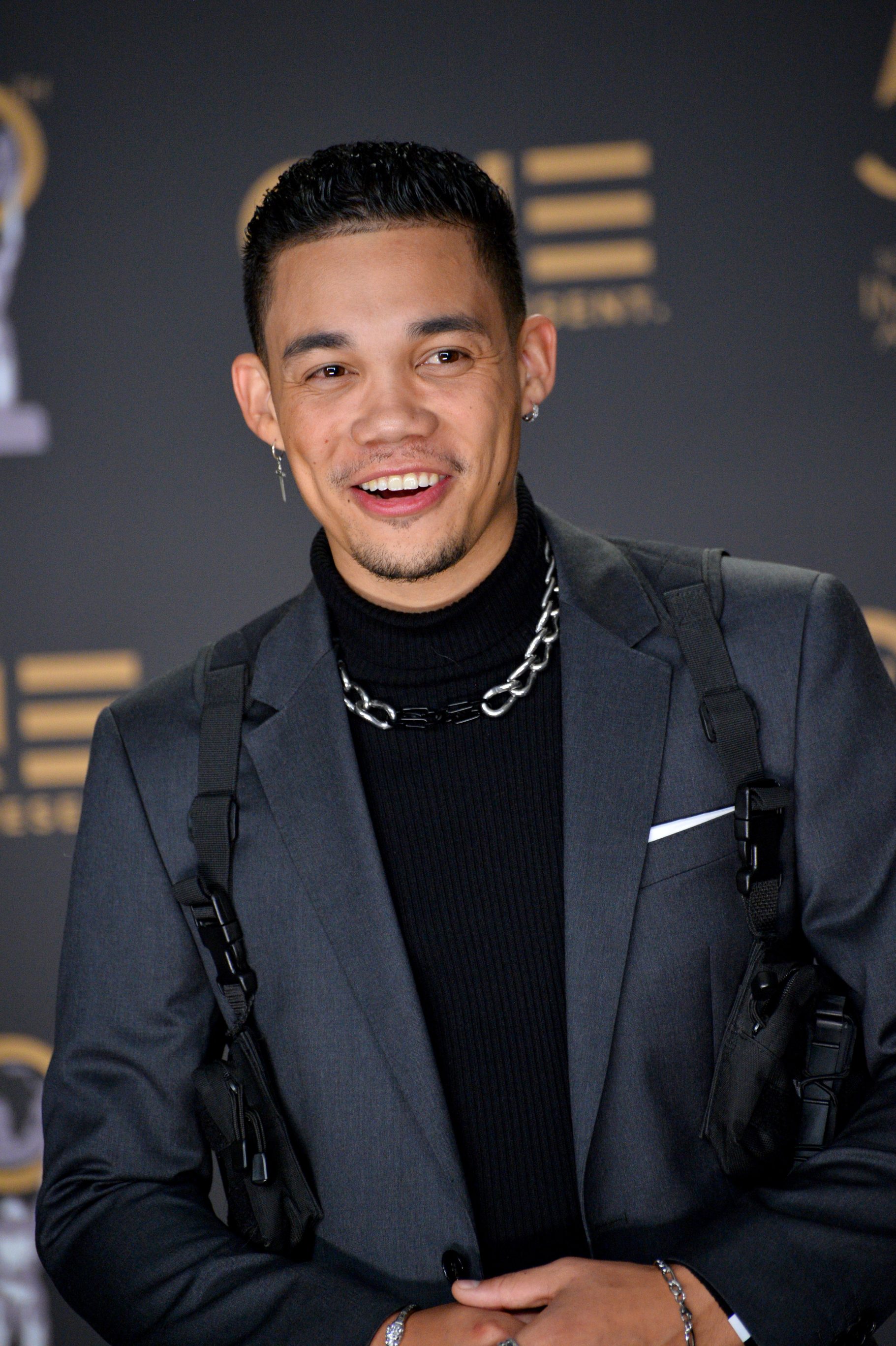 Roshon Bernard Fegan, better known as Roshon, is an American actor, rapper, musician, and dancer. To practice his acting ability, he attended BK Acting Studio and USC 32nd Street School of Performing Arts from a very young age. He began his career with a minimal role in the film Spider-Man-2 and attracted the audience's attention with his role as Sander Loyer in the Disney series Camp Rock and Ty Blue in the Disney sitcom Shake it up.
38. Carlon Jeffery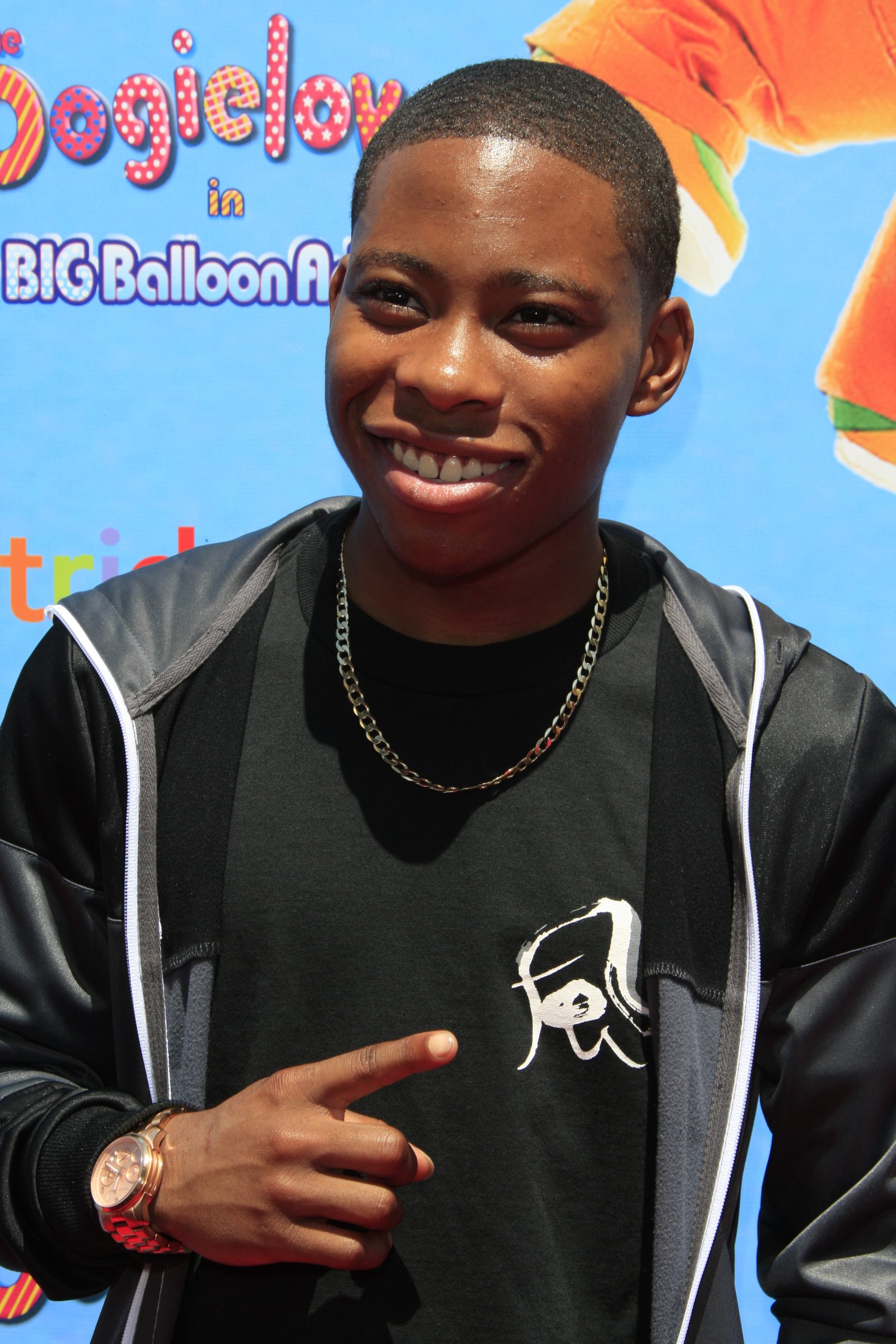 A native of Houston, Texas, Carlon Jeffery has been performing since he was eight. He had numerous public performances in Cincinnati, Ohio, where he was reared. To pursue a career in music and acting, he moved his family to Los Angeles, California, in 2005. Jeffery and Yaneris Mendiola had a kid 2017 named Giselle Ariana Mendiola. Jeffery visits the Bay Area primarily for Giselle and Mendiola.
39. Chris O'Neal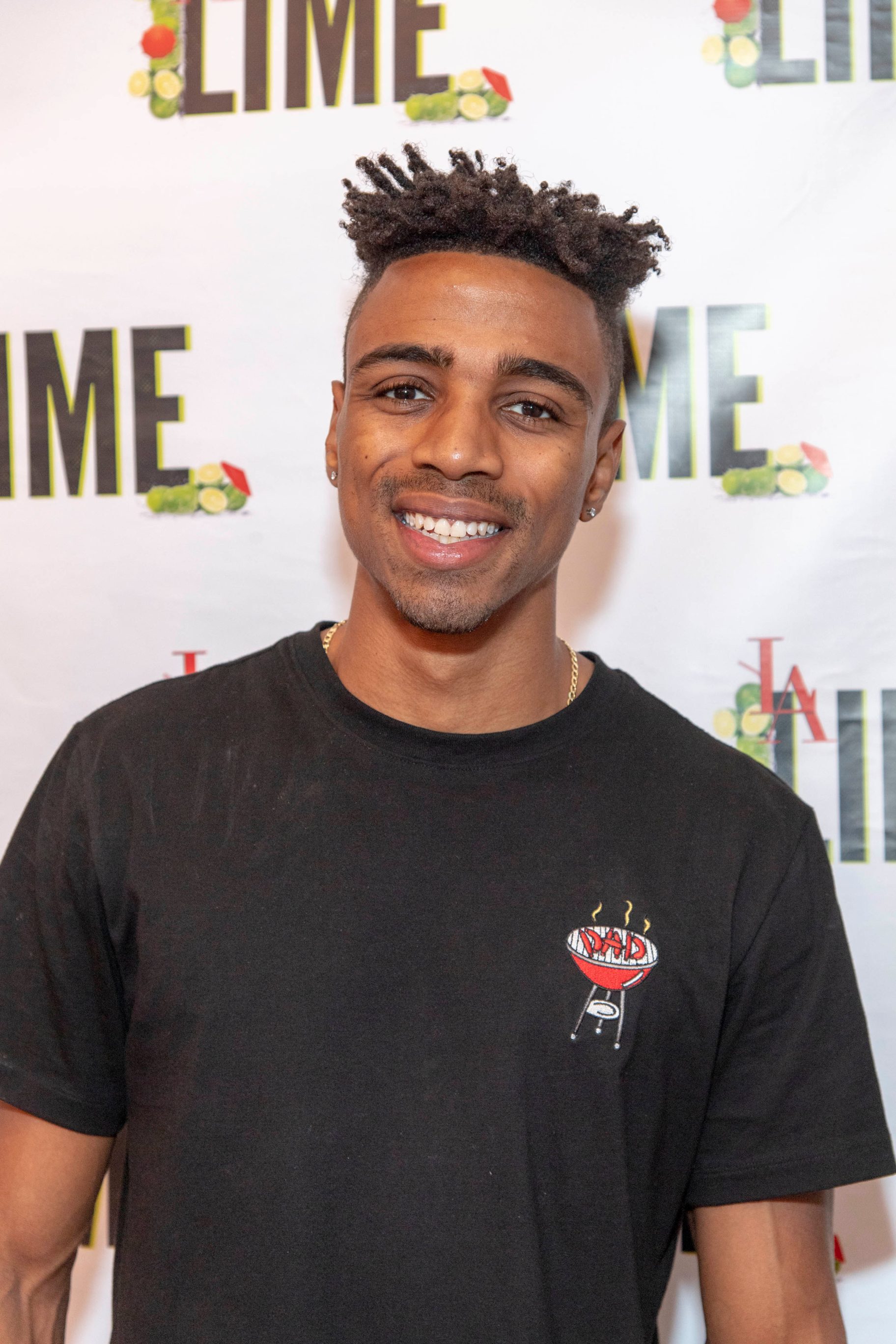 Christopher Richard O'Neal, a.k.a Chris O'Neal, is an American actor known for playing the character on the Nickelodeon American television series How to Rock. He is also known for his appearances in other series, such as Chris, best known for his role as Daniel Hayward in the Netflix series Greenhouse Academy. He got the character thanks to his impressive rapping skills of casting directors, from which he began his journey to stardom.
40. Malcolm David Kelley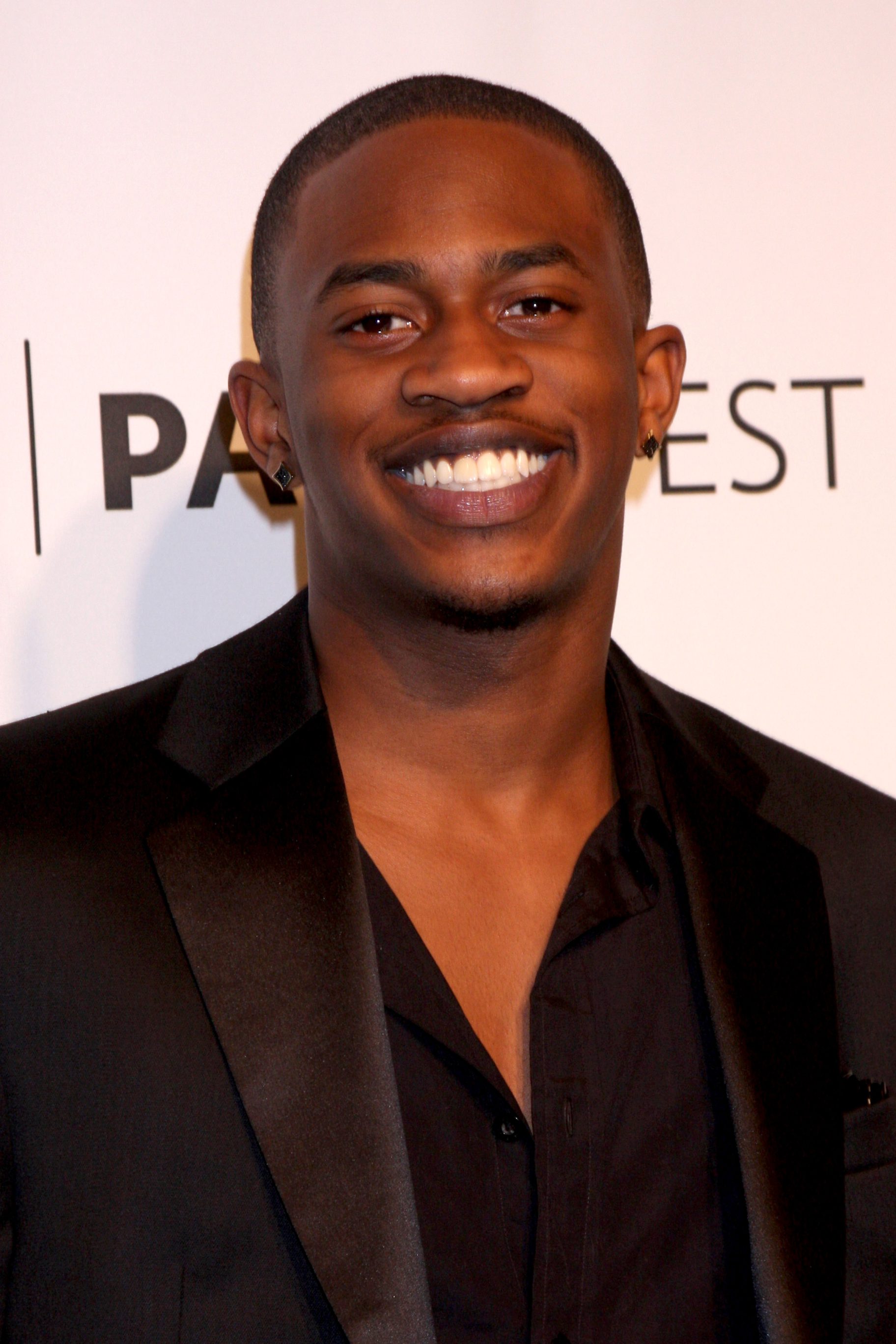 Malcolm David Kelley, a rapper, also sings and acts on stage. His most notable roles are those of Walt Lloyd on the ABC drama Lost and Michael Wilkinson on the NBC drama Revolution. The films Radio, The Polar Express, and Antwone Fisher were among several in which he also starred. Your interest may be piqued by learning more about Malcolm David Kelley.
41. Isaiah Russell-Bailey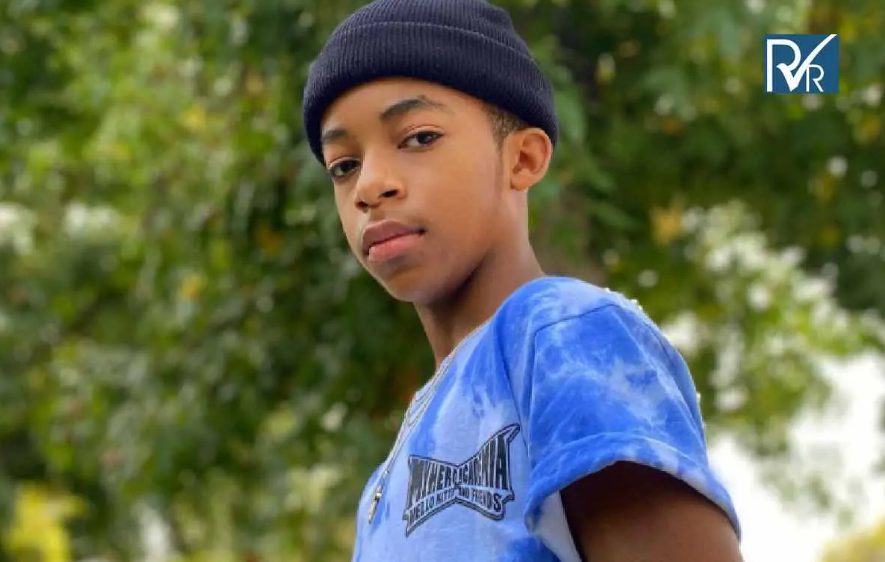 Isaiah Russell Bailey is an American model & dancer who rose to prominence as a child actor after his role as Shaka McKellan in the movie Family Reunion. The American family comedy-drama aired on July 10, 2019, on Netflix and stars such actors as Thalia Jackson and Richard Roundtree. However, he rose to prominence after his first on-screen appearance in 2018 when he guest starred in the movie Criminal Minds.
42. Danny Boyd Jr.
In the making is a young legend named Danny Boyd Jr. The young Hollywood star, which is just 11 years old, already has six notable acting credits. Three of them Stranger Things, Watchmen, and Barry Jenkins' The Underground Railroad have won awards; the fourth has Oscar-winning actress Halle Berry as a co-star. Through the development of these films, he may demonstrate his age and aesthetic development.
43. Isaiah Hill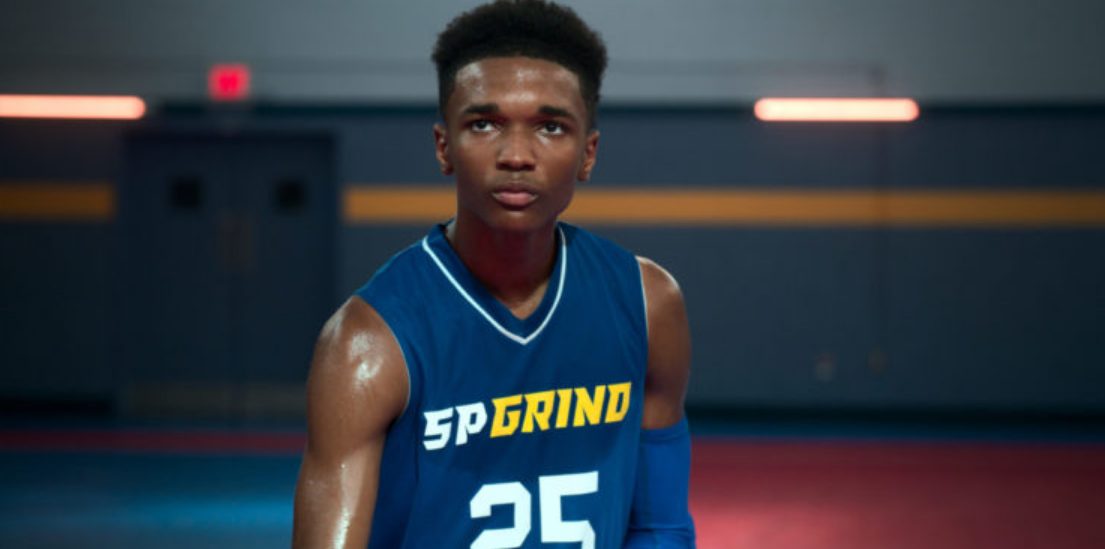 Isaiah R. Hill is positioned to take over and is not truly a newbie but is not yet a big name. In his acting debut on Apple TV+'s Swagger, playing Jace Carson, a basketball prodigy trying to leave his Baltimore neighborhood, he manages to hold his own with established Hollywood actors like O'Shea Jackson Jr. and Academy Award nominee Quvenzhané Wallis.
44. Kwesi Boakye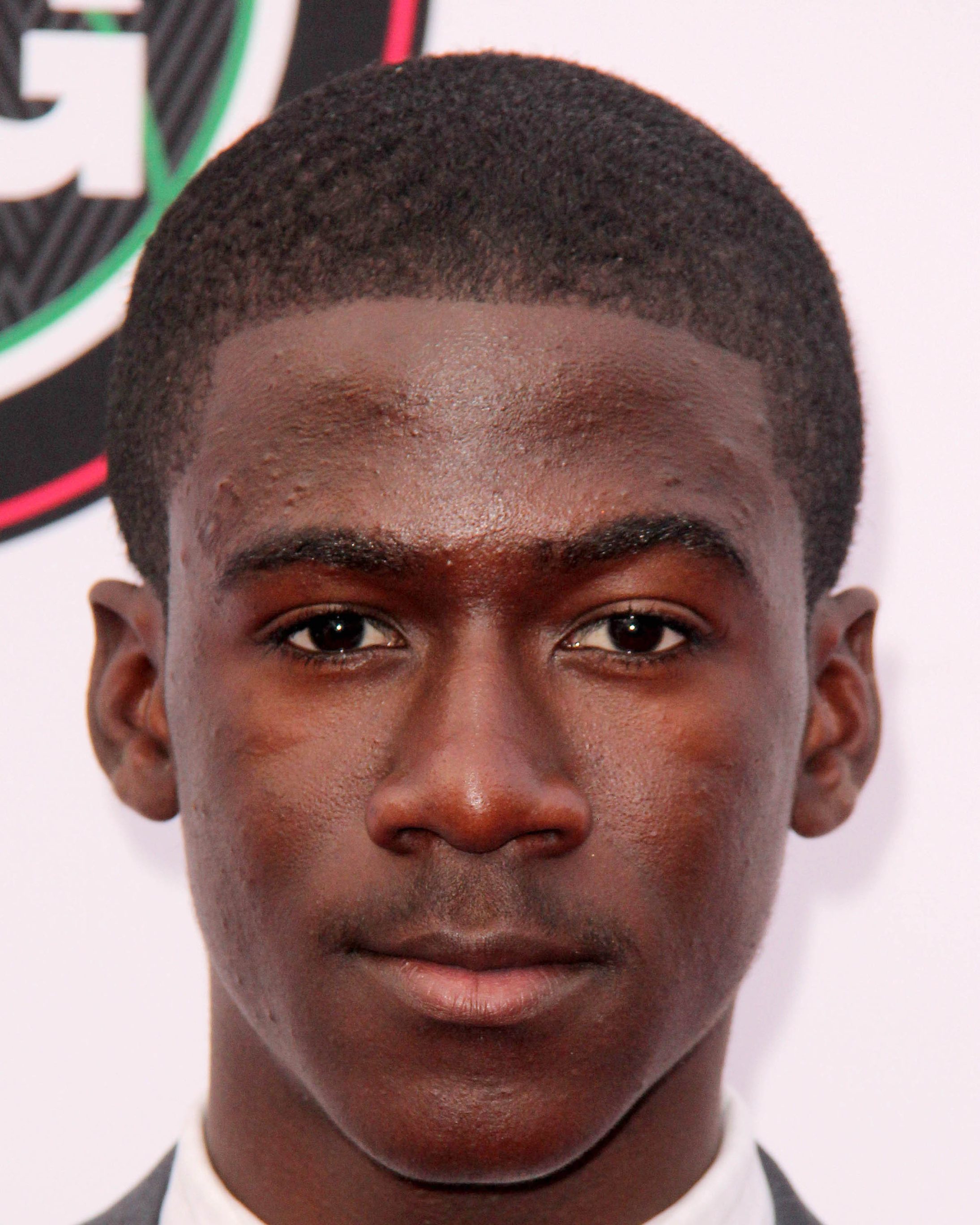 Kwesi Boakye, who was born into filmmaking royalty in Ghana, has been involved in projects since he was able to walk. Boakye is set to make his much-anticipated comeback to animation with the TV series and film based on the beloved children's character Shu and the Resistance. Consequently demonstrating that the crown doesn't move too far from the kingdom regarding this budding potential.
45. Chase Dillon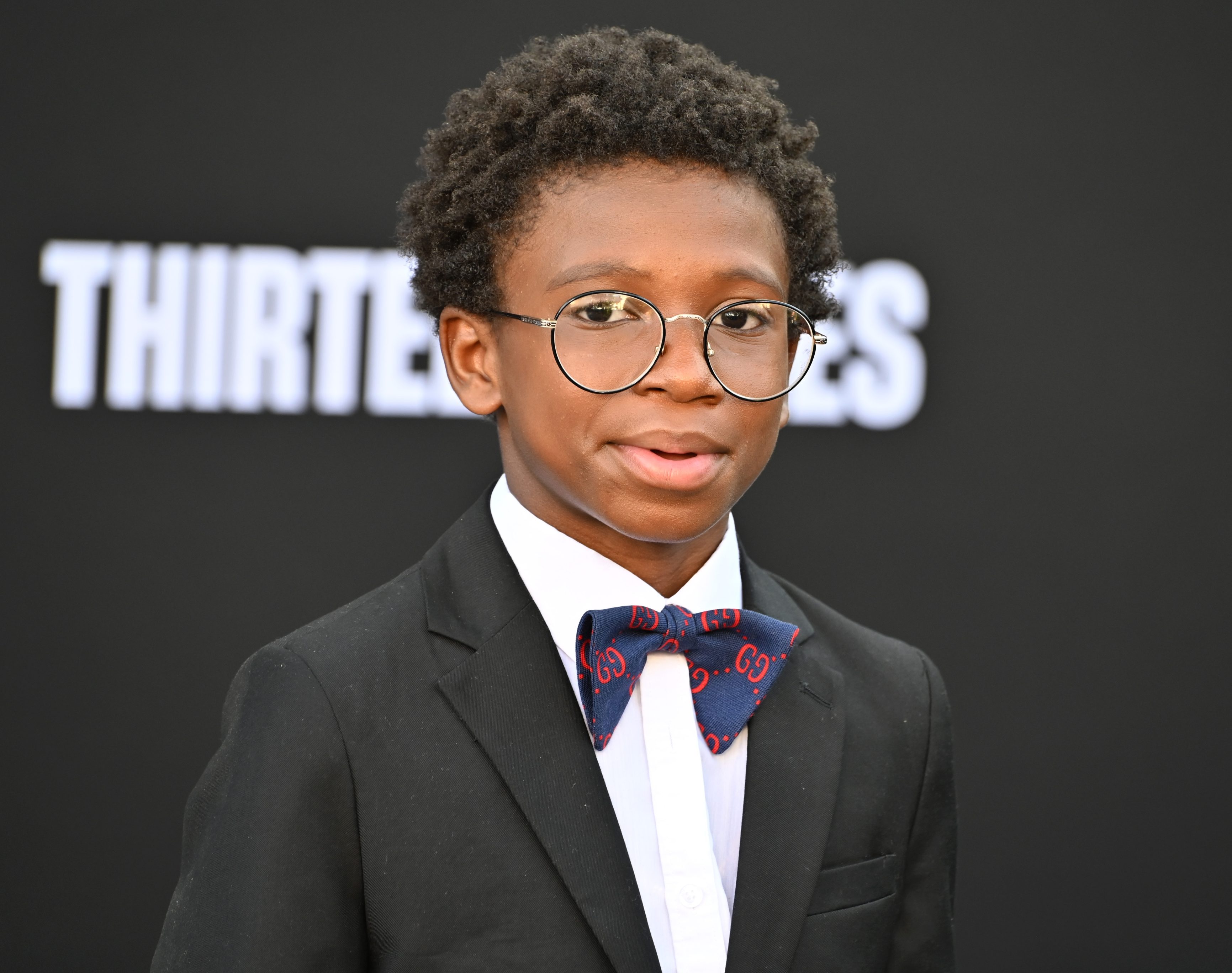 Let it be known that anyone who combines Danny Boyd Jr. with Chase Dillon in a project will provide a highly potent cinematic experience. The 11-year-old has overcome every obstacle in his way in less than three years to secure some pretty outstanding parts. His first time working with Barry Jenkins' writing for Amazon Prime's adaptation of Colson Whitehead's The Underground Railroad was praised. His comic depiction of a teenage Michael Che helped the HBO Max program be renewed for a second season.
46. Skylan Brooks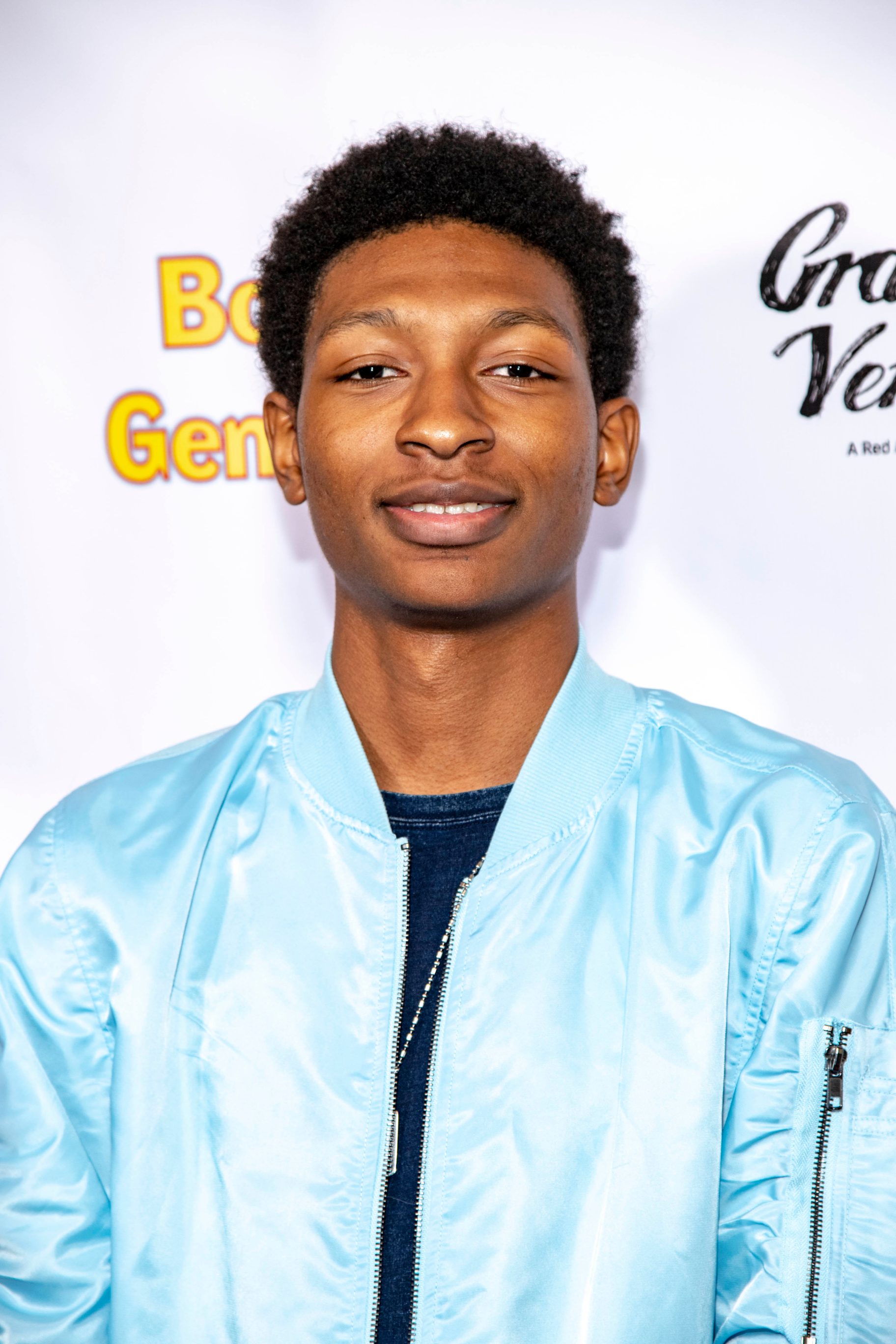 Skylan Brooks's sympathetic performance in George Tillman Jr.'s The Inevitable Defeat of Mister & Pete introduced black moviegoers to his work. In that ground-breaking movie from 2013, he made Jennifer Hudson work for every second of screen time. His roles as "Ra-Ra" in Baz Luhrmann's The Get Down and Jake Gyllenhaal's partner in the boxing thriller Southpaw will be remembered by more modern viewers.
47. Kamil McFadden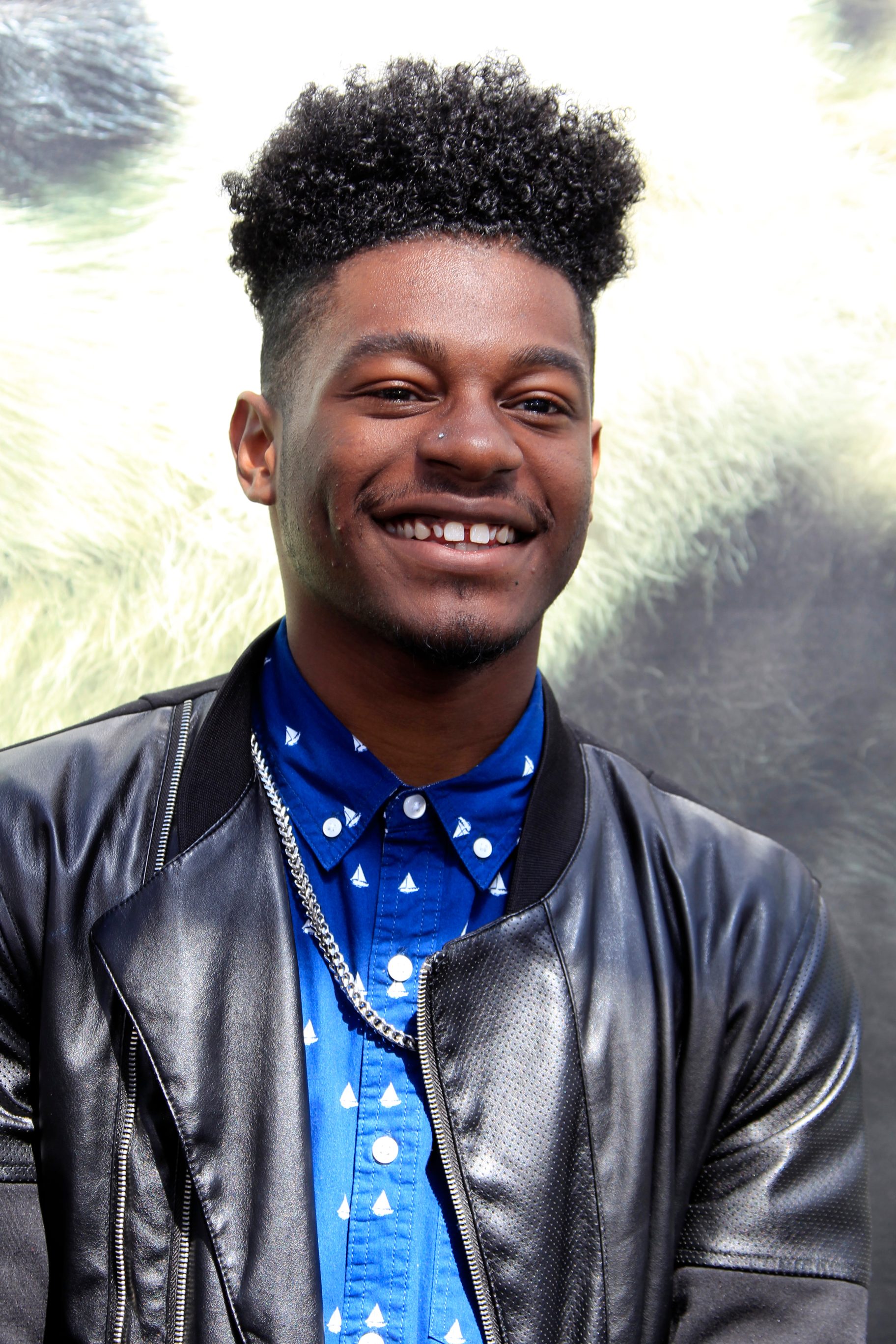 Kamil McFadden had roles in a couple of short films prior to making his feature picture debut in the television series House of Payne. He is well known for playing Ernie Cooper in K. C. Undercover. He is also a voice actor. Even in Marvel Rising: Secret Warriors, he provides the voice for the Patriot character. McFadden is also well-known for playing Miles in the film Paved New World.
48. Marcus Scribner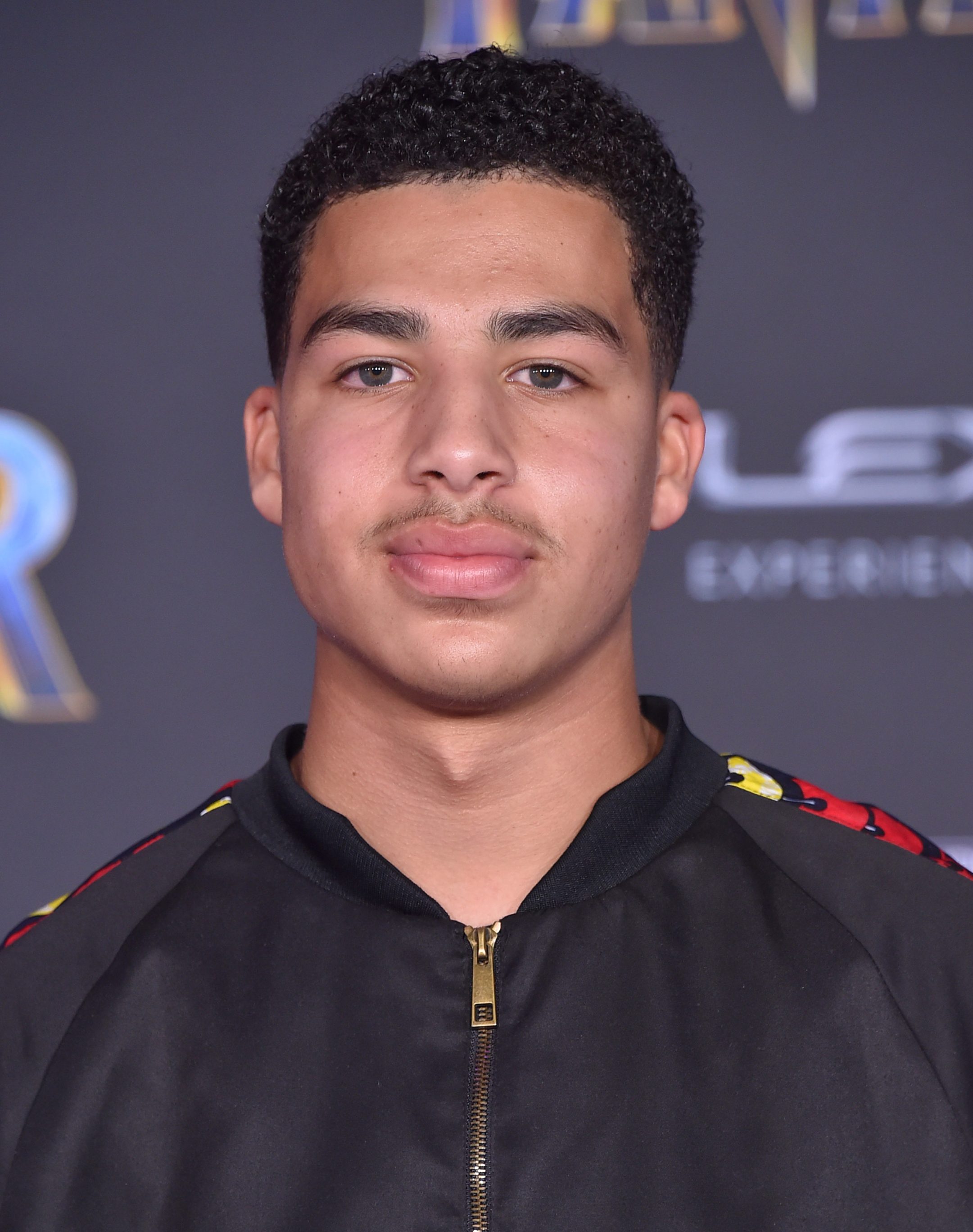 Marcus Scribner attended an elementary school where most of the children were Jewish. Scribner began studying acting at the age of 7. At that time, he was timid and had no hobbies. Outside of sports, he took an acting class and immediately fell in love with it. Scribner is known for playing Andre Johnson Jr on the ABC sitcom Black-ish and for voicing the character Bow in the critically acclaimed Netflix animated series She-Ra and The Power Princess.
49. Dusan Brown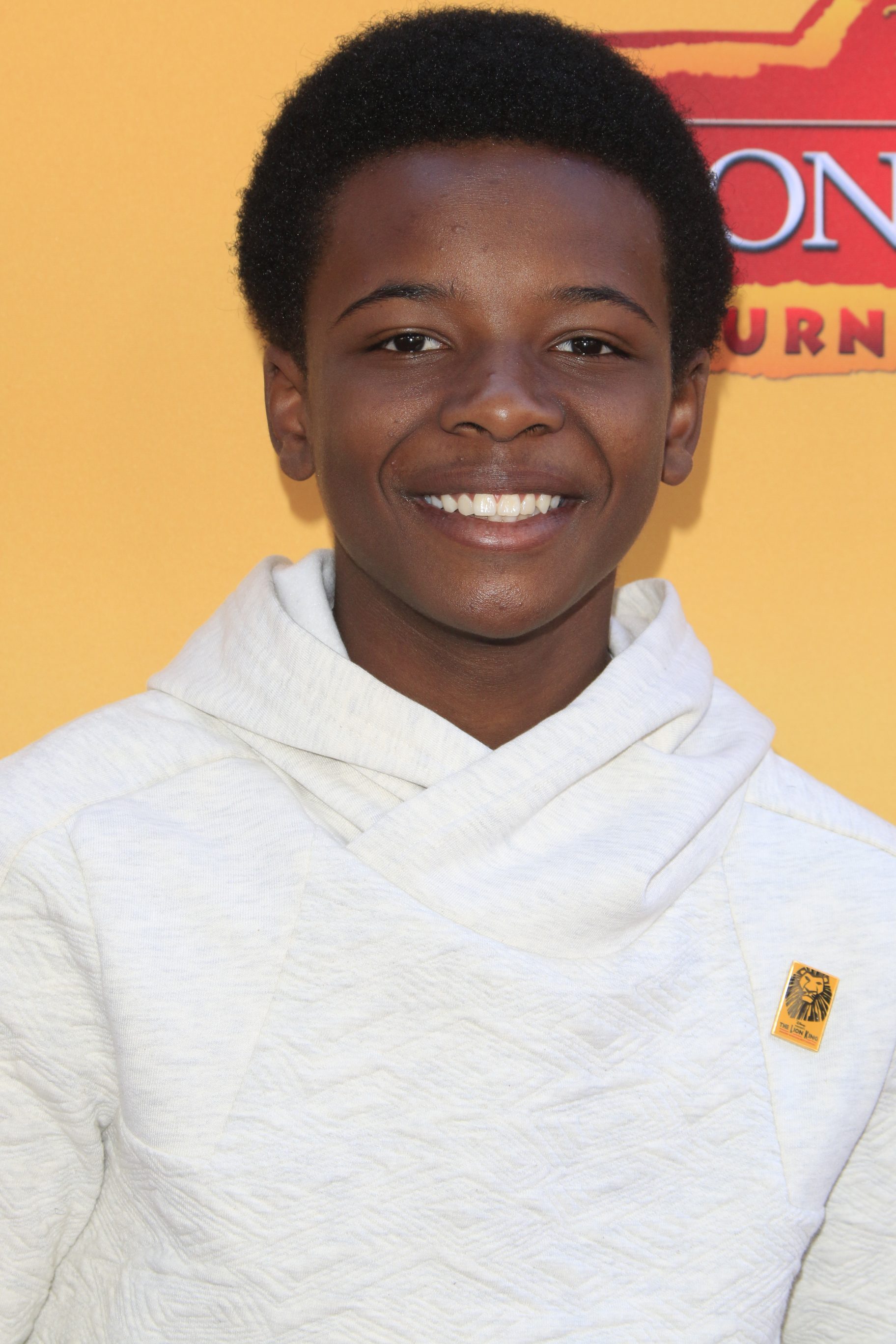 In 2008, a feature film named Desertion marked Dusan Brown's acting debut. But he made his first newspaper commercial when he was just a baby. At age 8, the young artist began making appearances in television advertisements as a child actor and had his Broadway debut in The Lion King. The actor is also well-known for playing basketball and soccer. Dusan Brown is reportedly also a skilled guitarist.
50. Coy Stewart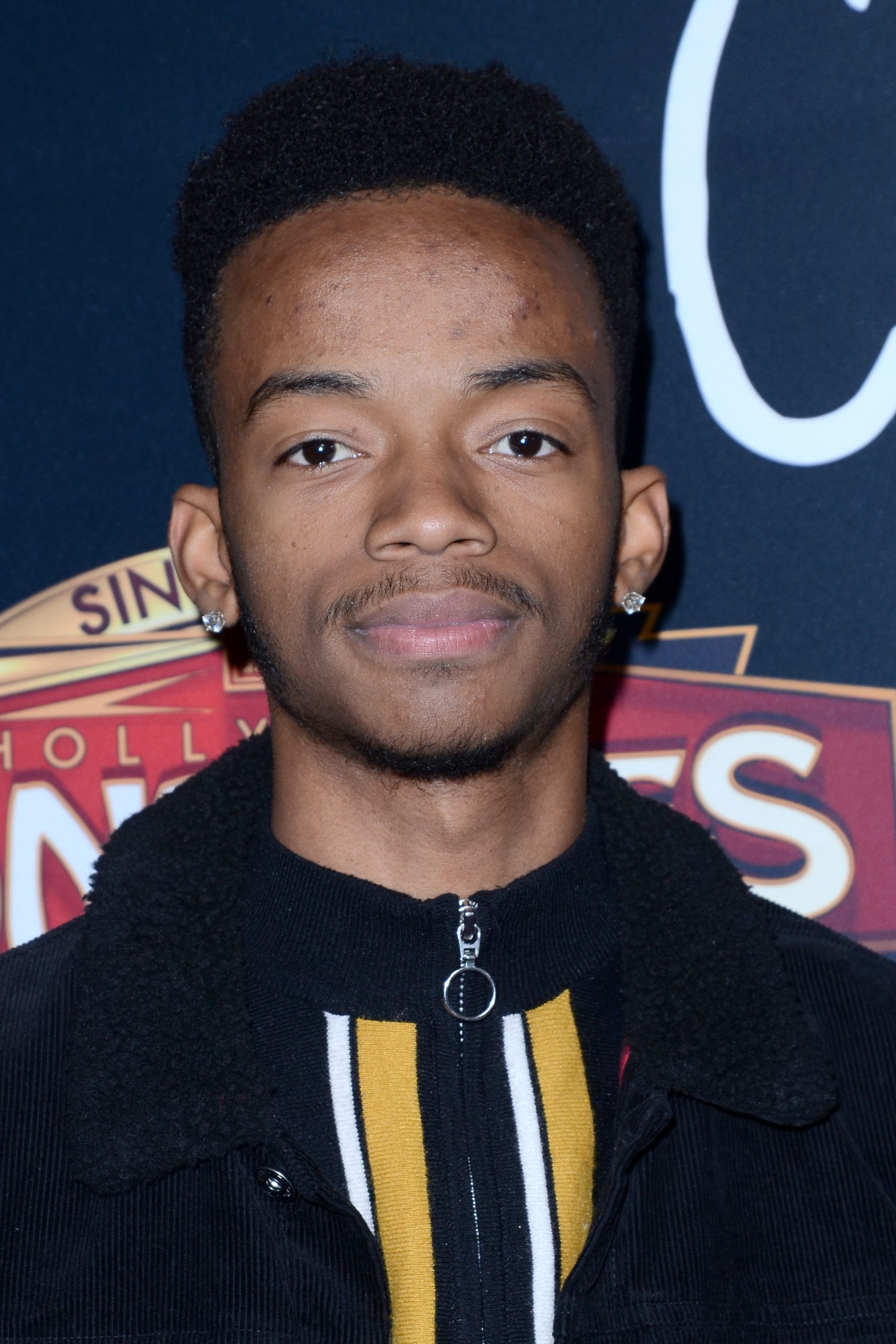 Coy Stewart is an American actor, singer, and rapper. He received significant recognition for his role as Kevin Kingston in the TBS sitcom 'Are We There Yet?'. The series treats the plots of casual family situations and stars star actors like Telma Hopkins, Essence Atkins, and Terry Crews. He is also noted for his role as Marcus in the PBS Kids Go series 'The Electronic Company'. Furthermore, he appeared in the recurring role of Lorenzo in Netflix's Mr. Iglesias since its premiere on June 21, 2019.