The income and net worth of actors in the entertainment industry are always topics of public interest. However, the net worth of actors comes not only from acting remuneration but also from revenue streams from their other artistic or business activities. Below is a list of the 50 actors with the highest net worth at the moment.
Key Takeaways
The list includes individuals from different parts of the world, including Hollywood actors, Bollywood stars, and business moguls.
Some of the most recognizable names on the list include Dwayne Johnson, Tom Cruise, Shah Rukh Khan, George Clooney, and Robert De Niro, who are all among the top 10 richest actors in the world.
The list also features entrepreneurs such as Brock Pierce, who is a blockchain technology pioneer, and Jerry Seinfeld, who is a successful comedian, actor, writer, and producer.
Many of the individuals on the list have accumulated their wealth through various ventures, such as producing films, investing in technology startups, or owning companies.
The net worth of the individuals on the list ranges from $400 million to over $1 billion, with the top-ranked individuals having accumulated vast fortunes over their careers.
Some of the actors on the list have become international stars and have worked on projects that have been successful in different parts of the world, such as Jackie Chan and Akshay Kumar.
Many of the actors on the list have also expanded their careers beyond acting and have ventured into other areas, such as producing and directing films.
The list includes actors from different generations, such as Clint Eastwood, who has been in the industry for over 60 years, and Chris Hemsworth, who is one of the younger actors on the list.
Some of the actors on the list have also used their wealth and fame to support various causes, such as environmental issues, social justice, and humanitarian efforts.
The list reflects the ever-changing landscape of the entertainment industry and the growing influence of technology and entrepreneurship in the global economy.
1. Brock Pierce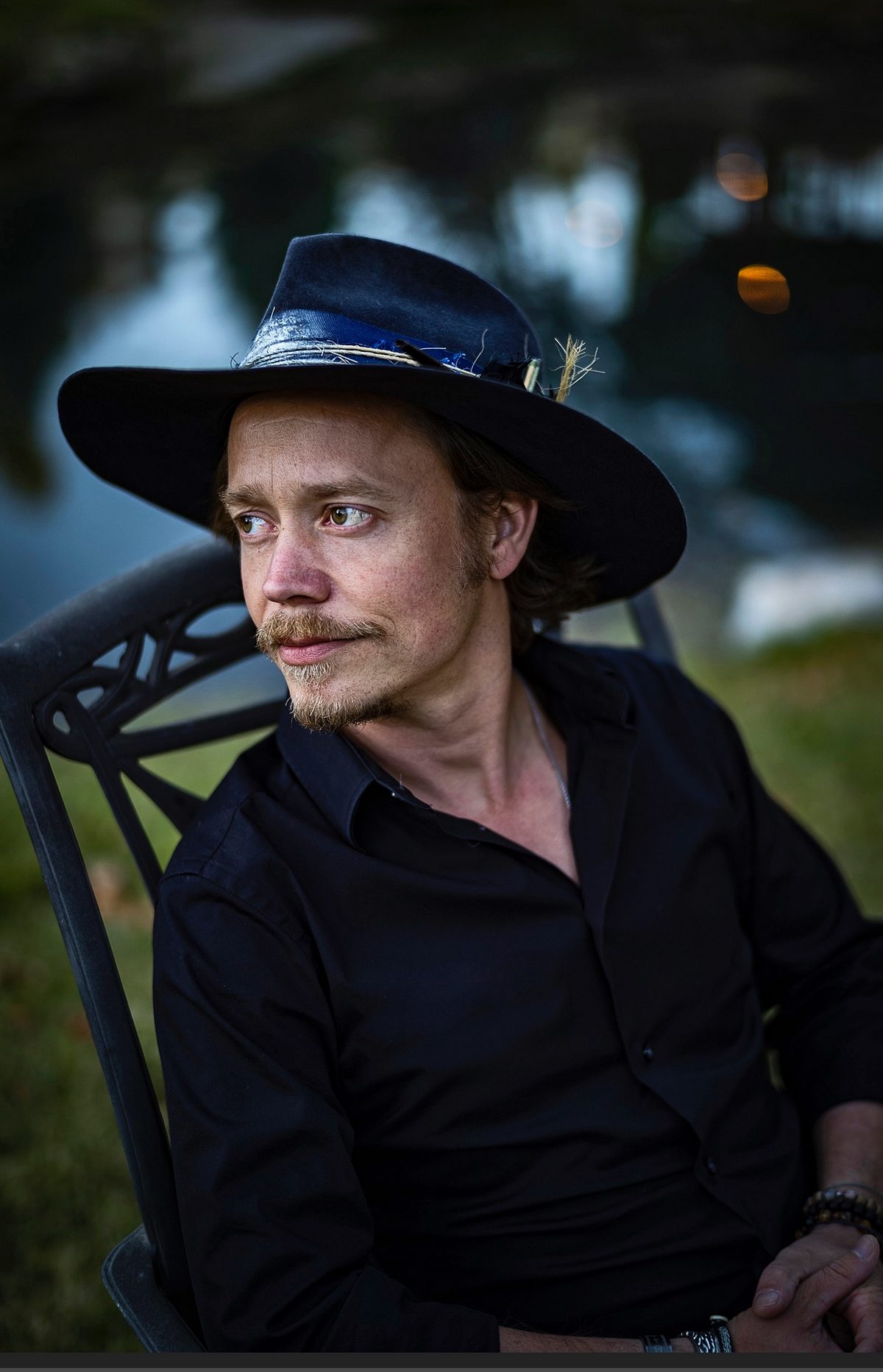 Brock Pierce is an actor born in 1981, he was a famous child actor between 1992 and 1997. He then turned out to be an entrepreneur with a net worth of $2 billion. The actor has appeared in films such as The Mighty Ducks (1992), Little Big League (1994), D2: The Mighty Ducks (1994), and First Kid (1996).
Brock Pierce bought W Hotel in Puerto Rico for $18.3 million and wants to revive it after the hotel was closed in 2017 due to damage caused by Hurricane Maria. In addition, he also owns another hotel in the name of Hacienda Tamarindo in the same area. A restaurant called Drift is also owned by Pierce.
2. Jerry Seinfeld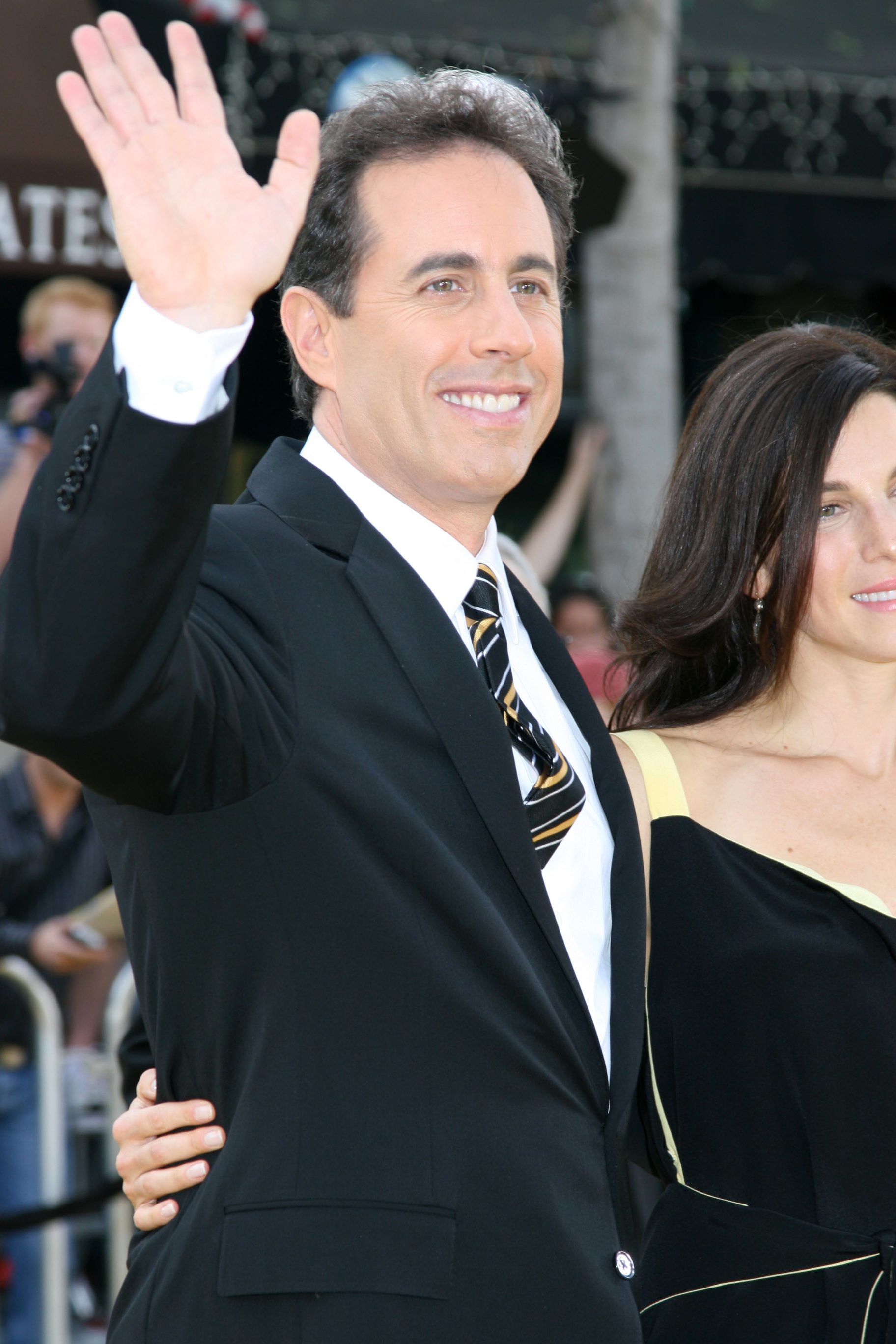 Jerry Seinfeld is a Hollywood actor, comedian, and producer. He has won numerous awards and nominations throughout his acting career, including the Golden Globe and Primetime Emmy awards. Seinfeld's net worth is currently $1 billion (as of November 2022). This makes him the richest comedian in the world.
Seinfeld is also known to be a very active philanthropist. He regularly donates to groups of charities that contribute to education, health care, children's benefits, Jewish organizations, and sponsorship of the arts. The actor's charitable foundation has given away millions of dollars through philanthropic activities conducted over the years.
3. Tyler Perry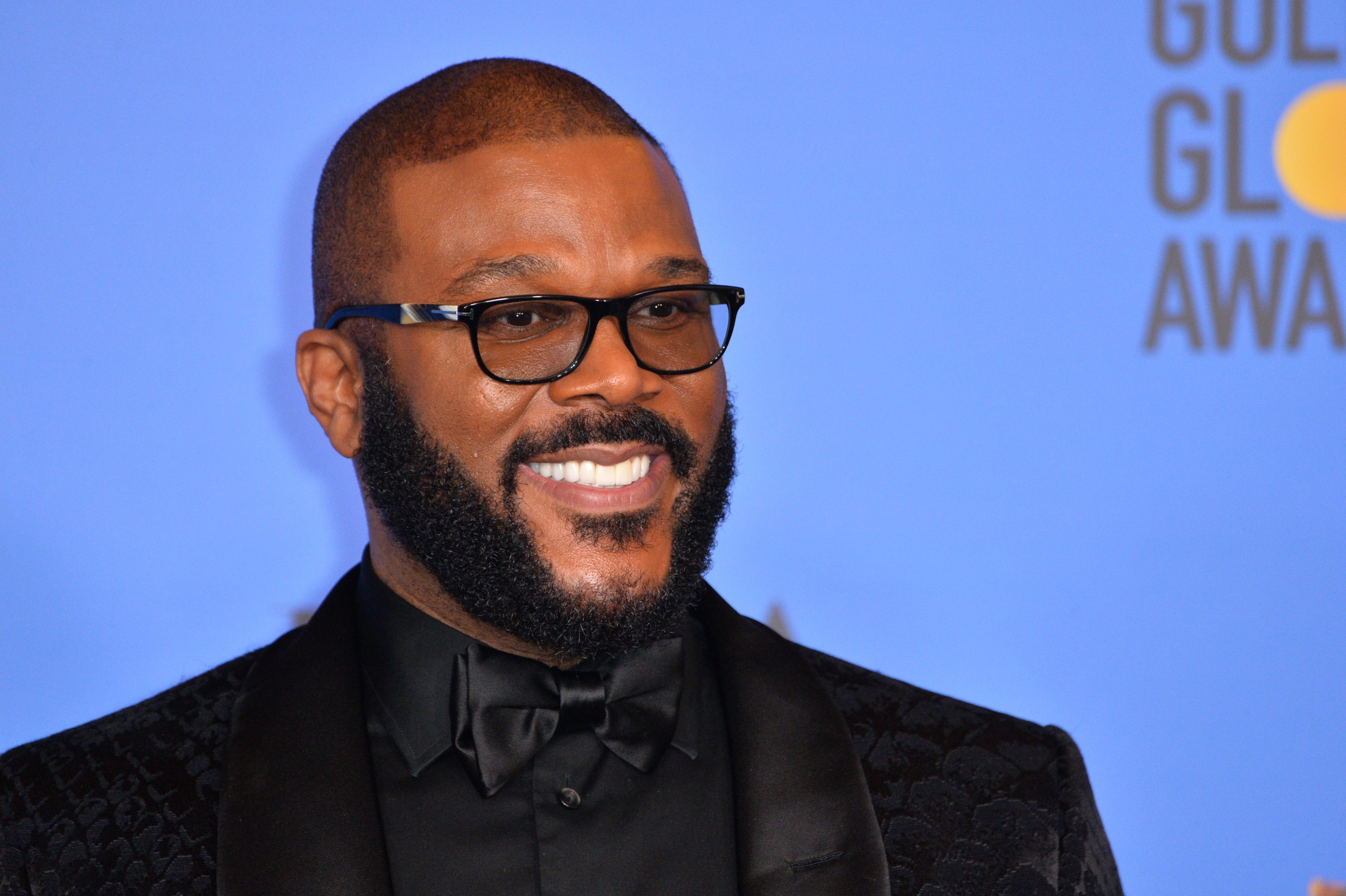 Tyler Perry is an American filmmaker and comedian, he has a net worth of $1 Billion in 2022. Perry was once Hollywood's highest-paid man, earning $130 million from 2010 to 2011. Some popular movies starring Tyler Perry: Don't Look Up (2021), Gone Girl (2014), Star Trek (2009), and Alex Cross (2012).
From 2007 to the present, Perry owns and makes a lot of profit from the real estate business. He also owns resort properties in Wyoming and the Bahamas. Tyler Perry is also a philanthropist when he sponsored 65 children from a Philadelphia day camp to visit Walt Disney World in 2009.
4. Dwayne Johnson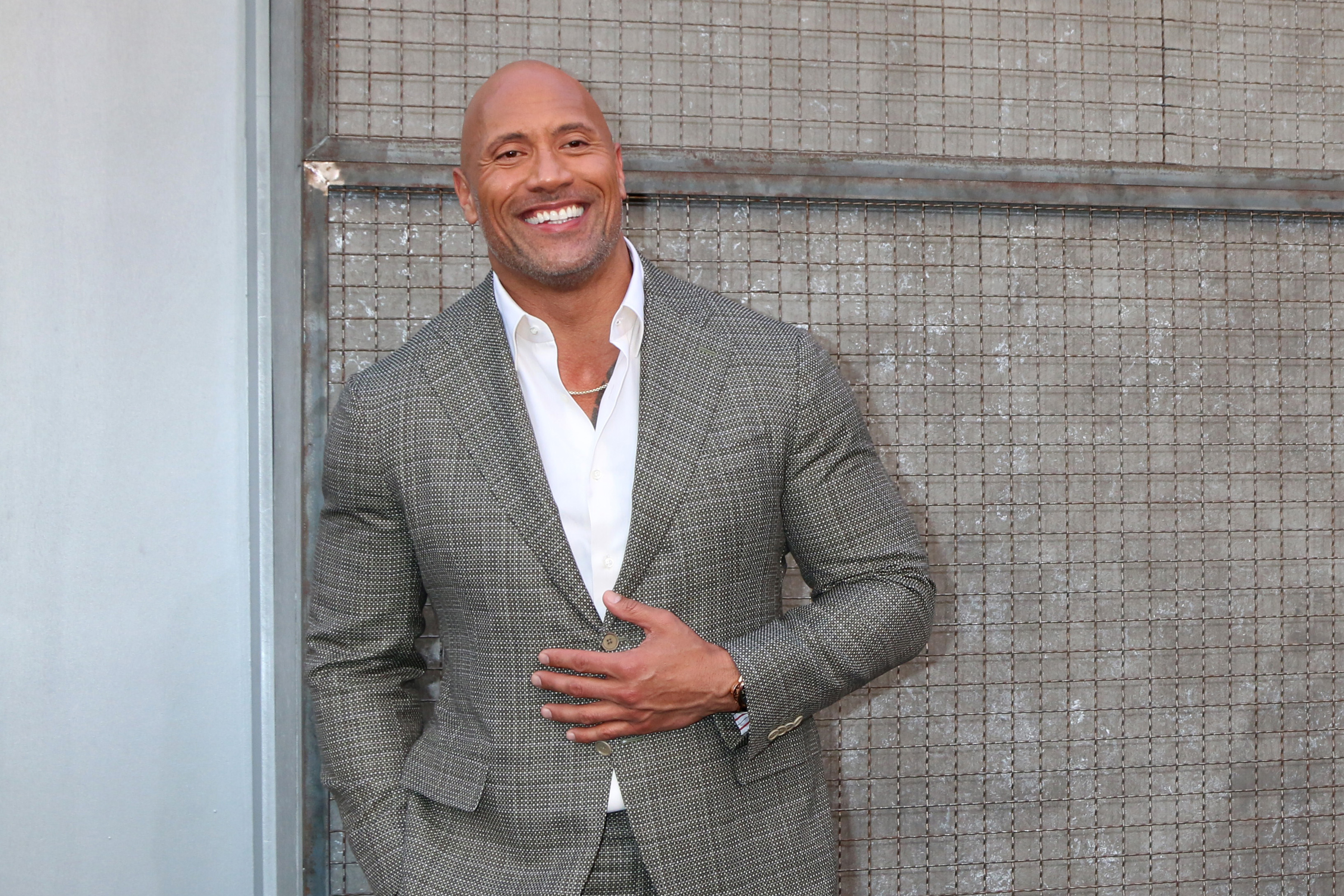 Dwayne Johnson (The Rock) is an extremely famous Hollywood actor. Thanks to appearing in so many blockbuster movies, Johnson has become one of the most bankable stars at the moment. In addition to his acting career, Johnson also owns a tequila brand called Teremana Tequila. His net worth is estimated at $820 million in 2022.
Before becoming an actor, Johnson was a soccer player and later became a professional wrestling champion. In addition, he is a producer, businessman, and philanthropist. Although most of his income comes from acting, Johnson also earns money from his own business and does brand endorsements for several brands.
5. Shah Rukh Khan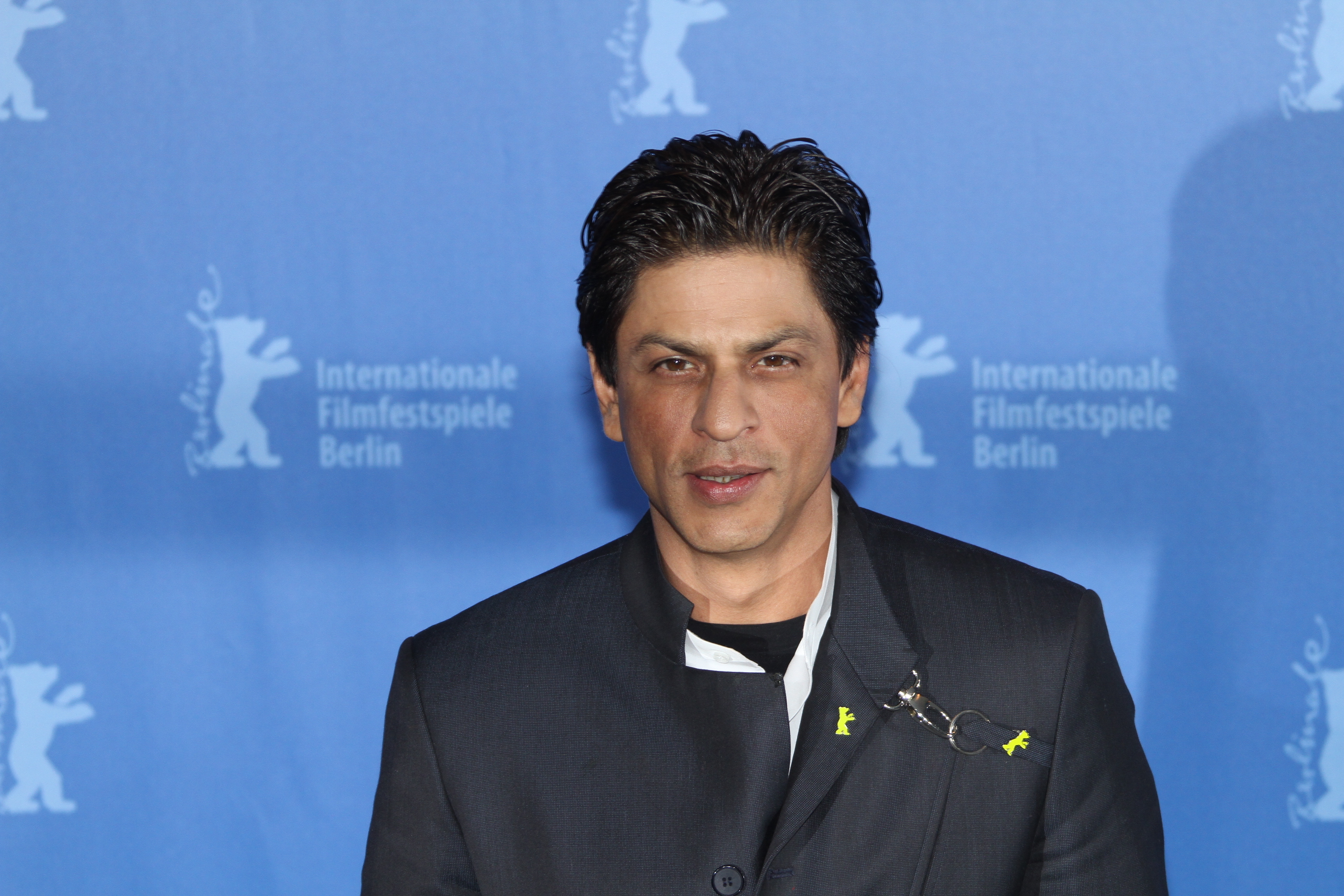 Shah Rukh Khan is a famous Indian actor and filmmaker. He is an actor who is highly familiar with Bollywood audiences, having appeared in more than 80 films. Khan has earned numerous awards during his acting career. He also has a substantial Asian fan base.
Born into a business family, from an early age Khan lived a wealthy middle-class life. He once dreamed of becoming an athlete but couldn't because of a shoulder injury. His wife, actress and designer Gauri Chhibber Khan, is also a very rich woman and owns a huge fortune. In particular, the house of this legendary Bollywood couple worth 27 million USD has attracted the attention of many people because of its luxury and luxury and huge area.
6. Tom Cruise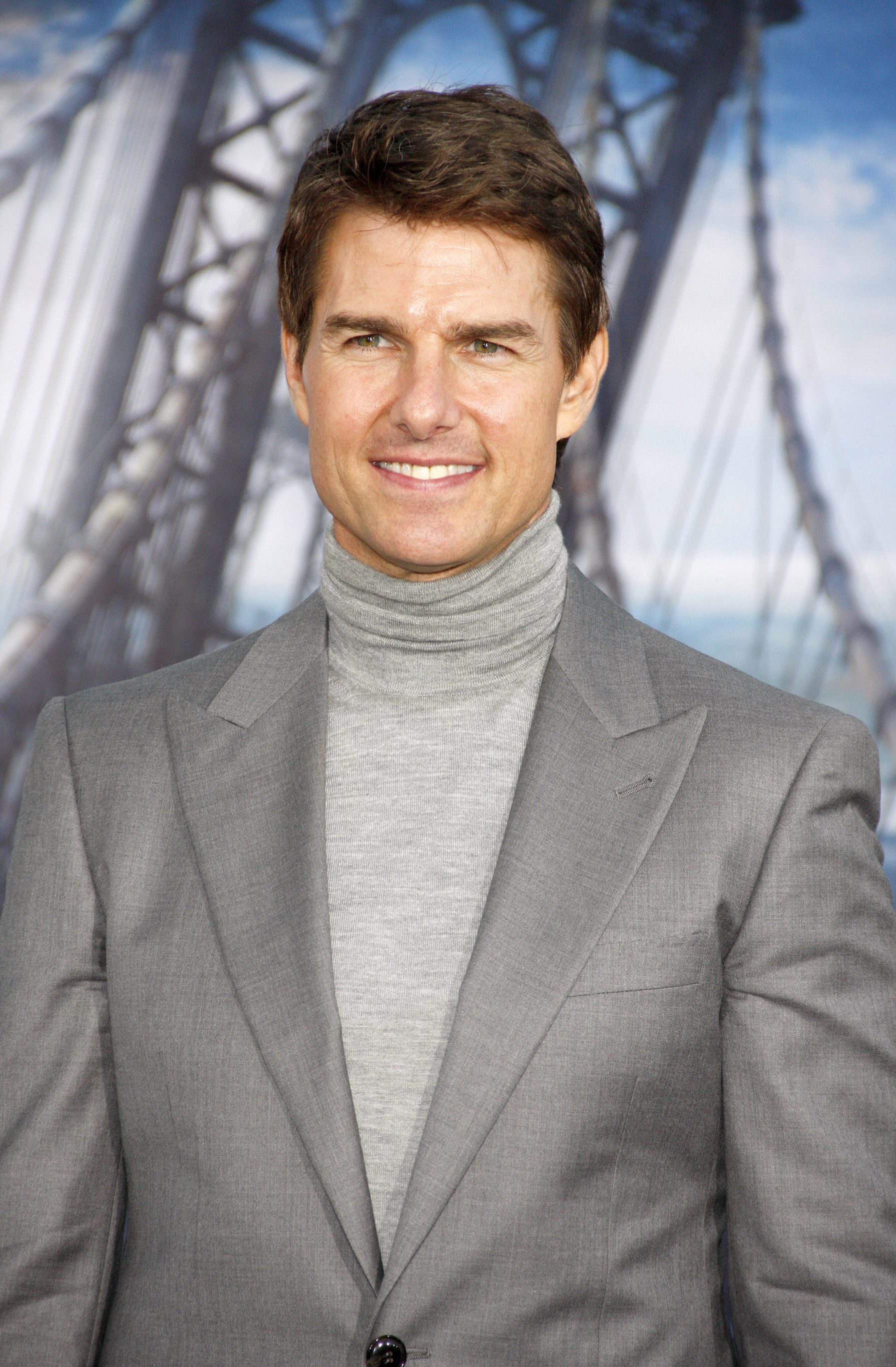 Tom Cruise has always been known as one of Hollywood's highest-paid actors. He has appeared in many famous films such as box office blockbusters Top Gun (1986), Mission: Impossible franchise, and Jack Reacher (2012),…. Cruise has won countless major awards, such as British Academy Britannia Awards, Golden Globe Awards, and Critics' Choice Movie Awards,…
Tom Cruise spends a lot of money on investments. In addition, he also spends part of his money to take classes to become a licensed pilot and owns a G450 plane that costs up to $ 38 million. Possessing a lavish lifestyle, Cruise's house in Beverly Hills was purchased by him for $30.5 million. He hires the best security guards for $50,000 a week to protect his daughter from the paparazzi.
7. Jackie Chan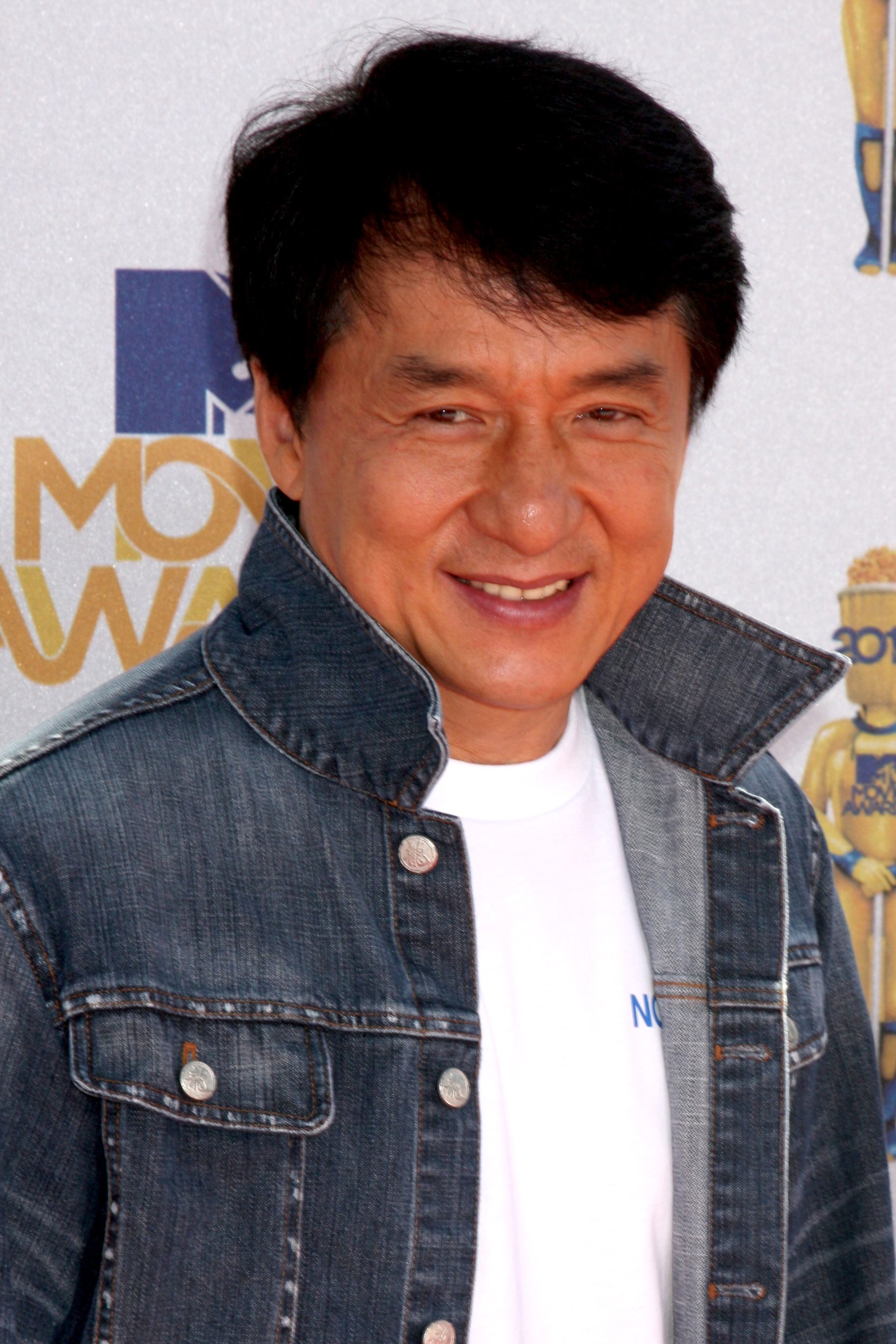 Jackie Chan is an actor, choreographer, producer, director, martial artist, and Mandopop singer. He is known for his roles in martial arts movies. Jackie Chan's most famous films are The Karate Kid (2010), The Myth (2005), Mulan (1998),…
Jackie Chan currently owns a lot of real estate in both China and the US. He recently bought a mansion in Beverly Hills for $3.3 million. In addition, Chan also has a huge collection of cars such as Mitsubishi, Subaru Impreza, Bentley Mulsanne, Lamborghini Aventador, and many other brands.
8. George Clooney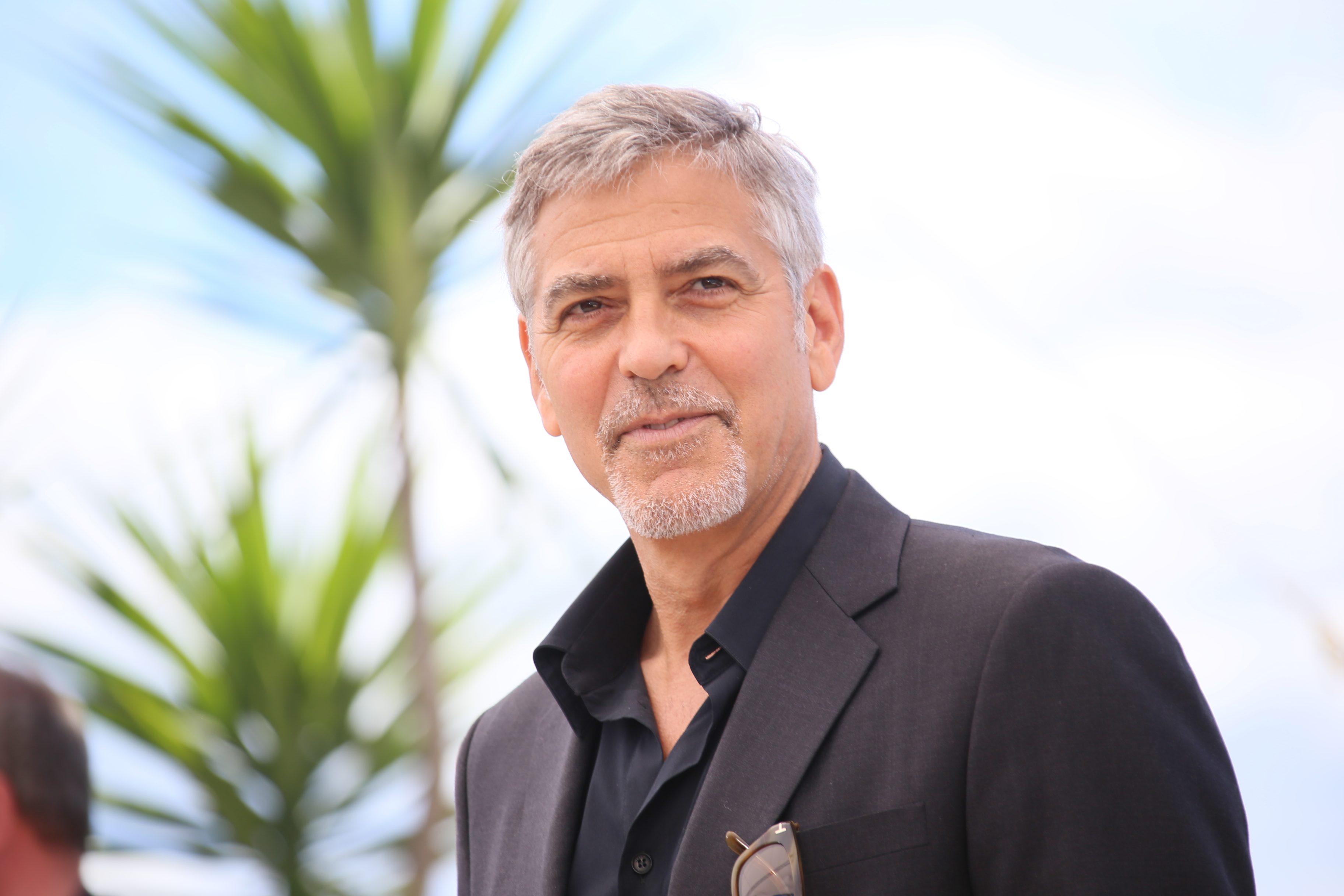 George Clooney is a rare actor when he is one of only three people to have been nominated for an Oscar in six different categories. With more than 40 years of experience, Clooney has become one of Hollywood's A-listers. He is the owner of four Golden Globe Awards and two Academy Awards for acting and production.
The biggest commercial blockbuster of Clooney's career was Ocean's Eleven (2001). In addition, he has also directed many film projects, such as Good Night, and Good Luck (2005), Leatherheads (2008), The Ides of March (2011),…
9. Robert De Niro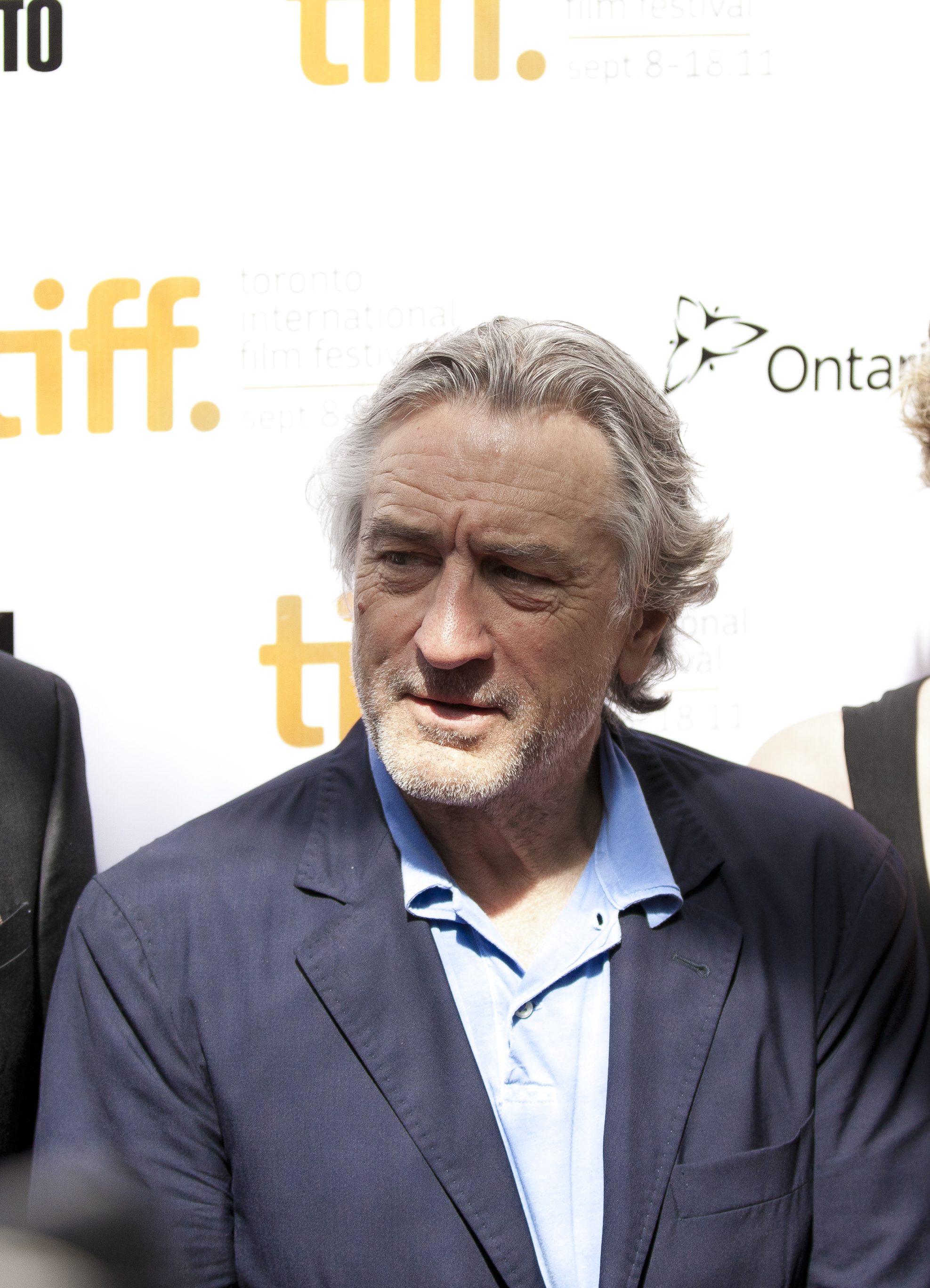 Robert De Niro is one of the veterans and famous actors in the movie world. Starting to become famous in the 1970s, he has become a great tree of the world cinema village with lifetime roles. Robert De Niro is famous as one of the actors who sacrificed the most for the role. Many of the films he acted in have become classics in cinema history.
As of the end of 2022, De Niro's net worth is around $500 million. Most of his income is from acting work. During his career, he has done many different genres of movies such as action, romance, horror, and comedy.
10. Adam Sandler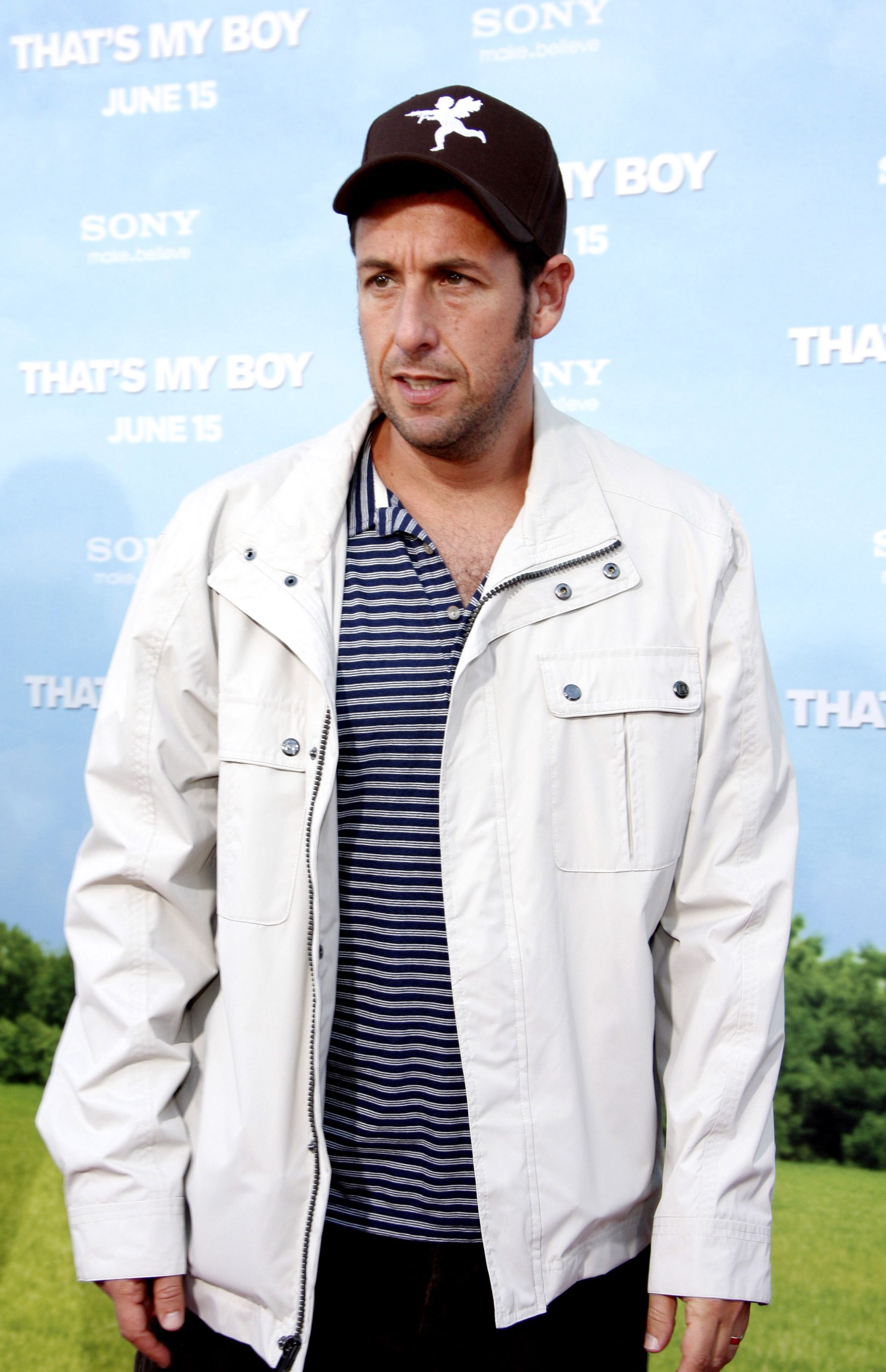 Adam Sandler is a multi-talented artist. He is both talented in acting, an entrepreneur, a film producer, and a music composer. Sandler has different fan groups in each career field, so his name is covered everywhere. Thanks to his talent, Adam Sandler has become one of the highest-paid people in Hollywood. His net worth currently is $480 Million.
Unlike other wealthy actors, Sandler owns very few houses and only three cars. He owns houses in Malibu, Florida, La Quinta,… The three cars he owns are all Cadillac brands, they are Cadillac Escalade Hybrid, Cadillac CTS and Cadillac DTS.
11. Arnold Schwarzenegger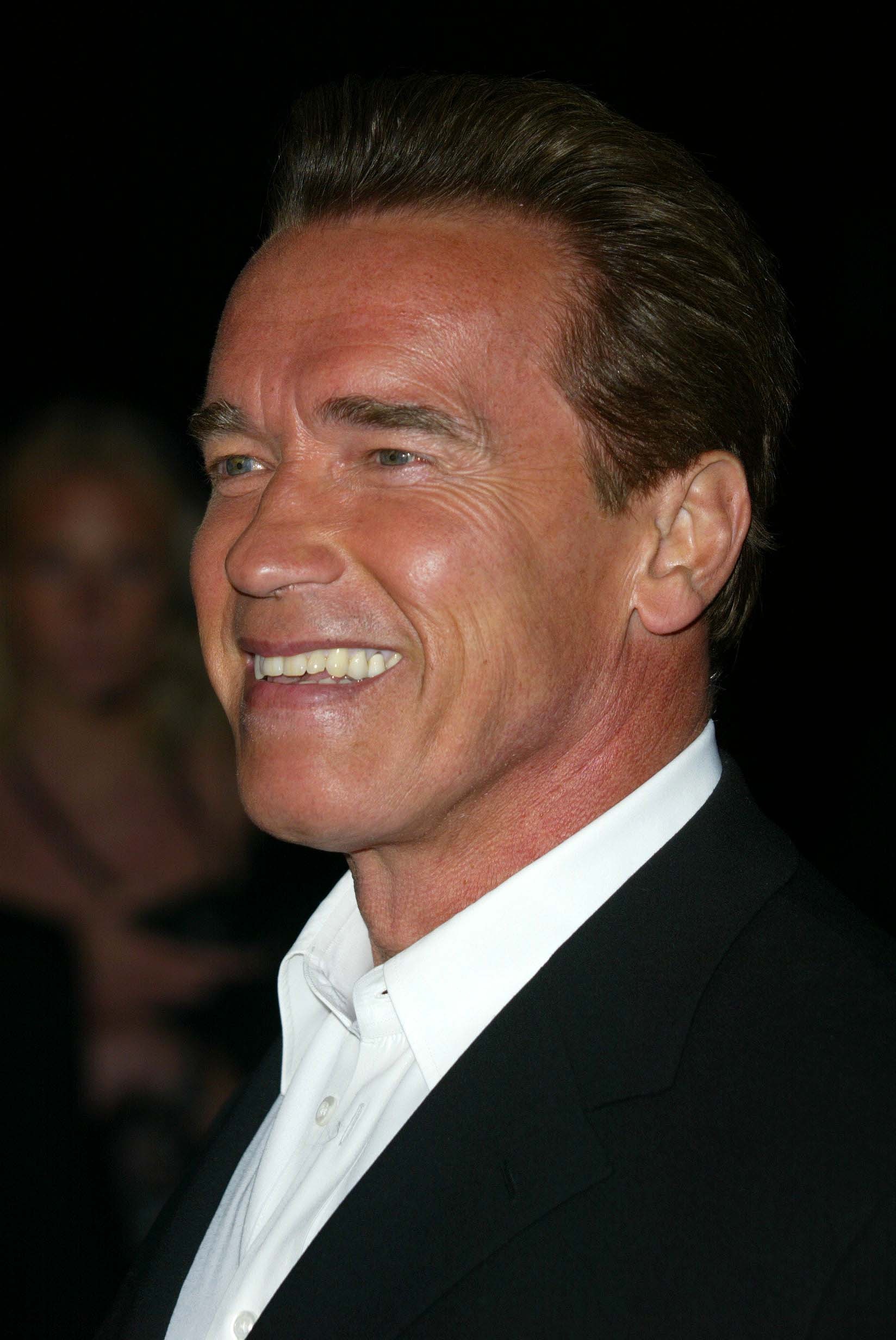 Arnold Schwarzenegger is known as the legendary muscle star of Hollywood. The actor's name is associated with his role in the Terminator series and many successful action works such as Commando, The Running Man, Predator, Red Heat, and Total Recall,… Schwarzenegger is the father of actor and actor Patrick Schwarzenegger and father-in-law of actor Chris Pratt.
As a person who always pushes his limits, Schwarzenegger is always looking for ways to improve himself and dares to take on any challenge. As a result, he became a talented actor and one of the richest bodybuilders in the world with a net worth of $450 million.
12. Kevin Hart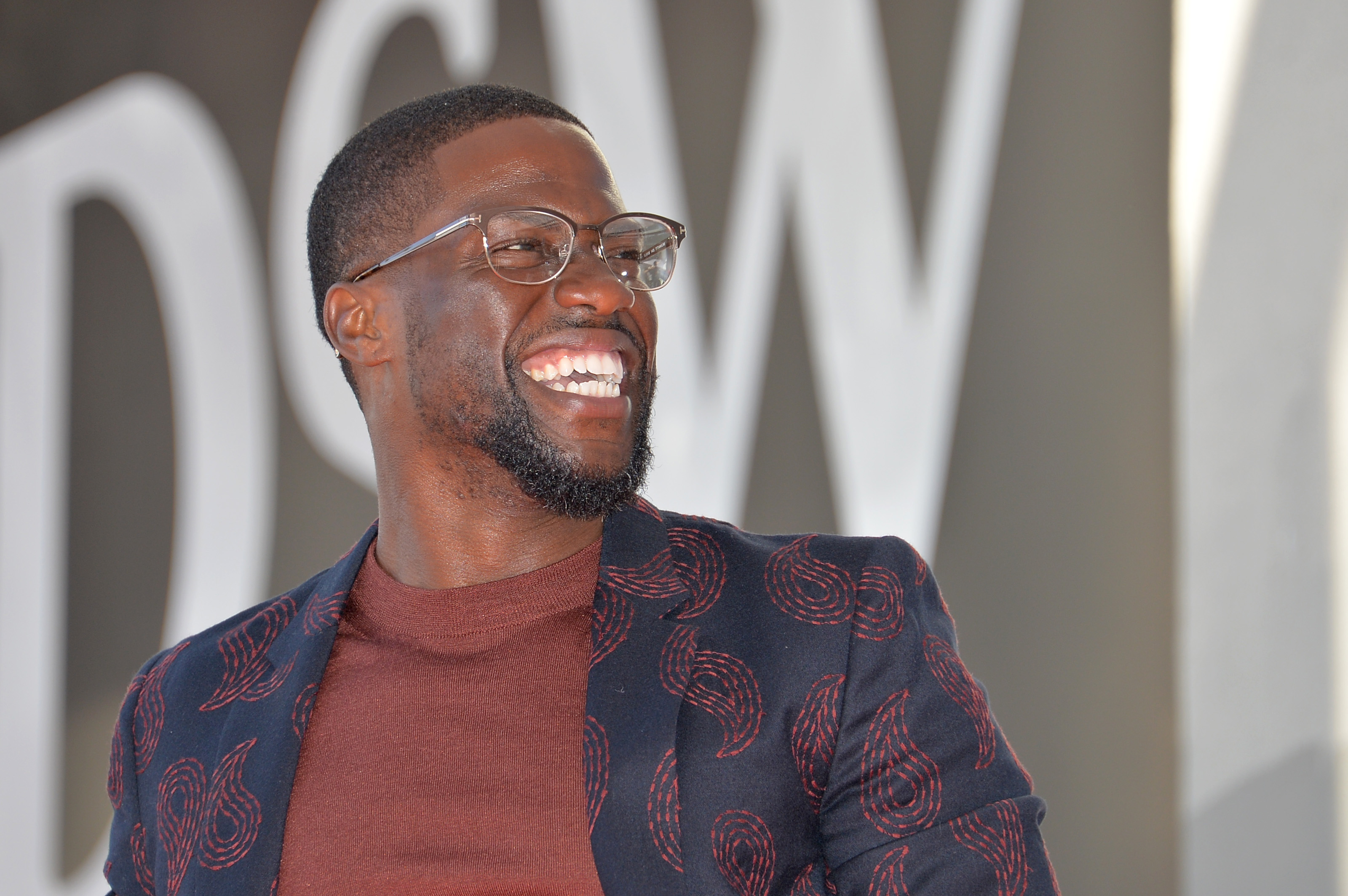 Kevin Hart is always one of the highest-paid comedians in the world. He has appeared in notable films such as Central Intelligence, Ride Along 2, and Secret Life Of Pets. In addition to acting and touring, Hart also participates in commercials for famous brands Hyundai, Foot Locker, and H&M.
Kevin Hart is an avid car collector. He ordered a 1970 Plymouth Barracuda for his 40th birthday for $800,000 and a Ferrari 488 for $300,000. The houses that he owns are also very luxurious and luxurious. In addition to his house and car, he also has a collection of a total of 16 luxury watches.
13. Mel Gibson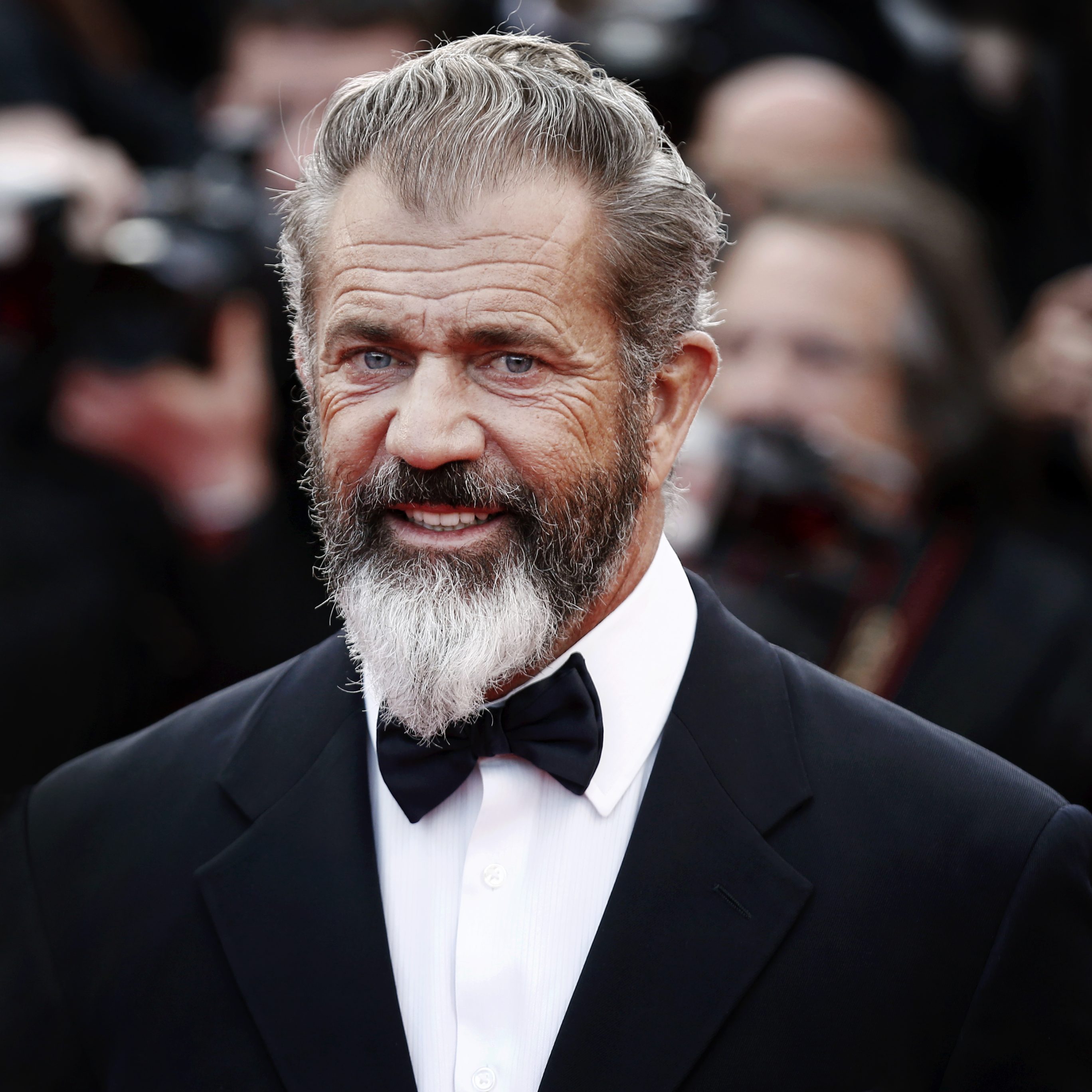 The 1980s and 1990s were Mel Gibson's heyday as an actor. The actor, born in 1956, is considered the most representative of the "New Wave from Australia" movement. Mel Gibson starred in blockbuster action movies at the box office, like the Mad Max series and Lethal Weapon,…
Gibson is always among the stars who give to charity the most. He once donated $10 million to children's hospitals and $7 million to an organization operating in the family field. In addition, he also supports many other charities. Whether as an actor, director, or philanthropist, this man excels in every field in which he is involved.
14. Amitabh Bachchan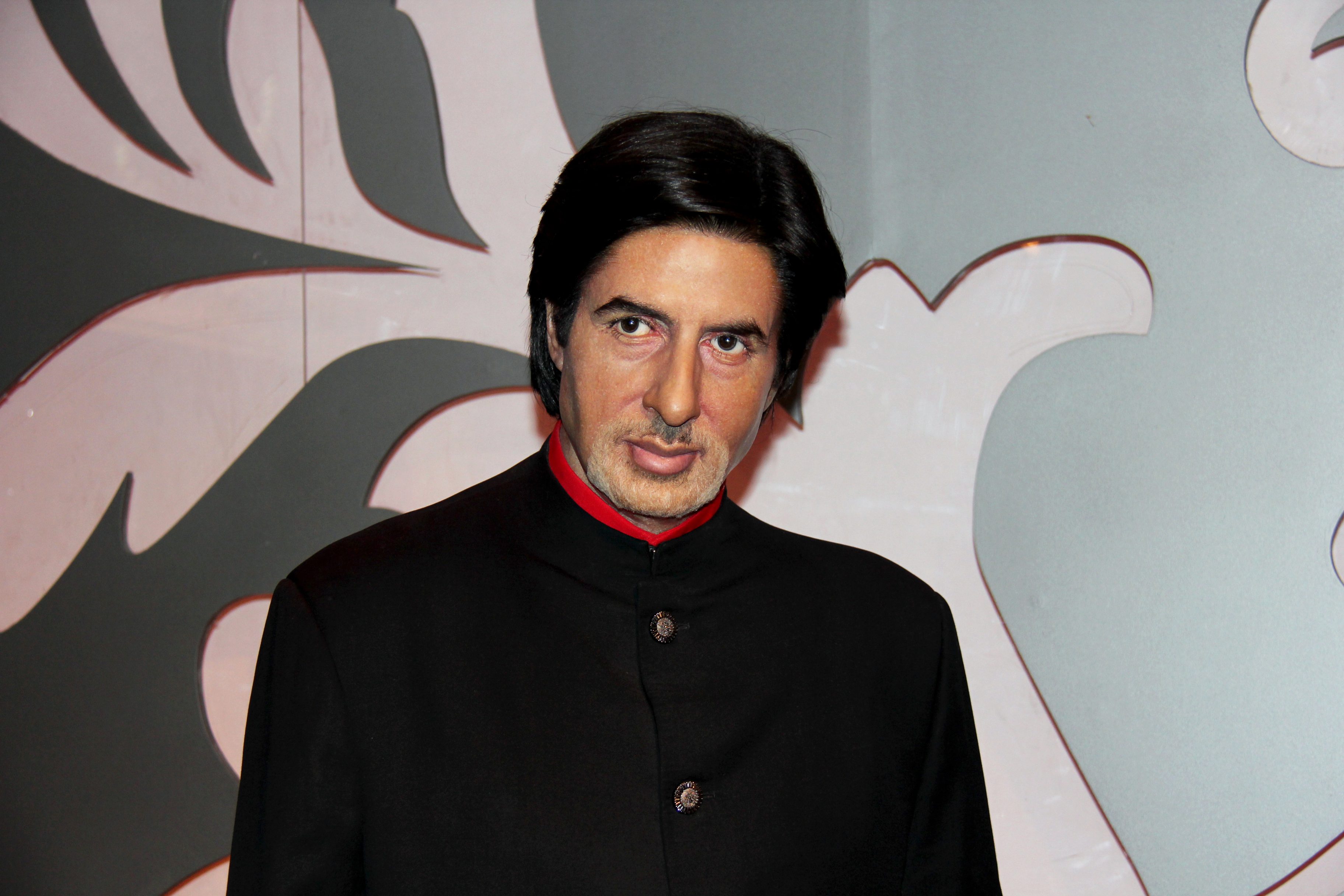 Amitabh Bachchan was once voted the most famous actor in Bollywood. He has acted in more than 100 films and has held the title of "Bollywood superstar" for more than 30 years. In addition to his acting career, Bachchan was also involved in politics but gave it up. However, he continues to shine as an actor.
Amitabh Bachchan currently owns a total of five houses, including an ancestral house in Allahabad (Uttar Pradesh) and four other houses named Jalsa, Janak, Prateeksha, and Vatsa respectively. Bachchan also enjoys using luxury brands such as Gucci, Lancome, Makari, and Mene & Moy.
15. Sylvester Stallone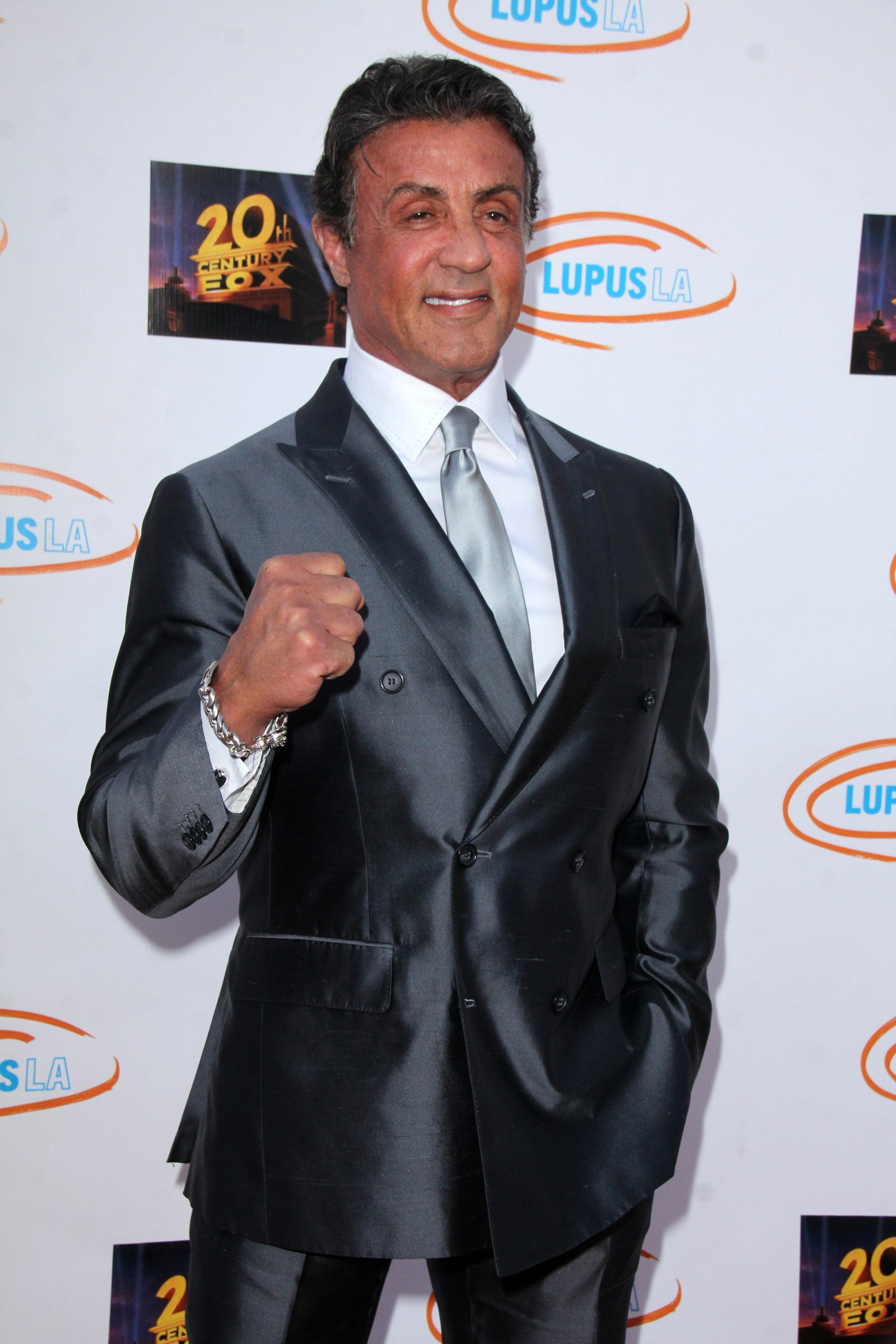 Sylvester Stallone is an American action movie superstar. Over the past five decades, Stallone has made a mark with three prominent and long-running Hollywood film franchises: Rocky, Rambo, and The Expendables.
Many works bear Stallone's name. It is estimated that the total revenue of the films he starred in is nearly 4 billion USD, putting his name on the ranks of the most expensive superstars in the movie capital.
16. Larry David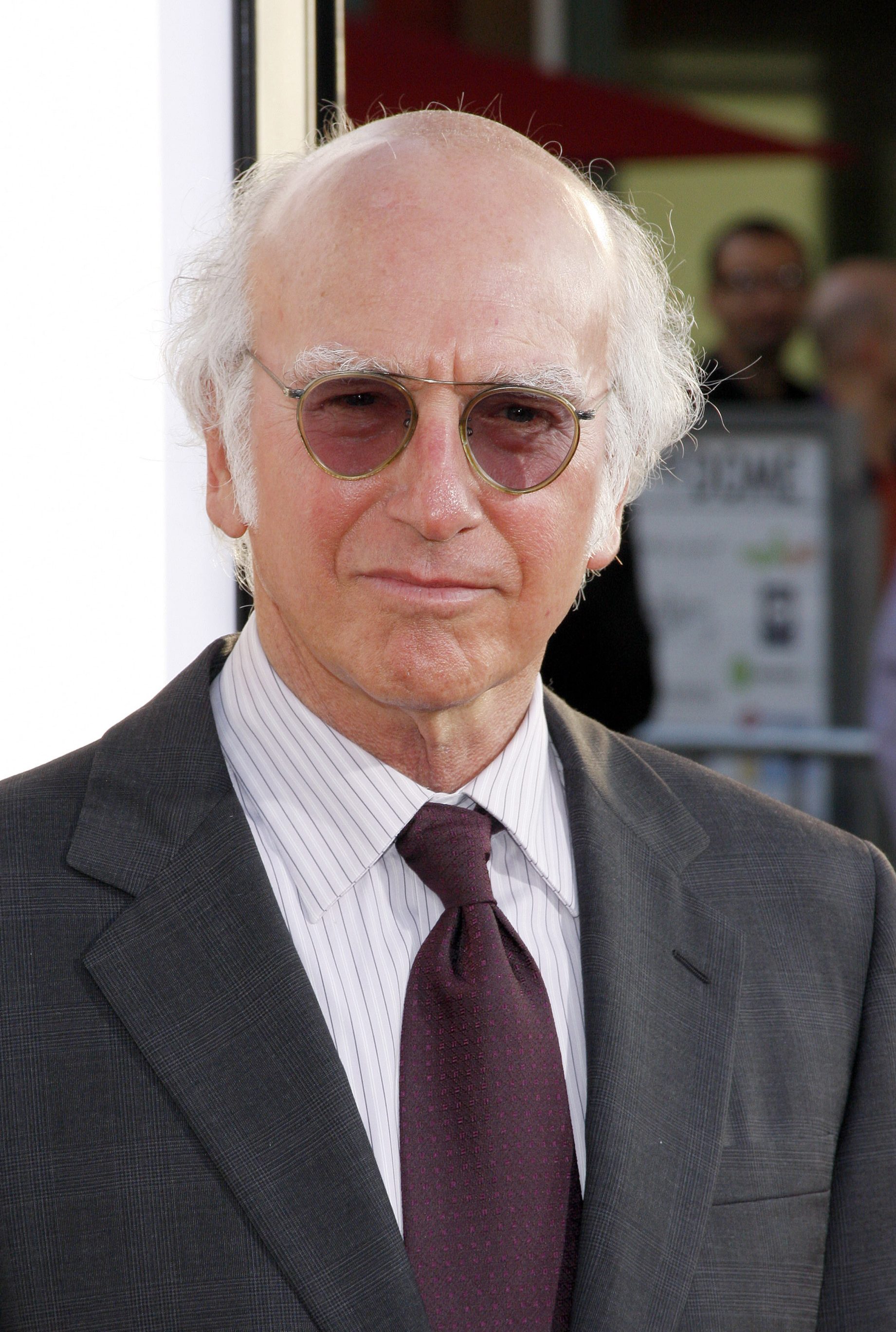 Larry David is a famous actor, writer, and television producer. He won a Primetime Emmy Award in 1993 for Seinfeld in the comedy genre. David has acted in television comedy, written and starred in ABC's Fridays, as well as written briefly for Saturday Night Live.
Larry David was the executive producer and the co-creator of the successful sitcom 'Seinfeld,' this sitcom has generated over $3 billion in the last two decades. Currently, he owns a fortune of 400 million dollars. This makes him one of the wealthiest producers, actors, and comedians in the world.
17. Jack Nicholson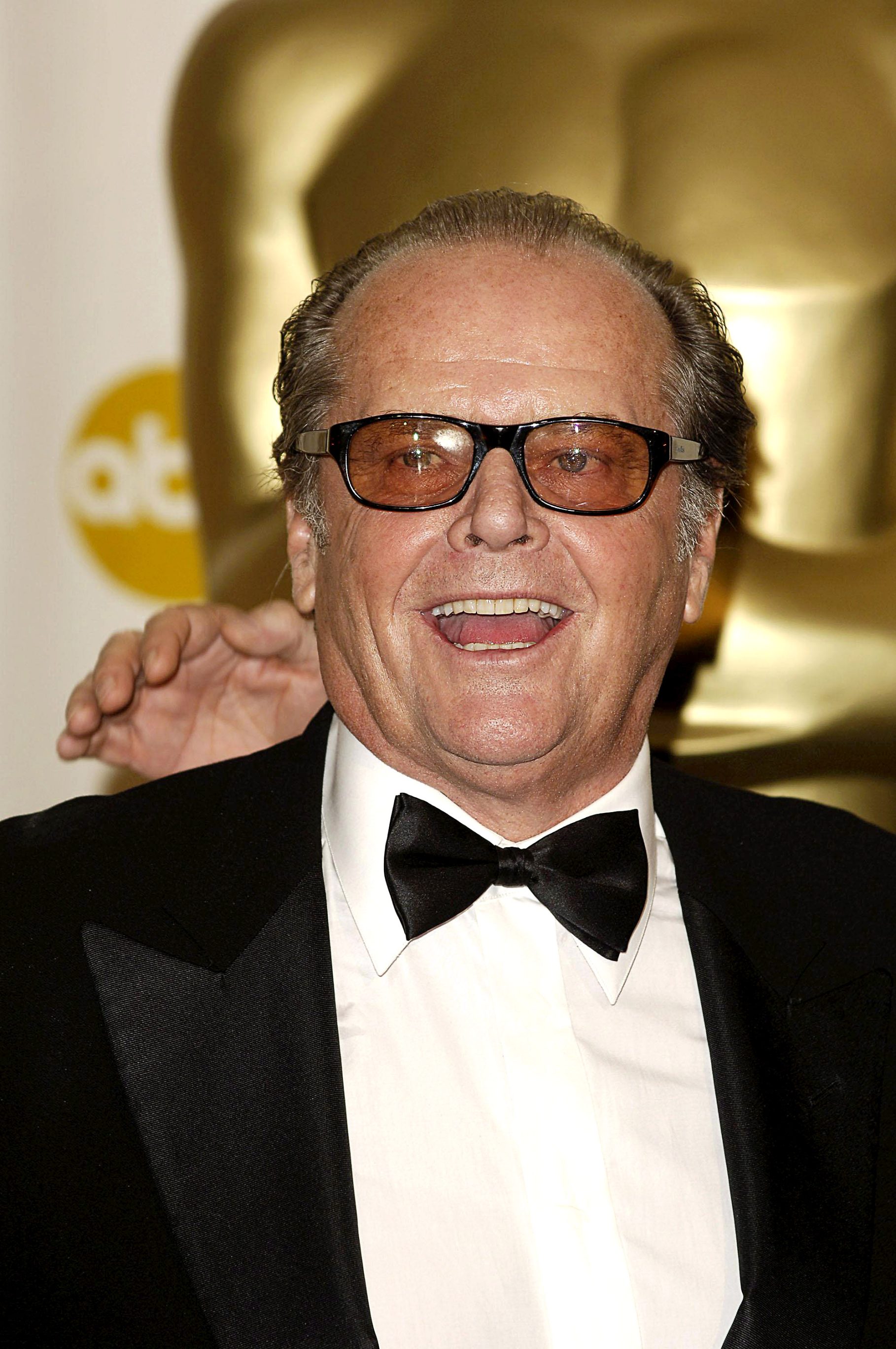 Jack Nicholson is considered one of the best actors in the world when he received 12 Oscar nominations, including three wins and seven Golden Globe wins. He is an actor that can be considered the most unique in Hollywood.
After 50 years in Hollywood, the legendary actor Jack Nicholson finally decided to retire at 76. Currently, the legendary Hollywood star owns a fortune of up to $ 400 million and becomes one of the richest Oscar-winning stars.
18. Tom Hanks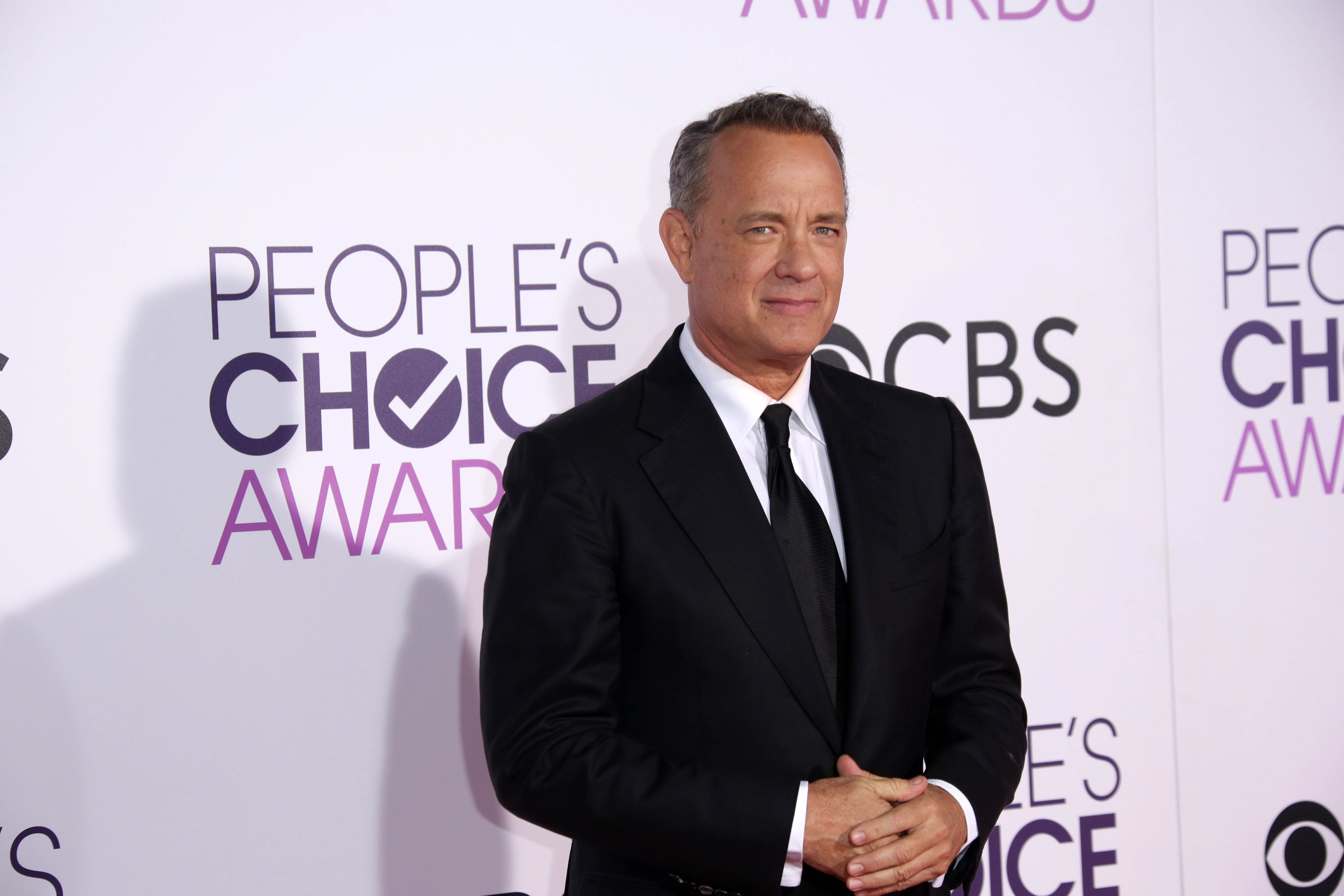 Tom Hanks is recognized as the leading star of the romantic comedy genre. Having succeeded in both art and commercial films, with both talent and guaranteed revenue, he is one of the top names Hollywood producers want to find. Not only focusing on acting, but Hanks also developed in other fields and has been successful as a director, producer, and even a screenwriter.
As one of the most famous and richest actors in Hollywood, Tom Hanks owns many valuable properties and a collection of expensive watches and cars worth up to $ 400 million. He also owns many expensive villas located in prime areas stretching from Malibu, California, Sun Valley, Idaho to Greece.
19. Mark Wahlberg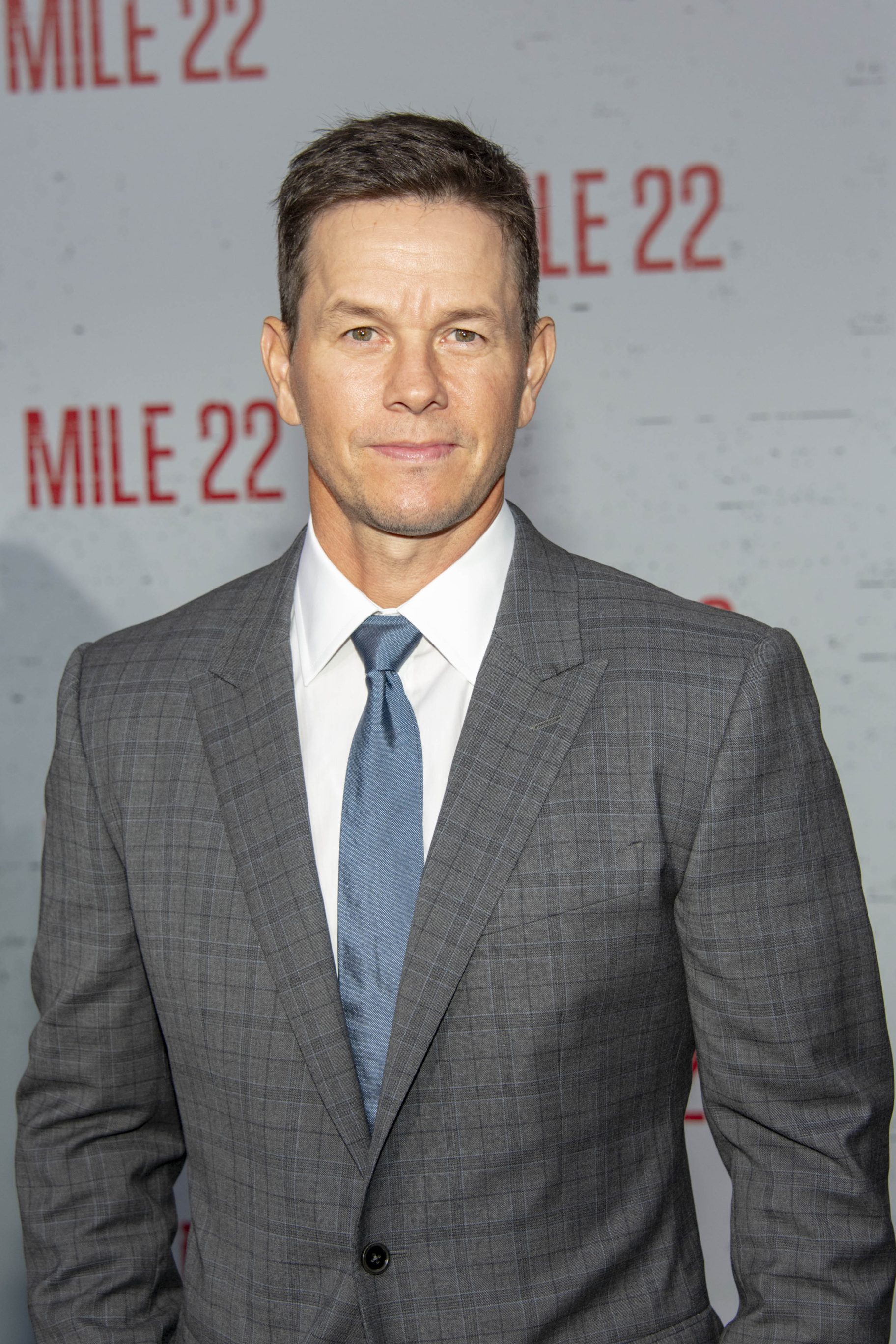 Mark Wahlberg, full name is Mark Robert Michael Wahlberg, is an American actor and television producer. He is famous through many films such as Boogie Nights (1997), Three Kings (1999), The Perfect Storm (2000), Planet of the Apes (2001), and The Italian Job (2003),…
Wahlberg transitioned from his music career to acting, with his first role in Renaissance Man, released in 1993. He later acted in big-budget action films such as Planet of the Apes (2001) and The Italian Job (2003).
20. Keanu Reeves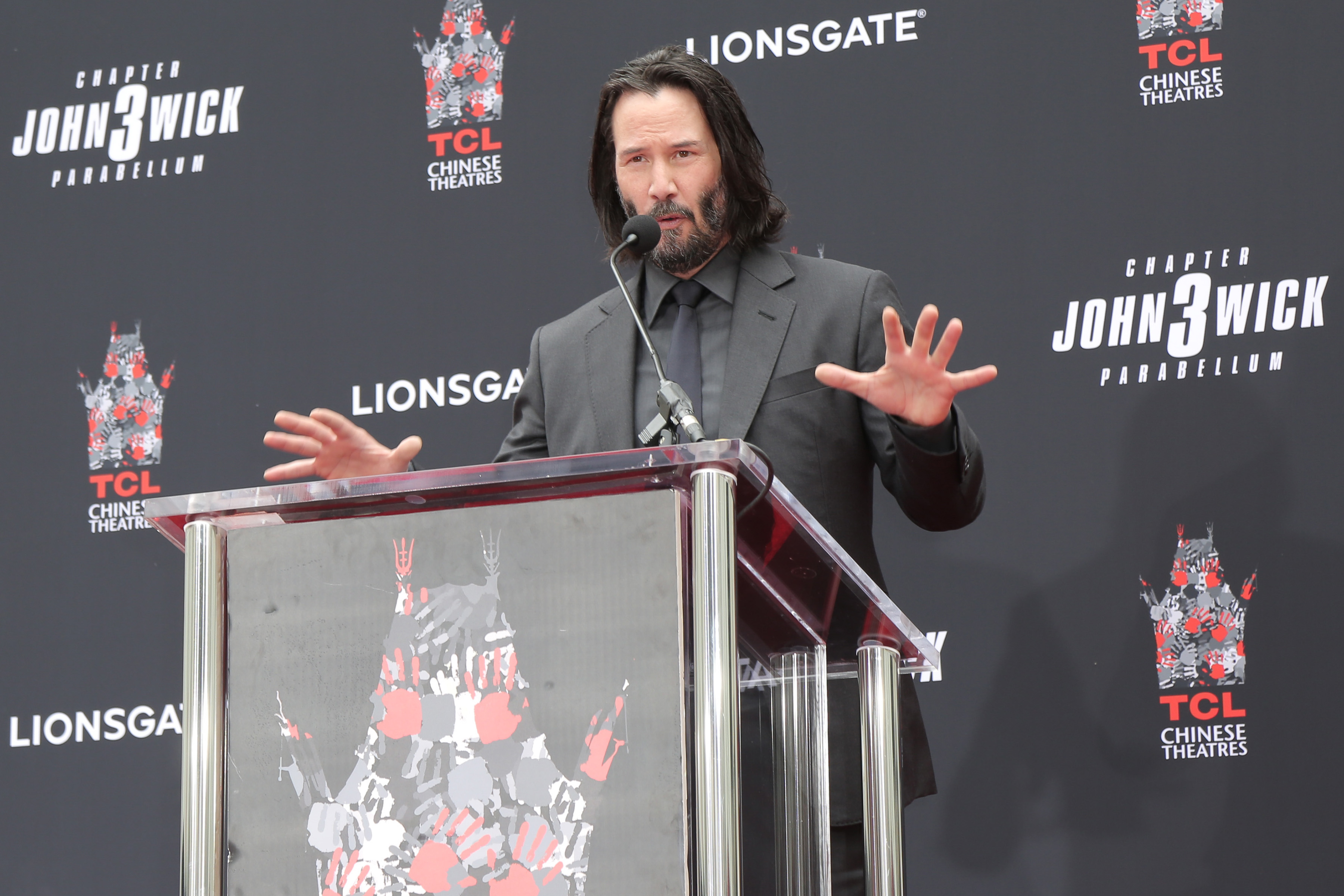 Keanu Reeves is one of the famous Hollywood actors of Canadian descent. The films he acted in have received enthusiastic support from audiences around the world, such as The Matrix, John Wick, and Constantine,…
Despite being an extremely famous star, Reeves is a person with a relatively simple life. We can see this man dressed casually and walking on the street at any time. After experiencing many tragedies in life, Reeves realized that his mission is to share what he has with those around him. He has repeatedly given valuable gifts to colleagues and staff on set, sent money to his family, and silently supported charitable organizations.
21. Clint Eastwood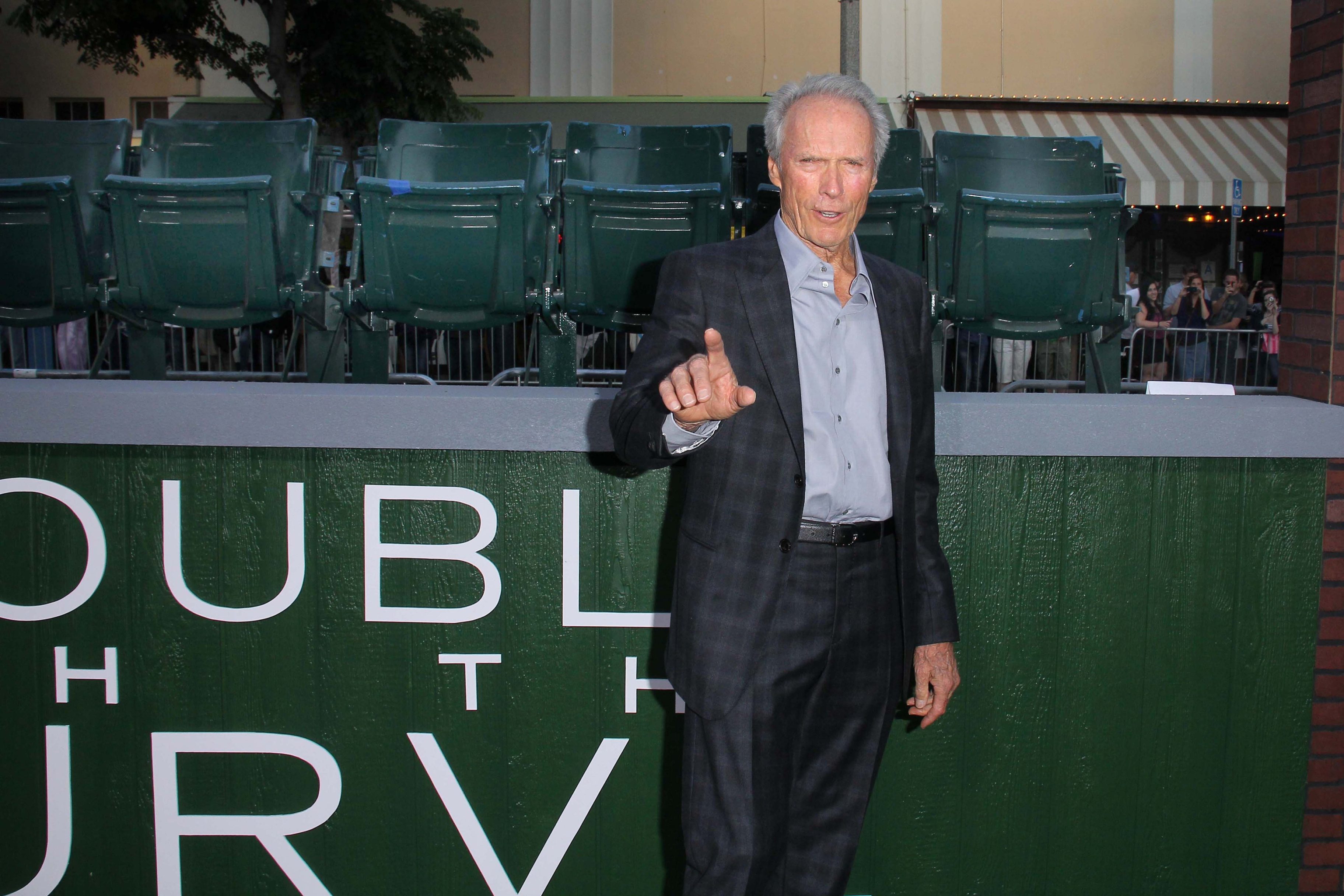 Clint Eastwood is an actor and filmmaker with more than half a century of experience in cinema. He was a movie icon of the 1960s – 1970s, with many films and receiving many major awards.
With great pay from the A Fistful of Dollars trilogy, Eastwood established his studio to gradually transition to directing. Not only that, but he also wrote the soundtracks for some movies like Mystic River.
22. Will Smith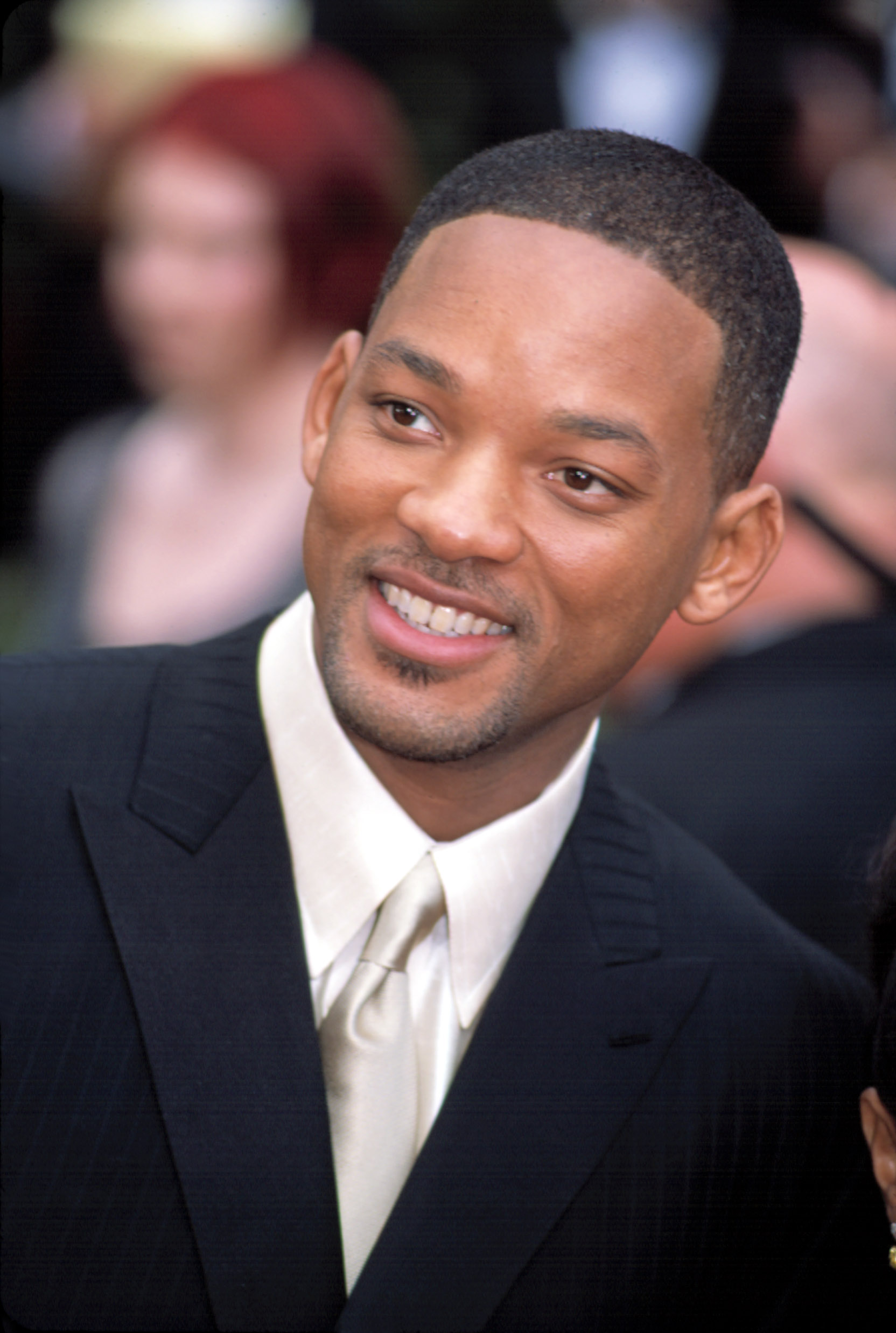 When it comes to famous black actors, people immediately think of Will Smith. He was named the most powerful actor on the planet thanks to his outstanding talent.
With his ingenious acting ability, he not only succeeds in commercial films but also thrives in psychological films that require excellent role-playing skills. He has eight films in a row that have grossed over $100 million at the domestic box office and 11 consecutive films that have grossed $150 million at the international box office.
23. Robert Downey Jr.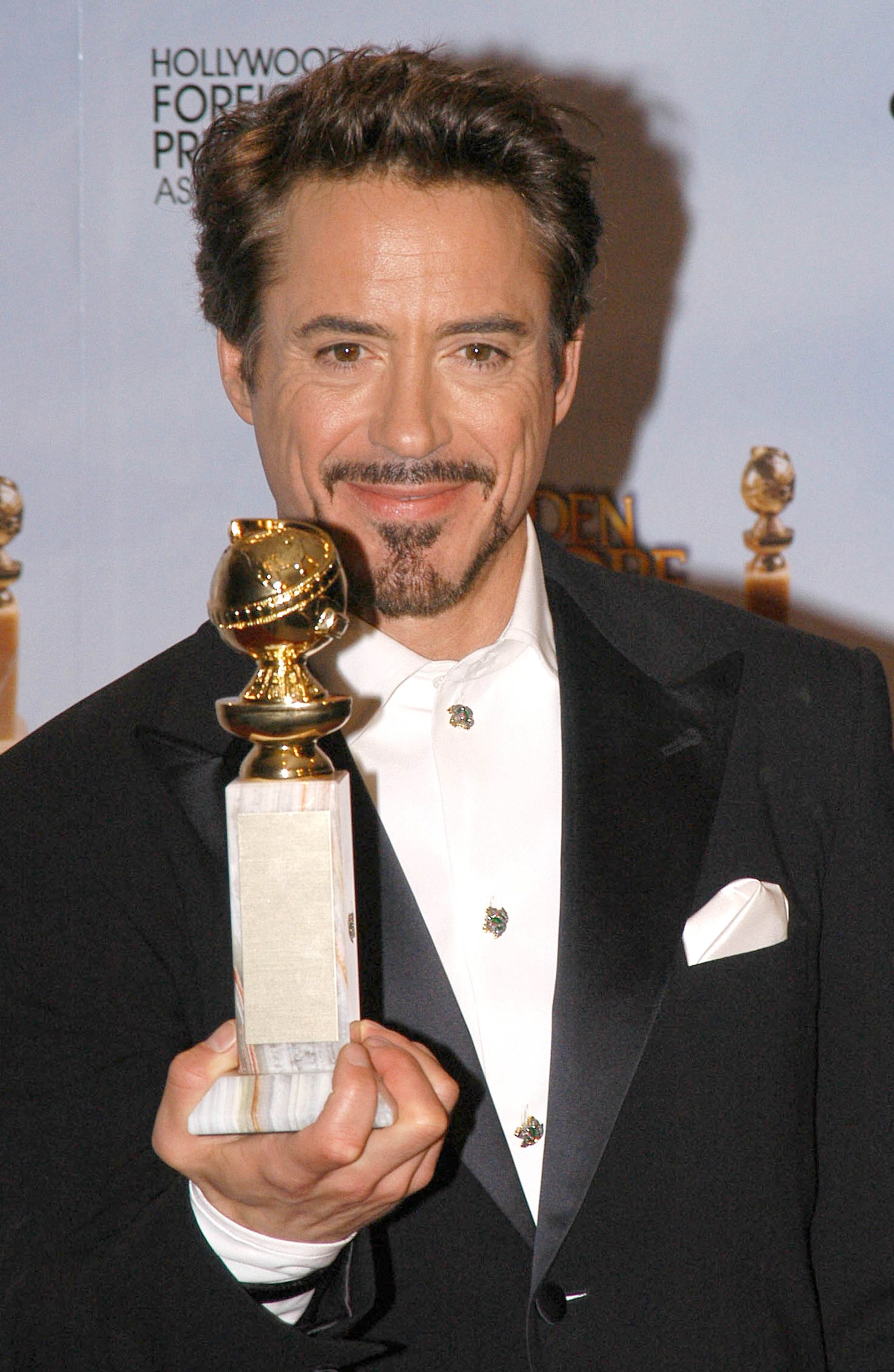 Robert Downey Jr. is a famous A-list star in Hollywood today. He showed his acting talent from a young age when he had his first role in the movie Pound, directed by his father, at age five. Robert Downey Jr. has acted in many films, but the role that makes him most known around the world is Tony Stark in the Marvel Cinematic Universe.
Robert Downey Jr. earned a total of $435 million in his 11 years in the MCU, which he spent on luxury hobbies and expensive mansions. He is a genuine watch player and owns many rare watch models that many people desire. Downey Jr. built a spacious garage to accommodate its majestic box drivers such as the 1965 Chevrolet Corvette and 1970 Ford Mustang Boss 302 supercars.
24. Michael Douglas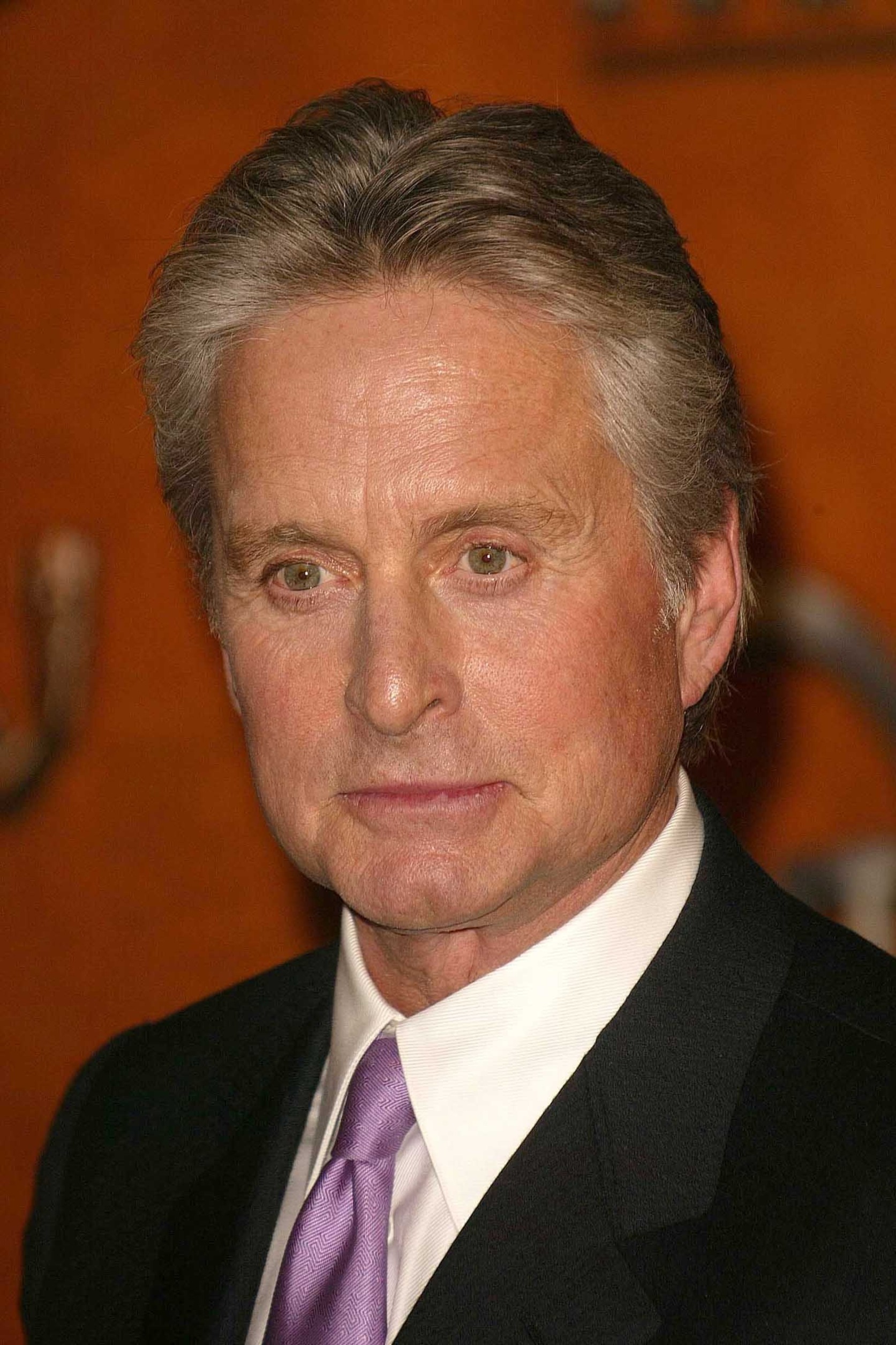 Michael Douglas is not a strange name in the entertainment world. Since joining the film industry 50 years ago, he has starred in more than 60 films and television series, including The Streets of San Francisco series, the multi-award-winning horror film Fatal Attraction and most recently, Marvel's hit Ant-Man series.
In addition, he is also a film producer, having won an Academic Award for the 1975 film One Flew Over the Cuckoo's Nest. Douglas received a star on the Walk of Fame after 50 years of dedication to the arts.
25. Sean Connery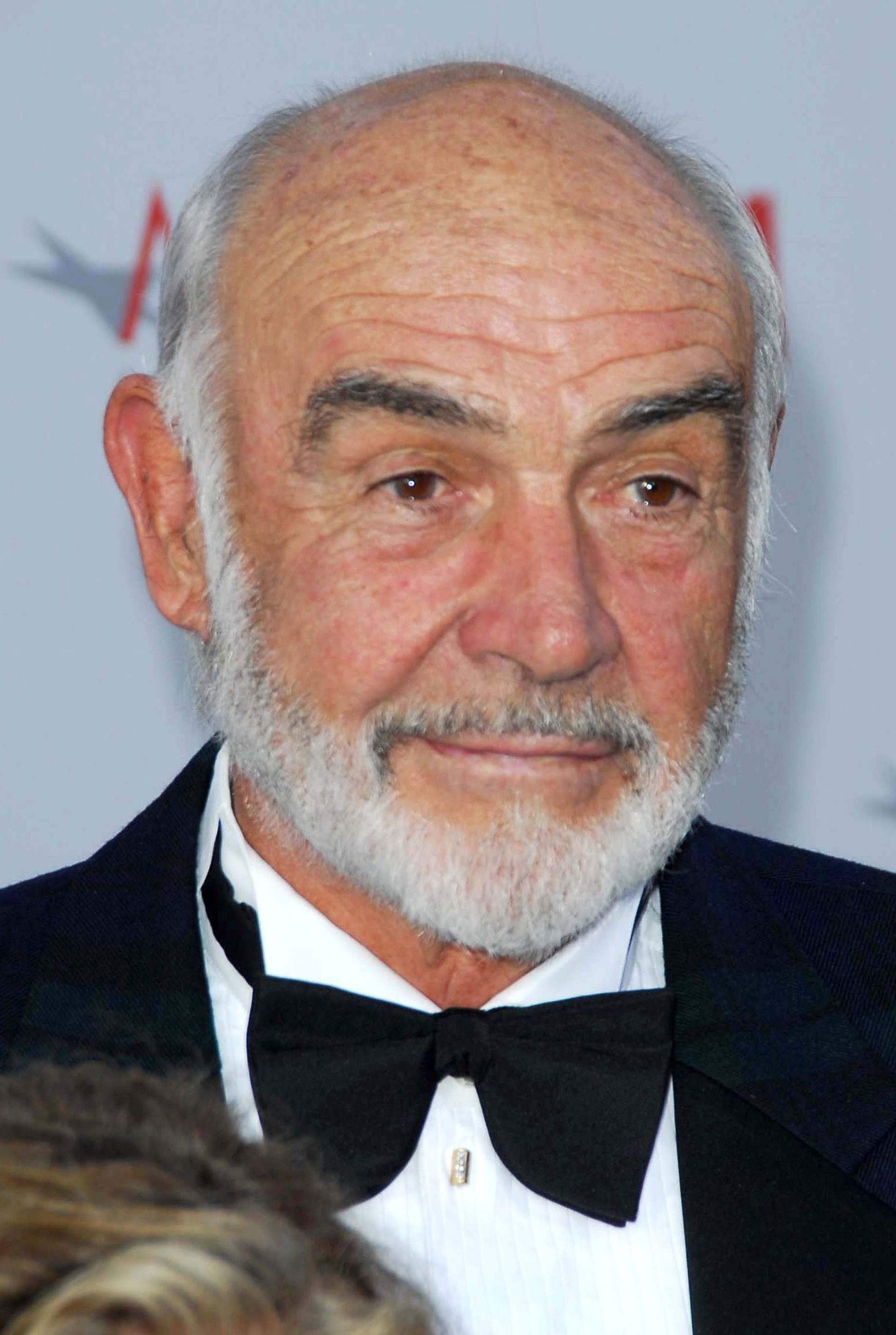 Sean Connery is known for playing the talented spy James Bond, and he was the first person to bring the role of James Bond to the big screen. His acting career spans many decades, including numerous major awards, such as 1 Academy Award, 2 BAFTA Awards (British Academy Film Awards), and 3 Golden Globe Awards.
In addition to the role of James Bond, Connery also acted in many other famous films such as The Rock, Indiana Jones and the Last Crusade, and The Hunt for Red October. He passed away on October 31 2020, at the age of 90, in Lyford Cay, Bahamas.
26. Brad Pitt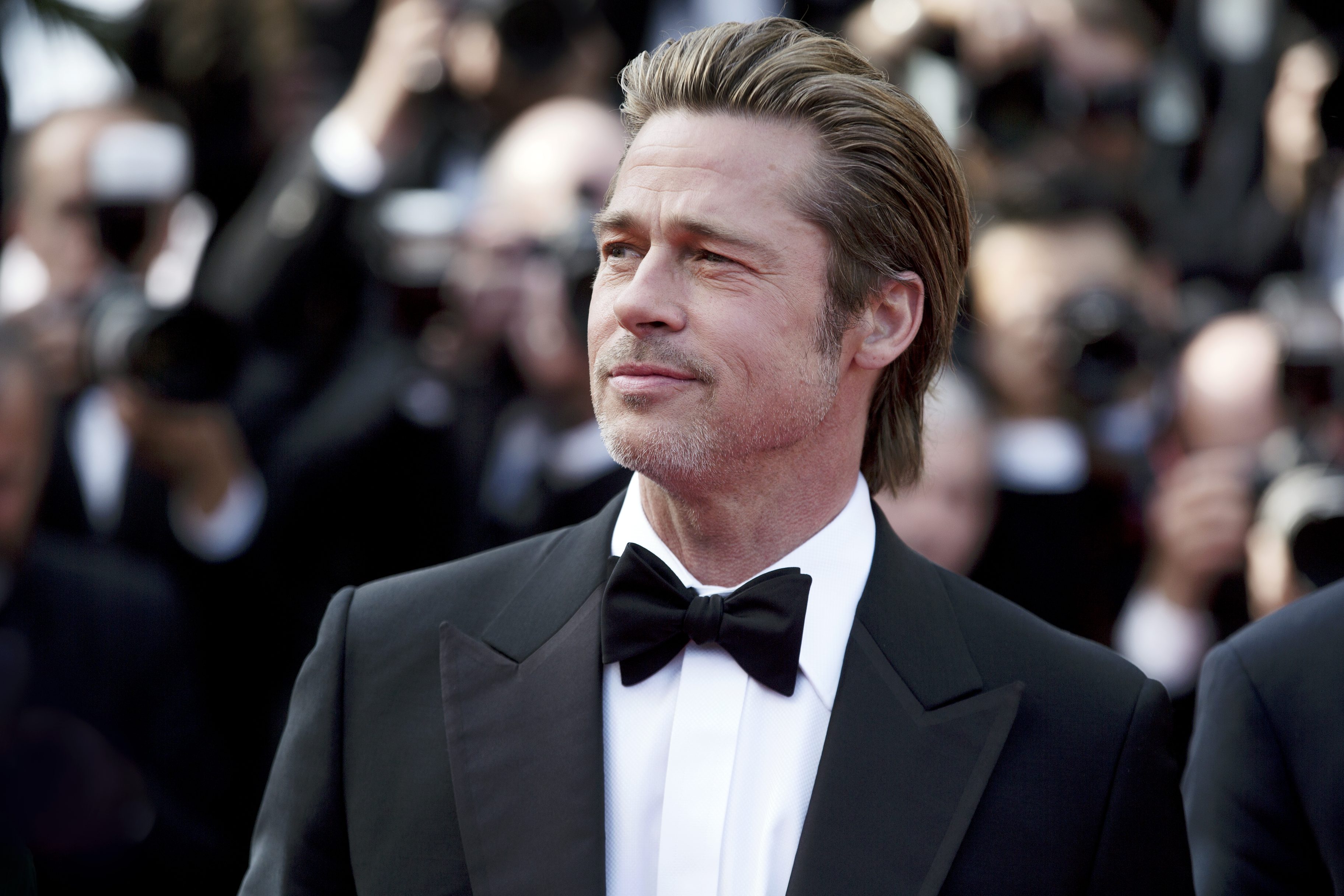 Brad Pitt is a famous American actor and film producer and is always on the list of the most attractive men in the world. He left many impressive roles wholly different and is a guarantee for the quality of each film. Brad Pitt has received three Academy Award nominations, an Academy Award, and a Golden Globe Award.
To date, Pitt has accumulated a net worth of $ 320 million through acting and lucrative advertising contracts with Chanel, Heineken, and Tag Heuer. In addition, Brad Pitt is also a businessman. He co-founded the production company Plan B Entertainment in 2001 with his ex-wife Jennifer Aniston and the Miraval liquor business with his second ex-wife Angelina Jolie.
27. Kevin Costner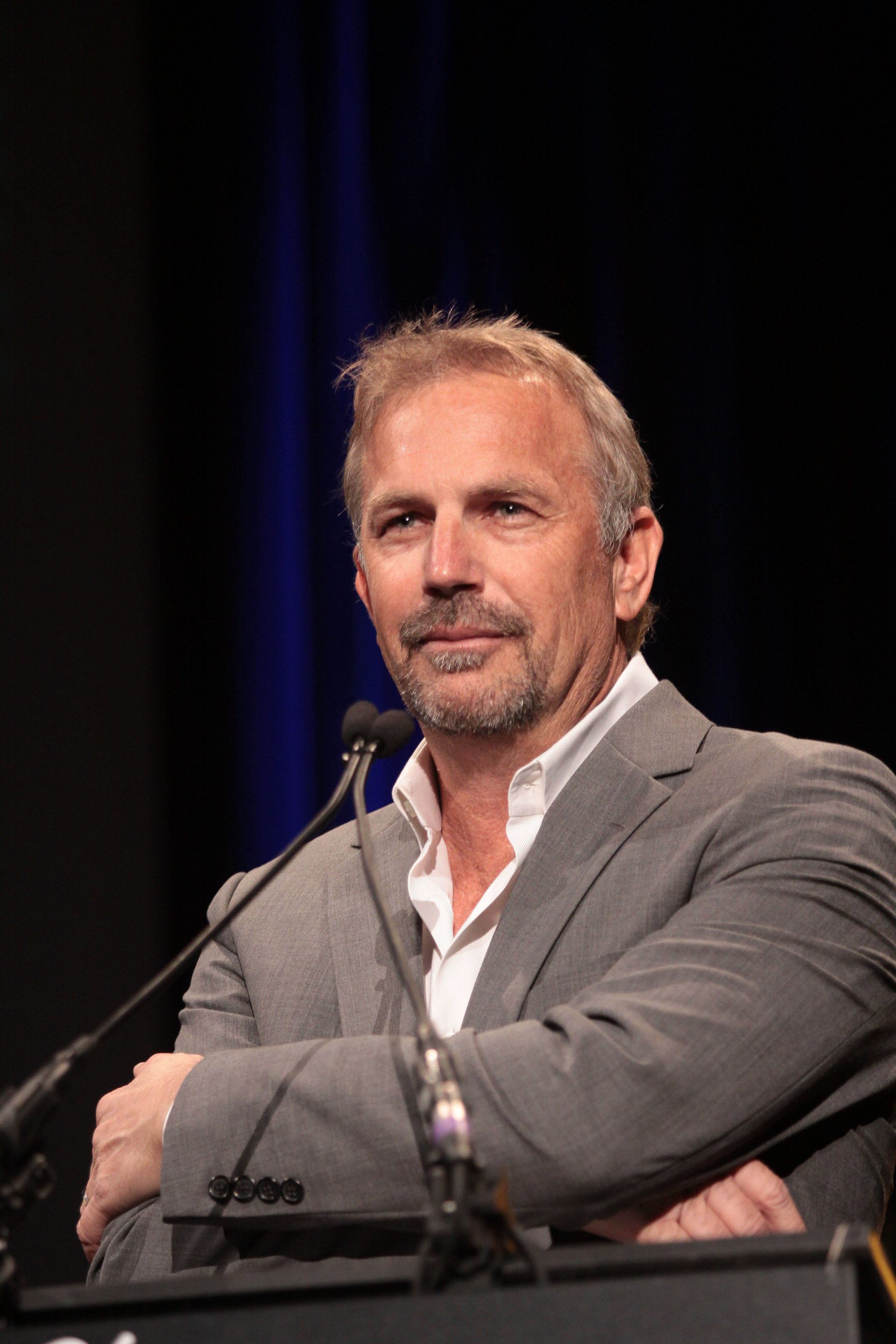 Kevin Costner is an American actor, film producer, and director who has won an Oscar. He is best known for playing Lieutenant John J. Dunbar in Dances with Wolves and as Jim Garrison in JFK. As a director, Costner has also won numerous major awards for Best Film and Directing.
With a long and successful career as a director and movie star, Costner has consistently maintained a high level of income. Over the years, his salary has continuously increased year by year and reached $40 million in 2022. His net worth is around $320 Million.
28. Edward Norton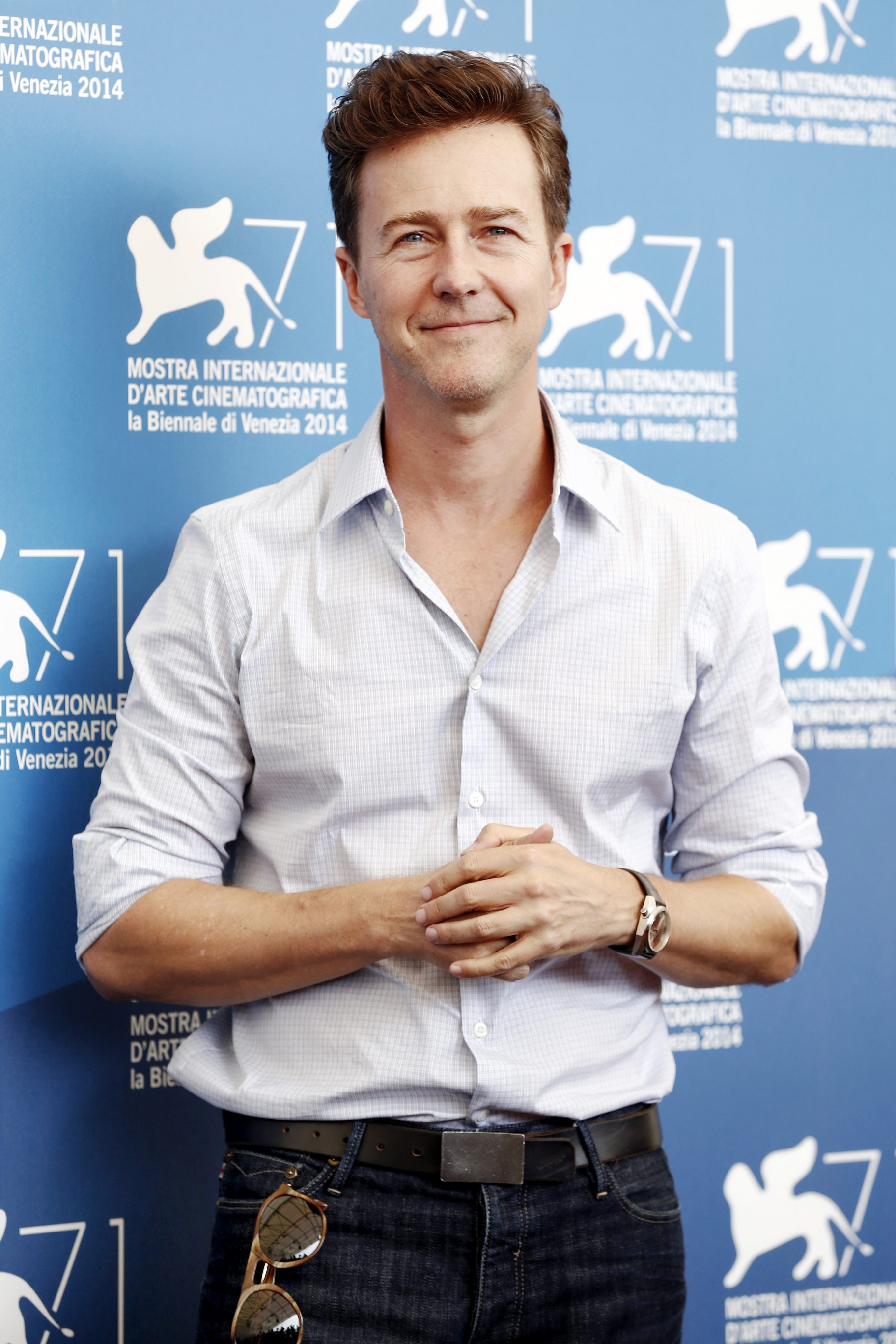 Edward Norton is an actor born in 1969, he is famous for the image of schizophrenic patient Aaton Stampler in the film Primal Fear (1996). He has received many awards and nominations, including a Golden Globe Award, a Critics' Choice Movie Award, and three Academy Award nominations.
Norton graduated from Yale University with a bachelor's degree and worked for his grandfather in Osaka, Japan. In addition to his income from acting and film production, Norton also invests in technology and was one of Uber's earliest shareholders. He currently has a net worth of about $300 Million.
29. Harrison Ford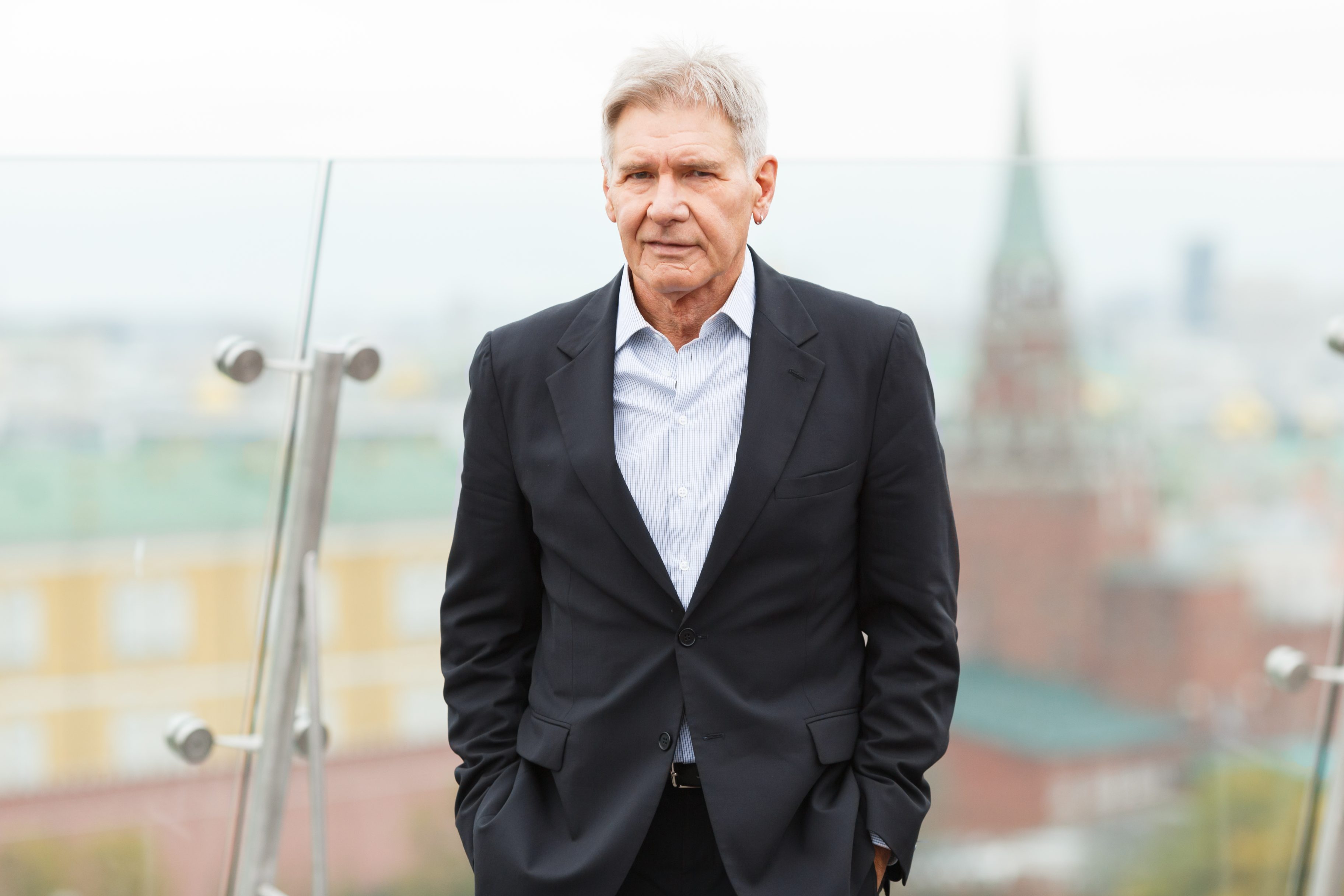 When it comes to the action stars of the 1980s, we can't help but mention Harrison Ford. It can be said that the name Harrison Ford is a symbol of masculinity in popular culture, associated with many famous roles in Hollywood history.
He is an actor who upholds the spirit of love for his profession, always performing dangerous scenes himself when filming action movies. Ford was once ranked 15th by Empire Magazine on its list of 100 Sexiest Movie Stars of All Time.
30. Akshay Kumar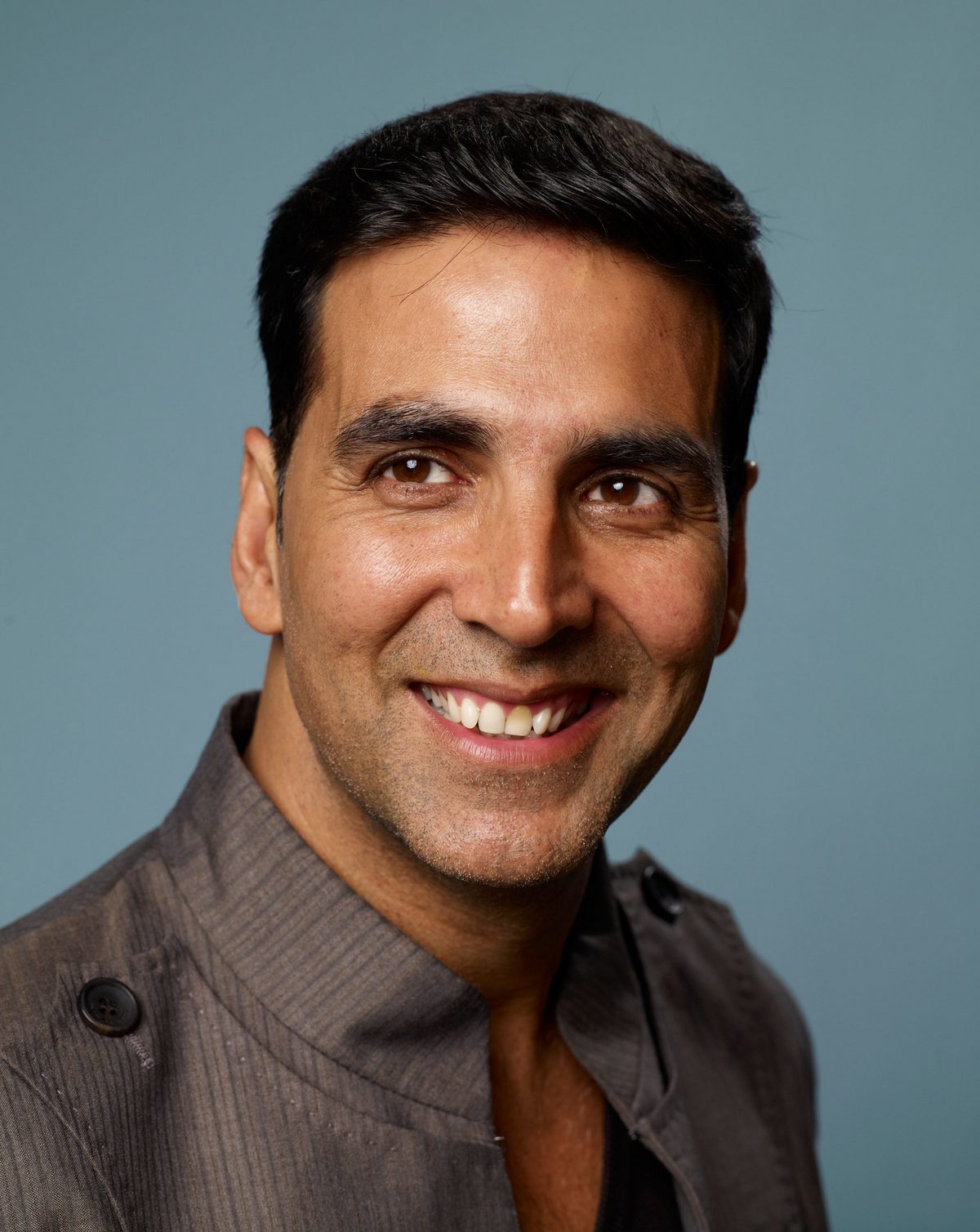 Akshay Kumar is the highest-paid actor in India. Kumar mainly stars in action movies but also occasionally tries his hand at drama, romance, and comedy roles. In addition to his movie income, he also received huge remuneration from more than 20 advertising contracts.
Kumar earns a salary of about 13 million USD/film, and his income increases on average by 15-20% per year. Thanks to that, the actor is not worried when pouring money into his extravagant hobbies.
31. Denzel Washington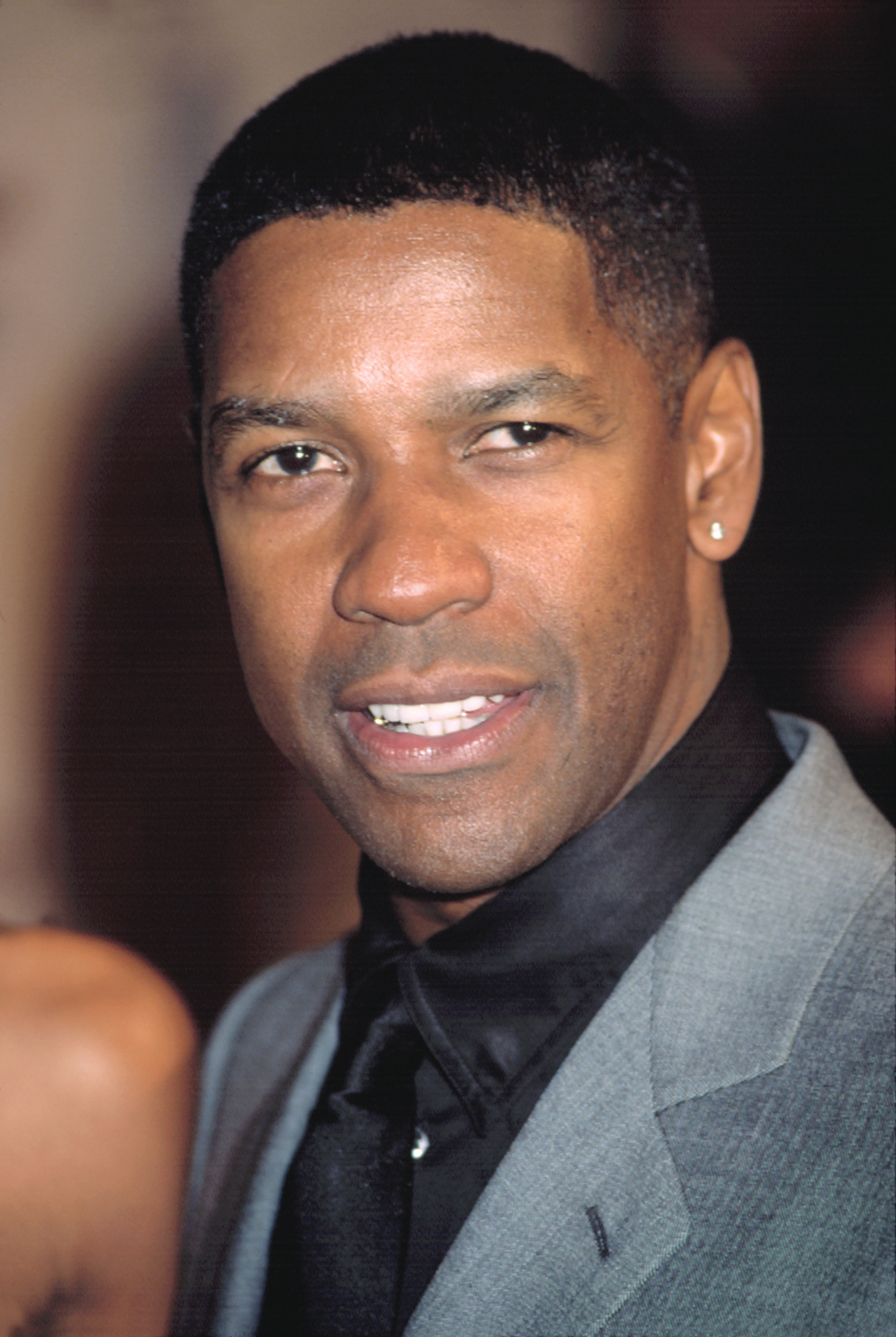 Denzel Washington is a two-time Academy Award-winning actor with an exceptional and enduring contribution to American culture. AFI Chairman Howard Stringer considers him to be one of the essential artists in the film industry. With great success in the action film genre over the past three decades, Washington was honored to receive the AFI Life Achievement Award.
Washington's net worth has steadily increased over the past seven years. In 2022, his net worth is $280 million and is expected to continue to grow over the next few years.
32. Patrick Wilson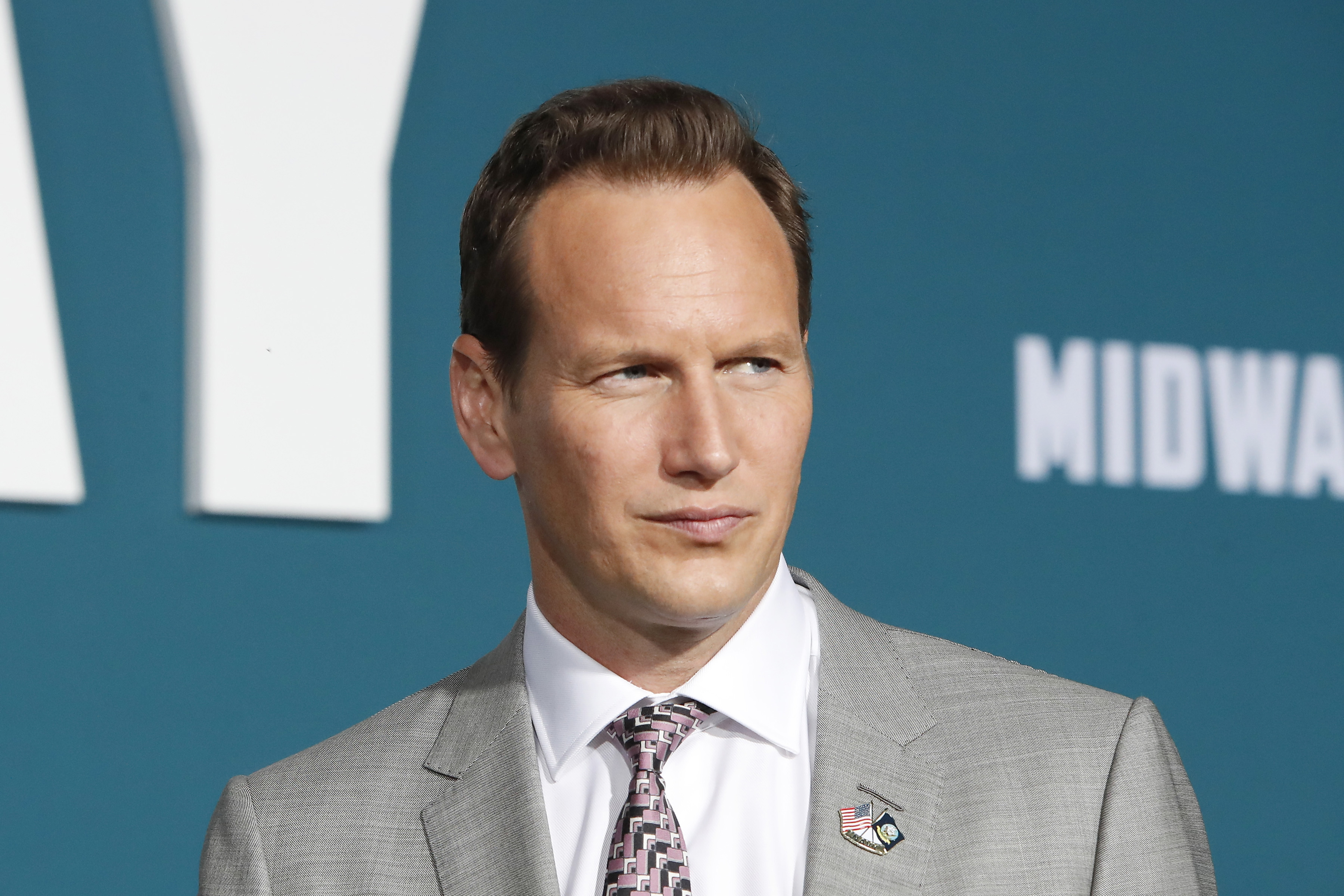 Patrick Wilson is a familiar face to horror movie fans in general and fans of The Conjuring universe in particular. However, he always strives to prove he can conquer more genres of films.
Possessing the charisma and standard acting of a famous actor on the stage, Wilson has conquered the audience in every role he plays. He also starred in many famous neo-action blockbusters such as Aquaman, The Commuter, and Moonfall.
33. Leonardo DiCaprio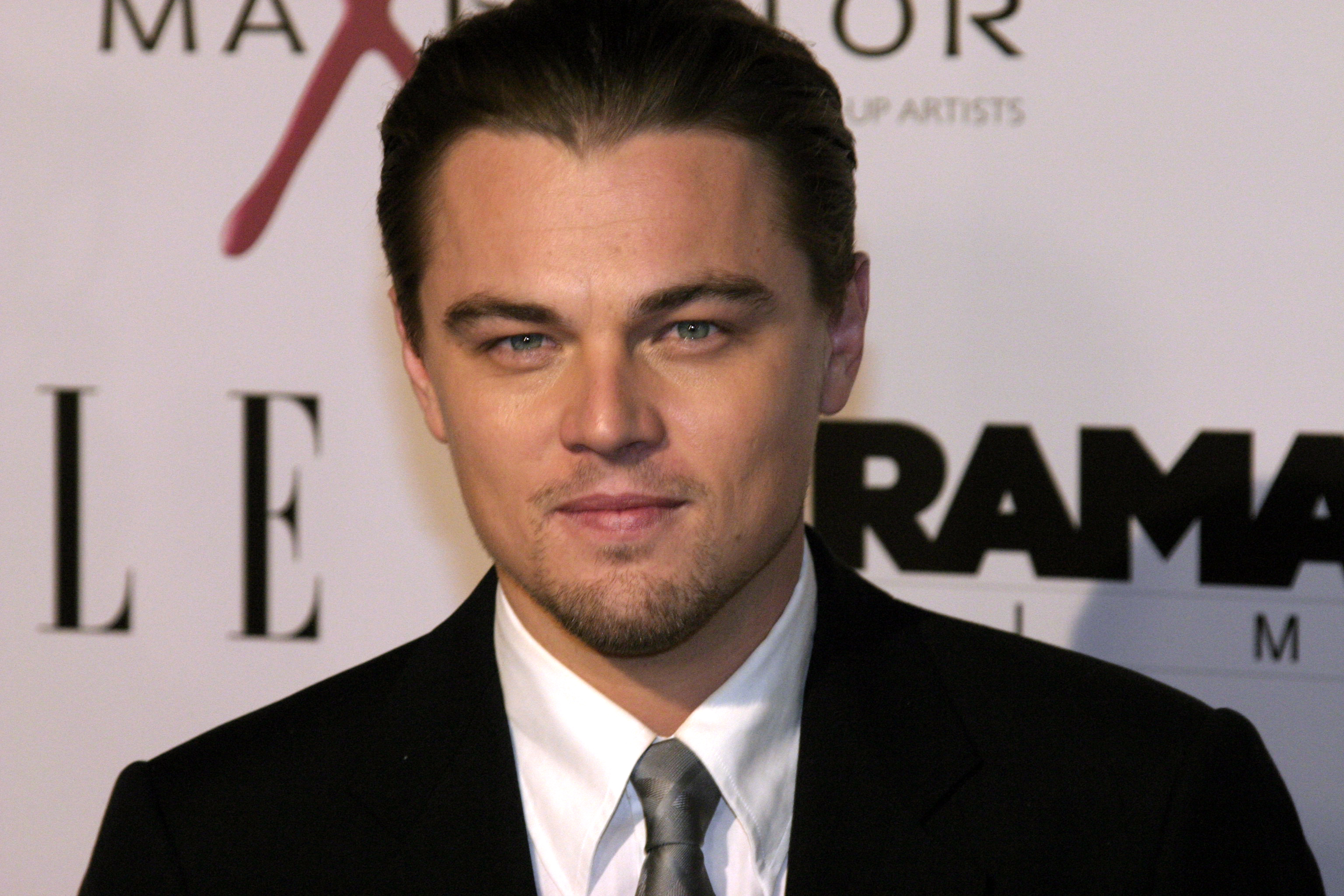 Over 30 years as an artist, Leonardo DiCaprio has successfully created his own personal brand in Hollywood. So far, he has maintained his fame and charisma on the screen even though he has not pursued market movies or billion-dollar franchises.
Famous from an early age, DiCaprio has appeared in many famous movies and won many major awards. His name is associated with hit films such as Titanic (1997), The Great Gatsby (2013), Romeo + Juliet (1996), and The Wolf of Wall Street (2013),…
34. Bruce Willis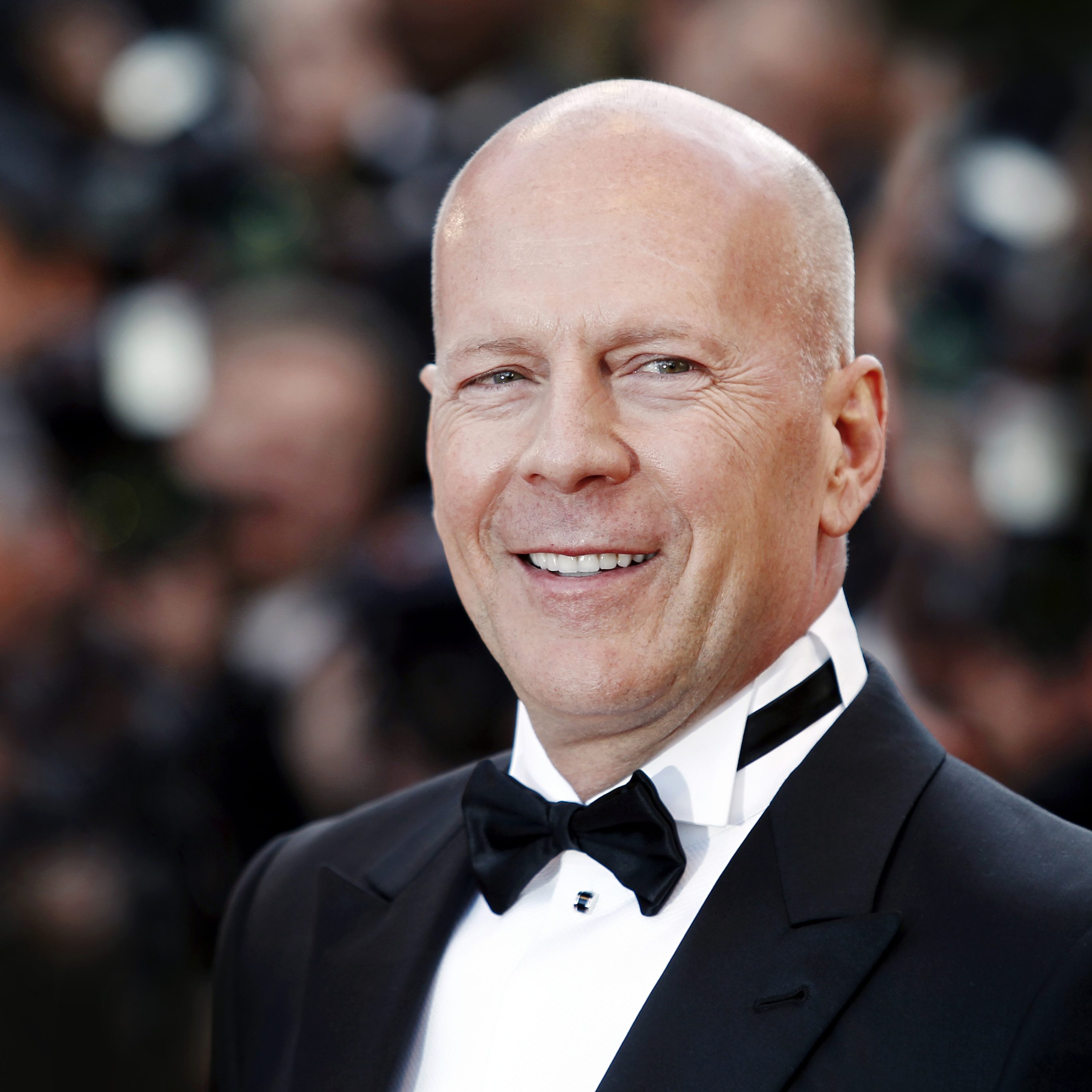 Bruce Willis is a famous and veteran Hollywood actor. Willis is very active as an actor, having acted in around 100 films during his four-decade career. Unfortunately, Bruce Willis had to retire from acting after being diagnosed with aphasia in 2022, an illness that hampered his cognitive abilities.
Throughout his career, Bruce Willis has consistently been one of the highest-paid leading actors in Hollywood. From the late 1980s to the present, he has earned hundreds of millions of dollars in salary in the film industry alone.
35. Morgan Freeman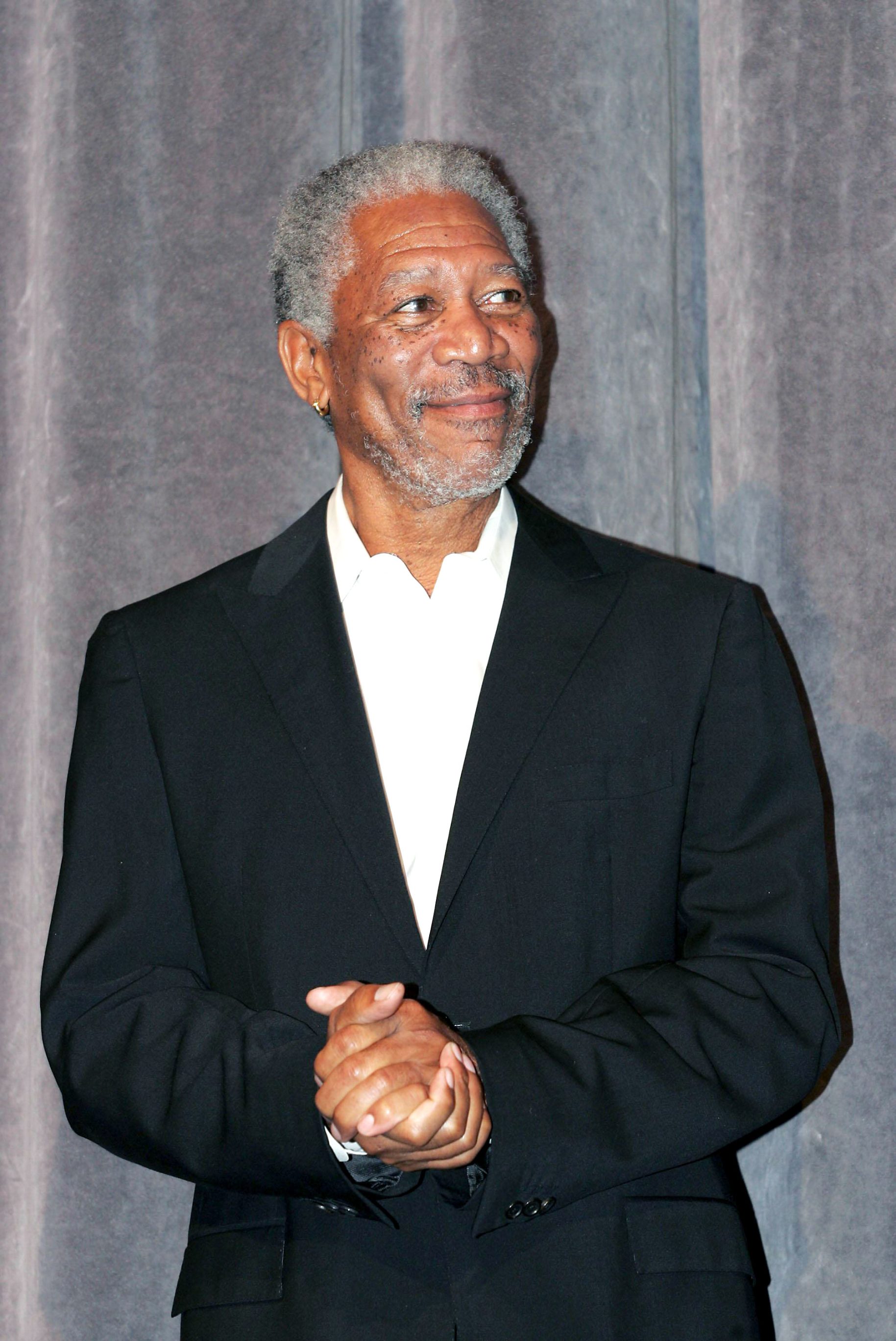 Morgan Freeman is an American star in Hollywood who won the Academy Award for Best Supporting Actor for the movie Million Dollar Baby. Some famous movies that the actor has participated in can be mentioned as Now You See Me, Lucy, The Dark Knight, and Driving Miss Daisy,…
Known for his deep voice, Freeman has served as a narrator, commentator, and voice actor for numerous shows, series, and television shows. He has an estimated net worth of $250 million in 2022.
36. Samuel L. Jackson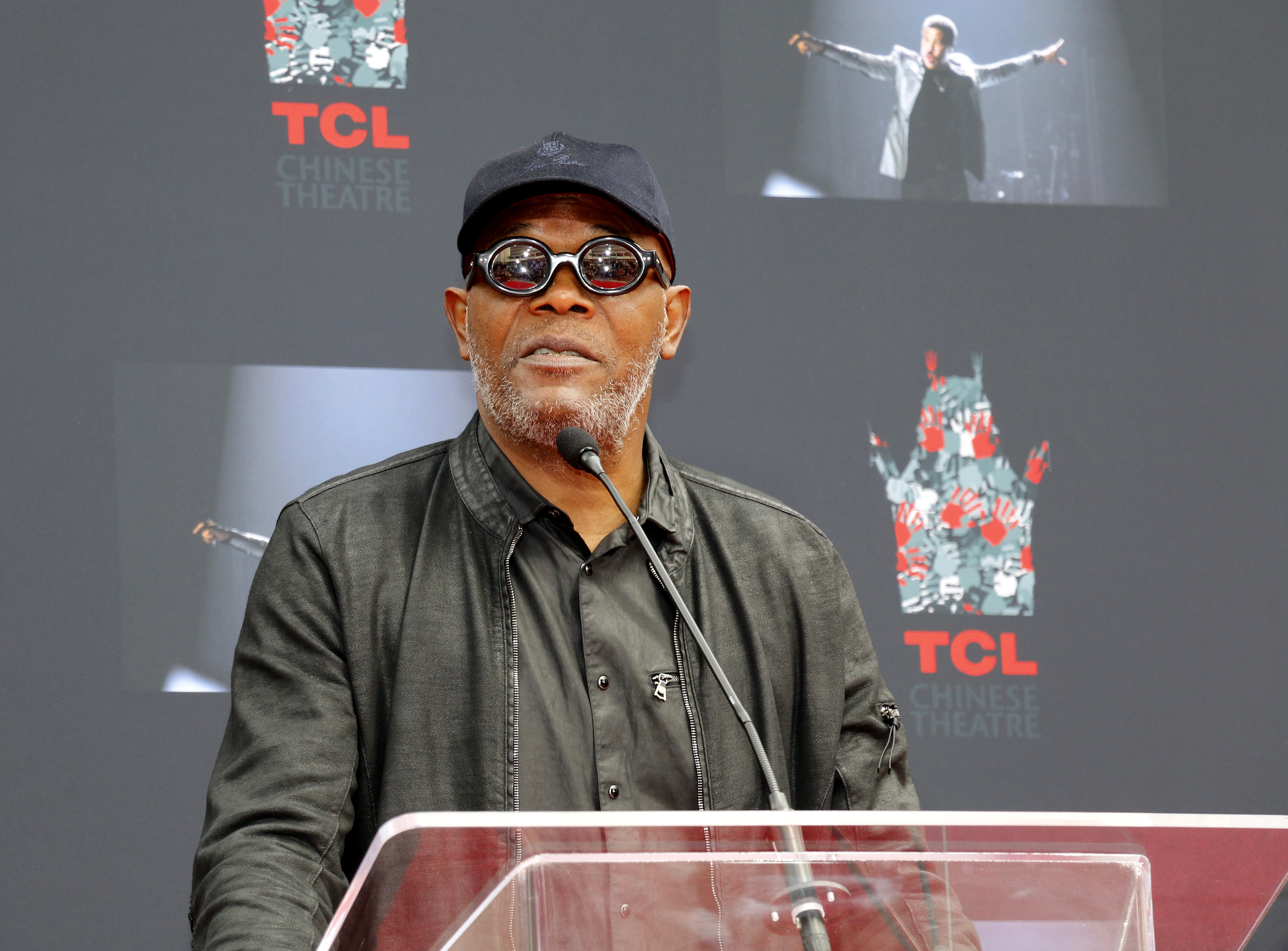 Samuel L. Jackson has become the biggest movie star in North America, with many roles in hit movies. He has appeared in 120 films, earned $ 13 billion in box office revenue, and is Hollywood's star with the highest commercial value.
Jackson is a veteran actor in Hollywood action movies. His famous roles are Nick Fury in the Marvel Cinematic Universe, Richmond Valentine in Kingsman, Russell Franklin in Deep Blue Sea, and many other blockbusters.
37. John Travolta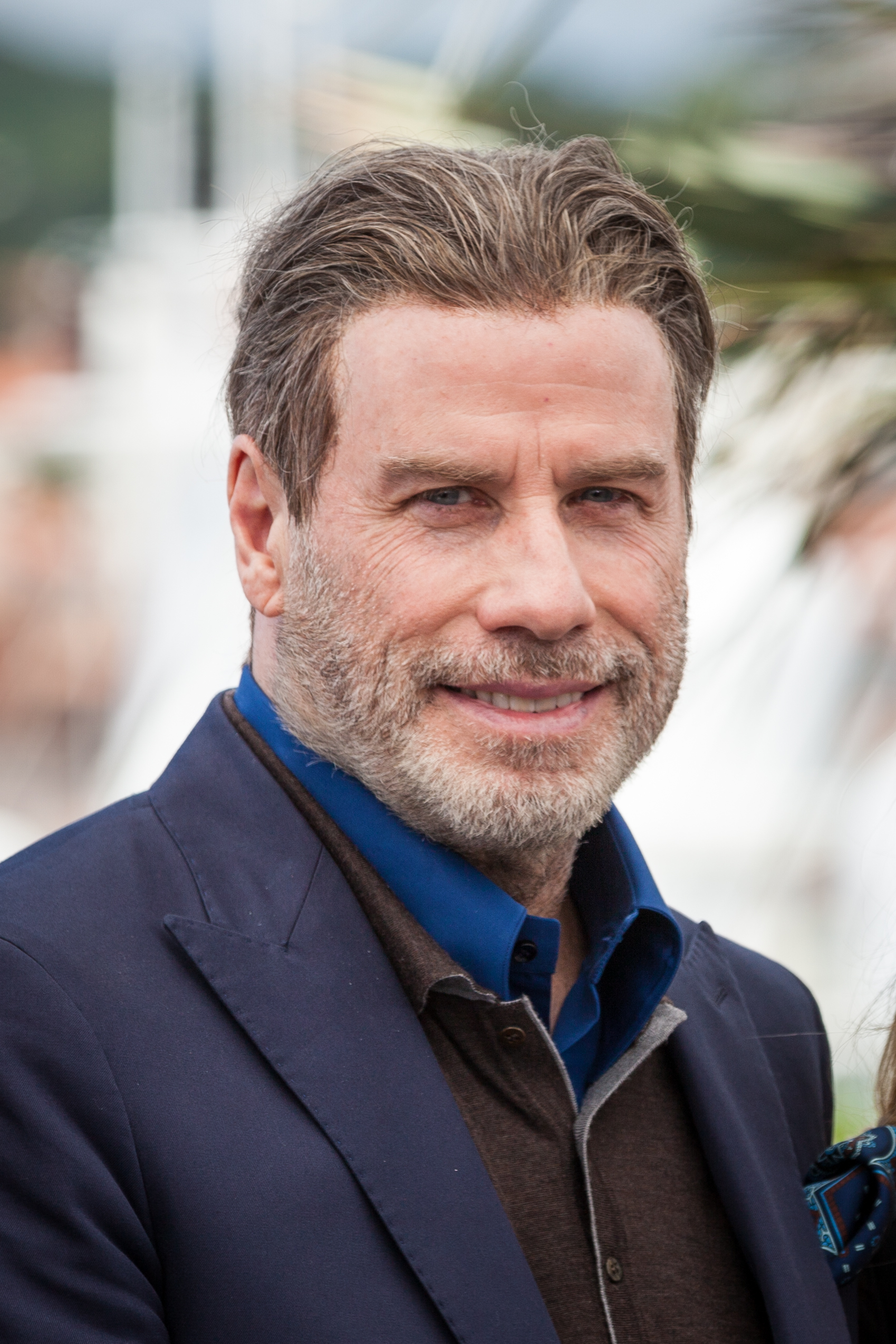 John Travolta is a name associated with such hit movies as Saturday Night Fever (1977), Grease (1978), Face Off (1997), Primary Colors (1998), Wild Hogs (2007), Hairspray (2007),… In her acting career spanning from the 1960s to the present, Travolta has twice received Oscar nominations, the most recent of which is the nomination for the outstanding role-playing performance in Pulp Fiction.
In 2018, Travolta returned to the big screen with the action thriller Speed Kills. This is the forte action genre of the veteran American actor.
38. Jet Li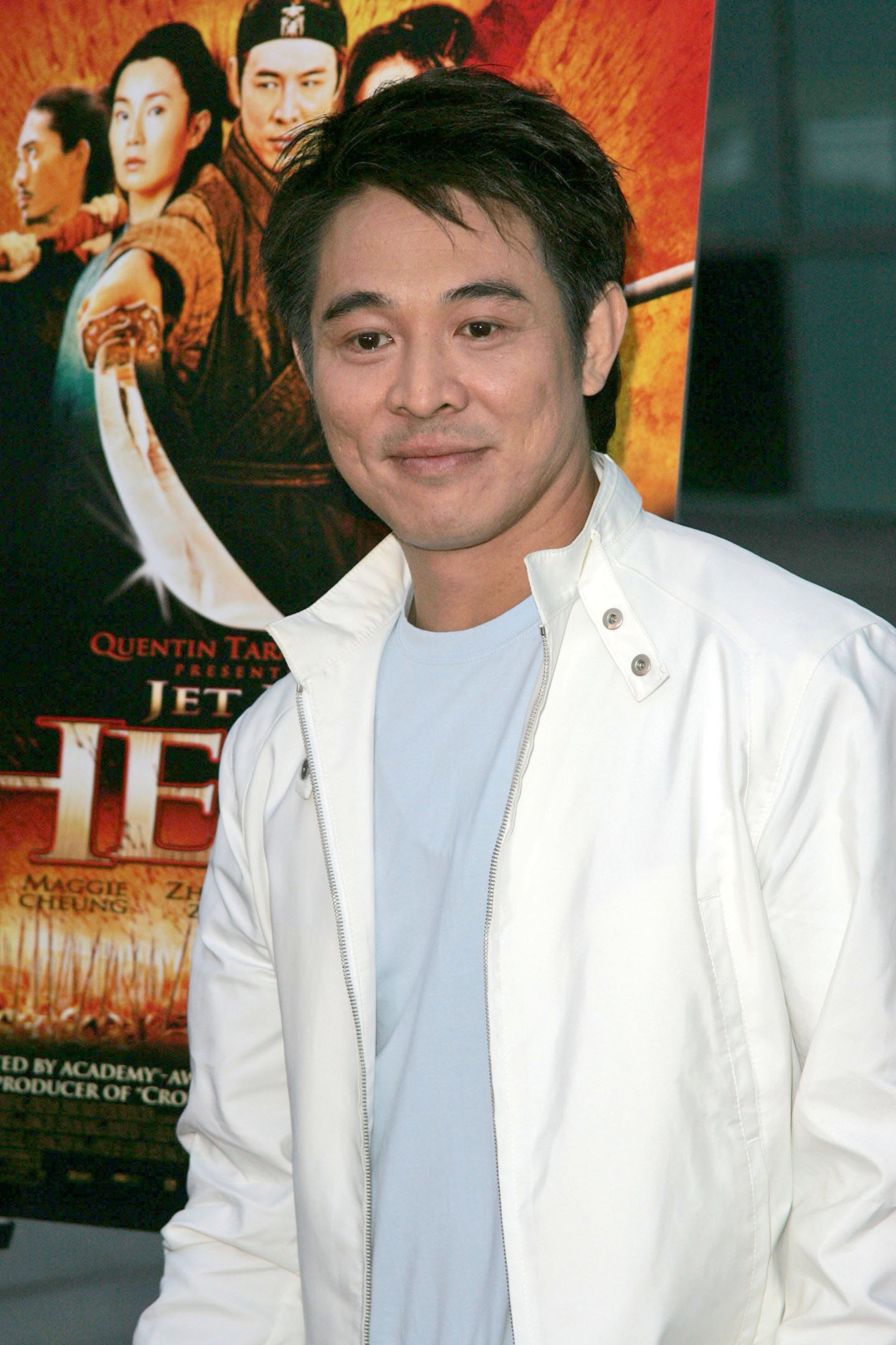 Jet Li is a famous Chinese martial arts actor. So far, he is known for his two leading roles in the films Fearless and Once Upon a Time in China. Jet Li's other famous roles are in Hero, The Forbidden Kingdom, The Sorcerer, the White Snake, and Mulan.
In 1999, Jet Li married former Miss Nina Li Chi in Los Angeles (USA). Jet Li also revealed that his entire fortune of about 300 million USD has been handed over to his wife to manage.
39. Scott Speedman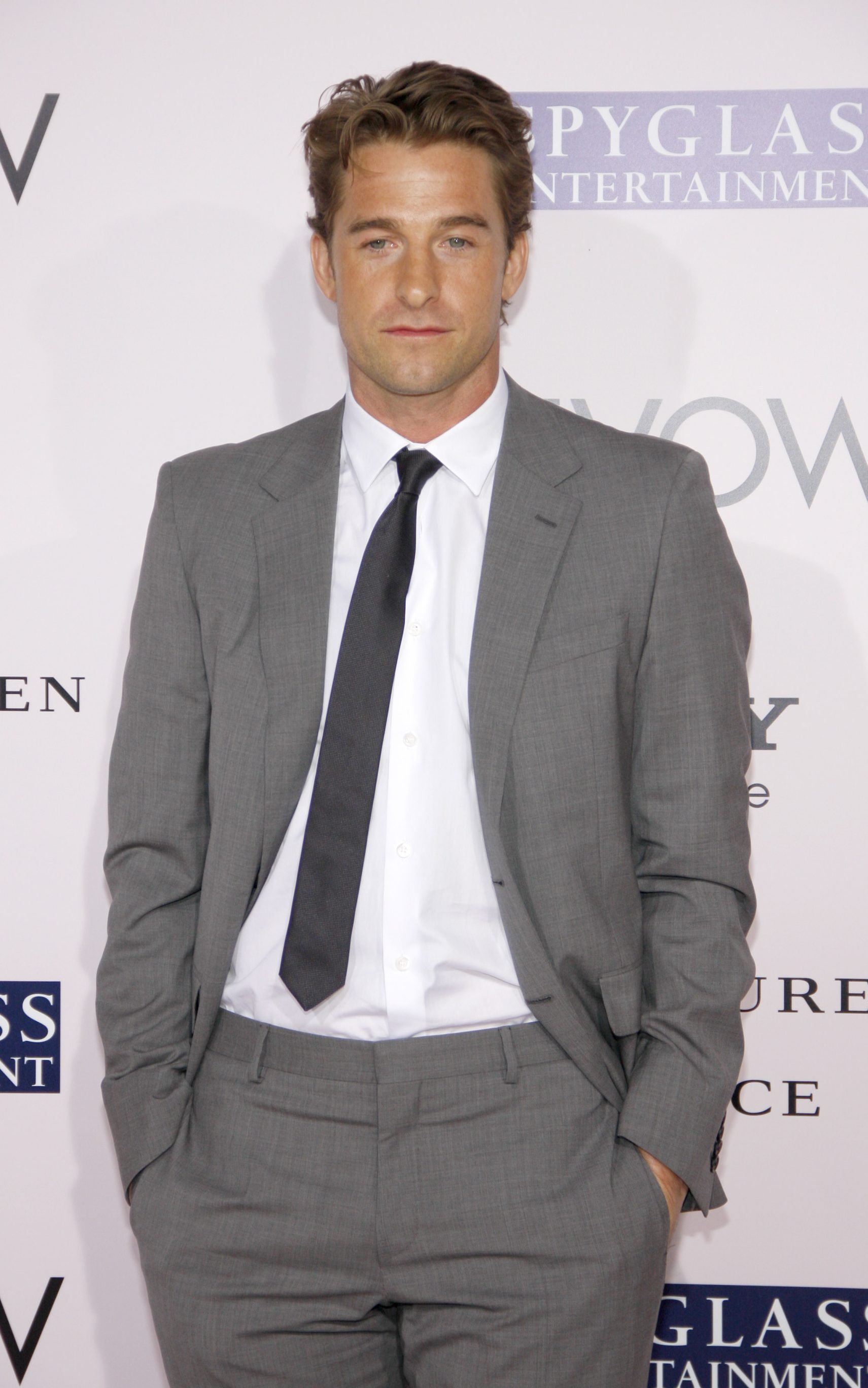 Scott Speedman is a British-Canadian actor. He is known for playing Ben Covington on the teen television series Felicity. In addition to television series, his other film work includes Duos, Dark Blue, Barney's Version, The Strangers, XXX: State of the Union, and The Vow.
Prior to his fame, Speedman had set records in distance freestyle swimming as a swimmer and placed 9th in an Olympic competition. Unfortunately, he was injured in an accident and had to give up his swimming career. However, it is this that has made him an actor and a significant source of income.
40. Aamir Khan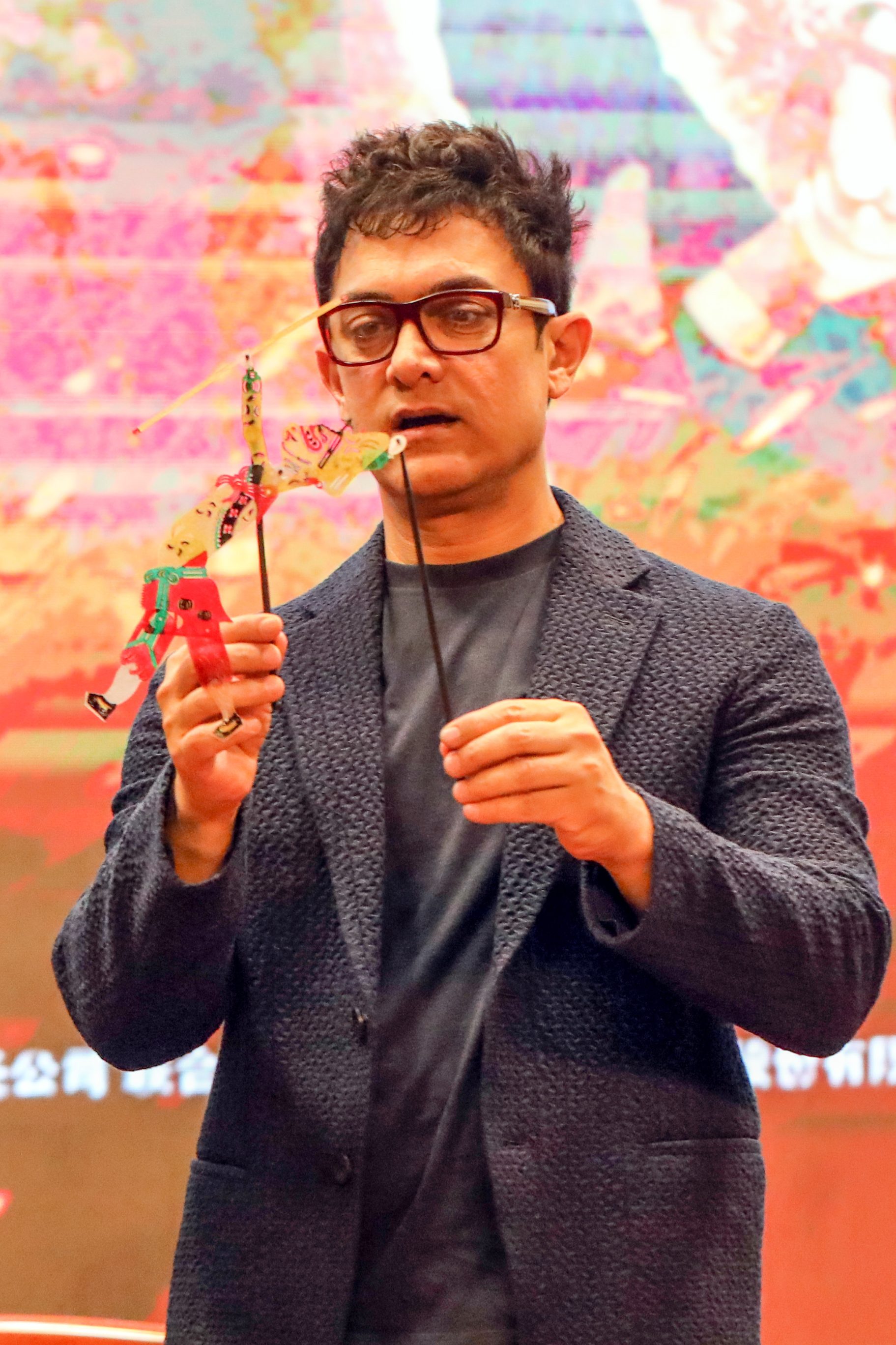 Aamir Khan is one of the most famous actors in Bollywood. Khan's father was film producer Tahir Hussain, and his uncle was leading producer and director Nasir Hussain in the 1970s.
Aamir Khan experienced his first success when acting in the movie Qayamat Se Qayamat Tak in 1988. The director of this film is Mansoor Khan, who is his cousin. In the following years, he continuously had memorable roles in his acting career.
41. Vin Diesel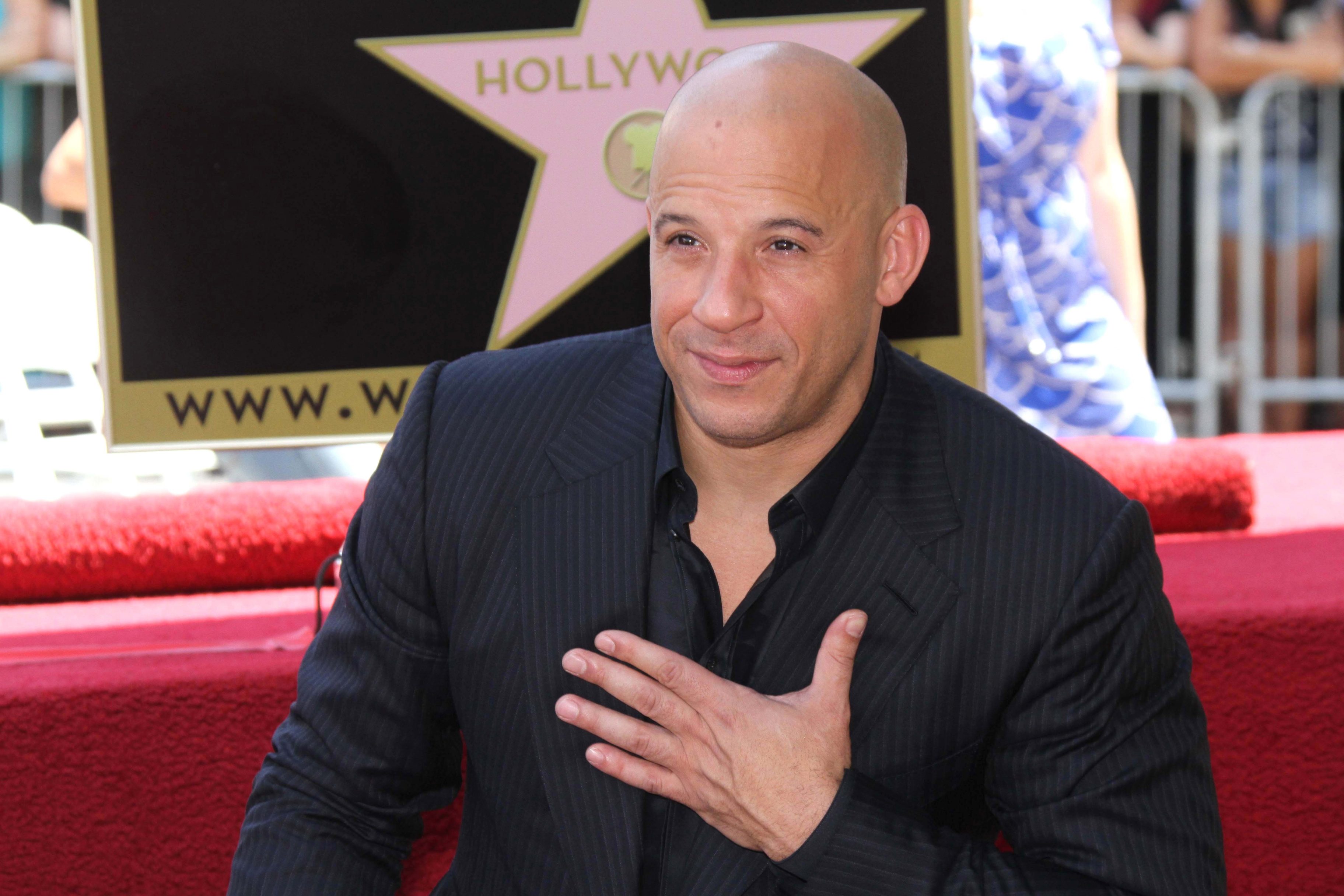 Vin Diesel is an actor who is loved by many because of his charismatic image on the screen. Diesel is best known for his role in the hit action blockbuster series Fast & Furious. With 9 parts totaling $5.891 billion worldwide, Fast & Furious is one of the most successful franchises in history. This also makes Diesel's name even more famous.
Starring and participating as a producer in films helped Diesel pocket huge amounts of money. In 2016 alone, he earned $ 35 million and became the 7th highest-earning actor in the world. The actor's net worth currently stands at $225 million.
42. Ben Stiller
Ben Stiller is a world-famous comedian. He is a famous actor, comedian, screenwriter, director, and producer with many attractive films such as The Secret Life of Walter Mitty, Zoolander, Meet the Parents, DodgeBall, and the Madagascar series,…
The first comedy he participated in is There's something about Mary when it debuted and entered the top 5 best films of the year. But the film associated with Stiller's name is the Night at the Museum series.
43. Anthony Hopkins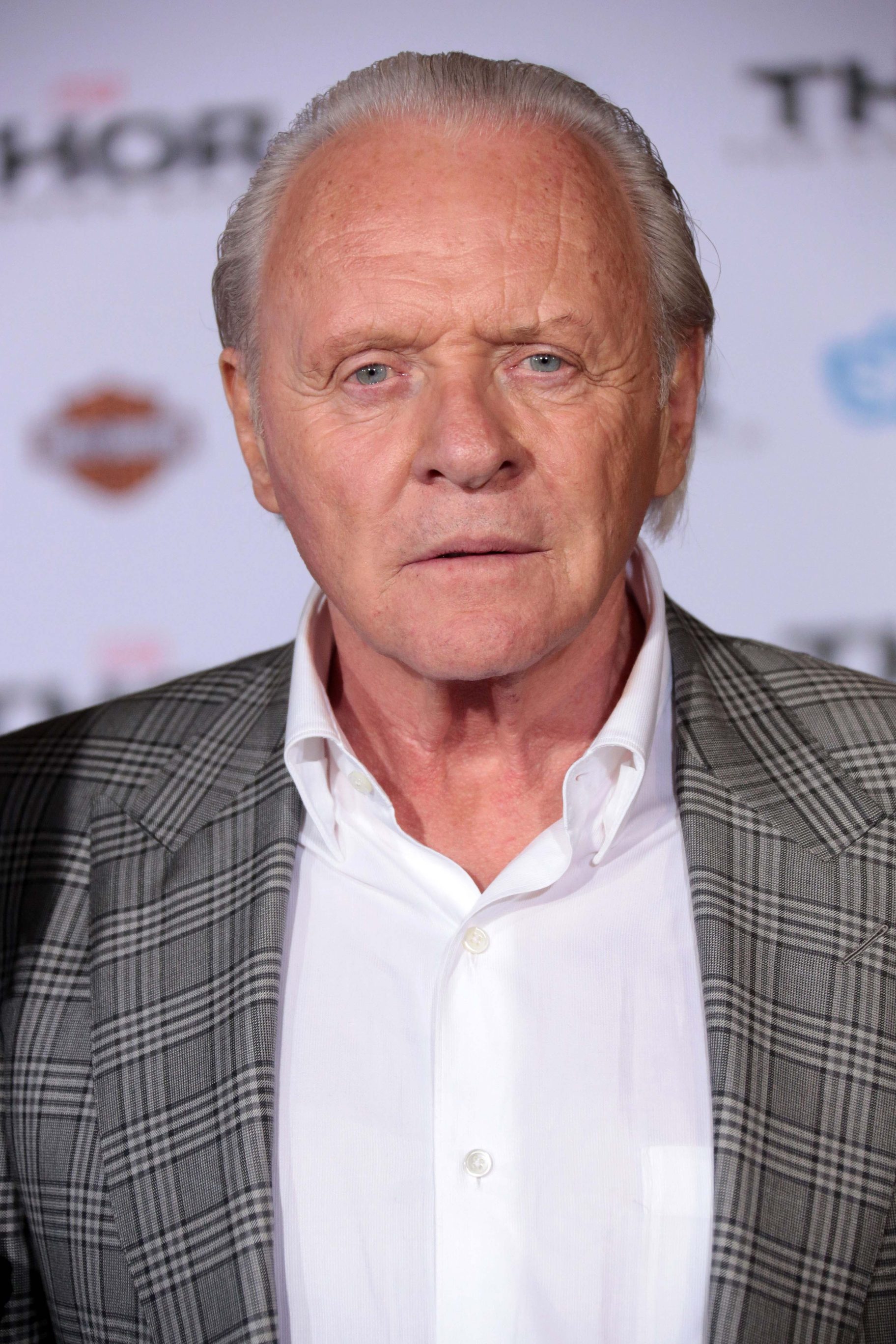 Anthony Hopkins is a name associated with many classic films in the history of cinema. He is an experienced actor and has repeatedly won major awards such as Academy Awards, BAFTA Awards, and Emmy Awards.
Possessing a voice that is both deep and inspirational, Hopkins has delivered gentle yet impressive performances without any tension but still incredibly attractive. Hopkins' NFT (non-fungible asset) artwork sold out in just 7 minutes, despite interest in the cryptocurrency market still being in a downtrend. As of October 2022, the total value of the NFT collection is $544,000.
44. Sacha Baron Cohen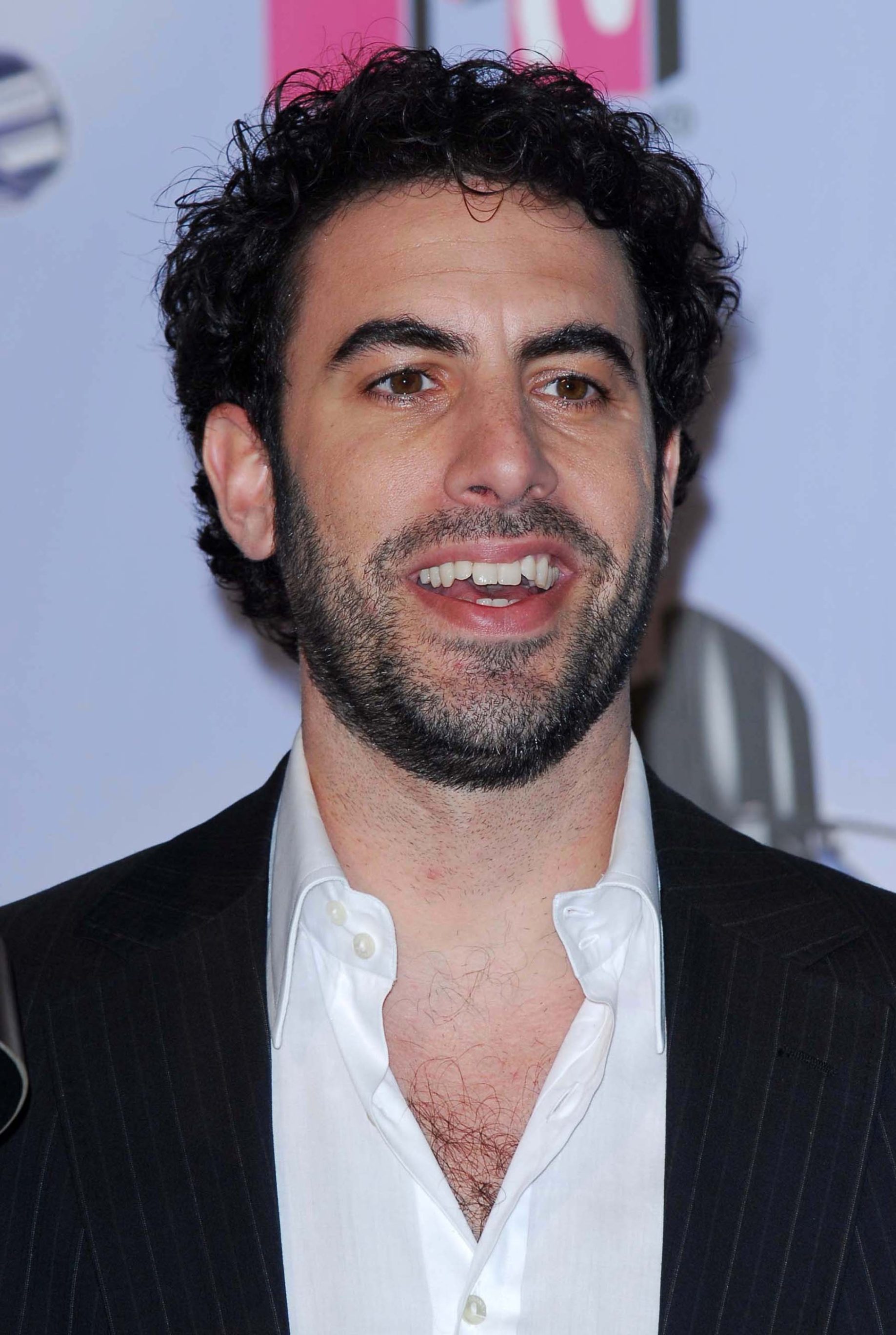 Sacha Baron Cohen is known for his portrayal of three fictional characters Ali G (series Da Ali G Show), Borat, and Brüno (movie Brüno). This British comedian is one who creates hilarious and controversial characters.
Although he was not popular with American audiences, his films were generally critically acclaimed and achieved great commercial success.
45. Johnny Depp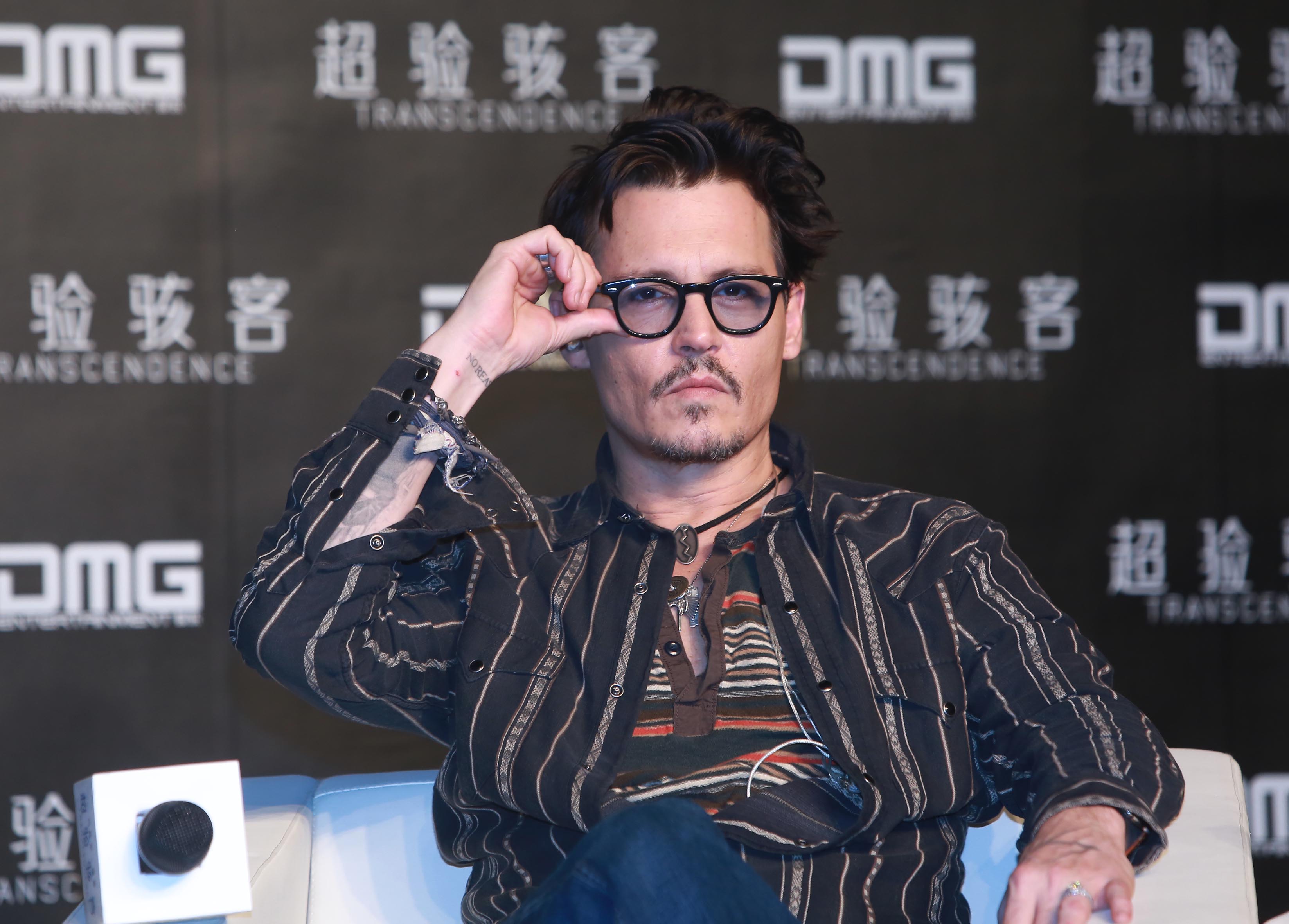 Johnny Depp is a Hollywood actor known for his movie works that have become popular in popular culture. He joined the acting career very early, collaborating with many other famous names in world cinema. Depp has pocketed many classics, leaving a solid mark on film critics and moviegoers. Thanks to his in-depth roles, he has a star on the Hollywood Walk of Fame.
In addition to being an actor, Depp is also known for his lavish lifestyle and spends most of his money on real estate, luxury cars, private jets, and many other luxuries. Only five movies Pirates of the Caribbean brought him more than 300 million USD. This is also the time the actor spends at breakneck speed.
46. Ryan Reynolds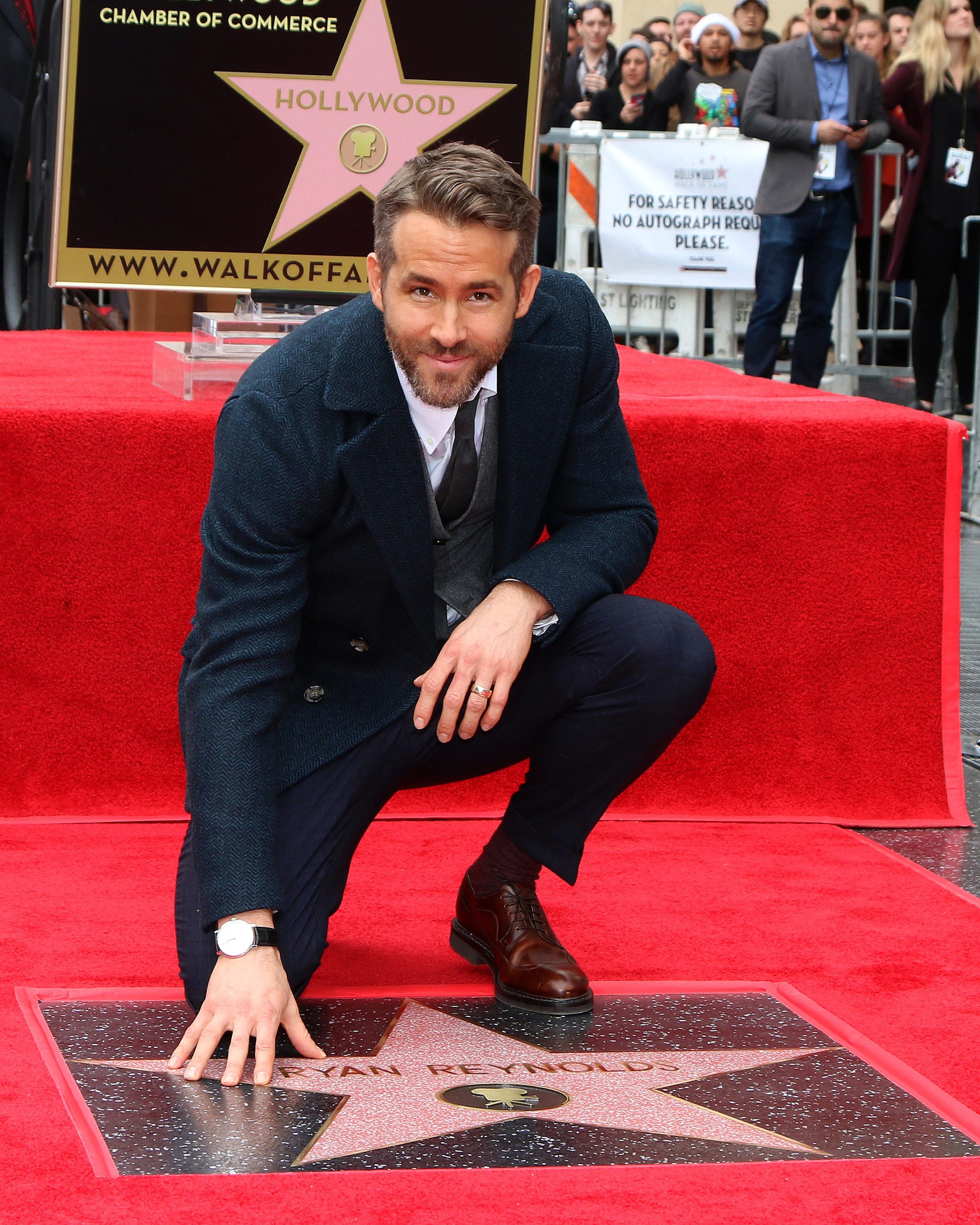 Ryan Reynolds is an American-Canadian actor and film producer. He has starred in many films, including comedies such as National Lampoon's Van Wilder (2002), Waiting (2005), and The Proposal (2009).
Although he acted in many films, it was in 2016 that he achieved peak success in his acting career through the hit series Deadpool. The audience knows him as a talented actor who always tries hard and perseveres, overcoming fate.
47. Rowan Atkinson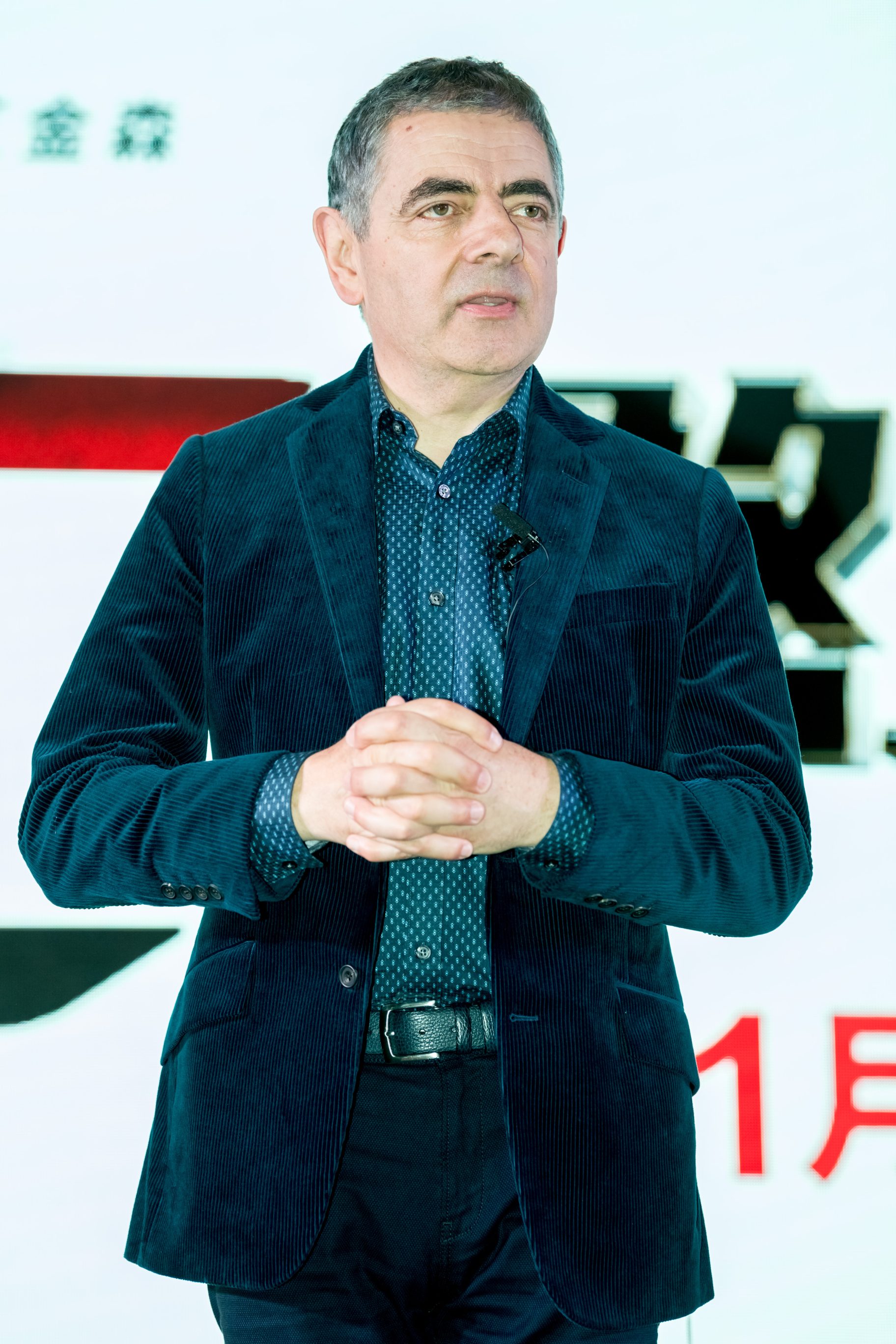 Rowan Atkinson is an English comedian best known for his role as Mr. Bean in the series and film of the same name. In addition, he is best known for his work on the sitcoms The Thin Blue Line and Blackadder and the satirical comedy show Not The Nine O'Clock News. The Observer included him in the top 50 funniest actors of comedies in the U.K. and among the top 50 comedians.
The character Mr. Bean brought Atkinson not only fame but also huge income even when he was no longer playing the character, as he was paid $ 1 million in profit from the sales of the rights to the series "Mr. Bean". At the same time, he also holds the position of director of the Tiger TV channel and earns nearly $1.3 million a year. In addition, the revenue of two episodes of his character Johnny English has so far grossed $618 million.
48. Saif Ali Khan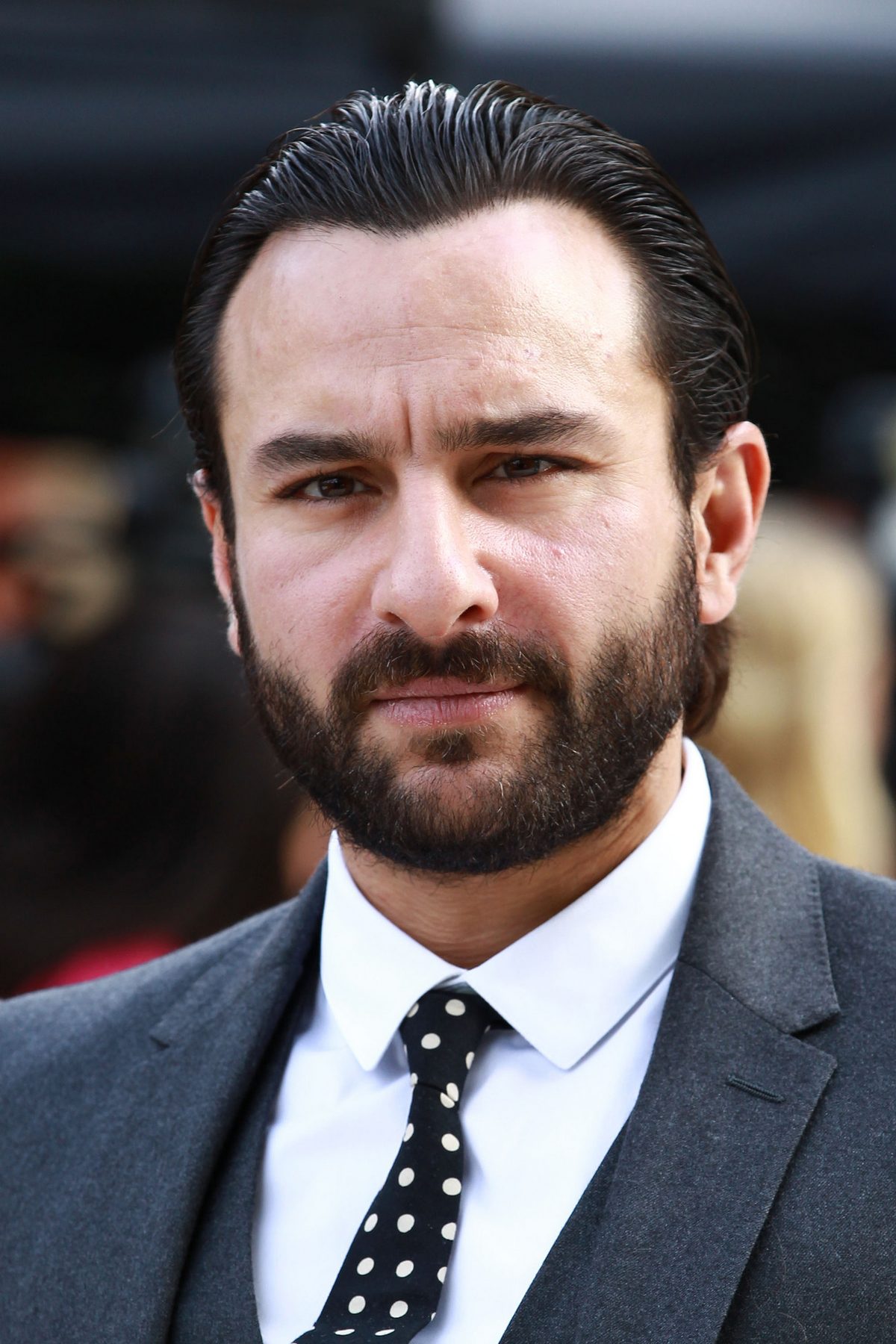 Saif Ali Khan is a well-known actor to the Indian public through many cult films. He is a prime example of people who give up their glory and wealth to pursue their dreams.
The son of Indian cricket legend Mansoor Ali Khan and famous actress Sharmila Tagore¸Saif Ali Khan grew up in the spotlight. After many years of pursuing an acting career, he is not a strange name for those who love Indian cinema.
49. Chris Hemsworth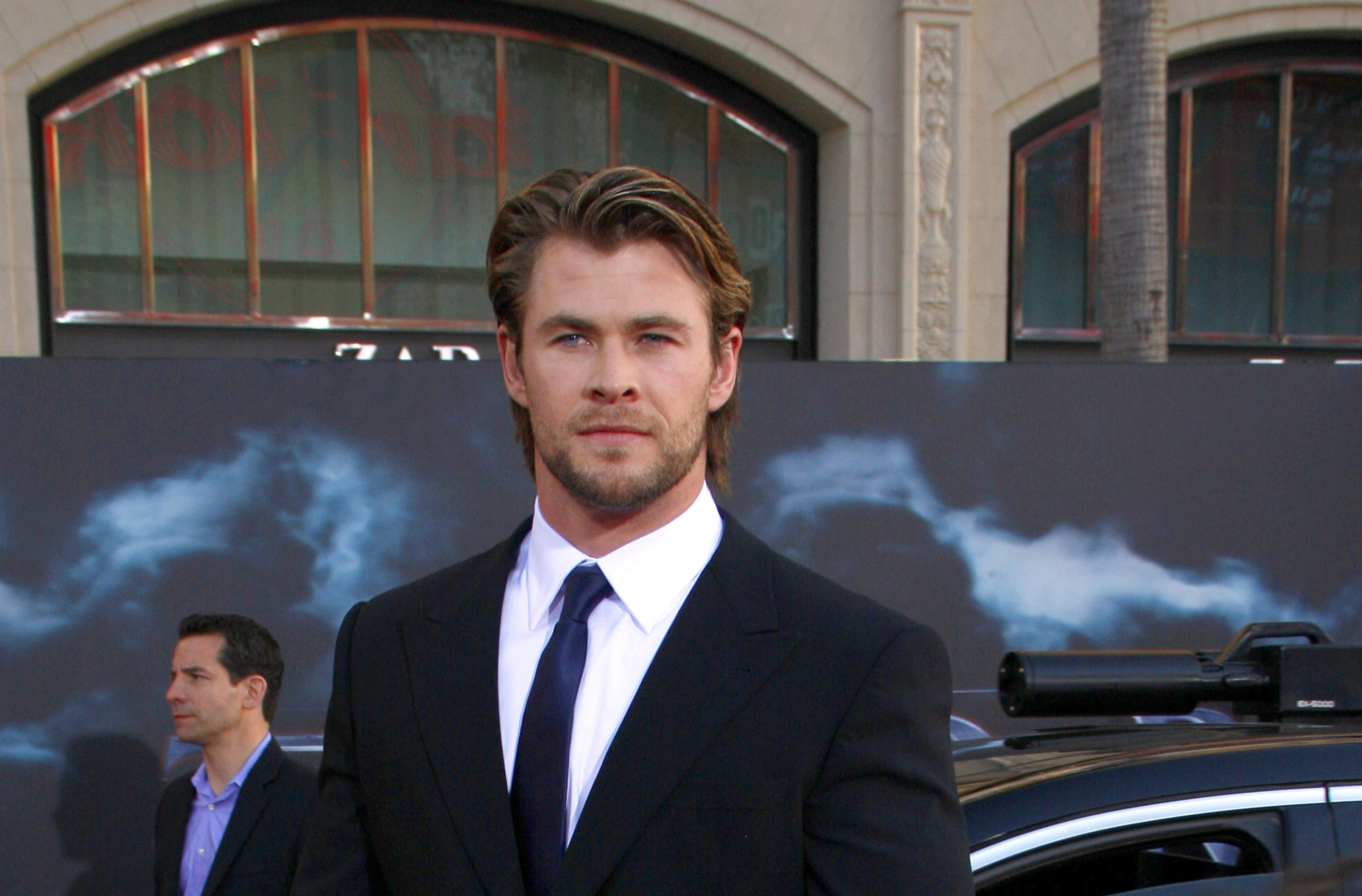 Chris Hemsworth was born in Australia, and he made his mark with the role of Thor in the Marvel Cinematic Universe. He has also appeared in the films Star Trek (2009), A Perfect Getaway (2009), The Cabin in the Woods (2012), Snow White and the Huntsman (2012), Red Dawn (2012), and Rush (2013).
In 2017 alone, Hemsworth earned 30 million USD, his total current net worth is 130 million USD. The level of wealth of this movie superhero was recently shown when he spent 8 million dollars to build a magnificent beachfront villa in Byron Bay (Australia).
50. Al Pacino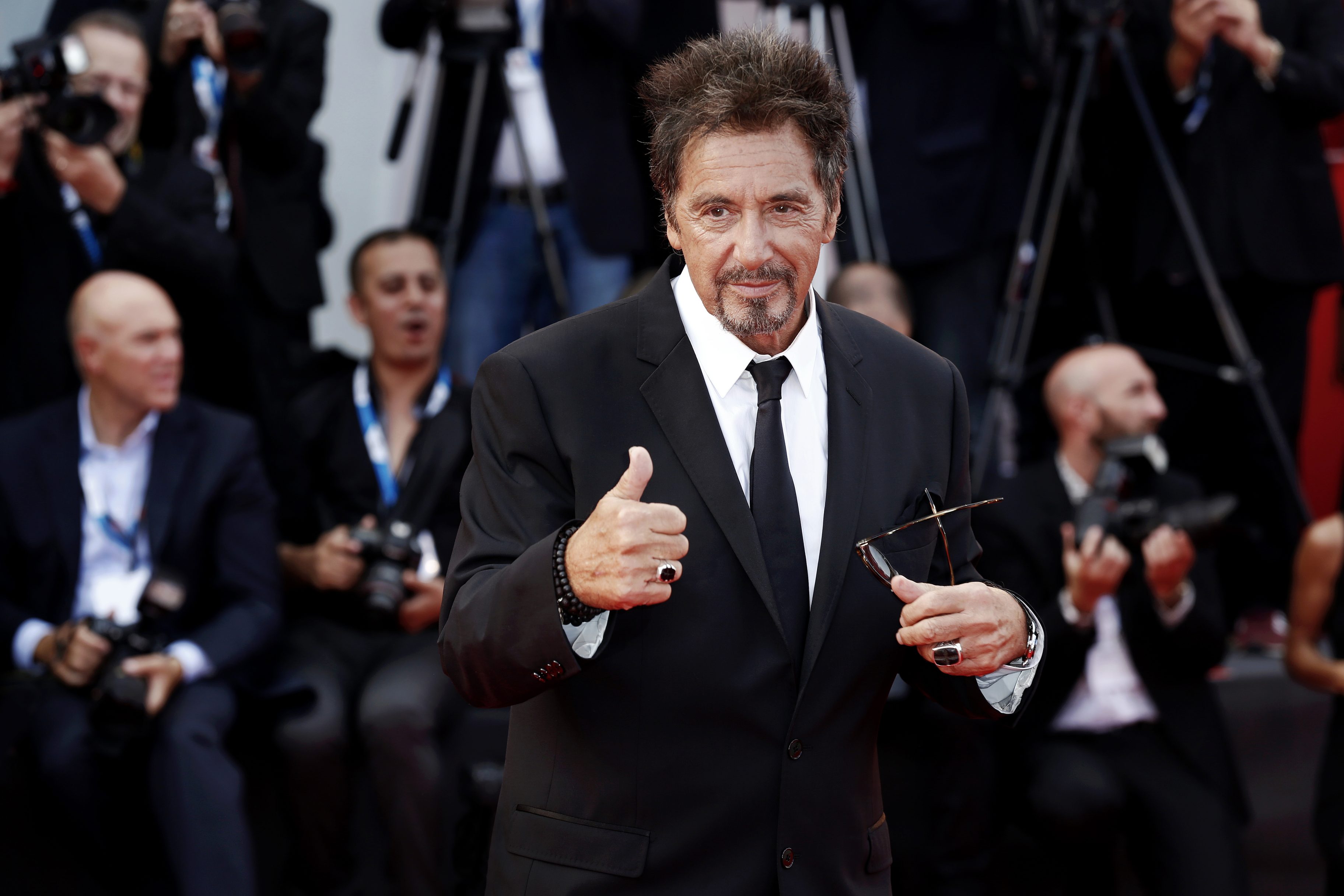 Al Pacino is a veteran movie actor. Starting acting at 30, he quickly became a leading Hollywood actor after his role in The Godfather and has maintained his acting career to this day. Al Pacino consecutively has many successful films such as "Scarecrow, Serpico, And Justice For All, Dog Day Afternoon… Critics praised him for his diverse incarnations.
Pacino has long owned a large property in the town of Palisades, he also owns several properties in New York City. His earnings from acting are always guaranteed and are always among the highest-paid actors in every movie he participates in.