Perhaps, one of the most notorious crimes that a human being can exist is taking the life of another human being. This is not only backed up by the fact that murder is unquestionably among the most severe crimes in any country's law but also profoundly engraved in our culture and social norms.
For instance, according to the bible, the second sin committed by humanity was indeed murdering – the murder of Abe at the hands of his brother Cain, to be more precise. However, despite the hideous nature of this act, some people actively choose to take the life of another fellow human being over and over – such individuals are commonly known as serial killers.
Today, we will go through the list of my favorite serial killers in America to take a glimpse into their twisted nature. And maybe, after going through the list, you – my dear readers will learn something new and exciting, or even a calling.
1. Jeffrey Dahmer – The Milwaukee Cannibal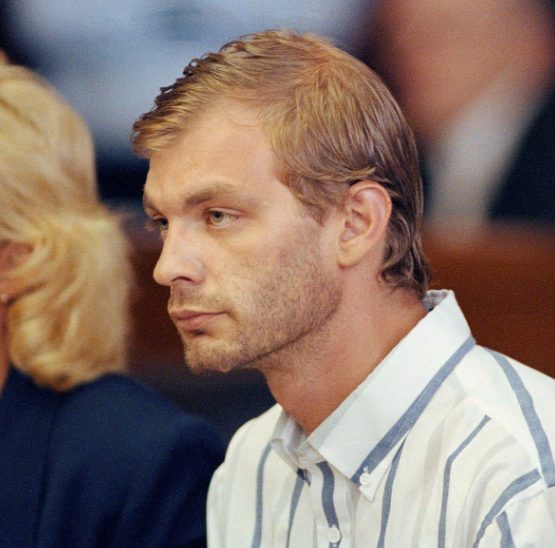 Let's start with one of the classics – Jeffrey Dahmer, also known as Milwaukee Cannibal. Some of you who are interested in criminal psychology may have already known that serial killers are often categorized into four different types based on their motives; these types are: visionary, mission-oriented, hedonistic, and power.
Carrying out the murder and dismemberment of 17 young men and teenage boys and practicing necrophilia and cannibalism on many of his later victims, it is not hard to see that Dahmer pursued a twisted sense of pleasure – putting him into the hedonistic type for the most part.
The sickening nature of his crimes and the number of his victim make the Milwaukee Cannibal stand out as a valuable case study – showing how dangerous the unstable mind of a fellow man can be to our society. It took 13 years to stop this murderous cannibal, resulting in the loss of lives of 17 victims.
2. Ed Gein – The Plainfield Ghoul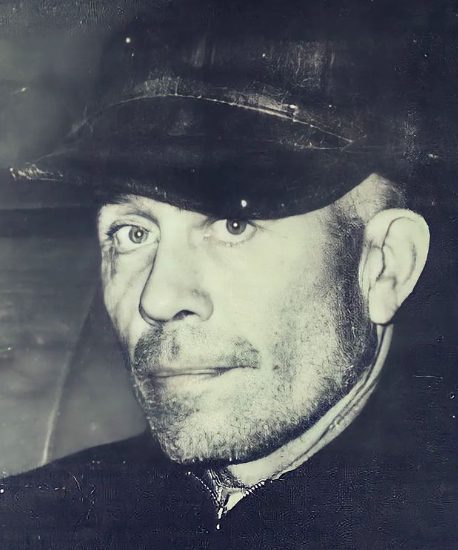 Edward Theodore Gein does not boast an impressive kill count compared to the other serial killers on this list. However, the number of his deceased victims makes up for his measly kill count.
Gaining the nickname "Plainfield Ghoul", Ed Gein had a thing for collecting buried corpses and their belongings. He even made some trophies and keepsakes from the body parts of the corpses that he had stolen from the local graveyards. But when it comes to murder, The Plainfield Ghoul only had two confirmed murders – sufficient to qualify as a serial killer.
3. Gary Ridgway – The Green River killer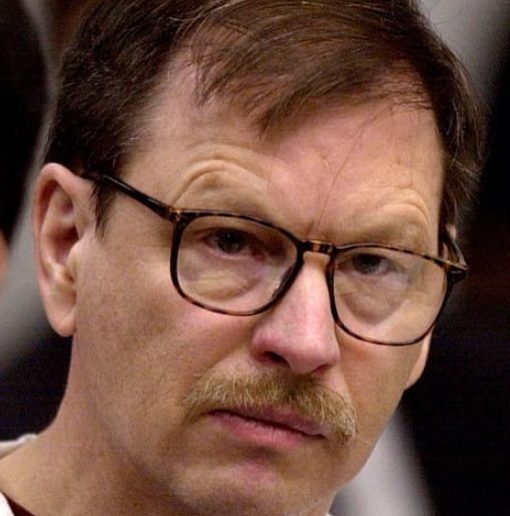 The first man-with-a-mission on this list – Gary Leo Ridgway, also known as the infamous Green River Killer, boasts an impressive kill count of 49 convicted victims.
The number of his suspected victims ranges from 71 to 90 + on top of that. He primarily targeted sex workers, which include many teenage girls and young women.
Some people believe that the Green River Killer is the mission-oriented type; however, the fact that he often returned for sexual activity with the corpses of his victims also implies that he was also after his twisted carnal desires.
4. Theodore Robert Bundy – The Riverman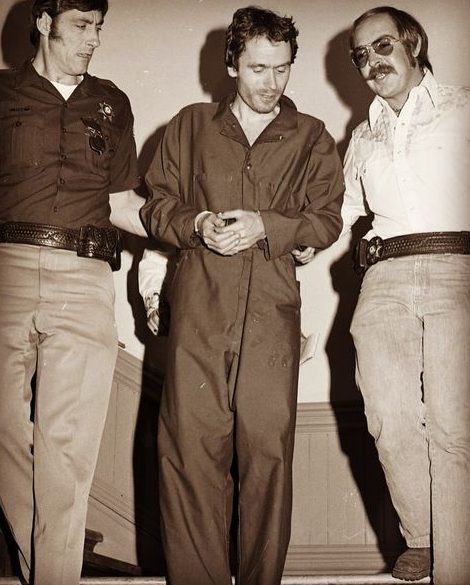 By exploiting his charismatic and good-looking appearance, Ted Bundy easily won the trust of his victims and society. Bundy preferred to distract his victim by impersonating an authority figure or faking a physical impairment; he would use this chance to knock out the victim with blunt force and drag them to a secondary location to be raped and strangled.
This ruthless serial killer also possessed some necrophilic tendencies because he often came back to perform sexual acts with the corpses. Bundy was a confident individual, even after his captivation.
Once, he even claimed to be "the most cold-hearted son of a bitch you'll ever meet". This self-claim is quite precise since Ted Bundy was a true psychopath who enjoyed the power he felt from his total control over the unfortunate victims.
5. John Wayne Gacy – The Killer Clown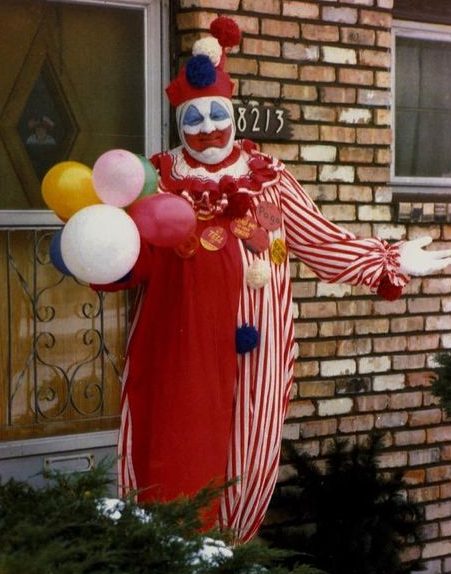 Coulrophobia – commonly known as the fear of clowns, seems to be a silly concept at first; after all, before the evil clown archetype was made famous by pop-culture media, it was not that well known in the past.
However, your fear would be justified if you ever find yourself being tricked into being handcuffed in an isolated ranch-style house on the pretext of performing a magic trick. This was the usual way that John Wayne Gacy trapped his victims before rapping, torturing, and finally killing them.
His targets were primarily young men and boys, which of course, are way easier to be tricked into his lethal trap. The Killer Clown had 33 confirmed victims, most of whom are buried in the crawl space of his home, and some are buried on his property.
6. Belle Gunness – Hell's Princess
Luring her victims to her rural Indiana property with the promise of marriage, the sly Belle Gunness claimed the life of at least 14 people. Even though this evil woman seemingly perished in a fire in 1908, many people believe that the Norwegian-American serial killer had faked her death. In the end, her fate was unknown.
7. Robert Christian Hansen – The Butcher Baker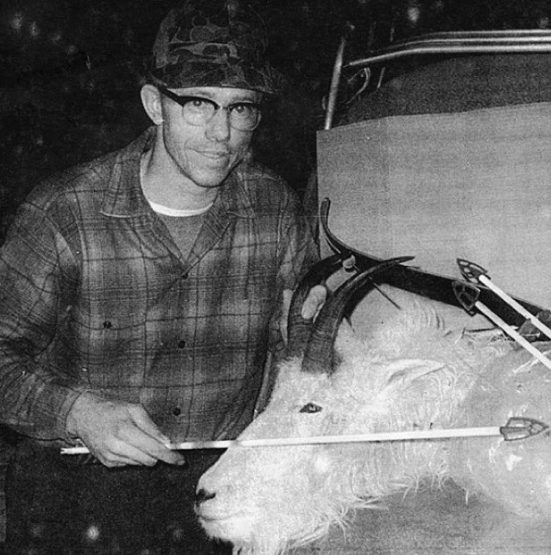 Robert Christian Hansen's favorite hobby was hunting; however, the man seemed to like it a little too much – holding people at gunpoint and forcing them to be his prey for a wild hunt in the wilderness. He would then hunt them down with a Ruger Mini-14 and a knife. Being arrested and convicted in 1983, the Butcher Baker had 17 known victims on his record.
8. Harry F. Powers – The West Virginia Bluebeard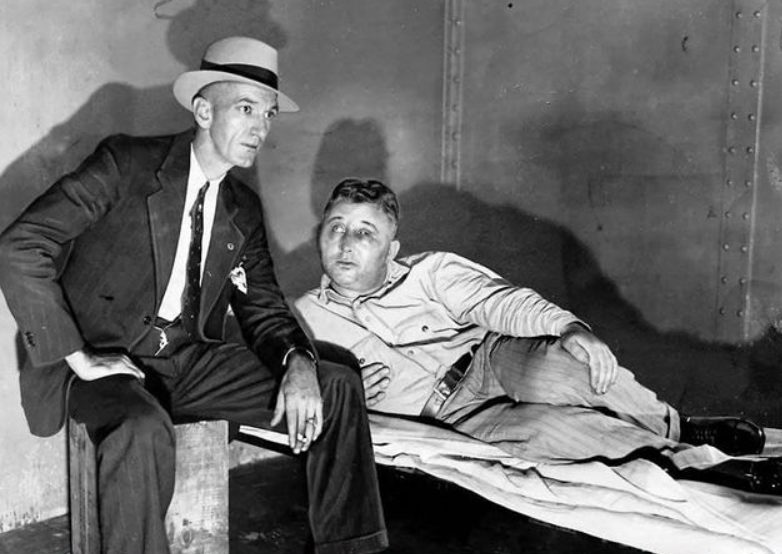 Being tricked and murdered for one's money by a tinder date sounds like a good plot for a modern thriller, but in the 1930s, few would find themselves in that tragic situation.
However, such ill fate befell Asta Eicher (a widowed mother of three) and Dorothy Pressler. The Dutch-born American serial killer – Harry F. Powers – murdered these two broken hearts (and Asta Eicher's children) in the garage and basement of his home in Quiet Dell.
They were later buried in a ditch on his property. More love letters were found in the trick of his car, many of which had been replied to by Powers to kill the writer and steal their money just as he did with his recent victims.
9. Samuel Little – The Choke And Stroke Killer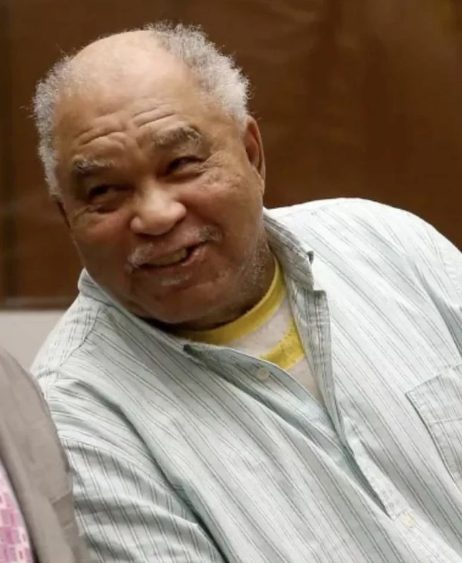 Samuel Little is confirmed to be involved in at least 60 of the 93 confessed murders, which places him at the top of the number of confirmed victims in United States history. Little's crime span also lasted a wonderful time (1970 – 2005).
This cruel strangler had taken the lives of numerous women from 19 states. With all these numbers, he was considered the most prolific serial killer in the U.S.
10. Paul Dennis Reid – The Fast Food Killer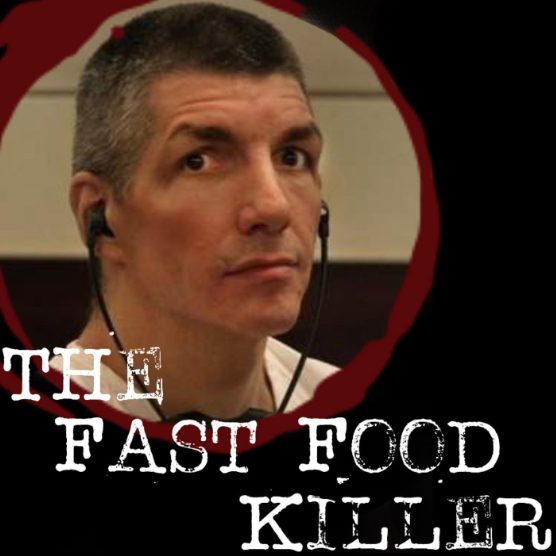 Since this list is about American serial killers, nothing screams "America" more than fast food. Paul Dennis Reid's method and motivation are also very similar to the nature of fast food, which is cheap, heavily seasoned, and fast.
In 1997, Reid robbed three fast food places and killed their employees with a gun. He started with a Captain D's place on February 16, then continued his crime at a McDonald's on March 23; after that, the iconic fast food killer went for a murderous dessert at a Baskin-Robbins on the evening of April 23.
11. Lydia Sherman – The Derby Poisoner
The Derby Poisoner's nickname says a lot about Sherman's method to end her victims – poisoning.
The heartless woman took the lives of 11 victims; among her victims, three were her husbands, and eight were children under her care. It is also worth mentioning that 6 out of 8 children that Sherman poisoned with arsenic were her old children.
The female poisoner escaped under the pretext of being sick and got a job as a housekeeper to a wealthy widower in Providence; however, she was caught again and lost her life to cancer in Wethersfield State Prison in 1878.
12. Dorothea Puente – The Death House Landlady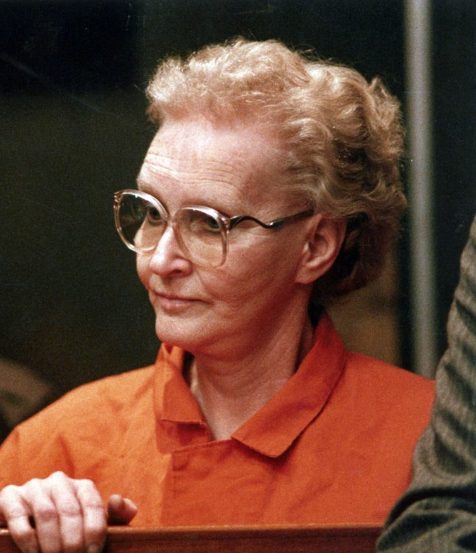 Being dubbed "The Death House Landlady" by the newspapers, Dorothea Helen Puente preyed on various elderly and mentally-ill boarders staying at her boarding house. According to the investigation, Puente drugged her victims to the point of overdosing.
The insidious older woman would go on and cash her victims' Social Security checks after murdering them and hiding their bodies away – an evil act.
13. Daniel Harold Rolling – The Gainesville Ripper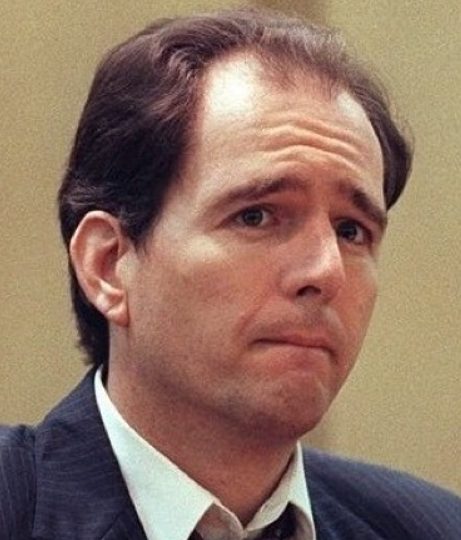 The unique thing about Rolling was that this serial killer exploded like a bomb – killing five students in only a month. The Gainesville Ripper performed his sinister acts violently, mutilating and even posing his victims after killing them.
Like many other serial killers, Rolling's deranged mind seems to result from his troubled family life and childhood. This is backed by the fact that many of his victims were petite white brunettes with brown eyes, which resemble his mother greatly.
13. Aileen Carol Wuornos – American Boogeywoman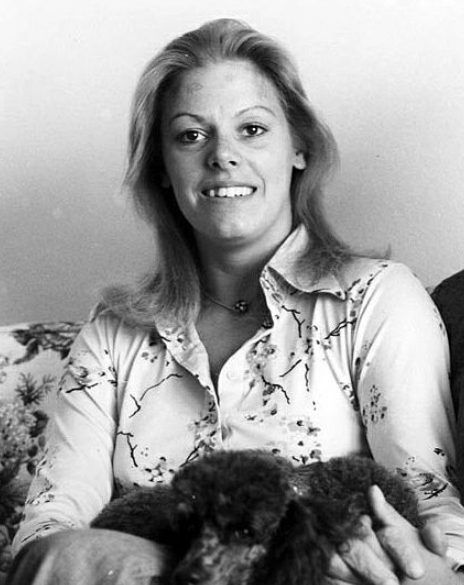 Compared to other female serial killers who often use poison to end their victims, Aileen Carol Wuornos stood out as a daring individual. While she was working as a street prostitute during the period from 1989 to 1990, this woman had shot dead and robbed seven of her male clients.
The serial killer justified her actions by claiming that her victims either raped or tried to rape her, which makes her homicides an act of self-defense. However, in the end, Wuornos had to pay for her crimes by lethal injection.
14. Richard Francis Cottingham – The Times Square Killer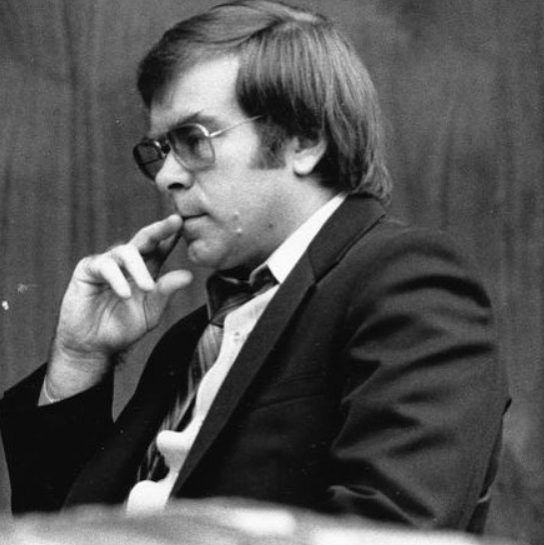 Cottingham victims mainly comprised young women and girls in New York and New Jersey between 1967 and 1980. However, despite being active in such major cities, The Times Square Killer flew under the justice's radar for several years.
It was not until May 22, 1980, that Cottingham was arrested for kidnapping, attempted murder, aggravated assault (and several more offenses) of a young woman.
After his arrest, the police eventually discovered his murderous crimes. In the end, it was estimated that Cottingham had murdered more than 12 people; he was also convicted of 8 murders.
15. Robert Andrew Berdella Jr. – Kansas City Butcher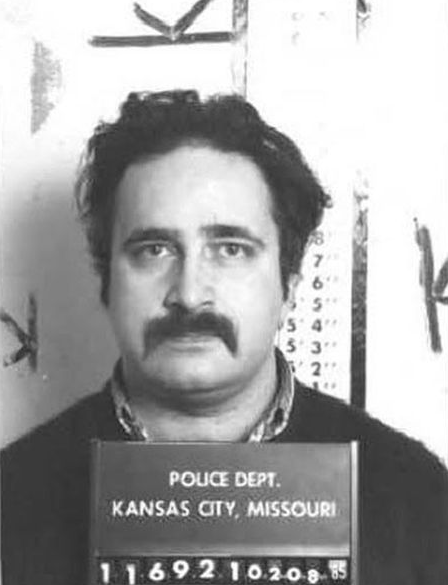 Robert Andrew Berdella's serial killer career involved kidnapping, raping, torturing, and murdering six young men. Berdella seems to relish the sensation of control over his victims, as he often subjected them to lengthy ordeals before killing them (up to six weeks of captivity).
The Kansas City Butcher then extensively dissected his victims' bodies before getting rid of them in garbage bags later. Berdella later stated that he took inspiration from the movie The Collector for his murderous fantasies.
16. The Alphabet Murders – Or The Double Initial Murders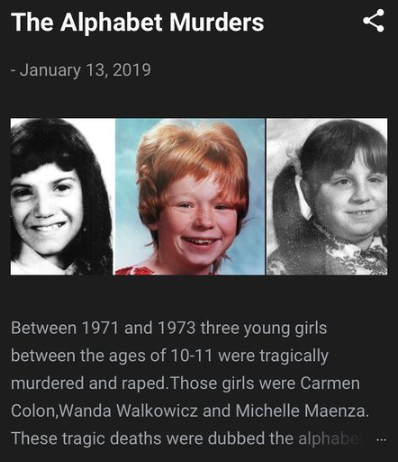 The Alphabet murders, or the Double Initial murders, is a series of child murders between 1971 and 1973 in Rochester, New York. This series of murders consisted of the murders of three little girls, whose ages ranged from 10 to 11.
Each victim suffered the fate of being sexually assaulted first and being strangled to death later. These murders are dubbed "The Alphabet Murders" because all victims' names and surnames began with the same letter (Carmen Colón, Wanda Walkowicz, and Michelle Maenza).
17. David Berkowitz – The Son Of Sam
In the 1970s, David Berkowitz was the serial murderer responsible for spreading fear across New York City. In letters to the police, he referred to himself provocatively as the "Son of Sam".
David is suspected of killing about six people; nevertheless, the circumstances surrounding his crimes are very contentious. There are several documents and studies that point to the possibility that he was a member of a certain cult at one point.
He also murdered victims while uttering the name of the devil, Satan. It's possible that David is in the business of manufacturing snuff pictures, which are films produced via actual physical violence and homicide.
After his arrest, Berkowitz said that he had been directed to perform the mass murder by the devil and a Labrador retriever that belonged to a neighbor called Sam.
18. Long Island Serial Killer – Also Referred To As The Gilgo Beach Killer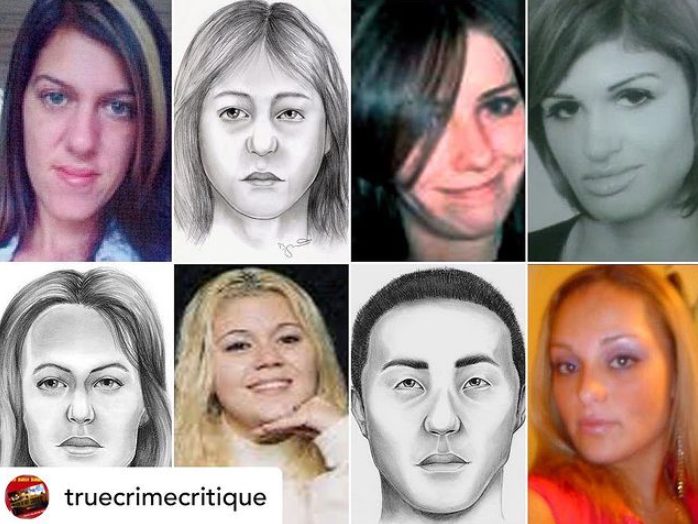 The Long Island serial killer is the most recent unidentified serial killer. Their existence was made known to the police through the search for Shannan Gilbert, a missing 24-year-old sex worker.
On December 11, 2010, officer John Mallia found a skeleton of Melissa Barthelme in a disintegrating burlap bag. This discovery led to a mass investigation by the police, which finally resulted in the discovery of 3 more bodies. In 2011, the remains of six more victims were found.
The police believed that there was a single perpetrator responsible for all these ten murders due to the common characteristics between the condition of the remains and forensic evidence. They were sure the killer came from Long Island, hence the title "The Long Island serial killer". To this day, nobody knows who the Long Island serial killer really was.
19. The Zodiac Killer – The Most Infamous Murderer In American History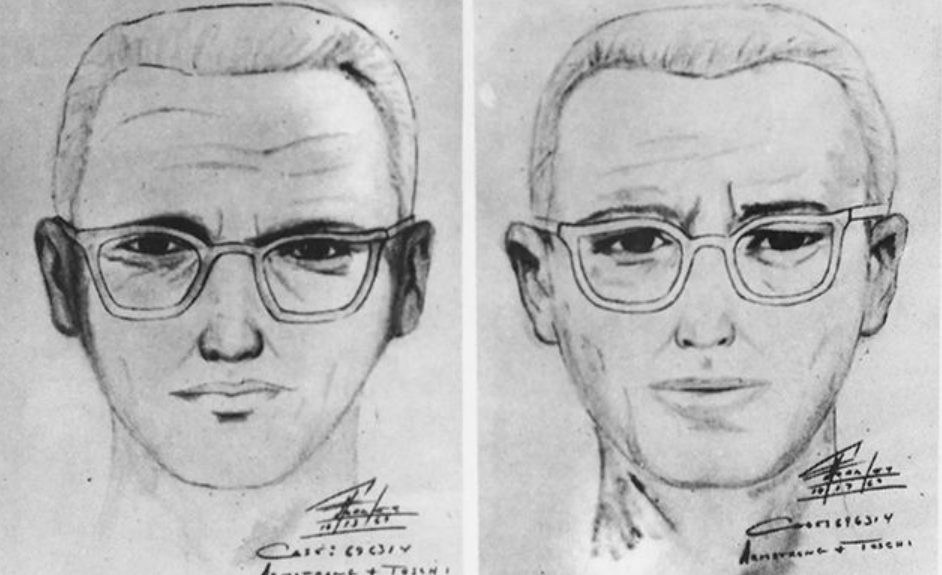 Zodiac Killer's case is considered one of the most famous unsolved murder cases. In the late 1960s, between 1968 and 1969, five victims were killed in the San Francisco Bay Area.
This mysterious serial killer mainly targeted young couples and lone male taxi drivers in the mix. During his active period, the Zodiac killer claimed the lives of five victims; two of his attempted victims survived his assault.
The killer was well-known for a series of taunting letters and cards sent to the regional newspapers. His writings' content included ciphers and cryptograms, in which he cryptically stated that he was collecting enslaved people for life after death.
To this day, only two out of four ciphers of the Zodiac killer were solved; just like the arrogant killer's identity, two remain unsolved.
20. Richard Ramirez – Night Stalker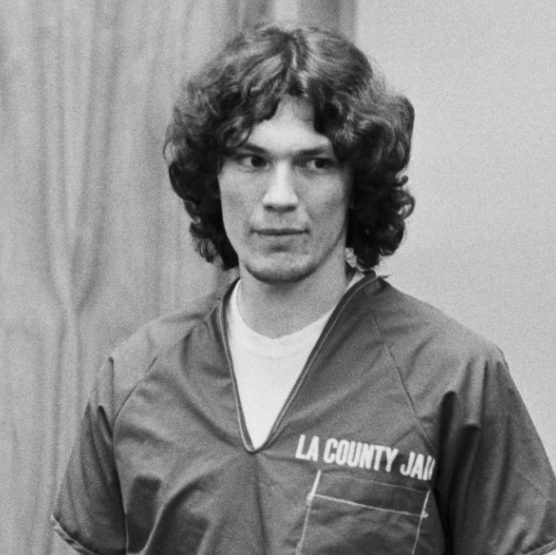 Midway through the 1980s, Richard Ramirez killed at least thirteen people and became a notorious nighttime murderer in California, United States. On February 29, 1960, Ramirez was born, and he grew up in El Paso, Texas. Early on, Ramirez reportedly had severe brain injuries due to his father's maltreatment.
Initially, it looked that Ramirez exclusively attacked individuals around Los Angeles, but it is now believed that he also killed numerous victims in the area. Numerous killings include aspects of Satanism, such as Ramirez carving a five-pointed star on the bodies of his victims or compelling them to make an oath of allegiance to this faith.
Ramirez was charged with 13 charges of murder upon his arrest. Moreover, he was responsible for several rapes, assaults, and thefts. In 2013, at the age of 53, Richard Ramirez passed away due to cancer complications.