When it comes to caring for and styling black hair, it's critical to select hair salons that understand the specific demands and issues that it presents. With the growing popularity of Dominican hair salons, many people ask if they are a good option for black hair. Dominican salons are known for emphasizing blowouts and silk press methods, but it's critical to assess whether these procedures are compatible with the needs of black hair.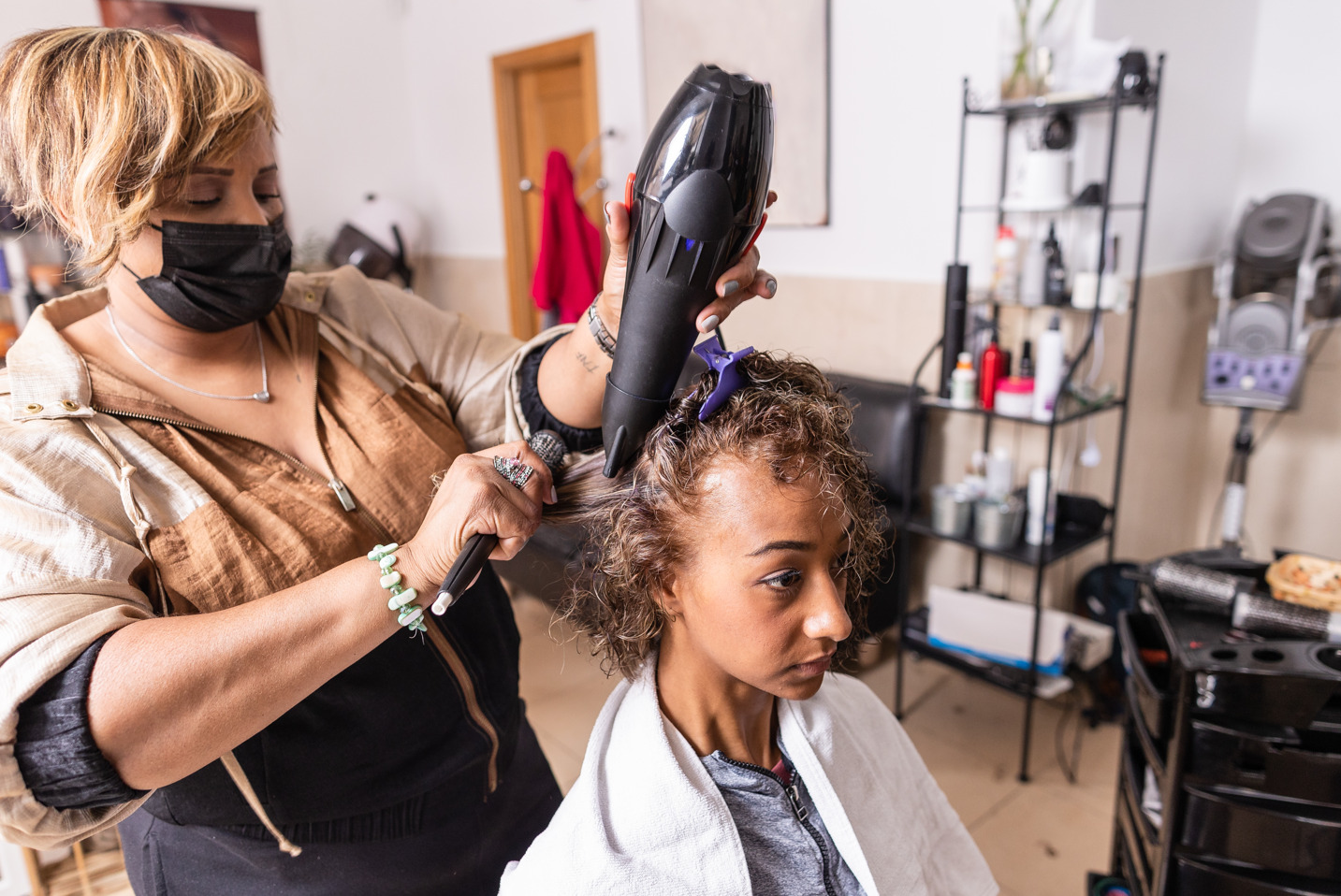 In this blog post, we will look at the things to consider while deciding if Dominican hair salons are appropriate for black hair. We will go through the benefits and drawbacks, potential issues, and alternate solutions for maintaining the health and quality of black hair. Our goal is to give you the information you need to make an informed decision about where to go for your hair care needs. Let's look at if Dominican hair salons are a feasible option for black hair.
Key Takeaways
Although Dominican salons are well-known for their expertise in styling curly, coily and kinky hair, there are some potential concerns to be aware of, such as the use of excessive heat and the possibility of illicit relaxer use.
Before visiting a Dominican salon, consider the potential impacts of extreme heat on hair damage and curl pattern loss.
Some Dominican salons have been accused of applying relaxers to clients' hair without their permission, causing damage and altering the natural curl pattern.
Rough treatment and a linguistic problems in communication are also possible in Dominican salons
Individuals with Black hair can look into alternate possibilities, such as natural hair salons that promote mild treatments and understand the specific demands of diverse hair types.
When tipping at a Dominican hair salon, it is customary to tip between 15-20% of the entire cost of the services delivered as a token of appreciation for the stylist's ability and service.
What Are Dominican Hair Salons?
Dominican hair salons have a specialization in styling and treating natural hair, particularly the Afro-Caribbean hair texture. Originating from the Dominican Republic, these salons have gained global recognition and can be found in various countries, including the United States. Dominican hair salon proprietors frequently have Dominican ancestry with African and Spanish elements. This cultural heritage helps with their knowledge and ability to style black hair.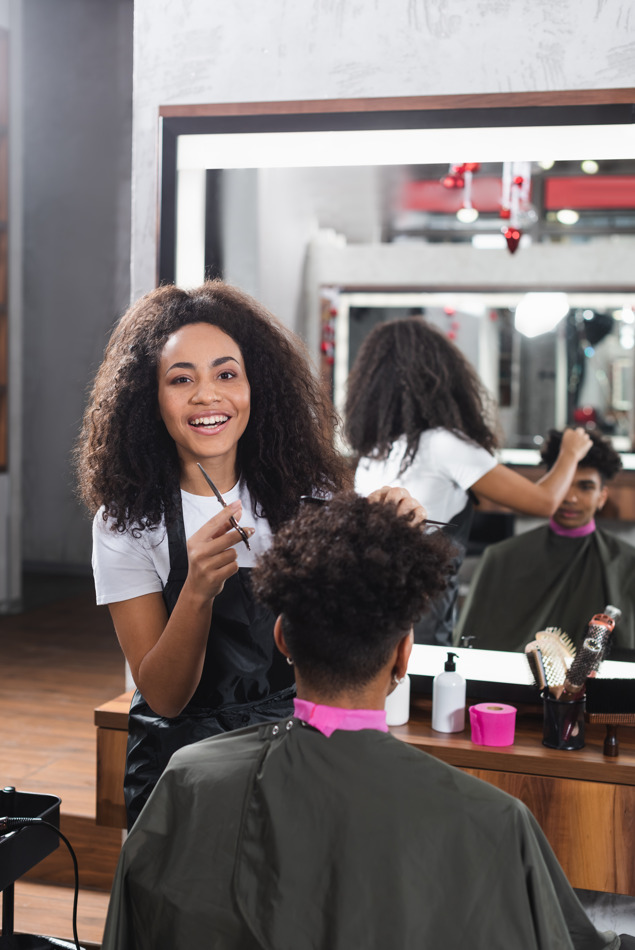 Dominican hair salons are known for their expertise in managing and styling curly, coily, and kinky hair types. They often provide haircuts, styling, blowouts, relaxers, hair extensions, and treatments designed exclusively for textured hair.
Are Dominican Hair Salons Good Or Bad For Black Hair?
Dominican hair salons are pretty decent. The level of service, like any other sort of salon, might vary depending on the specific salon, stylist, and individual experiences. When it comes to Dominican hair salons, there are both positive and bad things to consider.
On the positive side, Dominican hair salons are known for their expertise in providing sleek and straight hairstyles, such as the Dominican blowout. They often use a combination of heat and round brushing techniques to achieve smooth results. Some individuals with black hair appreciate the convenience and immediate transformation that these salons can offer.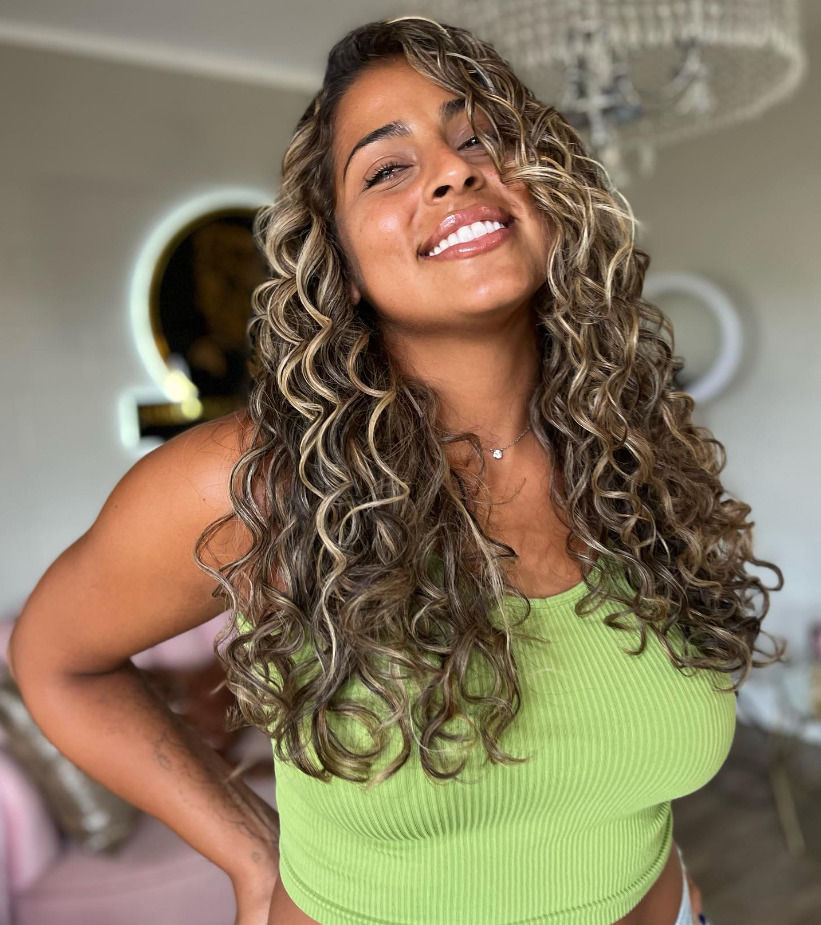 However, there are potential negative aspects to be aware of as well. The use of high heat and tension during styling can lead to hair damage and breakage, especially for those with delicate or chemically treated hair. Additionally, some Dominican salons have been associated with the practice of adding relaxers to clients' hair without their consent, which can lead to negative effects such as dryness, damage, and an altered curl pattern.
Finally, while selecting a salon or hair care procedure, it is critical to examine your hair's individual demands and preferences. It is always best to talk honestly with your stylist, ask questions about the procedures and products they use, and emphasize your hair's health and integrity.
The Popularity Of The Dominican Blowout
The Dominican Blowout is a well-known and popular hairstyle technique. It started in Dominican salons and has since acquired international acclaim. Hair washing and using specific hair care products known as "Dominican shampoo" or "Dominican conditioner" are usually the first steps in the procedure.
The stylist will then dry and brush your hair with a round brush while utilizing high heat from a hair dryer or flat iron. This procedure aims to achieve straight, silky hair with some volume. Some individuals like this haircut because it gives their hair a new and unusual look.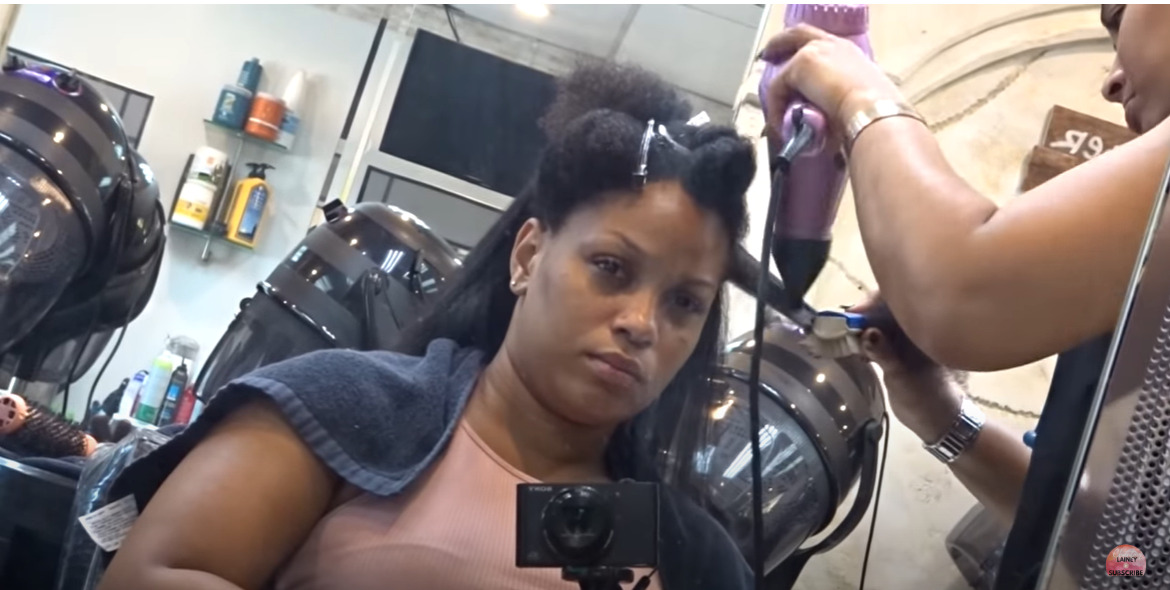 However, it is important to note that in Dominican salons, the use of high heat and tension in the hair styling process can be damaging, especially for those with thin or chemically treated hair. Excessive heat and pressure can lead to hair damage and breakage. Therefore, it is crucial to prioritize the health and quality of your hair when selecting a styling method.
Obstacles When Getting Hair Done At Dominican Salons
When visiting a Dominican hair salon, it's essential to be aware of certain aspects that can significantly impact your experience and hair health. While these salons are known for their expertise in hair straightening techniques, such as the popular Dominican blowout, there are a few notable things to keep in mind to ensure a positive salon visit. Here are some obstacles you might face:
Excessive Heat Usage And No More Curls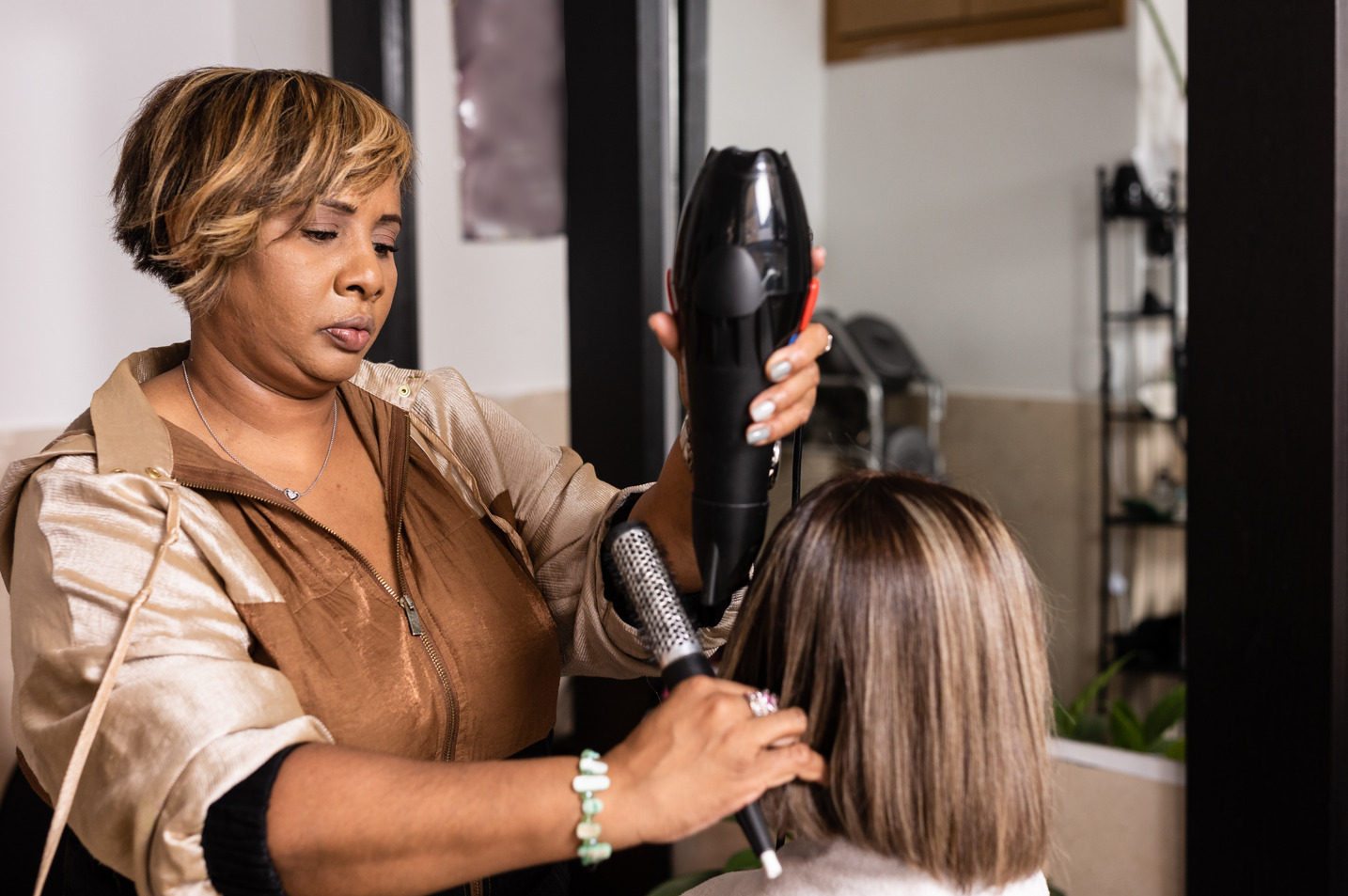 Dominican salons are well-known for using heat-styling products such as blow dryers, flat irons, and hot combs. While these tools might produce desirable hairstyles, using them excessively can cause hair damage, dryness, and breakage.
Keratin, a protective protein, is found in hair. Black hair on the other hand, has fewer quantities of keratin towards the ends, leaving it more prone to dryness and brittleness. Keratin proteins can be degraded by high temperatures, resulting in hair loss and breaking. Furthermore, high heat can deplete the hair's natural moisture, resulting in frizz and split ends.
Moreover, if preserving your curls is a priority, we recommend exercising caution when considering a visit to a Dominican hair salon. Excessive heat application can lead to the loss of your natural curl pattern, making it important to consider the potential impact before visiting a Dominican hair salon. The high levels of heat typically utilized in these salons can have a detrimental effect on your curls, causing them to become straight and potentially irreversible.
Using Relaxers Without Permission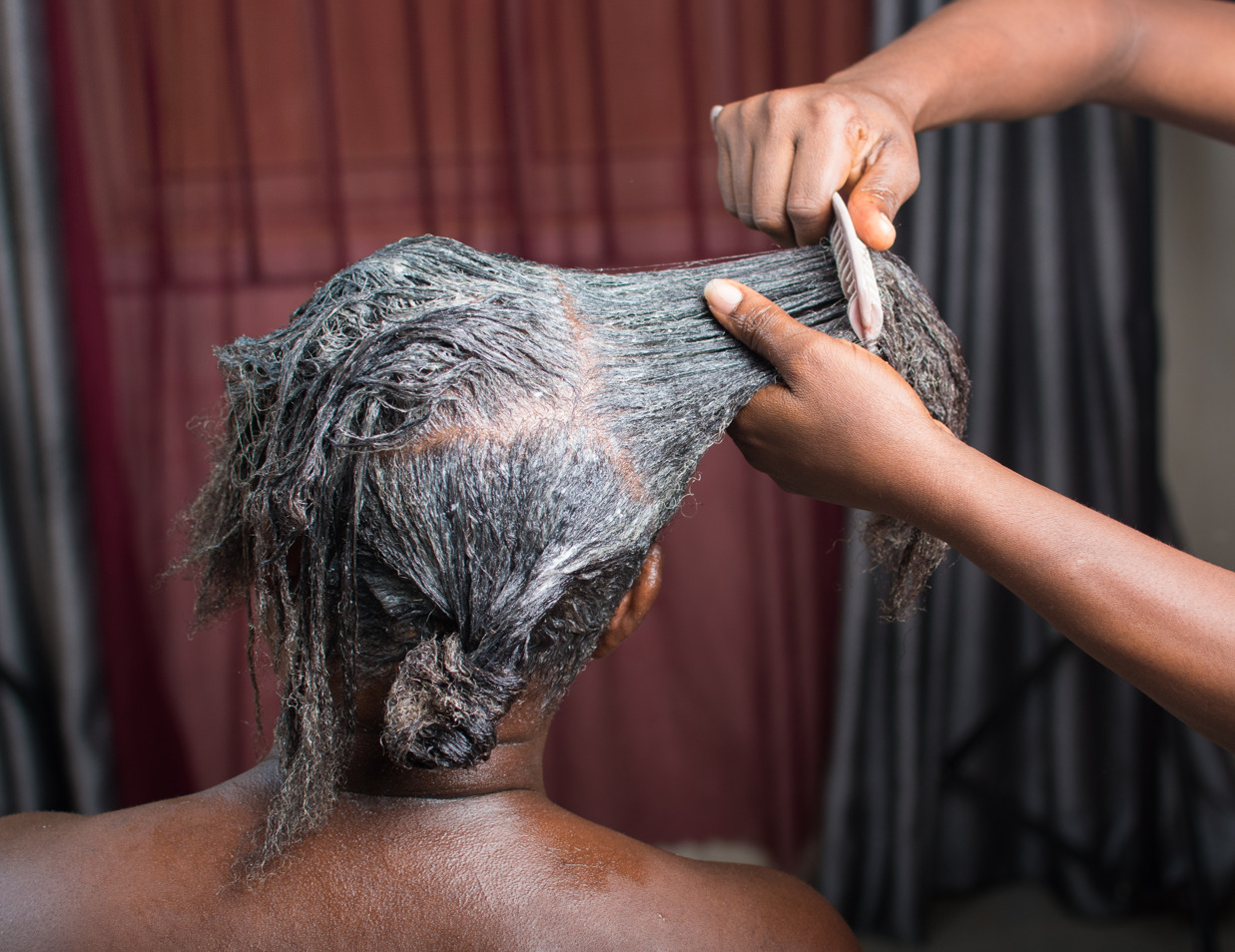 The majority of salons aim to serve as many clients as they can within a day to maximize their profits. However, problems arise when Dominican salons employ underhanded tactics to save time.
"Sneaking in Relaxers," also known as the covert use of hair straightening chemicals, is a term used in the hair industry to describe the practice of using relaxers in hairstyling procedures without the knowledge or consent of the client. Hair relaxers can make the hair straight, smooth, and easier to style, but they can also be damaging if not used correctly or too frequently.
There have been reports of Dominican stylists secretly using relaxers in their clients' shampooing processes to improve manageability and speed up the Dominican blowout method. Such procedures are inappropriate and can cause dryness, breakage, and a change in the natural curl pattern of your hair.
Rough Treatment
Clients have complained about harsh treatment in several Dominican salons. Some hairstylists look to be in a hurry and might be harsh while blow-drying hair using a round brush. This rigorous treatment can have a harmful impact on both the hair and the scalp. Rapid and aggressive blow-drying can cause hair strand damage as well as minor cuts or irritations on the scalp.
Over time, this may even result in hair loss or thinning for some clients. The discomfort experienced during rough handling is especially noticeable for those with thick and coarse hair. The blow-drying process can become painful and unpleasant, diminishing the overall salon experience.
Language Barrier In Communication
One of the primary obstacles is the language barrier. Some Dominican salon stylists may not be fluent in English, which can make communication difficult. It's important to find a stylist who can understand and communicate effectively in your native language to ensure your needs and preferences are understood.
Should I Consider Choosing Hair Services At A Dominican Salon?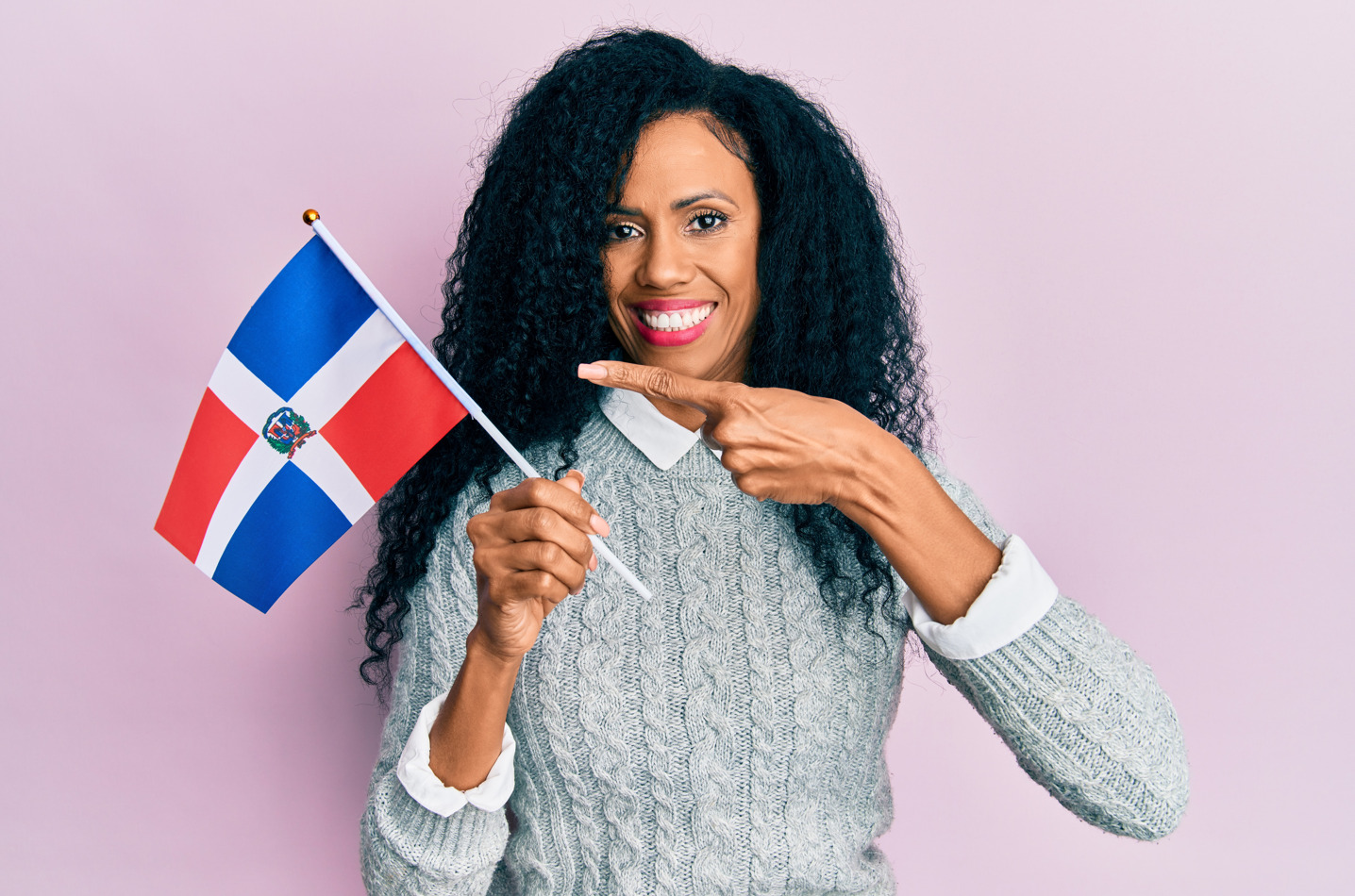 Choosing hair treatments at a Dominican salon is a personal choice based on your specific needs, preferences, and awareness of the salon's processes. However, it is essential to take into account the concerns voiced about hair-cutting techniques in some Dominican salons, particularly for people with Black hair.
Black hair requires specific care and gentle handling, avoiding harsh chemicals and excessive heat. There have been evaluations of practices in Dominican salons and shared experiences of Black women that raise concerns. Due to these concerns, it may be advisable for individuals with Black hair to explore alternative options for their hairstyling needs.
When straightening your hair, it is best to go to a natural hair salon that specializes in working with different hair textures. Natural hair salons frequently focus on the use of the lowest effective heat setting and practices that enhance the health and integrity of your hair. They understand the specific demands of different hair types and perform delicate treatments with minimum heat, ensuring your hair receives the highest care and attention.
Seek referrals, read reviews, and talk with stylists to ensure they understand your individual needs and can deliver the degree of care that is most suited to your hair type and desired results.
How Much Do You Tip At a Dominican Hair Salon?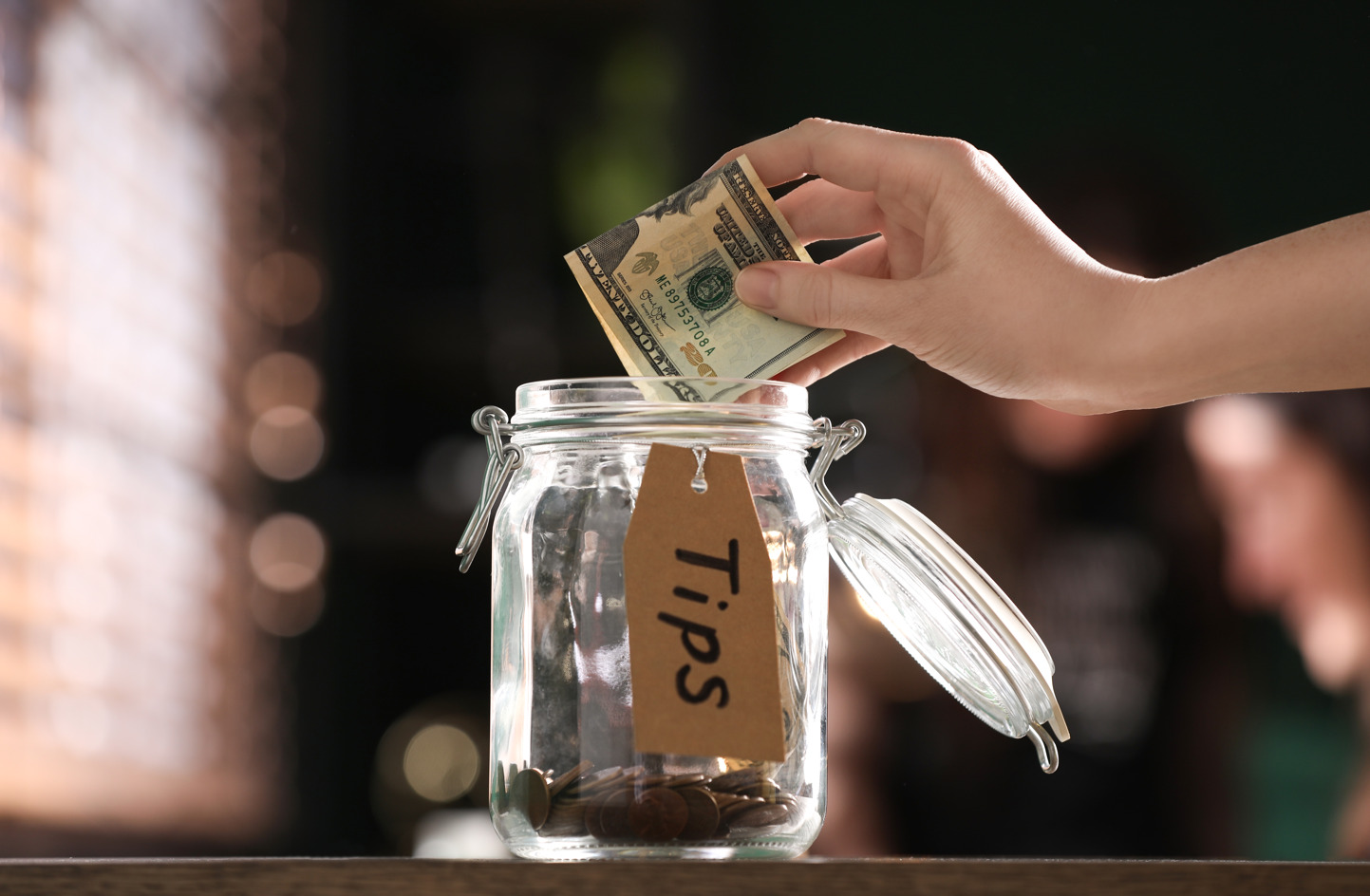 Tipping varies based on a number of factors, including geography, cultural traditions, and personal discretion. It is typically suggested to follow the normal tipping norms established in the hair salon business while tipping at a Dominican hair salon.
A common practice is to tip your stylist or hairdresser around 15-20% of the total cost of the services provided. This tip is a way to show appreciation for their skill, time, and effort in creating the desired hairstyle or providing quality services. Keep in mind that tipping is not mandatory, but it is a customary gesture to acknowledge excellent service.
FAQs
1. What are the potential concerns when considering a Dominican hair salon for Black hair?
Excessive heat usage during styling and the practice of "sneaking in relaxers" without permission is among the concerns associated with some Dominican salons. High heat can lead to hair damage and loss of curl pattern, while relaxers can cause dryness, damage, and alter the natural curl pattern.
2. How can I communicate my specific needs to a stylist at a Dominican salon for Black hair?
Concerns about some Dominican salons include excessive heat use and the practice of "sneaking in relaxers" without permission. High heat can damage hair and induce curl pattern loss, whilst relaxers can cause dryness, damage, and change the natural curl pattern.
3. Do Dominican salons offer a range of hair care products suitable for Black hair?
Dominican salons frequently stock a wide range of hair care products targeted to various hair types, including those ideal for Black hair. Inquire about the precise brands and products they use to ensure they have solutions that meet your hair care needs and preferences.
4. How can I find a reputable Dominican hair salon for Black hair?
Finding a respectable Dominican salon requires research and references. Seek advice from friends, family, and internet networks. Check out the salon's social media sites and read reviews to get a feel of their work and client experiences. Make an appointment or visit the salon ahead of time to check their skills and if they can satisfy your hair care demands.
5. Are there any specific precautions or aftercare recommendations for Black hair at Dominican salons?
It's important to follow the stylist's guidance on post-salon care, including maintaining moisture, protecting hair at night, and avoiding excessive manipulation. Ask for recommendations on products and techniques that will help preserve the health and integrity of your Black hair after leaving the salon.
6. Do all Dominican salons use excessive heat that can damage hair?
Not all Dominican salons use excessive heat that can damage hair. However, it's important to communicate your hair care preferences and concerns to the stylist before the service to ensure they use appropriate heat levels and techniques.
7. Are there alternative methods or treatments at Dominican salons that are less damaging to Black hair?
A: Some Dominican salons offer alternative methods or treatments, such as low-heat blowouts or steam treatments, which are gentler on the hair. It's recommended to inquire about these options and discuss them with your stylist to minimize potential damage to your Black hair.
8. Can I request a specific level of heat or technique during a service at a Dominican salon?
Yes, you can communicate your preferences and concerns to your stylist at a Dominican salon. It's important to have an open conversation about the level of heat you're comfortable with or any specific techniques you'd like them to use. This will help ensure that your hair is treated with care and that your desired results are achieved.
9. Are there any special products or procedures that should be followed after visiting a Dominican salon to maintain healthy hair?
It is recommended to use products that promote moisture, hydration, and hair strength after visiting a Dominican salon. This includes deep conditioners, leave-in conditioners, natural oils, and protective styling processes. To keep your hair healthy, establish a consistent hair care regimen and restrict your usage of heat styling tools.
10. Can I get a silk press or blowout without excessive heat at a Dominican salon?
Some Dominican salons may offer silk press or blowout services with reduced heat or alternative techniques. It's best to inquire with the salon or stylist beforehand to ensure they can accommodate your specific requests and use methods that are less damaging to your hair.