How about spending a weekend at the military & army bowling centers? Let's check out the best lanes nearby.
Phantom Warrior Lanes: Fort Hood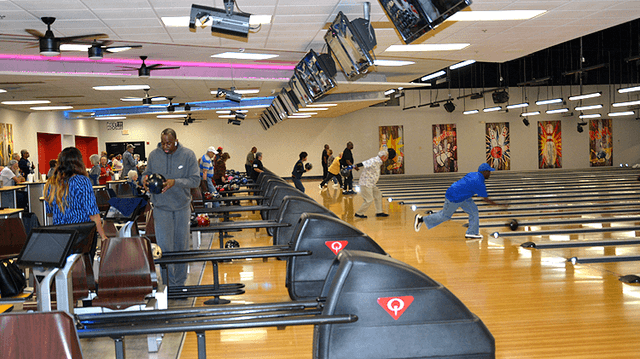 Address: 49010 Clear Creek Rd, Fort Hood, TX 76544
Opening hours: Mon: 2pm- 10 pm/ Tue- Sat: 11 am- 10 pm
Pros:
Cons:
Phantom Warrior lies in Fort Hood, Texas. Fort hood offer recreational activities such as bowling, cycling, paint ball, lake activities, camping, swimming and hunting as well.
The facility includes 48 lanes for everyone from pee-wee to professional players, a canteen, private rooms, and a snack bar.
Phantom Warrior Fort Hood is the most critical center to bowl in the area, so it already has a reputation. Space itself speaks for the profession and cleanness with a lovely organization. Lanes are on the sides, and the snack bar is located in the middle so that people can quickly get to the food. During the game, music from the box mounted on the wall will be on cheerfully and change color lights, which combine to create an energetic atmosphere.
The food in Phantom Warrior is decent, saying that it is from a bowling center. Hence, you can consider having a party here. They provide a private room and a party room with a capacity of up to 50 people. The fee for occupying the space will be a total of group entrance and service.
The center opens from 11:00 to 10:00 pm, except Monday from 2 pm and closes on Sunday.
You have to buy the pass every game. On Monday, it is only 1.5$, but on other days, 2.5$. weekend and holidays will cost around 3.25$
Besides bowling, the center also offers other game facilities like arcades and billiards.
You must have a military ID or go with those with privileges to get in.
To see more fun and recreational activities such as Skeet And Archery, camping, boating, hiking & cycling, hiking and many more adventure programs, you check this fort hood's sportmen center.
Strike Zone Bowling Center: Fort Leavenworth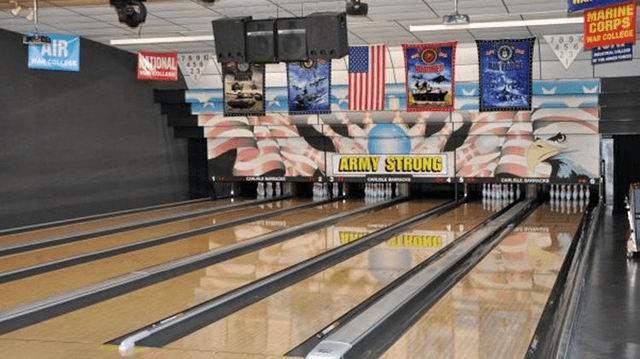 Address: 165 Fourth Street, Fort Leavenworth, KS 66027, United States
Opening hours: Mon-Thu: 10 am – 9 pm/ Fri- Sat: 10 am- 10 pm/ Sun: 12 am- 8 pm
Pros:
Cozy space
Well-organized
All-week opened
Cons:
In Fort Leavenworth, a strike zone poses a small bowling center with 16 lanes, a Pro Shop, and a snack bar.
The space inside the Strike zone seems small but well organized, especially when you look at the pro shop. Wood color warms and brightens the room so that you do not feel cramped.
Limited in several lanes, but the facility also provides bumpers for kids. You can also register for bowling lessons held by the business.
Lessons are also various. Their most credible is the USBC Youth Group coordinates for advanced level. Besides, leagues are available for passionate bowlers.
Strike Zone also involves parties with a capacity of 10 people. Considering budget-friendly options, this one guarantees cozy and active nights. The packages come with three levels corresponding to your availability of budget.
Fort Shafter Bowling Center: Fort Leavenworth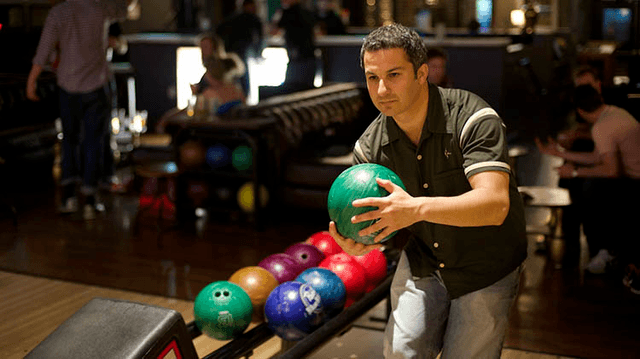 Address: 165 Fourth Street, Inside Bowling Center, Fort Leavenworth, KS 66027, United States
Opening hours: Mon- Thu: 10 am- 2pm, 5 pm- 8 pm/ Sat:10 am- 9pm/ Sun: 10 am – 8:30 pm
Pros:
Polish lanes and accessories
Good food
Cons:
There are two bowling centers in Fort Shafter, Hawaii, but the more popular one is fort Shafter Bowling center, military-based.
Lying on a remote island, the bowling site still exposes its American features with modern and polish facilities. Amenities are sufficient to help you with an excellent game, no matter which level you are at bowling.
In an entertainment center in Hawaii, it must be shameful without local foods. Fort Shafter center knows just right to provide a mouthwatering snack menu that includes delicious typical American hot meals and island dishes.
Another thing we love about this center is its Pro Shop. It plays as a regular shop for accessories rental but also, here provide bowling classes. They have courses to make you get used to the sport and become the master of your game.
For a distant area, this service comes handy.
Gordon Lanes Bowling Center: Fort Gordon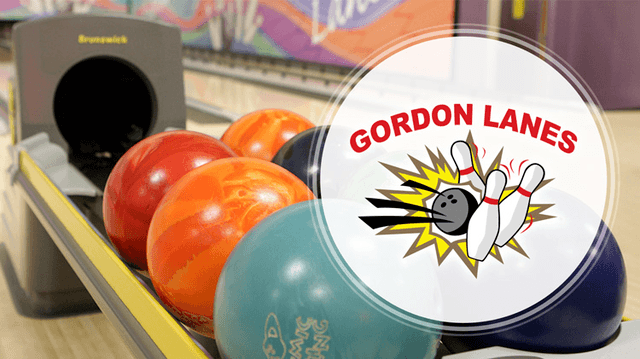 Address: 3rd St.Bldg 33200, Fort Gordon, Georgia 30905, United States
Opening hours: Wed- Sat: 11 am- 10 pm/ Sun: 1pm- 7pm
Pros:
Creditable in service
Best Pro Shop
Cons:
Among Fort Gordon, people get to know a military bowling center named Gordon Lanes with modern and clean facilities.
The privilege of bowling here is the best Pro Shop of all army bowling stations. Accessories here get updated time by time so that players can access the best shoes, balls, bags, and so on.
This one is also one of the oldest military centers with 25 years in service. However, the whole area remains decent and organized as much as the newly opened.
Gordon Lanes also launched the Bowlopolis Birthday parties provided you inform the asset in advance. The party package includes food, a private room, and a bowling game with a soft discount for children. There would be like no one's party if you have yours taken place in Gordon lanes.
Marne Lanes Bowling Center: Fort Stewart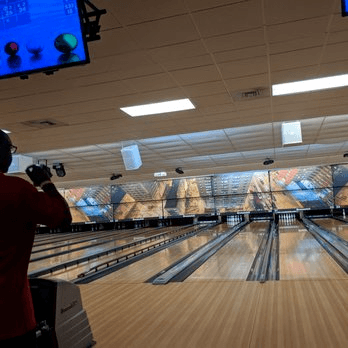 Address: 54 Steele Ave # 402, Fort Stewart, GA 31314
Opening hours: Mon: 11 am- 8 pm/ Wed- Sat: 11 am- 10 pm/ Sun: 12 am- 8 pm
Pros:
Spacy
Multiple options for everyone
Cons:
Few private rooms for such a big center
Marne Bowling Center settling in Fort Stewart is a big bowling center for everyone.
The large room filled with warm wood color will make you feel like in the neighborhood but still give you everything you acquire for a good game. Thirty-six lanes include bumpers, with softballs for kids. The facility also offers space for different participants, such as professionals, beginners, and leagues for fun.
Beside solo bowling service, Marne also introduces party packages, with or without a private room. The list of food is long enough to keep your appetite all day long.
Bowling & Entertainment Center: Fort Benning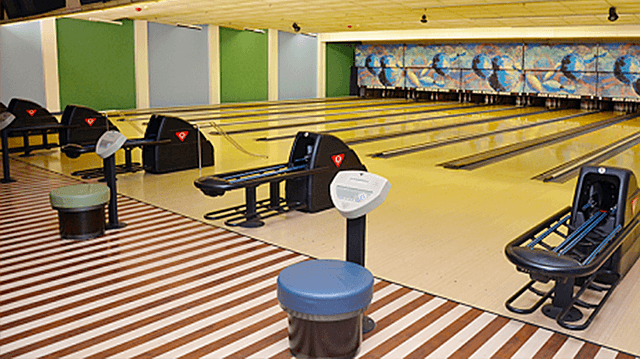 Address: 6530 Eckel St, Fort Benning, GA 31905
Opening hours: Mon- Thu: 11am- 3 pm/ Fri: 11 am- 8 pm/ Sat: 12 pm- 9 pm/ Sun: 12 pm- 6 pm
Pros:
Many programs
Many combos to choose
Cons:
Short opening time on weekdays
In Fort Benning, there is a significant leisure center for everyone, including facilities for bowling.
Coming here, you can experience trendy activities and games such as wall climbing and ball shooter. Do you come with your kids? No problem, the center also equips a sweet sport for toddlers with numerous toys and games.
The great thing here is that the pass covers all available games and shoe rental, excluding snacks.
There are also tempting promo programs in September, October, and Thanksgiving break, where you can play hard but paying less. Along with activities, combo on snack sounds no less impressive. The bar offers different combos for different groups so that people can have enough energy for as many bowling games as possible.
Significantly, the Bingo Special is always on. Why don't you try your luck getting a free bowling session?
For endless fun, Bowling and Entertainment center open every day in the week.
Desert Lanes Bowling Center: Fort Huachuca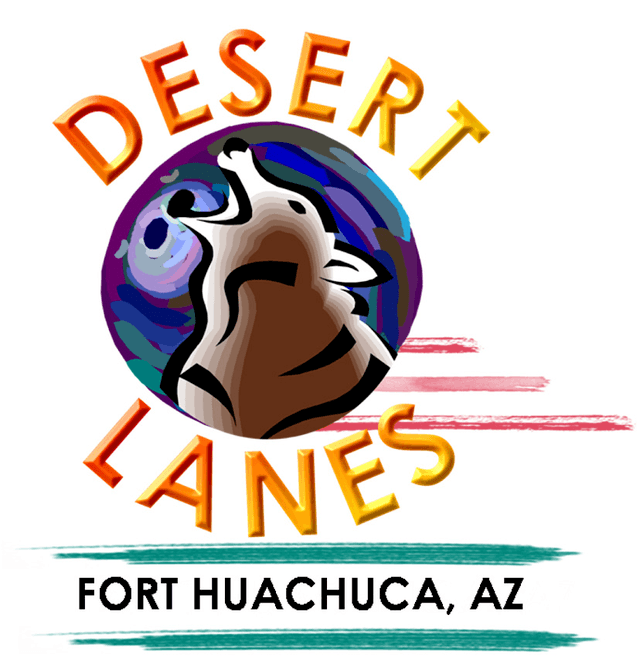 Address: 52010 Arizona St, Fort Huachuca, AZ 85613
Opening hours: Mon- Thu: 11 am- 6 pm/ Fri: 11 am- 10 pm/ Sat: 12 am- 10 pm/ Sun: 11 am- 8 pm
Pros:
Kid friendly
Festival every week
Cons:
Desert land is a bowling spot in Fort Huachuca, based by US Army Garrison. The location stays in Arizona.
Specialties in Desert Land consists of Jeannie's Dinner and Galactic Strike Night on every Saturday.
Generally, it is a fine place to bowl with 24 lanes and eight bumpers for kids. Also, it offers private rooms, event creation, leagues for different participants.
Besides, people come here also because of the dining place- Jeannie's. It opens the afternoon so that people can enjoy late lunches and dinners. The menu promises all delicacies with a little seasonal surprise.
Best of all, we must consider going to its Galactic Strike Night. Every week, like a bowling festival, you can throw the balls in festive music and lights.
Its service encourages weekend customers to stay open for longer on Sunday.
Rucker Lanes Bowling Center: Fort Rucker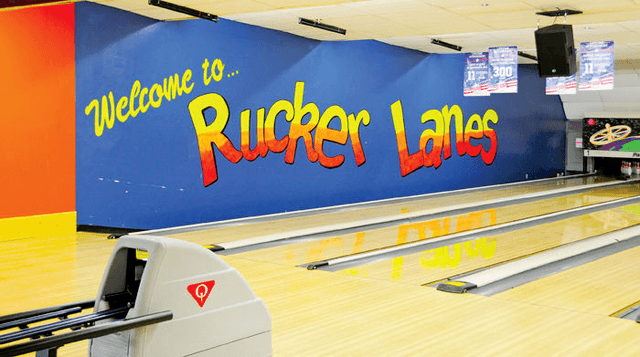 Address: 9227 Ruf Ave, Fort Rucker, AL 36362
Opening hours: Mon-Sun : 11 am- 19 pm
Pros:
Cons:
In Fort Rucker, there stands a bowling center named Rucker lanes with facilities including 20 rows, a snack bar, Pro Shop, a vending machine, and so on.
Compared to other centers, we find it here cheap and cozy for a small group's outing.
Because of limited space, it is not so crowded even on weekends. So, if you want to swing by for a couple of fun hours, then Rucker lanes are an excellent choice.
The snack menu here gets updated frequently, and it contains many attractive dishes. Kid's snacks are available, too.
The center opens from Monday to Sunday, except holidays. From 11 am, you can pay per game to enjoy clean lanes until 7 pm. It is an easy-to-go spot.
The Roll & Brew Bowling Center: Fort Hamilton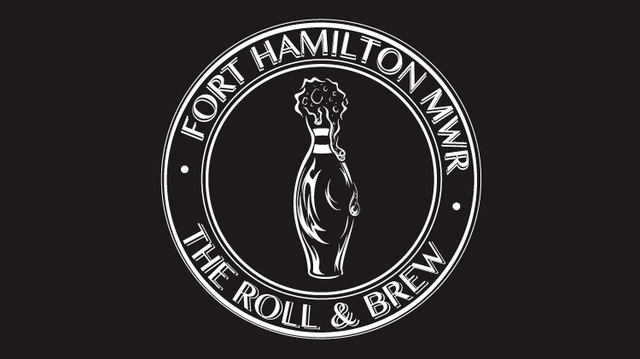 Address: 124 Wainwright Dr, Brooklyn, NY 11252
Opening hours: Mon- Fri: 9 am- 4 pm
Pros:
Cons:
The Roll & Brew stands among streets in Brooklyn. It is located under a military base in the Fort Hamilton area, so you better get GPS to find the location.
Roll & Brew is a small bowling center with few lanes, but it has all the necessary facilities for a good outing.
The best thing about this center must be the service. Catering and private rooms for parties are exceptional, not mentioning tasty foods. If you are for a place for a birthday or celebration, it would be a mistake to ignore Roll & Brew.
One disadvantage is the opening hours. It is from 9 am to 4 pm only, also closed on weekends and holidays.
Tenstrike Bowling Center: Fort Lee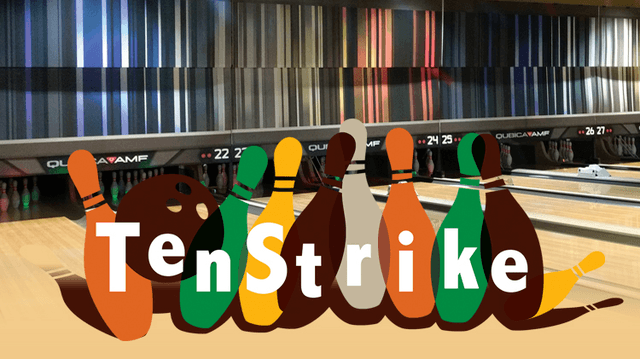 Address: 2403 C Ave building 8016, Fort Lee, VA 23801
Opening hours: Mon- Wed: 11:30 am- 9 pm/ Thu: 11:30- 6 pm
Pros:
Tasty snack menu
Large facility
Cons:
Tenstrike is a Fort Lee bowling center located in Virginia. You can find it easy knowing precisely the location.
Providing 32 lanes for all kinds of bowlers, the center also equips a bumper-lanes so that little players can join the fuzzy nights. You can also access other facilities such as a snack bar, bar, canteen, and private room. There are also video arcades in many levels.
The snack menu here is not long but selective. Hence, you're always going to get a hand on decent food quickly.
Here in Tenstrike, you pay on the number of hours you occupy the lane. Every day, from 11:30 to 5 pm, it costs 15$ per person per hour. After that, the charge rises to 20$. You can also register for the Youth league of the center, which gives you the privilege to play free in the League's meeting.
Opening hours are from Mon to Thursday only, so be prepared for your schedule.
SpareTime Interactive Entertainment Bowling Center: Fort Riley
Address: 7485 Normandy Dr, Fort Riley, KS 66442
Opening hours: Wed- Fri: 11am – 2 pm, 5 pm- 8 pm/ Sat: 11 am- 9 pm/ Sun: 12 am- 6 pm
Pros:
Numerous entertainments
Festive space
Cons:
By the busy Kansas river, there is a massive fort Riley for the US army. Along with that military base, raise a bowling center named SpareTime Interactive Entertainment. As the name tells, it's not all about bowling but a lot more fun to do.
It appears a massive center with mini-golf, wall climbing, billiards, a Multi-sport simulator, children's zone, dart karaoke, and last but not least, bowling.
Bowling capacity here includes 11 classic lanes and first-ever hyper bowling. Hyper bowling offers you a game with a progressive level. The digital record also lets groups compete with each other, increasing the heat of the game.
The modern facility also poses an excellent destination for parties and bowling tournaments.
You can find a luxurious lounge for a little pep talk after the game or have dinner in the famous X-factor grill on the campus.
Imposing such a polish facility, the center charges no more expensive than average bowling centers. Even better, when buying the center's combo ticket, you can get a hand on every leisure activity there.
Hooper Bowling Center: Fort Campbell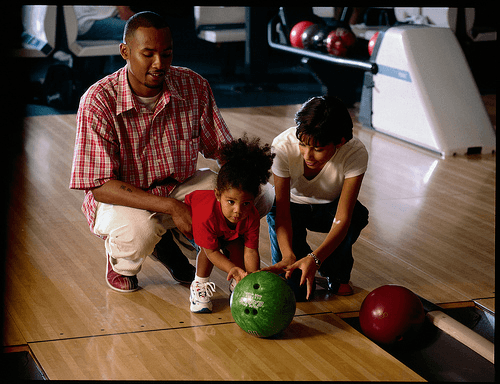 Address: 5380 Tennessee Ave, Fort Campbell, KY 42223
Opening hours: Mon- Fri: 10 am- 2 pm/ Sat: 2 pm- 10 pm/ Sun 12 am- 6 pm
Pros:
Opening all week
Program for kids
Cons:
Welcome to a bowling center with the best-maintained lanes in fort Campbell, Kentucky. Thirty-two lanes are under excellent care, with modern accessories like 32" LCD and underground track.
Among US military bowling centers, this one is the best for families thanks to the convenience around.
On Friday and Saturday, the center opens for a Kid Bowl free program which you can register online. On other days of the week, charges are reasonable.
With family, what could be the happy ending if not a fine dinner? The Hopper Grille will promise delicious dishes from side to main dishes, snacks to proper meals.
If it is a date, why don't you check out the Tilt N' Tap Lounge for a glass of wine or decent drinks before heading home? You can find almost conventional alcohol drinks on its menu, plus specially brewed beer by locals.
Houston Bowling Center: Fort Knox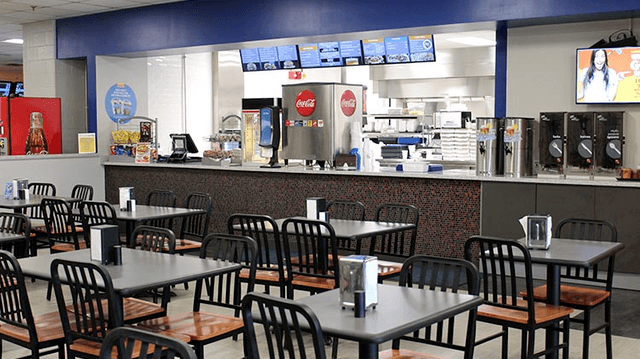 Address: 2385 N Knox St, Fort Knox, KY 40121
Opening hours: Mon- Fri: 11 am- 8 pm/ Sat: 4 pm- 8 pm
Pros:
Well-stocked Pro Shop
Updated accessories
Cons:
This center in Fort Knox is famous for its USBC certified Pro Shop with IBPSIA operation. The shop stocks many accessories, including guidelines and instructions for beginners.
Strike zone- the snack bar of Houston also impresses us. You can find almost every conventional hot food here, with tables and chairs available for eat-in.
But the best thing about this center must be its parties. They have service to throw small parties on the lane, providing food and necessary accessories. The bowlopolis cups are too cute not to check-in.
Also, there are private rooms for rent if your group includes more than six people. There are no food packages for a private room, so you can customize it the way you want.
The Lanes Bowling Center: Fort Meade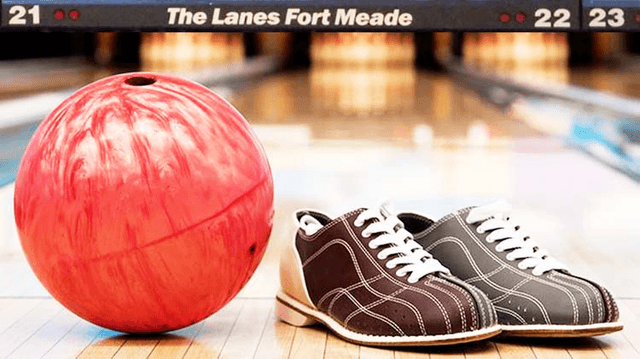 Address: 2788 MacArthur Rd #2788, Fort Meade, MD 20755
Opening hours: Wed- Fri: 12 am- 5 pm
Pros:
Many leisurement
Professional staff
Cons:
Besides the In Deck café, you will find a bowling center named The Lanes in Fort Meade, one of the finest military bowling spots.
The center includes a massive collection of 36 lanes with other leisure activities such as Cosmic bowling and arcade.
Along with standard bowling lanes, the Pro shop here also proves its professionalism. The certified staff handles your rental orders and wonders about the center, fitting and drilling if necessary.
Party packages vary depending on the player's demand. You can order only service and accessories or with snack combos.
The center closes on Sunday only. But on opening hours, the time could be limited if the League plays.
Pine Plains Bowling Center: Fort Drum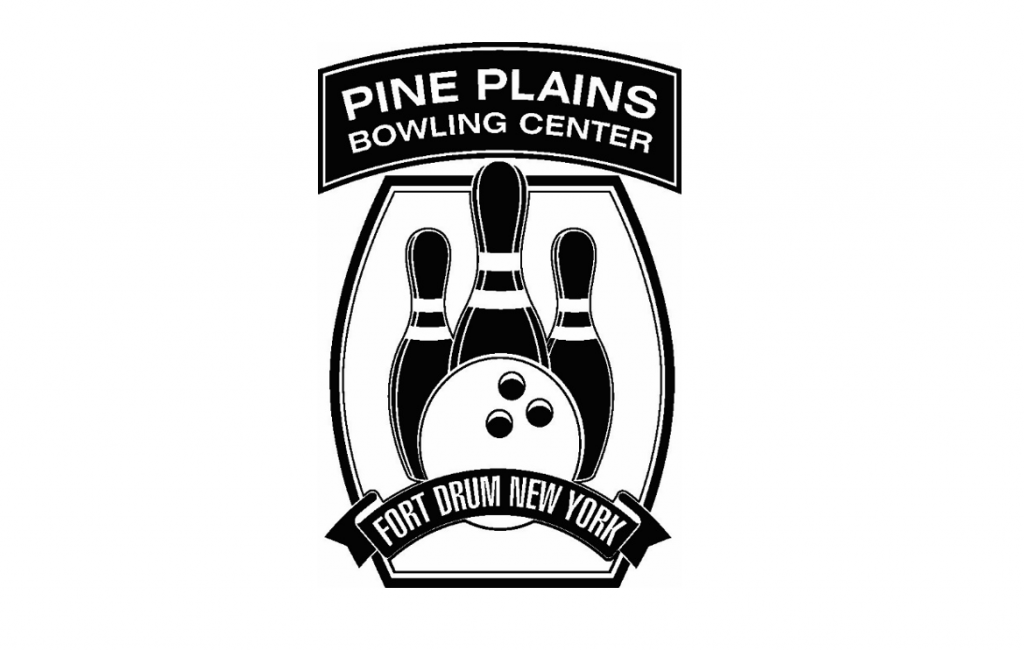 Address: Conway Rd, Fort Drum, NY 13602
Opening hours: Thu: 4 pm-8pm/ Fri- Sat: 11 am- 10 pm/ Sun: 11 am- 6 pm
Pros:
Hyper Bowling included
Free for kids
Cons:
In Fort Drum, New York, you might know many bowling centers, but the finest military ones must go to Pine Plains.
Pine Plains offer not only traditional bowling but also Hyper bowling. Here in the middle of the military base, passionate bowlers can enjoy a more competitive game in the blend of gaming. The new version will bring you to the next level of bowling competitive thanks to modern software.
Kids here can play for free if you register in advance from the website. Other than that, pricing here is around the average.
Twin Oaks Bowling Center: Fort Sill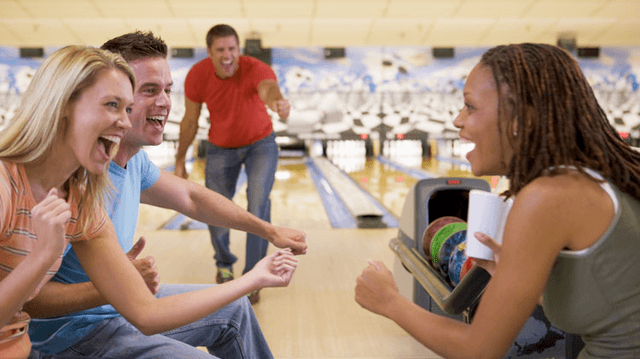 Address: 935 Macomb Rd, Fort Sill, OK 73503
Opening hours: Mon- Wed- Sun: closed/ Tue- Thu: 4:30 pm- 6 pm/ Fri-Sat: 4:30 pm- 10 pm.
Pros:
Family friendly
Many discounts
Cons:
In Fort Sill, Twin Oaks impresses bowlers with many specials during the week, bar and café on campus, and tempting party brochures.
Weekdays, especially Monday, offer the discount price in certain hours. On Tuesday and Thursday, the family night will attract many groups because of its yummy snack combo.
Besides, there is a bar for drinks and a strike zone for snacks where you can get more than burgers and pizzas.
Holding parties also pose a Twin Oaks' strength. They have a variety of offers, depending on your demand and the size of the group.
Century Lanes Bowling Center: Fort Jackson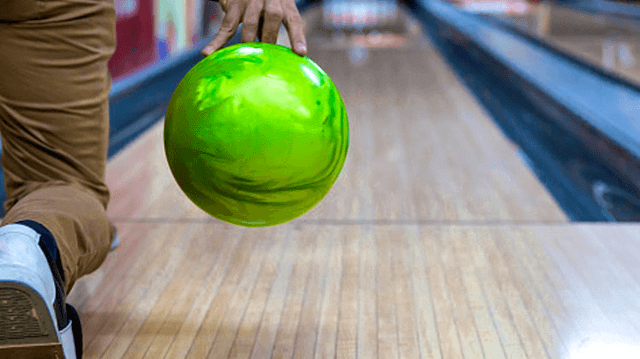 Address: 4464 Gregg St., Bldg. 4464, Fort Jackson 29207, United States
Opening hours: Mon- Thu- Fri- Sun: 11 am- 10 pm/ Tue- Wed-Sat: 11 am- 8 pm
Pros:
Updating arcade
Festive bowling nights
Cons:
US Army Garrison has another base in Fort Jackson where it stands as a bowling center known as Century Lanes.
The Century lanes prove its entertaining value by bowling and an arcade, billiards, pool tables, etc. Significantly, arcade here always gets updated so that players can try the trendiest games.
Coming to Century Lanes, you should have known about its famous Blacklight bowling and tournaments. Blacklight party is night with music and funky show of light, heating the atmosphere in bowling to the next festive level.
Ivy Lanes Bowling Center: Fort Jackson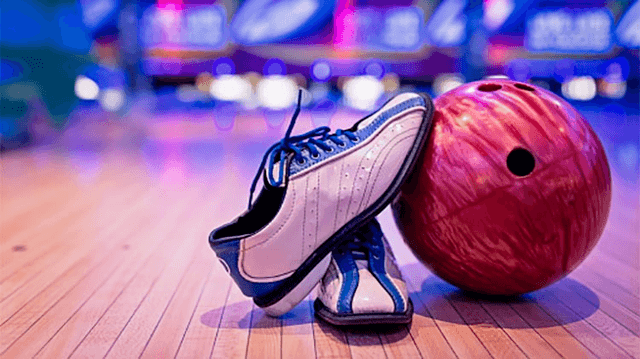 Address: 2395 Jackson Blvd, Bldg. 2395, Fort Jackson 29207
Opening hours: Wed- Sun: 1 pm- 7 pm/ Mon-Tue: closed
Pros:
Kid-friendly
Spacy for big parties
Cons:
There is another right military bowling center in Fort Jackson, which is Ivy Lanes. It is a smaller center, mostly for in-training players, but including bumpers for kids.
The facility is of use for Wednesdays and Thursdays, but weekends are for advanced training.
For a massive group like up to 100 people or more, this is one of the few bowling centers you can rent. The facility, of course, will be enough for you to throw the biggest bowling party ever.
TEN Bowling Center: Fort Worth

Address: 1815 Military Pkwy, Fort Worth, TX 76127
Opening hours: Mon- Sun: 12 am- 9 pm
Pros:
Suitable for everyone
Good restaurant
Cons:
Along with the US Army, the Navy also possesses some bowling centers, one of the best is TEN, in Fort Worth.
The center includes all services from solo players to group bowlers. Services for parties and tournaments are also a local's favorite.
TEN also includes a bar and grill to help you complete the day with decent meals. Why don't you take your weekend off for a little bowling?
Looking for a fun activity near Fort Hood? Head over to TEN Bowling Center in Fort Worth and enjoy a game or two with your friends. For more exciting activities, check out the list of fitness centers near Fort Hood or the 4th of July Fireworks near Army Base to celebrate with your community.
US Army Garrison Wiesbaden Bowling Center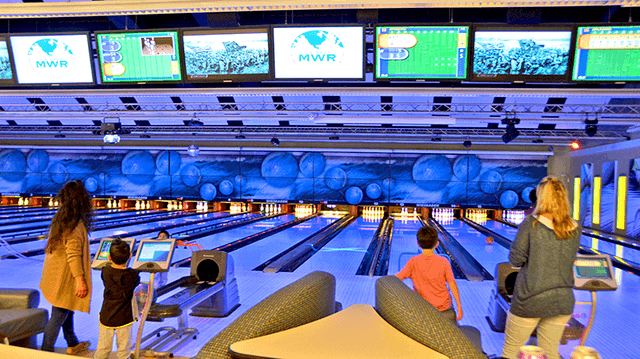 Address: Hainerberg Housing, Building #7891, Wiesbaden, AE, Germany 65189
Opening hours: Mon- Tue: 11 am- 7 pm/ Wed- Fri: 11 am- 9 pm/ Sat-Sun: 11 am- 11 pm
Pros:
like-home space
all-week open
Cons:
You will find a bowling center for US citizens with a complete American vibe in the middle of Germany. Location's available here.
Although the center is in Germany, transactions, service, and decoration appear identical to the USA. There are colorful lanes, LCD and snack bars, and so on.
US Army Garrison Wiesbaden bowling center is a new one, so many tempting programs are going on.
On Wednesday, you only have to pay for your knock-out pins. Thursday is League Night. Friday is called Cosmic Bowling when you pay less for the ticket. On Saturday, they apply "the more you play, the less you pay," with the price going down from 3 to 1$ from the first to the third game.
The center welcomes everyone even on Sunday, and it offers a family package with food and shoe rental.
You will find it more than a delightful place but an excellent spot for hanging out because of the nice Café and Lounge on the campus.
Fort Buchanan Bowling Center
Address: Bailey Rd, Guaynabo, 00966, Puerto Rico
Opening hours: Mon- Fri: 11 am- 10 pm/ Sat: 11 am- 11 pm/ Sun: 12 am- 7 pm
Pros:
Certificated lanes
Good bar and cafe
Cons:
There stands a bowling center in Fort Buchanan, Puerto Rico, based by the US army. It is considered the city's best thanks for lanes certificated by BPA, decent service, and ample space.
The medium-sized center in the middle of San Juan where Café, lounge, and bowling lanes get combined.
Coming to the café, you soon get dizzy with a variety of options here. They offer both traditional fast foods and local cuisines. And you can come for lunch and dinner without bowling here.
Here, you can also find a spot in the adult mixed league every night so that people can exchange bowling skills. Also, many tournaments and Championships occur here.
FAQs
Question 1: What are military bowling centers?
Military bowling centers are built and sponsored by the US army. The facilities are made for soldiers' entertainment, but families and locals with military ID can also take the spot.
Question 2: What are the famous army bowling tournaments?
Usually, each fort or state will have its bowling tournament. Some big centers even hold their season competition.
The most famous one must be the Military Bowling Championship, which is among all US army forces.
Question 3: Is it possible to hold a party at the bowling center?
It is possible to hold a party at the bowling center. However, depending on that facility's policy, you might have to book the room, call in advance, or pay extra.
Question 4: How long will a typical game last?
A casual bowling game among four people will last around 50 to 60 minutes.
Question 5: How many people can play in a lane?
A standard lane can sustain about ten players. However, the exact number of people allowed in a lane varies among centers and situations.
Conclusion
Spending time in bowling centers seems great to soldiers. It is an ample space to meet up with family, enjoy the right foods, and hold parties in the budget. Playing bowling also promotes bonding among members. So, the center should maintain its decent conditions and develop entertainment facilities.