Click this article to look at the top 15 best restaurants near Fort Hood if you have no idea about these places!
Fort Hood is the premier installation of the Army in the U.S.A. It is a place to deploy and train heavy forces. Whenever moving to a new army place, it will be both exciting and stressful simultaneously. However, Fort Hood is considered as "The Great Place" to live due to the quality of life.
This article comes with a detailed guide to help your transition more manageable and more comfortable to give you more information about this place. Apart from the location, things to do, you also find out the top 15 best restaurants near Fort Hood. This information will be useful for you and your family for special times.
General Information about Fort Hood
Location
First of all, Fort Hood is in the center of Texas. With a width of 215,000 acres, it deserves to be one of the most extensive army posts by area worldwide. There are nearly 10,000 NAF employees and civilian personnel present at the post.
Approximately 45,000 active military personnel and duty soldiers work on Fort Hood now. At the same time, about 19,000 family members live on Fort Hood, and over 90,000 families live off post.
This installation has served as the Third Armored Corps' home from 1954 until now. Among others, it became the headquarters to the First Cavalry Division, First Army Division West, and Third Cavalry Regiment.
Which Place Is Suitable To Live Near Fort Hood?
Gatesville, TX
Gatesville lies to the North of Fort Hood. The population of this residential community is about 12,400. The housing price is immensely affordable, from $725 and about $1,000 with a mortgage.
There is a drive-in theatre that remained in Texas and the largest spur collection held at the Historical and Coryell Museum over the world.
Killeen, TX
From 2019, Killeen has had approximately 152,000 residents, which makes it the fastest-growing area nationwide. Throwing back to the end of World War II, this area was recessed when Fort Hood was abandoned.
In terms of housing, the rent is affordable and plentiful. There is a multitude of historic or new homes for you to choose from. The mortgage's cost is about $1,200 a month, while the median rent is $200 less than that. The overall commute time is nearly 22 minutes for most residents.
Temple, TX
This area provides residents with a wonderful small town's atmosphere and the big city's conveniences. The total population is about 78,000 people. The rental price with a mortgage is nearly $1,300, while median prices are below $900.
Things To Do At Fort Hood
Fort Hood is in Texas, which makes you relate to cowboy stuff such as rodeos, country music, and B.B.Q. It sounds promising when thinking about things to do at Fort Hood. You can visit the Dr. Pepper museum or enjoy the nerdy convention or epic air show regarding indoor activities.
Some outdoor activities that you can do are fishing or hiking galore. The Texas Wine Trail is lovely for you to try some wine, and you should not miss this opportunity. There is also a variety of fantastic live music, special events, and restaurants for you to explore.
Below are some best restaurants that you can enjoy when living at or near Fort Hood. Have a look and choose one according to your preferences!
Top 15 Best Restaurants near Fort Hood
Favorite Fast Food Restaurants
#1 Best for Family: Burger King
Burger King was founded in 1954 and has become one of the world's largest fast-food restaurant chains. At Burger King, diners will have the opportunity to experience delicious food at affordable prices.
With the spirit of "Taste is King," Burger guarantees to satisfy the most demanding customers with their famous dishes. Moreover, Burger King also aims at the motto "family-friendly" to create a cozy space for everyone to enjoy meals. Agile and professional staff will help you.
Besides, Burger King's space is also spacious and comfortable with modern interior design. Hygiene has always been the top priority for this fast-food chain.
Advantage
Diverse menu
The seats are clean and spacious
Fast service
Disadvantage
Contact information
Address: 761st Tank Battalion Ave Bldg 118, Fort Hood, TX 76544
Phone: 1 (254) 532-1450
Opening hours: 6:30 a.m. to 9 p.m.
Map
#2 Subway
At Subway, the sandwich is baked in the oven, hot and fragrant. The cake does not use preservatives and is used on the same day so that you can enjoy it with peace of mind. Subway is a particular fast-food brand because it is still very healthy.
What makes the sandwich's unique appeal at Subway is the rich bread filling, helping you to delight in choosing according to taste and preference. If you like austere style, you can choose for yourself a sandwich of Sliced ​​Chicken, Dzam Bong.
For more variety, you can choose from an Italian B.M.T. sandwich, which is the choice of those who love Italian sausages, pork sausages, and cheese.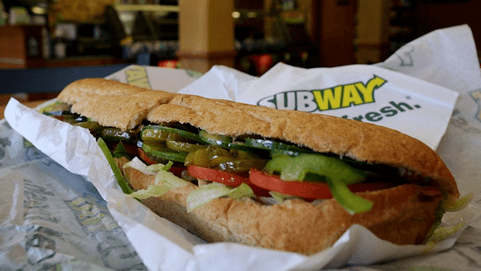 With the Subway Club, the chicken slices combine with beef and ham to create a unique flavor for you, or Subway Melt is slices of turkey, ham, bacon, and melted cheese on the tip of your tongue. The chicken with Teriyaki sauce and the sweet onion gives an unforgettable taste.
Advantage
Made during the day
Hot and delicious
Healthy
Disadvantage
Contact information
Address: 761st Tank Battalion Ave., Bldg 118, Fort Hood, TX 76544
Phone: 1(254) 532-1321
Opening hours: 7 a.m. to 9 p.m.
Website: www.subway.com
Map:
#3 Best for Breakfast: Dunkin' Donuts
Enjoy choosing for yourself one of the two combos, including milk tea, six different buffets, and a donut with 36 diverse buffets. It would be best to consider the donut filled with a rich, creamy nose, filling the delicious strawberry level to the donut with the creamy chocolate layer.
In particular, you can welcome a new friend who just joined Dunkin' Donuts with a peanut coat that is both beautiful and crispy in the mouth. Dunkin' Donuts not only meets the culinary needs of gourmet and sweet lovers, Dunkin' Donuts always ensures that each cake contains high nutritional content, deliciousness for the majority.
What's more, finished products from Dunkin' Donuts are ever made within the same day, guaranteed to be fresh, and destroyed as soon as 6 hours.
Advantage
Fresh bread
Many types to choose from
High nutritional content
Disadvantage
Contact information
Address: 9401 Battalion Ave, Fort Hood, TX 76544
Phone: 1 (254) 532-0021
Opening hours: 6:30 a.m. to 4 p.m.
Website: http://www.dunkindonuts.com
Map
#4 Domino's Pizza
Domino's Pizza continues to grow firmly and steadily, and in 1978, the 200th store in the U.S. opened. By the late 1970s, Domino's Pizza had more than 200 stores in the U.S. and began preparing plans to reach global reach.
Despite being known to the world, Domino's Pizza maintains the tradition of fast food outlets. The menu is straightforward and only sells a pizza with two sizes for customers to choose from before adding medium and extra-large sizes to the menu.
There were absolutely no side dishes, and Coca Cola Classic was the only drink at Domino's Pizza stores at that time. At that time, the concept of fast food was just quick and straightforward so designing a more decadent menu was something no one thought about.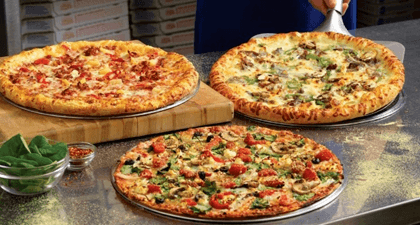 However, the menu of Domino's Pizza is now vibrant. You will be overwhelmed by the variety of pizzas you can choose from. The delicious, nutty, and hot flavors of Pizza will make you love it.
Advantages
Attractive taste
Fast service
Diverse menu
Disadvantage
Contact information
Address: 87030 Old Ironsides Ave Bldg 87030, Fort Hood, TX 76544
Phone: 1 (254) 532-4444
Opening hours: 6:30 a.m. to 9 p.m.
Website: https://www.dominos.com
Map
#5 Band of Brothers B.B.Q.
Although only a few years ago, their recipes are 20 years old. At Band of Brothers B.B.Q., you will enjoy the plate of brisket with smoked mac n cheese.
Beef, pork, and chicken through the chefs' talented processing hands are even more prosperous and delicious. Coming to Band of Brothers B.B.Q., you will enjoy a rich B.B.Q. Buffet with its unique marinade secret. In particular, the food here must go through meticulous inspection before processing to ensure freshness and bring the best quality food to customers.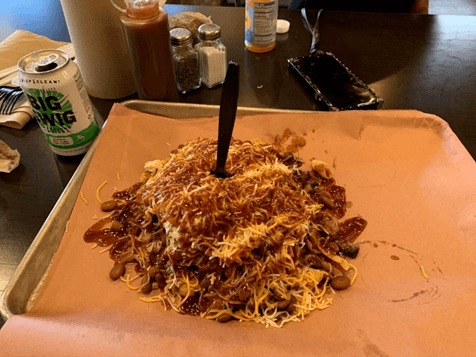 Along with the presentation of beautiful and attractive dishes, this B.B.Q. the restaurant promises to bring customers the most delicious dishes and a wonderful experience.
Advantages
Fresh food
Diverse menu
Unique marinating recipe
Disadvantage
Contact information
Address: 1100 Lowes Blvd Suite 400, Killeen, TX 76542
Phone: 1 (254) 226-3086
Opening hours: 6:30 a.m. to 9 p.m.
Map
Venezuelan Restaurants
#6 Arepitas
Arepitas is a restaurant in Venezuelan style. With attractive prices, you will have the opportunity to enjoy the new and unique dishes of this beautiful country. Their empanadas are like crispy deep-fried calzones.
Besides, this restaurant also has gluten-free dishes that you can consider. The waitresses were also very friendly and welcoming. They will give you the best service.
Advantage
Friendly service staff
Comfortable atmosphere
Delicious food
Disadvantage
Contact information
Address: 440 E Central Texas Expy., Ste 101, Harker Heights, TX 76548
Phone: 1 (254) 220-4534
Opening hours: 11:00 a.m. – 9:00 p.m.
Map
Mexican Restaurants
#7 Los Cabos Seafood Bar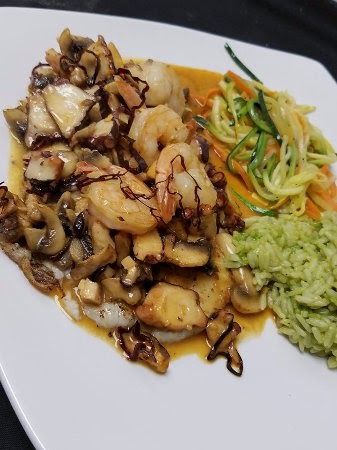 This Mexican-style restaurant gives you hot food and excellent service. Located in the heart of Killeen, Los Cabos Seafood Bar is one of the most exceptional restaurants.
You can enjoy the unique flavors of minced pork, red snapper, chicken stuffing and seafood. This restaurant's fried chicken soup has a delicious taste that is not available anywhere else.
Advantage
Diverse dishes
Good service
Fresh ingredients
Disadvantage
Contact information
Address: 1215 S Fort Hood St, Killeen, TX 76542
Phone: 1 254-833-5071
Opening hours: 11:00 a.m. – 10:00 p.m.
Website: http://www.loscabostx.com/
Map
#8 Mercado Azteca
The burrito at the restaurant has a lot of flavors. Diners can choose to keep steak, pork, chicken, and vegetables, along with other filling and toppings. You can ultimately add or remove ingredients to have the burrito as you like!
If you are new to the burrito and don't know what to taste, try the burrito steak. The restaurant uses Australian beef, flavorful enough, and a bit of cheese. Besides, the restaurant also has quite traditional burrito flavors, including breakfast burritos.
But breakfast burritos are not only served for breakfast, and you can order them any time of the day.
Advantage
Fresh ingredients
Good service
Attractive taste
Disadvantage
The menu is not too varied
Contact information
Address: 202 N Fort Hood St, Killeen, TX 76541-5025
Phone: 1 254-519-2246
Opening hours: 10:45 a.m. – 7:00 p.m.
Map
#9 Matias Mexican Restaurant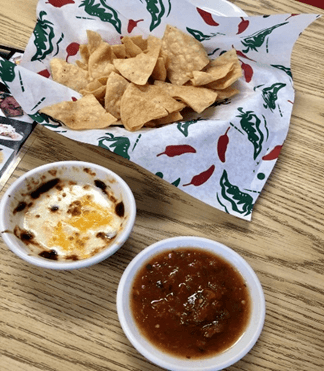 Another Mexican-style restaurant that you should not miss is Matias Mexican Restaurant. This restaurant is famous for its hot and giant burritos. Alternatively, you can also enjoy a steak with fajita beef coated with cheese. The flavors are perfectly marinated and combined to create attractive dishes.
Advantage
Large ration
Friendly staff
Diverse menu
Disadvantage
Contact information
Address: 311 E Stan Schlueter Loop, Killeen, TX 76542
Phone: 1 (254) 630-1584
Opening hours: 10:00 a.m. – 8:00 p.m.
Map
Asian Restaurants
#10 Yongs Oriental Market & Korean Grill
Yongs not only brings you delicious food from Korea, but they also have excellent service. If you have always wanted to try East Asian food, this restaurant is the right choice. Items like spicy pork bulgogi, fried dumplings, kimbap, or kalbi beef dishes with kimchi will bring an unforgettable flavor.
Advantage
Amazing service
Diverse menu
Affordable price
Disadvantage
Contact information
Address: 310 Cove Terrace Shopping Center, Copperas Cove, TX 76522
Phone: (254) 238-8442
Opening hours: 11:00 a.m. – 9:00 p.m.
Map
#11 King Noodle & Bar
The restaurant has a luxurious space with warm Chinese decoration. If you come to this restaurant, you will have the opportunity to enjoy delicious Chinese dishes.
You can taste many Cantonese dishes from popular to high-end such as fresh shrimp dumplings, Sichuan tofu noodles, wonton noodles, almond fried squid, Beijing roast duck, and many more dishes. Other Chinese delicacies you can enjoy right at the restaurant.
Advantage
Can choose between many dishes
Budget-friendly
Comfortable space
Disadvantage
Fried food is a bit greasy
Contact information
Address: 910 E Central Texas Expy, Killeen, TX 76541
Phone: 1 (254) 432-6995
Opening hours: 11:00 a.m. – 9:30 p.m.
Map
#12 PEKING Restaurant
PEKING Restaurant has been raised to a new level, bringing the contemporary trend of a traditional Chinese house combined with Korean colors.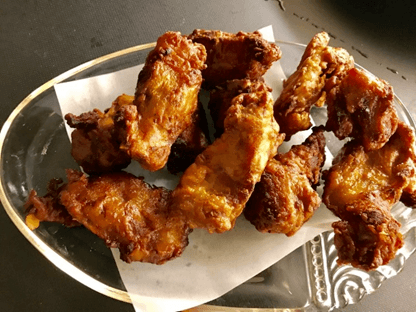 Spices are used gently, limiting the amount of grease to create deliciousness for the dish, fresh ingredients, and safe for customers.
The restaurant serves a full range of dishes from Kimchi Fried Rice; Kung Pao Chicken, Stir-fried beef tenderloin with chili in Sichuan style; Wonton shrimp meat; Minced meat scallop dumplings with X.O. sauce; Cantonese fried rice; Dimsum are bold flavors of Chinese cuisine.
Advantage
Fresh ingredients
Combination of Korean and Chinese cuisine
Friendly service staff
Disadvantage
Not suitable for big groups
Contact information
Address: 1310 W Stan Schlueter Loop. Ste A-200, Killeen, TX 76549
Phone: 1 (254) 245-8036
Opening hours: 11:00 a.m. – 8:00 p.m.
Italian Cuisine
#13 New York Pizza
New York Pizza serves quite many dishes, mainly European dishes such as Pizza, Spaghetti, salad, and soups. The restaurant's food is quite delicious and has many choices, suitable for large groups of people.
Pizza and pasta are also divided into many types for you to freely choose, such as Pineapple Beef Pizza, Seafood, Chicken with Pepper Sauce, Beef Spaghetti, Chicken Mushroom. The Pizza is crispy. The filling is quite plump and fresh.
Advantages
Diverse menu
Food is always hot and fresh
Good service
Disadvantage
Waiting for food for a long time because of the large number of customers
Contact information
Address: 701 W Elms Rd Suit 300, Killeen, TX 76542-3095
Phone: +1 254-285-1758
Opening hours: 11:00 a.m. – 9:00 p.m.
#14 Best for Couple: Giovanni's Italian Restaurant & Pizzeria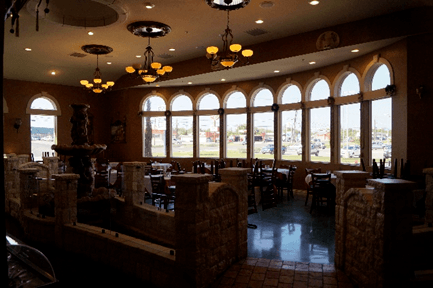 Giovanni's extensive Italian Restaurant & Pizzeria menu will overwhelm you with its richness. Hot pasta or Pizza will be a wise choice for a full meal.
Advantage
Classic and luxurious space
Friendly atmosphere
Flavorful food
Disadvantage
Contact information
Address: 115 W Hwy 190, Copperas Cove, TX 76522
Phone: 1 (254) 518-2227
Opening hours: 11:00 a.m. – 9:00 p.m.
Map
#15 Village Pizza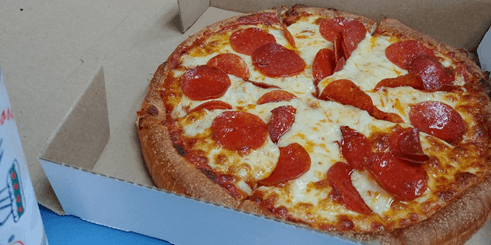 Village Pizza specializes in serving fast food from Italy. Their main dishes are Pizza and pasta. Also, they have calzones, salads and strombolis, baked ziti. If you are on a long trip and need quick service, then you should experience Village Pizza.
Advantage
Fast service
Diverse menu
Attractive taste
Disadvantage
Contact information
Map
Tips: How to choose Good Restaurants around Fort Hood?
Location
It would be better to choose a restaurant which is near your house so that you can walk to it quickly. Plus, thinking about the distance, you can choose a place that is close to the bus stop, the parking, and the taxi expense. A convenient location, in this case, will be the priority.
If you opt for some superb location such as the seaside, a lake, a riverside, or a place allowing you to see the spectacular views, things will be different.
The menu plays an integral part in choosing a good restaurant. The options will be wide-ranging, as each restaurant offers a particular taste and cuisine. This makes choices more challenging to choose from.
It is advisable for you to choose a restaurant providing exquisite taste and serve fresh food. If this has been the first time you go to that restaurant, you should check the kind of menu beforehand.
In case you go with a large group of people, consider a place whose general menus are suitable for all people. Then, everybody can enjoy the food.
Service
You will not be happy and ready to pay for lousy service. The not-good service can affect your emotion when enjoying the food. To avoid a bad experience, you should choose a place filled with outstanding service wisely. Approachable waiters will help you to get a fabulous dining experience.
Hygiene
Every restaurant needs to meet hygiene standards. It is recommended that you check the washroom in advance if you want to know the restaurant's cleanliness. Usually, restaurants having clean restrooms are likely to have a high standard of hygiene.
Decoration
The decoration can determine the vibe or atmosphere of the entire restaurant. These days, restaurants are mostly decorated beautifully. However, what if it does not match with the style you like? Or what if it is not appropriate for a dinner event?
In case you want a cozy filled with ambient music to hang out with friends and family, you should opt for a restaurant playing soft music.
Price
It is not always suitable to splurge your money on premium restaurants. So, checking the budget before looking for a restaurant will be a great idea. It is unnecessary to come to fancy restaurants that cannot offer you good service and better taste.
Bear in mind that you should find the right place with nice decoration, excellent services, and good value for money.
Final Sayings
Overall, Fort Hood is a great area to explore. You might feel strange when you first came here. But you will be delighted after knowing everything about this place. Hopefully, with the top 15 best restaurants near Fort Hood, you and your family will have some fabulous dining experiences with decadent tastes.