Where to swim in Fort Hood? Here are the best places for you to check out once stepping your feet in this area.
Fort Hood stays in Texas, the USA, where the hot and nearly humid weather stands. Therefore, summer activities among many these recreational activities near fort hood like swimming and marine sports are popular. Fort Hood is now holding the most massive army installations in the USA, where most training, testing, and experimenting on new weapons happen.
Because of a vast military population, services in Fort Hood expand greatly.
Finding top swimming pools and areas to swim near Fort Hood could be challenging, not due to the quantity but the quality. Whether you are locals or visitors, it would be better to know some reputational names where you can try before you trust.
Here are the top 16 pools in the Fort Hood area that you won't regret to check-in.
West Fort Hood Pool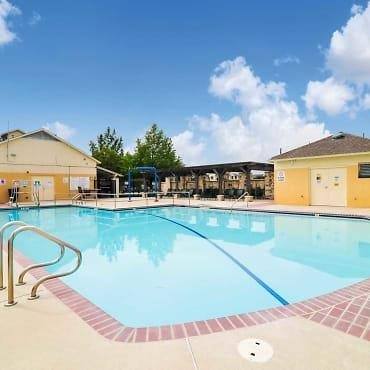 Address: S Clarke Rd, Fort Hood, Texas, United States
Contact: 254-288-9838
Registration: tickets at the pool
Opening hours: Sun-Mon-Tue-Fri-Sat: 12:00 to 20:00
Pros:
Cheaper ticket than most pools
Nice staff
Not so crowded
Available at weekend
Cons:
Tiny pools and no pools for kids
Many rules
West Fort Hood pool lies on the west side of the area, down on a small road, one of hidden Fort Hood swimming pools. It's a little out of the way in comparison with other bigger pools but accessible. It's a little outside pool that includes only one 9-feet pond and some funny accessories for children.
Because of the location, the pool usually happens not so crowded. Only in the middle of the afternoon, the number of people reaches a peak. Otherwise, it's comfortable. If you want a getaway from a busy town or more private space, this outdoor pool could be a budget-friendly option.
Another good thing about West Fort Hood pool is its opening hours. The pool works at the weekend and no restricted hours on holidays. Even on Labor Day or Memorial Day, it's still in operation, welcomes everyone who wants cold water rather than long trips.

The modest size of the pool makes it easy to manage. Registration could be through phone or at the gate where staff and lifeguards received many compliments from visitors. Besides some sliding tunnels for kids, there are not so many things children can do, unless they can do deep swimming.
Related: Top 20 Water Shoes Reviews 2021
Morgan's Point Pool
Address: 199 Morgan's Point Blvd, Morgan's Point Resort, TX 76513, USA
Contact: 254-780-1334
Registration: Website
Opening hours: Tue- Fri: 10:30- 21:00, Sat: 10:00 – 21:00, Sun: 12:00 – 21:00
Map:
Pros:
Great view of Belton Lake
Free for babies
Allow picnics
Clean
Open for multiple entertainments
Cons:
Morgan's Point Pool is located nearby Belton Lakeview Park, where you can easily enjoy the beauty here. Among the natural swimming locations of the lake, this one is the best Belton Lake swimming pool. The location must be a strong suit of Morgan's Point, but it doesn't take other factors for granted. The staff, space, and recreational activities are plentiful. When you need to blend in with nature but enjoy convenience from the resort, this is the place.
Seeing a nice view but entrance to the pool is surprisingly affordable. The administrator encourages family outing by friendly policies such as family pass, free baby pass, and food permit. Space here looks like a better design with a curved pool and trees around. It promotes natural factors so that swimmers feel not like enjoying a cemented pond. It will be a memorable experience for children when they can have a big blast here with all the fun facilities from the resort.
Space around always looks clean even though people come here with a lot of food and drinks. Visitors should not intend to swim only as the area offers many fun outing activities such as tactical, jogging, camping, or boating. Advocating for those events, the pools open for a longer time every day, in comparison to most pools, not alone at the weekend, it welcomes people still.
Morgan's Point is a well-organized entertainment park where you can find all related information from their website. The tickets could be obtained online or in the city hall, depending on your convenience. The system supports online paying for saving time.
It's not the end of services on Morgan's Point Pool. When you want to have the pool for your own, or celebrate any event here, contact the administration for booking and organizing. Speaking of size, it's not a big pool, but how the people planning it is amazingly professional.
BLORA Swimming Area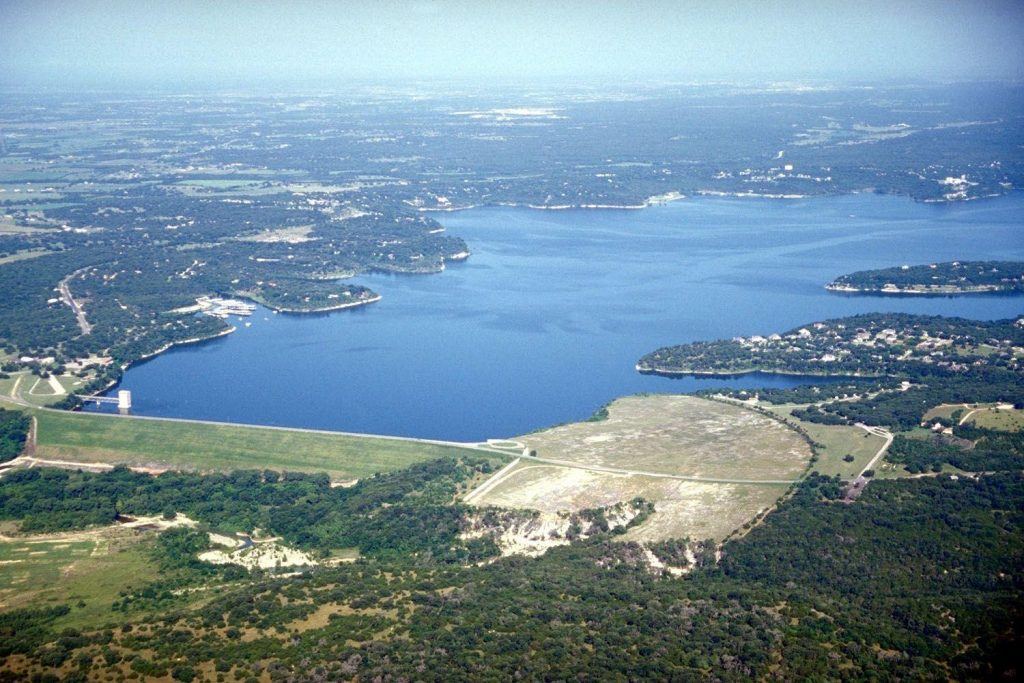 Address: Cottage Road, BLDG NAF 126, Fort Hood, Texas 76544, United States
Phone: +1 (254)287-4907 (Admin), +1 (254)287-2523 (reservation)
Registration: Website
Opening hours: 24 hours
Pros:
Open to nature
Multiple entertainments
Accessible anytime
Very huge
Cons:
Separate from National Park, so the pass is not counted
Charges on recreational vehicles
Dangerous for kids
Mentioning the swimming area in Fort Hood could not miss Belton Lake, which belongs to Belton Lake Outdoor Recreation Area. Unlike Morgan's Point Pool, it's not merely an outdoor space but totally a natural spot for swimming. Everyone who loves connection to nature must try out this lake.
Lies among the vast complex of Belton Lake, swimmers can experience further aquatic activities such as boating, fishing rather than just swimming. Picnics are also one of the popular outings here. All you need is to prepare food and necessary equipment like the tactical equipments, fish finder, bike, shoes, camping tent or find them in the rental service.
The area welcomes visitors any time of the day, regardless of holidays or weekends. Hence, when you are out of ideas, making something out of nature could make a good vacation. Recreational activities are various here, from in-natures such as camping, cycling to non-natures such as paintball. Get yourself a camp or rent out a cottage for lovely weekends.
Currently, the BLORA swimming area has not yet collected passes but only for other activities within vehicles on the lake. It poses a vast area for adventurer swimming. However, be careful if you get into the water with children.
Belton Lake beach- Sierra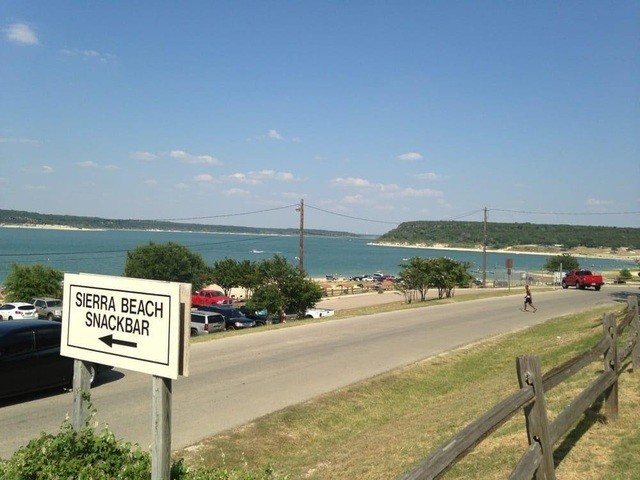 Address: 201050 Blora Dr, Belton, TX 76513
Phone: +1 (254)287-4907
Registration: Website
Opening hours: 24 hours
Pros:
Opening to nature
24 hours
Not crowded
Cons:
Few amenities
Away from BLORA administration
Opposing Morgan's point resort to the other side of Belton Lake is the long beautiful Sierra beach. It's the most well-known Belton Lake beach due to Fort Hood Recreation Area and Sparta Valley Park's surroundings. Geographically, it's a part of the lake, but the long sandy bank combined with glowing blue water makes Sierra a beach to locals and visitors.
Texas has a long coastal but nearby Fort Hood, this is the best place for getting that atmosphere. The area opens for 24 hours and free of charge. Visitors reach here by personal vehicles or bikes when they want to combine more day outing activities.
As a free spot, Sierra appears nothing like a well-maintained beach. So, it calls for people's attention to clean-up and be responsible for the garbage bought on picnics. There is a snack bar where you can find food; otherwise, you need to get everything ready for the trip from scratch.
Sierra beach could be an excellent choice for a recreation activity day since it's close to Fort Hood's other natural areas.
Temple Lake Park
Address: FM2305, Temple, TX 76501, USA
Phones: 254-780-2461 (for camping)
Registration: Website
Opening hours: (gatehouse) 10:00- 20:00
Pros:
Spacy
Many pavilions with a grill
Easy access
Clean
Cons:
No overnight camping
Not allowed glassware
On the other side of Belton Lake, it's easy to spot Temple Lake Park. It has such a name because there are many pavilions here, each containing a grill. Famous for that image, this park is a big spot for gatherings. The area now is capable of around 60 sites for camping within other facilities supporting significant group events.
Swimming here is the main activity. The park sits near the vast Belton Lake, surrounded by grassy banks and lawns suitable for a weekend getaway. When you need to rent out space with electricity to throw a party, contact the team for booking, and look at the price here.
Visitors need to pay for entrance, but it is not much compared to what you get in return. The space is clean and well-maintained, thanks to the professional administration team.
There are not so many other recreation activities here but only with water. They have some accessories for children to play with while not taking the swim.
Because of convenient location and facilities, Temple Lake Park attracts lots of groups every year. Especially, months among March and September prove to be a peak season when you should expect a bit rise in the entrance fee.
WESTCLIFF PARK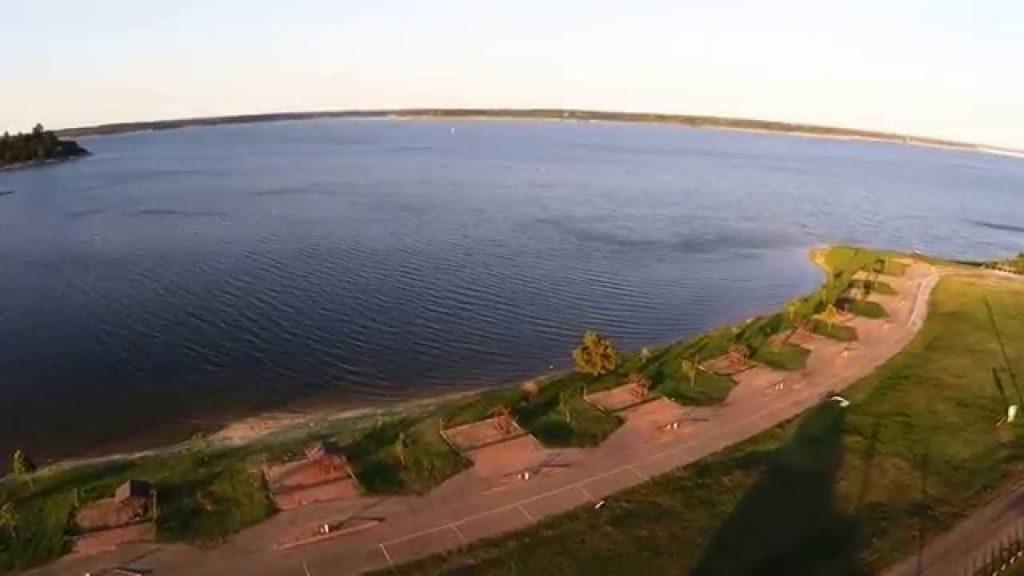 Address: Woodlake Circle, Belton, TX, 76513, United States
Phone: (254)939-9828
Registration: Website
Opening hours: 10:00 – 20:00
Pros:
Many recreation activities
Great for fishing, boating, and swimming
Cheaper than Temple Lake
Cons:
More complicated to access
Not popular
Nearby the crowded Temple Lake Park, Westcliff Park will be a quieter place for swimming. This recreational area possesses a generous nature and abundant space for camping, boating, fishing, biking, hiking, and wildlife watching. Because of the location near a great lake, it provides endless space for practicing aquatic sports.
It's smaller than The Temple Lake Park, but you can find thorough amenities here. Besides pavilions and grill tables, the area includes tents, boat ramps, and a pier for fishing. There are also hidden viewing areas for you to observe wildlife.
You can camp overnight here at a much lower price than renting out areas with electricity. And by that, don't miss out on seeing the incredible ecosystem of birds living here in the park. You can rent tents with or without electricity from the administration but be careful with the opening hours.
If you are planning for an extended stay near Fort Hood, check out the military campgrounds and RV parks near the base. They offer a variety of affordable lodging options, including campsites, cabins, and RV spots. Plus, they typically offer additional amenities like laundry facilities, showers, and recreational activities, making them a great home base during your stay.
Central Texas Sportsman Club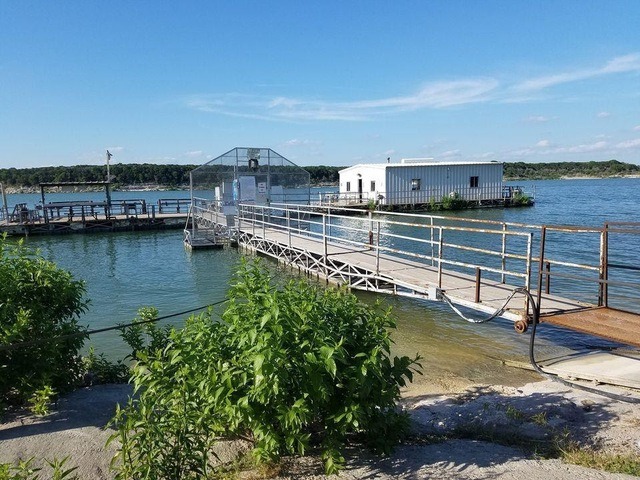 Address: 685 Centex Sportsman Rd, Belton, TX 76513, USA
Phone: +1 254-227-1564
Registration: Facebook
Opening hours: 24 hours
Pros:
Well-maintained and clean
Spacious
Lovely view
Great dock
Cons:
Crowded and noisy at night
Only members or rentals
Have you needed private time rather than a public swimming area? Why don't you check out Central Texas Sportsman Club? Located nearby Belton, this club appears like an excellent dock for fishing and swimming. Because of its privacy, it turns out to be an ideal spot for throwing night-outs.
The area provides a clubhouse and vast area exposed to nature. There are more lawns and greeneries than grasses, which will be preferences for lake swimming. Also, having an outing here in the daytime could be significant.
It's not a public or tourism area but a private club where people get in using membership or rent. Therefore, it's a disadvantage here when it can't be a random getaway plan. Membership now is 100 dollars for the first years, 50 for next years, which agree to at-any-time entrance all year round. However, always check the schedule for brushing and cleaning when you cannot get in.
This club seems better to treat you because it's nice and not so affordable if you want it every weekend.
Belton Lakeview Park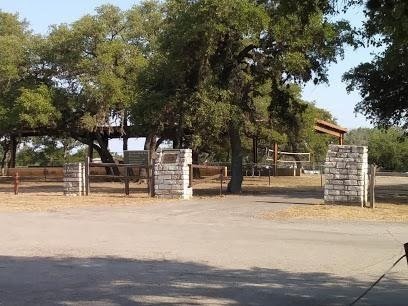 Address: Lake Park Rd, Belton, TX 76513, USA
Phone: 254-939-2461
Registration: website
Opening hours: 9:00 to 20:00
Pros:
Clean
Convenient for picnics
Open area
Views to the dam and the lake
Cons:
No access to the lake except boat
Small park
Belton Lakeview Park stands next to the dam rather than on Belton Lake. However, you can still enjoy the expansive lake view here, and of course, swimming.
This spot suits better for small quiet groups or single swimmers from the modest size and facilities are given. It's not so many options in the water other than fishing and swimming. It's an excellent point to enjoy little nature and don't like sharing the pool with many others.
Pack your foods and drink if you want to stay longer on the lake. There are some shelters with hook-ups to keep you energized all day long.
For a broader view of the lake, you can swim over the dam or take the boat, which is safer. In comparison with other facilities around, Belton Lakeview Park seems the smallest, but it remains organized and clean from outside the lake into indoor toilets and showers.
Looking for some fun outdoor water activities? Check out the Blora Lake Activities section. Located at Belton Lakeview Park, this area offers fun for the whole family, including fishing, boating, and swimming in the crystal clear waters. Get ready to have some fun in the sun!
Patton pool Fort Hood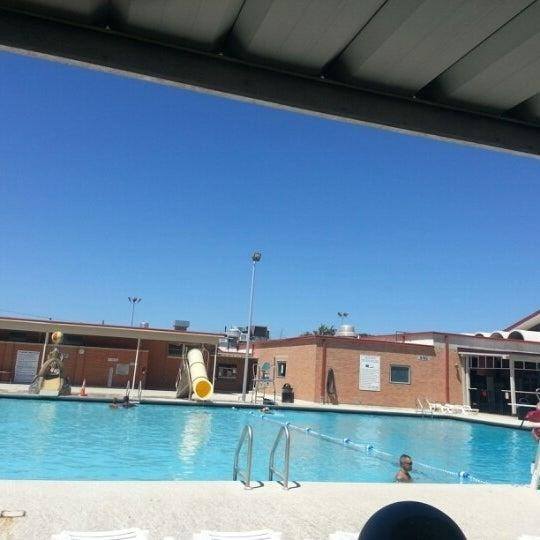 Address: building 5774 24th street and tank destroyer fort hood texas, Tank Destroyer Blvd, Fort Hood, TX 76544, USA
Phone: +12542855837
Registration: at the pool or by phone
Opening hours: 12:00 – 20:00 except Tue, Wed
Pros:
Friendly adult and kid pools
Generous space
Shaded pools
Diving board
Cons:
There are not many pools here because of the large natural lake Belton so Patton Pool must be a place to visit someday. It belongs to a building, but it offers ample open space with two pools: one for children and one for adults. Because of being close to the residential area, the pool is always crowded. However, bring your kids here as they can enjoy other aquatic activities.
There is a little slide for kids to hang out in their shaded area. While for adults, you can enjoy the diving board, which is also rare. There is always space for swimming and taking a break.
It opens through the weekend so you can have more time to visit and stay.
Comanche pool Fort Hood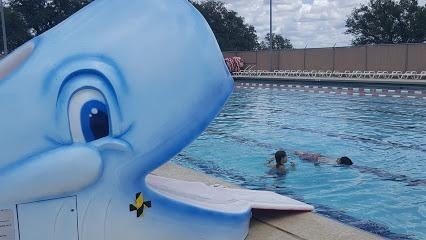 Address: 52015 Tank Destroyer Blvd, Fort Hood, TX 76544, USA
Phones: +1 254-287-7544
Registration: at the pool or by phone
Opening hours: Wed-Sun: 12:00 – 20:00
Pros:
Cheap
Large
Olympic lanes
Warm water
Cons:
Must have the military card
Many rules
Comanche Pool Fort Hood is a larger pool for military men and families. It's always cheap and not so overwhelming to come here, even in the summertime. Seeing around facilities, you can partly guess the pool appears heaven for kids. It's enormous and spotted by sliding tubes in animal heads, diving boards. Having your little family here could be a great idea, especially when the pool's located in the center.
The large pool consists of different depth zones and lanes. Chill with others when you want to take it slow on today, but don't hesitate to go down on the Olympics lanes where you can swim traffic-free for hours when the intensive practice is needed.
Service here is excellent, saying this modest ticket price. It's always a sensible choice to go to pools with kids rather than open nature lakes because of active lifeguards.
Thomas Pool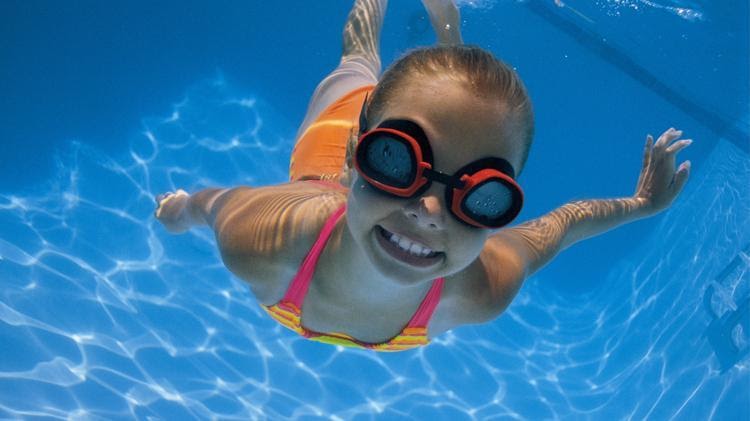 Address: Bldg. 193, 37th St, Fort Hood, TX 76544, USA
Phone: +12542878637
Registration: at the pool
Opening hours: 12:00 – 20:00 except weekends
Pros:
Cons:
Only for Fort Hood CYS CDC
In the Fort Hood outdoor pools, Comanche and Thomas are typical. While Comanche pools open for army people and their acquaintances, Thomas pool is only for members. If you are working for Child and Youth Service, don't miss out on this privilege.
The opening for only a group means the pool is clean and cozier. It's almost like you have a private pool and free space to hold parties with colleagues.
1st Cavalry Division Pool
Address: Bldg. 2479, and, Hell on Wheels Ave & 62nd St, Fort Hood, TX 76544
Phone: +1 254-618-7336
Registration: at the pool or by phone
Opening hours: 12:00 – 20:00
Pros:
Open for summer
Long opening hours
Cons:
Among the outdoor swimming pools for summer, 1st Cavalry Division Pool is one of few located on the main streets. In the middle of Hell on Wheels avenue, the pools open for the whole week from lunchtime until the sun goes down.
Usually, the pool is anonymous to most citizens to expect privacy and a familiar atmosphere every time coming here for a swim. Always check with the pool opening hours because it could change.
Long Branch Pool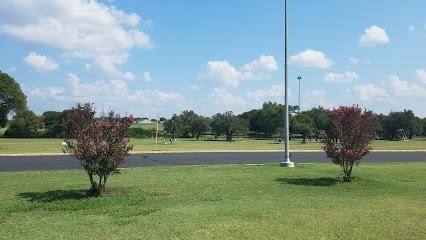 Address: 1101 Branch Dr, Killeen, TX 76543, USA
Phones: +12546907946
Registration: Website
Opening hours: Monday: all day, Tue: 11:00 – 18:30, Wed, Fri: 11:00 – 19:00, Thu :11:00- 18:45, Sat: 11:00-20:00, Sun: 02:00- 00:00.
Pros:
Open to nature
Massive pool
Cheap entrance
Cons:
It's the pool with the most complicated opening hours. However, look at the time; you will have a long blast here. After 10 p.m, come to the Long Branch pool and go to the after-party!!
There are many things to do in this swimming area regarding it's not in nature. Kids will have their own spaces with shades and water slides. At the same time, other swimmers can join in the wide competition lanes. Or, the Water volleyball court invites you to play.
Around the pool, it's easy to spot a place to sunbathe. It's a massive area for you and friends to enjoy the cold water. The only problem with grassy banks is it attracting bugs and dust.
If you are looking for ways to unwind and relax, a dip in the Long Branch Pool is a perfect option. It's a great place to cool off during the hot Fort Hood summers. After lounging at the pool, head to 15 Auto Repair Centers Near Fort Hood Area for high-quality vehicle maintenance to keep your car fit for the road.
Armed Services YMCA Killeen | Harker Heights Aquatics Center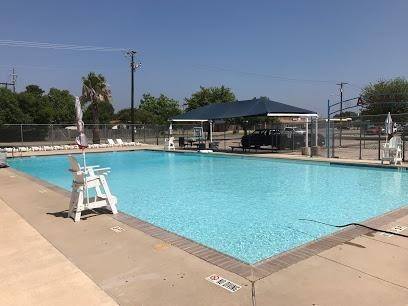 Address: 901 S Ann Blvd, Harker Heights, TX 76548, USA
Phone: +1 254-634-5445
Registration: at the pool or Website
Opening hours: Tue-Fri : 12:00 – 18:00 (wed from 15:00), Fri: 12:00- 16:00
Pros:
Medium and never crowded
Basketball area
Party area
Nice place
Cons:
Limited seats if having parties
Closed at weekends
Armed Services YMCA Killeen | Harker Heights Aquatics Center includes a large sports center where you can find aquatic activities and others. Located on the main street of Killeen, everyone can come and have a blast out of his ample space. However, the big pool never seems so crowded. It happens to be bustle and hustle at peak hours, but generally, it's a manageable number of people.
The pool setting is simple: a big pool and a line of sun benches. Parties are allowed here, but let the administration know your schedule and be aware of not many seats.
Along with the pool, it's easy to spot a basketball area for adults. Kids do not have much space here.
Copperas Cove South Park Pool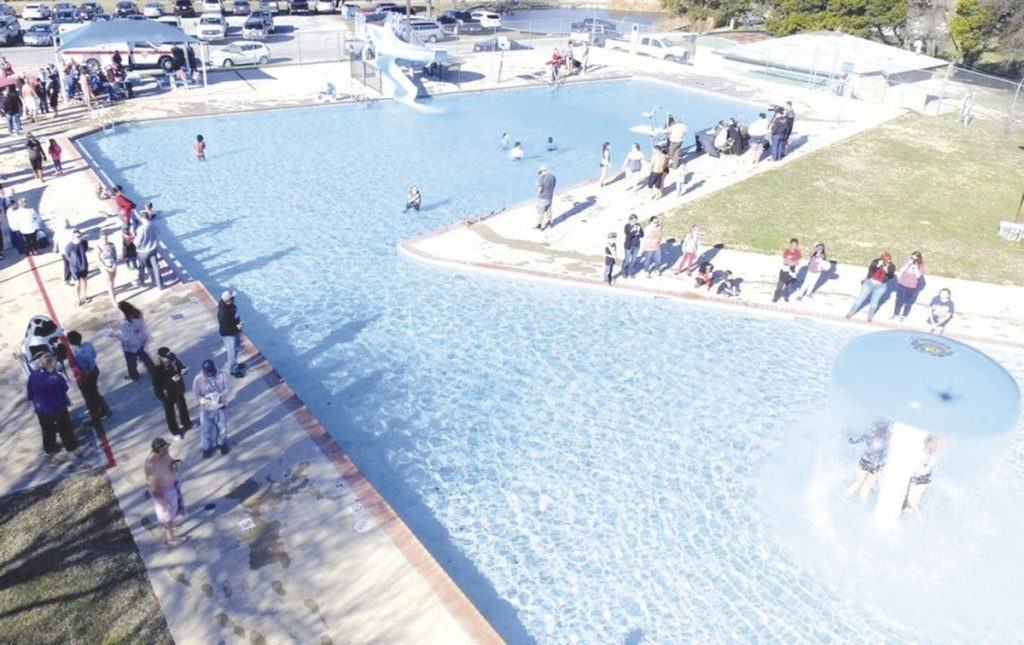 Address: 2602 Dennis St, Copperas Cove, TX 76522, USA
Phone: +12545422719
Registration: at the pool or by phone
Opening hours: Mon-Fri: 8:00- 17:00
Pros:
Among a park
Good view
Friendly to kids
Cons:
Closed at weekends
Closed soon
To reach Copperas Cove South Park Pool, you need to walk through the park. It will be an excellent warm-up for the day when you pass by greeneries and view around nature.
It's also a great idea to put this pool in nature. That promotes freedom in swimming and the attitude of visitors. After the swimming hours, you can continue the outing with a BBQ party in the park (not nearby the pool).
Entering the spot, you will see the big pool with an aquatic court nearby. There, pool rules show up with other facilities for kids to have fun. Among the city but it's not crowded at all. The opening time is quiet hours for sleepy swimmers but perfect for morning people. Pack your things and join the water early this morning!
If you're looking for a place to cool off this summer, head over to Copperas Cove South Park Pool. This pool is one of the most popular swimming spots in the area, thanks to its clean water, fun features, and friendly staff. For more ways to stay active at Fort Hood, check out this list of fitness centers for soldiers near Fort Hood. With plenty of options to choose from, you're sure to find a gym that meets your needs and helps you stay in great shape.
Roy and Jean Potts Belton Swim Center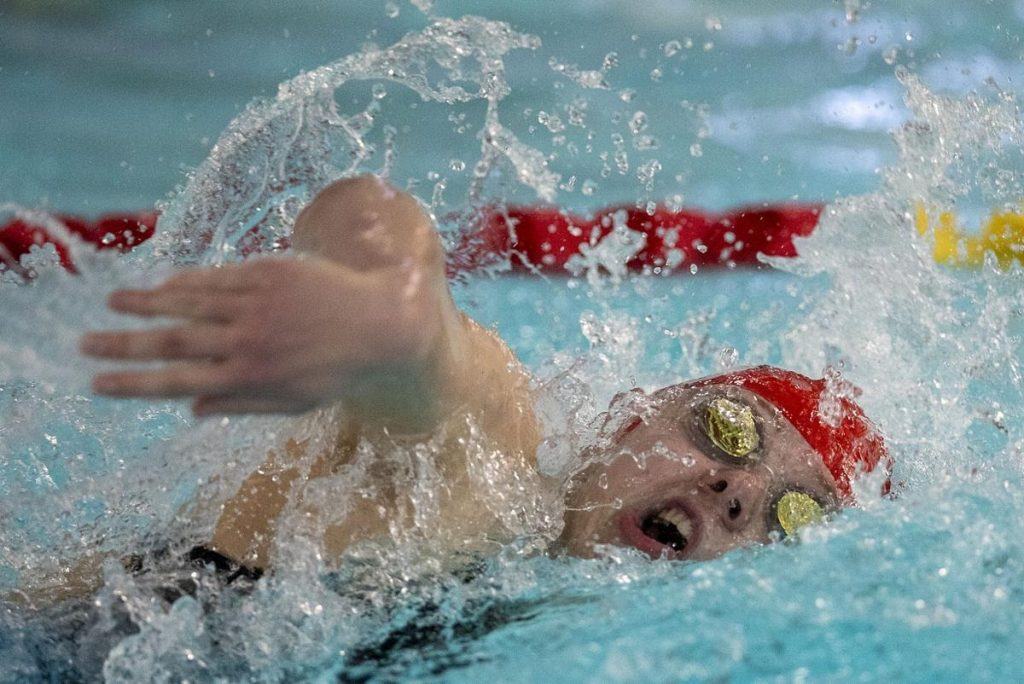 Address: 600 Lake Rd, Belton, TX 76513, USA
Phone: (254) 215-2443
Registration: Website
Opening hours: Mon-Fri: 5:30 – 20:00, Sat: 11:00- 14:00
Pros:
Early and long opening hours
Close to main streets
Cheap pass
Indoor
Cons:
On the campus of Belton High school, you will find a high-quality swimming pool for everyone. It is one of the best Fort Hood indoor pools, which conveniently stays among the town. As can be seen from the schedule, this pool happens to be another choice for morning people. You need a space for practicing. This pool welcomes you from early morning until the sunsets.
Serving locals, students, and the army, the ticket to this indoor pool is surprisingly affordable. Bringing your kids here for practicing could be the best option of all thanks to the modern facility, high security, professional trainers, and competitive atmosphere.
You're supposed to come with a military ID or have family who works in the army to use the facilities.
Conclusion
Fort Hood contains a large modern area with the massive Belton Lake. Therefore, there are many options in terms of swimming. Top swimming pools and areas to swim near Fort Hood above could somehow show you available chances in the area. There are various options, and you need to know which conditions, price range, and the atmosphere you want to join. I wish you a great time swimming in Fort Hood.