As you might have known, outdoor recreation activities can bring significant benefits to our health both physically and mentally when you get in touch with the natural world. Whether it's sunny, rainy, snowy, or windy, planning a new adventure is worth discovering your physical strength and energetic spirit with nature.
In this ultimate guide, you will find 1) Types of Outdoor Recreational Activities, 2) List of Gear Rental, and 3) List of Other Outdoor Recreational Rental Companies/Venue. Accordingly, a researched type of outdoor recreational activity with a list of essential gear rental with their price ranges and relevant rental companies/places across the US will help you save your time and money and make your adventure a more worthwhile experience. 
Key Takeaways
Consider your rental possibilities: Before making a decision, consider your rental options. To locate the best rental option for your needs, consider reviews, pricing, and availability.
Make a reservation ahead of time: Popular outdoor recreational equipment rentals fill up quickly, especially during peak seasons. It's usually a good idea to make a reservation ahead of time to ensure availability.
Inspect the state of the equipment: When renting any outdoor equipment, make sure you inspect it. Check that it works well and that there are no evident signs of damage or wear.
Obtain proper instruction: Certain outdoor equipment, such as kayaks and paddleboards, require instruction before use. Before renting, ask the rental provider if they provide training or if you need to be certified.
Examine the rental agreement: Before signing, always thoroughly read the rental agreement. Check the terms and conditions carefully, including any fees, return policies, and responsibility waivers.
Bring any necessary equipment: While rental equipment may supply the majority of what you require, bring any necessary equipment such as suitable clothing, sunscreen, and water bottles.
Respect the environment: While outdoor activity is a wonderful way to enjoy nature, it is critical to do so responsibly. Respect the environment by adhering to the Leave No Trace principles and following all park and wilderness area rules and regulations.
Have a good time! Outdoor activity is an excellent way to get outside, discover nature, and have a good time. Thus, take advantage of all the outdoor activities accessible to you during your rental experience!
List of Outdoor Recreational Activities
Whether you are going solo, hanging out in a small team or a big group of friends and family, planning for the type of outdoor recreational activities will be very useful to make your next adventure well-organized. Below are some suggestions for outdoor recreational activities that you might want to consider.
When planning your outdoor recreational activities, don't forget to check out Belton Lake Outdoor Recreation Area. It offers a variety of lake activities such as boating, fishing, and swimming. Additionally, there are also picnic areas, playgrounds, and camping facilities available, ensuring a fun-filled day for you and your family.
Paddleboarding and Kayaking Rental
For those who are interested in water sports, it would be a fantastic experience for travelers to try standing up paddle boarding or kayaking. Not only can you enhance your arm muscles but also enjoy the fresh air and water flow.
For this purpose, renting a standing up paddleboard (called SUP) or kayak is just a matter of your choice to make it a worthwhile experience.
San Juan Islands Weekend Kayaking
https://www.rei.com/adventures/trips/weekend/san-juan-islands-kayaking.html
Cycling and Mountain Biking
If you are thinking of renting a bike through mountains, forests, or road trails, there are different kinds of relevant bikes for you to consider. You might need to rent a bike with excellent quality related to the trekking trail.
Looking for an adventurous biking experience? Explore the mountain biking trails at Ford Hood! Whether you choose a beach cruiser or mountain bike, cycling is a great cardio workout and a fun way to explore nature. Not sure which one to choose? Check out our article on Beach Cruiser Vs Mountain Bike to learn more about the differences and find the right fit for you.
Hiking, Backpacking, and Camping
Whether you are hiking on a mountain trail, sleeping by the beach, and backpacking along the way, they are great outdoor experiences. There is a lot to mention about gear rentals in the next section that enable your trip a worthwhile experience.
Skiing and Snowboarding
Skiing and snowboarding are fantastic sports for those who love to play outdoors in the winter. Apart from its fun experience, skiing naturally helps strengthen the quads, calves, hamstring, and glutes in the squat position. Besides, snowboarding helps steer the board and maintain the balance of your body. These sports types also require skiers and snowboarders to learn specific skills with proper and good quality equipment like ski gloves, ski glove liners , skiboards and shoes for walking on ice.
If you're planning on hitting the slopes, our article on the 8 Basic Ski Exercises for Seniors provides useful tips on how to prepare yourself for the physical demands of skiing and ensure that you are ready for a successful day on the mountain. These exercises are beneficial for not only seniors but for anyone who wants to build up strength and endurance prior to skiing or snowboarding.
Rock Climbing
For those who are interested in high-altitude and risky sports, rock climbing is the right choice that you might consider. And if you want to, make sure to bring high-quality rock climbing gear and outfitters to ensure your safety such as rope, cord, rock-climbing shoes, long distance waling shoes, helmets, etc.
Golf
As another outdoor game, golf is good for your physical body and mental aspect. This type of sports requires you to concentrate on thinking and force your mind to stay focused at hand.
Paintball
If you have a big team and want to have team building activities or even have only two persons, it's good to play a fun game together. Paintball can be one game of your choice.
There are many outdoor paintball fields that you can choose, such as American Paintball Coliseum Outdoor Fields in Brighton and Denver, Doodlebug Sportz in Seattle, Orlando Paintball.
Archery
Similarly, archery is another type of sports requiring precision, high focus on eye and hand. This type of game is now becoming popular would, at the same time, make you more active, burn calories, and train a better state of mind.
You can find Cinnamon Creek Ranch Club in North Texas, Archery Country in North Texas, Waxobe Archers in New Jersey.
Tactical Games
The tactical games are military sport & fitness games. They offer the platform to experiment with the abilities and willingness of tactical athletes. If you're a civilian gun enthusiast, you can try it.
When it comes to tactical equipments, think about survival games like paintball or can be used for personal defense. tactical gears are backpack, tactical boots, knives, protective body equipment, personal defense equipment, clothing and footware, plate carriers, riffle, pistol, and holsters.
Step up your tactical game with proper gear, including items that weigh 11 ounces. Check out our list of common 11-ounce items to pack lightly and efficiently for your next outdoor excursion. Proper preparation can make a big difference in the success of your mission!
Outdoor Gears Rental Services
Now you are planning for a specific outdoor adventure and find that you lack some outdoor equipment. The good news is that there is plenty of accessible and affordable outdoor recreation rentals throughout the country.
Whether you are planning an adventure to go hiking through the forest, camping on the beach, skiing in the winter, or other types of outdoor recreational activities, your recreation gear, recreational places with their services will affect your experience.
However, buying those types of equipment used once in a while in a retail store can be expensive; thus, renting them can be considered a better economical choice. Accordingly, this section will provide some necessary information on how much the rent is in some specific companies that might help you save your time and money.
Paddle Board Rental
The price for a paddleboard is about 68$/day and 90$/day for hard-shell and inflatable types, respectively, for REI non-member.
Kayak Rental
The price for renting a fishing kayak is 59$/day at LowerGear Outdoor; single-typed inflatable kayak is 75$/day at REI as a non-member.
Bike Rental
It usually would range from 100$/day, 60$ for full suspension mountain bike, hardtail mountain bike, respectively, at REI as a non-member.
Looking to explore Fort Hood on two wheels? The Fort Hood Sportsman Center offers bike rentals for all shapes and sizes, including 24-inch bikes for adults. Rent a bike and hit the trails at Belton Lake Outdoor Recreation Area or explore Fort Hood's scenic roads at your leisure. Learn more about Fort Hood Sportsman Center's offerings at Fort Hood Sportsman Center Overview.
Snowboard Rental
The snowboard package's rental price for adults is 42$ for the first night and 26$ for each following night at REI as a non-member.
Ski Rental
The Rental price of classic cross-country ski packages for adults is 33$ for the first night and 20$ for each additional night at REI as a non-member.
Rock Climbing Shoes Rental
Undoubtedly, shoes are one of the necessities that every outdoor traveler should put into their list. A good pair of shoes varies mostly by its durability, quality, types, and brand. If you are about to climb on a vertical surface, you will need to rent a pair of rock climbing shoes.
Usually, it would cost 12$/day for rock climbing shoes for the first renting day at REI as a non-member.
Hiking Boots Rental
If you hike for more miles, you might need more protected and supportive shoes, which are also waterproof. You can find hiking boot at around 39$ for a period of 1 to 3 days for both women and men type at Outdoors Geek.
Golf Gear Rental
Price for renting Callaway Mavrik golf gear is $85 for the first day, $30/day (2nd-5th day), and $15/day (6th day onward) at Club Lender. You can find more details of selection with the support of Club Lender staff on its website.
Outdoor Recreation Tent Rental
If you are thinking of going to the forest or sleeping beside the beach or woodland, pitching your tent will be an excellent option to enjoy a perfect night under the stars. The price range for this item varies by the number of persons sleeping in the tent and the rental period.
Renting a tent would cost around 18$, 29$, 39$, and 43$ for Marmot camping tent or similar quality used for one person, two people, three people, and four people, respectively, at Basecamp Outdoor Gear. Meanwhile, you can find a three-person Marmot camping tent range from 38-77$ at Outdoors Geek.
If you're planning on camping, tent rental service from Belton Lake Outdoor Recreation Area (BLORA) is perfect for you! BLORA's tent rental program provides you with basic tenting essentials to make your camping experience a memorable one. From two-person backpacking tents to the big and roomy six-person tents, they cater to all your needs.
Canopies Rental
Renting canopies will make your lunch and dinner more fancy and cozy if you are in an outdoor corporate event or a family camping event.
You can find EZ UP 10'x10′ and 10×20 canopy at the rental price of around $25 and $50 per night, respectively, at USAF Academy Force Support Squadron mentioned in the section below.
Recreational Vehicle (RV) Rental
Last but not least, if you are not used to camping, you might consider renting an RV, thereby you can pick up and drop off the RV along your way. By doing so, it would not only save your time but also bring your comfort during a long adventure.
RV rental price can vary by type and size of the vehicle, renting period, brand, and providers that you might have a look at Outdoorsy.com, Campertravelbookings.com, CruiseAmerica.com.
List of Outdoor Recreation Rental Companies/Venues
No matter what your outdoor recreational plans are, you will find the top 14 relevant outdoor recreation rental companies or venues that will fit your most basic needs for the next adventure.
Clear Creek Outdoor Recreational Equipment Rental
Clear Creek Road, Bldg 4930
Phone: (254) 287-4126 or 287-1853
Fax at (254) 532-5938
Website: https://hood.armymwr.com/programs/recreation-equipment-checkout-center

REC offers a long list of outdoor recreation equipment for rent at modest per-day rates. This is your one-stop rental facility for all your recreation needs. We have the perfect item for your unit organizational day – from sports equipment to the climbing wall. Call or come on down and check out our value pricing. Also, if you're interested in golf, click here for more information on clear creek golf courses.

Hours:
1 Nov – 31 Mar | Mon-Sat 1100-1600
1 Apr – 31 Oct | Mon-Sat 1000-1700
Sundays 1100-14:30
CLOSED FEDERAL HOLIDAYS

FEATURES – Price List
Propane Tank Refill
Campers – Reservations up to 90-days in Advance
Recreational Vehicles – Pop-ups/Travel Trailers
Canoes
Sporting Goods
Party Items – Snow Cone, Cotton Candy, Popcorn Machine
Moon Bouncer
Sports Equipment
Event Tents and Party Canopies – delivery available
Family Camping Packages
Mobile Grills
Outdoor Games
Climbing Wall
Tables/Chairs
Dunking Booth
Flags for Flag Football
Hot Dog Steamers
Night Buster Lights
1. REI
REI has 122 store locations across 32 states of the US. REI offers abundant camping, climbing, and winter sports gear for campers and hikers and adventurers in general. A variety of tents, snowshoes, camping, hiking, and backpack gear is expected to be found differently by season and store locations. If you are a frequent outdoor traveler, you might want to consider buying a membership to enjoy a rental discount.
Notable outdoor gears include all essentials for hiking, camping, climbing, cycling, paddling, traveling, winter sports, and car racks.
Contact: 1-800-426-4840
https://www.rei.com/rentals
2. Xscape Pod
For those heading to the Pacific Northwest of the West Coast, you can find a wide range of camping and backpacking gears for adventurers at Xscape Pod.
To make it only for renters, Xscape has a fantastic user-friendly website that offers pods for a trip for a group specifically designed for your needs. Its website allows users to make an online reservation from tents to headlamps at your fingertips. By doing so, you can receive all rented kinds of stuff delivered right at your door and enjoy a great outdoor in the blink of an eye.
Notable outdoor gears include all necessities of camping pods and backpacking pods
Contact: 971-599-6025
Address: 5229 SW Dolph Ct., Portland, Oregon 97219
Website: https://xscapepod.com/products/backpacking-pod
3. Outdoors Geek
Having retail stores in Denver in Colorado, Outdoors Geek offers adventurers a variety of selection from basic camping, backpacking, and winter sports gears to hard to find pieces of equipment such as GPS, water filters, solar chargers, and more to offer. Its website also provides many useful articles that amateur travelers can learn from expert outdoor. Thus, they might consider bringing them on their trips.
Besides, it provides travelers some friendly camping trips with specific themes such as couple's retreat camping rental package, super light couple packaging, Yellowstone National Park camping rental, etc.
Notable outdoor gears include all necessities of camping, backpacking and winter sports package, glamping set up.
Contact: (303) 699-6944
Website: https://www.outdoorsgeek.com/rent-it/
4. The Mountain High Outfitters
Suppose you are in the Southern states of Tennessee, Georgia, and Alabama. In that case, Mountain High Outfitters can be a good option for you to rent camping, caving, hiking, biking, skiing, yoga, paddle boarding, fly fishing, and backpacking gears as well as outfitters for such purposes.
Mountain High Outfitters currently has 11 locations through the above mentioned Southern States and will surely prepare you well with your first and many more adventures.
Notable outdoor gears include Stand Up Paddleboards, Kayaks, bikes, tents, skateboarding, fly fishing, and more to offer at specific Mountain High Outfitters locations.
Contact: 877-557-5322
Website: https://mountainhighoutfitters.com/rentals
5. Basecamp Outdoor Gear Rental
Located in Vegas around 5 minutes from the airport, you will no need to worry about packing your gear to the destination, but you can pick up and drop off your gears by purchasing or renting at Basecamp Outdoor Gear Rental.
Whether you are a camper, mountaineer, or backpacker, Basecamp provides you with a variety of brand selection such as Big Agnes, Marmot, The North Face, and similar brands with high quality.
Notable outdoor gear includes tents, sleeping bags and pads, backpacking accessories, and more.
Contact: (702) 357-9513
Website: https://www.basecampoutdoorgear.com/
6. Arrive Outdoors
In Los Angeles, you can find high-quality and affordable outdoor camping gears that can be delivered anywhere by Arrive Outdoors through the US. Whether you are going on a camp or hike, skiing in the winter, you can find everything at Arrive Outdoors.
You will also find online guides on necessary camping skills and book a campsite, which is well suited to amateur campers. In addition to that, you can reserve online for your camp gears to be delivered anywhere within the US. You may call or chat with staff for help with gear selection and trip planning advice.
Notable outdoor gears include camping and hiking, backpacking and skiing sets
Contact: 213-559-2482
Website: https://arriveoutdoors.com/
Campers used sleeping bags and tents for their outdoor adventure
If you're new to the area, Hood MWR provides a military relocation assistance program to help ease the transition. From housing and employment assistance to community information and cultural awareness, this program offers a wealth of resources to help you feel at home. Check out Nature of the Northwest Internet Resources for more information on the natural beauty of the area.
7. LowerGear Outdoors
Having stores in Arizona, Lower Gear is a top online outdoor recreation rental and purchasing choice for any professional hiker or backpacker. You will find from primary camping gears such as tents and backpacks to not commonly available gear like a handheld GPS unit or water filters. New mountain bike gps and used tents, ultralight backpacking, and kayaking gears are also available. With nationwide shipping services, you can find dozens of outdoor gears delivered right at your door, no matter where you are across the US.
Notable outdoor gears range from necessary gears for hiking, kayaking, and biking too hard to find rental gears such as navigation gears for trail use and geocaching events.
Contact: (480) 348-8917
Website: http://lowergear.com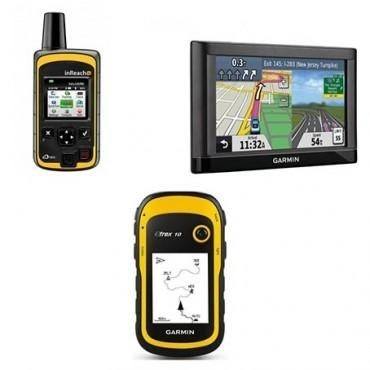 Rent GPS Navigation Gear at LowerGear Outdoor
Image: LowerGear Outdoor
Website: https://www.lowergear.com/rent-navigation-gear
8. Outdoor Equipment Rental (OER)
Apart from other companies, Outdoor Equipment Rental offers a wide range of equipment with low-cost rental prices for professional adventurers. Safety gears such as avalanche safety, emergency communications, and underwater cameras, backpacking package are available to rent at the guaranteed lowest price.
OER has no retail store with standard hours but flexible to work and meet in person at any convenient time, even in late evening or weekends, either at their facility or place convenient to you!
Contact: 201-477-0217
Website: https://www.oerentals.com/

Avalanche Safety Gears at Outdoor Equipment Rentals
Image: Outdoor Equipment Rentals
Website: https://www.oerentals.com/product-category/avalanche-safety-rental/
9. Outdoorsy
Like an Airbnb of RV rentals, you can experience RV and trailer rented in the peer-to-peer rental model. With the slogan "Put memories into motion," you can rent different vehicles from motorhomes, travel trailers, and campervans to fifth wheels through Outdoorsy. The company dedicated explicitly for RV rental is rated well by customers in overall reviews.
You can easily reserve online the type of RV, renting schedule, and the starting place of your adventure on their website.
Contact: 877-723-7232
Website: https://www.outdoorsy.com/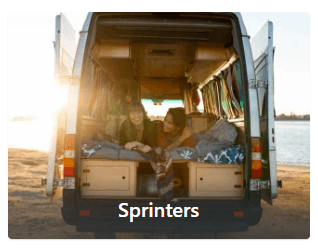 Sprinters RV Rental from Outdoorsy
Image: Outdoorsy
10. Club Lender
At Club Lender, you can find specific TaylorMade or Callaway golf set gear for rent in selected locations during a particular period. Besides, you can easily make proper selection ranging from premium equipment of TaylorMade and Callaway, SIM Max irons or Mavrik irons, and more. By choosing your fingertips through its friendly-use website, you can have it delivered at your door anywhere in the US.
Contact: (323) 405-4463
Website: https://www.clublender.com/
Tips for Outdoor Recreation Rental
As research for outdoor recreation rental was conducted to write this article, I discovered that many colleges and some agencies of the Department of Defence also have an outdoor gear rental system at affordable prices. Some gears are available to college students or military personnel. However, they are limitedly used for rent for community members, civilians, and visitors. Thus, you can do a quick search of the area that you are in to see what you can rent from a college or military base. Below are some outdoor rental center of the university and US Air Force Academy as examples.
Looking for more programs and activities to enjoy in Fort Hood MWR? Look no further than the Explore Fort Hood MWR Programs and Activities page. Here, you'll find a wide variety of events and services to take advantage of. Explore all the things to do on offer and make the most of your time in Fort Hood.
11. Outdoor Rental Center of University of Idaho
The Outdoor Rental Center of the University of Idaho has the Northwest's most extensive inventory of outdoor rental equipment that can be offered to any persons. A special discount will be applied to students at the University of Idaho. To rent gears here, you might need to use for reservations for outdoor rental gears before pickup.
You will be amazed at the offered reasonable price for rent because the center is a not-for-profit operation. After five days of paid at a regular rate, daily costs are reduced by 50% for long-term rent. Prices listed reflect two-day or weekend rates.
Notable outdoor gears include tents, sleeping bags & packs & camp gear, water clothing & equipment, kayaks, canoes & SUP Boards, climbing equipment, skis, snowboards & snowshoes, and more.
Contact: 208-885-6170
Website: http://uidaho.edu/outdoorrentals
12, USAF Academy Force Support Squadron
The outdoor recreation center of the US Air Force Academy is assigned explicitly for military personnel and their family members. However, if 18 years of age with valid ID to sign for equipment, then you can go ahead to rent the equipment listed in the brochure below.
The center runs a wide range of stores with retail sporting goods that you can find a variety of available sports items from equipment in different fields: camping, fishing, biking, hiking, and backpacking.
Besides, you will love the fantastic services offered by the US Air Force Academy with camping trailers and equipment, watercraft, canopies, and backpack stuff. Equally important, you can find three picnic areas, BBQ grills, and party rentals as well as bicycle programs and so much to offer.
Notable outdoor gears include tents, canopies, paddleboarding, kayaking, and more.
Contact: 719-333-4753/ 4356
Website: https://www.usafasupport.com/pdf/or-rental-equipment.pdf
At the USAF Academy Force Support Squadron, you may encounter some of the inspiring women featured in this article on female soldiers. These women serve their country with distinction, while also breaking the mold by showcasing their beauty and femininity. Whether you're looking for inspiration or just want to admire their looks, these women are sure to leave an impression.
List of outdoor recreational venue
Waxobe Archers
Located in New Jersey, Waxobe Archers is a large archery club dedicated to archers from beginner to advanced level. The club's range facilities comprise a broad indoor range, two practice ranges, one outdoor range with 28 targets, and a beautiful shaded picnic area.
Contact: (732) 355-1717
Website: https://www.waxobe.com/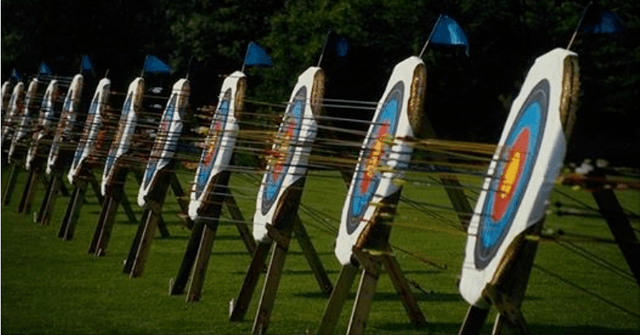 3D Marked Championship hosted by Waxobe Archers
Image: Waxobe Archers, Inc.
Website: https://www.facebook.com/officialWaXoBe/
American Paintball Coliseum
If you are in Denver, you might want to play paintball with your teammates at American Paintball Coliseum to promote your team spirit. Not only home for playing outdoor paintball, but you can also try laser tag and airsoft as other types of team sports here. If you are interested in one of those games, you can easily reserve your slot online.
Contact: (303)298-8573
Website: https://www.americanpaintballcoliseum.com/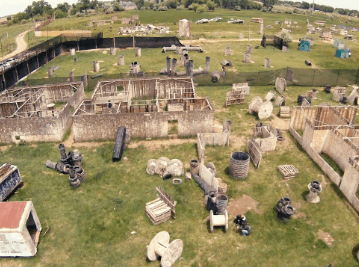 American Paintball Coliseum Outdoor Field
Image: American Paintball Coliseum
FAQs
What exactly are outdoor recreation rentals?
Outdoor recreation rentals are businesses or locations that provide equipment and gear for outdoor activities such as hiking, camping, kayaking, and others.
What types of equipment are available for rent from outdoor activity rental companies?
Rental equipment varies by provider, but can include tents, sleeping bags, backpacks, kayaks, canoes, bicycles, and other items.
What is the average cost of renting outdoor recreation equipment?
The cost of renting outdoor leisure equipment varies substantially based on the type of equipment, the rental business, and the rental period.
Do I need to have prior experience in order to rent outdoor recreation equipment?
Certain rental firms may need prior experience or certification for specific activities, such as kayaking or rock climbing, but others may provide tuition or guidance to beginners.
Where can I find outdoor activity rental businesses around me?
You can look for outdoor recreation rental firms in your area online or ask friends, relatives, or local outdoor recreation organizations for advice.
How do I make an outdoor recreation equipment reservation?
Often, reservations can be made online, over the phone, or in person at the rental company.
What if I damage or misplace the rental equipment?
Because rental businesses may charge a fee for damaged or lost equipment, it's critical to carefully read the rental agreement and take proper care of the equipment.
Can I hire outdoor recreation equipment for several days or weeks at a time?
Many rental firms do provide multi-day or weekly rentals of outdoor recreation equipment.
Is renting outdoor activity equipment safe?
To ensure that their equipment is safe for usage, rental businesses should inspect and maintain it on a regular basis. However, it is critical to use the equipment correctly and adhere to all safety requirements.
Is there an age limit for renting outdoor recreation equipment?
Certain rental companies may have age restrictions for certain equipment or activities, so check with them before making a reservation.
Conclusion
Outdoor recreation is specifically beneficial for your health. Getting in touch with nature provides you with physical and mental health benefits outside of your comfort zone. Equally important, choosing which outdoor recreational activities and gear rentals for such events would help save your time and money and bring you the best memories with family and friends. Hopefully, this ultimate guide will help you utilize the utmost benefits of outdoor adventure and make your trip great with memories.