Cowboy boots have been used for a number of purposes in the past, ranging from agricultural activities to office wear. Requiring 200 single steps to create a boot by hand, Tecovas assures the highest level of quality for a precise finish of their boots.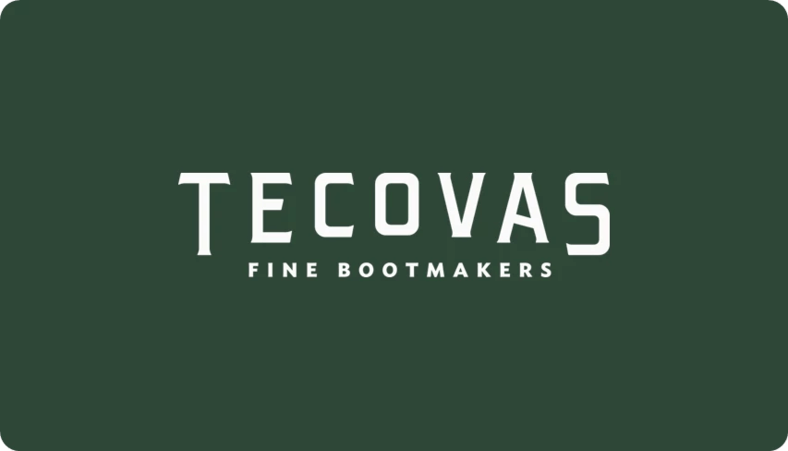 Tecovas makes their cowboy boots for men and durable cowboy boots for women using the best quality leather and materials from top to bottom, along with the incredibly detailed manufacturing procedure. The primary material, which has a bovine lining and a stacked leather heel, provides wearers with ultimate comfort and durability. A good pair of boots like these will last for years.
The next question is where Tecovas boots are made. This article will give you the answer in detail, so read it until the end. I have also discussed whether Tecovas boots are good and Tecovas boots' price ranges in this post. If you are a boot enthusiast like me, you'll definitely find this post to be interesting.
For more popular work boots brands, you can read the article best work boots brands.
The Overview Of Tecovas
Tecovas is a well-known footwear and good-quality work boots brand known for its handcrafted cowboy boots. Their goal is to provide high-quality, timeless, and handcrafted items at a wholesale price. Western boots by Tecovas are made with cutting-edge technology, quality fabrics and materials, and third-generation artisans who put it all together.
Tecovas was established in 2015 by Paul Hedrick, who left his stable career on Wall Street to pursue his love for boots. He discovered that the existing market's pricing and quality were unbalanced based on his several trips and study. As a result, Paul Hedrick decided to put everything he had into growing the firm into what it is now.
Where Is The Tecovas Company Located?
So, which country do Tecovas boots are made in, and how did they go about making them? All pairs of Tecovas western boots are handcrafted in León, Mexico, by a team of skillful craftsmen. The team is one of the world's oldest and the most renowned boot makers in León, Mexico. To achieve excellence, they have to go through a total of 200 steps on every single boot. León, a city steeped in shoe-making heritage, is also the same city in which many other western boot brands entrust the manufacture of their best boot products.
If you're a fan of Tecovas boots, you may also be interested in knowing where the company is located. The answer is that Tecovas is based in Austin, Texas. To learn more about where your favorite boots are made, check out our articles on Corral Boots and Dingo Boots.
Are Tecovas Boots Made In The USA or China?
Tecovas boots are not manufactured in the USA or China. Tecovas boots themselves are only made in the "Shoe Capital of the World," León, Mexico. The brand owner believes that at least for cowboy boots, there is nowhere better to make their boots than this place where so many footwear manufacturers make their products, and this town has a reputation for making shoes for years.
Are Tecovas Boots Good?
The boots are made by hand in León, Mexico, in a process that involves more than 200 steps each boot. Finally, the firm aims to create timeless boots and will not go out of style when fashion trends change. Tecovas goes a simple way by changing traditional western designs for a more fashionable look to keep the boots on-trend. Tecovas boots are perfect for the casual-urban look, the trendy-rural look, or adding flair to your formal clothing.
Tecovas's mission is to create and offer the best western boots and accessories available on the market. The brand uses high-quality leather and materials with traditional handcrafted bootmaking techniques. Because of the firm's distinctive direct-to-consumer business strategy (no retail margin is included in the price), they gain competitive advantages and can compete with the most expensive brands on the market.
Tecovas believes that the quality of their boots is twice compared to other boots at the same price while the price tag is only half the price of similarly quality items. The brand's strategy for lowering costs is cutting the retailer and distribution stage, making sure the customers benefit from the cost savings passed on to them.
If you are looking for where Tecovas boots are made, check out our article on Durango boots. Durango is another brand that crafts their boots in North America and prides themselves on using high-quality materials. Similar to Tecovas, Durango boots also offer a Western-style aesthetic.
Tecovas Boots Prices
After knowing the prices, you'll find that other boots are ridiculously pricey. Tecovas' western boots, on the other hand, are assumed to be more affordable than the market price. Interestingly, when it comes to prices, the more premium the materials the products are made of, the more costly you will think the price tag to be. So, what are their secrets? Tecovas cowboy boots are high-quality products that are delivered directly to customers, which means you won't have to pay for the retail markups or get caught in the middle of price competitions.
It's not really about the quality, as any Tecovas review indicates that their value is well-known. It's more about the fact that the firm is relatively newer; thus, brand awareness doesn't add to the price. Although they still do service in the USA, they make the products in Mexico, so the labor costs are relatively lower than for US labor.
If you have done some research, you will see that Tecovas boots are much more affordable and economical. The price of their calfskin and suede boots ranges from about $250 to around $350. Their most pricey and premium one will cost you less than $700. Therefore, if you are finding a pair of cowboy boots that can last longer than a season, Tecovas will be a perfect name that stands first in your research list.