It doesn't matter where you hunt; the most important thing is watching your steps and having the proper hunting protective gear. Even if you are an experienced outdoor enthusiast, traversing a thicket of trees, rotting logs, grasslands, swampy valleys, and other primeval snake territories can be daunting; typically, now there are more and more cases of snake bites. So, if you are looking for trustworthy protection that will truly save your life in the event of a snake biting, then you need premium-grade snake proof boots.
What are Snake Boots?
Snake boots are typically designed to prevent punctures from solid, sharp snake fangs. These materials are usually rubber and neoprene. The snake boots are also integrated with a snake protective lining on the inside, which is often made from impenetrable materials, to provide you with extra safety. Besides, they are still flexible enough so that you can walk more freely and comfortably.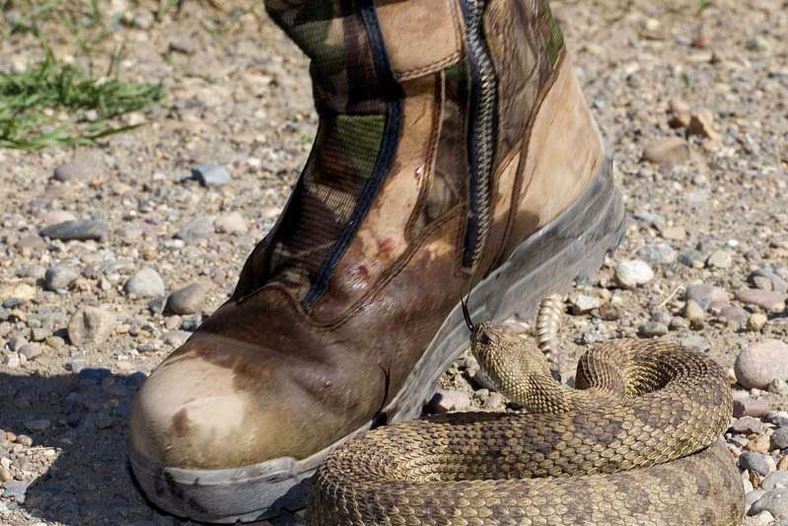 5 Important Points to Consider Before Buying Snake Proof Boots
Snake boots are considered perfect protective footwear when it comes to preventing snake bites. However, not many people know what features to look for, typically those who first heard about these boot types. So, in this section, I will provide you with some key points to consider before buying snake proof boots so that you can easily find a proper fit pair for you.
1. Proper Coverage
Snakes don't stay unmoving like nails or other penetrating items on the ground. They can crawl, climb, and attack your legs and feet at any time. So as a general rule, you will receive more protection if your snake proof boots are longer. The safe length of snake boots should be at least your mid-calf. Never choose any model that is under or as high as your ankle.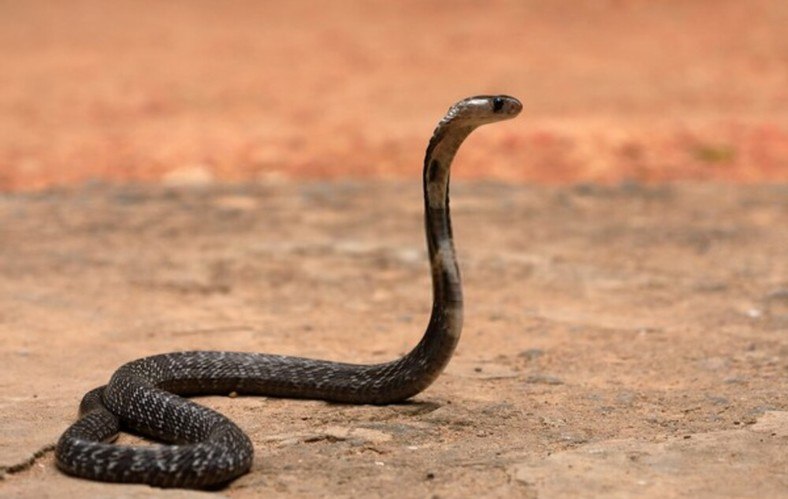 According to some research, most snake bites are usually from your ankle and knee. So ideally, opt for snake boots with knee-high design will be the best option for your safety. And the most common shaft heights of snake boots range from 16 to 18 inches, which offer the ultimate protection for your feet and shins.
2. Bite-Proof Materials
When you accidentally come across a snake while walking in the forest or swamp, you really want your boots to keep you safe from snake fangs. And one of the most important factors in such a situation is the material used to make the boots.
In fact, not many types of materials are commonly used to create snake boots. Some of them are synthetic weaves, denim, leather, Kevlar, and Cordura nylon. The combination of one or more of those materials is tightly knit in snake boots, making it more challenging for even the strongest and most solid fangs to penetrate. So, make sure your boots are made of at least one material among these.
3. Comfortable Fit​​​​​
It is true that the exterior of your snake boots has to be extremely sturdy and strong to keep you safe from snake fangs. However, comfort is another important thing you should consider, typically when you wear your boots for an extended time.
Some available snake proof boots are really heavy-duty and stiff and might be the best one when it comes to protection. On the other hand, they might sacrifice a lot in terms of comfort. This not only makes you uncomfortable but also restricts your movement. So, you can choose snake boots with cushioned footbeds or some flexible points to prevent discomfort and limited motion.
4. Closure Types
When it comes to snake boots, you cannot ignore even the smallest feature. The closure type of your boots can actually determine your entire protection and comfort. For example, zippers are one of the most common and easy-to-use methods of closure. However, they can easily get caught by branches and bushes. This, as a result, can leave your shins and feet open, making it easier for snake attacks.
On the other hand, slip-on or pull-on closure is a great solution. This design is very easy and quick, unlike tying and untying shoelaces of traditional boots. Having said that, it has its own disadvantages, including if you choose the wrong type.
Front lace-up closures are more common because of their feet-to-shaft lace design, which usually offers a more customizable fit. Nevertheless, they can be extremely clumsy, typically when you forget to pull the lace after cleaning them.
In the end, it is all about figuring out what closure types work best for you. Some brands even combine several types of closures, such as Velcro, for different effects. Mastering your terrain is a key to choosing the best closure type for your snake-proof boots.
5. Breathability and Air Circulation
Breathability and ventilation are some of the most ignored elements when it comes to snake proof boots. Nevertheless, its significance should not be exaggerated. Knee-high snake boots are usually famous for causing sweat and smelling feet.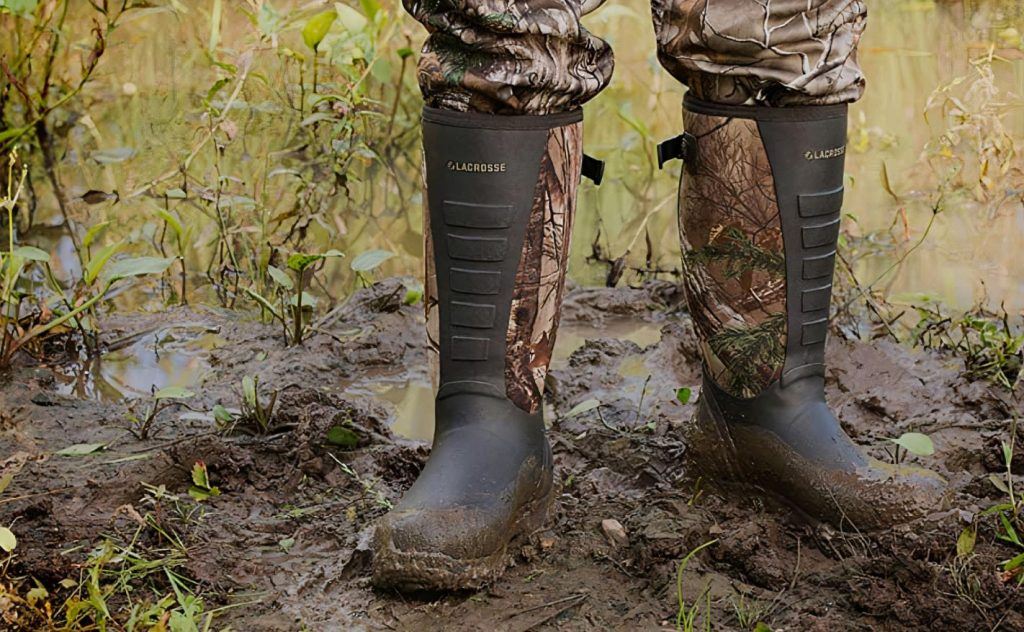 Therefore, it's really important to consider the inside material of snake boots. Ideally, it should be made from air-permeable fabric and moisture-wicking linings for dry and fresh space inside of the boot. Having said that, don't sacrifice the waterproof function for better breathability. After all, you are still in the forest or swamp.
How much does the snake boots cost?
Good Bite Snake Proof Boots will cost more than regular shoes. You will have to choose between paying little for thick leather boots and opt for a less durable material, or pay more for a durable pair that can take a harsh environment.
Why do You Need Snake Boots?
If you live, work, hunt, go camping, or just play in a place where snakes frequently appear (this happens almost everywhere in the world), you will need a method to protect yourself. Although snakes don't usually aim at humans, they are not the most intelligent creatures. If they feel you are endangering them or they are backed into a small corner or surprised when you unintentionally step on them, then they will spontaneously bite you. Yes, most of the time, they'll do so.
You should never undervalue the ability of snakes to hide. When snakes are in their natural environmental conditions, they can be almost entirely invisible. Almost all people who are bitten by snakes don't realize that they have come face-to-face with the snake until it bites them. In such situations, a solid pair of snake boots will help you a lot. Your feet and lower legs will be completely protected even when the snake's fangs target your leg.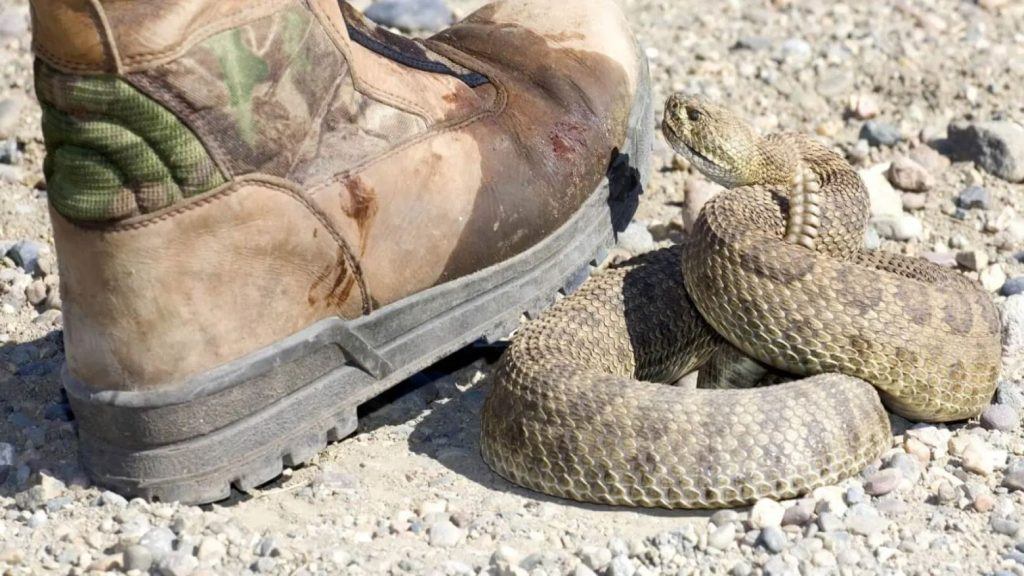 Another crucial thing you should bear in mind is to see how dangerous the snake bite is. In case you are lucky enough, you will be bitten by a non-venomous snake. In that case, the bleeding and swelling can range from mild to severe. But in most cases, you can't wear your boots and have to rest for a few weeks. Nevertheless, you might need far more severe intervention if the bite is really serious.
On the other hand, a venomous snake bite can kill you in just several hours. You will have only an extremely short amount of time to deal with the bite before it starts to cause harmful effects on your whole body. If antivenom is not provided in a timely manner, you may have to have your leg amputated and even face the risk of death.
Of course, these situations hugely depend on the snake biting you. But why do you need to take unnecessary risks while you completely have a solution to this? It doesn't mean that you have to be scared when going out. And in this case, wearing a high-quality pair of snake-proof boots will be your lifesaver.
What makes Snake Boots Different?
Even though several types of traditional boots may be considered snake-proof, you cannot rely on them to protect your feet from snake bites of all time. For example, Timberland PRO steel toe work boots can help you avoid snake bits on your toes. Nevertheless, they can't keep you underfoot, heel, or other large parts of your foot.
One of the greatest features of snake boots is their height. Almost all available models offer a height of up to your calf. Some might even be knee-high. Therefore, you can walk through swampy puddles, logs, thick brushes, where snakes usually hide and can attack you anytime, with more protection.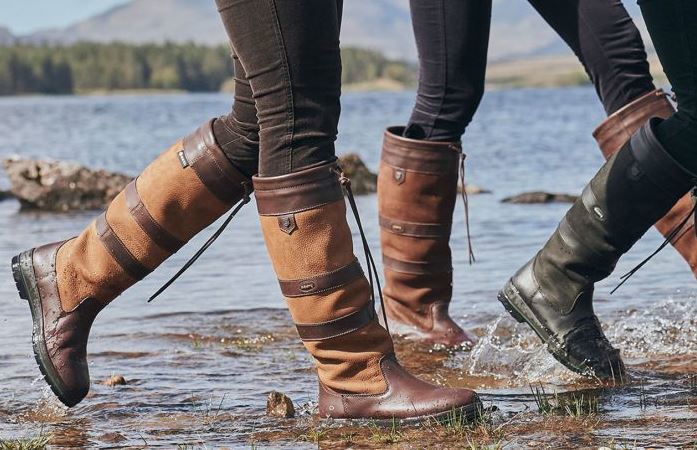 Another key property of snake boots is that they are waterproof as much as these waterproof work boots. So, they will protect you from almost all venomous water snakes. As a result, you can confidently wade through marshes or swamps.
And the last feature that sets snake boots apart is their excellent impenetrability. They are usually so solid that they can prevent punctures from long, sharp, and strong snake fangs. They can be made from different heavy-duty materials such as rubber, plastic, leather, or other kinds of synthetic materials. All of these great features make snake boots different and excellent at protecting your feet from snake bites.
Can snakes bite through snake boots?
The answer is yes they can, however, there are things that you must consider when buying snake-proof boots. There are different kinds of snakes that can bite through boots. They include venomous and non-venomous snakes that can bite through boots. The snakes that can bite through the boots include the genus Colubridae family which includes rattlesnakes, copperheads, cottonmouths, and coral snakes. These snakes are found in North America, particularly the Americans. The other genus is vipers which are highly venomous and are found in Africa and India. The snakes that can bite through boots include cobras, mambas, kraits, sea snakes, and rattlesnakes. In Australia, there are a lot of different species of reptiles such as lizards, crocodiles, and various snakes. These reptiles can bite through shoes but thick leather boots can protect you from their bites.
How Long Can Snake Boots Last?
A pair of snake boots will last as long as you care for them. Most good quality snake boots come with a warranty that ranges from 1 to 5 years.
How to Maintain and Extend The Life of Your Snake Boots
Here are some tips on how to maintain and extend the life of your snake boots.
First, treat your snake boots like any other leather item. Let it breathe after use by removing it on a designated area of the house or let it air overnight inside its box/bag or closet. Use a waterproofing agent to protect it from getting wet then let it dry naturally.
Second, avoid direct sunlight as much as possible. Experts suggest wearing your snake boots at night or in the early morning hours before the sun has a chance to heat up your boots. Avoid wearing snake boots on hot days and never expose them to direct heat sources (stove, hot pipes, etc). Using your snake boots for their intended purpose is fine as long as you don't soak them in water for extended periods of time (overnight).
Third, avoid walking on very rough surfaces such as rocky ground or concrete. Snake boots are tough but the soles are not made for rough conditions.
Fourth, do not use your snake boots for any other purpose.
Conclusion
So that's all the necessary information you need to choose the most suitable pair of snake proof boots. Even though there are several models that are around $100, you should consider them carefully. Remember that snake bites are not like dropping items or hot surfaces; they can actually kill you at any time. So, it is better to spend a little more on a higher-quality pair of snake boots for your safety.