Hunter boots enjoyed a good reputation in the British market, with the boots mostly being worn by upper-class country folks. Many Hunter's customers were willing to pay a high price for one pair of rubber rain boots because these boots offer premium quality, with many claiming to have worn them for more than 20 years. The public perception of the Hunter brand was great as Queen Elizabeth II awarded the company a Royal Warrant in 1986.
Hunter experienced a remarkable increase in the production of Wellington boots when being asked by the War Office to build a sturdy boot for the circumstances in flooded trenches. As a result, the company made 1,185,036 pairs to meet the Army's demands. German soldiers used the Wellington boots during World War I, and when the war ended, these boots became popular among men, women, and children for use in wet weather. Laborers also began to use Hunter boots for their daily work at that time.
The next question is whether Hunter boots are made in the USA, China, or other countries. The answer will be revealed in this article. I will also discuss Hunter boots prices and whether these boots are worth investing in on this page. So, let's read until the end to find more!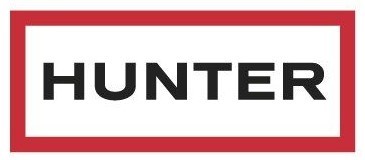 Are Hunter Boots Made In The USA Or China?
Hunter has outsourced production to Asia since 2008, and the well-known boots are currently known to be predominantly manufactured in China.
This all started in 2006 when the Hunter company experienced cash flow problems and was put into administration (a legal condition that protects the company from its creditors in the hopes of allowing it to work on its financial problems before going bankrupt). In addition, the firm's accountants indicated they were suffering from high production costs and a loss from the expansion into the USA market.
Therefore, Hunter has moved the manufacture of the rubber rain boots to low-wage countries, mainly to China. This is never really disclosed on Hunter's website, but when looking at your new pair of Hunter boots, you can see a sticker with 'Made in China' on the boot's sole. This is not a problem by itself. Hunter claims that the manufacturing process has not been altered much in over half a century on their website. On another page, the company says that the boots are still made using the original techniques.
If you want to ensure you're getting authentic Hunter boots, check out Hood MWR's guide on how to spot real or fake Hunter boots. This article provides steps to help you distinguish between the real and fake ones.
Popular Regions Make Hunter Products
In addition to China, Hunter's website also claims that their products are manufactured in one of their supplier factories located in India, Thailand, Indonesia, Italy, Turkey, Vietnam, and the UK. Besides, the materials used to make Hunter's rubber rain boots are sourced from Hunter's plantations in China, Indonesia, Thailand, and Vietnam.
Are Hunter Boots Good?
There are many reasons why customers prefer one brand to others. Here are some of the features that make Hunter boots stand out as good-quality boots.
The Choice of Materials
Hunter rain boots are handcrafted from natural latex rubber which is a natural vegan material. This material makes these boots more flexible, water-resistant, and offers the comfort and protection that Hunter is famous for. In addition, the brand's commitment to quality is continuously making good products to make sure that their current and future customers can expect their hard-earned money to give them the best returns.
When it comes to choosing materials for waterproof footwear, it's important to understand the benefits and drawbacks of each type. Waterproof materials like Gore-Tex and eVent use a membrane to keep water out, while leather boots can be treated with oils or waxes to repel water. Understanding these differences can help you choose the best waterproof boots for your needs.
The Practical Design
Hunter focuses on keeping their boots simple and practical to ensure that your feet will remain dry and comfortable, no matter the weather. In cold seasons, the combination of the proper inserts and the sturdy shell will not lead to ice-cold feet when you try to slog through the snow to get to work. Hunter boots are especially ideal for rainy days as they are designed not to let any precipitation get into your feet. You'll be surprised when taking off the boots as your socks will be completely dry right along with your feet. This waterproof feature makes people pick Hunter boots instead of any other brands. Take a look at this list of waterproof work boots for men you should buy.
The Height
If you're a little taller than average, Hunter boots are made for you. Many tall people are concerned that boots only reach the middle of their calf, which looks quite awkward on them. This is especially true when the boot is designed to reach just below the knee. Hunter boots can solve this problem. These boots come to just below your knee, providing more protection during rainy or snowy seasons.
Related comfortable shoes for walking on ice , snow & winter.
The Long Life
It is not overstated that Hunter boots and shoes are built to last a lifetime. Ask people around, and it will not be challenging to find someone owning a pair of Hunter boots from 10-20 years ago. The best thing is that they have no plans to replace them because they still perform excellently. While style is not the main factor, Hunter boots are very durable, appealing to any who like to get all the use they can from all things they buy.
Hunter Boots Prices
Hunter boots' prices range from $100 to under $300 in both men and women category. The most premium pair of Hunter boots will cost you no more than $500. For this price range, it is true that you have to pay more for the initial purchase compared to other boot brands. However, one pair of Hunter boots can last 2-3 times than the others. Therefore, these boots are still cost-effective options on the market. It will be easy to understand why spending a little more at the beginning will save a lot in the years to come.
Conclusion
Most Hunter boots are made in China, and some are also manufactured in India, Thailand, Indonesia, Italy, Turkey, Vietnam, and the UK. You can check the country of origin of all Hunter boots exactly on their soles.
Hunter boots have been around for such a long time. The brand always tries to modernize its boot designs to launch trendy pieces, and the original rain boots are the most popular items. These boots will never be out of fashion, so you can be assured that your purchase will last a long time and look stylish throughout that time as well. If you've never given Hunter boots and their accessories a second thought, now is the time.