Cowboy boot option depends much on personal preferences. While there is a wide range of high-quality brands out there for you to choose from, Justin is one of the names you would have known if you used to search for a good pair of cowboy boots.
Justin is a famous brand name in the Western footwear industry. The company had enjoyed a good reputation for making high-quality cowboy boots and equestrian boots since 1879, when it started to operate in Gainesville, Texas. Justin Boots is now managed by Berkshire Hathaway – a big corporate holding firm made well-known by Warren Buffet.
Some boot manufacturers under the Justin Boots are Tony Lama Boots, Chippewa Boots, Nocona Boots, to name just a few. With a heritage of making boots in American history and culture, it isn't easy to imagine the company making their boots anywhere else. Let's look into it to see whether that is the case.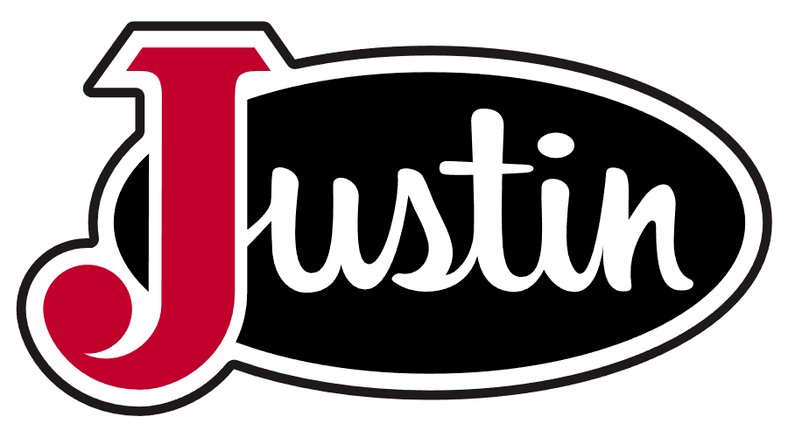 Are Justin Boots Made in the USA?
Justin does have boots that are made in the USA, but not all. Based on Justin's website, it can be concluded that only 27 percent of men's boots are made in the USA, and about 20 percent of women's boots are USA-made. So, it is estimated that about 75-80 percent of their boots are made overseas. You can quickly figure out USA-made boots by checking the 'Made in the USA' filter tab available in both men and women categories.
However, it's great that Justin still keeps some of the production in the USA for popular product lines up to this day. The brand also has an excellent reputation in terms of performance and authenticity. The brand states that the same craftsmanship and techniques used over 130 years ago are still applied in all their factories.
Currently, Justin Boots has three factories in the USA, making it the most prominent domestic boot manufacturer in the country.
Popular Regions Make Justin Products
Around 75 to 80 percent of Justin boots are made overseas. According to the brand, most Justin boots are manufactured in China and Mexico.
Expect to spend more on the USA-made cowboy boots than imports, but US-produced boots last longer, fit better and feel more relaxed. Justin Boots makes high-quality imported boots that strive to match USA-made boot standards.
If you want to know exactly where the Justin boots you are considering are made, it will be better to read the label inside the boot's shaft.
Are Justin Boots Good?
Justin's work boots have been regarded as one of the most reliable ones in the market through the years, especially their Western and Wellington boot lines. This is the result of acquiring lots of customers' feedback to improve the products. Until now, Justin boots have been among the best American work boot brands.
Justin has a reputation for durable and comfortable work boots, which accounts for every pair needing more than a hundred steps to finish. Moreover, each of the boots takes full advantage of over sq. ft. of natural leather. This is the main reason why the finish is truly valuable for the customers.
If you are looking for durable, comfortable, and stylish work boots, Justin Boots is a great choice. But if you want to explore other brands, check out the 20 Most Popular Work Boots Brands in 2023 article. It offers a list of the top work boots brands, their pros, and cons, to help you make an informed decision.
Durability
Justin boots never fail to impress customers when it comes to durability. Many customers agree that Justin boots' quality is rated higher than that of other work boots such as Ariat or Carolina. It is primarily because the company makes use of the best leather materials in the boot's anatomy. The leather used is high quality enough to make you feel amazing when touching it.
Furthermore, Justin boots are recognized for their highly long-lasting construction. It usually combines basic but high-quality and durable materials to create strong boots that will last you for years to come. With that level of quality, you can rest assured that it can be used for years and bring actual value for your money.
Comfort
Justin boots always come with an insole, making use of a double comfort system so that you could feel very relaxed when wearing them. These boots also support your arch properly with orthotic inserts, which provide comfort every time you walk. You can learn more about how the company boosts their boots' comfort with remarkable technologies and features on their website.
Looking for tricks to make your steel toe work boots more comfortable? Check out these helpful tricks that can alleviate any discomfort or pain caused by your boots. From using insoles to breaking them in, these tips will make your work boots feel like a dream.
Protection
Justin boots, especially the work boot line, are protective because they are resistant to electrical dangers. Electrical hazard protection is typically integrated into the brand's work boots, ensuring you're safe from open electric currents of up to 18,000V while working.
Recently, Justin boots' toes have been improved, featuring a new square toe design to conform to the Western safety standards. By this move, they enhance their position in the safety toe market. Alternatively, you can check out this article about safety shoe sizing & fitting.
Justin Boots Prices
Justin offers boots and shoes in different price ranges, from budget models under $100 to more premium ones over $300, most of which cost about $100 to $200.
Overall, with over 140 years of bootmaking expertise, Justin Boots construction is one of the industry's oldest, most durable, and comfortable techniques. The brand's professional product designers and experienced boot manufacturers continue to use industry-leading technologies and materials to built high-quality boots that are reliable to invest in.